Posted at 1:00 am in Uncategorized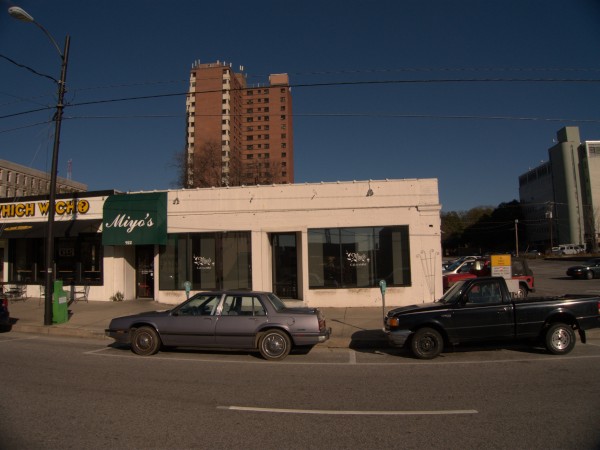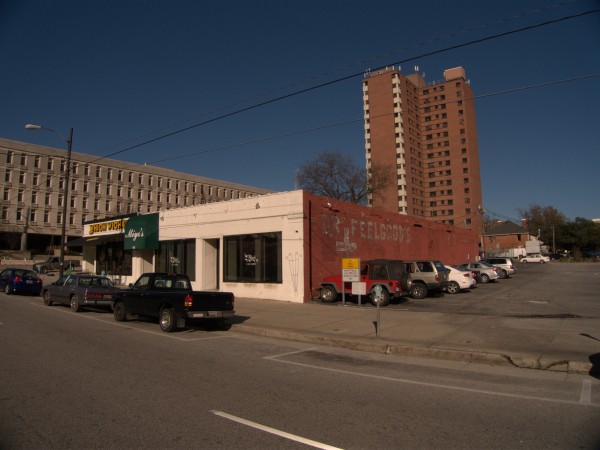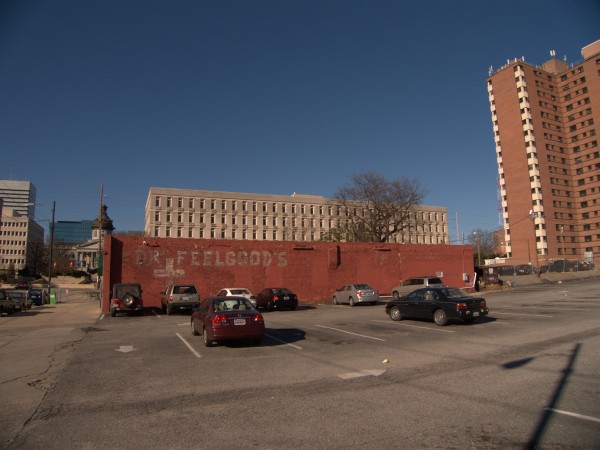 Someone mentioned in Have Your Say a while back that they thought Miyo's on Main Street was closed. When I was in the area and decided to check it out, I found it to not be the case.
However, in looking at the Miyo's building, I noticed the old wall markings for Dr. Feelgood's, a place I had never gone to and had not even thought about for years. In fact, while I had heard the name, I never realized that this was the location. I just assumed it was in Five Points or on Rosewood. (I also have sort of a mental blank spot for Main south of the Capitol -- If someone says "it's on Main Street", I automatically think of Main from Gervais to Elmwood..).
UPDATE 13 Feb 2010: Changed closing date from "1980s" to "mid-1990s" based on comments and looking in the 1998 phonebook.
10 Responses to 'Dr. Feelgood's, 922 Main Street: mid-1990s'
Subscribe to comments with RSS
Leave a Reply