Posted at 12:30 am in Uncategorized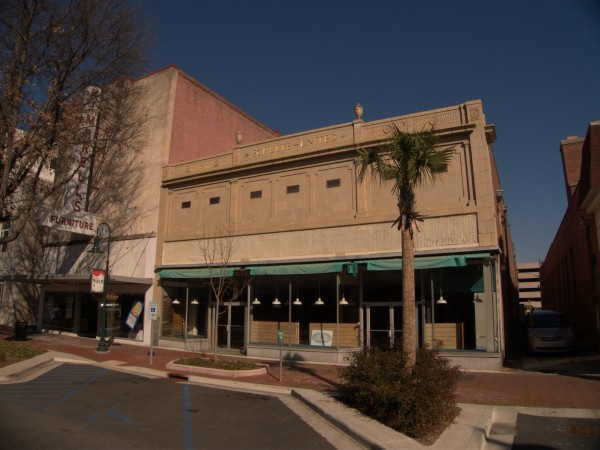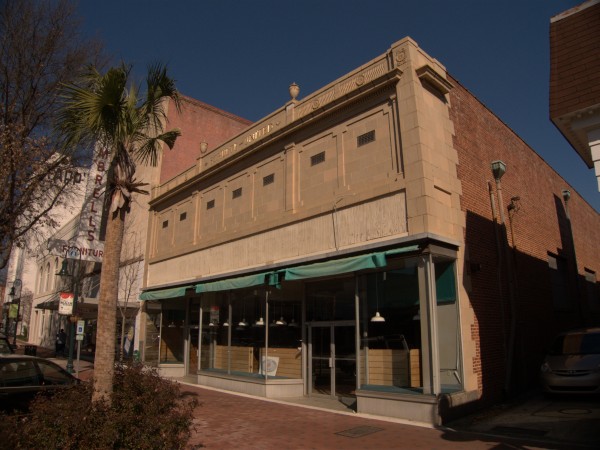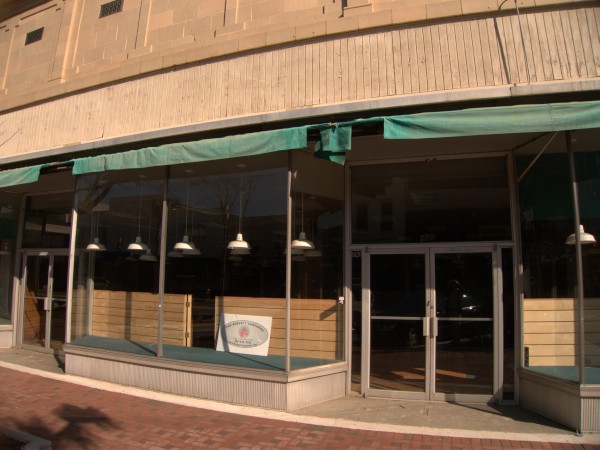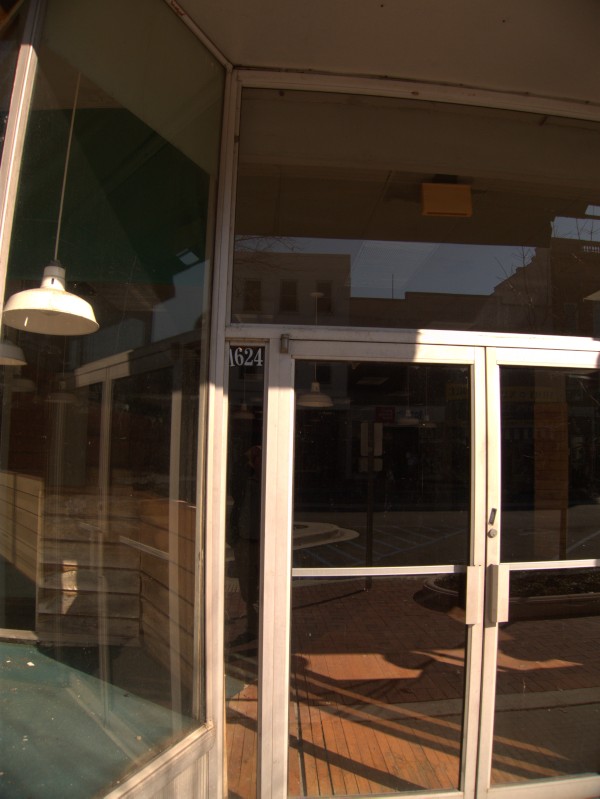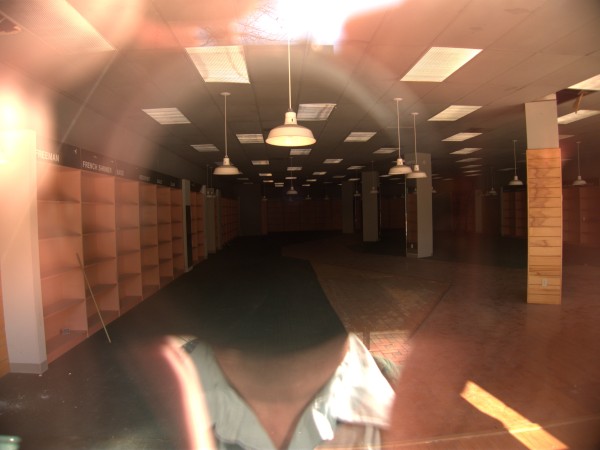 Here's another Main Street landmark, The Shulte-United Building (which also comprises 1624 Main Street). Look at all the gold and filigree along the roofline!
I don't actually know what Shulte-United was or sold, and while I can find out on the web that the place is on Historic Columbia Landmark list, nothing besides that bare fact is mentioned.
Normally, googling a street address will bring up a good bit of useful information about a place's retail history, but the most recent cites I'm getting for this place are that it was the 1996 headquarters for the Cliton/Gore campaign (that web site is still up!)) and the South Carolina Democratic Coordinated Campaign HQ during the same time period. The interior seems to have seen work since then, but if there was another occupant, I'm missing it.
Given the nature of the architecture it's perhaps not surprising that the realty agency whose placard is in the display window seems to specialize in Art Deco properties in Miami.
4 Responses to 'Shulte-United Building, 1620 Main Street: 1996'
Subscribe to comments with RSS
Leave a Reply