Posted at 11:12 pm in Uncategorized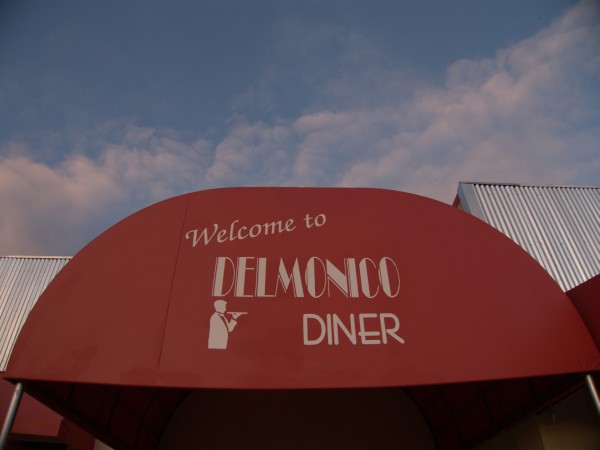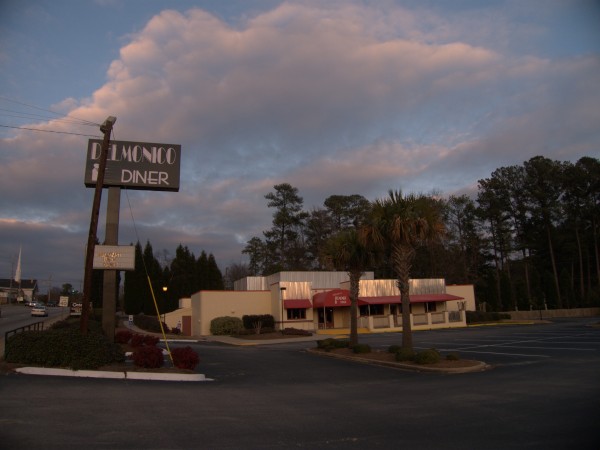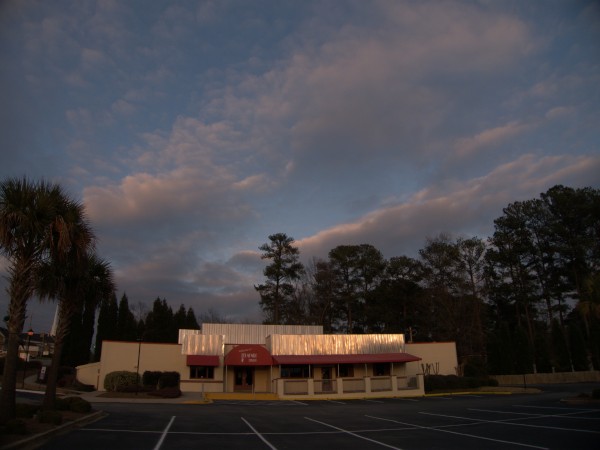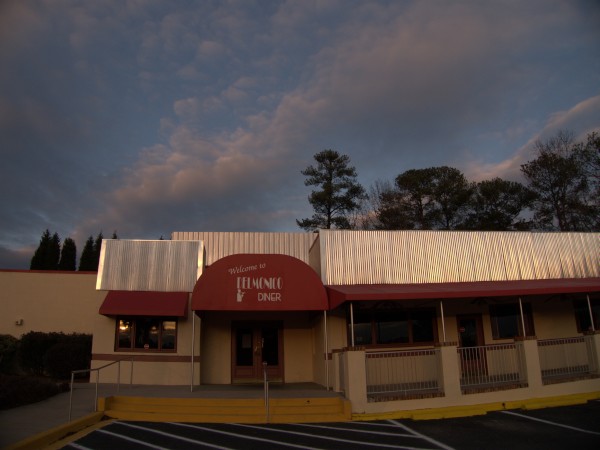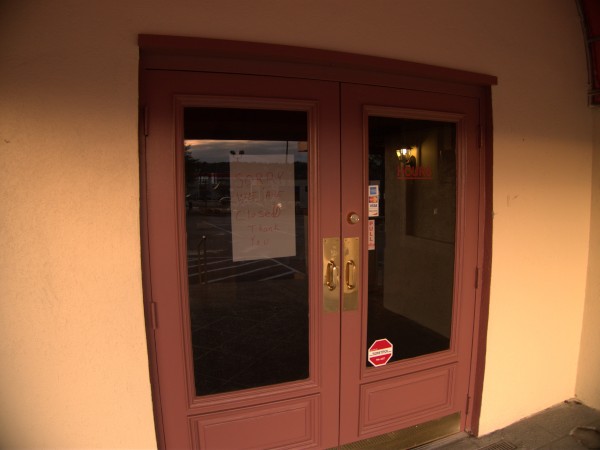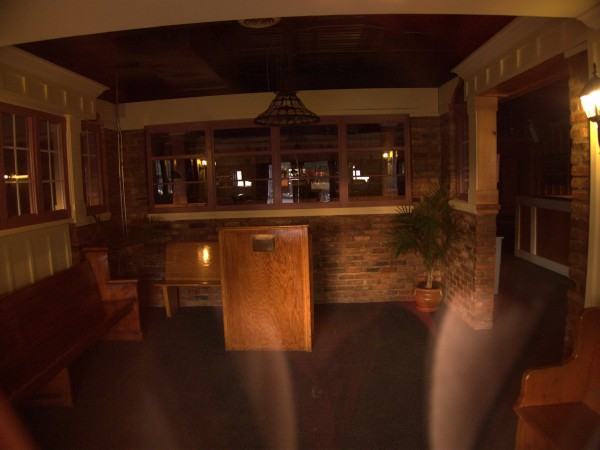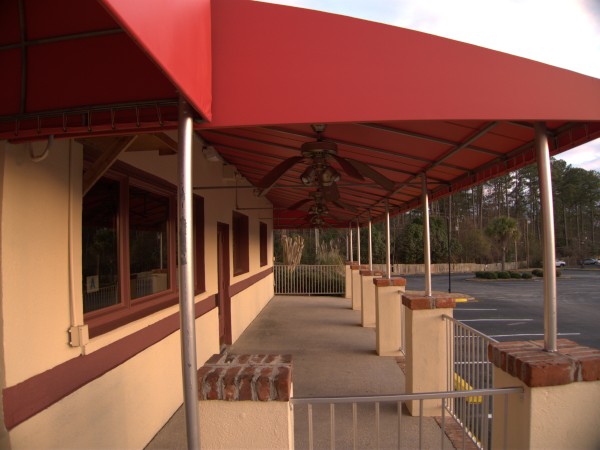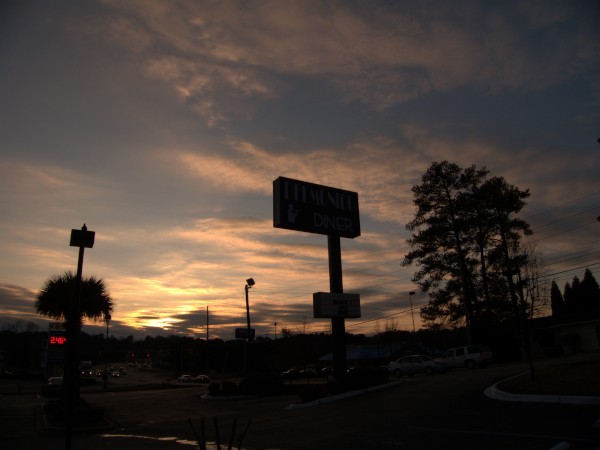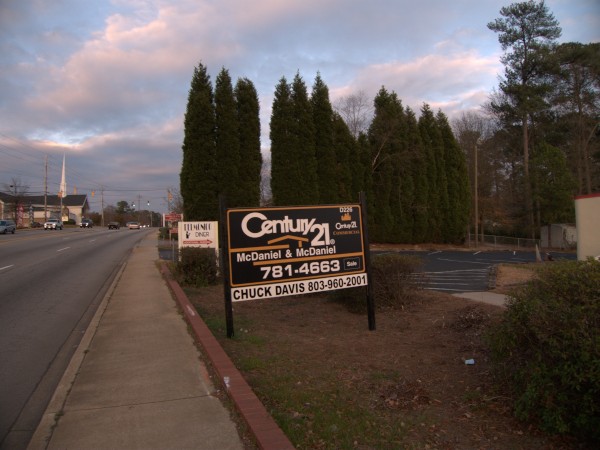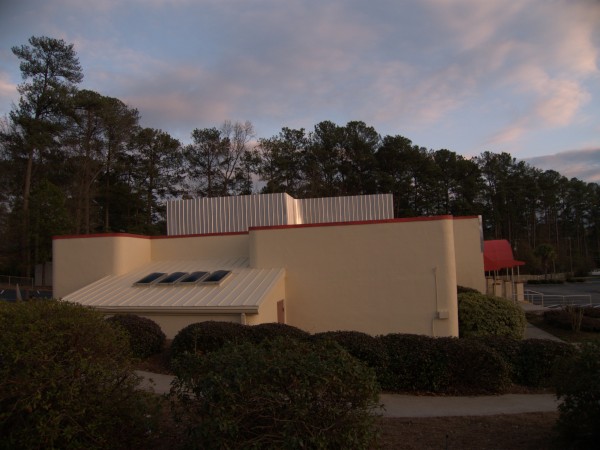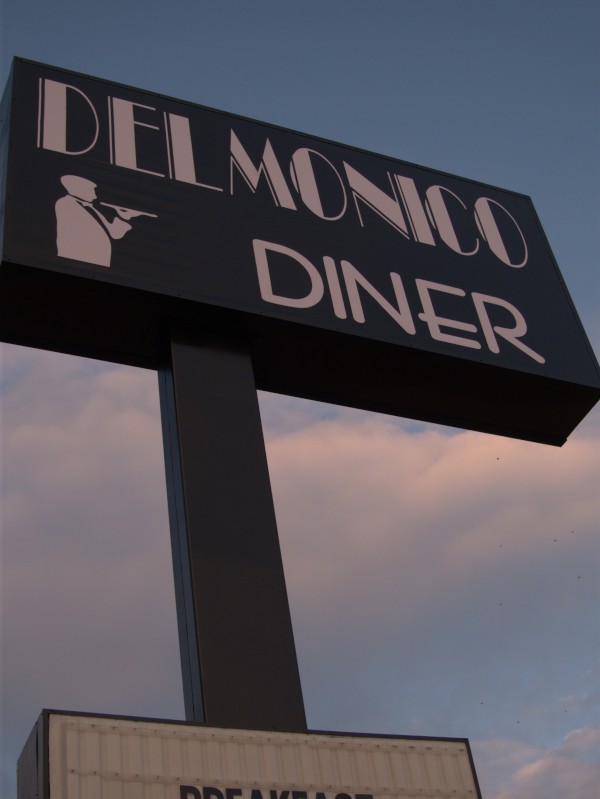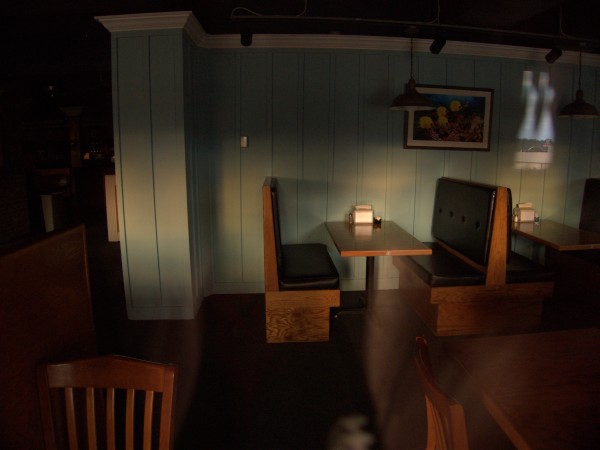 I first wrote about this hard-luck building on Saint Andrews Road near the I-26 interchange when it had stopped being a D's Wings. (It had been a number of other things even before that). The second time I wrote about it was when it had just stopped being Baja's Southwestern Grill.
This time, it has just stopped being Delmonico Diner, something it had been in preparation to start being for quite a while. I drove over a few weeks ago to see the state of the place, and I believe the roadside sign said "open", but they were turning away customers who actually parked and tried to go in. According to commenter Alicia, when the place did open for real, they only made it for a total of three days before closing the doors. I'm sure there's a sad story there, and I'm sorry to see that.
The building is up for sale again, and I suppose it is well fitted as a restaurant, but I have to say that if I were looking to start an eatery somewhere, I think I would have to consider this spot's track record and look elsewhere.
(Hat tip to commenter Alicia)
25 Responses to 'Delmonico Diner, 806 Saint Andrews Road: January 2010'
Subscribe to comments with RSS
Leave a Reply