Archive for the 'I-20' tag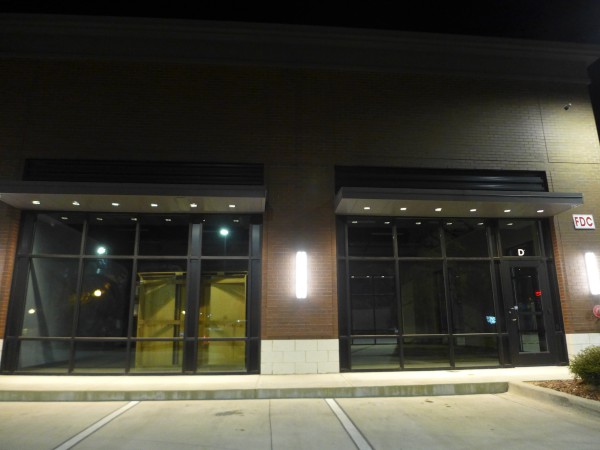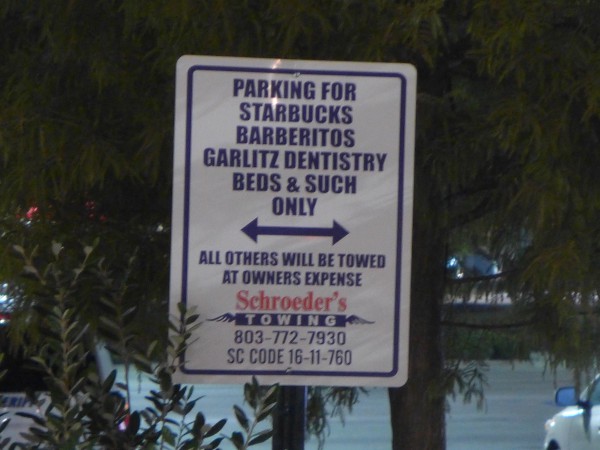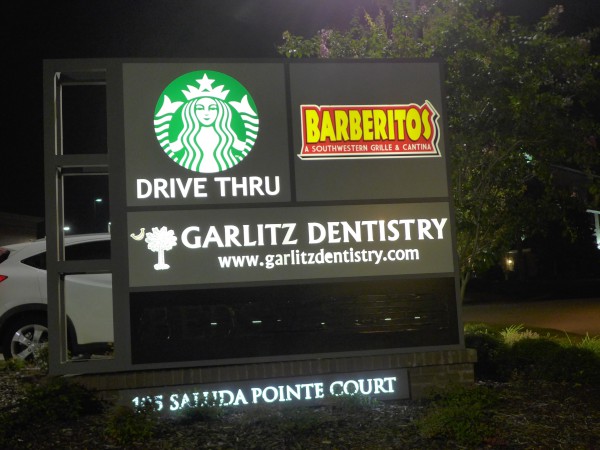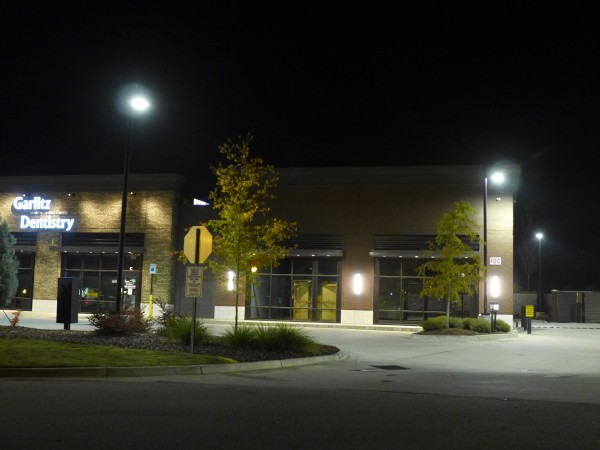 Commenter Jason reports the closing of this locally owned bedroom store at the I-20/US-378 interchange. Assuming they are connected with the Augusta Road location, it appears this was a retirement.
Cola Daily implies in passing, that this location opened around November 2015, so that's about a year. I don't think the little strip mall has been open much longer than that itself.
UPDATE 21 January 2017 -- As mentioned in the comments, this space is fitting out to be a Sub Station II: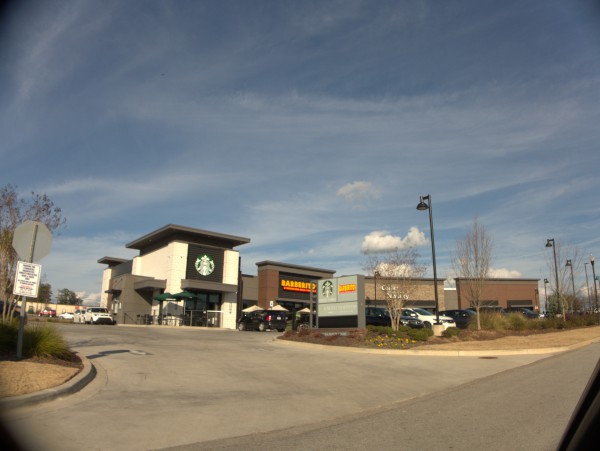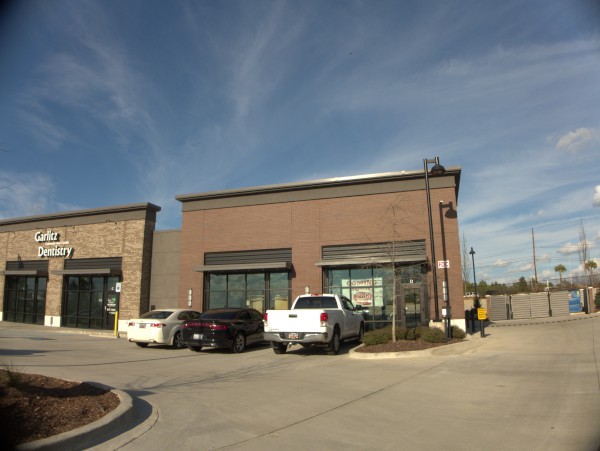 Posted at 1:31 am in Uncategorized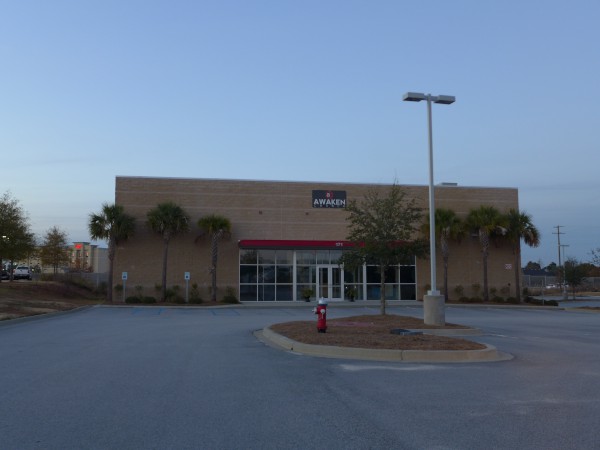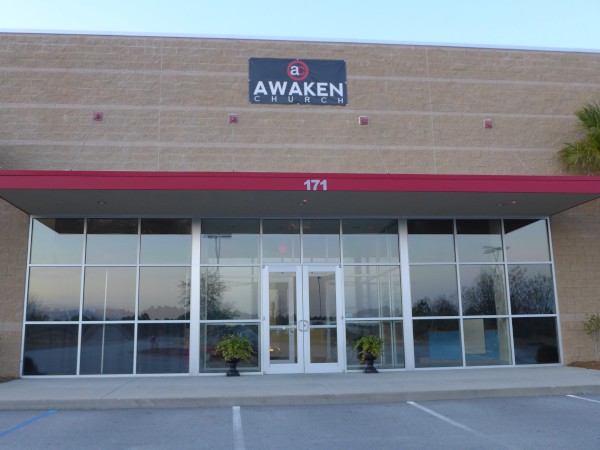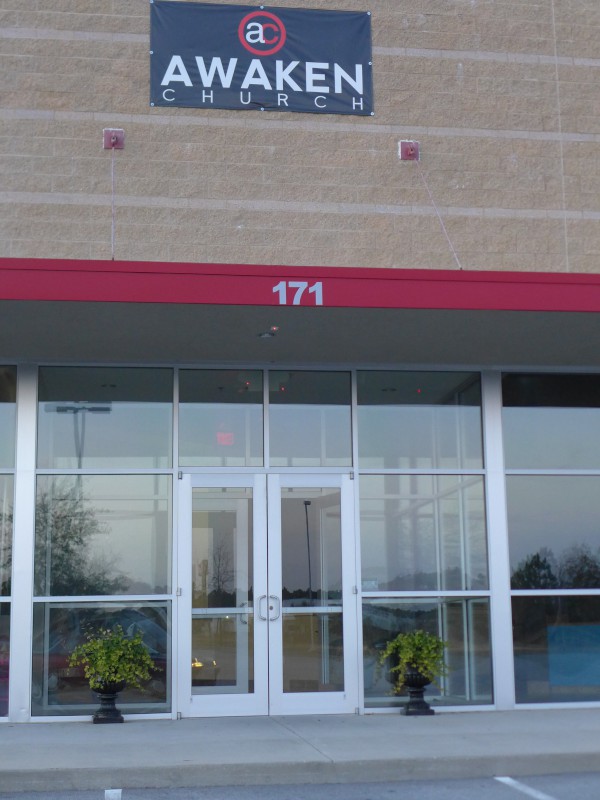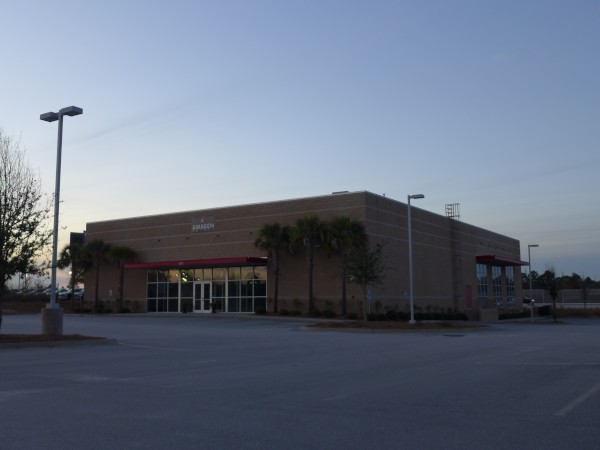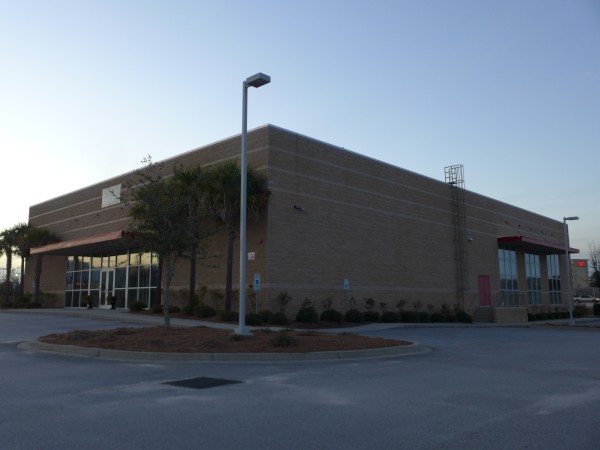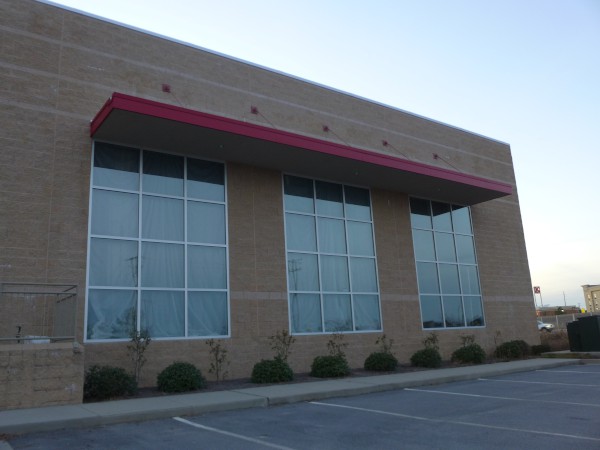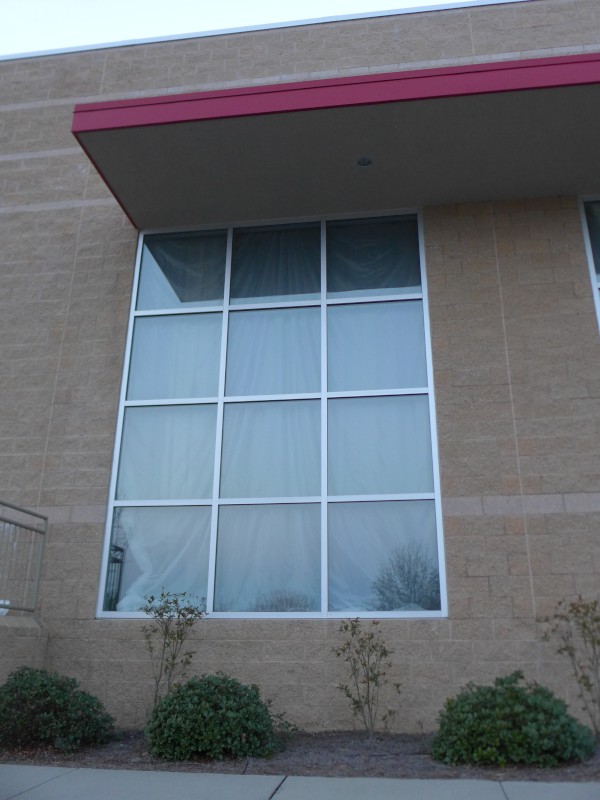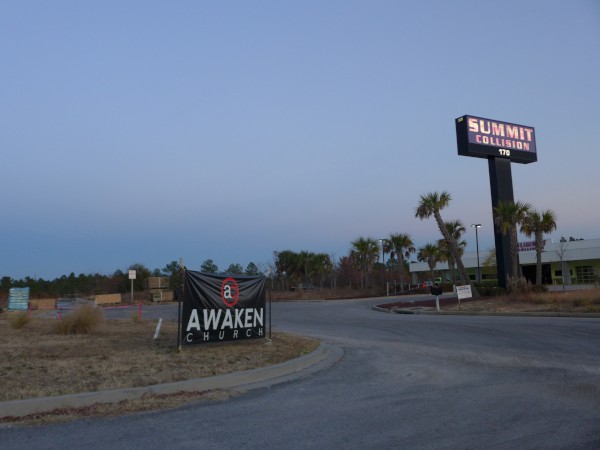 In my recent closing on the Lexington Monkey Joe's, I mentioned that I thought the Northeast location was still open. Well, I was wrong about that, and commenter Andrew set me straight, pointing out that commenter Miz Terry raised the issue of the Northeast closure right here, and that commenter badger had confirmed it.
Somehow I completely forgot those comments..
At any rate, the Northeast Monkey Joe's was on Newland Road, which is off of Clemson just south of I-20 (near the big flag car dealership). Although the building is now Awaken Church, you can look at it and immediately tell who the first tenant was.
(Hat tip to commenter Miz Terry)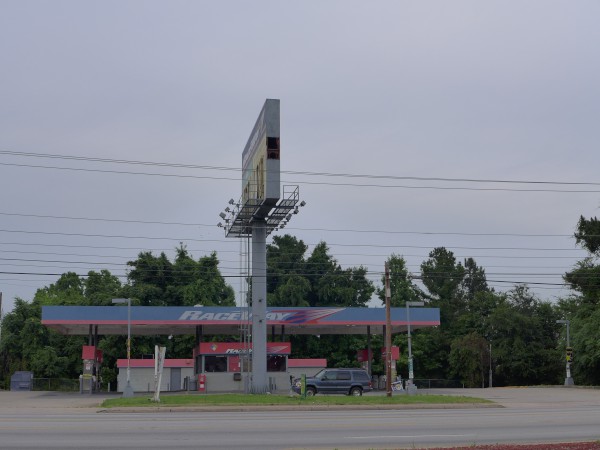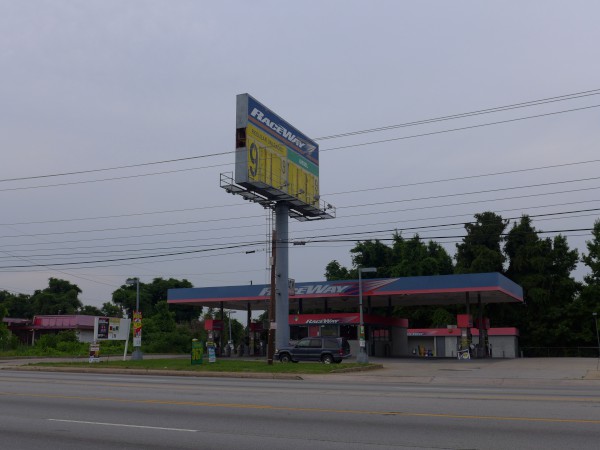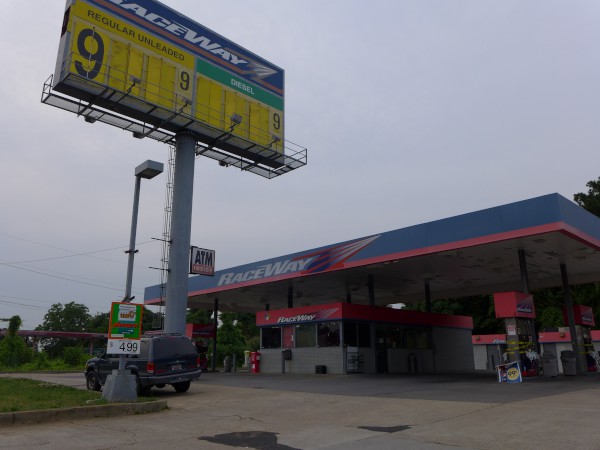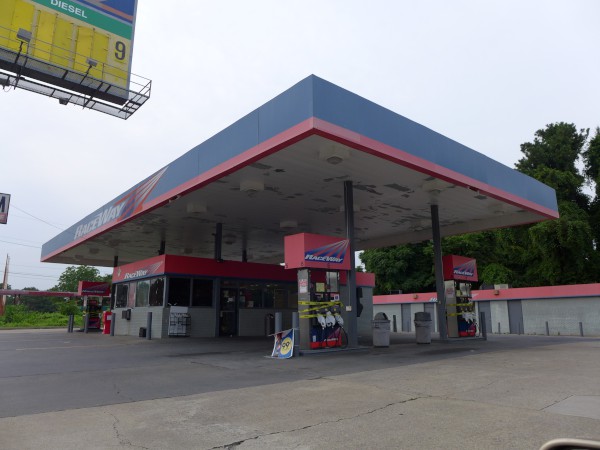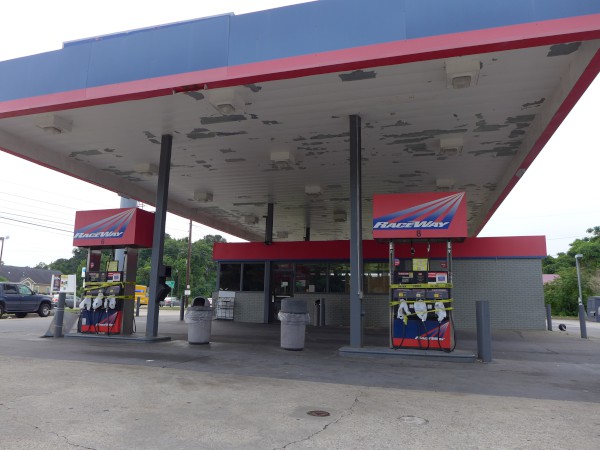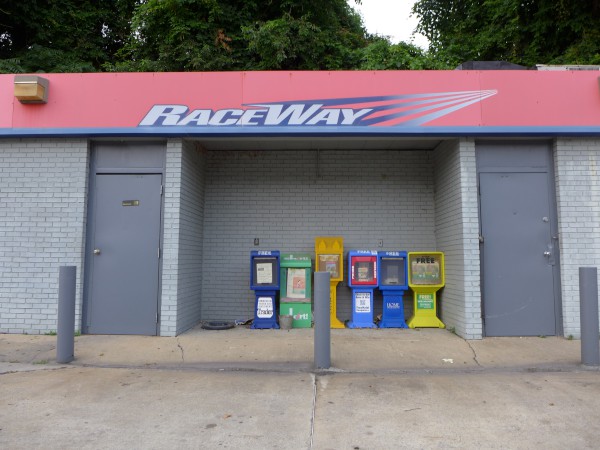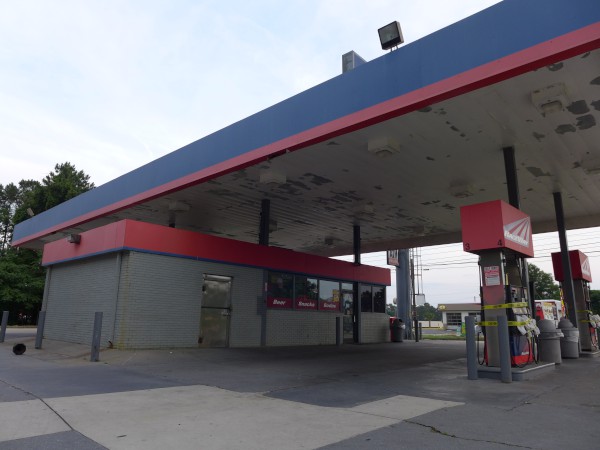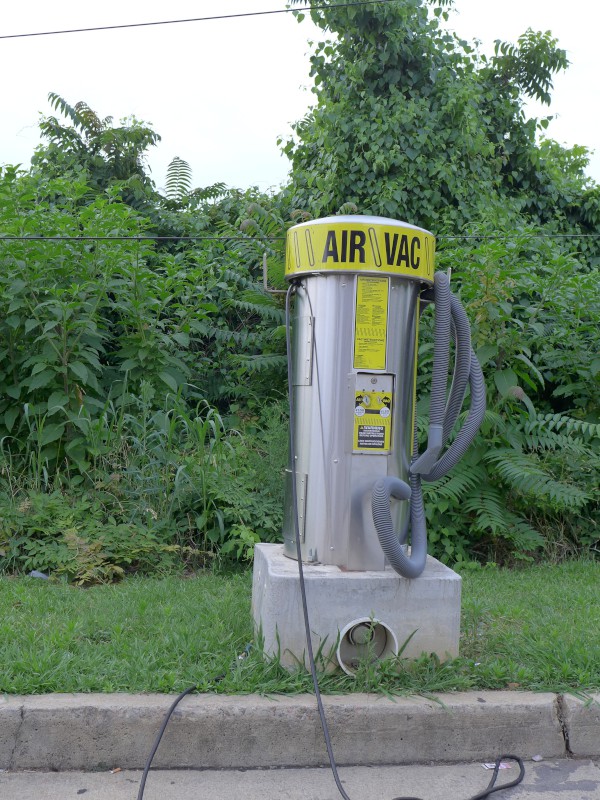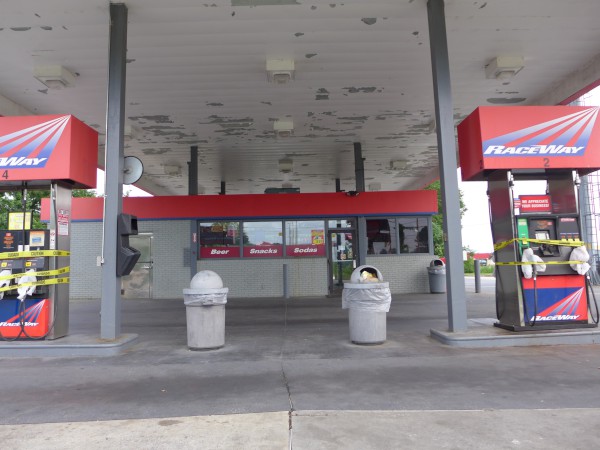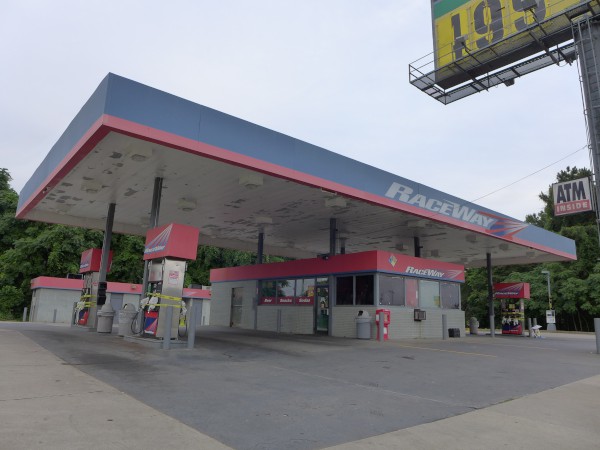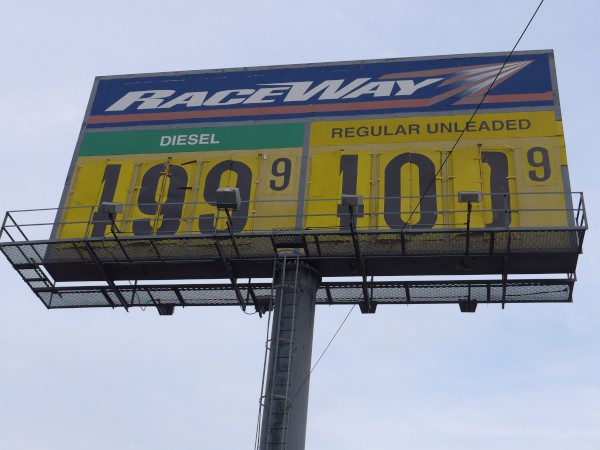 The Raceway on the other river road (Bush River) closed and came back, and now this nearby Broad River Road Raceway has turned off the lights as well. I noticed that the prices on the huge marquee sign didn't look right, so I wasn't too surprised to see the place dark when I got up to it. I actually did stop here a few weeks ago (the only time in the whole period it was open, I think) and found it very hard to get in and out of, since there is no light. Both this and the Bush River location have the somewhat unusual "external bathroom" layout. I think anything built nowdays wants all that traffic to go past the merchandise..
UPDATE 22 December 2014 -- This place is open again (and has been for a while):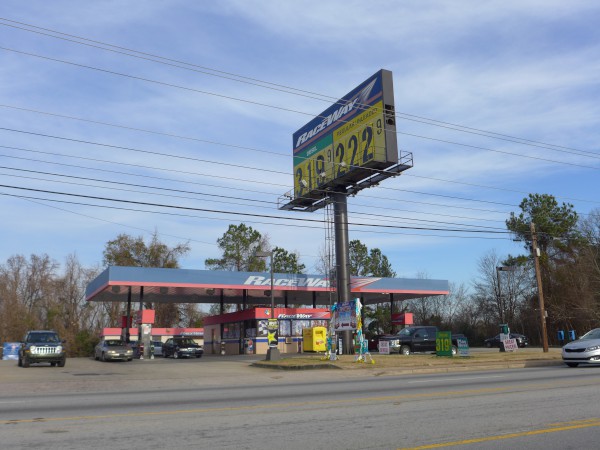 UPDATE 23 September 2016 -- Closed again: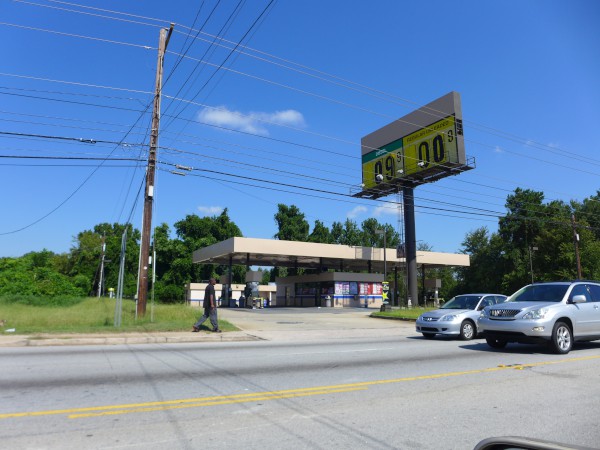 Posted at 12:09 am in Uncategorized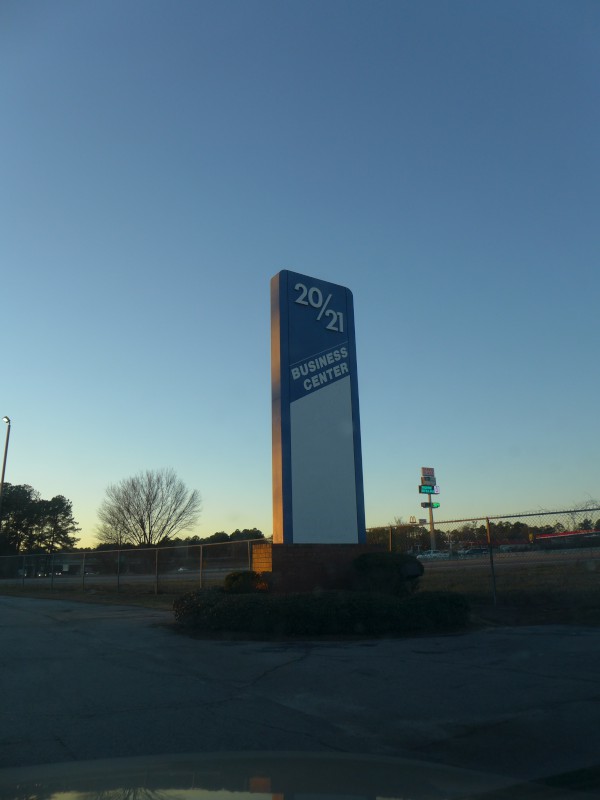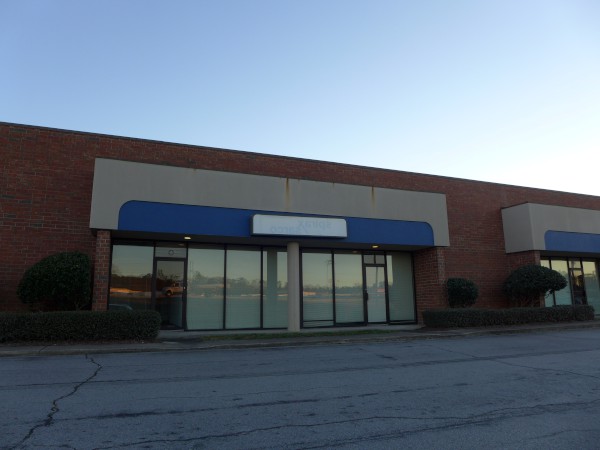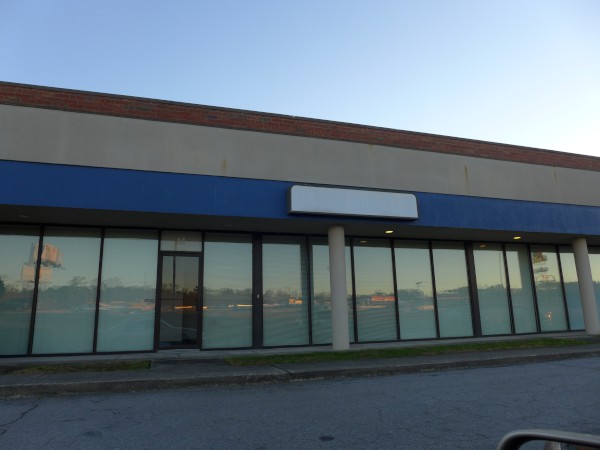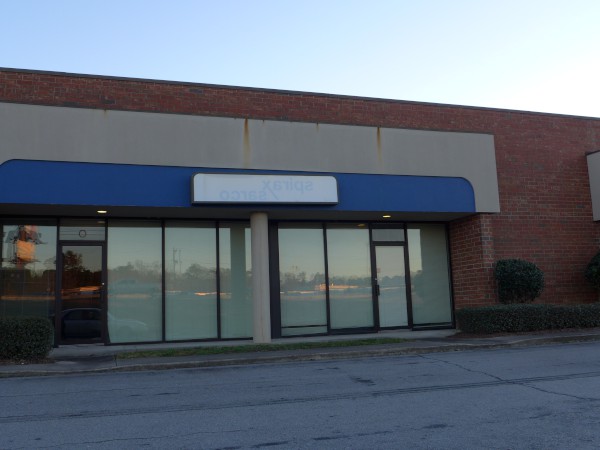 OK, let's enlarge that one and turn it around..

I had never been back in this little office/industiral plaza off of North Main/Wilson at the I-20 interchange. It's a bit hard to figure out how to get down in there at first, but once you do, the place is fairly non-descript, though it does seem to have a pretty high vacancy rate. I can't find an actual street address, but the over all complex is 20/21 Business Center.
From what I can tell, Spirax Sarco is a steam technology company that moved to SC from Allentown after a union dispute back in 1998. Then in 2011, they bought a building in Blythewood and are now located there.
Posted at 11:56 pm in Uncategorized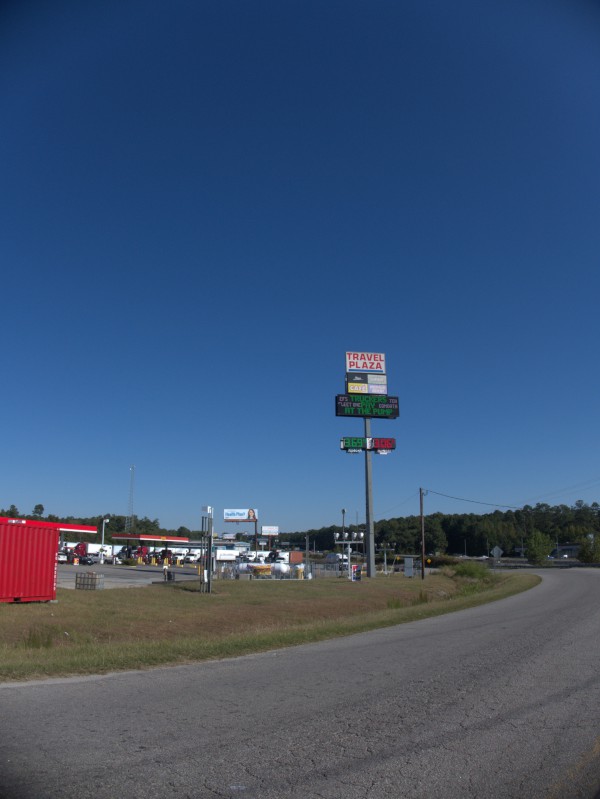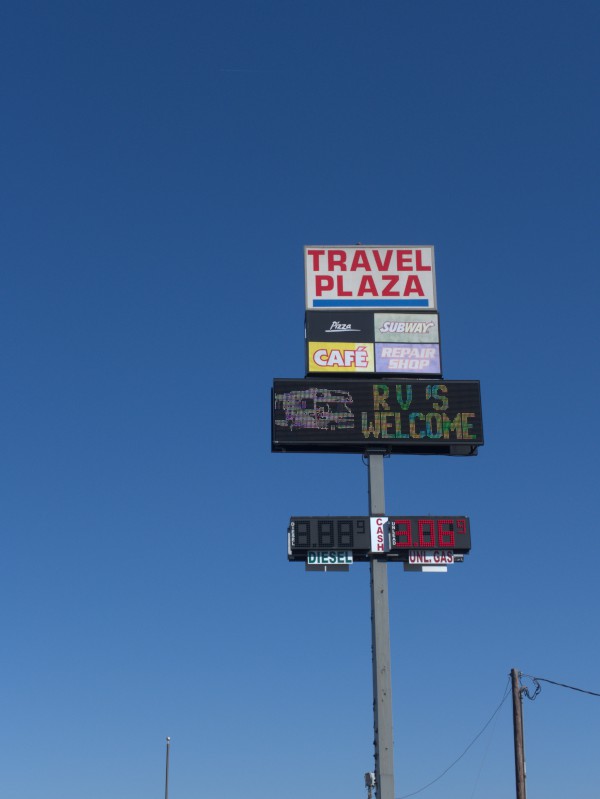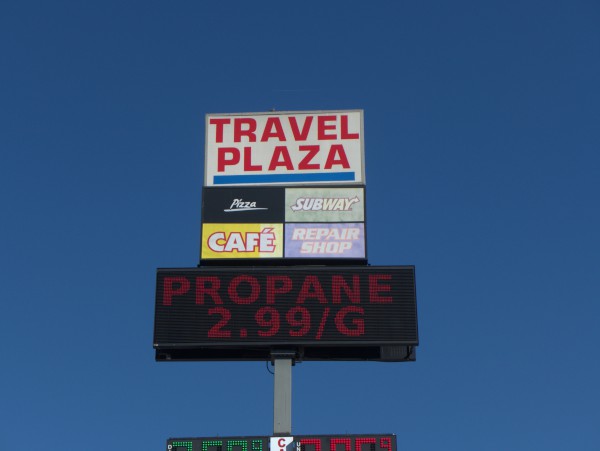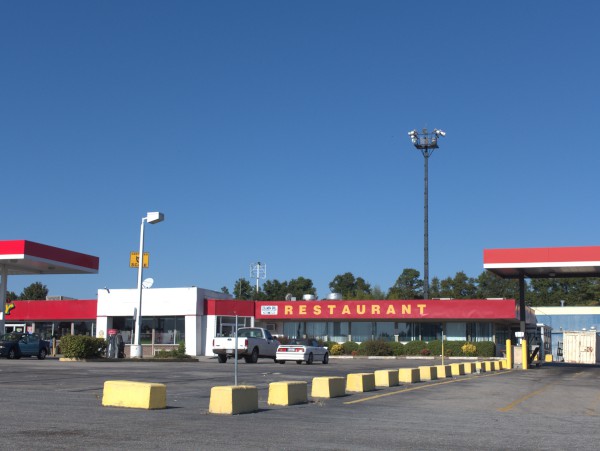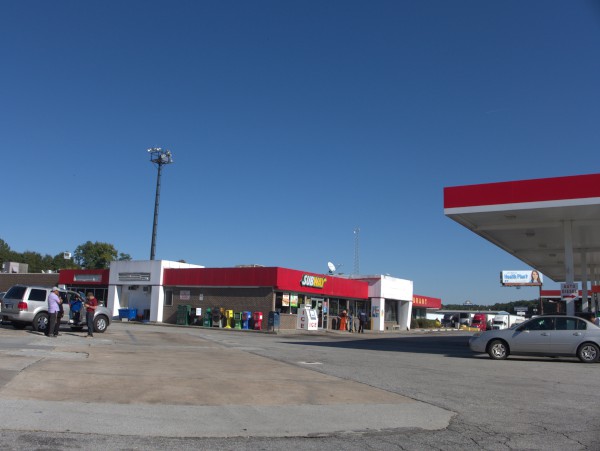 It's been a few years since I noticed this, but somehow I never got around to mentioning it: The Pizza Hut attached to the Columbia Travel Center plaza closed up shop a couple of years ago. As I recall, it was not a full Pizza Hut, but one of the "express" type operations.
I suspect it was a highly unpleasant job, but someone apparently climed the sign tower to elide the "Hut" portion of the Pizza Hut placard!
Posted at 12:04 am in Uncategorized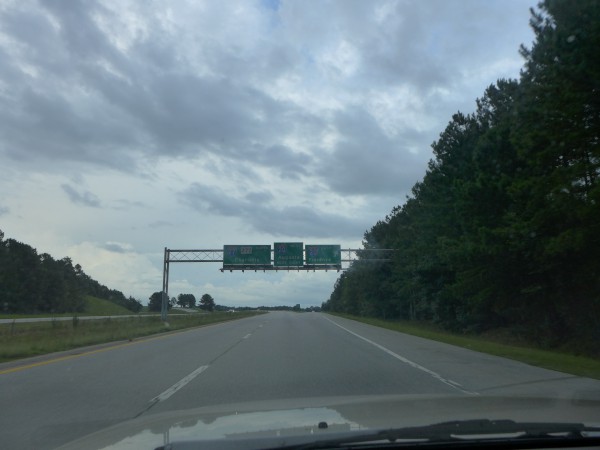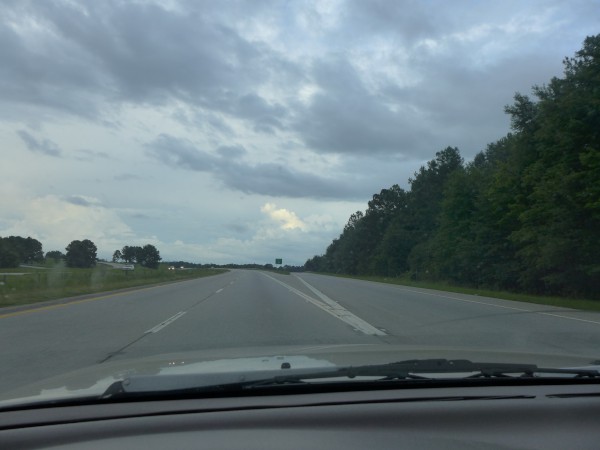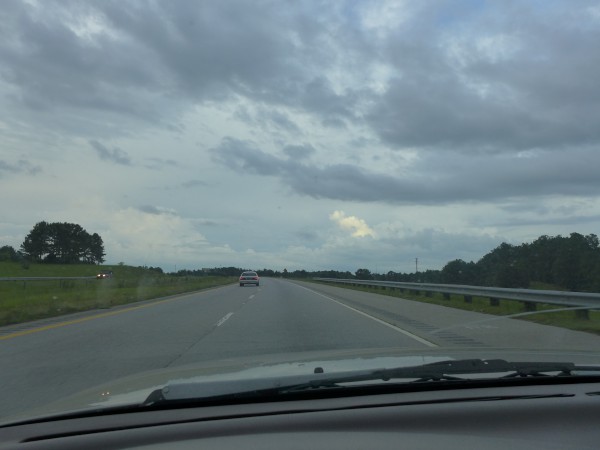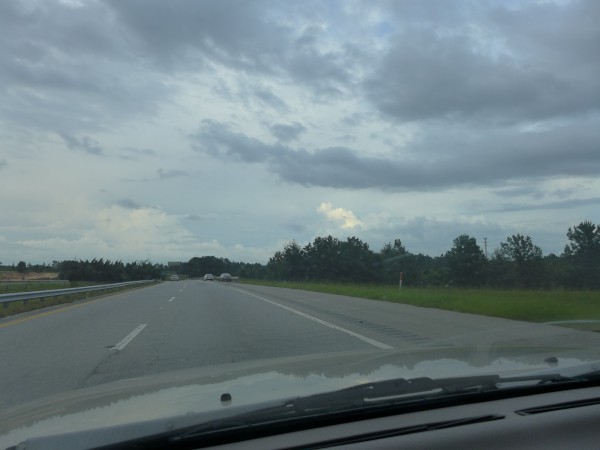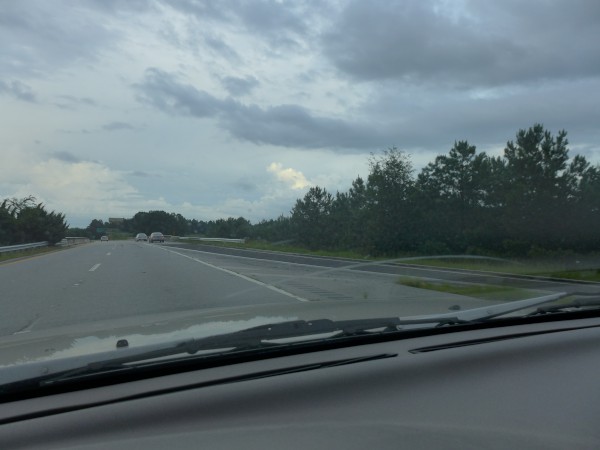 The intersection between SC-277 and I-20 is almost a Malfunction-Junction writ small. Unlike Malf-Jay, it's only a partial cloverleaf, but while the transition from northbound 277 to eastbound I-20 isn't bad, the transition from westbound I-20 to northbound 277 has that stretch just like Malf-Jay where cars are trying to merge left onto 277 at the same time others are trying to merge right onto the I-20 ramp.
Why anyone thought that putting up a row of metal lane pickets at the point where the merge starts would help anything I don't know, and in fact it didn't. The pickets did nothing but annoy people and turn an already quite short merging area into an even shorter one. Fortunately good sense prevailed after about a month, and the pickets are now gone as you can see here. It is hard, in fact, to even see where they were planted at this point.
Posted at 11:47 pm in Uncategorized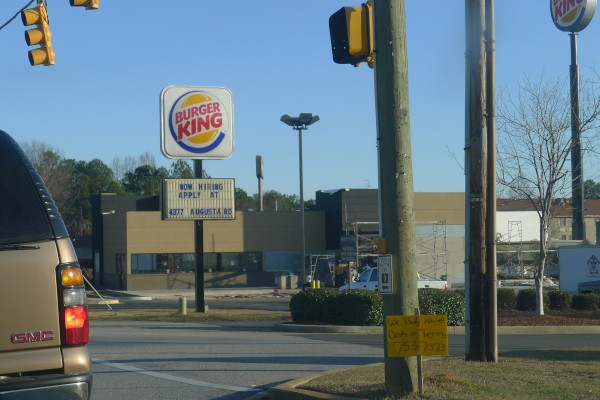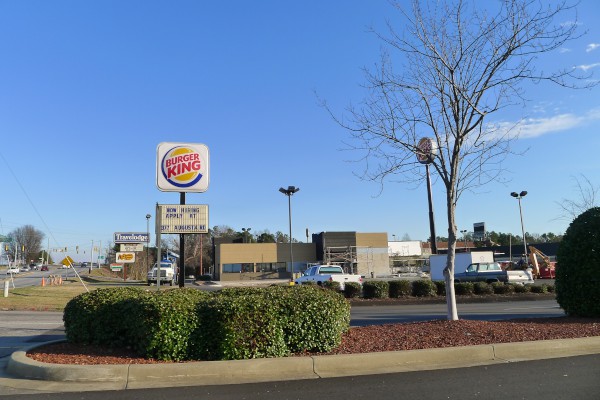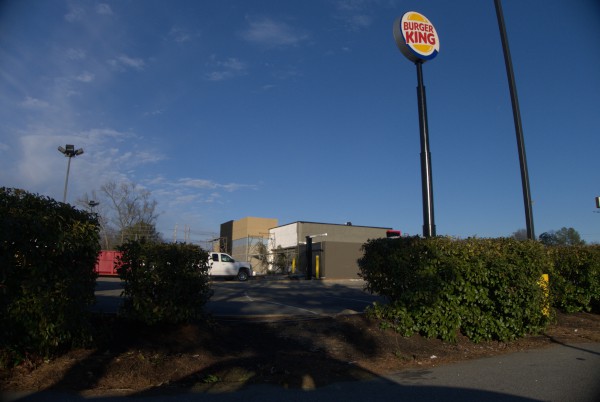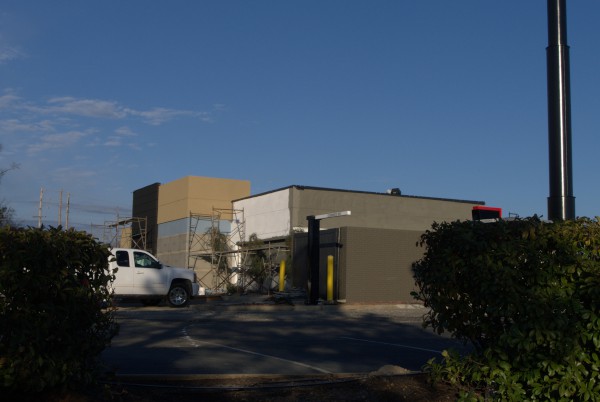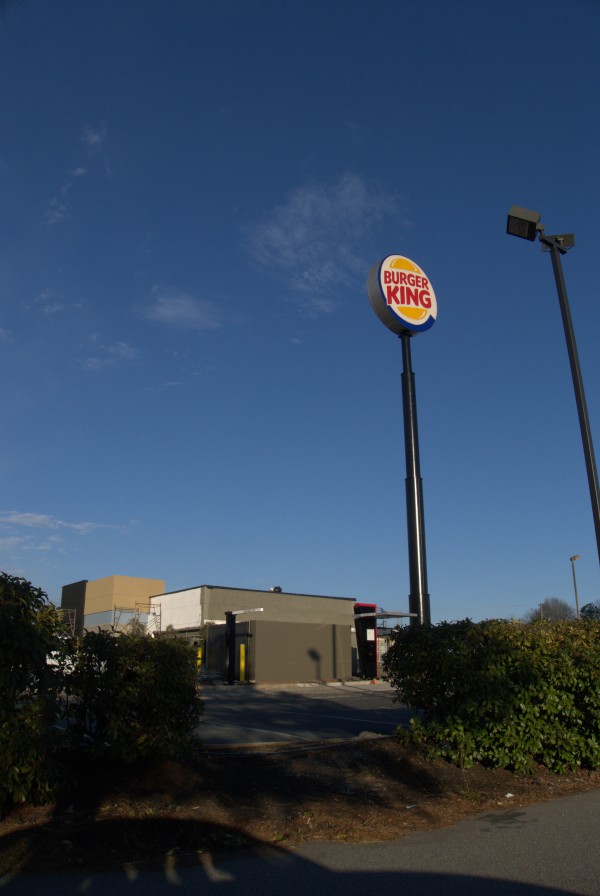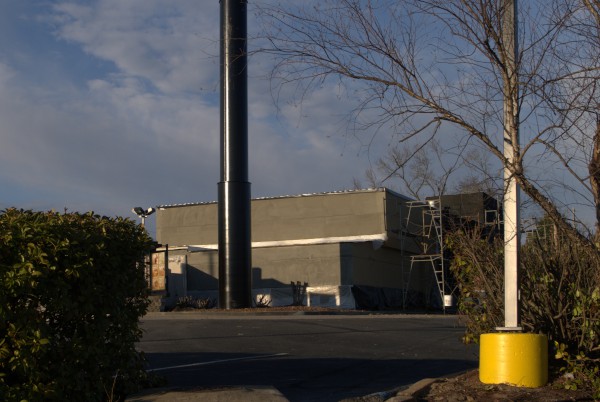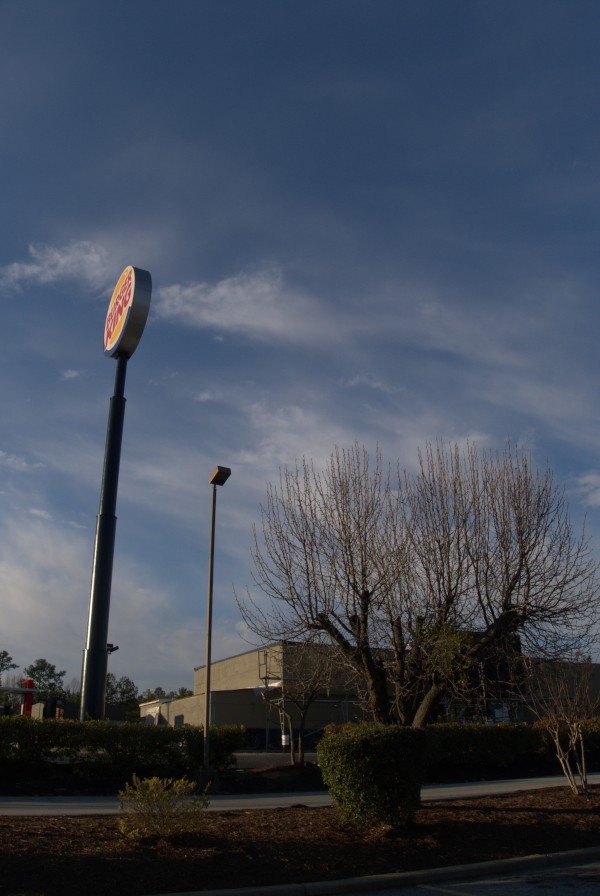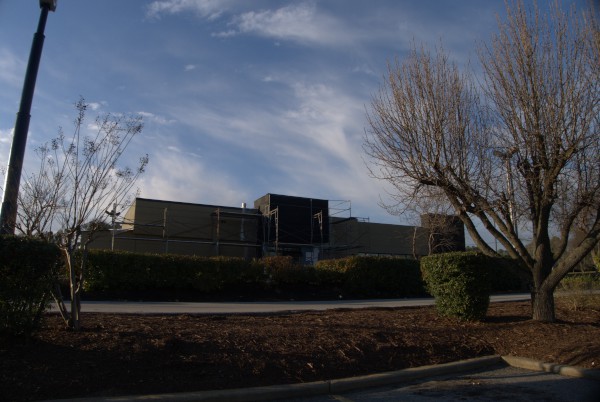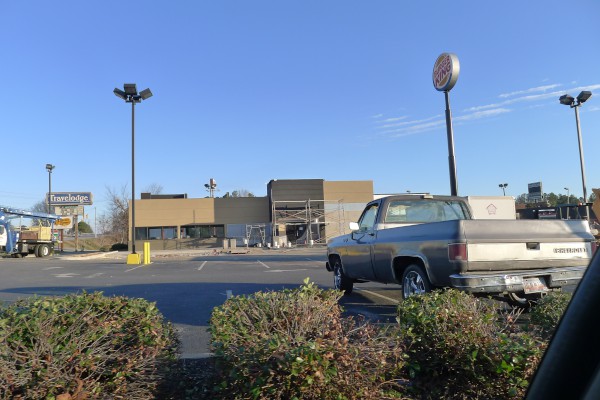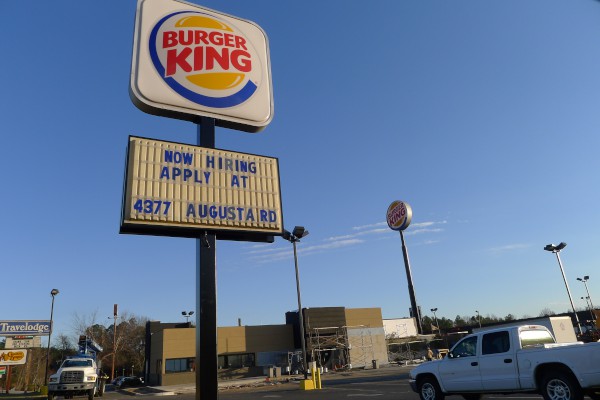 Well, I thought I ought to get these pictures up before they acutally finish the remodeling and have the store open again!
Anyway, this is another Columbia area Burger King being upfitted, and the operation is fairly well along by now. This store is at the the intersection of Bush River Road with I-20, and sits next to Cracker Barrel and not far from Hamrick's. As you can see from the main sign, hiring for the reopening has already commenced.
(Noted by many folks, but I think the initial Hat Tip goes to commenter Homer)
Posted at 1:03 am in Uncategorized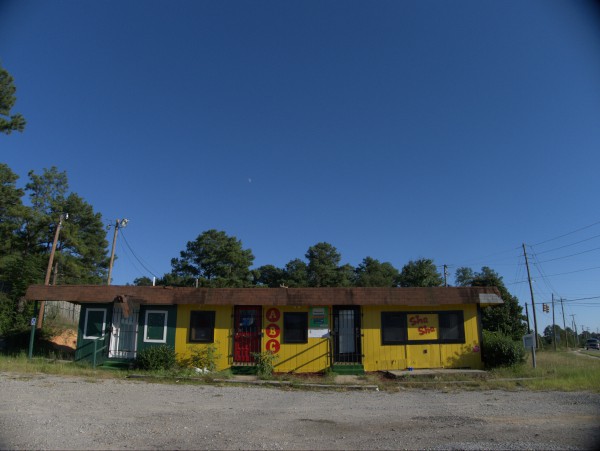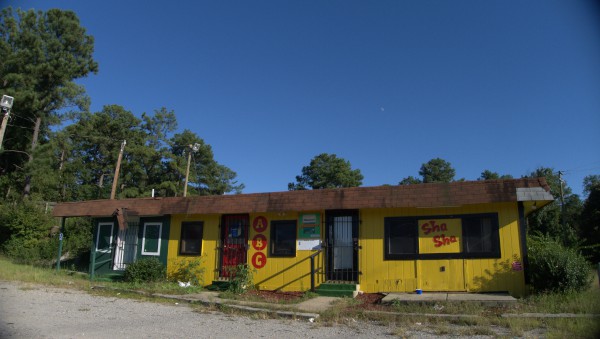 Actually I'm not at all confident on a closing date for this little ABC store on Fairfield Road just north of I-20 as it does not appear in any phonebooks I have. However the place, while showing some wear, especially along the roofline, and sitting in a somewhat overgrown lot, is still in pretty good shape, so I'll go with late 2000s.
I like the name!
Posted at 11:52 pm in Uncategorized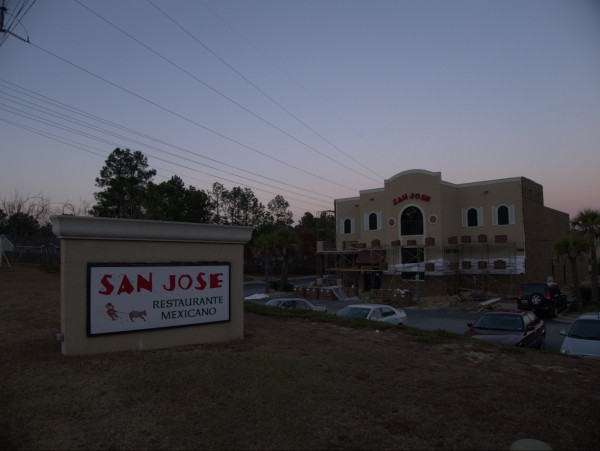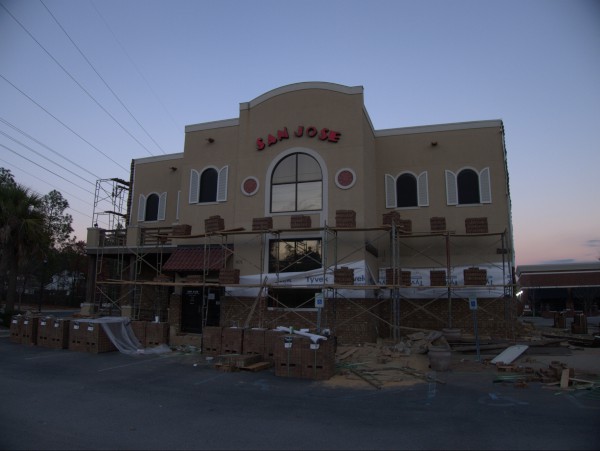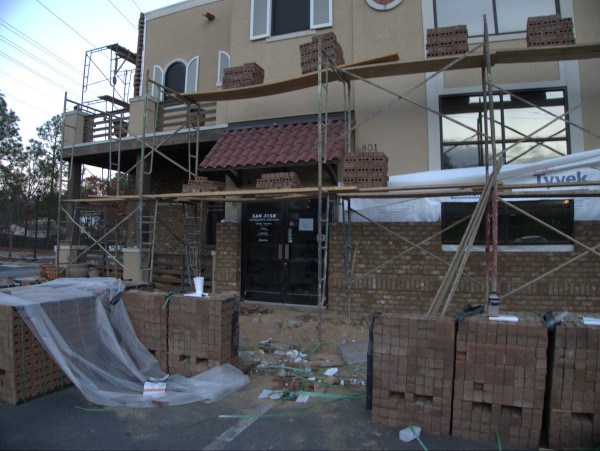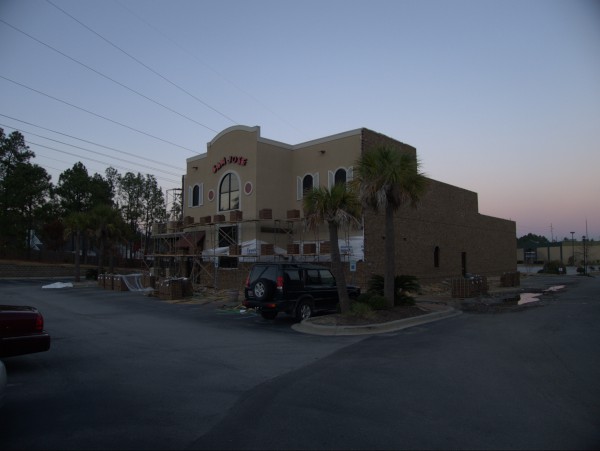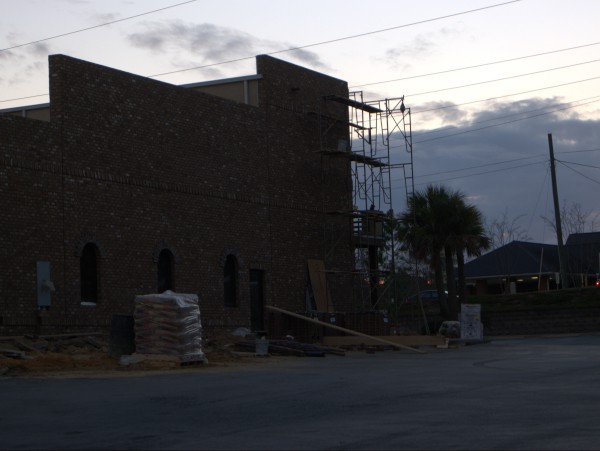 I haven't eaten here too often, but it was fine the times I did, and it has certainly managed to outlast most of the other restaurants in the Sparkleberry Crossing development, so I'm a little curious about what's going on at the San Jose on Sparkleberry Lane. I take it that the place will reopen after the facade work currently in progress, but I'm puzzled as to why it's being done in the first place. As I recall it, the building looked nice enough, and rather southwestern, with its stucco exterior. I can't see that adding bricks over that will improve things (though from the work around the side windows, it will still have a bit of southwestern flair), and it certainly can't be cheap.
UPDATE 13 December 2012: Updated the closing date from "December 2012" to "October 2012" based on commenter Sidney's info.