Archive for the 'Clemson Road' tag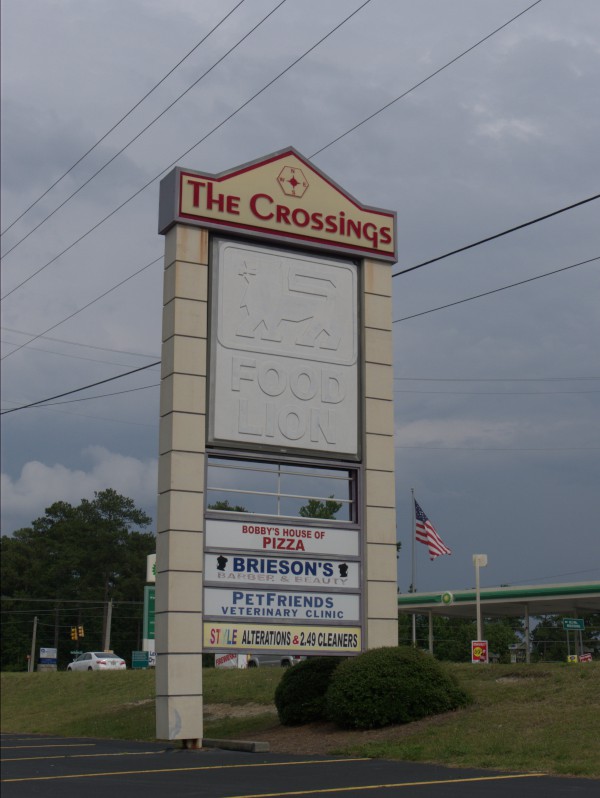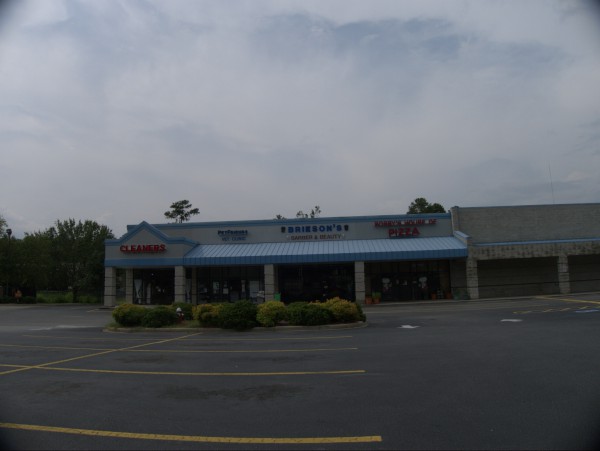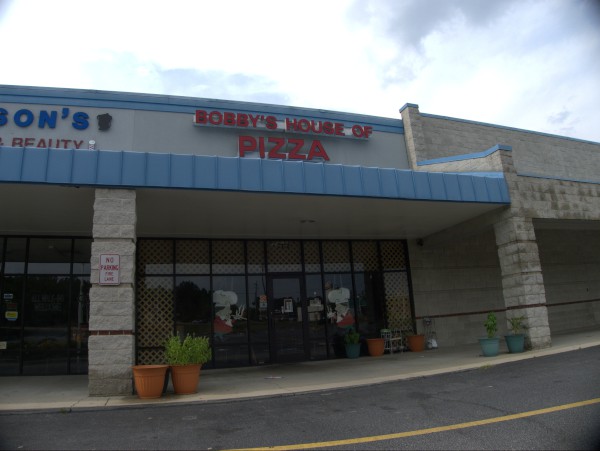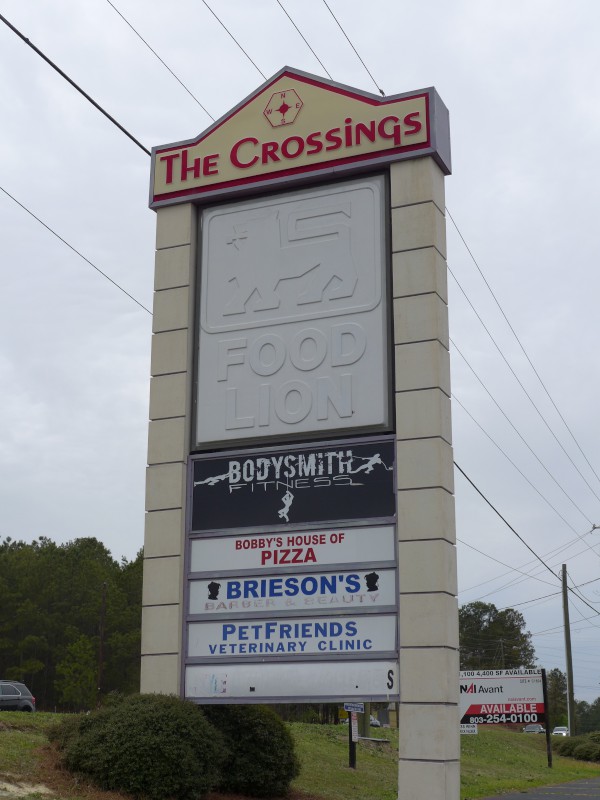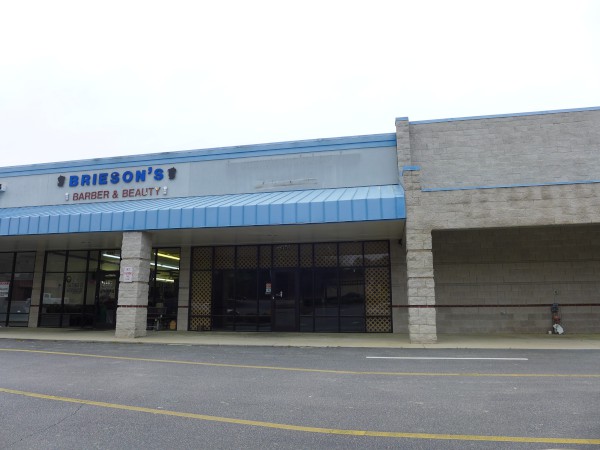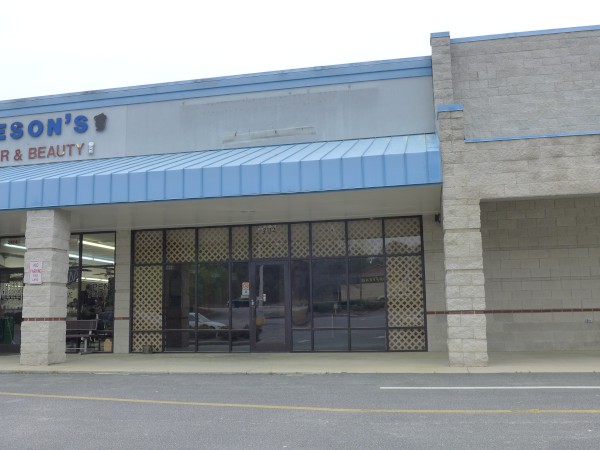 There are a lot of "House Of Pizza" restaurants around, but I'm not sure if it's a chain of some sort, or just a common name choice. Usually though I see them with a (smaller) town name like "Pontiac House of Pizza", "Camden House of Pizza" etc and not an owner's name like this small storefront at the corner of Clemson and Hardscrabble Roads. This was always on my "to try" list, but as it was so far from where I normally am, I never got around to it in time.
I've blogged several places in this strip, The Crossings, including Food Lion and Blockbuster. They still have not managed to fill the anchor Food Lion space.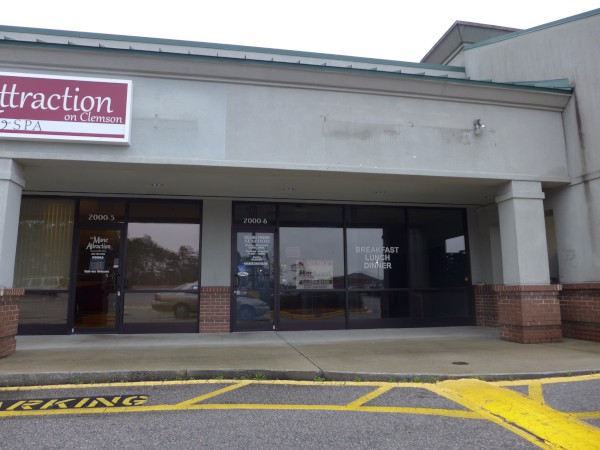 Here's a vacant storefront in Magnolia Pointe at the corner of Clemson & Hardscrabble Roads. To me the most notable thing is that they were open for breakfast, which is unusual for a seafood restaurant.
I'm unable to find a phonebook listing for this place, but don't recall noticing it on my last drive-through, so I'm guessing it closed within the last few years.
Posted at 10:35 pm in Uncategorized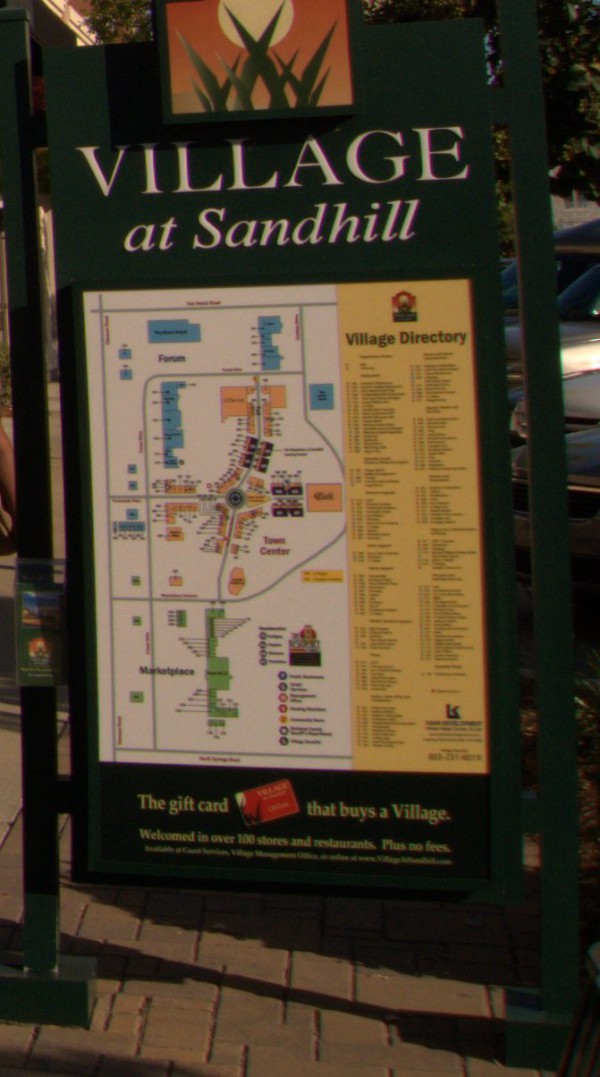 The story at The State.
My first thought is that the headline is a bit sensational since we learn in the second paragraph that the tracts in question are currently vacant.
My second thought is that if Kahn Development loses the land, it loses control of the future of VAS.
Posted at 1:15 am in Uncategorized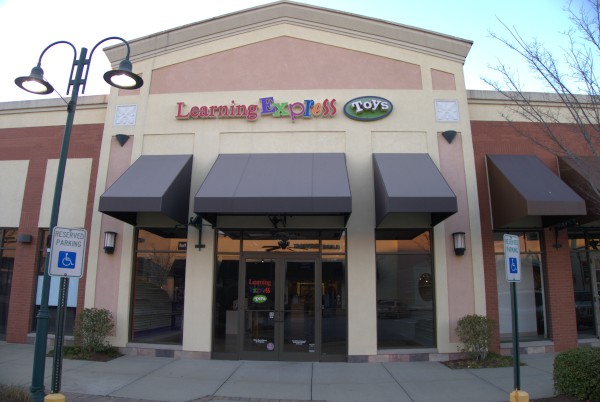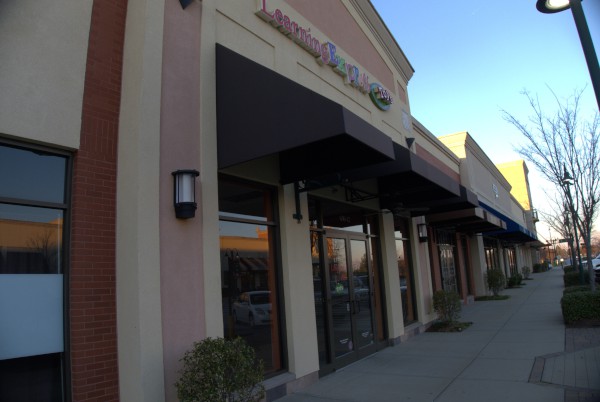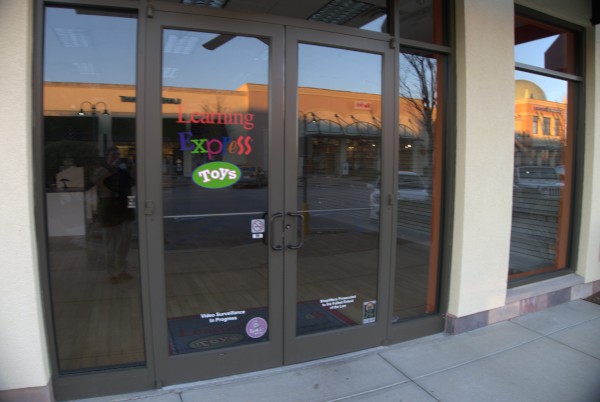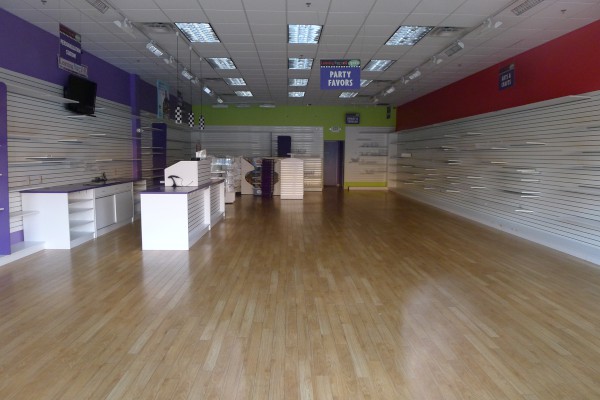 I remember going into Learning Express sometime last year while I was looking for something for my niece. Unfortunately, I can't recall what I was looking for or if I found it. I do recall that the place was upscale and had some toys that I would have been interested in back in the day.
OK, who am I kidding -- I'd still be interested in them!
(Hat tip to commenter Terry)
UPDATE 10 April 2013 -- Interesting. Now it's to reopen as Learning Express under new management: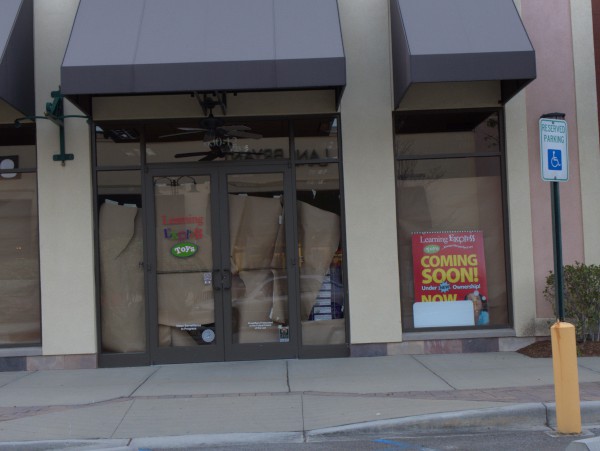 UPDATE 22 April 2013 -- Open again: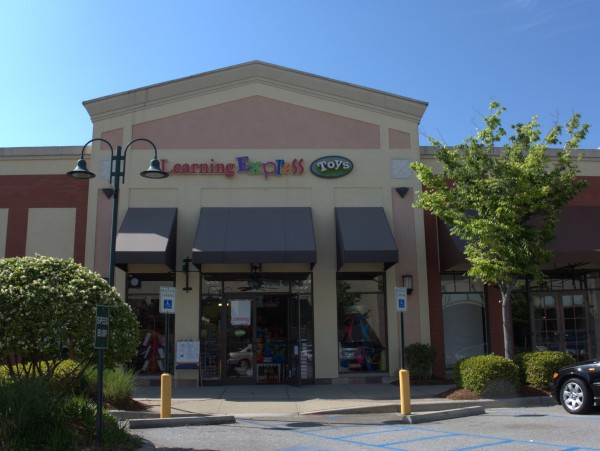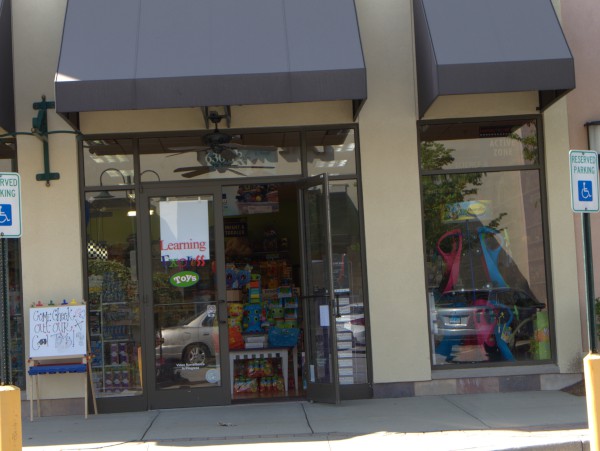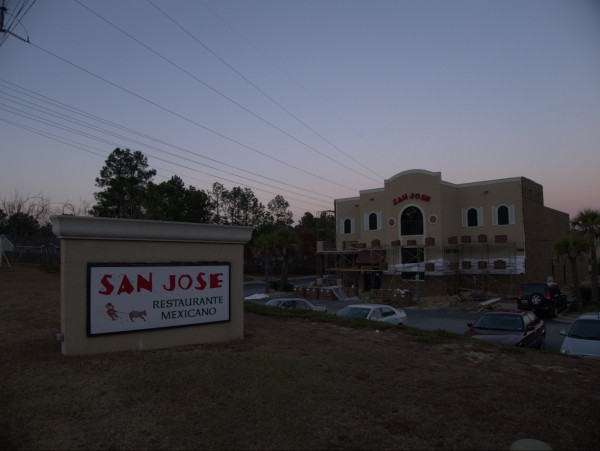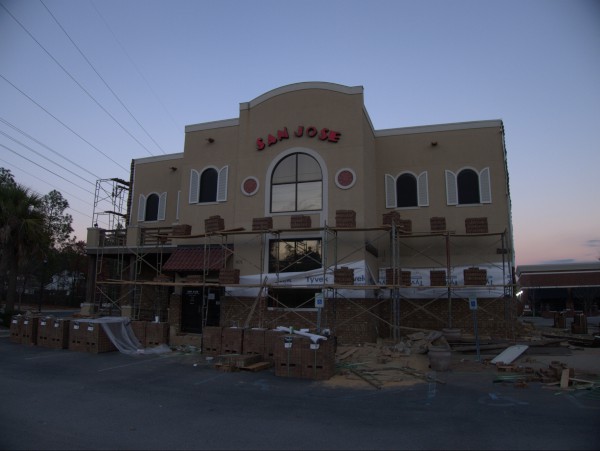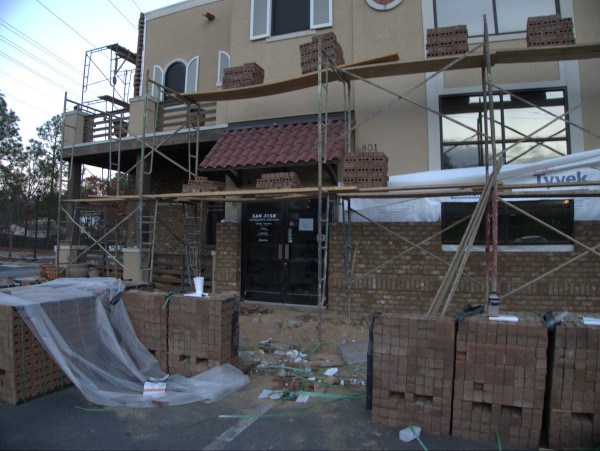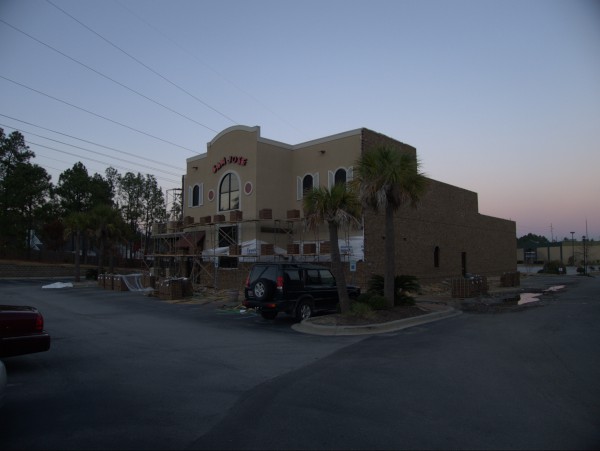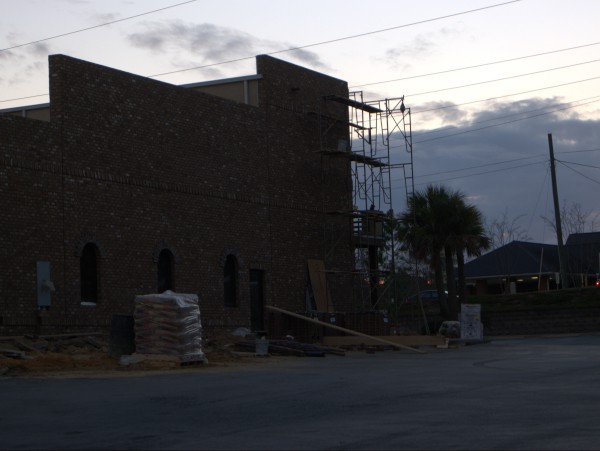 I haven't eaten here too often, but it was fine the times I did, and it has certainly managed to outlast most of the other restaurants in the Sparkleberry Crossing development, so I'm a little curious about what's going on at the San Jose on Sparkleberry Lane. I take it that the place will reopen after the facade work currently in progress, but I'm puzzled as to why it's being done in the first place. As I recall it, the building looked nice enough, and rather southwestern, with its stucco exterior. I can't see that adding bricks over that will improve things (though from the work around the side windows, it will still have a bit of southwestern flair), and it certainly can't be cheap.
UPDATE 13 December 2012: Updated the closing date from "December 2012" to "October 2012" based on commenter Sidney's info.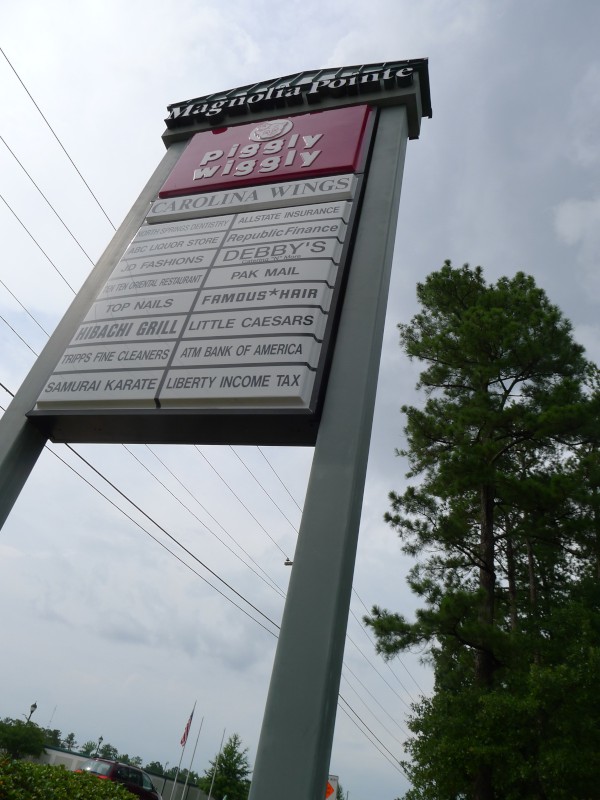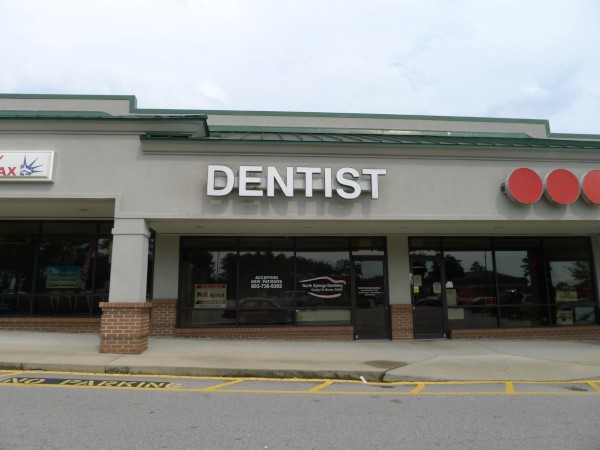 Magnolia Pointe is the Piggly Wiggly anchored strip mall at the South-East corner of Clemson & Hardscrabble Roads, with access from both.
I noticed last time I was there that this dental office space was up for lease (and already down from the mall marquee listing).
UPDATE 22 October 2012: Turns out they've moved to 126 Professional Park Road at Professional Park on Clemson Road.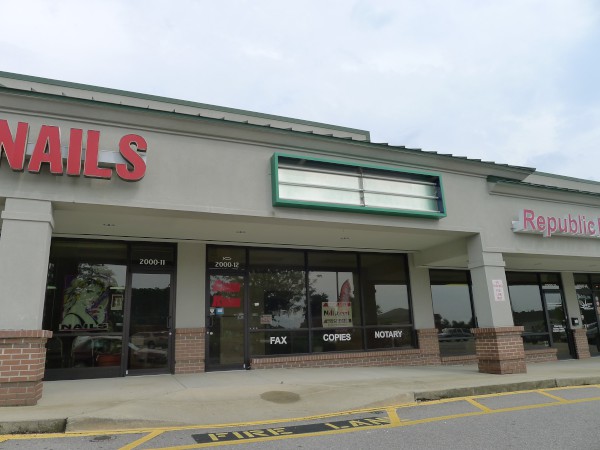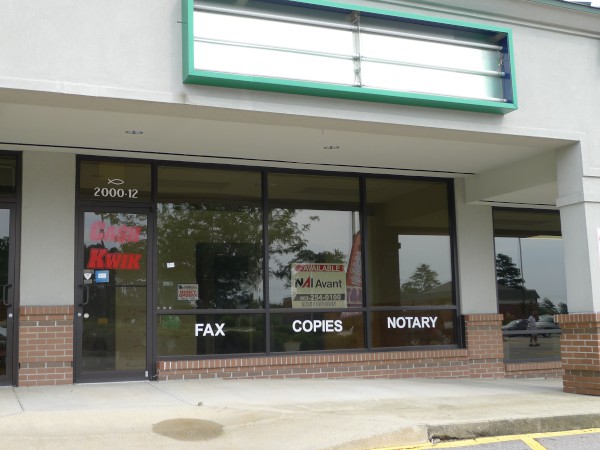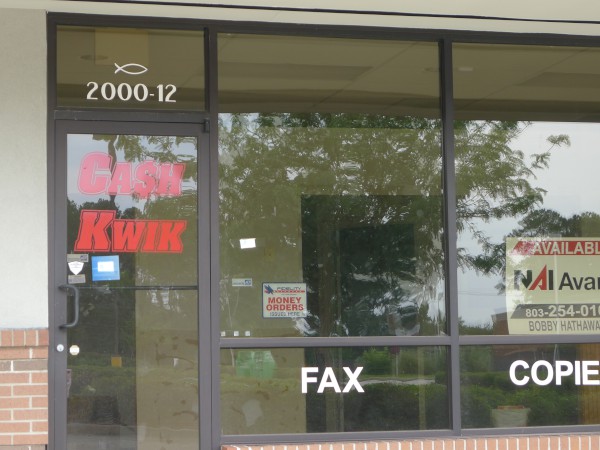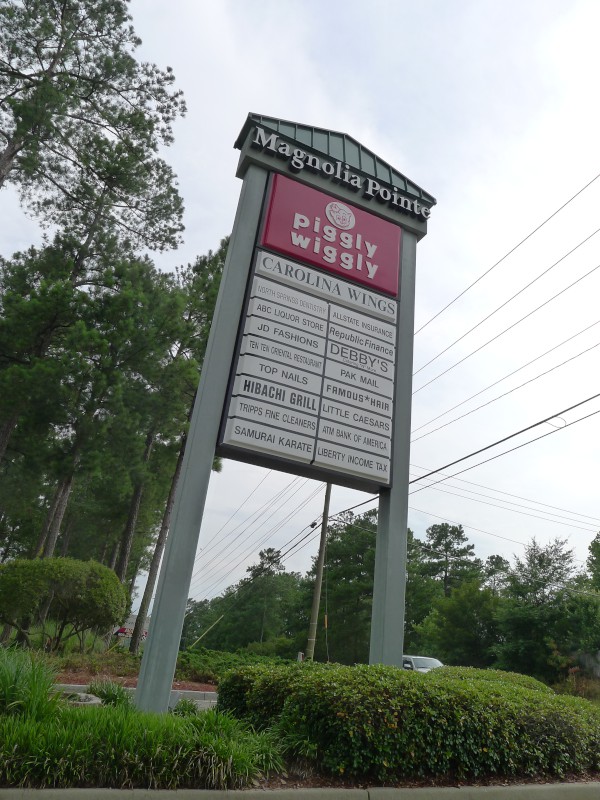 I assume Cash Kwik was one of the areas many payday loan operations, though the sign doesn't really say anything specific. They tend to come and go fairly quickly, probably because there's a lot of competition, and they make loans to people who aren't very credit-worthy -- get the interest rate wrong by a few points and there goes your margin..
There are still a couple of this chain in town, but I am unable to find this particular one in any phonebook I have at home, so I'm just giving "late 2000s" for the closing date. Certainly it's been gone long enough to have its placard removed from the roadside marquee for Magnolia Pointe.
Magnolia Pointe is the Pig-anchored plaza at the South-East corner of Clemson Road and Hardscrabble Road. It has a few other vacancies, but still looks better than The Crossings with is just across Hardscrabble.
Posted at 12:09 am in Uncategorized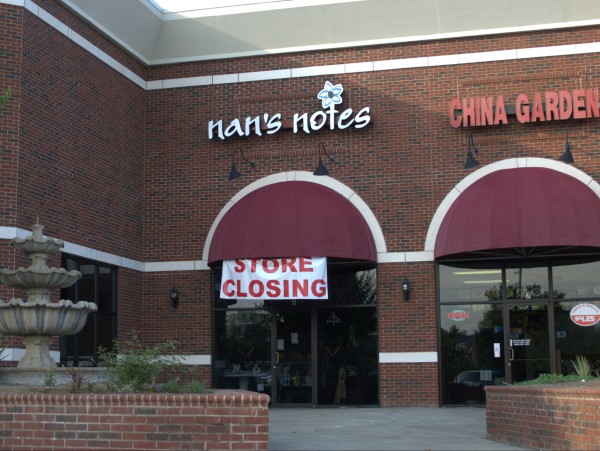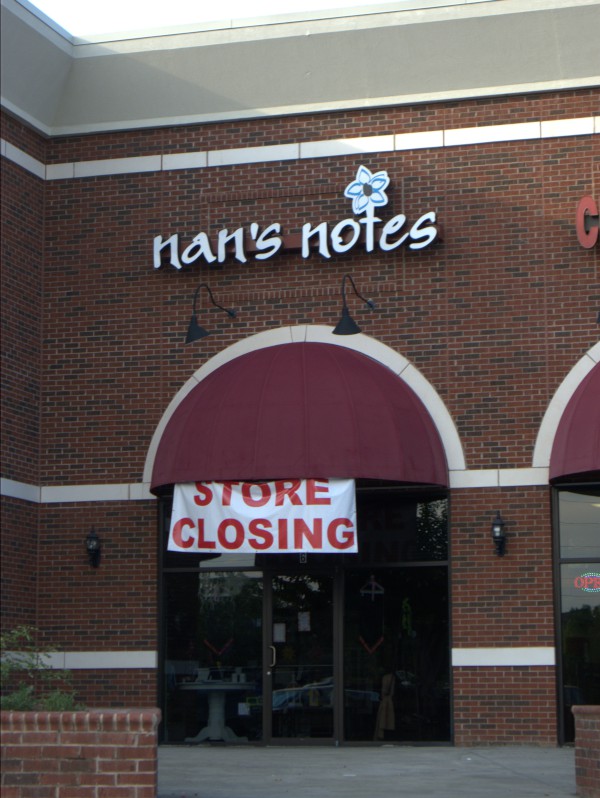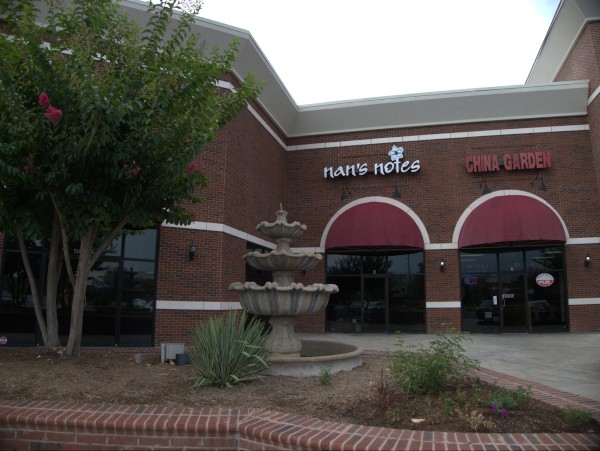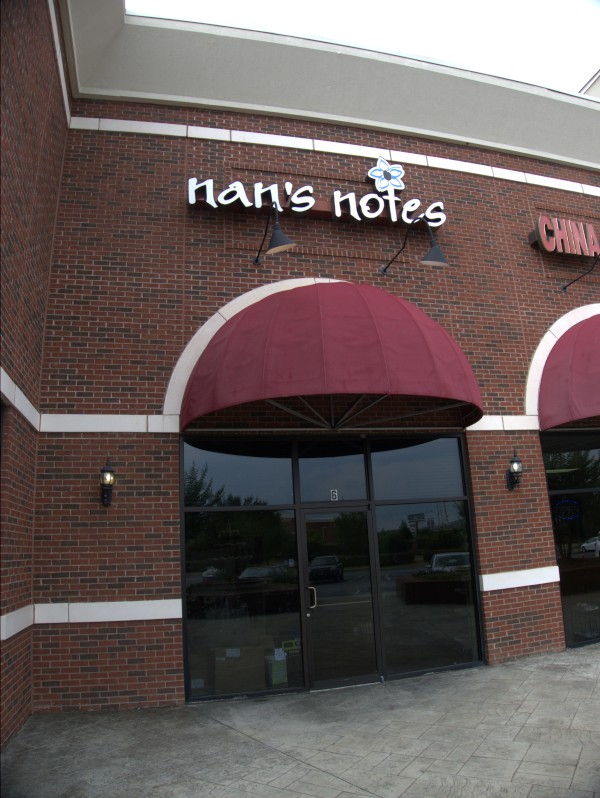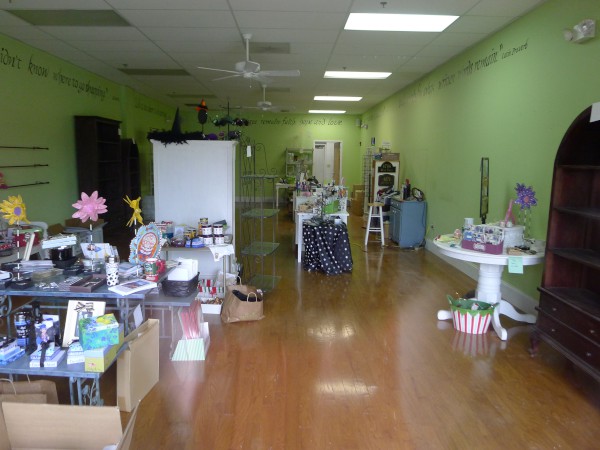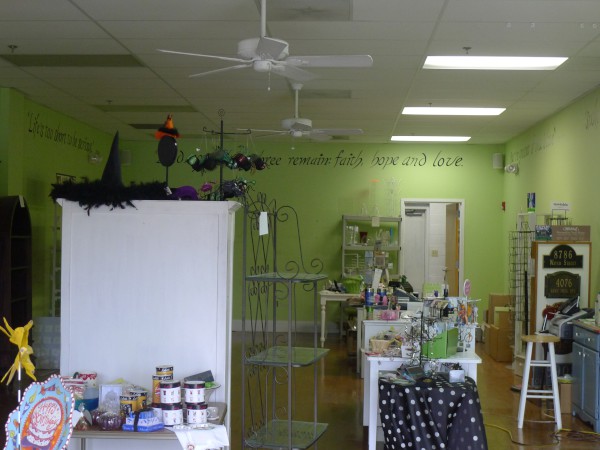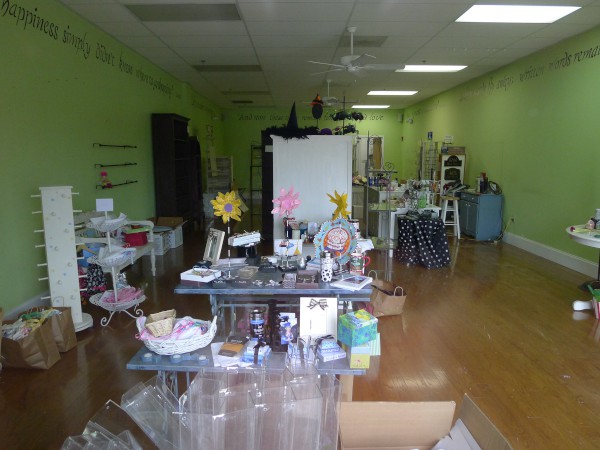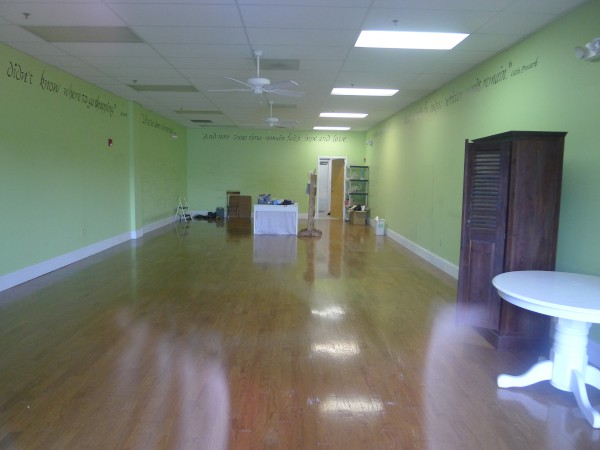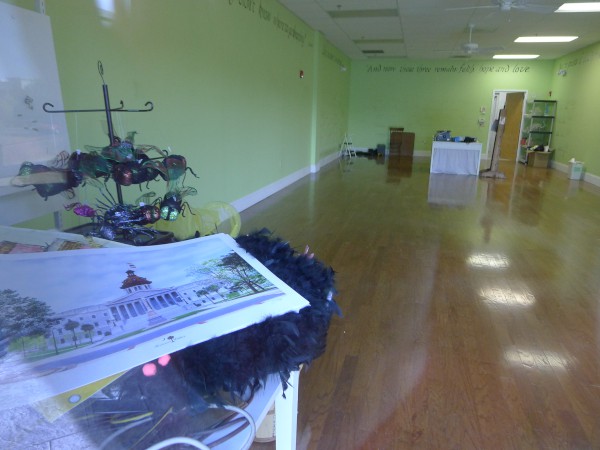 This 2004 story from the Columbia Star is a nice little write-up, and implies that invitation and stationery shop Nan's Notes started in this Sparkleberry Crossing storefront sometime in 2003 (probably late 2003). I noticed a few weeks ago that a closing banner was up, giving them around a nine year run -- not bad at all in this economy.
The article also mentions in passing that they got a good bit of business from people who noticed the shop while at one of the strip mall's restaurants, so I suppose that the demise of Al-Amir, Coldstone Creamery, D's Wings, Let's Dish, Mirage and 7 Grill can't have helped.
Posted at 11:14 pm in Uncategorized
Posted at 12:58 am in Uncategorized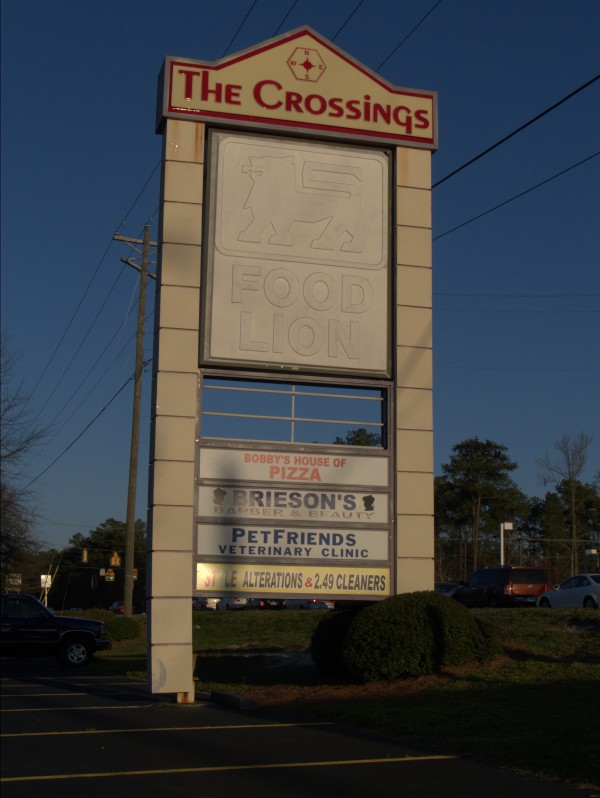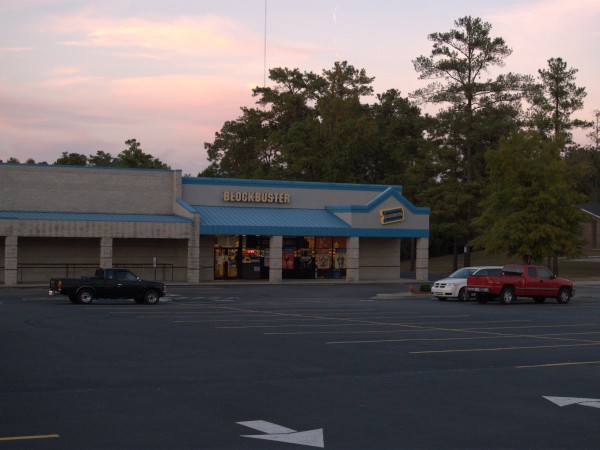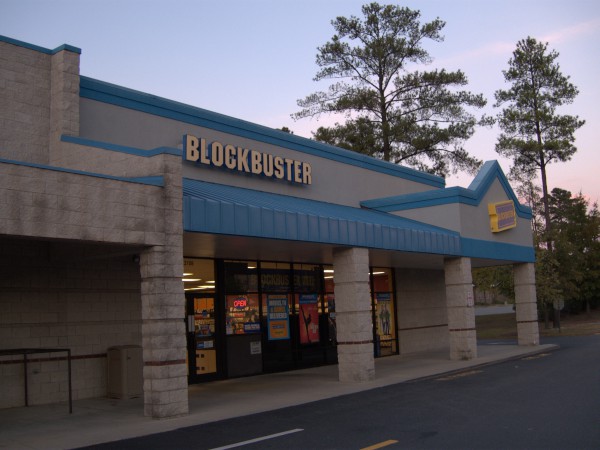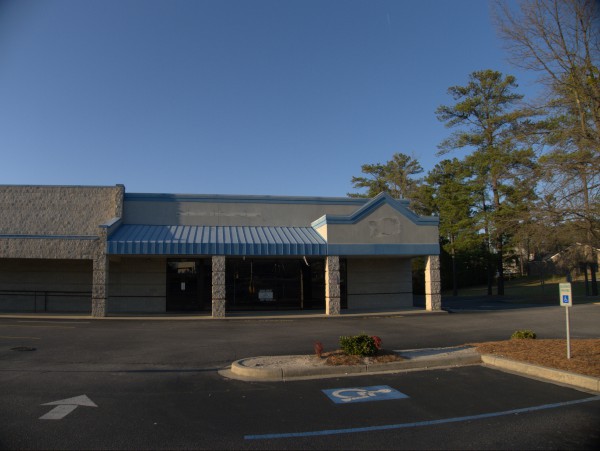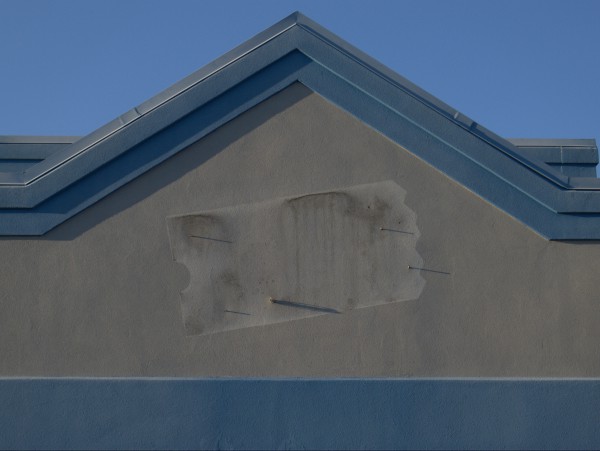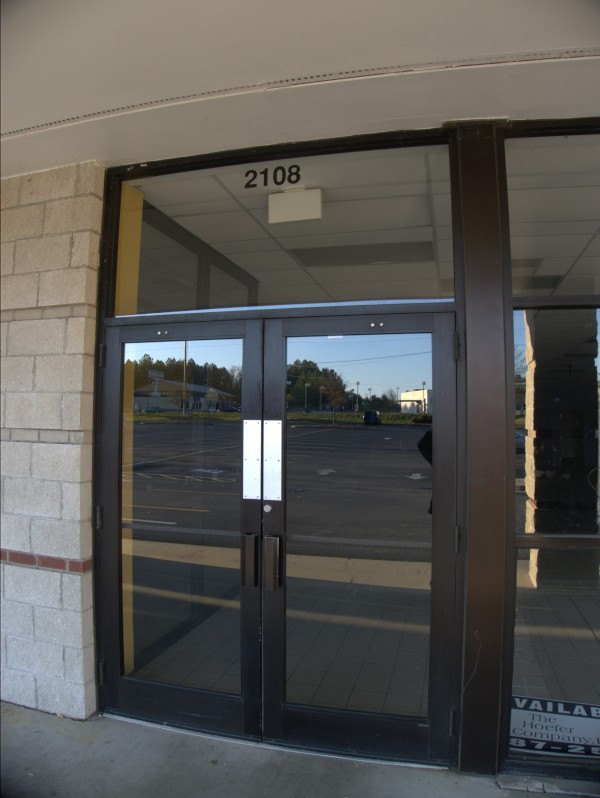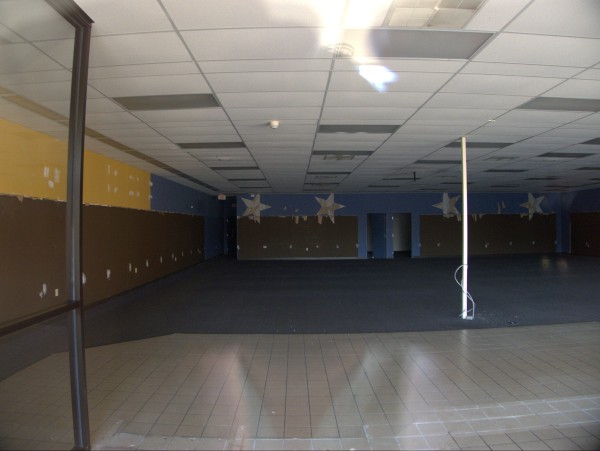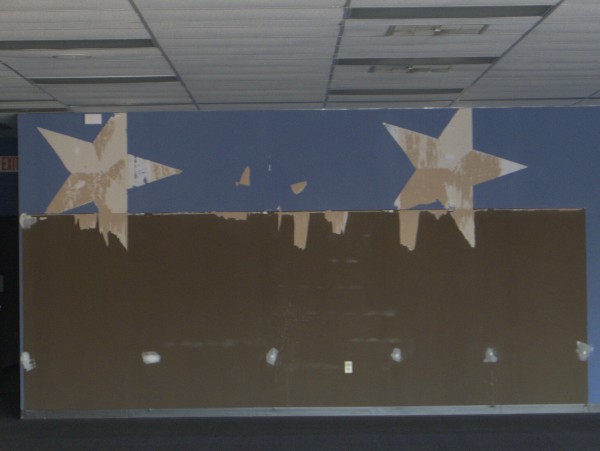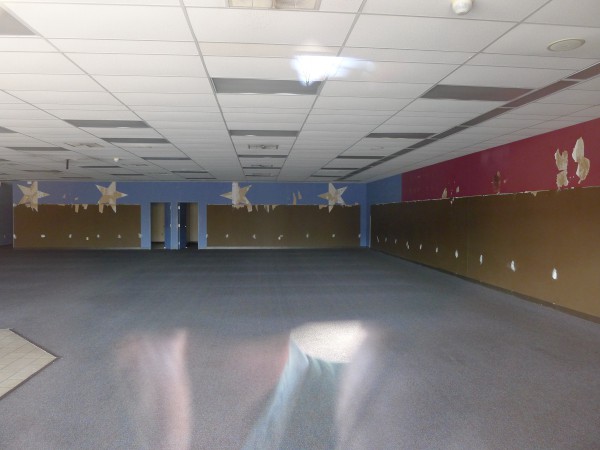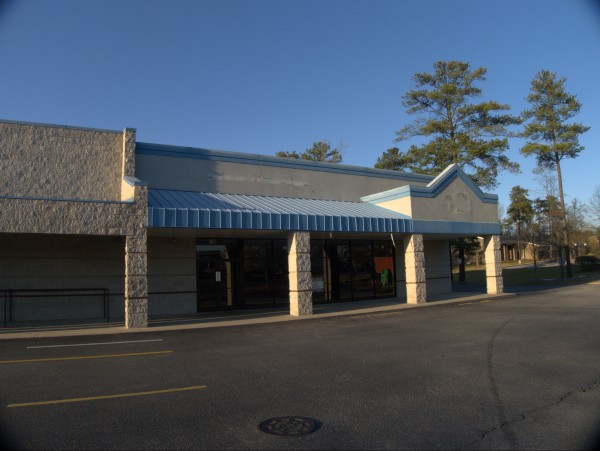 Well, the once mighty Blockbuster chain continues to implode, and this store at The Crossings shopping center on the corner of Clemson and Hard Scrabble finally went under earlier this month.
I was surprised that it hung on as long as it did, especially after the closing of the adjacent Food Lion last year. Of course, I'm a little surprised now to see any Blockbuster still open -- It's kind of like going fishing and reeling-in a trilobite.
Commenter Joey points to this story about the store closing and if I recall correctly, commenter Andrew pinpointed the exact date in a comment I can no longer find.
(Hat tips to commenters Joey & Andrew)
UPDATE 18 October 2012 -- Commenter Andrew notes below that this storefront was wrapped in butcher paper and marked "Top Secret". Well, by the time I got by there, the secret was out: It's to be a gym: