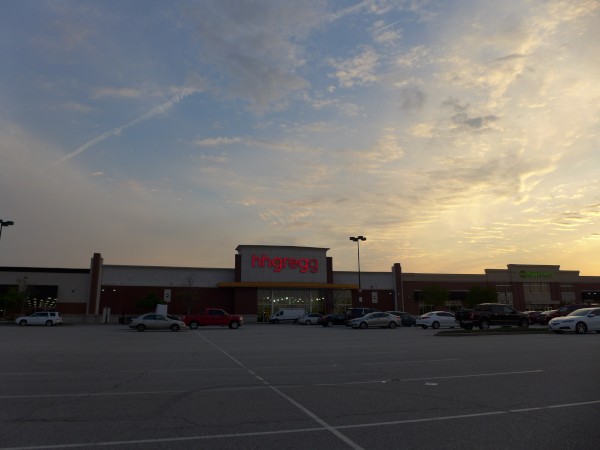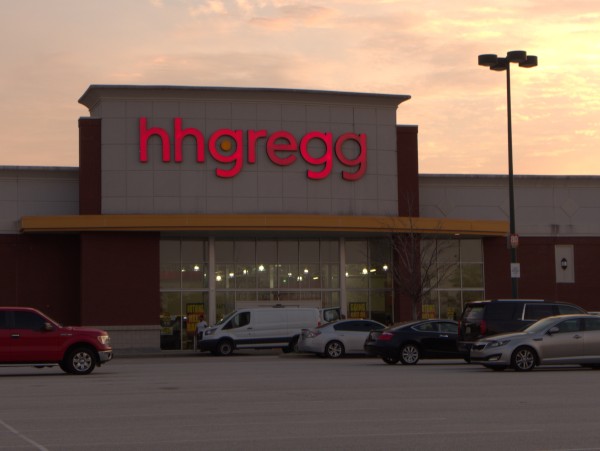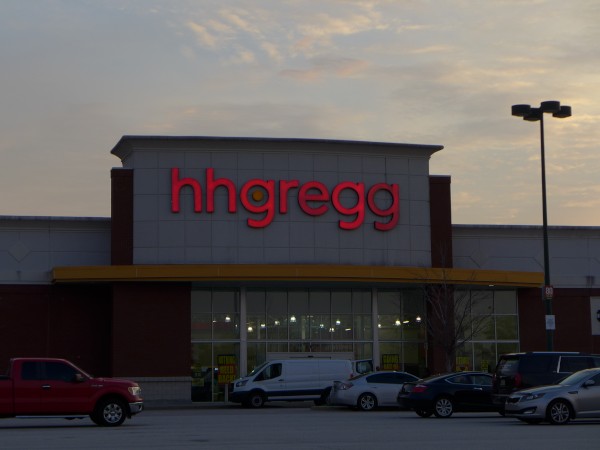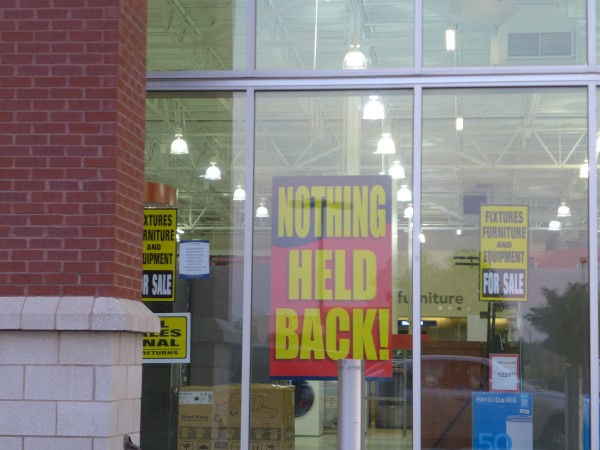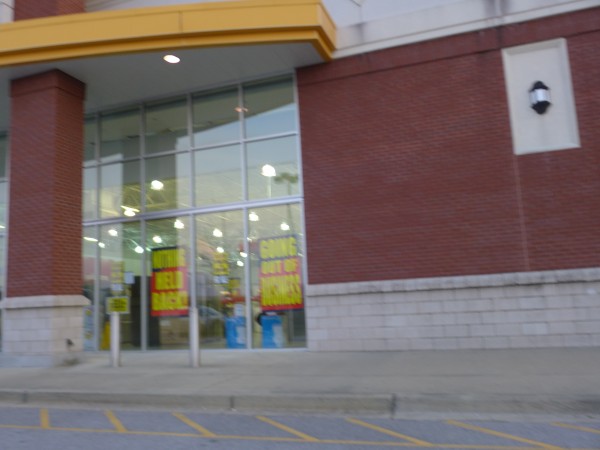 I was sure I had done a closing for 230 Forum Drive before, but looking at Alphabetical Closings, I don't see anything.
At any rate, H. H. Gregg is the latest casualty of the ongoing Amazon-era retail meltdown. With the closing of Circuit City, I thought that the appliance & electronics big box market would be able to support the two remaining stores, Gregg and Best Buy, but in the event I guess not. For that matter, it still remains to be seen if *one* store is sustainable long term.
I believe this is the only H. H. Gregg I have ever been in, and I was only in it once. I wasn't looking for anything in particular, just checking it out, and as I recall, my impression was that I liked Best Buy better.
Here is a very interesting article from The Indianapolis Business Journal about this Indianapolis based company, its storied history, and the path to bankruptcy this March 7th and then quickly after that, the slide into liquidation:
In the early 1980s, when Detroit-based appliance retailer Fretter Inc. entered Indianapolis and challenged HHGregg on its home turf, HHGregg bought full-page ads in the Detroit newspapers hawking its own merchandise and offering free shipping.

Those were heady days for HHGregg, which built a loyal following in Indianapolis with an unwavering focus on customer service; an army of well-paid, full-time commissioned salespeople; and an avalanche of advertising that resonated with consumers.

It was a winning formula for founders H.H. and Fansy Gregg, who opened the first store at 4930 N. Keystone Ave. in 1955, and for the family members who helped build the chain to more than 200 locations in the decades that followed.

"The customer-first attitude came from Mr. and Mrs. Gregg," said Ken Beckley, an HHGregg executive from 1983 to 2001 who also was the face of the company's advertising. "When I was there, we preached to employees that job No. 1 is to take good care of the customer. If you do that, profits will follow. We never put profits first. We put customers first, and it paid off."

The strategy helped fell a long list of rivals—including Fretter and Highland Superstores Inc., another Detroit chain that dove into Indianapolis in the early 1980s. Both firms later skidded into bankruptcy, with a Highland executive calling Indianapolis its "Death Valley." In 1998, Circuit City Stores Inc., then a retail powerhouse, arrived in Indianapolis, only to land in liquidation a decade later.

Now, done in by a long list of problems—including overexpansion and a collapse in sales of consumer electronics, once its biggest business—HHGregg is joining the trash heap of failed appliance and electronics retailers.

The company's demise has been unfolding in slow motion for years, but the final unraveling came with breathtaking speed.
Reminds me of Hemingway's famous quote.
Aside from Gregg, this can't be very good for Sandhill either.
10 Responses to 'H. H. Gregg, 230 Forum Drive: May 2017'
Subscribe to comments with RSS or TrackBack to 'H. H. Gregg, 230 Forum Drive: May 2017'.
Leave a Reply