Archive for the 'carwash' tag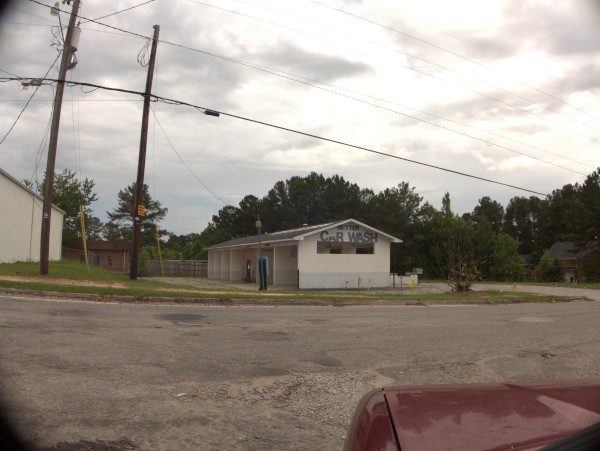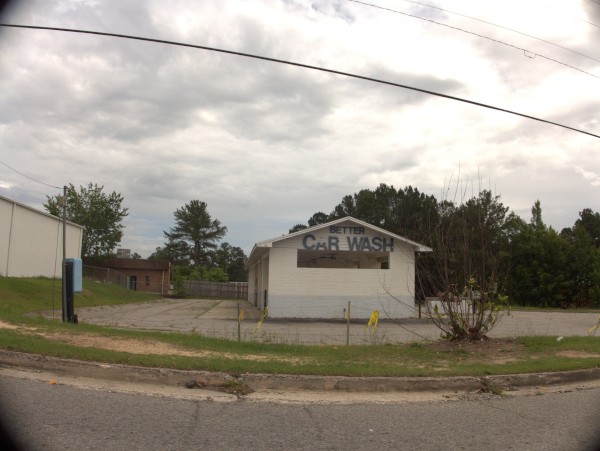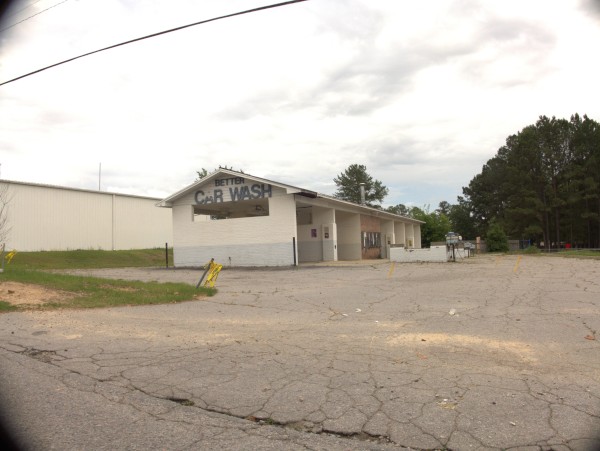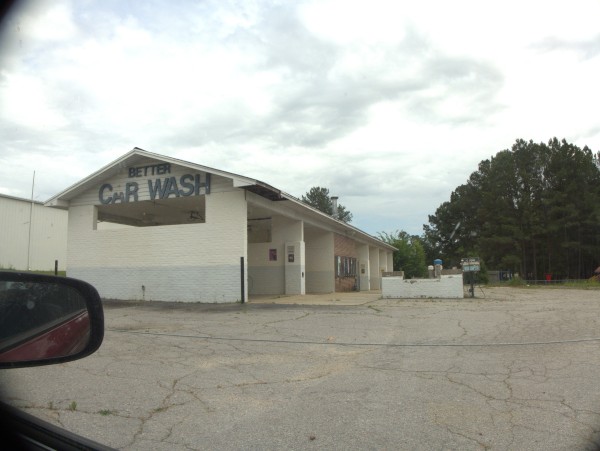 I noticed this former self-serve car wash coming out of East Pointe Plaza on Garners Ferry the other day. I'm not sure how long it's been vacant as I didn't have time to get out and take a closer look, but I'm guessing a few years. I note that there was a Better Car Wash on Augusta Road, but I don't know if they were related. (And I don't know why they weren't just named Best Car Wash...)
LoopNet says you can have all five bays and the equipment room for 165K.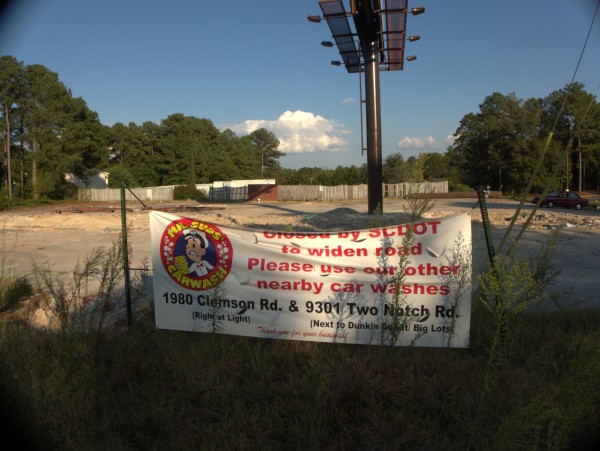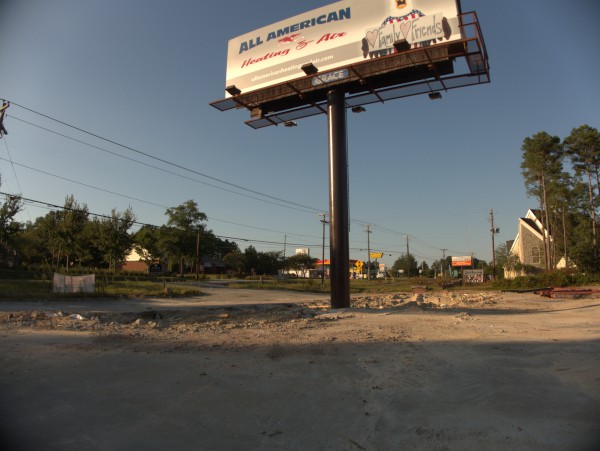 People kept saying that the Mr. Suds carwash at Clemson & Hardscrabble Roads was closing due to the road widening, and I kept driving up there and saying to myself "What are these guys talking about? The carwash is well behind the Circle-K and shouldn't be affected by the road issues at all. In fact it's open, and there's a car in there now.."
Of course, I was looking at the Mr. Suds associated with Magnolia Pointe, and I finally realized there was another one nearby when commenter Sidney gave clear directions ("kinda across from the Waffle House"). By the time I got there, everything but the fence, some support beams and a few incidentals was gone. Almost as if the lot had been washed clean..
(Hat tips to commenters cheryl, Sidney and probably some others)
Read the rest of this entry »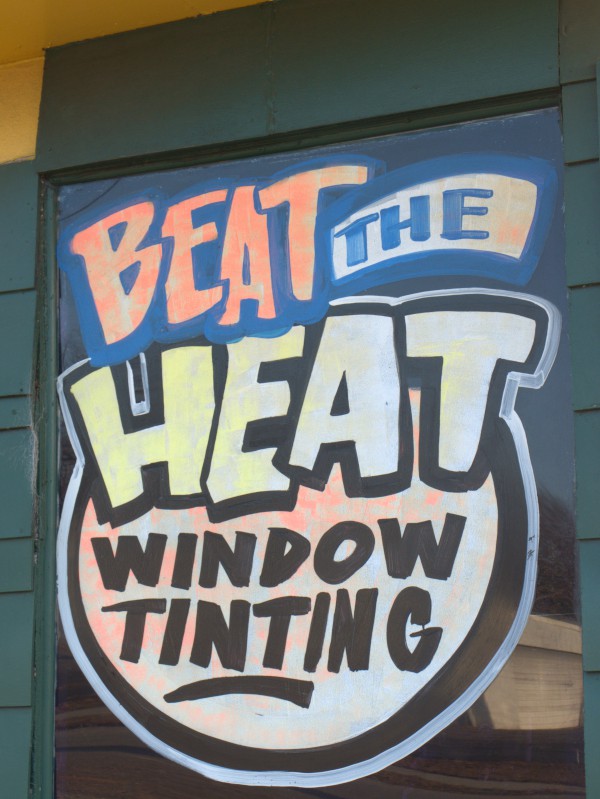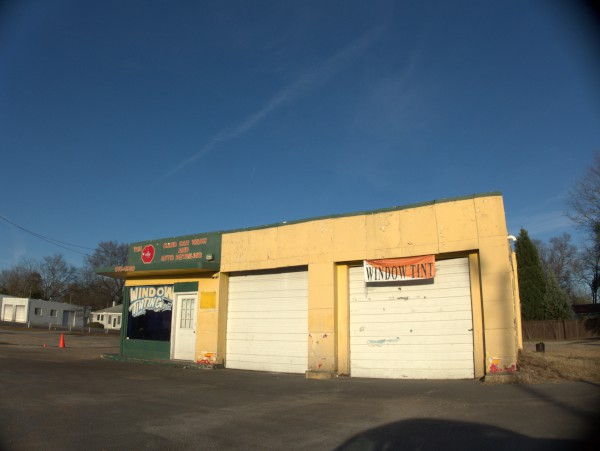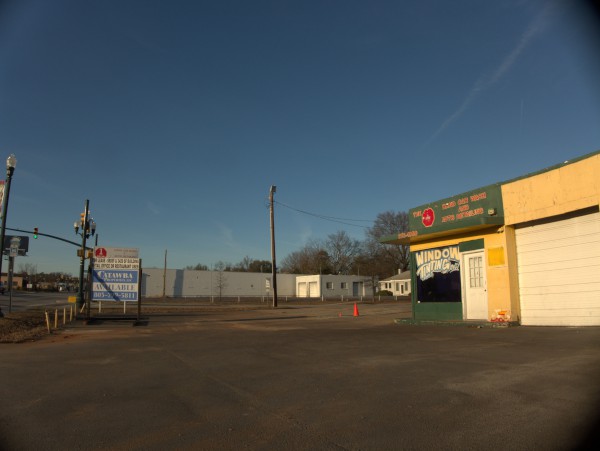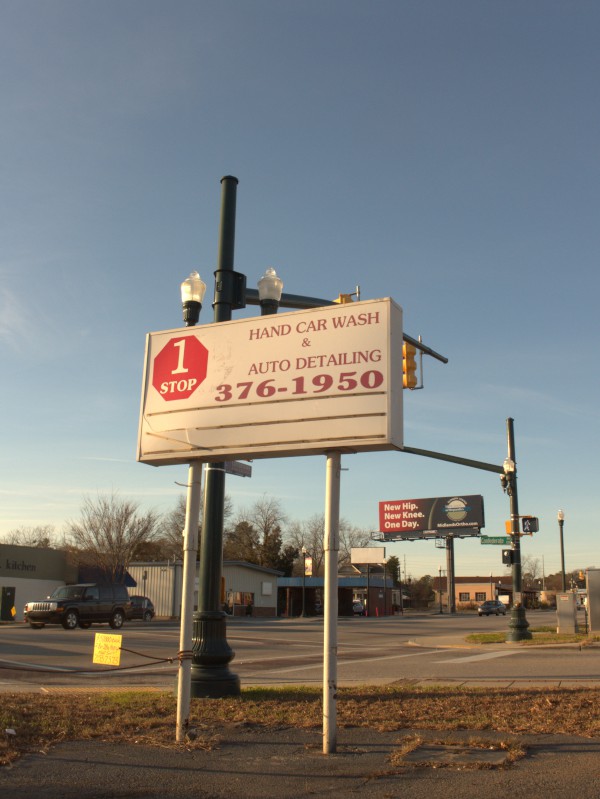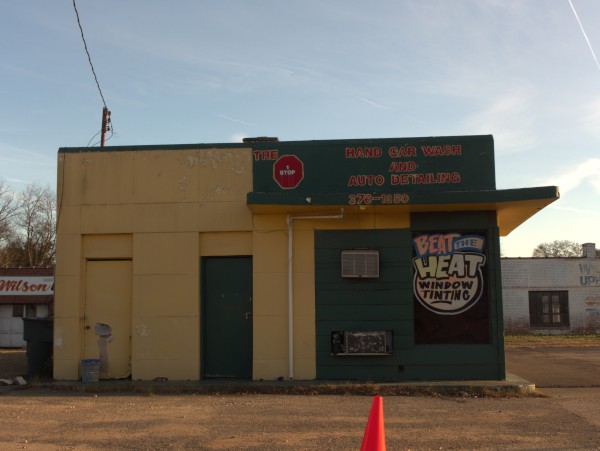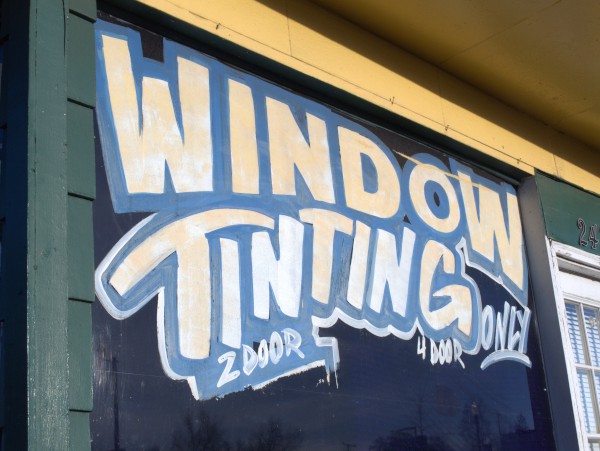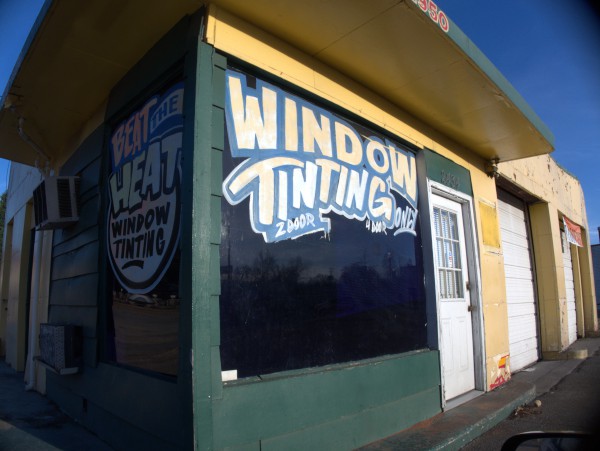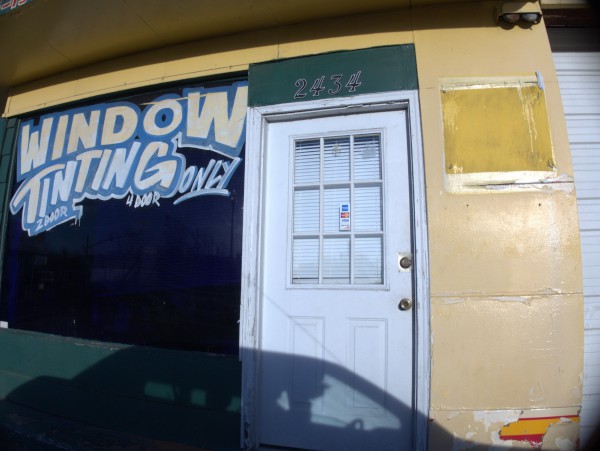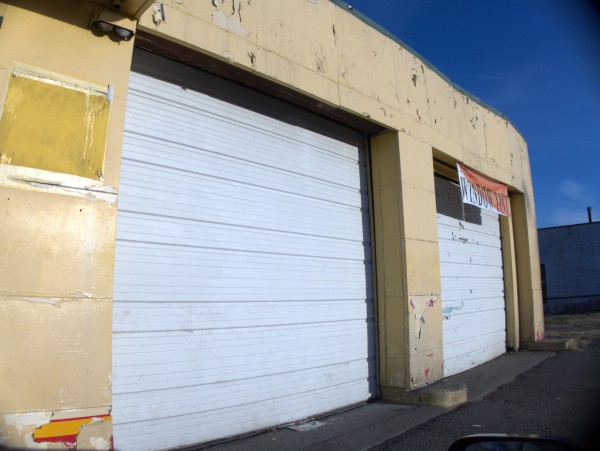 Commenter Justin pointed out this place on Have Your Say a while back, but I misread the comment and blogged about the business on the other side of Confederate instead.
This place looks to be an old gas station of some sort, and in this latest incarnation, stuck with an auto theme. Personally, though I know my car gets scalding in the Columbia summers, I find being behind tinted windows makes me uneasy.
(Hat tip to commenter Justin)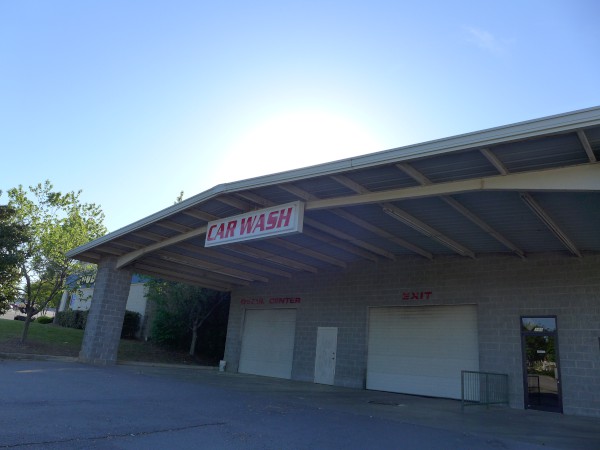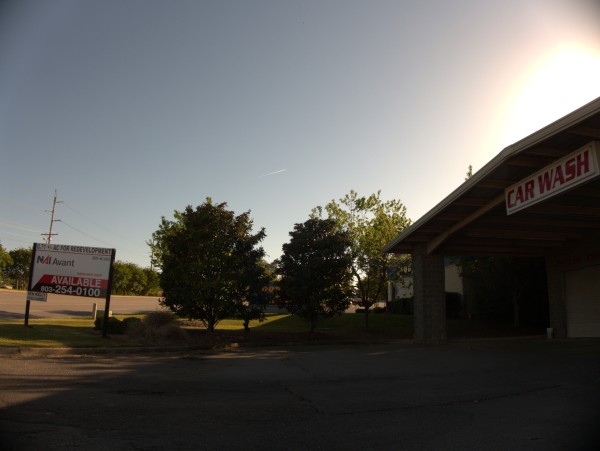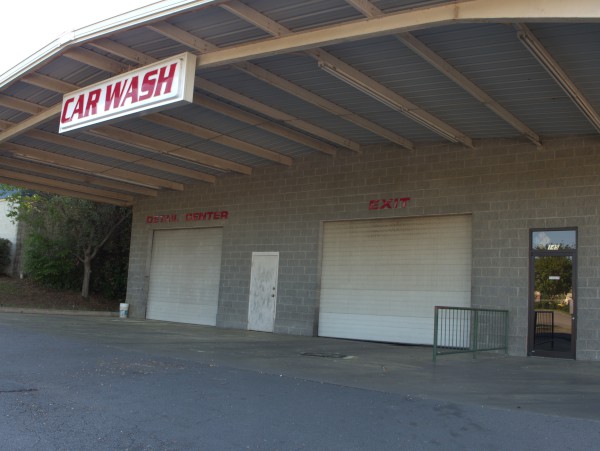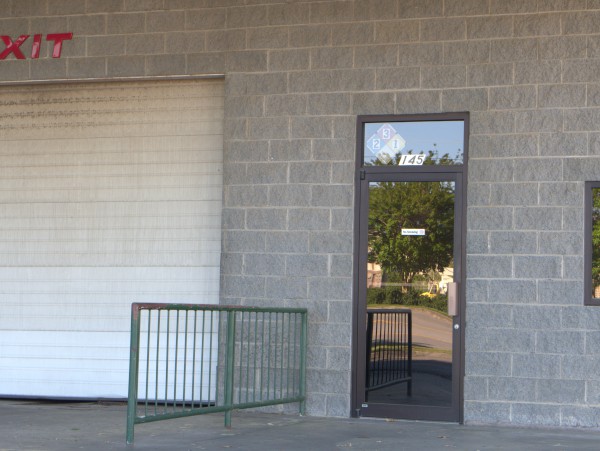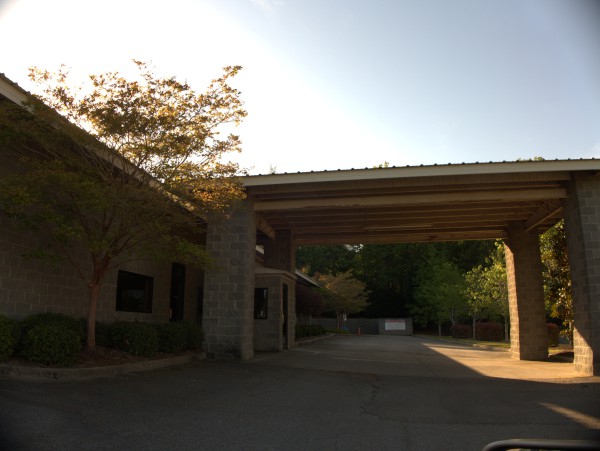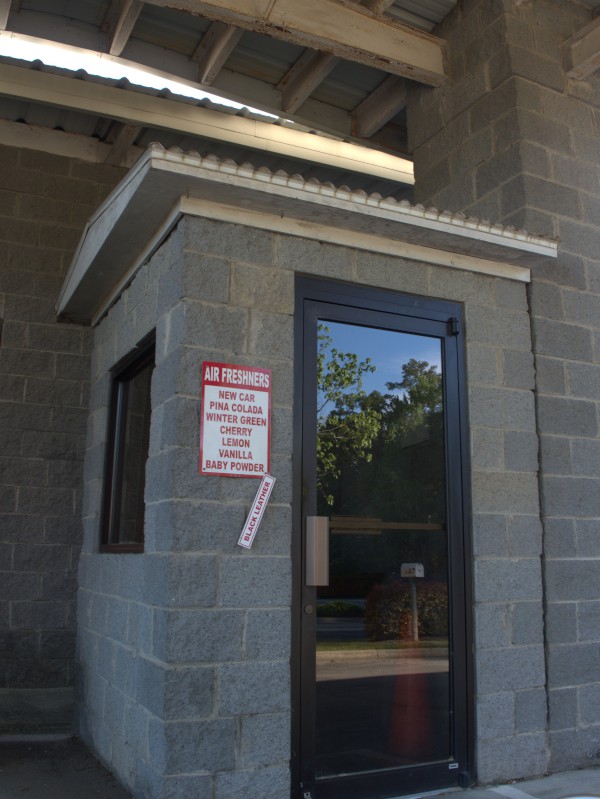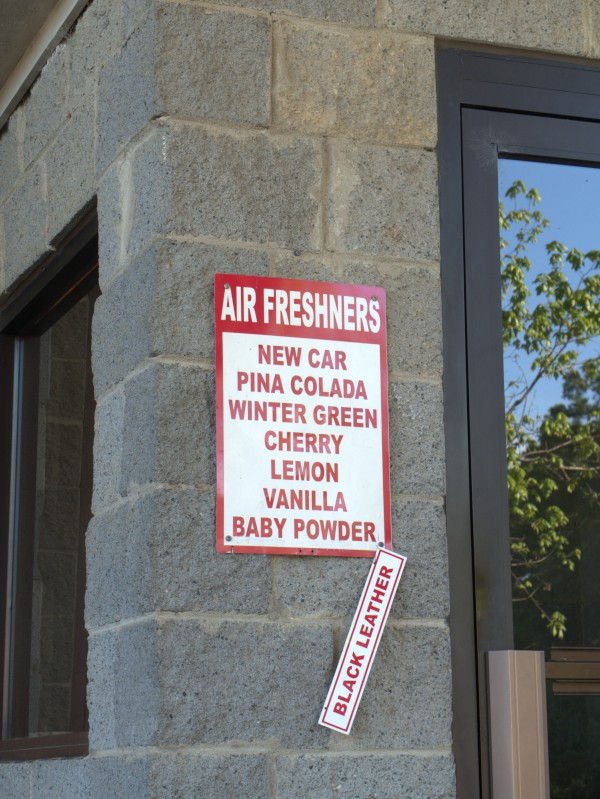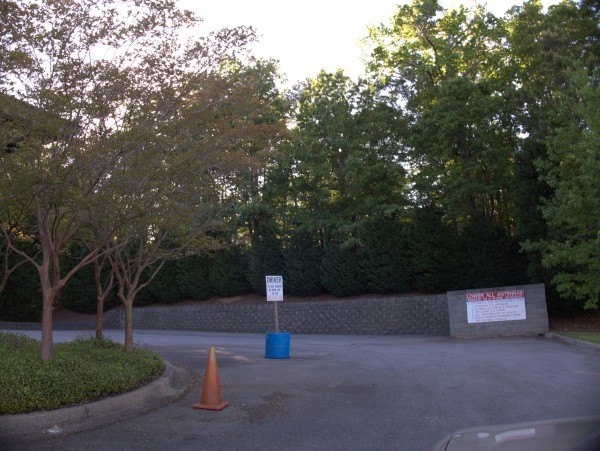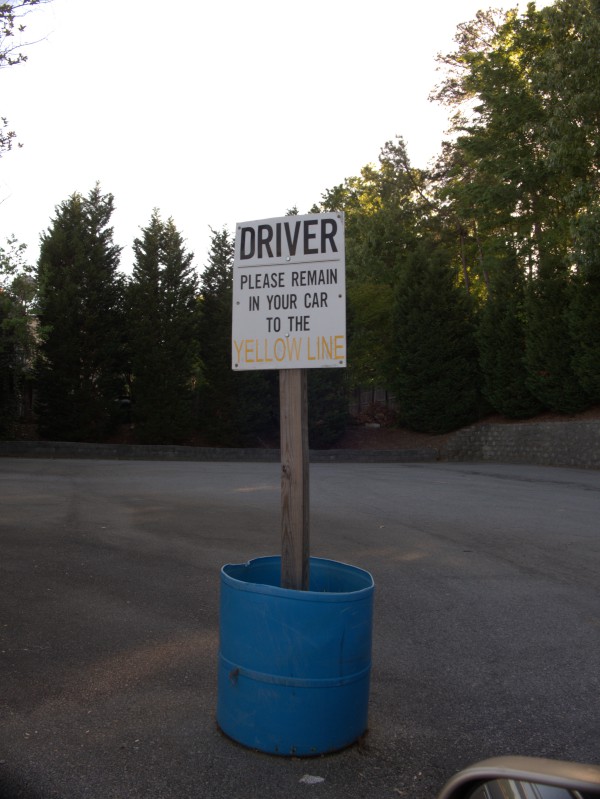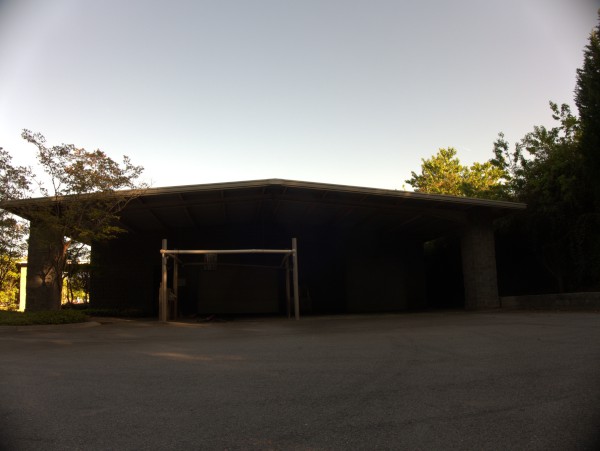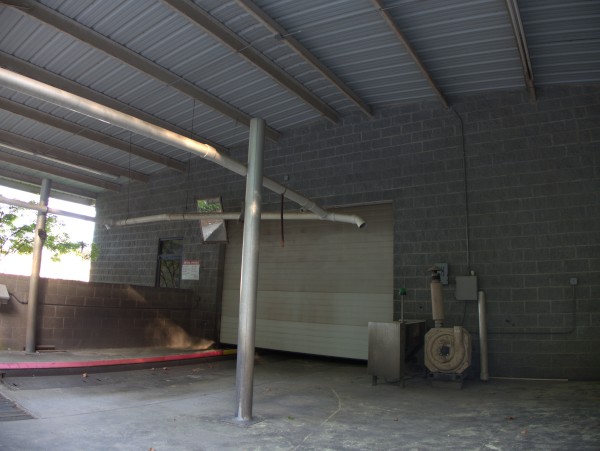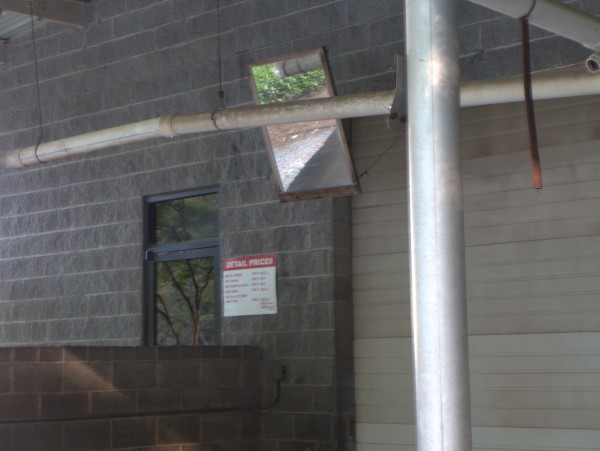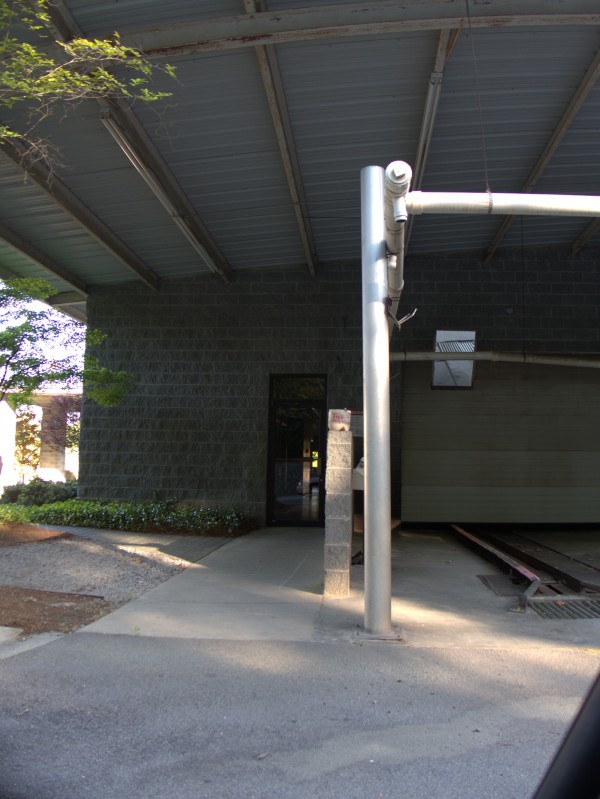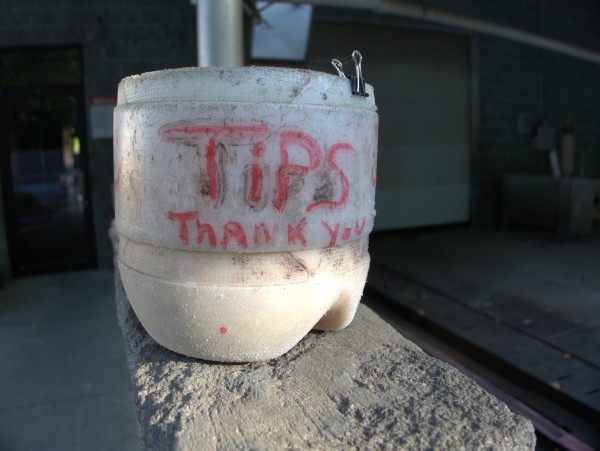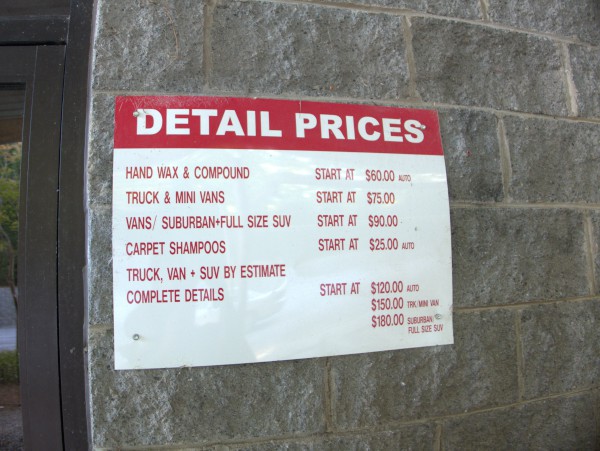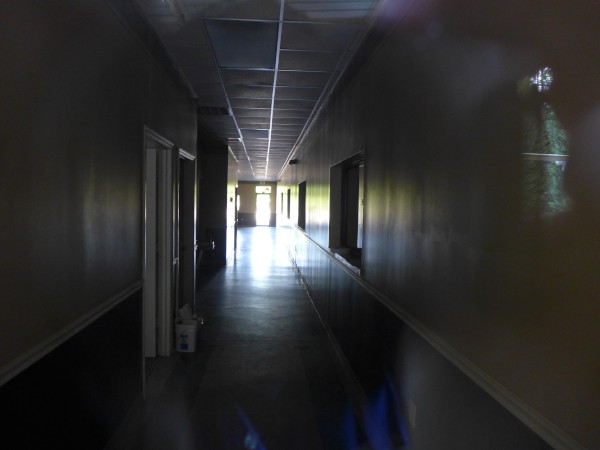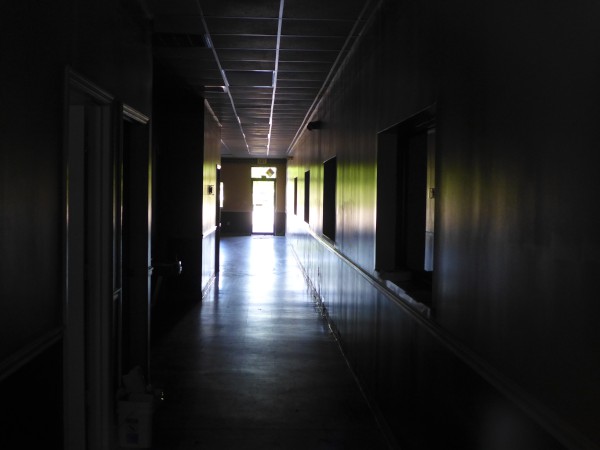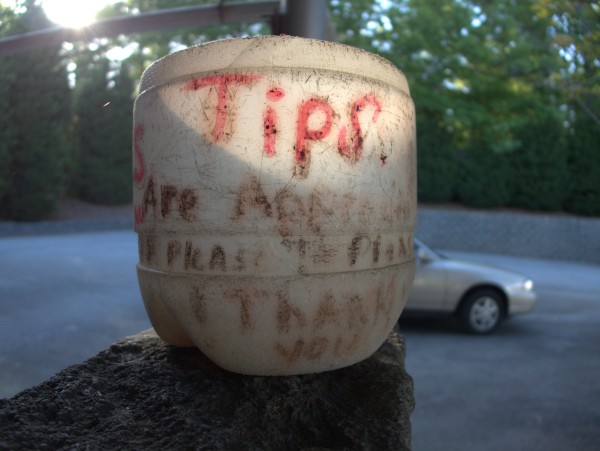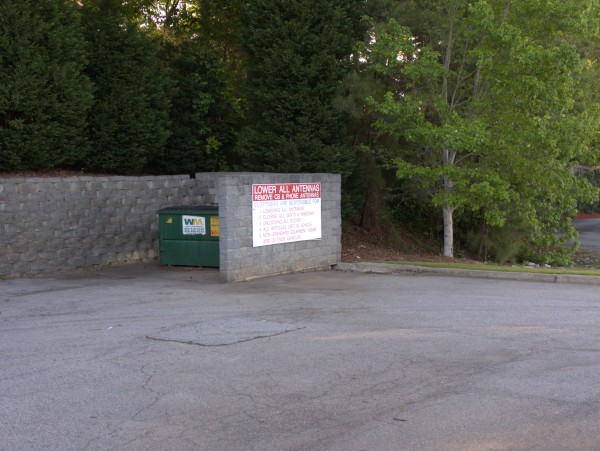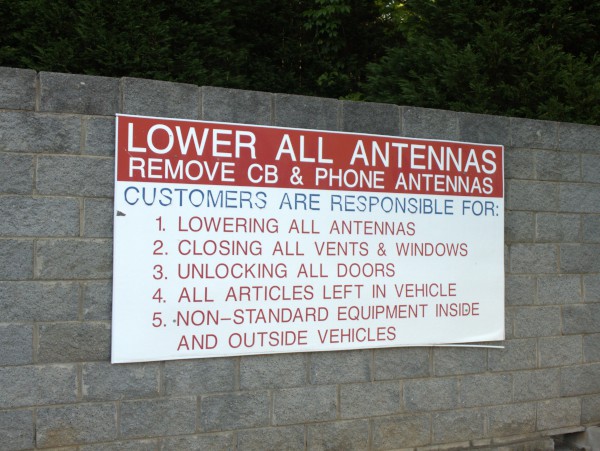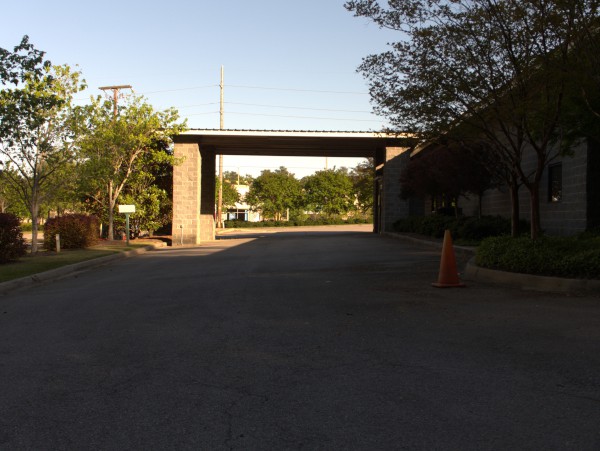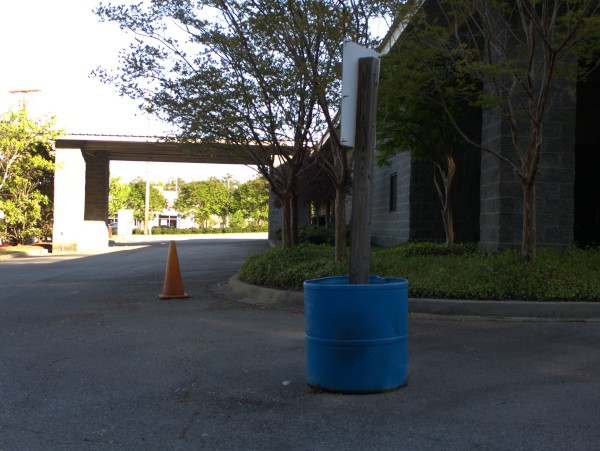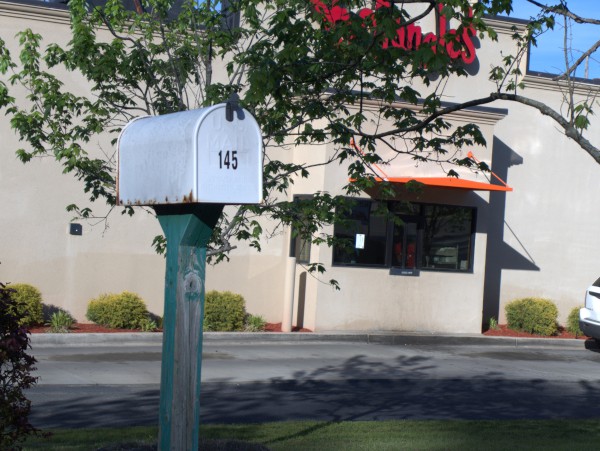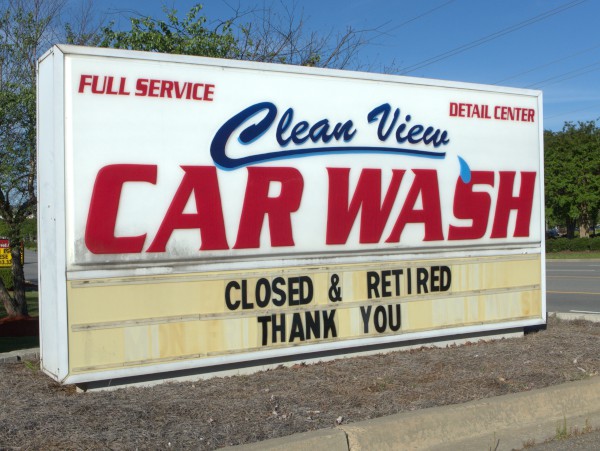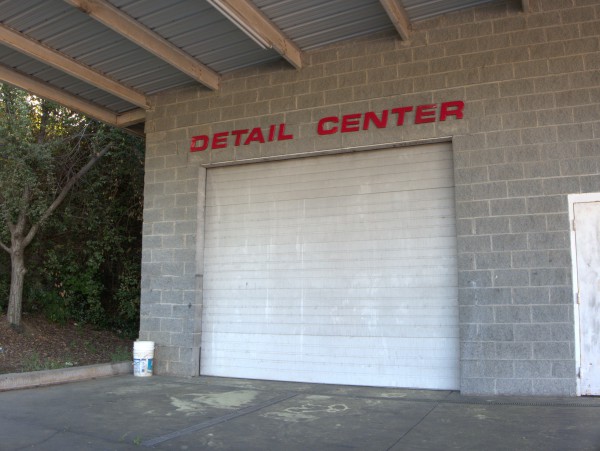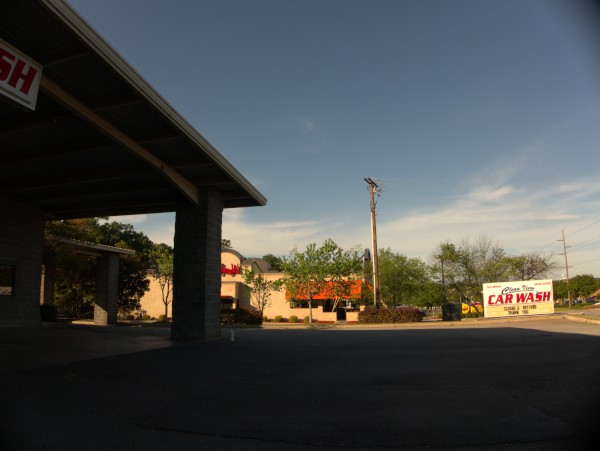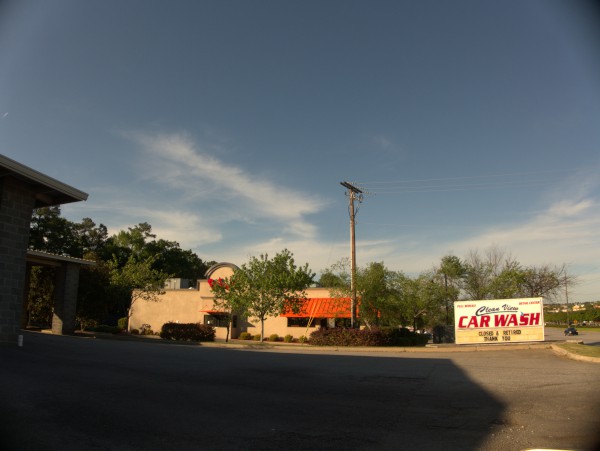 This old school car wash on Harbison actually does have a clear view as it is half way up the hill that descends to Bower Parkway.
I'll admit that I never really noticed it until commenter Homer (and others) mentioned that it was gone. It seems a bit out of place on the current Harbison, where you would expect land to now be too expensive for such uses. Given the owner's retirement message on the sign, I suspect it had been there quite a while.
Personally, I've never seen the attraction of car wash scents. Whenever I forget to say no scent, I end up with watering eyes until I can clear it out again...
(Hat tip to commenter Homer)
UPDATE 14 September 2015 -- As noted by commenter Homer, this place has now been mostly razed: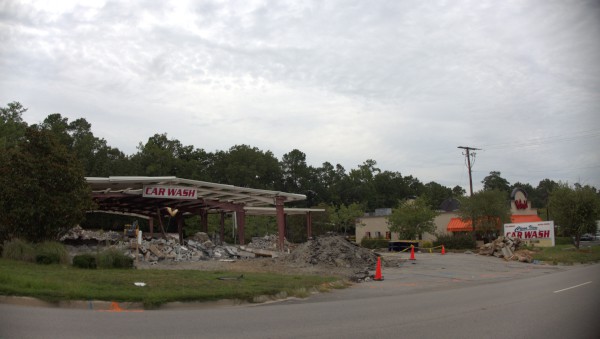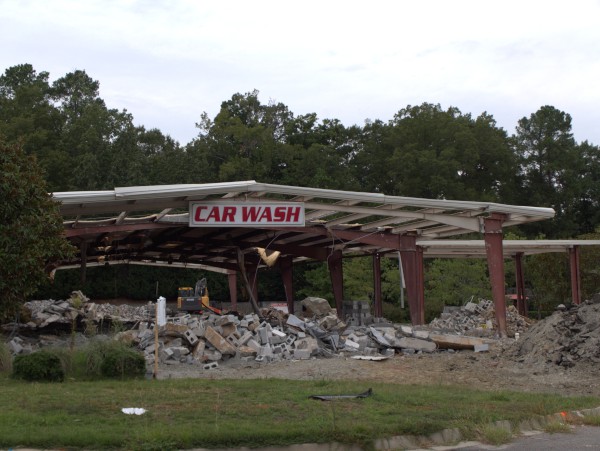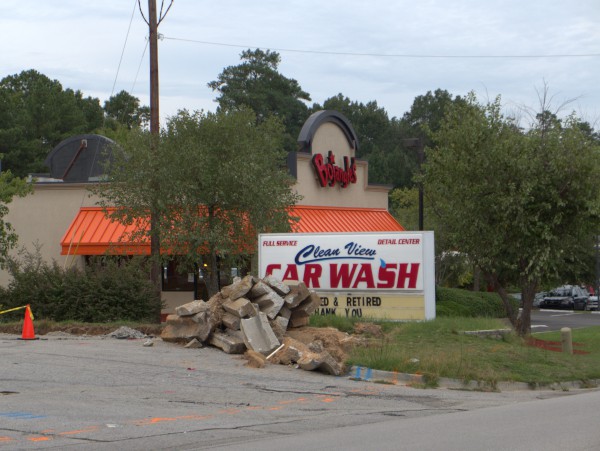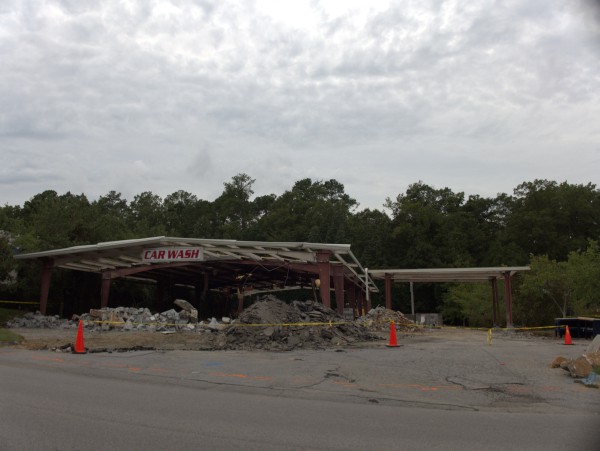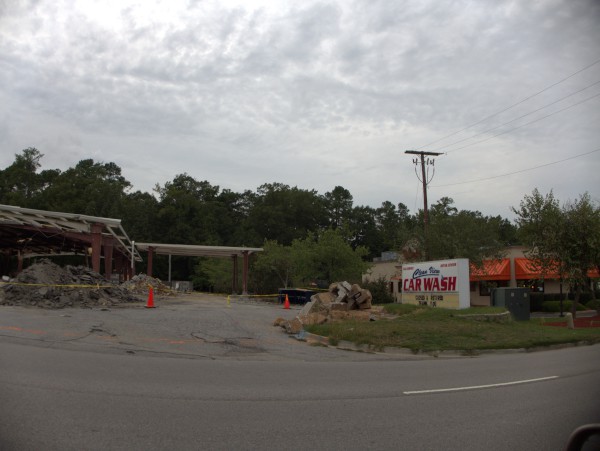 UPDATE 14 March 2016 -- As noted in the comments, now open as Del Taco: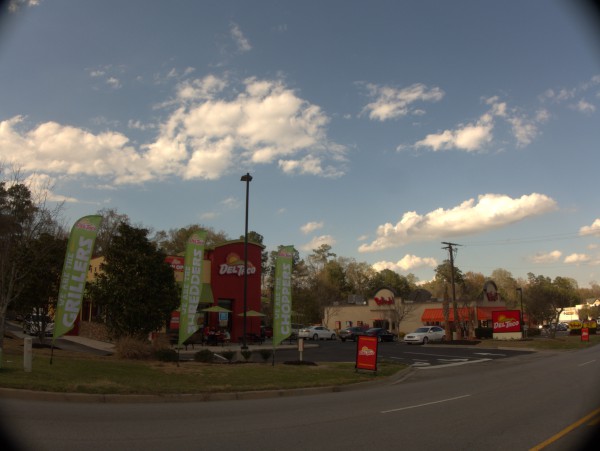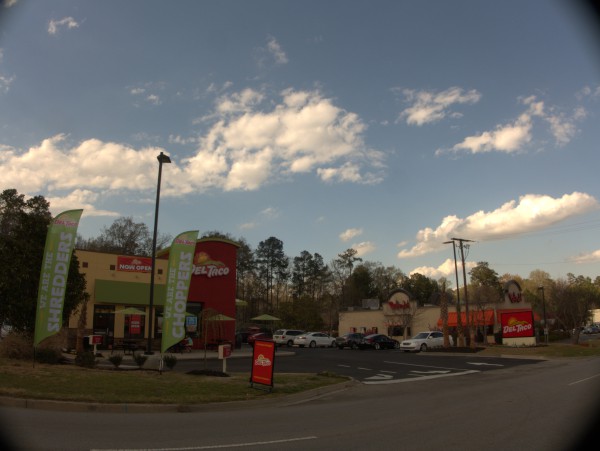 Posted at 12:10 am in Uncategorized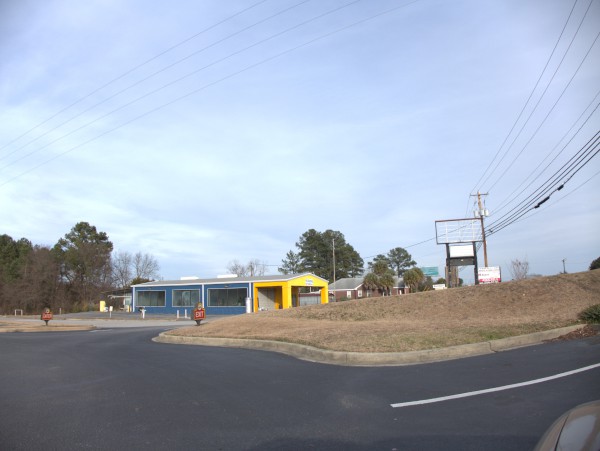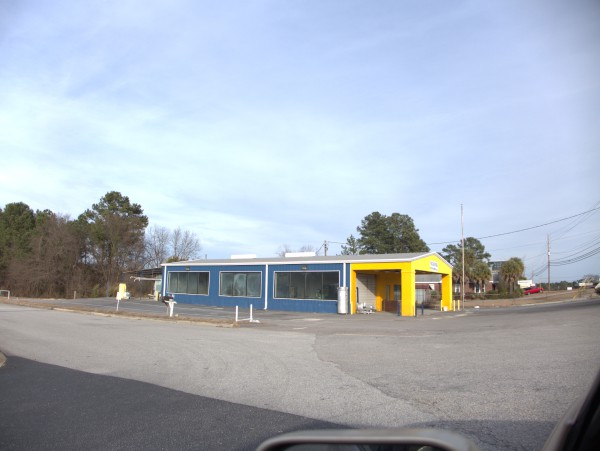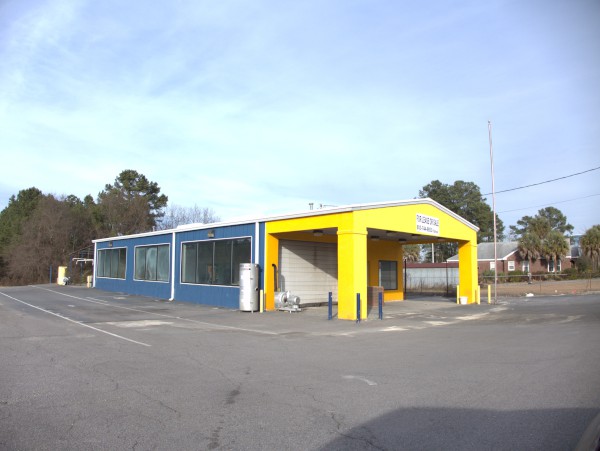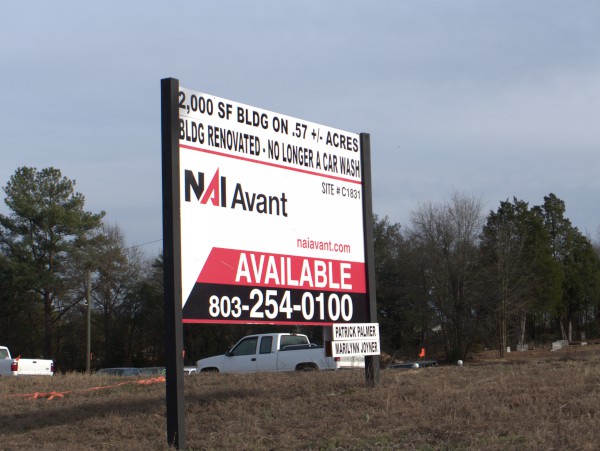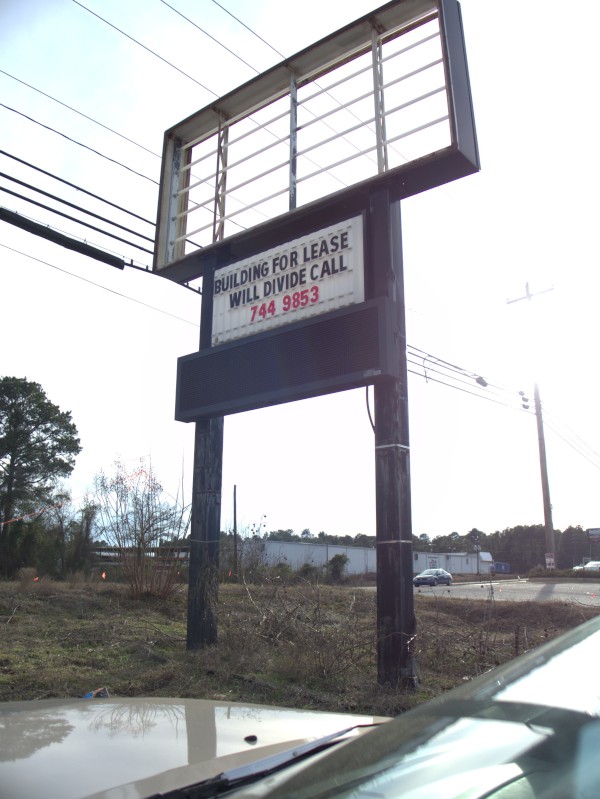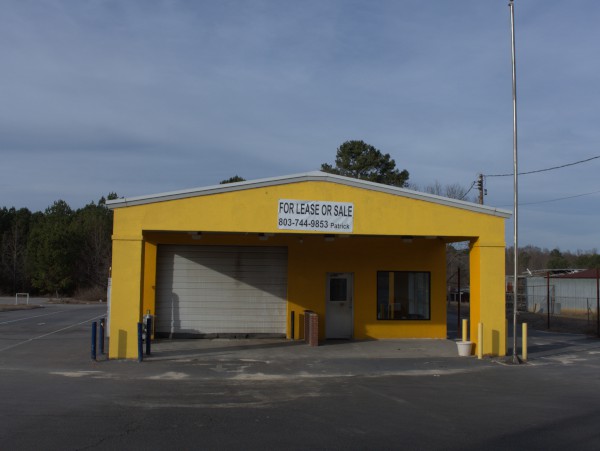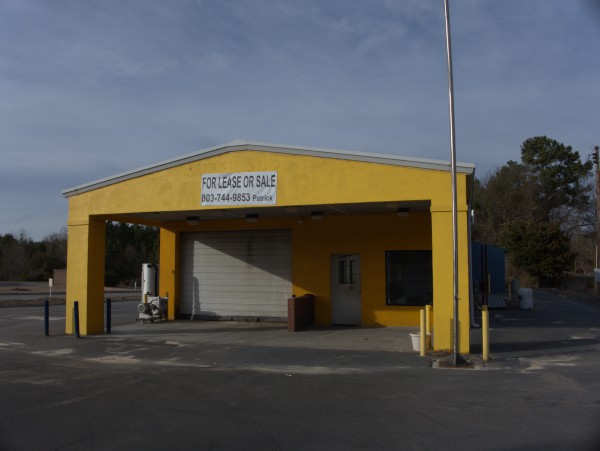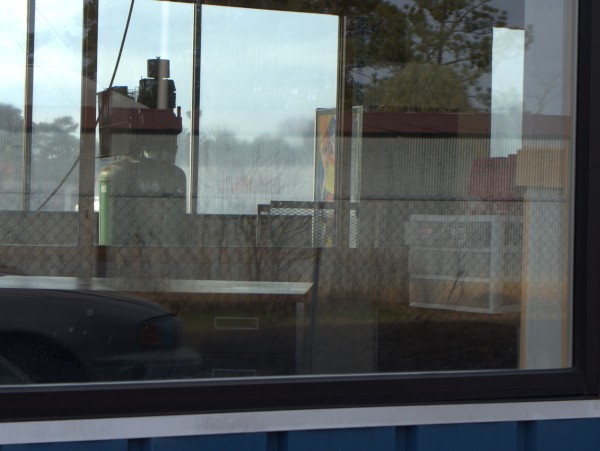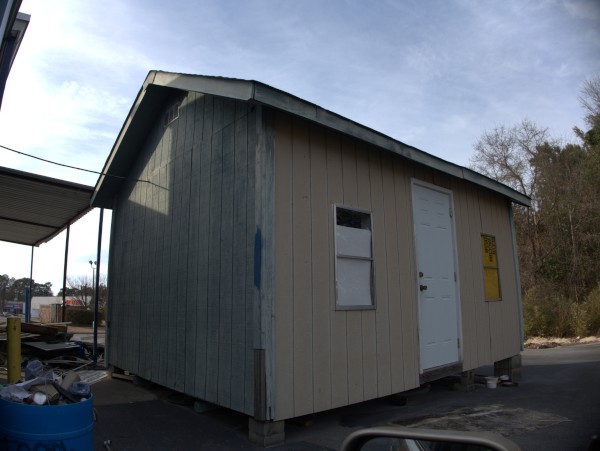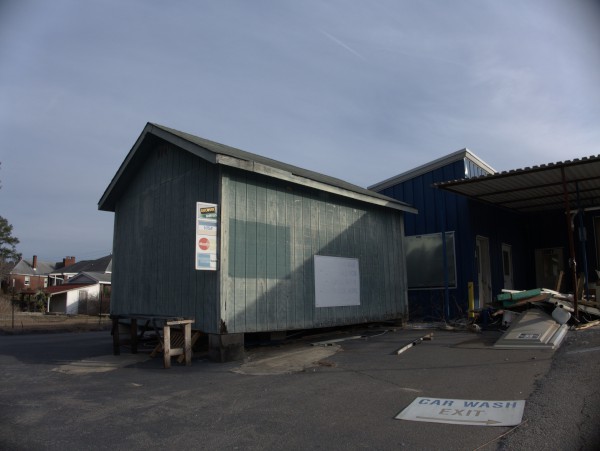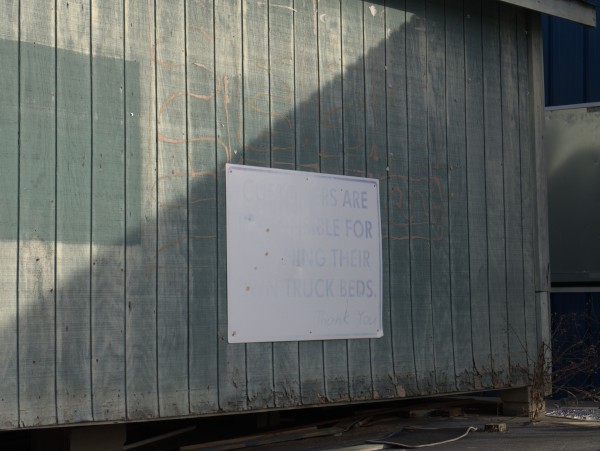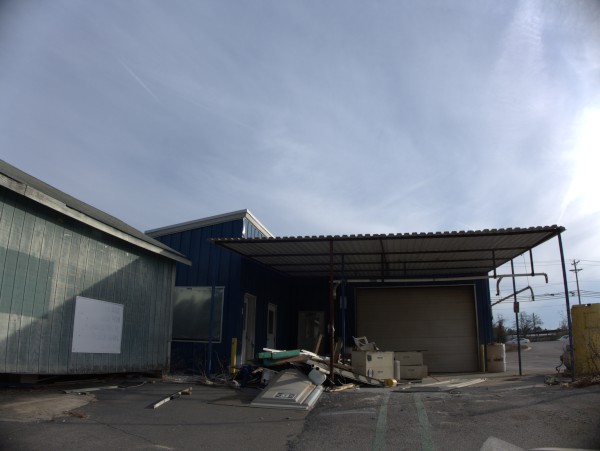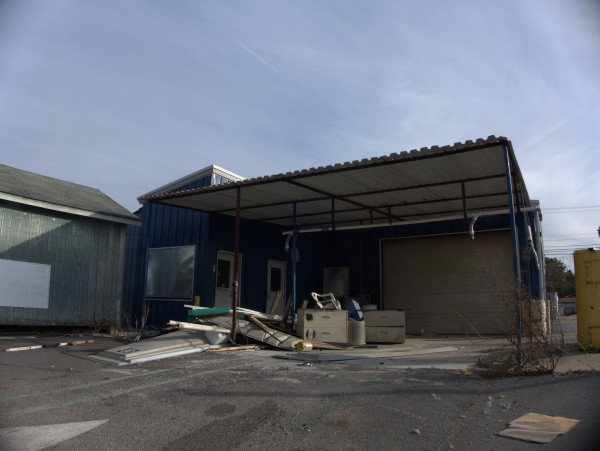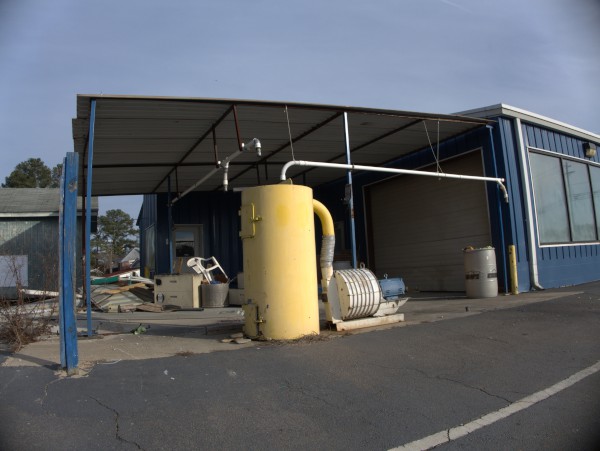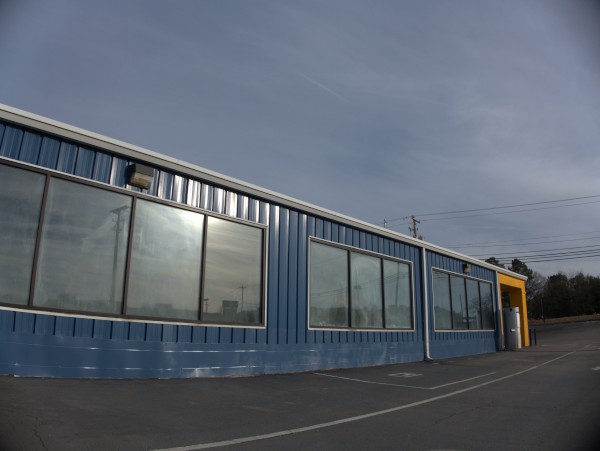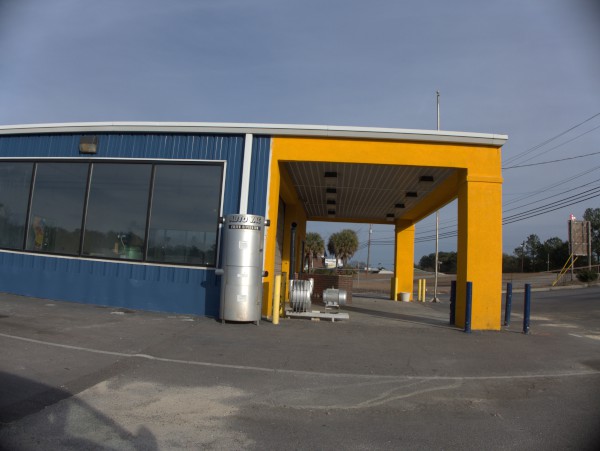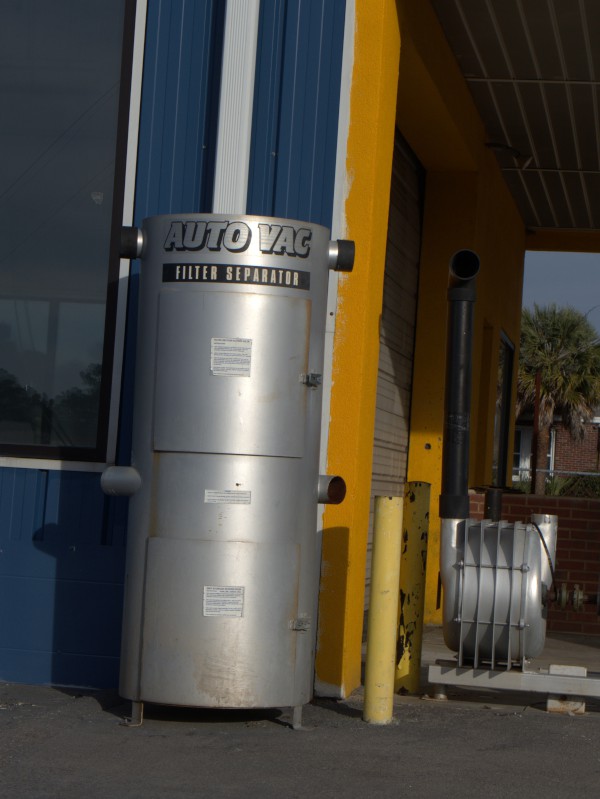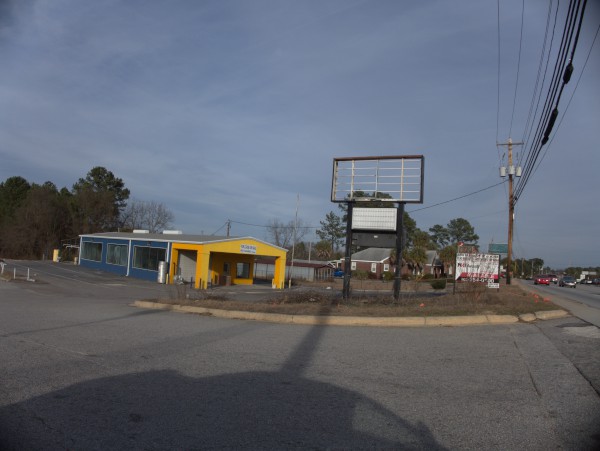 This "No Longer A Car Wash" is on US-1 next to the Woodberry Plaza Wendy's.
Google StreetView shows it still in operation in 2011, but by sometime in 2012, the suds had blown away..
Posted at 3:24 am in Uncategorized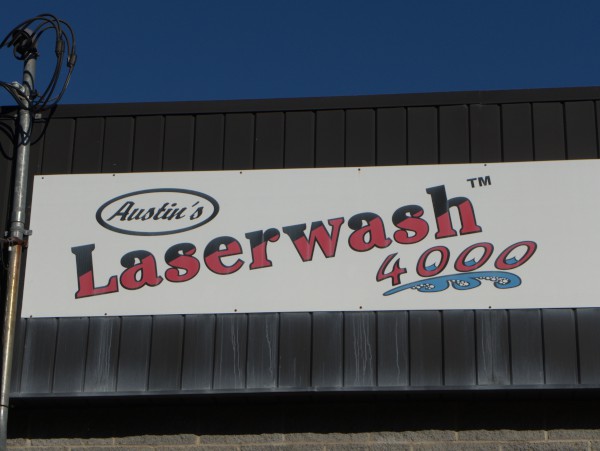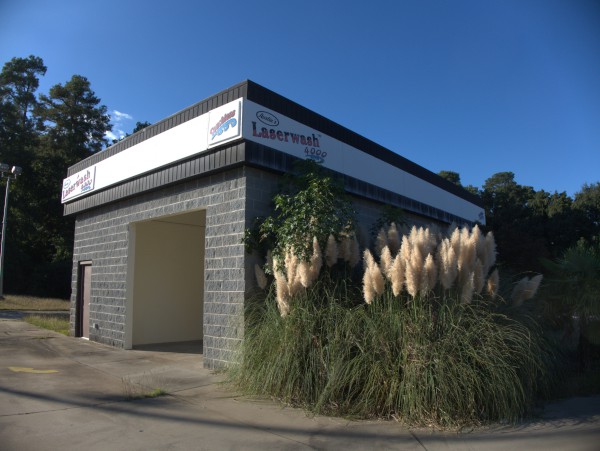 I'll admit I'm a sucker for anything mechanical, so I could toss out more of thes pictures, but I'm not going to.
This little automated carwash is on Broad River Road at Riverhill Circle, just across that street from China Hut Ace and just below the 'T' where Greystone Boulevard hits Broad River. I like the way that it seems a little bossy with its "Stop/Back Up/Drive Forward" warnings and the way it keeps up with the situation through observational pronouncements like: "Car Is Soaking".
Posted at 2:01 am in Uncategorized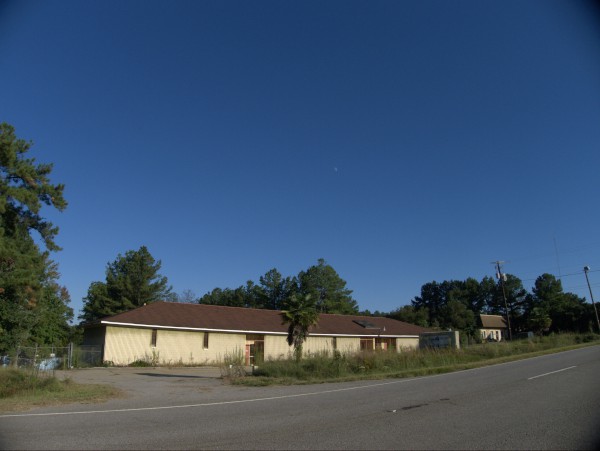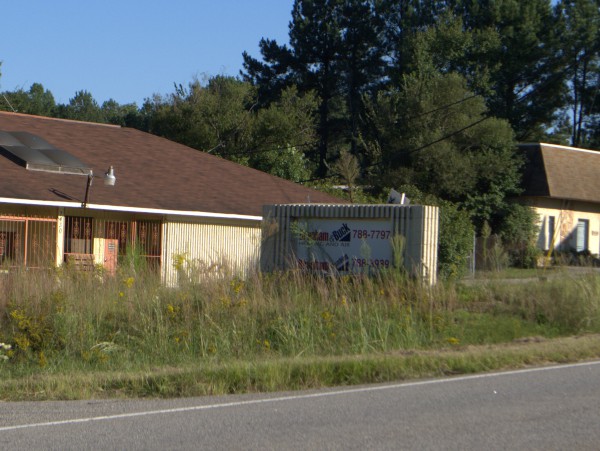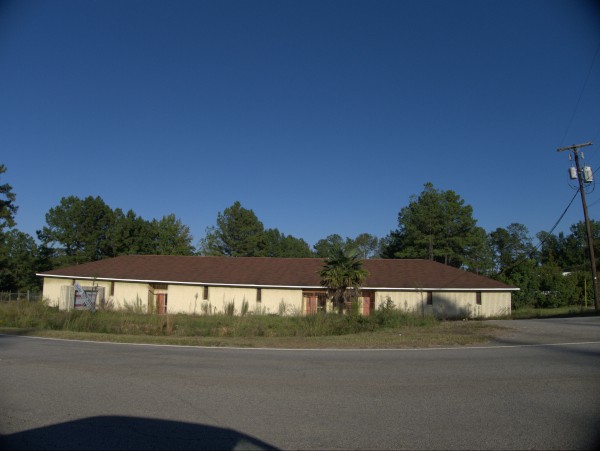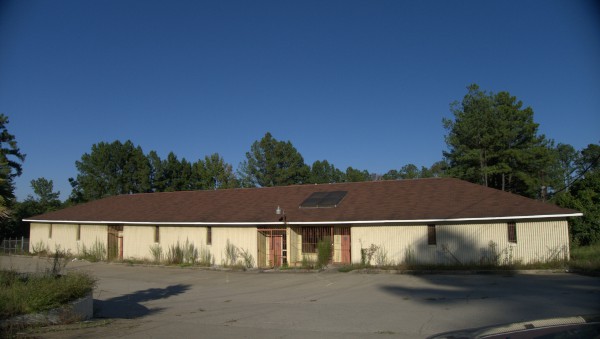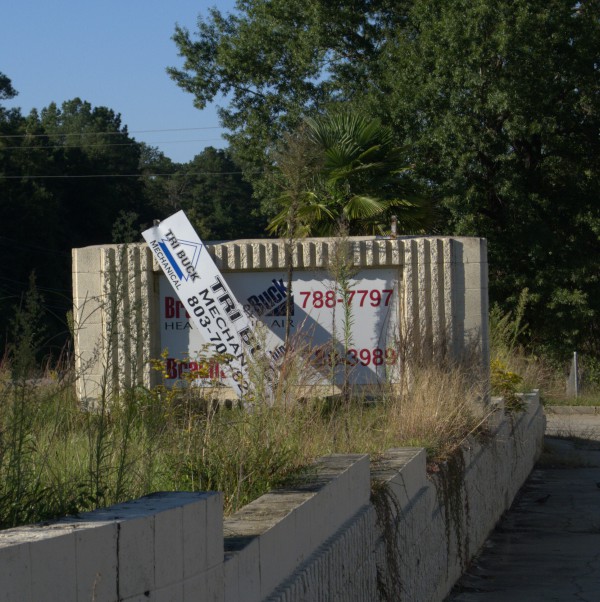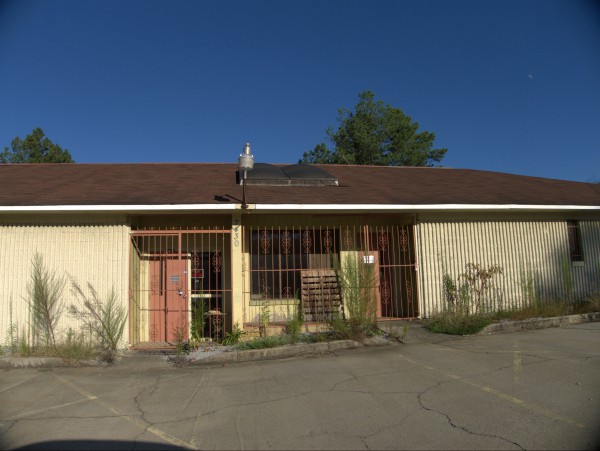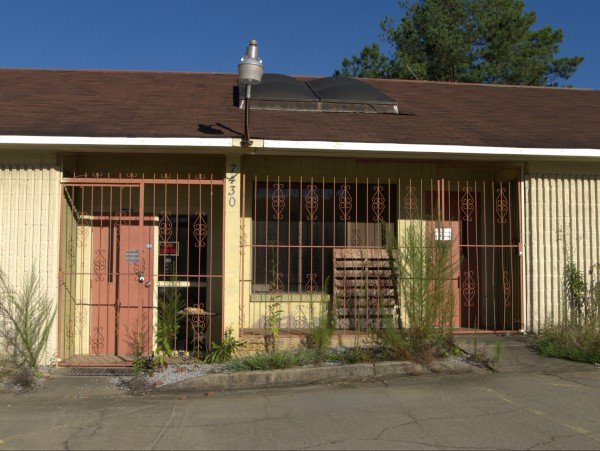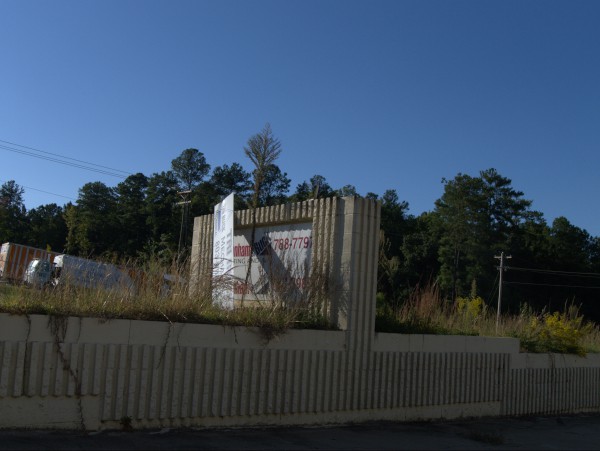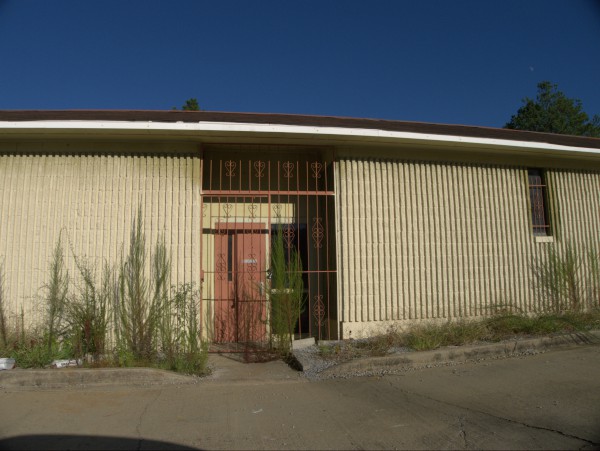 Here's a rather overgrown building on Fairfield Road to the north of I-20 that apparently has been a number of things over the years, but most recently housed three related service businesses.
Posted at 12:36 am in Uncategorized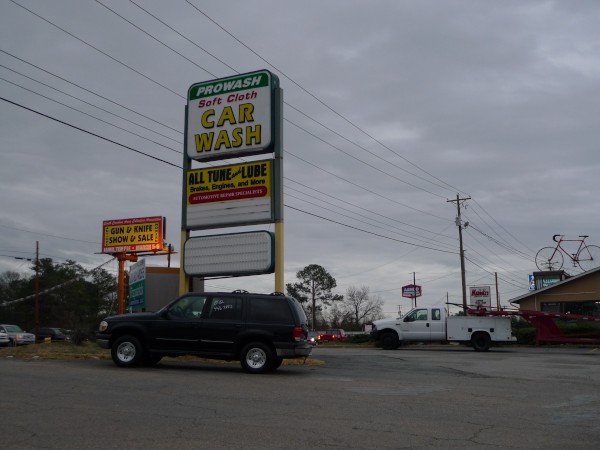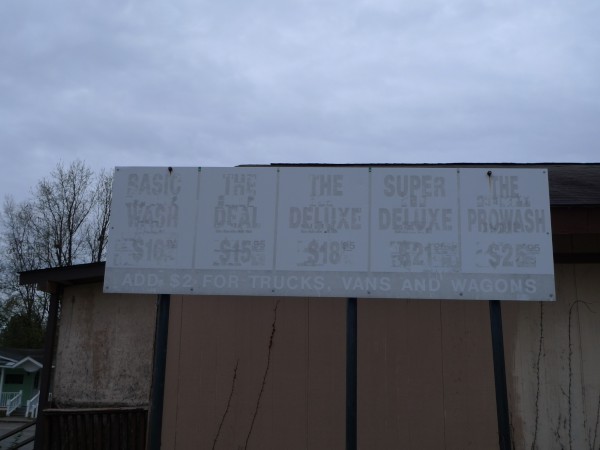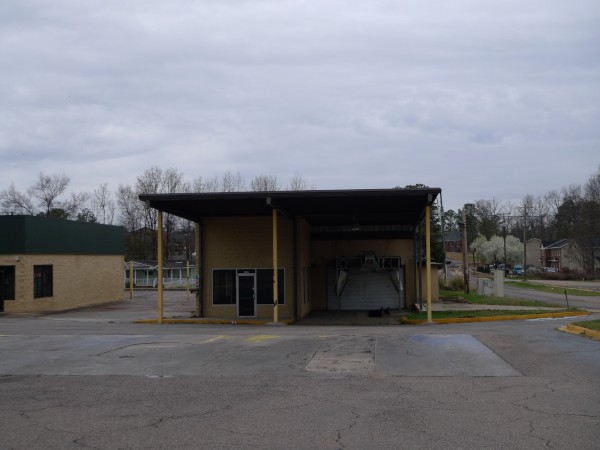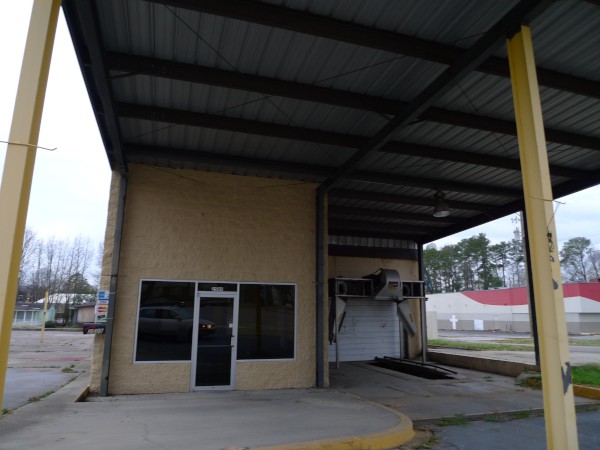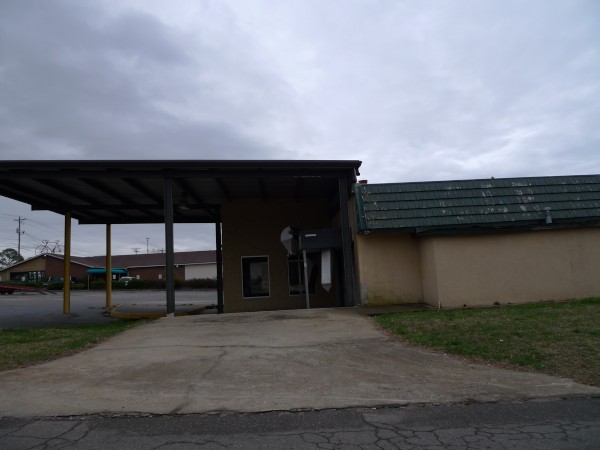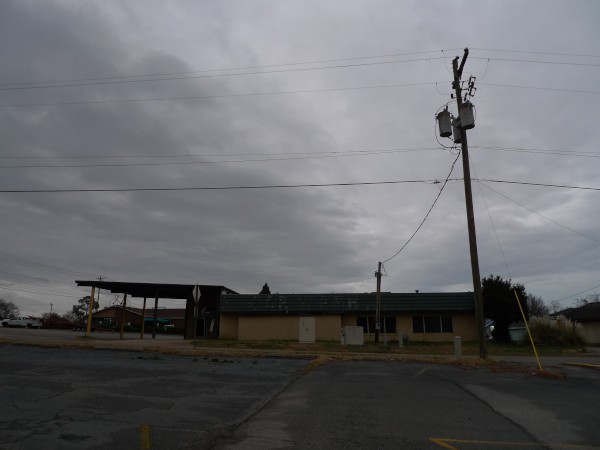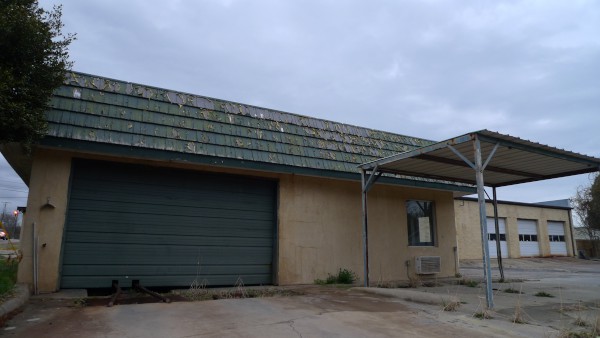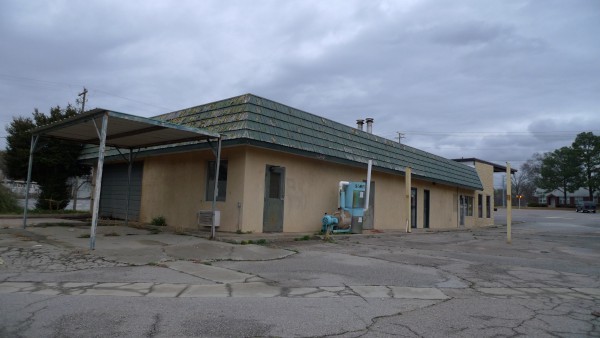 I don't see this carwash at the corner of Broad River Road and Young Drive in the February 2008 phonebook, so I presume it must have closed before that (and the pricing sign looks pretty faded). This particular stretch of Broad River Road has taken a lot of hits in recent years, and this property sits directly across from the former (and still vacant) AMF Bowling Center and more or less across the street from a former Circle K.