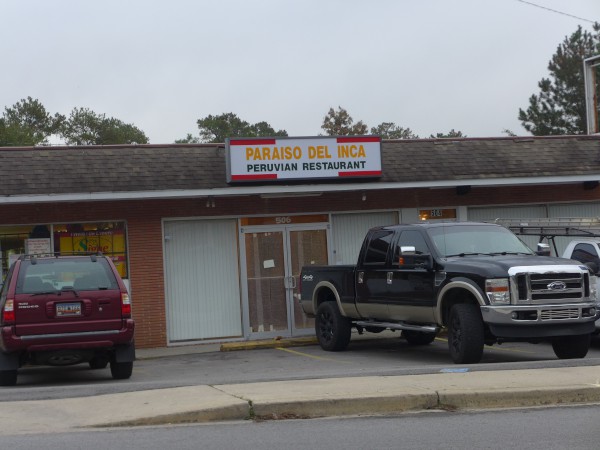 Commenter AW noted that the Sammi's on Beltline is now closed and a Peruvian restaurant is in its place -- although looking closely at this shot I snapped from the road, I'm wondering if that might be gone as well.
As far as I am aware, this (if open) is the only Peruvian place in town. It's supposed to be one of the world's great cuisines, but it's not one I know anything at all about.
As for Sammi's, I have to admit the only time I've been in one (not this one) I was so non-plussed at the interior that I just ordered a drink and left rather than eating there.
(Hat tip to commenter AW)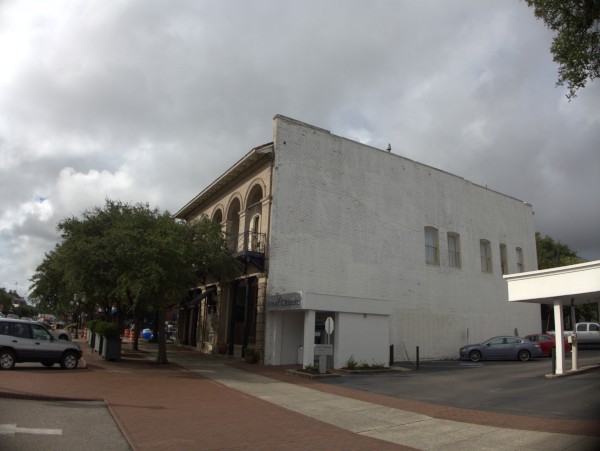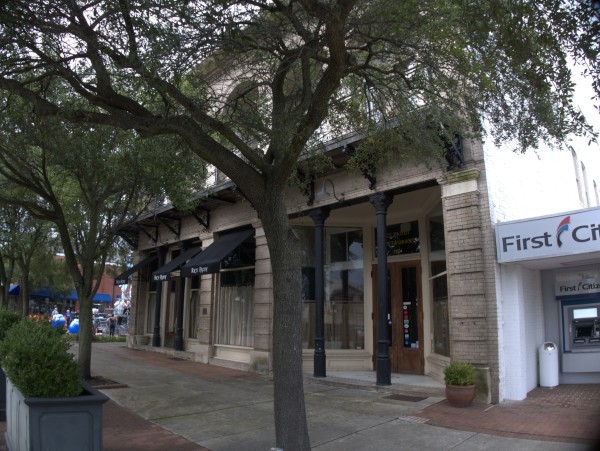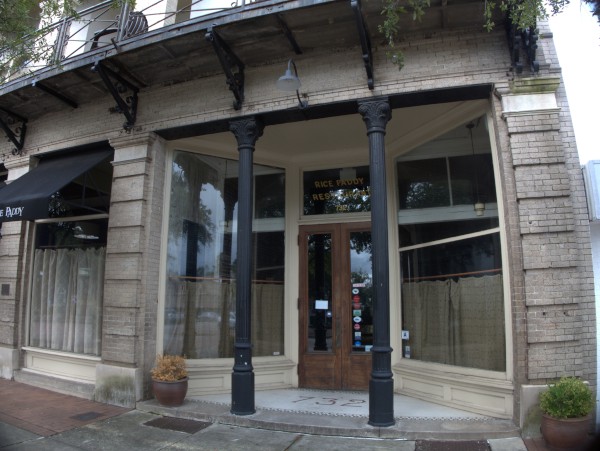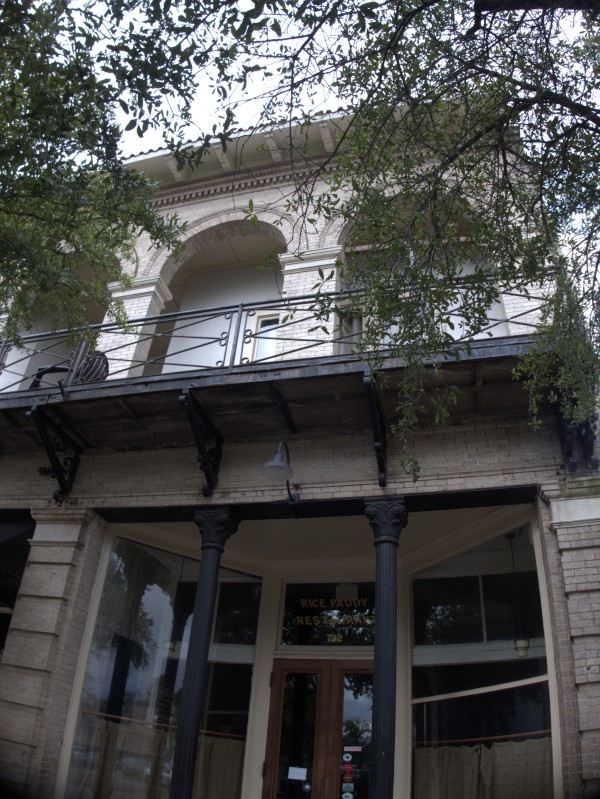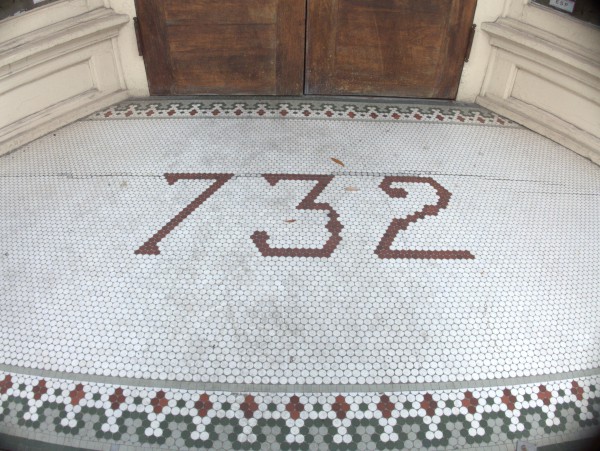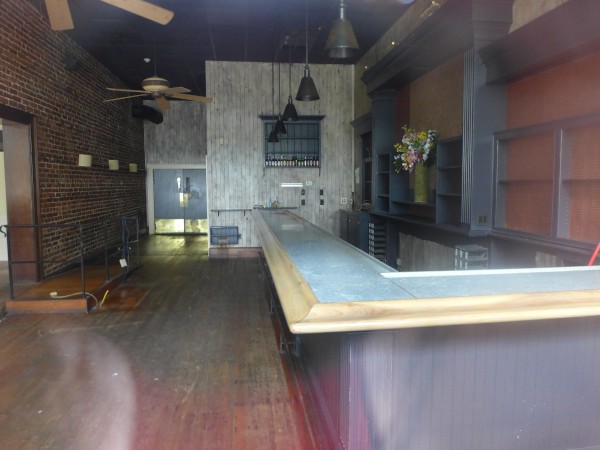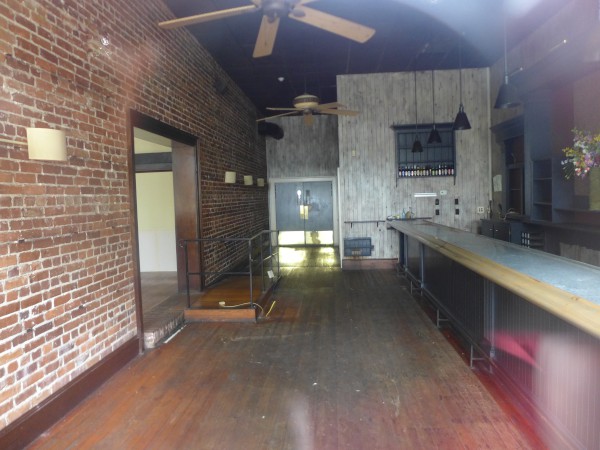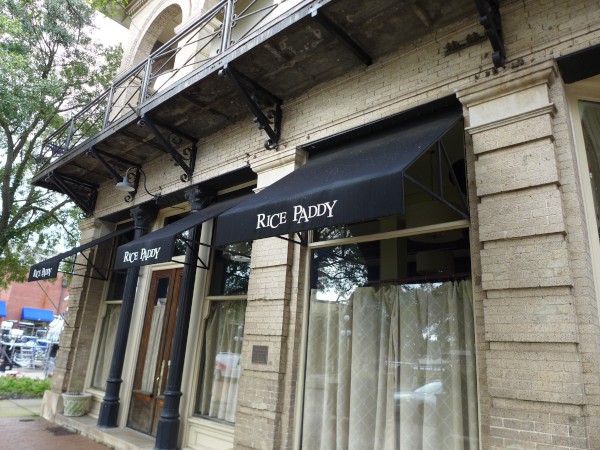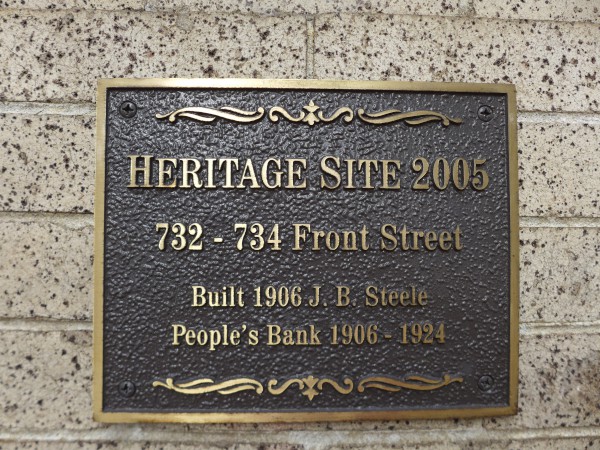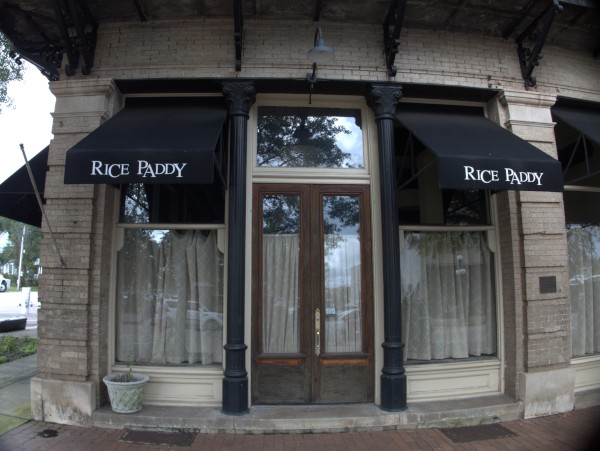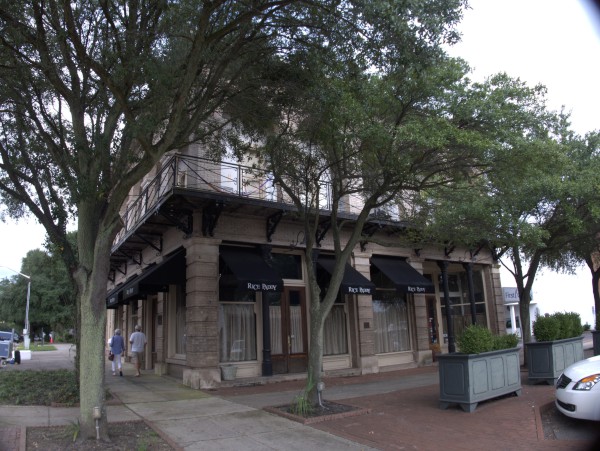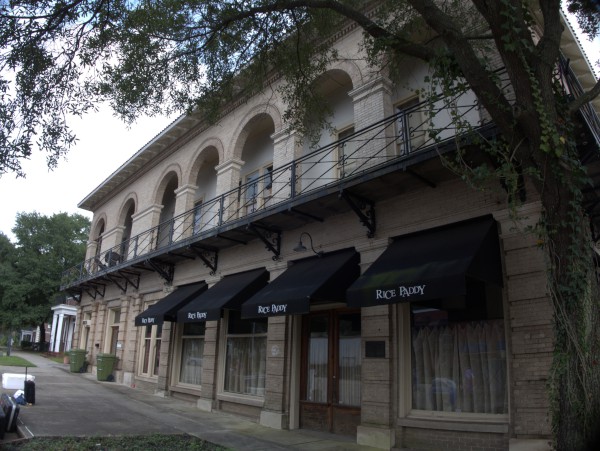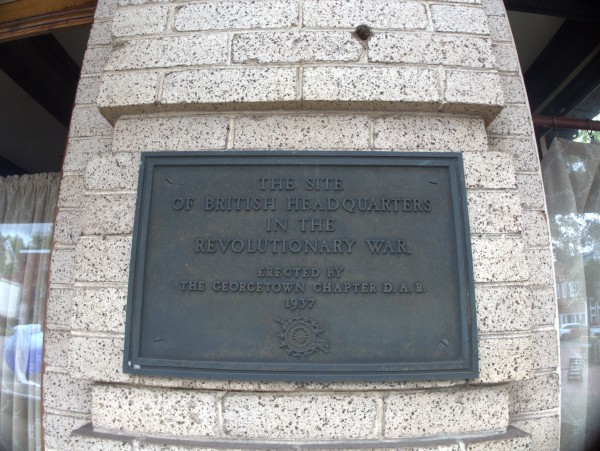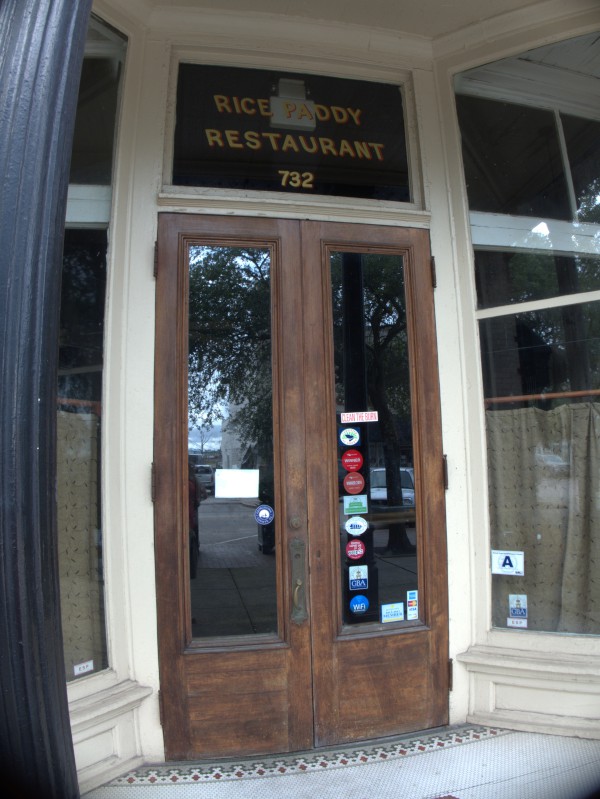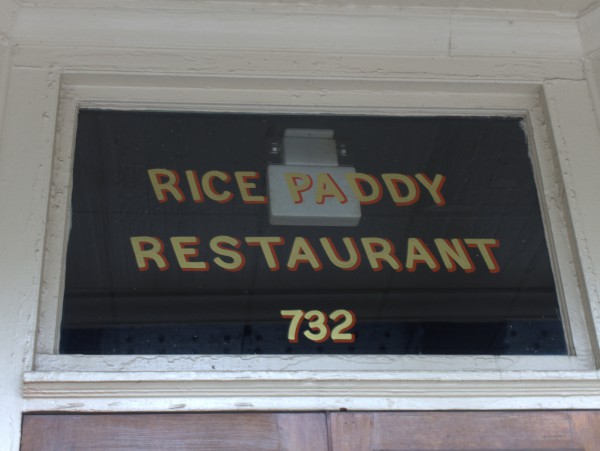 I was in downtown Georgetown a few weeks ago, having taken a refrigerator part to the very far edge of town and looking to eat al-fresco on Front Street. I had a nice Italian lunch on the sidewalk and then decided to walk around for a few minutes.
I was very surprised to see the Rice Paddy Restaurant closed. This old building, almost across the street from the burned out area of the Georgetown Harborwalk, has been a local fixture for as long as I can remember. In the event, I can only recall eating there once, probably back in the late 1980s. The memory is hazy, but I think it was quite good, but rather fancier than my usual spots.
For now, the web site is still up, and still shows a 2014 award. This Yelp page suggests that it must have closed in or before May 2015.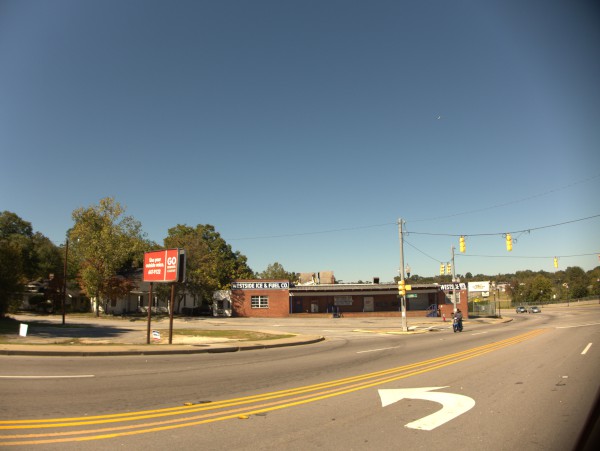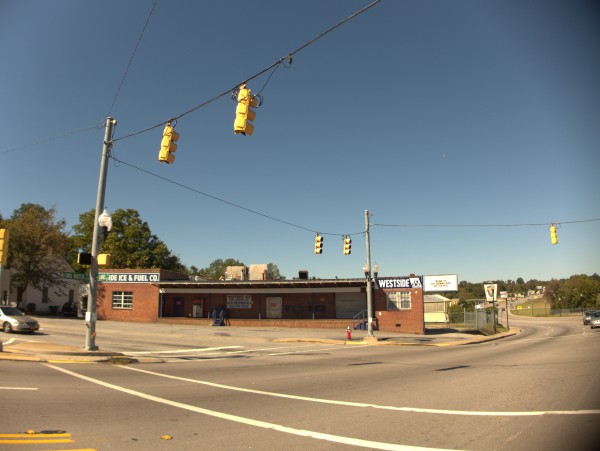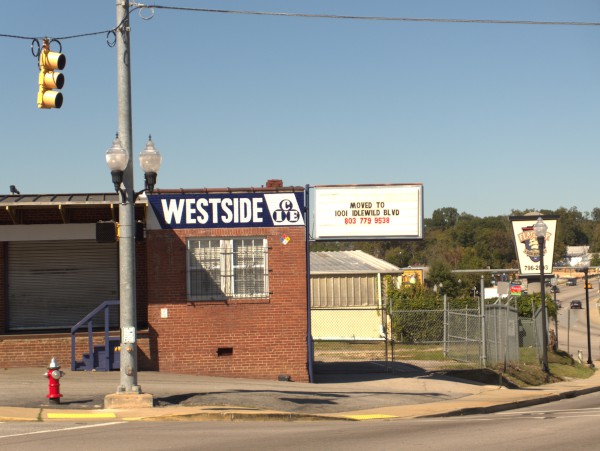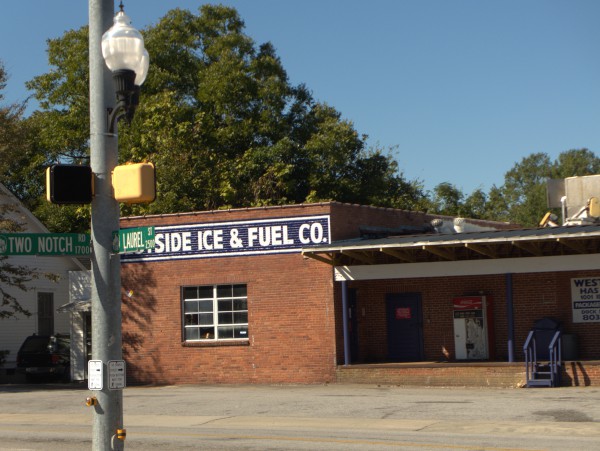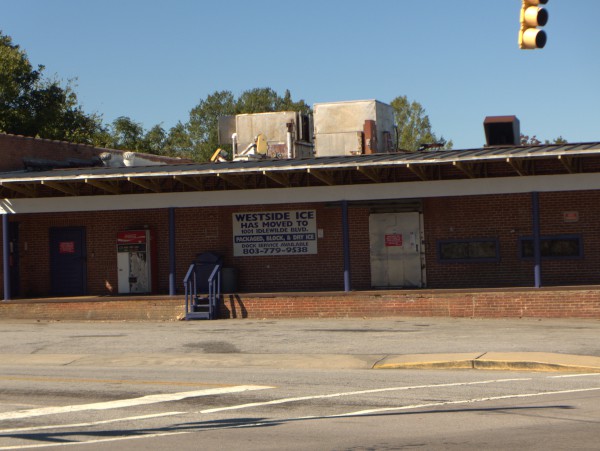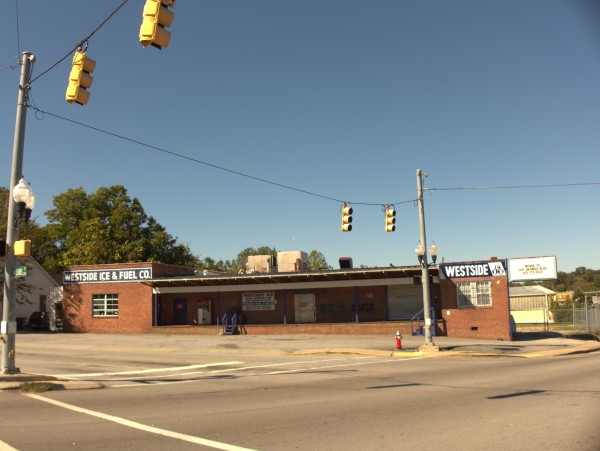 Two Notch stalwart Westside Ice has now moved to 1001 Idlewild Boulevard off of Bluff Road.
This building has that classic "ice house" look, with the long open deck. Their web site says the business dates from the 1930s -- I wouldn't be surprised if horse drawn ice wagons once pulled up here..
(Hat tip to commenter Frank Mancuso)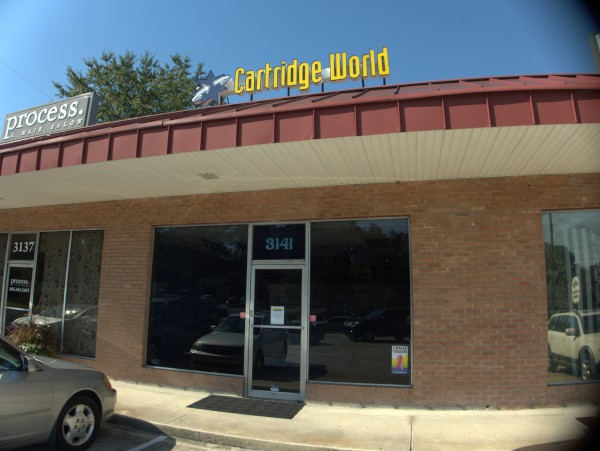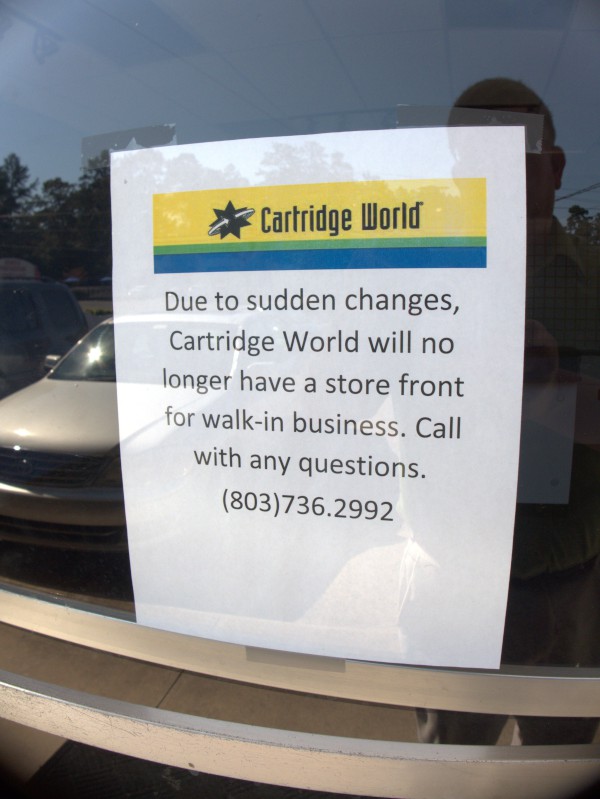 Printer cartridge re-furbisher Cartridge World on Forest Drive have closed their storefront operations. I used them for a LaserJet cartridge a while back, and it is still working fine in my printer.
(Hat tip to my sister)
Posted at 10:36 am in Uncategorized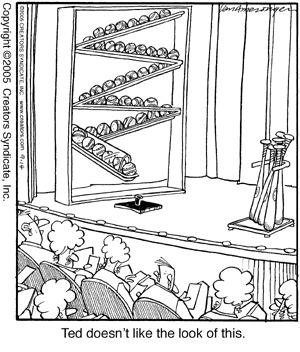 Big database crash..
Bear with me while I bring older posts back manually. It will take a while, and I'll probably have to lump all the comments together on each post.
Posted at 1:53 am in Uncategorized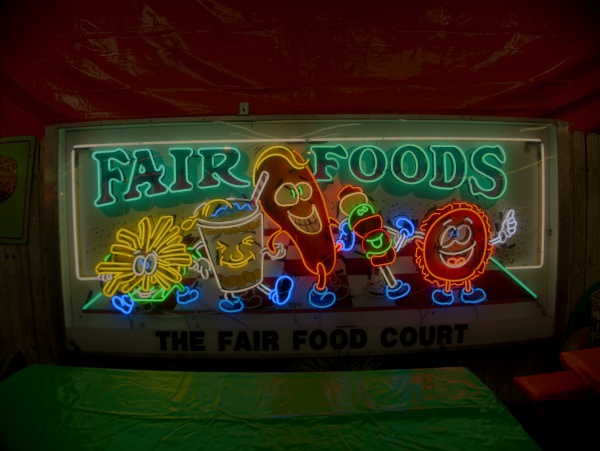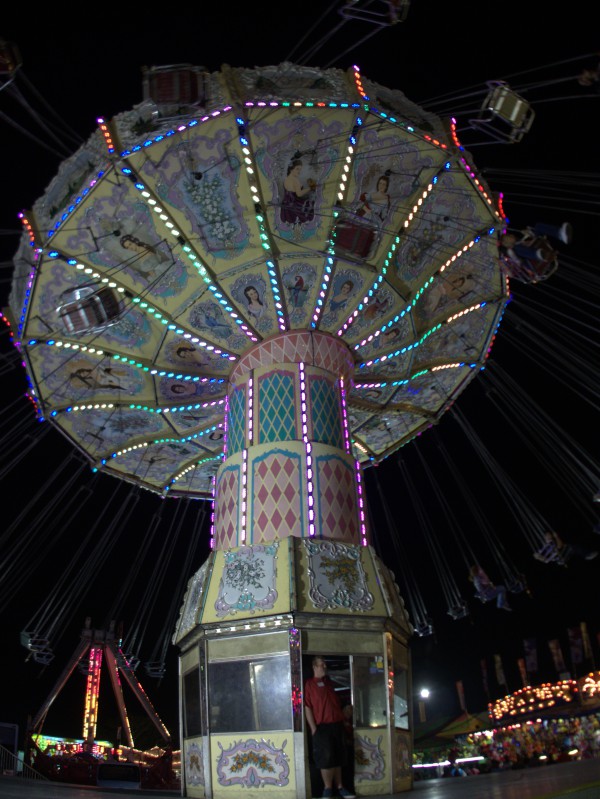 Well, I had written a few paragraphs about the State Fair, mainly lamenting the demise of the Steel Building, had got it posted and even had a comment on the post when my whole database went *Kaflooey*!. Enjoy these pictures of the State Fair while I try to get back to a somewhat normal state..
UPDATE 28 October 2015
OK, I'm not going to be able to find the original text in google cache, so the post went something like this:
It turns out 2014 was the end of an era, though I didn't know it at the time. This year, the Steel Building which has been a central focus for the Fair for all of my life was gone. In its place is an open plaza called Hampton Plaza, this year the site of an animatronic exhibit called Enter The Dinosaurs. The function of the Steel Building has been largely picked up by a new building at the South wall called the Goodman Building. It houses many, though not all, of the exhibits and vendors typically in the Steel building, but seems designed to be slightly more upscale. The Cantey Building has been extensively reconfigured for the Art exhibit, and is now much better lit (and the upstairs arcade is unused). The flowers have moved across the corridor from the Ellison Building to the Cantey Building and most of the agricultural exhibits have made the opposite move.
Anyway, if you've followed my Fair posts, you know the kind of thing I like, and these pictures are more of it.
I'll also note that the Televac 86000 handwriting computer is still gone..
Posted at 12:28 pm in Uncategorized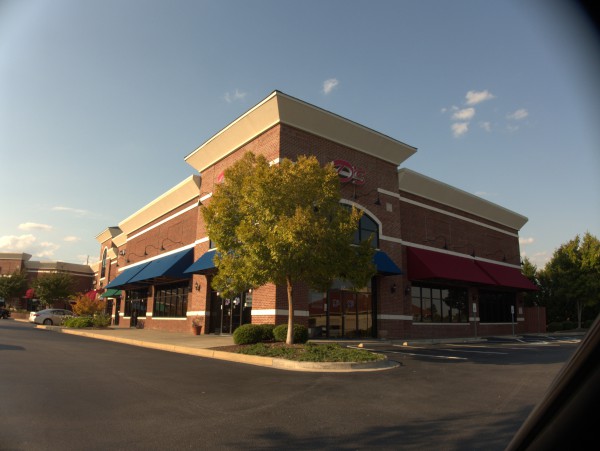 D's Northeast onSparkleberry is closed again.
This is worth noting, but since I already have a page for it, I'm going to turn off comments here, update the old post and redirect the discussion to there.
Posted at 2:00 am in Uncategorized

I took a few minutes to walk Crowson Road between Devine and Fort Jackson Boulevard today. I did not attempt to go onto the old Kmart which was rather cordoned off, but work is definitely underway back there. I heard from a waitress at Ruby Tuesday that the pet store unfortunately lost some animals during the flood. Currently none of those stores are open.
Posted at 2:04 am in Uncategorized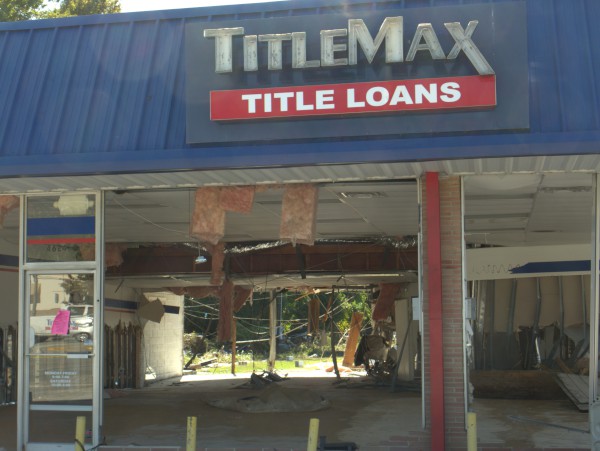 One of the most iconic images from the flood was the inundation of the TitleMax building on Devine Street. Some other pictures were actually just as incredible, but the bold color scheme of this storefront really made it stand out. One such image is here, and one shot from the other direction is here.
I finally got a chance to take a look at the damage last Saturday (17 October 2015), and it is even more severe than I expected in that while I thought the building would be a total loss, I was somewhat surprised to see the lot a total loss as well. I'm not sure it comes across well in these pictures (shot against the sun for the most part unfortunately), but the whole lot on the Liberty side of the building has dropped at least three feet.
The Free Times suggests that the site will not be rebuilt:
"That was built in the floodway; it would never be allowed to be built today," says Erich Miarka, program director of the Gills Creek Watershed Association. "Since that building was completely destroyed, I don't think they'll be allowed to build there again."
As an aside, I'm not sure how you get two street numbers offset by six in the same building, but that's what seems to have been the case.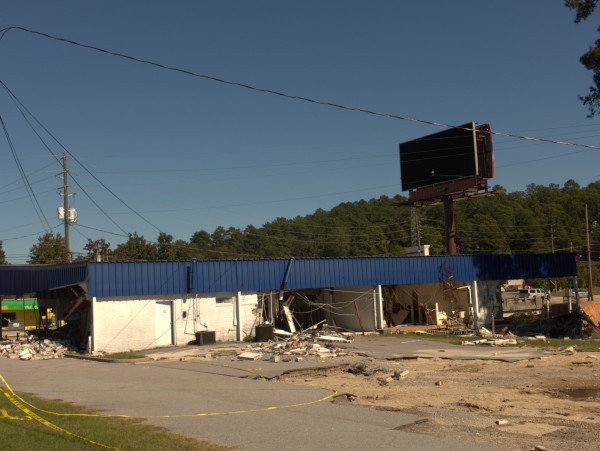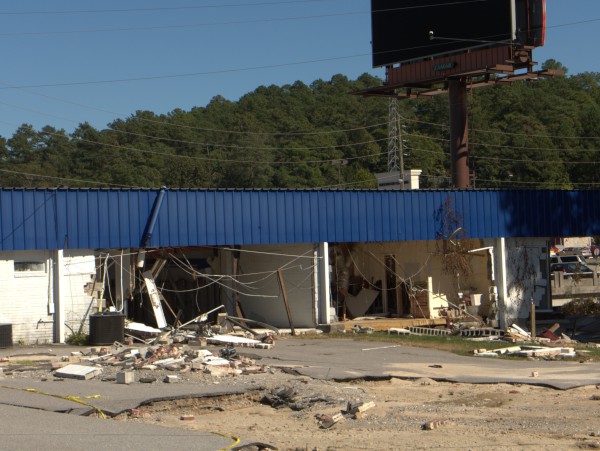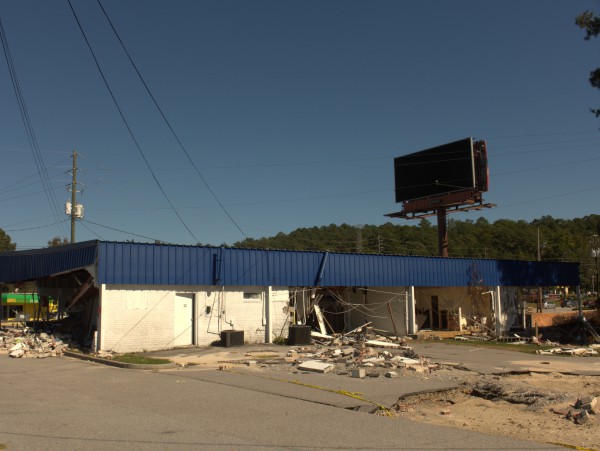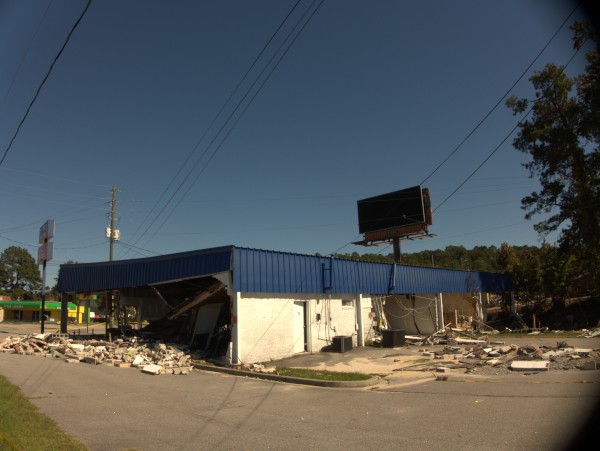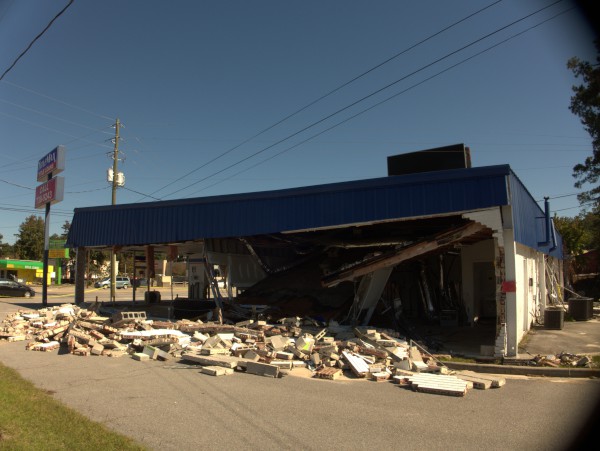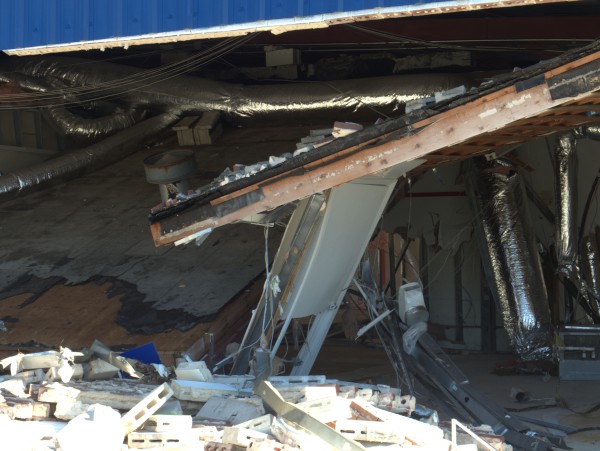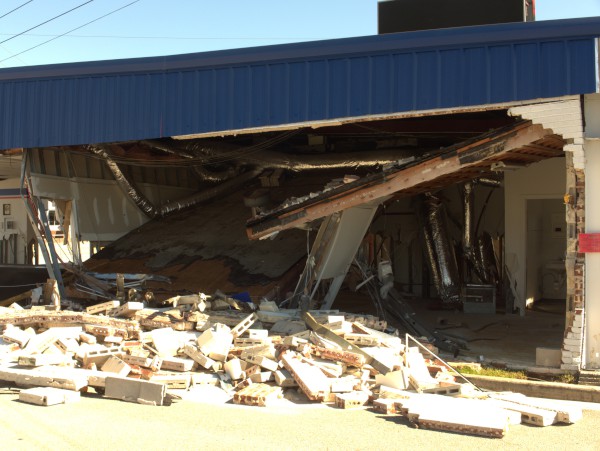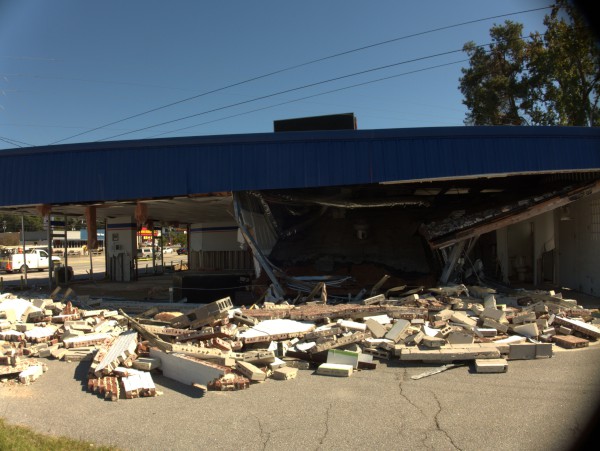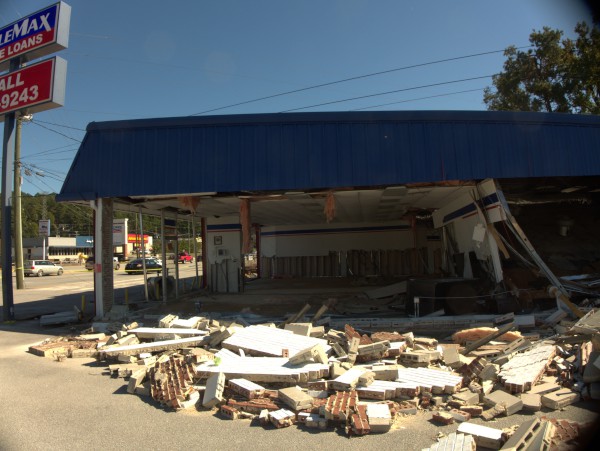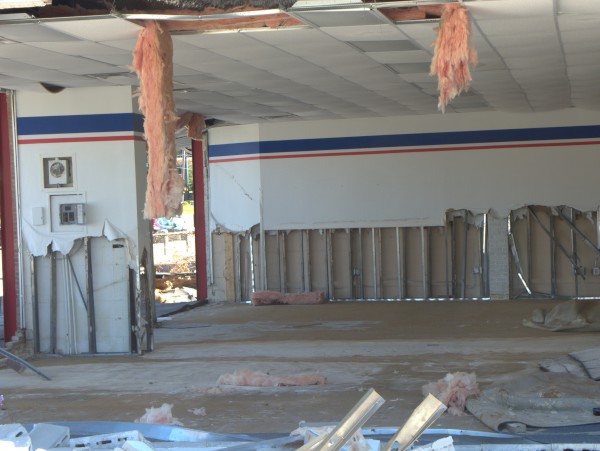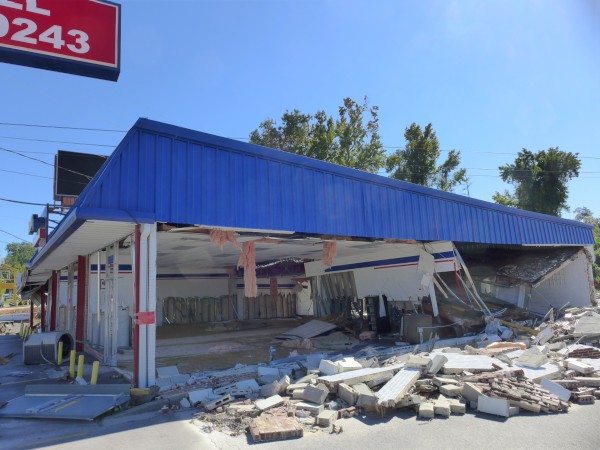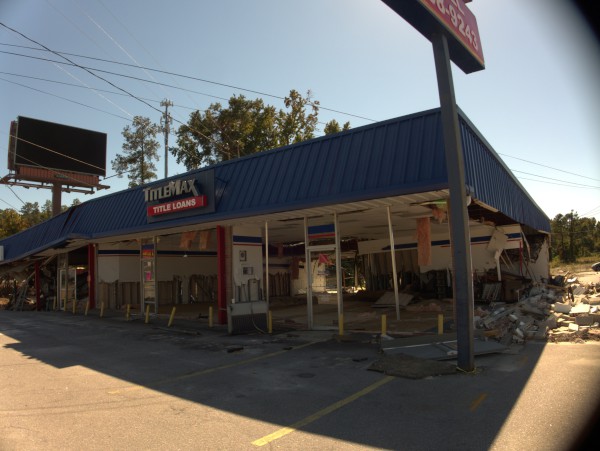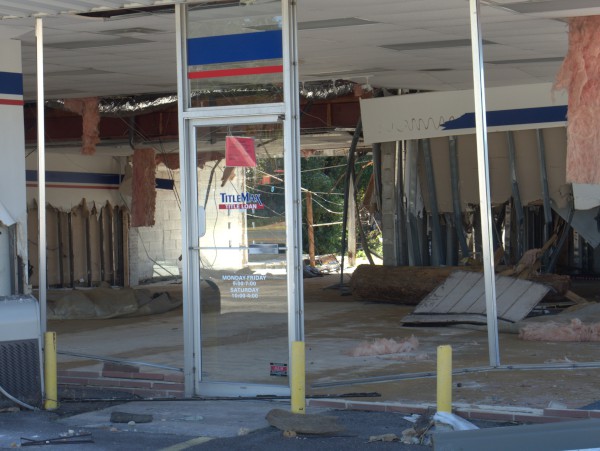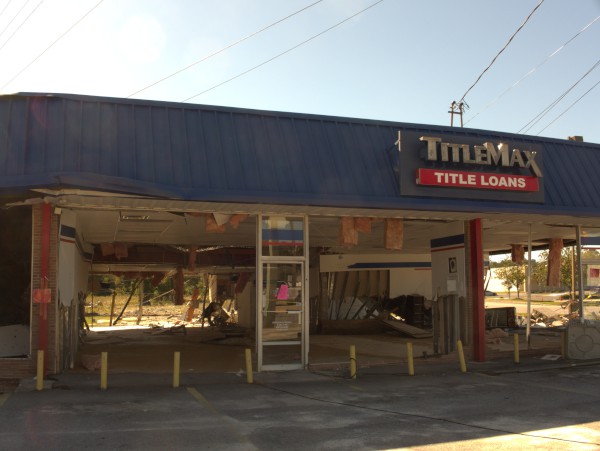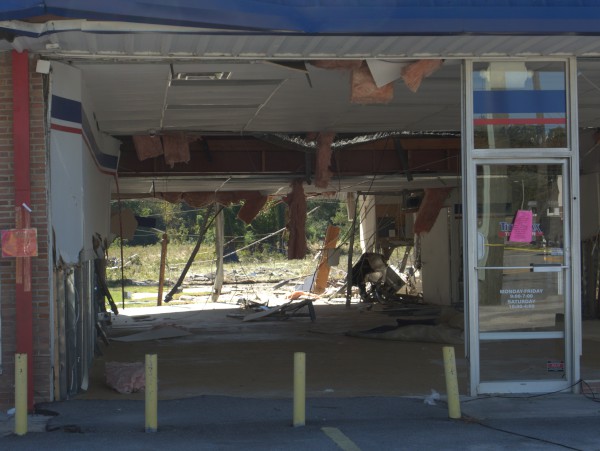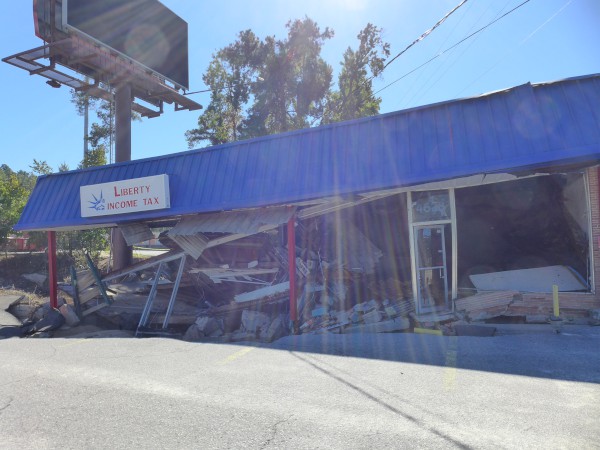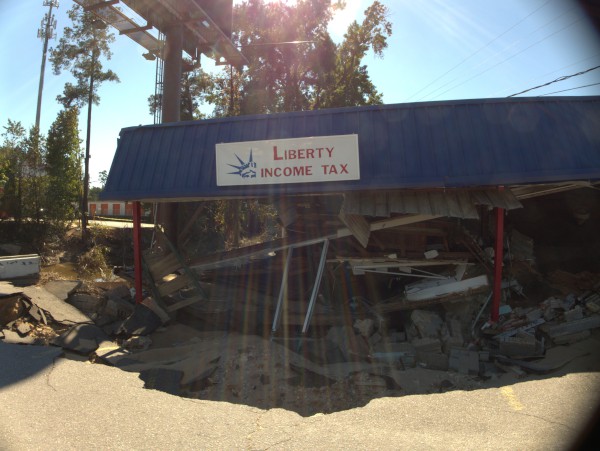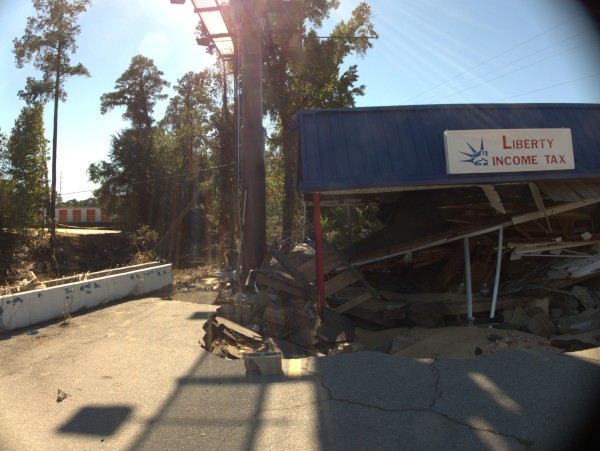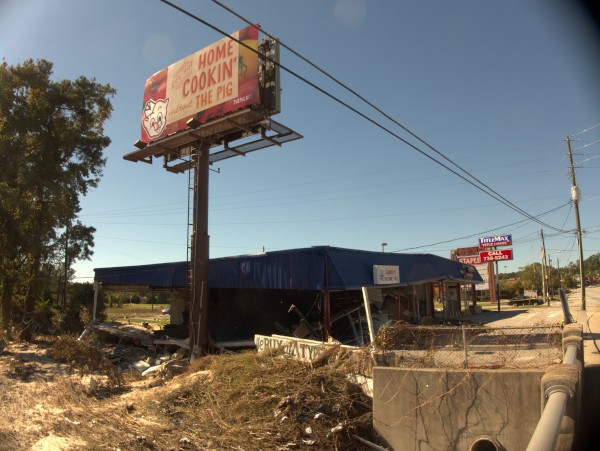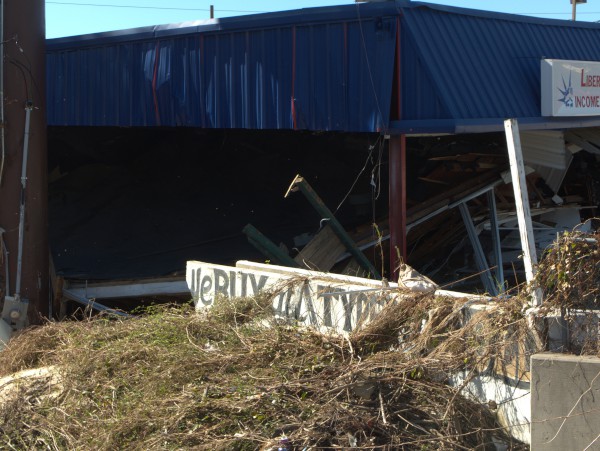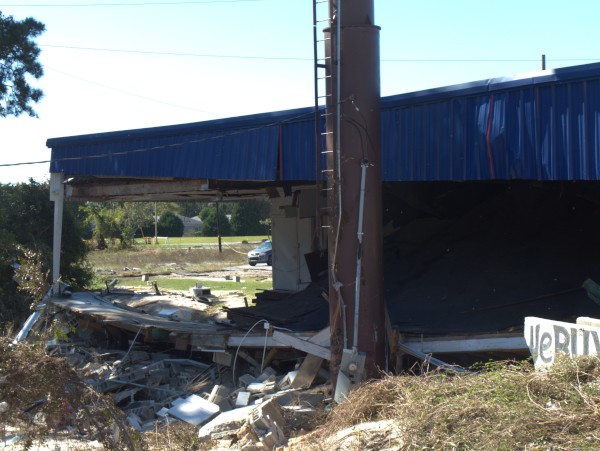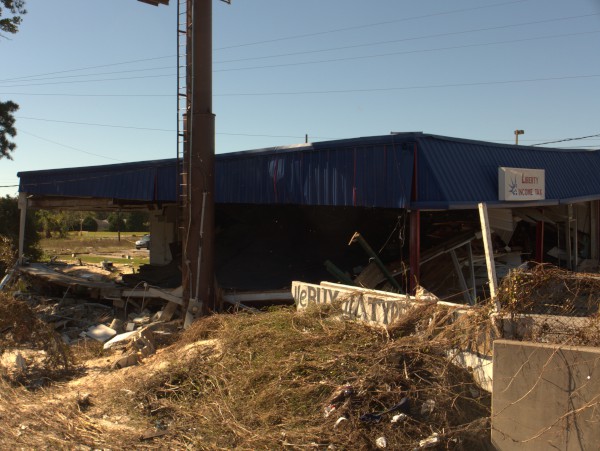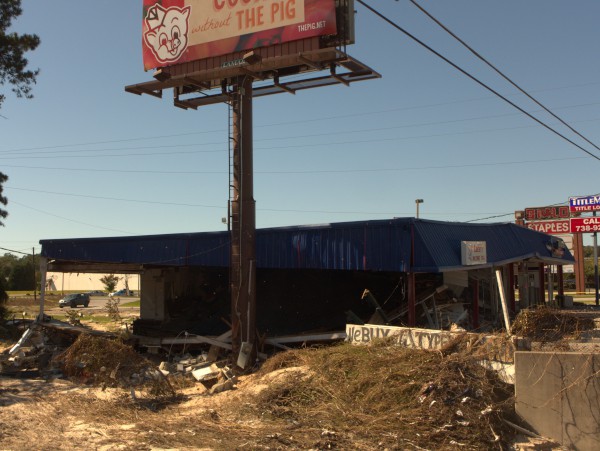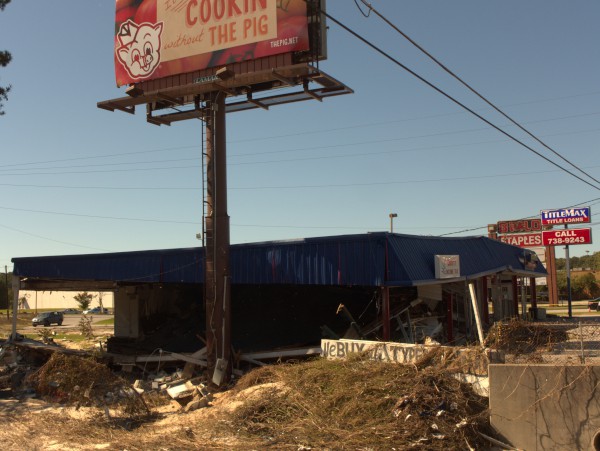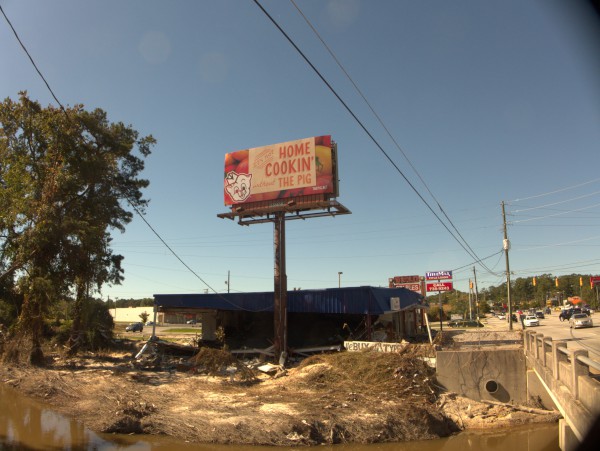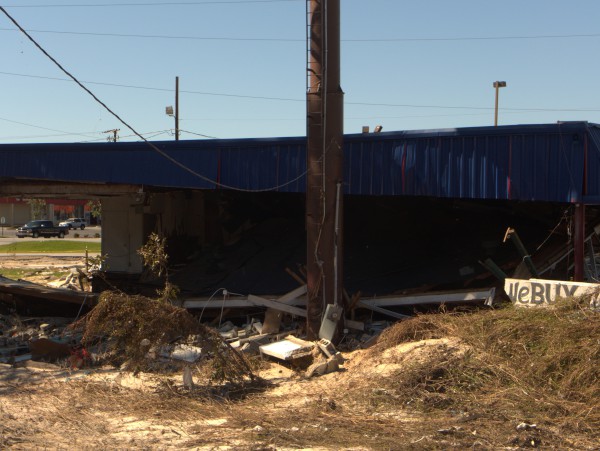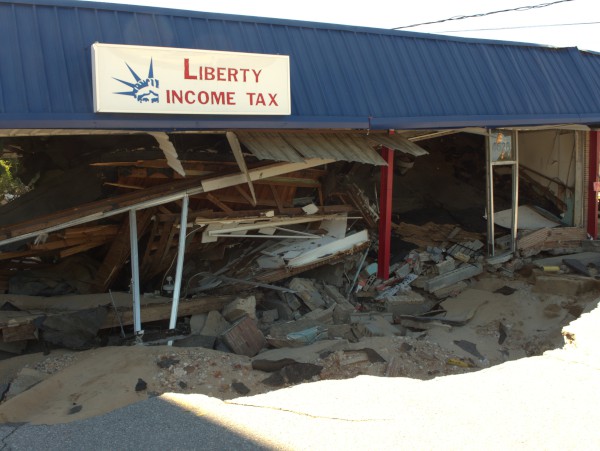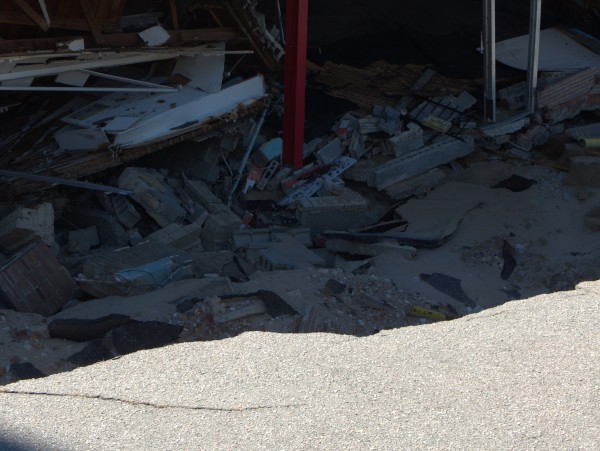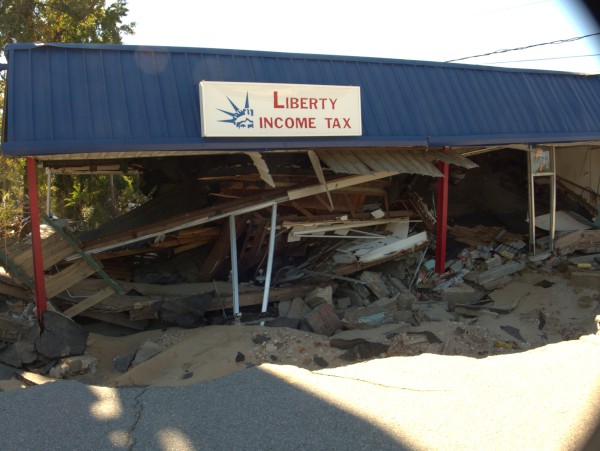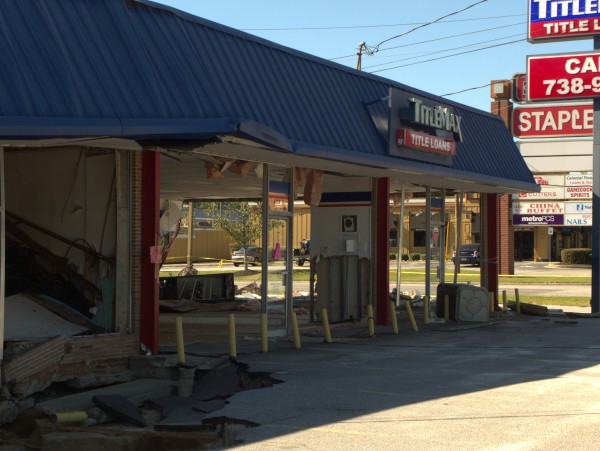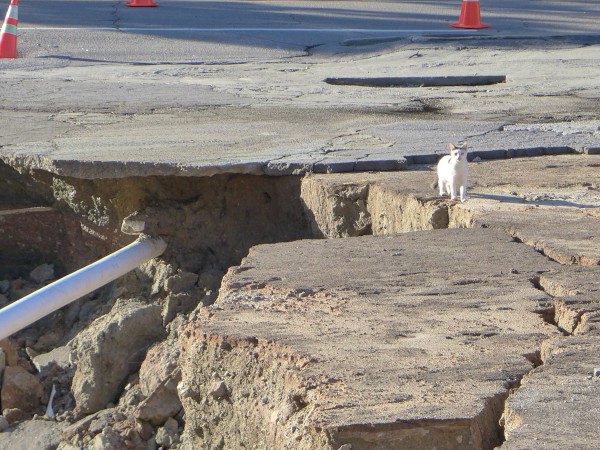 Hopefully I can add some commentary tomorrow, but for now I just want to get these pictures out there.
UPDATE 16 October 2015: Ok, I was under the weather for a few days, but let me add a little text here now.
First, I am happy to say that even as these pictures were taken, on Sunday 11 October 2015, recovery work was in full stride. All the flooded and gutted buildings on Forest Drive had evidence that of ongoing work and cleanup, and I noticed today (15 October 2015) that the Garden Center in Forest Lake Shopping Center was once again stocked and open for business.