Archive for the 'State Street' tag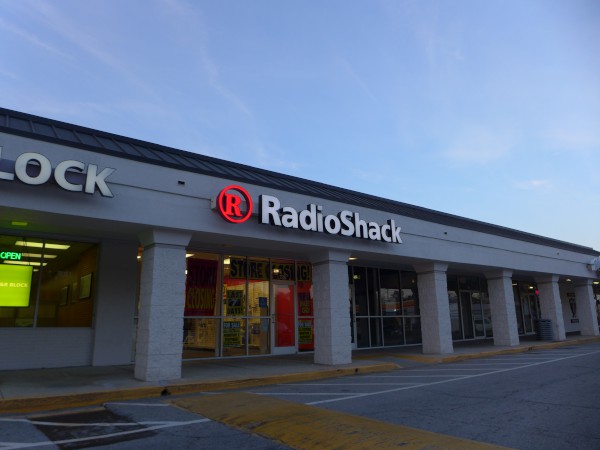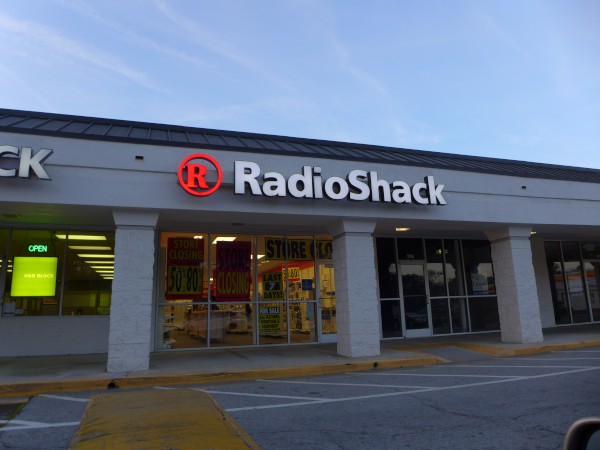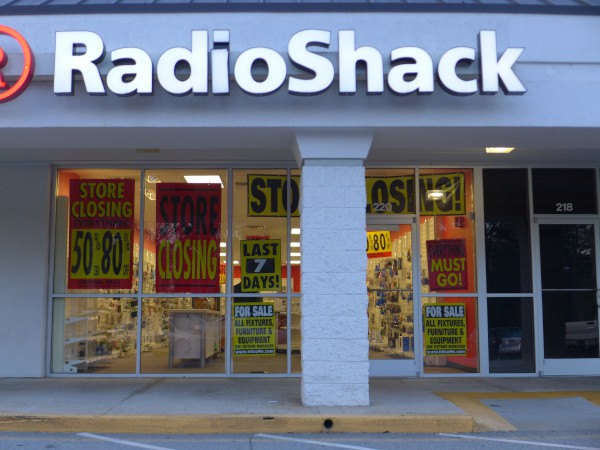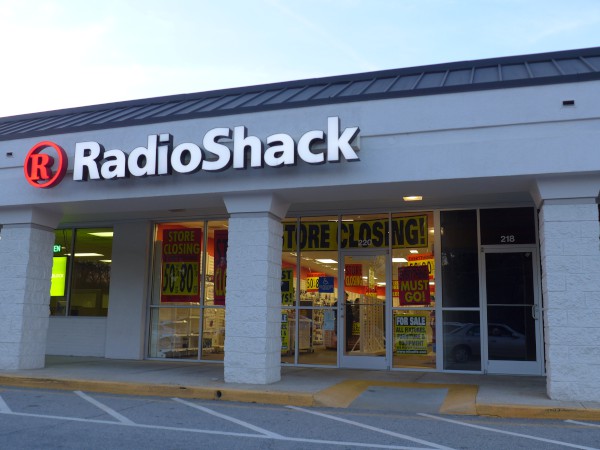 Another day, another Radio Shack.
This is the one in Parkland Plaza in Cayce, and is another casualty of the chain's bankruptcy.
UPDATE 14 March 2015 -- Gone: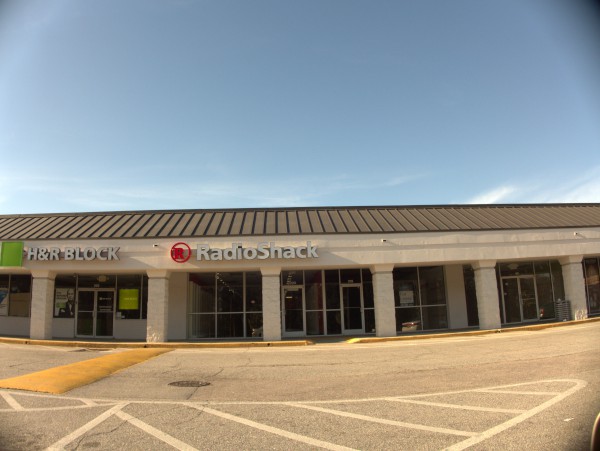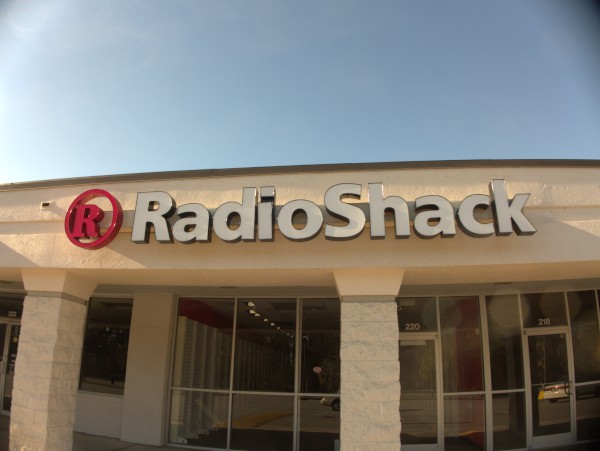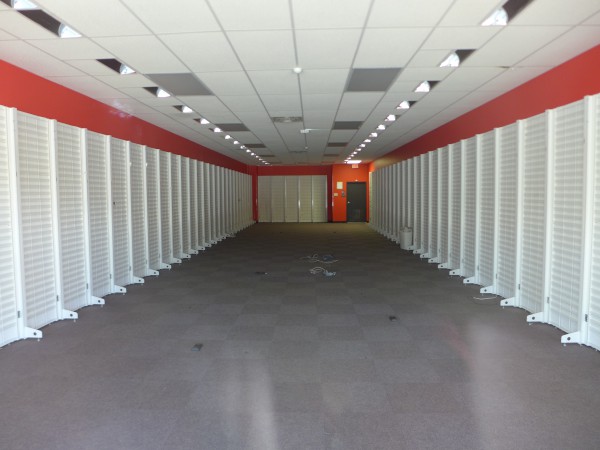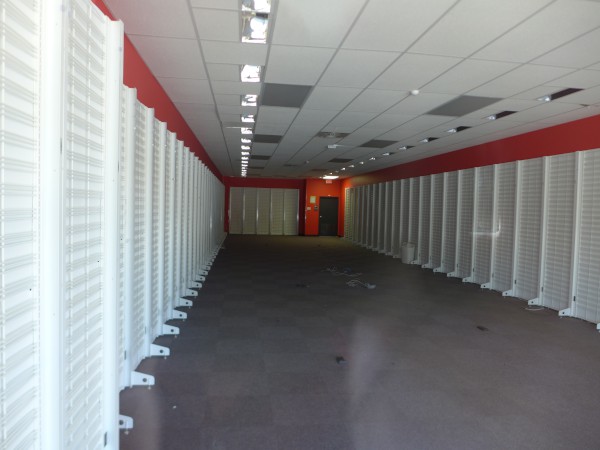 Posted at 2:20 am in Uncategorized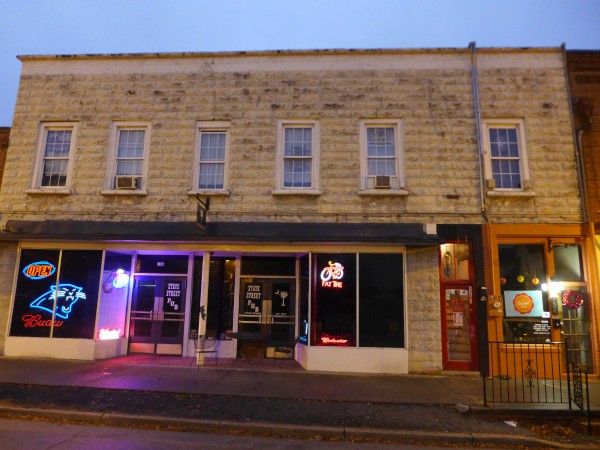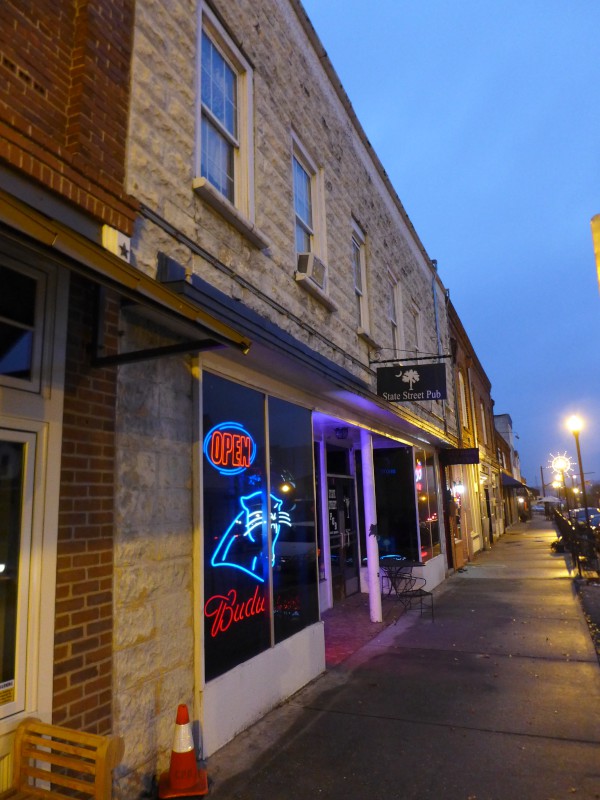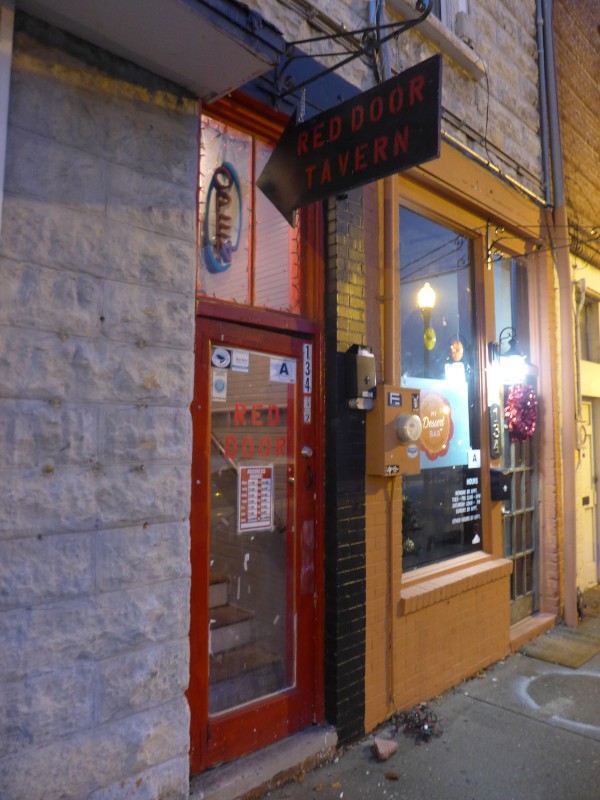 The Free Times reports that this State Street loft has closed as of early December.
I really like comedy and make the trek to Charleston fairly often for improv, so I don't know why I never made it across the river. It's funny, I guess.
Posted at 1:09 am in Uncategorized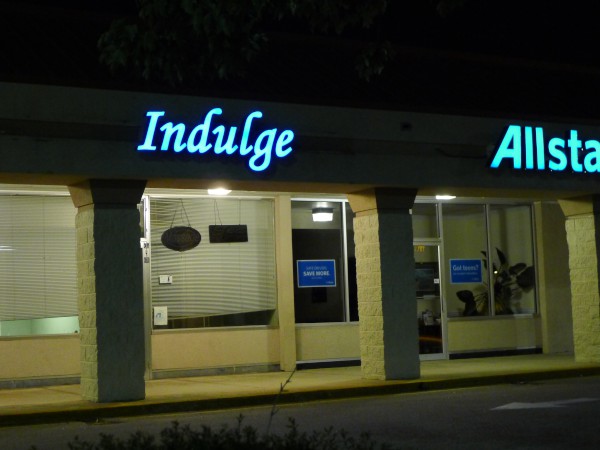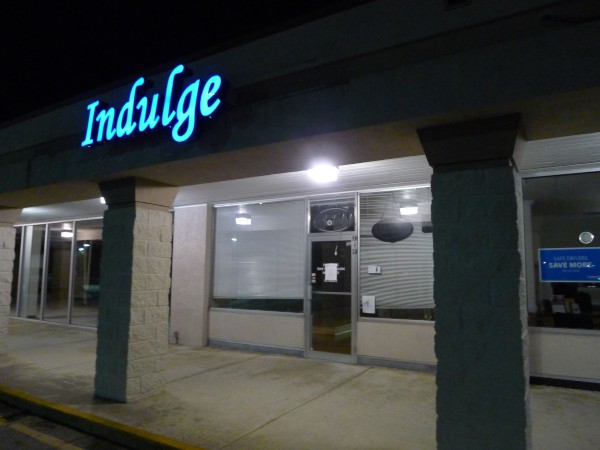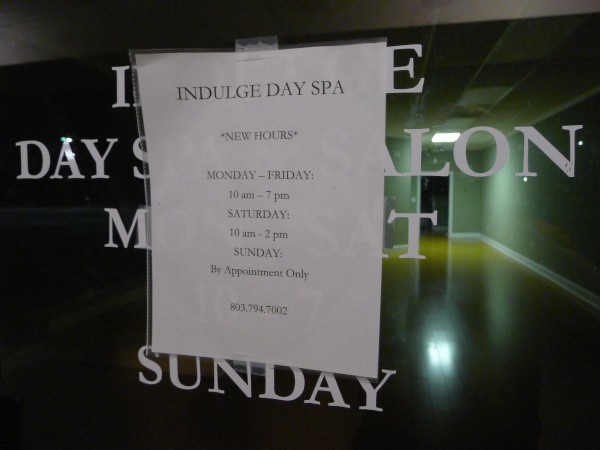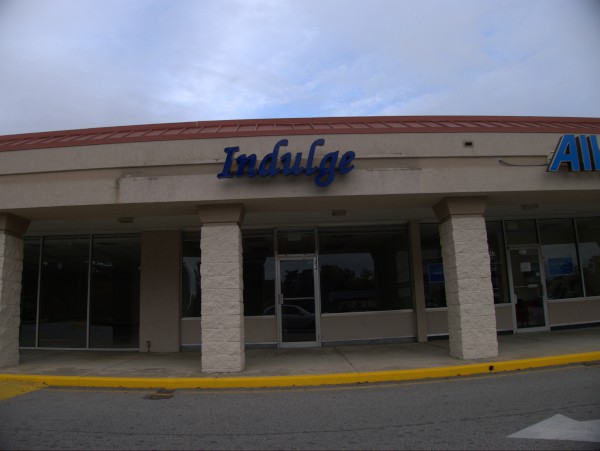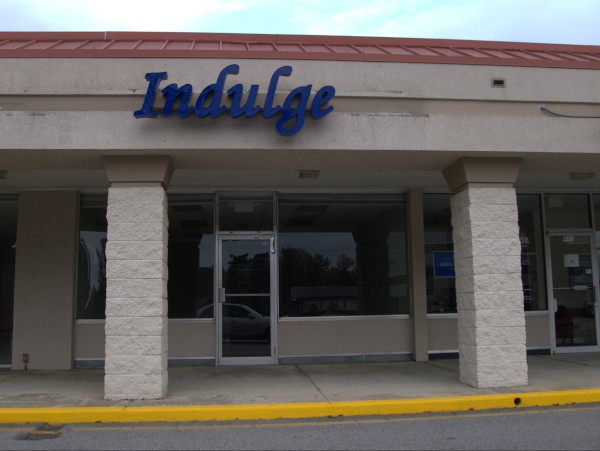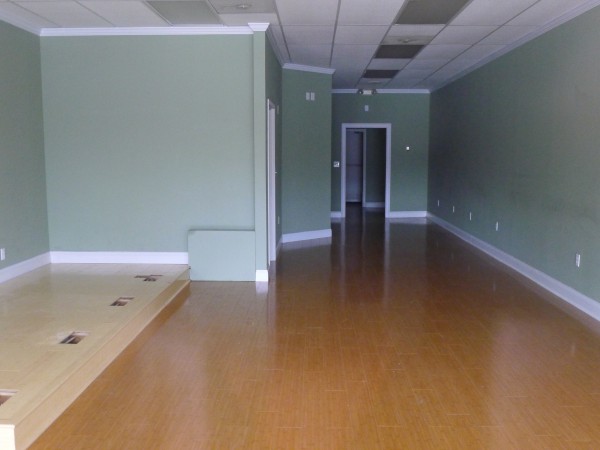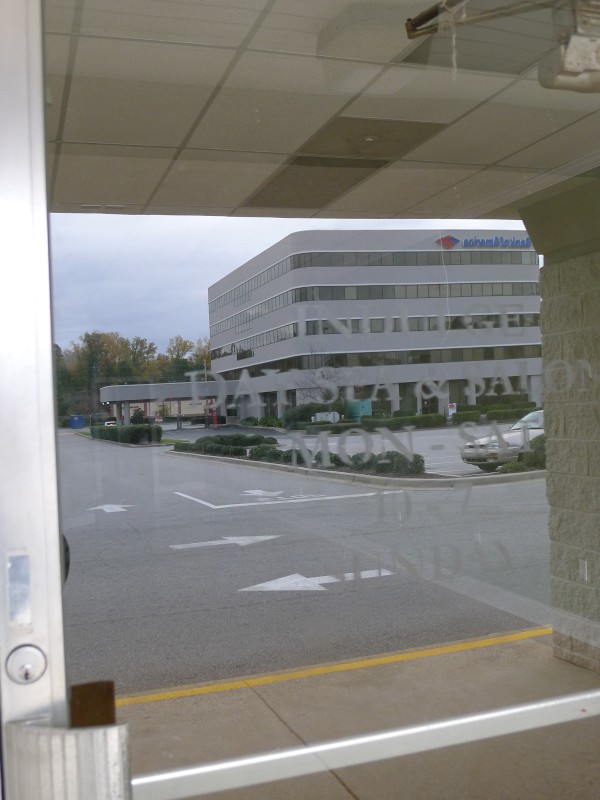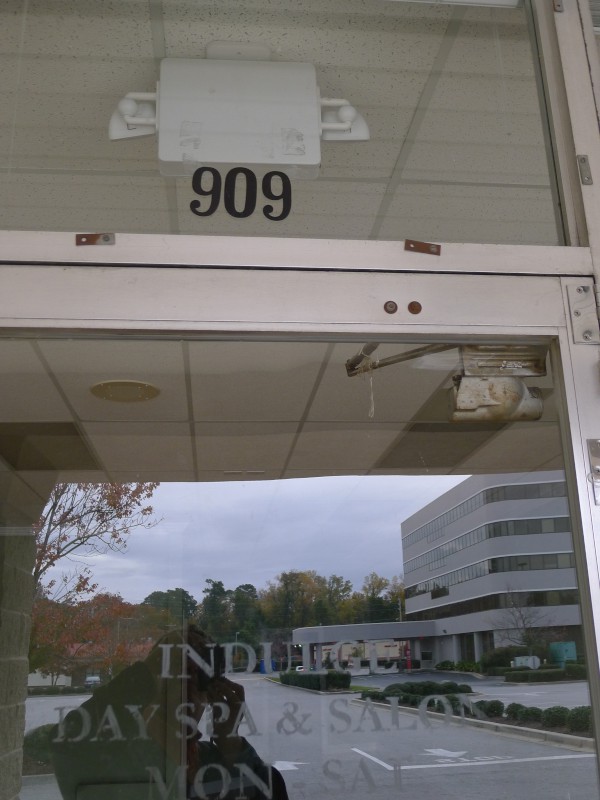 This day spa on the State Street side of Parkland Plaza looks like it was closing down in September of 2012, with new hours posted, and a fairly empty room inside.
By November, the window signage was down (though the marquee was still up), and the whole storefront was vacant.
UPDATE 17 November 2014 -- Now Venus Nail & Spa: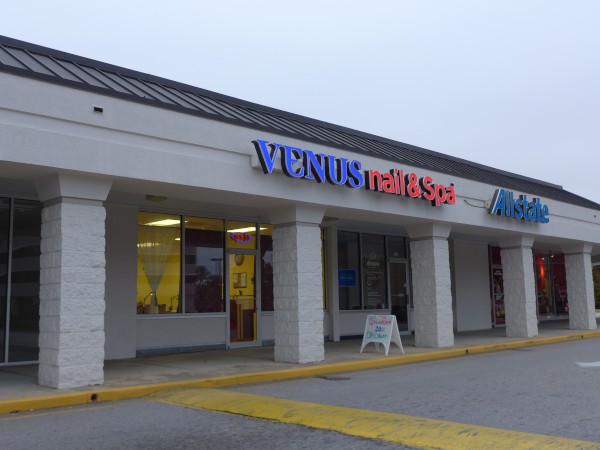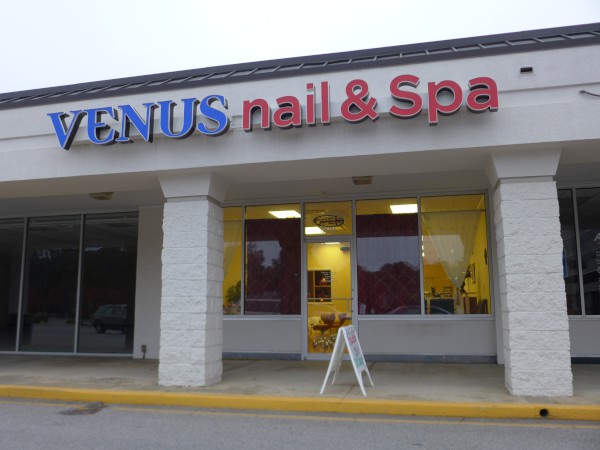 Posted at 3:04 am in Uncategorized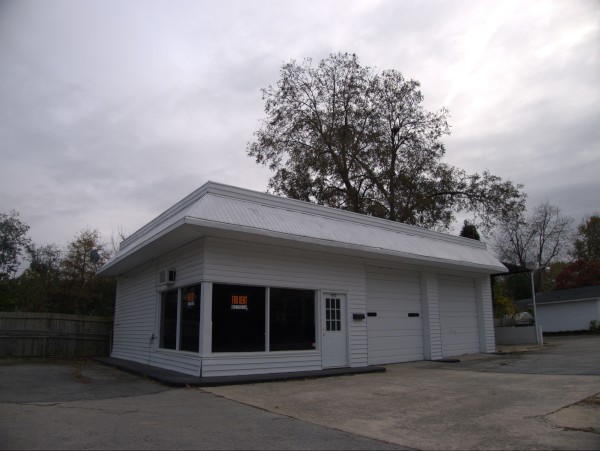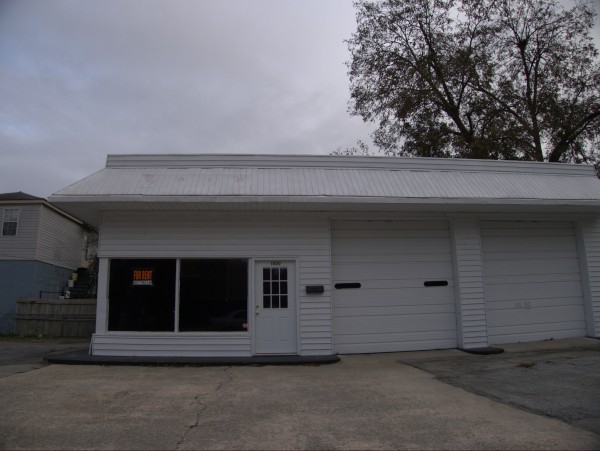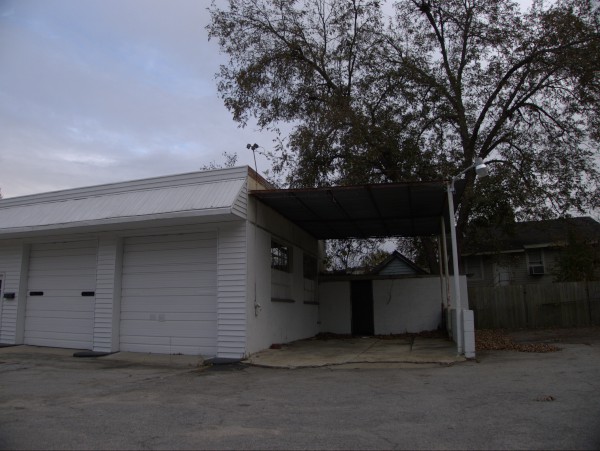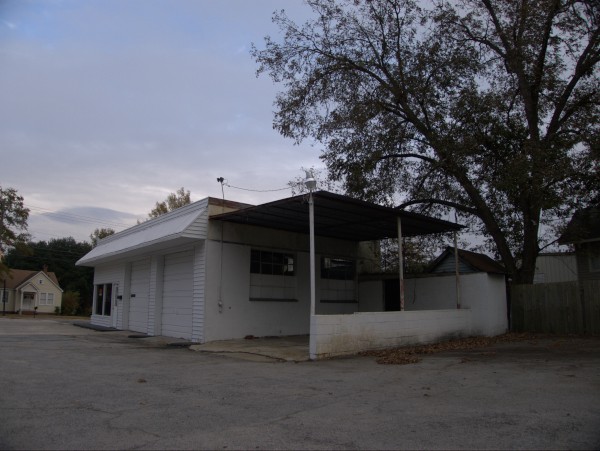 The only real google hit I'm getting for this is RB Marine Service, but it's obvious that this little building at the corner of State & Poplar Streets in Cayce was originally a gas station of some sort. Judging from the general look of the building, I would probably put it in the 1950s, and I'm sure it was full service and the guy would check your battery and tires while the gas was pumping..
I suspect that in the years between then, and whenever RB moved in, it was good number of other things. There's some sort of label scar on the awning, but nothing I can read.
Posted at 1:21 am in Uncategorized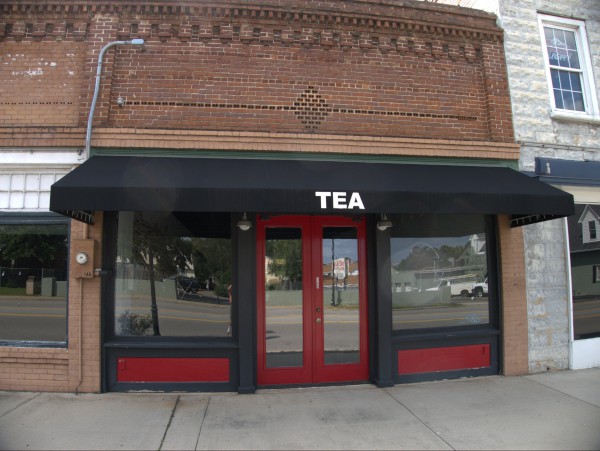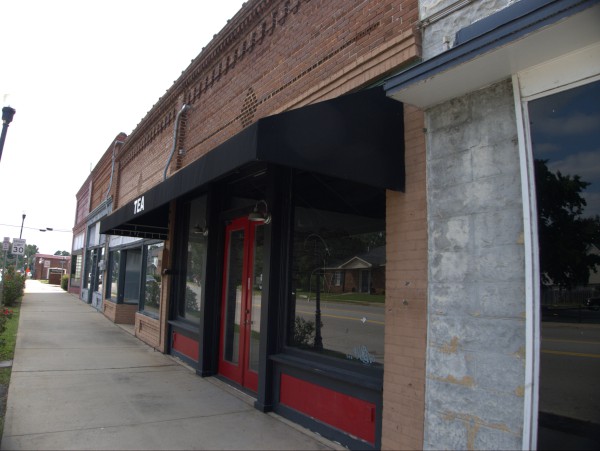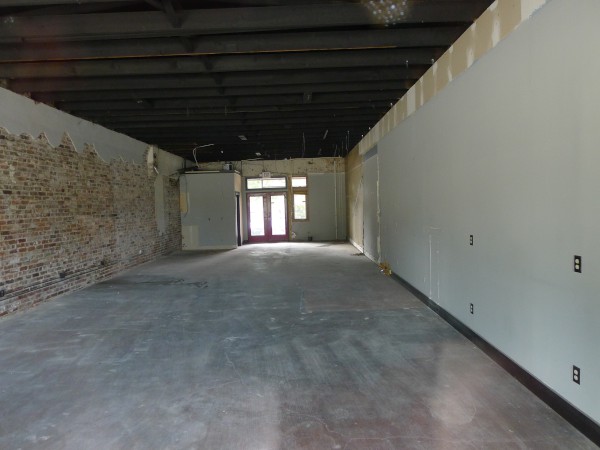 Tea was apparently a Vietnamese tea house with sandwiches and other fare. It was on that little strip of State Street near Meeting Street which has a whole row of storefronts, and was in between Rish Florist and the original Cafe Strudel location.
I don't have my phonebooks right now, but the last online reviews I see for the place are dated early 2011, so I'm guessing it closed that year.
Posted at 12:20 am in Uncategorized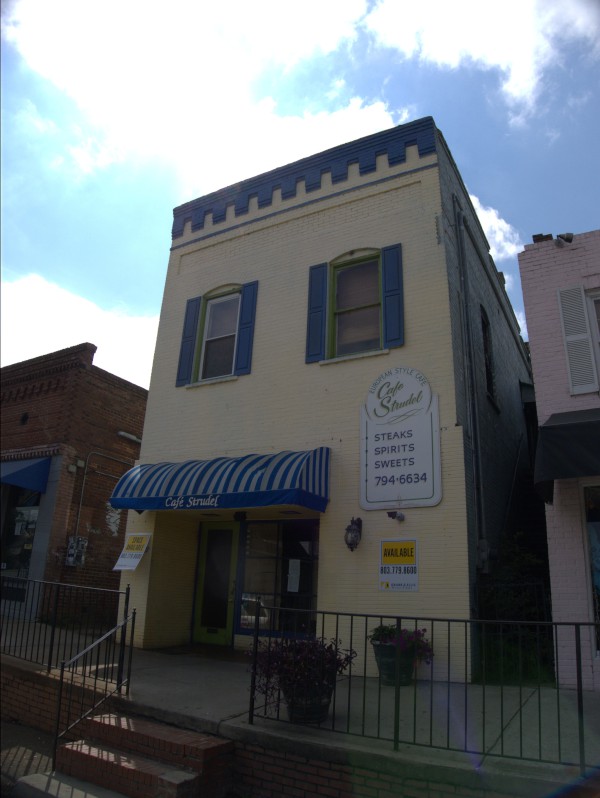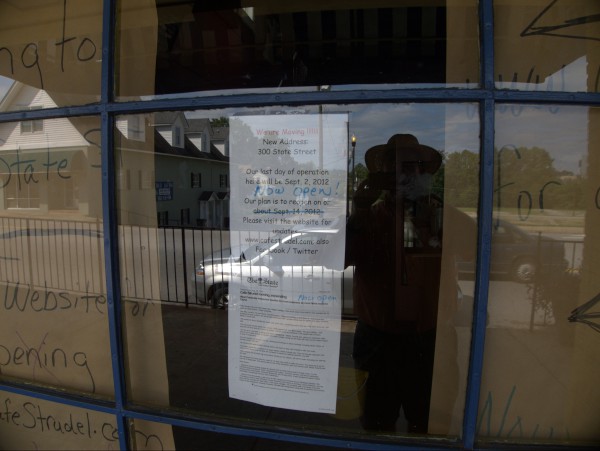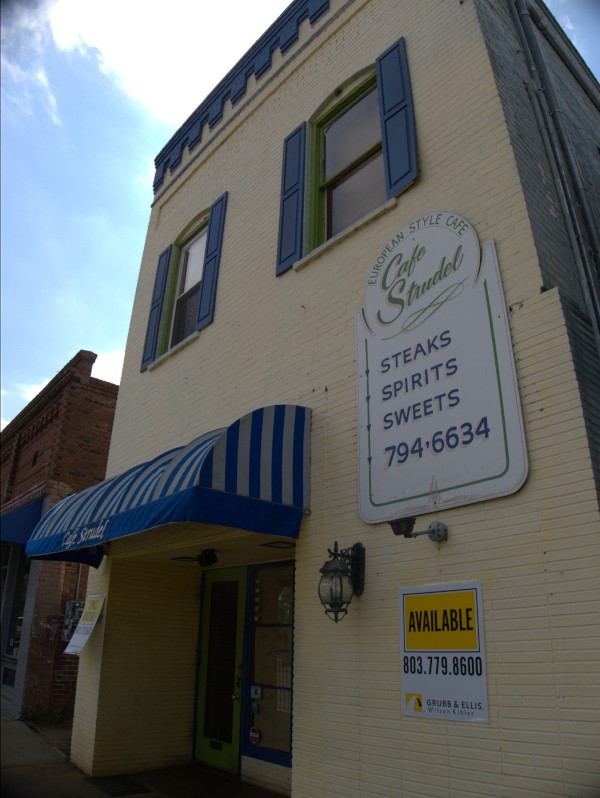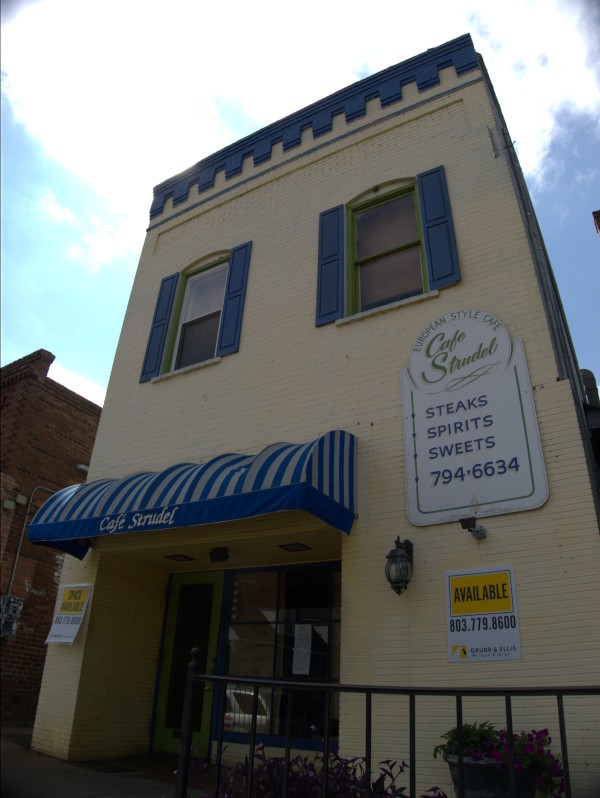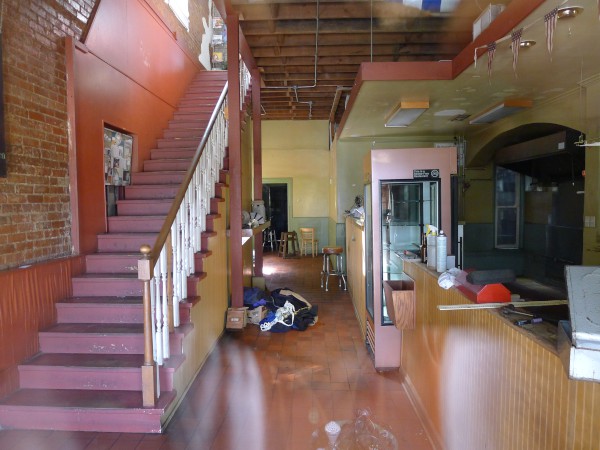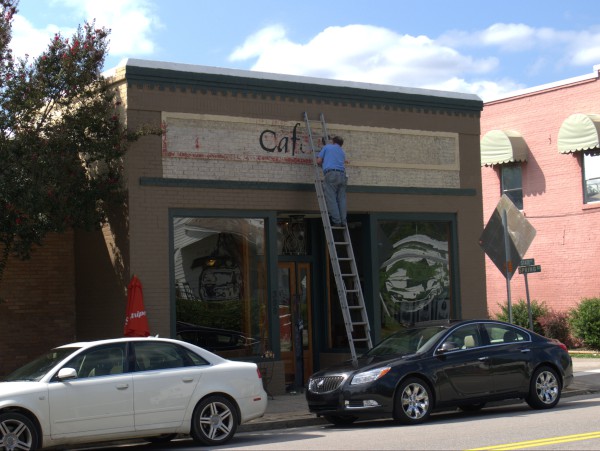 As mentioned in this State story, longtime State Street fixture Cafe Strudel is.. staying on State Street. They have however moved south two blocks to 300 State Street (certainly within easy walking distance from the former location), and have re-opened ahead of schedule. In fact they were still painting the new marquee sign as I walked by, but underneath the ladder were open for business.
Posted at 1:04 am in Uncategorized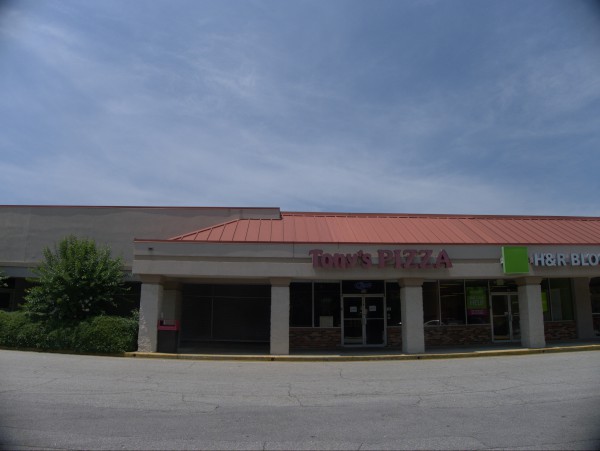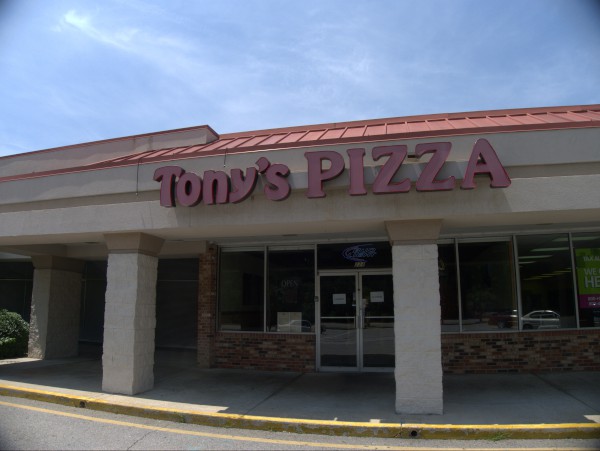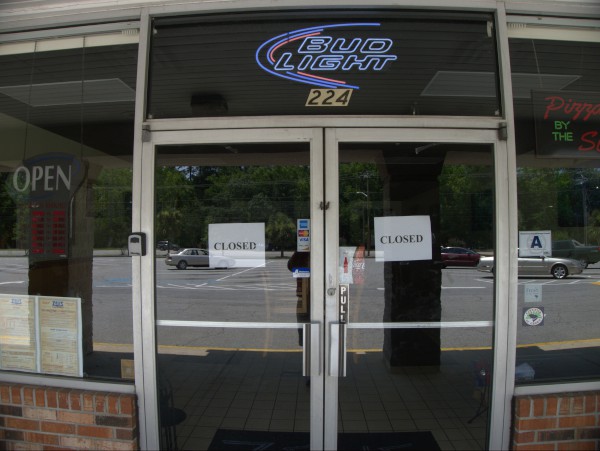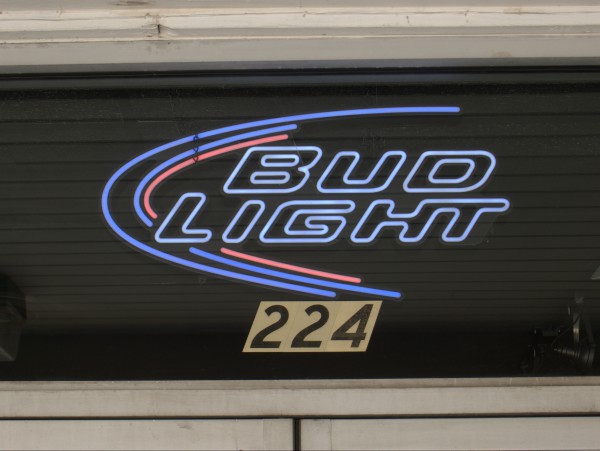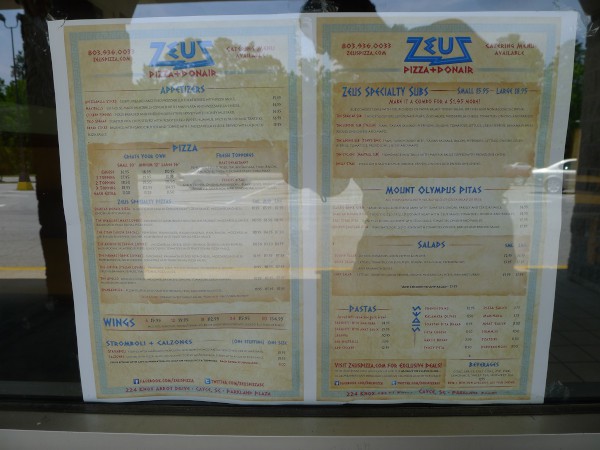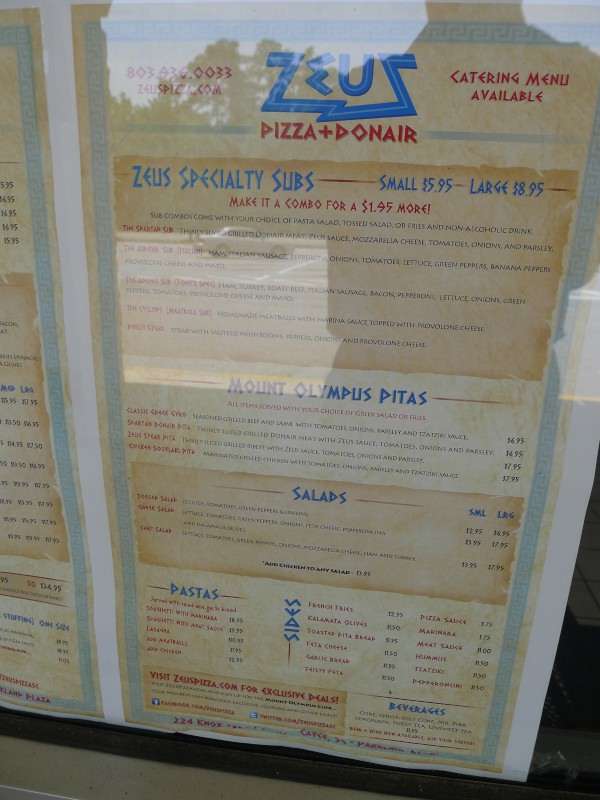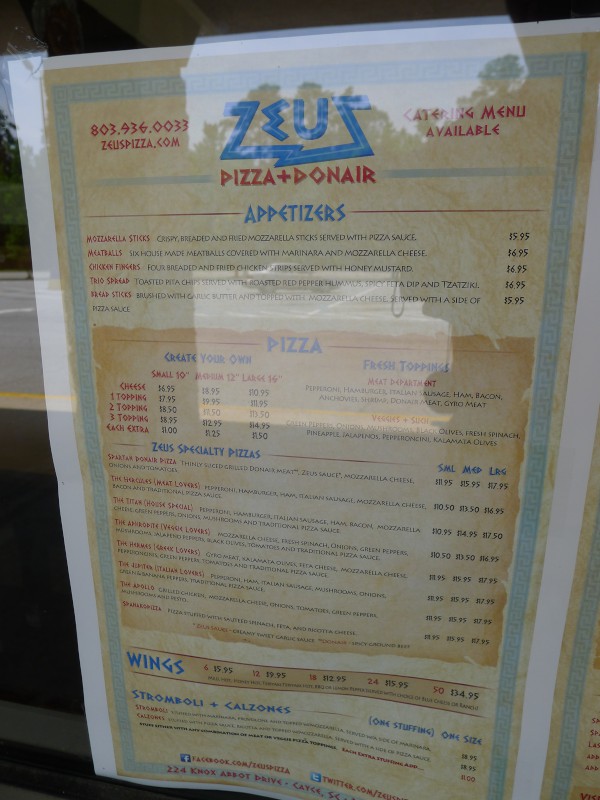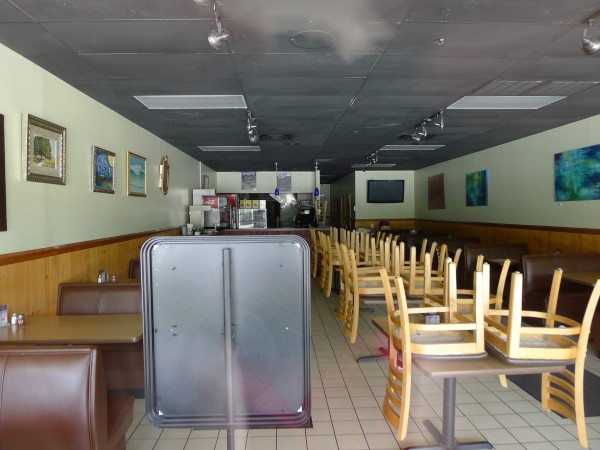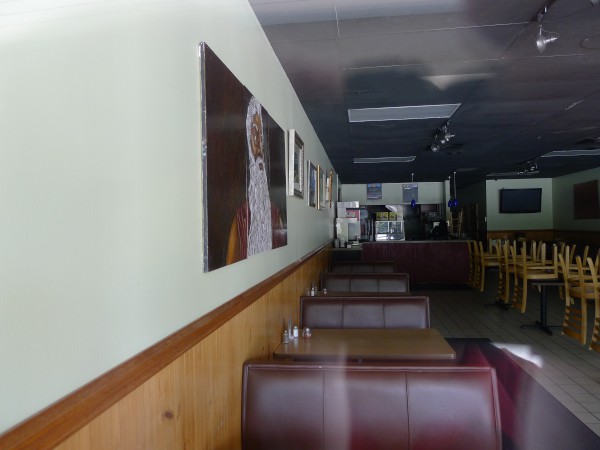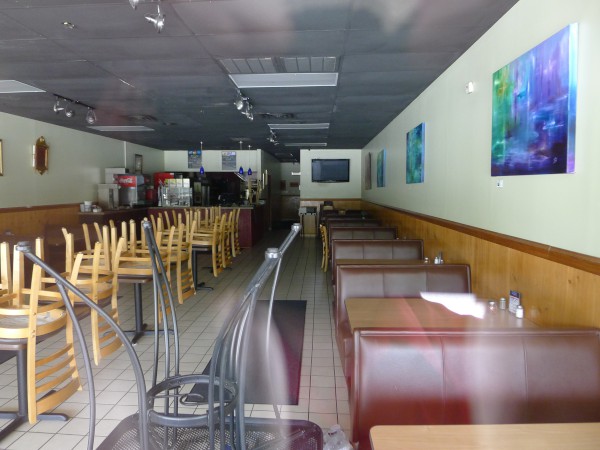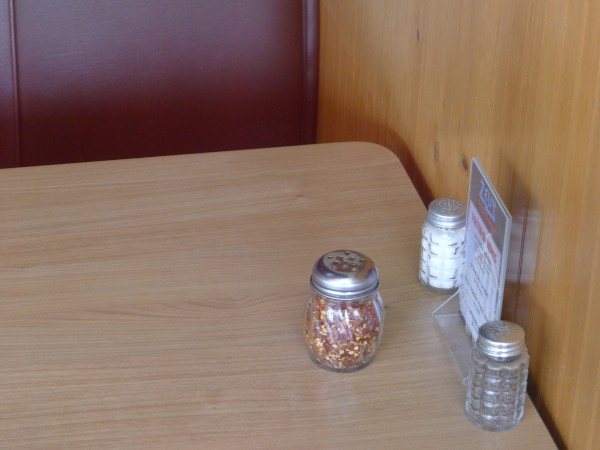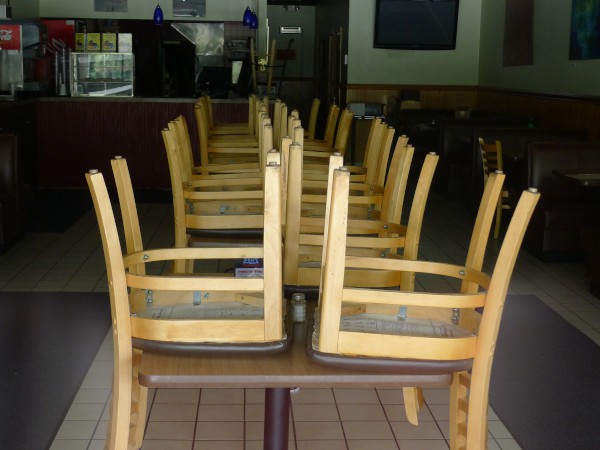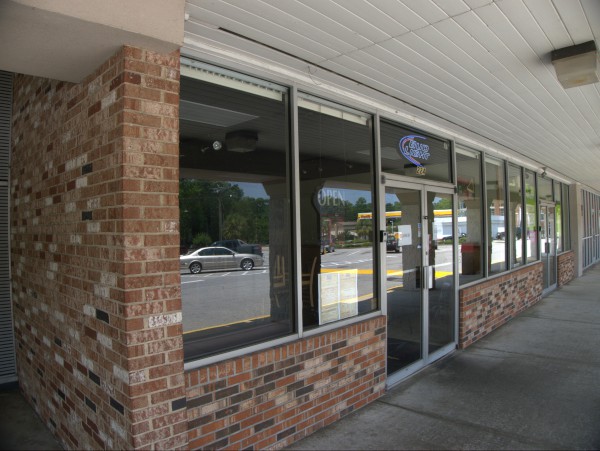 Zeus Pizza was the follow-on operation to Tony's Pizza in Parkland Plaza, using in fact a good bit of the same signage and interior setup.
As you can see from these pictures, the restaurant was a long narrow space. I think it might have benefited from more window tables, but the one time I ate there, I found it pleasant enough. As I recall, I had the stuffed shells with garlic bread, and it was perfectly fine. At that time, the restaurant had a cloth sign for "Zeus" hung over the "Tony's" lettering, as you can see in commenter Andrew's photos at the Tony's link above. I presume that if they had made it over the initial hump, they would have eventually gotten permanent letters over the marquee.
I'm not exactly sure when they closed -- The April issue of Skirt magazine is still in the inside rack, but that may be bi-monthly. I'm going to say it was probably at the end of May giving them about an 8 or 9 month run.
(Hat tip to commenter badger)
UPDATE 1 August 2012: Zeus is open again. See the comments for details, but here is the website.
UPDATE 4 October 2012: As mentioned in the comments, Zeus is unfortunately closed again: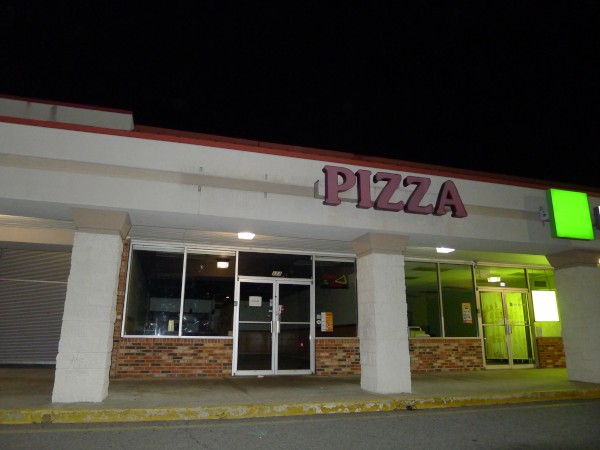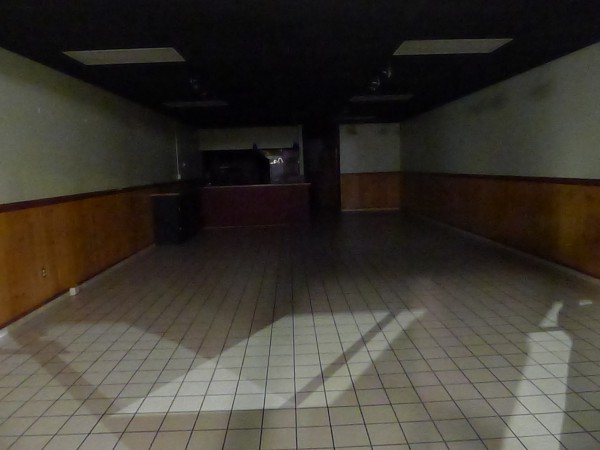 UPDATE 8 October 2014 -- Monterrey will be moving here from across Knox Abbott when their current building (bought by USC) is torn down: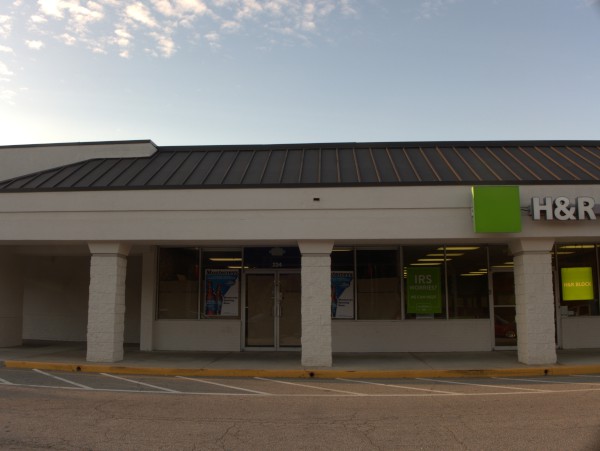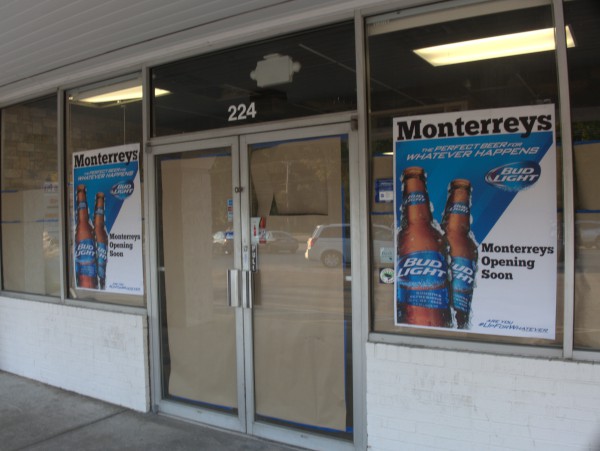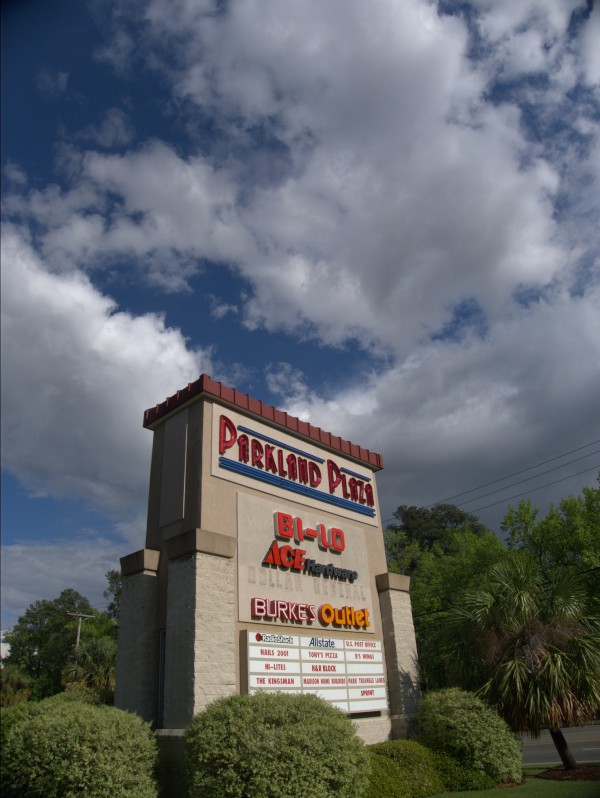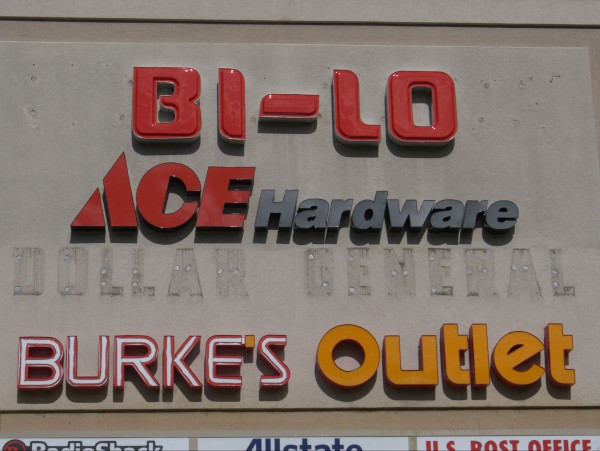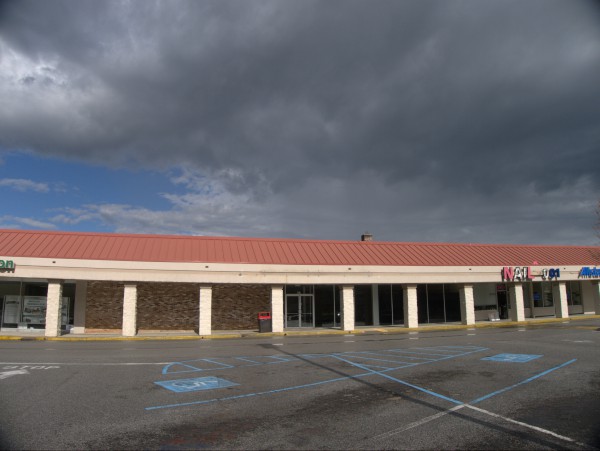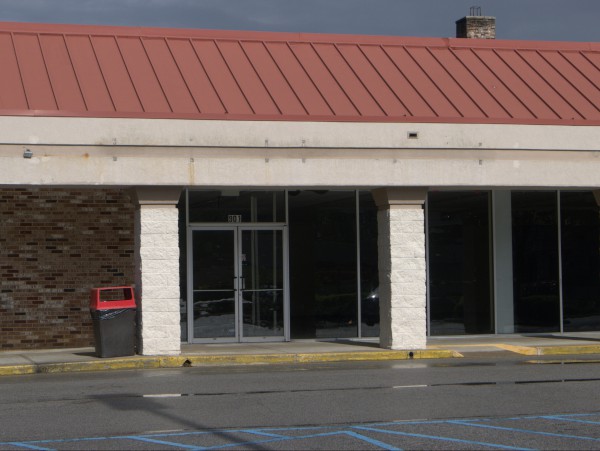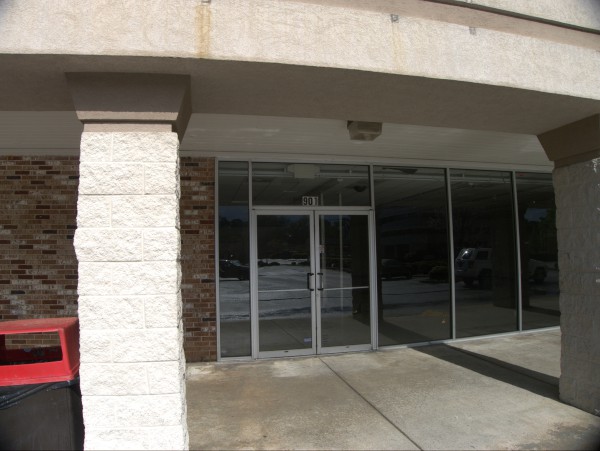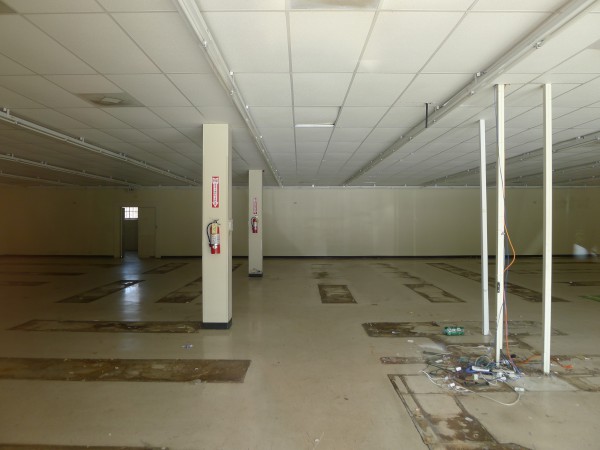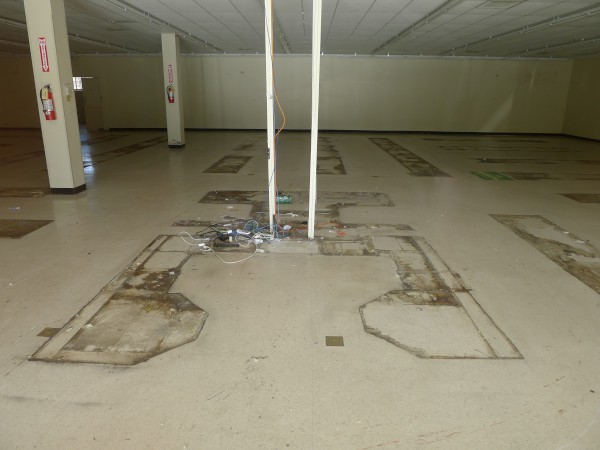 I was very surprised to hear that Dollar General had pulled out of Parkland Plaza. I guess that's because I think of the chain as downscale but savvy: A Dollar General store isn't going to be brim-full of high margin items, but they seem to know their customer base and to be quite competent at what they do.
I do know that in some places (such as Pawleys Island) they have pulled a store out of an underperforming strip mall to re-open it nearby as a standalone building, but I don't think that is the case here -- though certainly factoring together this pullout with the recent Hi-Lites pullout, Parkland Plaza has to be marked as underperforming..
(Hat tip to commenter Andrew)
Posted at 12:04 am in Uncategorized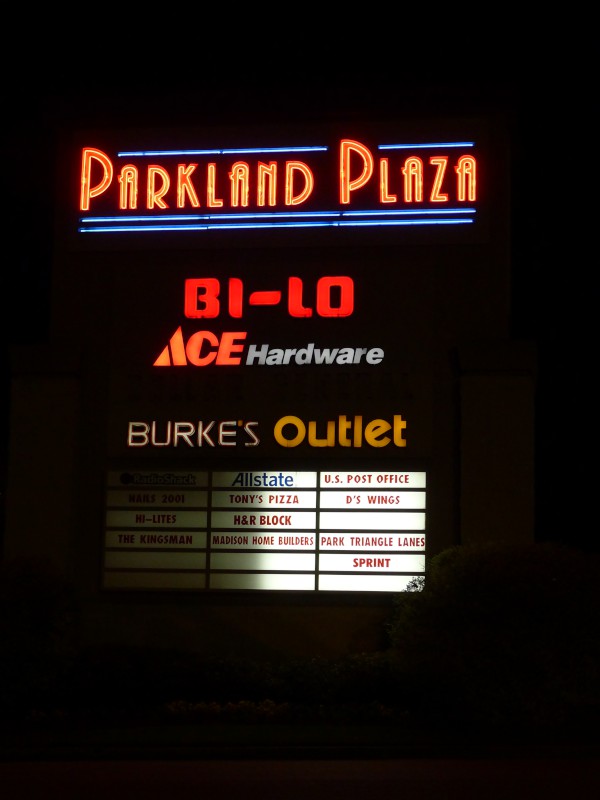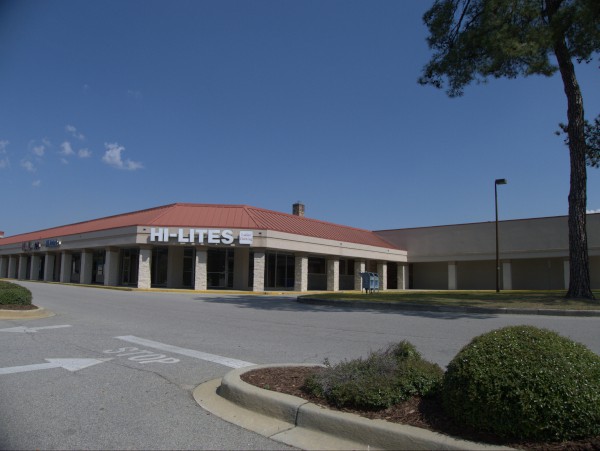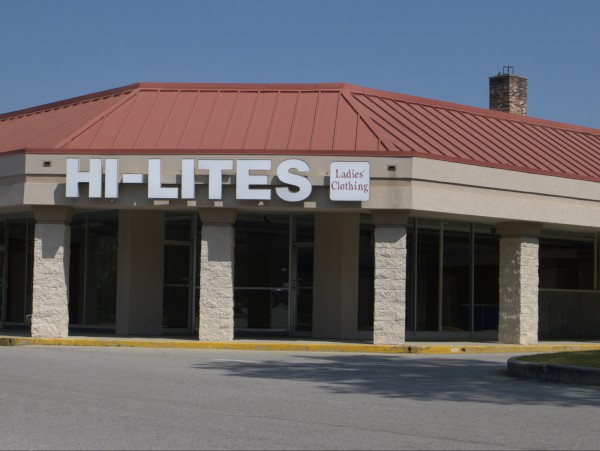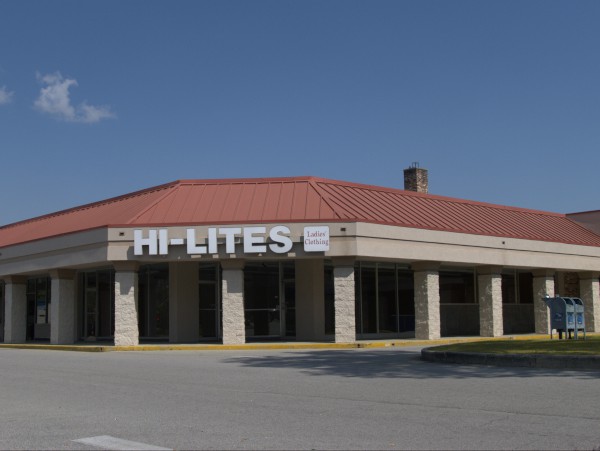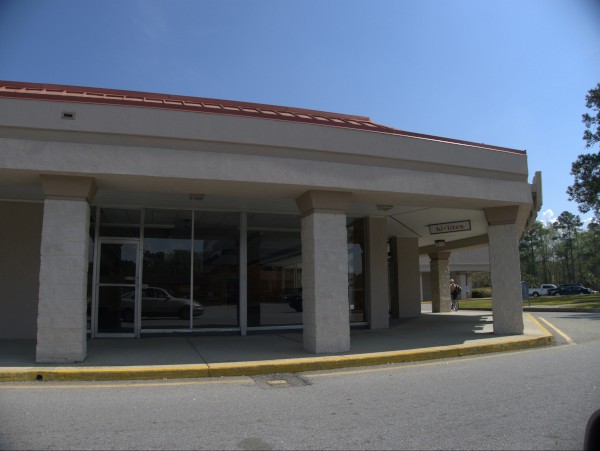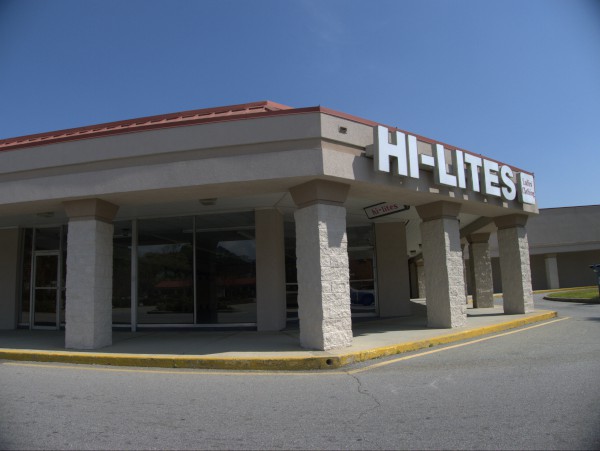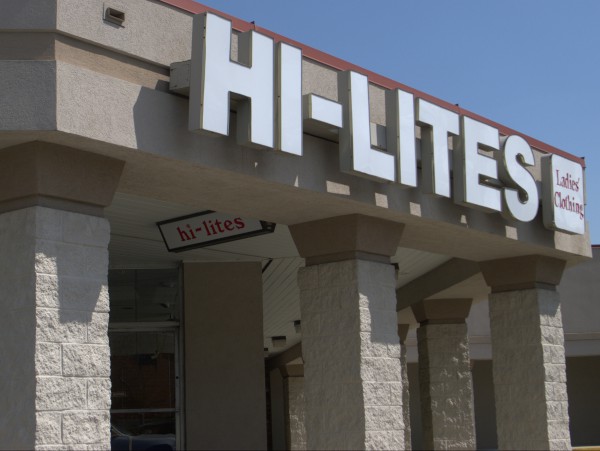 Hi-Lites Ladies'Clothing ("Name Brands At Outlet Prices") seems to mainly follow a small town strategy. Apart from this Cayce store, the chain's locator page lists the other Carolinas' locations as
Albemarle, Atlantic Beach, Clinton (NC), Laurinburg, Lincolnton, Monroe, Mount Olive, Newton, Sanford, Shelby, Whiteville, Bennettsville, Dillon and Lancaster
It's interesting that by putting their "Columbia" store in Cayce, they got a somewhat similar area, but inside a fairly major Metro. Of course, apparently it didn't work out for them.
Parkland Plaza had been on a bit of an upswing lately, with the Ace Hardware re-opening, and the Dollar Discount being replaced, but this closing and that of Dollar General (which I will probably get to soon) along with the continuing vacancy at the old Parkland Pharmacy/CVS site put the place back almost to square one.
(Hat tip to commenter tonkatoy)
UPDATE 4 April 2012 -- I went back when I could stop and got some better pictures: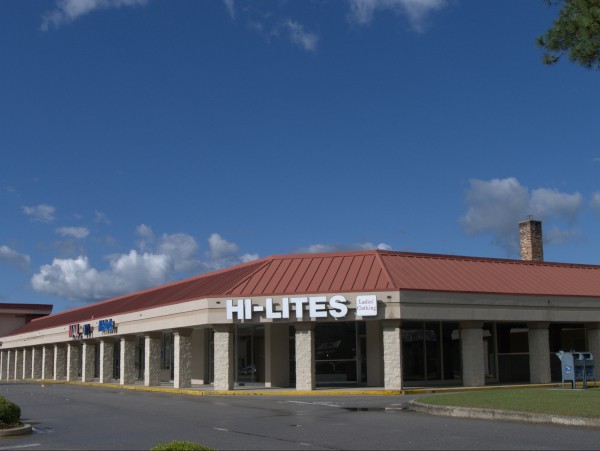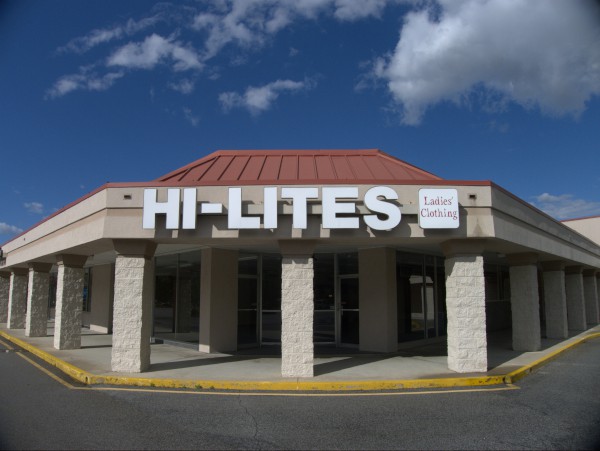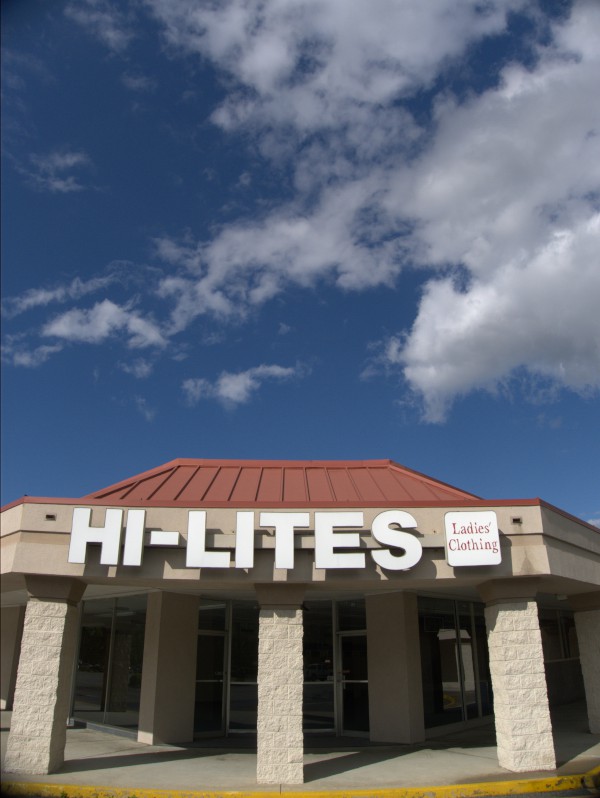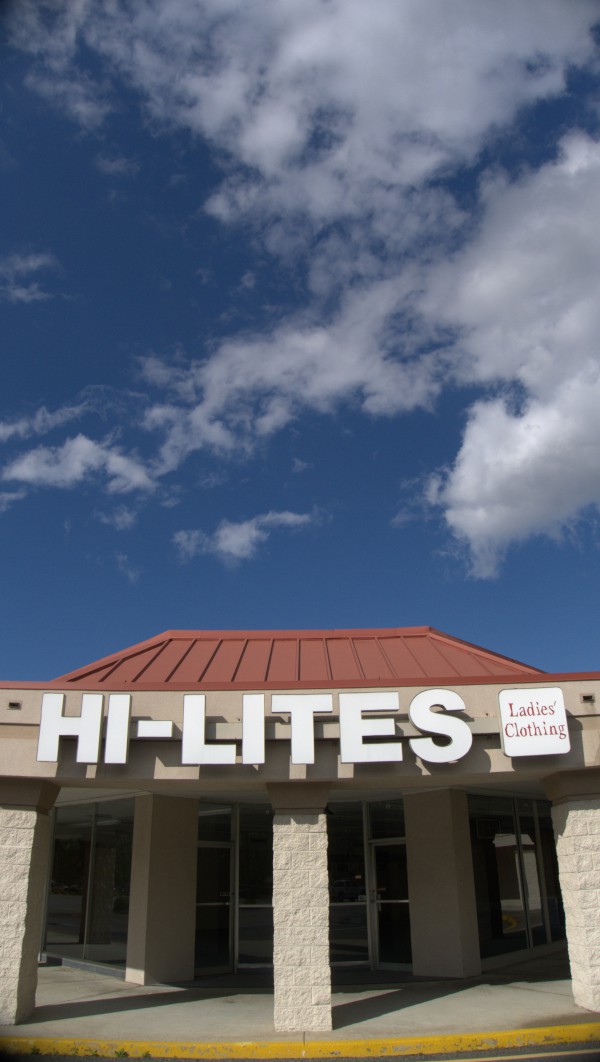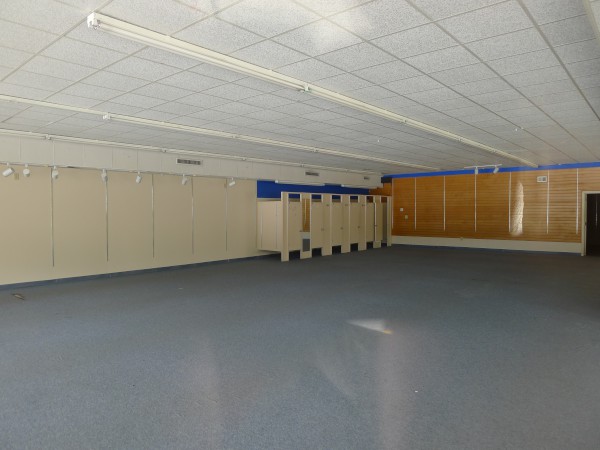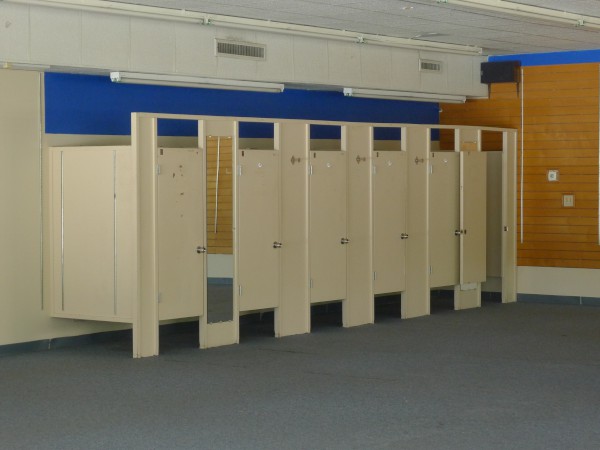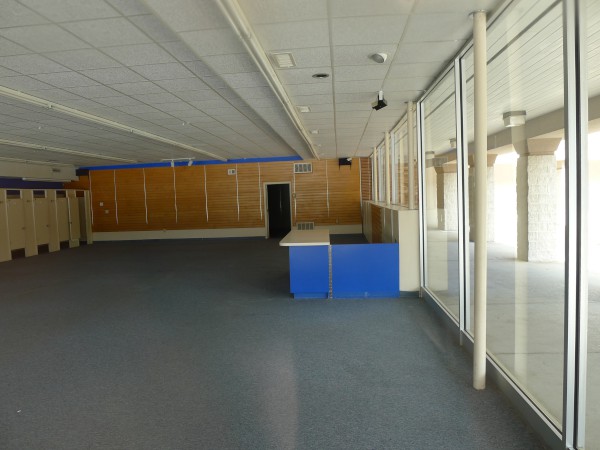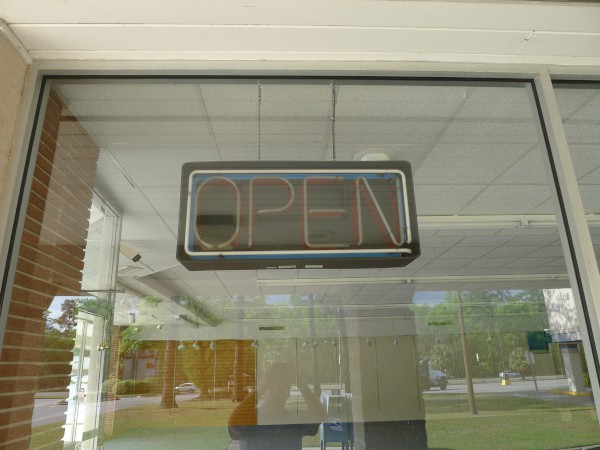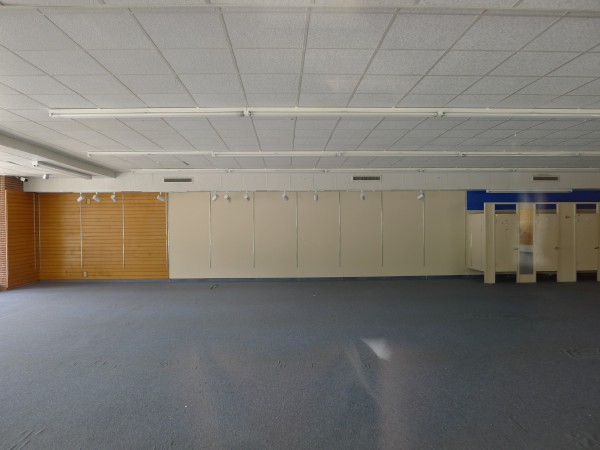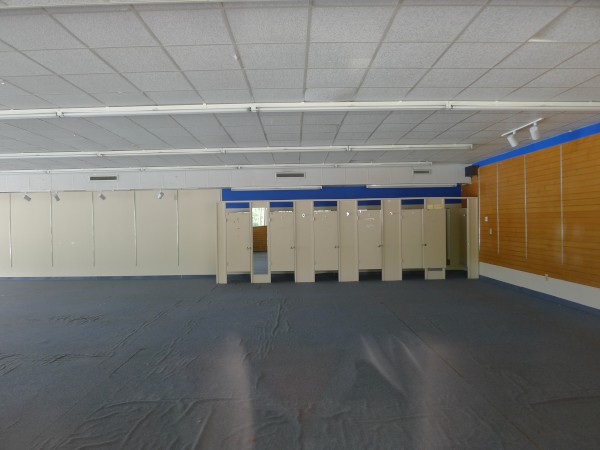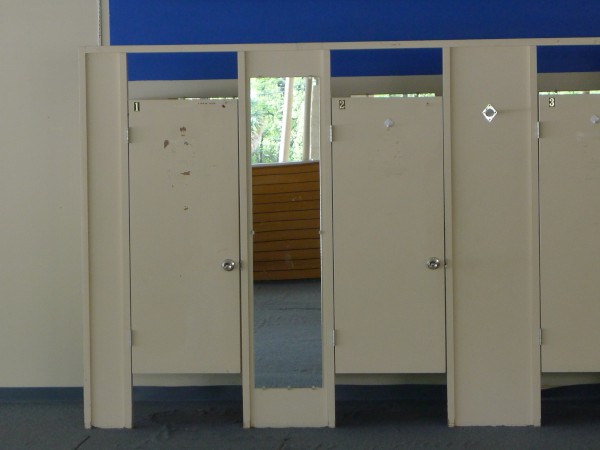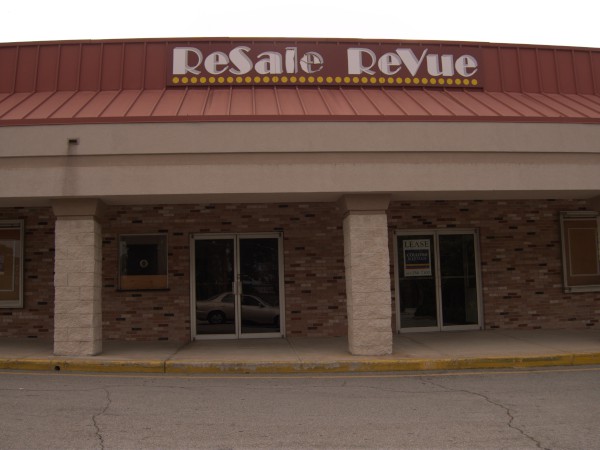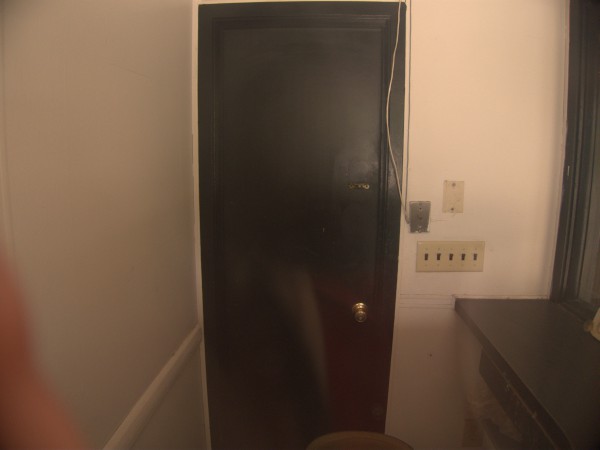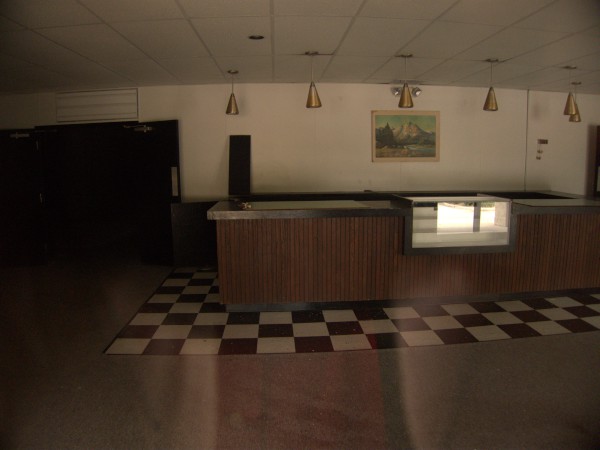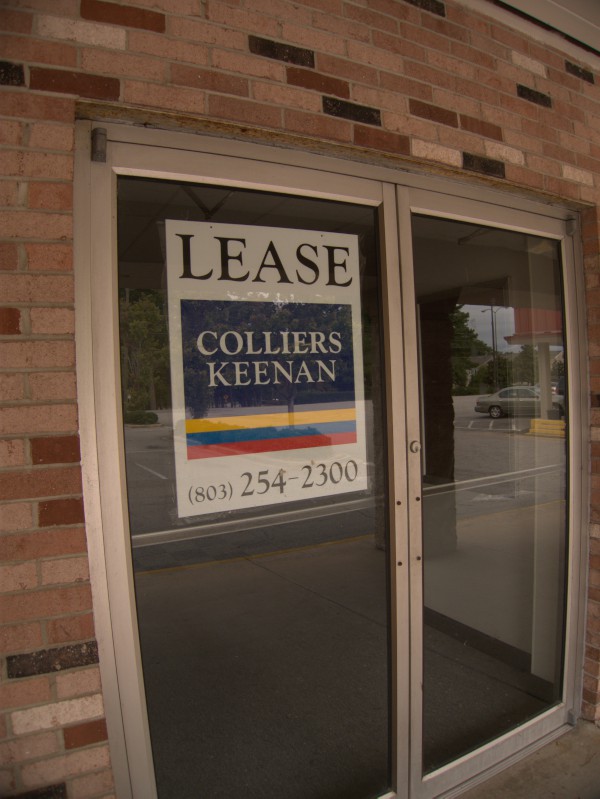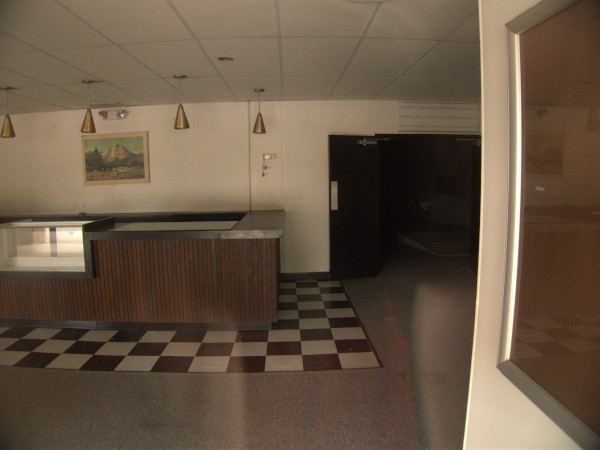 I wrote about this place a good while ago in a closing for The Gamecock Theater, and actually in that closing, from 2008, I noted that it also was closed. It may not exactly be that simple though.
Anyway, Resale Revue, in its first incarnation, was an antique-mall type of place. I only went in once, and it seemed it skewed more towards flea-market type antiques (old records, toasters etc) than antique furniture -- which was fine by me. I think I may have gotten a dial telephone there, but I have a number of them (two still hooked up..) and can't really recall.
That incarnation was gone by 2008, but I noticed this year that the place was hosting events for the Indie Grits Festival using the old theater space as a venue. Given that the a Colliers Keenan sign was in place in 2008 and is still in place, I'm guessing that the owners rent the space out for events from time to time as they are able, and the name carries over as nobody is going to change the sign for that.
Update 2 September 2020: Take "Parkland Plaza" out of the post title and add it as a tag. Add map icon, update tags in general.