Posted at 1:04 am in Uncategorized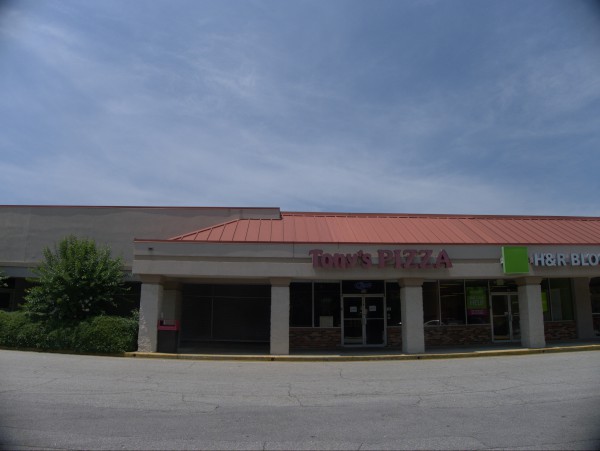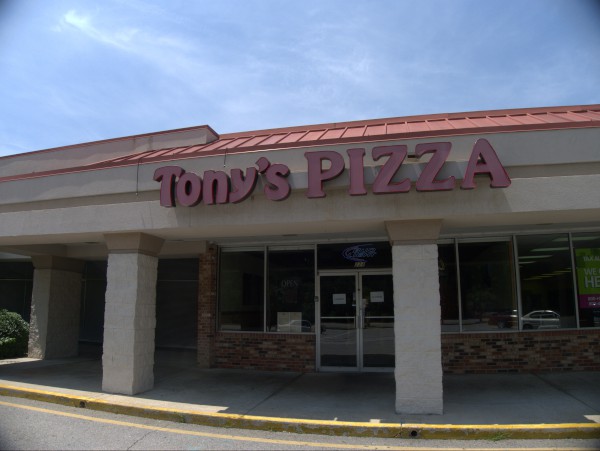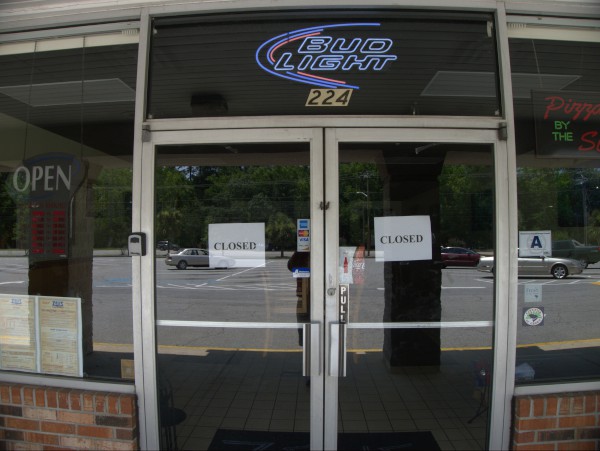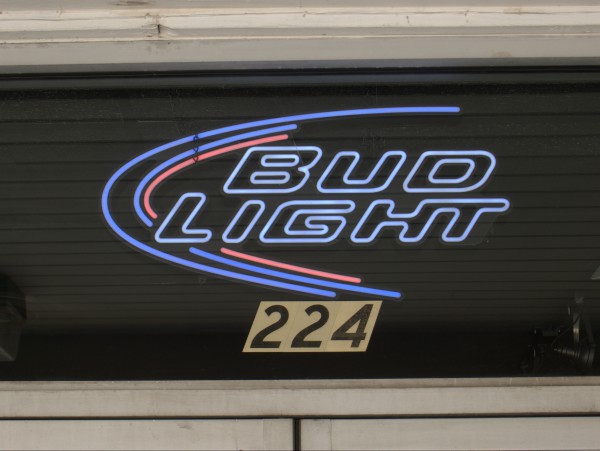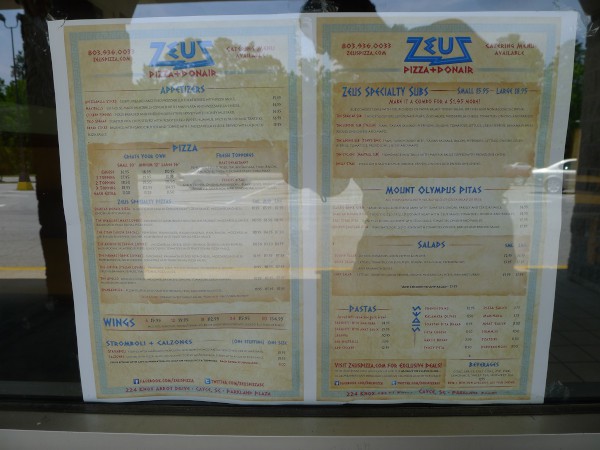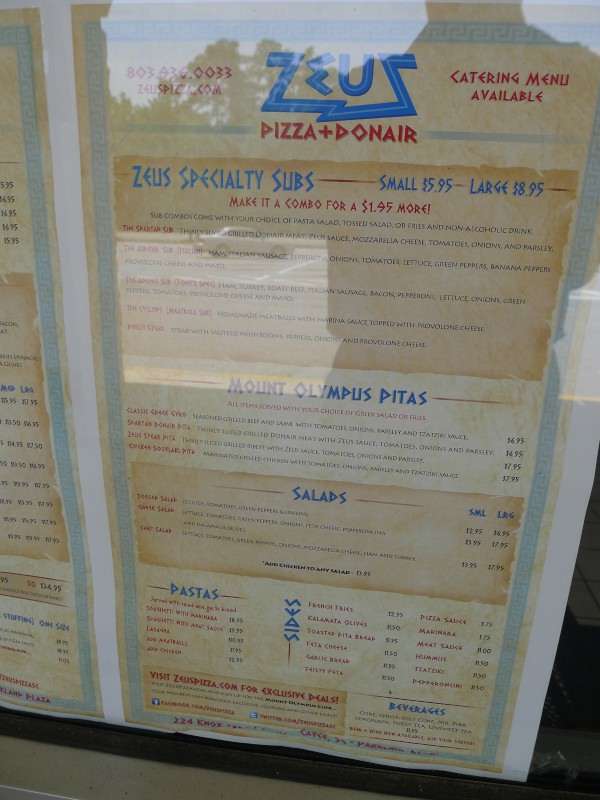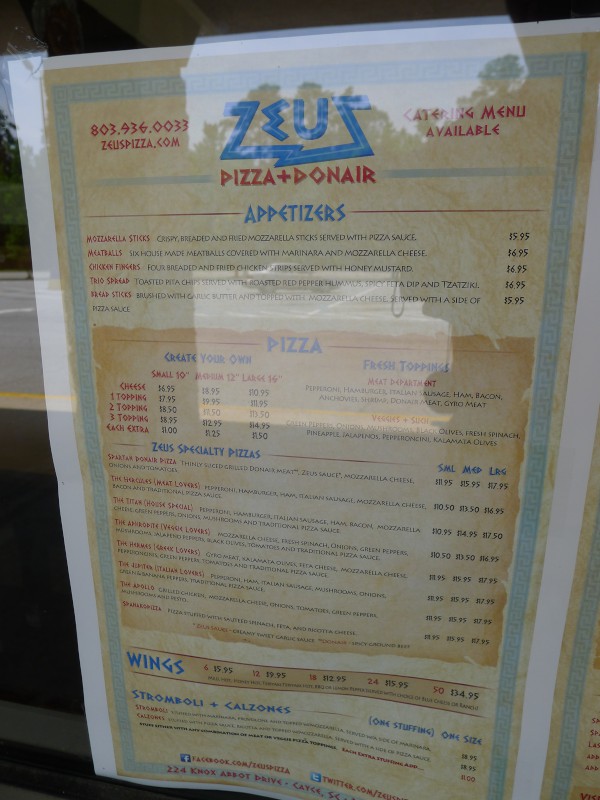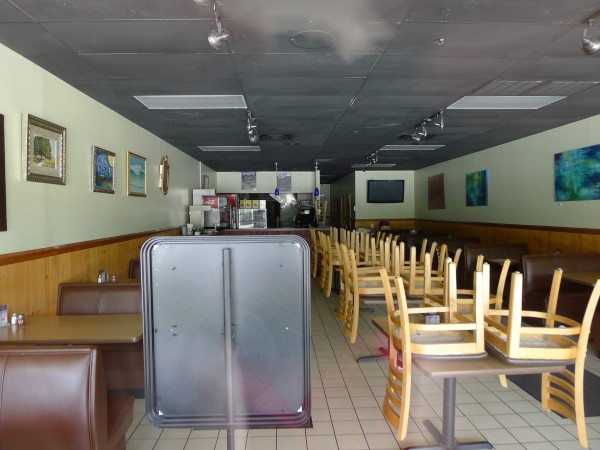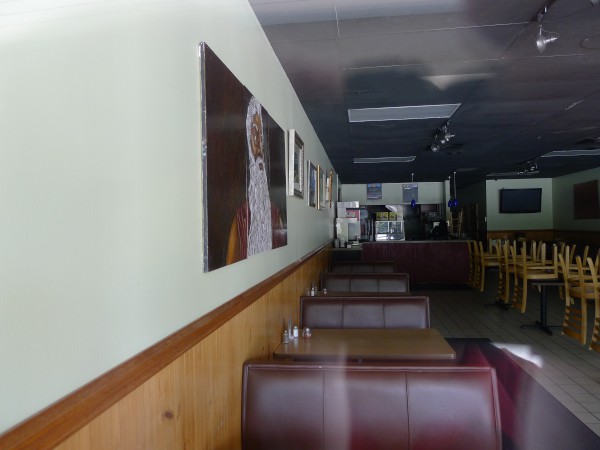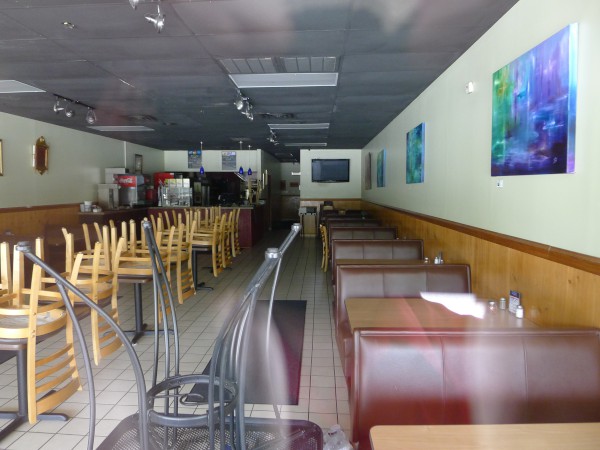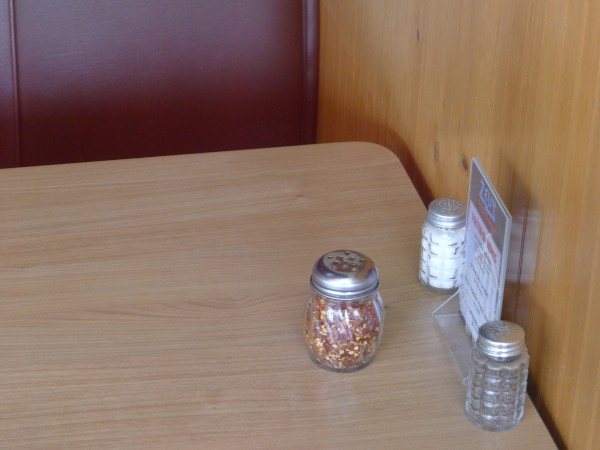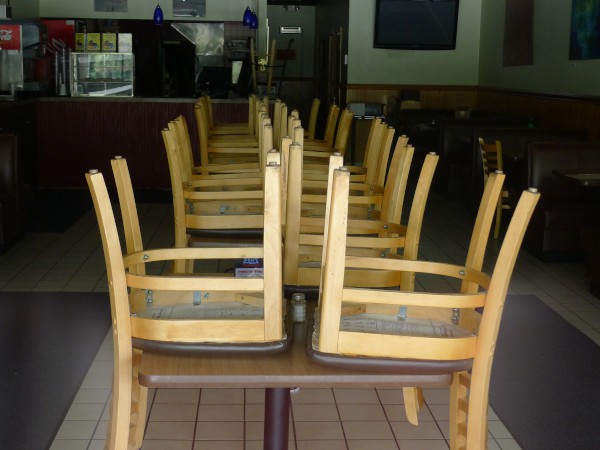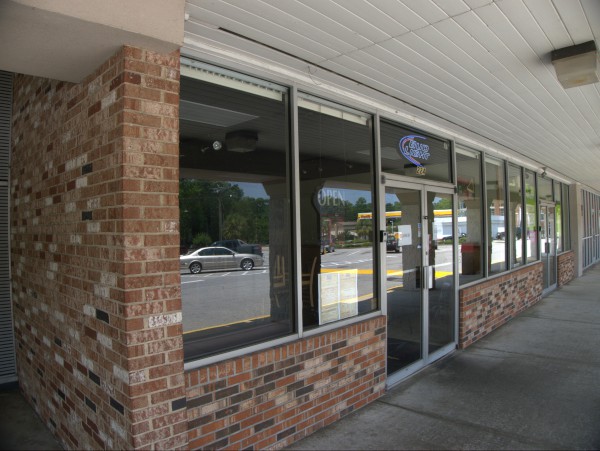 Zeus Pizza was the follow-on operation to Tony's Pizza in Parkland Plaza, using in fact a good bit of the same signage and interior setup.
As you can see from these pictures, the restaurant was a long narrow space. I think it might have benefited from more window tables, but the one time I ate there, I found it pleasant enough. As I recall, I had the stuffed shells with garlic bread, and it was perfectly fine. At that time, the restaurant had a cloth sign for "Zeus" hung over the "Tony's" lettering, as you can see in commenter Andrew's photos at the Tony's link above. I presume that if they had made it over the initial hump, they would have eventually gotten permanent letters over the marquee.
I'm not exactly sure when they closed -- The April issue of Skirt magazine is still in the inside rack, but that may be bi-monthly. I'm going to say it was probably at the end of May giving them about an 8 or 9 month run.
(Hat tip to commenter badger)
UPDATE 1 August 2012: Zeus is open again. See the comments for details, but here is the website.
UPDATE 4 October 2012: As mentioned in the comments, Zeus is unfortunately closed again: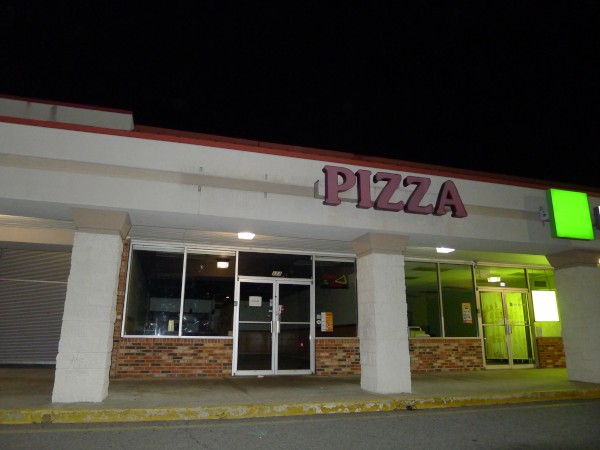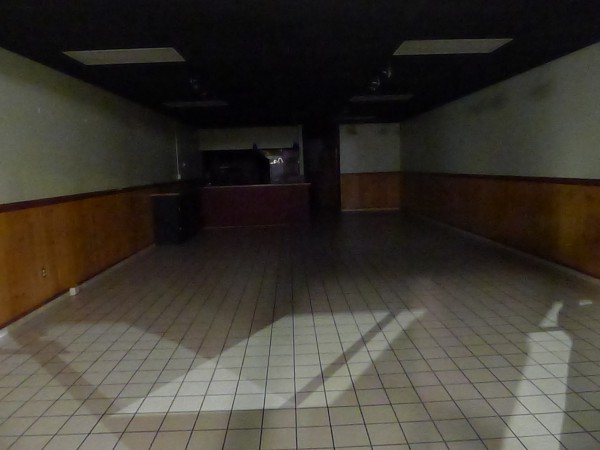 UPDATE 8 October 2014 -- Monterrey will be moving here from across Knox Abbott when their current building (bought by USC) is torn down: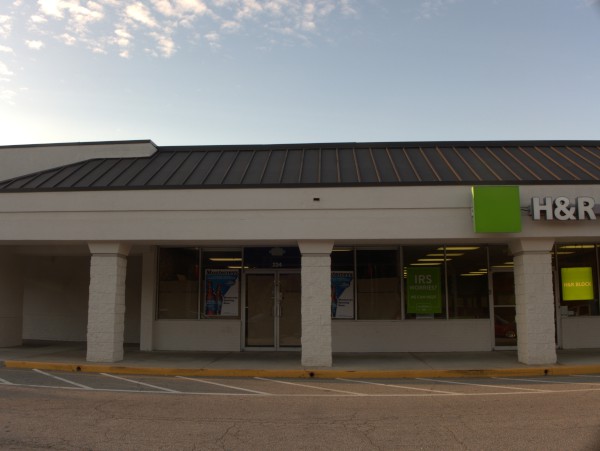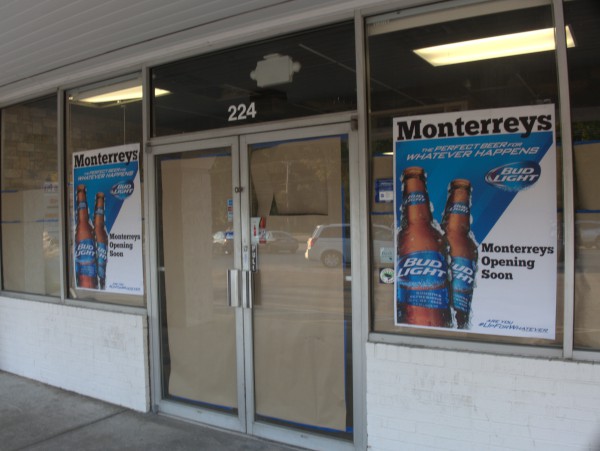 7 Responses to 'Zeus Pizza, 224 Knox Abbott Drive: May 2012 (Closed again)'
Subscribe to comments with RSS or TrackBack to 'Zeus Pizza, 224 Knox Abbott Drive: May 2012 (Closed again)'.
Leave a Reply