Archive for September, 2011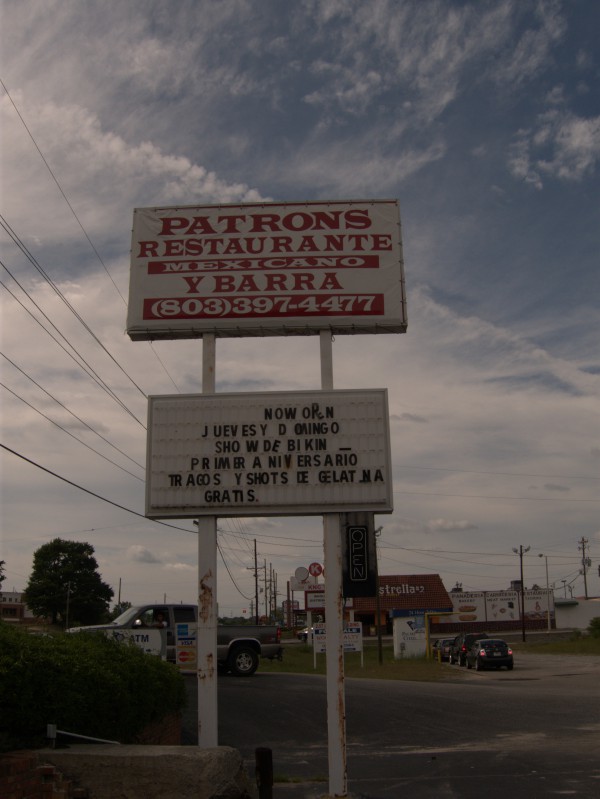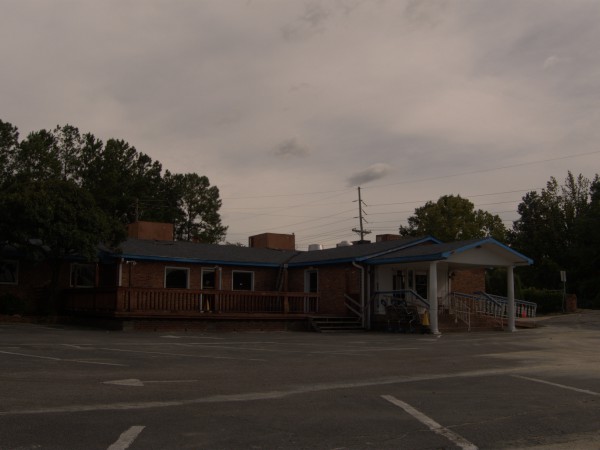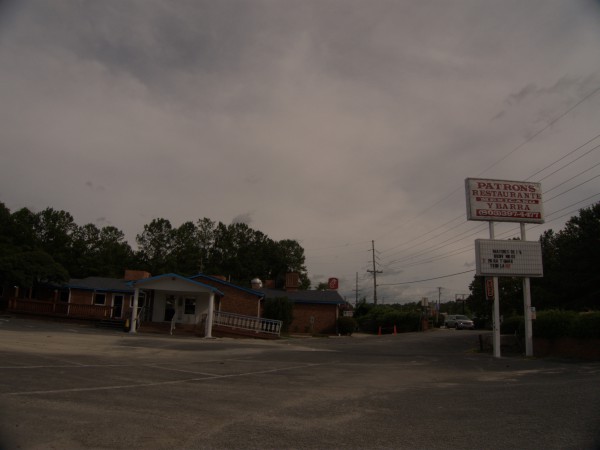 Well, I'm pretty sure that this follow-up operation to Zorba's and The Captain's Kitchen is gone. Or at least I've driven by it several times on weekend evenings now with no signs of activity despite someone having left the roadside OPEN sign turned on.
I never quite knew what to make of the place. It was obviously a nightclub with a latin audience, but it seemed to be open erratically, and for some reason despite it having been a fully kitchened restaurant in all its previous incarnations, Patrons set up a cooking operation on the deck. I don't speak Spanish, but "Show De Bikini" seems clear enough, and the rest of the sign would seem to indicate that the place made it to its one year anniversary at least.
A realty "for-sale" sign remains on the property, and has been there a good long time. I don't know if the owners finally decided to get serious about selling and kicked out the tennants or if Patrons just went under financially.
UPDATE 9 February 2012 -- Well, it appears that the next operation to give this building a go will be Continental: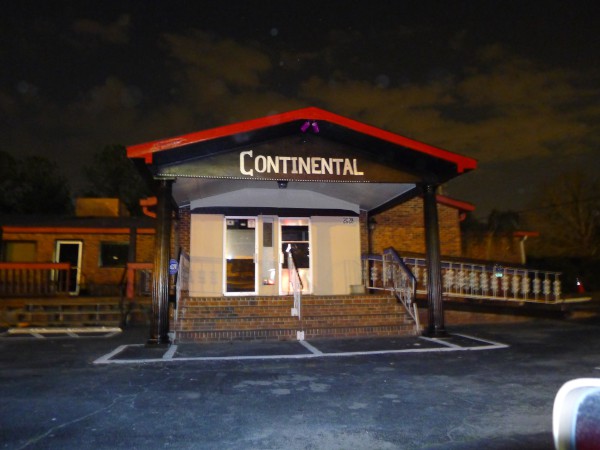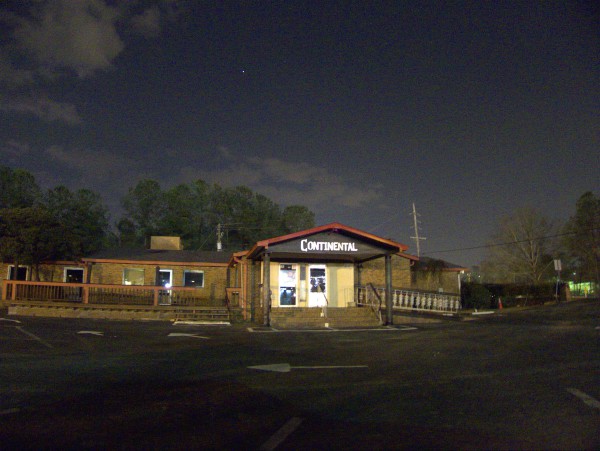 UPDATE 7 August 2019: Adding tags and map icon.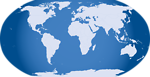 Posted at 12:39 am in Uncategorized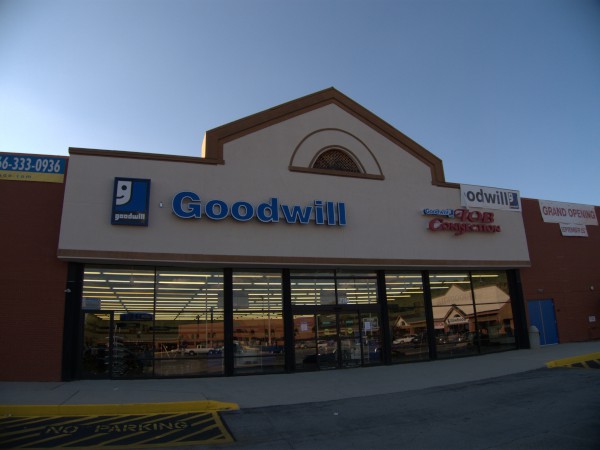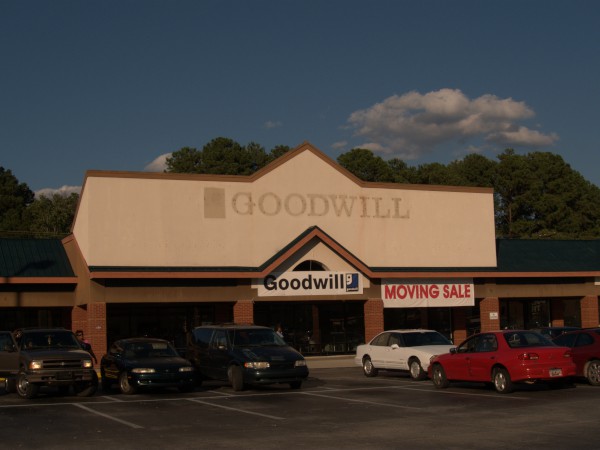 I was picking up some printer paper at Staples today, and noticed that the Goodwill in Fashion Place on Decker Boulevard at Trenholm Road Extension will be moving from the East (back) wing of the plaza to the North wing. The grand opening is slated for 15 September, and they have a moving sale going on now.
Their destination is, of course, the former Phar-Mor / Superpetz location.
UPDATE 30 September 2011 -- The move is done: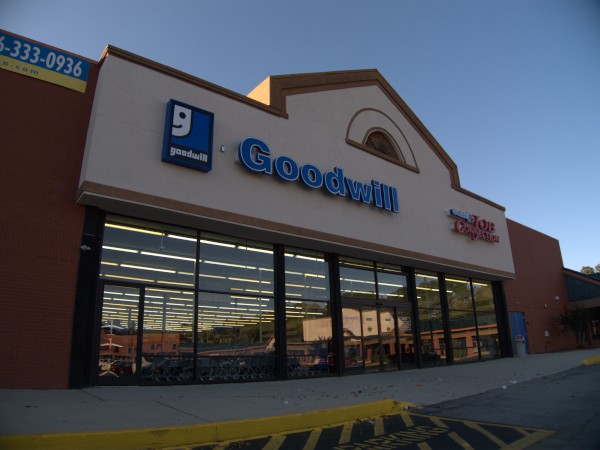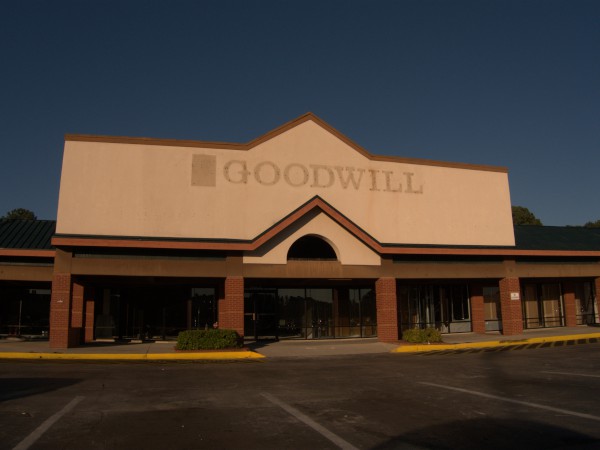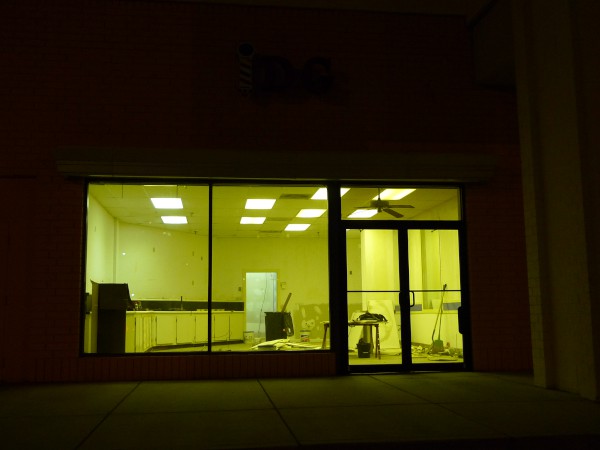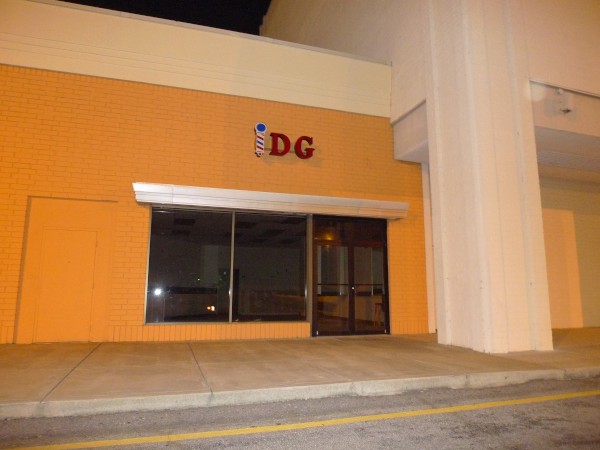 My memory is that in the original layout of Dutch Square, there were two stores in the actual mall building which had no access to the mall interior: Jackson Camera and Baskin-Robbins.
Why this was, I don't know. A camera store, even a smaller one (but more than a film drop-off) could easily draw foot traffic inside the mall as well as any number of other specialized stores that had inside access, and there were other fast-food operations inside, such as Orange Julias, Chick-Fil-A and lunch counters at Edkerd's and Woolworth's.
At any rate, Baskin-Robbins soldiered on with its odd location for a good number of years until around 1996. I noticed some activity in the store recently (first picture), and it turns out that it is to be reopened (or perhaps already is) as a barber shop.
UPDATE 9 September 2011: Commenter Weston points out I was wrong about the 96-ish closing date, I've changed it to something less specific (Late 90s/Early 2000s) for now.
UPDATE 18 January 2023: Update tags, add map icon.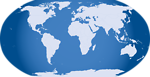 Posted at 10:34 pm in Uncategorized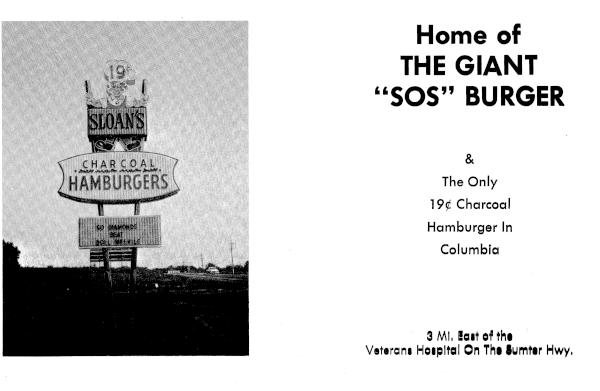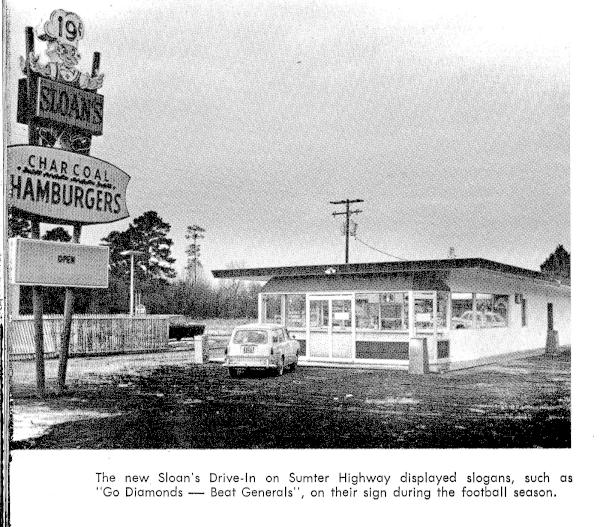 Big thanks to commenter Gary, who sent in these pictures of Sloan's Drive-In on the Sumter Highway, and says that it was located near Universal Drive. The pictures are from an old Lower Richland yearbook, and apparently the restaurant owner was a LR booster to judge from the signs.
I have to say that I absolutely no memory of ever seeing this place, and we used the Sumter Highway to go to the beach for most of the 1960s and early 70s (until I-20 made Screaming Eagle Road an attractive option). Gary puts the restaurant in the 1970s, but I'm a bit skeptical. The design aesthetic looks much earlier to me, 50s or 60s, and I can't find a yellow pages listing for the place in my 1970 restaurant pages (or any other of the '70s pages I have here at home). Anyone have any personal recollections of the place? The country could certainly use a good $0.19 hamburger!
UPDATE 23 October 2011 -- Ok, I have done a little checking at the library, and this is what I found out about Sloan's:
They first listed in the December 1967 Southern Bell phonebook, and last listed in the December 1969 directory. They ran the same Yellow Pages ad (reproduced below) in each year of their listing. Also, as mentioned in the comments, the 8010 Garners Ferry Road address where Sloan's sat has been subsumed as part of Grace Hill Plaza, which is officially 8006 Garners Ferry Road. Also, the official name was Sloan's Charcoal Hamburgers so I have changed the post title from Sloan's Hamburger Drive-In to that.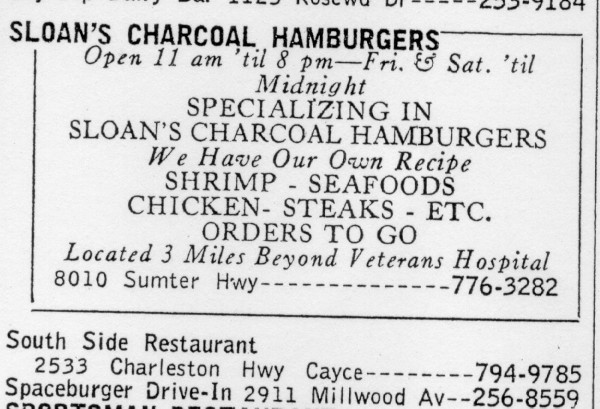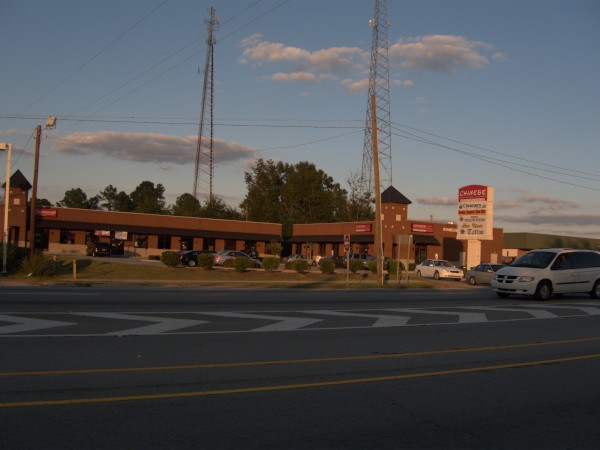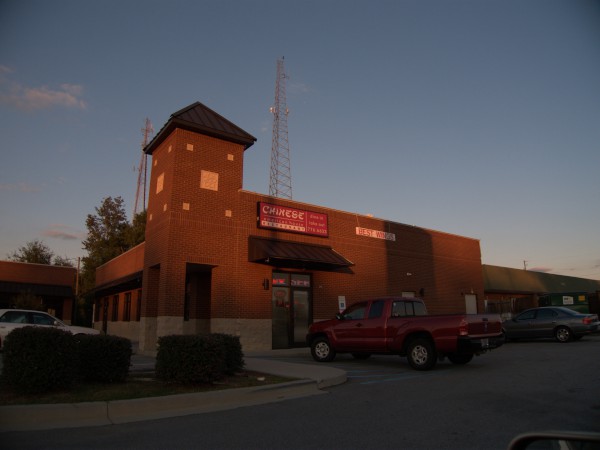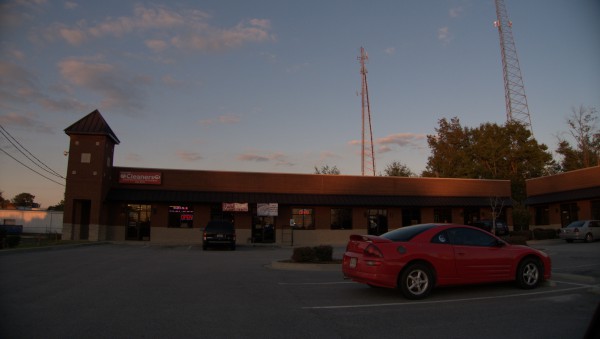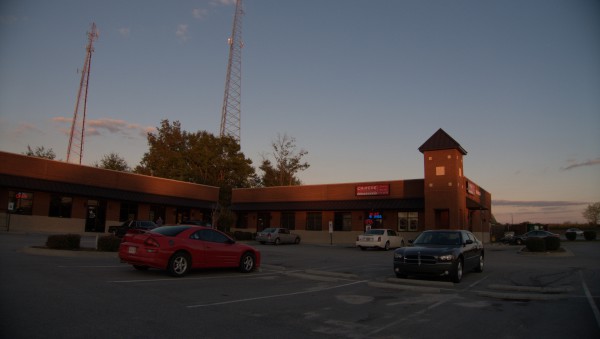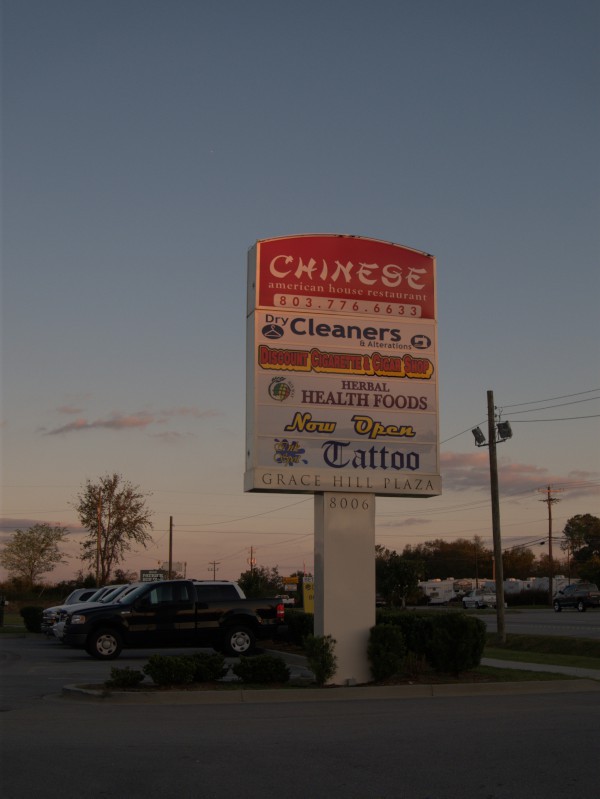 Posted at 1:53 am in Uncategorized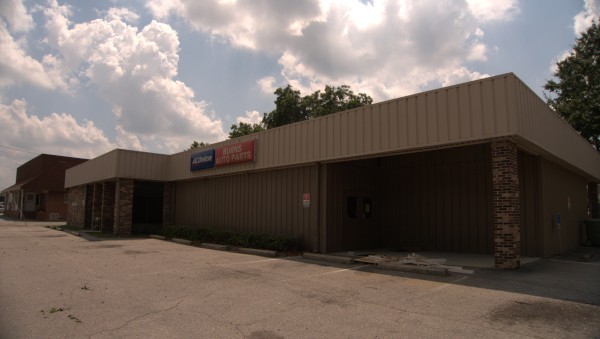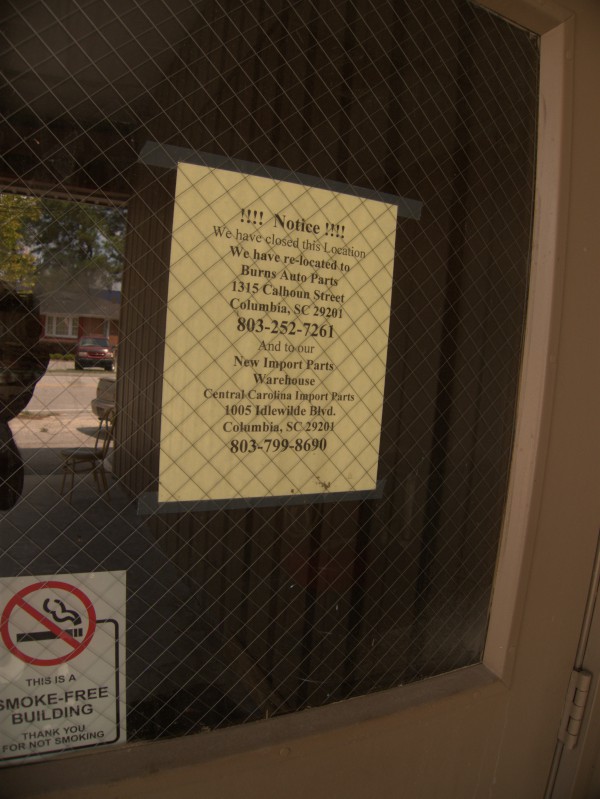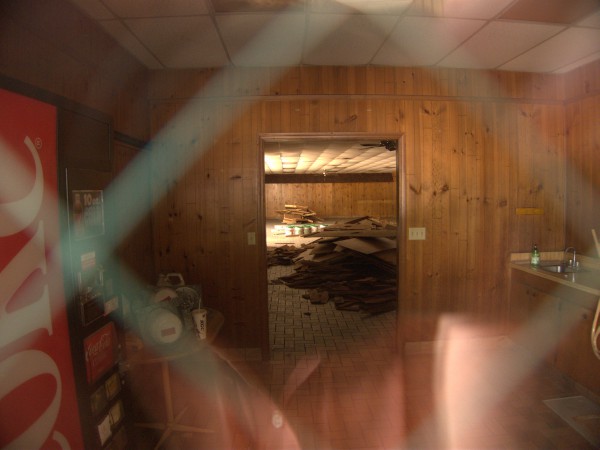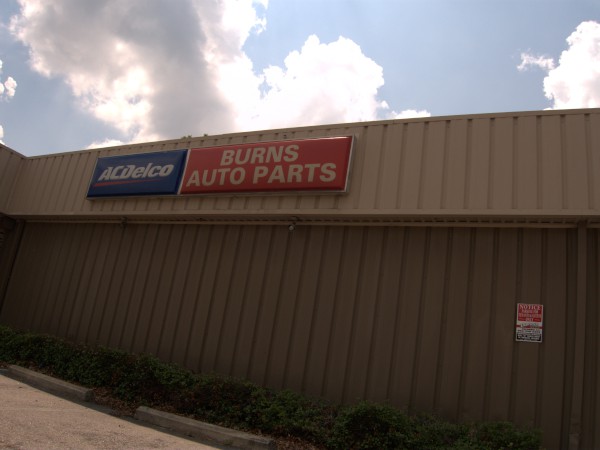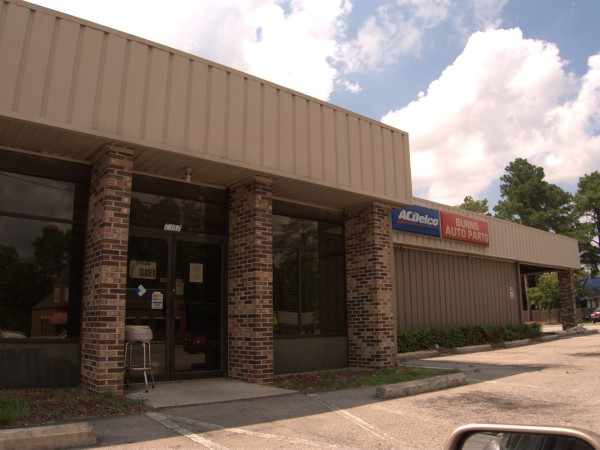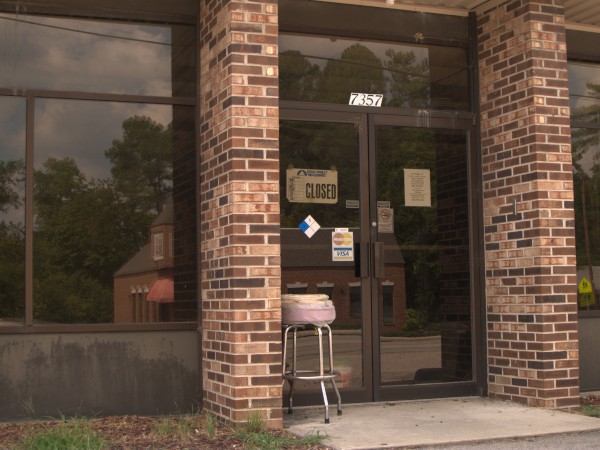 As I was looking for The Sunbeam Thrift Store the other week, I noticed that this storefront on the West side of Parklane just north of Columbia Mall was also vacant. The sign indicates that they have relocated to 1315 Calhoun Street, which looks to be about at the intersection with Sumter.
This place is not too far from the NAPA on O'Neil Court which also relocated, though there are still a number of parts stores in the general area.
UPDATE 7 May 2012: The Calhoun Street location has now closed as well.
Posted at 10:01 pm in Uncategorized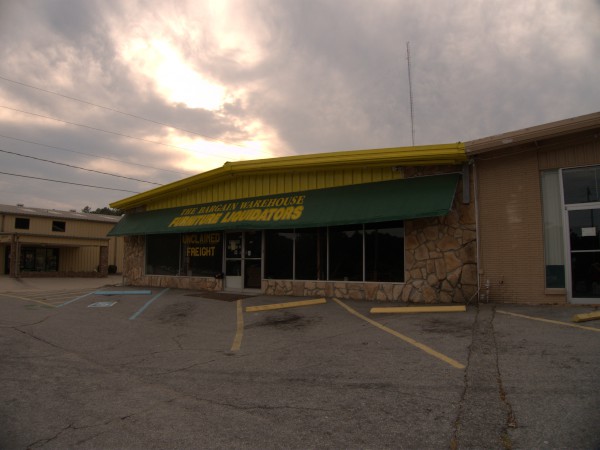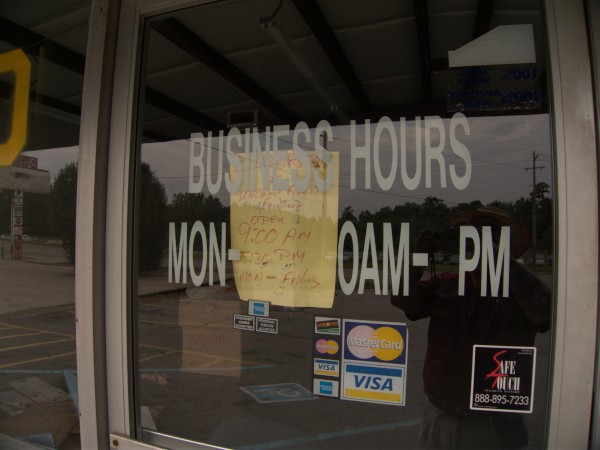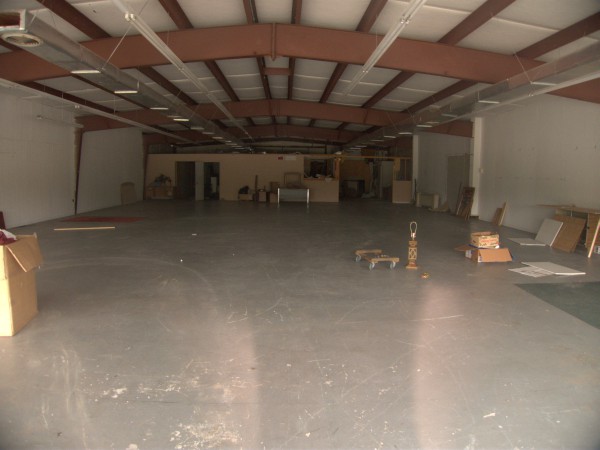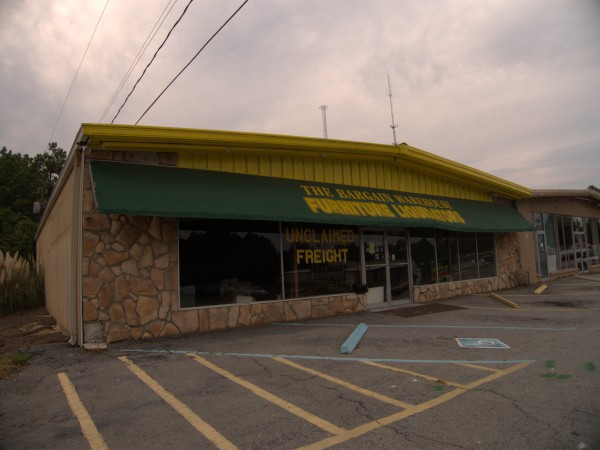 Looks like someone claimed all the freight after all!
Or they may perhaps have moved to Blythewood. There is a Bargain Warehouse listed there in this year's phonebook.
I wonder what this place was originally? There are three connected units in this small strip at Two Notch and Calvin Drive. The two end units have this odd, rocky facade, while the middle unit does not. Curiously, the Chinese Wing Restaurant on Two Notch at Fontaine Road also has the same sort of facade. I like the touch of yellow here as it makes the place stand out a bit from its neighbors.
UPDATE 30 September 2011: Add picture of roadside sign at top.
Posted at 1:59 am in Uncategorized
Posted at 1:40 am in Uncategorized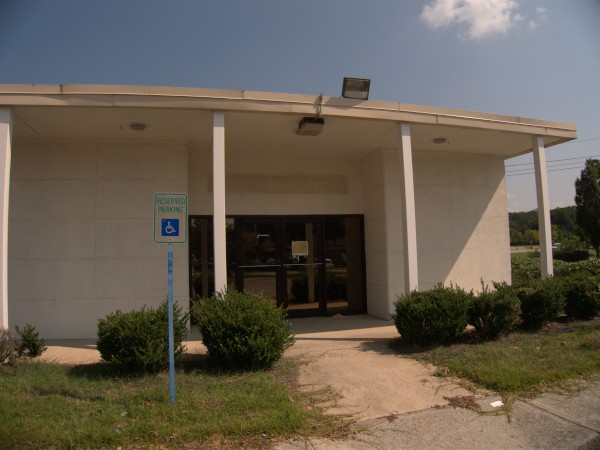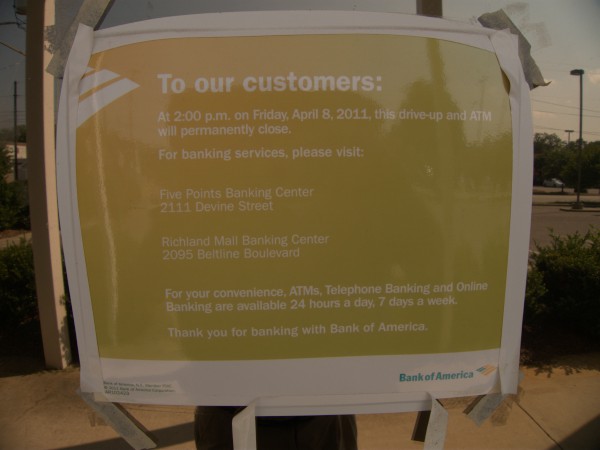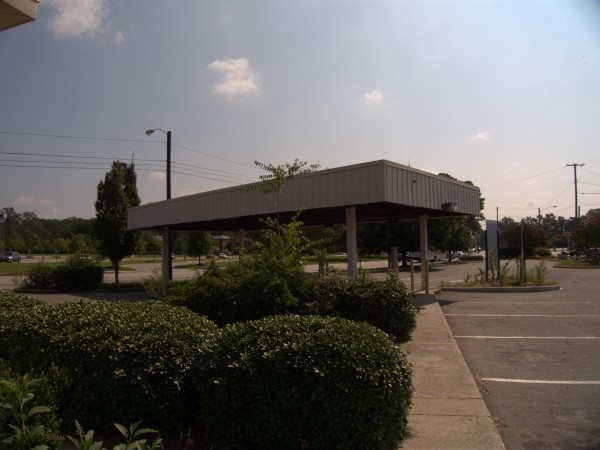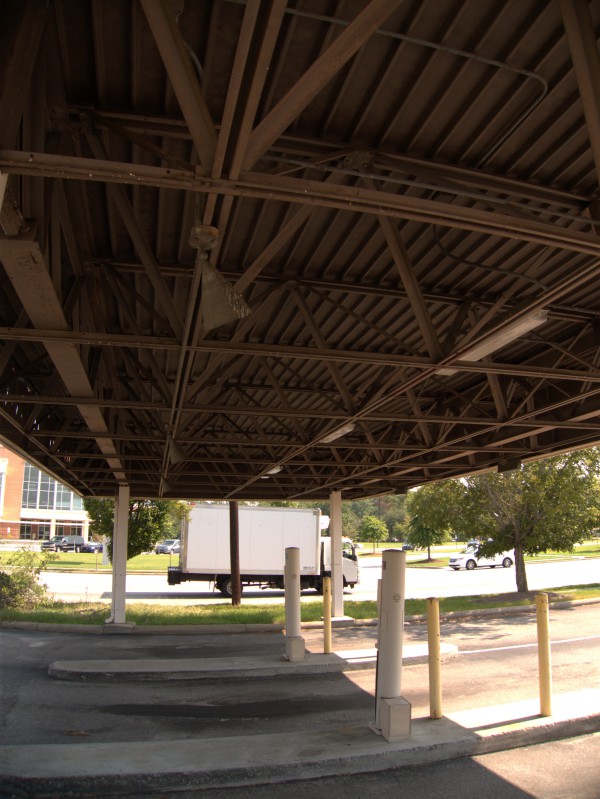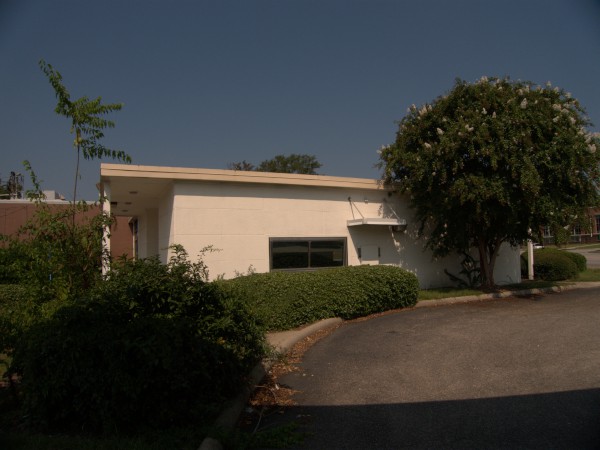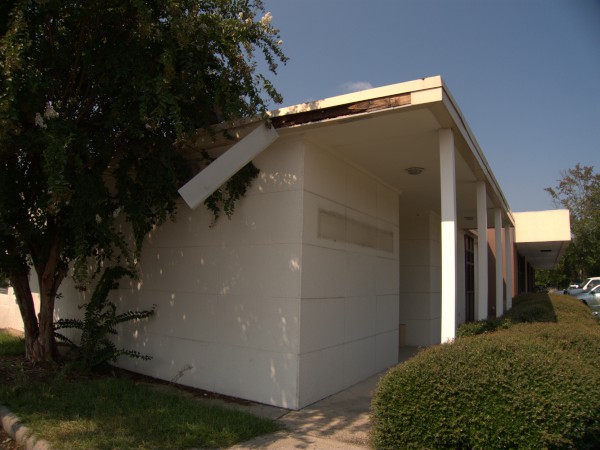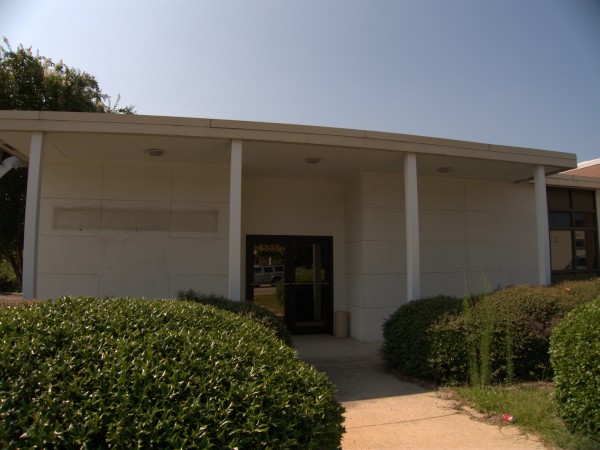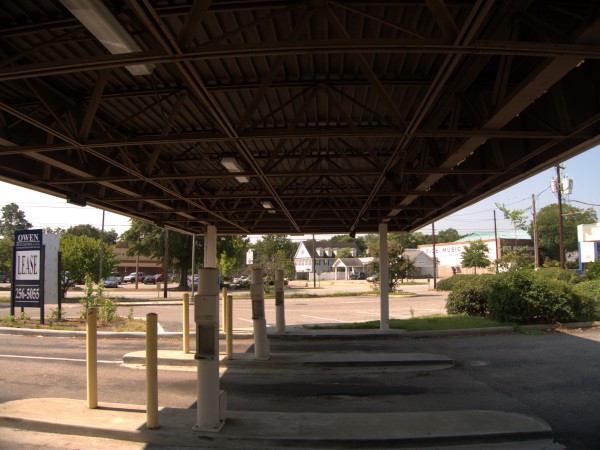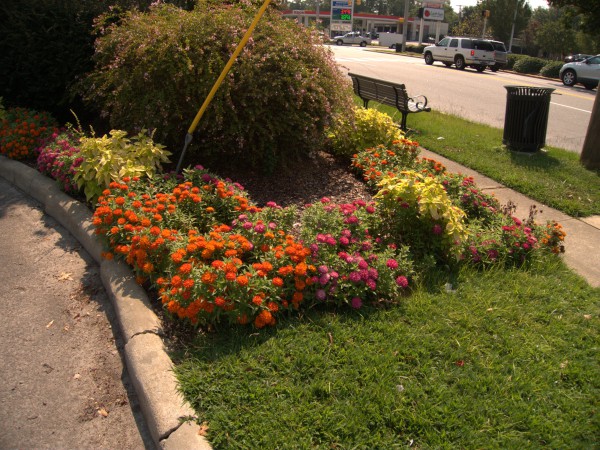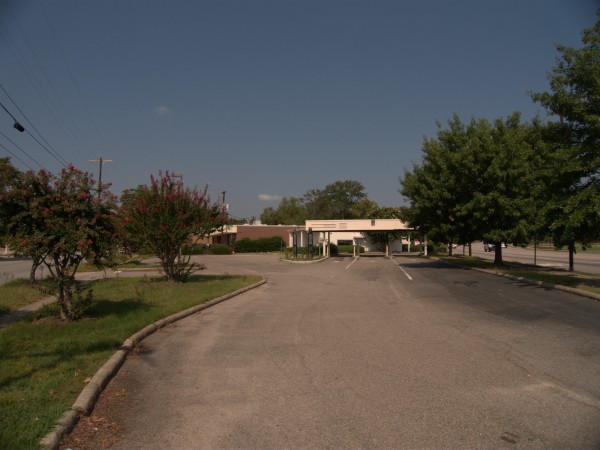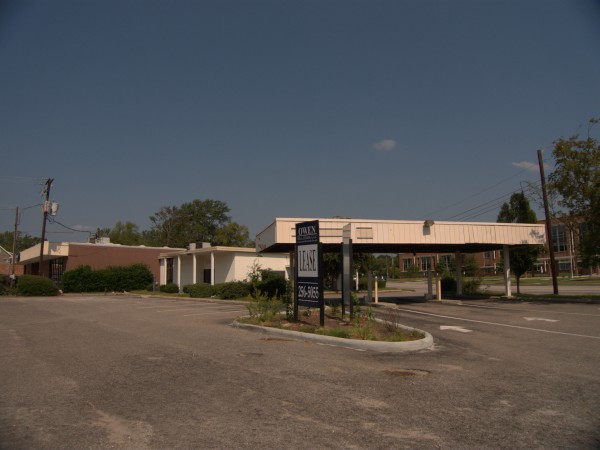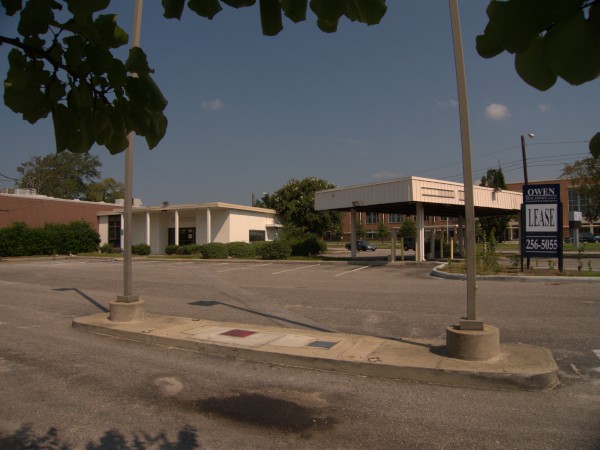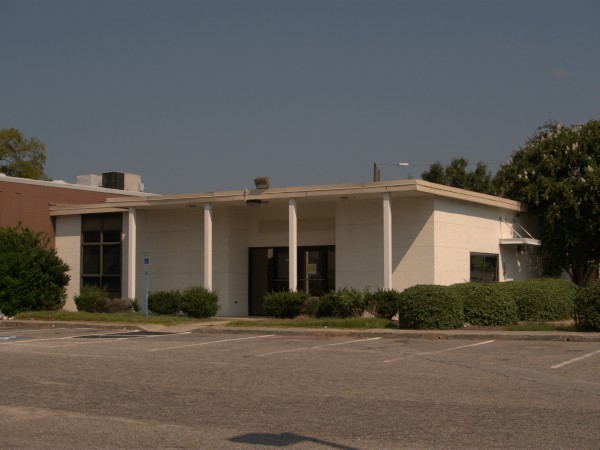 The sign on this former Bank of America branch dates the closing to 8 April 2011, but if I hadn't seen that, I could have almost sworn I used this ATM several months after that. At any rate, I certainly didn't notice that the place was gone until this week. (And it has been gone long enough that the grass is unkempt, and the building starting to deteriorate [though someone is still tending the flowers in the sidewalk patch]). The building is on an odd triangular shaped lot at the sharply angled corner where Millwood Avenue hits Devine Street, and as I recall, it could be a chore to get in and out of, depending on where you were coming from and trying to get to.
I'm not sure why the branch was closed, but from what I can tell of the news, Bank of America in general continues to be in a pickle due both to bad luck and bad practices during the run-up and aftermath of the housing boom. Anyway, it will be interesting to see what goes in here. It might be a nice place for a restaurant as this stretch of Devine doesn't really have any.
UPDATE 13 March 2014 -- It's to be a Dunkin' Donuts, the sign was going up today: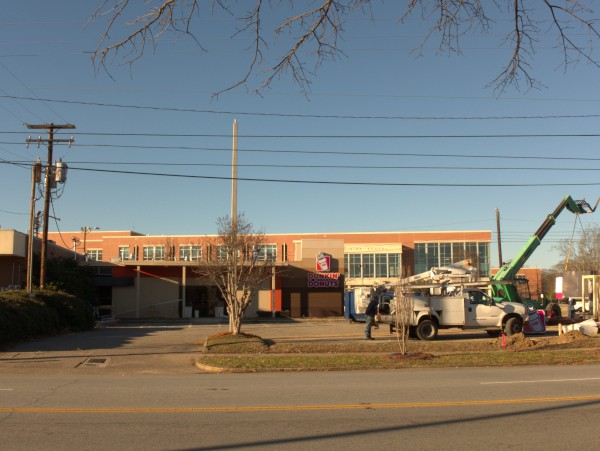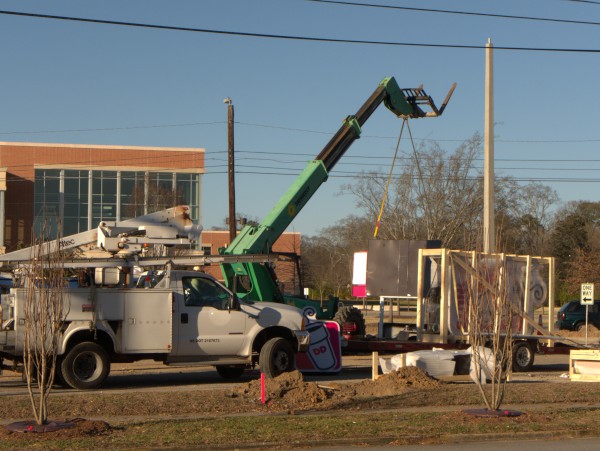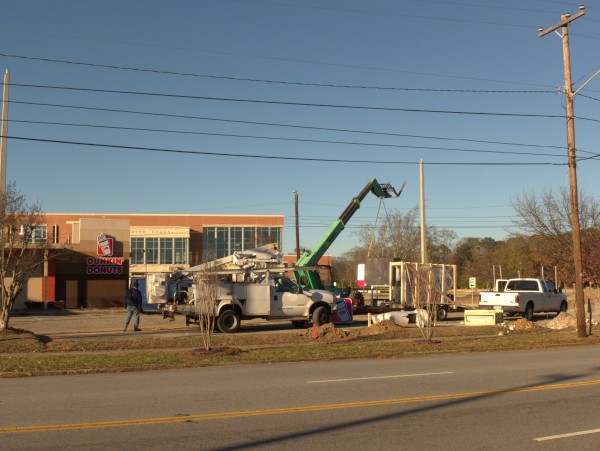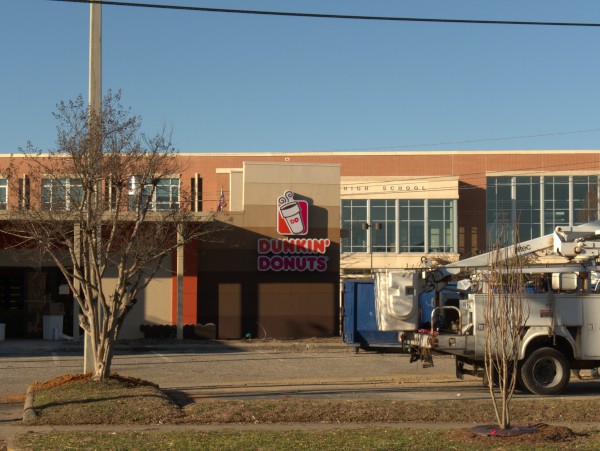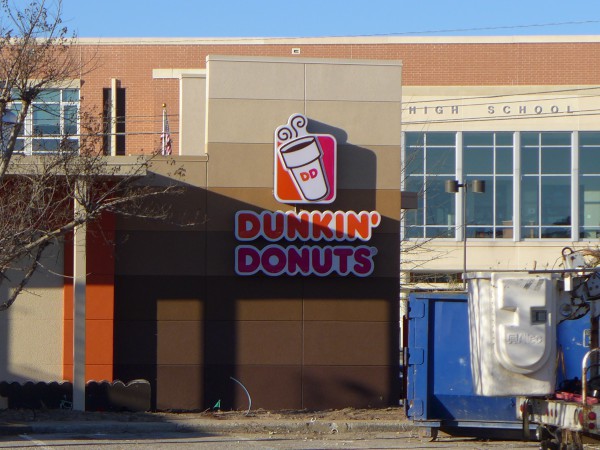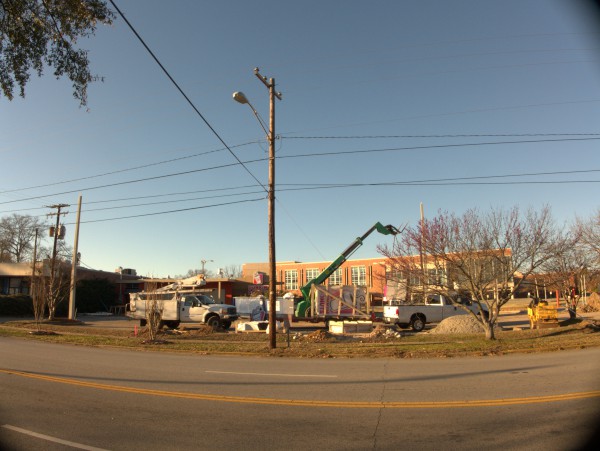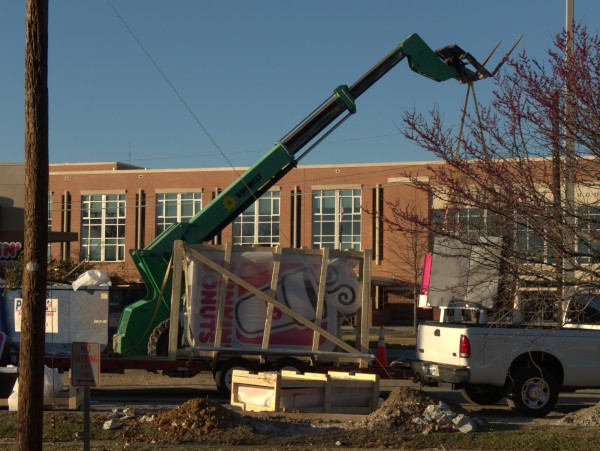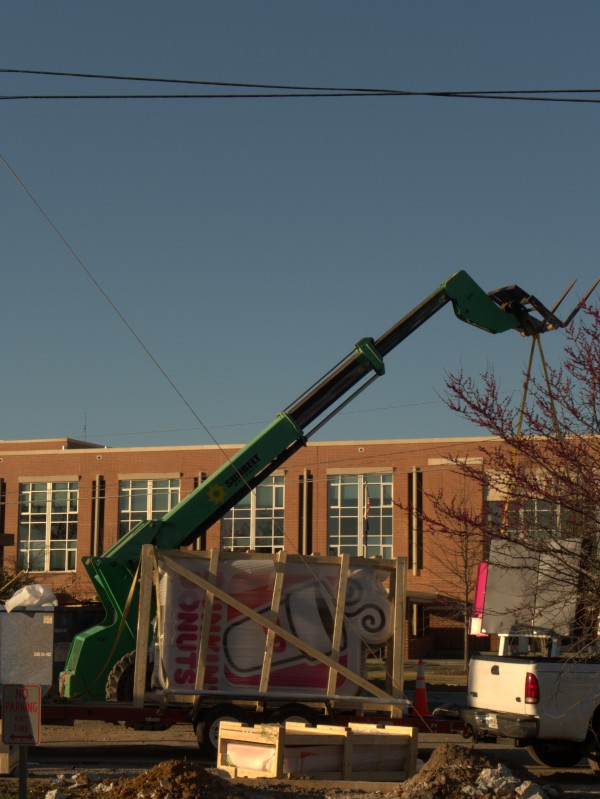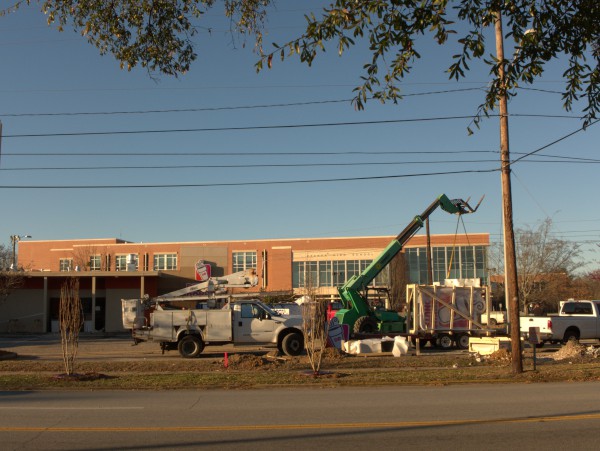 Posted at 1:39 am in Uncategorized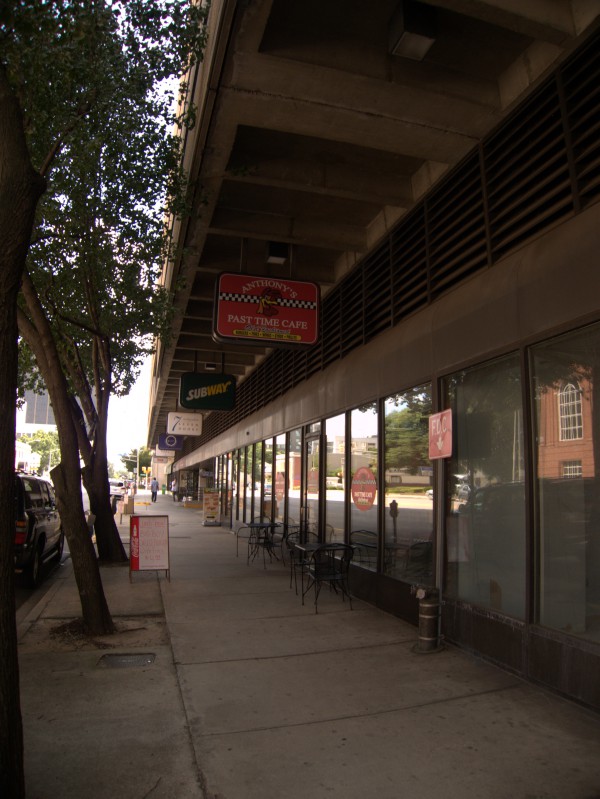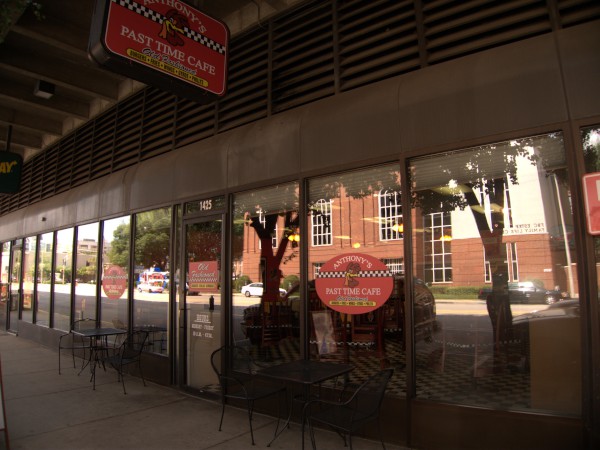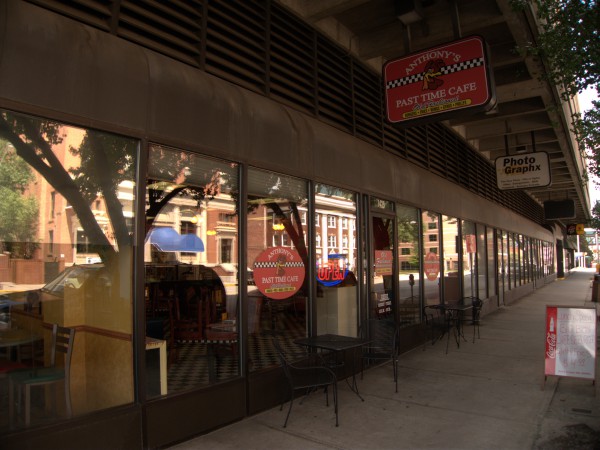 Cabo Fresh Taco, on Sumter Street near the hospital and in between Quiznos Sub and The Palmetto Sandwich Shop is gone. I never was really aware that it was there, or I might have stopped by though I very rarely eat downtown.
The replacement operation is already in place, Anthony's Past Time Cafe which I presume is connected with Anthony's Dairy Bar on Two Notch.
(Hat tip to commenter Payne)
UPDATE 2 June 2020: Anthony's closed and rebranded as Massey's some time ago, then Massey's also closed. Rather than put the Anthony's closing on the Massey's closing page, or making a separate page, I will put it here because the pictures here already show it. So I am adding Anthony's to the post title.