Posted at 1:40 am in Uncategorized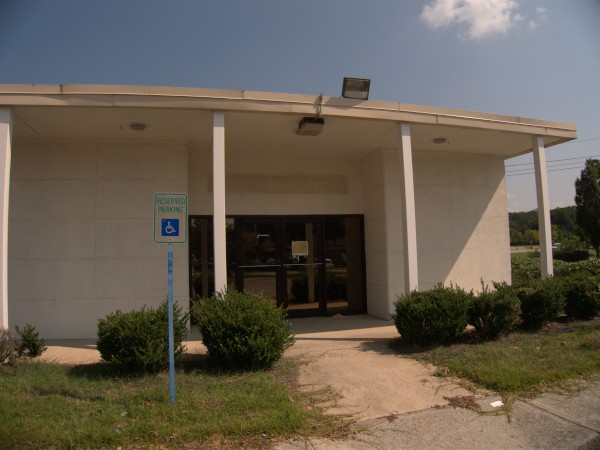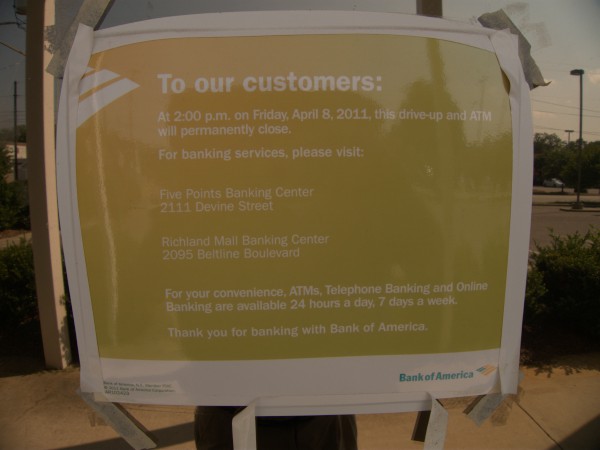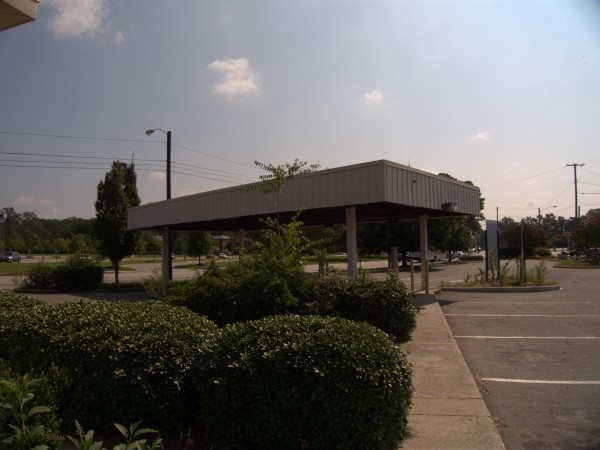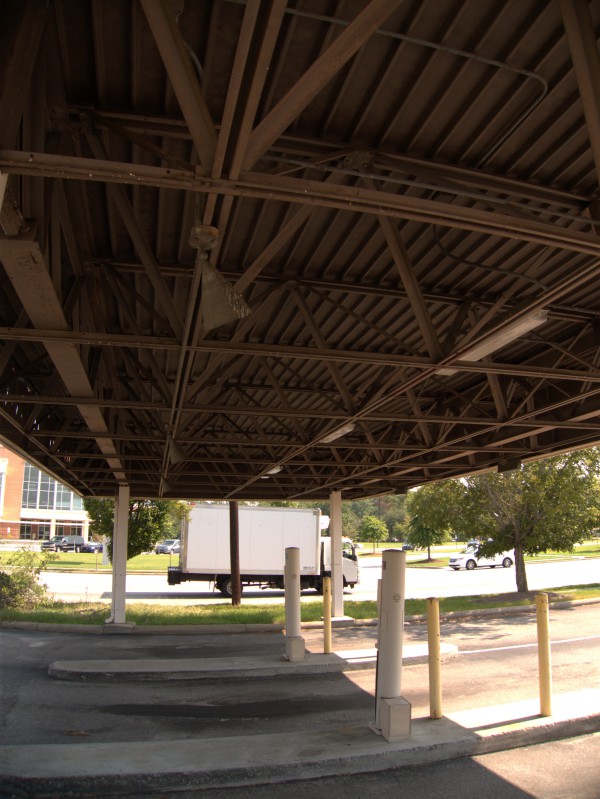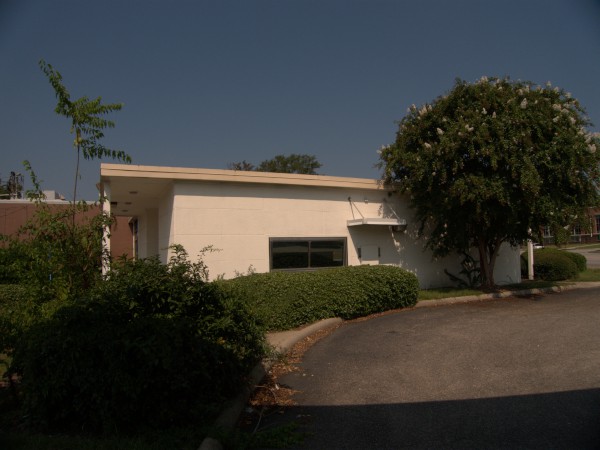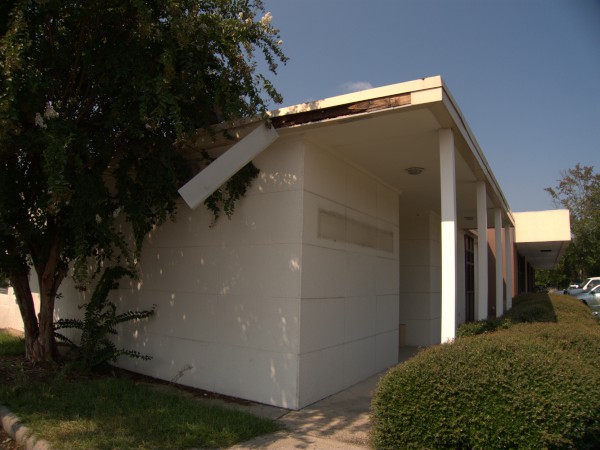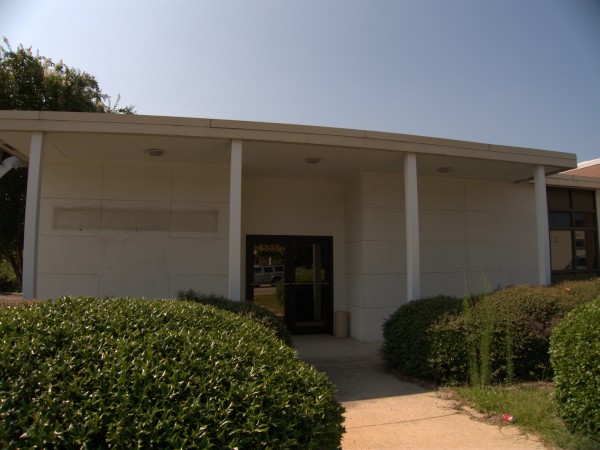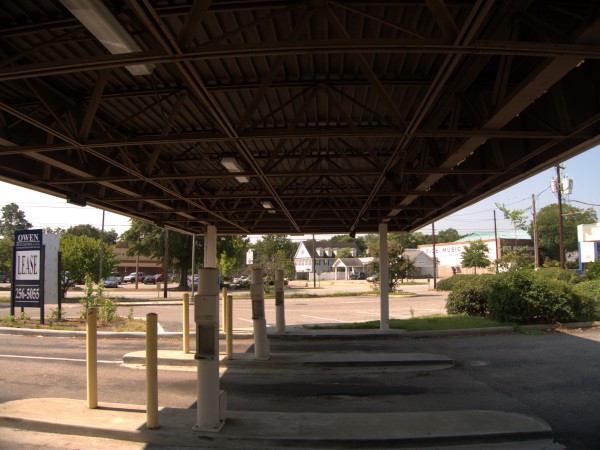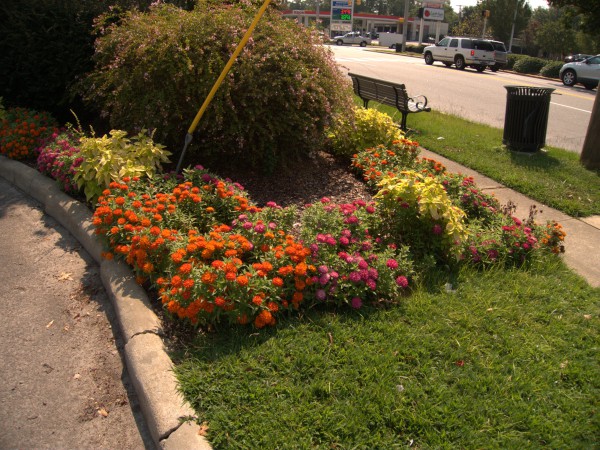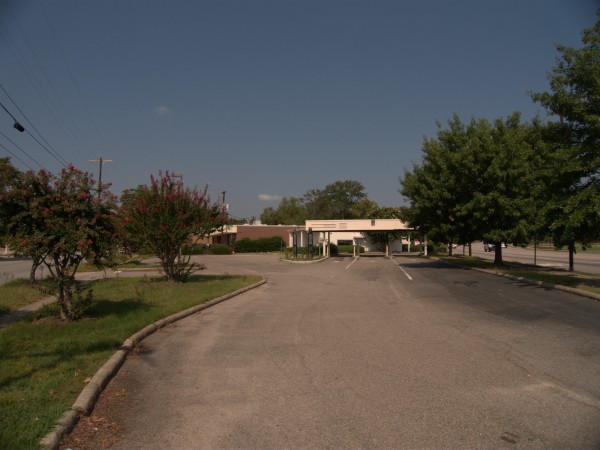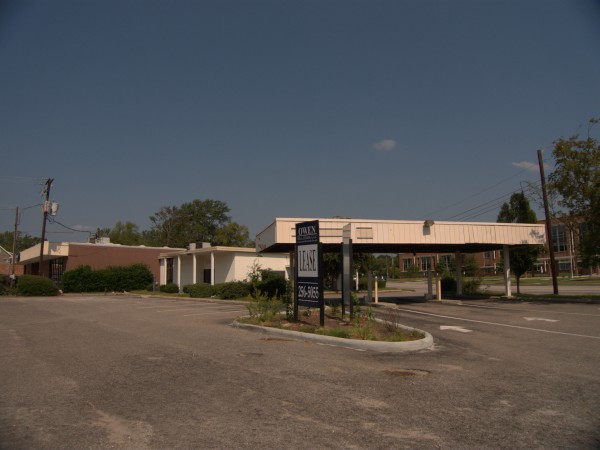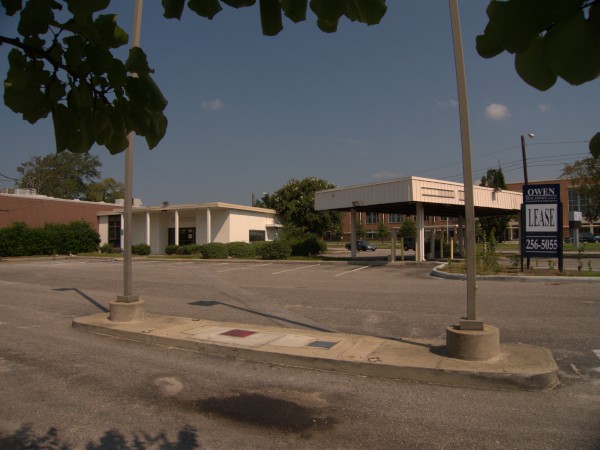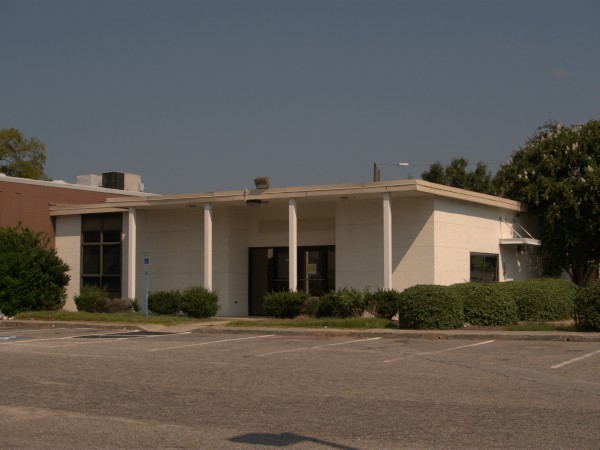 The sign on this former Bank of America branch dates the closing to 8 April 2011, but if I hadn't seen that, I could have almost sworn I used this ATM several months after that. At any rate, I certainly didn't notice that the place was gone until this week. (And it has been gone long enough that the grass is unkempt, and the building starting to deteriorate [though someone is still tending the flowers in the sidewalk patch]). The building is on an odd triangular shaped lot at the sharply angled corner where Millwood Avenue hits Devine Street, and as I recall, it could be a chore to get in and out of, depending on where you were coming from and trying to get to.
I'm not sure why the branch was closed, but from what I can tell of the news, Bank of America in general continues to be in a pickle due both to bad luck and bad practices during the run-up and aftermath of the housing boom. Anyway, it will be interesting to see what goes in here. It might be a nice place for a restaurant as this stretch of Devine doesn't really have any.
UPDATE 13 March 2014 -- It's to be a Dunkin' Donuts, the sign was going up today: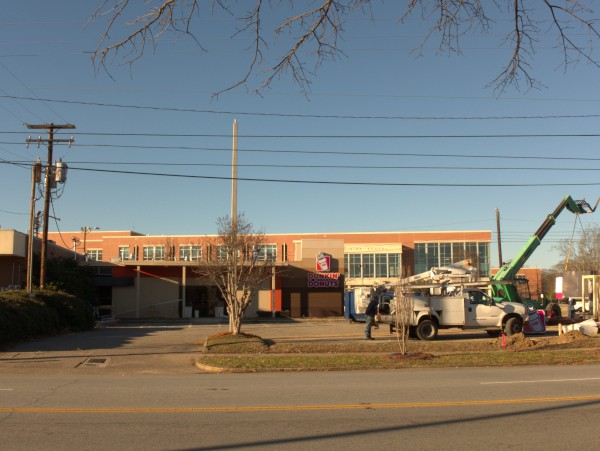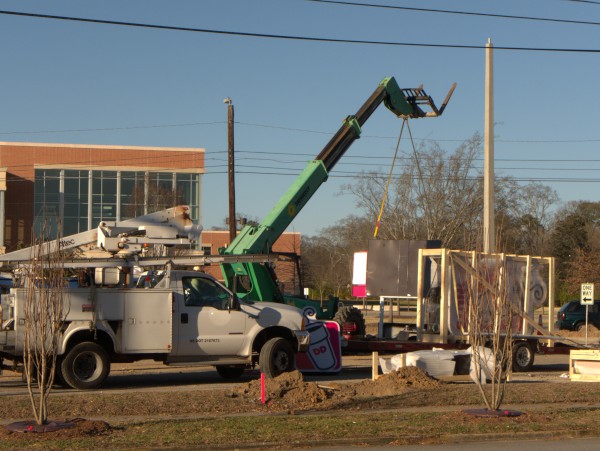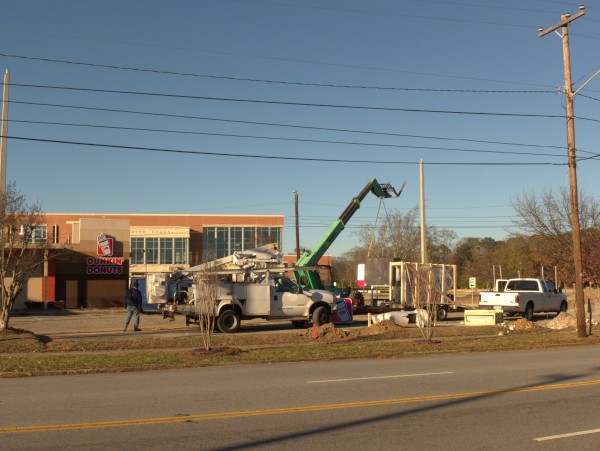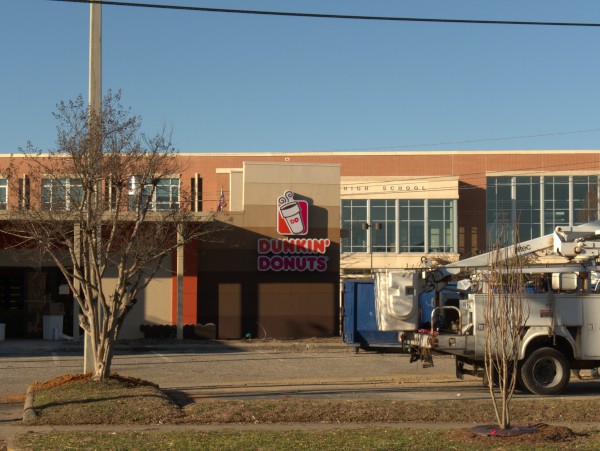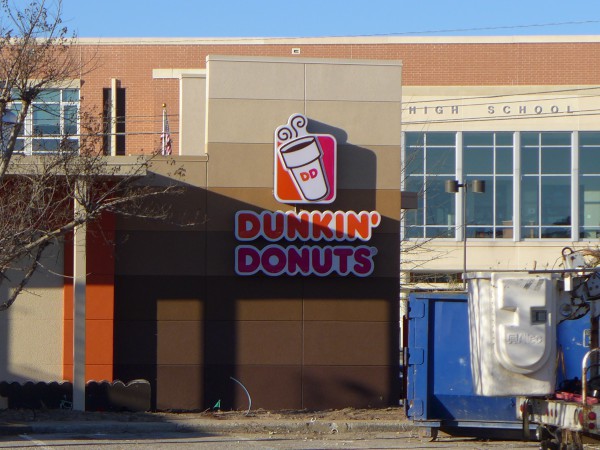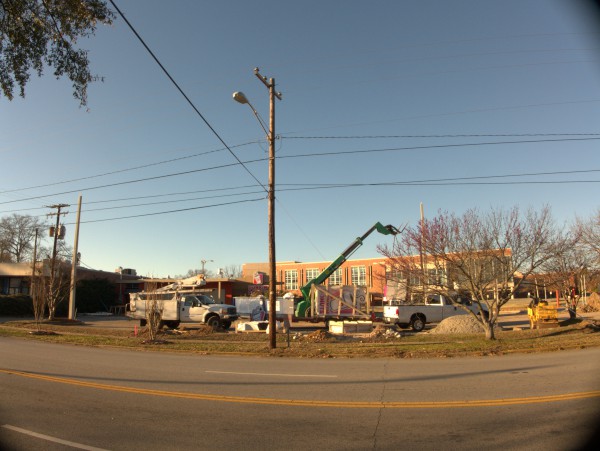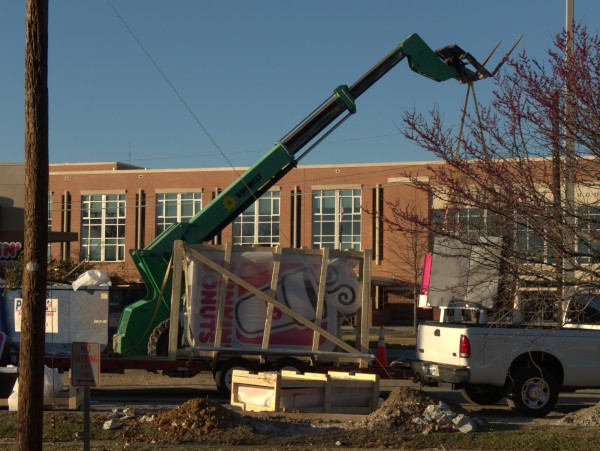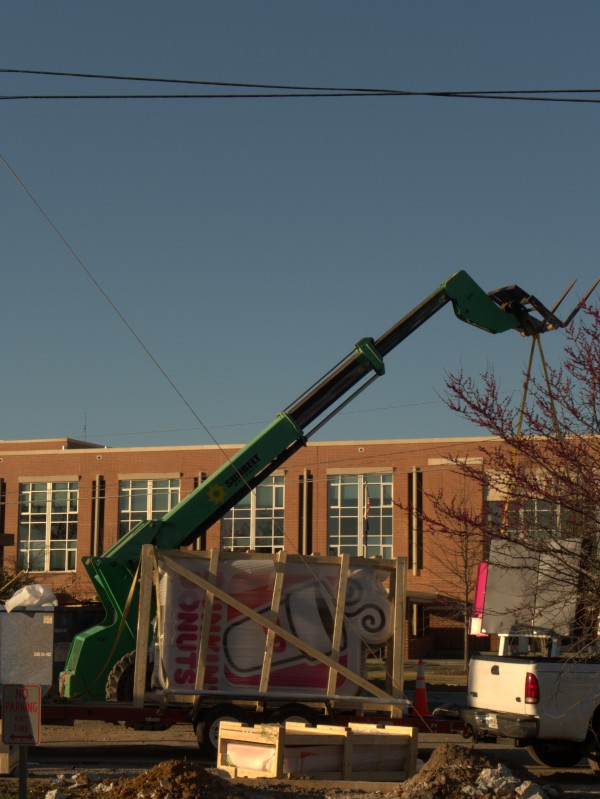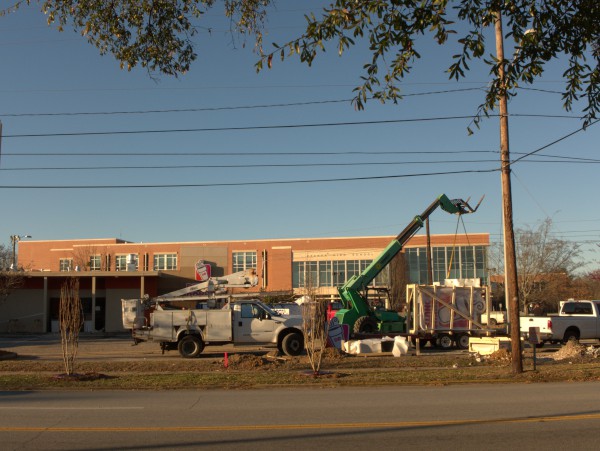 3 Responses to 'Bank of America, 3336 Millwood Avenue: 8 April 2011'
Subscribe to comments with RSS or TrackBack to 'Bank of America, 3336 Millwood Avenue: 8 April 2011'.
Leave a Reply