Archive for December, 2010
Posted at 1:14 am in Uncategorized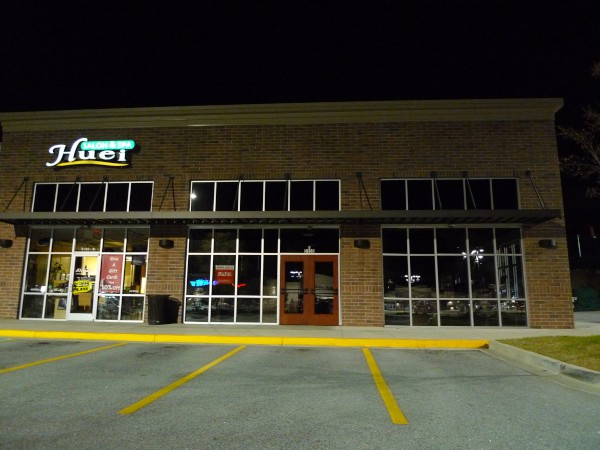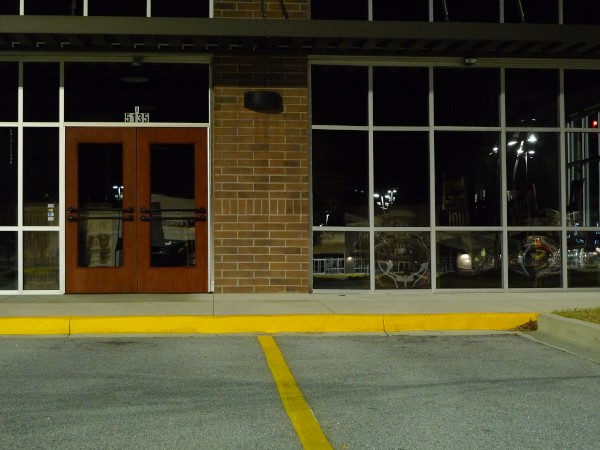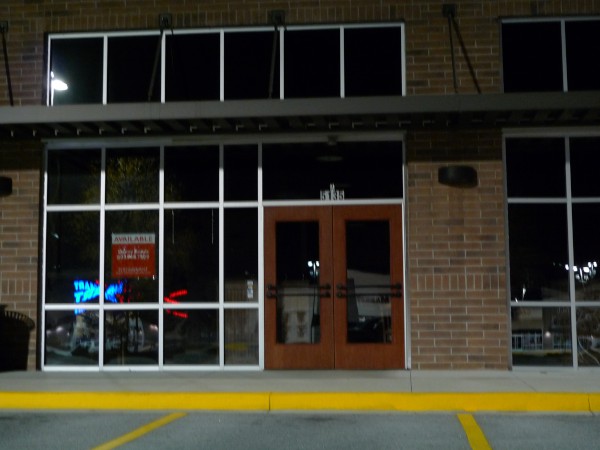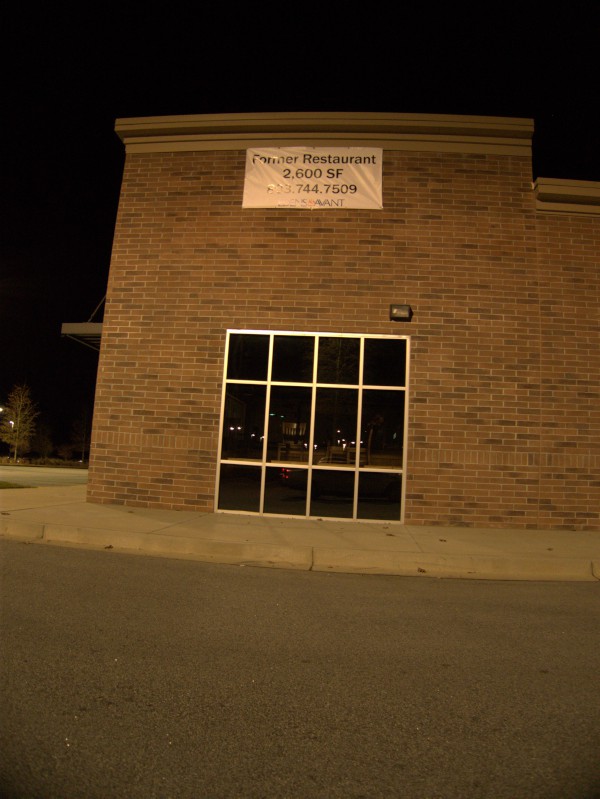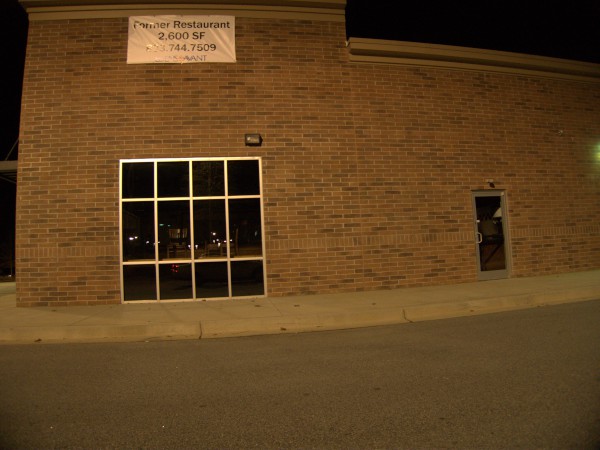 I wrote about the Main Street location of Baker Brothers a while ago. I finally got around to looking for the Lexington location last time I was on Sunset. Of course it was a) nighttime and b) freezing cold, so these are night shots from the car. However you can see that the space has not yet been sold or leased and there is still a good deal of gear inside -- lots of chairs in particular.
When I did the Main Street closing, a number of commenters said that it was quite a good place, making me sorry I never got around to it (or this one). It looks like partaking would be a bit difficult now. According to their web site their current restaurant tally is:
Texas: 12
Iowa: 1
Indiana: 1
Kentucky: 1
making Bowling Green our closest option..
Posted at 12:54 am in Uncategorized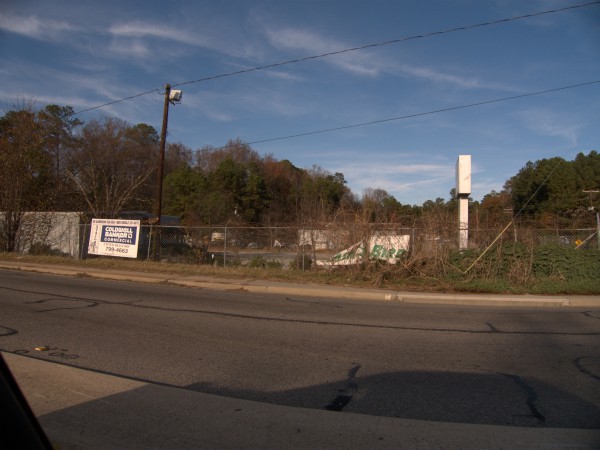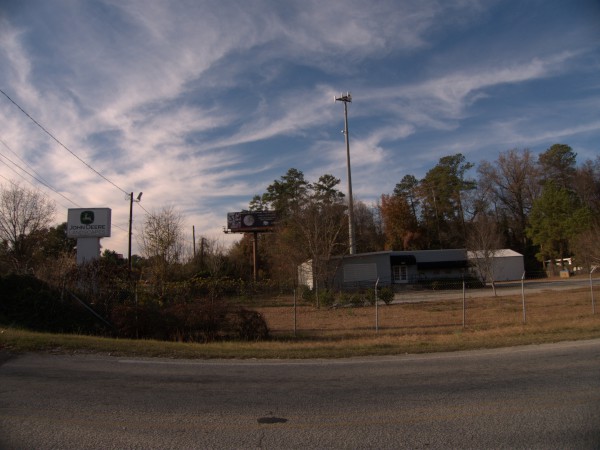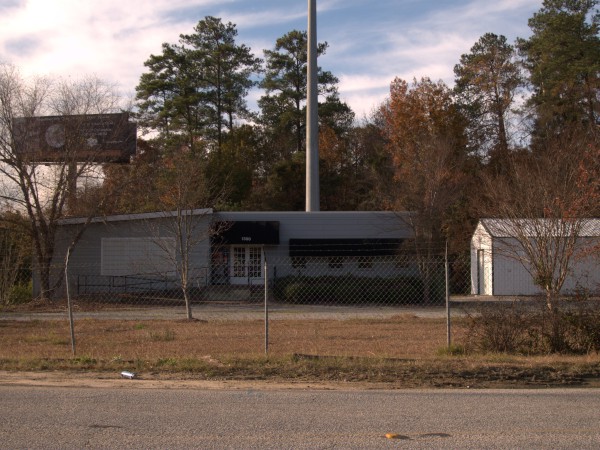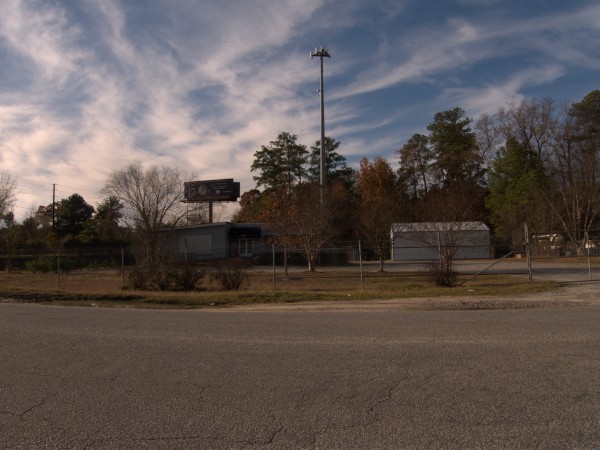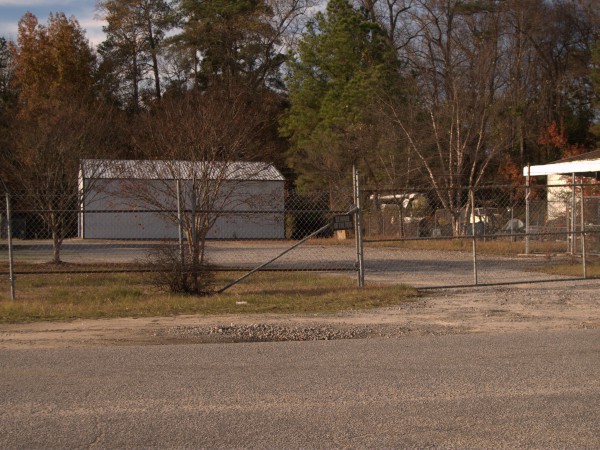 I noticed this one driving down Fontaine Road to SC-277 recently. The landscaping operation across Warner Drive from the old Hertz Equipment Rental has either closed or moved. I think it's probably moved as in this year's phonebook, the phone number goes from "John Deere Landscapes, 1300 Fontaine Road" to simply "John Deere Landscapes, Columbia" with a new number given for a Sunset Boulevard location.
Apparently the dog hasn't moved yet..
Posted at 11:49 pm in Uncategorized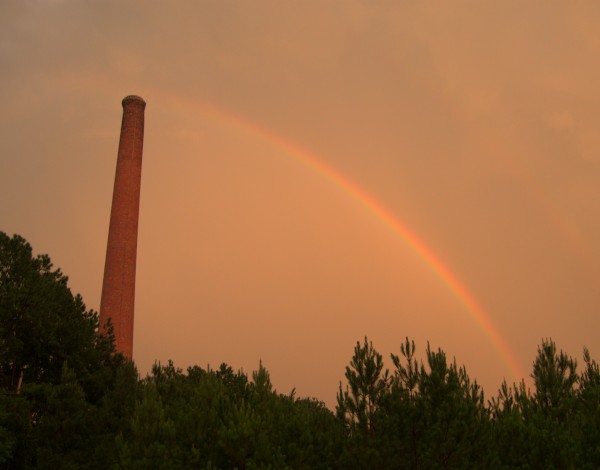 Three weeks left in 2010, so get your Columbia Closings or Pawleys Island calendars before your current calendar runs out!
Remember, your 2010 calendar won't be good again until 2021!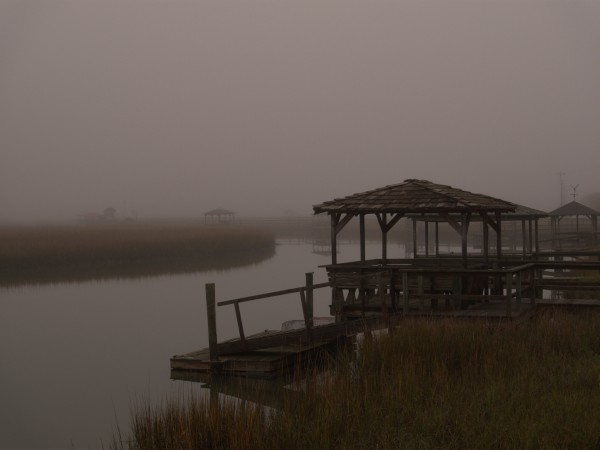 Posted at 2:17 am in Uncategorized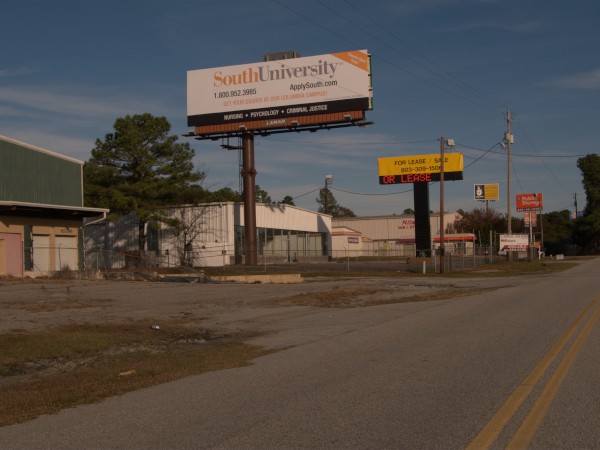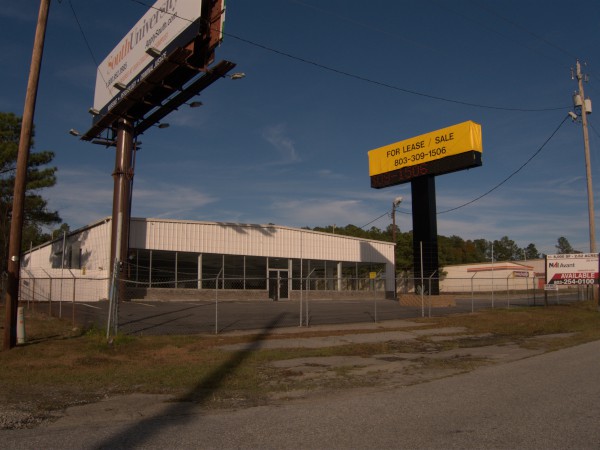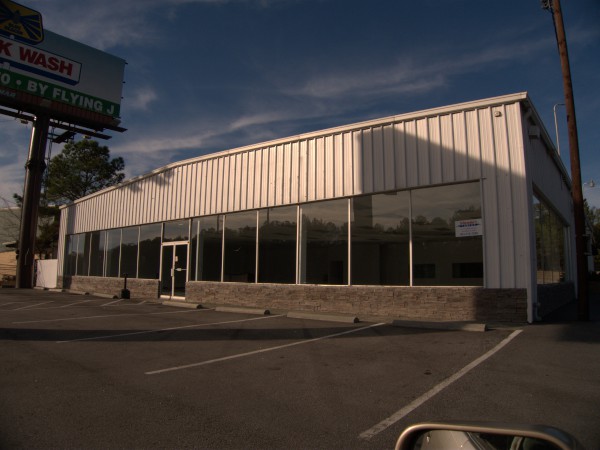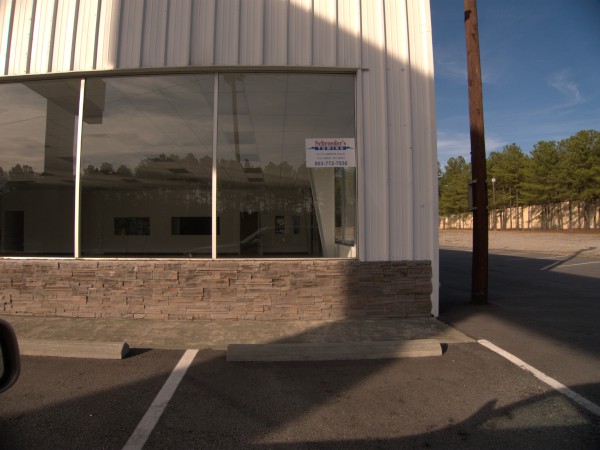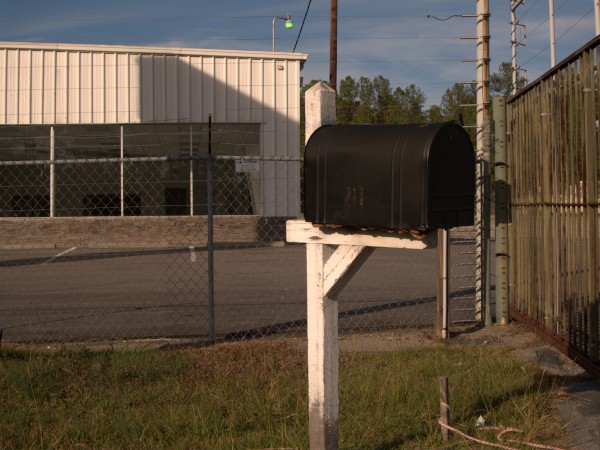 Here's a vacant building I noticed driving I-20 westbound, and seems to have had a number of car-related operations in it over the years.
The name that comes up most often in google searches on 217 Plumbers Road is T O C Classic Cars & Trailer Sales (with some variations on the name). The name is always written with spaces between the 'T', 'O', & 'C', so presumably it stands for something, but I never saw it expanded. One of the google hits gave me their old URL, and I was able to find an archived version of their site from 2005 here, giving their mission as:
T.O.C. Classic specializes in restoring the 1967 to 1973 Camaro.
They were in the 2008 phonebook (printed Feb 2007) but not the 2009, so presumably they closed during 2008. Perhaps they fixed all the Camaros..
All I know about Summit Muscle Cars is that they took out an ad on the autabuy site which is still up, but which basically says nothing about the companay at all, though it does have a pretty cool flaming logo graphic.
Rock Hill Public Auto Auction is actually the first google hit for 217 Plumbers Road. The name makes its line of business pretty clear, though it is a bit mystifying why it was not in, you know, Rock Hill..
And finally Schroeder's Towing does not show up in google at all, despite still having a sign on the building window. Given that the whole lot is surrounded by a scary electric fence, my conjecture is that it was the most recent operation in the location and needed some deterrent to people attempting to untow their cars.
UPDATE 29 March 2014 -- It's now Berkeley Outdoors, which seems to be a boat store: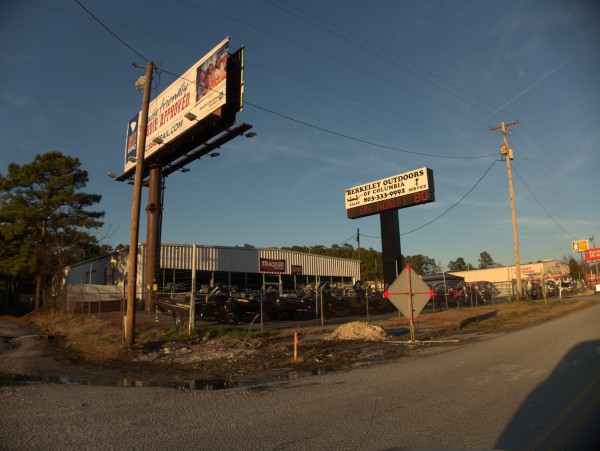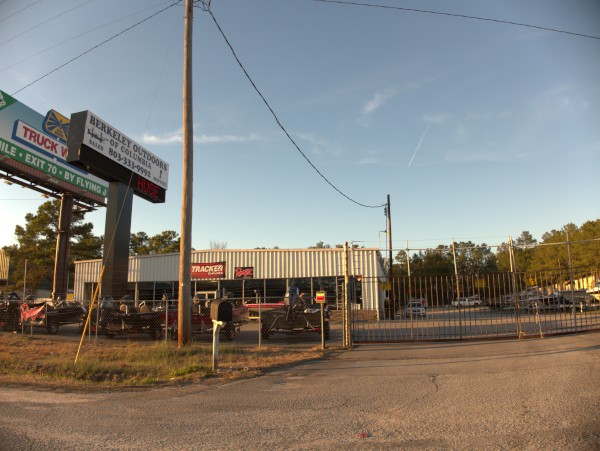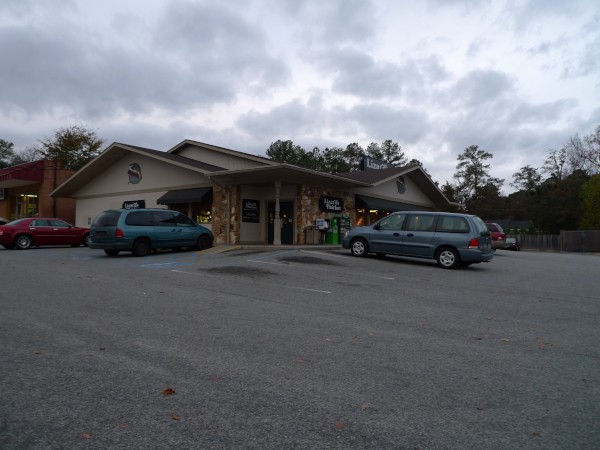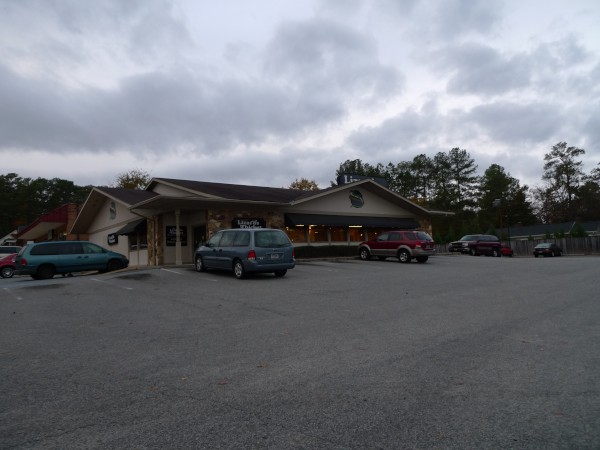 Back in the 1970s, Shoney's was a big deal, and we ate there quite often. At the time, they were afilliated with the Big Boy chain, and they always had "Big Boy" comic books as free premiums for the kids. I can't recall any of his specific plotlines at this remove, but he (Big Boy) and his girlfriend Dolly, always had some sort of food related adventure in the front of the comic leaving the back for puzzles and mazes.
We ate most often at the Two Notch location (now vacant) but I think we did come to this one from time to time.
After dropping the Big Boy tie, Shoney's coasted pretty well for a while, then started getting into trouble and closing a lot of stores. At one point they tried to diversify by getting into hotels (Shoney's Inn) something for which apparently they didn't have the necessary skill set, and that hurt them some more.
I believe this one closed well before the Two Notch one, and has been a Lizard's Thicket for quite a number of years now.
UPDATE: Closing date changed from "1970s" to "late 1980s" based on commenter Weston's info.
UPDATE 10 September 2020: Update tags, add map icon.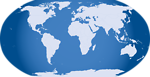 Posted at 1:09 am in Uncategorized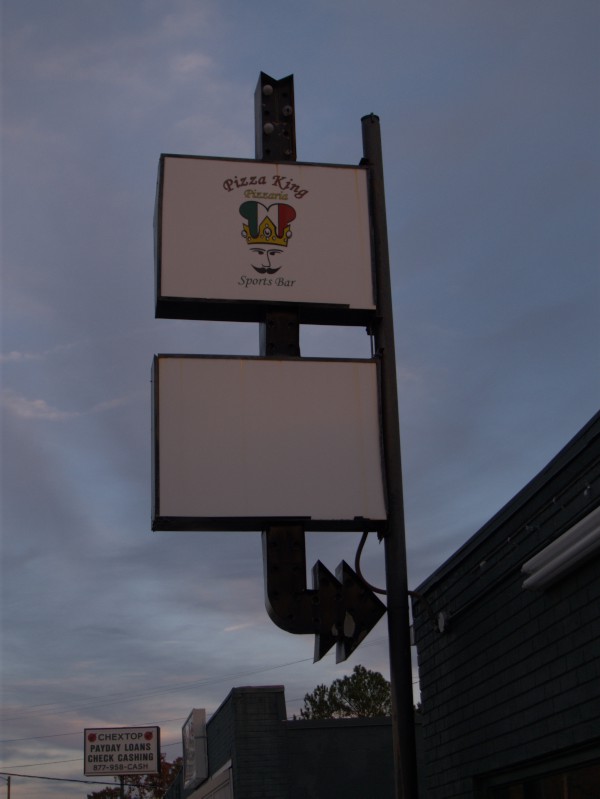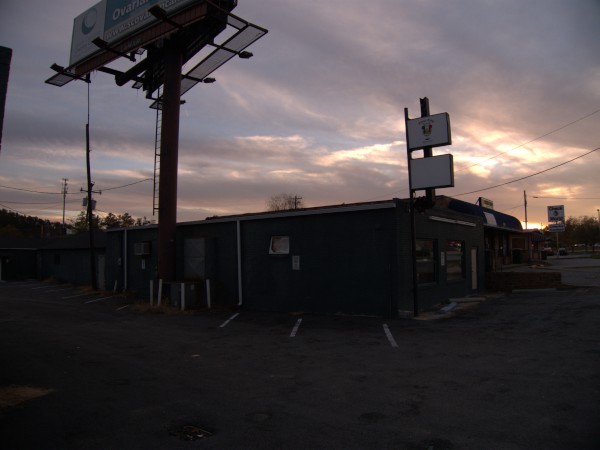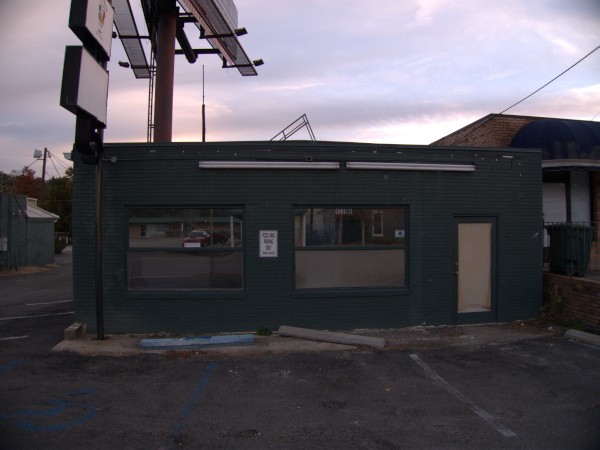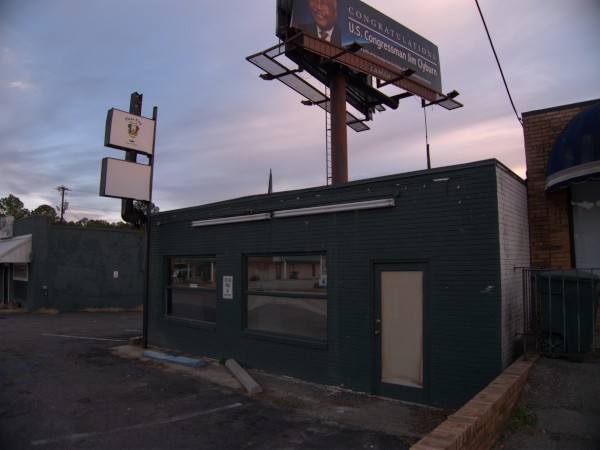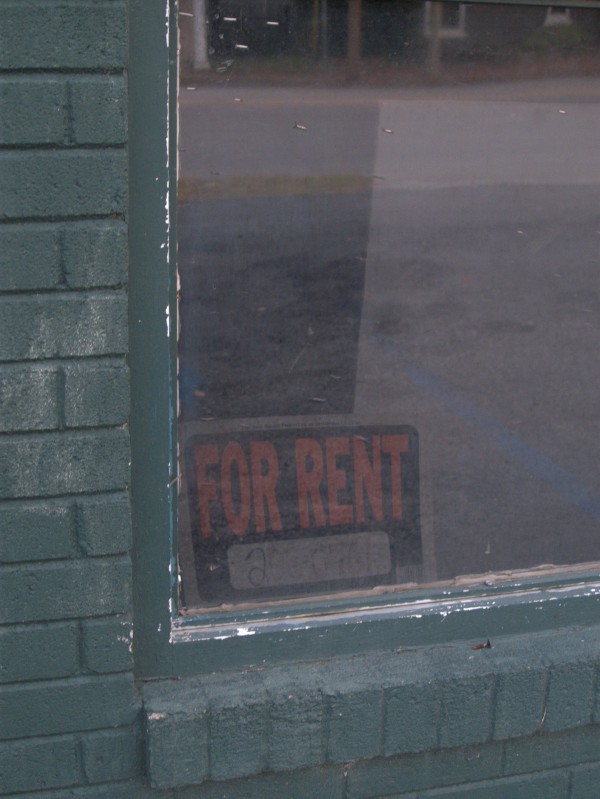 I have to say that the Pizza King looks like a really stern monarch. If you didn't order the anchovies on your pie, you would eat it and like it..
I don't actually remember seeing this place in operation, and I normally keep an eye out for pizza. Either it closed while I was living out of town, or given the odd location (Fort Jackson Boulevard where Crowson Road follows Gill Creek past K-Mart) and lack of apparent parking, my eyes just slid over it.
I know Pizza King can't have been the first operation in this building -- That illuminated arrow looks like it dates back to the 60s at least.
UPDATE 12 August 2014 -- This building is to become the new location for Utopia: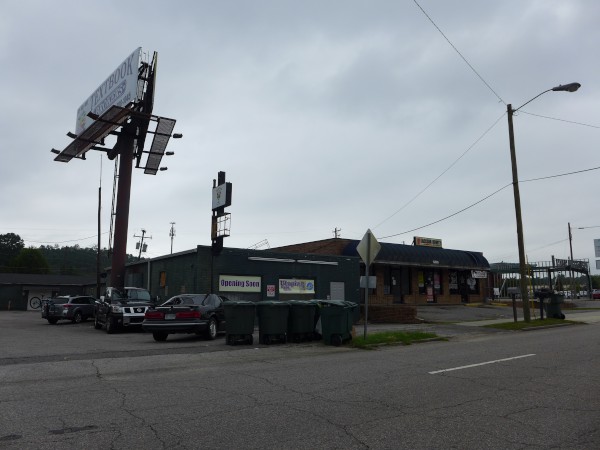 Posted at 1:00 am in Uncategorized
Posted at 3:06 am in Uncategorized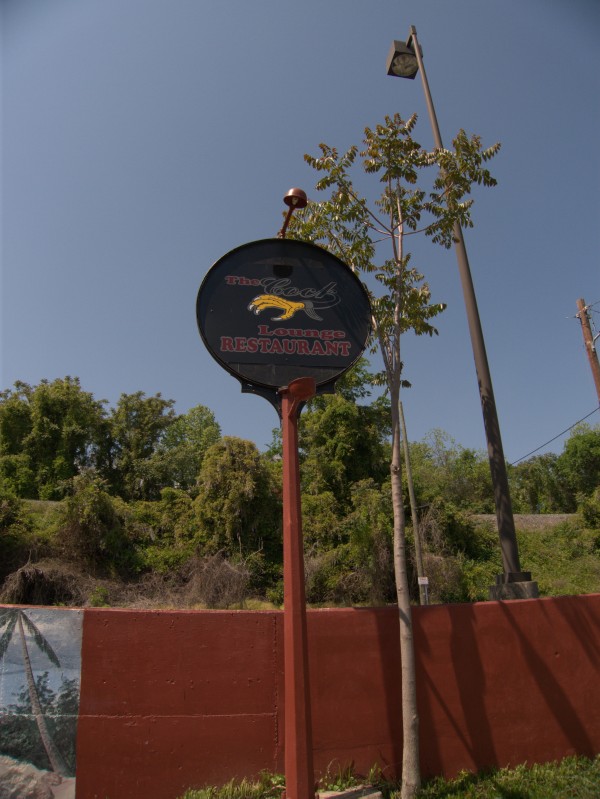 I've written about this idiosyncratic little building behind the Five Points Food Lion before, when it stopped being Gilligan's (after having been Ribby's and a number of other places).
Probably only in Columbia could you call a place The Cock Lounge -- so the next owners did. I'm not sure how long The Cock Lounge lasted. I did the Gilligan's post on 14 December 2008. At the time, the Gilligan's signage was still up, but I did see a guy working on the building's roof, so the conversion may have already been in progress.
I finally noticed TCL was open and got some pictures on 15 April 2010. It was definitely open through 24 July 2010.
By 22 November though, all The Cock Lounge signage was down (except for the lolipop sign) and the beach mural had been painted over with the name of the new operation: Your Mom's House.
(And yes, I have restrained myself from making several name related jokes..)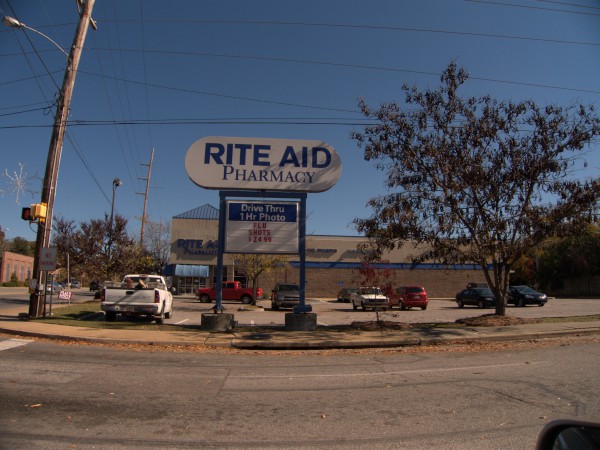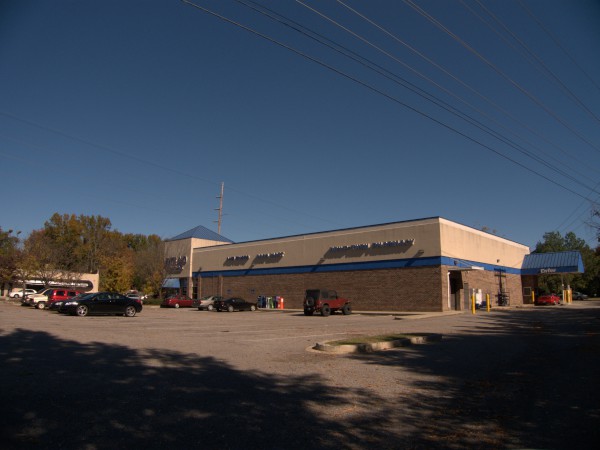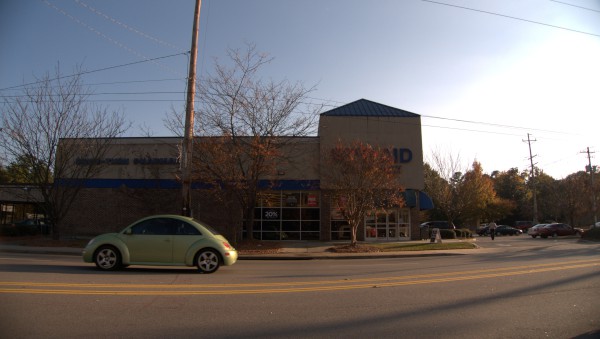 This isn't quite the post I thought I would be making. Here's the thing: I remember a local restaurant that was on this side of Rosewood Drive for many, many years. It was on my "someday" list though I didn't get to it and it was torn down after I moved out of town. The only anecdote I can remember about it right now was that in the late 80s, or maybe the 90s, USC had a famous football coach (whose name I can't remember, let's call him Freddie) commit to come coach the Gamecocks. The whole town was in a commotion, and this restaurant put up on their signboard: Freddie heard about our food!.
Then, of course, the Chicken Curse struck, and he reneged on the deal and decided not to come to Carolina -- leaving the restaurant flat-footed for a couple of days with a very ironic sign.
Anyway, I was pretty sure this was the spot, but the only thing I can see before the old building was torn down to put up the Eckerd's which became Rite Aid is a pool hall called Charlie's which tried several times (apparently with success in the end to get a liquor license).
UPDATE 7 Dec 2010: Updated post title to Charlie's Cue & Cushion based on the coments.
UPDATE 10 August 2020: I have not noted it previously, but this Rite Aid closed as all the others did, and is now a Walgreens. Also added map icon, added Rite Aid to the title, updated tags.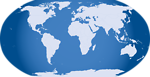 Posted at 11:45 pm in Uncategorized