Archive for the '217 Plumbers Road' tag
Posted at 2:17 am in Uncategorized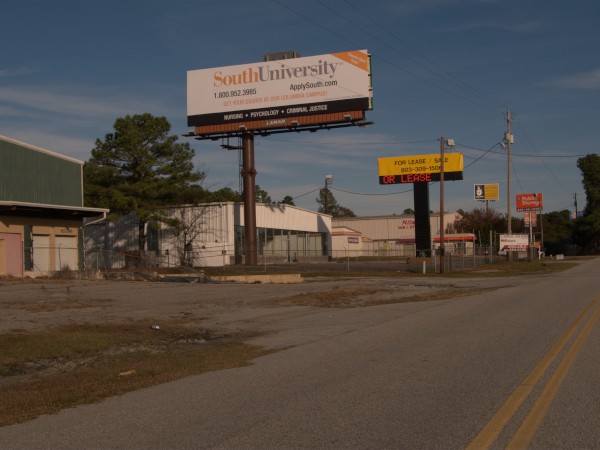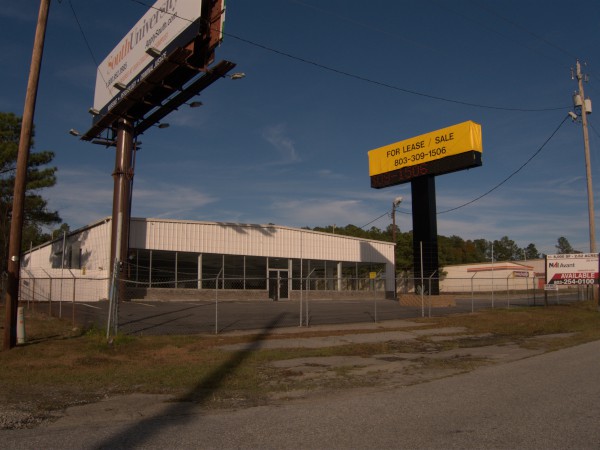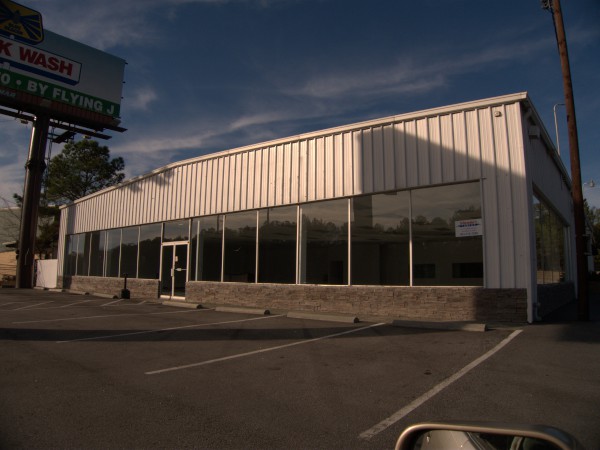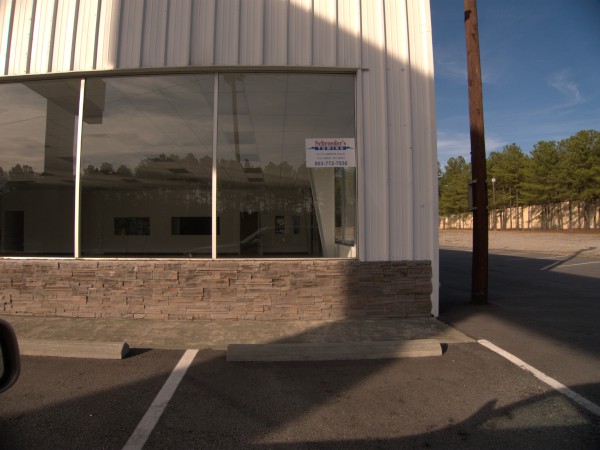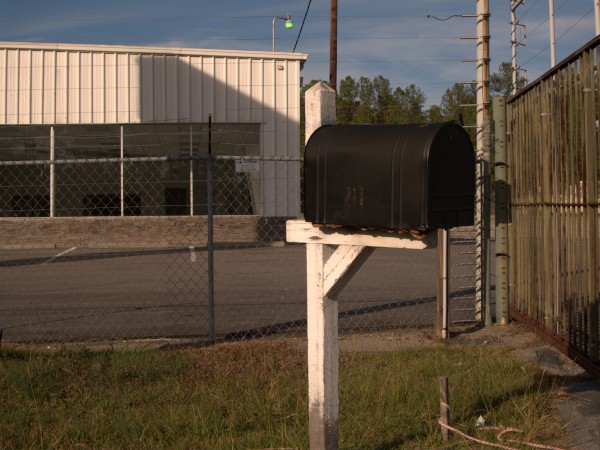 Here's a vacant building I noticed driving I-20 westbound, and seems to have had a number of car-related operations in it over the years.
The name that comes up most often in google searches on 217 Plumbers Road is T O C Classic Cars & Trailer Sales (with some variations on the name). The name is always written with spaces between the 'T', 'O', & 'C', so presumably it stands for something, but I never saw it expanded. One of the google hits gave me their old URL, and I was able to find an archived version of their site from 2005 here, giving their mission as:
T.O.C. Classic specializes in restoring the 1967 to 1973 Camaro.
They were in the 2008 phonebook (printed Feb 2007) but not the 2009, so presumably they closed during 2008. Perhaps they fixed all the Camaros..
All I know about Summit Muscle Cars is that they took out an ad on the autabuy site which is still up, but which basically says nothing about the companay at all, though it does have a pretty cool flaming logo graphic.
Rock Hill Public Auto Auction is actually the first google hit for 217 Plumbers Road. The name makes its line of business pretty clear, though it is a bit mystifying why it was not in, you know, Rock Hill..
And finally Schroeder's Towing does not show up in google at all, despite still having a sign on the building window. Given that the whole lot is surrounded by a scary electric fence, my conjecture is that it was the most recent operation in the location and needed some deterrent to people attempting to untow their cars.
UPDATE 29 March 2014 -- It's now Berkeley Outdoors, which seems to be a boat store: