Posted at 11:45 pm in Uncategorized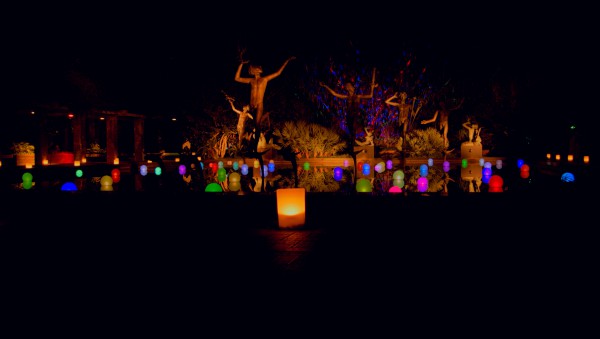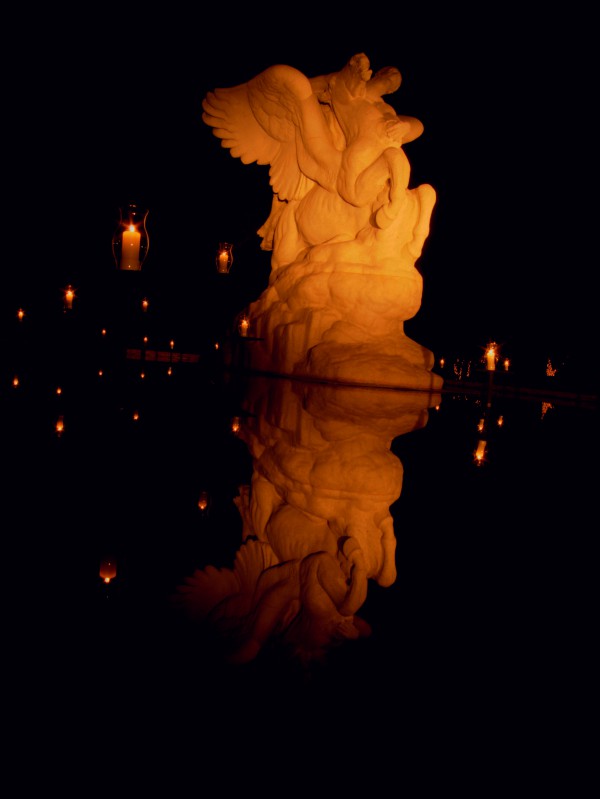 I got to the first night of this year's Nights of a Thousand Candles this year. The weather was pretty good, not as warm as some previous years, but not so cold that I couldn't feel the buttons on my camera (as was actually the case a few years ago).
They have redone the parking situation a bit from previous years, so I got a bit turned around in the beginning looking for the entrance, but there were plenty of staff on hand to point people in the right direction.
As usual, the Gardens are beautiful by candle-light. The setup was much the same as last year, with some minor changes. The most notable of these was a tree lit by some sort of fiber optics which had animated light patterns chasing themselves all over it. It was quite captivating, though impossible to photograph. The (fairly new) Carolina Forest High School Show Choir put on a very energetic and well received revue in the Time Warner tent, and there was a wandering bagpiper (or pipette in this case) as well as a good sounding jazz combo and more folkish/new-age dulcimer music.
Either they have changed the rules this year, or I simply never bothered to read the brochure all the way through in years past. At any rate, tripods were specifically discouraged this year. My guess is some shutterbug with more brass than sense tripped someone up last year and ruined it for the rest of us. At any rate, that made time exposures much more fraught as I had to find some wall, ledge or bench to perch the camera on, and affected the framing of most of these shots.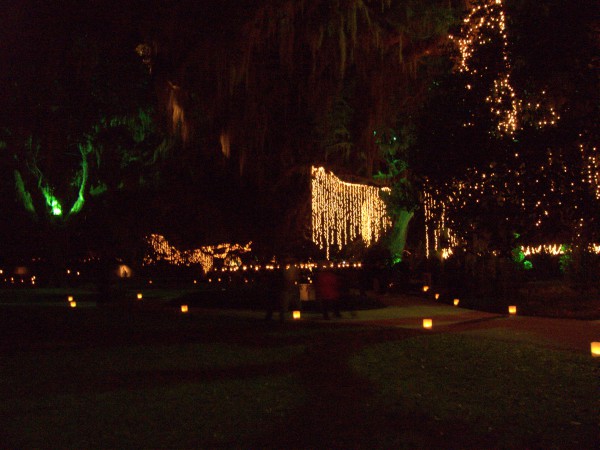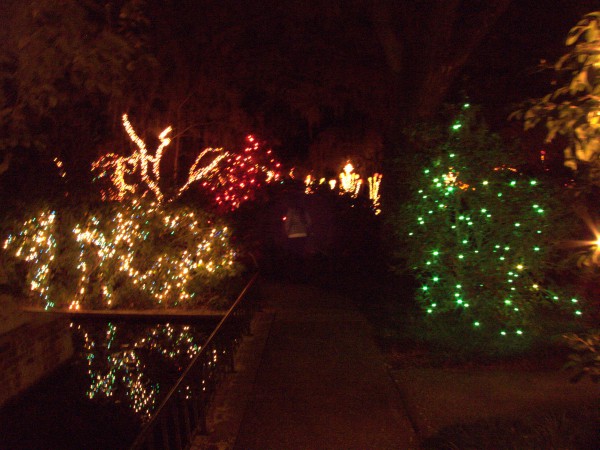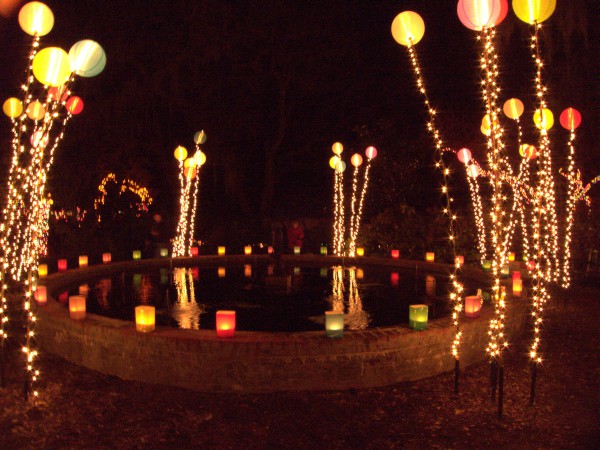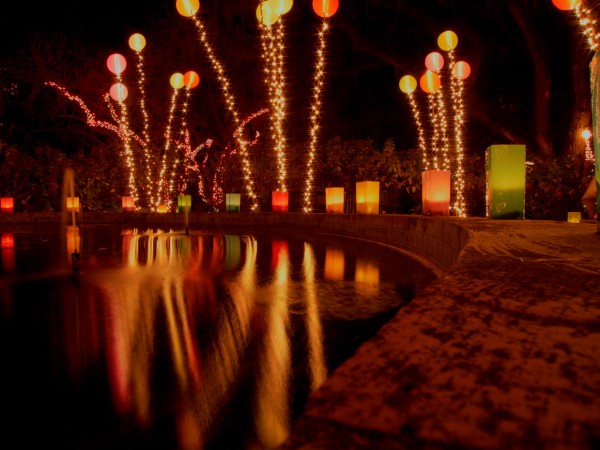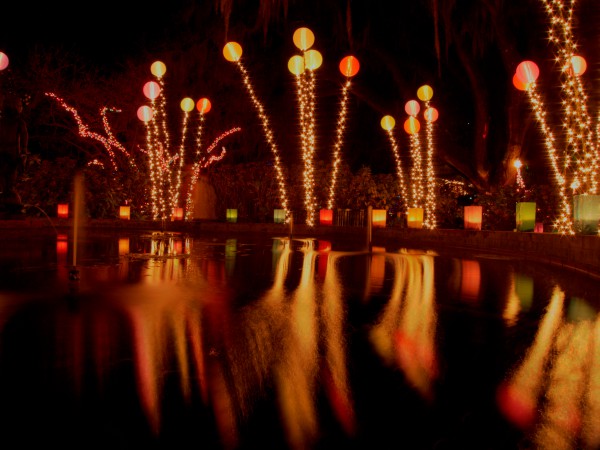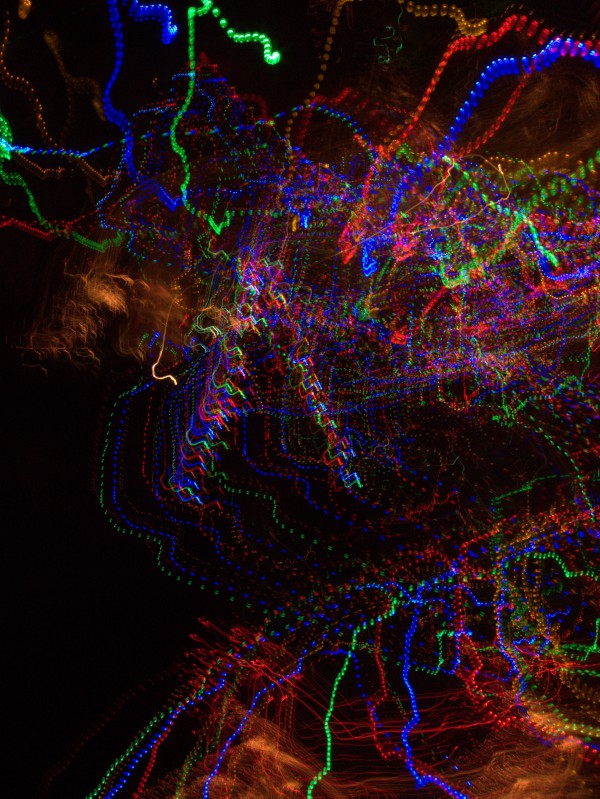 Of course, if you are taking time exposures. You should make sure the exposure is done before you pick up the camera!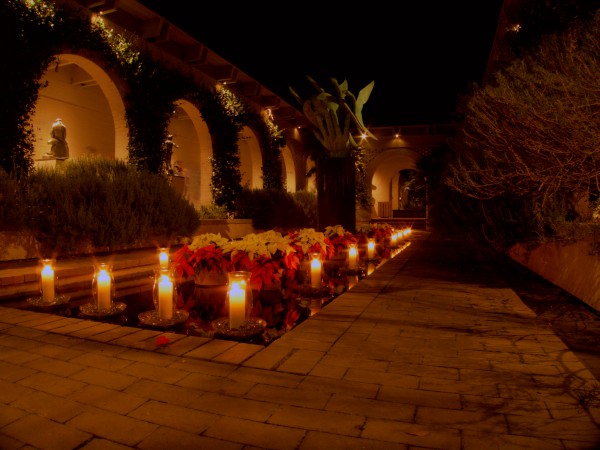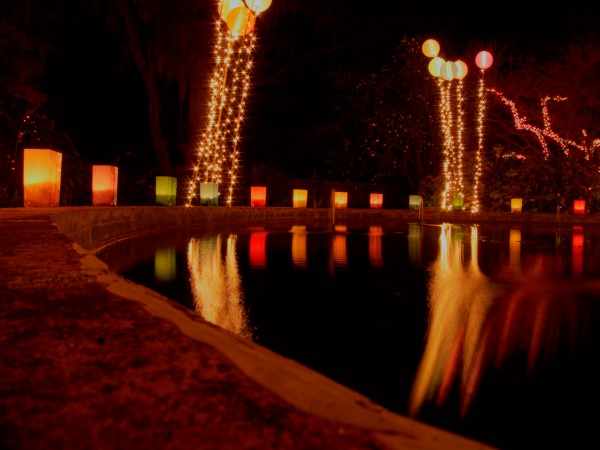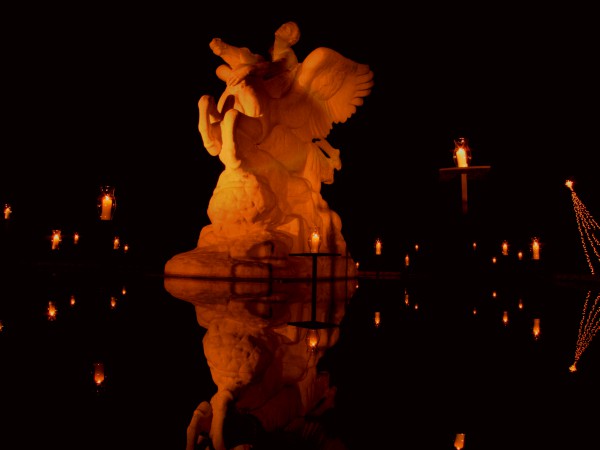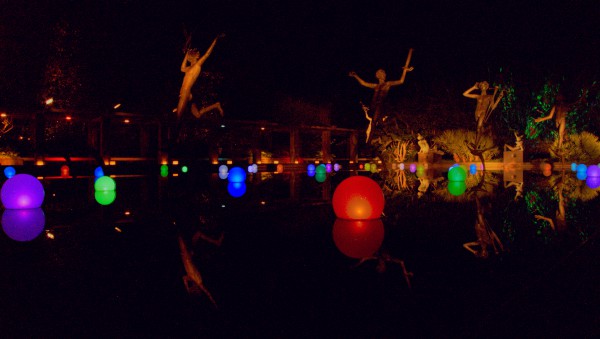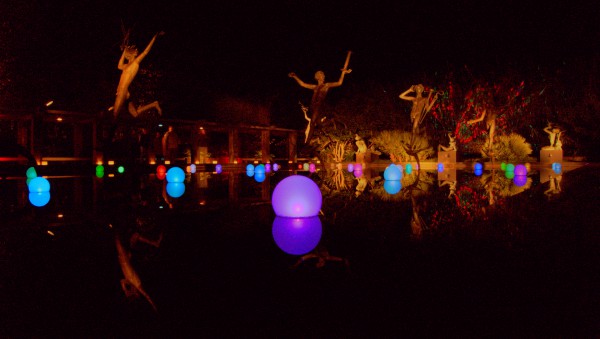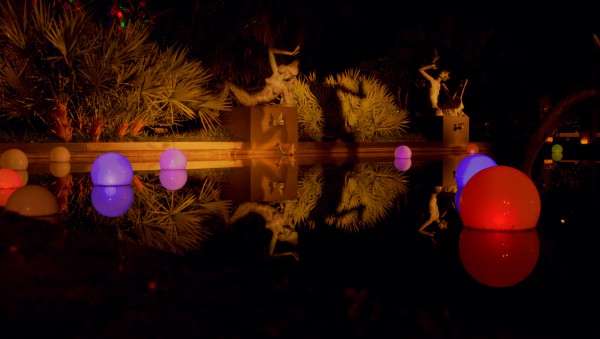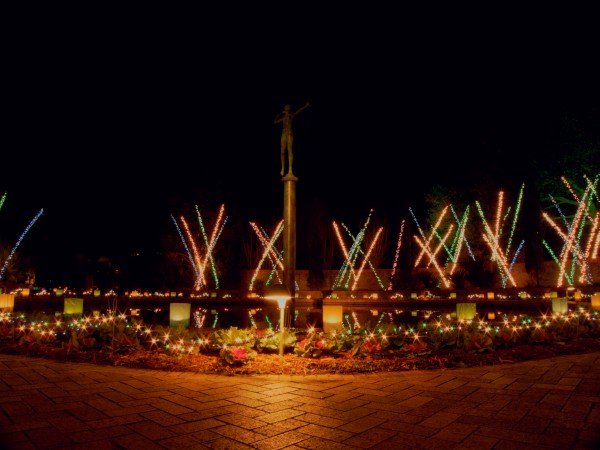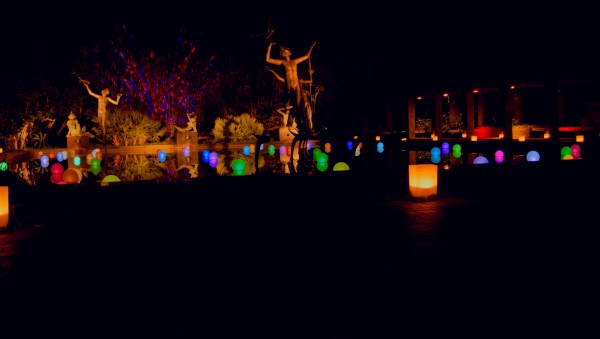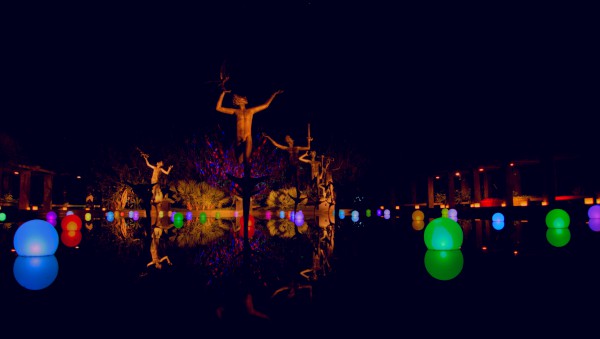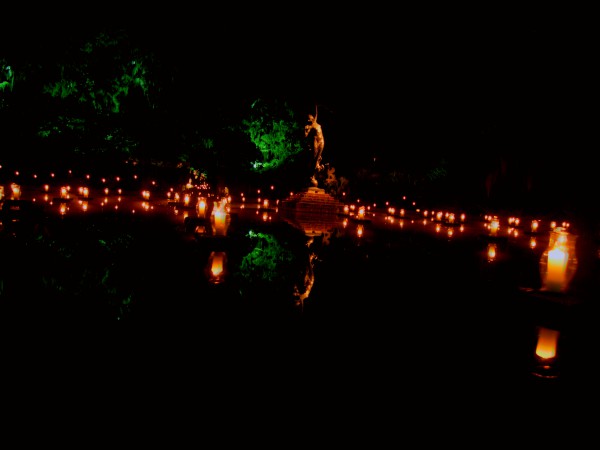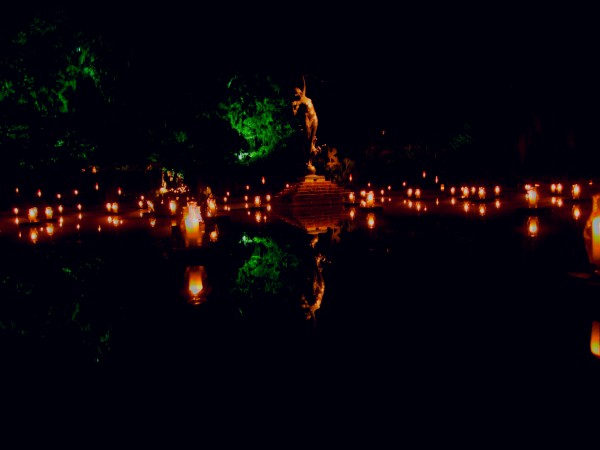 And what would any visit to Brookgreen be without bounteous examples of socially acceptable undraped pulchritude?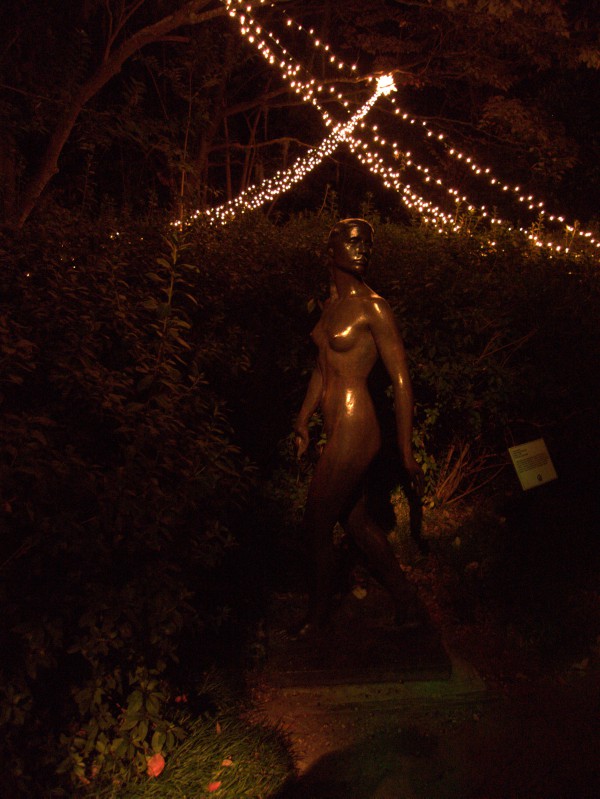 The show continues next weekend on 10 & 11 Dec and concludes the week thereafter on 16, 17 & 18 Dec. You should go if you can.
2 Responses to 'Brookgreen Gardens Nights of a Thousand Candles 2010, Brookgreen Gardens: 3 December 2010 (etc)'
Subscribe to comments with RSS or TrackBack to 'Brookgreen Gardens Nights of a Thousand Candles 2010, Brookgreen Gardens: 3 December 2010 (etc)'.
Leave a Reply