Posted at 11:31 pm in Uncategorized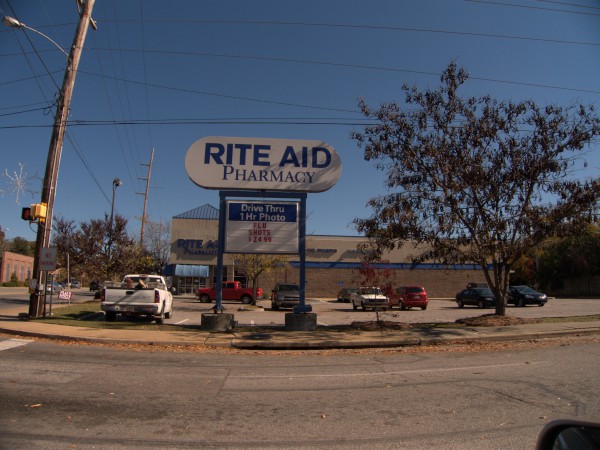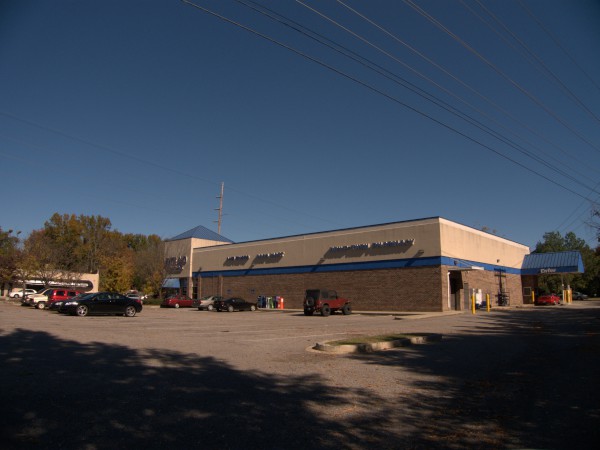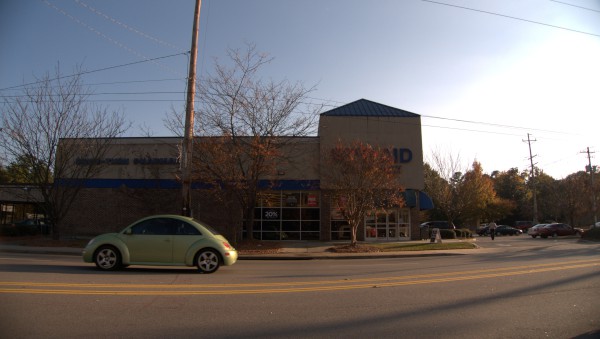 This isn't quite the post I thought I would be making. Here's the thing: I remember a local restaurant that was on this side of Rosewood Drive for many, many years. It was on my "someday" list though I didn't get to it and it was torn down after I moved out of town. The only anecdote I can remember about it right now was that in the late 80s, or maybe the 90s, USC had a famous football coach (whose name I can't remember, let's call him Freddie) commit to come coach the Gamecocks. The whole town was in a commotion, and this restaurant put up on their signboard: Freddie heard about our food!.
Then, of course, the Chicken Curse struck, and he reneged on the deal and decided not to come to Carolina -- leaving the restaurant flat-footed for a couple of days with a very ironic sign.
Anyway, I was pretty sure this was the spot, but the only thing I can see before the old building was torn down to put up the Eckerd's which became Rite Aid is a pool hall called Charlie's which tried several times (apparently with success in the end to get a liquor license).
UPDATE 7 Dec 2010: Updated post title to Charlie's Cue & Cushion based on the coments.
11 Responses to 'Charlie's Cue & Cushion / Eckerd's, 2708 Rosewood Drive: 2000s'
Subscribe to comments with RSS or TrackBack to 'Charlie's Cue & Cushion / Eckerd's, 2708 Rosewood Drive: 2000s'.
Leave a Reply