Archive for the 'Fontaine Road' tag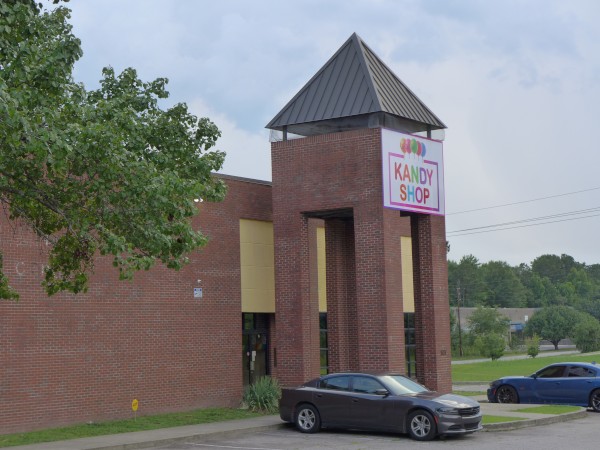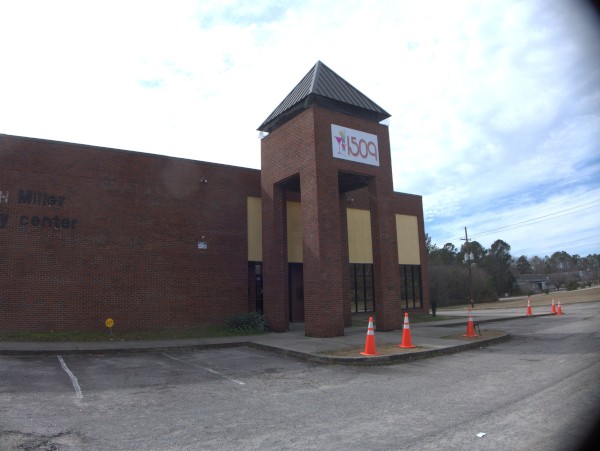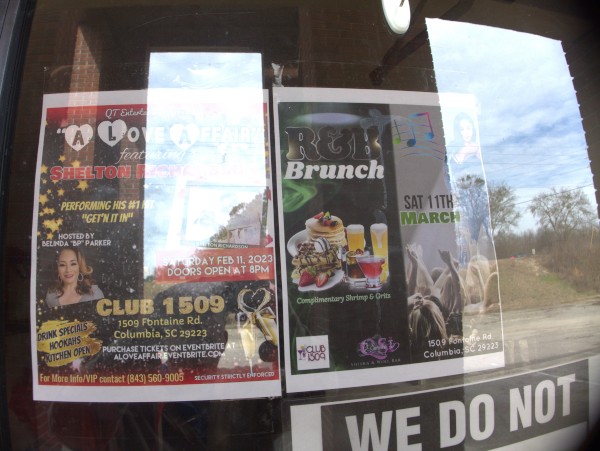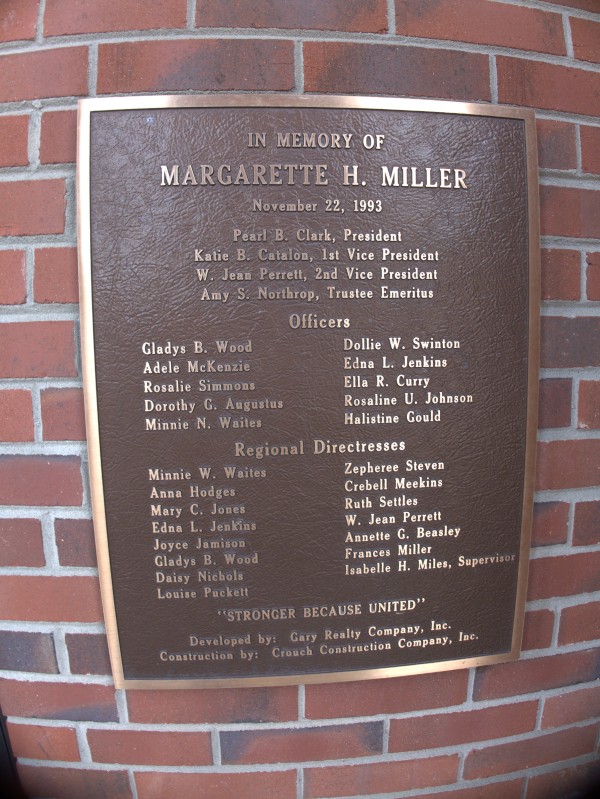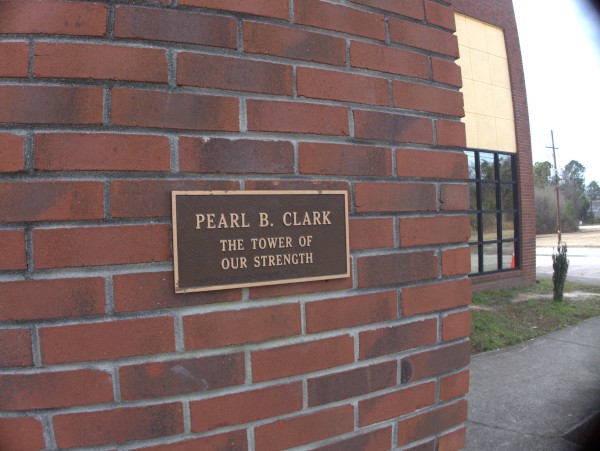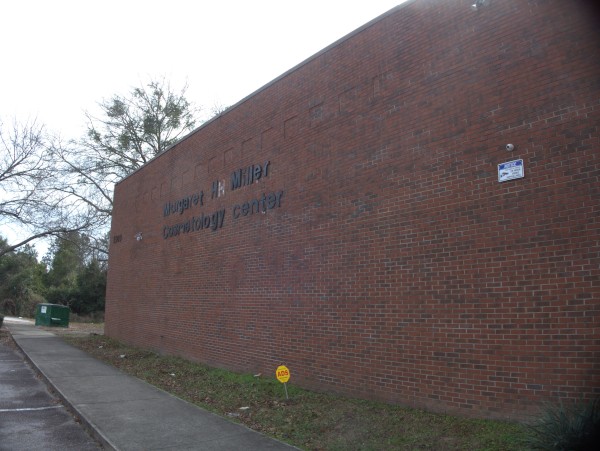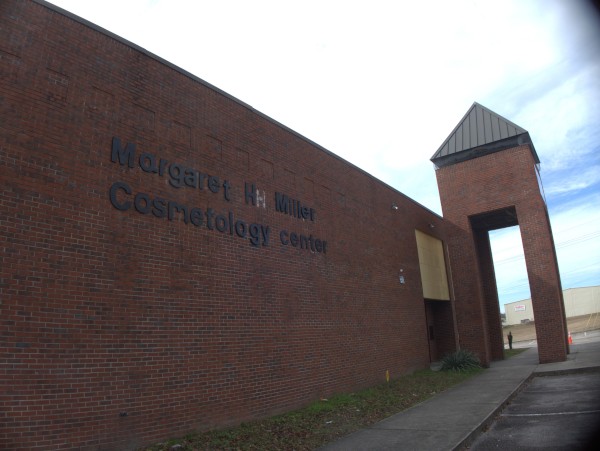 Kandy Shop was an alternative club in the Margarette H. Miller Cosmetology Center which apparently only lasted a couple of months. As I was driving by recently, I noticed that it was gone, and now the venue is another night operation Club 1509.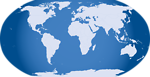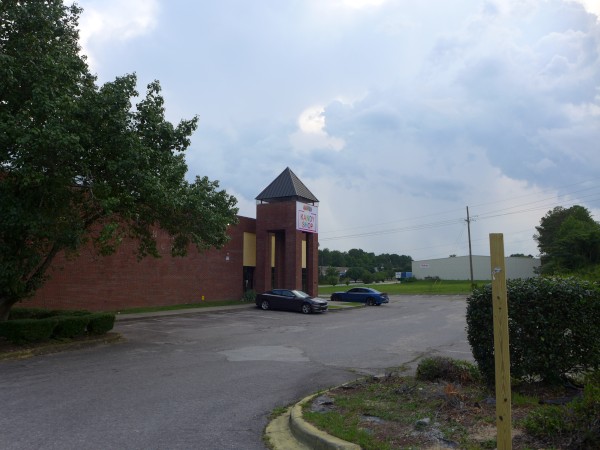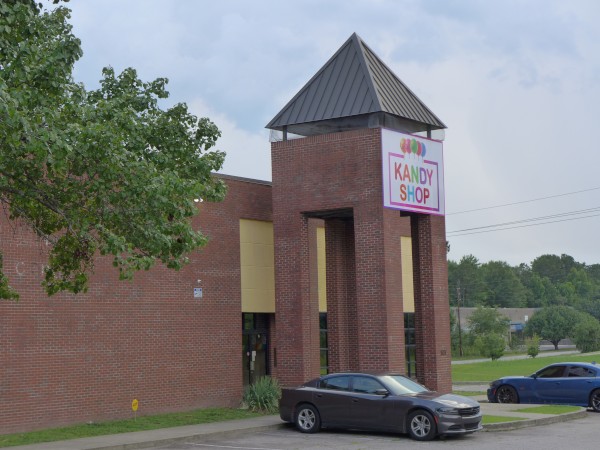 Over the years I have always wondered exactly what this Cosmetology Center on Fontaine Road was. The answer seems to be that it was a banquet hall and event center.
Over the past few weeks, a new marquee has gone up announcing that is is now Kandy Shop, though I'm not clear on exactly what that means.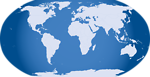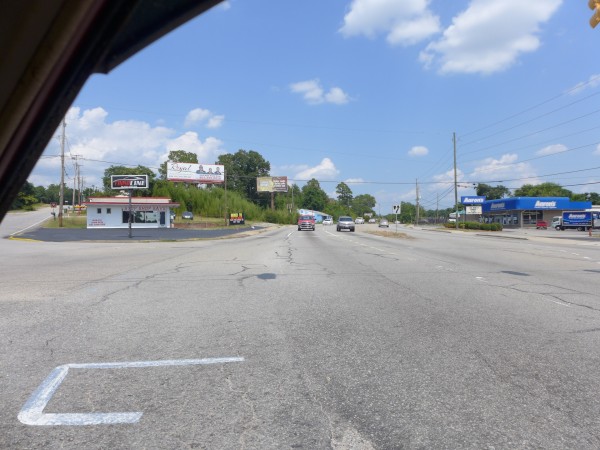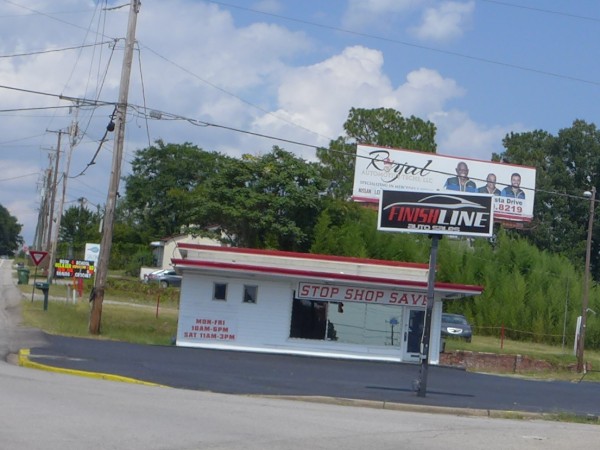 This former Philips 66 has featured here before, when it was Buck Cooper Motors. Since then, Finish Line Auto Sales (at least) has moved in and out. Their sign says they have moved to 10609 Two Notch Road, which is just a bit beyond Pontiac House Of Pizza, though it seems to be officially an Elgin address.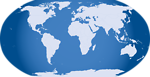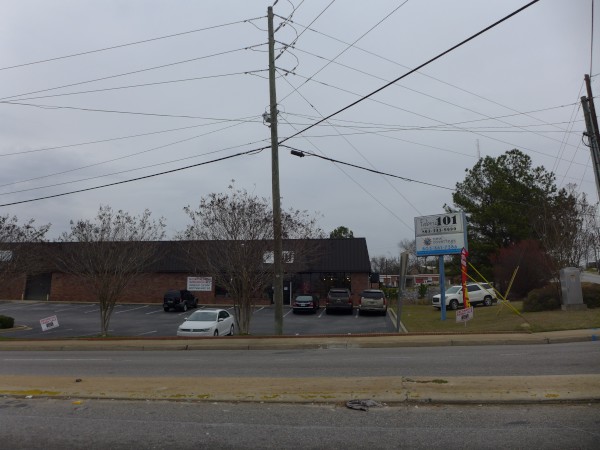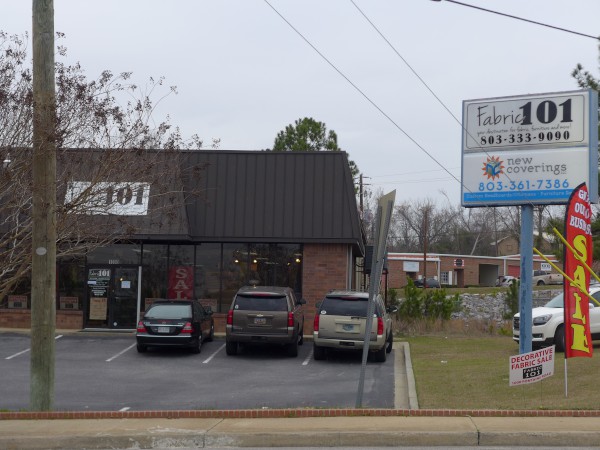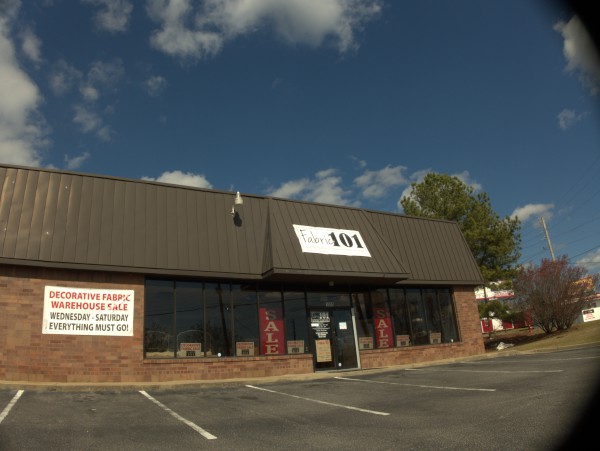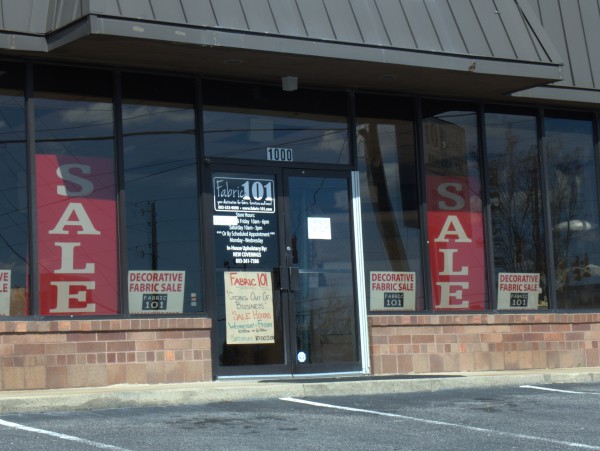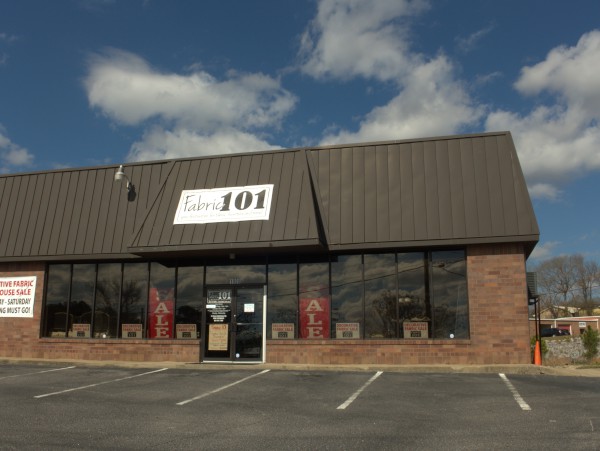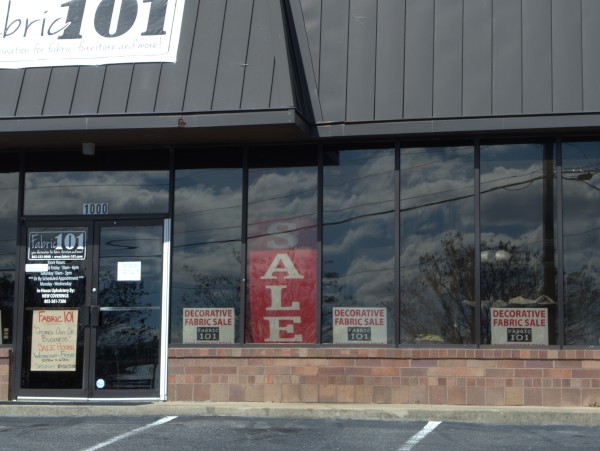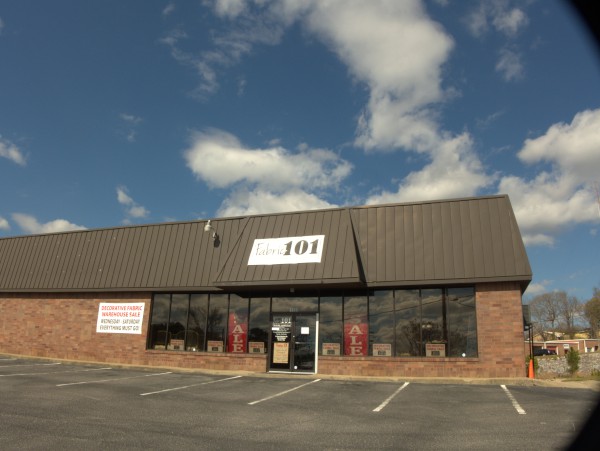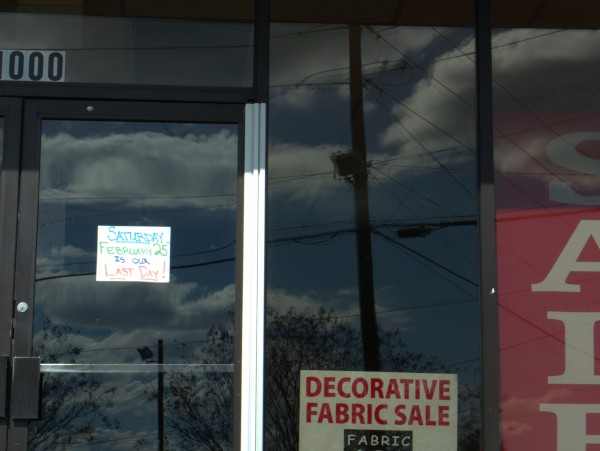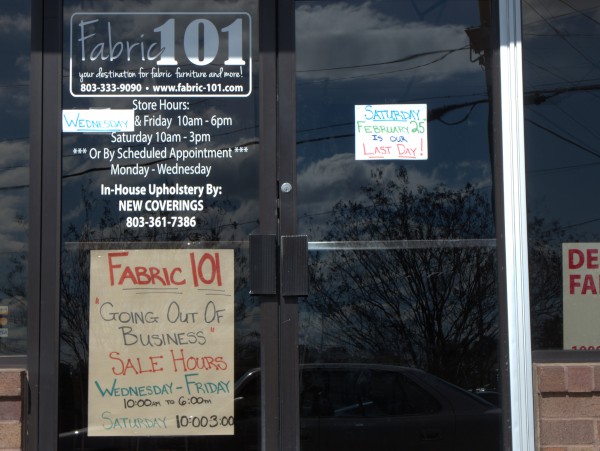 This little fabric shop at the triple corner of Fontaine, Two Notch & Shakespeare has been in business for 11 years according to The State although only 3 of them have been in this location.
Co-located New Coverings will remain in the spot.
(Hat tip to commenter Rick)
UPDATE 13 August 2020: Add map icon.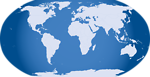 Posted at 12:38 am in Uncategorized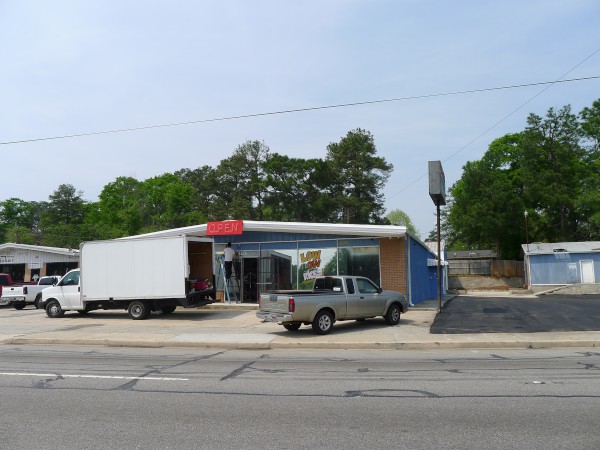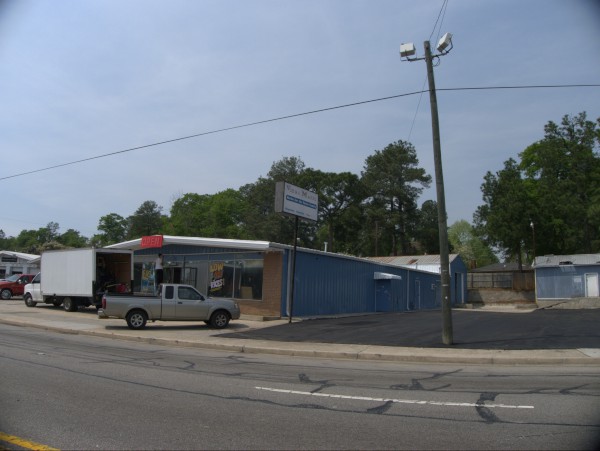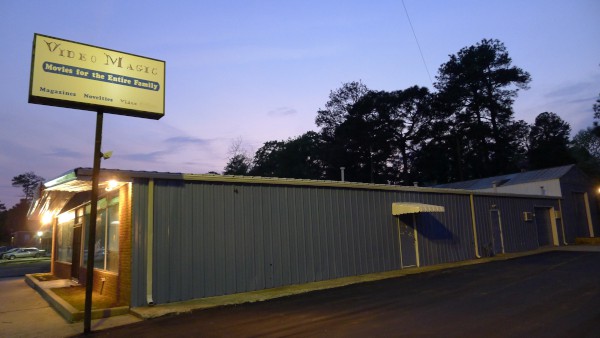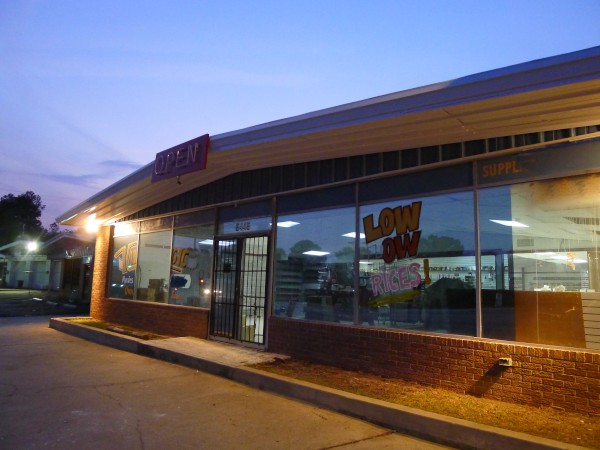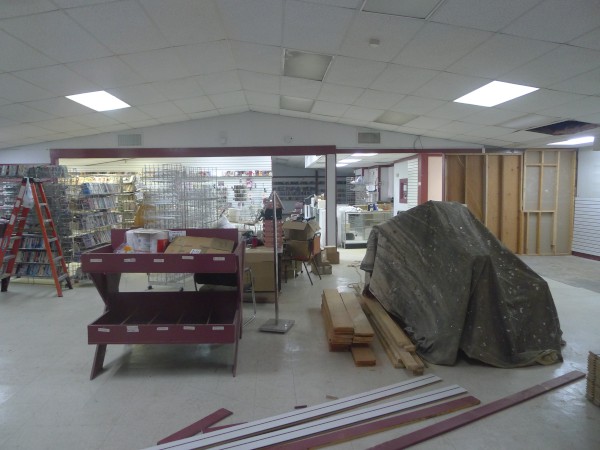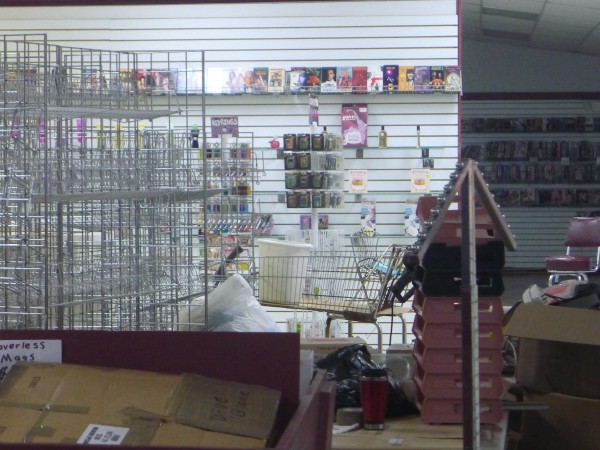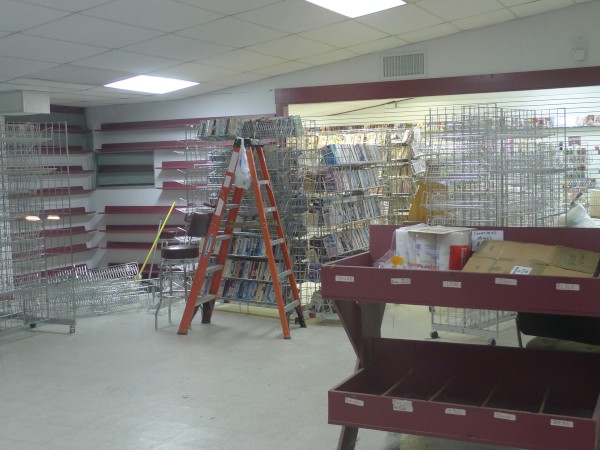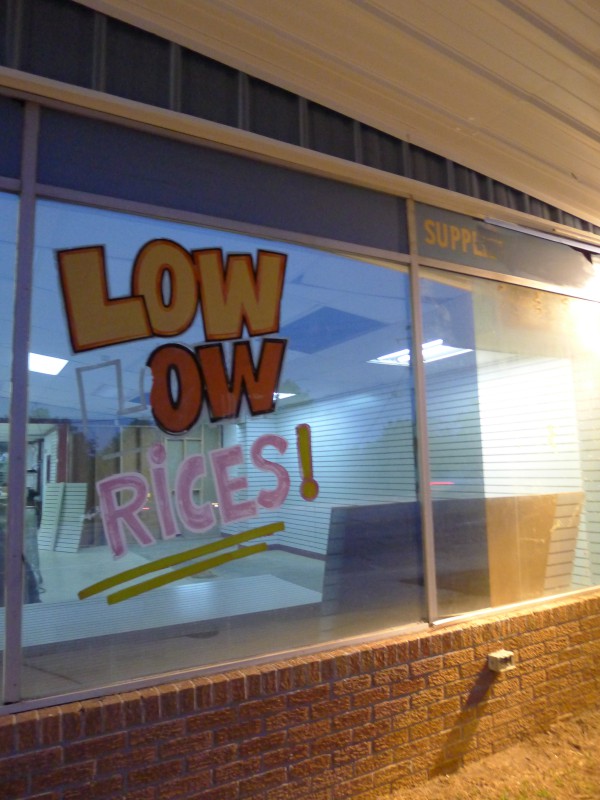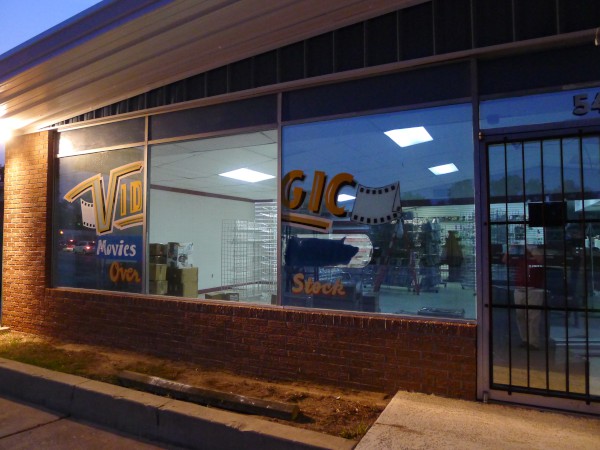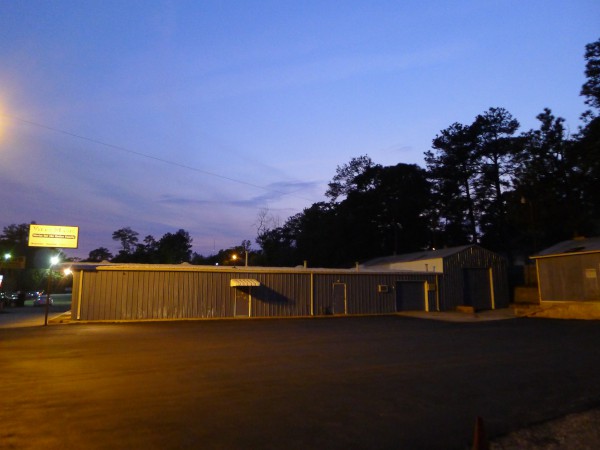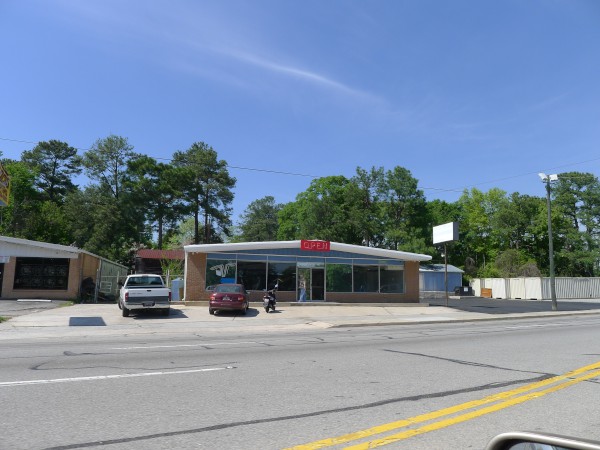 Well, it looks like Video Magic & Mags on Two Notch just before Fontaine has gone under despite (or because of?) their Low Low Rices, and that their Movies For The Entire Family are being cleared out.
This porn emporium has been there seemingly forever, and outlasted the one on the other side of Fontaine by probably a couple of decades.
It appears that a new incarnation for the building will be forthcoming shortly as the parking lot has been re-paved, the sign has already been painted over, and there seems to be a stream of folks in and out working on the interior.
Posted at 10:06 pm in Uncategorized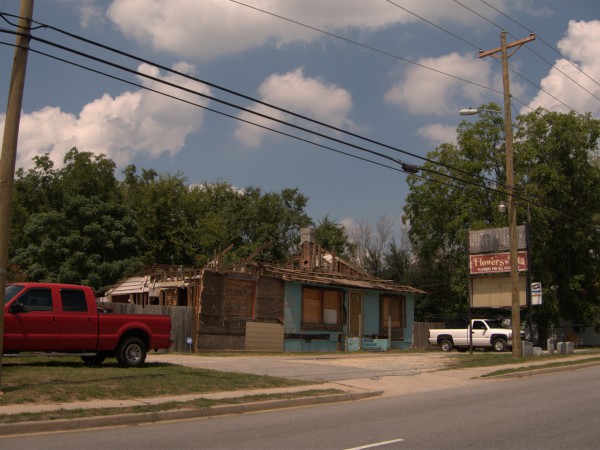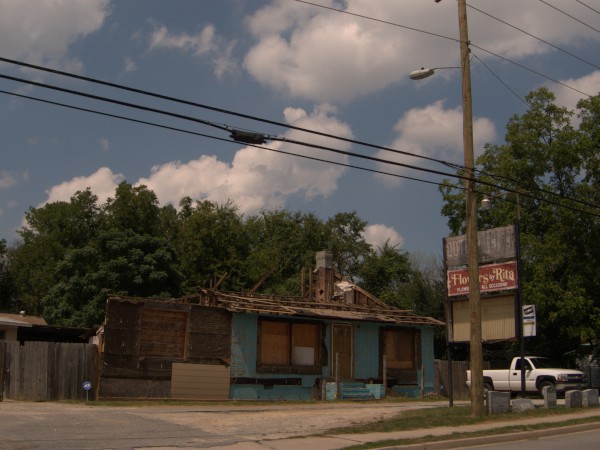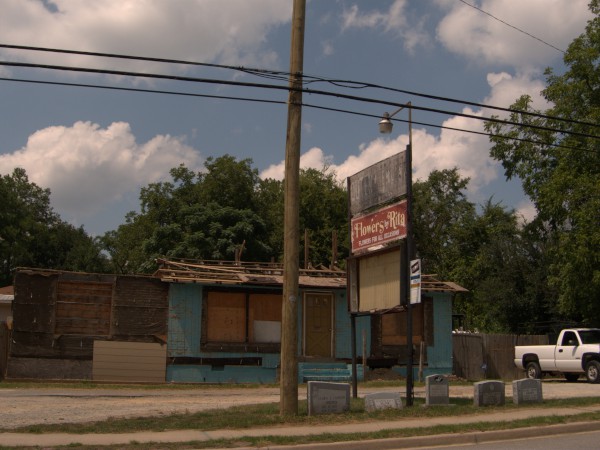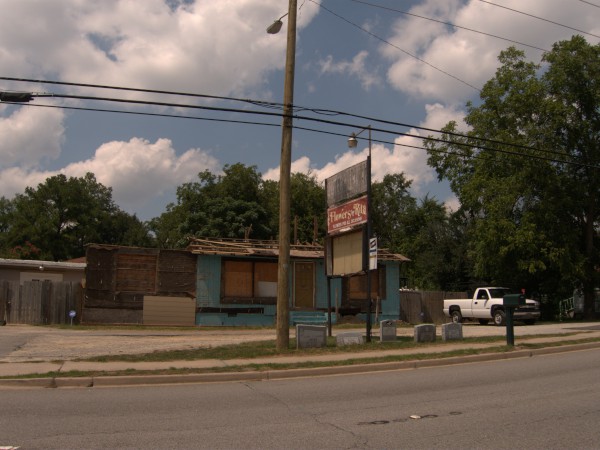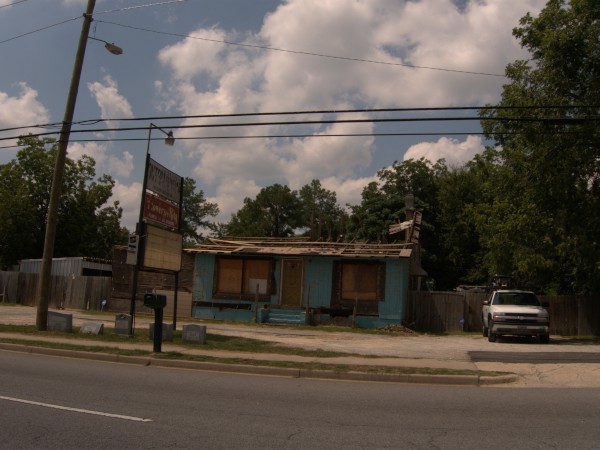 I'm not sure when Flowers By Rita (also know as Flowers By Rita K) closed. It is listed in the February 1997 phonebook but not the February 2007 one, so my best guess would be the early 2000s.
I am curious as to what happened to the building (which is on the north side of Farrow just east of Fontaine). Google Streetview shows the building before whatever it was, so it must have been in the last few years. Fire is the most obvious guess, but there doesn't really seem to be any charred area around the damage..
Posted at 1:31 am in Uncategorized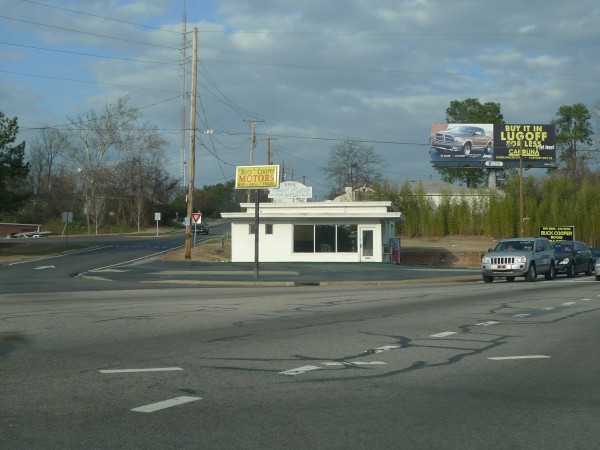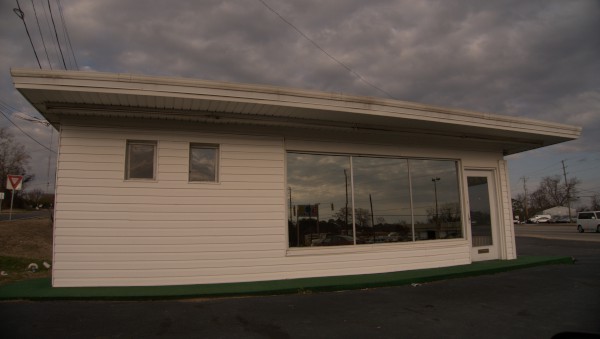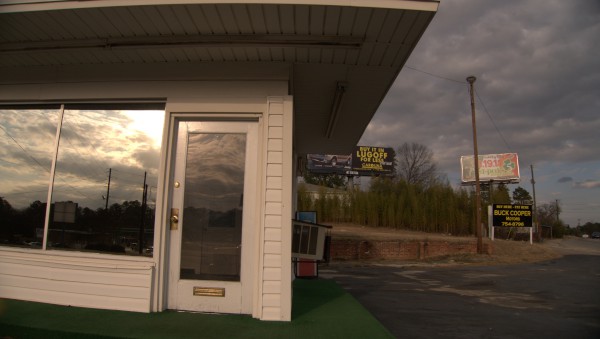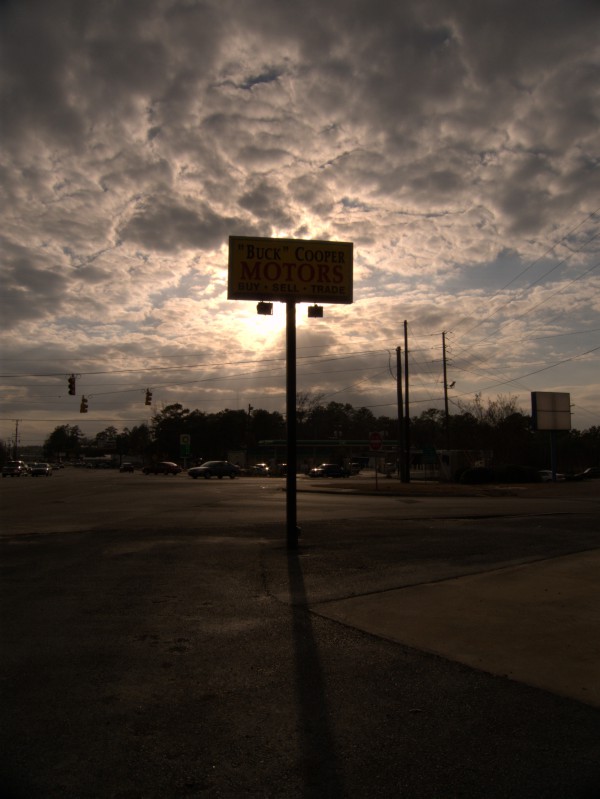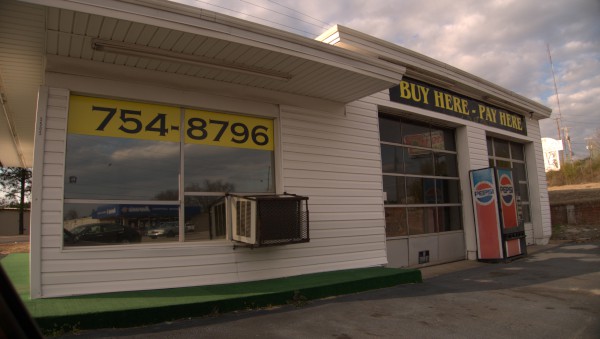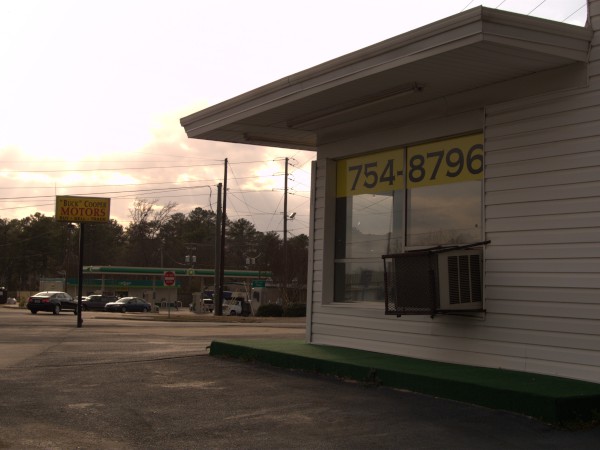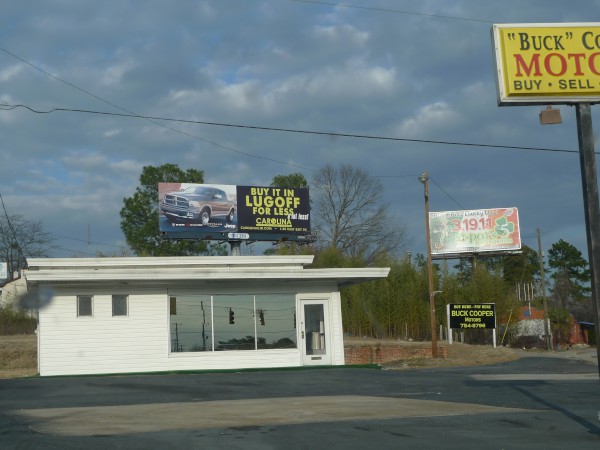 Buck Cooper Motors is a right at the intersection where Two Notch and Shakespeare flat-iron into each other and is actually a tiny little lot for a used car place. I've noticed for a while now that there were no cars on the premises. I stopped by a couple of weeks ago, and there was a sign on the door to the effect that all cars had been moved to another Buck Cooper location. That sign seemed to be gone when I went back by today.
UPDATE 17 Feb 2011: Added Phillips 66 to the post title based on the comments.
UPDATE 9 April 2011 -- It's now Classic Auto, tinting and carwash: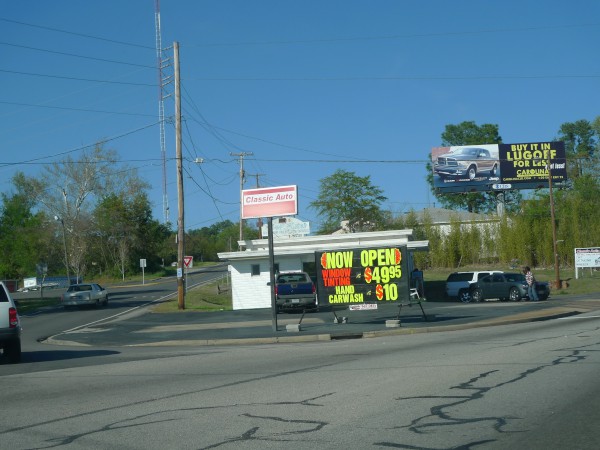 Posted at 12:54 am in Uncategorized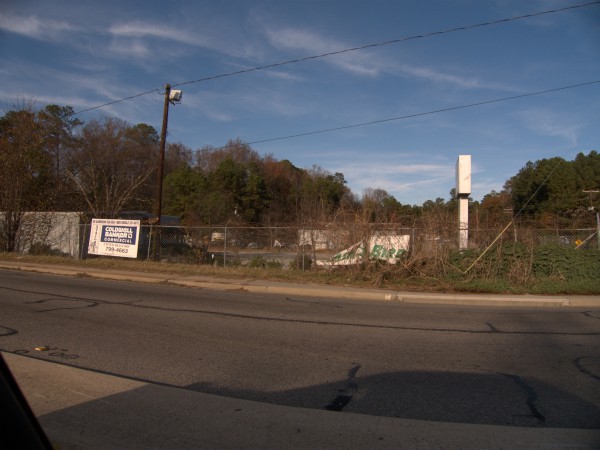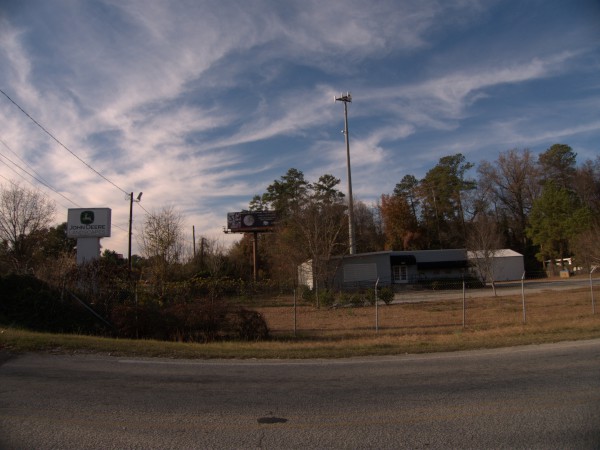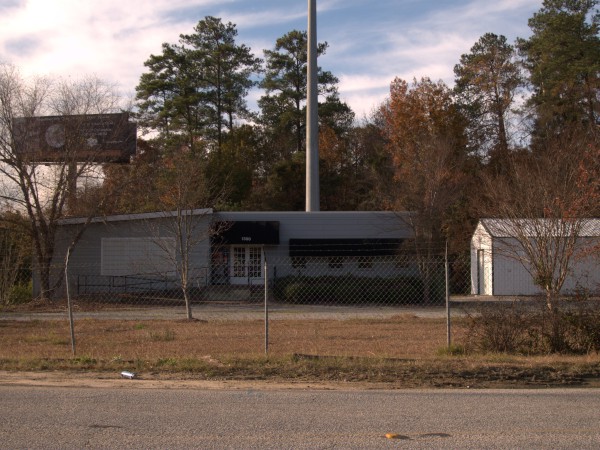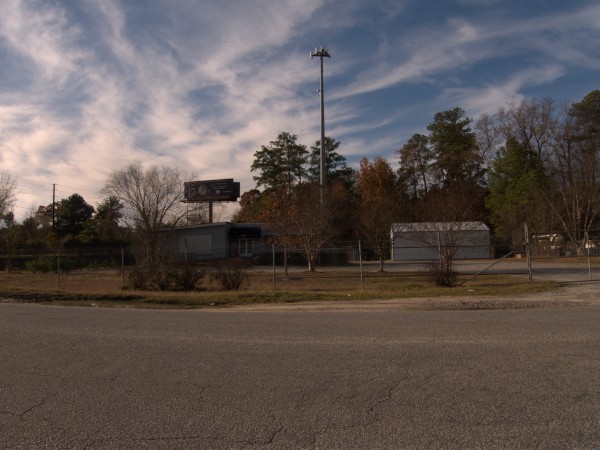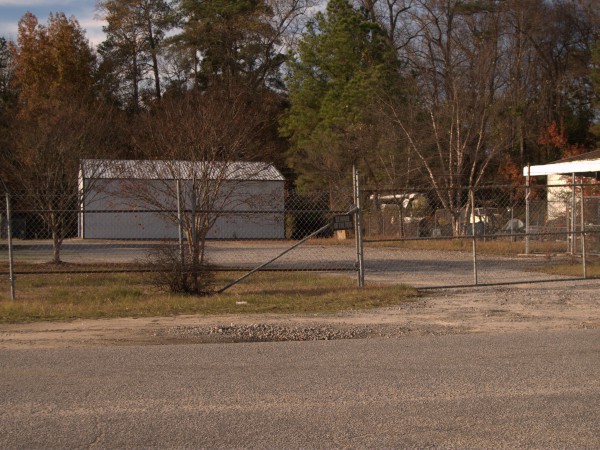 I noticed this one driving down Fontaine Road to SC-277 recently. The landscaping operation across Warner Drive from the old Hertz Equipment Rental has either closed or moved. I think it's probably moved as in this year's phonebook, the phone number goes from "John Deere Landscapes, 1300 Fontaine Road" to simply "John Deere Landscapes, Columbia" with a new number given for a Sunset Boulevard location.
Apparently the dog hasn't moved yet..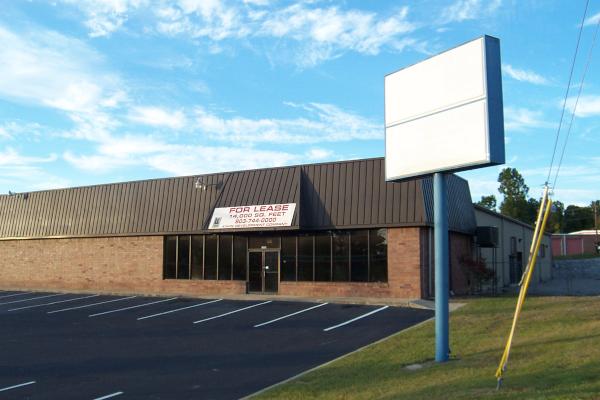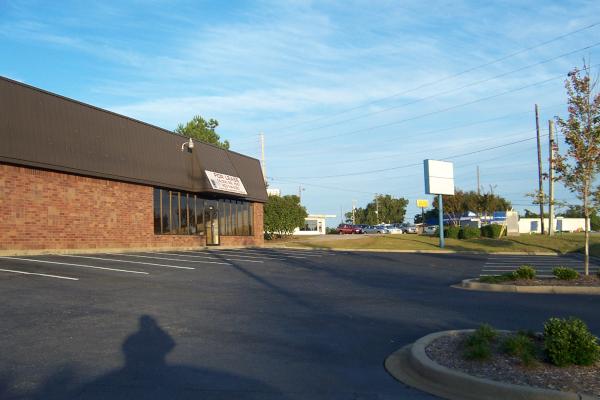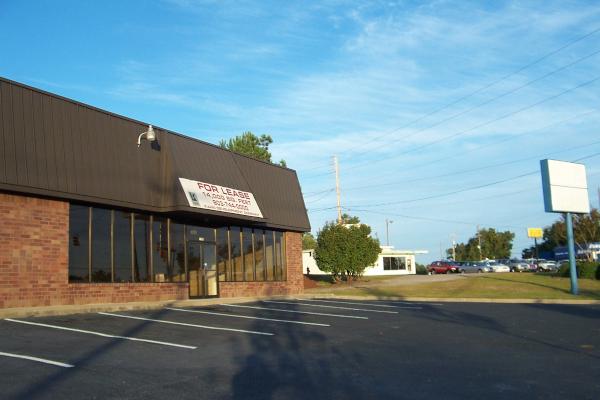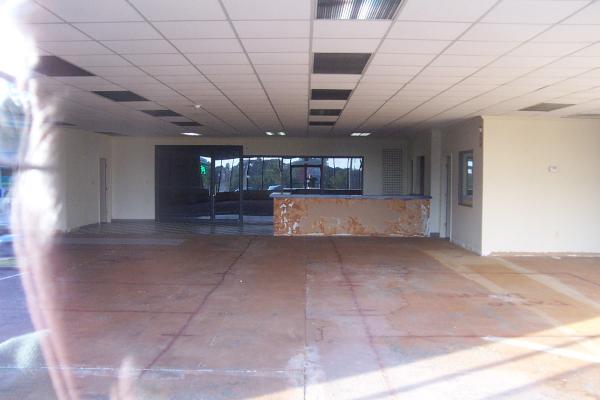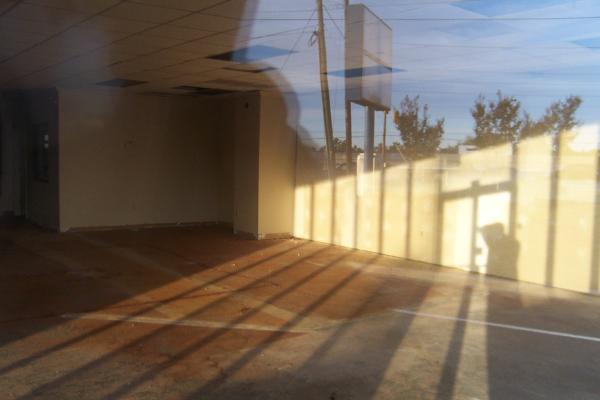 Well, we all know the first rule about Fight Club, but here goes anyway.
This store front (which was almost certainly not actually called Fight Club) was the only amateur boxing rink I've ever seen in Columbia. Granted, I haven't looked for one, but when I first noticed it driving by on my way to and from SC-277, it put me in a retro frame of mind. Since I don't follow current boxing at all, it makes me think of 30s and 40s movies and pulp stories where the wise old trainer, who could have had a shot if he hadn't blown out his knees, shakes the arrogance out of a kid who can make it to the big time if only he will take it seriously.. There was actually a whole pulp-fiction genre with its own set of magazines devoted to boxing stories; Robert E. Howard, the creator of Conan wrote a series of such about "Sailor Steve Costigan", the fighting merchant marine.
So anyway, I would drive by, see all the cars and imagine all these dramatic scenes until the final time I drove by and the place was packed with blue-lights-blazing police cars and I never saw it open again.
Apparently a fight had broken out..
UPDATE 22 February 2017 -- Add full street address and some tags
UPDATE 13 August 2020: Add map icon.