Archive for the 'hotdogs' tag
Posted at 12:00 am in Uncategorized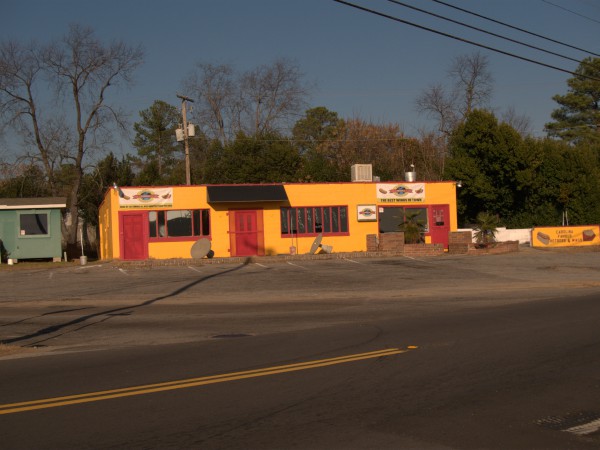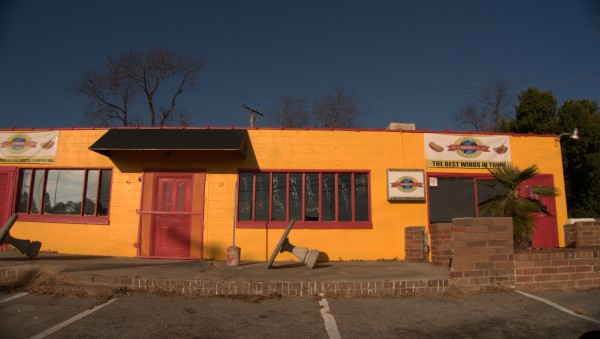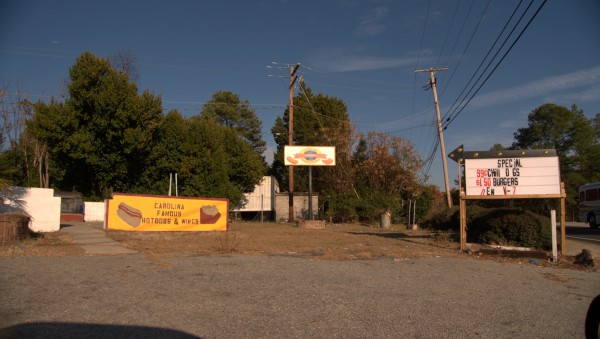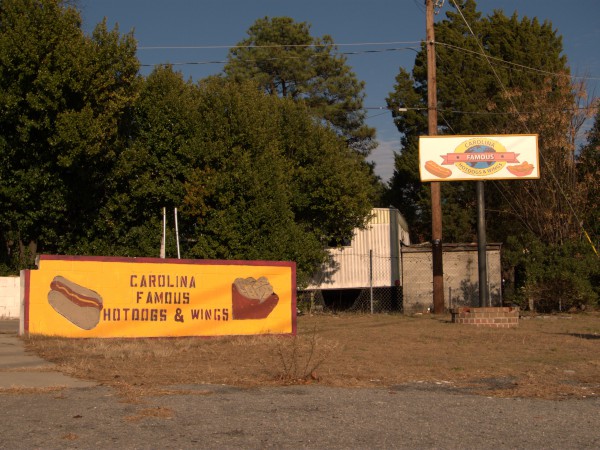 This building, on Shakespeare Road at the intersection with Humphrey Street has been a number of things over the years -- none of which stick in my mind.
Assuming the latest incarnation Carolina Famous Hotdogs and Wings started about the time this youtube video ad was uploaded (22 July 2010), then I'm afraid it didn't last long at all. In general it seems that the only things which survive on Shakespeare are industrial type operations.
Posted at 11:13 pm in Uncategorized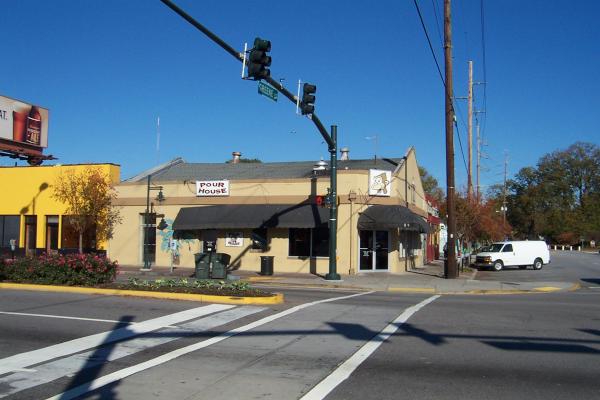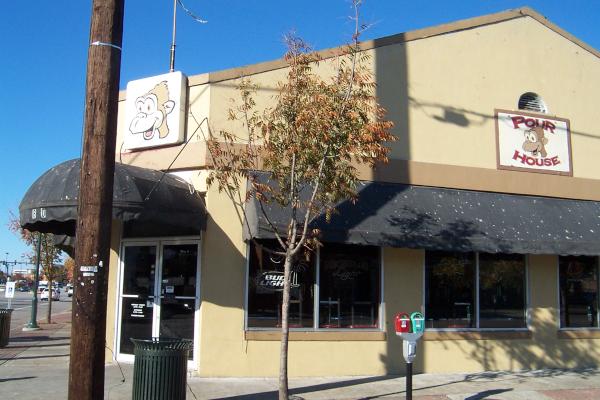 This corner building, now the site of The Pour House was the long-time location of Frank's Hotdogs, yet another of the many Columbia restaurants I was going to "get around to" and never did before it was too late.
From what I could gather in years of walking and driving past, the place was open late-nights and had a diner-like setup with a serving counter and tables around the walls. It appeared that the owner took a certain pride in the "basic" nature of his setup, and for many years, a window slogan proclaimed "No Reservations Required". Curiously, given how uncommon non-Sandy's hotdog places are, Frank's was just down the street from Lum's Hotdogs. I don't know if their years of operation overlapped at all though.
Posted at 12:29 am in Uncategorized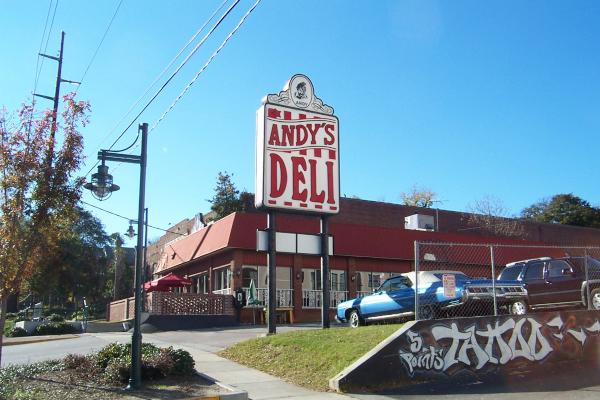 Lum's was a small chain of hot-dog restaruants. I say small, because I only knew of two stores -- I suppose it could have been huge somewhere else in the country, but as far as I know, in South Carolina there were only this store on Greene Street (now Andy's Deli) and a store in Myrtle Beach by the Family Kingdom amusement park (the home of the "Swamp Fox" coaster).
I don't know why it is, perhaps because hot-dogs just seem such a casual food, but hot-dog restaurants don't seem to make it big. I know Sandy's is locally beloved, but those are small stores with no table service, and I believe the same is true for the only other famous hot-dog outfit I can think of: Nathan's. If I recall correctly, Lum's did have menus and table service. It's been so long ago that I was there that I'm on very shaky ground here, but I believe their big claim to fame was hot-dogs cooked in beer. I'm sure we wouldn't have been allowed to have such a thing. I have an even vaguer memory that perhaps I had a "cheese-dog" there, a hotdog covered with melted cheese. I also think that perhaps the hot dogs were plumper and less firm than I now prefer -- I enjoy the consistency of an Oscar-Meyer dog myself (cooked on a fork over a stove eye is fine if a grill isn't available).
Whether because folks just don't associate hot-dogs with a real "restaurant" or for Lum's specific reasons, both the stores I was familair with closed long ago -- I don't believe either made it out of the 1970s: Guess they coudn't cut the mustard...
UPDATE 20 April 2010: Added full street address to post title, and corrected spelling of "Greene" Street.
UPDATE 9 June 2010: Changed post title from "Lum's Hotdogs" to "Lum's Restaurant" as that was how they listed in the 1970 Yellow Pages.