Archive for the 'Hardscrabble Road' tag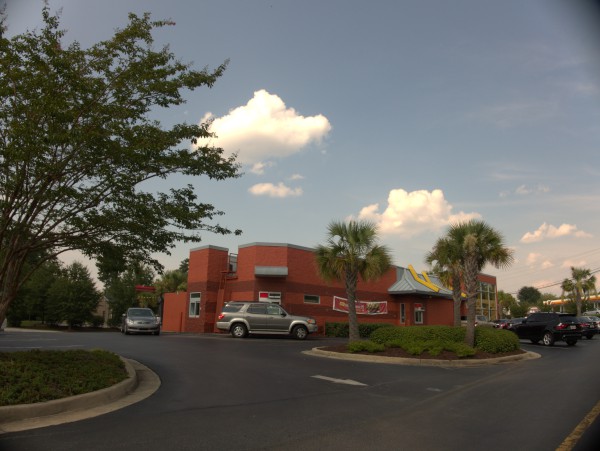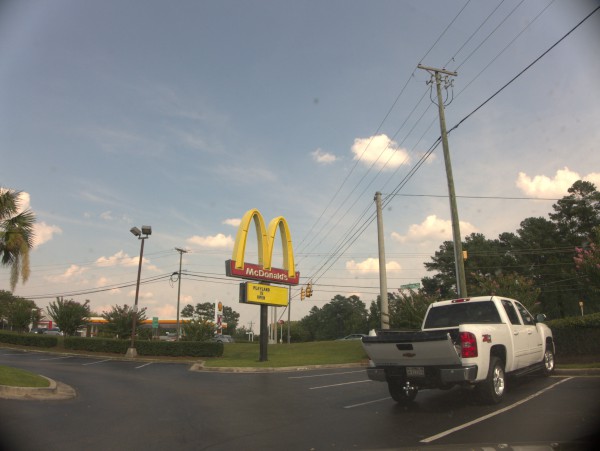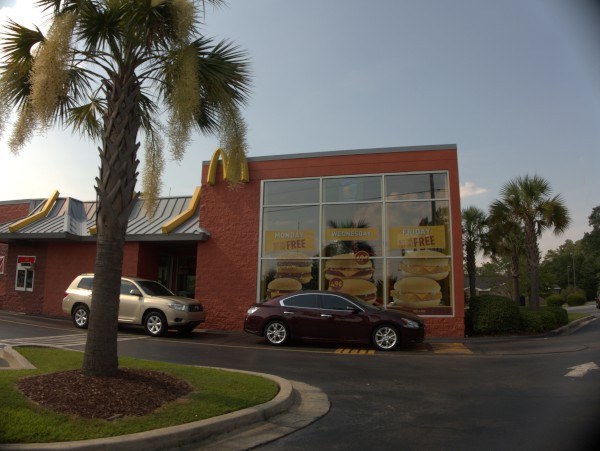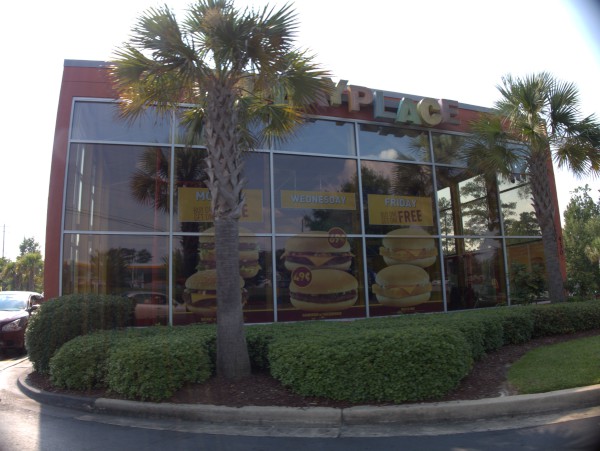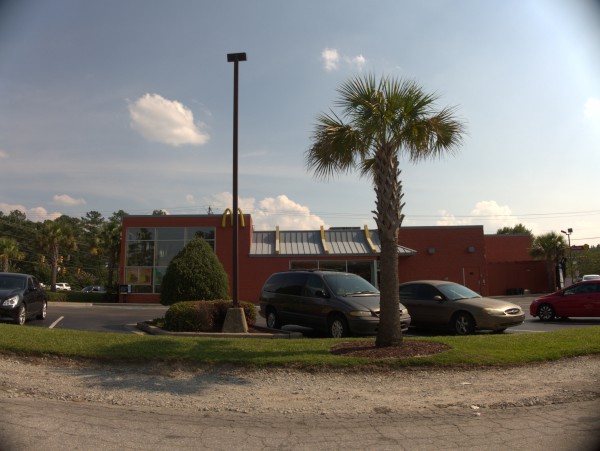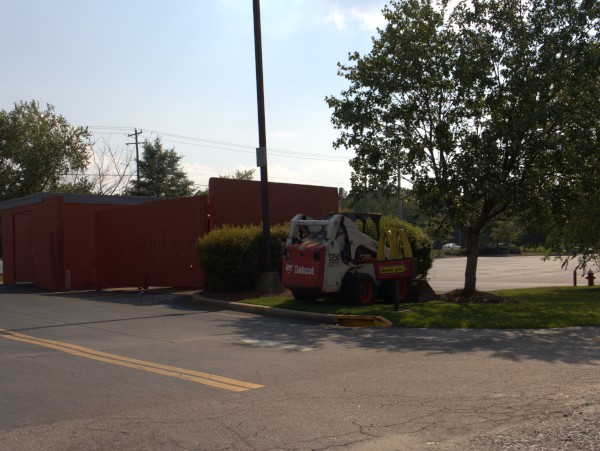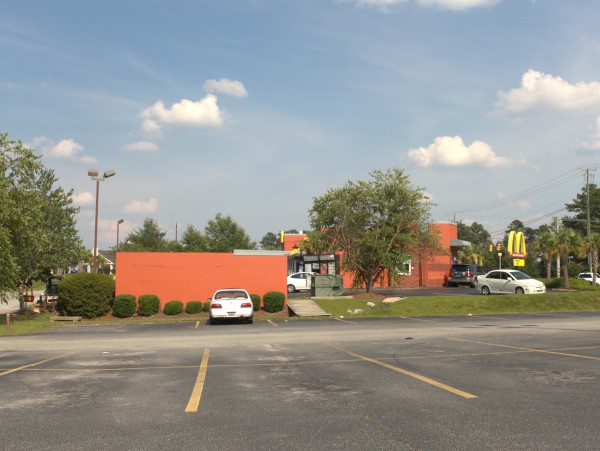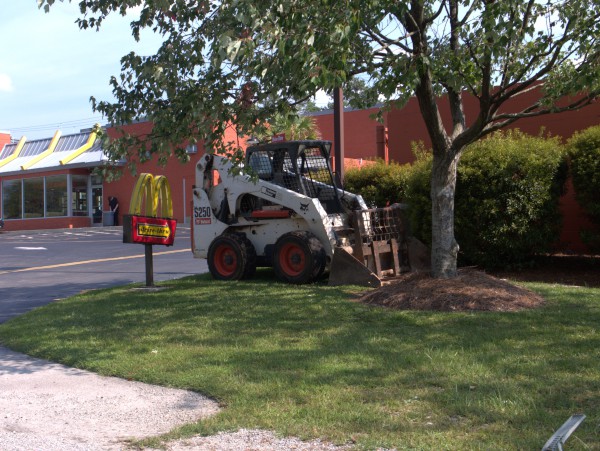 Commenter Sidney reported the McDonalds in The Crossings
at the corner of Hardcrabble and Clemson closed for renovations some time ago, but I only finally got out there after it re-opened.
Although I don't remember exactly what it looked like before, my impression is that this store has *not* been remodeled along the same lines as other recent McDonalds revampings (here, for example). In particular, the new style subtle arch cap-pieces and drive-through styling are not present, and the boxy glass playroom, which has been removed in other stores, still is.
UPDATE: Oops! Commenter Sidney says the remodeling hasn't happened yet. Looking at how fresh everything looks, I was sure it had, but now these can serve as "BEFORE" pictures.
(Hat tip to commenter Sidney)
UPDATE 7 August 2017 -- I still have yet to put the construction and "after" pictures up. I have them. Somewhere. Anyway, the place is open again.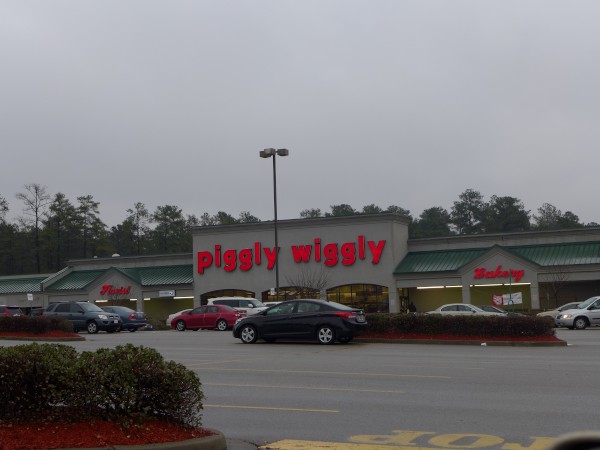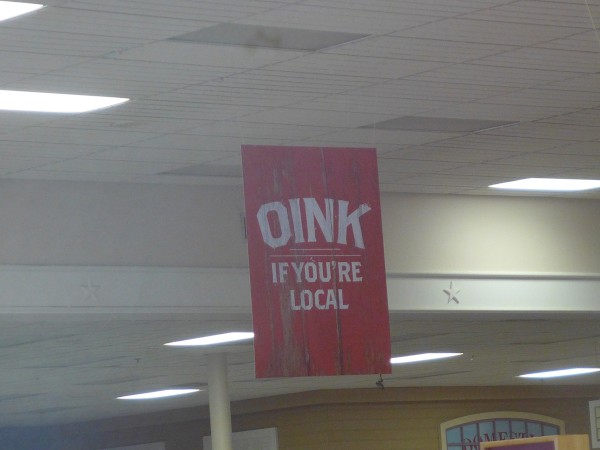 Another day, another Piggly Wiggly.
This store, at the corner of Clemson and Hardscrabble Roads, looks like it was a pretty nice one, though I can;t ever recall going inside. I might have thought that it would have benefitted from the closing of the Food Lion across the street, but in this case the ongoing woes of the chain seem to have outweighed any additional traffic from displaced Food Lion shoppers.
The closing of this store started rather oddly, with an "inventory reduction" sale. Since there is no reason for a grocery store to ever have such a sale in the normal course of events, this seems to have been some sort of signal that the store was closing before the management was able to say that officially.
This closing will be a big hit for Magnolia Pointe, as The Pig was the only anchor in the main strip of the shopping center. There is a CVS in an outparcel region, but that won't bring shoppers in to the shopping center proper.
(Hat tip to commenter ken holler)
Posted at 12:38 am in Uncategorized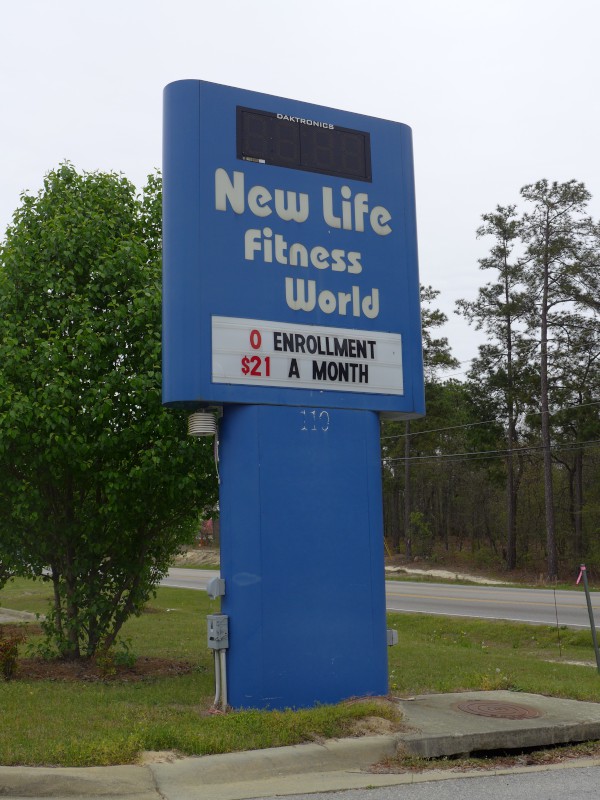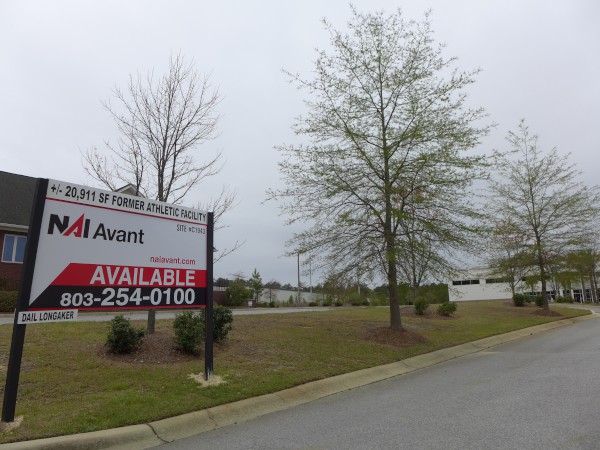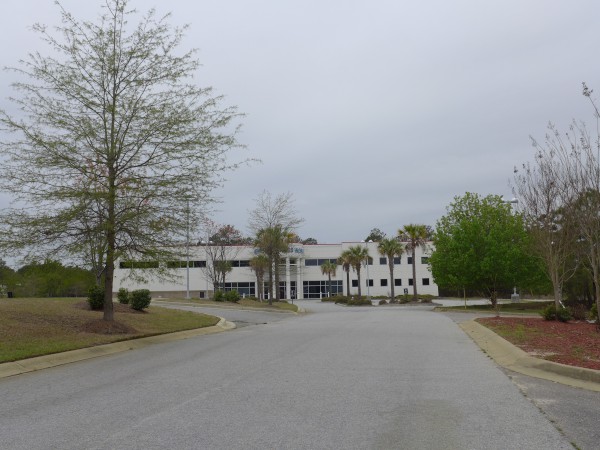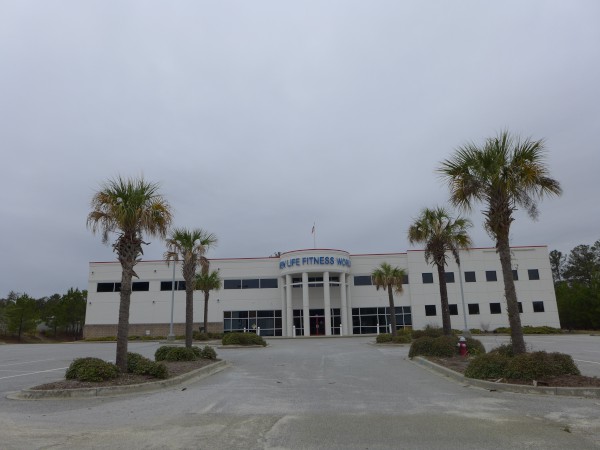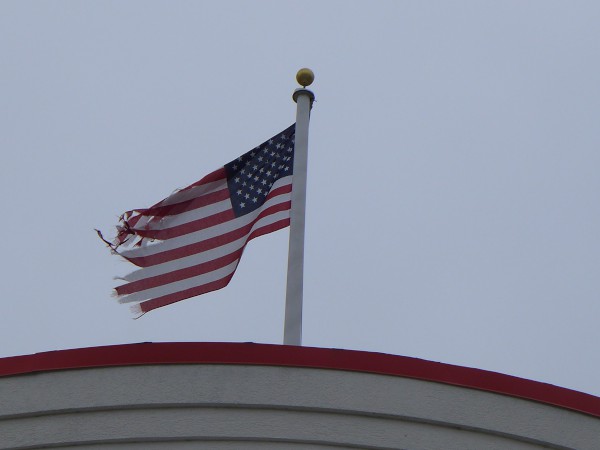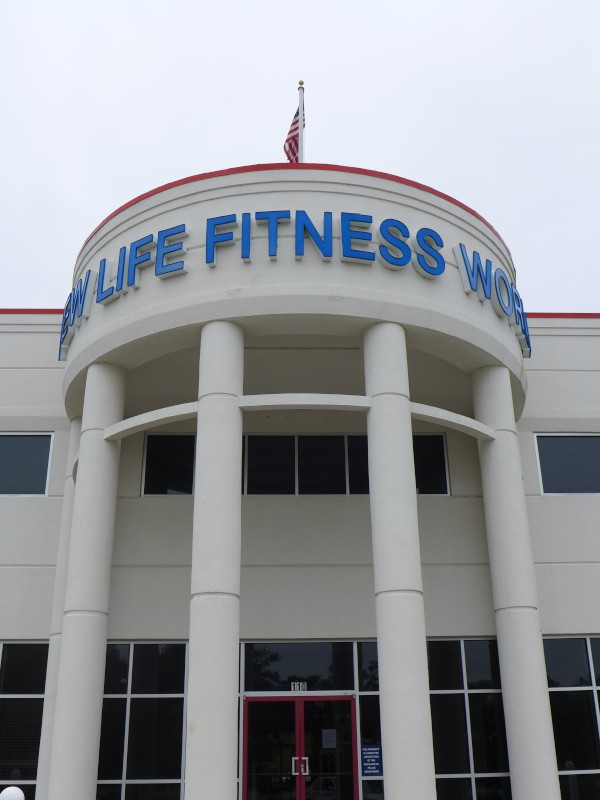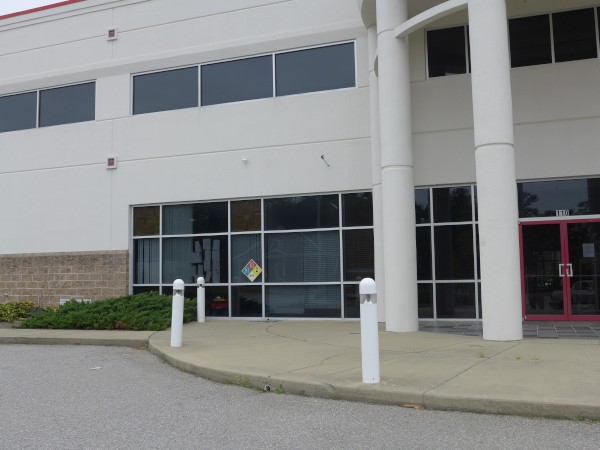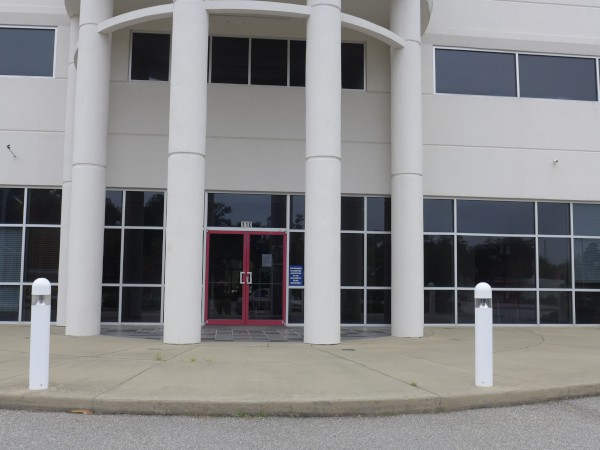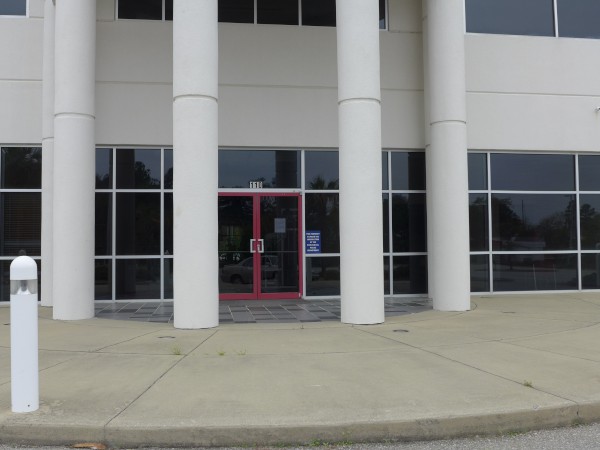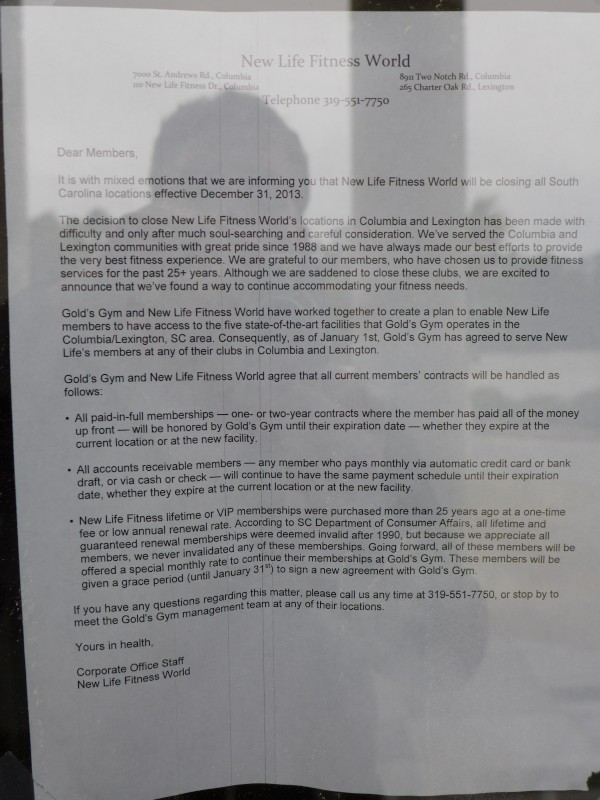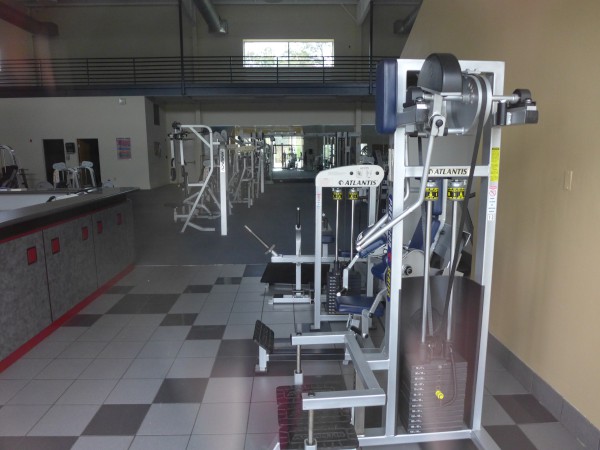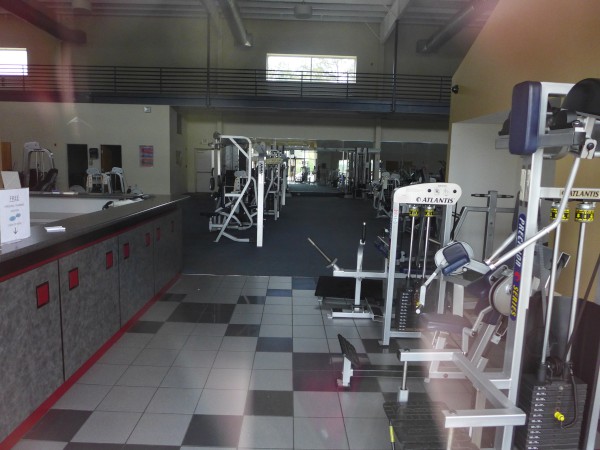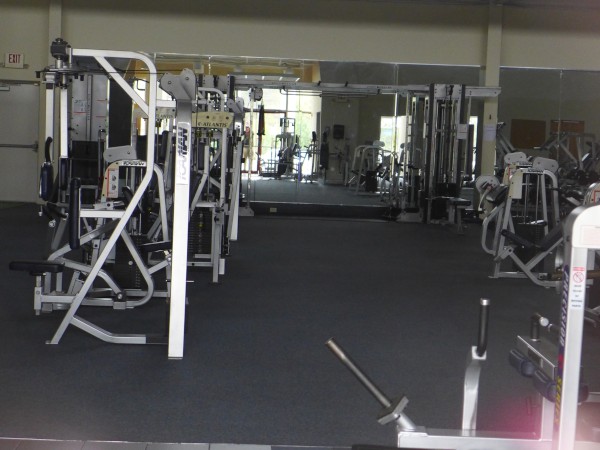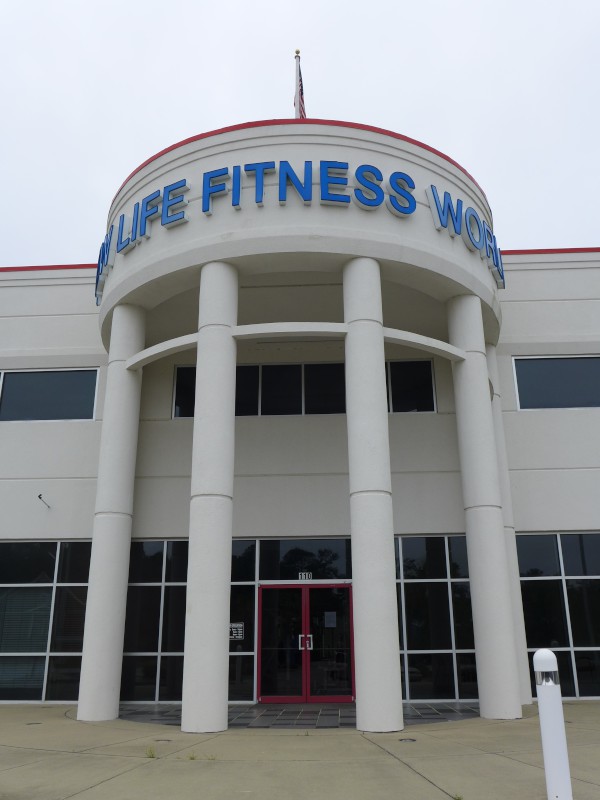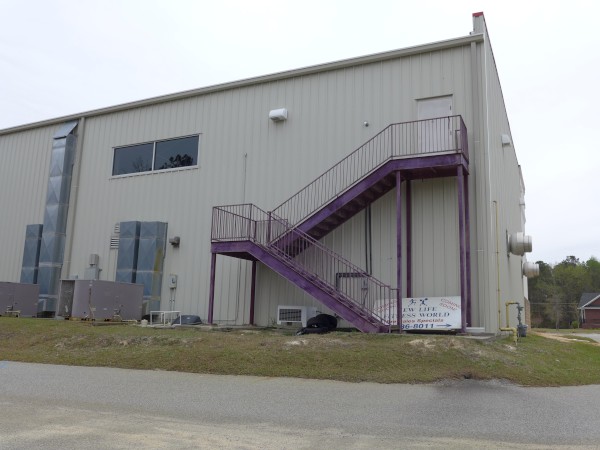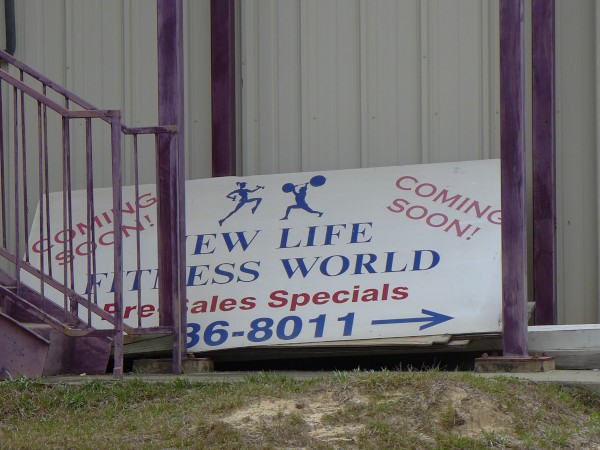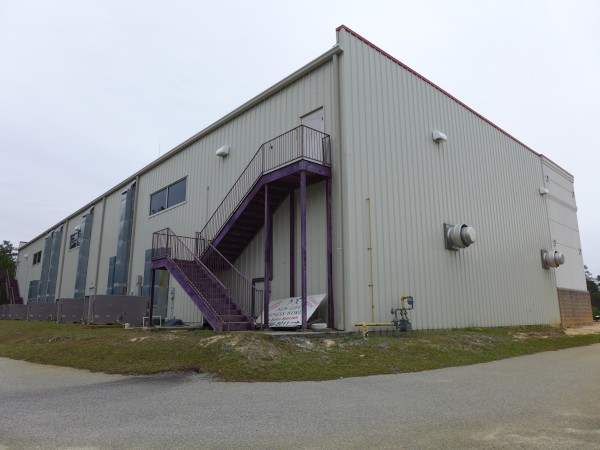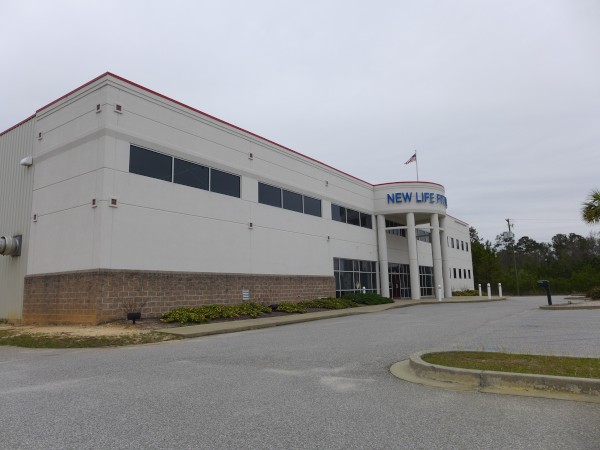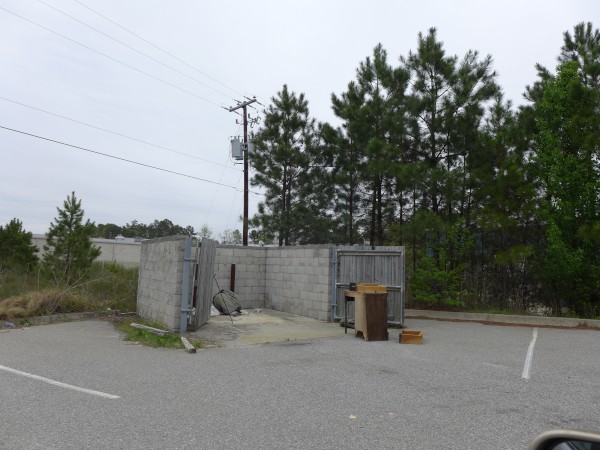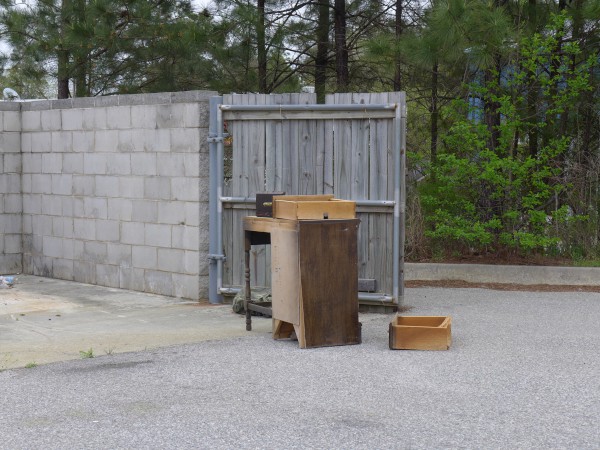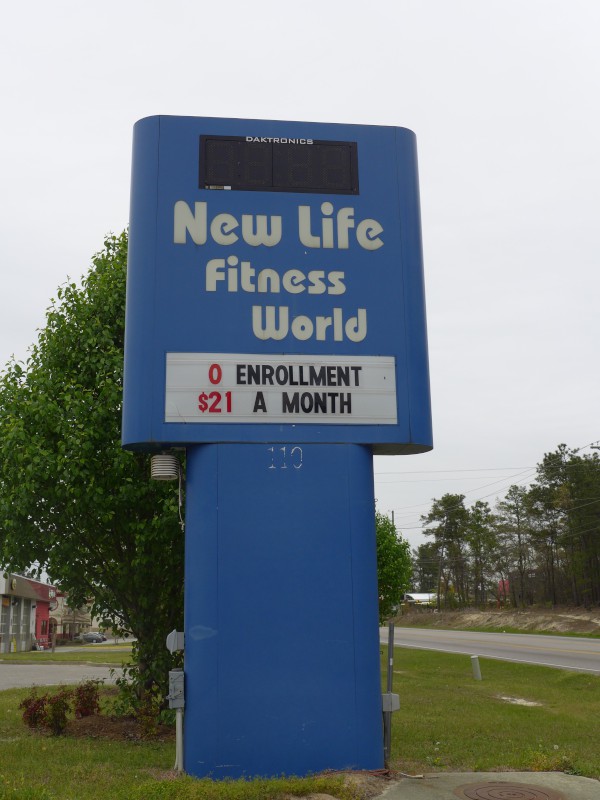 I believe this is the final New Life Fitness World closing, after this, this, and this.
As the Two Notch and Irmo locations favored each other, so this location, off of Hardscrabble near Clemson, favors the Lexington site, right down to the tattered flag atop semi-circular entryway. LoopNet has a nice aerial view of the property, which as of yet is still fully equipped as a gym.
Attractive as the building is, you have to wonder how the next tenant will feel about being on New Life Fitness Drive..
Posted at 12:55 am in Uncategorized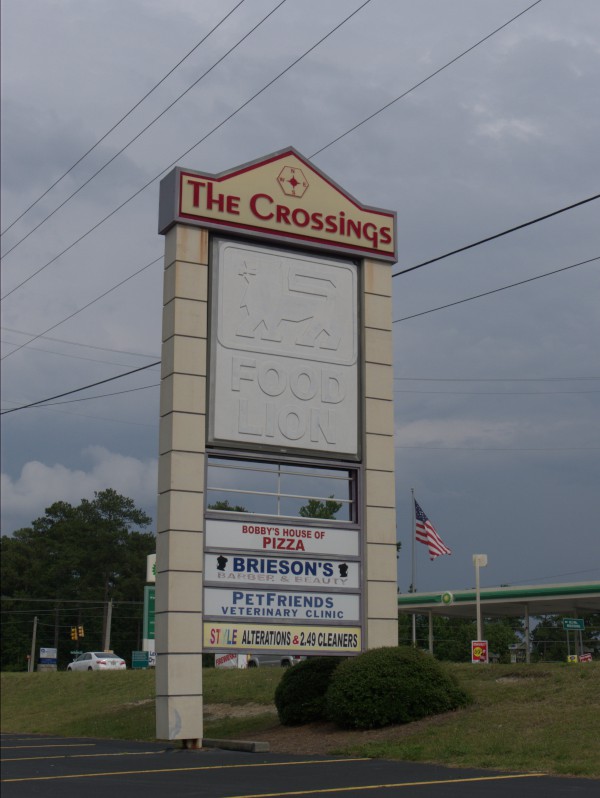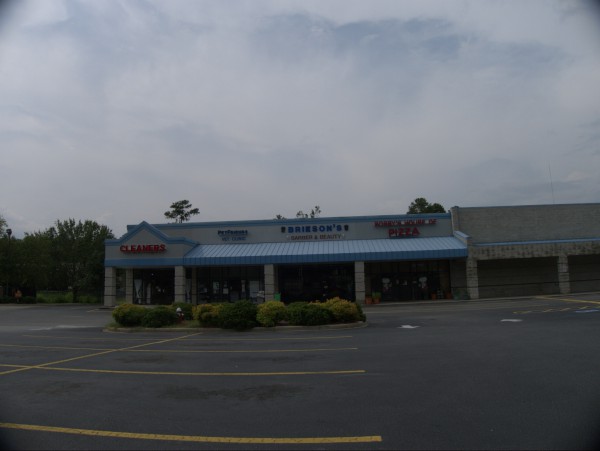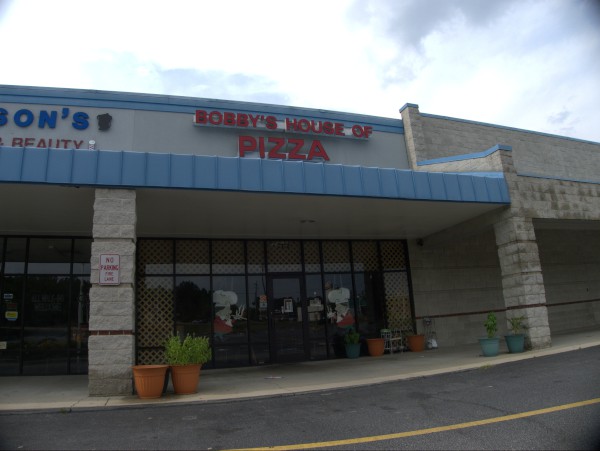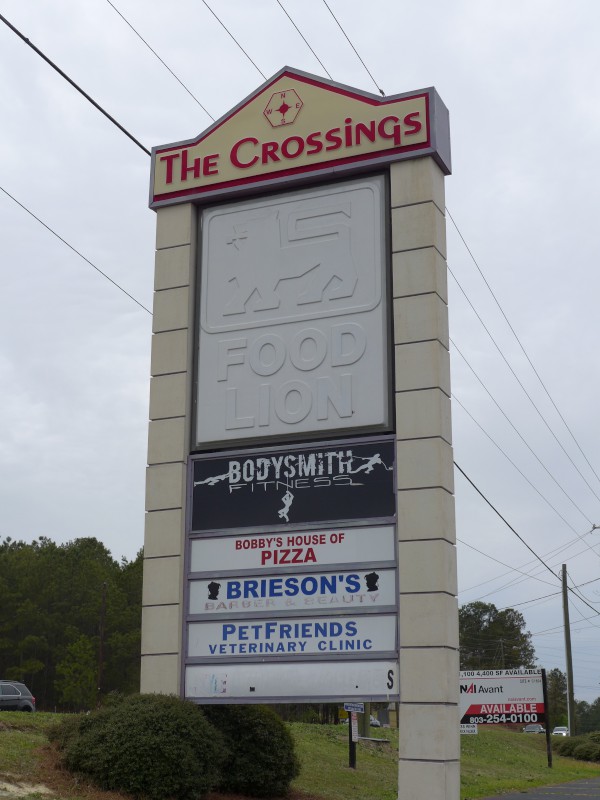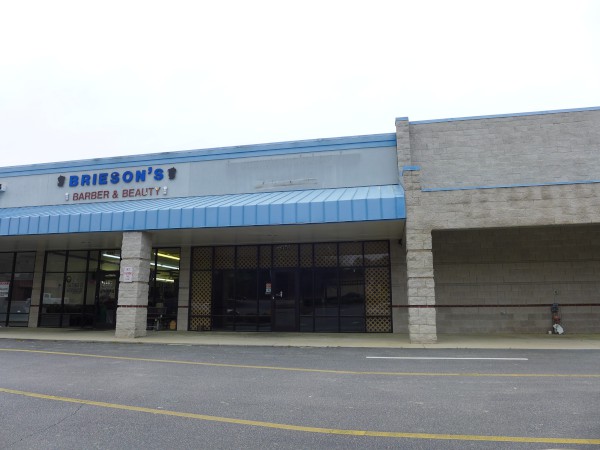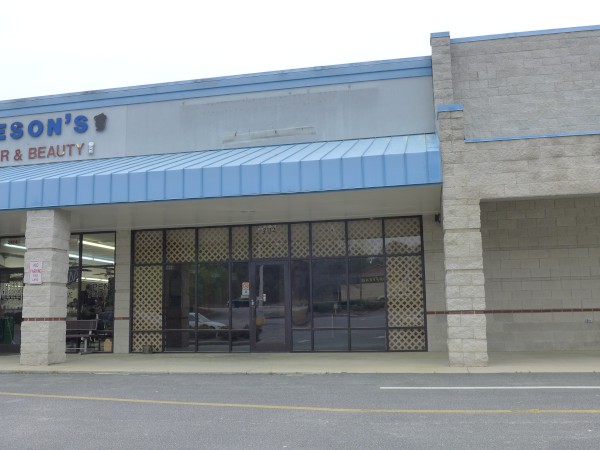 There are a lot of "House Of Pizza" restaurants around, but I'm not sure if it's a chain of some sort, or just a common name choice. Usually though I see them with a (smaller) town name like "Pontiac House of Pizza", "Camden House of Pizza" etc and not an owner's name like this small storefront at the corner of Clemson and Hardscrabble Roads. This was always on my "to try" list, but as it was so far from where I normally am, I never got around to it in time.
I've blogged several places in this strip, The Crossings, including Food Lion and Blockbuster. They still have not managed to fill the anchor Food Lion space.
Posted at 11:24 pm in Uncategorized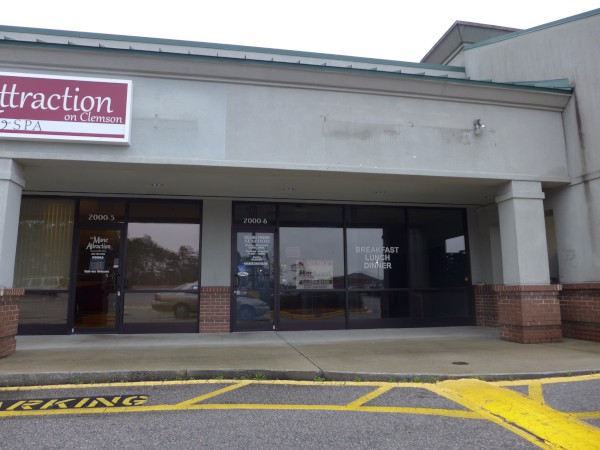 Here's a vacant storefront in Magnolia Pointe at the corner of Clemson & Hardscrabble Roads. To me the most notable thing is that they were open for breakfast, which is unusual for a seafood restaurant.
I'm unable to find a phonebook listing for this place, but don't recall noticing it on my last drive-through, so I'm guessing it closed within the last few years.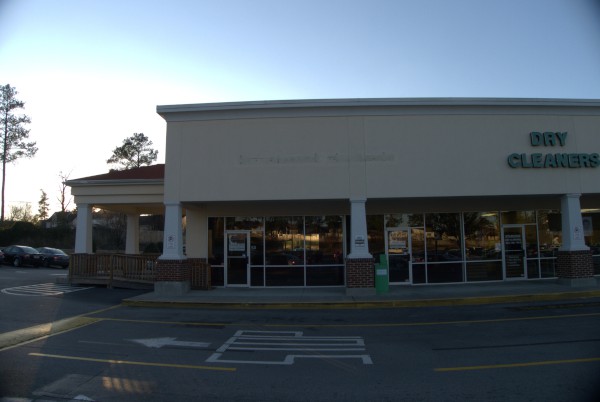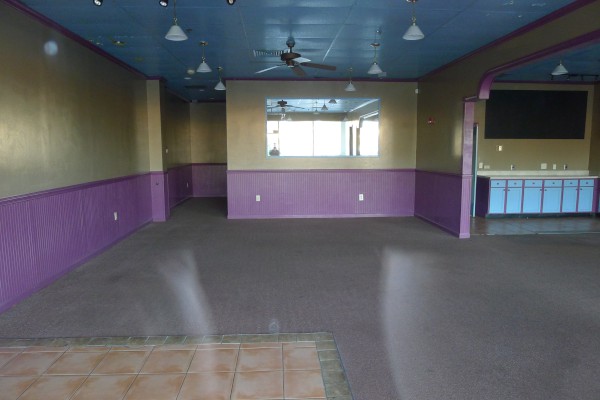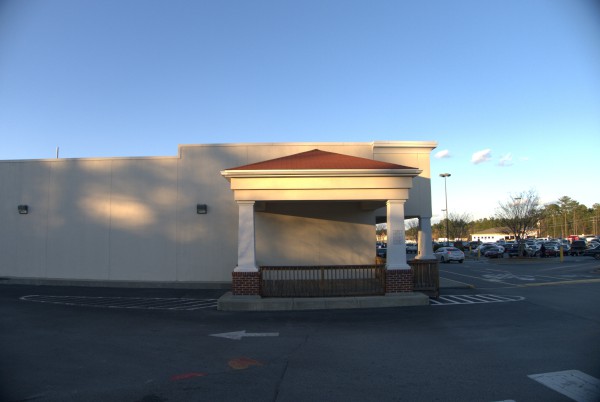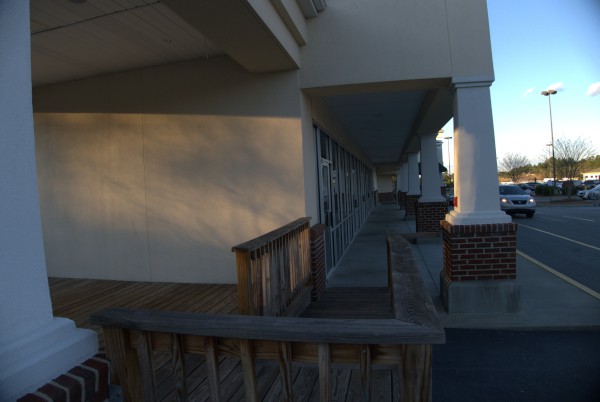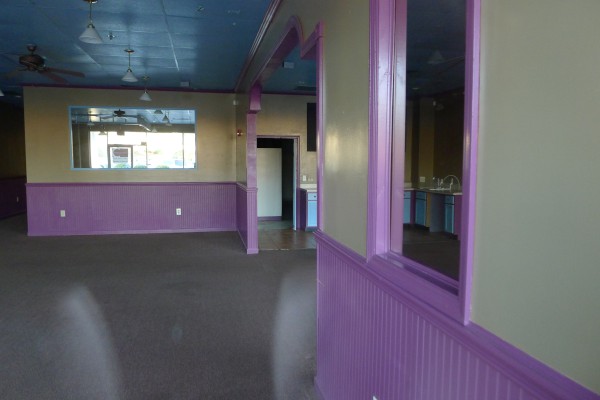 I get out to this part of the metro area very rarely as it's quite a pain to make it there from Forest Acres, or indeed from practically anywhere not in the neighboorhood. I did notice this little dessert cafe in the Publix shopping center some time ago when I was on Hardscrabble checking for another closing, and I recall thinking that it was a shame I had just had lunch. I think the little gazabo might have worked better on the rear of the shop, away from the heavy traffic in front, but still, it would have been nice to sit out in the Spring and watch the world go by.
(Hat tip to commenter Jason)
UPDATE 28 August 2020: Changing address in post title to "Hardscrabble" rather than "Hard Scrabble". Adding map icon, updating tags.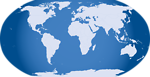 Posted at 12:40 am in Uncategorized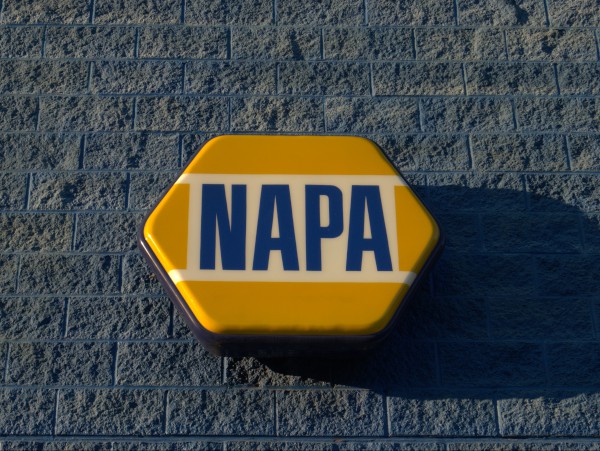 Here is another closed NAPA store.
While I certainly hope that the employees are able to continue on at 3720 Two Notch Road, calling it a move is not quite right as that store has existed for several years, and was apparently built to replace the O'Neil Court location.
Interestingly, the phonebook (Feb 2012) gives the address for the Hardscrabble store as "1507 Hardscrabble Road", which led me on a merry chase all the way from Wilson, and when 1507 was in the boonies and obviously wrong, across both Farrow and Clemson. I probably wouldn't do *that* again, at least not close to rush hour. In fact this store turns out to be just a few buildings down from the old Santorini Grill and a few up from the former Food Lion and Blockbuster.
Posted at 12:55 am in Uncategorized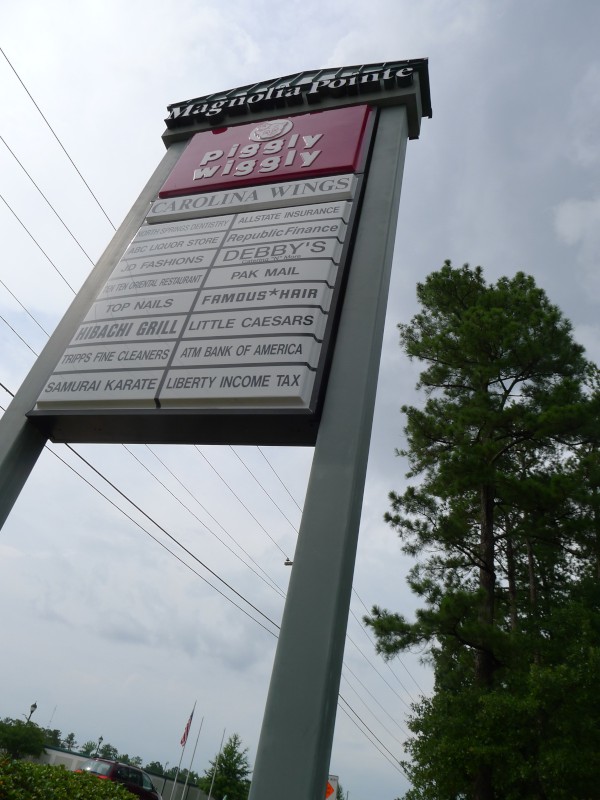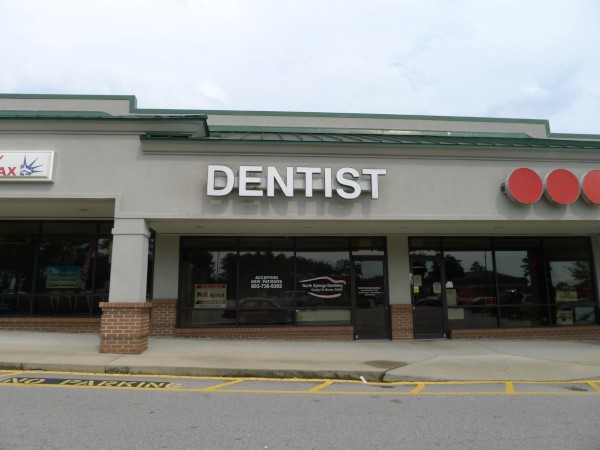 Magnolia Pointe is the Piggly Wiggly anchored strip mall at the South-East corner of Clemson & Hardscrabble Roads, with access from both.
I noticed last time I was there that this dental office space was up for lease (and already down from the mall marquee listing).
UPDATE 22 October 2012: Turns out they've moved to 126 Professional Park Road at Professional Park on Clemson Road.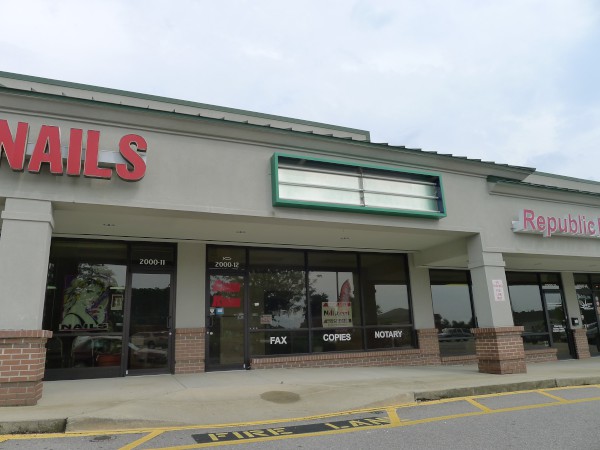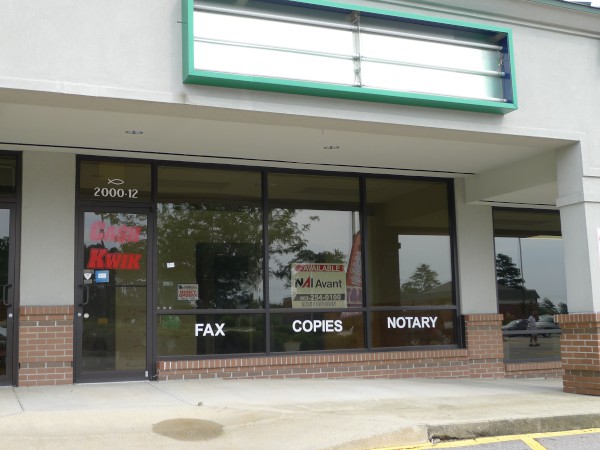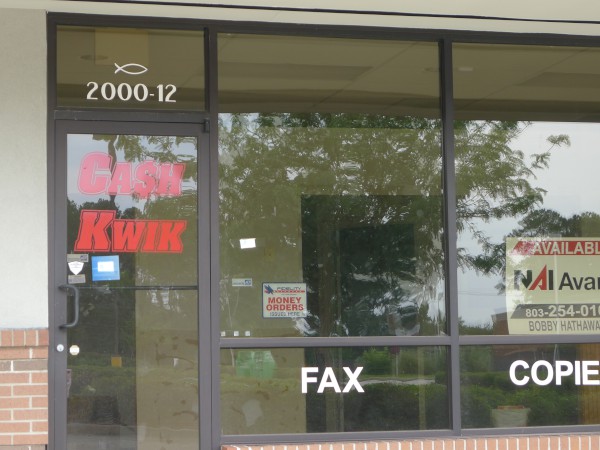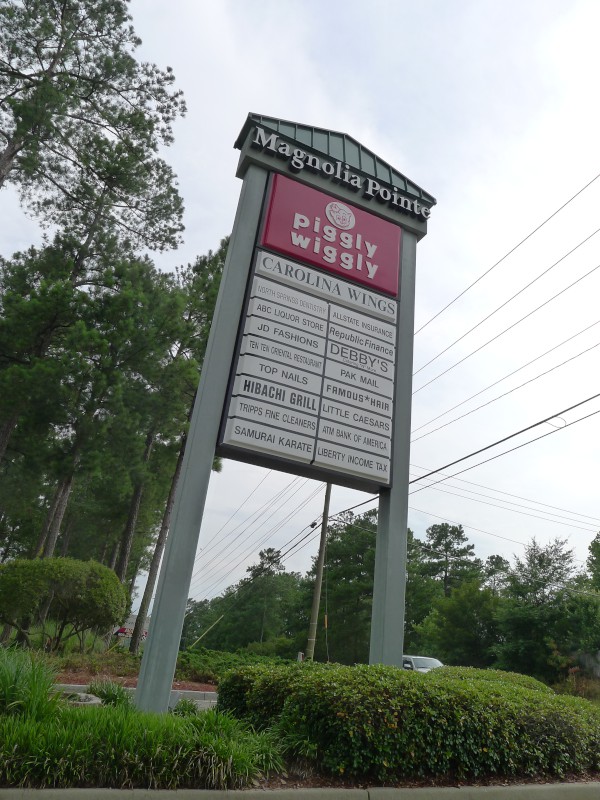 I assume Cash Kwik was one of the areas many payday loan operations, though the sign doesn't really say anything specific. They tend to come and go fairly quickly, probably because there's a lot of competition, and they make loans to people who aren't very credit-worthy -- get the interest rate wrong by a few points and there goes your margin..
There are still a couple of this chain in town, but I am unable to find this particular one in any phonebook I have at home, so I'm just giving "late 2000s" for the closing date. Certainly it's been gone long enough to have its placard removed from the roadside marquee for Magnolia Pointe.
Magnolia Pointe is the Pig-anchored plaza at the South-East corner of Clemson Road and Hardscrabble Road. It has a few other vacancies, but still looks better than The Crossings with is just across Hardscrabble.