Archive for the 'grocery' tag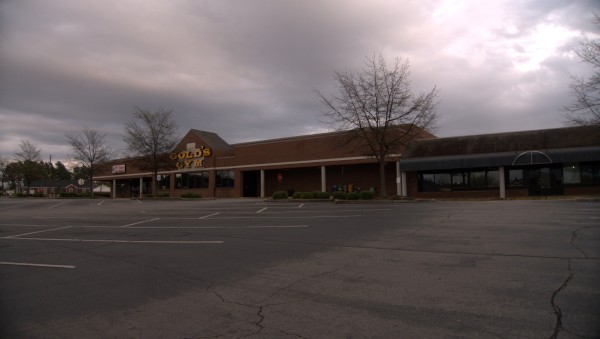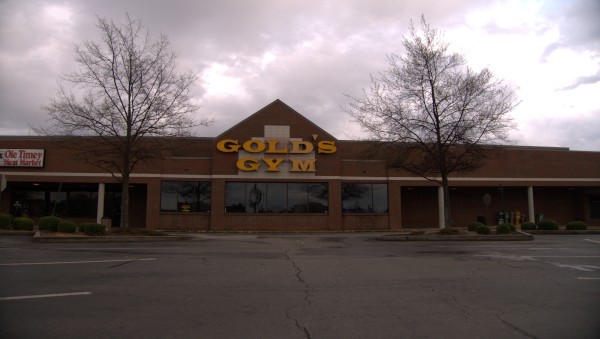 Although I do not recall this store, I am reasonably sure from the architecture that it was at one time an A & P. The building doesn't have the classic steeple, but otherwise the look is quite similar to other old A&P buildings. If I am right, then this store would have been in the boonies when built, but the building of Spring Valley High in the 1970s proves that the population in the area was already growing.
Although Gold's Gym is a top-tier brand (or presents itself as one at any rate), it does often seem to follow the Lizard's Thicket "hermit crab" strategy of moving into existing buildings, something it did here, at the old Columbia Athletic Club, on Harbison and most recently at the old Sofa Express location at Sandhill. When Sandhill opens, they will have two locations quite close together. It would not surprise me to see this one close, though there is no indication of anything like that on their site.
UPDATE 7 April 2010: Originally (as you can tell from the text), I thought this was an A&P. I was wrong, it was a Piggly Wiggly, and I have changed the post title to reflect that.
Posted at 12:30 am in Uncategorized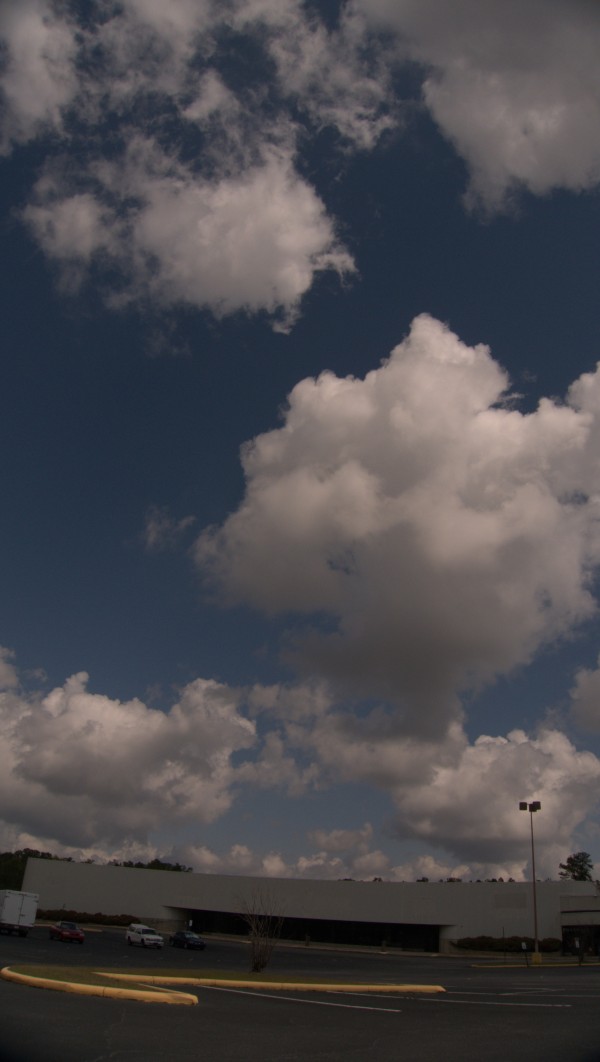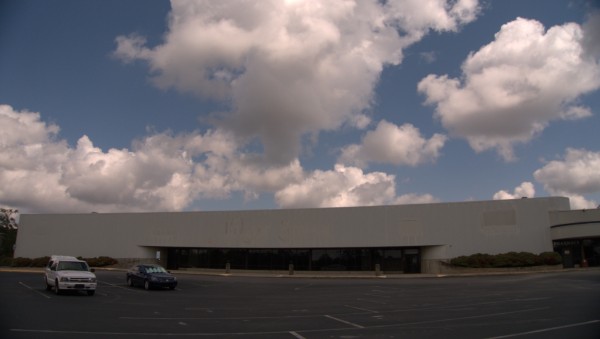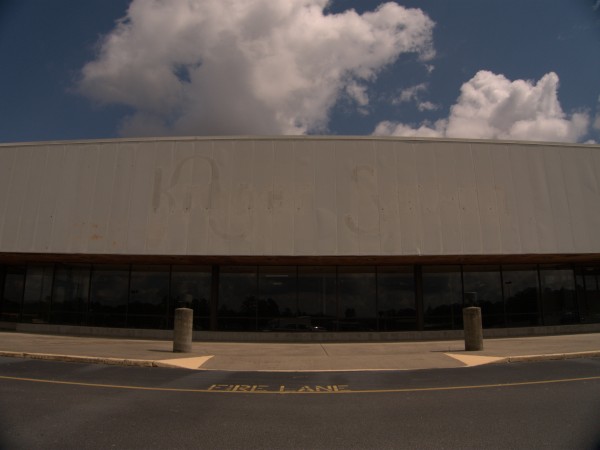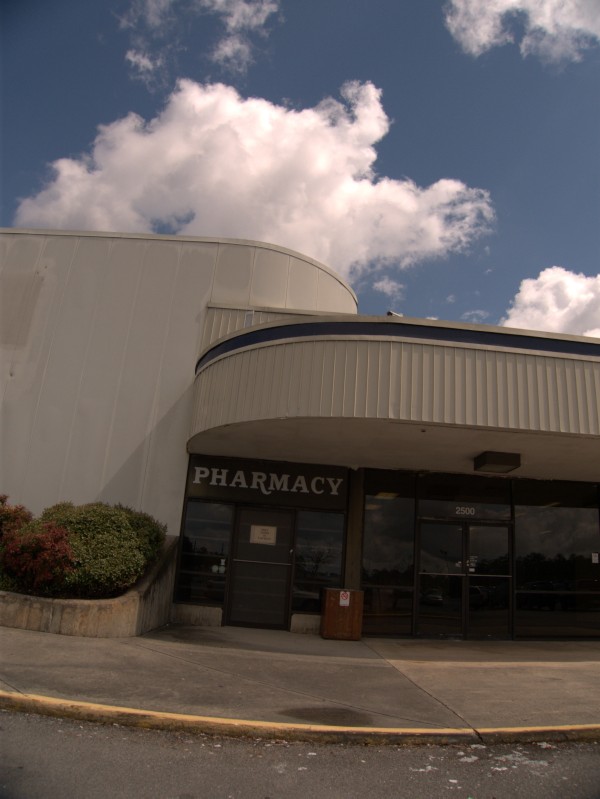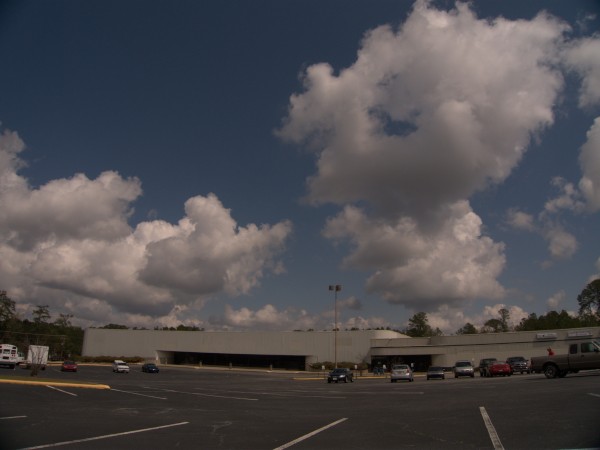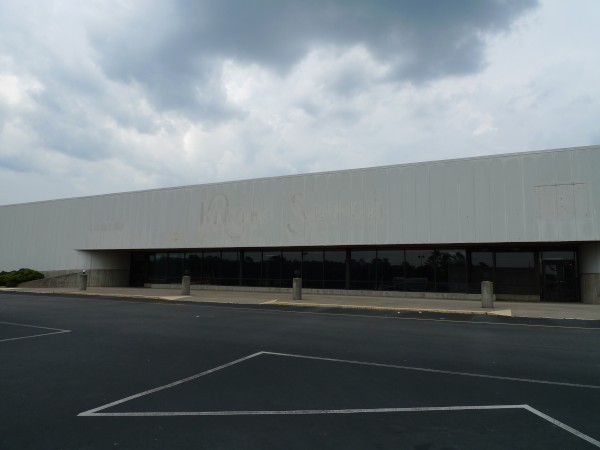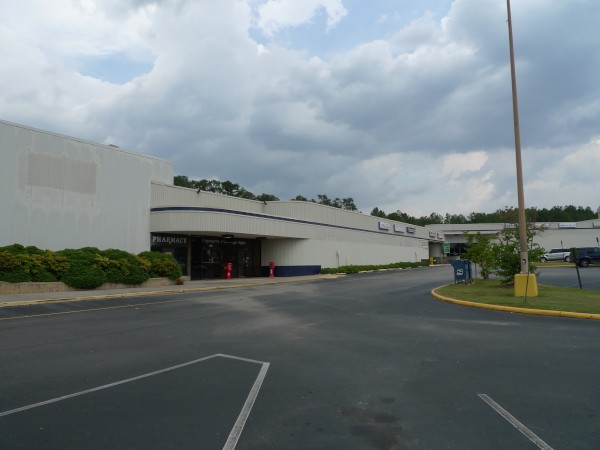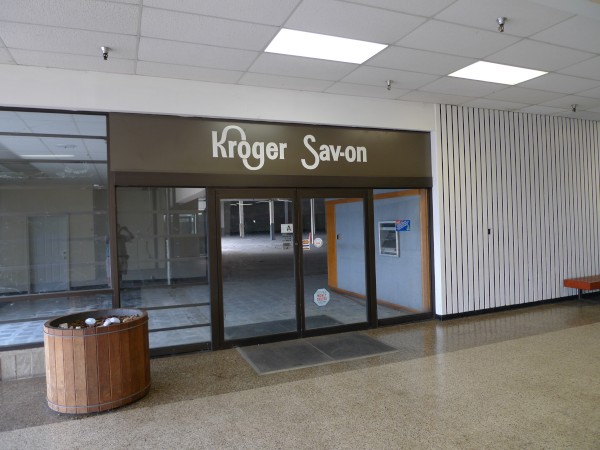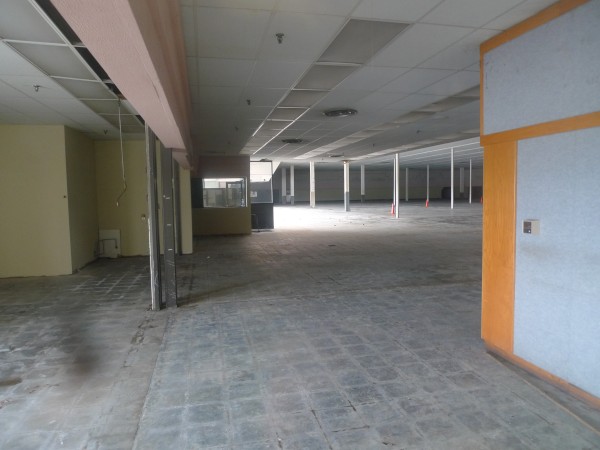 The Kroger Sav-On at Decker Mall was the first Kroger I ever encountered. It opened while I was in high-school, and was really different from the grocery stores I was accustomed to before it arrived.
Firstly, it was quite large. This was before Wal-Mart super centers or anything like that, and I was used to stores the size of a Colonial, Piggly Wiggly or A & P. This store was noticably larger than any of those.
Secondly, it was more diverse. Some of the largeness was due to it having a built-in pharmacy, which none of the other stores did, but a good bit of it was from selling more than food. In the beginning, the place seemed almost like a mini department store to me, where you could never be sure just what you might find. For instance, I got the very first microwave oven I ever bought from the (now also closed) Kroger at Surfside Beach which also dates from this era, and I still recall how bemused I was to have found such a thing at a grocery store.
Thirdly, it was open late. I don't believe this store was ever 24 hours like the Forest & Beltline store, but it was open a good bit later than I was used to, and the idea that I could pop out at 10pm and buy something was very enticing. (Especially as I was starting to drive and then drive at night).
For a long time, this store, and Target carried Decker Mall. Then when the mall began to decline to the point that you either parked near Kroger or near Target because there was nothing interesting in-between, they locked the doors on the mall side of the store and made everyone come in the front. Finally, when the flight from the Decker corridor to Two Notch began and strengthened, both Kroger and Target moved into new stores, Kroger's in Sparkleberry Square, Target's just slightly east of that. I have never fully understood the demographic logic of that. Yes, the area is growing, and a new store there will make money, but it's not like everybody near Decker suddenly died -- the population that was there is still there. Of course, this store doesn't really fit in with Kroger's current look (which is, I admit, quite nice) and would have needed re-working at some point anyway. (I keep expecting the Forest & Beltline store to either close or remodel..)
Interestingly, and somewhat unexpectedly, Decker Mall survived the move of both anchors and continues to live on, mainly on the strength of the DMV, I suspect, but there actually are a few other ongoing operations there as well.
UPDATE 29 March 2010: The clouds were so nice today, I couldn't resist getting and adding some better shots above.
UPDATE 11 March 2011: Updated closing date due to research by commenter Andrew.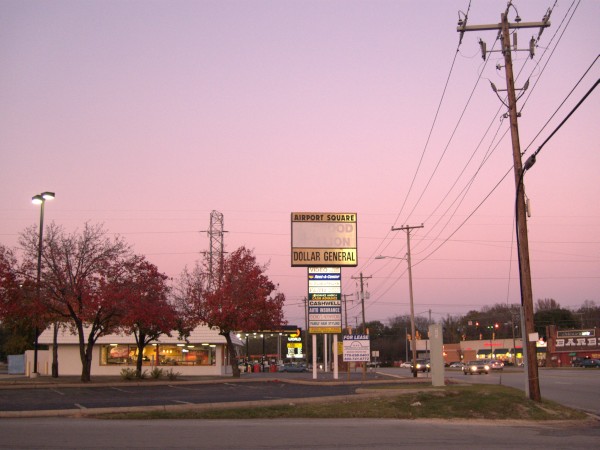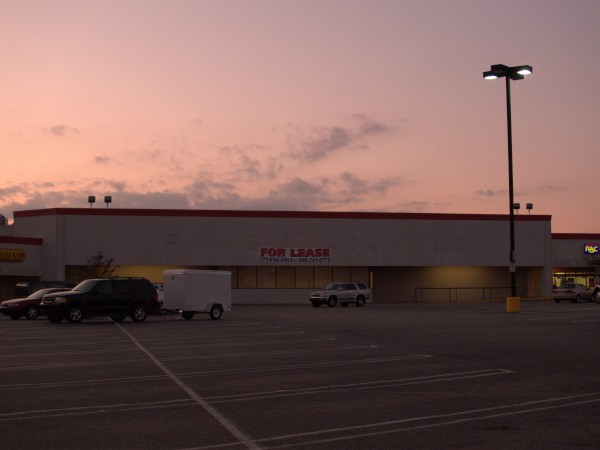 This Food Lion in Airport Square at the intersection of Airport Boulevard and The Charleston Highway, was open as recently as 3 March 2009 when they posted a want ad for a sales manager.
I posted a number of closings in this general area lately, though not all of them actually happened lately. On the whole I think its fair to say the business climate is not good there. I'm not super familiar with the local stores, but I'm drawing a blank on a grocery store closer to here than the Bi-Lo in Parkland Plaza, which is a fair drive down Knox Abbott. I guess there's the Wal-Mart and Bi-Lo on US-1, but that's about the same distance.
UPDATE 4 Feb 2011 -- It's now a "Save A Lot" grocery store. I went in the one in Aiken once and didn't see any brands I had heard of..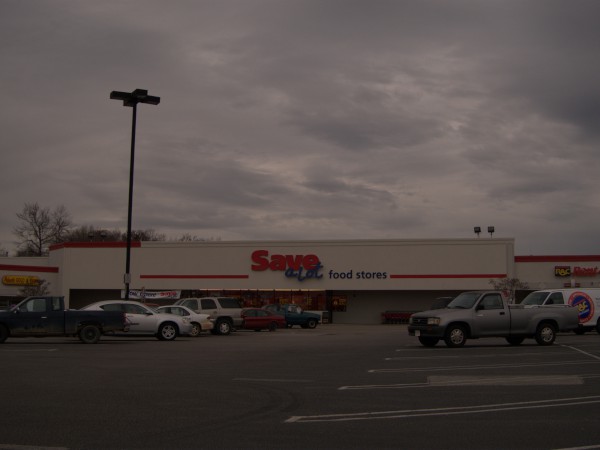 (Hat tip to commenter Andrew)
UPDATE 7 Feb 2011: Updated the post title with a more precise closing date based on the comments.
UPDATE 13 January 2021: Update tags, add map icon.
Posted at 10:58 pm in Uncategorized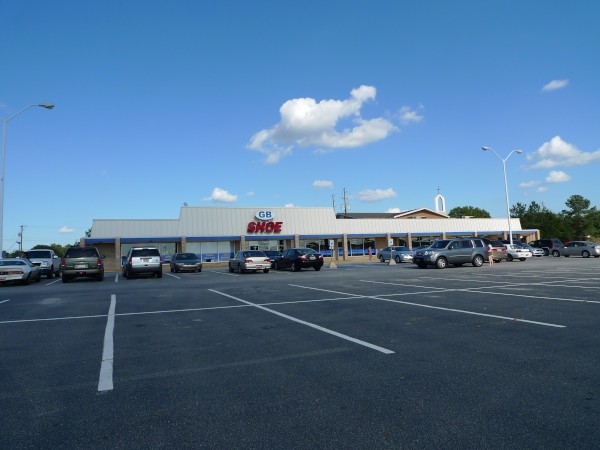 I've posted pictures before of the older style, steeple-topped A&P stores. This one, on a Dutch Square outparcel was one in the "new" style A&P adopted before leaving the South Carolina market. (I'm not counting the "supercenter" type stores such as in North Myrtle Beach).
I don't believe I ever went into this store. I certainly spent plenty of time at Dutch Square as I've mentioned in a number of posts, but during most of that period I was a tween or teen, fixated on books and music, and hardly shopping for groceries at all (not to mention that Dutch Square was on the other side of town from our usual grocery destinations). I'm guessing the 1990s as the (vague) closing date for this store, but it could as easily have been the 1980s.
I think that after this store closed, the area was actually pretty grocery-less, with no stores I can think of in the same general vicinity. (Food Lion had a Bush River Road store, but it closed too).
UPDATE 12 March 2011: Updated closing date based on commenter Andrew's research.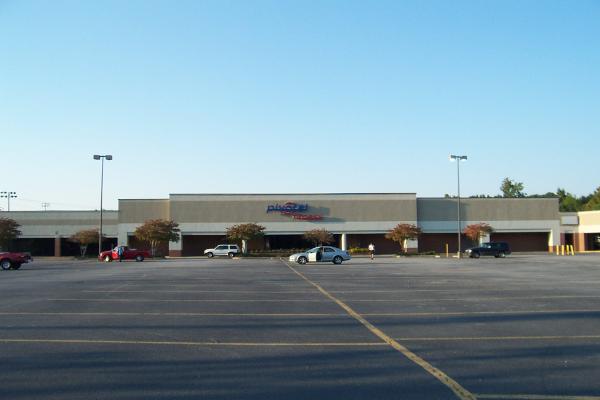 This is not the fancy Piggly Wiggly that was once at the top of the hill on Saint Andrews Road, but a later store. It was a typical Pig of its time, which was somewhat before the chain's current upscale push with stores like Forest Drive and Litchfield Beach. As I recall, I only stopped here once, and found nothing in particular to like or dislike. The plaza where it was located is below the Bush River Road / Saint Andrews Road intersection, near the industrial plant and Seven Oaks Park. It was the anchor store, and the whole strip has been hurting since it closed. I'm not entirely sure why that happened, but I think it may have been leap-frogged by the upscale new Bi-Lo which opened a few blocks down the road. The property was vacant for a while after the Pig pulled out, but is now some sort of fitness center.
UPDATE 2 Feb 2011: Added store number (102) and full street address to post title.
UPDATE 9 March 2011: Added specific closing date based on comment by commenter Andrew
UPDATE-2 9 March 2011: Oops! There were two Pigs on Saint Andrews road, and I got the wrong date and address. (Which also means it was not store #102..) -- Fixed.
UPDATE-3 9 March 2011: OK, the store number moved here from the other Saint Andrews store, so it was store # 102, just not the first location for store #102.
UPDATE 20 May 2021: Adding map icon and updating tags.