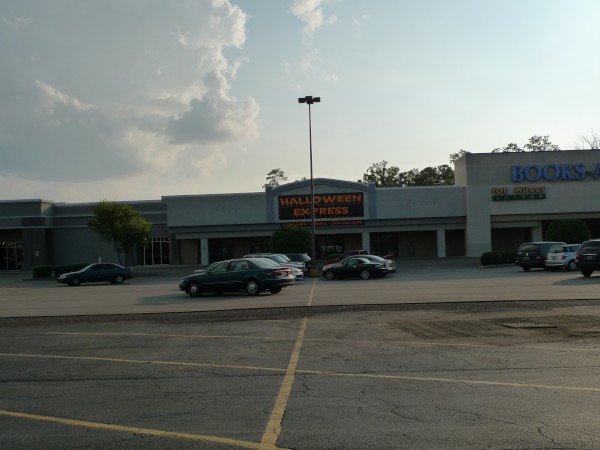 Well, it must be past midnight because Gold's Gym has turned into a pumpkin. (Hey, that's the best I could come up with..)
This is the plaza on Harbison which is just across from the Barnes & Noble / Olive Garden one, and which is anchored by Books-A-Million. I've always wondered a bit about that -- if Books-A-Million and Barnes & Noble were exactly equidistant from you, who would choose BAM?
In recent years, it seems these Halloween stores have started to spring up in empty storefronts all over each fall. I believe that last year, there was one on US-1 near I-26, one on Two Notch near the old Circuit City and one at Sandhill next to H Gregg. More power to them if they can make a business of it, and create some jobs -- it still just seems kind of weird to me to make that big a deal of Halloween. (Though as I mentioned last year, being on an escalator under a bevy of 'Naughty Nurses' is certainly inspiring).
5 Responses to 'Gold's Gym, 275 Harbison Boulevard #2: Summer 2009'
Subscribe to comments with RSS
Leave a Reply