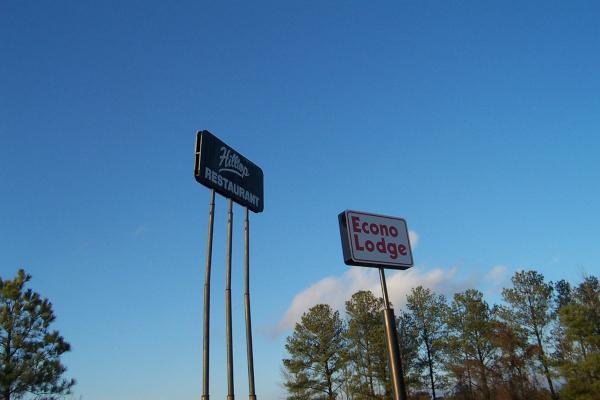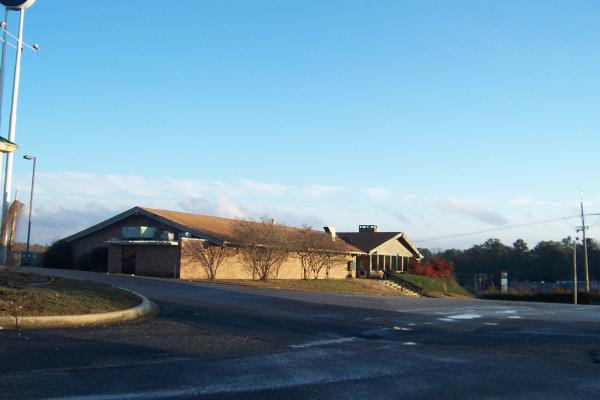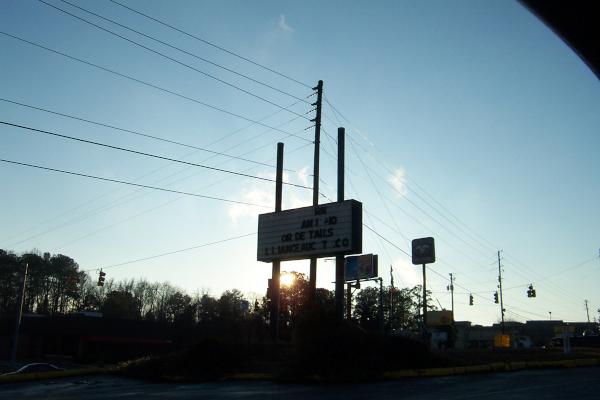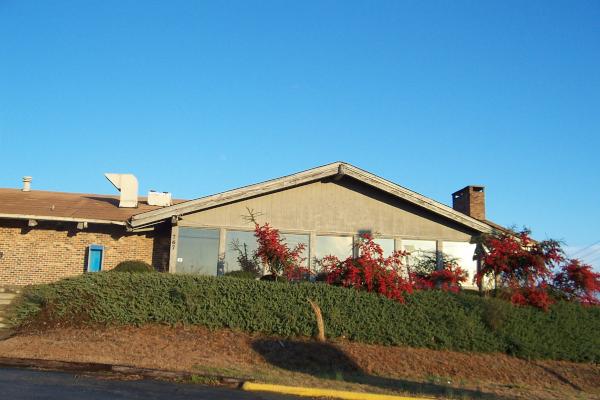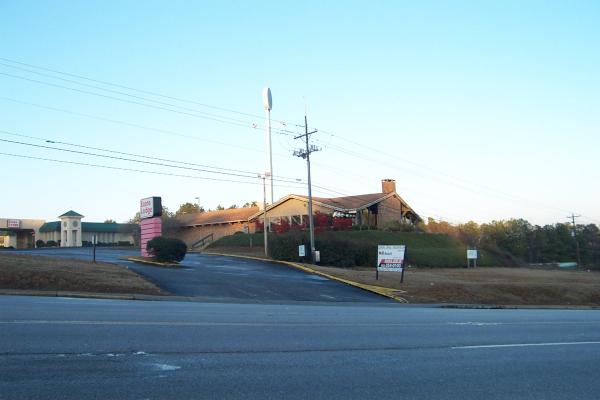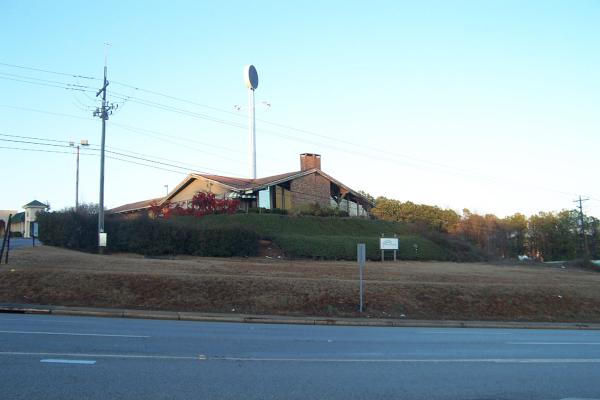 This is yet another of the many restaurants in Columbia that I always intend to go to "someday" but in the event don't make it before they close. The Hilltop Restaurant building has been a landmark for as long as I can remember, though I think it has gone through several different names and incarnations over the years. It seems to me that there was one in particular that used to do a lot of advertising on WIS radio in the late 60s and early 70s, but I can't bring the name to mind right now (and may be mistaken since I had no clear idea of the geography of the Saint Andrews area in those days).
From the way the parking lot and signage is configured, it appears that Hilltop had some association with the adjacent Econo Lodge (which used to be something different also).
UPDATE 10 March 2011: Updated closing date and street address based on commenter Andrew's research.
Thanks to commenter "O'Reilly" who reminded me of Hilltop and pointed out a lot of other restaurants on St. Andrews on which I'll do some future closings.
UPDATE 2 January 2012: As noted in the comments, this place has been torn down: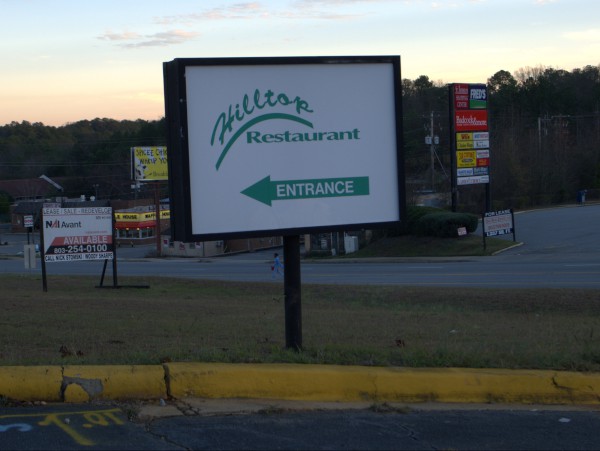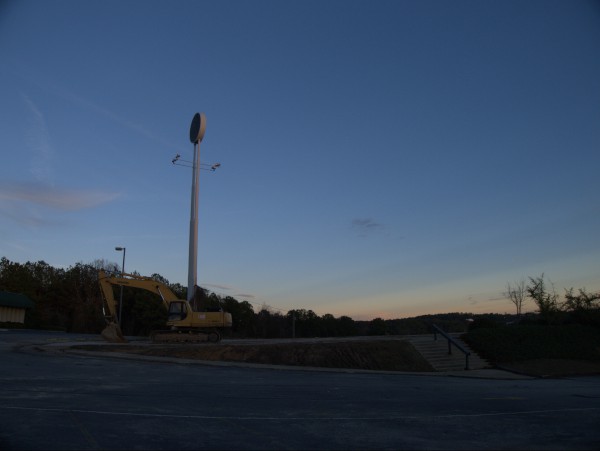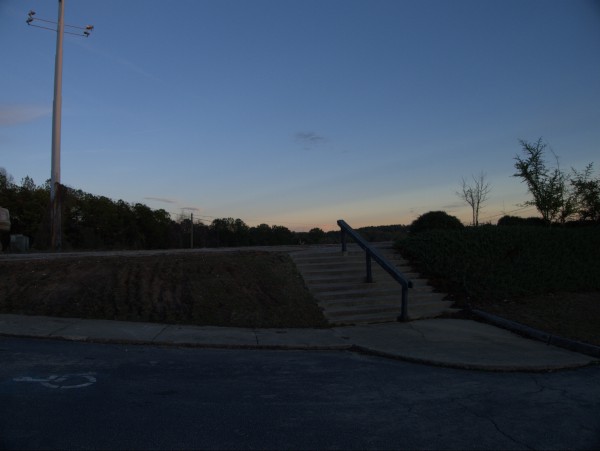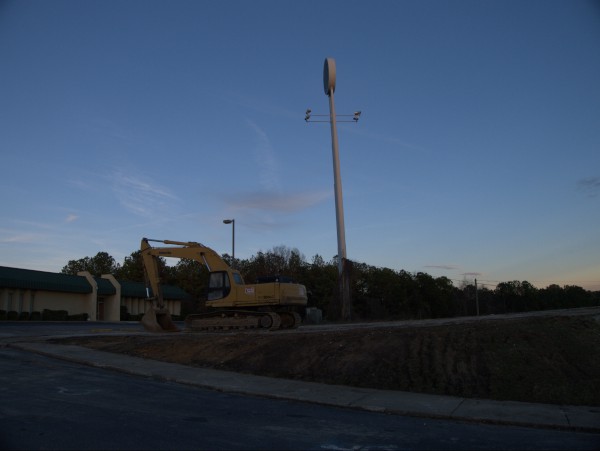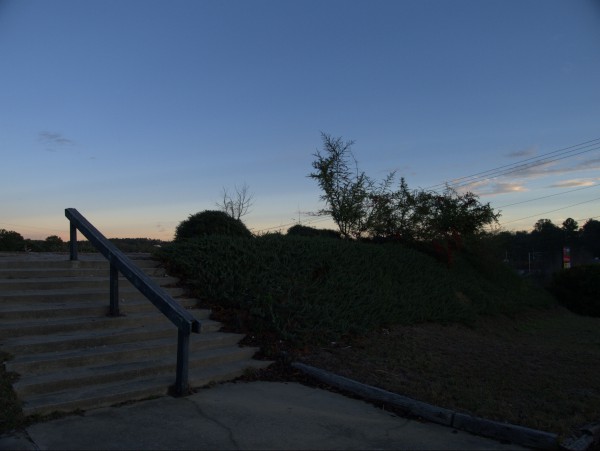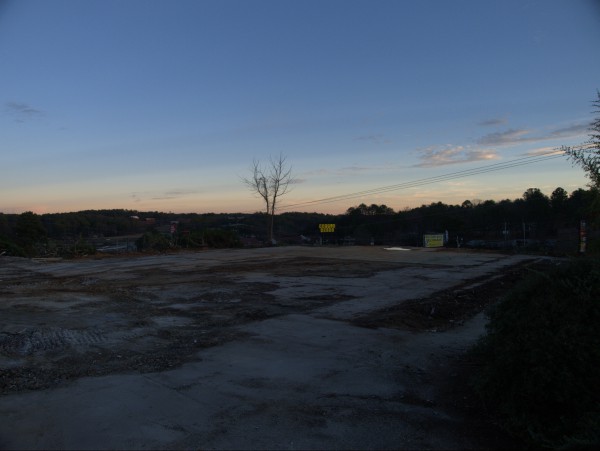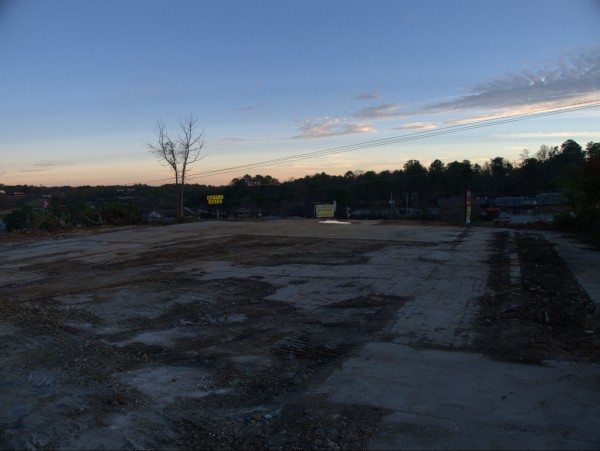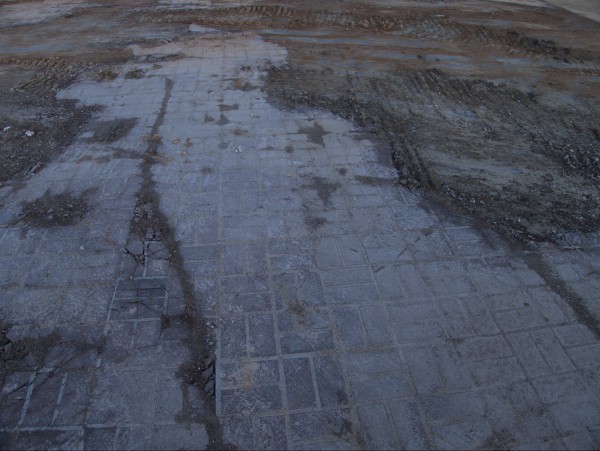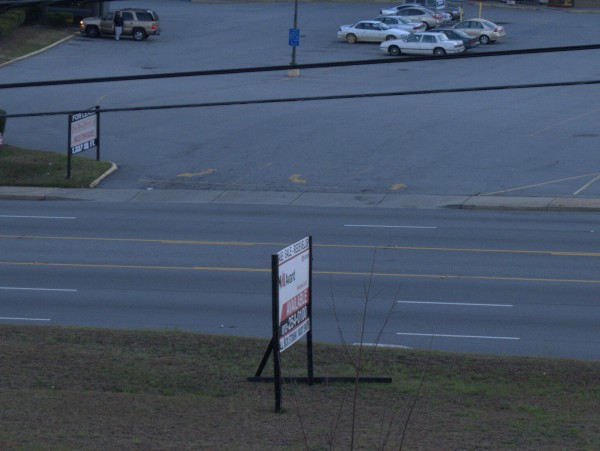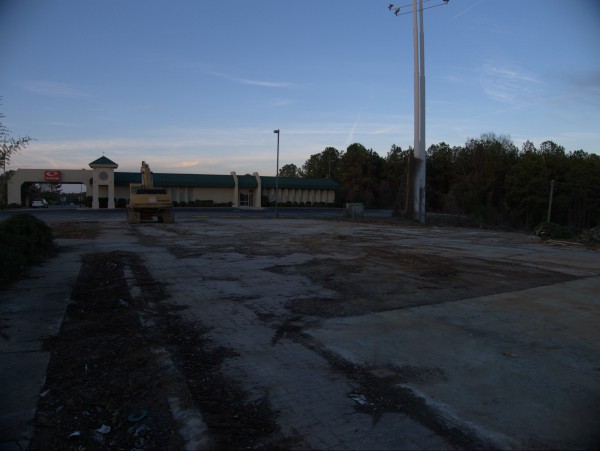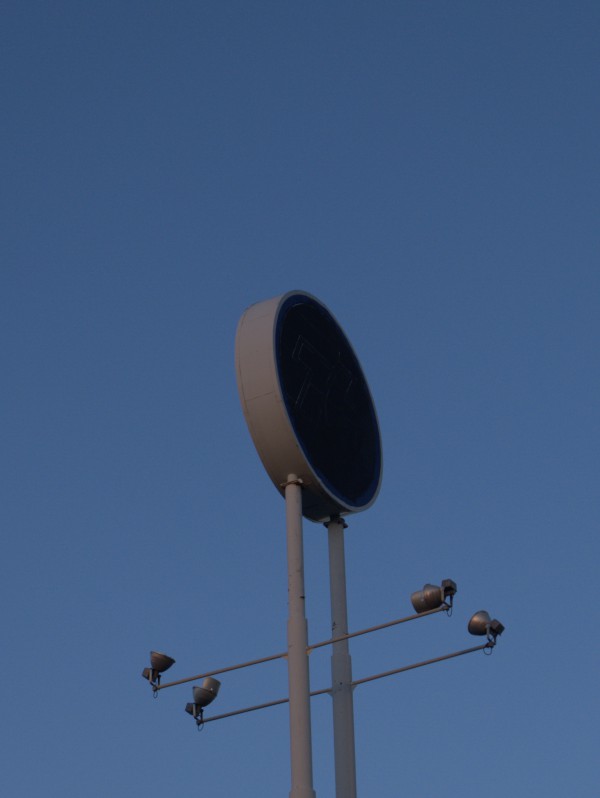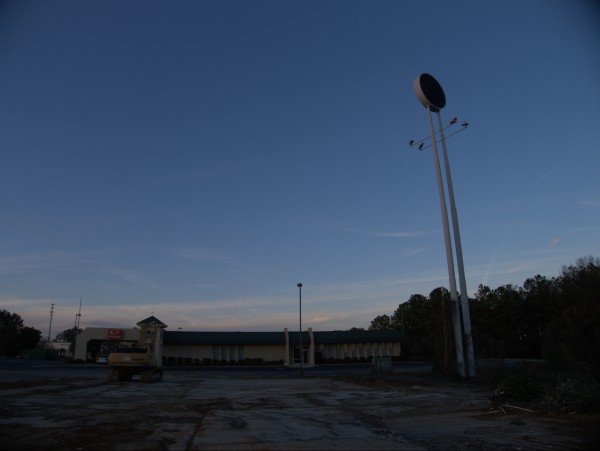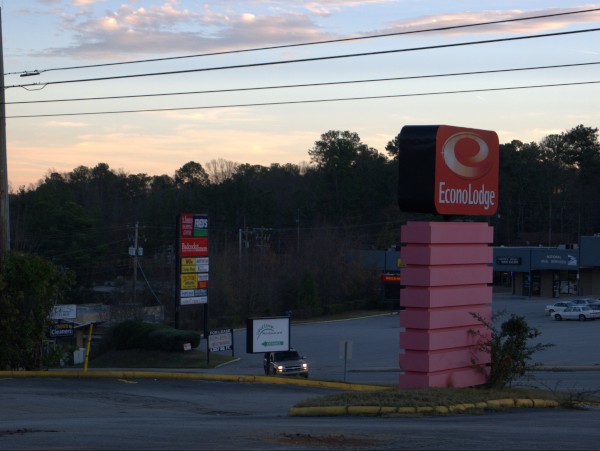 UPDATE 25 January 2022 -- There is now a QT gas station being built on the Hilltop site: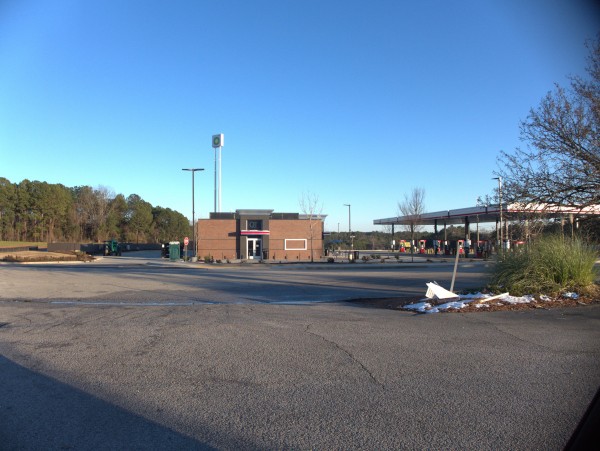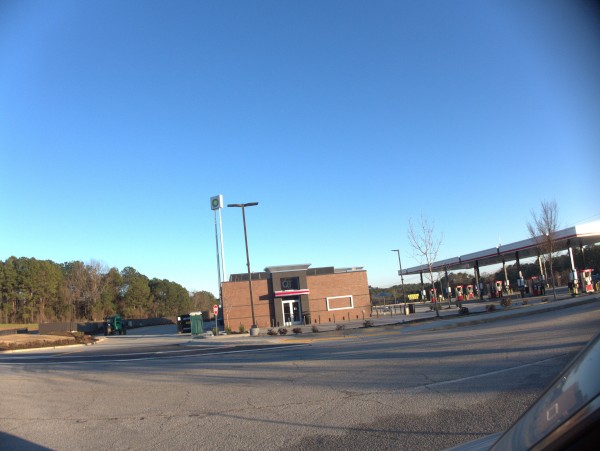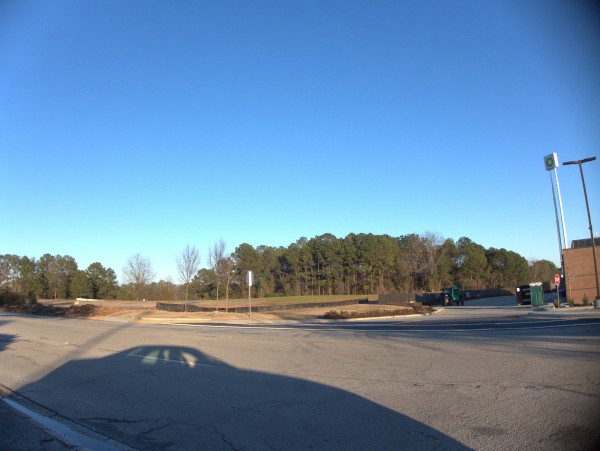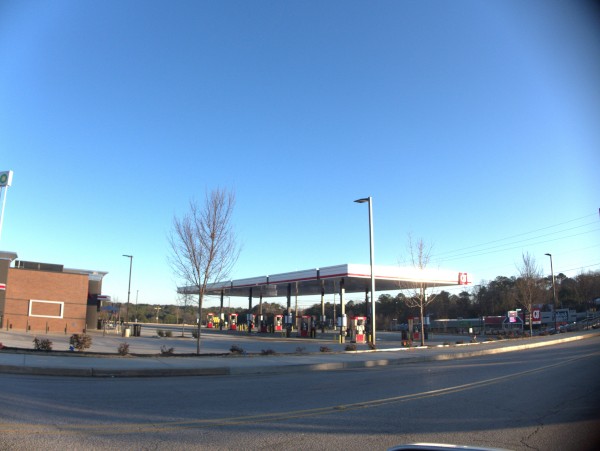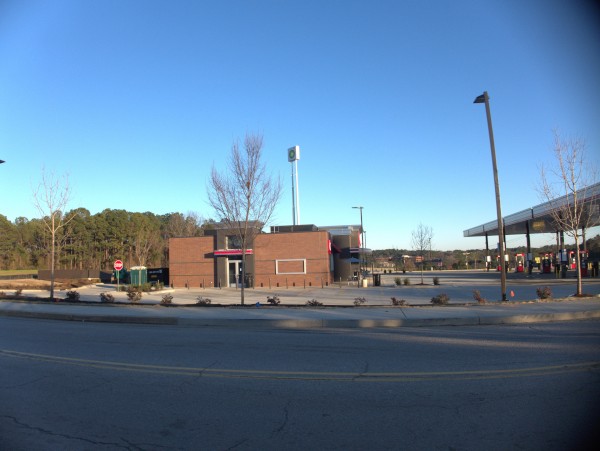 (Also adding map icon and updating tags)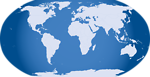 28 Responses to 'Hilltop Restaurant, 767 Saint Andrews Road: 23 December 2005'
Subscribe to comments with RSS or TrackBack to 'Hilltop Restaurant, 767 Saint Andrews Road: 23 December 2005'.
Leave a Reply