Posted at 1:22 am in Uncategorized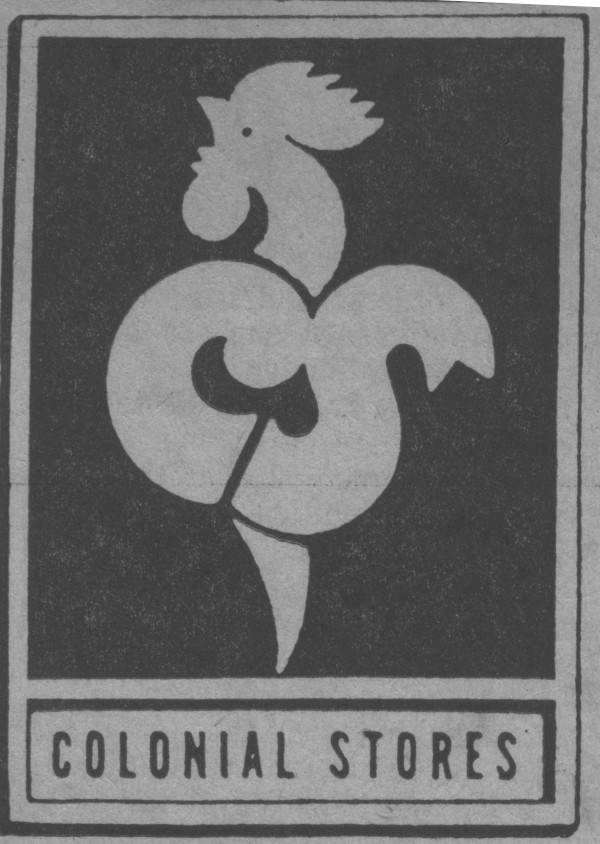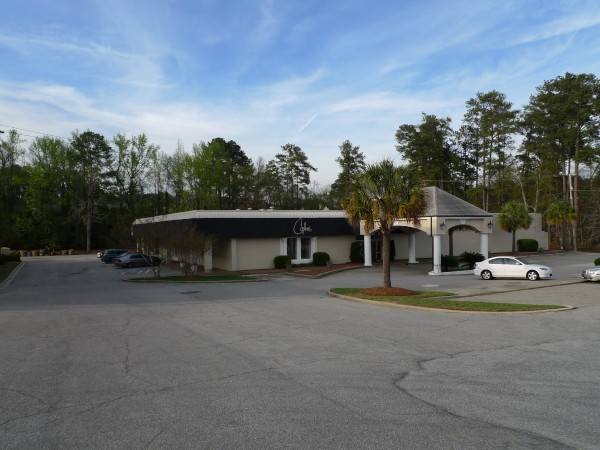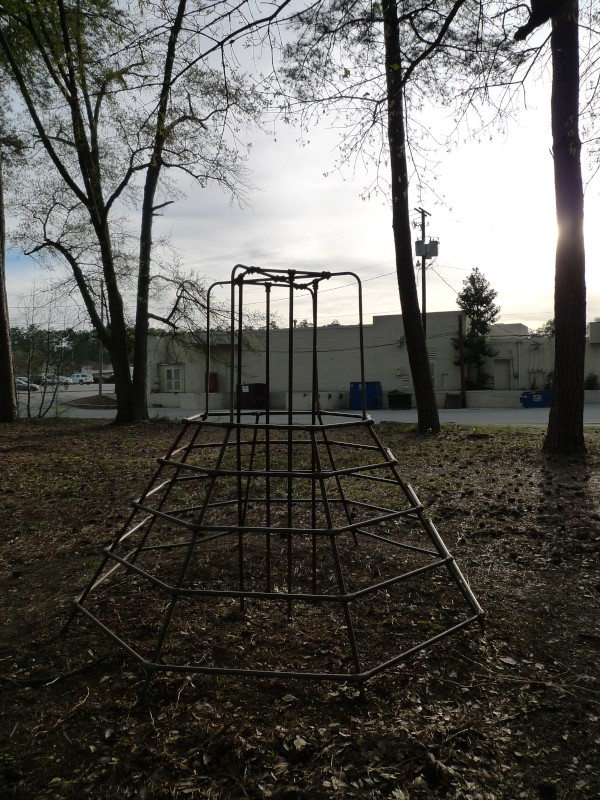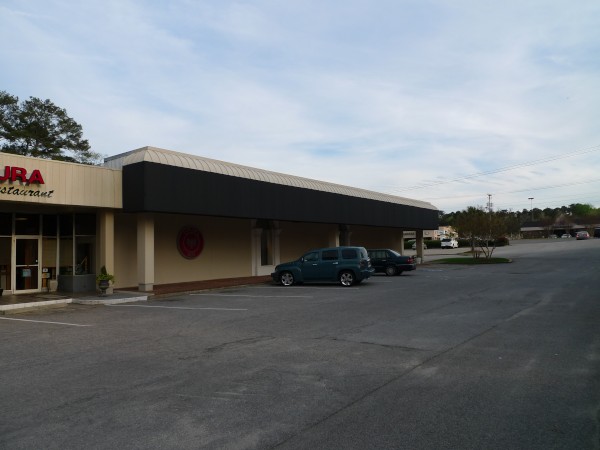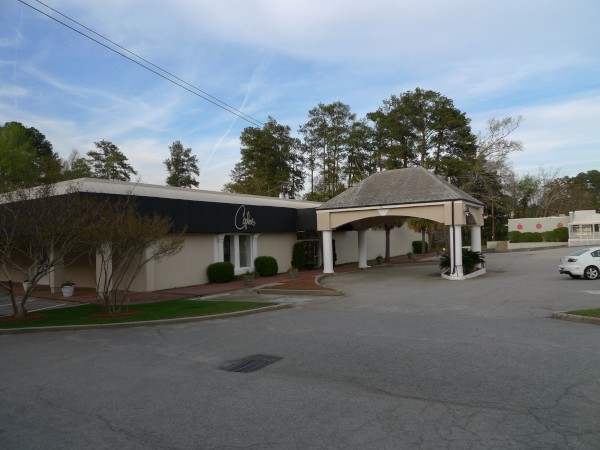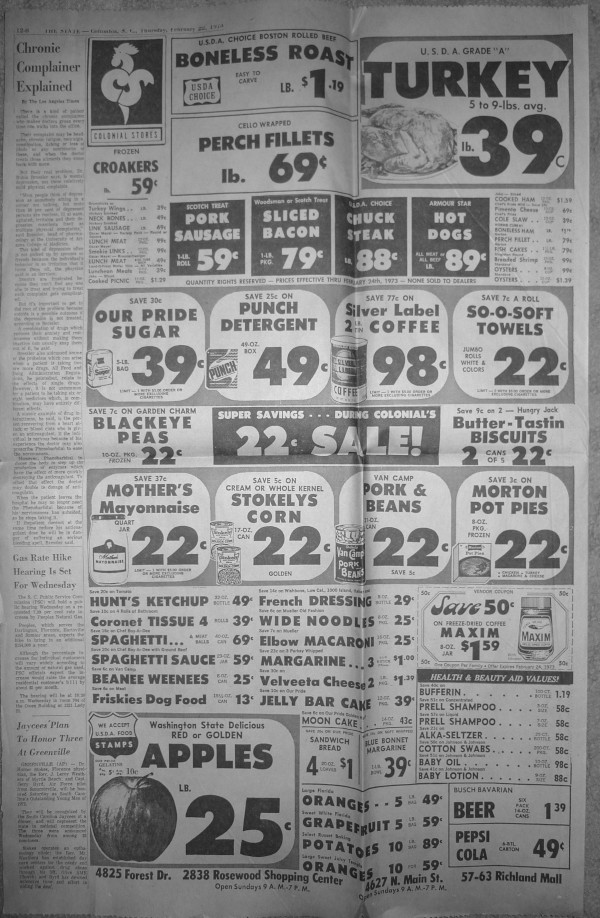 This building across the street from Trenholm Plaza in the remnants of the Forest Lake Shopping Center is now Coplon's department store, but in the 60s and 70s, it was the store where my mother most like to shop for groceries: Colonial.
Although I went there many times, I was young enough that certain very specific things stick in my mind rather than a good overall memory. In particular, I recall that if you came in through the main doors (which were on the Sakura side of the building, I think), took your cart and jinked left across the row of checkout lines, you would find a wire cage filled with boxes of Barnum's animal crackers, and we would always try to wheedle our mother into buying some (it rarely worked). They also shared a house brand for cheese, Farm Charm with Big Star groceries, and we all felt that this was the best cheddar of all the local groceries.
In the right back corner of the store, there was a Coke machine (presumably mostly for employee breaks) which stayed at $0.10 long after all the other Coke machines I was familiar with had gone to $0.15. The restrooms were, I believe, through a swinging door behind the machine. As was common with grocery stores, and indeed most other stores, in this period, these were not official restrooms -- there was no customer access. Of course all bets were off with childhood emergencies and a persuasive mother. I recall she talked the staff into letting me back there once, and I was tremendously impressed by the raciness of having an exasperated handwritten sign taped up over the urinal: Those of you with shorter bats please stand closer to the plate. That never would have flown in an "official" restroom.
And then of course there was the park behind the store where we spent many hours while our mother shopped, and where I climbed the monkey bars and got stuck hanging from my knees.
Groceteria has a history of Colonial and Big Star. It's clear from that that Colonial was in trouble by the 70s and was rebranding as the lower margin Big Star, but I don't know exactly when this store closed. I know it was well before I went to college, so I'm thinking mid-70s. After it closed, we sometimes shopped the Big Star co-located with the Fort Jackson Boulevard K-Mart for Farm Charm cheese, but in general that was too far, and I think my mother usually went to Trenholm Plaza after that.
Coplon's remodelled the Colonial building to add the front drive-under canopy, and moved the main entrance to the Forest Drive side of the building. I have never been inside since Colonial left but I feel sure you can't get a $0.10 Coke there anymore.
25 Responses to 'Colonial Groceries, 4825 Forest Drive: 1970s'
Subscribe to comments with RSS or TrackBack to 'Colonial Groceries, 4825 Forest Drive: 1970s'.
Leave a Reply