Archive for the 'Parklane Road' tag
Posted at 12:31 am in Uncategorized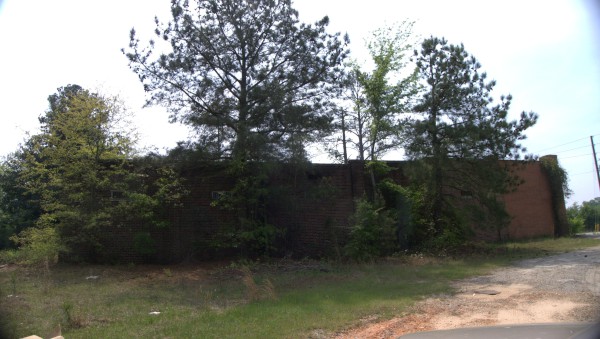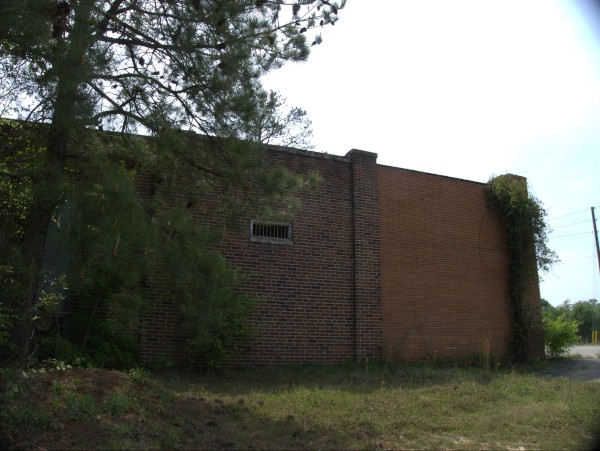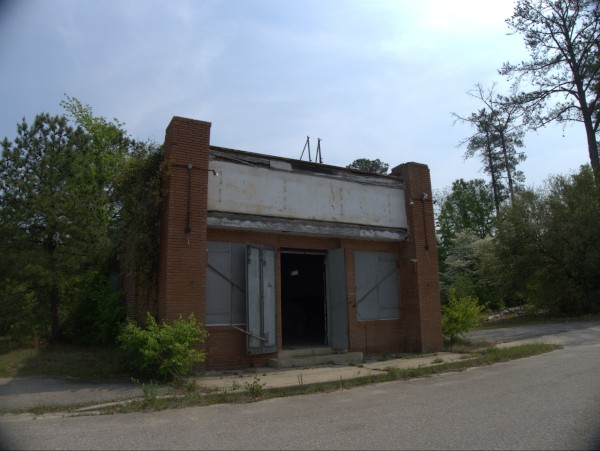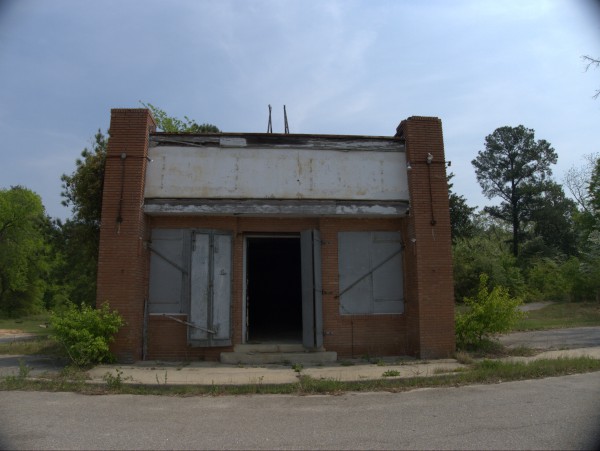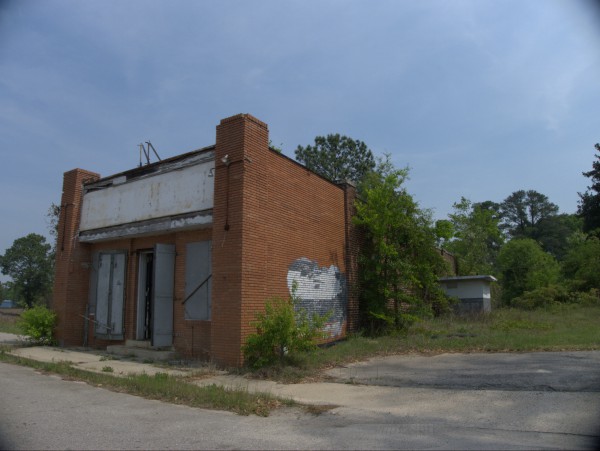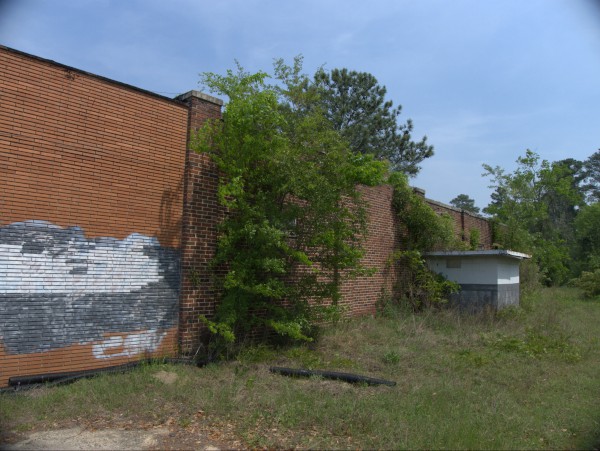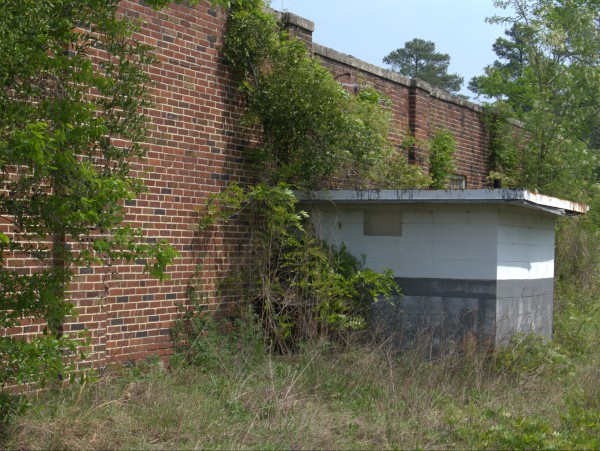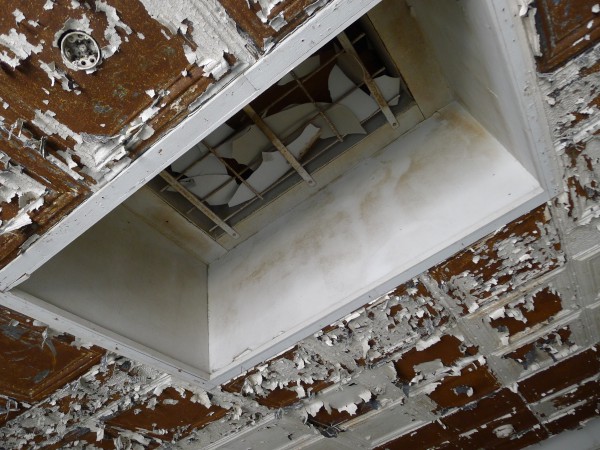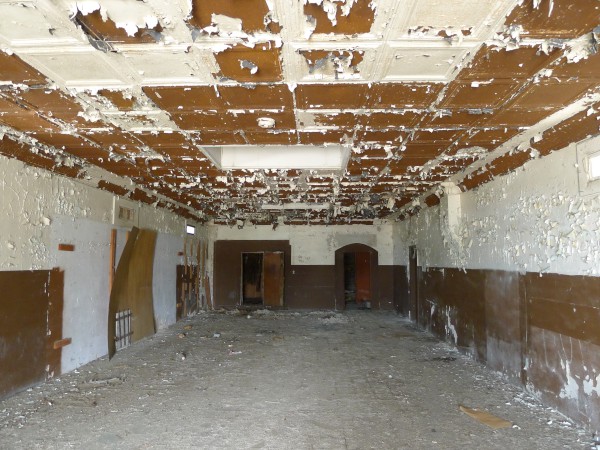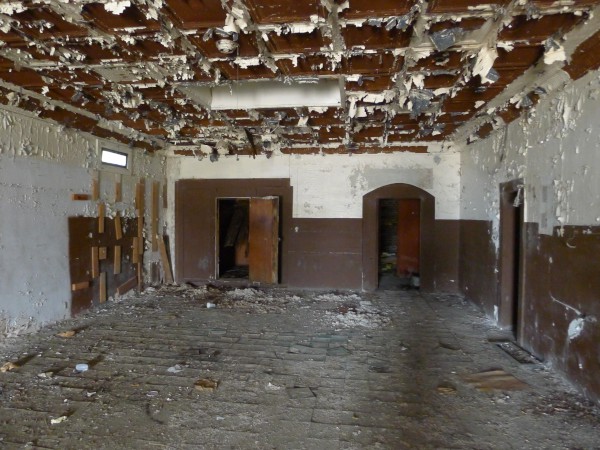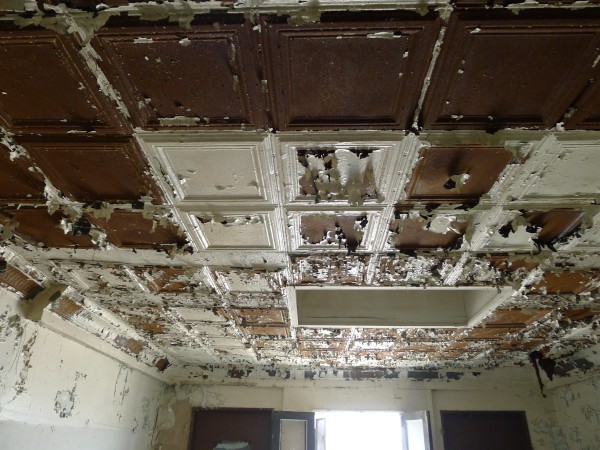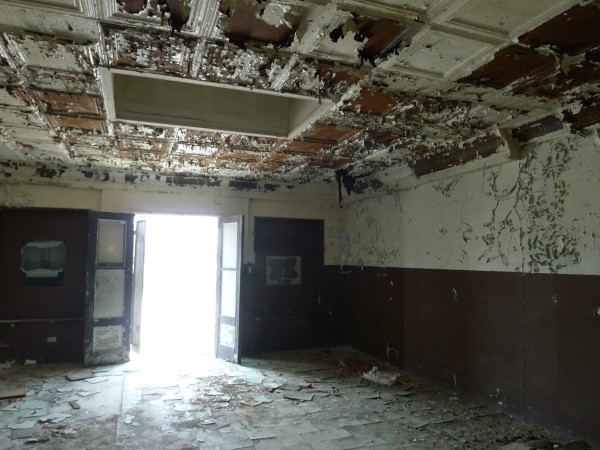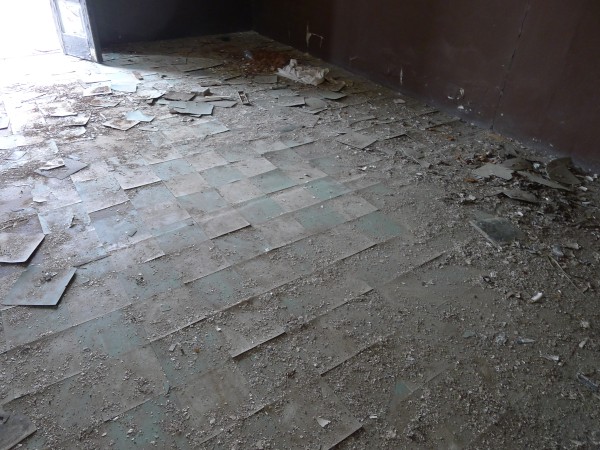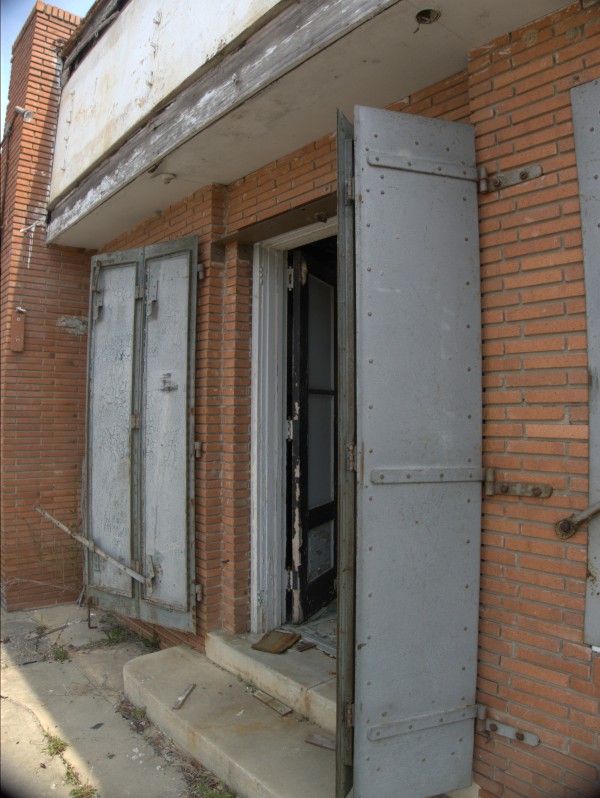 This distressed building, on Old Legrand Road just off of Parklane near the Farrow intersection, was obviously a store of some sort, judging from the marquee space above doors in front. It also appears to have had a really nice ceiling at one time, though no more. I considered taking a closer look at the back rooms which are visible here, but decided that was the kind of place where people who don't want company might stay. There's what appears to be a pump shed on the right side of the building, so I'm guessing this place was never on city water.
Google has a pretty good satellite view of the place:
Looking at that, it appears there is another decrepit building on the same lot further back from the road.
UPDATE 14 April 2012: Commenter sugarbear1 provides one of the names for this place: Mr. B's Railroad Tavern. I have put that in the post title and have taken out the generic "Building". Also changed the "1970s" closing date to "1990s".
UPDATE 15 April 2012: Changed the closing date again to "late 2000s" based on the fantastic photos commenter Dennis dug up (check his link in the comments).
UPDATE 24 April 2012: OK, I did some research at the library. Interestingly, this location apparently never had a telephone listing, and I had to get the infromation from on "city" directories.
The first such listing is in the 1983 city directory, and gives the address (which is clearly *now* on Old Legrand Road) as 8444 Parklane Road. The listing is for
Mr. B's Railroad Tavern (Thos Hammonds)
I assume Thomas Hammonds was either the business owner or the property owner..
The last listing was in the 1991 city directory, and the 1992 directory lists the address as "vacant".
The Febuary 1993 Bellsouth directory is the first to list Mr. B's Railroad Tavern as being at 6531 Two Notch Road. The last listing was in the February 2000 directory. Here is a shot of what's currently at that location: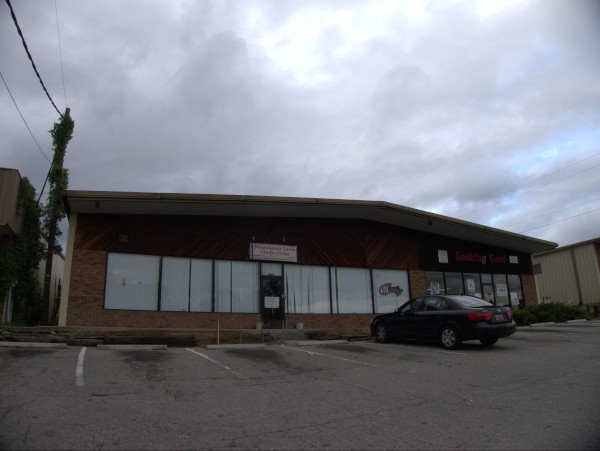 I'll note also, that it turns out "Mr. B's" is a pretty popular name for various places, and there were a number of other places with that prefix during the same time period. In fact, there is currently a Mr. B's at 3128 Two Notch Road just east of Beltline which appears to be a bar and venue.
Posted at 12:27 am in Uncategorized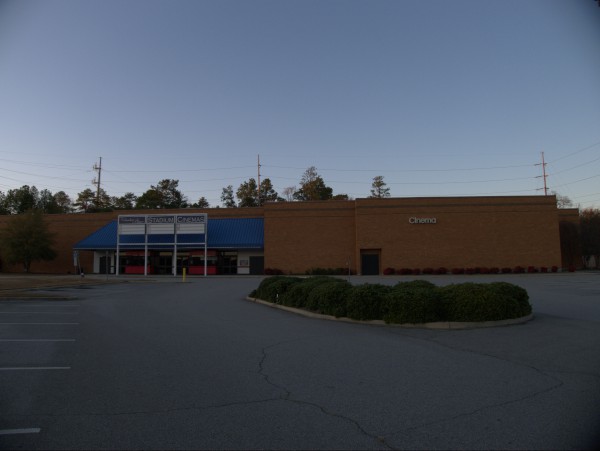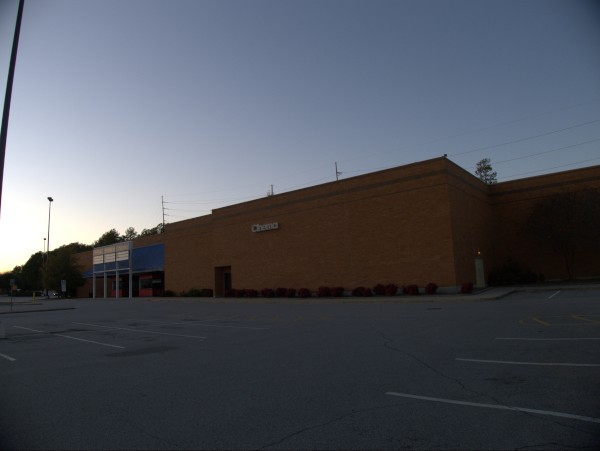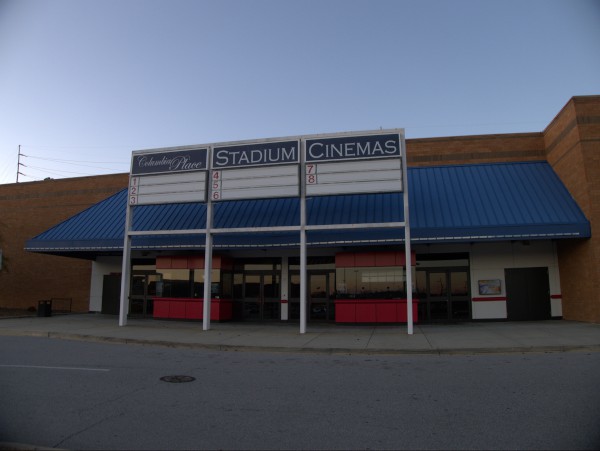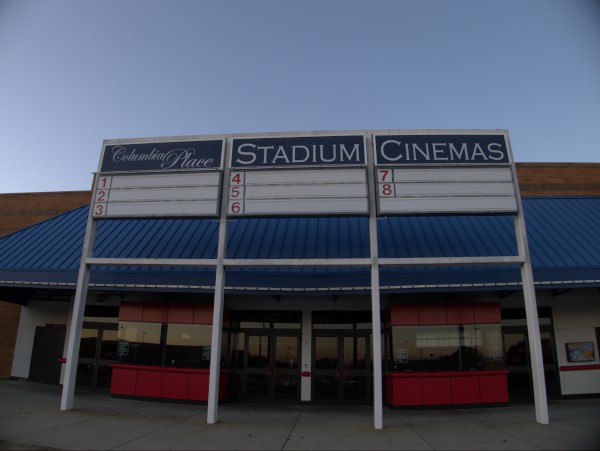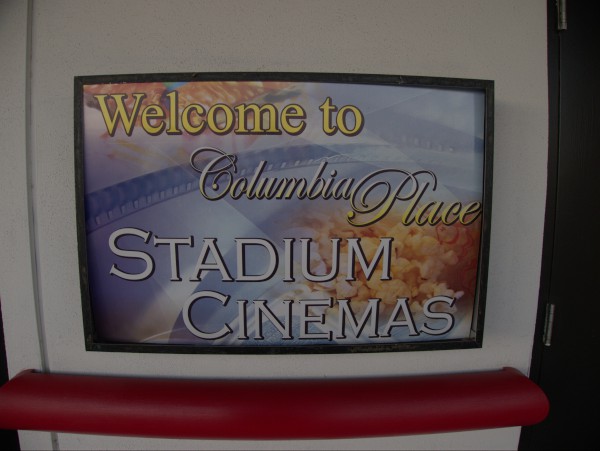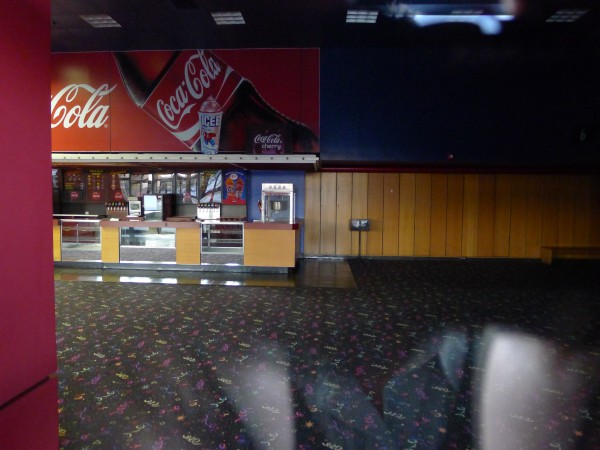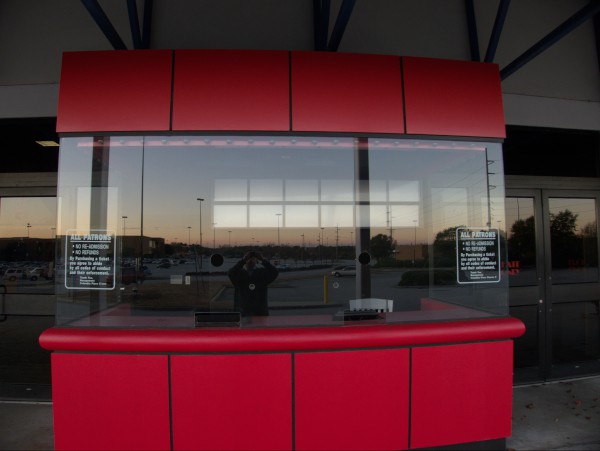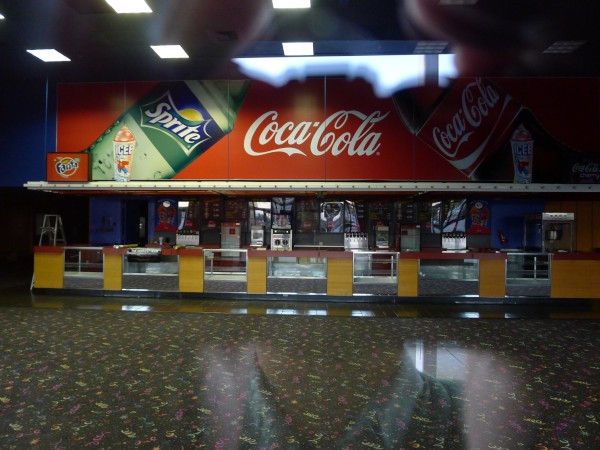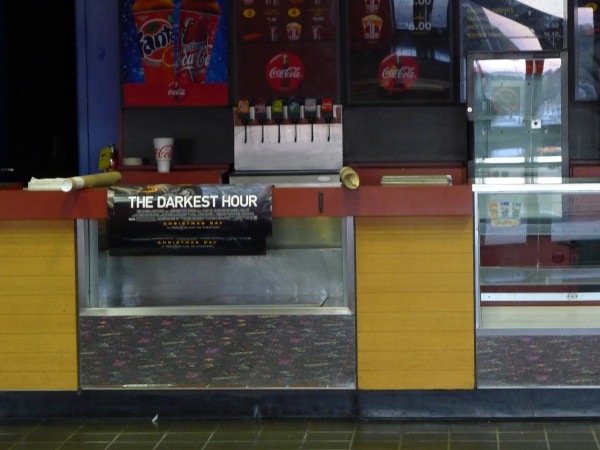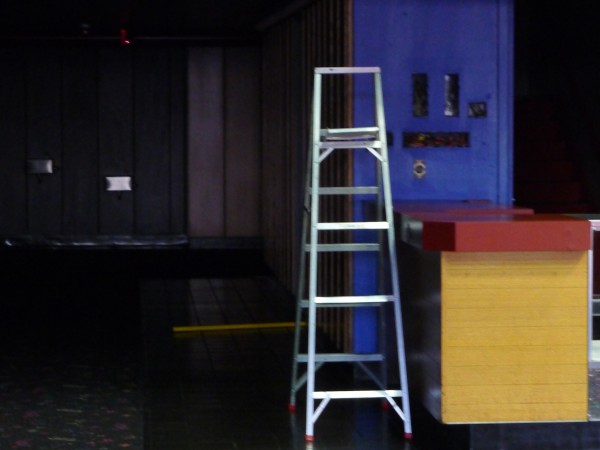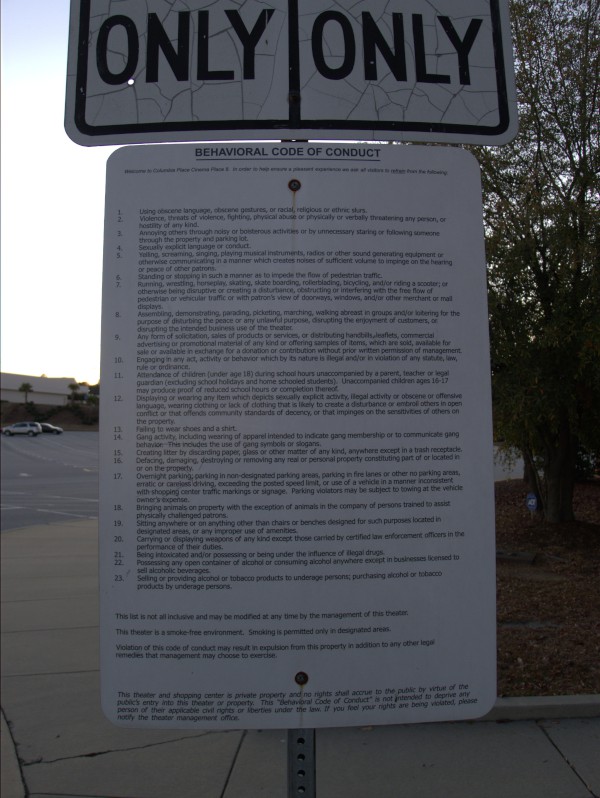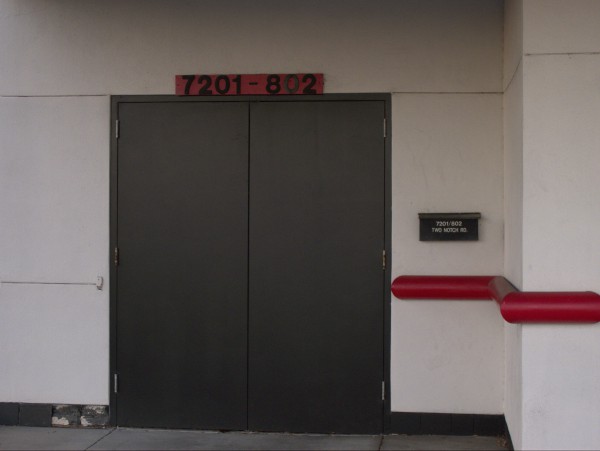 Originally, as I recall it, this was simply the Columbia Mall Theater, and opened about the same time as the mall itself. Compared to some of the other theaters in town, I don't have any really strong memories of the place. I know I saw what was pretty much the last 70s style Disney live-action movie there: The North Avenue Irregulars
as well as one of Disney's periodic re-issues of The Jungle Book and the first run of The Rescuers Down Under. (Yeah, I like Disney). I also remember trying to go there for a James Bond flick, one of the later Moore ones, and finding it sold out, a pretty rare experience back then.
At some point after I moved out of town, the Mall started to decline, and the theaters actually went under (along with the nearby Capitol Centre Theater). After that, a company called Phoenix Theaters re-opened the theater, which was sort of their shtick "phoenix from the ashes"/"new theater from old". I can't find out a lot about them because every google search turns up theaters in Phoenix Arizona, but this might be their web site. If it is, they have downsized considerably. At any rate, I don't think the Phoenix incarnation lasted too long here in Columbia. I recall seeing one movie under that regime (they had the latest showtimes) and not being too impressed with the theater (or the movie as I can't now recall what it was).
After that, I think the theaters closed again, and remodeled along stadium lines, which was the latest gimmick several years ago (and is an improvement, I have to admit). I'm struggling to think of any movie I saw there after the conversion, and I don't think there is one -- by that time, I had switched mostly to Richland Mall and Forest Drive as my default theaters.
I've lost the hat tip for the commenter who pointed out this closure, and when they said it happened, but if you look closely, you can see a poster for The Darkest Hour a movie which opens on Christmas Day 2011, so it was very recent, and we can assume somewhat unexpected if they thought they would be showing that one.
UPDATE 3 July 2012 -- As the pictures below show, the place is now open again as Columbia Place Stadium Cinemas.
Getting ready to re-open (28 May 2012):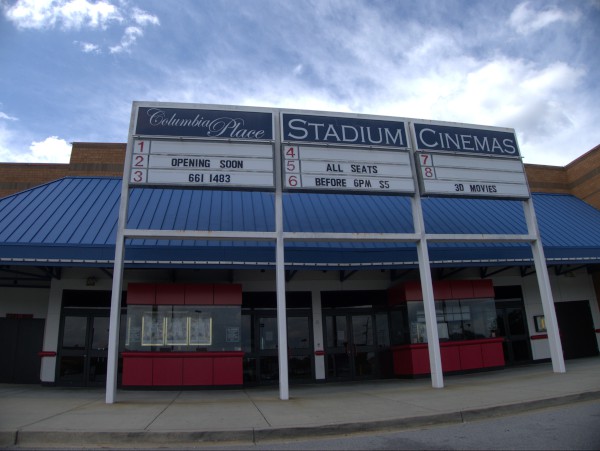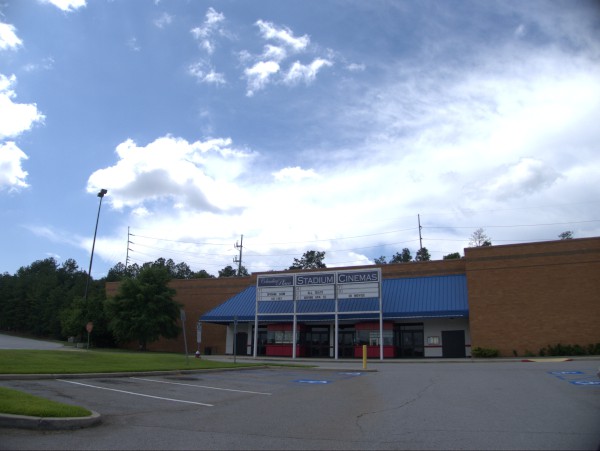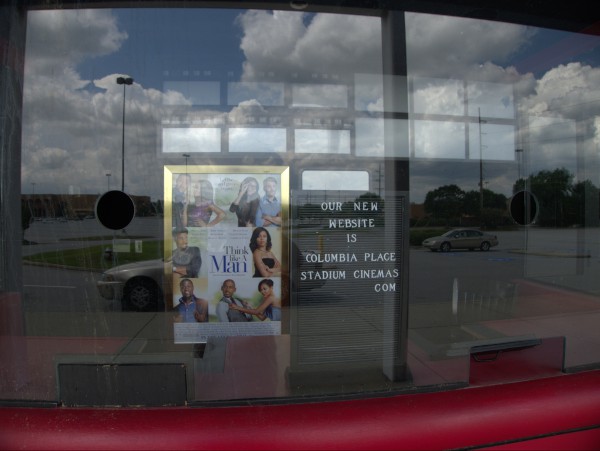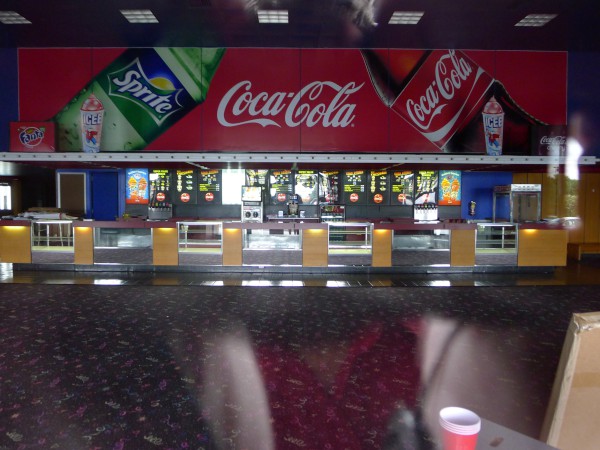 Open again (29 June 2012):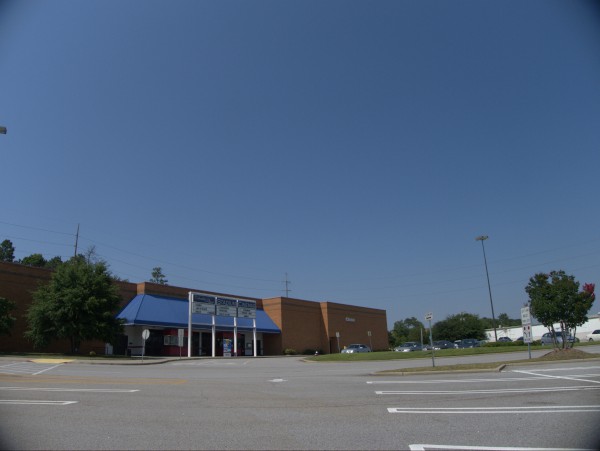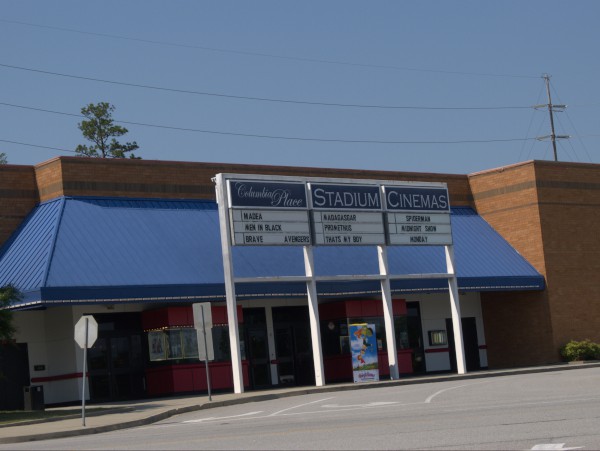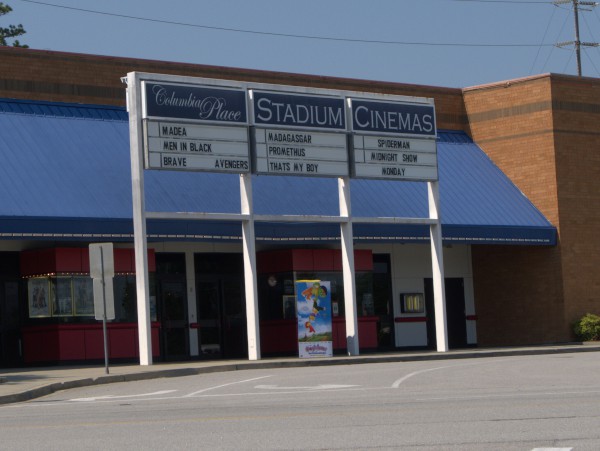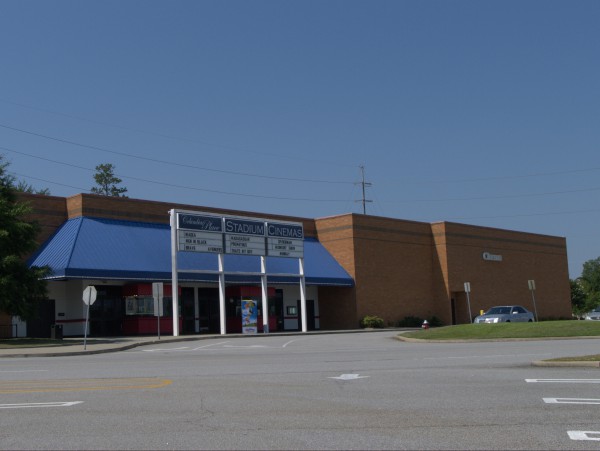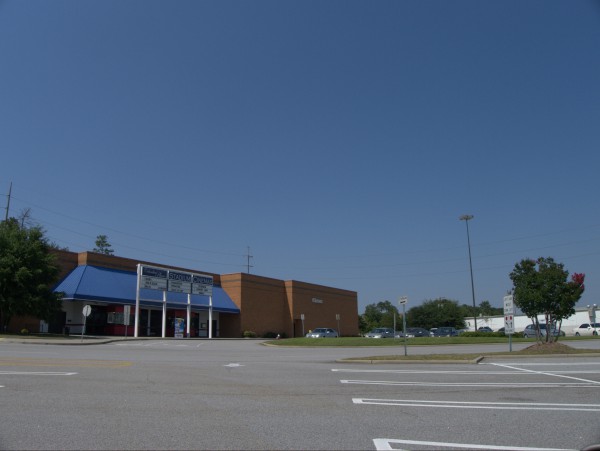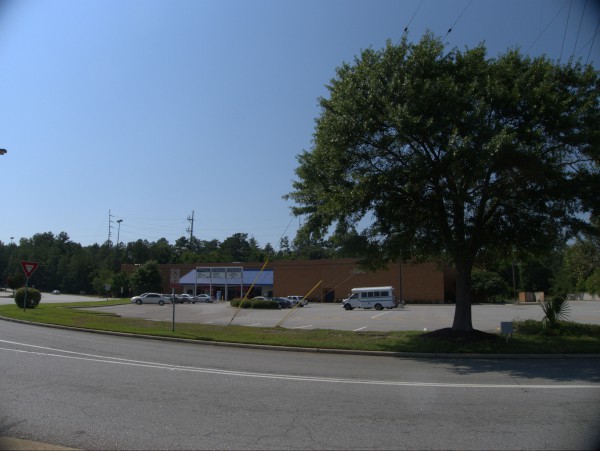 Posted at 1:53 am in Uncategorized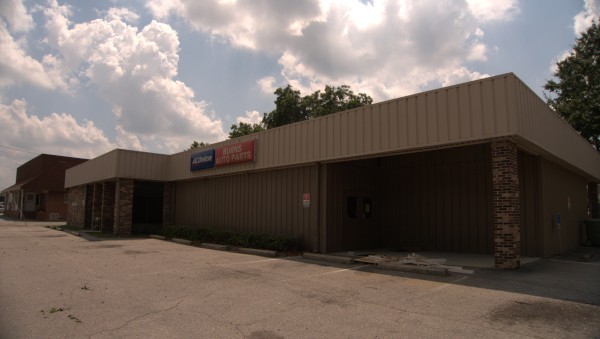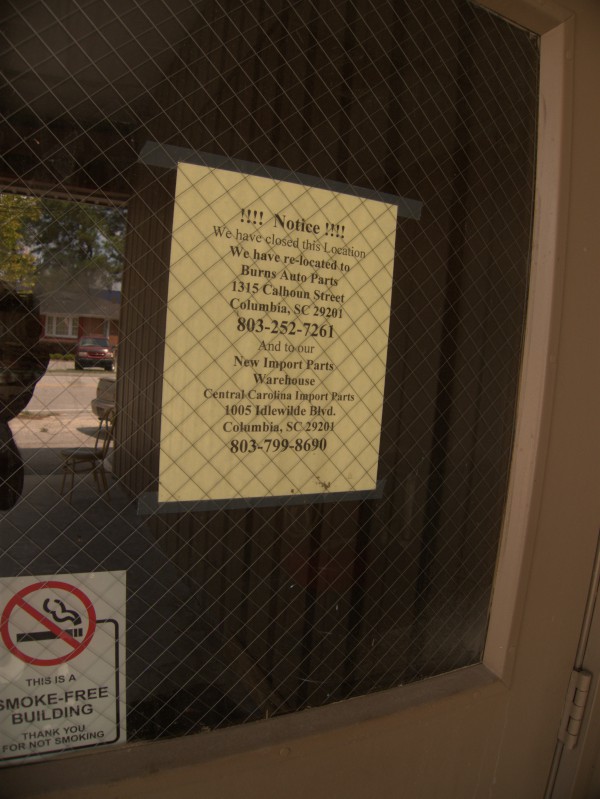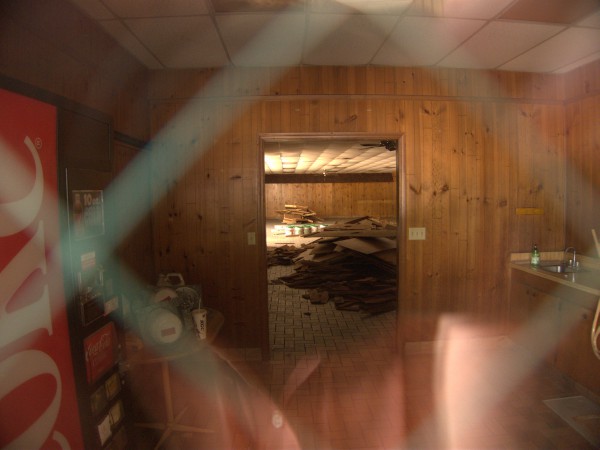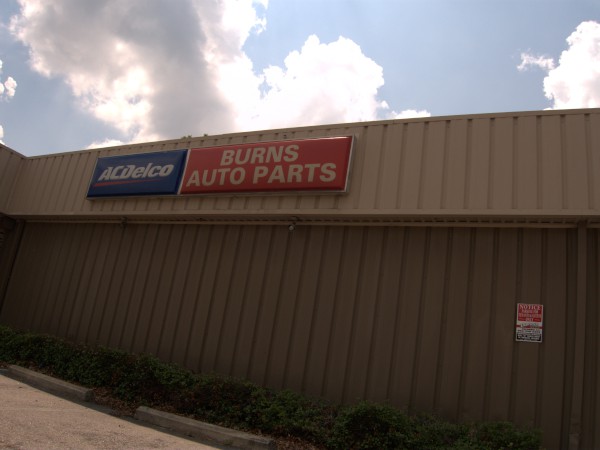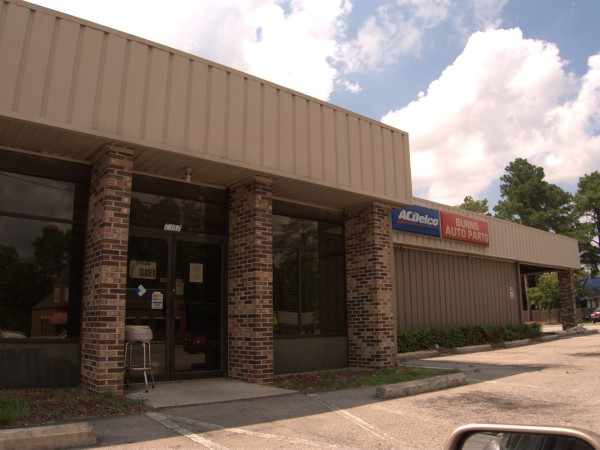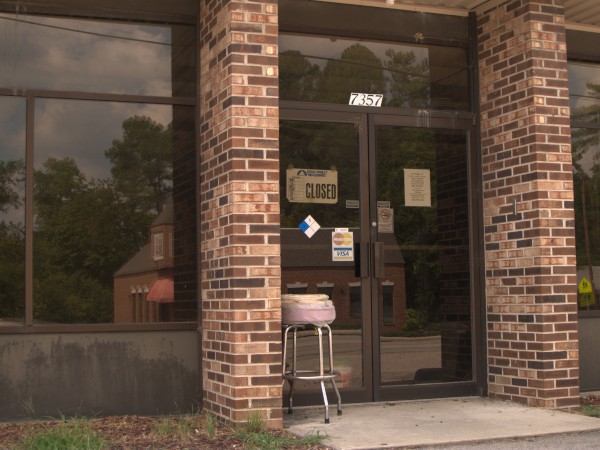 As I was looking for The Sunbeam Thrift Store the other week, I noticed that this storefront on the West side of Parklane just north of Columbia Mall was also vacant. The sign indicates that they have relocated to 1315 Calhoun Street, which looks to be about at the intersection with Sumter.
This place is not too far from the NAPA on O'Neil Court which also relocated, though there are still a number of parts stores in the general area.
UPDATE 7 May 2012: The Calhoun Street location has now closed as well.
Posted at 11:30 pm in Uncategorized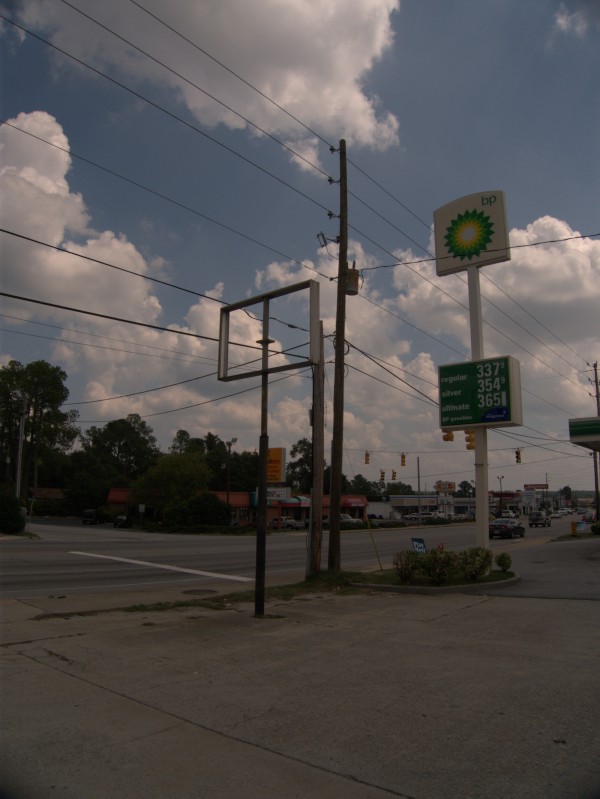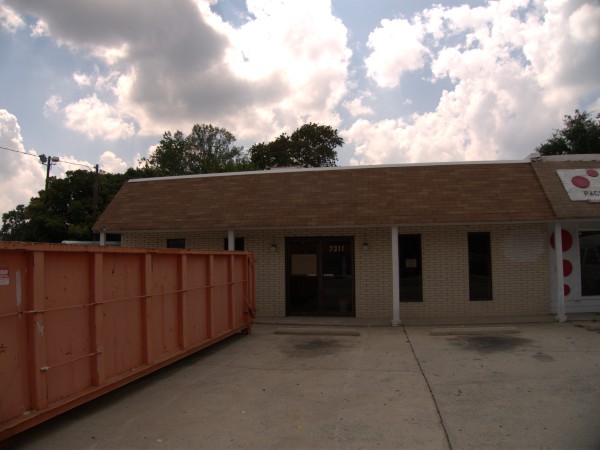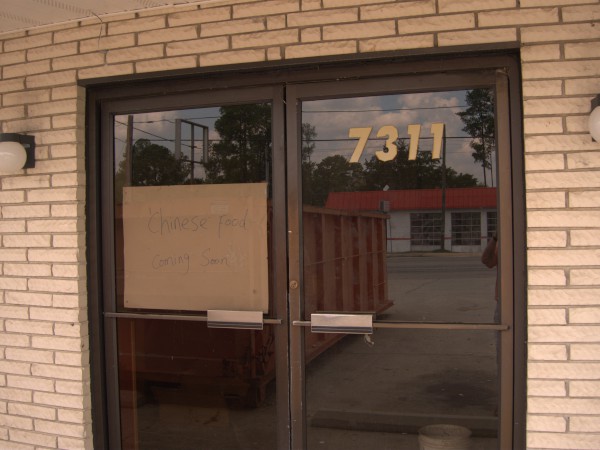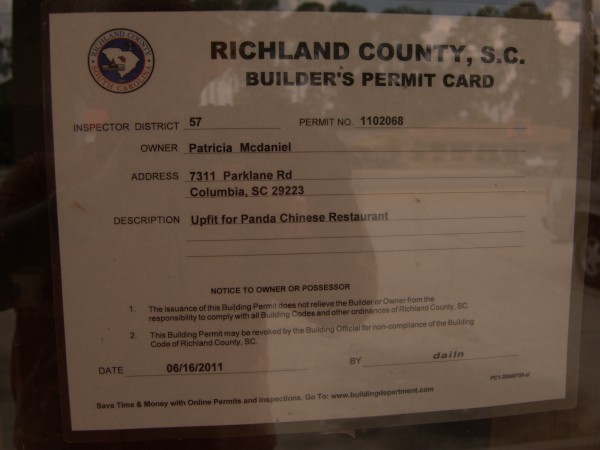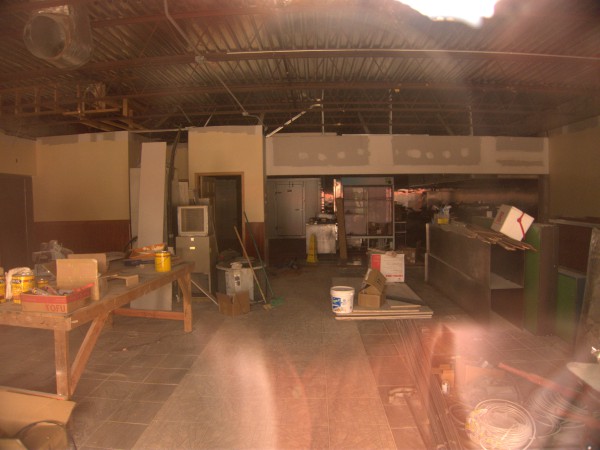 It seems to me that there used to be a number of "day old" bakery thrift stores around town, but I can't recall seeing any recently. This one on Parklane not from from the old Sounds Familiar location was completely unknown to me. It appears from the signage and construction permit that it will reopen as Panda Chinese Restaurant, which will make three (that I know of) in the general area.
(Hat tip to commenter Miz T)
Posted at 10:44 pm in Uncategorized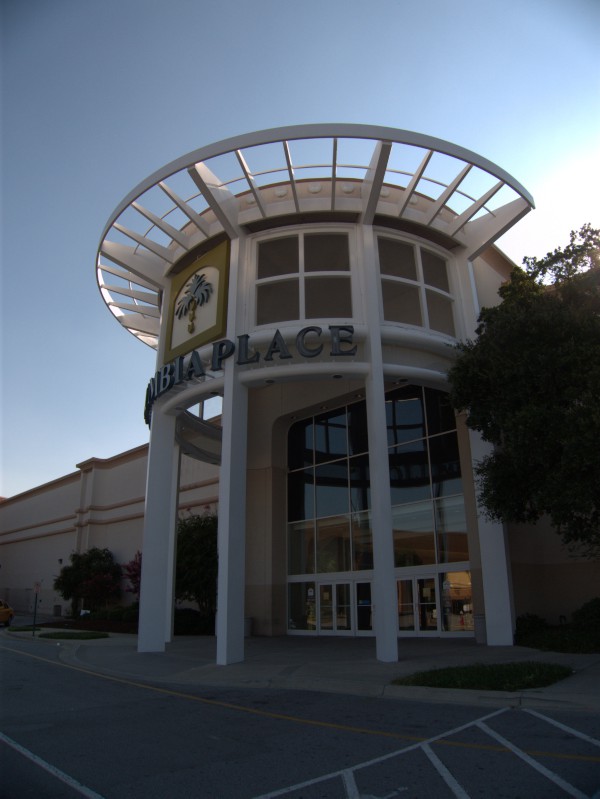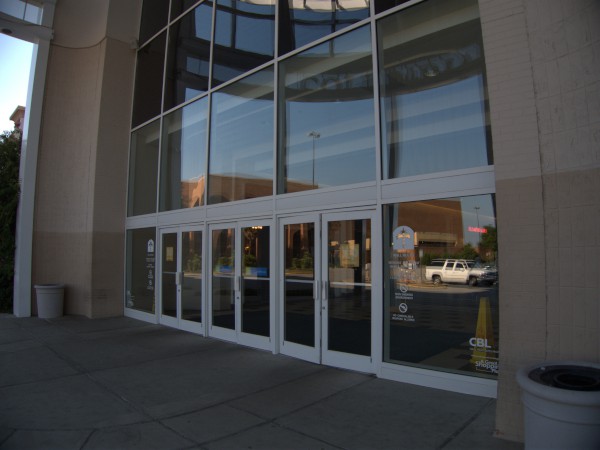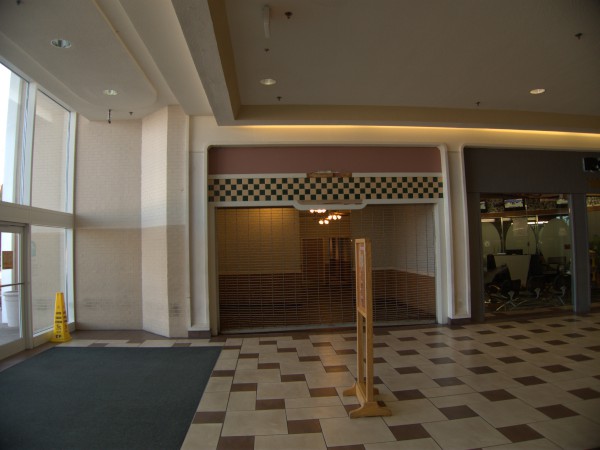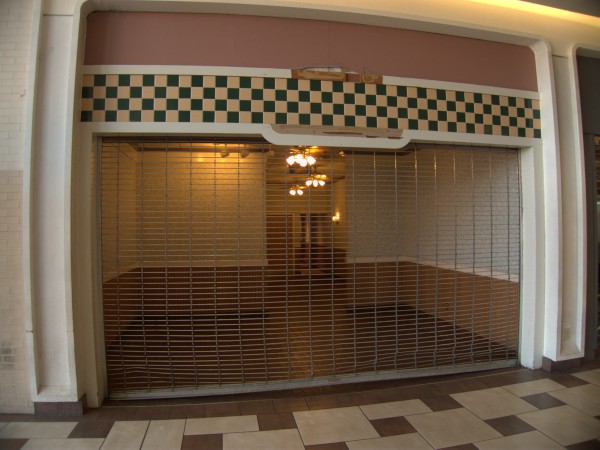 Well, I suppose it wasn't too surprising that after S & S closed at Richland Mall and Piccadilly closed at Dutch Square, Piccadilly closed at Columbia Mall sometime early this month.
It can't have been great being located in-between two dead anchors, Penny's & Dillard's, but I don't think being near Macy's or Sears would have made any difference. I think cafeterias are kind of a dying breed, and you can't compound that by being in a dying mall.
(Hat tip to commenter Bobby G)
Posted at 9:54 pm in Uncategorized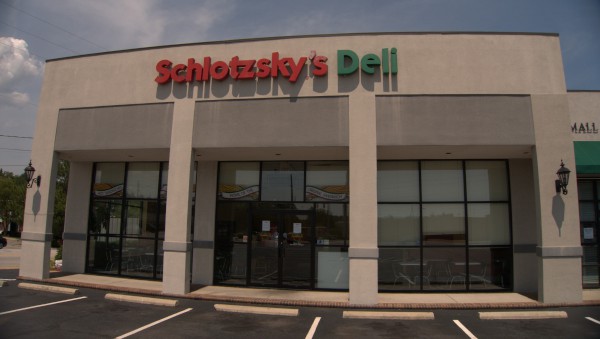 Well, let's see if I can manage to do a closing on a place that actually is closed today!
Schlotzsky's Deli on the corner of Parklane Road and O'Neil Court has been an off and on stop of mine for the last year or so. I like their sourdough buns and its a nice sunlit location to watch the traffic pass.
Last time I was there, they said they would be moving soon though they weren't sure yet to where other than the Dentsville area. In the meantime, it appears this space will become Kaboto Express.
Posted at 12:09 am in Uncategorized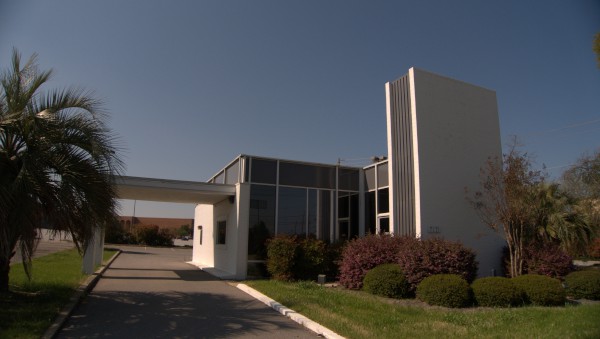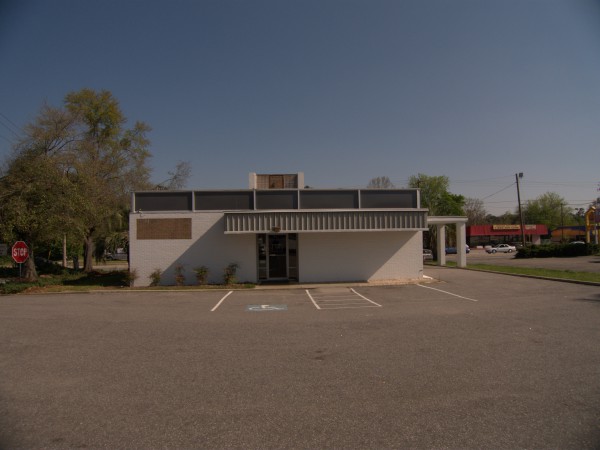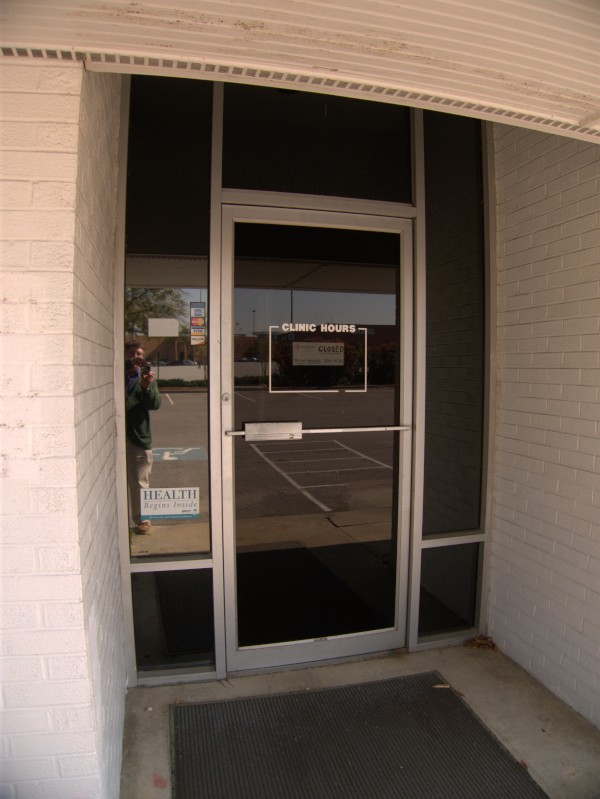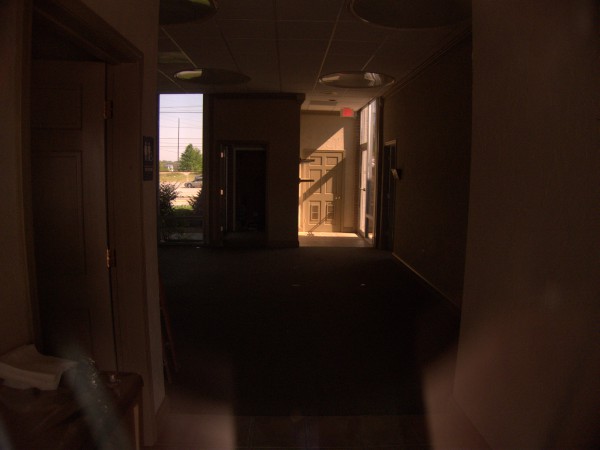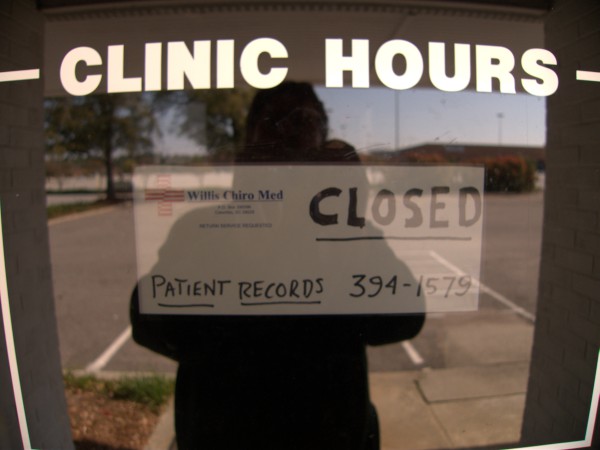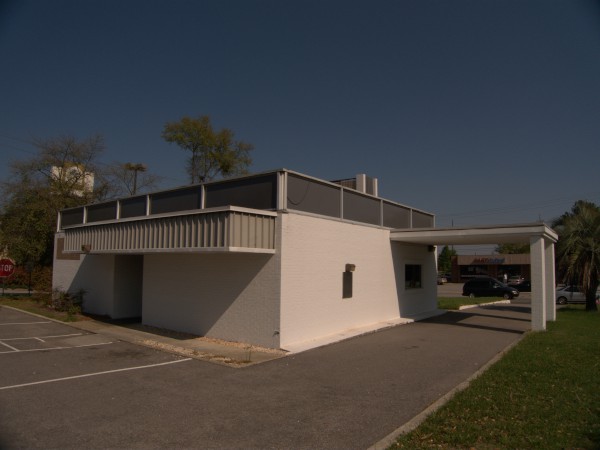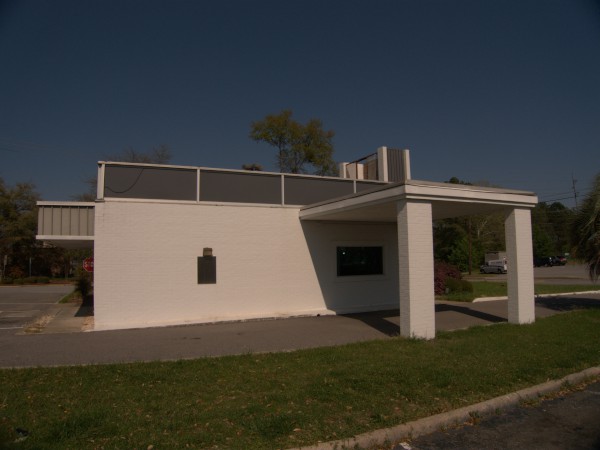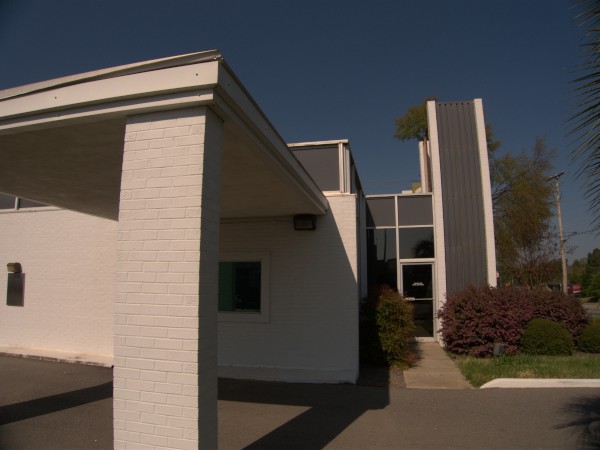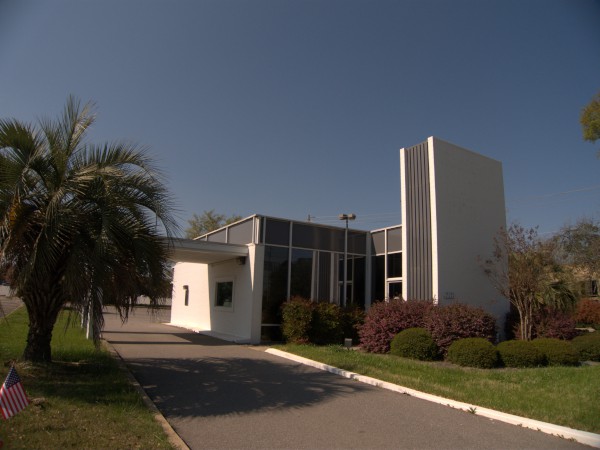 This smallish building on a Two Notch side Columbia Mall outparcel was obviously once a bank. I really like the design, especially the endpiece which sits closest to Two Notch, and which looks like a grooved VHS cassette stood up against the rest of the building. It's just a nice little grace note that gives the building a certain retro aesthetic (it was supposedly built in 1967 which would predate the mall itself by around ten years).
WIllis Chiro Med was in the building for a number of years, something I would vaguely notice driving by. I'm not exactly sure when they closed, but given that they are listed in the current 2011 phonebook, it must have been well into 2010.
Posted at 12:40 am in Uncategorized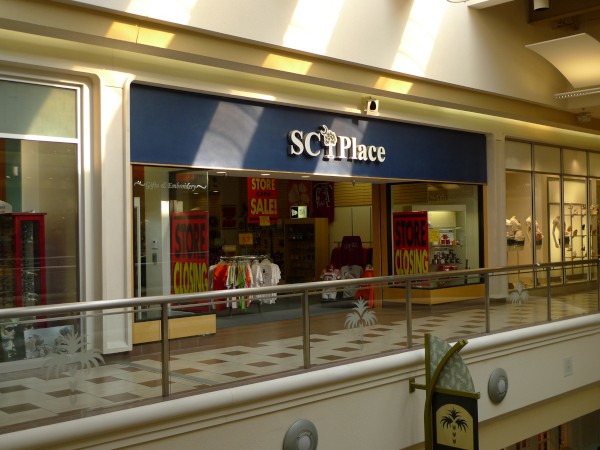 Here's another Columbia Mall closing. This is the first time I've been in the mall since Tumbleweeds and it actually felt a little livelier this time though I still see about the same number of shuttered shops. I guess this one, apparently a custom gift and embroidery shop, will be one more.
(Hat tip to commenter Dustin)
Posted at 1:24 am in Uncategorized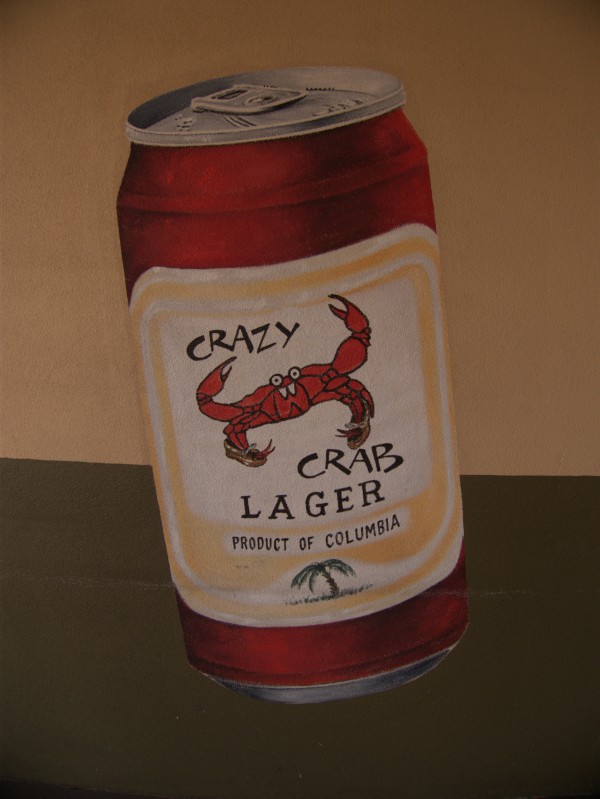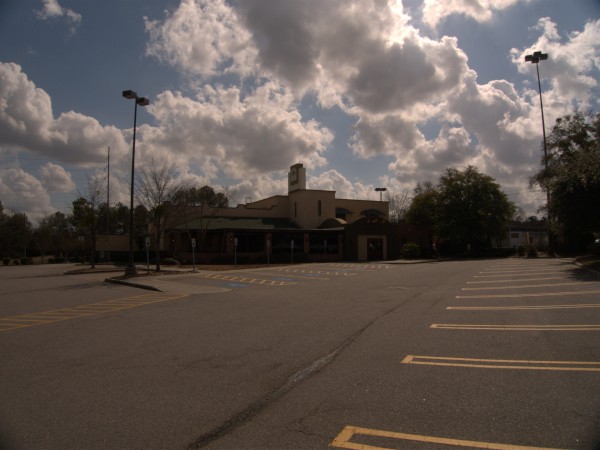 This building, on a Columbia Mall outparcel facing Two Notch Road, was built as a Don Pablo's Mexican restaurant. By the time I did a closing for Don Pablo's, in March of 2008, the building had been a Charleston Crab House (they list in the phonebook as "Charleston Crabhouse" for some reason) for a couple of years already.
Like lobsters and shrimp, I consider crabs "sea bugs" and don't want anything to do with them so I never checked the place out. I do know that they used to have another Columbia store somewhere out by Columbiana Mall and they still have three locations in the Charleston area. Interestingly The State quoted the owners in a story about business taxes back in Jan 2011:
Charleston Crab House owner John Keener is fuming.

"We're getting taxed on future growth of our business," said Keener, whose three Lowcountry restaurants employ about 220 workers during the busiest time of year.

Keener said the tax increase, which will cost him more than $4,000 this year, caught him off guard. He warned his colleagues of the increase in an e-mail blast he sent out earlier this week.
That text suggests that the Columbia store was already closed on 15 Jan 2011, so I am putting the closing date as "late 2010". At any rate I don't think it could have been too long given the equipment still inside the place.
Read the rest of this entry »
Posted at 3:58 am in Uncategorized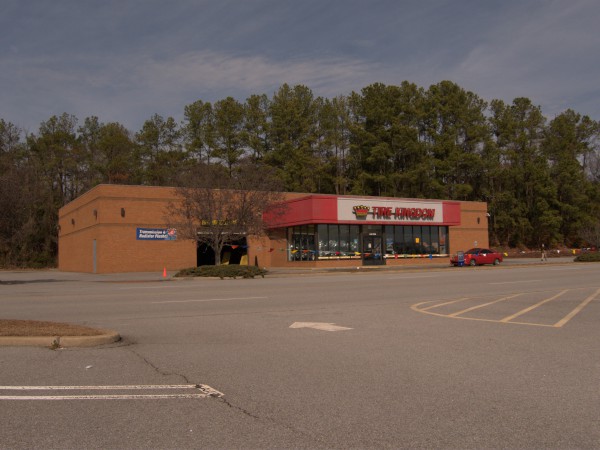 National Tire & Battery (now a Tire Kingdom) was in this Columbia Mall outbuilding more or less behind the old Penny's location. I actually did go there once a few years ago when my car started really thinking about things before turning the starter over. I usually put Die Hards in my cars but for some reason or another I was not able to get served by Sears that day. I'm not building up to anything here -- it was perfectly acceptable service and a battery that lasted several years. (I've actually had much worse luck with alternators than batteries anyway). I guess I would have been hosed if I had needed to take advantage of the battery warranty as they closed fairly shortly thereafter, but in the event it wasn't an issue.
I don't believe the building was vacant long at all as Tire Kingdom moved in shortly thereafter. I find it a little amusing that this large, freestanding building has only a suite number, while all the little suites at The Shoppes at Meeting Place have full street numbers.