Posted at 12:00 am in Uncategorized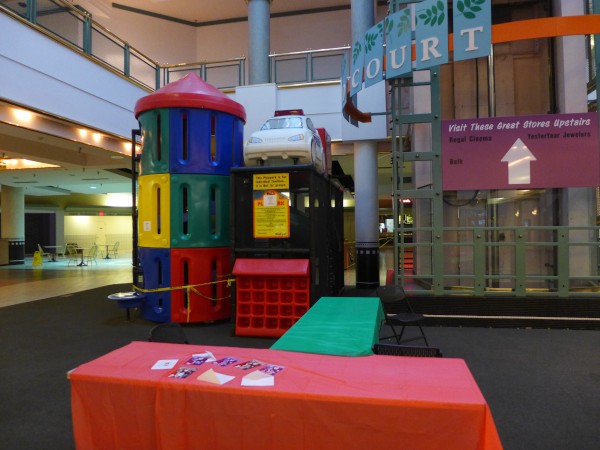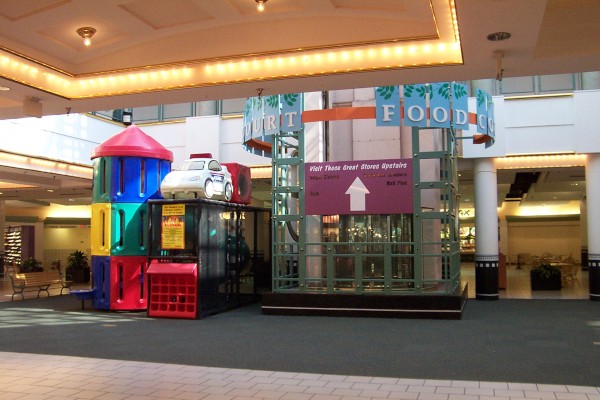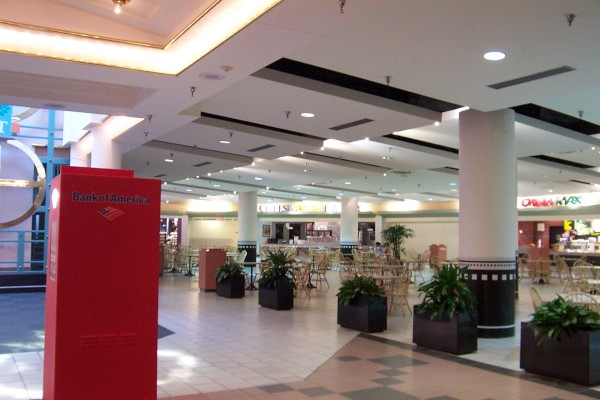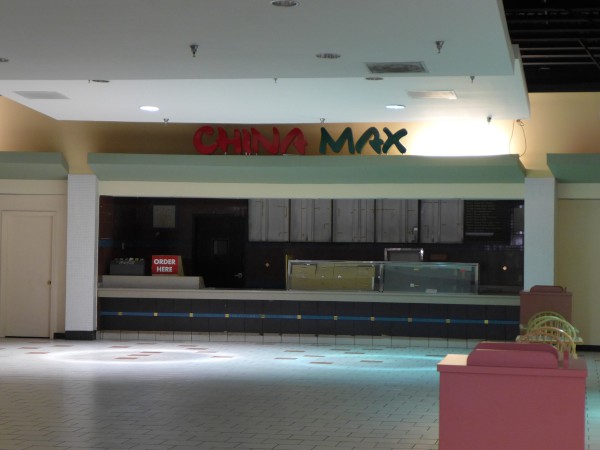 If you look closely at the three pictures above (especially the last one), you can see China Max in operation at the (second) Richland Mall food court.
Commenter MrBO sends in the next two pictures, showing that China Max has now moved shop from the food court to Harden Street. I believe this leaves the food court completely empty, possibly leading some of the call center folks to actually try the pizza at the Barnes & Nobel cafe.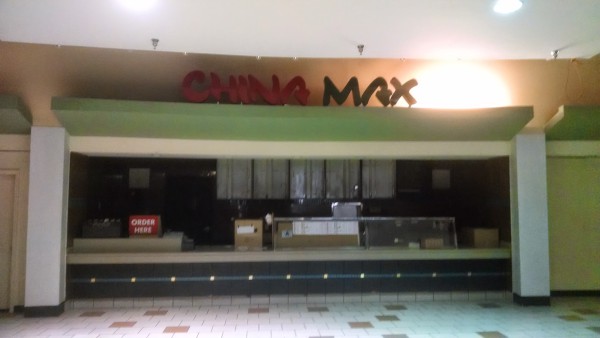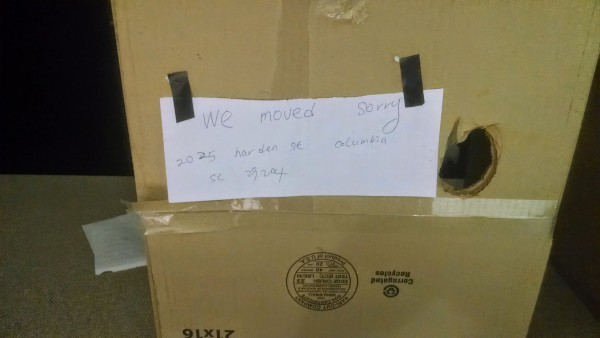 This is another in a long series of blows to the mall, which would be bad enough, but management adds to the problem by adopting an air of defeat, as in, for instance, turning off the elevator fountains and pool, retiring the Christmas singing bears and more recently, closing off the upper level entrance and walk-through for Belk's: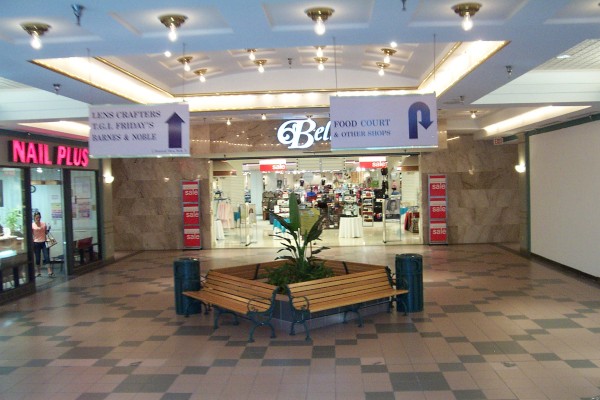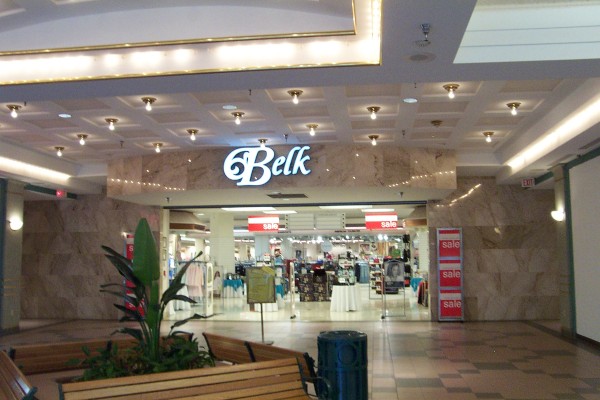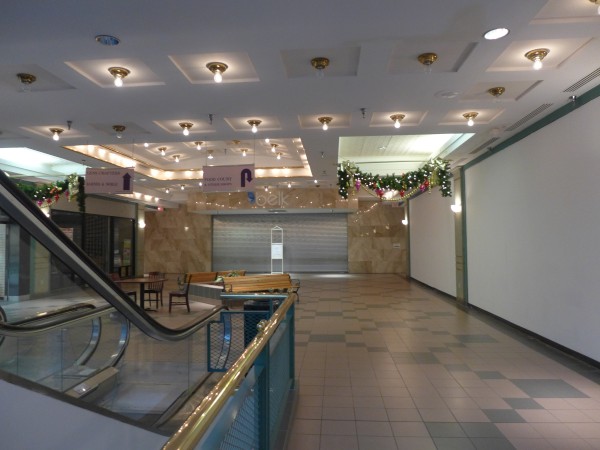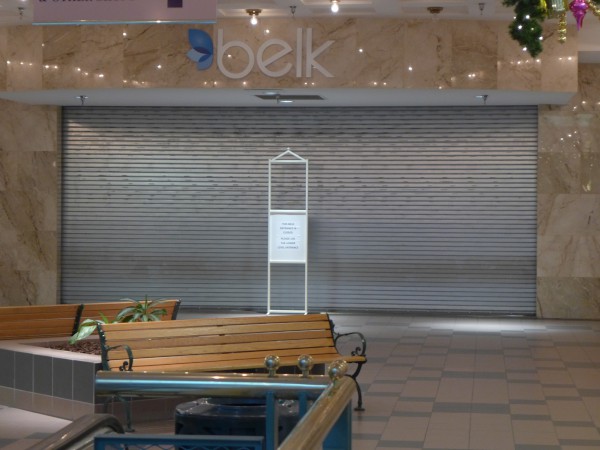 (Hat tip to commenter MrBO)
15 July 2014 -- added an additional picture, though it doesn't really add much value.
16 Responses to 'China Max, Richland Mall: May 2014 (moved)'
Subscribe to comments with RSS or TrackBack to 'China Max, Richland Mall: May 2014 (moved)'.
Leave a Reply