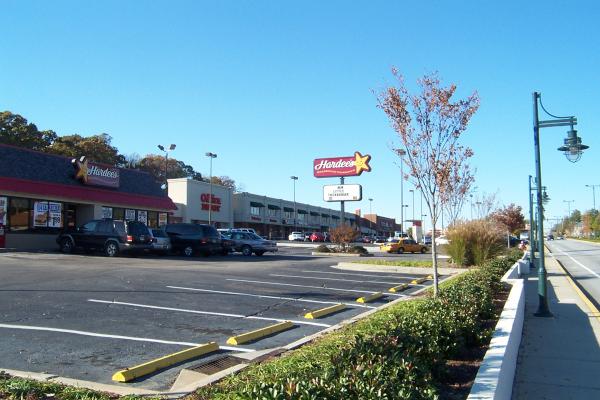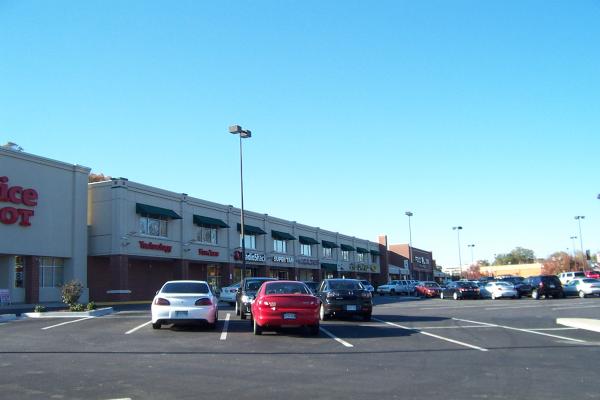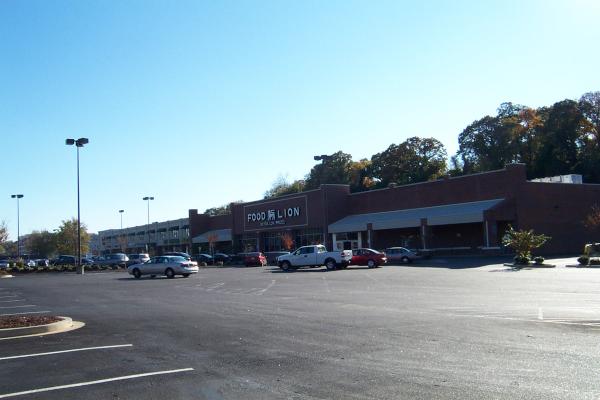 I read somewhere that as World War II drew to a close, businesses took internal bets as whether that meant "back to the Depression" or "victory boom". Montgomery Ward decided on "Depression" and adopted a cautious, defensive strategy. Sears Roebuck bet on "boom" and started a post-war expansion strategy.
I don't know this for a fact, but it seems to me that the old Sears on Harden Street must be a "boom" store. Even though Main Street was still the big shopping destination, Sears bet on suburbia and ample free parking to cater to the fact that every family in their market (the middle class) now had a car.
This store was still going strong when I was a kid, and was huge. I believe that it encompassed the entire strip mall that now stands there (with the possible exception of the Offce Depot). I guess we went there most often shopping for clothes, but since that was an activity that I purely hated, I would always wander off in the hardware and camera sections.
In fact, I got my first camera at that store. I think I still have it in a storage box from two moves ago, though I can't put my hands on it right now. It was an off-brand, cheap one, and I think I actually used my own money to get it. I remember that it used "127" film, and that I had carefully checked (I was obsessive about some things) that it would take slides that could be projected on my aunt & uncle's projector though in the event I never took a single slide on it. Come to that, I don't think I ever took a roll of color film either -- those were different days! I also got my first (well, only, come to that) enlarger there. It was a cheap plastic contraption that had a pretty crummy lens and haphazard focus, but it was a $20 way to make prints bigger than "contact" size (a 127 negative was bigger than a 35mm one but not as big as a 120 one, so contact prints were really too small -- now 616 film made nice contact prints!).
Of course for kids, the biggest thing Sears had going for it was The Wishbook. This was their Christmas toy catalog, which we would be sure to leave lying about the house opened to strategic pages all during the holiday season. The selection and prices were also good for several months into the new year, which led us to possibly the stupidest thing we ever bought.
We had some sort of club, which I believe we called the YPS club (S-P-Y backwards..) dedicated to solving the (nonexistent) mysteries of our neighborhood, and for some reason, even though the club only lasted a few weeks, never had any meetings or even any missions, we decided we must have a typewriter to take the club's (nonexistent) meeting minutes. My parents had a typewriter, but they (wisely) considered it too delicate for our hands so we searched The Wishbook minutely and found a toy typewriter which would actually type for a surprisingly good price.
Our parents looked at the picture and description and tried to talk us out of it and to explain how the machine actually worked, but we were fixated and would have none of it. In the end they threw up their hands in a "ok, but let this be a lesson for you" manner and ordered it. I was so excited when it came in, and we went down to Sears to pick it up. The excitement lasted about half the way home until I got the thing unboxed and figured out how it worked. The "keyboard" which had looked so impressive in the picture (though not to adult eyes) was actually one piece of metal with pictures of seperate keys painted on it. So to "type" you dialed a Dymo-Embosser-type head to the right letter and mashed the "keyboard" which would imprint a capital letter on your paper. I suppose you could get 1-WPM on it if you were good..
Another thing I remember in particular about that store is that they had an automatic foot-sizing machine in the shoe department. No, this was too late for the infamous X-Ray foot sizers, but it was till pretty neat. You took off your shoe, put your foot in a rectangular box, and the walls would close in on it like a James Bond death-trap until they hit your foot on all sides. I used to stick my foot in it even when I had no intention of getting shoes.
Sears missed the first wave of suburban shopping malls in Columbia (ie: Dutch Square), but decided that they were the future and became (and remained) an anchor store in the new "Columbia Mall" being built in Dentsville. When that store was ready to occupy, they closed down the Harden Street location, and for many years that new mall store was the only Sears in town. I think the old store was vacant several years then was redeveloped into the current strip (with several face-lifts and a total rebuild of Food Lion after a fire). I'm not sure if any of the original Sears building is still present -- I rather doubt it.
Sears had a good post-war. Starting more or less at parity with Montgomery Ward, it saw MW out the door as its bets paid off and theirs didn't. By that time however, it was clear that Sears had missed the next bet and had no idea how to cope with Wal-Mart or even Target. It will be interesting to see how they come out of the current recession, or if perhaps the "new" store will have to be redeveloped too.
UPDATE 21 June 2011: Added a picture (at top) of the old Sears building from a vintage Chamber of Commerce promotional book.
UPDATE 29 February 2020: Add tags, full street address, map icon. (I used the '1001 Harden' address of the current Food Lion).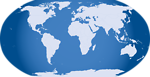 28 Responses to 'Sears Roebuck, 1001 Harden Street: 1970s (Moved, Demolished)'
Subscribe to comments with RSS or TrackBack to 'Sears Roebuck, 1001 Harden Street: 1970s (Moved, Demolished)'.
Leave a Reply