Posted at 10:21 pm in Uncategorized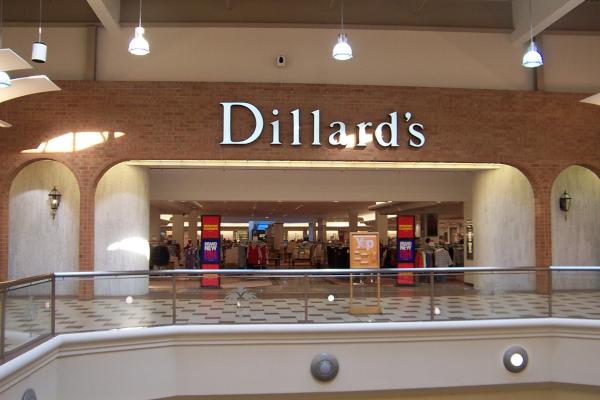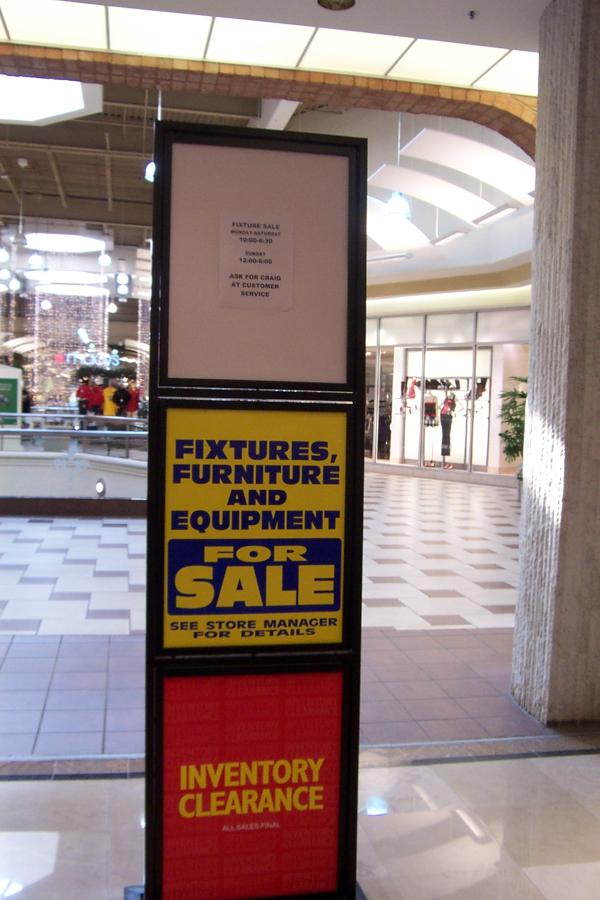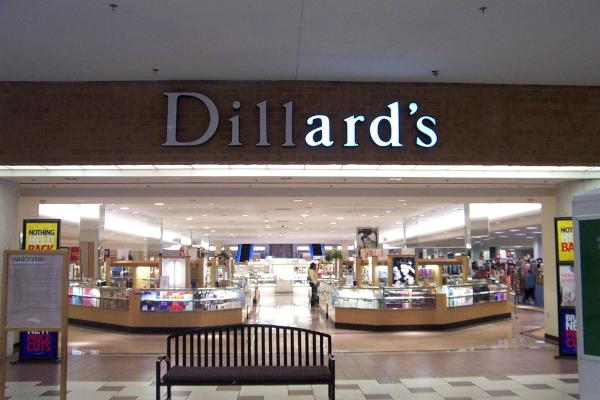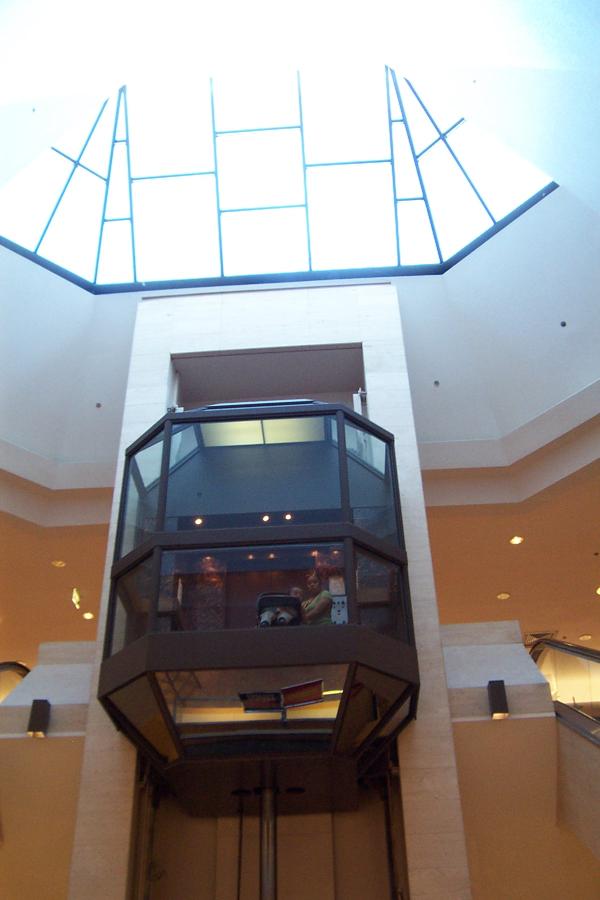 Dillard's started out as a Belk's when Columbia Mall opened in the 1970s and was one of the original anchor stores (along with Sears, Penny's and RIch's).
Since I considered Belk's mainly a "clothes store" and I hated shopping for clothes, in the usual course of events, I would not have gone there often. However in one of those odd little bits of department-store whimsey (nut counters, lunch rooms, hair salons..) that were common in pre-mall days and had yet to be abandoned, they had an area on the second floor near the kitchen-ware which was leased out to a local record store. I knew the name of it before I started this post, but I find it has completely escaped me at the moment. At any rate, it was a small area and the selection of regular LPs was not deep by any means, but they frequently had incredible finds for anyone willing to root through the cut-out bins. Being broke and somewhat obsessive, that was me. I know I still have a number of LPs from there, with the standout being a two disc Jan & Dean collection which had all the hits (which were otherwise pretty unavailable at the time) and a number of the tracks cut by Dean after Jan's accident under the names Laughing Gravy (a fun cover of The Beach Boys' "Vegetables") and The Legendary Masked Surfers (the infectious "Sunshine Music"). The liner notes promised that all the tracks were in "quasi-moto monaural" and if you experienced any problems to "take a shower with a friend".
Aside from browsing the record cut-outs (and kitchen gadgets from time to time) my other favorite thing to do in the store was to ride the small capsule-like elevator. This managed to look both futuristic and a bit art-deco at the same time, and allowed you to look out over the whole store as you ascended or fell.
I forget all the details, but at some point in the late 70s or 80s, Belk left the Columbia market for a while. I think it might have been a family inheritance struggle over management of the chain, but it's very fuzzy. At any rate, after the store space closed as a Belks, it reopened as a Dillards.
I can't say very much about Dillards -- it had no music section so I think I only went in there a few times and found nothing that struck my fancy. I'm pretty sure I never purchased an item there. The chain has been hurting in recent years, and though I don't find any news suggesting the chain itself is in danger, they have been closing underperforming stores, one of which was apparently the Columbia Mall store.
I recall a story in The State mentioning the (then) upcoming closing and interviewing the mall owners who allowed that you (approx) "seldom had the opportunity to replace two anchor stores" (Steve & Barry is also leaving). I was reminded of the old Pogo quote:
We are confronted with insurmountable opportunities!
I took these pictures in October. I would have taken more, but one of the floorwalkers politely inquired as to what I was doing, and it always sounds pretty lame when I try to explain it. Jan & Dean in "Submarine Races" mode would have been much more persuasive!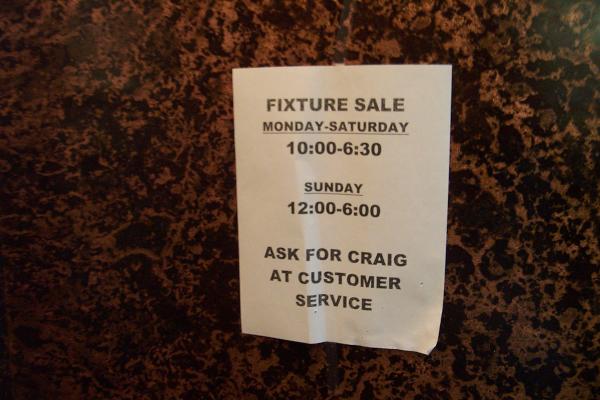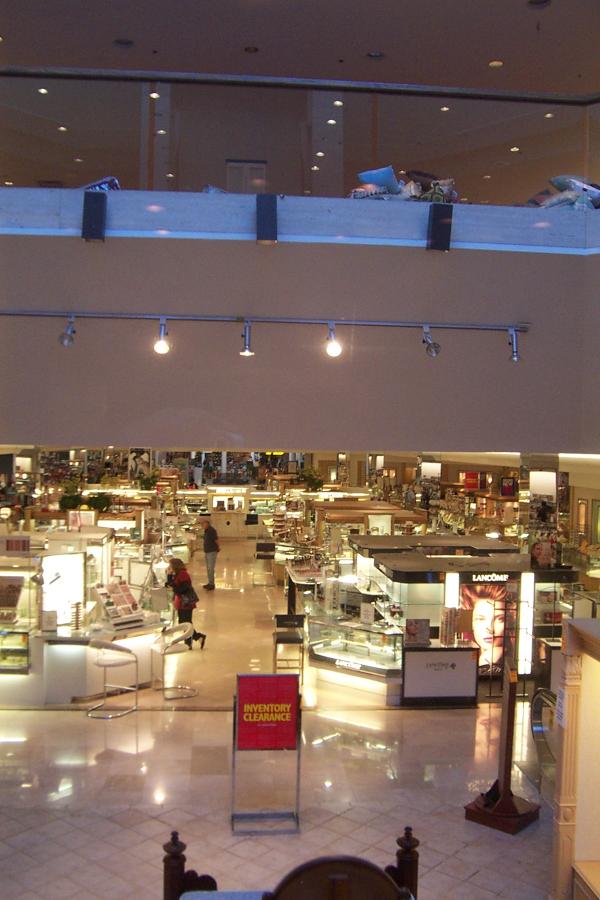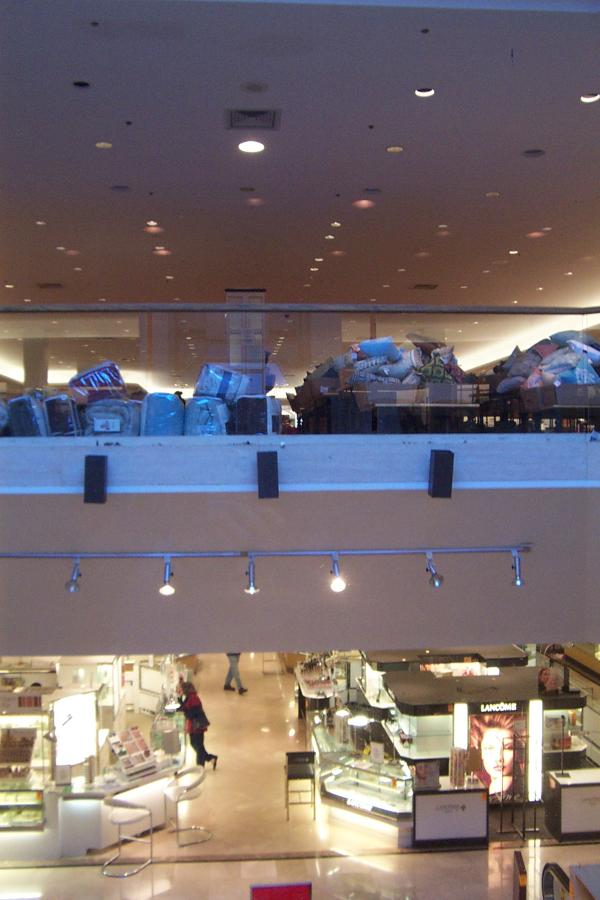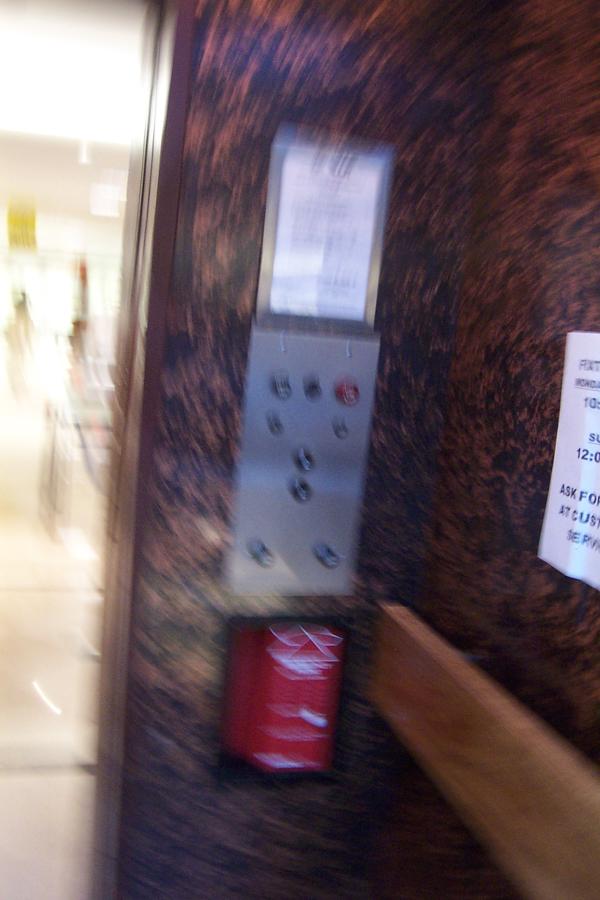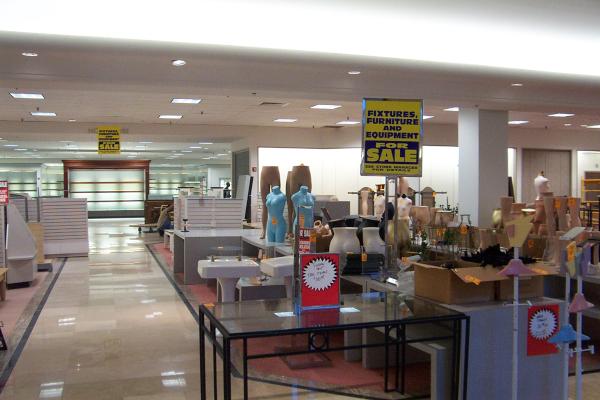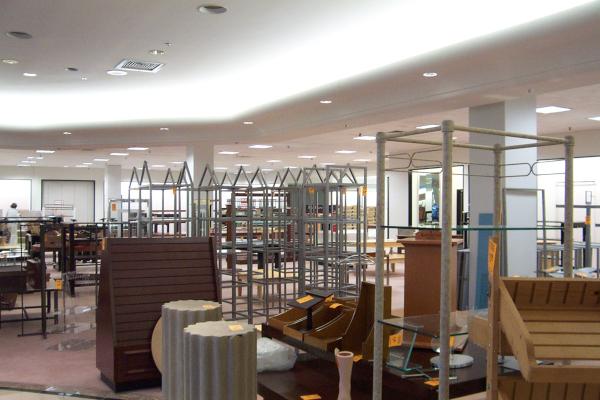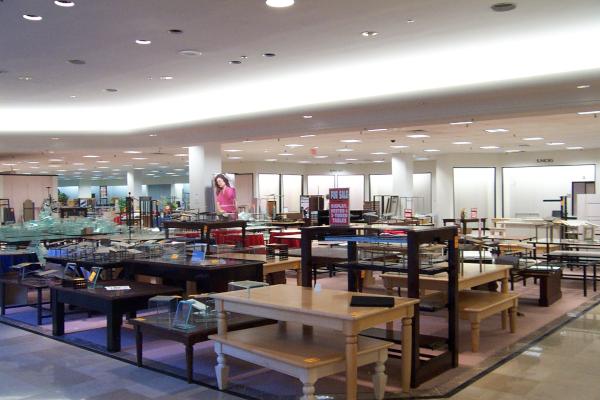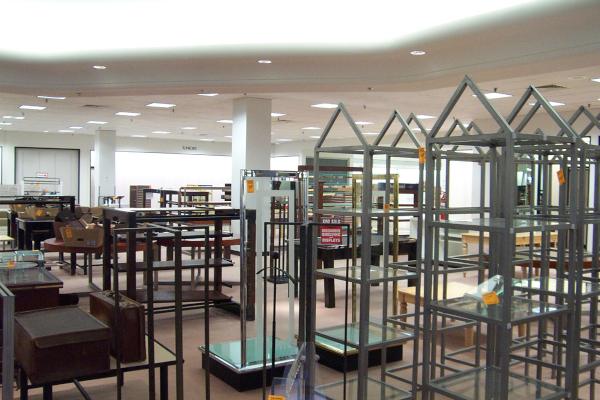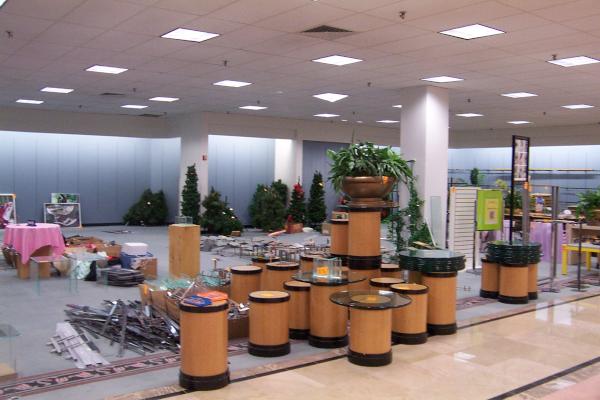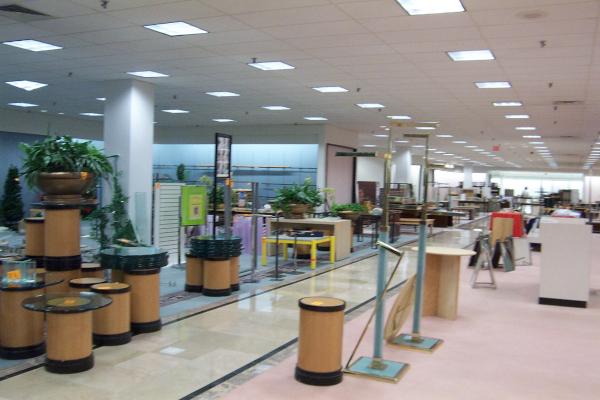 UPDATE 1 March 2010: The place still has not been touched since the closing. I half expected them to wall over the entrances: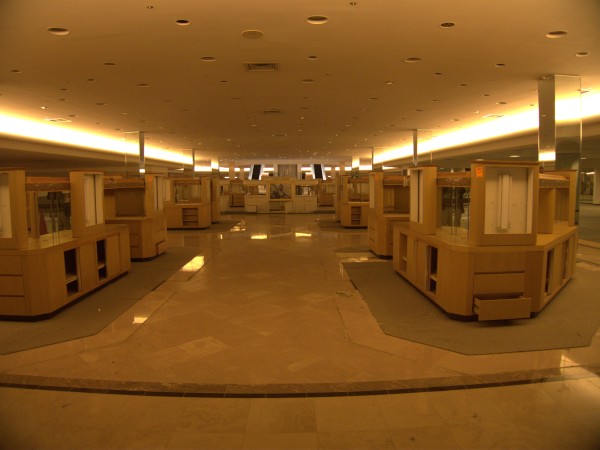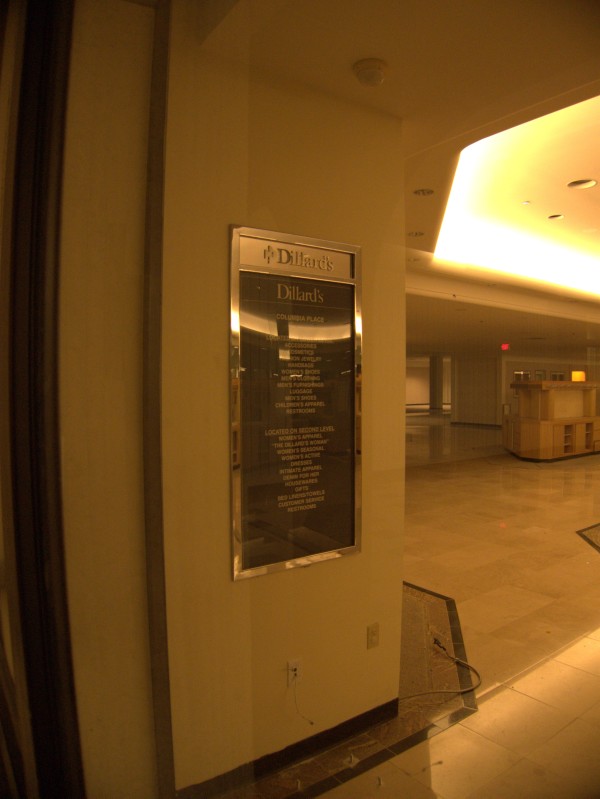 28 Responses to 'Belk's / Dillard's, Columbia Mall: late 2008'
Subscribe to comments with RSS or TrackBack to 'Belk's / Dillard's, Columbia Mall: late 2008'.
Leave a Reply