Archive for the 'clothing' tag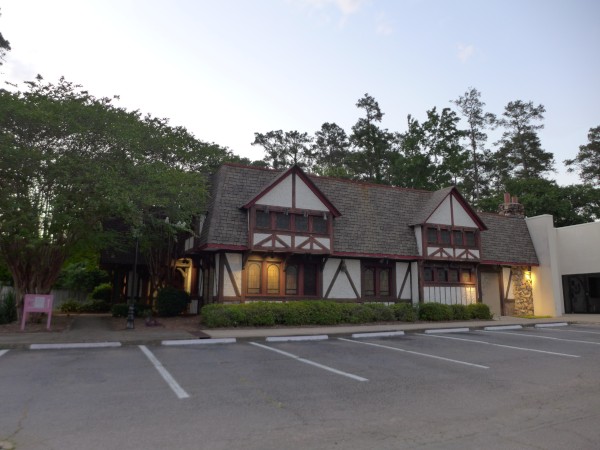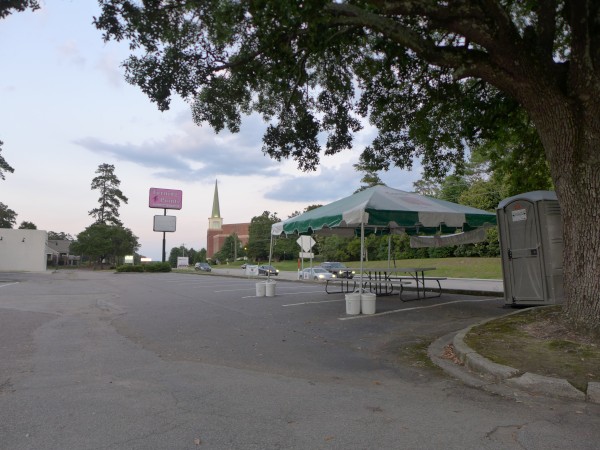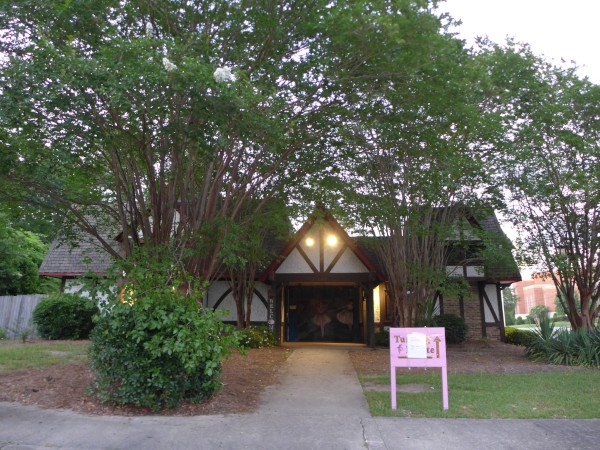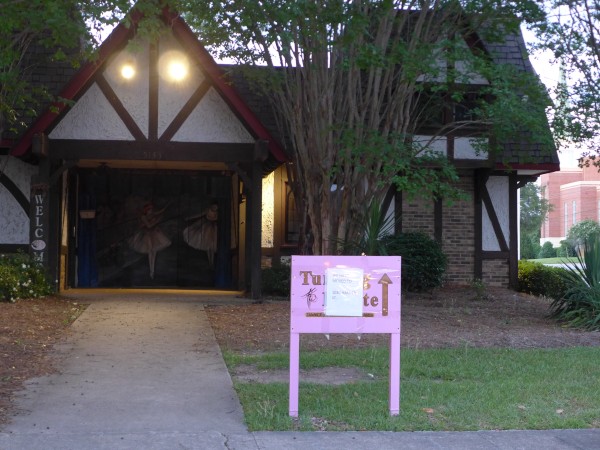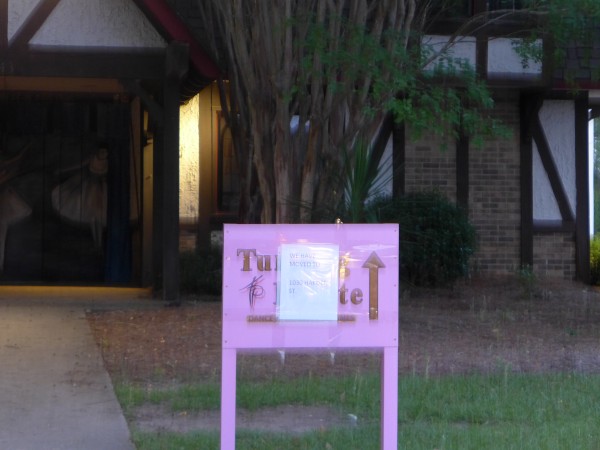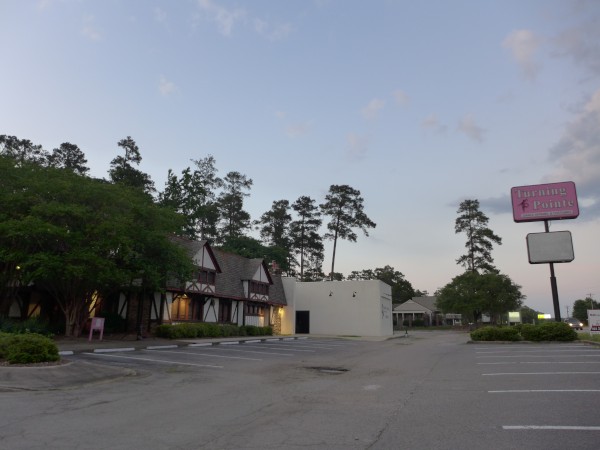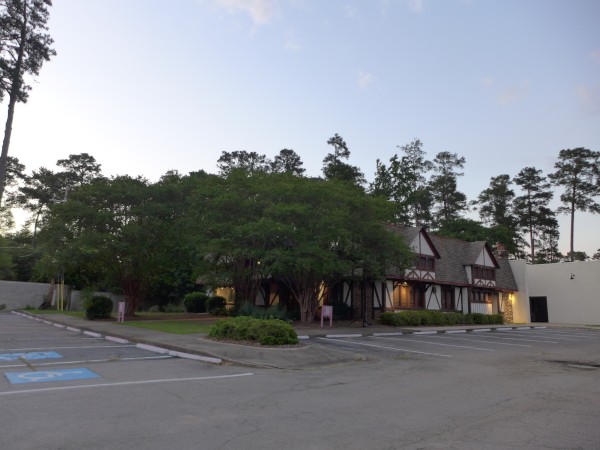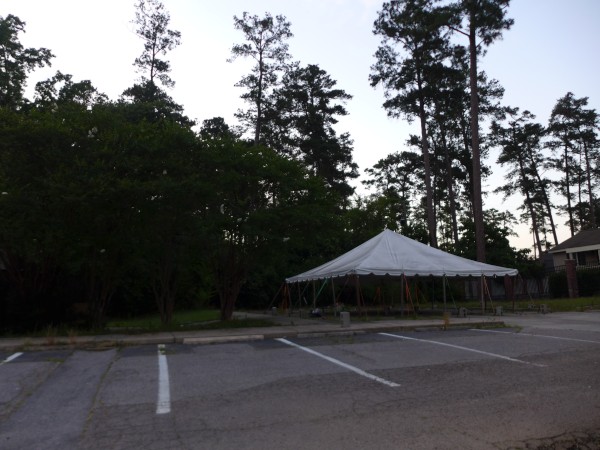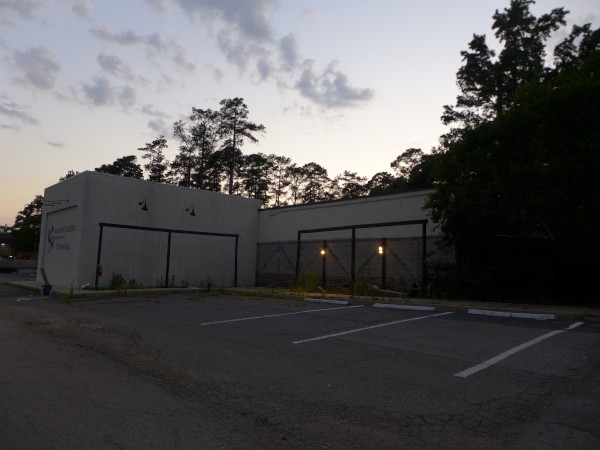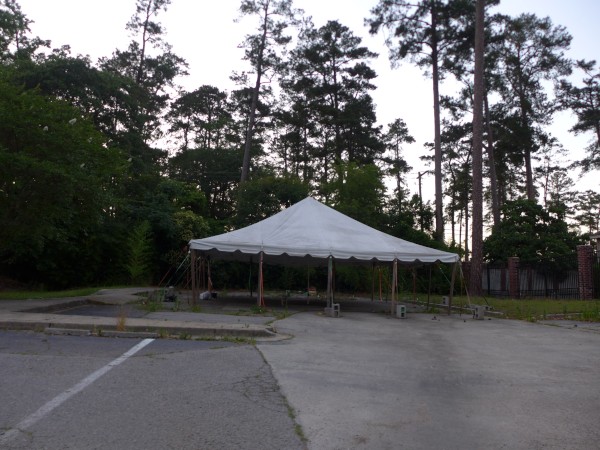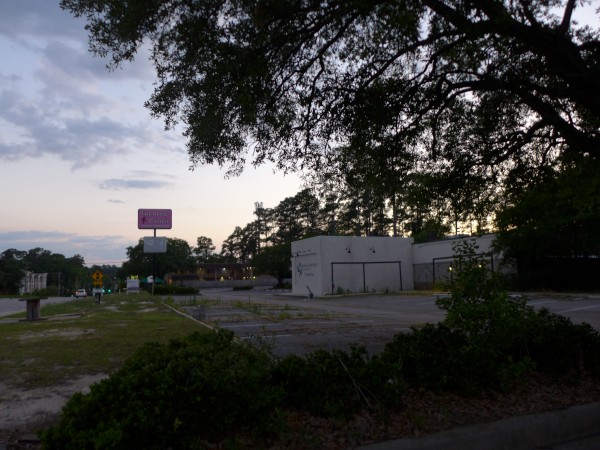 After Steak & Ale closed, this building was split into two suites. The suite on the right side was Buster's Bistro and then I believe a health insurance brokerage while the suite on the left side was The Turning Pointe danceware. Now they have left for a new home at 1030 Harden Street, the old Cribb's Bakery location.
Cottle Strawberries maintains a produce stand on the lot during the Spring, but otherwise I believe the property is now untenanted though it does appear to have been sold so something new should be coming soon.
UPDATE 27 September 2022 -- This building is gone. The motel next door is also behind fencing, but has not yet met the excavator: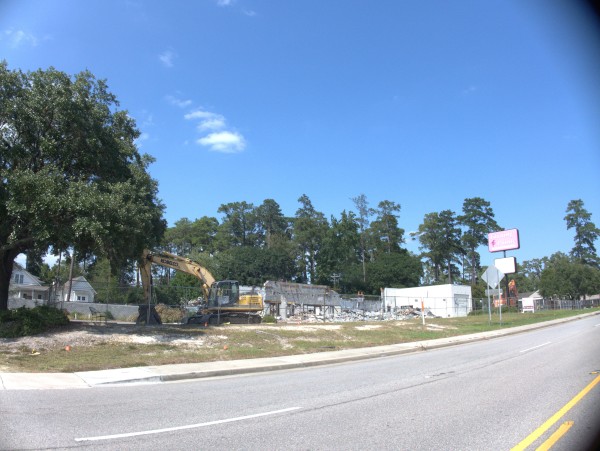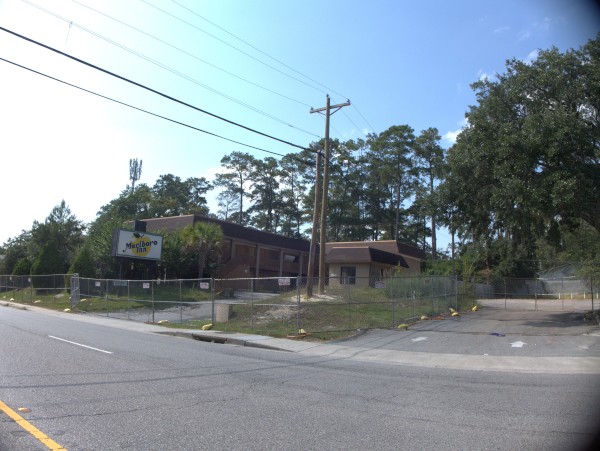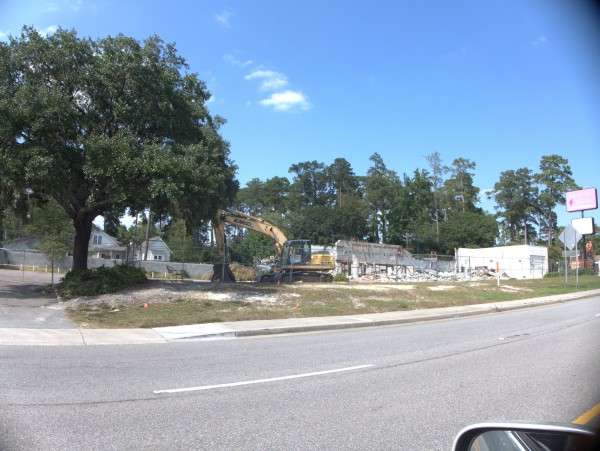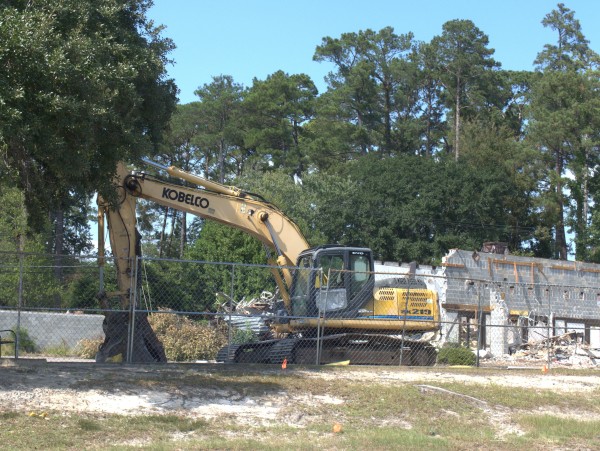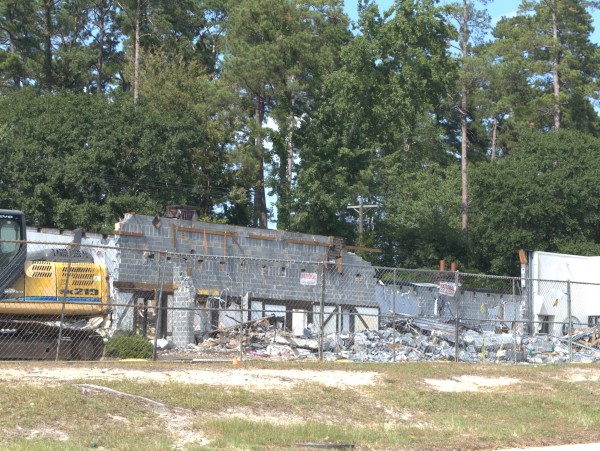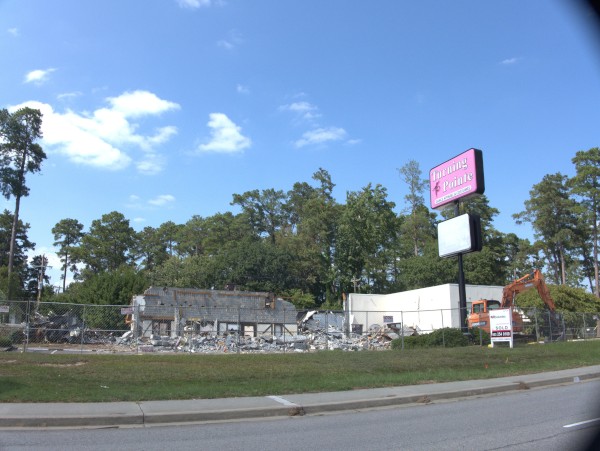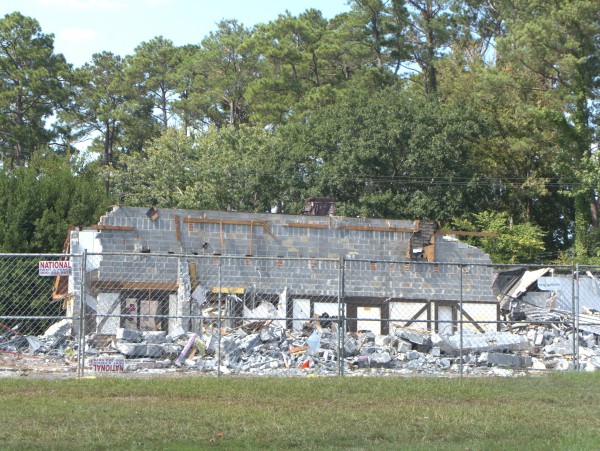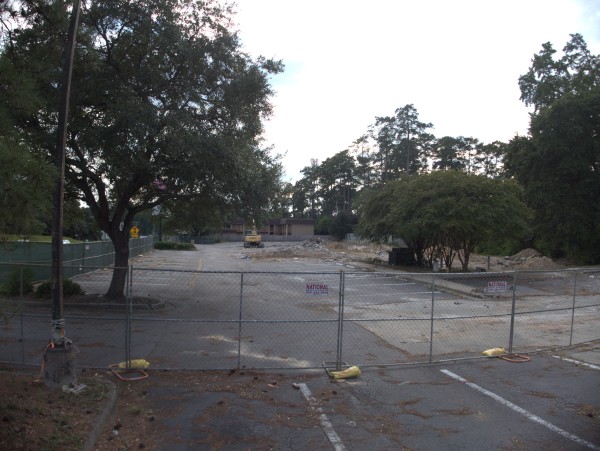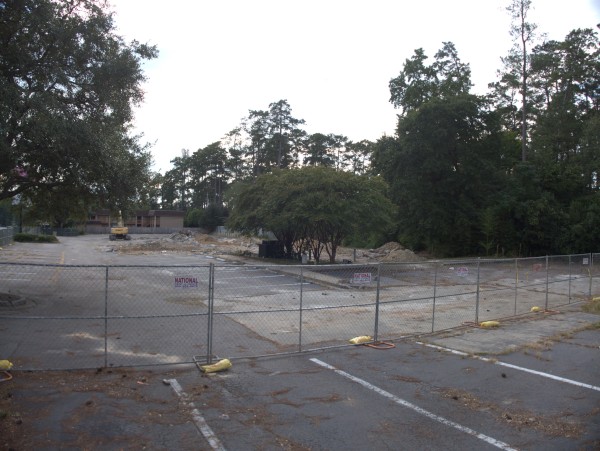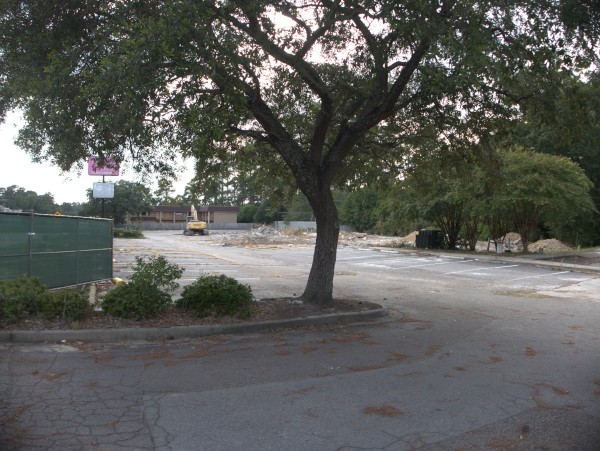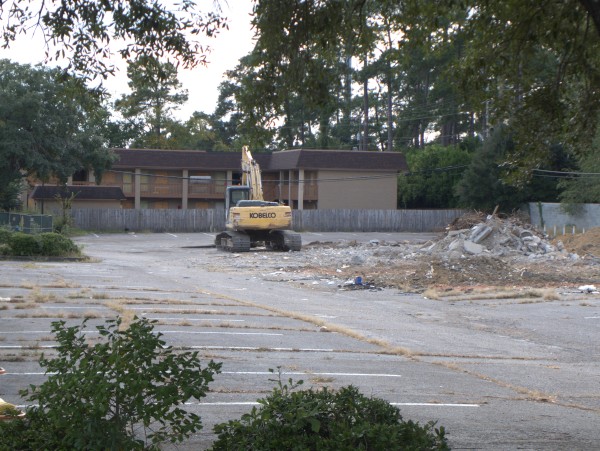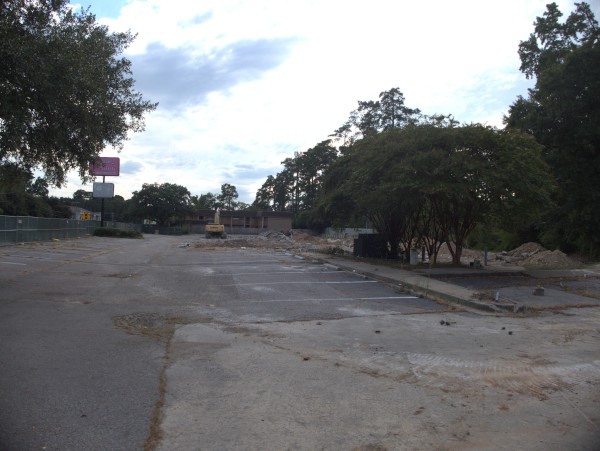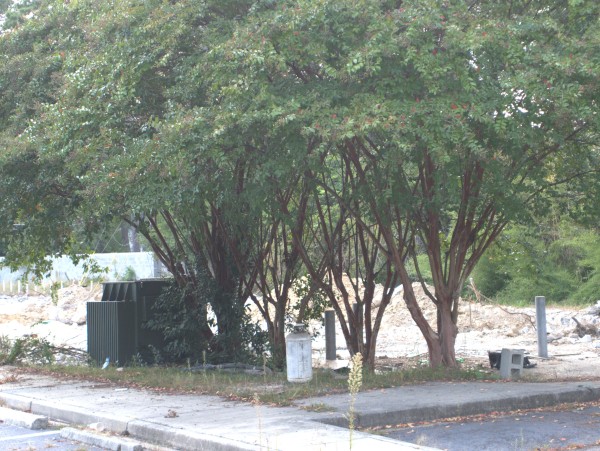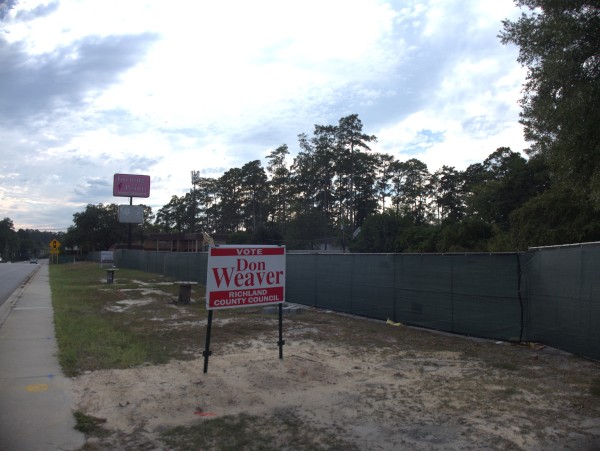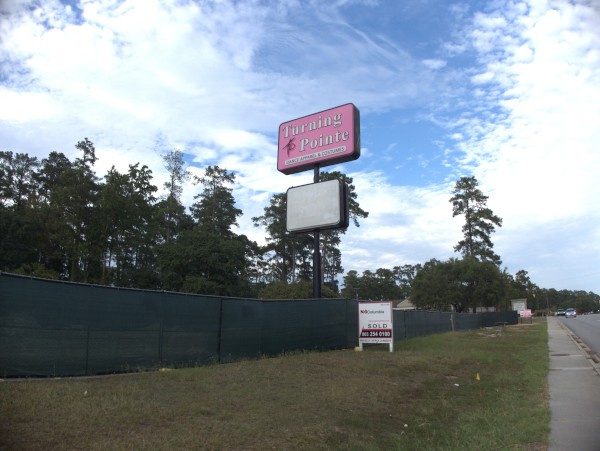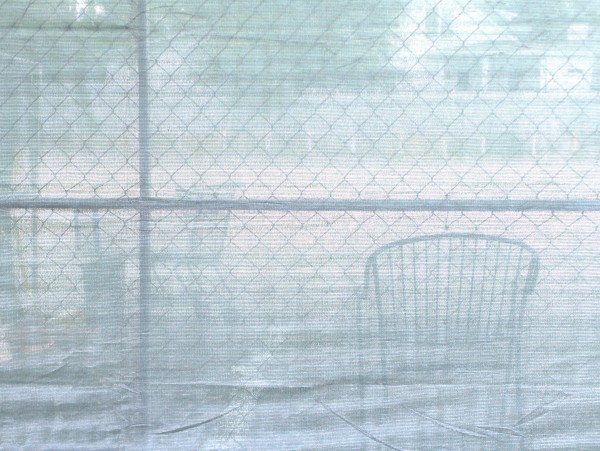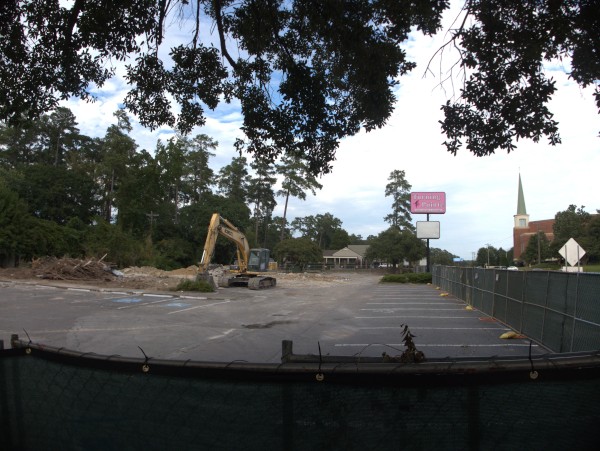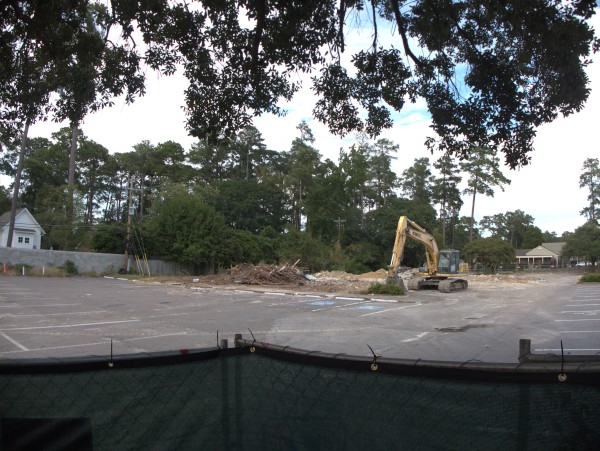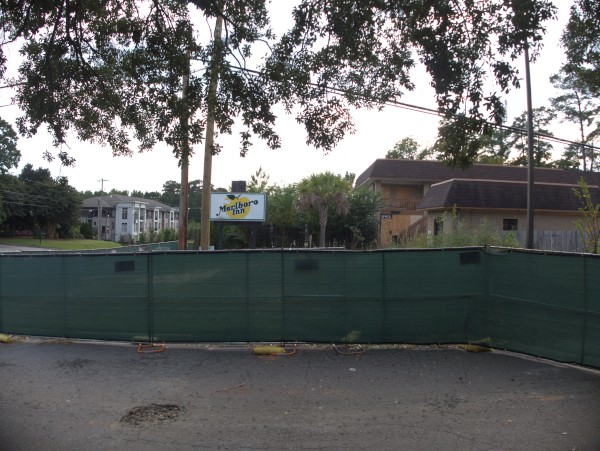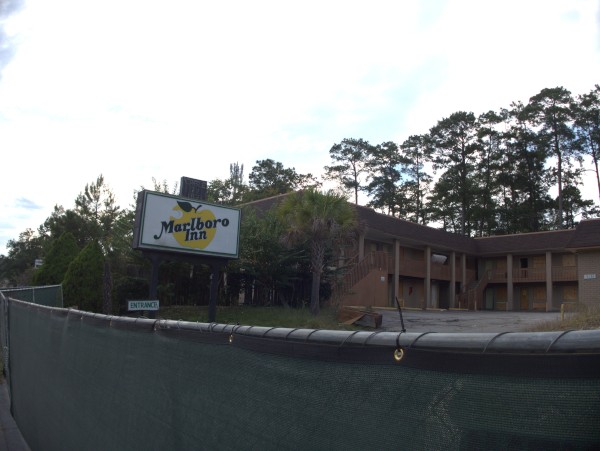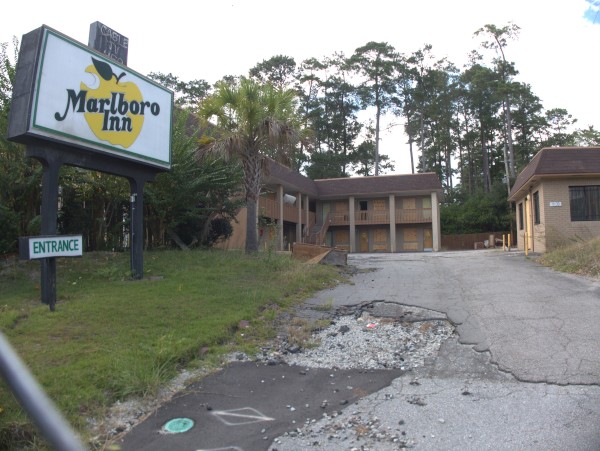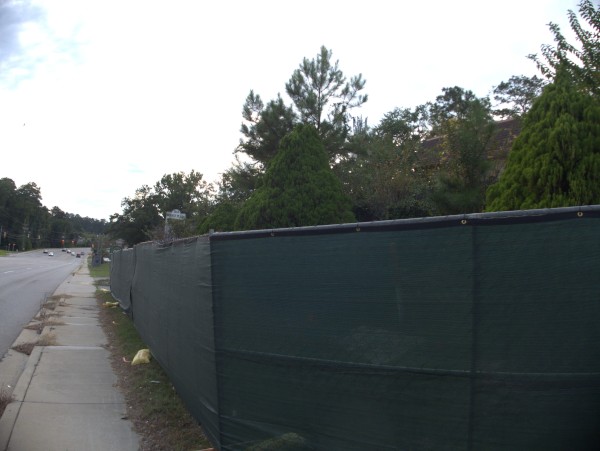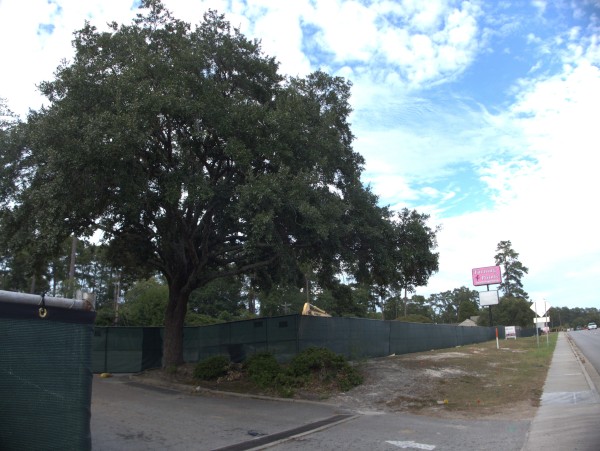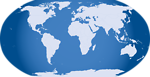 Here are some pictures from commenter Allen J. Rivkin recalling a bit of downtown history, his father's store Marks
The first picture is from the grand opening at 1321 Main Street in October 1963: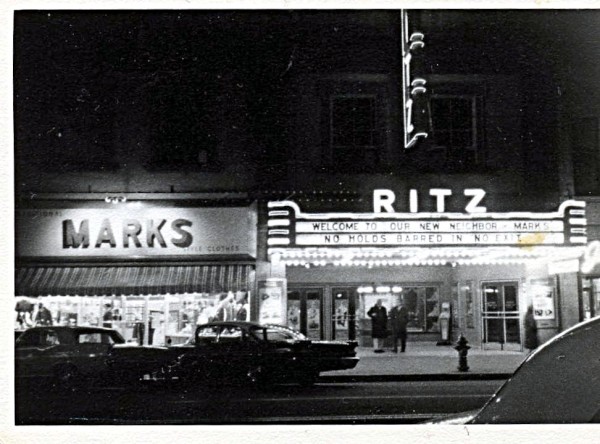 As nearly as I can tell, 1321 Main Street would have been just after the vacant storefront next to Cantina 76, which is 1307 Main, and before the SC Education Lottery storefront, which is 1333. However there's really no way to do a true comparison due to the demolition.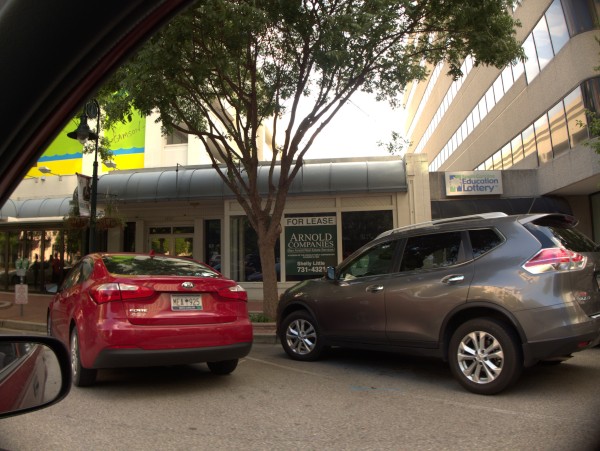 The store moved from 1321 Main to 1625 Main in 1980: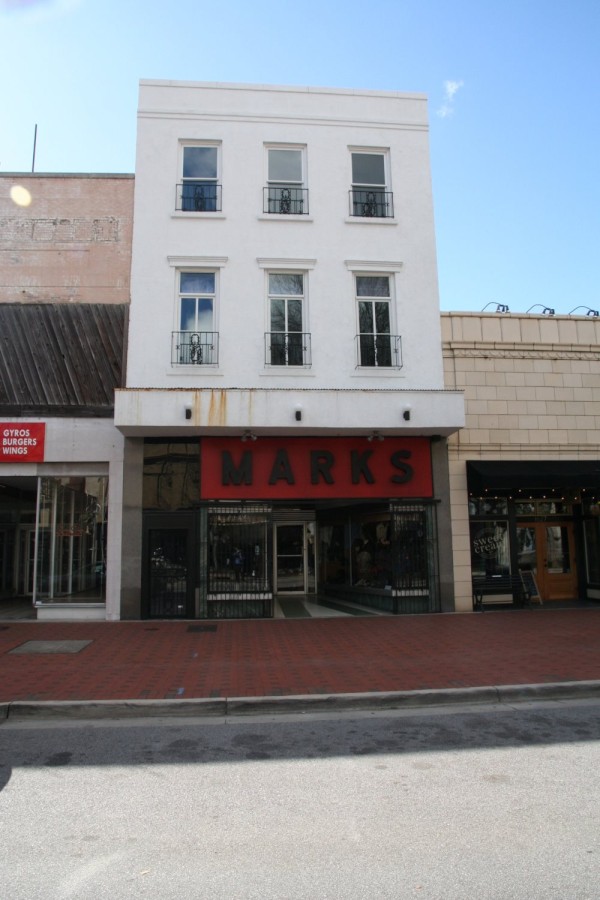 There is apparently an ongoing project to repurpose 1619-1625 Main, which you can read about here.
In 2017, the store moved to 1219 Bull Street, the former location of Ritter's Furs: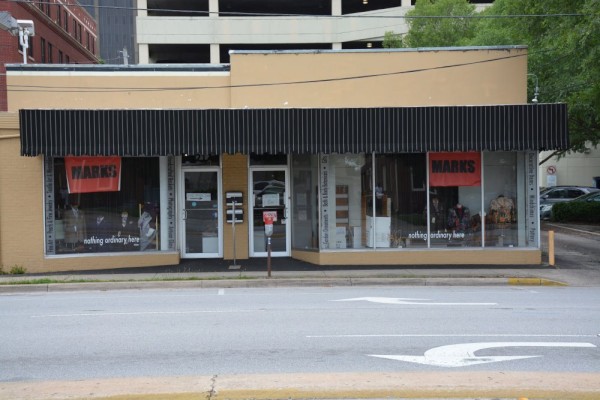 (Big hat tip to ALlen J. Rivkin)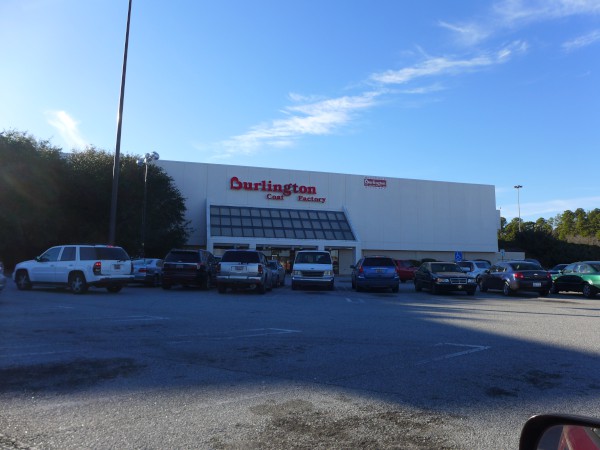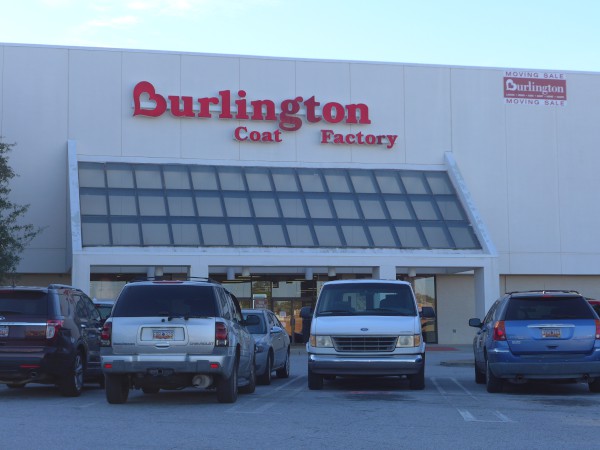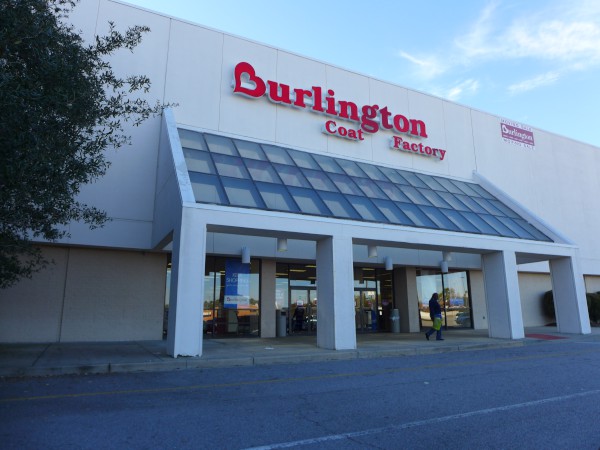 As mentioned in the comments by several people, Burlington Coat Factory is closing their Columbia Mall store to relocate to a newly built building at Village At Sandhill. The final sale has now started.
Burlington occupied the first floor of the former Columbia Mall J C Penny location after Penny's itself moved to Sandhill (I don't appear to have done a closing for that for some reason). The second floor was never repurposed and remains vacant. This move will leave that side of the mall without any semblance of an anchor store. In fact, all of the former anchors, save for Macy's are now gone, and Macy's as a chain is having its problems as well. The idea has recently been mooted for Richland County to buy the whole property for offices. I don't know -- I think at this point, razing the buildings, plowing the parking lot and planting trees might be the way to go. Charlton Heston could ride through on a horse..
UPDATE 7 February 2018 -- Here is the new Sandhill building (not yet occupied):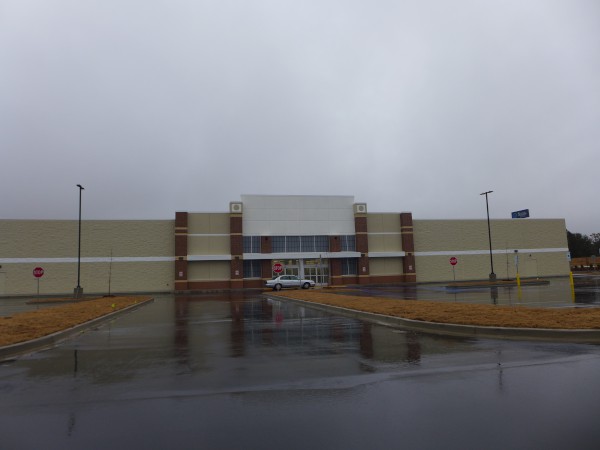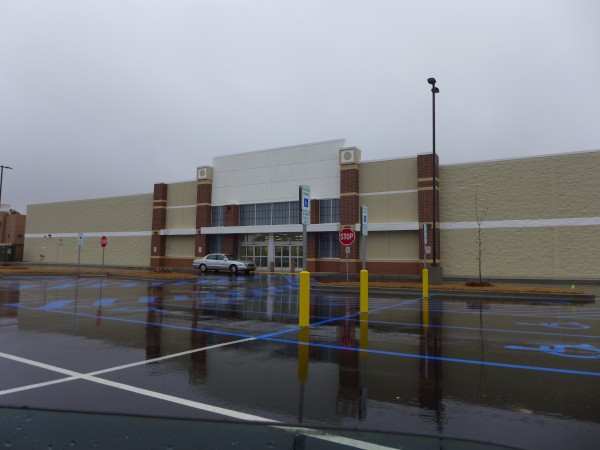 Posted at 11:33 pm in Uncategorized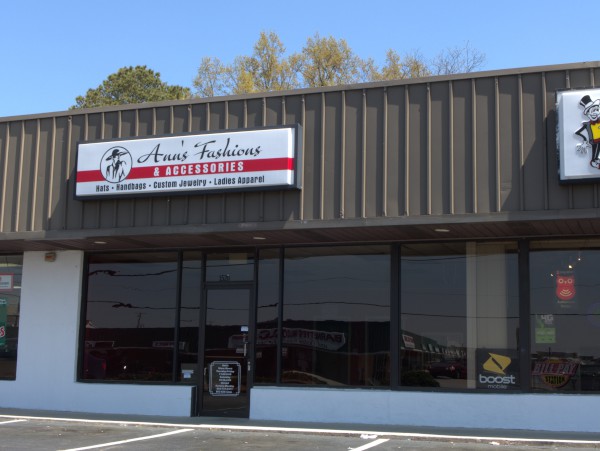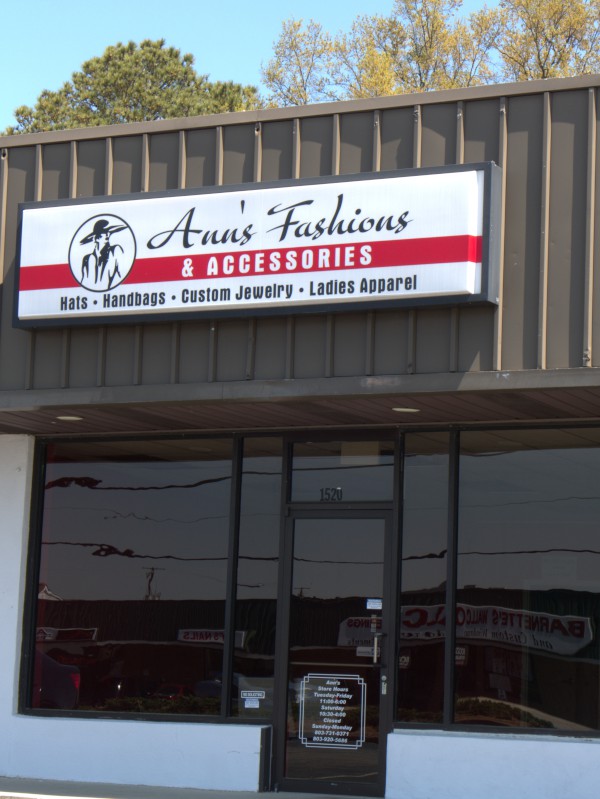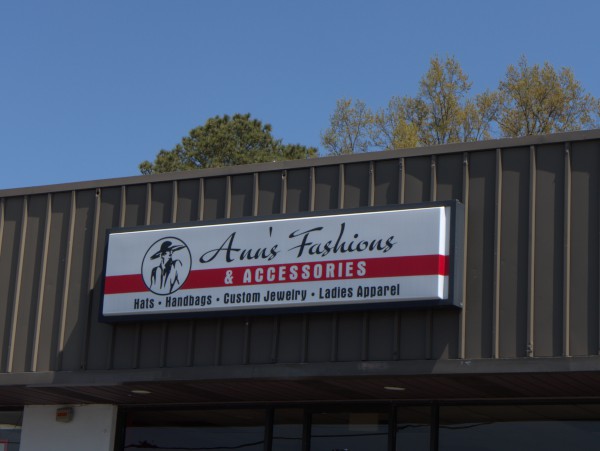 Apparently this little boutique across from Boozer Shopping Center started on Saint Andrews Road, where they are listed in the Feb 2012 phonebook. I see an online review for them in the Broad River Road strip mall location from August 2012, so they had moved by then. I'm not sure when they closed, but they are listed in the Feb 2013 phonebook, so I would guess some time early this year.