Archive for the 'suits' tag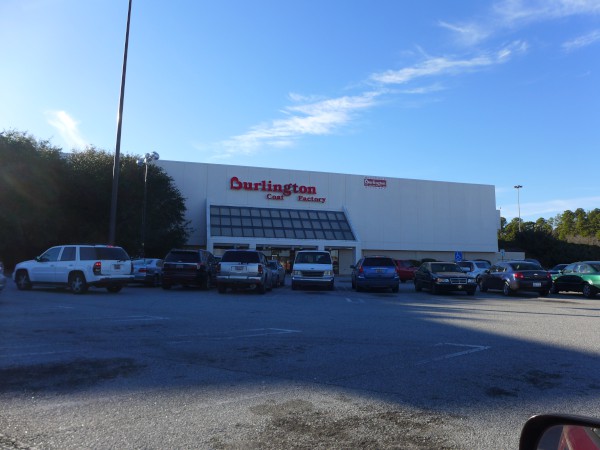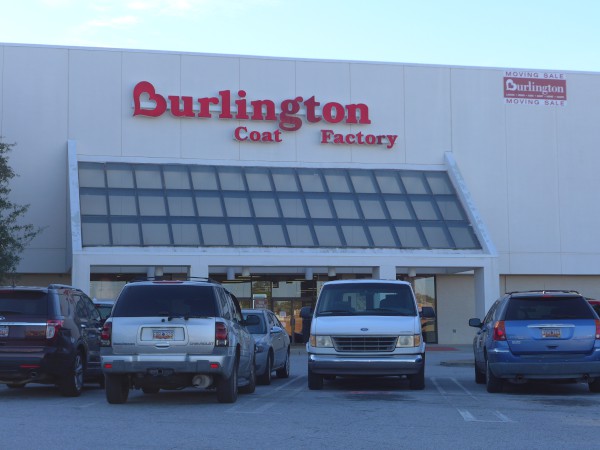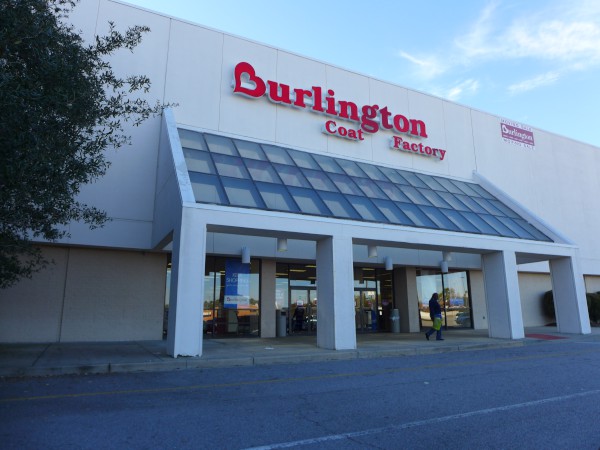 As mentioned in the comments by several people, Burlington Coat Factory is closing their Columbia Mall store to relocate to a newly built building at Village At Sandhill. The final sale has now started.
Burlington occupied the first floor of the former Columbia Mall J C Penny location after Penny's itself moved to Sandhill (I don't appear to have done a closing for that for some reason). The second floor was never repurposed and remains vacant. This move will leave that side of the mall without any semblance of an anchor store. In fact, all of the former anchors, save for Macy's are now gone, and Macy's as a chain is having its problems as well. The idea has recently been mooted for Richland County to buy the whole property for offices. I don't know -- I think at this point, razing the buildings, plowing the parking lot and planting trees might be the way to go. Charlton Heston could ride through on a horse..
UPDATE 7 February 2018 -- Here is the new Sandhill building (not yet occupied):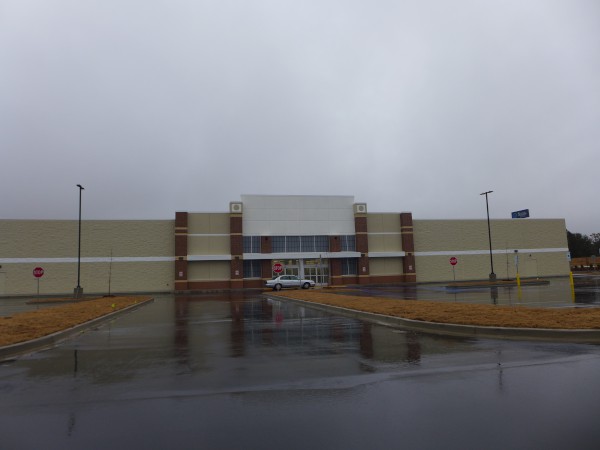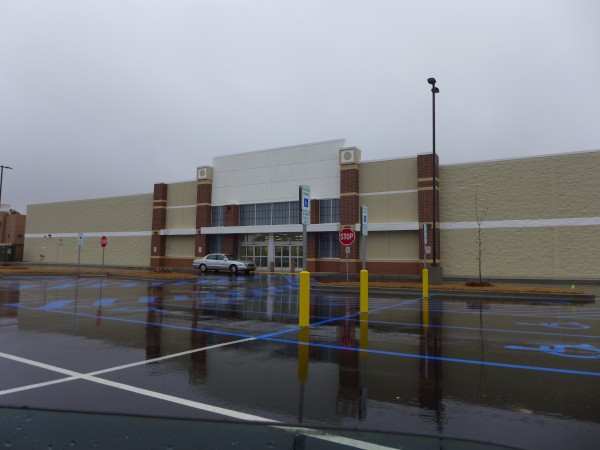 Posted at 11:52 pm in Uncategorized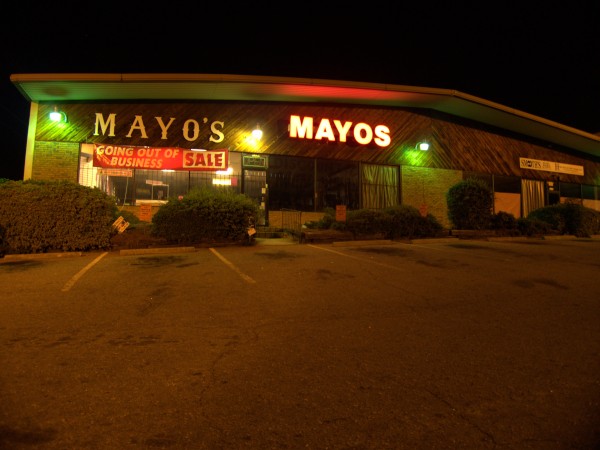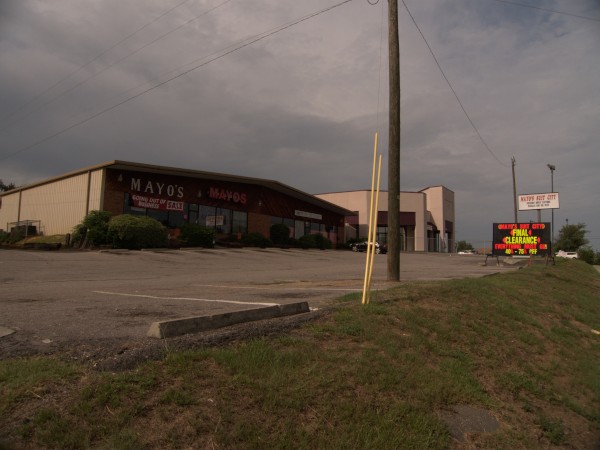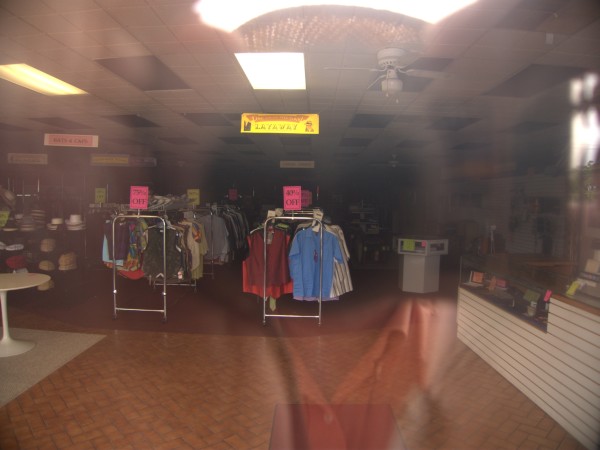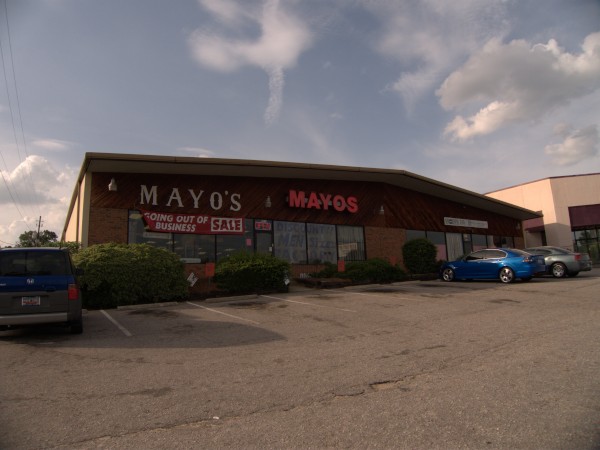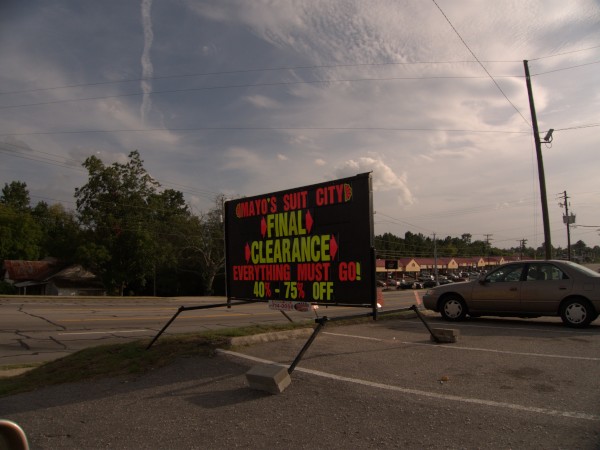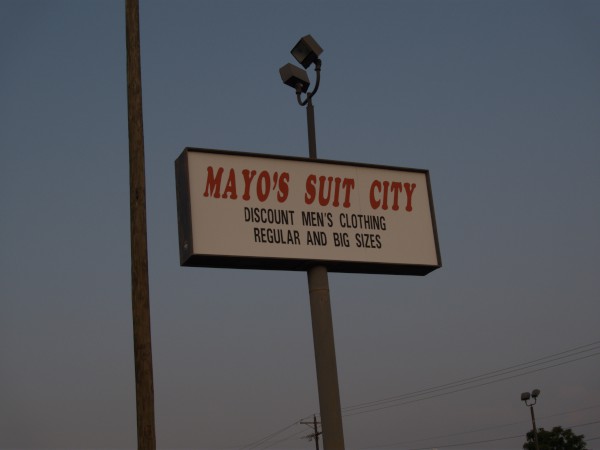 This was in The State last week. I had already seen the closing sign, but hadn't gotten around to getting any pictures. The story is kind of interesting as the owner says it's a dieing business, literally, as more and more of his customers pass on, and the new generation doesn't take up suits. I certainly never liked them and was lucky enough to get a job in an industry where they aren't mandatory. (So it was "Hold the mayo!" for me..)
According to the Mayo's web site, there's a store in Sumter as well. Since it didn't come up in the newspaper article, I would guess it's under different ownership.
UPDATE 27 August 2010 -- Well, it's gone: