Posted at 12:51 am in Uncategorized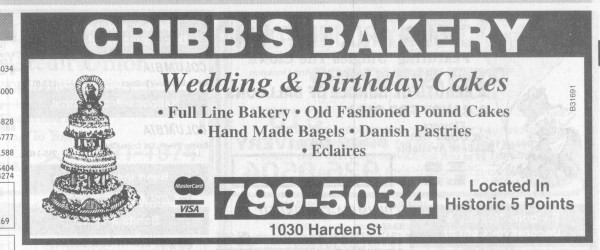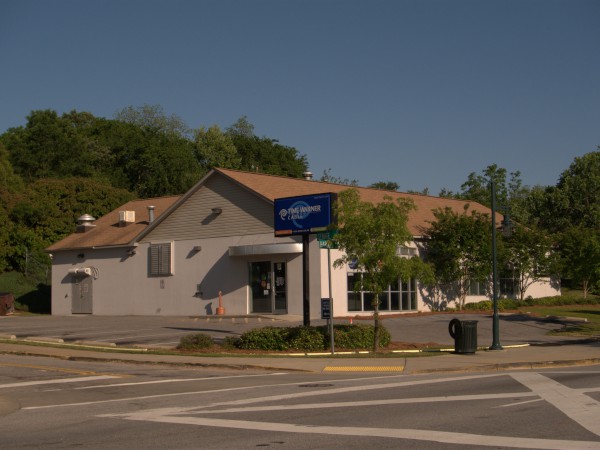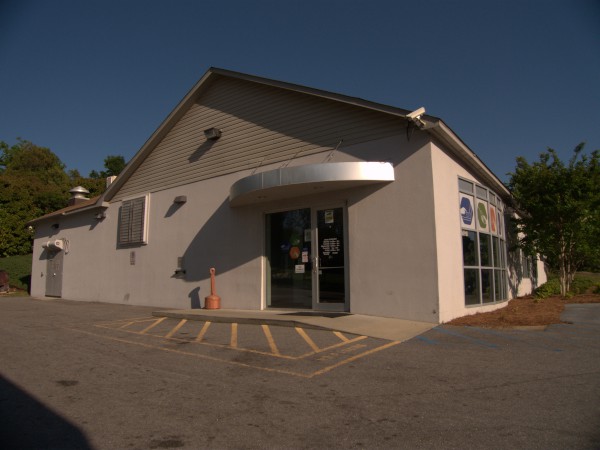 Cribb's Bakery was a longtime Five Points landmark and yet another Columbia institution I never got around to visiting. Looking at the ad from the 1997 Bellsouth phonebook, I think I could have gone for some of the bagels or pastries though pound cake I'm not so keen on. I figured I would always have time, but on Sunday 30 March 2003, the place caught fire.
According to The State's archives:
Cribb's Bakery, 1030 Harden Street, was damaged Sunday in a fire that apparently originated in the building's storage room.

Plumes of smoke billowed from the attic of the peach and blue building around 9 p.m., but there was no visible structural damage.

Battalion Chief Cleveland Geter said the fire was contained to the one room, and firefighters had it contained in 10 to 15 minutes.
Despite the story's optimistic take on the scope of the damage, the bakery never reopened, and in September of 2004 the current tenant, Time Warner Cable started work to move in, as The State reported on 9 December 2004:
Time Warner to move to Harden Street site

Time Warner of the Midlands planned to begin renovations this week to the old Cribbs Bakery on Harden Street, converting it into a roomier retail and office space.
I had assumed the old bakery building was torn down for the TWC office, but it would appear from this that it was not.
One Response to 'Cribb's Bakery, 1030 Harden Street: 30 March 2003'
Subscribe to comments with RSS or TrackBack to 'Cribb's Bakery, 1030 Harden Street: 30 March 2003'.
Leave a Reply