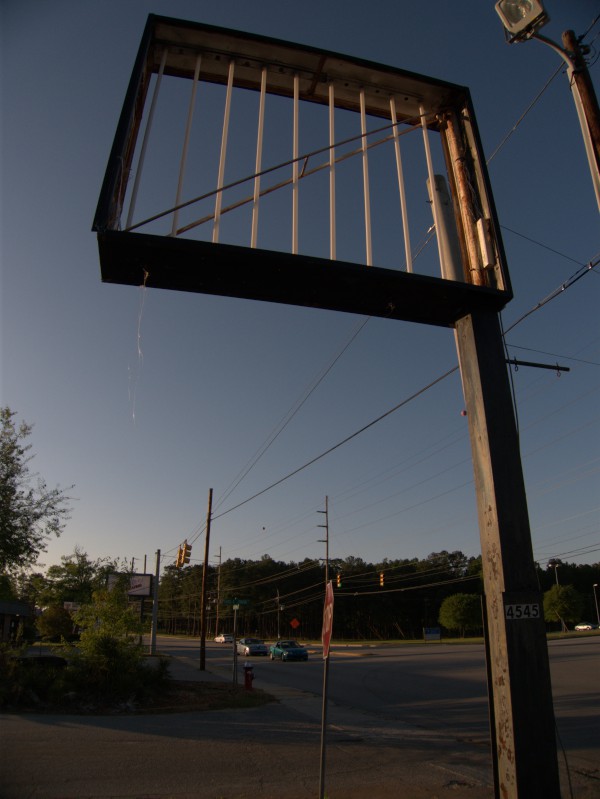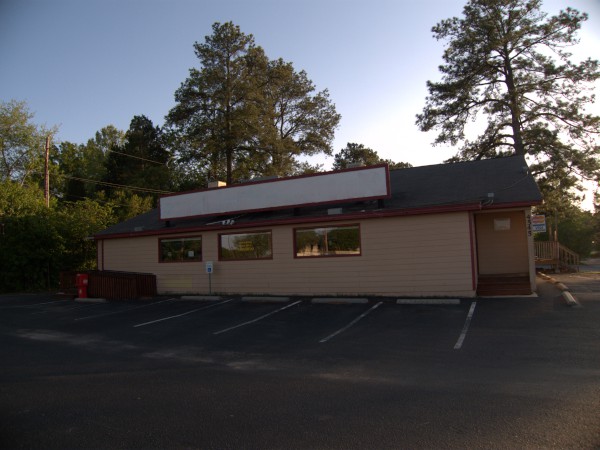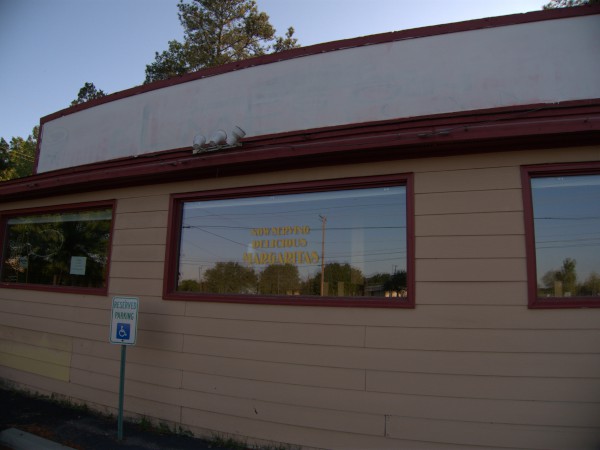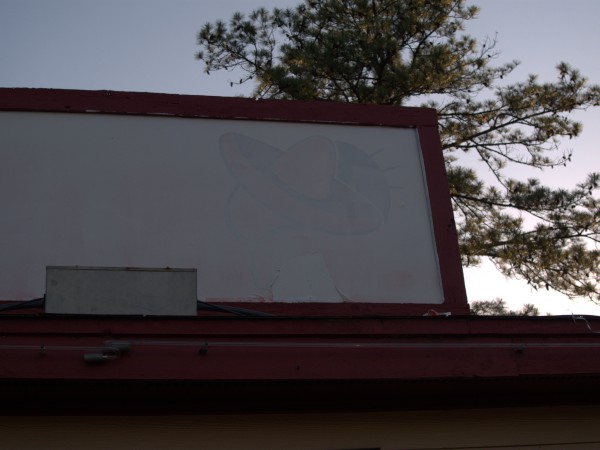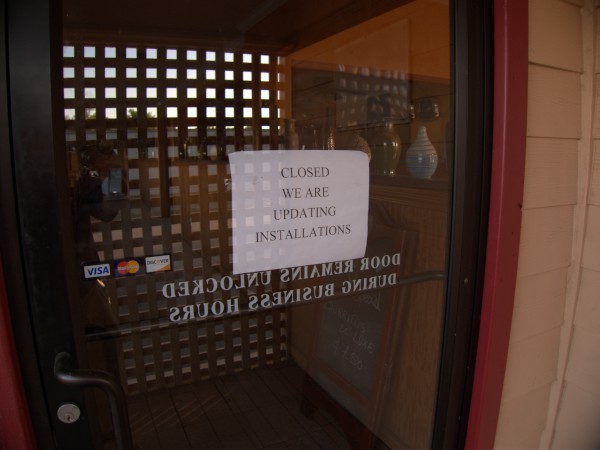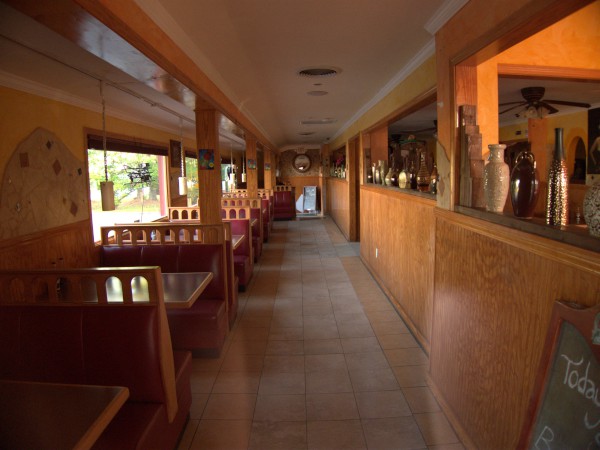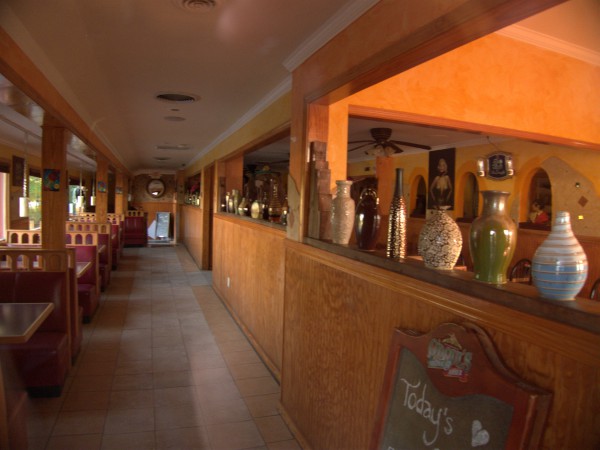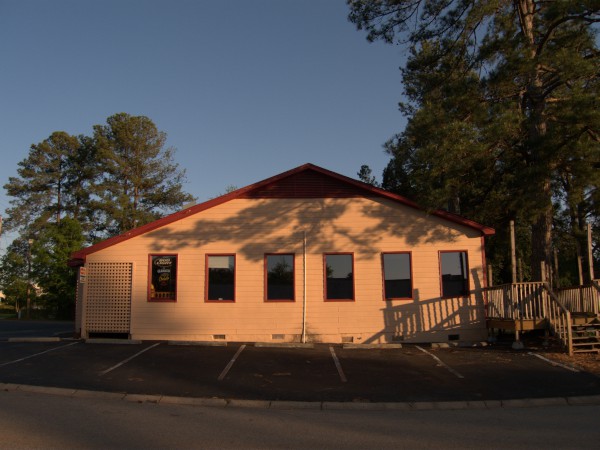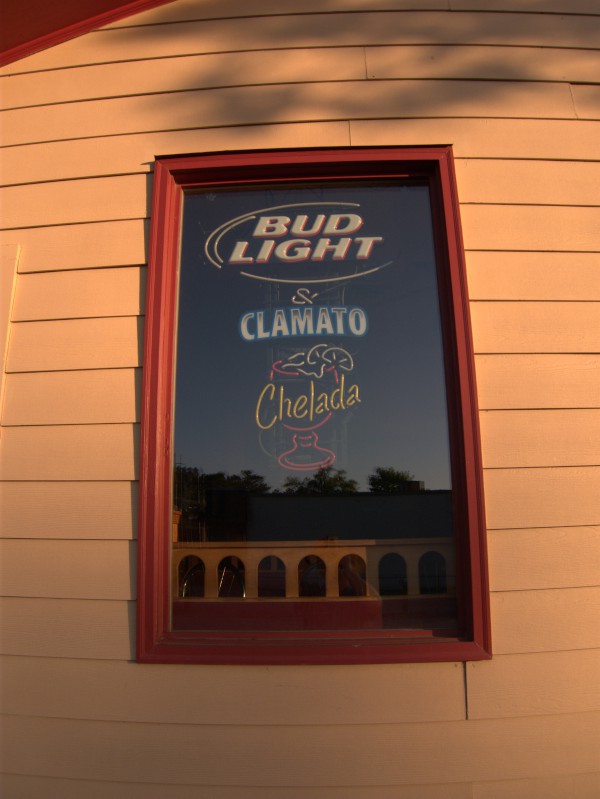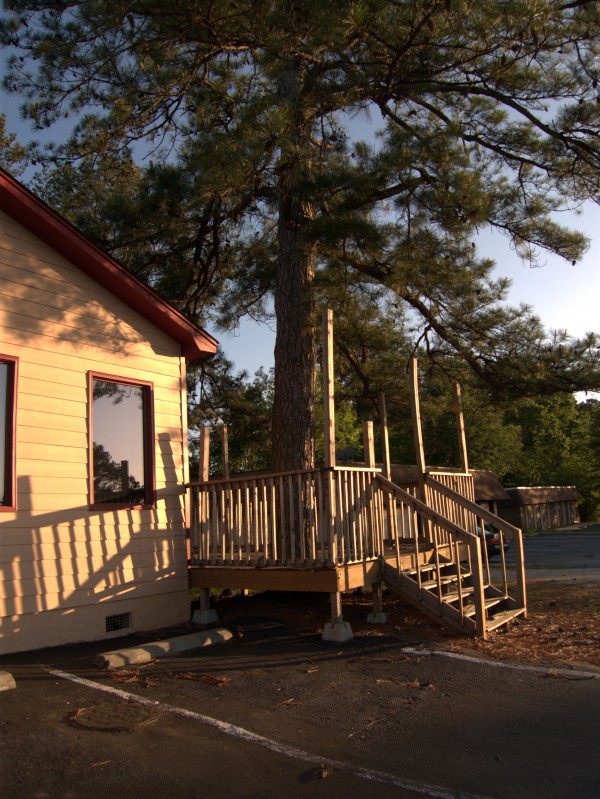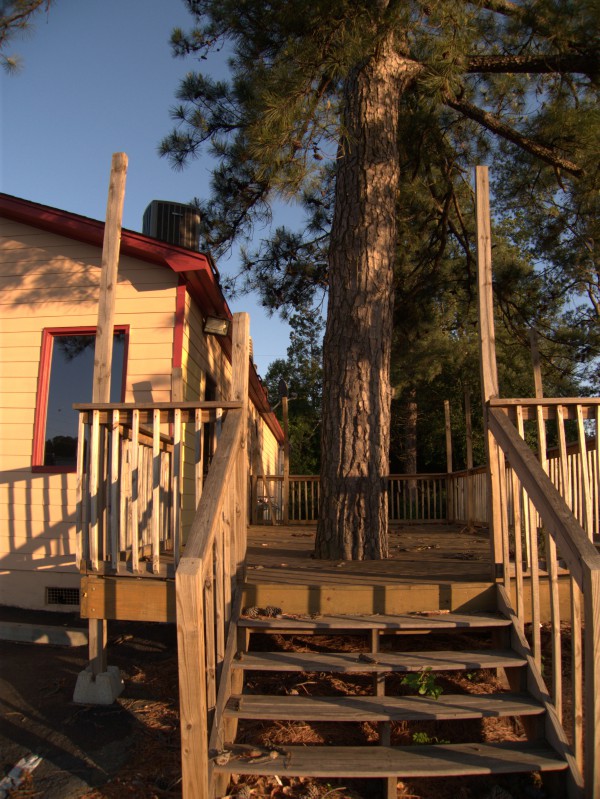 Wow! If IrmoJeff hadn't mentioned that this was a Lizard's Thicket, I never would have known that in fact this was the Lizard's Thicket, the original first location from 1977. You can see an artist's representation of what is clearly the same building on the company's history page, which says:
The original Lizard's Thicket was a five room house converted into a restaurant with three small dining rooms and a small kitchen.
Now I go through phases of eating at Liz and not eating at Liz, but I find when I'm down, or fighting a cold or trying to get back on track after days of erratic eating that their Southern comfort food really hits the spot. I particularly like to get a vegatable platter with field-peas over rice and macaroni & cheese.
I'm not sure when the original location closed, but it was a good while ago though there is still one on Broad River Road.
La Fogata until fairly recently has seemed like the up-and-coming local Mexican chain, joining San Jose, Monterray and Casa Linda. They had this location on Broad River, took over the Pirmarily Pi location on Sunset and took over the Village Bistro location at Sandhill. I don't know if they over-extended, or just figured the economy would turn around faster than it has, but they've since closed this location and the Sandhill location. I've never eaten at a La Fogata, but comments on the Sandhill closing indicate it was pretty good.
I don't know anything about the La Fogata follow-on operation, El Meson except that it was also a local Mexican restaurant. Their door sign indicates that they may be back. The omens are mixed for that. On the one hand, the roof and roadside marquees are down. On the other hand the fixtures and decor are still inside.
Does anyone actually drink Clamato?
(Hat tip to commenter IrmoJeff)
UPDATE 25 May 2011 -- Well, it appears that even though the fixtures are still apparently in place, there will be no re-opening: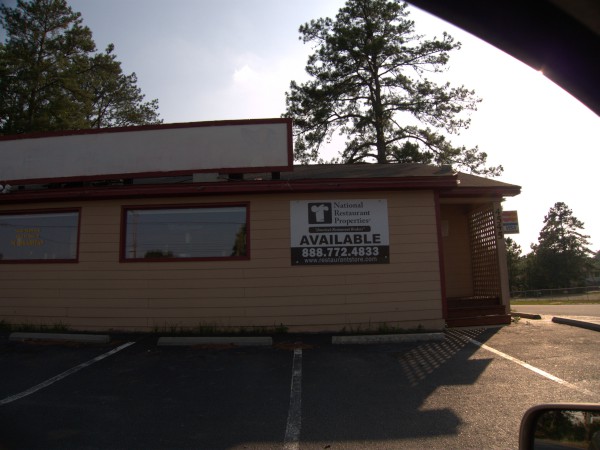 UPDATE 31 March 2012: Added Westbury's wing joint to the post title based on commenter IrmoJeff's info.
UPDATE 24 August 2012 -- Now Tain's Caribbean Cuisine & Bar: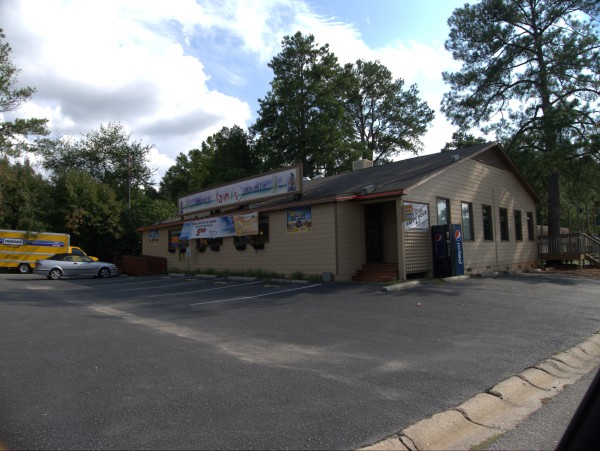 23 Responses to 'Lizard's Thicket / Westbury's / La Fogata / El Meson Mexicano Restaurant, 4545 Broad River Road: March 2011'
Subscribe to comments with RSS or TrackBack to 'Lizard's Thicket / Westbury's / La Fogata / El Meson Mexicano Restaurant, 4545 Broad River Road: March 2011'.
Leave a Reply