Archive for the 'caribbean' tag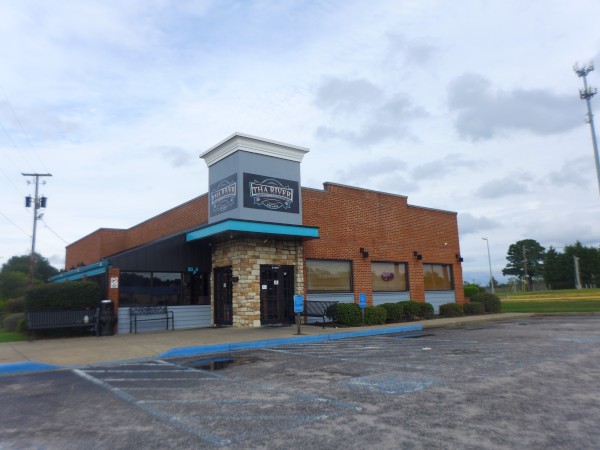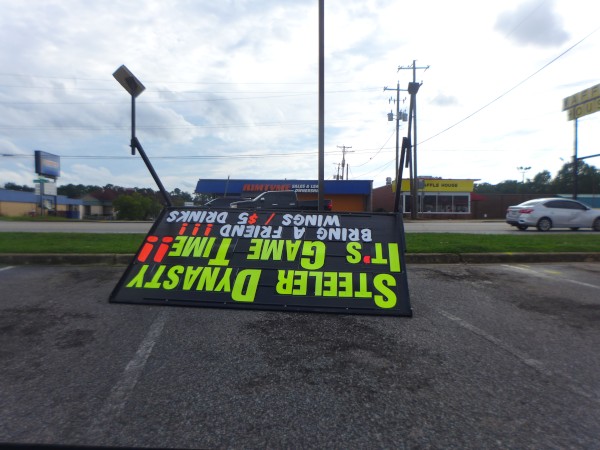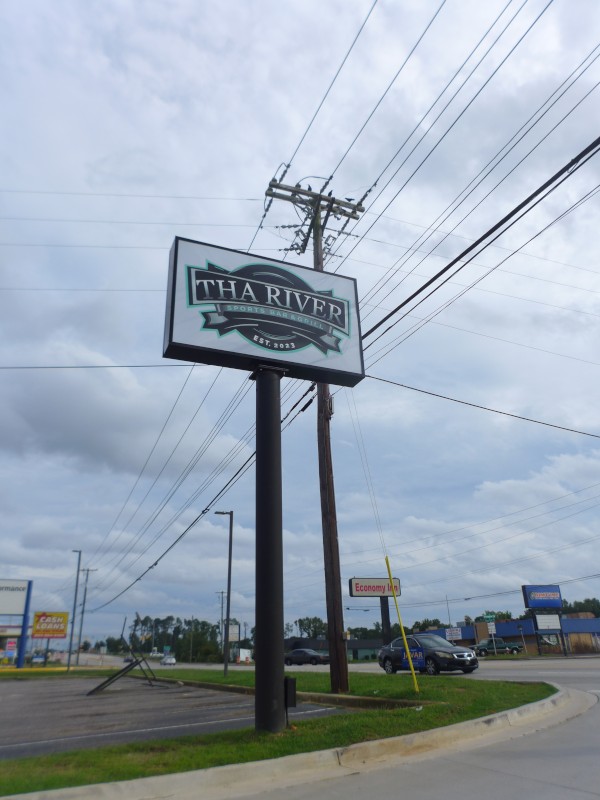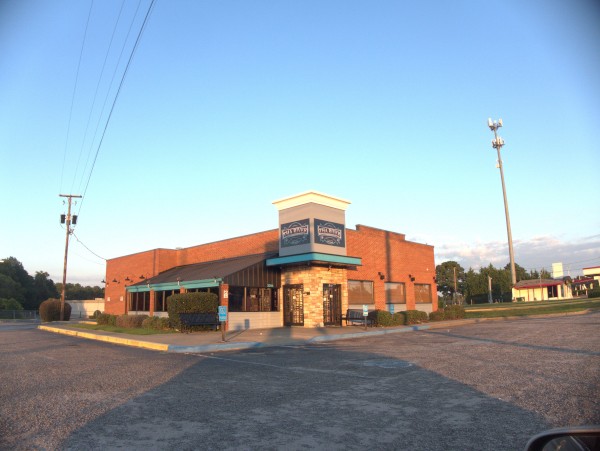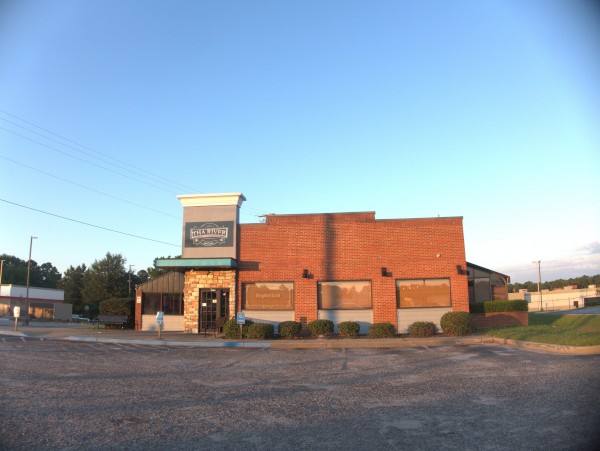 It appears to me that Tha River, follow-on in this building to Pon Di River, has closed. There is no note on the door, but I stopped by on two consecutive weekends to find it not open during prime hours, and the second week, the portable sign advertising specials was gone from the parking lot. It also appeared to me that at least on the left side of the building, there were no tables inside.
I can't find a Facebook, but their web site is still up, and doesn't suggest any issues.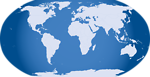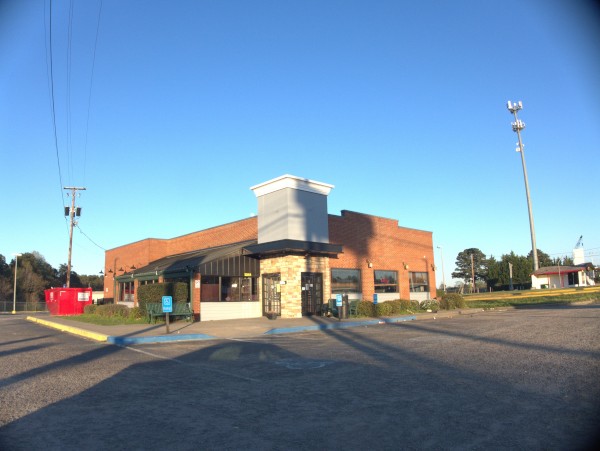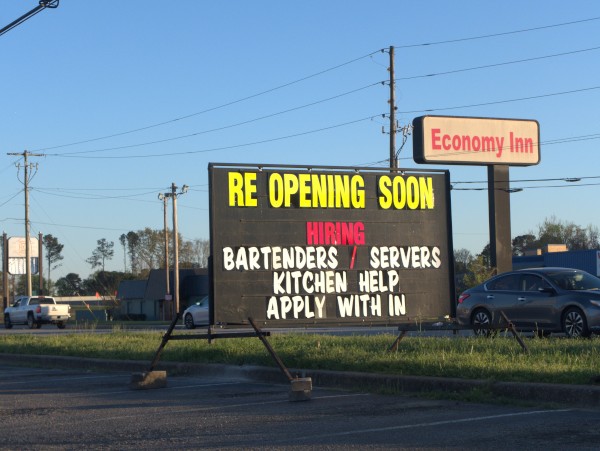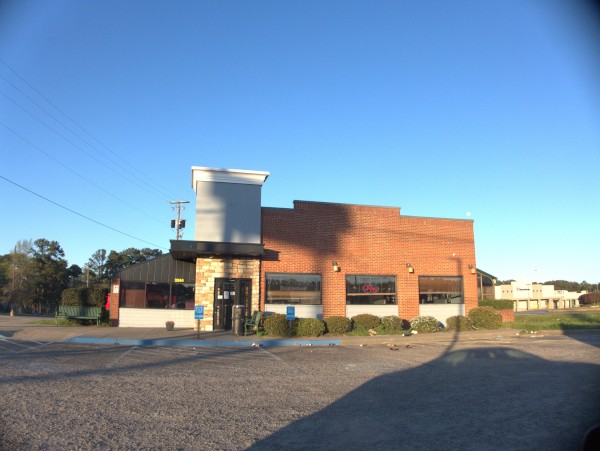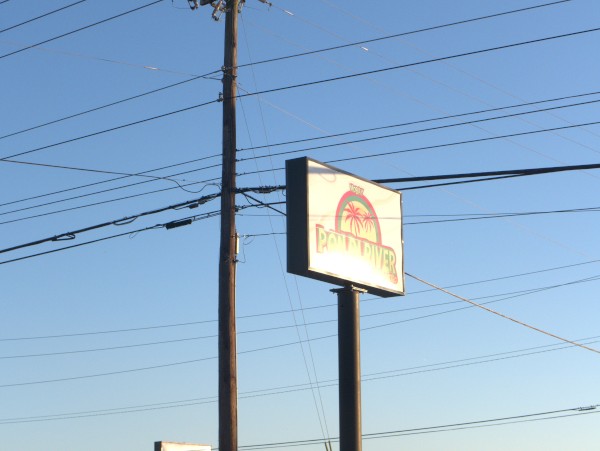 This Island restaurant replaced Applebee's in 2020, not a great year to start a restaurant.
As far as I can tell, they were open up until a month or so ago, at which time they closed for renovations. As there is an actual construction dumpster on the property, I trust that is actually happening, in which hope I'm bolstered by the "Now Hiring" sign.
UPDATE 9 May 2023: As it turns out they re-opened as a new business, so I am taking the temporary tag off the post title. The new name is Tha River Sports Bar & Grill: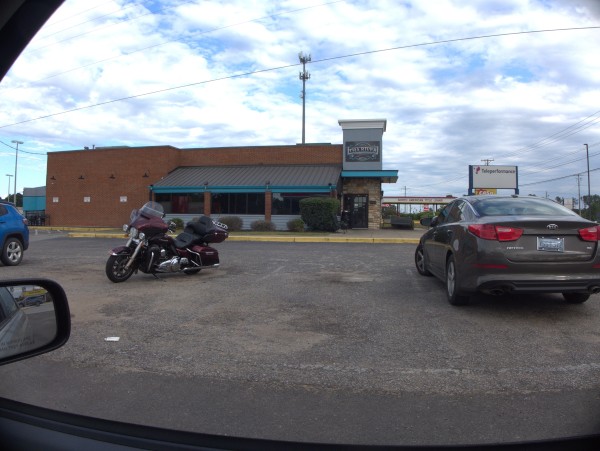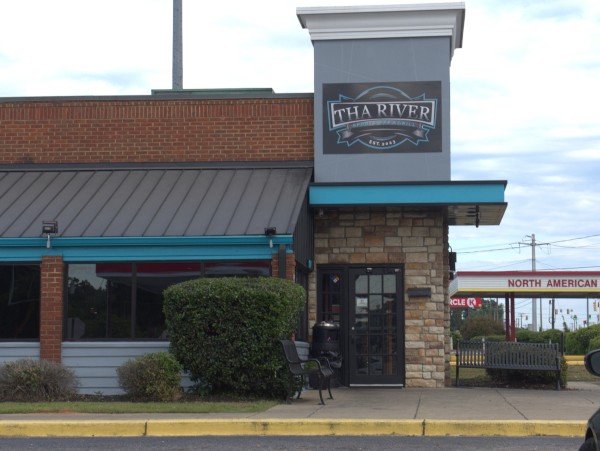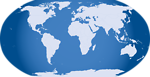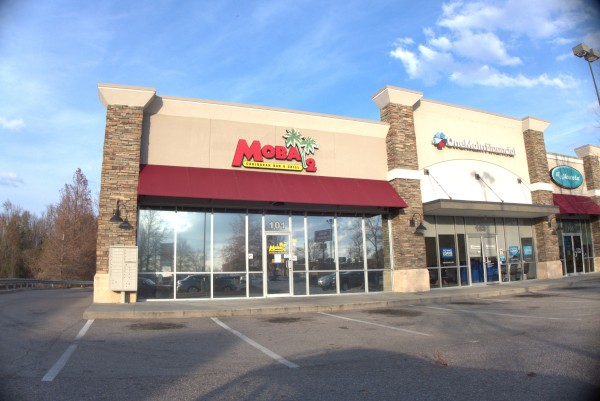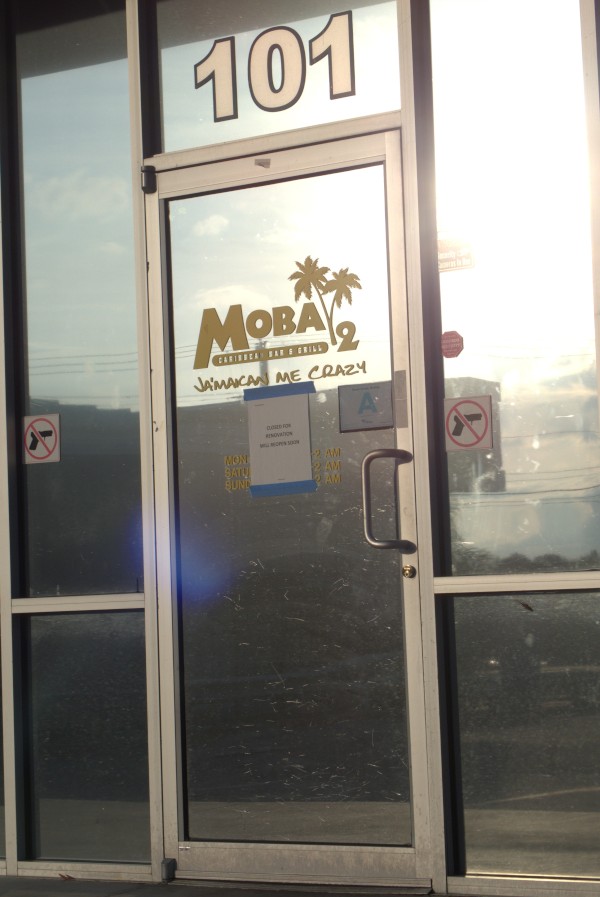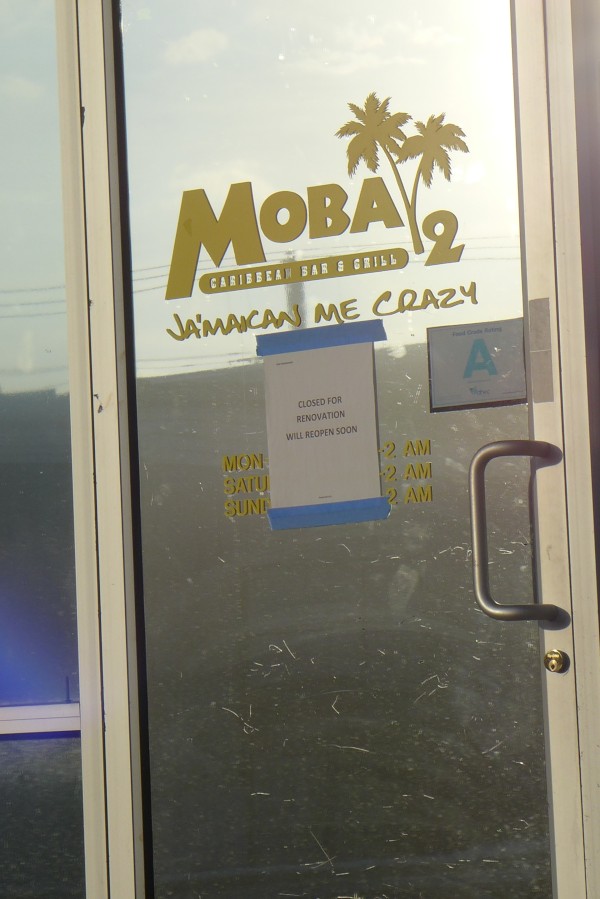 This storefront on Patterson off of Garners Ferry has been a number of things over the years, including Peppers House Of Pizza, Ye Old Fashioned Ice Cream & Sandwich Shop, Anthony's Old Fashioned Burger & Fry Co, and possibly Ma's House of Pizza.
Mobay 2 seems to be getting some good Yelp reviews, but is currently closed for renovations. Hopefully they will come back soon.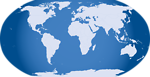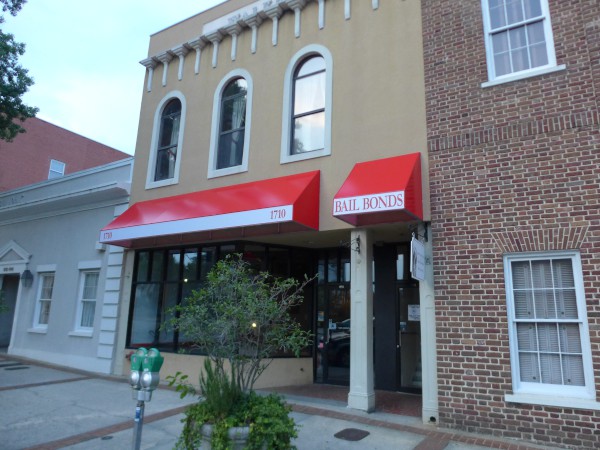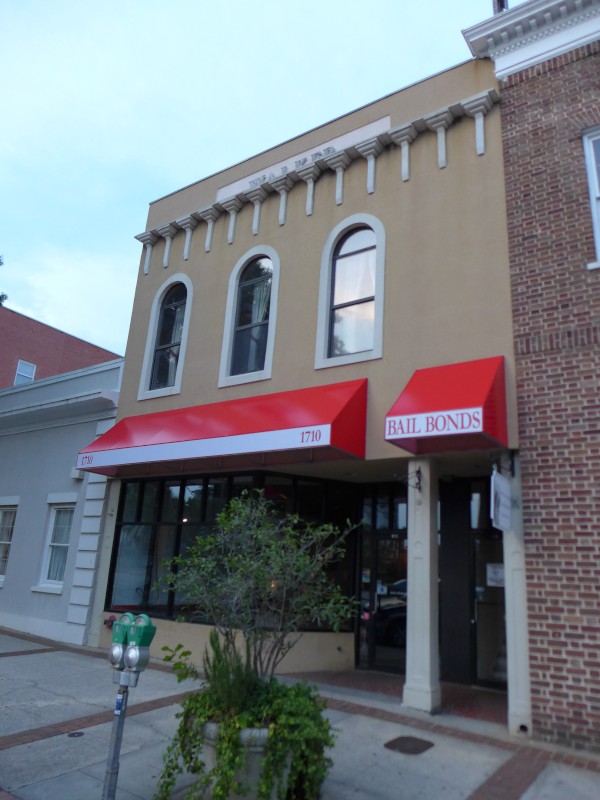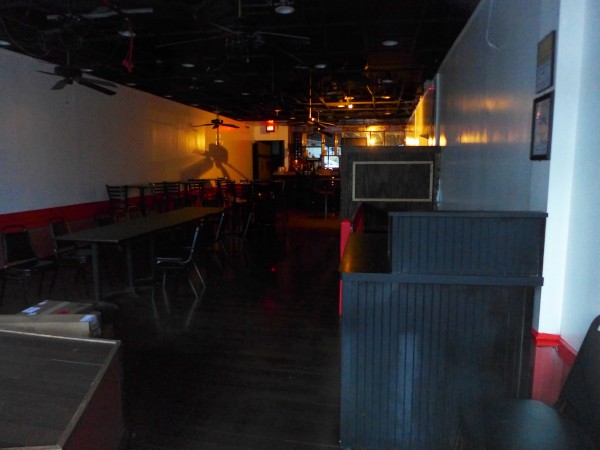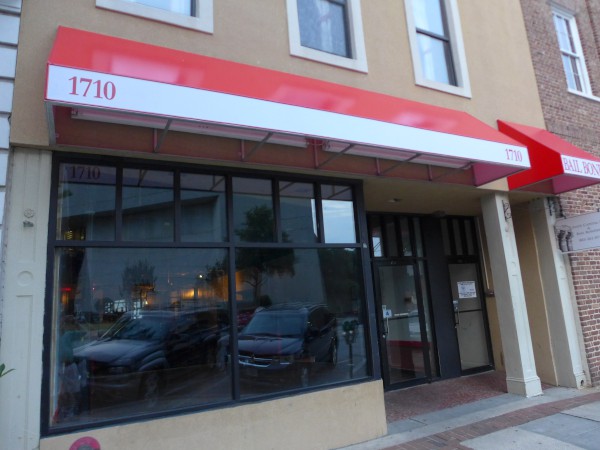 Coconuts was the follow-on operation to CW's Grill Blues & Jazz. I didn't really have any idea what type of place it was, but according to Yelp, it was Island food, with variable service, but apprently uniformly delicious plantains.
I'm not really sure how viable this spot is. There have been a number of places in and out in recent years, and the first thing I always think of when I see the storefront is "parking".
(Hat tip to commenter Justin)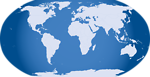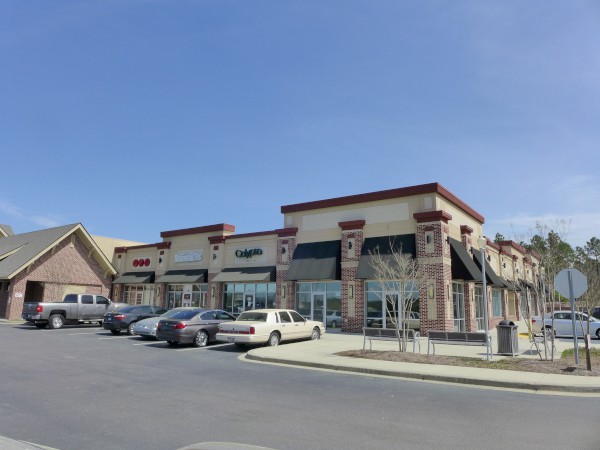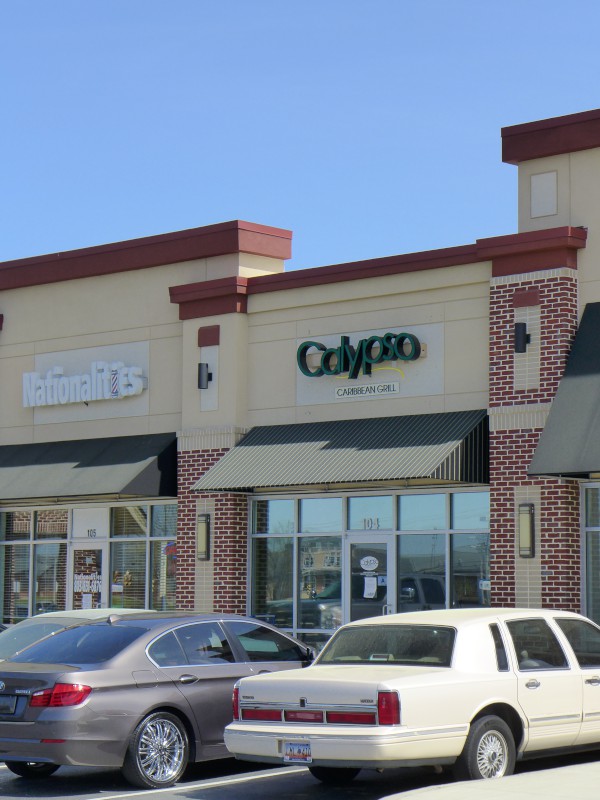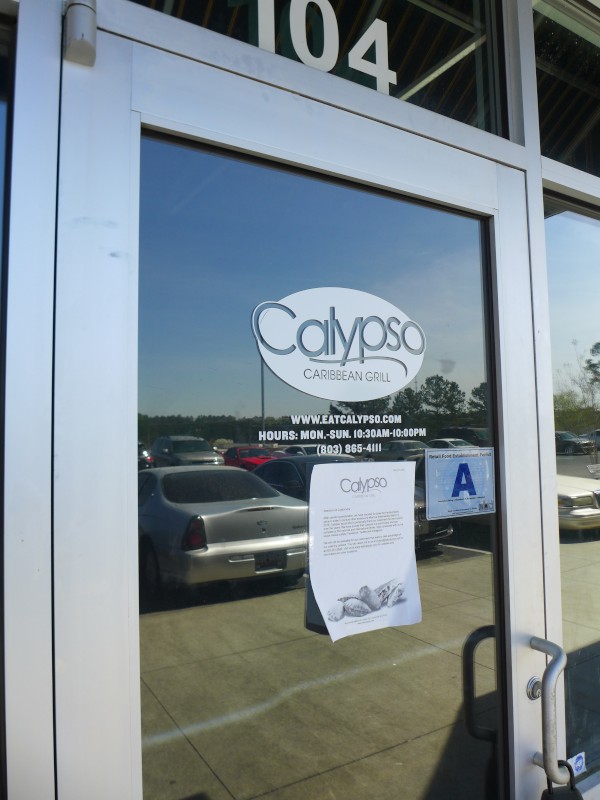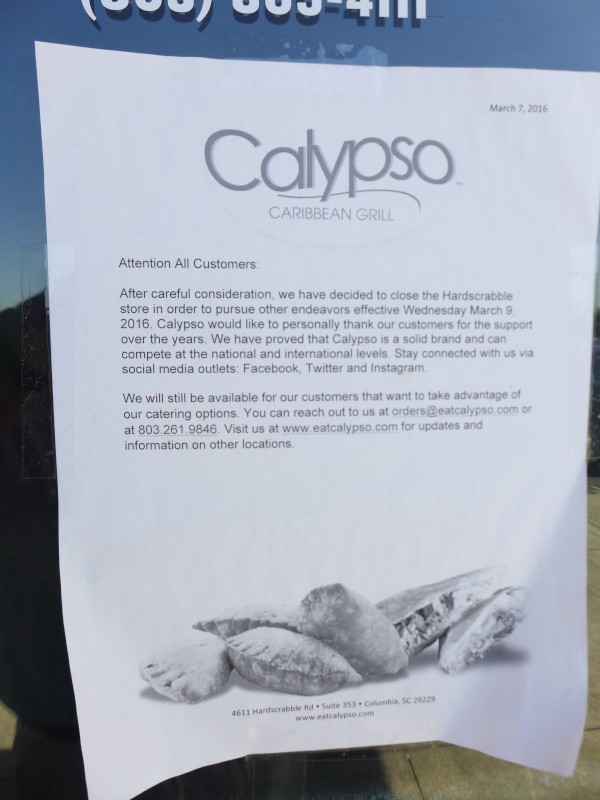 I was not aware of this little Island restaurant on Hardscrabble until commenter Sidney mentioned its passing. It looks like while the storefront has closed, you can still get catering.
(Hat tip to commenter Sidney)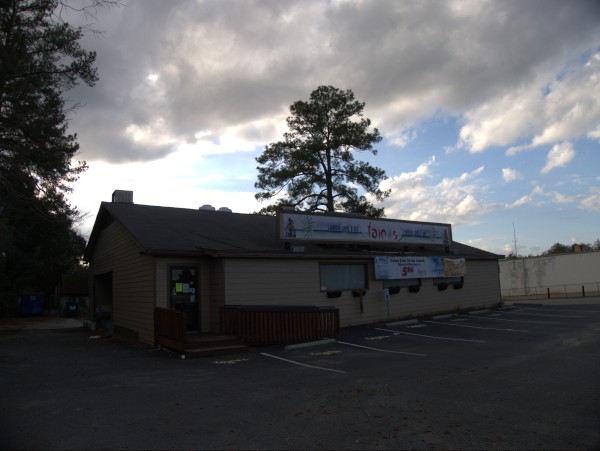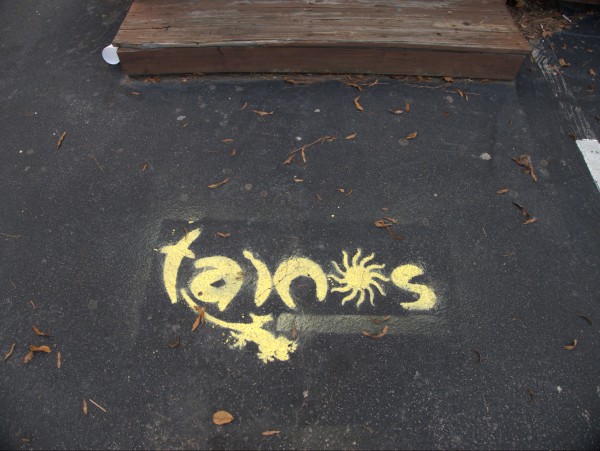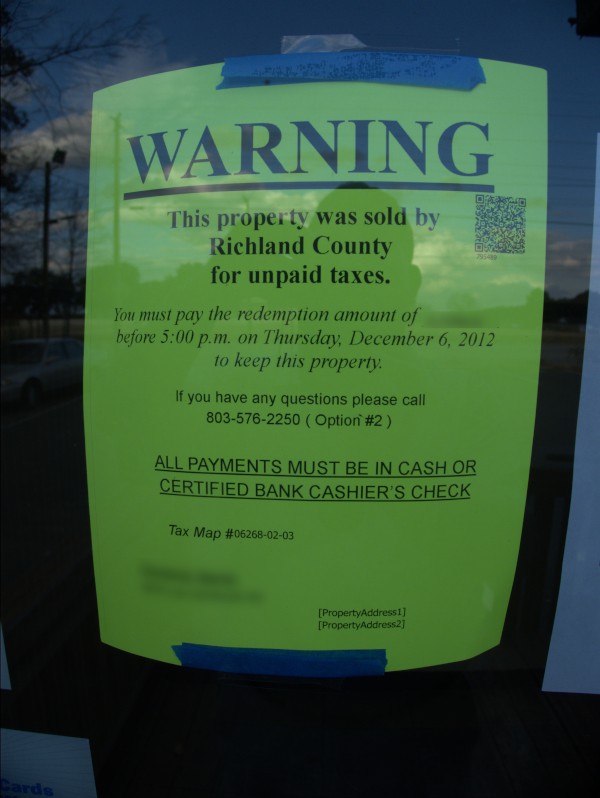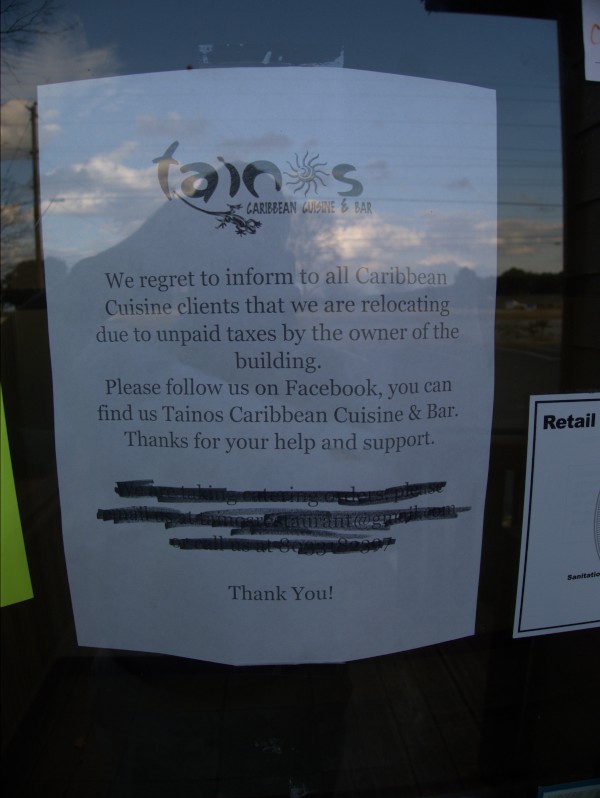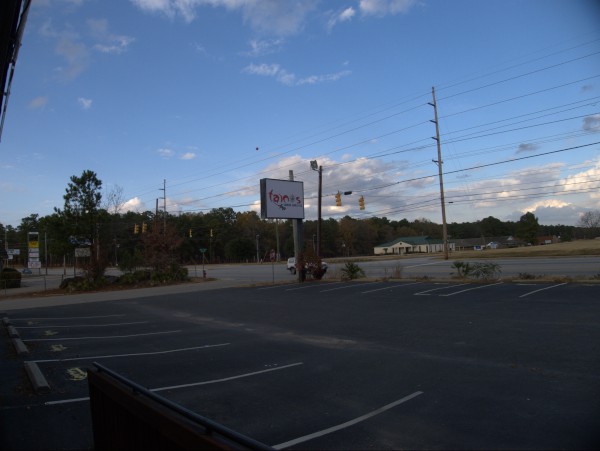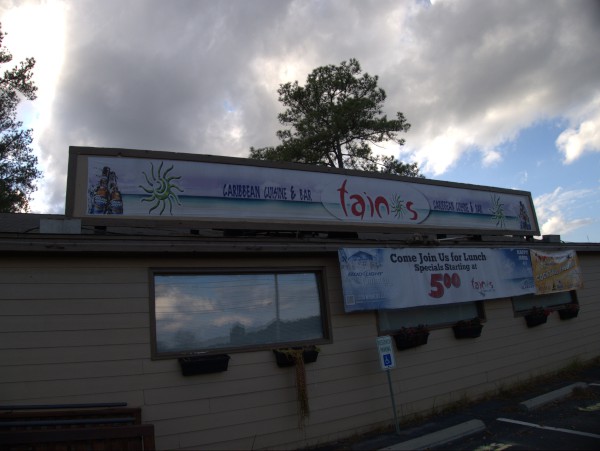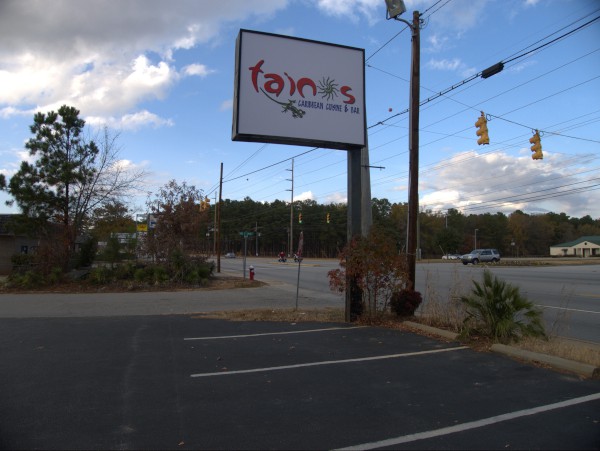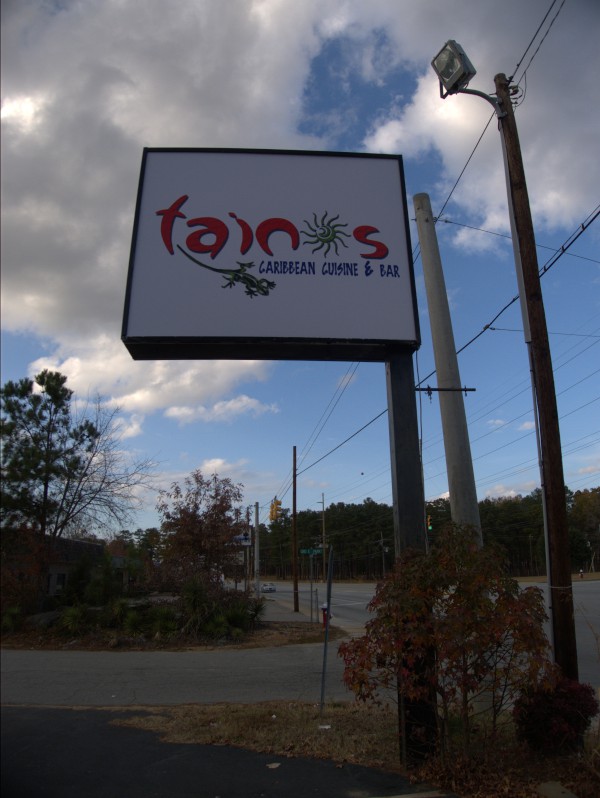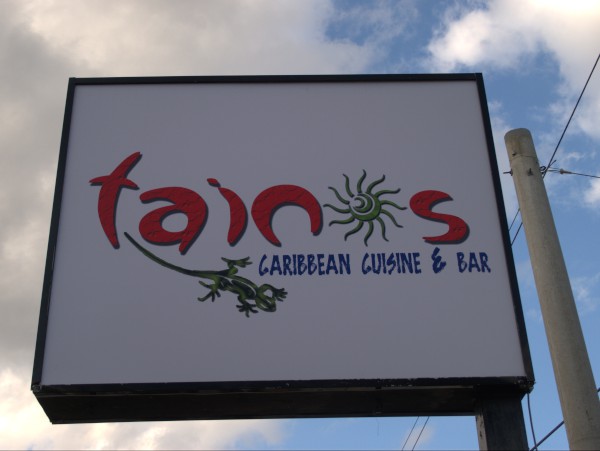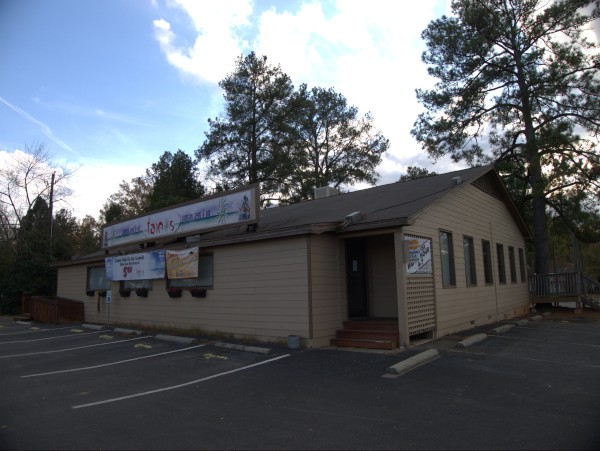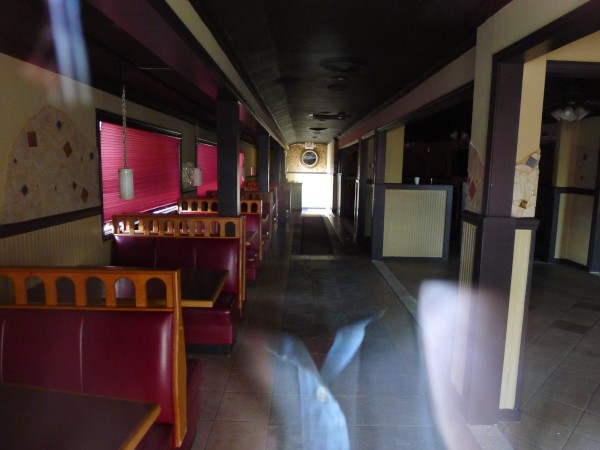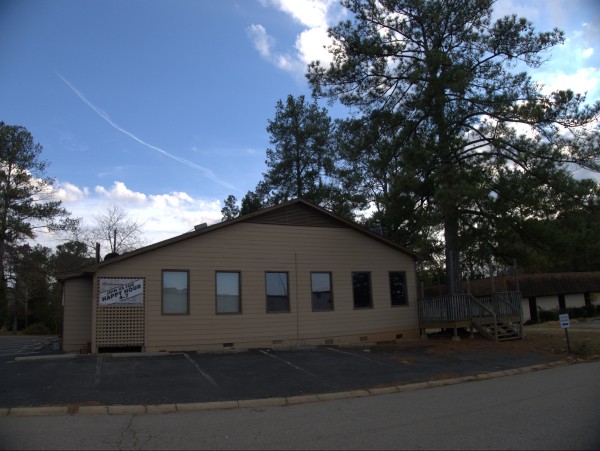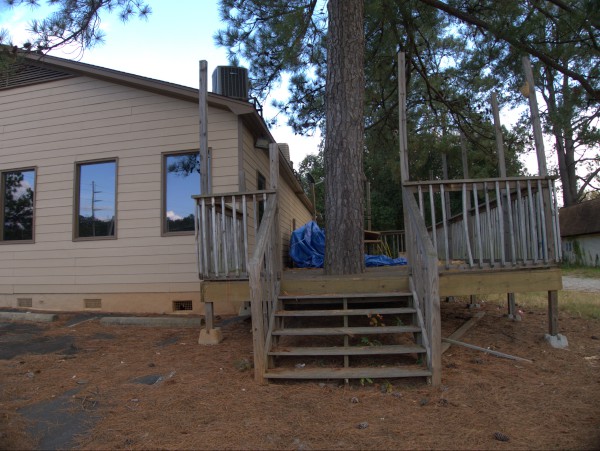 Tainos was a Caribbean restaurant in a Broad River Road building perhaps most notable for having been the original Lizard's Thicket. It's certainly been quite a number of things since then, though Tainos seems to have brought lizards back to the building.
The story told by the door notices is rather distressing, though of course it is told from the restaurant's point of view. Certainly it seems to have been a nasty surprise.
(Hat tip to commenter Soxinsc)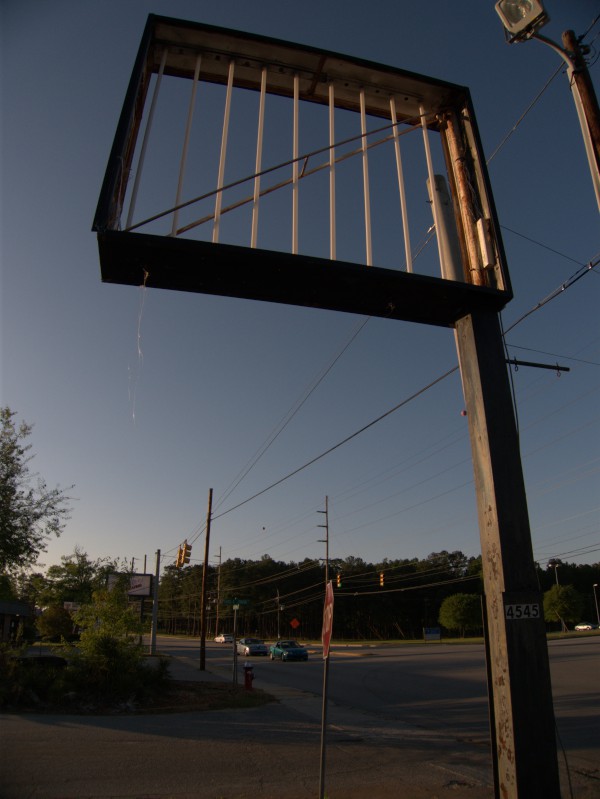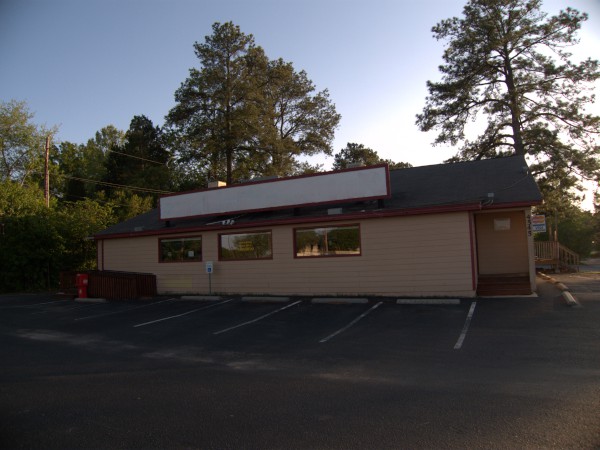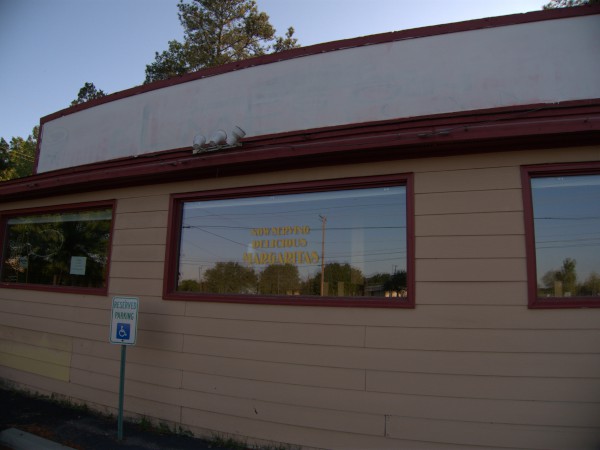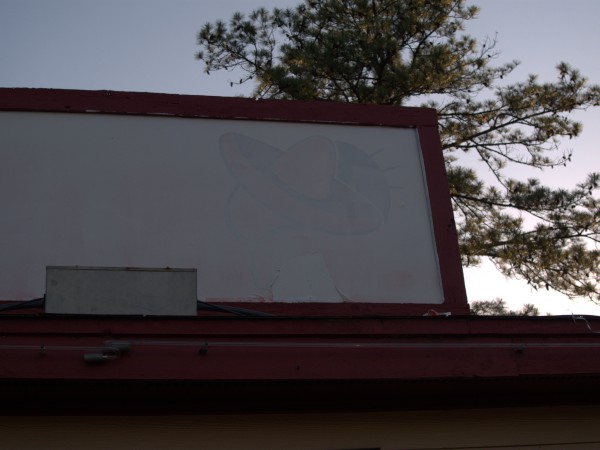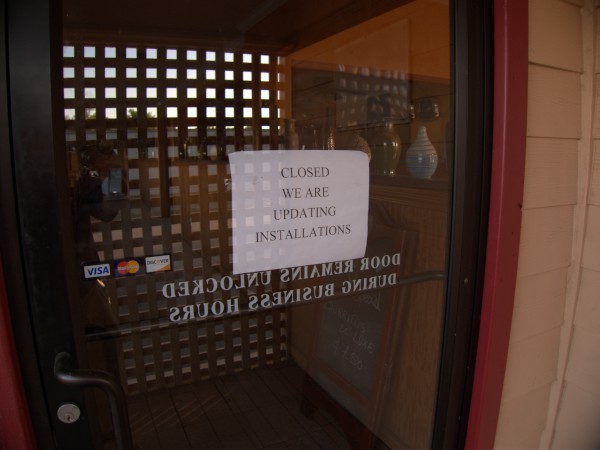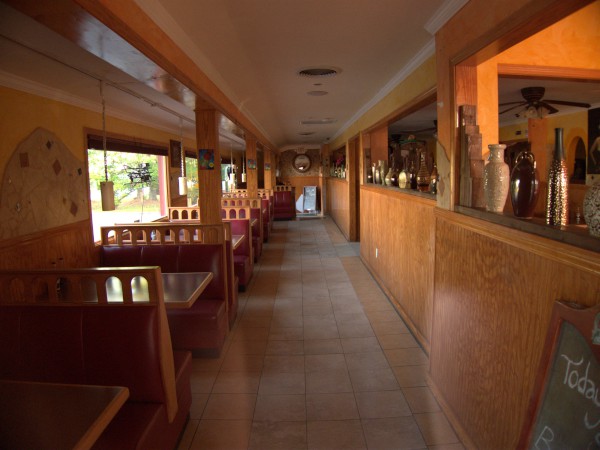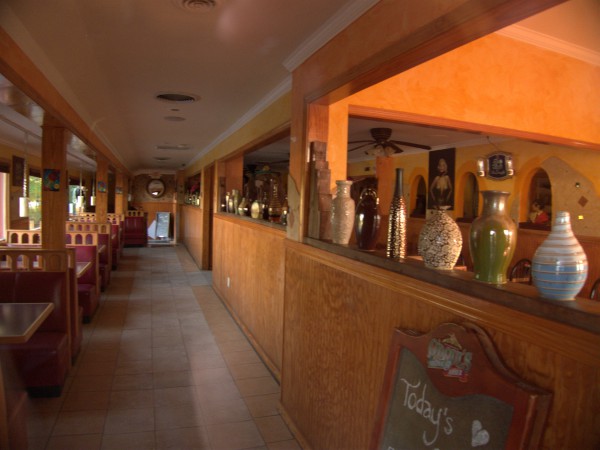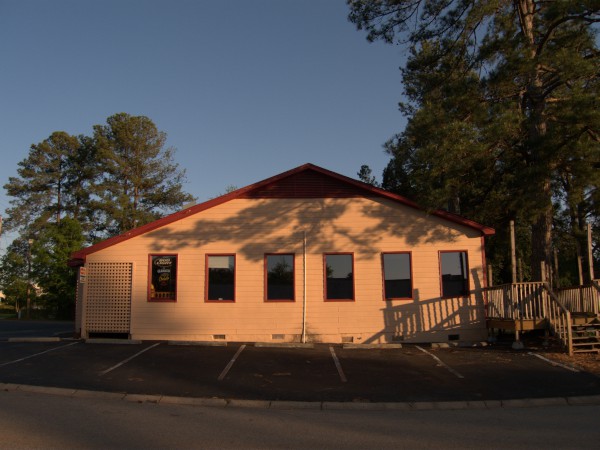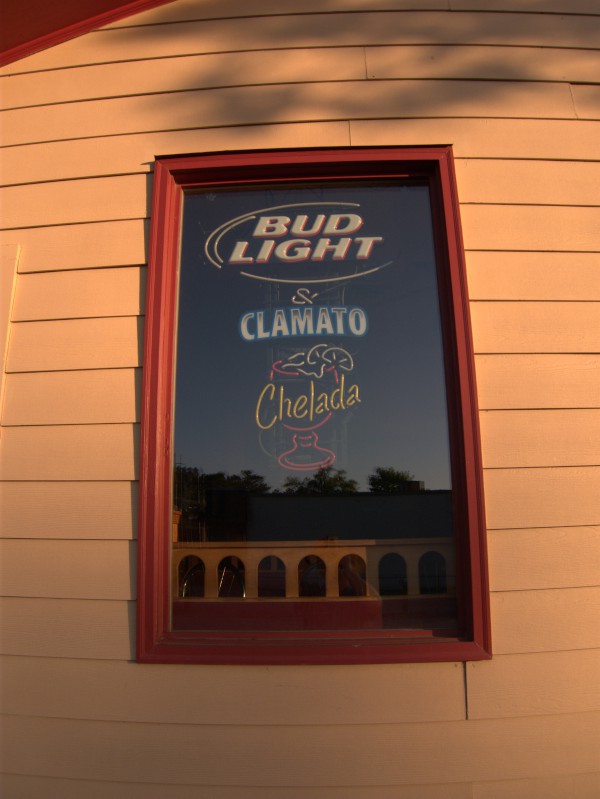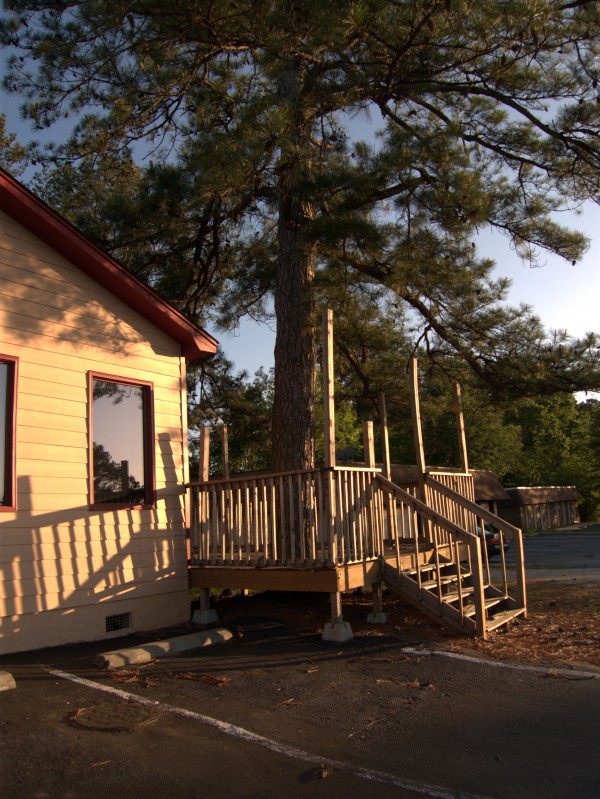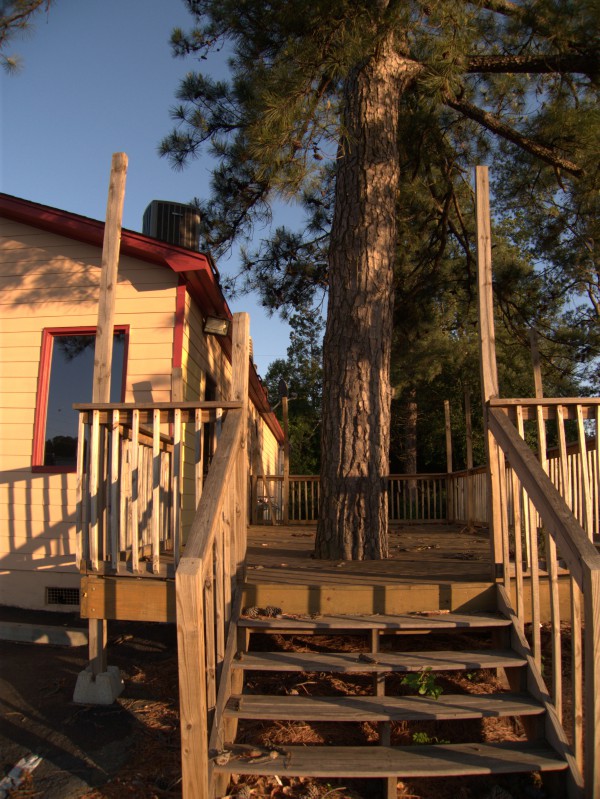 Wow! If IrmoJeff hadn't mentioned that this was a Lizard's Thicket, I never would have known that in fact this was the Lizard's Thicket, the original first location from 1977. You can see an artist's representation of what is clearly the same building on the company's history page, which says:
The original Lizard's Thicket was a five room house converted into a restaurant with three small dining rooms and a small kitchen.
Now I go through phases of eating at Liz and not eating at Liz, but I find when I'm down, or fighting a cold or trying to get back on track after days of erratic eating that their Southern comfort food really hits the spot. I particularly like to get a vegatable platter with field-peas over rice and macaroni & cheese.
I'm not sure when the original location closed, but it was a good while ago though there is still one on Broad River Road.
La Fogata until fairly recently has seemed like the up-and-coming local Mexican chain, joining San Jose, Monterray and Casa Linda. They had this location on Broad River, took over the Pirmarily Pi location on Sunset and took over the Village Bistro location at Sandhill. I don't know if they over-extended, or just figured the economy would turn around faster than it has, but they've since closed this location and the Sandhill location. I've never eaten at a La Fogata, but comments on the Sandhill closing indicate it was pretty good.
I don't know anything about the La Fogata follow-on operation, El Meson except that it was also a local Mexican restaurant. Their door sign indicates that they may be back. The omens are mixed for that. On the one hand, the roof and roadside marquees are down. On the other hand the fixtures and decor are still inside.
Does anyone actually drink Clamato?
(Hat tip to commenter IrmoJeff)
UPDATE 25 May 2011 -- Well, it appears that even though the fixtures are still apparently in place, there will be no re-opening: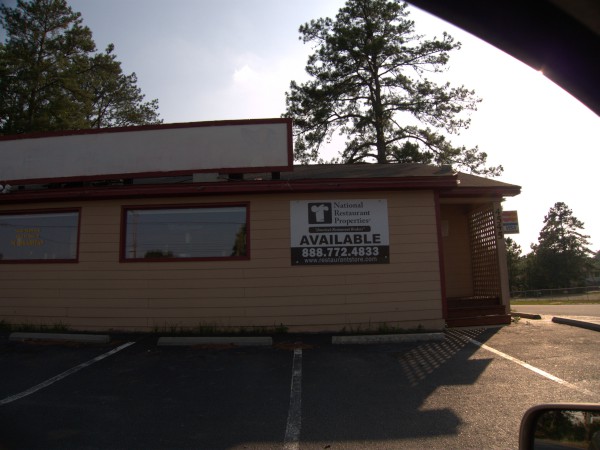 UPDATE 31 March 2012: Added Westbury's wing joint to the post title based on commenter IrmoJeff's info.
UPDATE 24 August 2012 -- Now Tain's Caribbean Cuisine & Bar: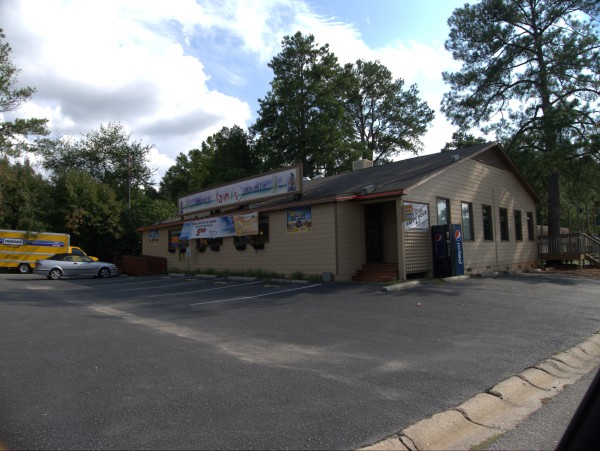 Posted at 12:55 am in Uncategorized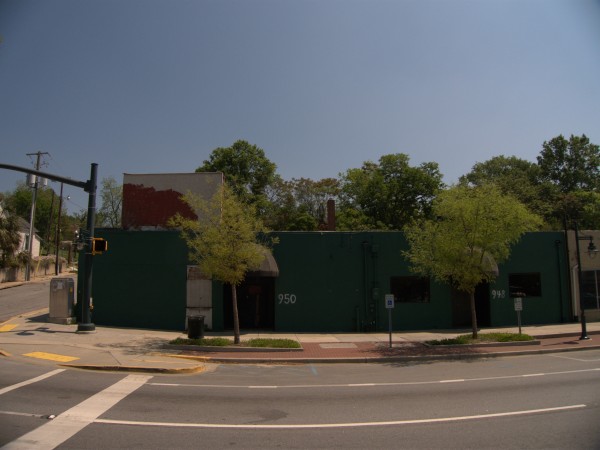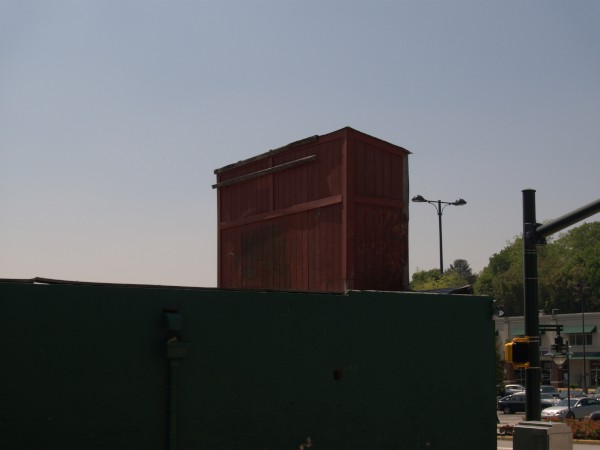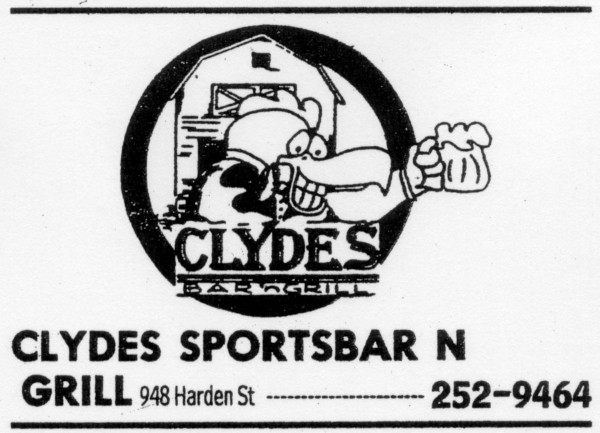 Actually, I don't remember this place as a Caribbean restaurant at all, but that's what google is turning up for it. Apparently it was an attempt at doing well by doing good, as this 1999 ABC permit hearing decision notes:
This matter is before the South Carolina Administrative Law Judge Division ("Division") pursuant to an application filed by Charlotte Francis, M.D., owner of This, That 'n' The Other Homeless Ministries, d/b/a This, That 'n' The Other ("Petitioner"). Petitioner made application with the South Carolina Department of Revenue ("Respondent" or "Department") for an on-premises beer and wine permit and a sale and consumption (minibottle) license. Representatives in support of, as well as in opposition to the application rendered testimony at the hearing.
....
....
This, That 'n' The Other's meal service is two-fold. Lunch and dinner service is provided to the general public at the restaurant, and the same is provided in a community outreach capacity. The restaurant provides meals to the homeless patrons of local churches and shelters.
The permit was granted despite some misgivings by a neighbor business, but as far as I can tell, the restaurant did not last long at all. I have not verified that by any phonebook research, but note that the only "Five Points Association Member Sticker" in the window is for 1999. The building certainly has not seen much if any work since then, and appears to be in a fairly advanced state of disrepair.
Now, despite not finding any online evidence for it, what I remember this place as is some sort of night club which used the roof as a deck. You can see the hutch that presumably terminates a staircase from the ground floor, and the roof is also directly accessible from the side street as the building is more or less cut into a hillside. I can remember thinking that it was pretty neat though I never visited the club.
I did find this 1998 zoning board minutes which implies that the place was some sort of restaurant in 1990 which was forclosed on at some later point, but no other details are offered..
I think I also remember some sort of drumming studio here as well.