Archive for the 'Patterson Road' tag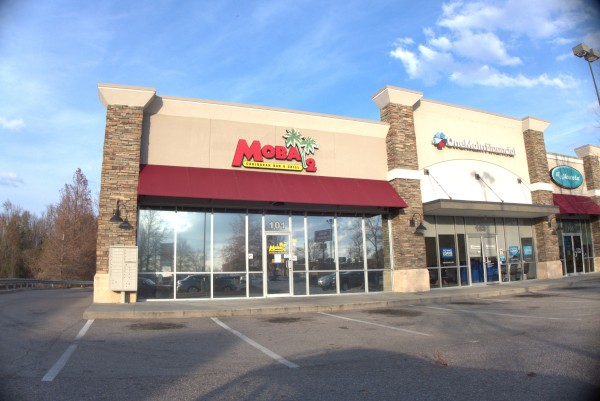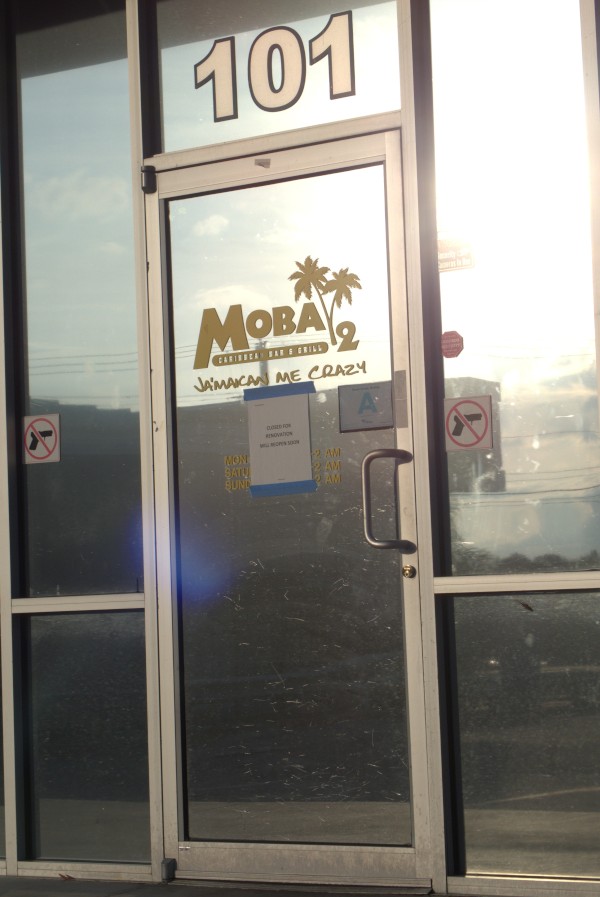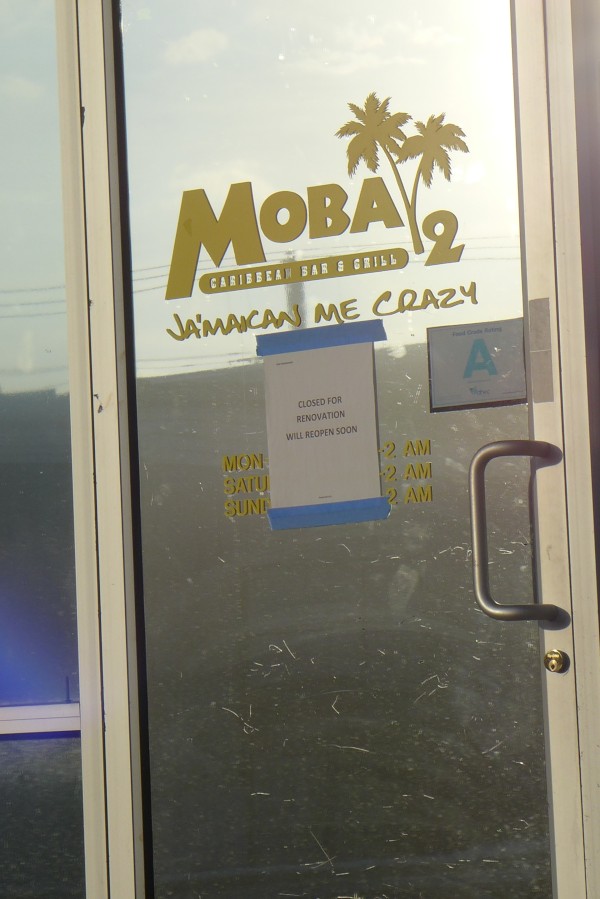 This storefront on Patterson off of Garners Ferry has been a number of things over the years, including Peppers House Of Pizza, Ye Old Fashioned Ice Cream & Sandwich Shop, Anthony's Old Fashioned Burger & Fry Co, and possibly Ma's House of Pizza.
Mobay 2 seems to be getting some good Yelp reviews, but is currently closed for renovations. Hopefully they will come back soon.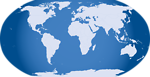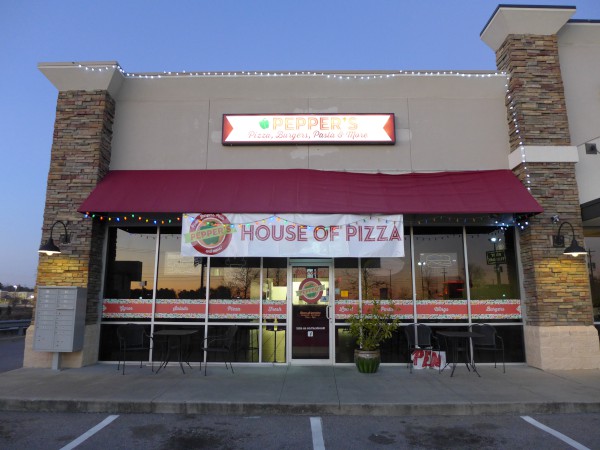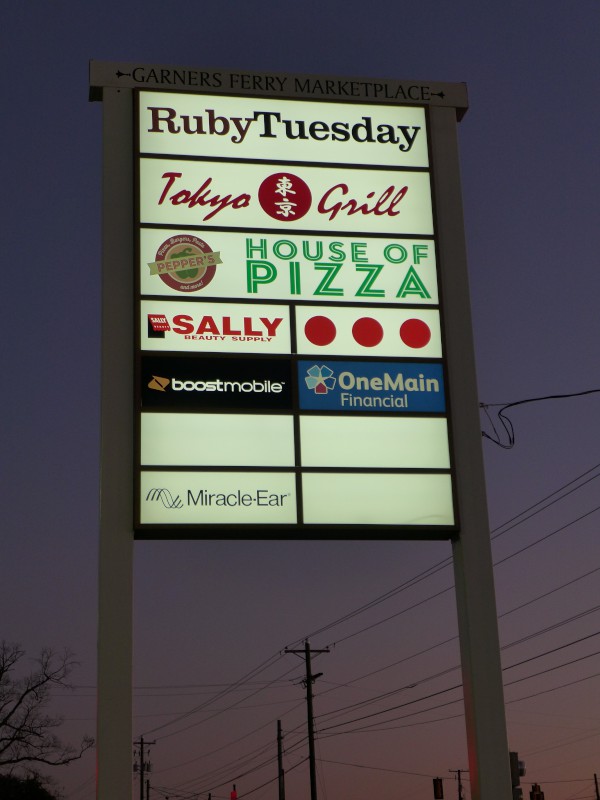 I first became aware of this strip-mall storefront on Garners Ferry when it was Ye Old Fashioned Ice Cream & Sandwich Cafe.
Next it became Anthony's Old Fashioned Burger & Fry Co.. When that closed, there was a sign for a time that it would be re-opening as Ma's House Of Pizza, but in the event the new concept was actually Pepper's Pizza, Burgers, Pasta & More aka Pepper's House Of Pizza.
As reported by MrBO, that seems to have closed sometime around mid-January 2014.
Through all the incarnations, a lot of the physical plant remained the same, including the neon sign for Fresh Salads. In fact, walking around the side of the building, I found the remains of the Ye Old Fashioned sign: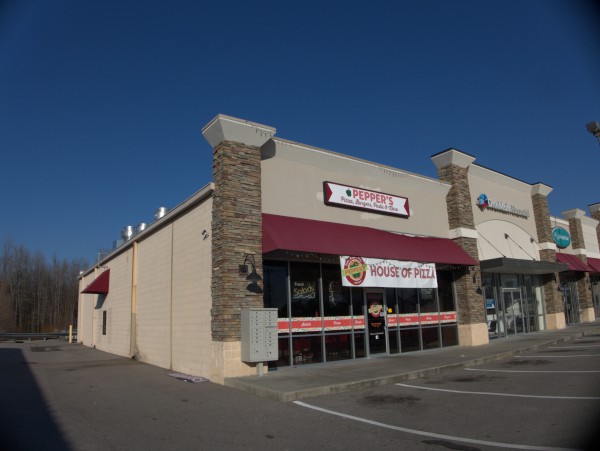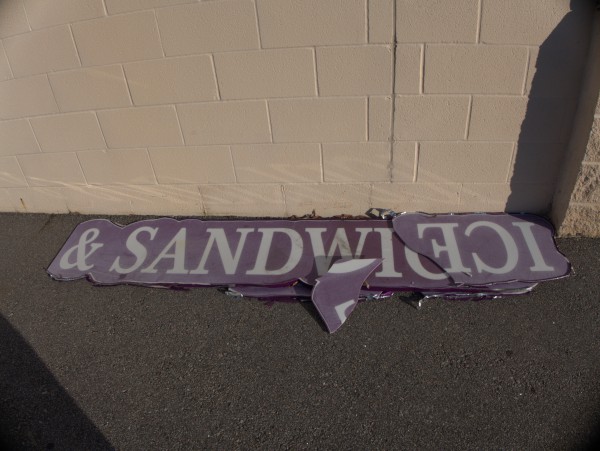 (Hat tip to commenter MrBO)
Read the rest of this entry »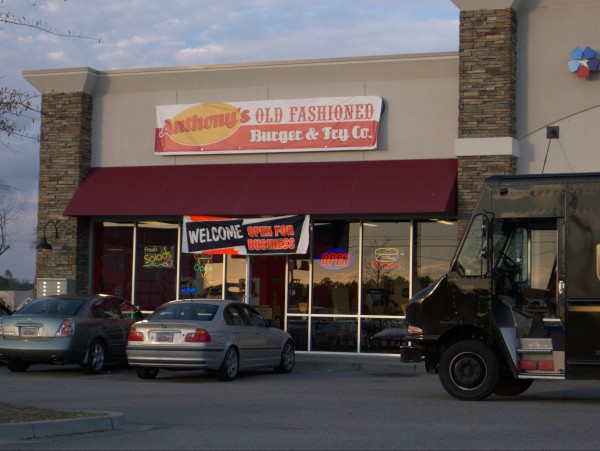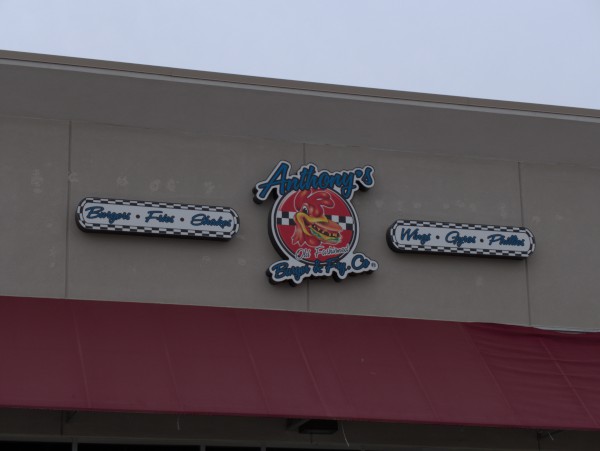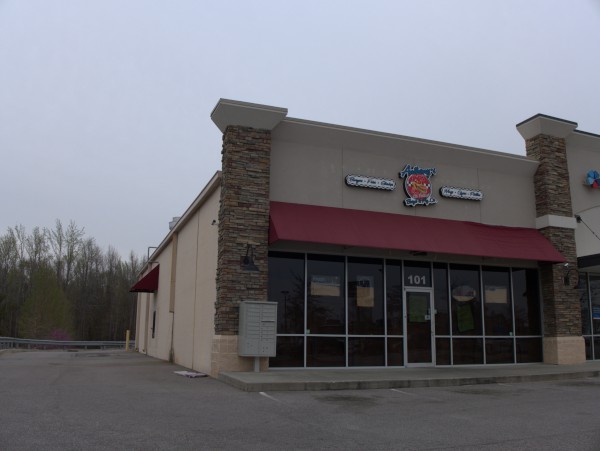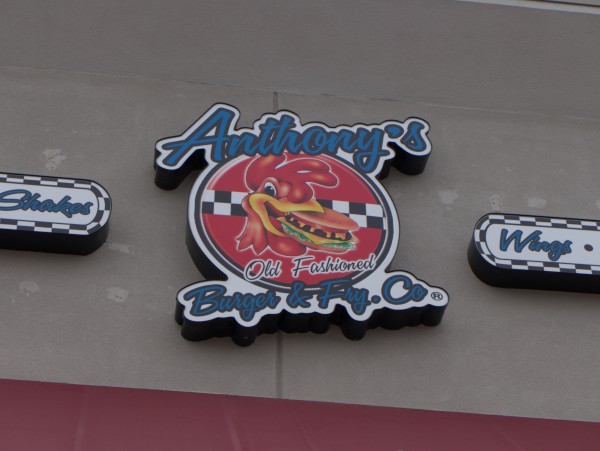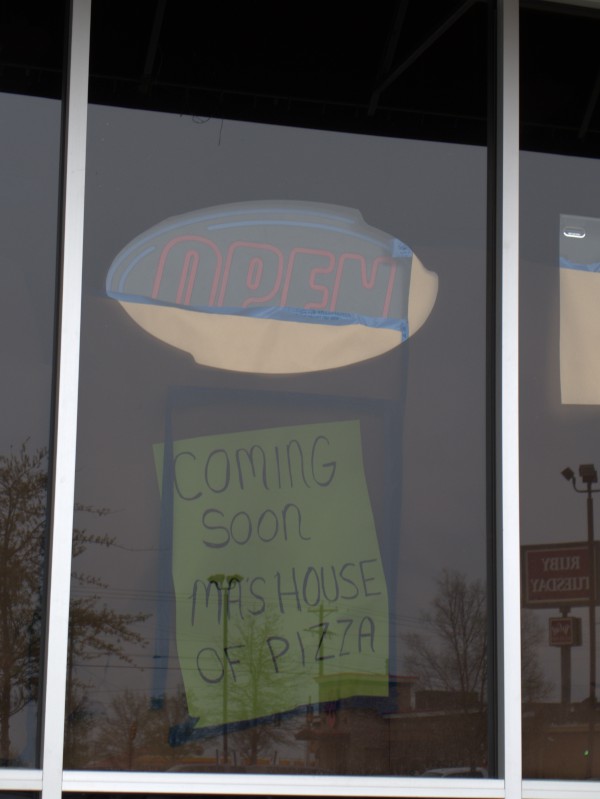 Anthony's was the follow on operation to Ye Old Fashioned Ice Cream & Sandwich Cafe and opened late in 2011. It was connected with Anthony's on Two Notch from what I understand, and was aiming for the retro-burger market. I kept meaning to check it out, but somehow rarely seemed to be in that area when it was time to eat.
I think this location has problems with visibility from Garners Ferry, and also, the recent opening of Smash Burger, right in their market niche, a few miles towards town can't have helped matters either.
(Hat tip to commenter badger)
UPDATE 8 January 2020 -- Change the address from 7490 Garners Ferry Road to 7457 Patterson Road Suite 101 which seems to be official, though I have seen both. Add map icon.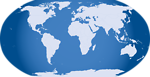 Posted at 12:08 am in Uncategorized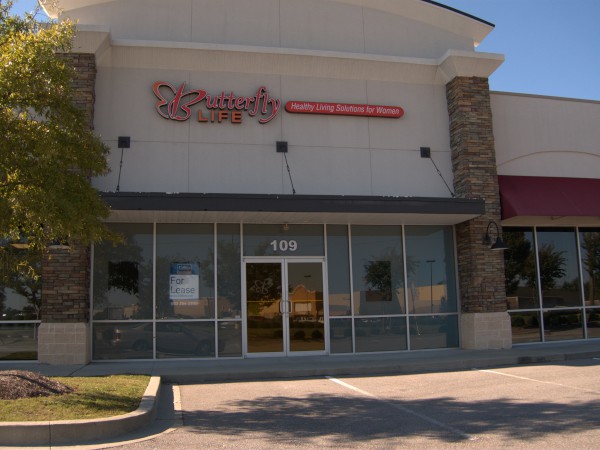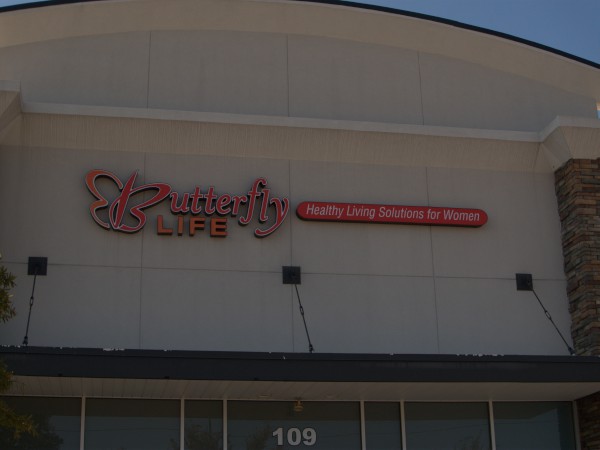 Well, I did Curves a few days ago, so here's another franchised women's gym on the other side of town.
I admit having never heard of Butterfly Life and entertained some idea it was a wild flower shop before reading the fine print. It still seems a bit of an odd name as butterflies certainly aren't known for their long lives or robust constitutions...
I do believe I saw another Butterfly Life opening in the Wal-Mart plaza on Bush River Road.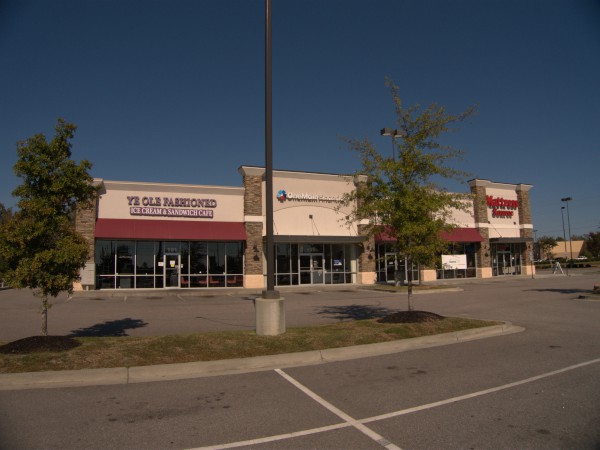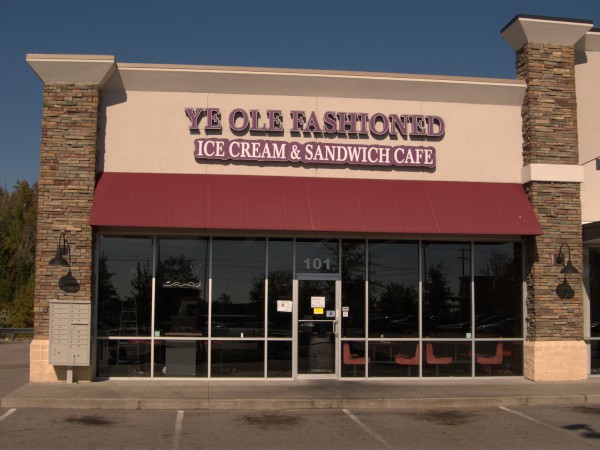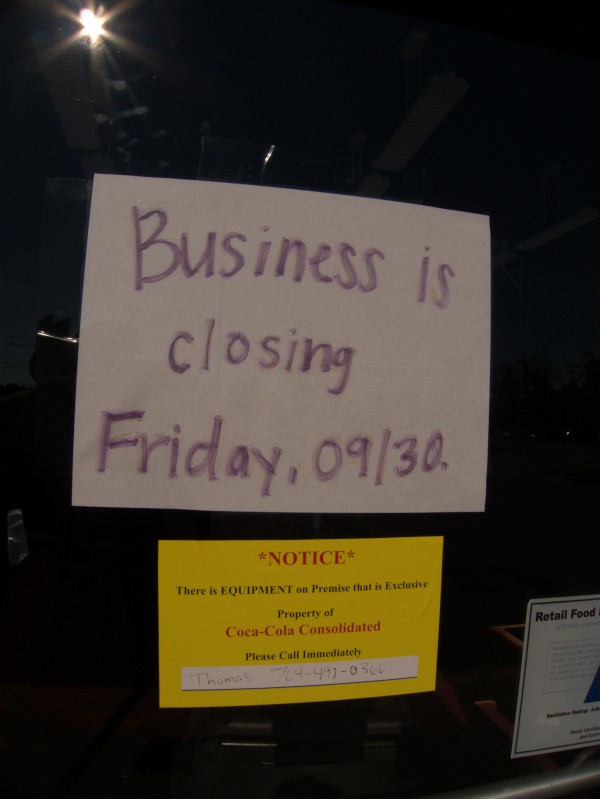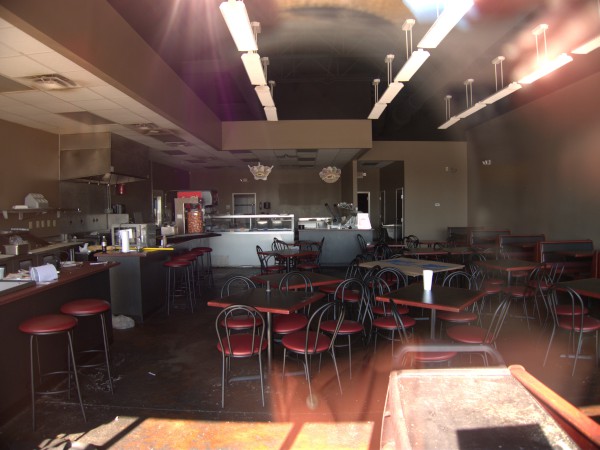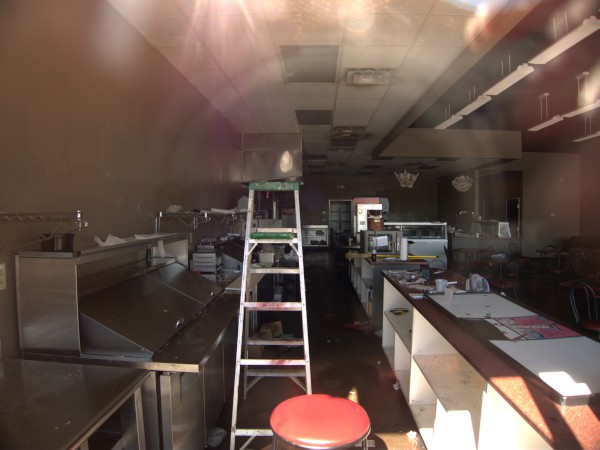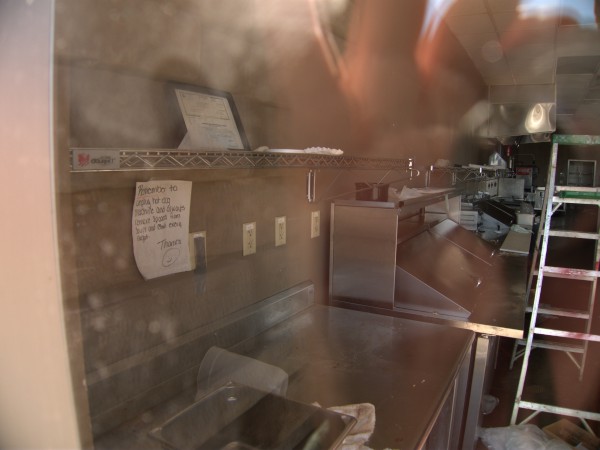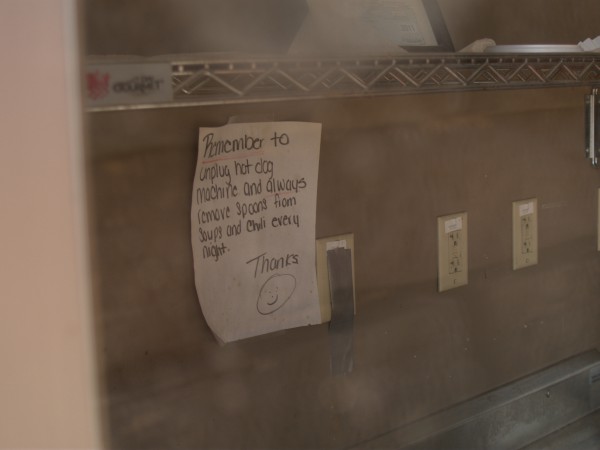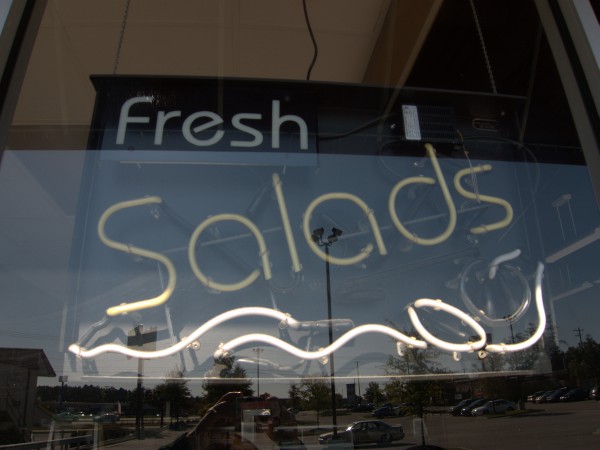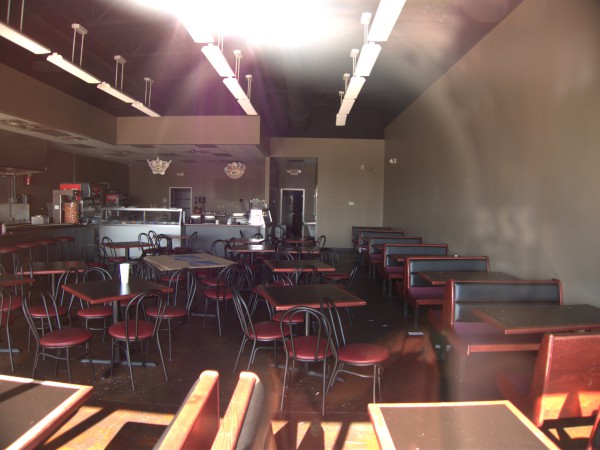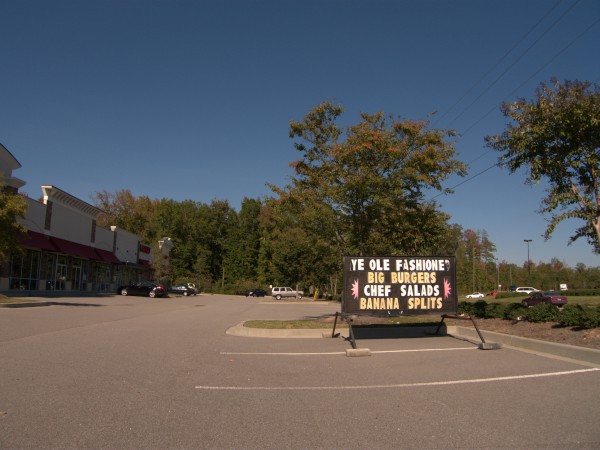 I have to admit I had no idea that this little place existed, despite driving past there a number of times over the past few months, and I have to wonder if the location was a factor in the place closing. In theory, it is visible from Garners Ferry Road, but in practice, this strip sits behind Ruby Tuesday and is not very conspicuous. Even if you are taking Patterson Road to the Wal-Mart across the street, Ye Old Fashioned would be on the side of the strip away from Wal-Mart...
Judging from the still extant web-site, The Old Fashioned is a Charleston institution, with this location being their first venture out of the Low Country. I have to say that the menu looks pretty good, though I probably wouldn't have driven all the way over there for lunch.
(Hat tip to commenter ginagate)
UPDATE 18 December 2011 -- Now open as Anthony's Old Fashioned Burger & Fry Co.: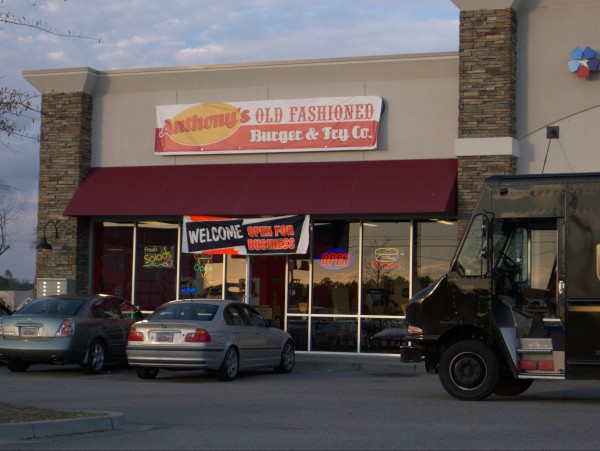 UPDATE 8 January 2020 -- Updating the post address to remove the 7490 Garners Ferry Road address. The 7457 Patterson Road address seems to be the official one, though I have seen both. Added map icon.