Archive for the '7457 Patterson Road Suite 101' tag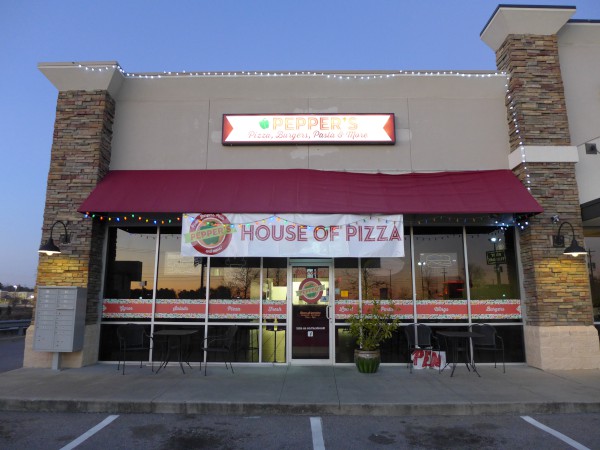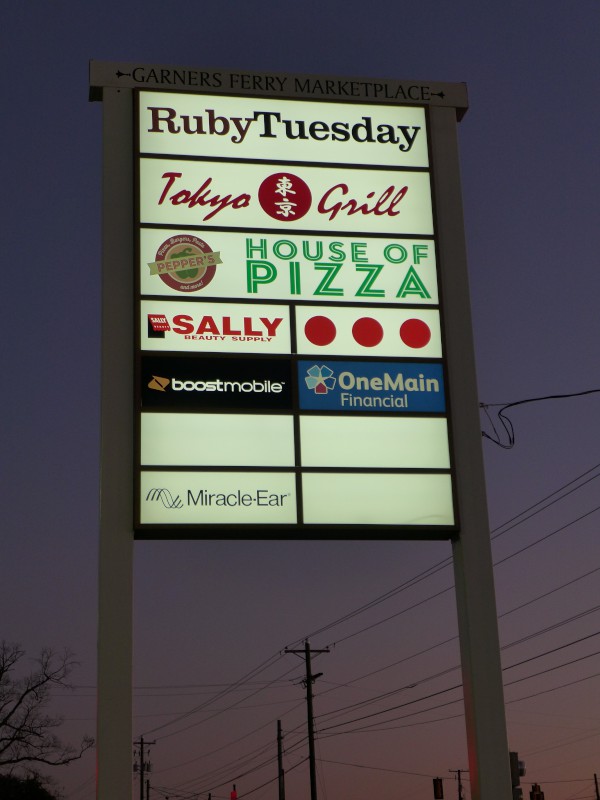 I first became aware of this strip-mall storefront on Garners Ferry when it was Ye Old Fashioned Ice Cream & Sandwich Cafe.
Next it became Anthony's Old Fashioned Burger & Fry Co.. When that closed, there was a sign for a time that it would be re-opening as Ma's House Of Pizza, but in the event the new concept was actually Pepper's Pizza, Burgers, Pasta & More aka Pepper's House Of Pizza.
As reported by MrBO, that seems to have closed sometime around mid-January 2014.
Through all the incarnations, a lot of the physical plant remained the same, including the neon sign for Fresh Salads. In fact, walking around the side of the building, I found the remains of the Ye Old Fashioned sign: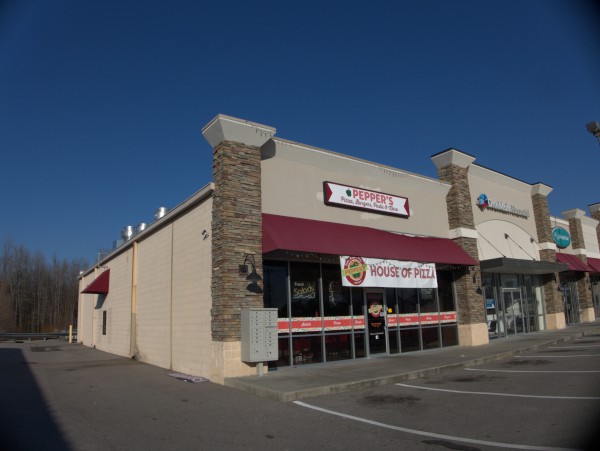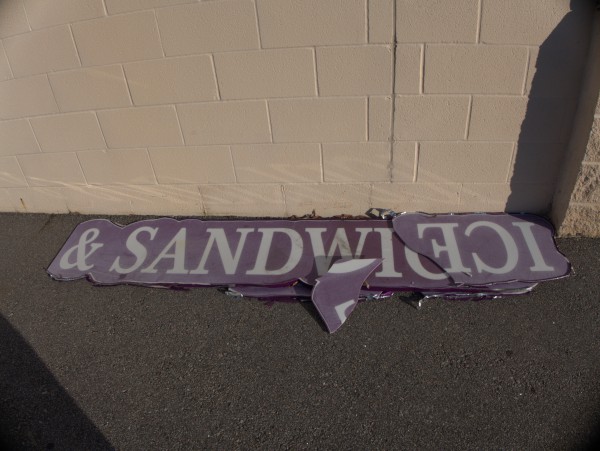 (Hat tip to commenter MrBO)
Read the rest of this entry »