Posted at 5:25 pm in Uncategorized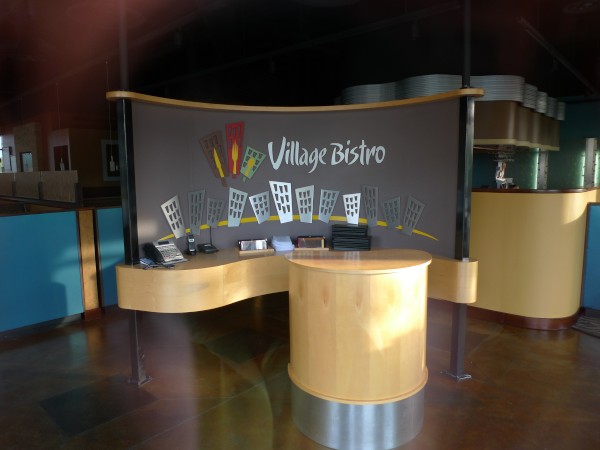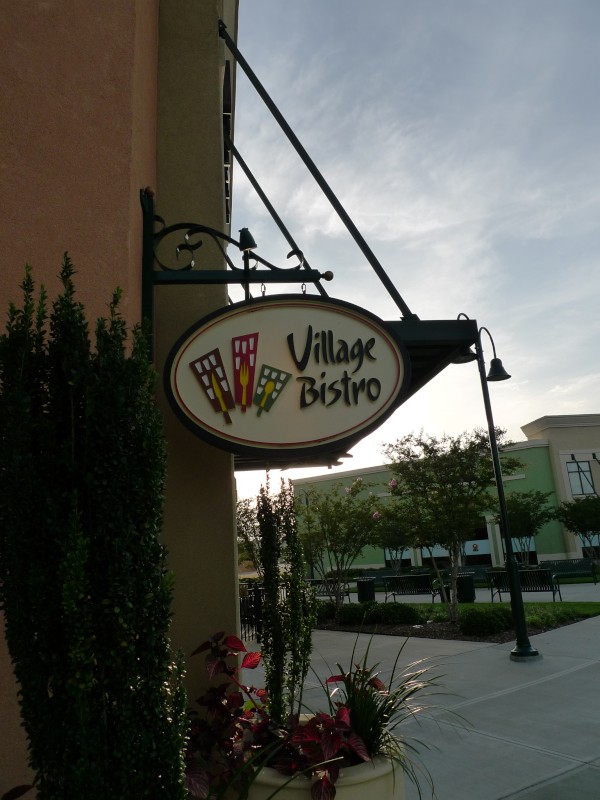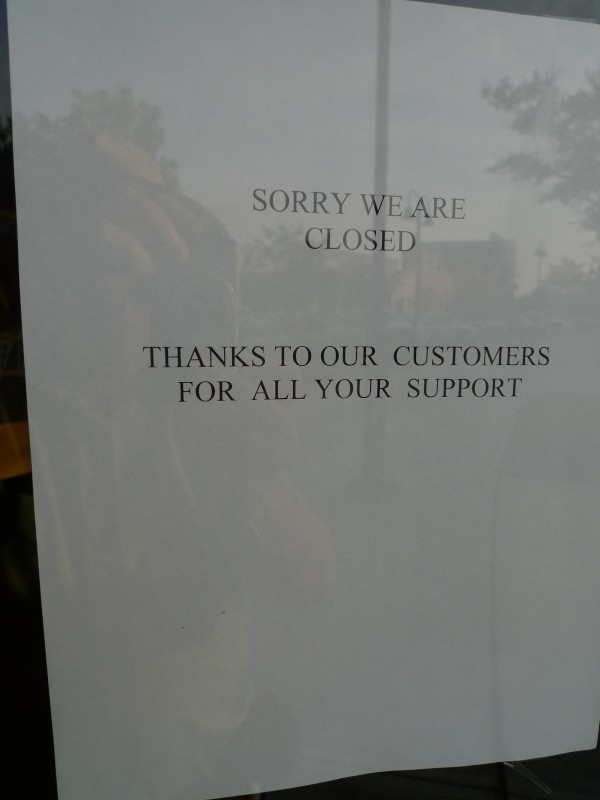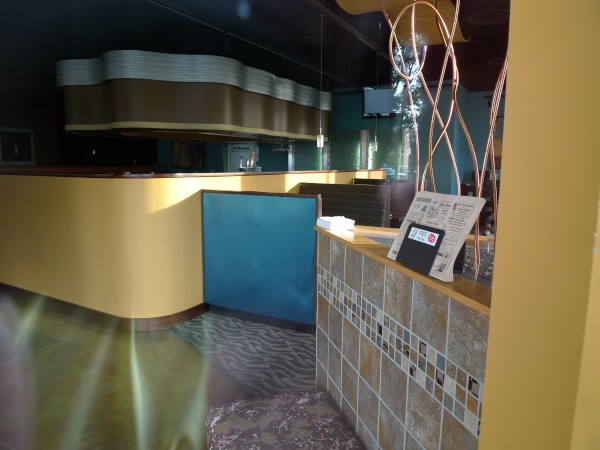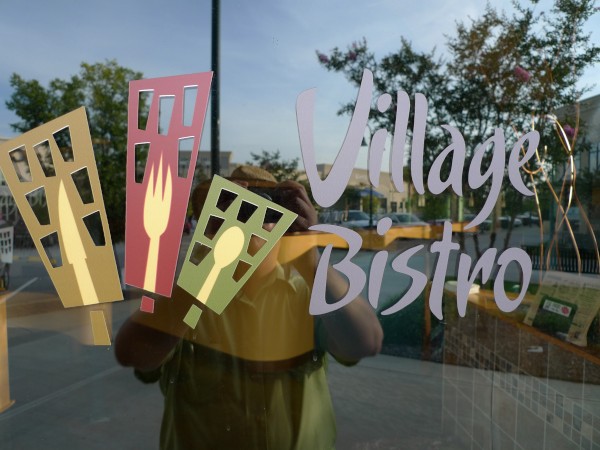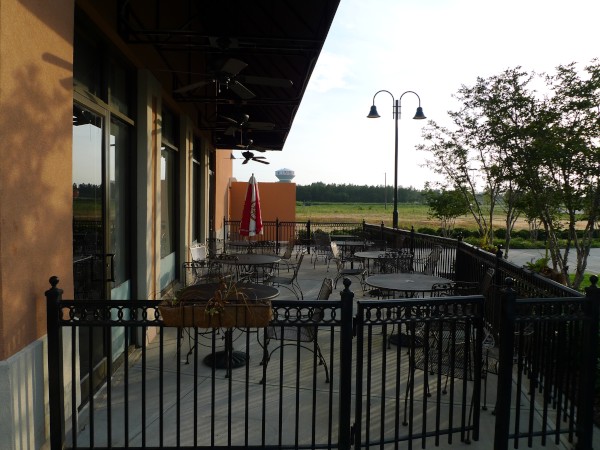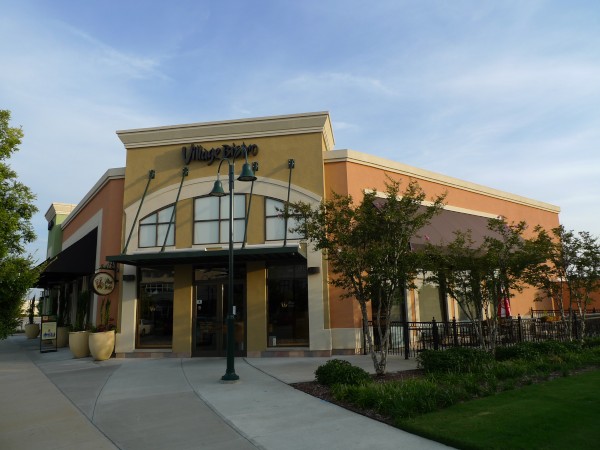 Well, as a man walking up to the closed doors said, "Another one bites the dust." In fact, as I went to take these pictures, a number of customers dropped by to find the place closed. I heard one woman talking to a friend on her cellphone saying in effect, "They had the best salmon, but every time I came here, the portions were smaller". That may have been her imagination -- I've always heard that the actual cost of food ingredients is a very minor component of your restaurant bill.
At any rate, The Village Bistro apparently closed quite recently: The interior still looks ready to go, and their web site is still live for now. I never made it there, but it appears they had a pretty good menu. Most of the entrees are off my beaten track, but I could see lunching on the greek salad or Angus burger.
I'm not sure what this says about Sandhill. They also recently lost Shane's Rib Shack but that chain apparently has bigger problems. I walked around that part of the Village a bit, and Wild Wing appeared to be doing a good business, but of course Brixx is still closed for repairs, and it was past lunch time, so Which Wich they wasn't really available for comparison either.
UPDATE 10 March 2010 -- It seems the next step for a building already outfitted for a restaurant (if it doesn't become a Lizard's Thicket) is to become an Asian buffet or a Mexican restaurant. In this case we get La Fogata Mexican: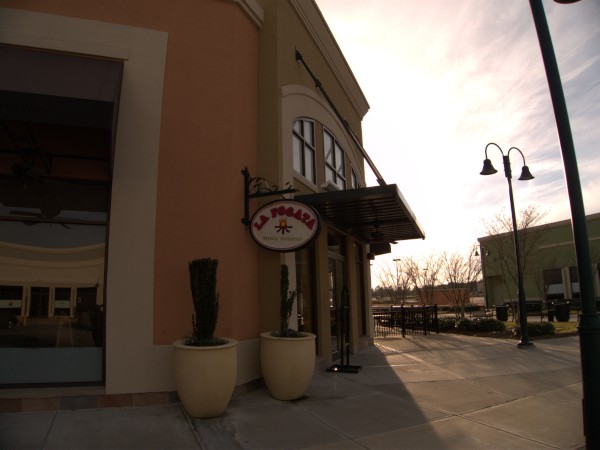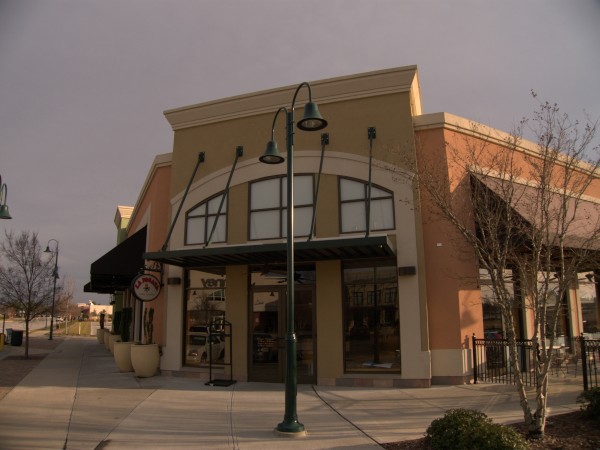 27 Responses to 'The Village Bistro, 498 Town Center Place #1 (Village At Sandhill): August 2009'
Subscribe to comments with RSS
Leave a Reply