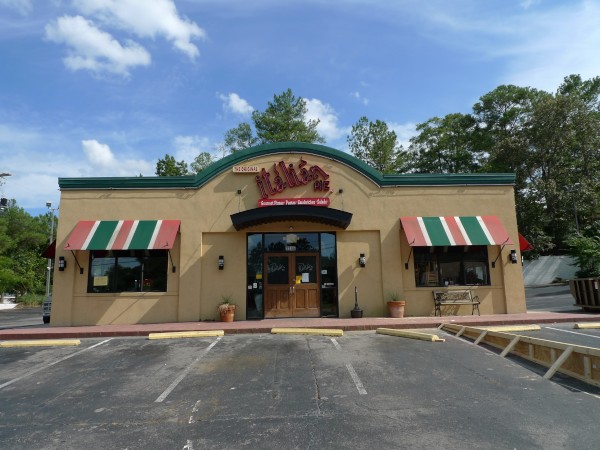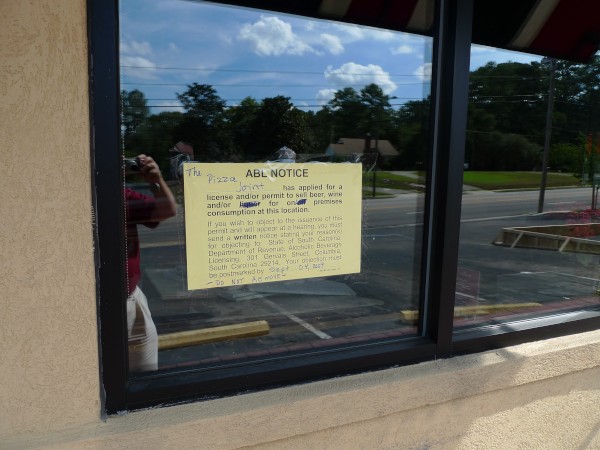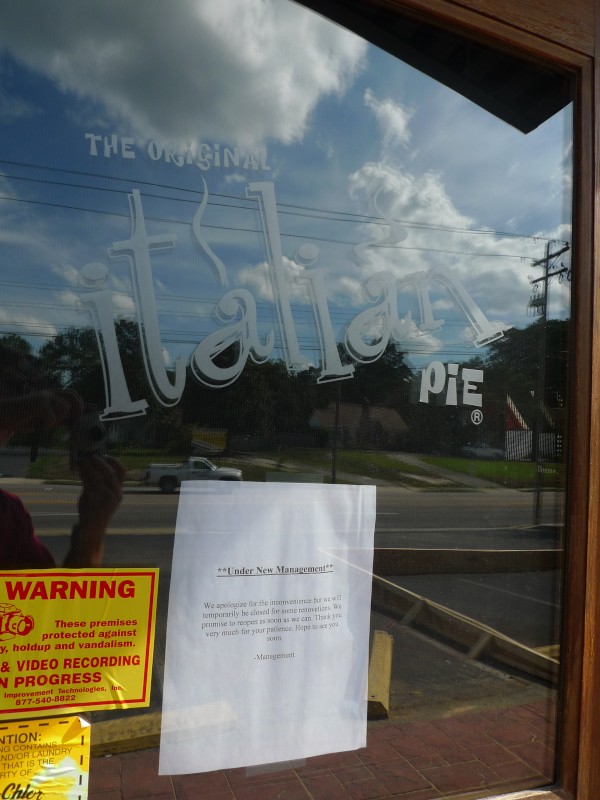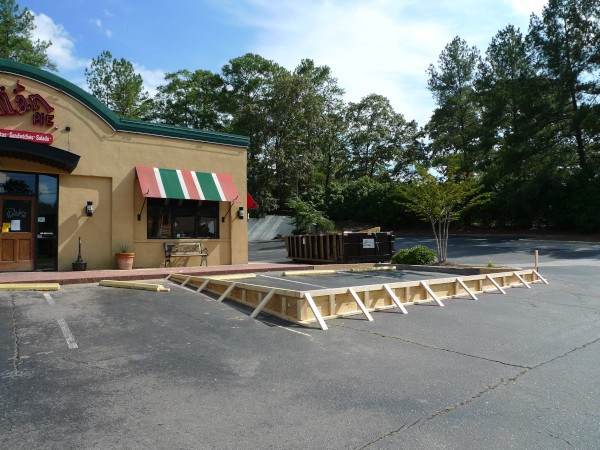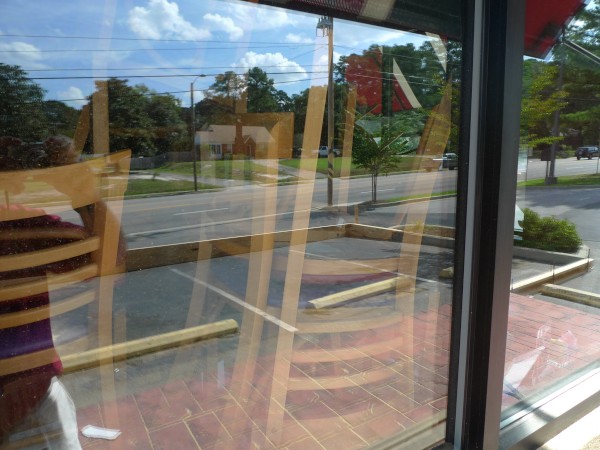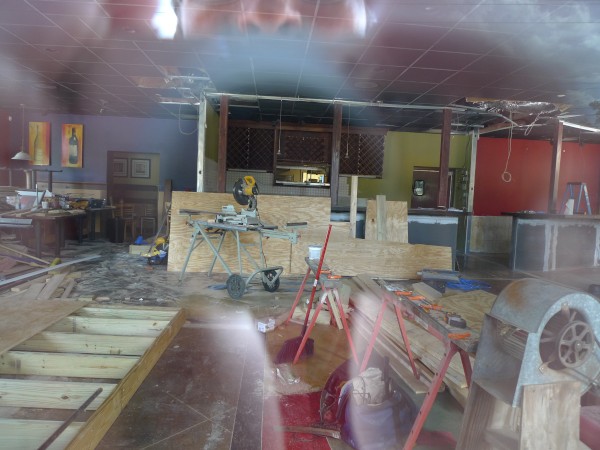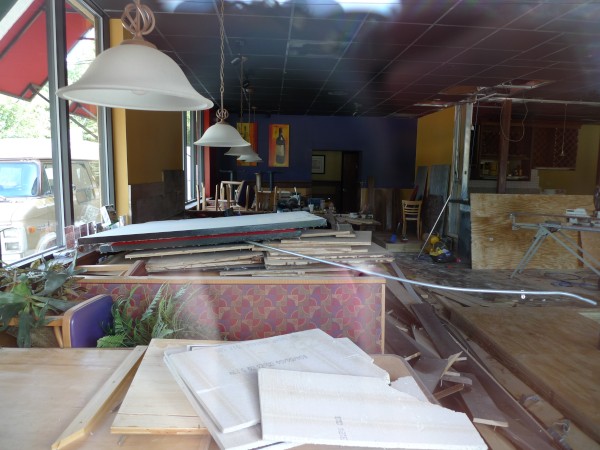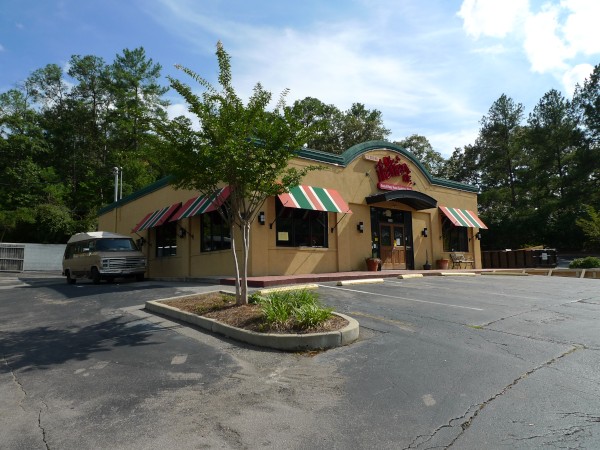 Well, recent weeks have not been good to pizza operations on Forest Drive!
I liked The Original Italian Pie but found it rather frustrating in a couple of respects.
Why did I like it? Well, they had a quite good pizza, with ingredients like "kalamata olives" which, while getting more common, still are hard to find. The crust was not too thick but neither was it too thin and was chewy without being mushy. They also had bottles of olive oil on the tables to drizzle over the pizza, and the staff was friendly. In fact at the time I was going fairly often, they got to know me by sight, and would just bring out a pitcher of unsweet tea for me so I could read before and after my pizza without them having to keep making refill passes.
Why was it frustrating? The main thing was the hours. For various reasons, I am often uable to make supper before 9:30 at the earliest. That was OK initially, since while they closed at 9:00 during the week, Thur-Sat, they were open until 10:30 and I could drop by then.
After a few months however, they went into the deadly Well, we weren't too busy, so we closed the kitchen early cycle. This is a prime violation of rule #1!, and really ticks me off. I got caught in it a few times, then one night I thought I was safe as I was able to make it at 9:15, a full hour and 15 min before the posted closing and they still sprang it on me. I confess I got as argumentative as I ever do in a restaurant (which isn't much, but..). Luckily, I had the support of a feisty woman who had come in just behind me and we did get served. After that, they changed the hours posted on their door, leaving just a dash for the closing time if I recall correctly (which is, of course Sign #1), and I was not able to eat there at night anymore.
In fact I rarely got to eat there at all, since I don't usually have pizza for lunch during the week if I'm going to have to be awake and thinking during the afternoon, but I was able to go for Saturday or Sunday lunch from time to time. The closing of the Italian Pie at Sandhill was not a good sign, but didn't seem to have much effect on the Forest Drive store. However, the last time I was there, in early July, I believe, I did notice that Sign #6 had come into play: The olive oil bottles on each table were gone.
I don't know what happened in the end. As you can see from the pictures, the place is going to re-open as The Pizza Joint, so perhaps the owners just switched franchaises. That doesn't seem too likely to me however as TPJ is a "late night" chain, which was definitely not the strategy of The Italian Pie.
I encountered The Pizza Joint when I was working in Augusta. They have a location on Broad Street, and one night when it was too late to hit The Mellow Mushroom, I decided to check it out. Frankly, I wasn't too impressed since it's a New York style operation and NY is not my favorite pizza. The smallest pie was also 14-inches, which means that a single guy has to order by the slice, which I really don't like. (Also, that part of Broad Street was a good place to get panhandled).
I see that since I moved back here from Aiken, they have opened a branch there. I guess they are gradually moving East from Augusta. Perhaps if it works out here, they will hit Florence and Myrtle Beach..
They appear to be building a dining patio -- if they are able to get that done and open as the weather starts to cool down a bit, it should be very nice.
UPDATE 23 Aug 2009: Changed the post title to add Hardee's after being reminded in the comments that a Hardee's was on this lot (in a different building) before the Italian Pie.
UPDATE 19 June 2021: Adding tags and map icon. I should also now note that this building is currently The Pizza Joint and has been for quite a while.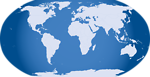 19 Responses to 'Hardee's / The Original Italian Pie, 3246 Forest Drive: July 2009'
Subscribe to comments with RSS
Leave a Reply