Posted at 2:14 am in Uncategorized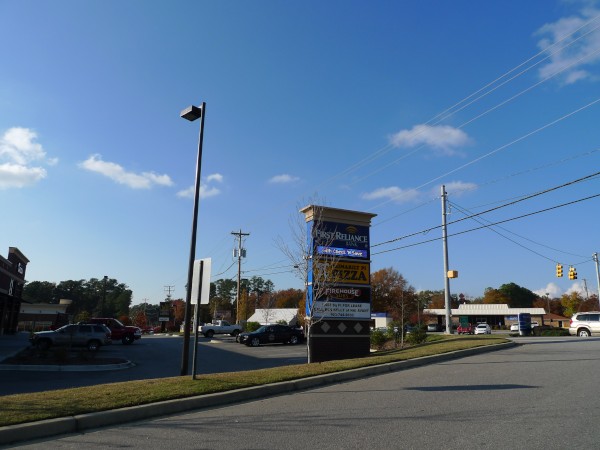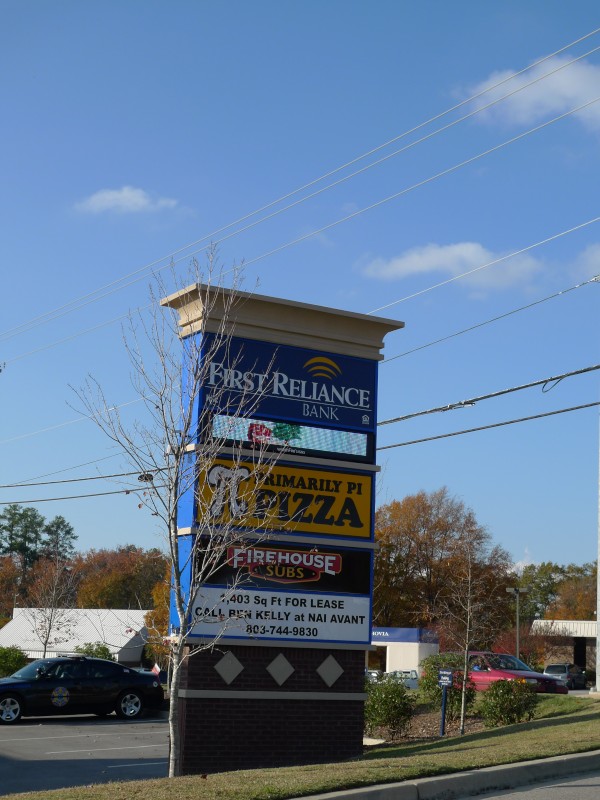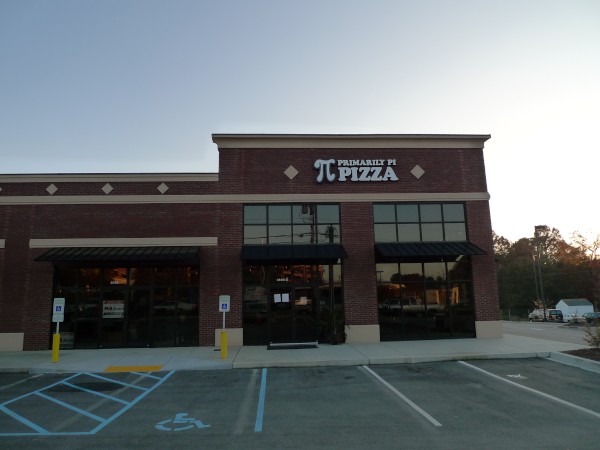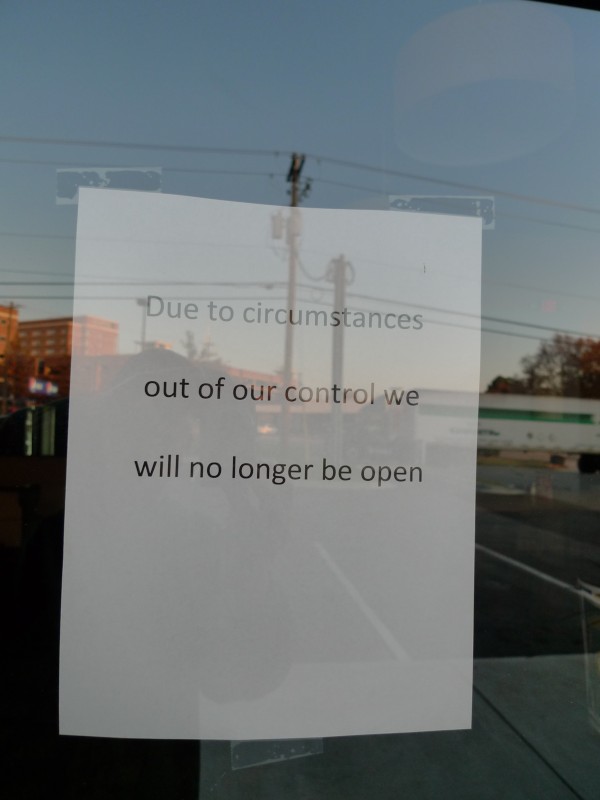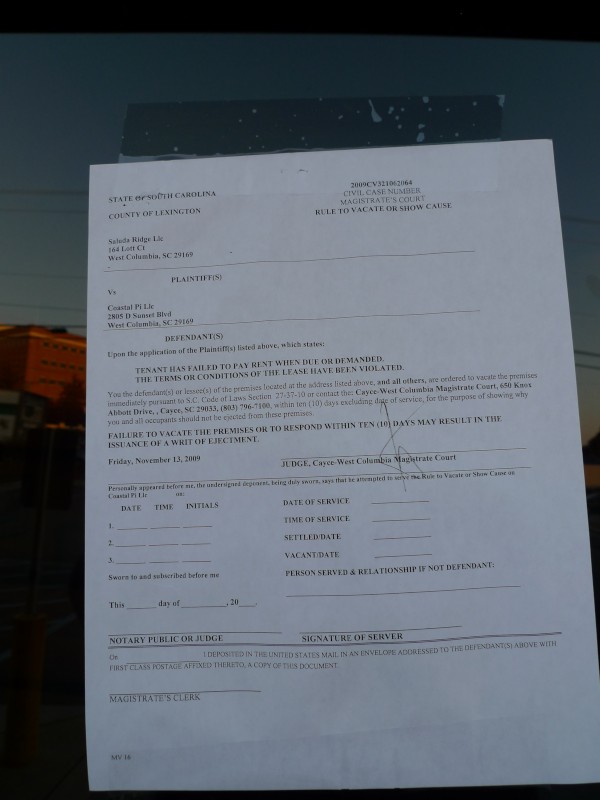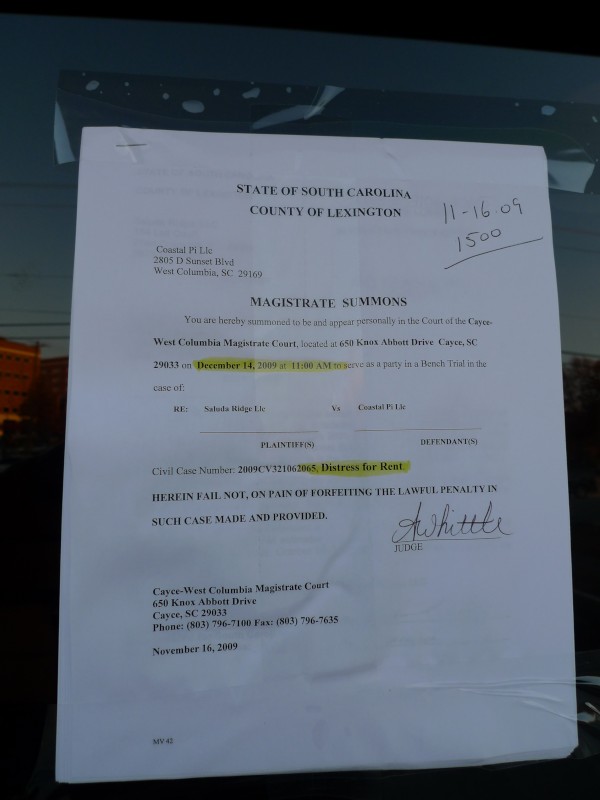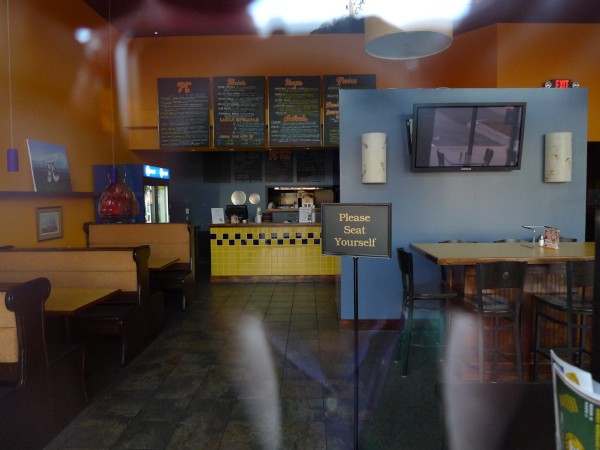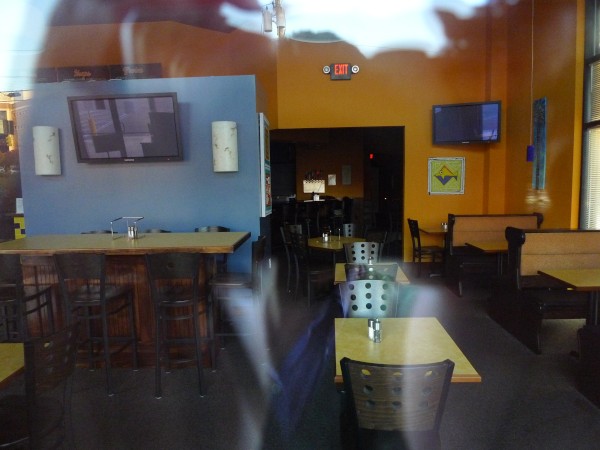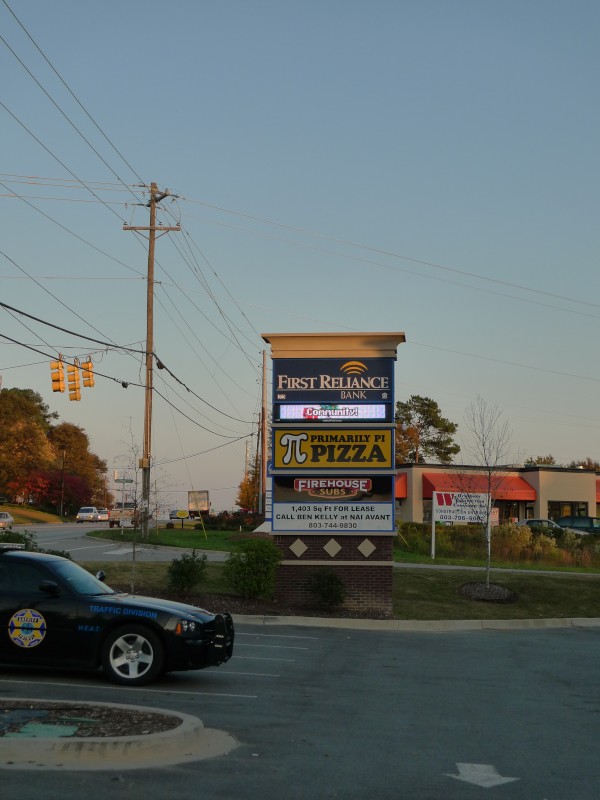 Well, normally I wouldn't do two pizza places so close together, but after Primarily Pi came up in Have Your Say today, I got to thinking about how it was right next to Atlanta Bread, which is not normally one of my favorite places, but that sometimes during the fall they have pumpkin soup, which would be really nice -- so I drove over there for lunch.
Primarily Pi came to my attention when I did the closing on Pizza House which is just on the other side of I-26. At the time, a discussion started up in the comments for that closing about the new pizza place which was setting up, and I was looking forward to trying it out.
It finally opened in the summer (early July at the latest), but the hours were not such that I could normally go. They were only open until 9pm during the week, and 10pm on the weekends, but I was finally able to get over there one Saturday evening and try it out. Frankly I was not bowled over. The pizza was perfectly acceptable, but nothing special, and the fixtures struck me as rather industrial and not very homey.
I went about 9pm, and noticed that very few people were there. I'm guessing that that was an ongoing problem that led to the situation that apparently came to a head on 13 November (Friday the 13th, natch..). From the location of the place and the early hours, they must have been counting on lunch traffic from the medical center which for some reason did not materialize. According to the comments over at the Pizza House closing, these were experienced restauranteers, so I'm sure they had plans based on assumptions that seemed reasonable, but there are always business conditions and economic times that just can't be anticipated.
(Hat tip to commenter Larry)
UPDATE 3 Nov 2010 -- It's now a La Fogata Mexican: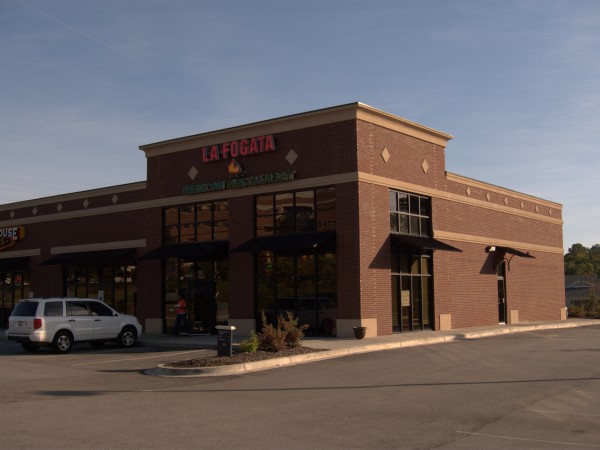 6 Responses to 'Primarily Pi Pizza, 2805-D Sunset Boulevard, 13 November 2009'
Subscribe to comments with RSS
Leave a Reply