Archive for the 'Knox Abbott Drive' tag
Posted at 12:04 am in Uncategorized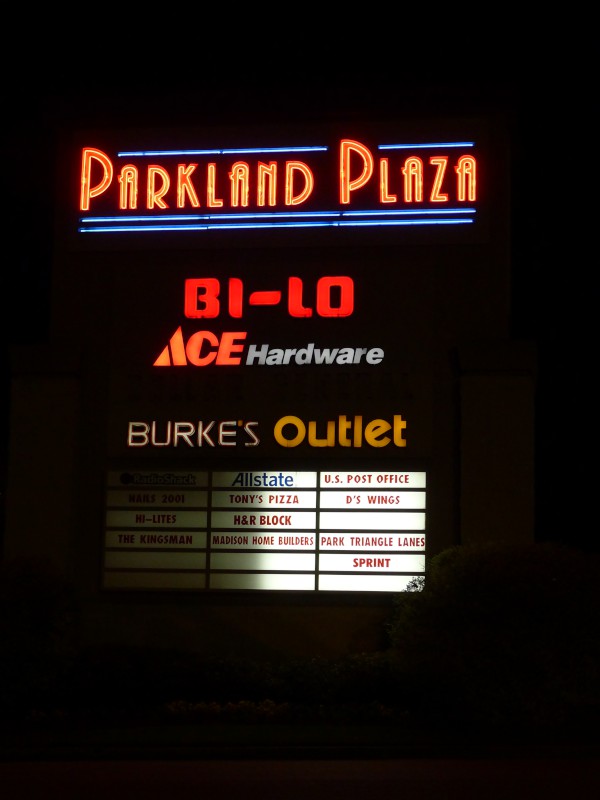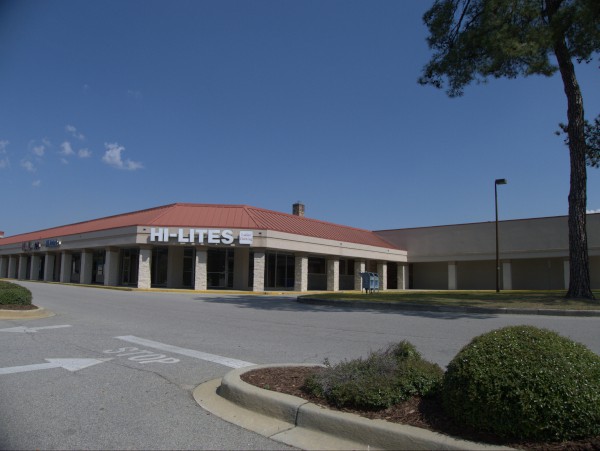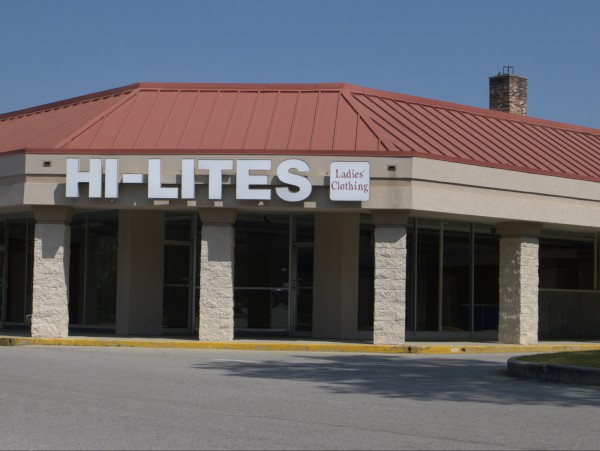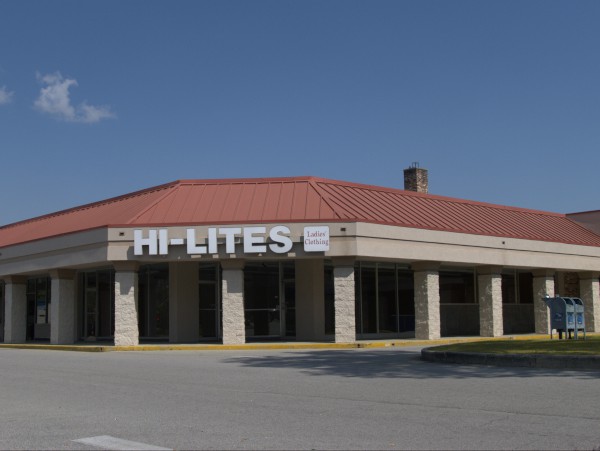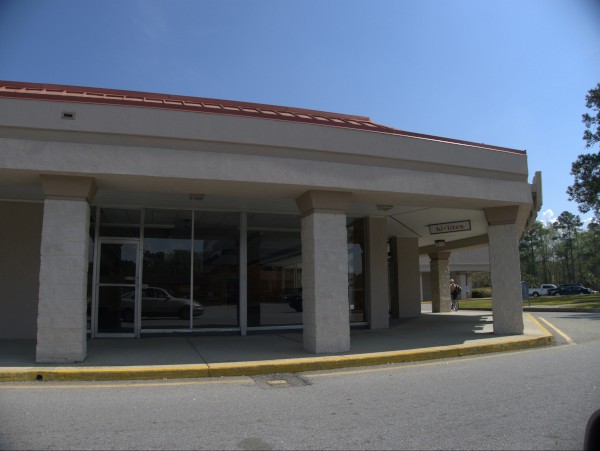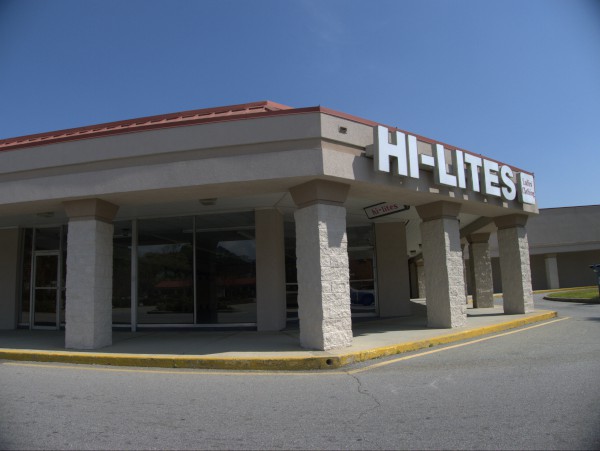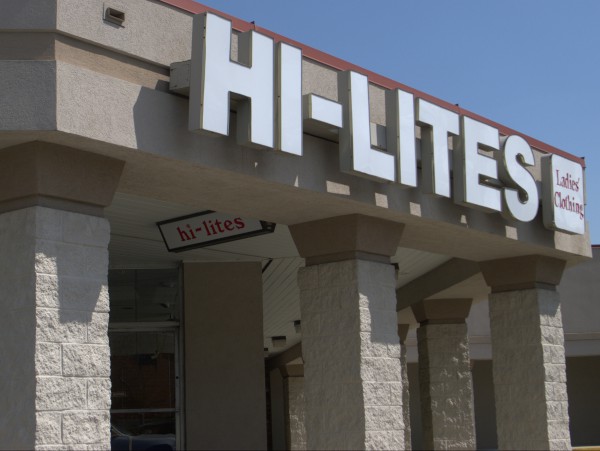 Hi-Lites Ladies'Clothing ("Name Brands At Outlet Prices") seems to mainly follow a small town strategy. Apart from this Cayce store, the chain's locator page lists the other Carolinas' locations as
Albemarle, Atlantic Beach, Clinton (NC), Laurinburg, Lincolnton, Monroe, Mount Olive, Newton, Sanford, Shelby, Whiteville, Bennettsville, Dillon and Lancaster
It's interesting that by putting their "Columbia" store in Cayce, they got a somewhat similar area, but inside a fairly major Metro. Of course, apparently it didn't work out for them.
Parkland Plaza had been on a bit of an upswing lately, with the Ace Hardware re-opening, and the Dollar Discount being replaced, but this closing and that of Dollar General (which I will probably get to soon) along with the continuing vacancy at the old Parkland Pharmacy/CVS site put the place back almost to square one.
(Hat tip to commenter tonkatoy)
UPDATE 4 April 2012 -- I went back when I could stop and got some better pictures: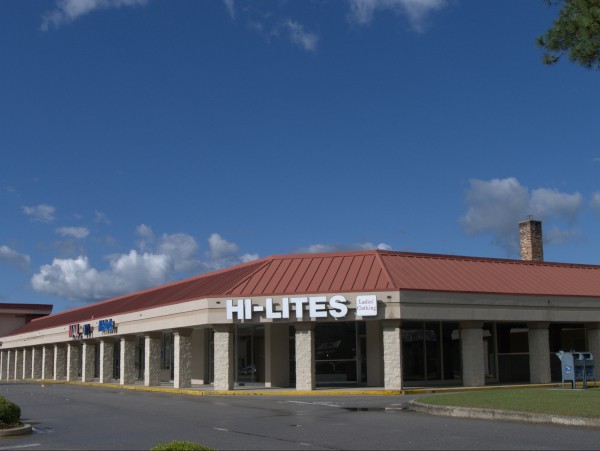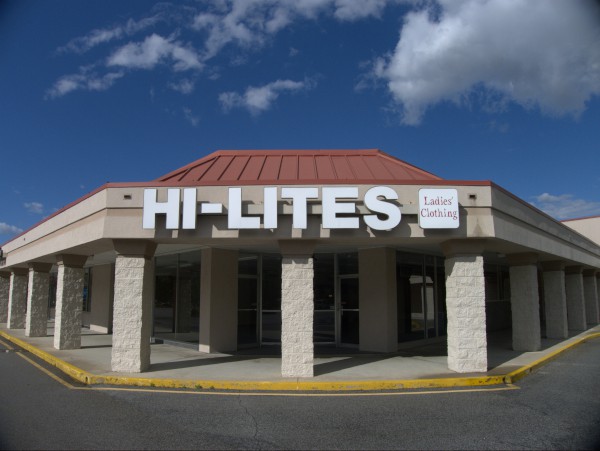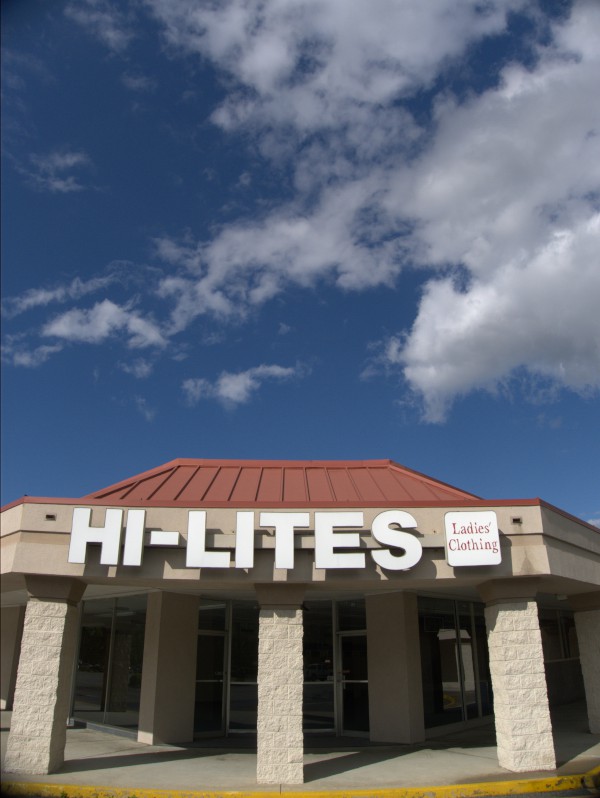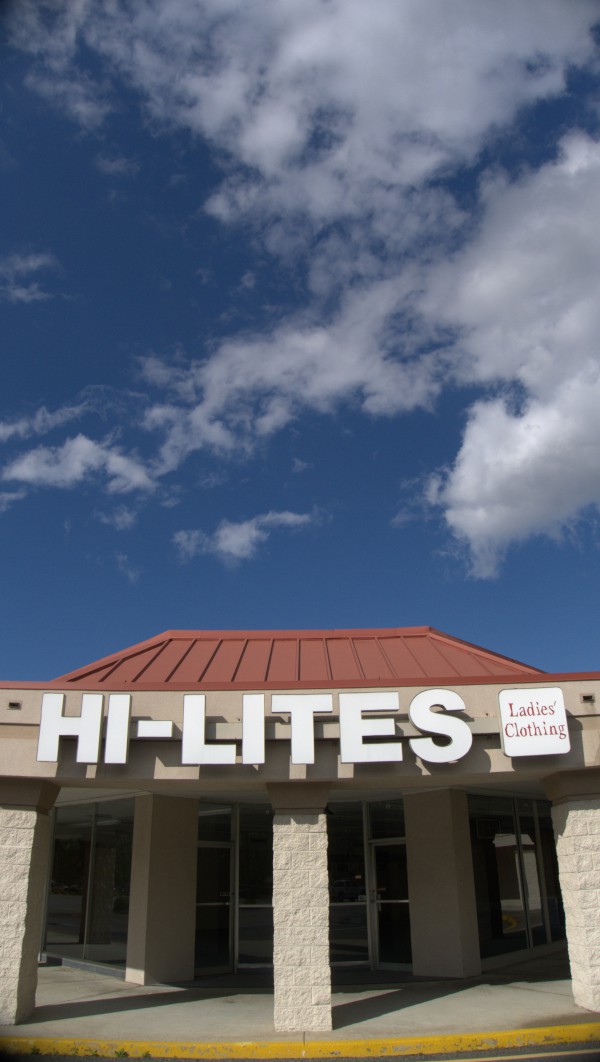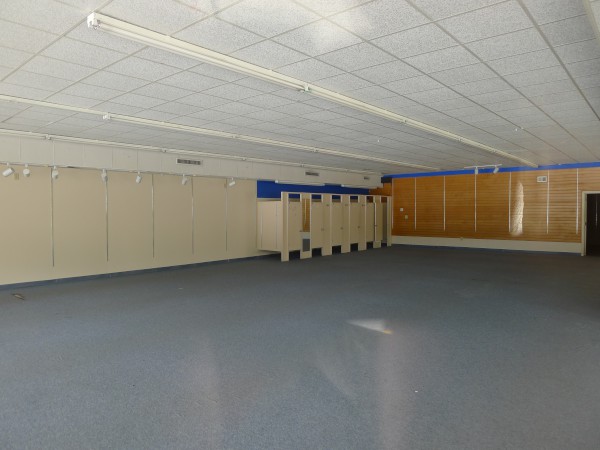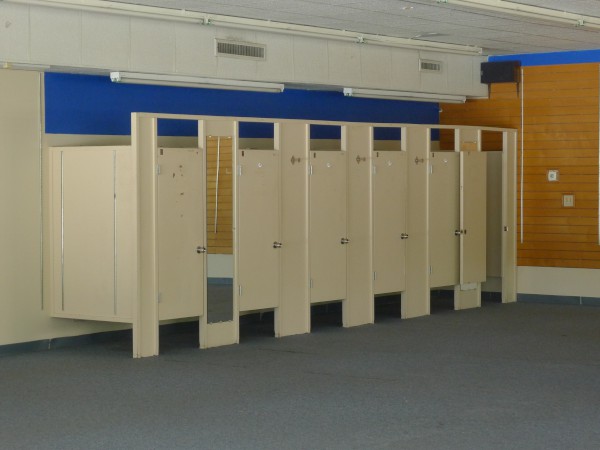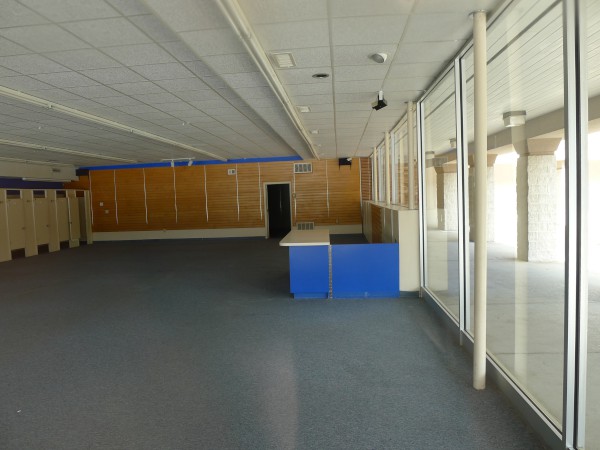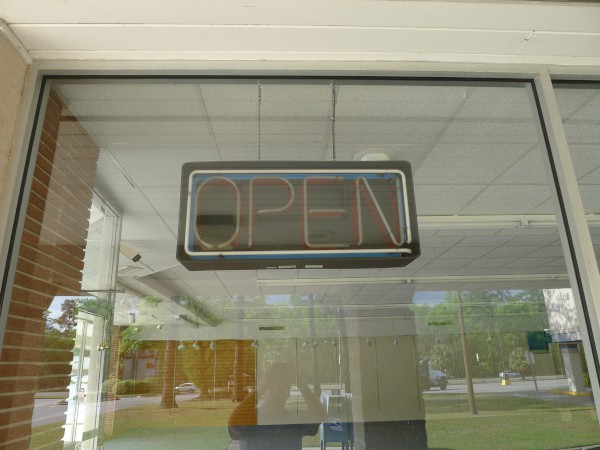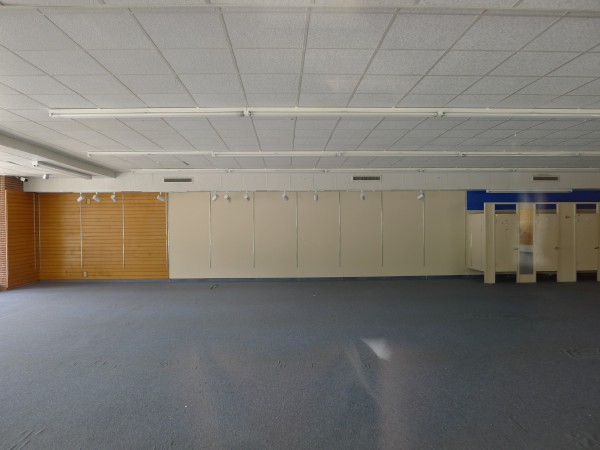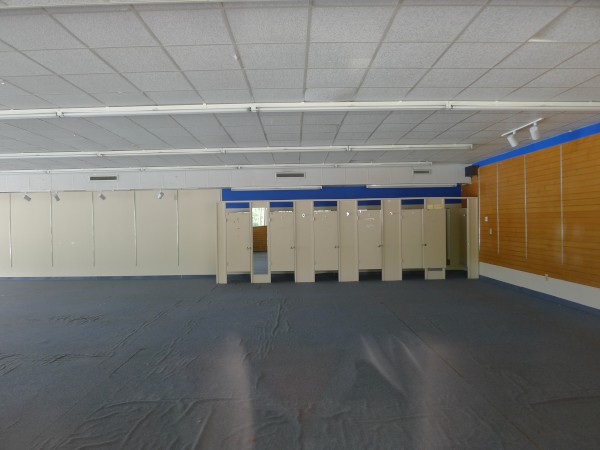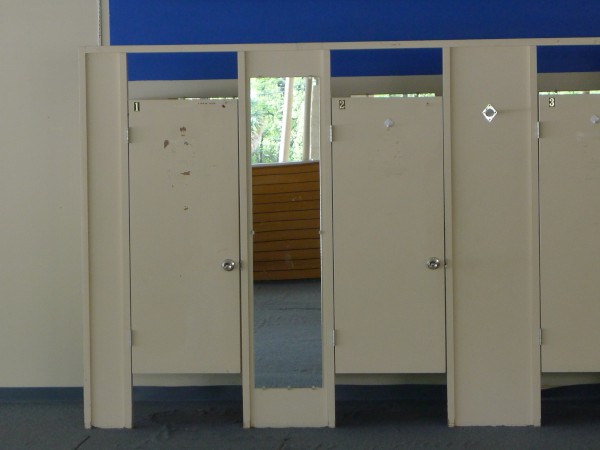 Posted at 11:36 pm in Uncategorized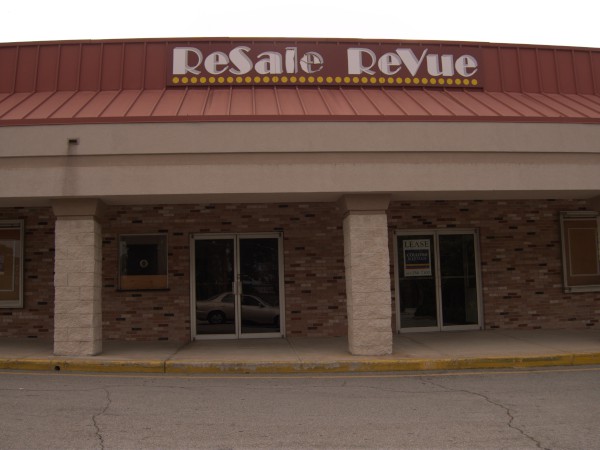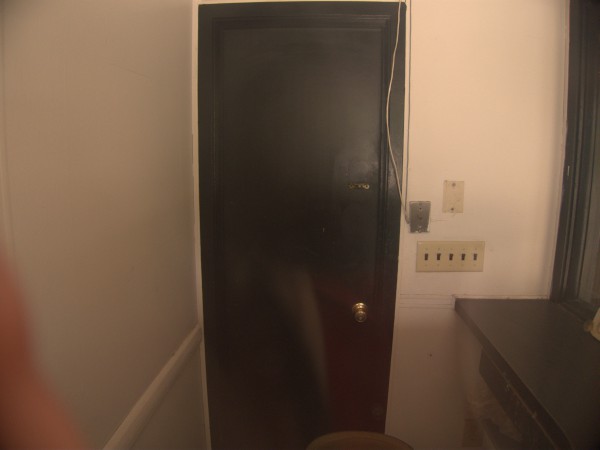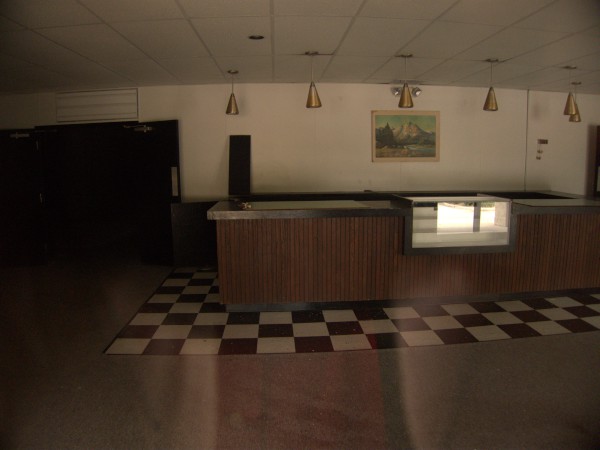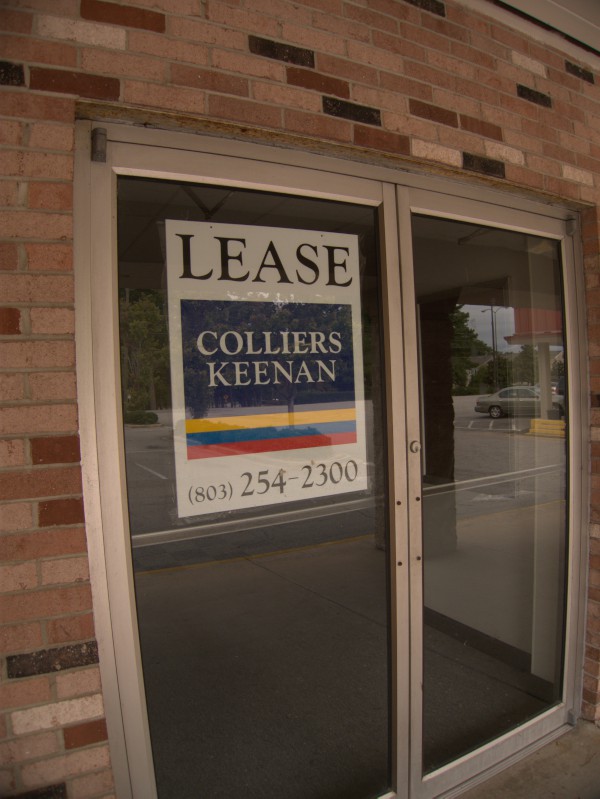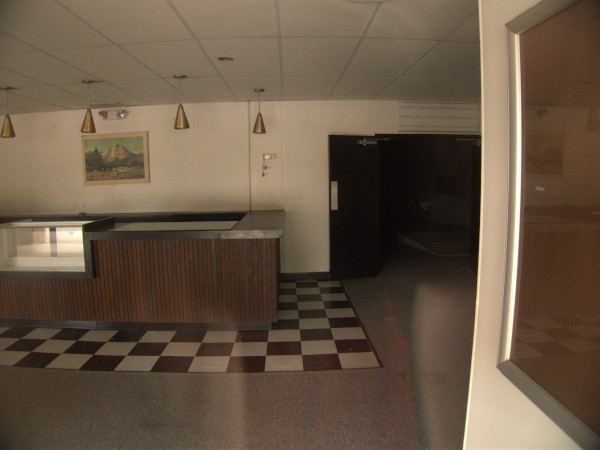 I wrote about this place a good while ago in a closing for The Gamecock Theater, and actually in that closing, from 2008, I noted that it also was closed. It may not exactly be that simple though.
Anyway, Resale Revue, in its first incarnation, was an antique-mall type of place. I only went in once, and it seemed it skewed more towards flea-market type antiques (old records, toasters etc) than antique furniture -- which was fine by me. I think I may have gotten a dial telephone there, but I have a number of them (two still hooked up..) and can't really recall.
That incarnation was gone by 2008, but I noticed this year that the place was hosting events for the Indie Grits Festival using the old theater space as a venue. Given that the a Colliers Keenan sign was in place in 2008 and is still in place, I'm guessing that the owners rent the space out for events from time to time as they are able, and the name carries over as nobody is going to change the sign for that.
Posted at 10:20 pm in Uncategorized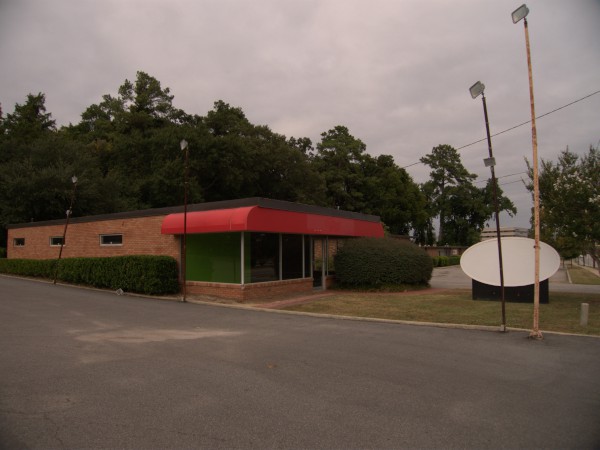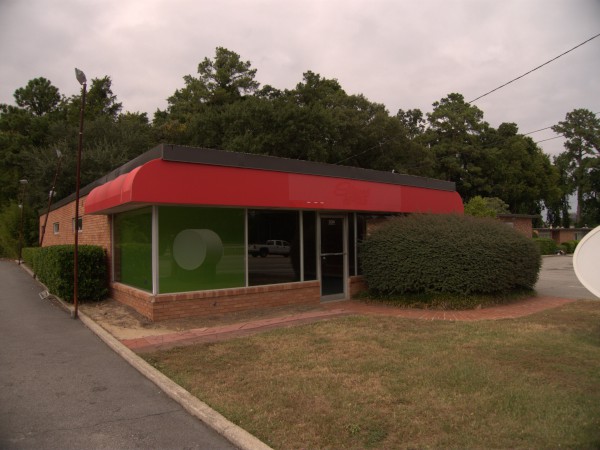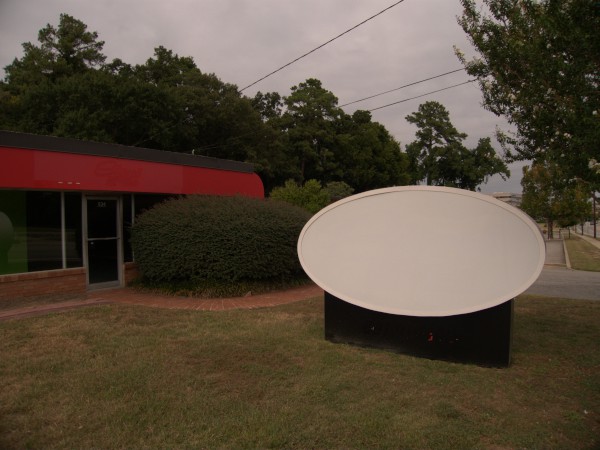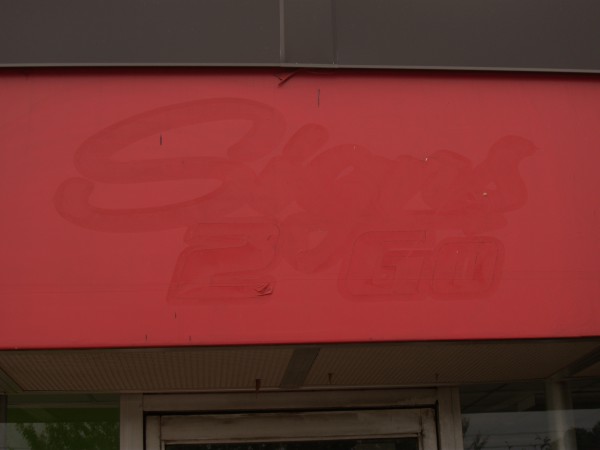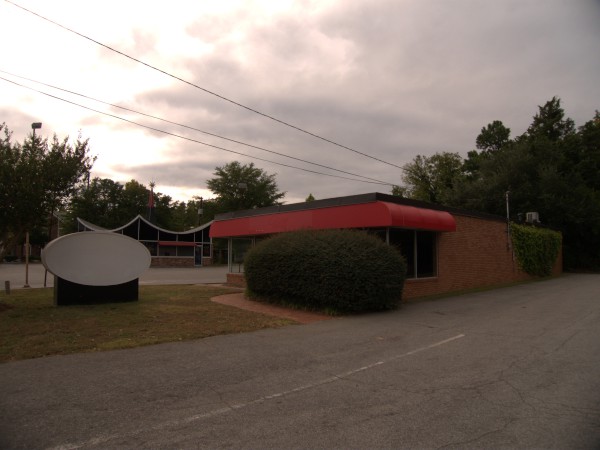 I don't know what this little building on Knox Abbott just below Silver City was originally, but with that open front and closed back, it looks a bit like a dry-cleaner to me. (Though I don't see a drive-through).
The Secretary Of State's office says that from 1997 to 2004, it was Cayce Outdoor Power Equipment. I believe it was Signs 2 Go from then until now.
(Hat tip to commenter tonkatoy)
UPDATE 6 October 2011: Commenter Jonathan says Signs 2 Go have moved to Meeting Street, so I have updated the post title with "(moved)".
UPDATE 26 April 2014 -- It's now Wristwatch Doc: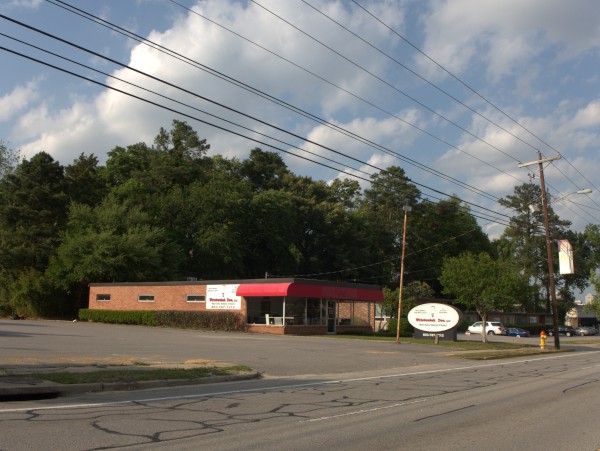 Posted at 12:50 am in Uncategorized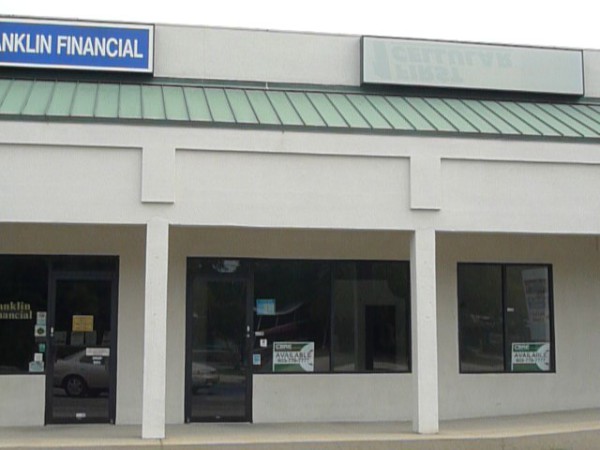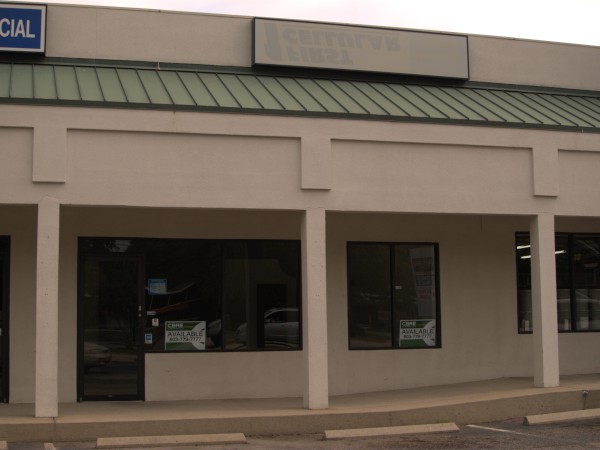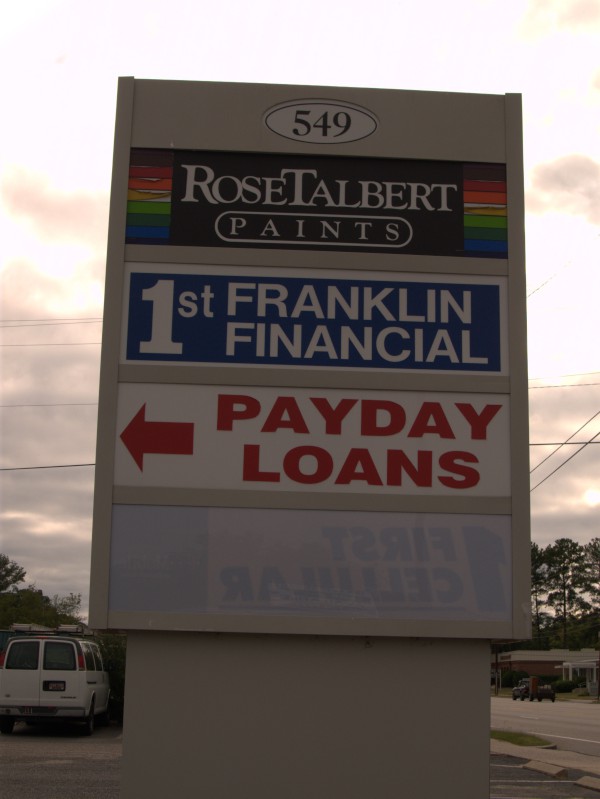 Well, here is yet another cell-phone store closing, featuring both reversed and reversed-upside-down name placards. (This is not uncommon, apparently you want to keep the sign-boxes closed to the elements, without having to buy blank signs). I'm not sure exactly when this place closed, but it is in this year's phonebook (Feb-2011/Feb-2012), so I'm going to just say "2011". This little strip mall is on Knox Abbott a little west of Parkland Plaza, and just about across the street from Silver City.
Posted at 11:17 pm in Uncategorized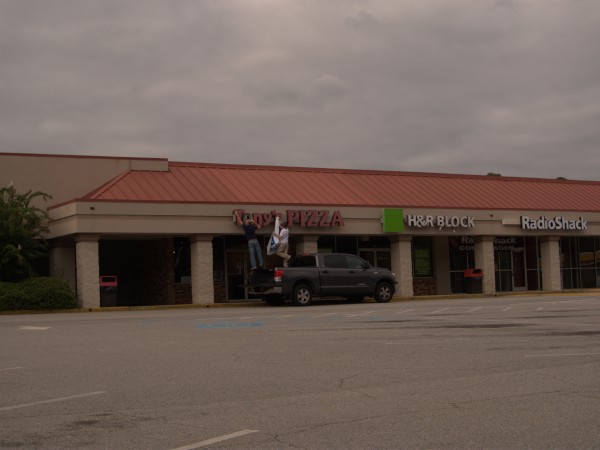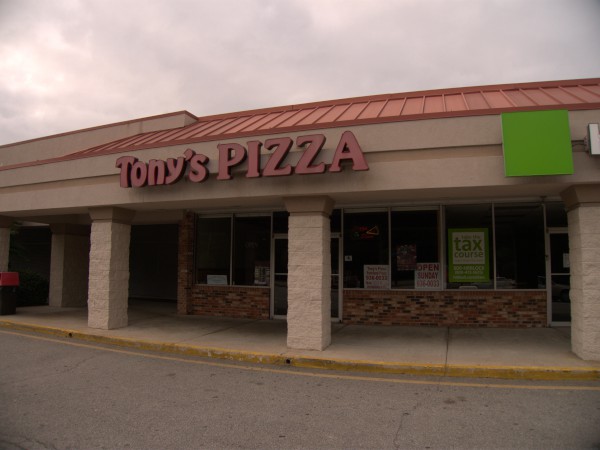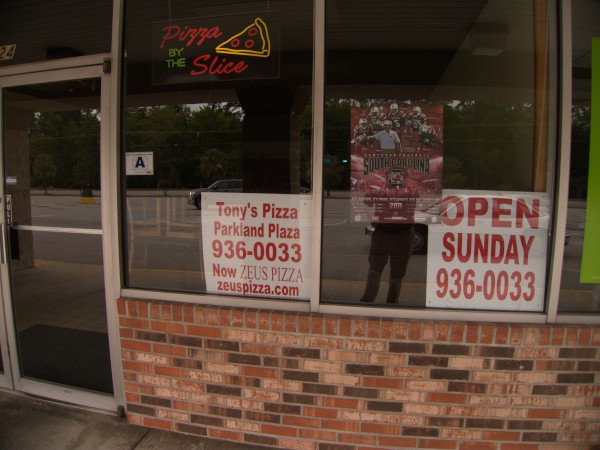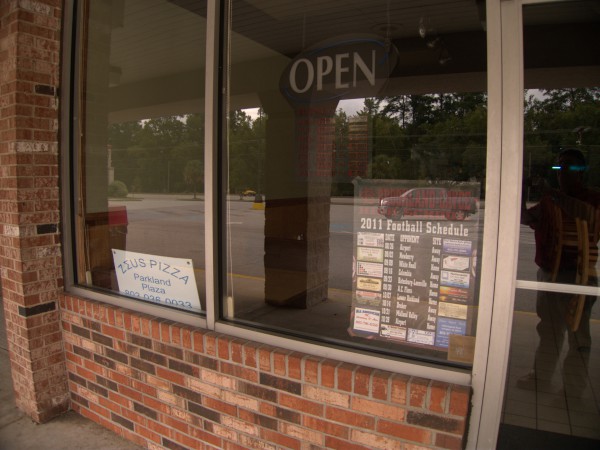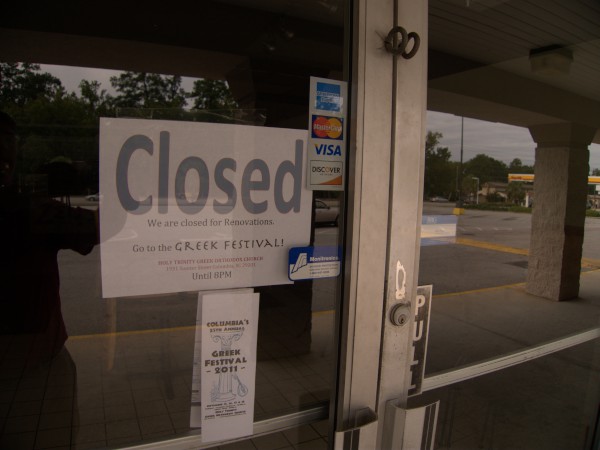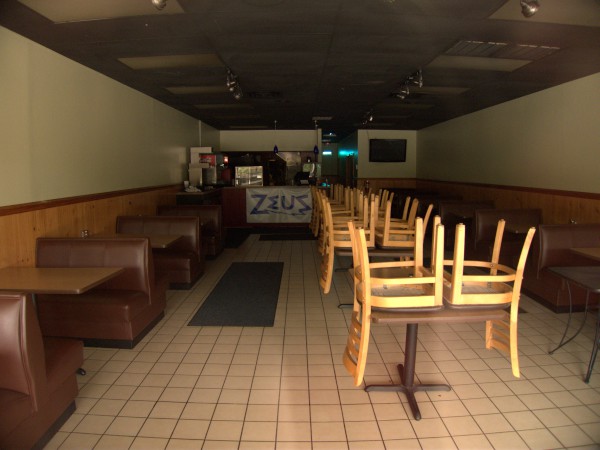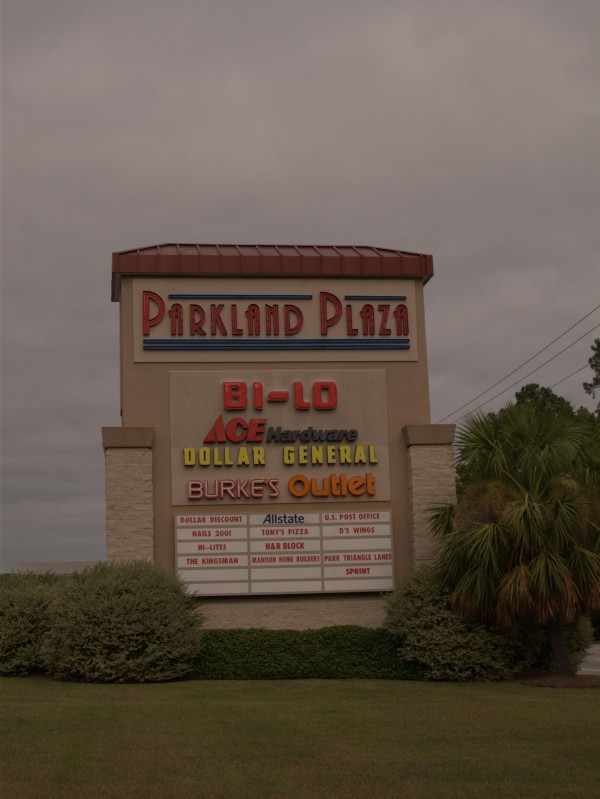 While I was out and about today, I noticed some guys apparently hanging a new banner that said Zeus Pizza on the marquee of Tony's Pizza at Parkland Plaza. When I got back by after making a few other stops, it appeared that perhaps I was wrong and they were taking it down, or they needed some more tools to make it stick. Either way, it's clear from looking at the signs in the store windows that the name change is official. I drove down the street to the Tony's near 12th Street, and there is no indication of any change there, so I guess just this location has changed ownership. (The Parkland Plaza roadside sign still lists Dollar Discount as well as Tony's).
The door sign namechecks Columbia's Greek Festival. I certainly took the opportunity to stop by this weekend and have some Baklava and Galaktoboureko!
(Hat tip to commenter Tonkatoy, sort of)
UPDATE 30 September 2011 -- Commenter Andrew sends these two pictures of the new Zeus banner I saw now being successfully installed: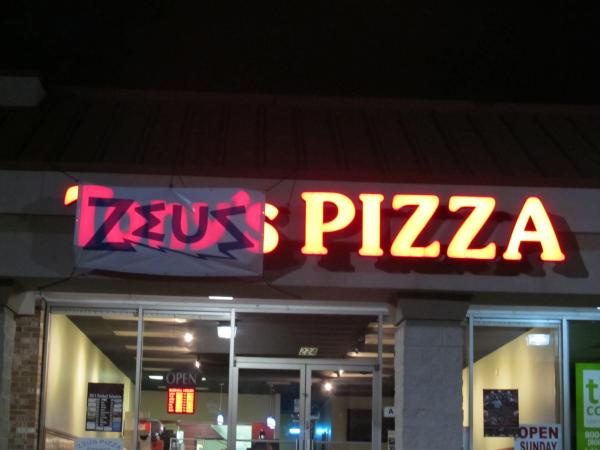 Posted at 11:34 pm in Uncategorized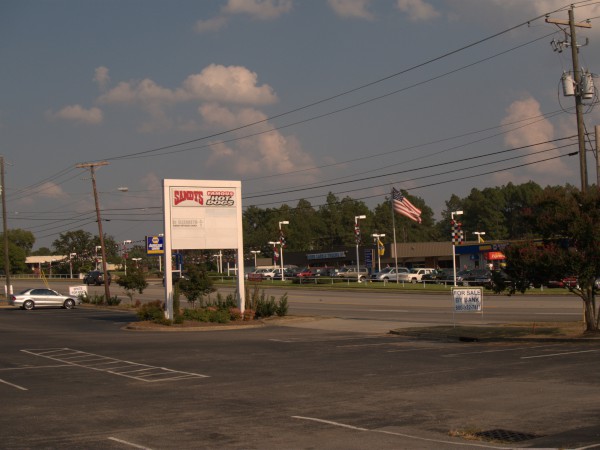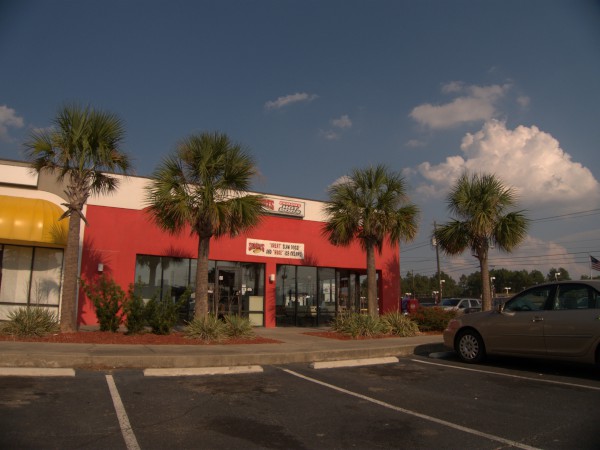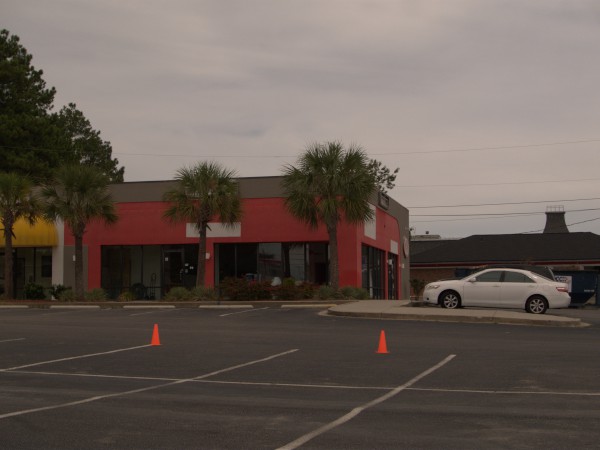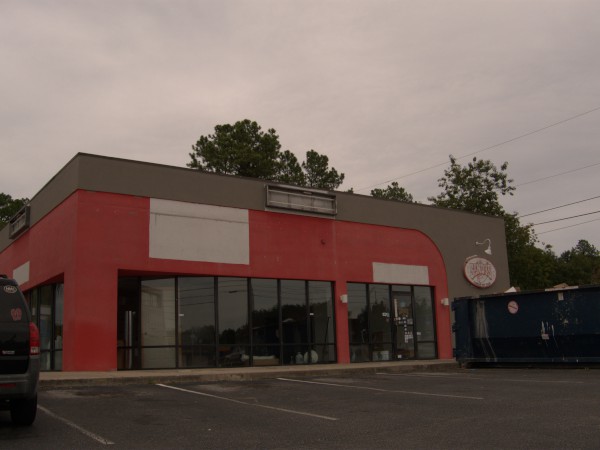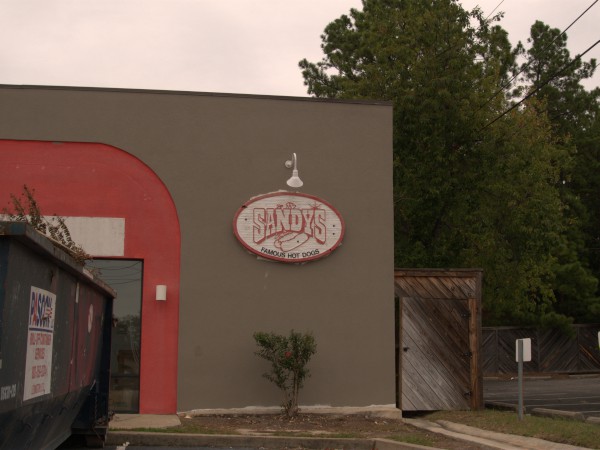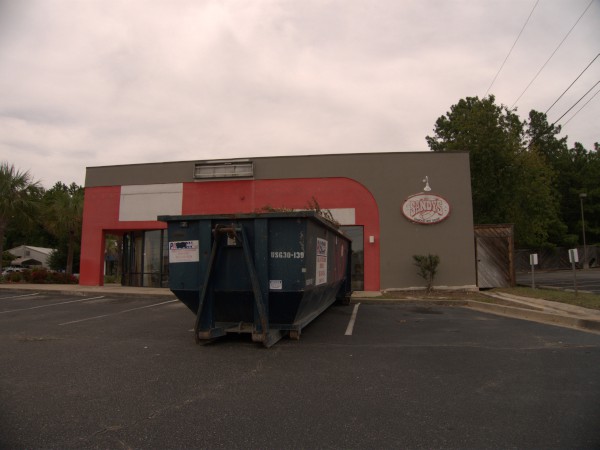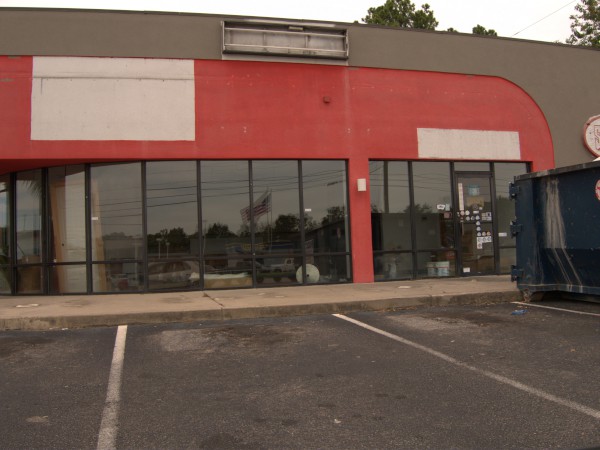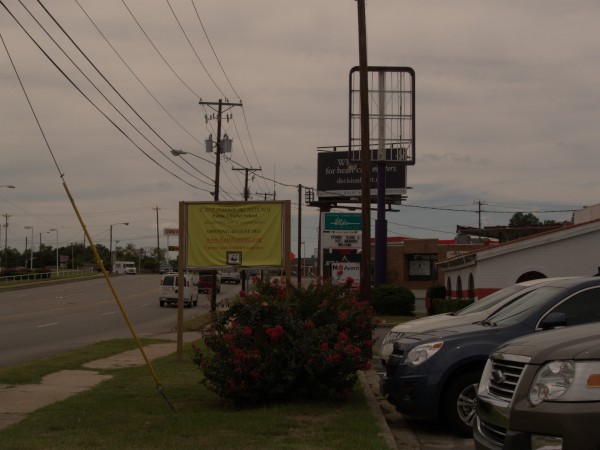 The first two pictures above come from a post noting changes in the surrounding plaza that I made last November.
At the time the whole plaza was for sale apparently as a bank forclosure. Since then, the place has been bought by East Point Academy charter school: "The first South Carolina Chinese Immersion Elementary School". (I'm not sure how that kid on their home page really feels about that Panda -- I'm reminded of a South Park episode..). Anyway, as a result, Sandy's and whoever else was still in the plaza had to get out.
Sandy's Facebook page calls this location Cherry Park, which I had never heard before, and notes that "we will open a new location soon", which I take to mean in the same general area.
(Hat tip to commenter tonkatoy)
UPDATE 5 April 2012 -- The Chinese immersion charter school which took over the whole plaza is now up and running: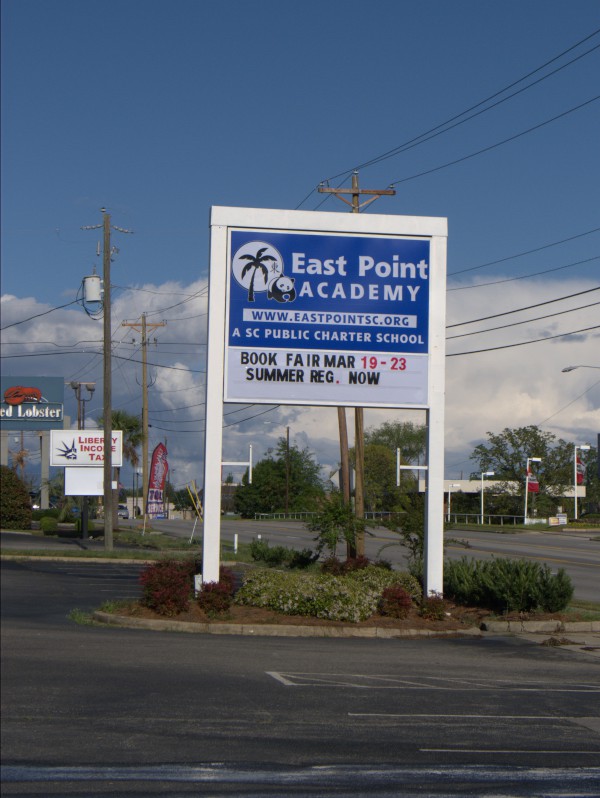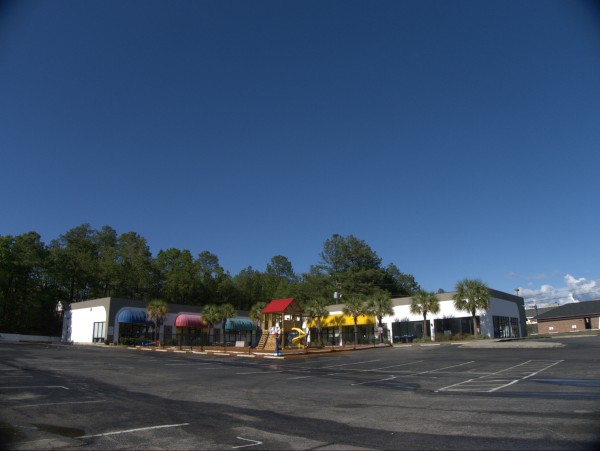 Posted at 1:18 am in Uncategorized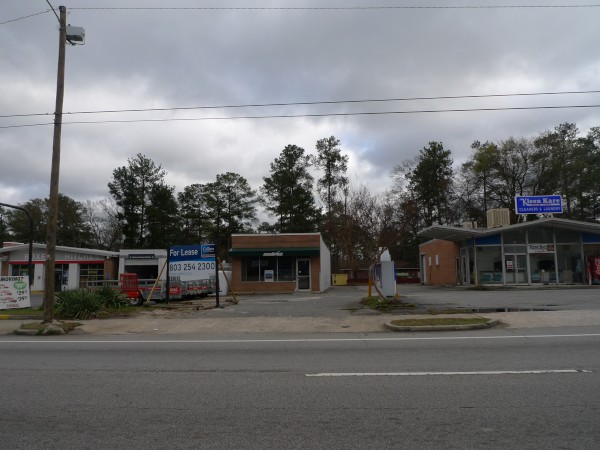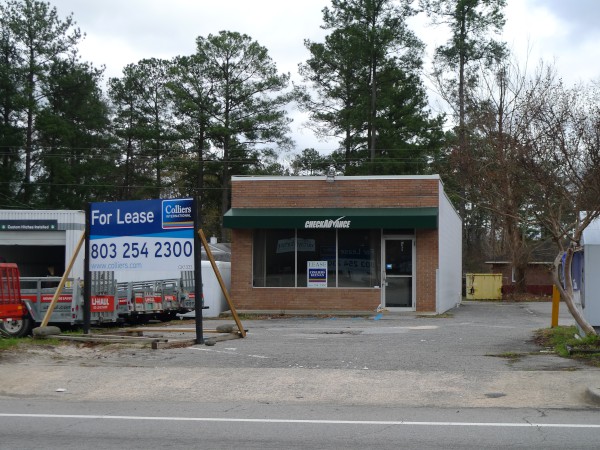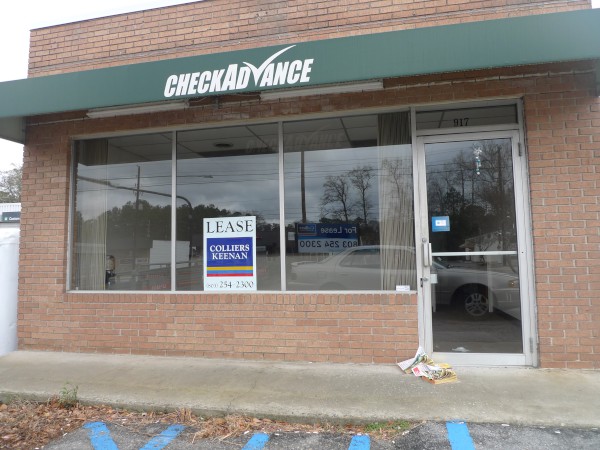 Here's another defunct cash advance place, this one on Knox Abbott Drive just down from Tony's Pizza. As is a fixture on (fairly) newly closed businesses this time of year, you can see the new, uncollected, phonebook in a bag by the door. (The same is true for Master Tire if you look closely.)
Posted at 2:24 am in Uncategorized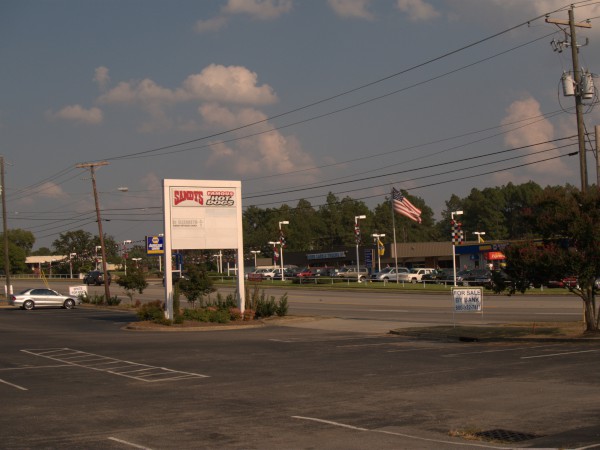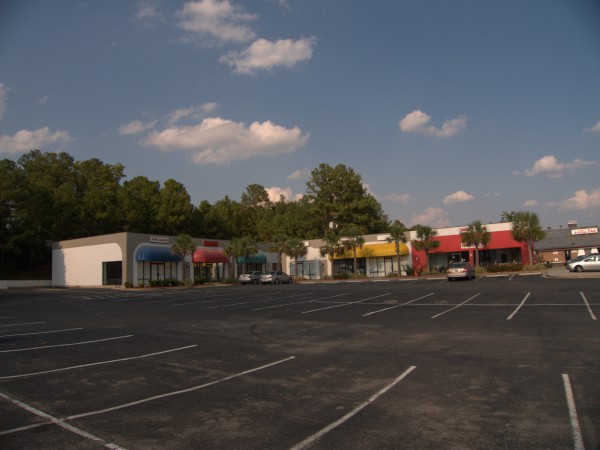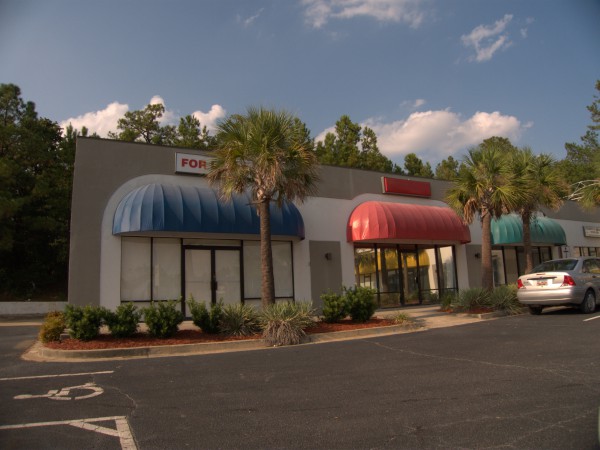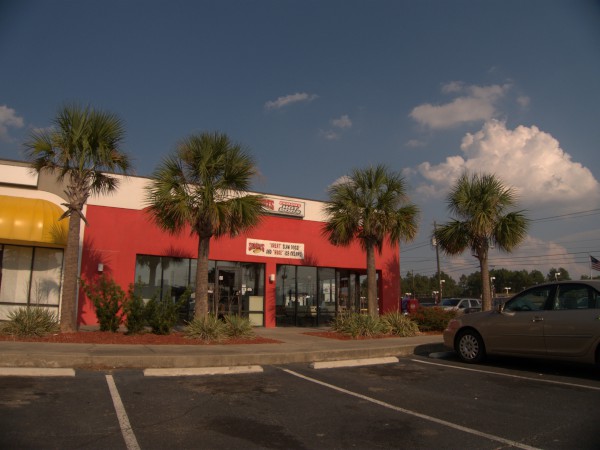 For Sale By Bank the sign reads at this colorful strip mall on Knox Abbott Drive.
It appears that Sandy's Famous Hot Dogs is pretty much the only business left here, and I'm sure they will probably continue under the new owners when and if.
I'm not exactly sure why this place didn't prosper. I find it rather attractive, with all the bright colors, and it's not particularly hard to get to, or to get in and out of.
I don't believe the Taco Bell building on the west side of the plaza is officially part of it, but its re-incarnation seems to have gone wrong, leaving it empty as well.
UPDATE 27 August 2011: The plaza has been sold and Sandy's is gone.
UPDATE 5 April 2012 -- The Chinese immersion charter school is up and running: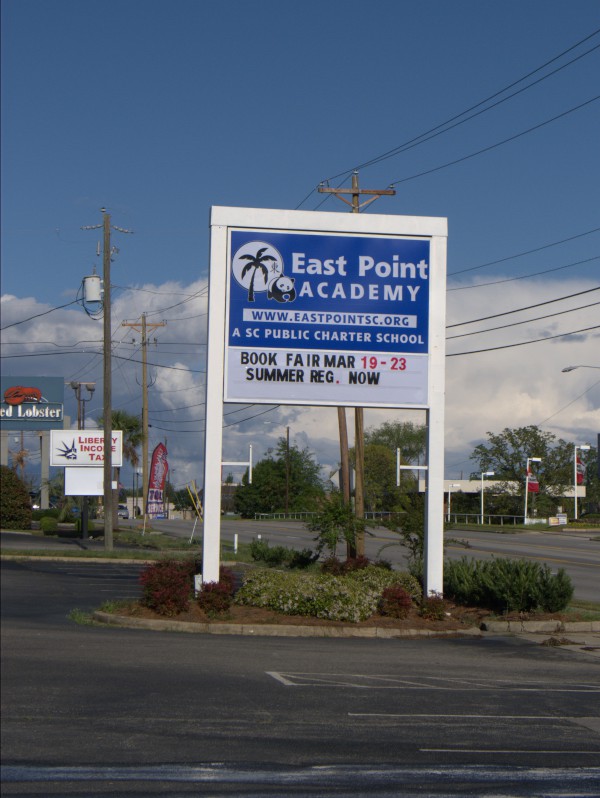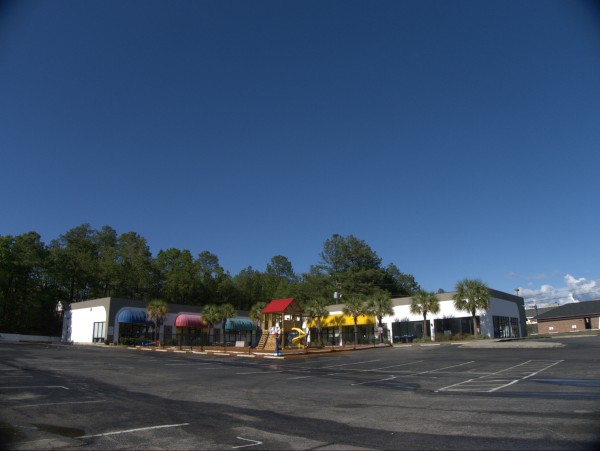 Posted at 2:10 am in Uncategorized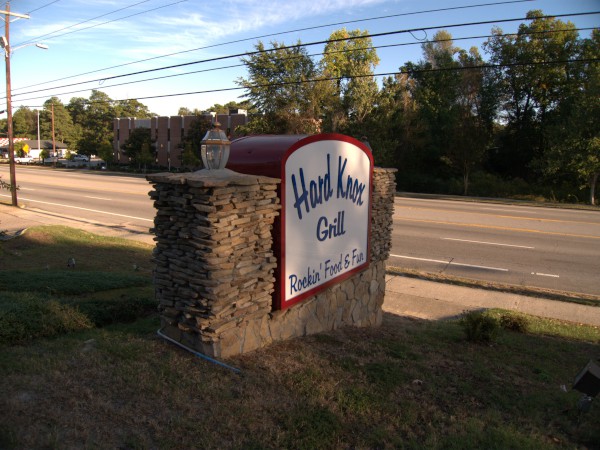 I've written about this building before in the closing for Black Bull Restaurant. Hard Knox Grill was the immediate follow-on operation in that building, and was, I believe a rock-and-roll nightclub as well as a restaurant. I say "I believe" because it's another of the many places in and around town that I had a vague intention to get to sometime, but never did until it was too late.
At any rate, looking at the posted operating hours, it's probably just as well I never drove over there for lunch. That sign also appears to tell a story in that apparently at some point full-week operations were cut back to weekend-only mode.
The stack of Free Times newspapers sitting by the door is the "October 13-19 2010" issue. Those would have been dropped off on the morning of Wednesday 13 October. Since they were never taken inside to the rack in the foyer, but there is no pile from the previous week, I think it's safe to say the place operated Friday & Saturday 8 & 9 October, but not since.
(Hat tip to commenter "Nobody")
Posted at 12:30 am in Uncategorized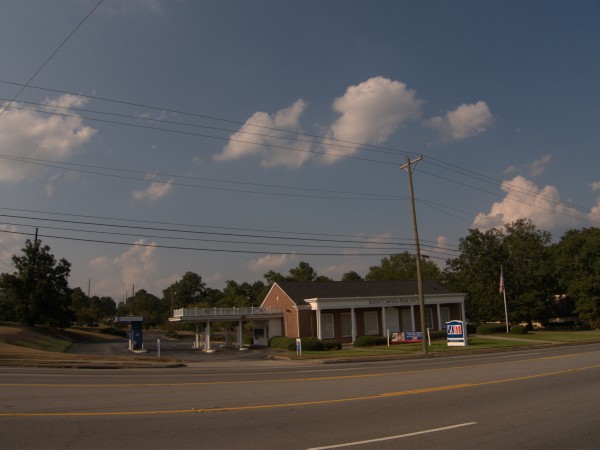 1108 Knox Abbott Drive does not seem to exist anymore. I believe that this SCB&T at the corner of Knox Abbott and 11th Street is the successor location, but I could be a bit off on exactly where the demolished Putt-Putt center was.
The last listing for Putt-Putt Golf & Games was in the Feb 1985 phonebook, so apparently they closed down sometime in 1985, just about the time I was leaving town for my 20 or so years of sojourning elsewhere. I can vaguely recall seeing the place, but I never got around to visiting it -- In my mind, minature golf was something you did at Bell Camp or the beach, and I had enough, or more than enough, video games closer to the University or closer to home to keep me busy.
Putt-Putt had a number of locations in Columbia for years, including Percival Road, Devine Street and Saint Andews Road. Those all closed and then, some years later, one on Sparkleberry opened, but didn't last long at all.
UPDATE 7 Nov 2010 -- OK, there seems to be a general consensus that the picture above is the wrong location for the former Putt-Putt. Some say it was about where Kenny's is: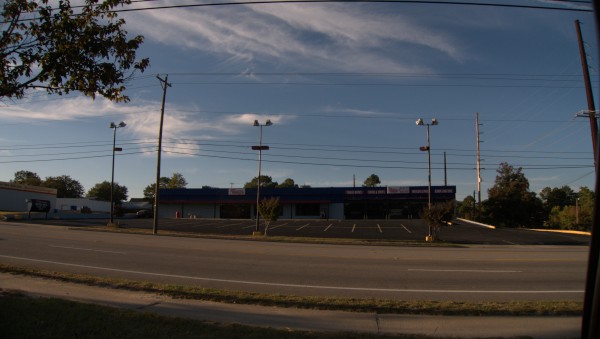 Others say as far up as Preciscion Tune: