Archive for the 'watches' tag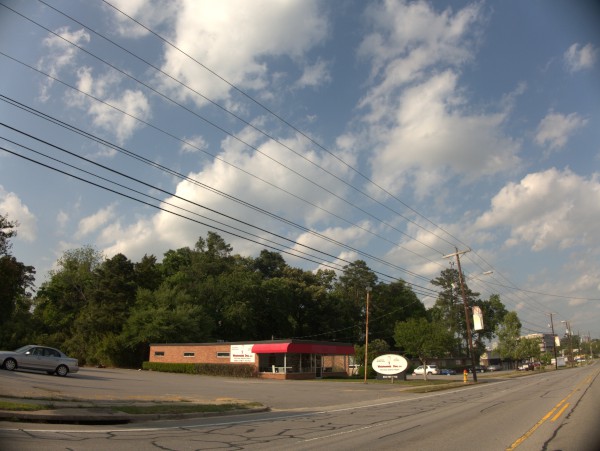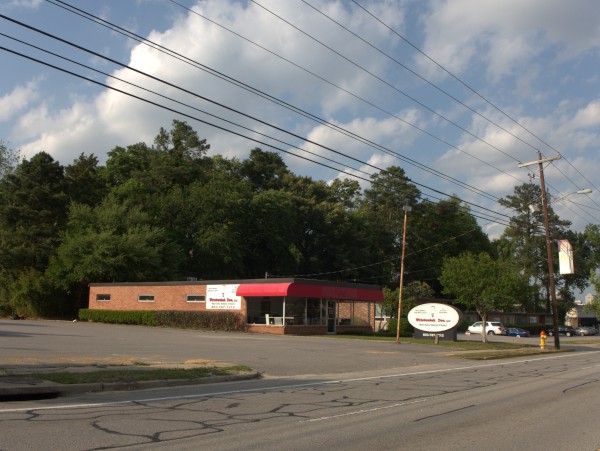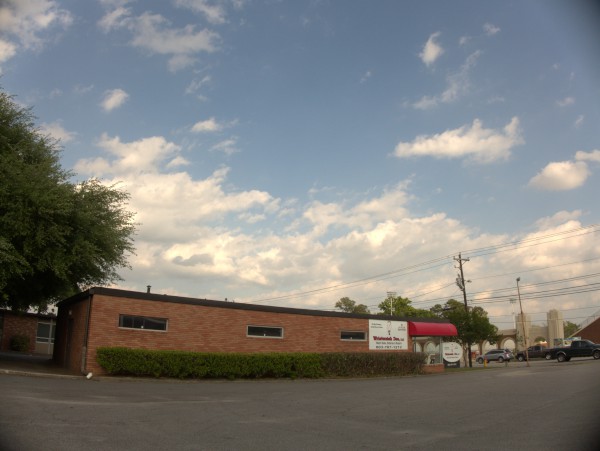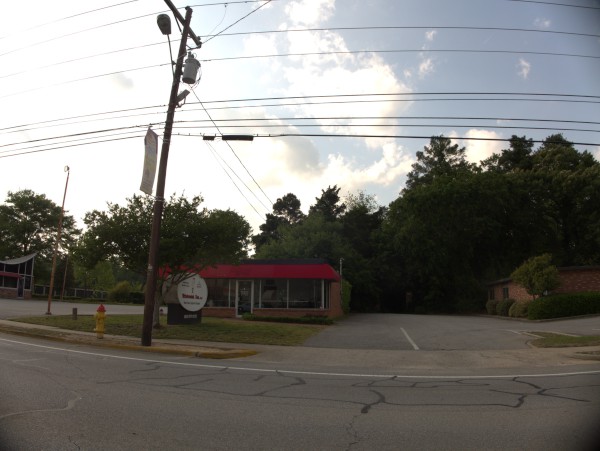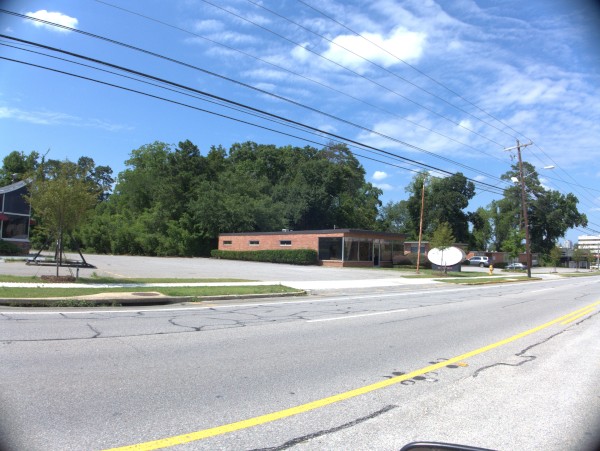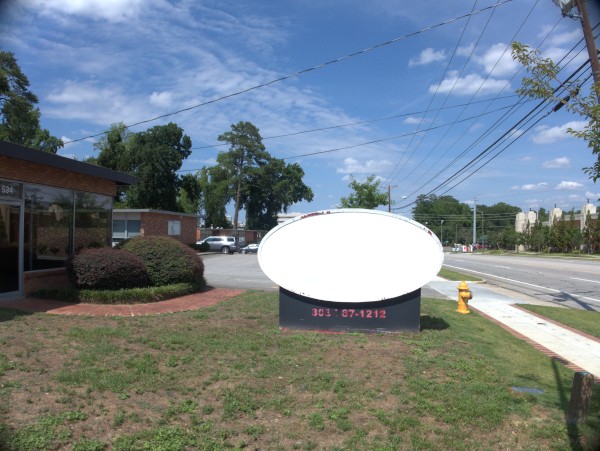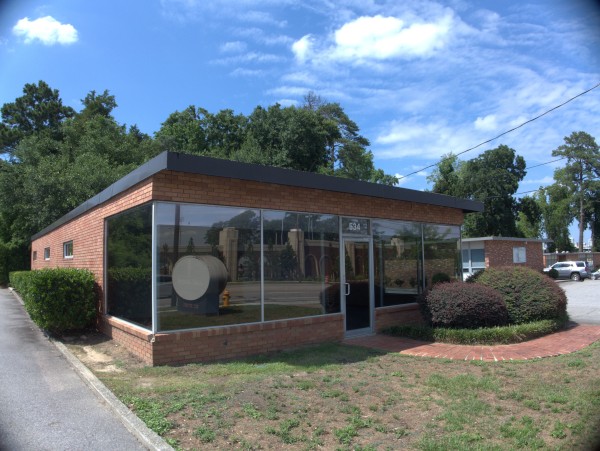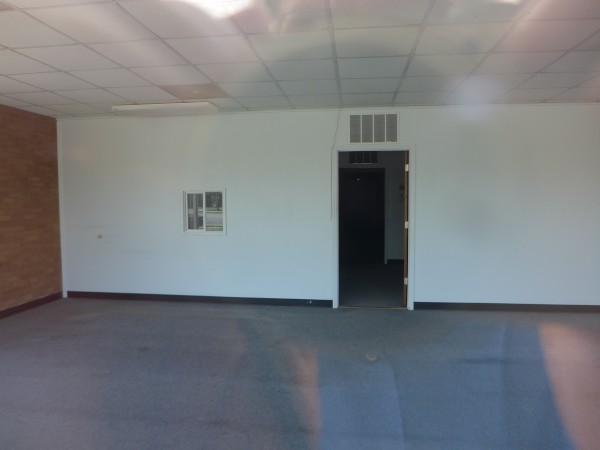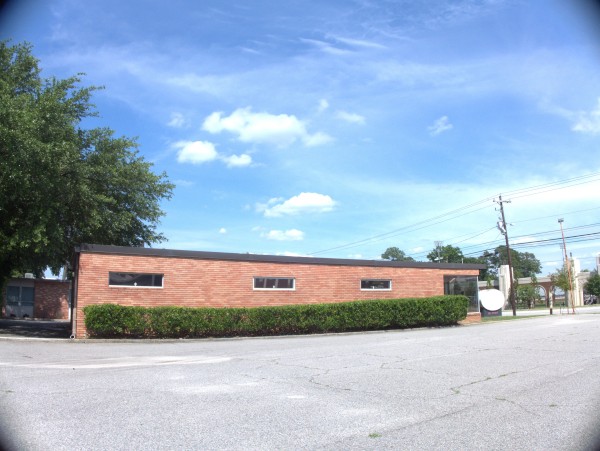 Wristwatch Doc used to be in Forest Acres where Marco's Pizza is now, but moved to Knox Abbott in April of 2014.
When the old Oscar de la Renta watch my father gave me in the 1980s started losing time, I took it here and they fixed it pretty quickly. (Well, I think they just replaced the guts, but that's fine with me, I'm a George Washington's Hatchet kind of guy.)
Unfortunately, I dropped it again a few months ago, and it's losing time again. Not sure where I'll take it this time.
Several folks in Have Your Say talking about watch batteries. If I'm in town, I take mine to Roof's on Forest Drive, and have never had a problem.
The wierdest time I ever had replacing a battery was when my watch stopped while I was spending a week working in DC. There's a big mall on the, um, blue, I think, line, Pentagon City or Crystal City, something like that. I metro-ed down to that and found a jeweler who told me: No problem! We'll send it off and have it back to you in two weeks. I asked if anyone had, in fact, ever taken them up on that, and apparently the answer was no.
Looking further there, I found something like the Watch & Sunglasses Hut, which did not inspire confidence, but I was there and didn't have any better options. The guy took the back off easily, and replaced the battery fine. Then he was having a dickens of a time getting the back on again, and I started to worry that he was going to bend it, or break the crystal with all the pounding he was doing. Finally he turns around to his counter and says, I guess I'm going to have to use this thingamajig that puts the puts the backs back on. He puts the watch in it, works a screw and presto: the back is on. I'm like, well, I dunno, but if I had a device for putting the backs of watches on, that might have been my first option..
(Hat tip to commenter badger)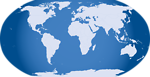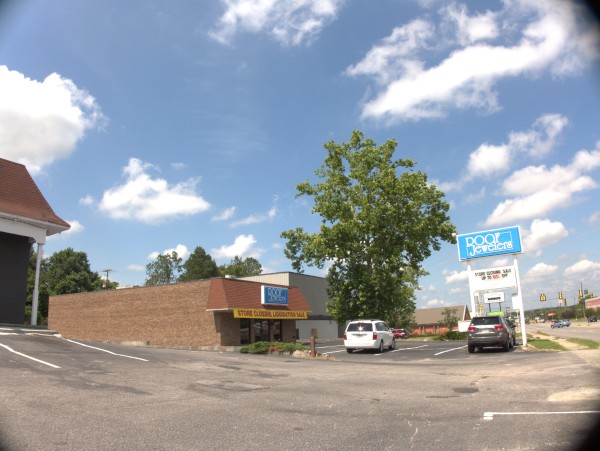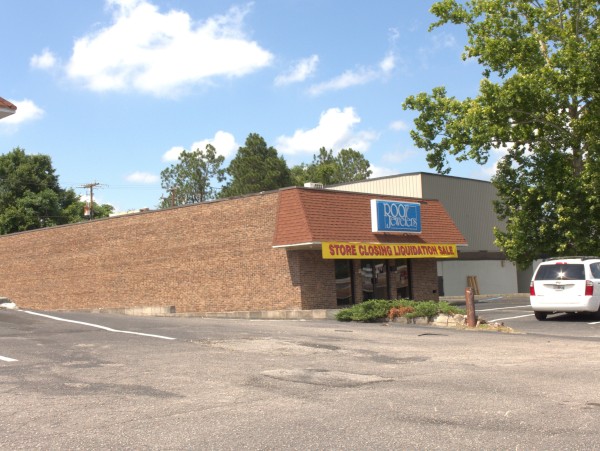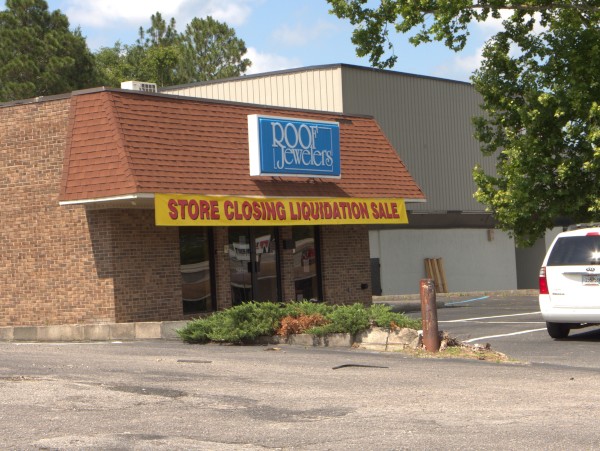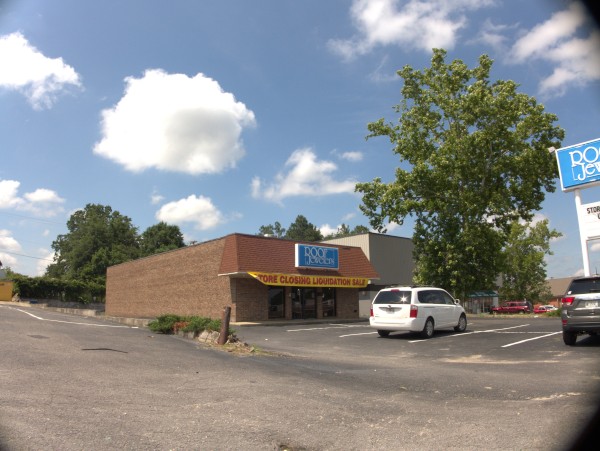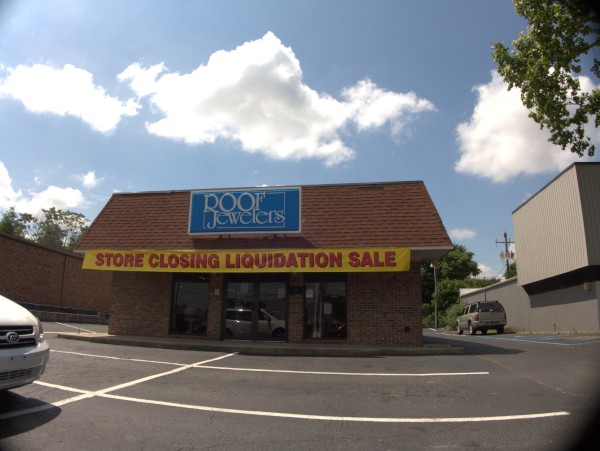 I tend to end up at Roof about once a year, as it it my go-to place for watch batteries and watchbands. According to The State they will be moving to Four J's Plaza on Forest Drive sometime this month.
From my point of view, this is about a wash, location-wise as both addresses are fairly convenient for me. It is another hit for Dentsville though.
UPDATE 28 June 2018 -- The new location: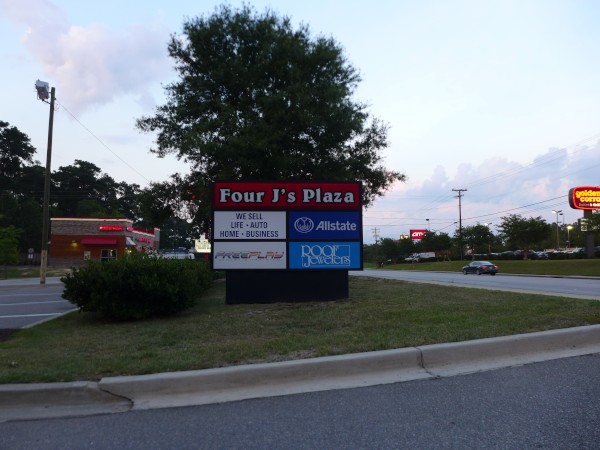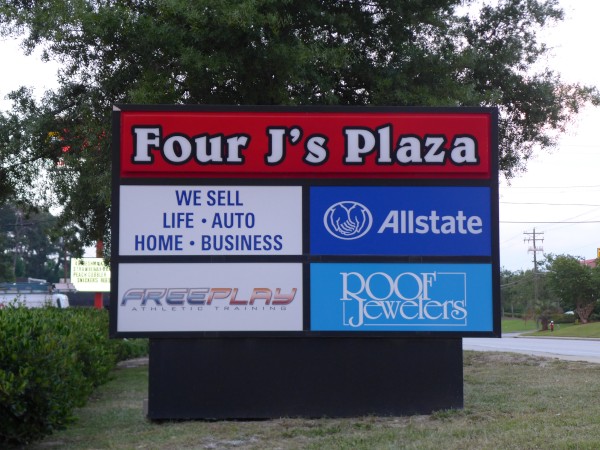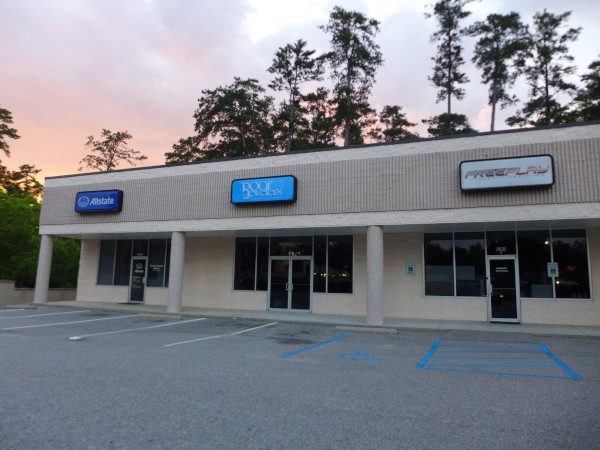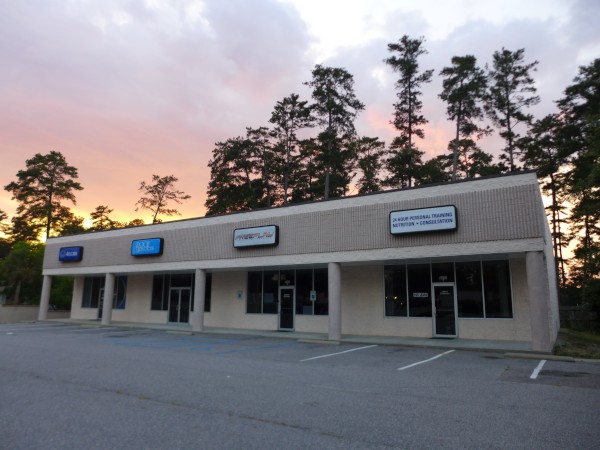 Posted at 11:33 pm in Uncategorized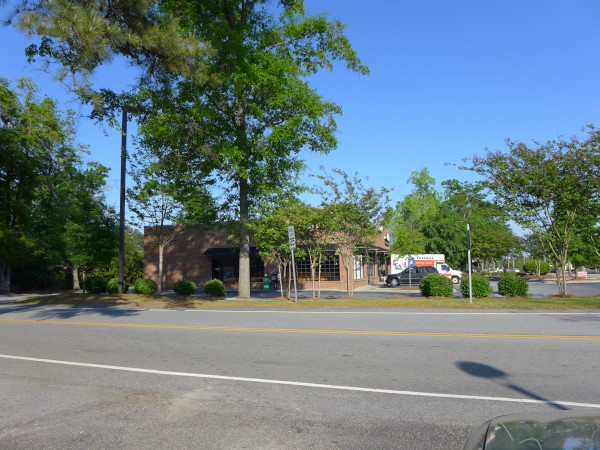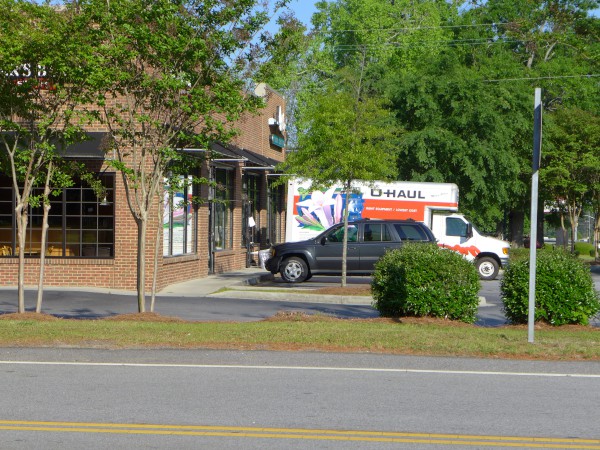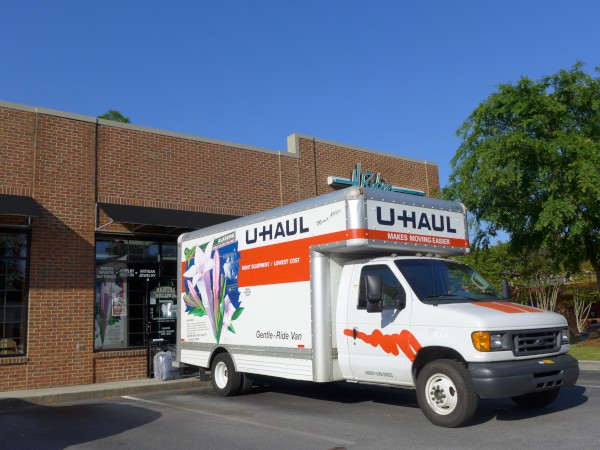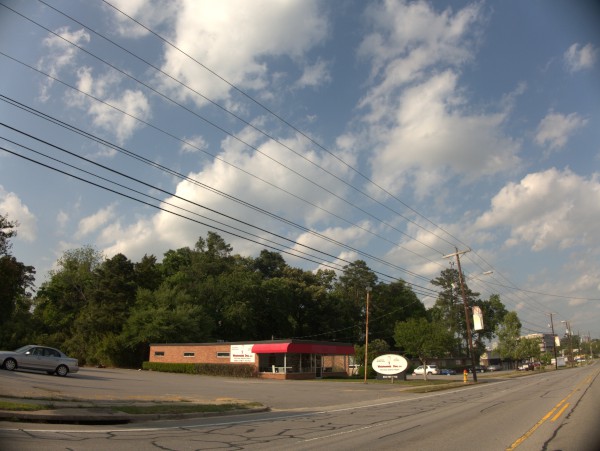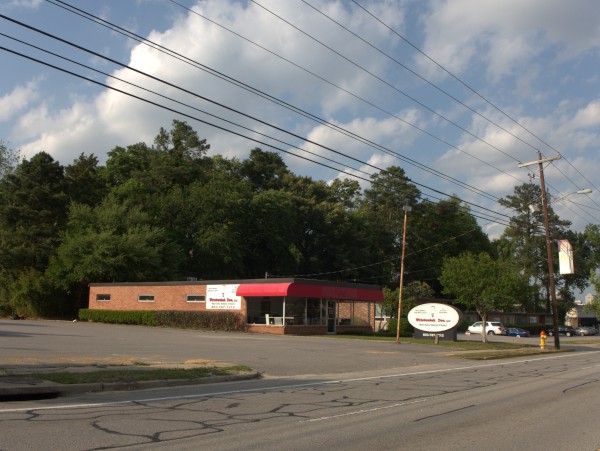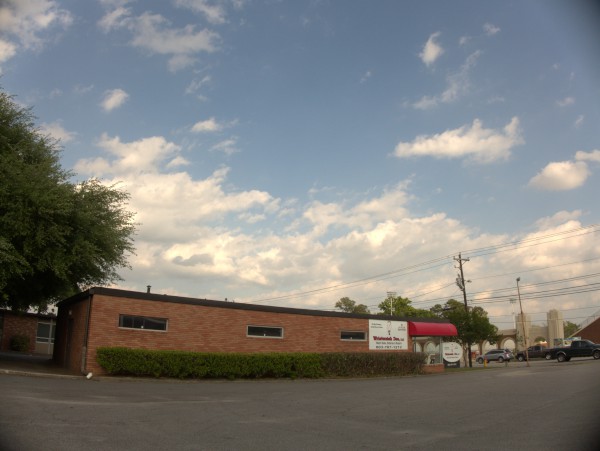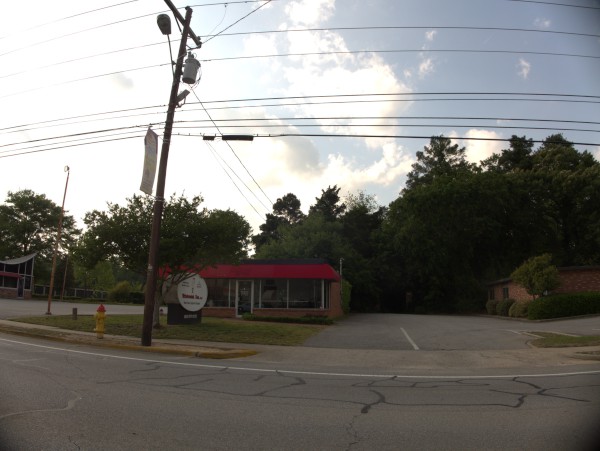 Well, I see I've already done a somewhat confused post on Wristwatch Doc when they opened a workspace on Fort Jackson Boulevard, but I'm going to make this a new post anyway.
As of yesterday, they have moved from the storefront on Forest Drive in the Brueggers building and out to 534 Knox Abbott Drive in Cayce. This, of course, is the former Signs 2 Go location.
I wish them well, but it was very convenient for me to have my watch batteries changed and get new bands at the Forest Drive location.
UPDATE 28 April 2014 -- The Forest Drive storefront and message: