Archive for the 'comics' tag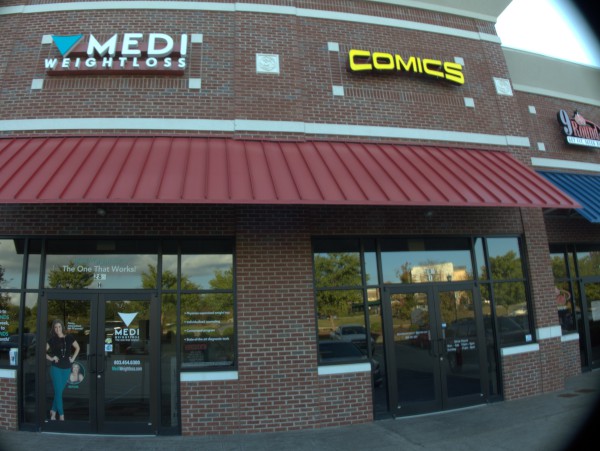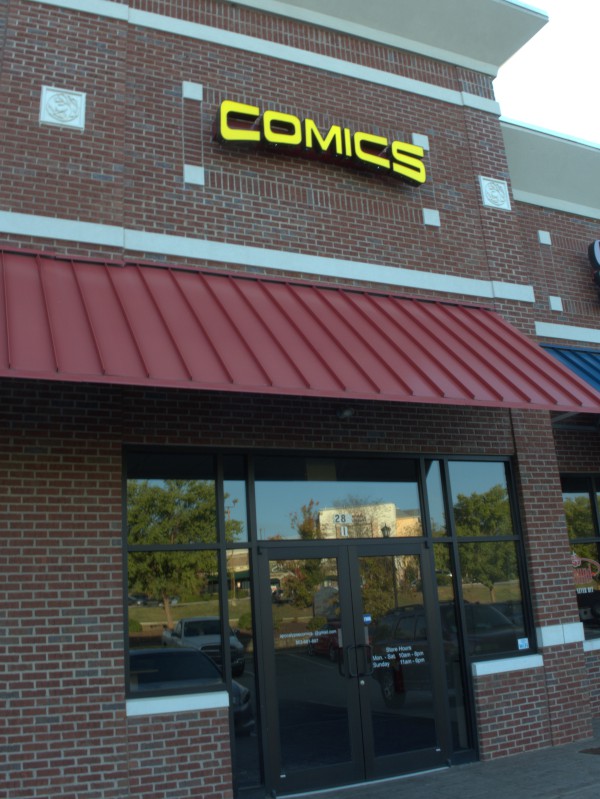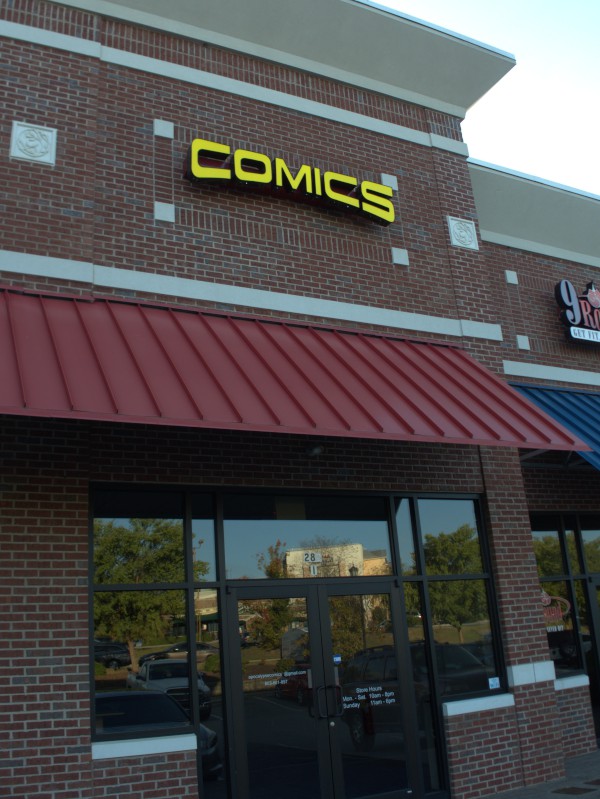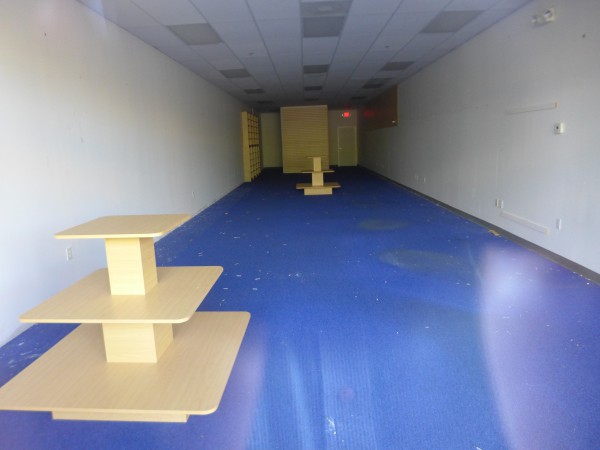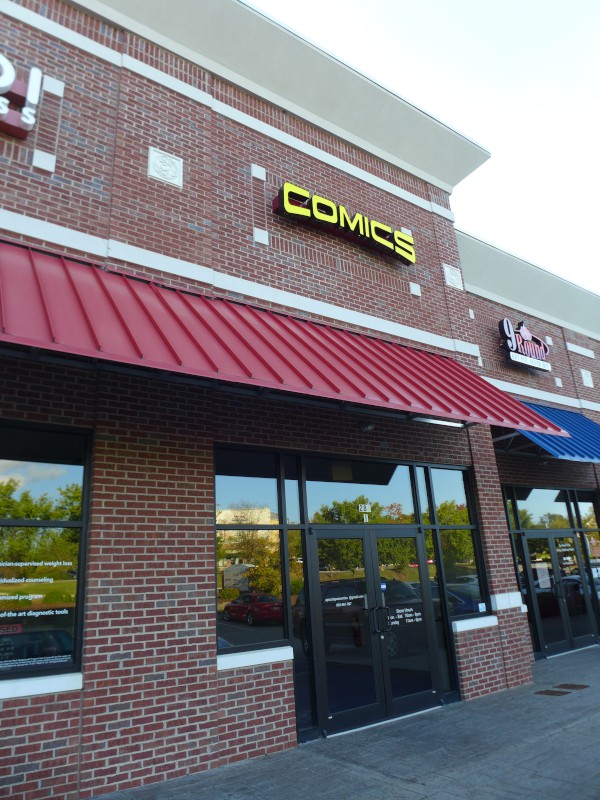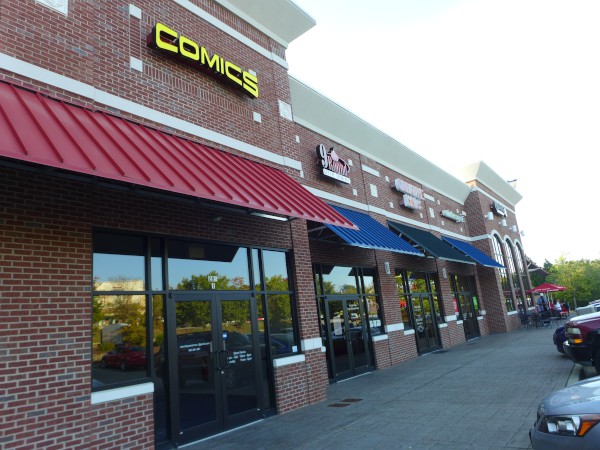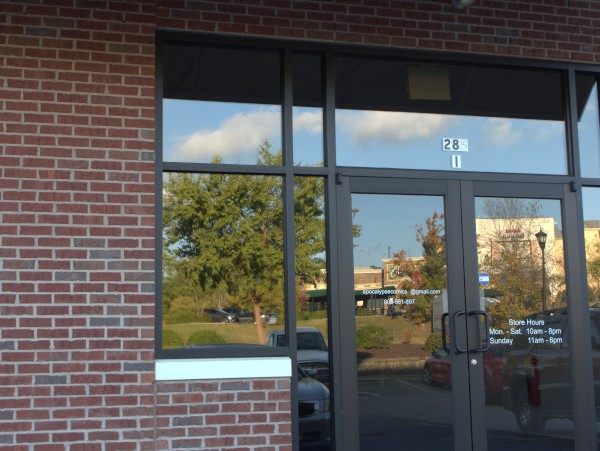 I believe I went into the Grand Strand location of Apocalypse Comics, which closed last year, a couple of times, but I never made it into this Harbison location. To be truthful, I get most of my comics nowdays from a subscription service which has pretty much curtailed my shop visits.
Here's a nice little write up about the shop in The Daily Gamecock.
(Hat tip to commenter Tom)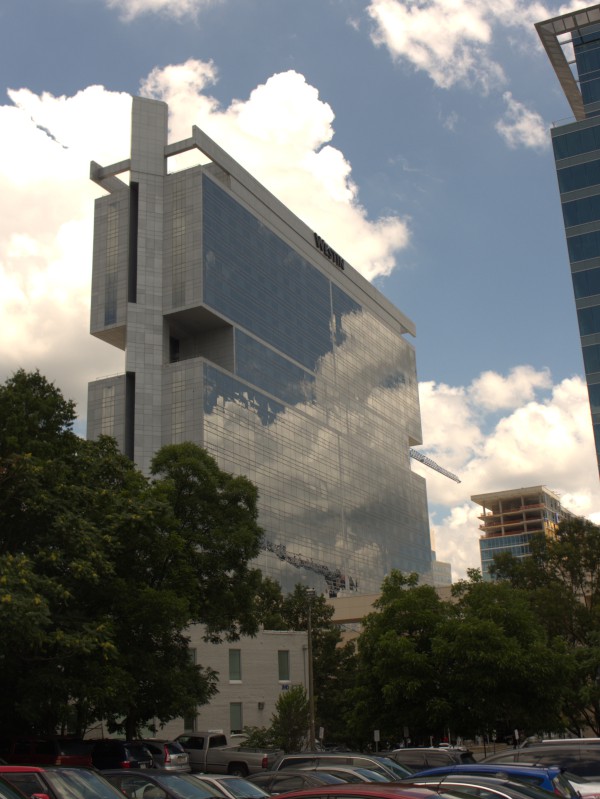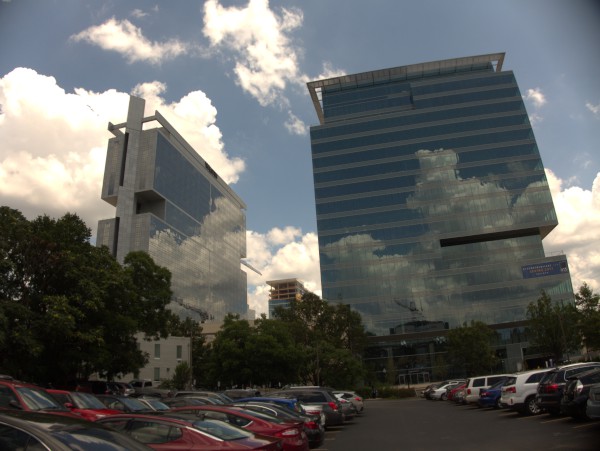 I took my annual jaunt up to the Charlotte Heroes Convention last Saturday, and couldn't resist a few clouds shots.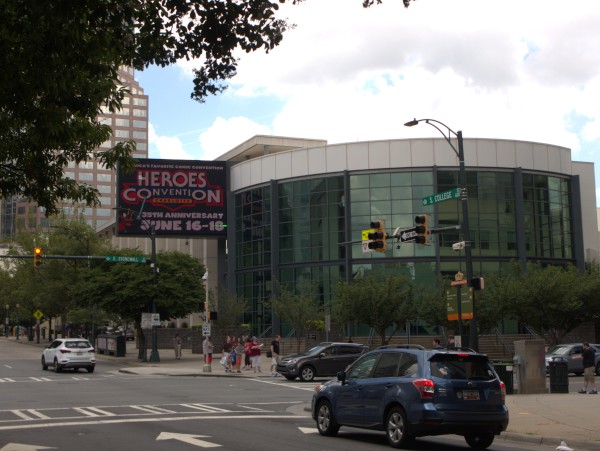 Parking is pretty easy considering what you might expect, and it's just a short walk to the convention center.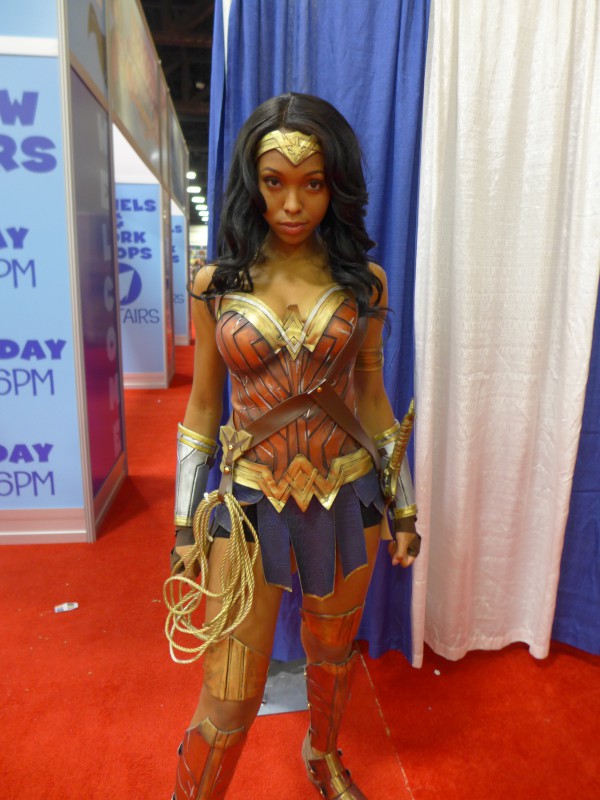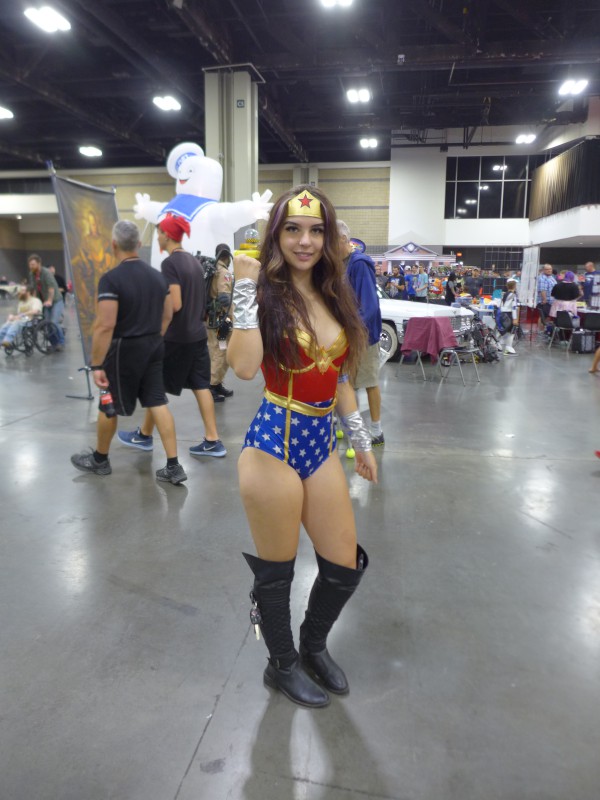 As you might expect there was a predictable, though certainly not unwelcome theme to this year's costumes.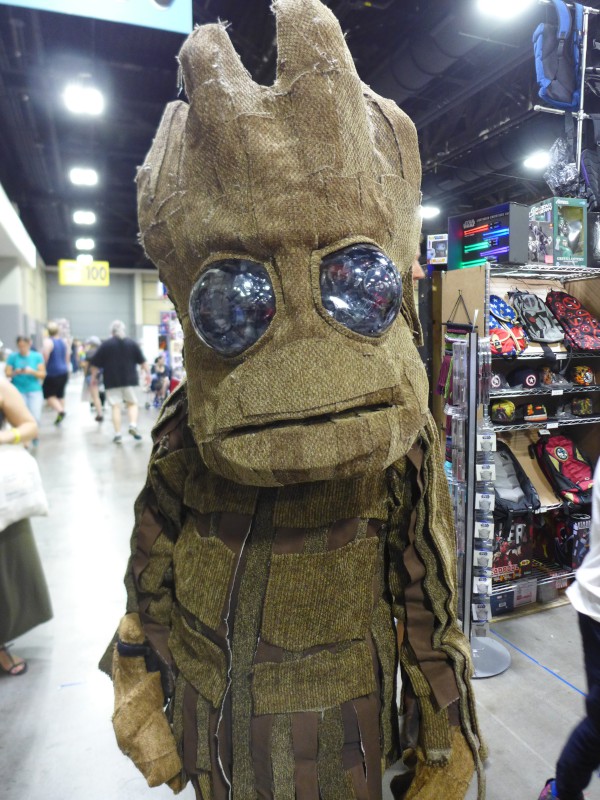 A bit of a palate cleanser..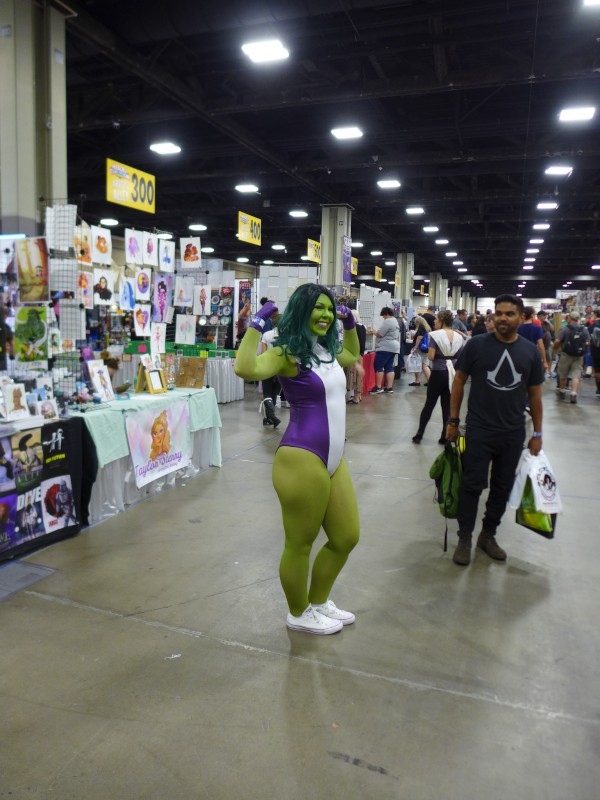 Love the "what the hey?" on the guy..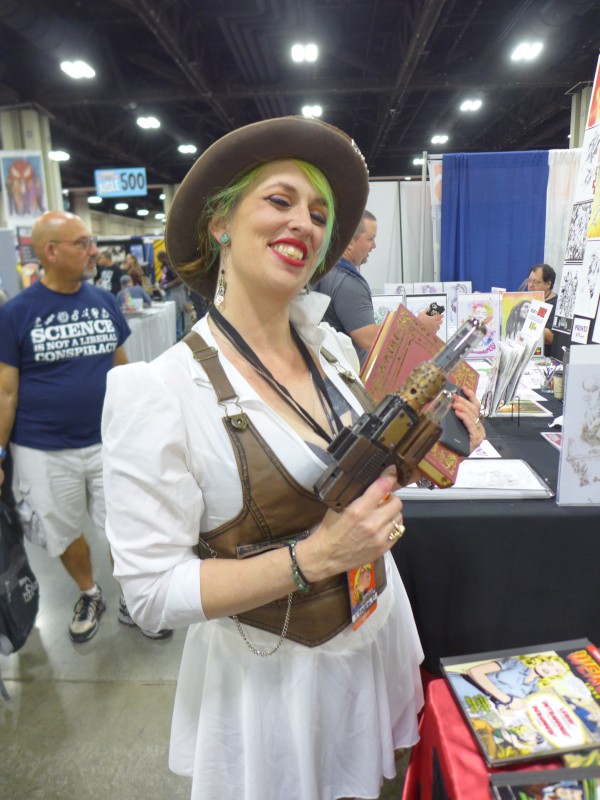 Some steampunk (note the vacuum tubes..)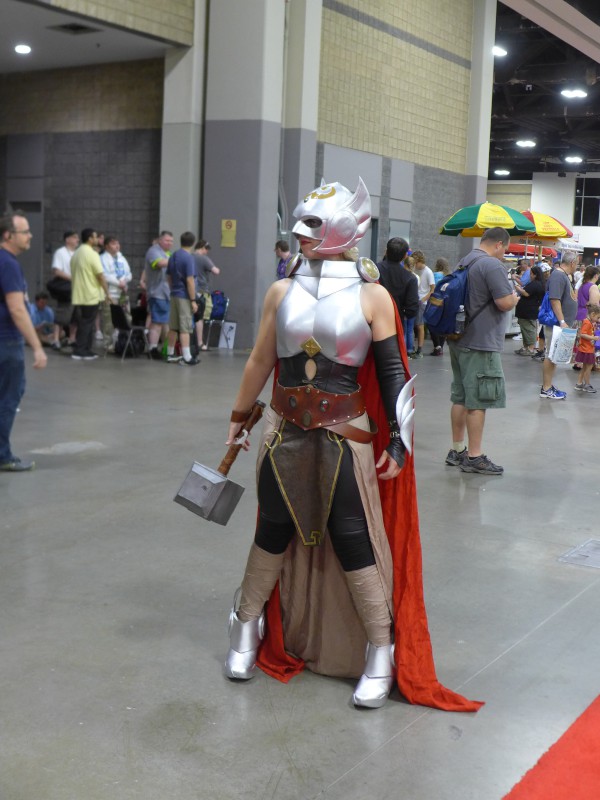 Whosoever holds this hammer...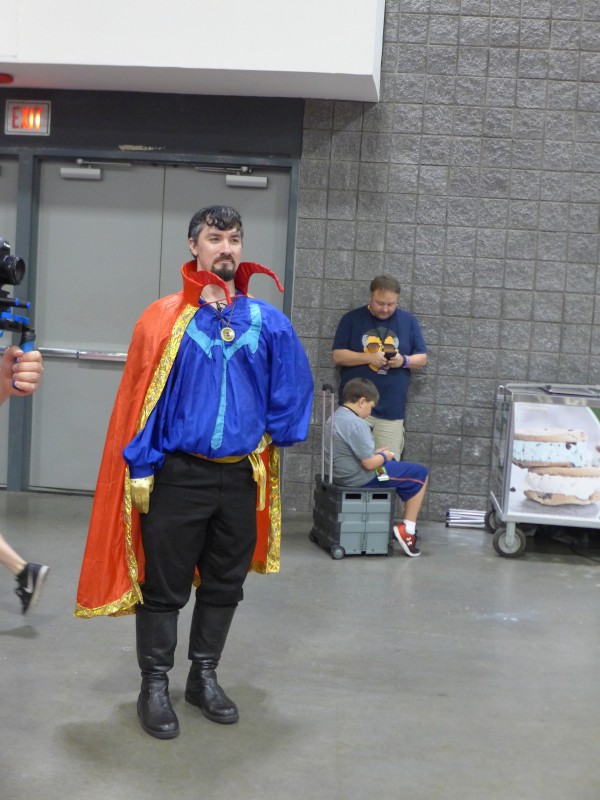 By the all-seeing Eye of Agamotto!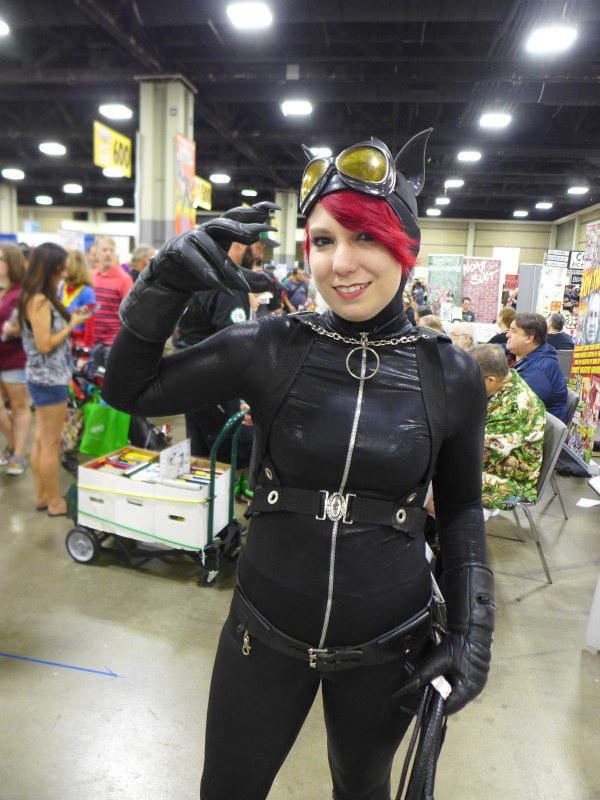 I thought I thaw a puddy tat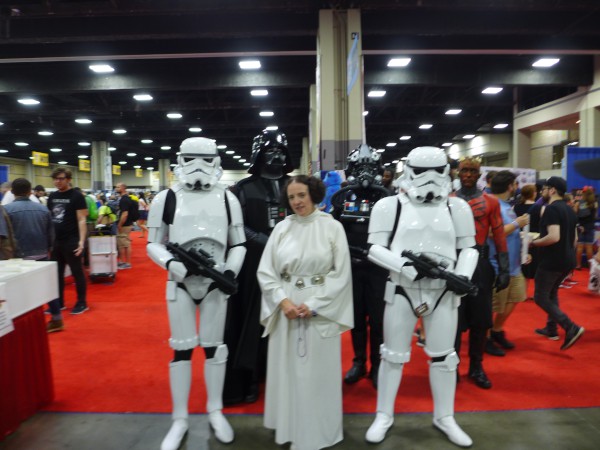 These are not the cosplayers you are looking for..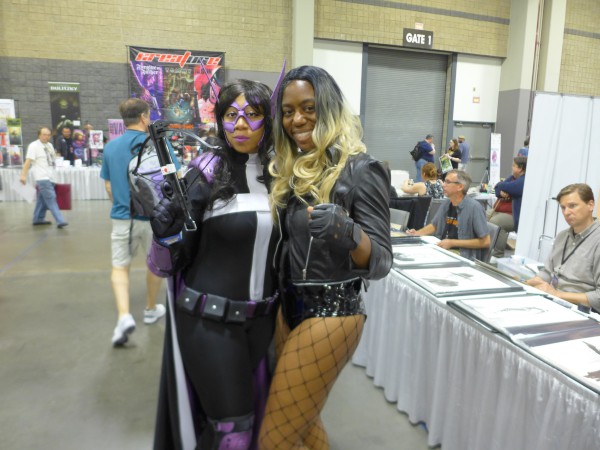 The Huntress, and I'm drawing a blank. (UPDATE: Black Canary, I think)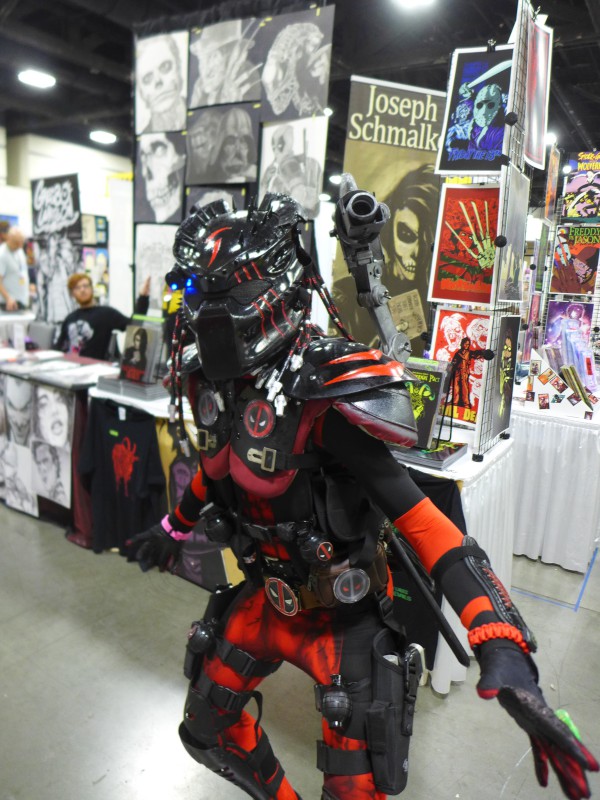 No idea, but I wouldn't cross him.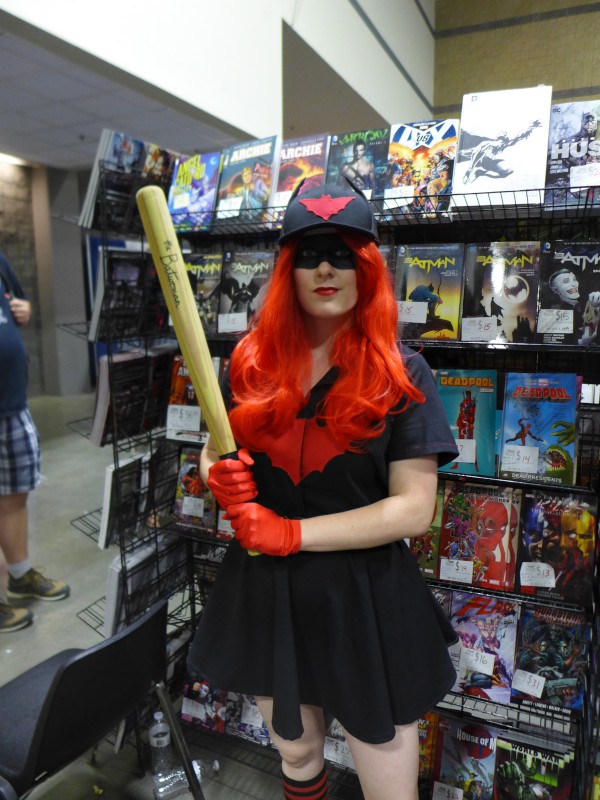 Cassie Kane, Batwoman (the "Bombshells" continuity version)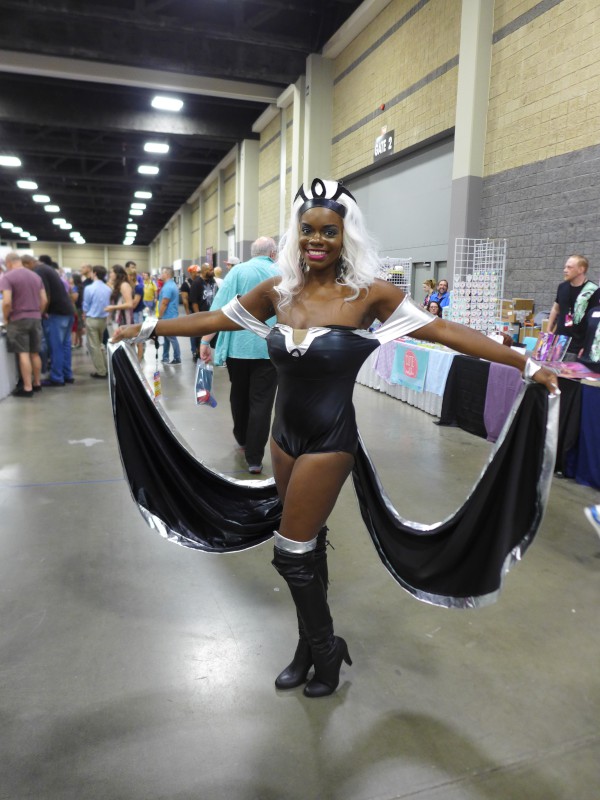 Storm...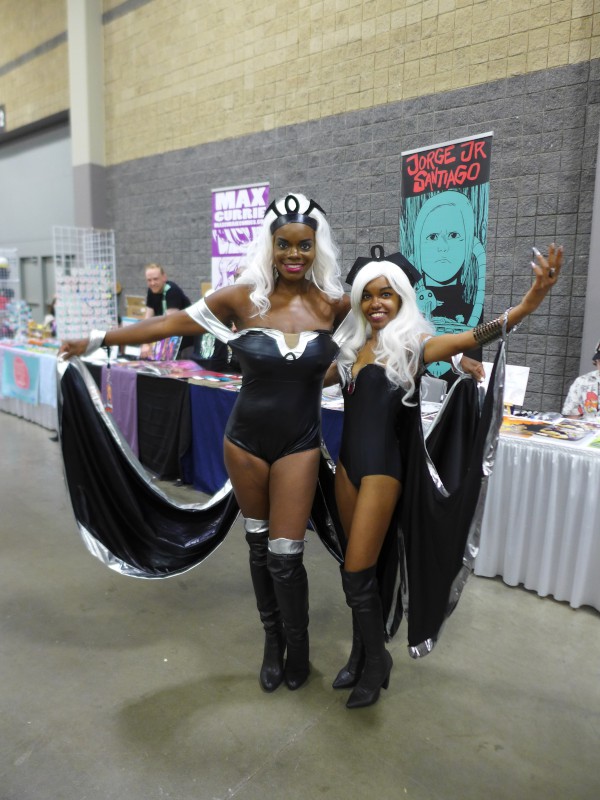 ...and Stormette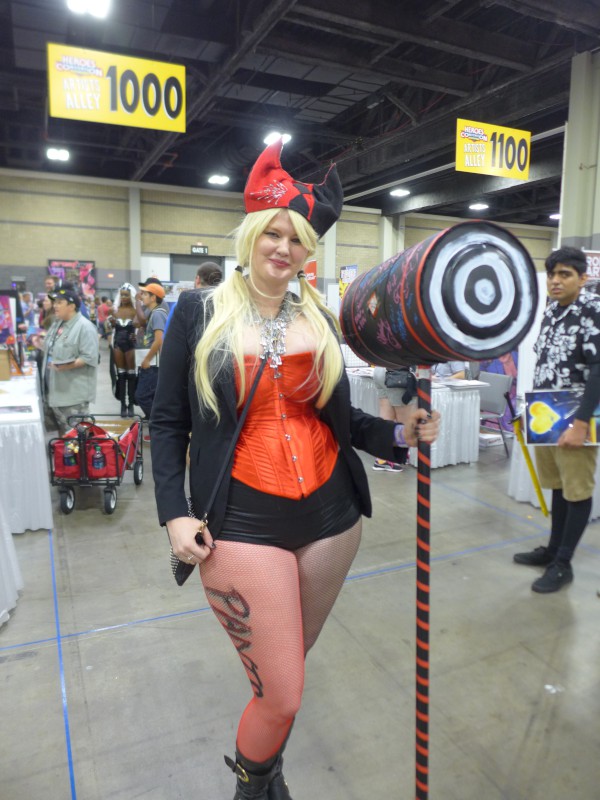 Harley Quinn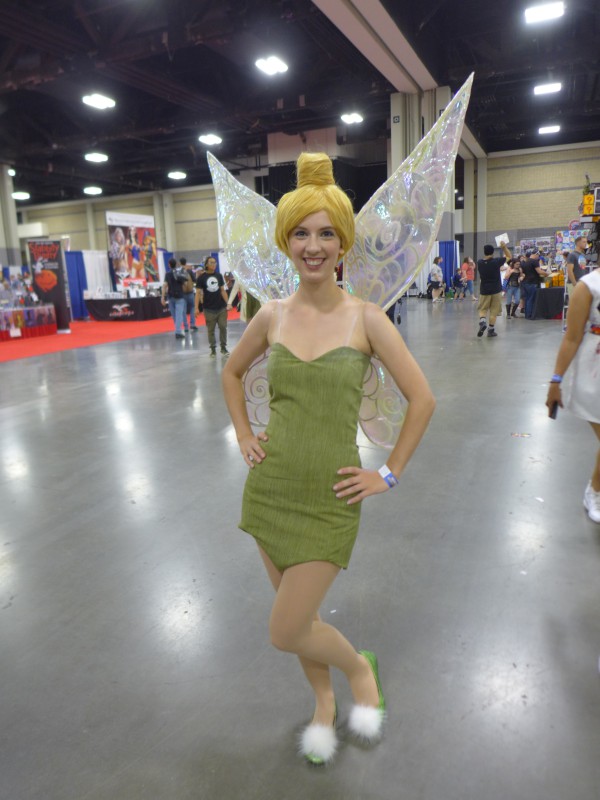 Never count the classics out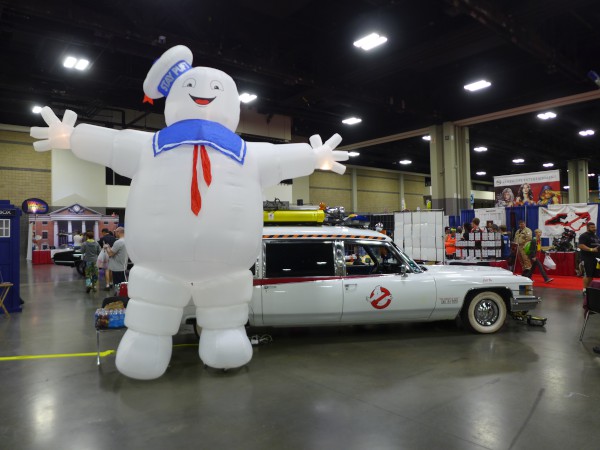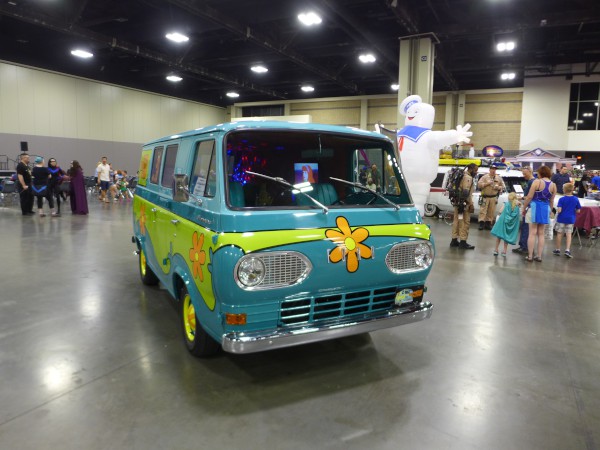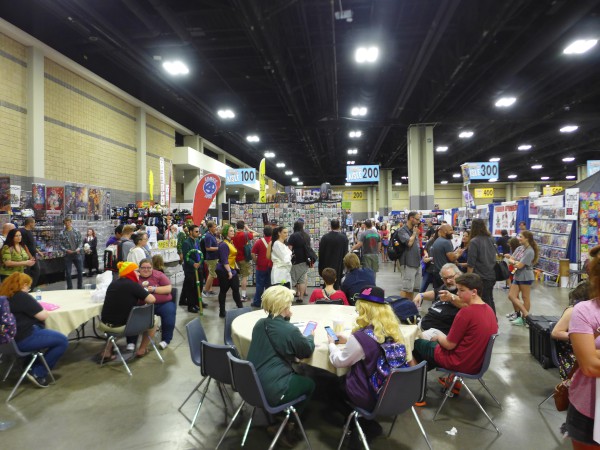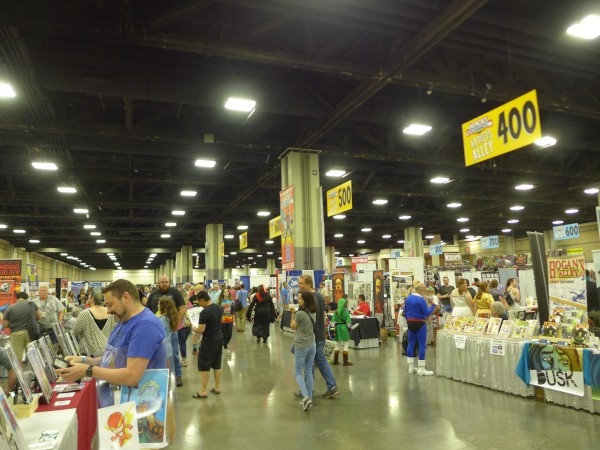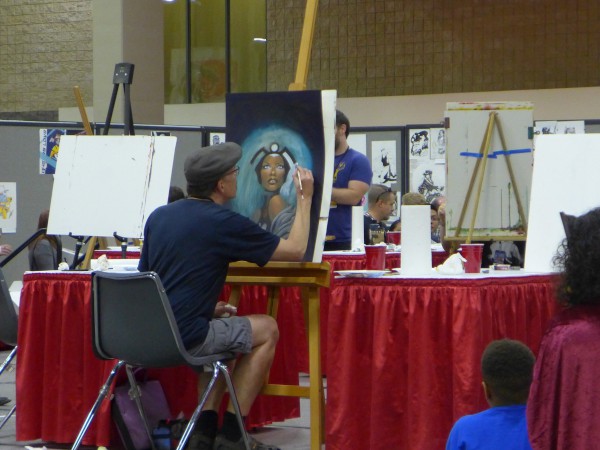 Swag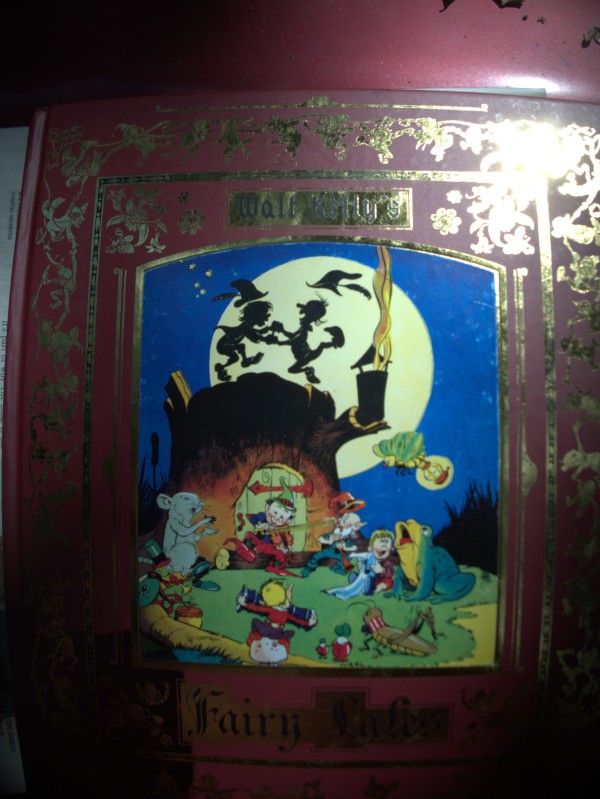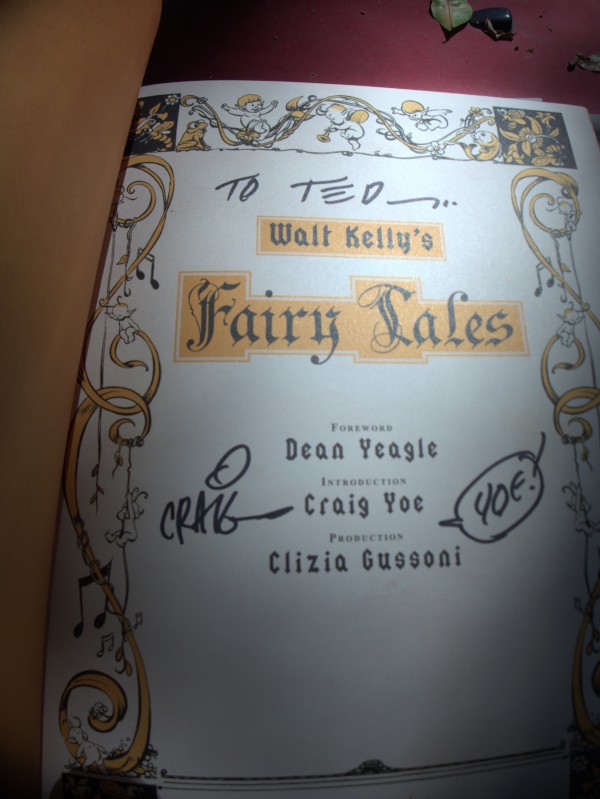 Walt Kelly's Fairy Tales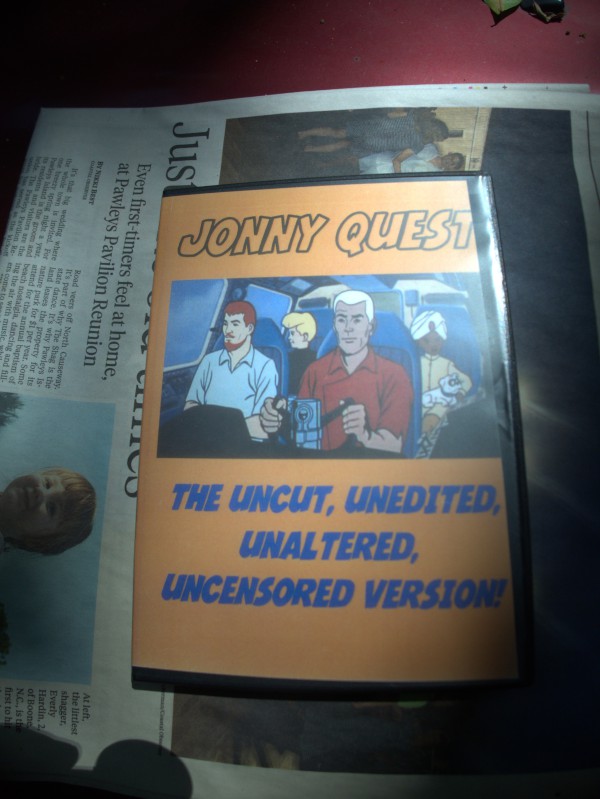 "Invisible Monster" remains the scariest Saturday morning cartoon ever..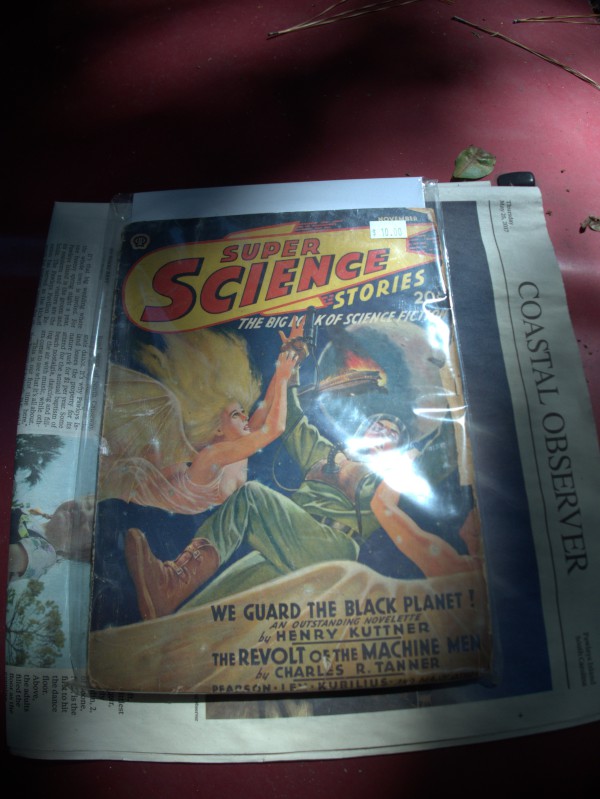 Henry Kuttner, maybe best known for The Twonky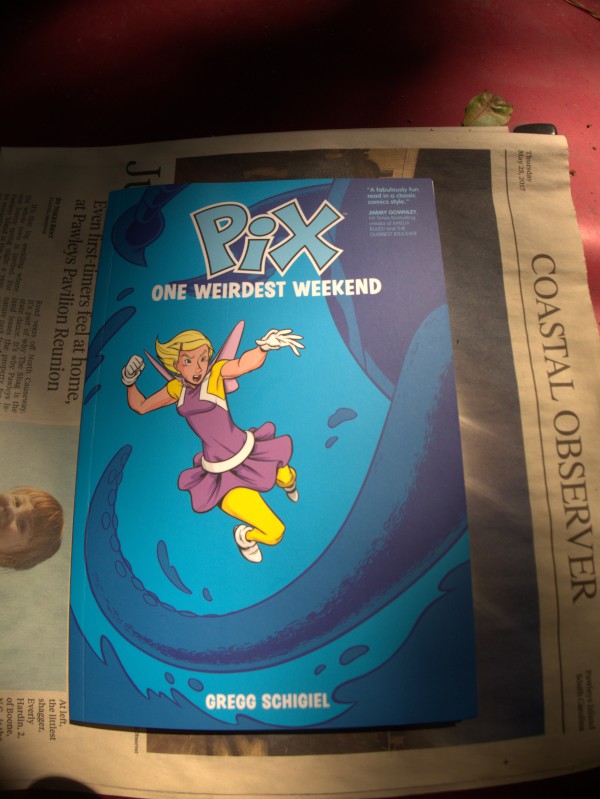 Girl Power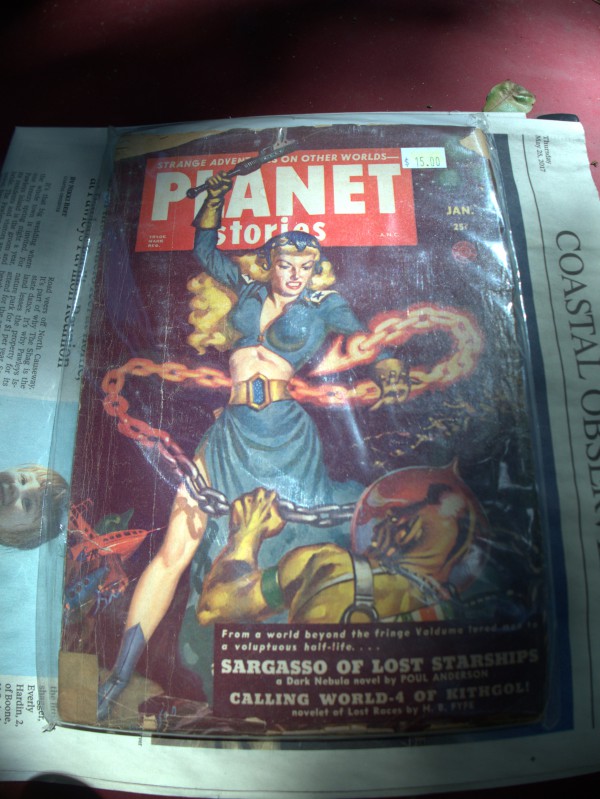 Planet Stories knew what covers would sell. (And published some decent "planetary adventure". Here's a Poul Anderson I haven't read)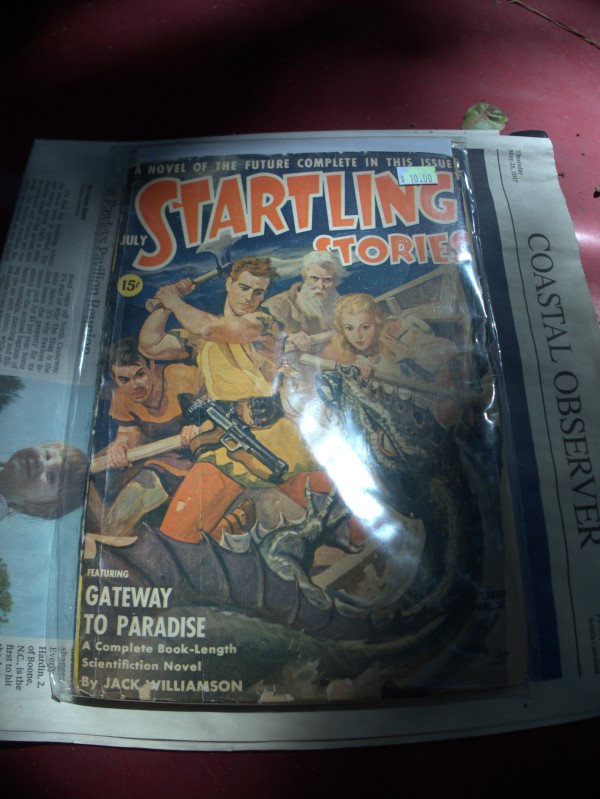 Jack Williamson headed west on a covered wagon as a child, and was writing until 2006.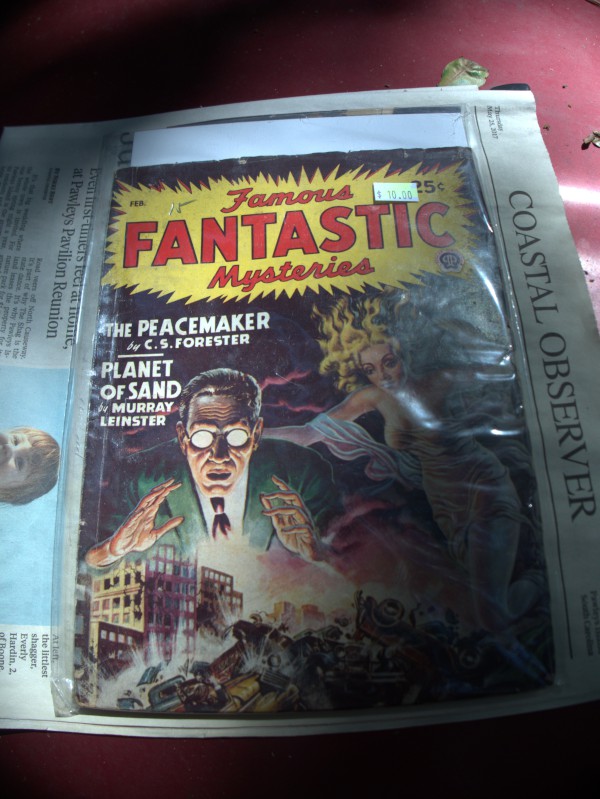 C. S. Forester better known for "Horatio Hornblower" and The African Queen (though, frankly, the movie is better).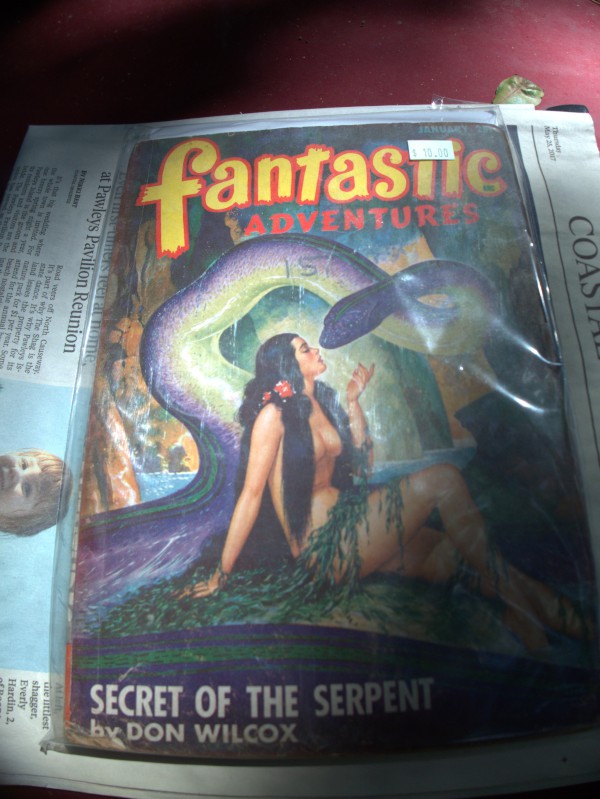 Never heard of Wilcox, but again, a great cover..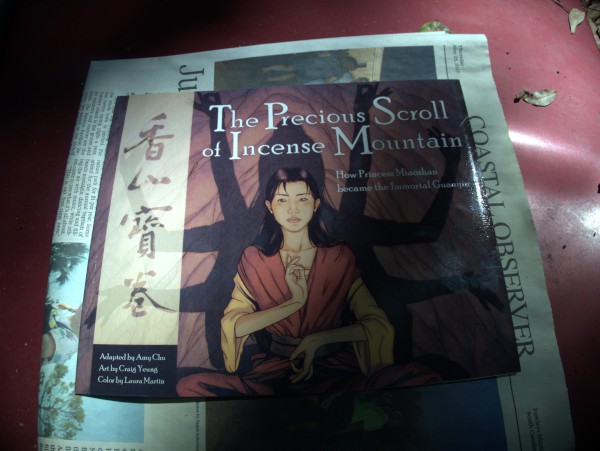 Amy Chu, most recently writing Red Sonja.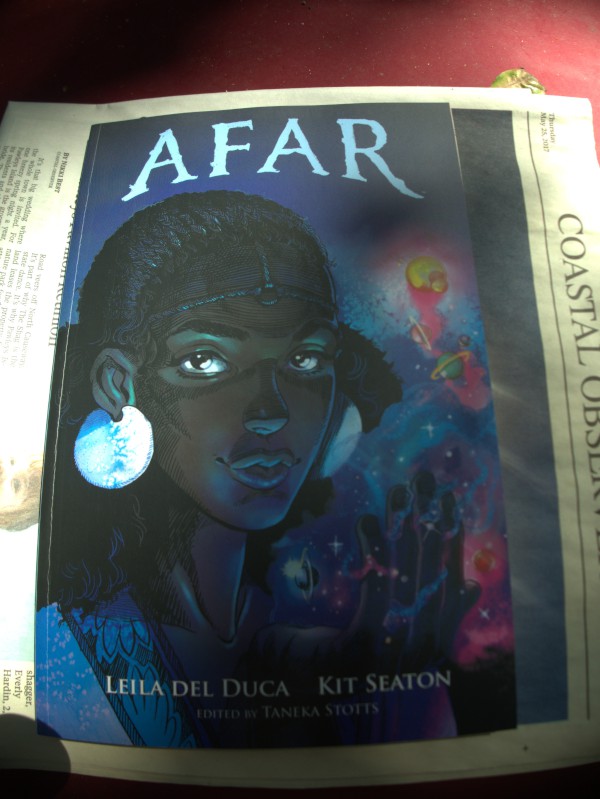 Looked like an interesting coming-of-age story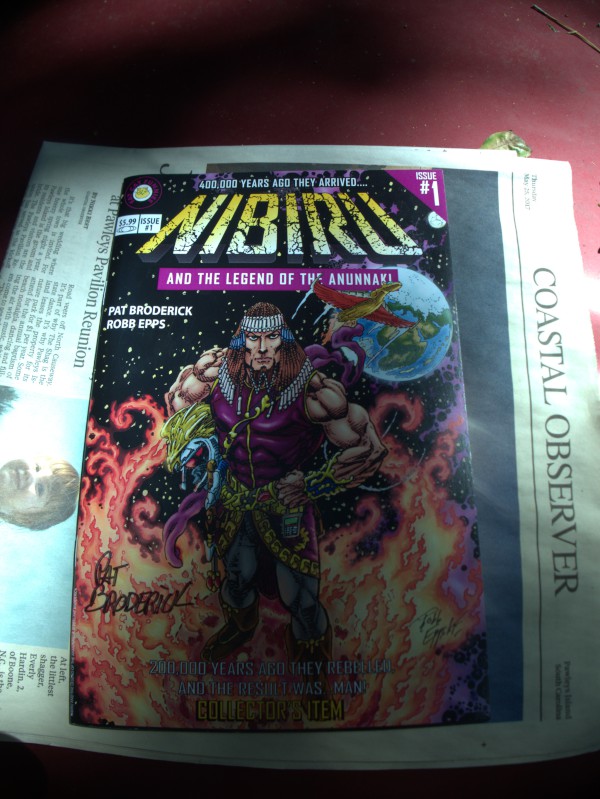 No idea, but the guy was such a go-getter cold salesman that I said "Why not?"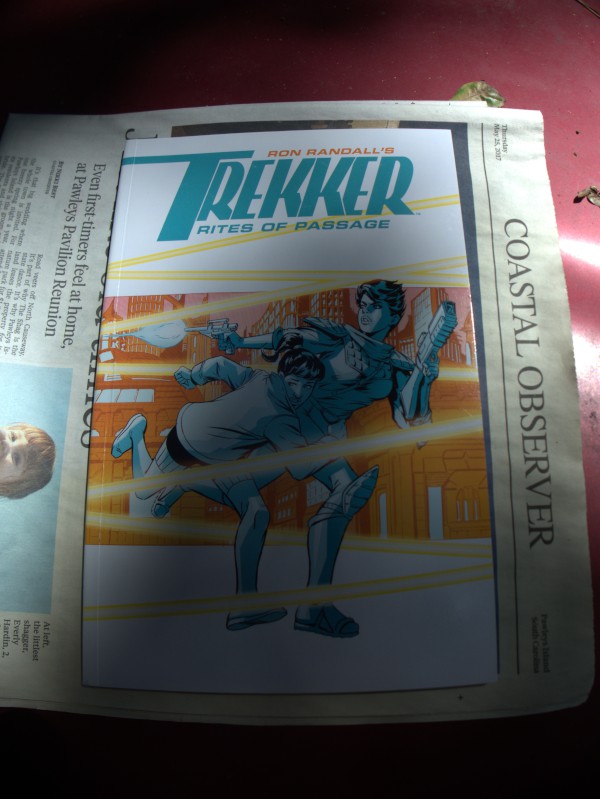 Really noticed Randall's art on "The Bitter Earth" back in the day. His first visit to Heroes Con.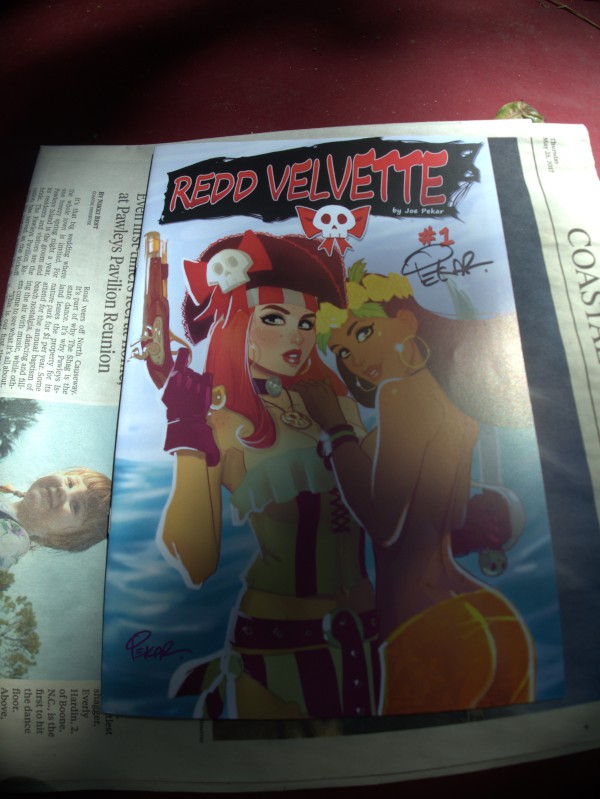 Pirate, um, booty.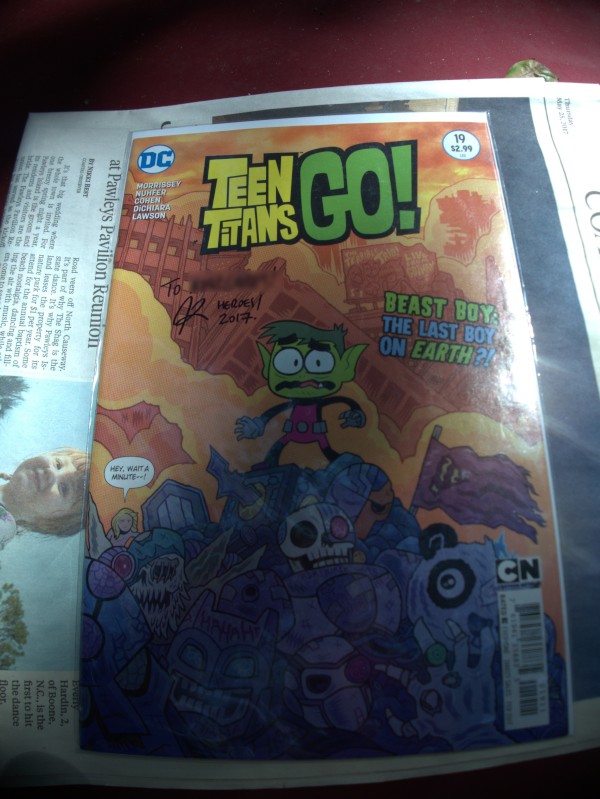 The TV series is one of the funniest cartoons on today. I highly recommend "Girls Night Out" & "Pyramid Scheme". You just have to basically forget that the characters are drawn from Wolfman & Perez's classic 80s run of "Teen Titans" and go with the stupidity. Thought maybe a signed comic of her favorite show would actually get my niece to read something. We'll see..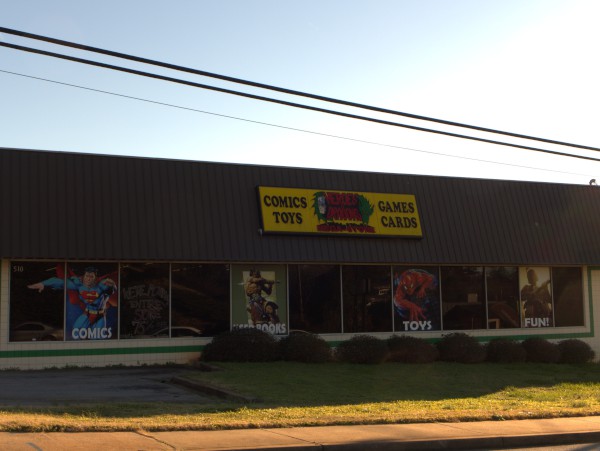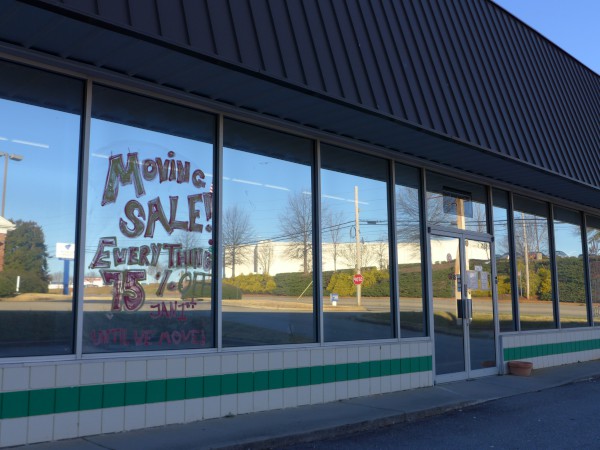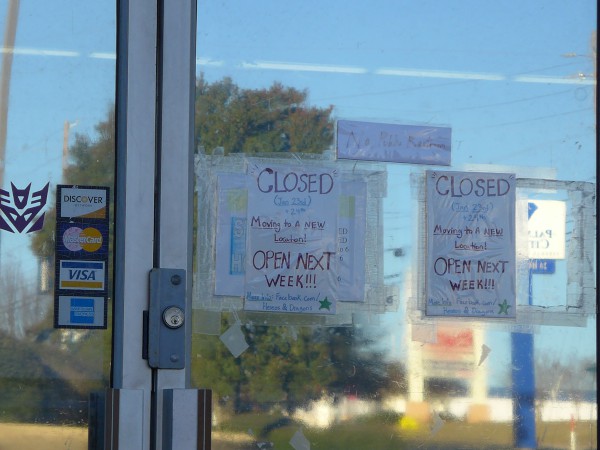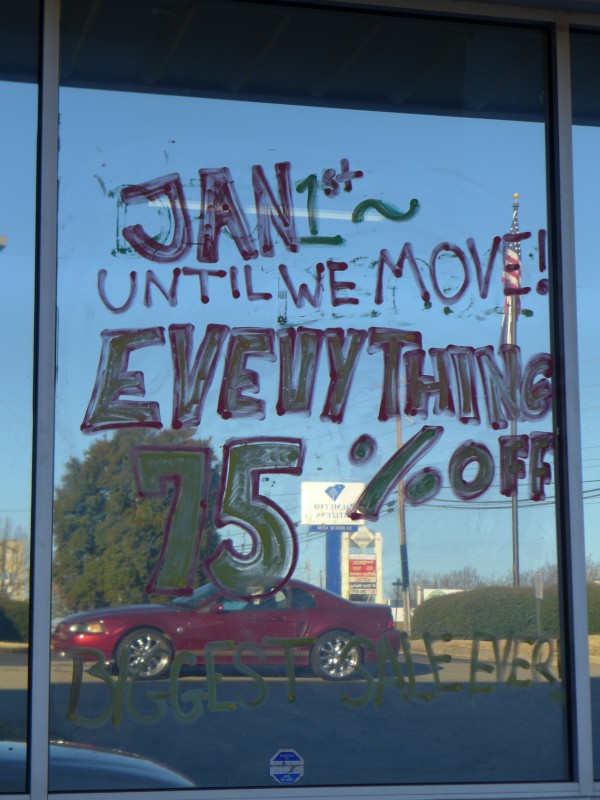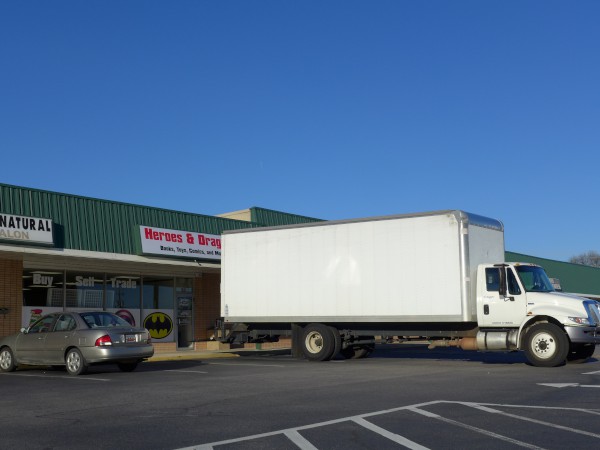 Great Ceasar's Ghost!, I was sure I had done a closing for comic store Heroes & Dragons when they moved from their Boozer Shopping Center location next to Manifest and down the hill to 501 Bush River Road, but apparently not as it's not in Alphabetical Closings and google has no record of it. Maybe I just remember taking some pictures of it. At any rate, that's what they did, and now they have come almost full circle, moving back to Boozer, albeit not to exactly the same spot (which is now Dollar General).
Where they are moving to is the old Nutrition Warehouse spot I mentioned a few days ago.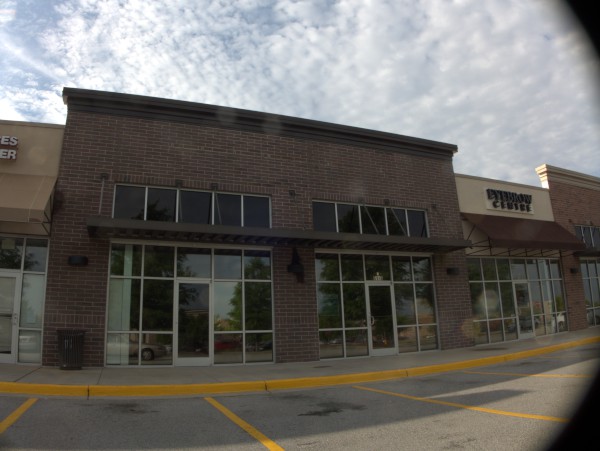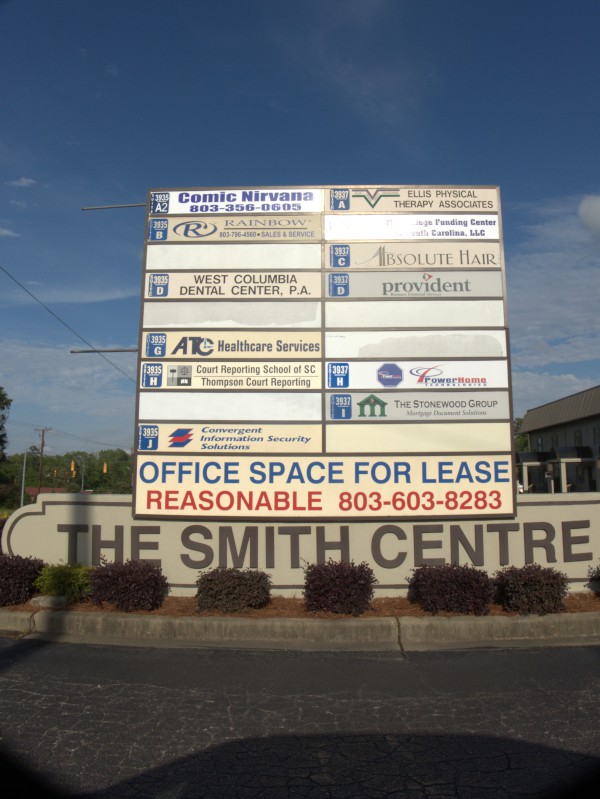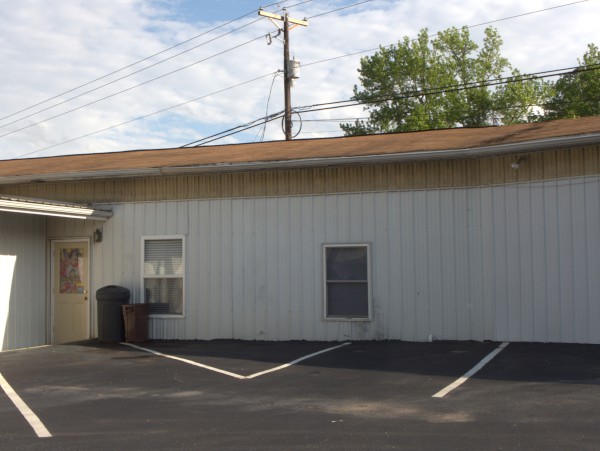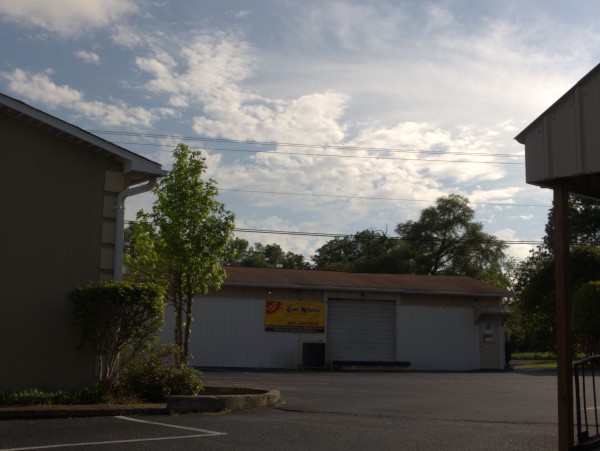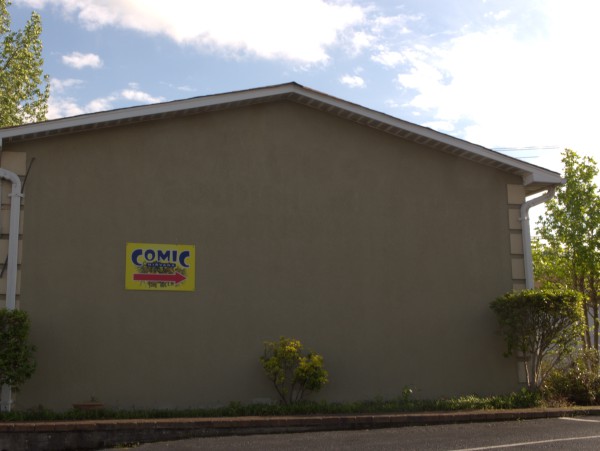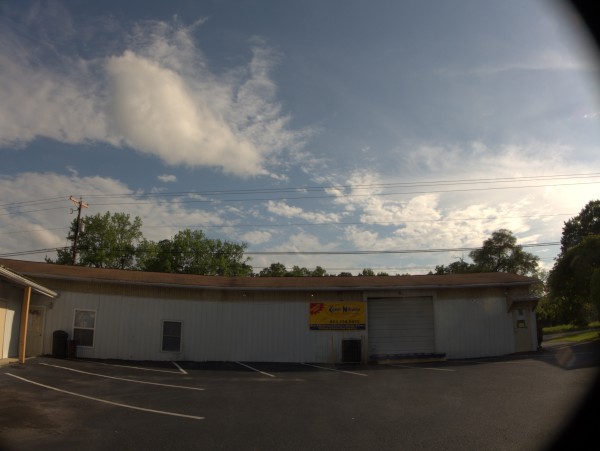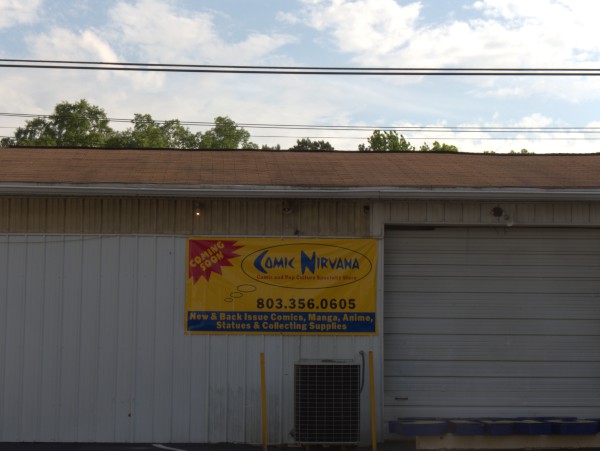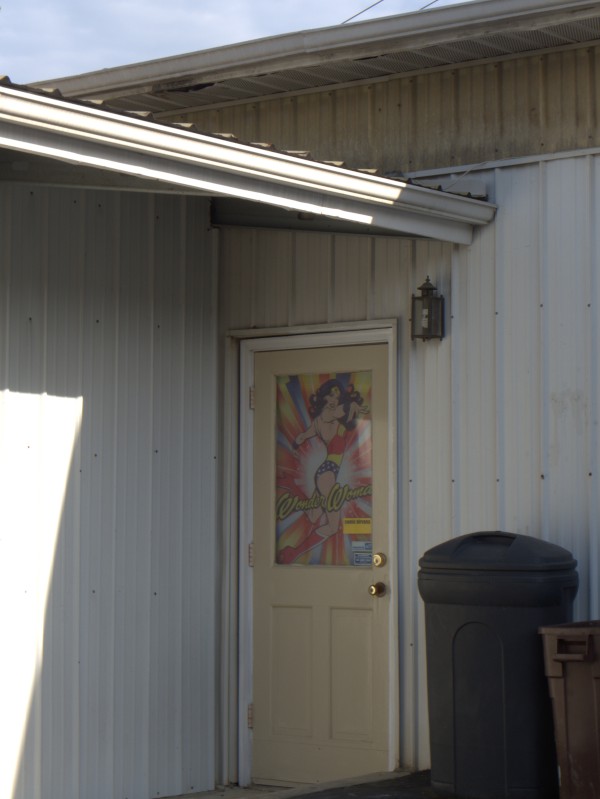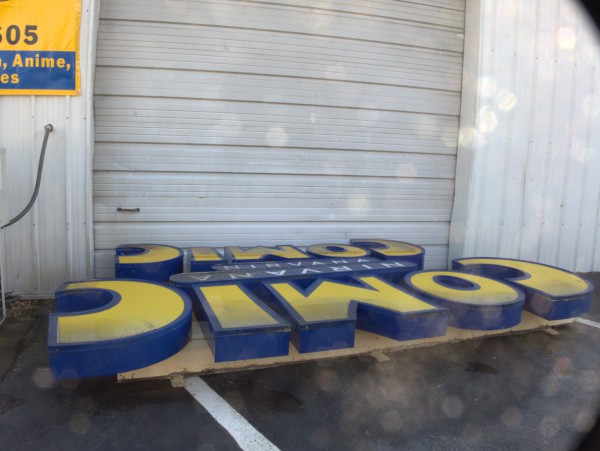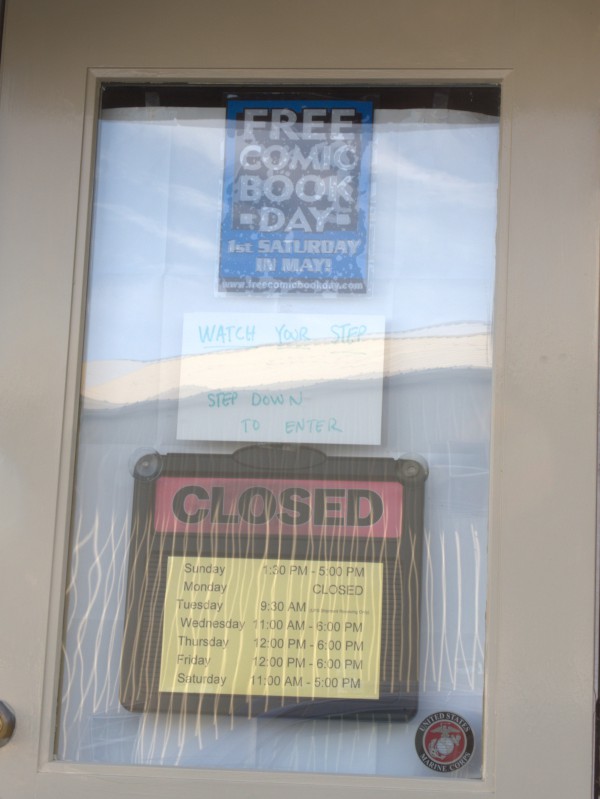 I had meant to do this post before Free Comic Book Day which was
2 May 2015, but that was not to be.
At any rate, as reported by commenter James R, Comic Nirvana has moved from in front of Best Buy in Lexington to
The Smith Centre just south of the I-20 Waffle House.
I have to say it's not an easy location to find. They have listing on the roadside marquee for the office plaza, but actually
locating the store is a bit of a puzzle. In the event, you can't see it from the default parking area in front, you have to dri
ve around back and duck into a little back nook. Hopefully they will have some more directional signs up soon, along with their
main storefront sign. In fact, they may by now as these pictures are a week or two old.
(Hat tip to commener James R)
Posted at 7:23 pm in Uncategorized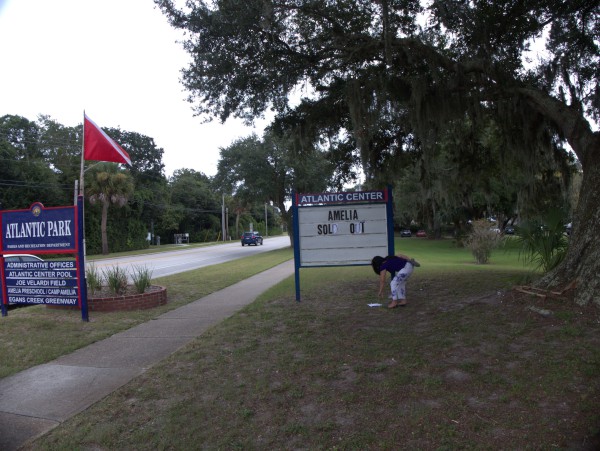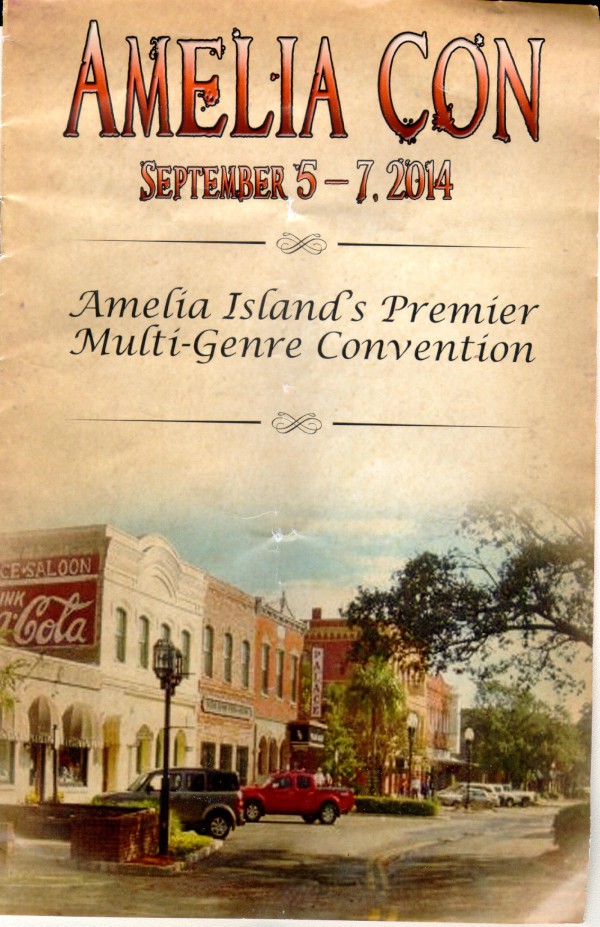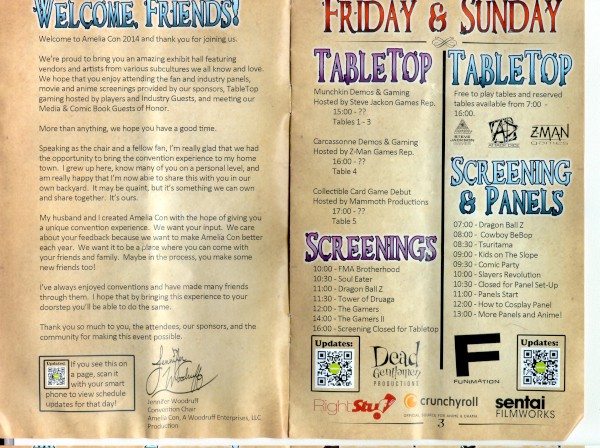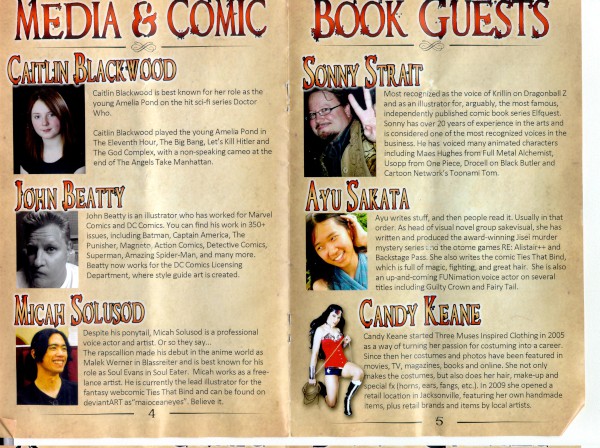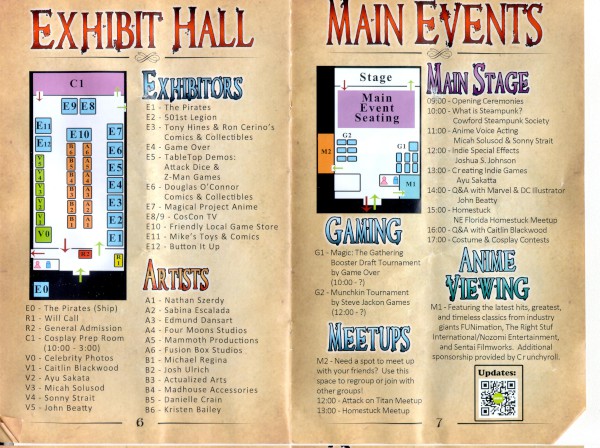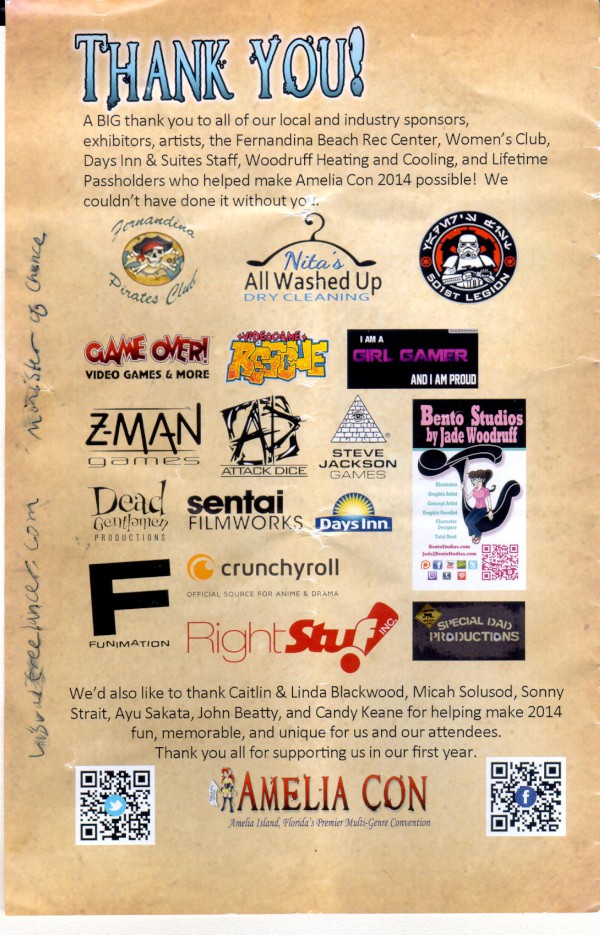 Well, I don't really need much of an excuse to visit Fernandina Beach, one of my favorite places, so when my sister noticed that there was an Amelia Island comics, steampunk, gaming and anime convention, , I decided to check it out.
Compared to the Charlotte Heroes Convention, Ameliacon was quite small. There was one exhibit hall, in the park on Atlantic Avenue which houses the municipal swimming pool, with gaming and presentation events in the town womens' center behind the park. It seemed to me also that the convention focus was definitely more on gaming, costuming and cosplay than on comic books, though there were some authors and artists there.
I certainly felt out of the loop on some issues! Magna/Anime character design generally hurts my eyes, so I was pretty clueless about one of the properties that seemed to be a very big thing Attack on Titan. There were a number of costumers basing their characters on that. I was also completely in the dark about what is apparently a very popular podcast Welcome to Night Vale, something the contest winning cosplayers based their presentation on.
I missed the morning presentation on Steampunk, having somehow convinced myself that it was in the afternoon, but did catch an interesting presentation by Joshua Johnson on doing video special effects on, basically, zero budget.
The audio for the presentations was the most problematic facet of the convention. I got the impression from listening to one of the organizers talk during the costume contest that someone had promised the convention a PA system and then left them totally in the lurch. I could follow ok during the effects presentaion, and parts of the Marvel/DC artist's presentation, but I gave up during the Homestruck panel where the panel were all using their indoor voices, and where I was only sitting in to try to figure out what Homestruck actually was anyway.
The costumers were out full force in the exhibit hall, and then at the closing costume/cosplay contest.
During the costume contest, it was announced that the convention would be shifting out of the fall and into February, so there will be no Ameliacon 2015. The next will be Ameliacon 2016 though they did announce a sequence of local get-togethers in advance of that. I certainly enjoyed myself -- I don't know that I would have driven that far for a convention of that size in a place I didn't have other motives to visit, but in the event, it was a nice trip.
Posted at 12:28 am in Uncategorized
Posted at 11:05 pm in Uncategorized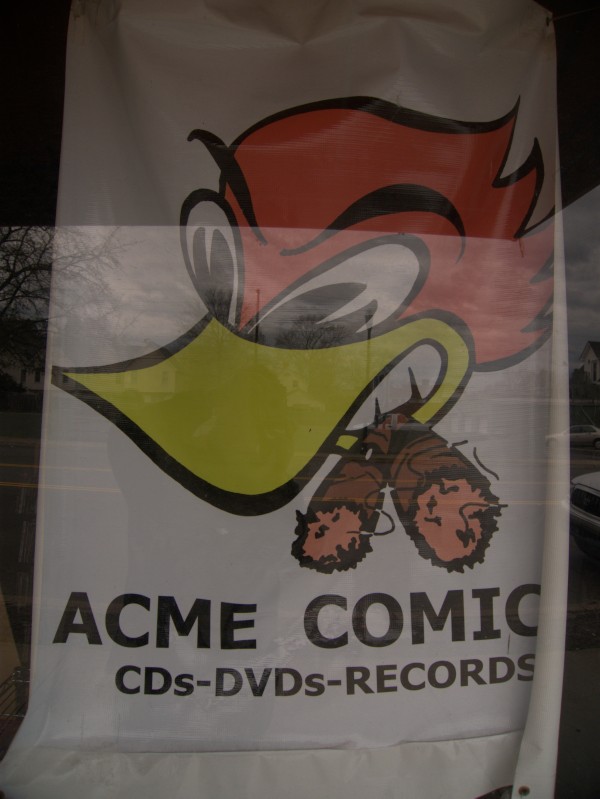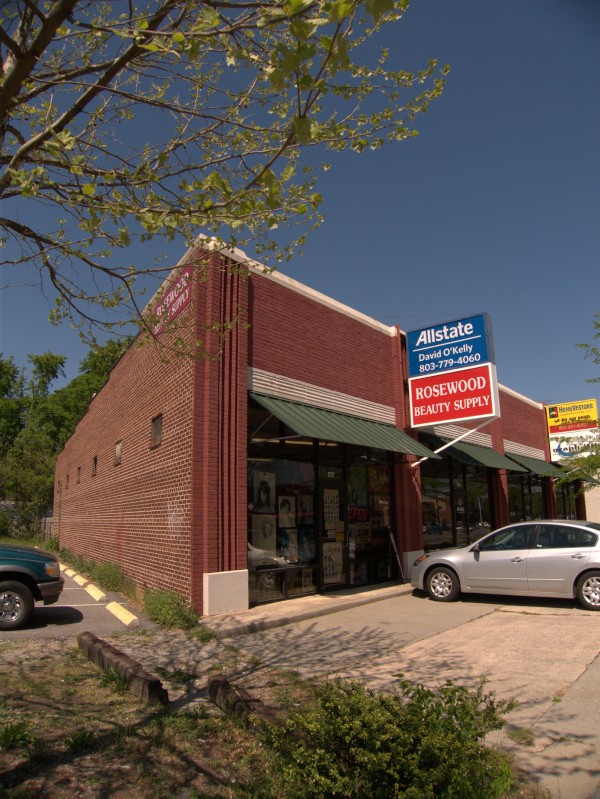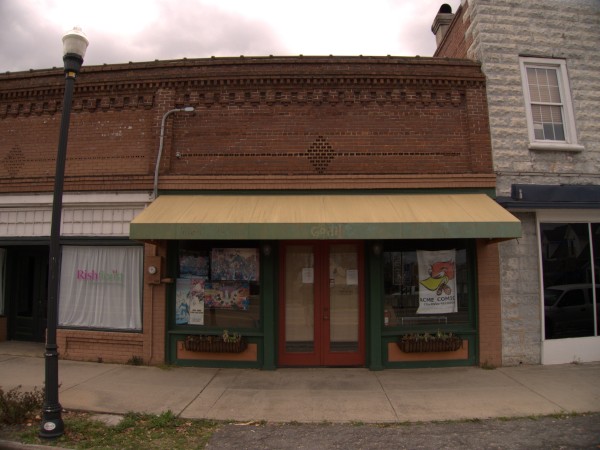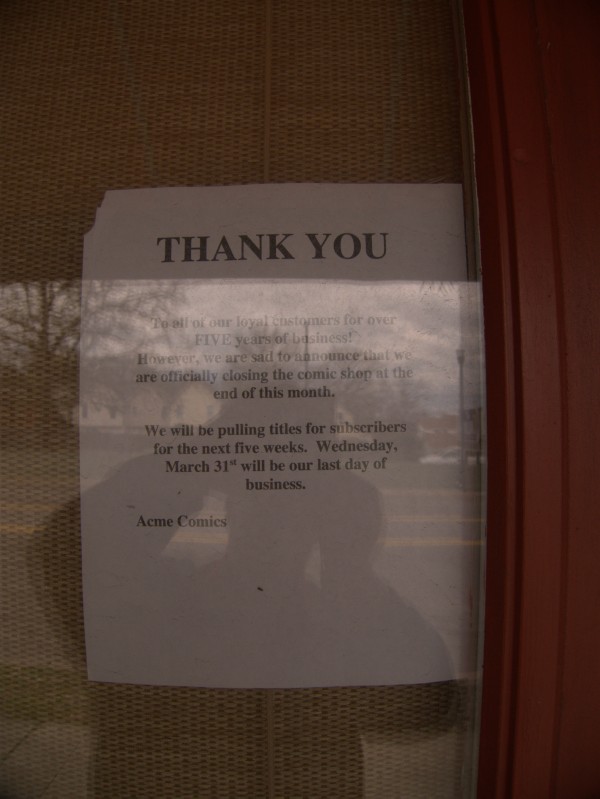 When I first started getting "into" comics -- that is seeking them out at a comics store rather than just buying one every now and then off a spinner rack, I usually went to Silver City on Knox Abbott, or Ye Olde Comic Shope on Meeting Street (with the occasional visit to the one on Devine, the one on Forest Drive near Hardees, or the one on Parklane). Either Acme wasn't around at the time (mid 80s) or I missed it somehow. By the time I moved back to town, I was getting comics mostly through a subscription service or I would stop off at Heroes & Dragons with its easy access to my I-20 too-ings & fro-ings. In the event, I think I only stopped at Acme Comics once, when it was in its Rosewood location, and I can't really recall if I bought anything or not.
I must admit that I thought they were still on Rosewood, and didn't realize they had moved to West Columbia until I heard that they were closing. That part of State Street is rather interesting and eclectic though I must admit that the antique warehouse is the only one of those shops I hit with any frequency (and that proably no more than 4 or 5 times a year). I would have thought it a good fit for a store like Acme, but i guess neither the comic nor the music business is what it was these days.
Posted at 10:53 pm in Uncategorized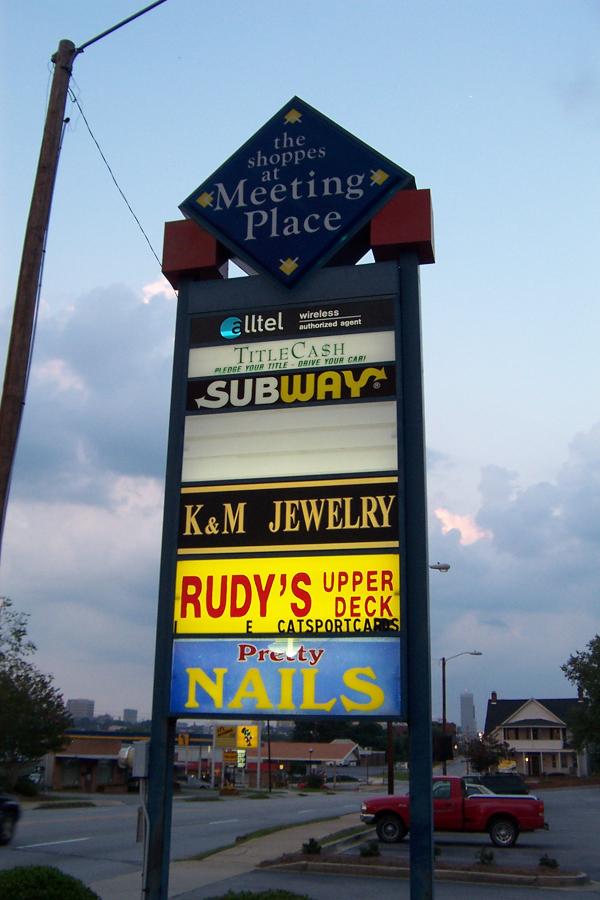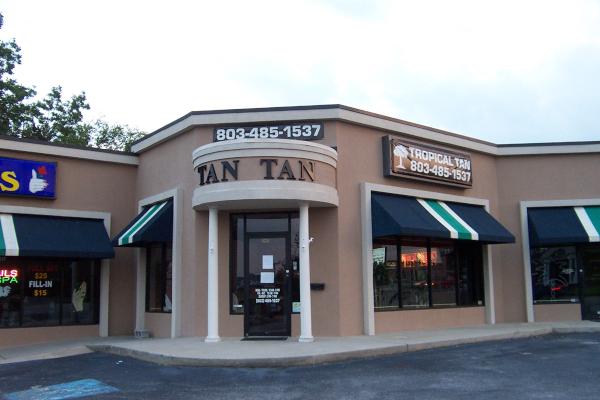 I didn't read a lot of comics as a kid. I had a stash that was left to me by an older neighbor friend when he moved out of town, and those I read over and over, and when we went to the beach, sometimes I would buy a copy of The Rawhide Kid or Sergeant Rock from the rack at Lachicotts if I had the money, but in general I didn't have the money. Besides, when I got my $3.00 from mowing the lawn, I wanted to spend it on Tom Swift, Rick Brant or Doc Savage.
All that changed in the 80s, when I finally had a little money coming in. Coincidentally, this boom time for me happened about the same time comics went into a major boom. DC was shaking things up with The Crisis on Infinite Earths and Alan Moore was proving with his incredible run on Swamp Thing that comics could be the vehicle for well-written adult horror.
As comics boomed, the distribution model changed from drugstore spinner racks which were indiferently stocked by magazine jobbers and always seemed to miss crucial issues to dedicated comic book stores. At the peak of the boom, Columbia had at least four first run comic stores. There was one on Forest Drive near the Fort Jackson gate, Heroes & Dragons at Boozer Shopping Center, Silver City on Knox Abbot Drive (not at its current location however) and this store, on Meeting Street.
I can't recall now what it was called, but I often checked it on new issue days (I think comics shipments arrived on either Wednesday or Thursday at the time) to see if they had anything I hadn't seen at Silver City (which I considered my main store).
Of course with every boom there is a bust. Comics were hit by a one two punch, first the "black & white" glut and implosion where the market for "indie" (non Marvel/non DC) black and white comics completely collapsed. (Just as an aside, The Teenaged Ninja Mutant Turtles started as an indie b&w comic which was an obvious parody of Frank Miller's work on Daredevil) then second, the industry was gripped by a speculative frenzy based on varient covers for each comic (one comic might be issued with 4 different covers, including gimmicks like embossed or 3-D covers on the theory that that made them "collectible"). Well, of course it turned out that nothing collected by the thousands is worth anything (Action Comics #1 is worth a lot because nobody collected them and almost all of them were thrown out) and the twin busts took out a lot of comic shops. To this day the industry still hasn't fully recovered, and with competition from video games and the Interenet likely never will.
This particular store went into a kind of slow-motion, never acknowledged, bankruptcy. One week I came in to look at the new comics and was told "Oh, the truck didn't come this week", so I browsed last week's leftovers a few minutes and left. When I stopped by the next week, and those were still the only comics there, I understood what was happening: There was not enough money to pay the distributers for new issues, but they weren't going to admit that, and were going to try to sell a few back issues for as long as the rent and utilities were not an issue (which was, I presume, the end of the month).
After the final closing, I think a couple of different operations moved in over the years, but for the last 5 years or so, it's been a tanning store so you can look good in your own superhero costume.
UPDATE 3 Oct 2008: Changed post title to reflect the name "Ye Olde Comic Shoppe" given by "Jim" in the comments. Also changed "Cayce" to "West Columbia"