Archive for the 'Forest Drive' tag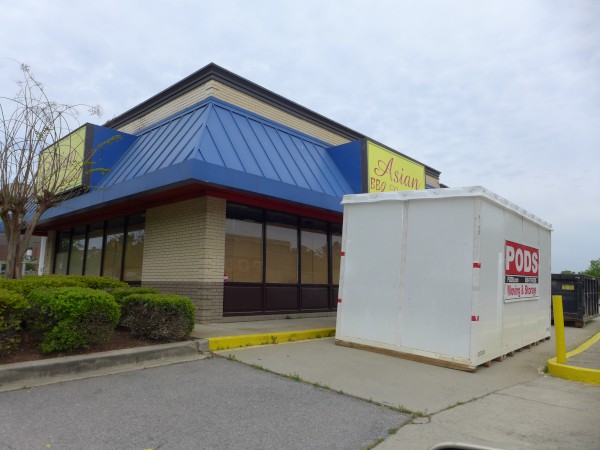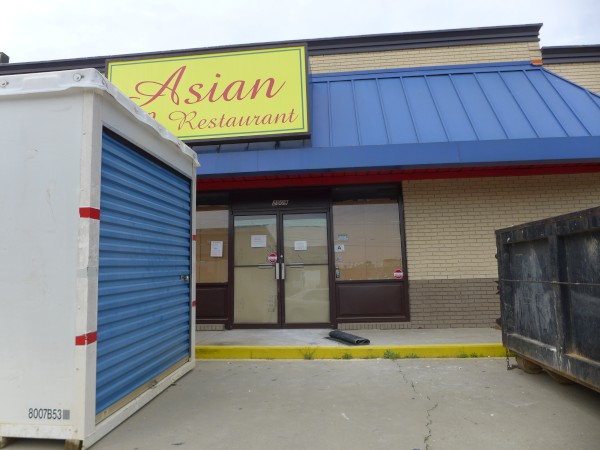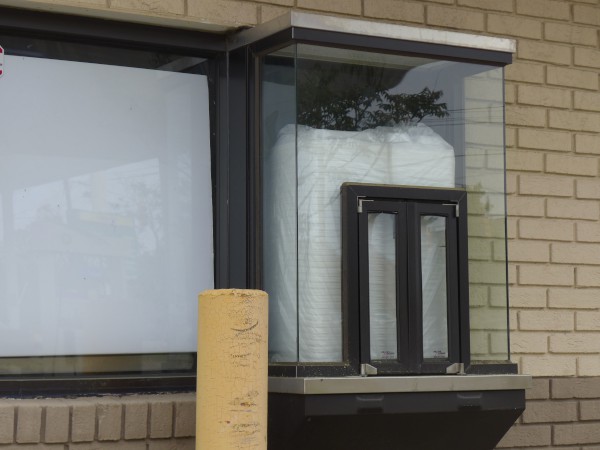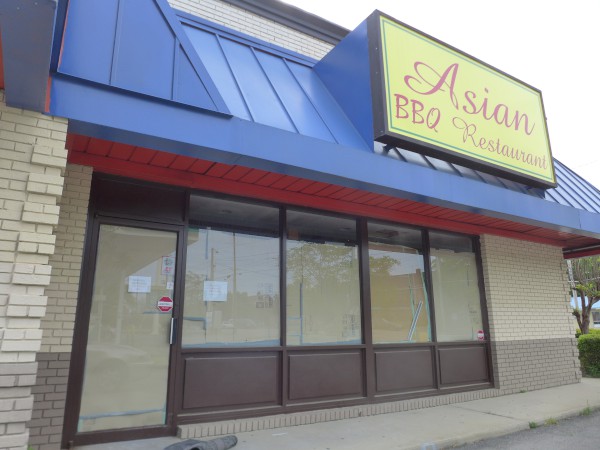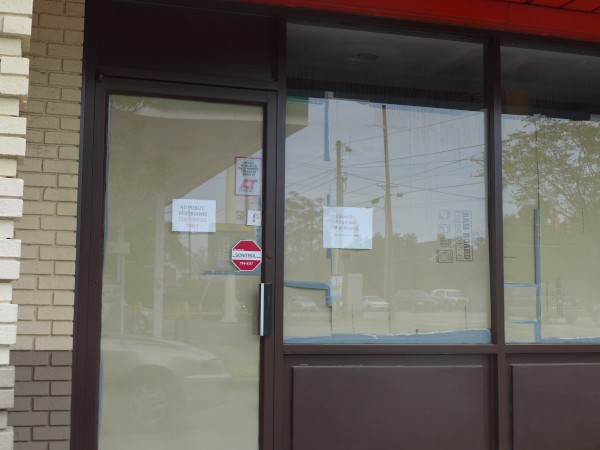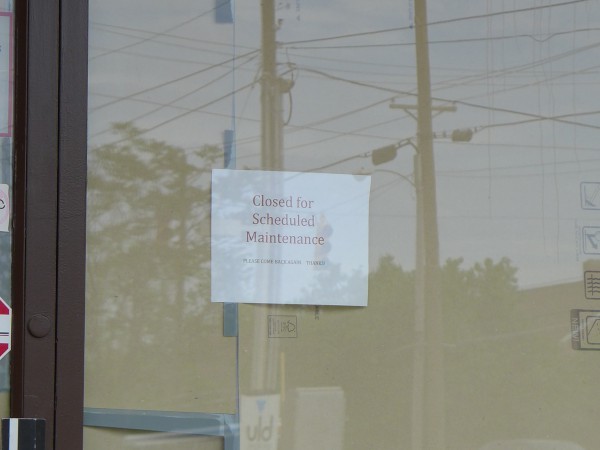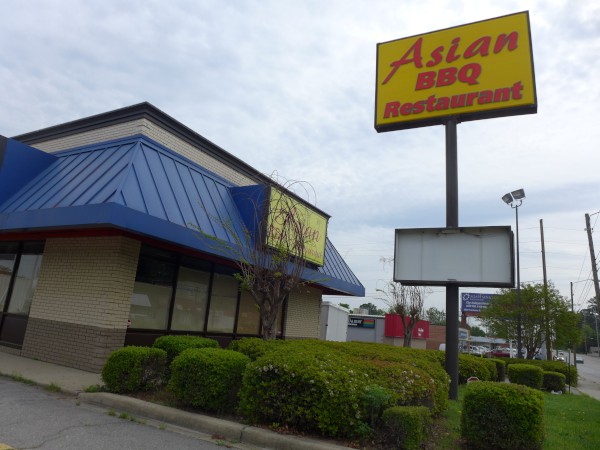 This follow-on operation to Bojangles seems to be undergoing some sort of remodeling, which is a little odd since I think a lot of work was done after Bojangles moved out.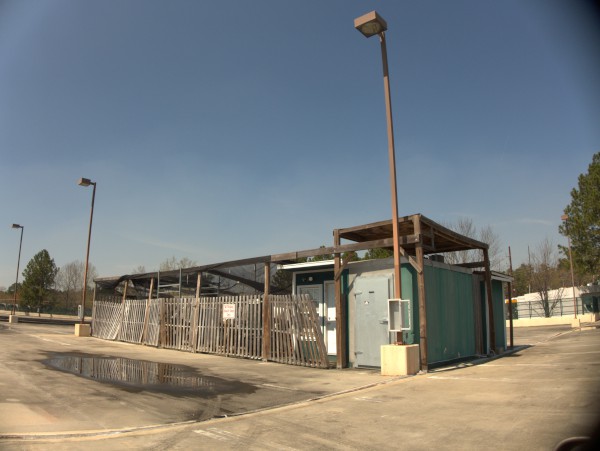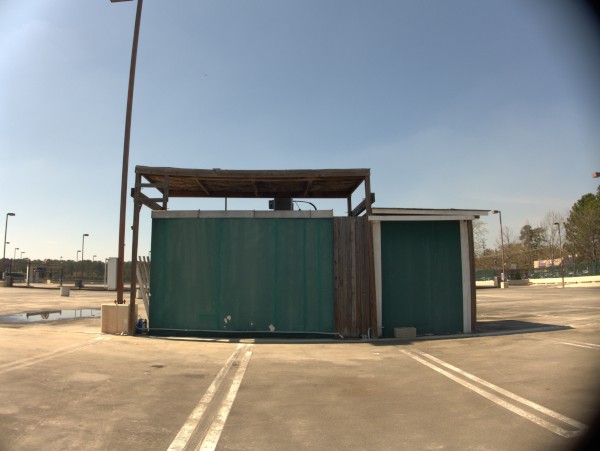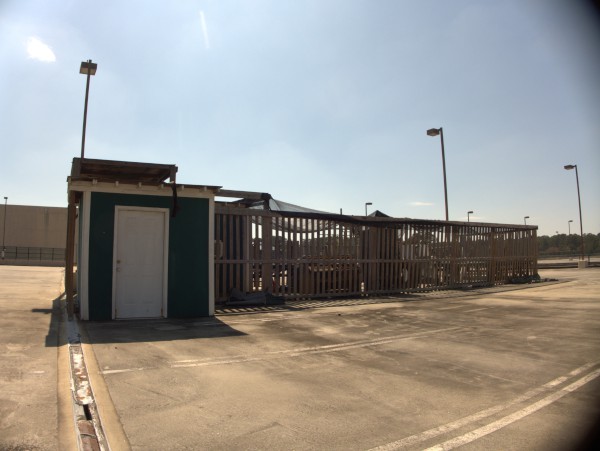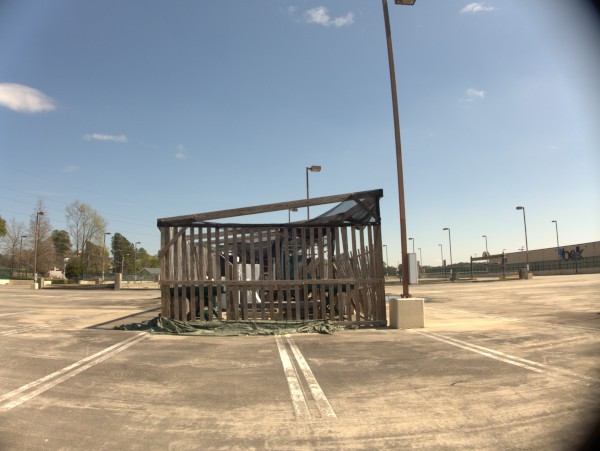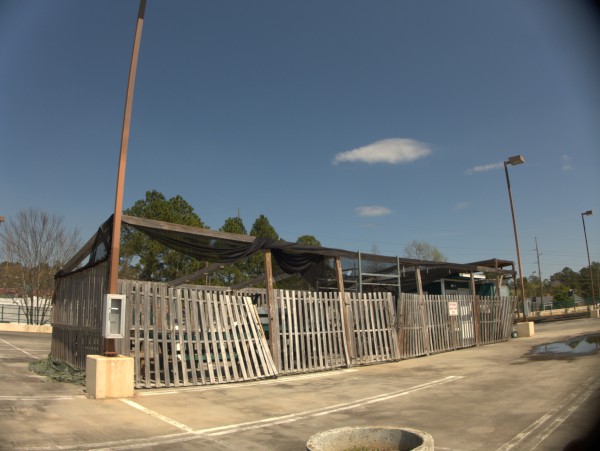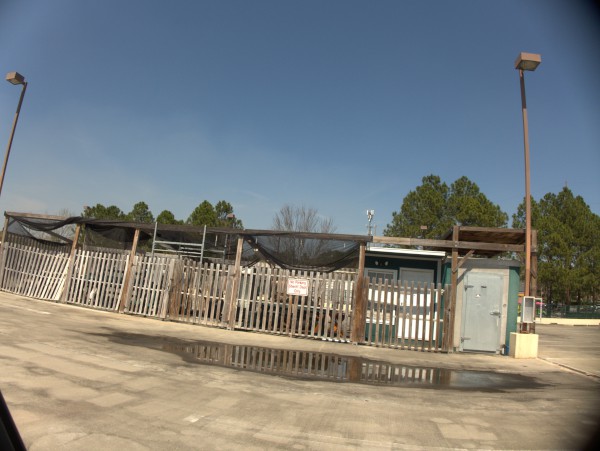 Given that we are several days into Spring at this point, I think it is safe to say that the rooftop garden shop at Richland Mall is not just closed for the season, but is apparently closed for good.
Forest Acres still has several sites for garden supplies including the Ace Hardware nearby in the old Ritz building and the garden shop in the old First Citizen's bank at Forest Lake Shopping Center.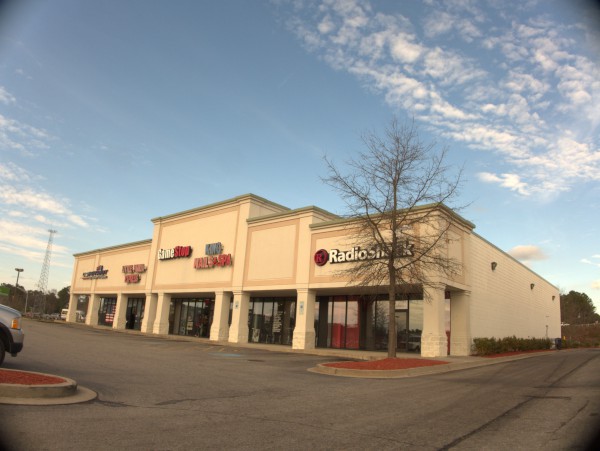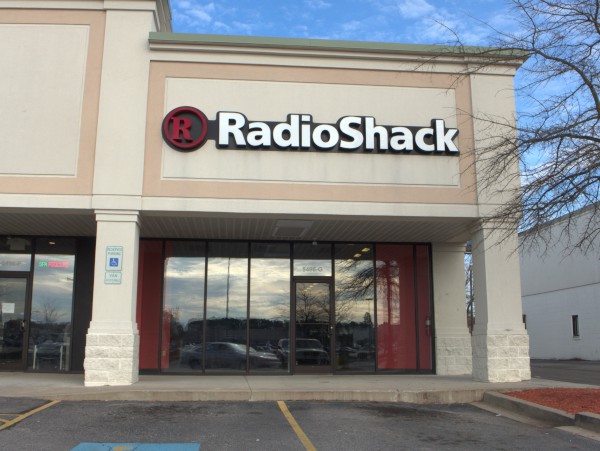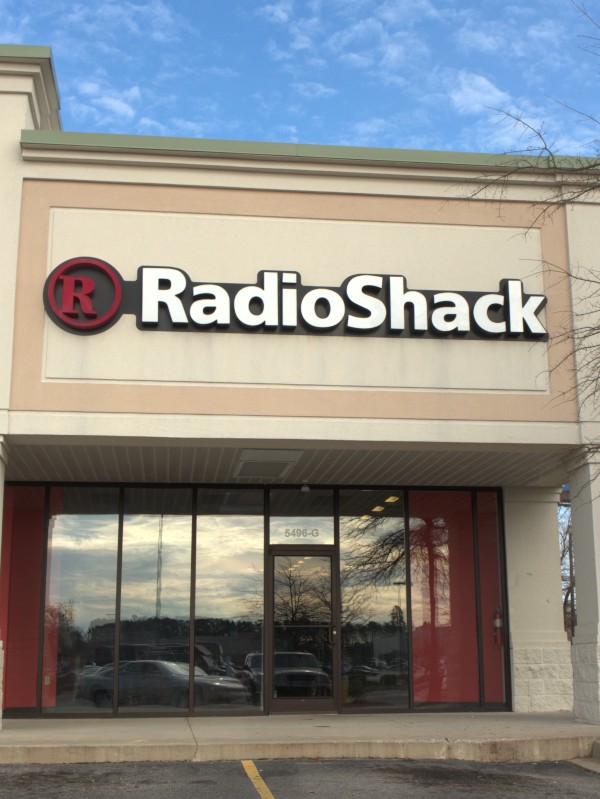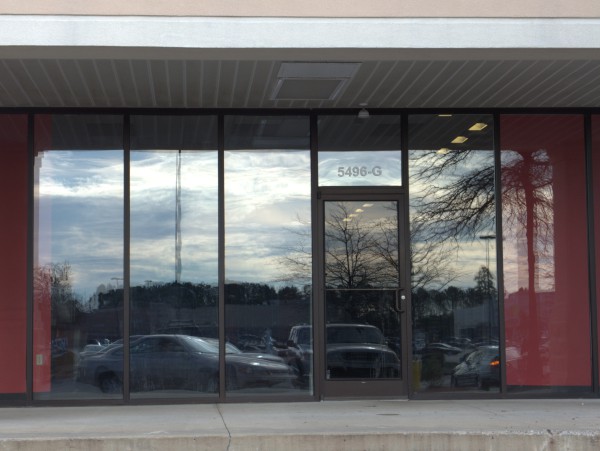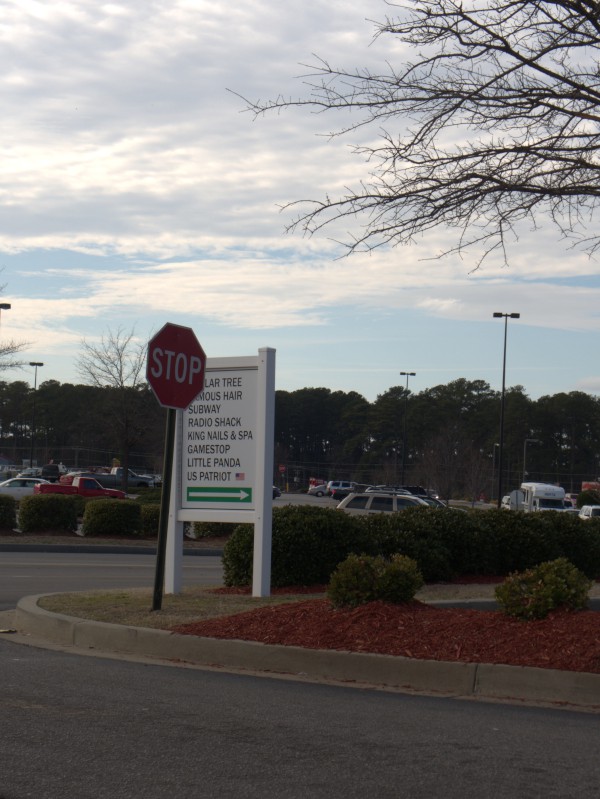 Another day, another Radio Shack. Sic transit gloria mundi.
This one is in the Wal Mart plaza at Forest & I-77, and is I believe the same operating unit that was originally in a free-standing building near the current Forest Drive Rite Aid and then in Trenholm Plaza. If so, this is the Radio Shack that I historically cut my teeth at. I used to take tubes to be tested at the freestanding location all the time, and bought (or talked my parents into buying) a number of hobby kits there. Later, I was a member of the Battery Of The Month club at the Trenholm Plaza location, and got what I call my "lucky" screwdrivers as a free BOTM gift there. ('Lucky' in that I've had them for over 30 years now, and have never lost or broken them -- yet). I remember I used to manage my BOTM days so that I could get one battery on the last day of a month, and then the next day, get another on the first day of the next month. [This was important since, a) it always took at least two batteries to do anything, and b) I never had any money]
I don't believe I ever actually went into this store after it moved to the current location. By that time, I was living out of town, had enough money to buy batteries, and had bid adieu to vacuum tubes.

(Hat tip to commenter Andrew)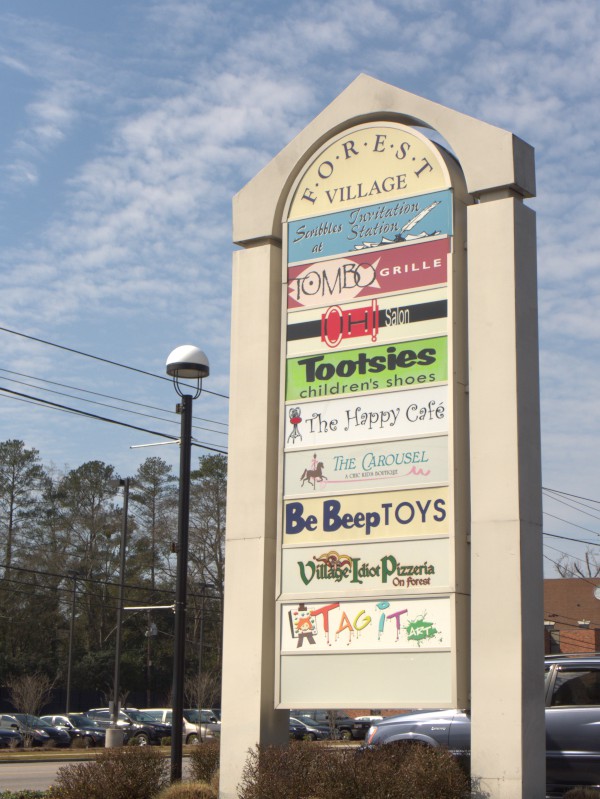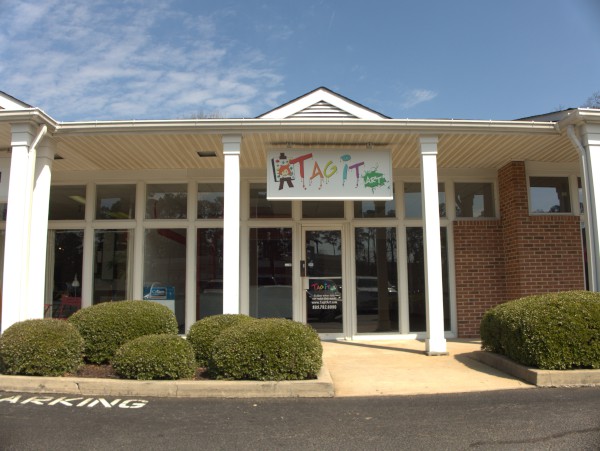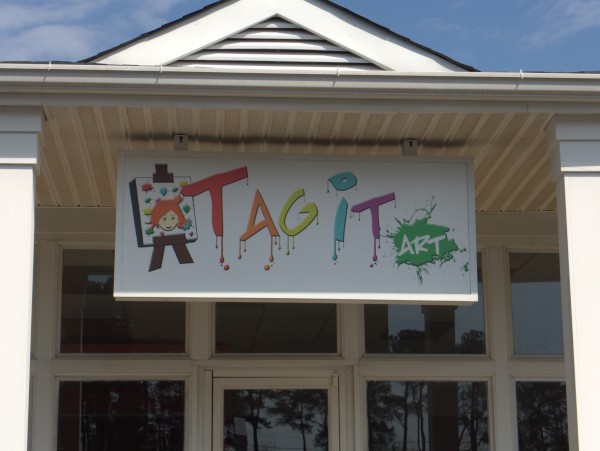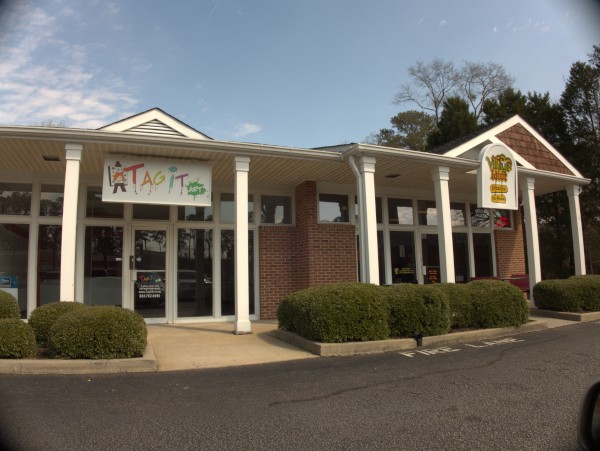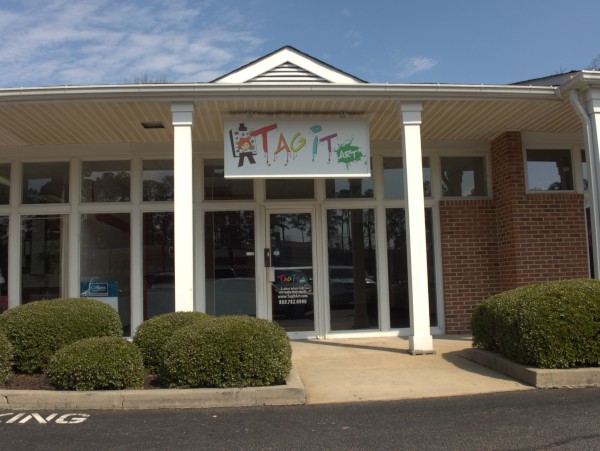 Kids' art studio, Tag It Art closed on 9 January 2015. You can see the classy farewell message here.
Forest Village is the little two-strip plaza that I still think of as the home of The Happy Bookseller though The Happy Cafe now occupies that spot.
(Hat tip to my sister)
Posted at 2:53 am in Uncategorized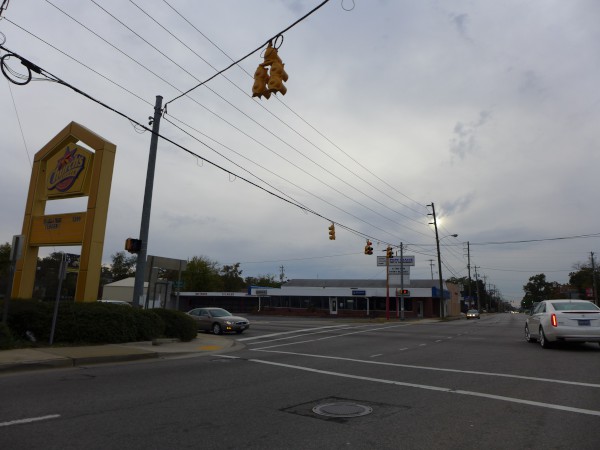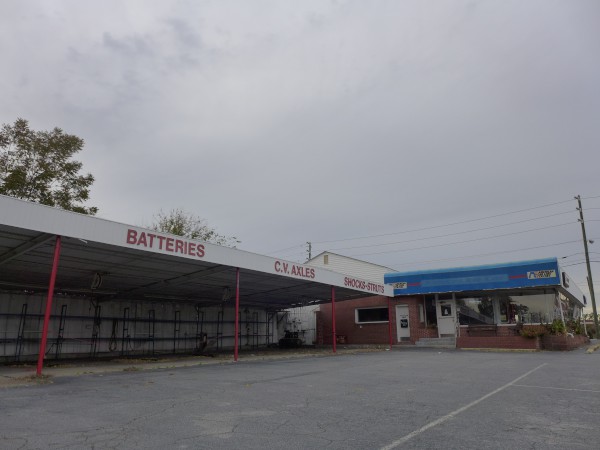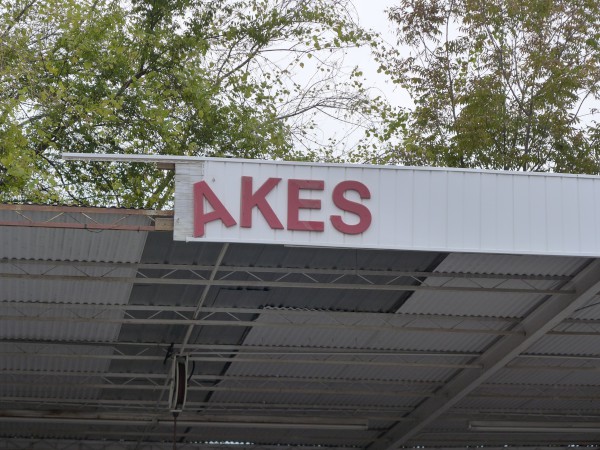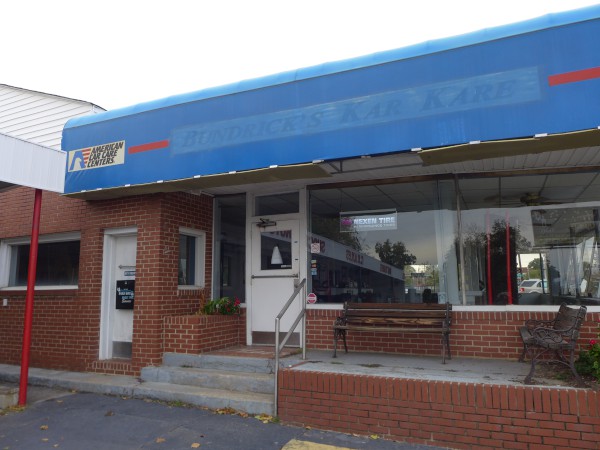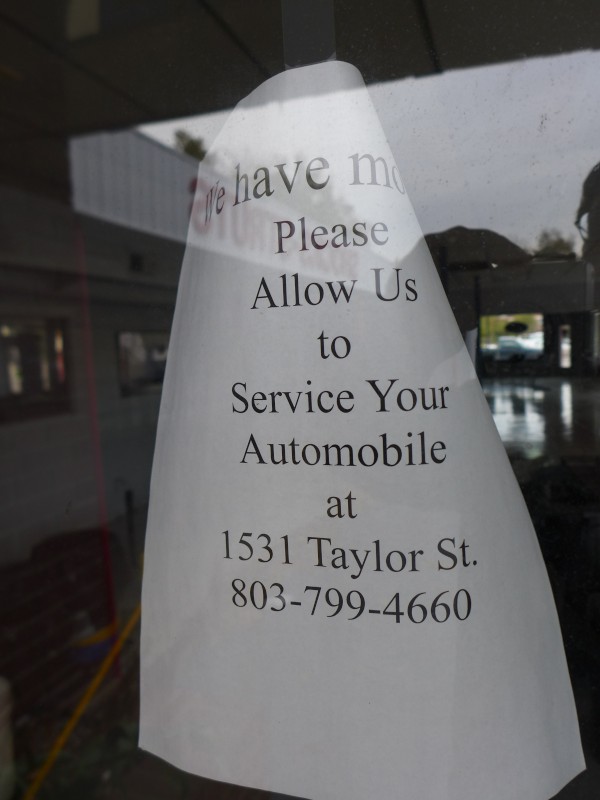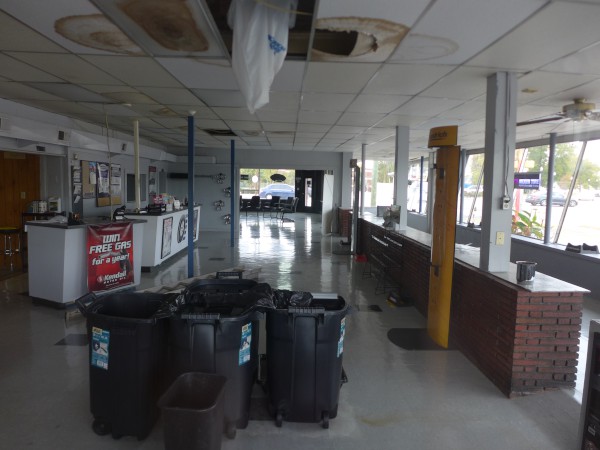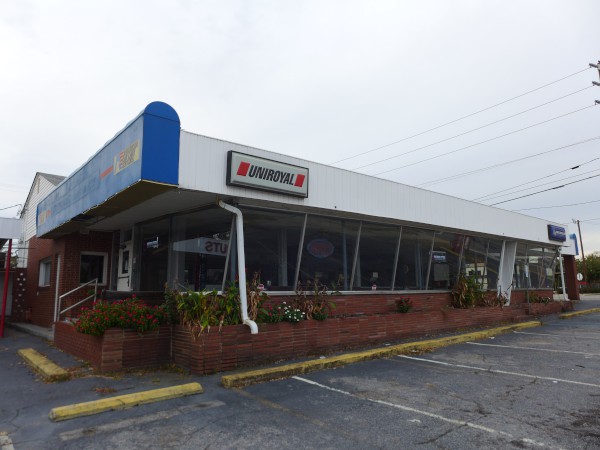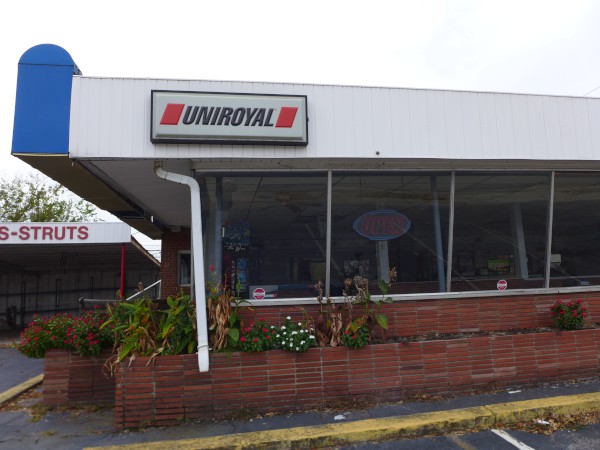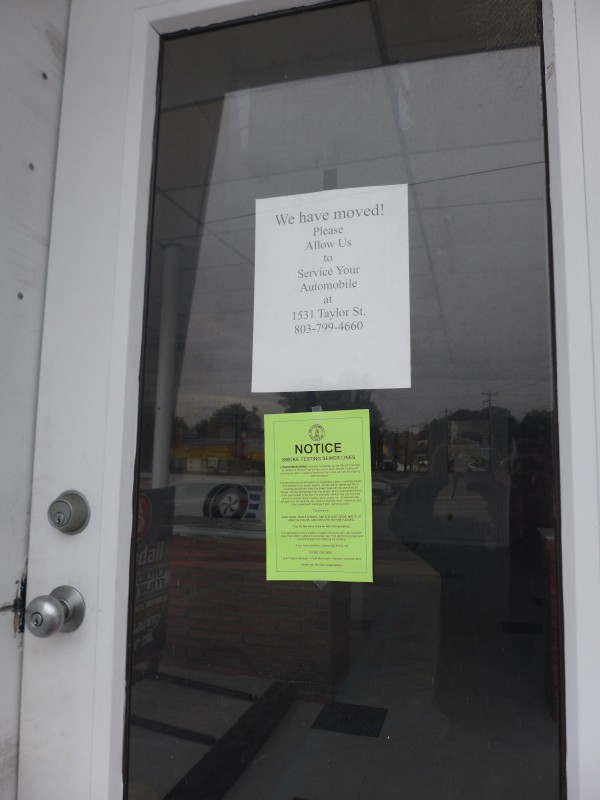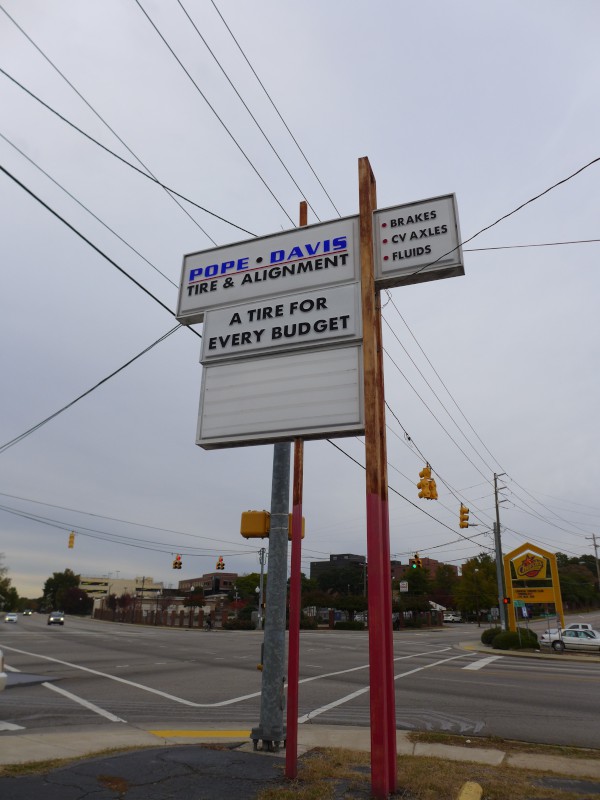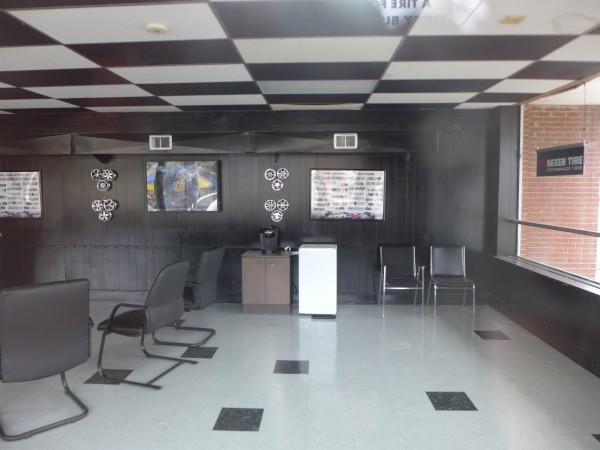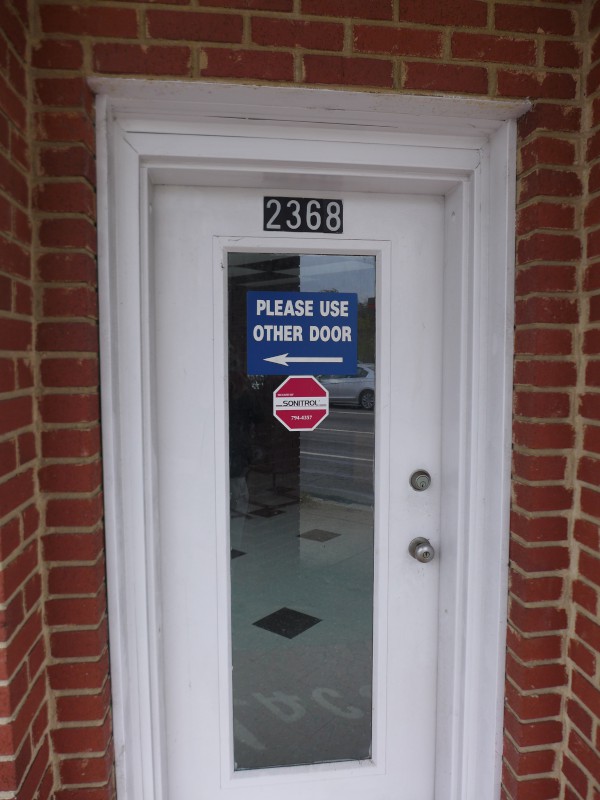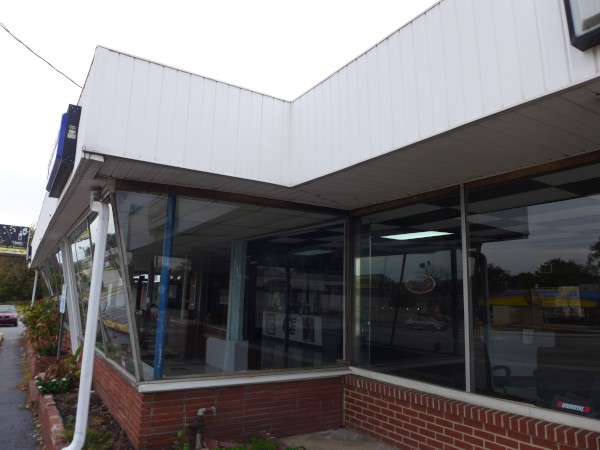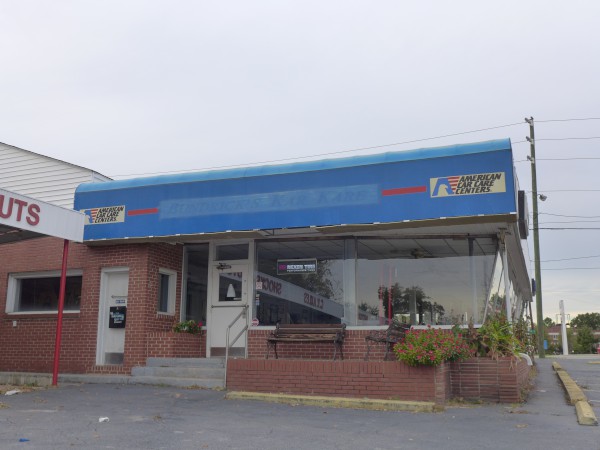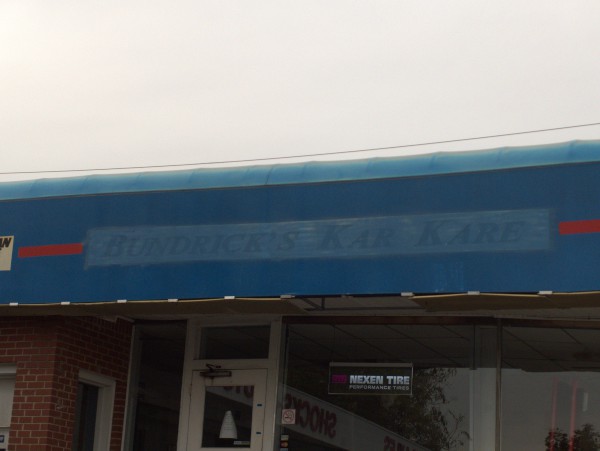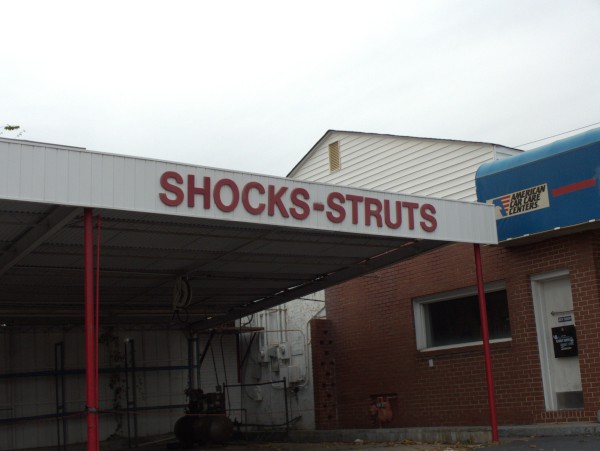 Commenter Matt points out that the Pope Davis on the corner of Taylor and Millwood has closed.
This was one of those open-air auto operations that you don't see much anymore -- certainly no more in this style are being built. (And some, like this have been knocked down.)
You can stll see the Bundrick's label scar on the awning. The building is still apparently owned by Pope Davis as it has not been emptied, and as yet there is no For Sale sign.
(Hat top to commenter Matt)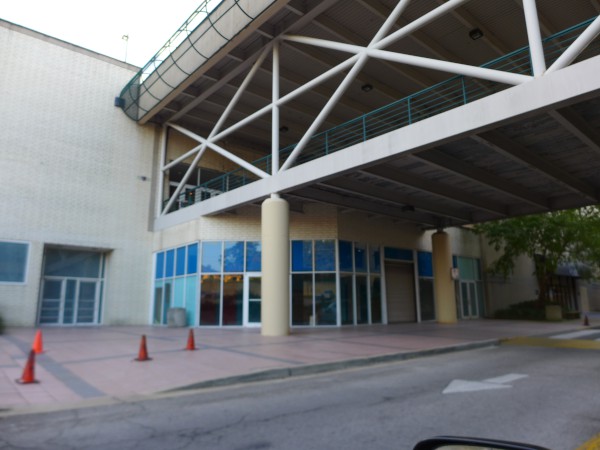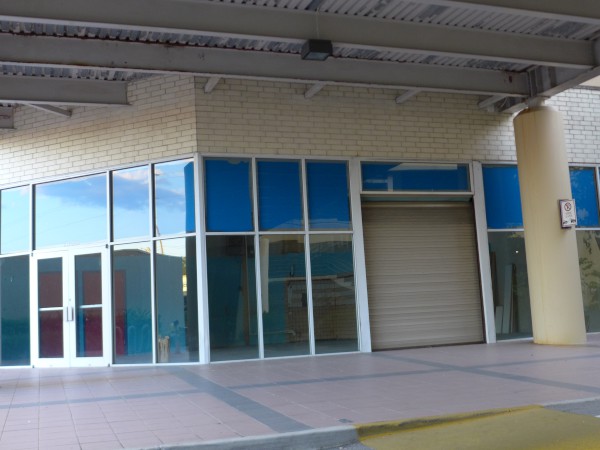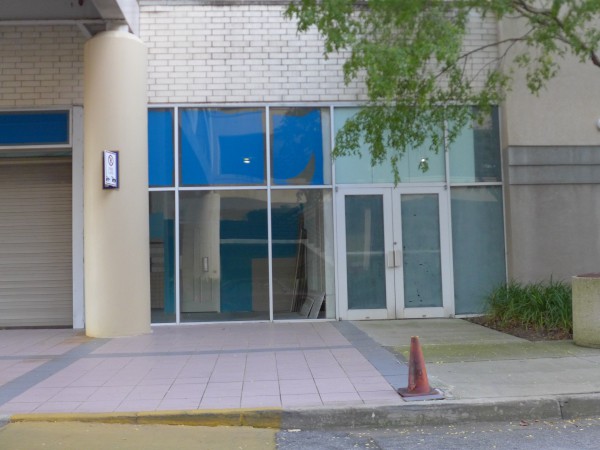 I thought I had a picture of this place in operation, but find I can't put my hands on it now.
This Richland Mall storefront is the old Eckerd's location, and I believe that up until the time Posh Pets grooming moved in, it had been vacant since the closing of that store. I am also pretty sure that for some reason, while it was Posh Pets the location had no interior signage or mall access.
I believe that Posh was only here for a year or two and has sinced moved out to Fort Jackson Boulevard and Sparkleberry.
UPDATE 11 November 2014 -- Here are those pictures I was looking for with the place in operation: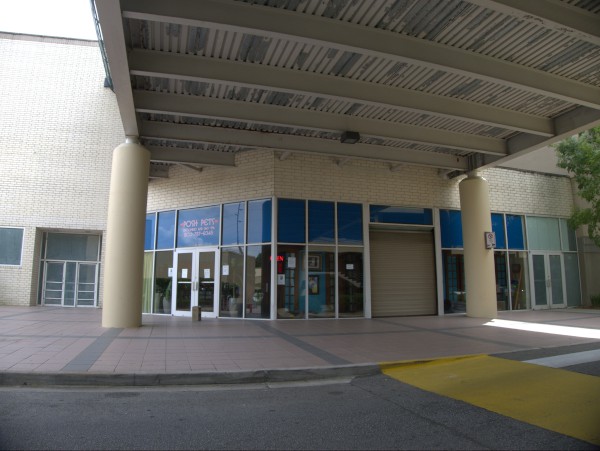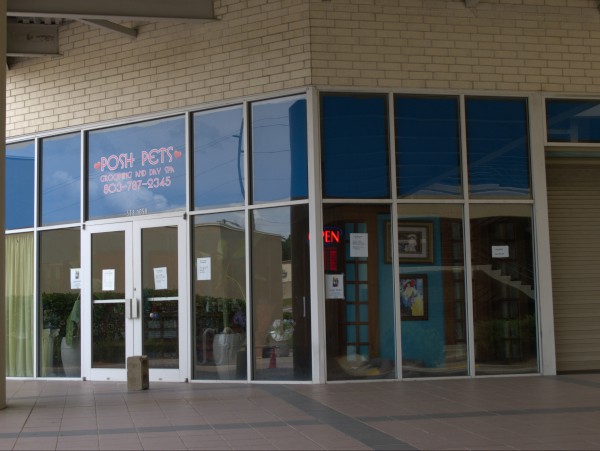 Posted at 11:34 pm in Uncategorized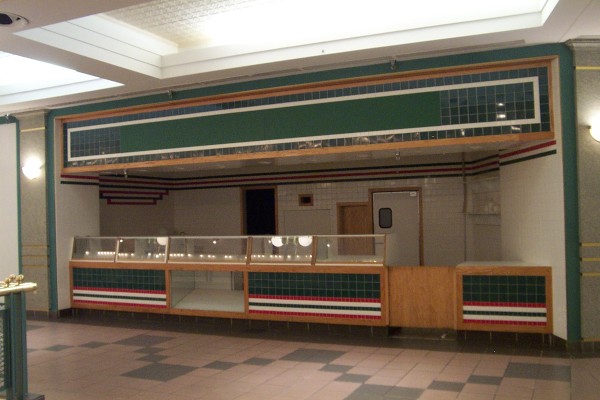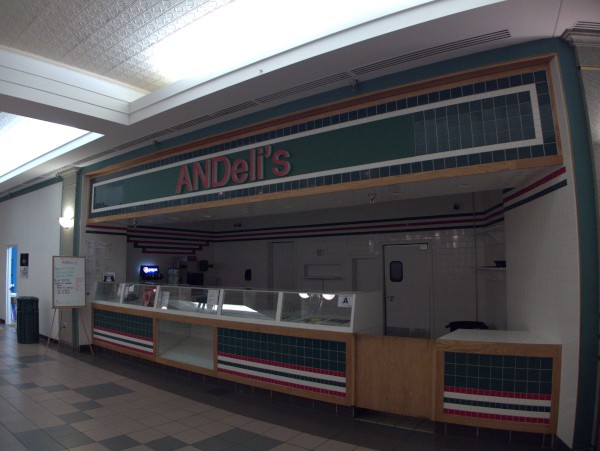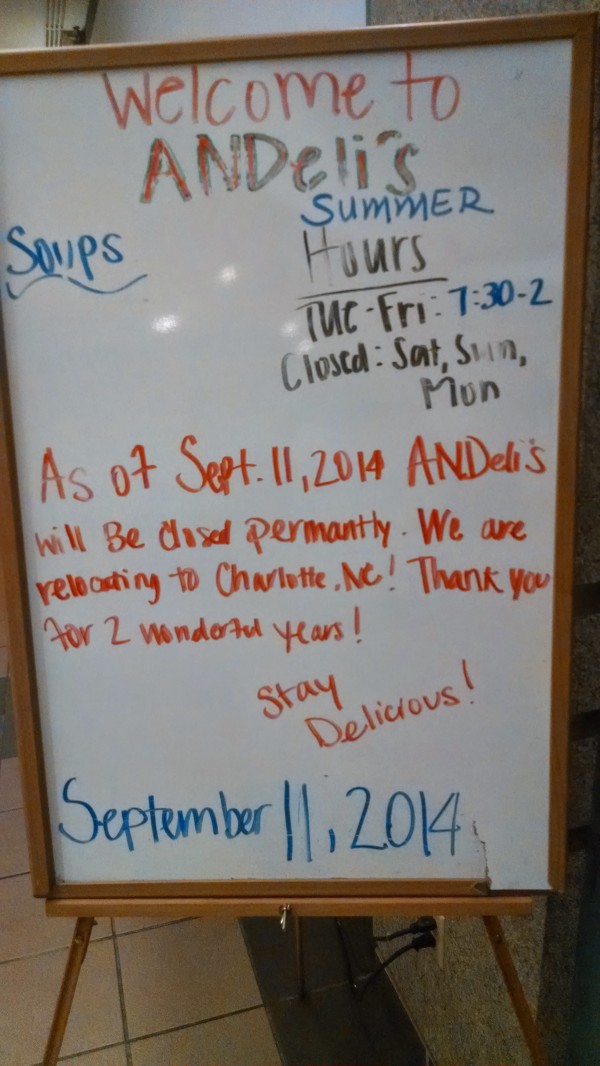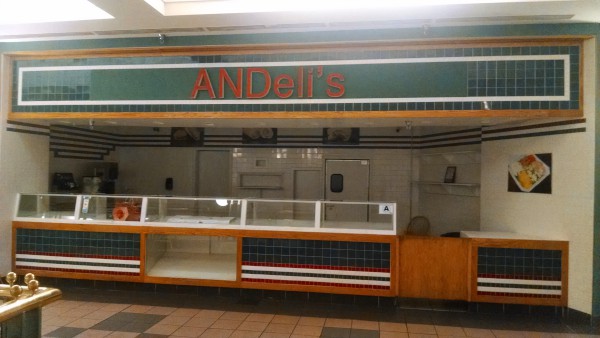 Commenter Mr. BO notes the passing of ANDeli's in Richland Mall sending in the last two pictures and noting that:
They were exhibiting several of the Signs
that they were about to close

1) Not maintaining regular business hours
2) Regular employees not there
3) Running out of routine things.
ANDeli's was actually one of the few recent stalwarts to move into Richland Mall. As you can see from their closing sign, they opened circa 2012, while the first shot above, taken on 13 July 2008, shows the storefront was vacant on that date with the original tenant being already long gone. The second shot is from 26 April 2013 and shows the place in operation.
(Hat tip to Mr. BO, obviously)
UPDATE 19 September 2014: Added 26 April 2013 shot.
UPDATE 22 September 2014: Added Great American Cookie Company to the post title based on the comments.
Posted at 11:56 pm in Uncategorized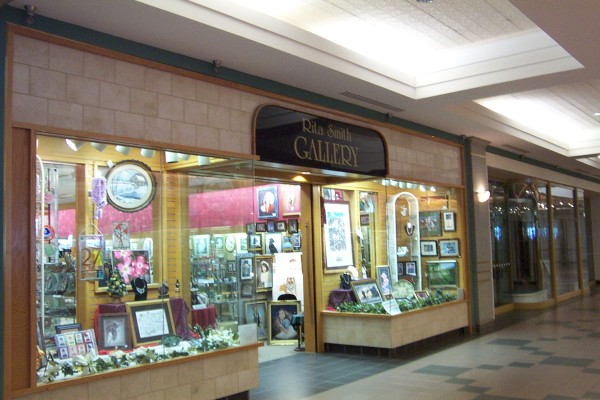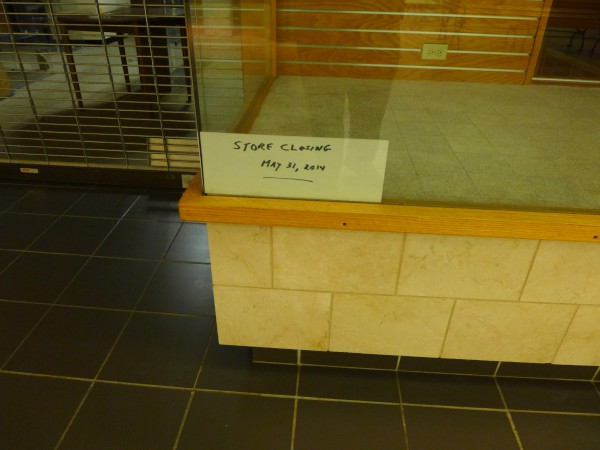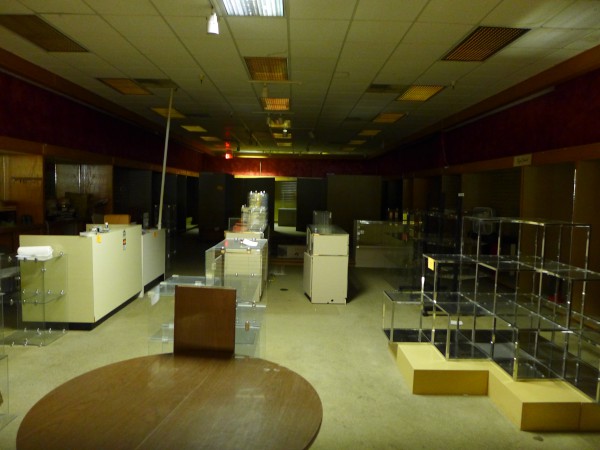 Here's a bit more bad news from Richland Mall, and this in one of the most high visibility areas, just across the corridor from Barnes & Noble.
UPDATE 18 September 2014 -- Added the first shot above, taken on 13 July 2008, showing the gallery in operation.
Posted at 11:24 pm in Uncategorized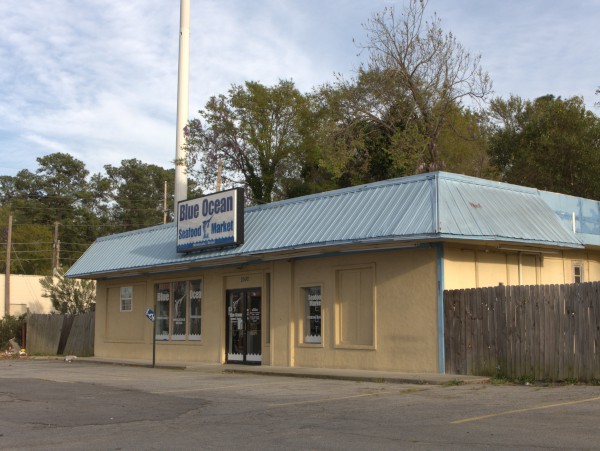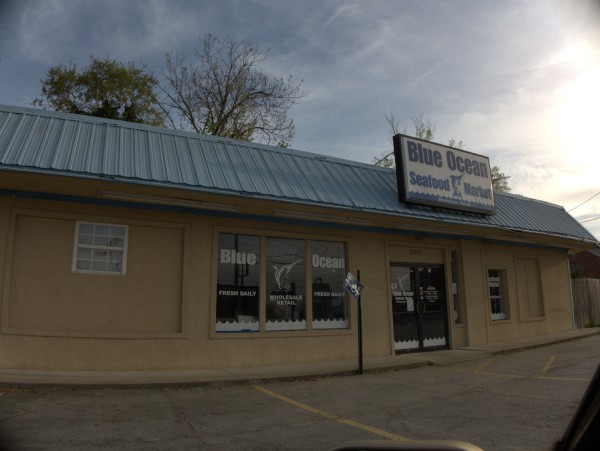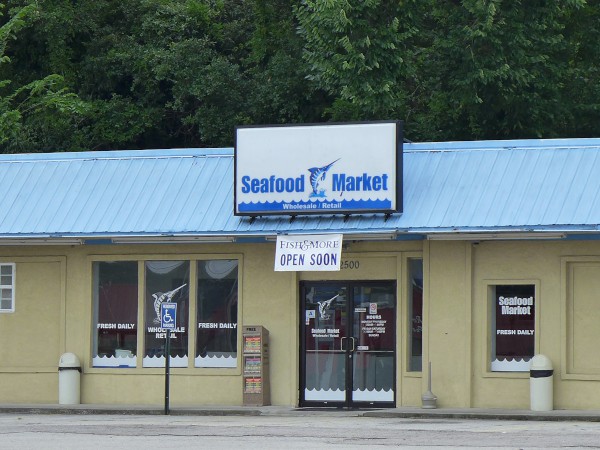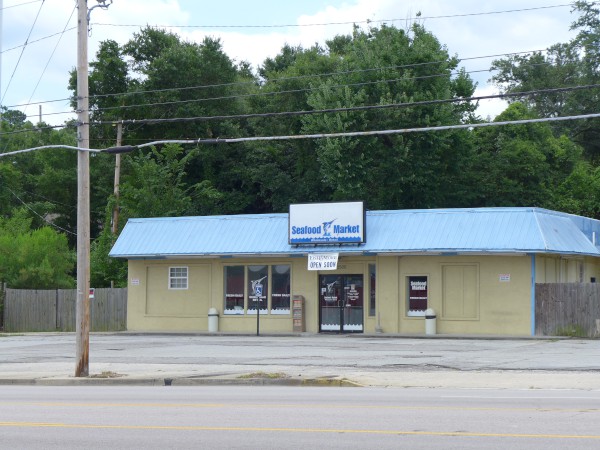 I have some other pictures of this place with the whole "Blue Ocean" moniker still on the sign if I recall correctly. As soon as I come across them, I'll add them as an update. Anyway, I've noticed for a couple of months that this place on Forest Drive more or less across from the old Bojangles was closed. I wasn't entirely sure it was gone for good though until late June when I noticed a new placard proclaiming that the location would soon be Fish & More. Still sounds fishy to me..
UPDATE 15 July 2014 -- Added the first two pictures above, with the original name still on the sign.
Posted at 12:00 am in Uncategorized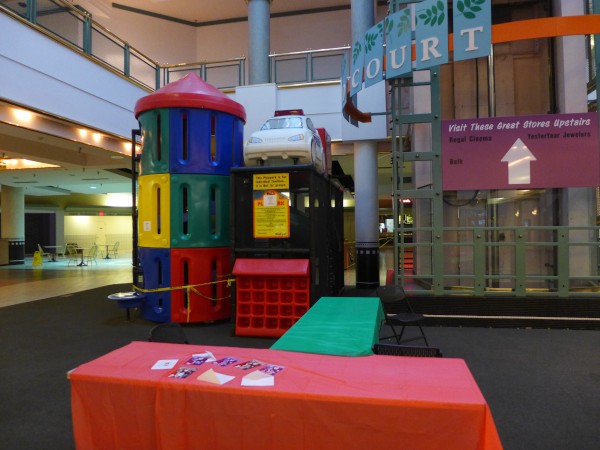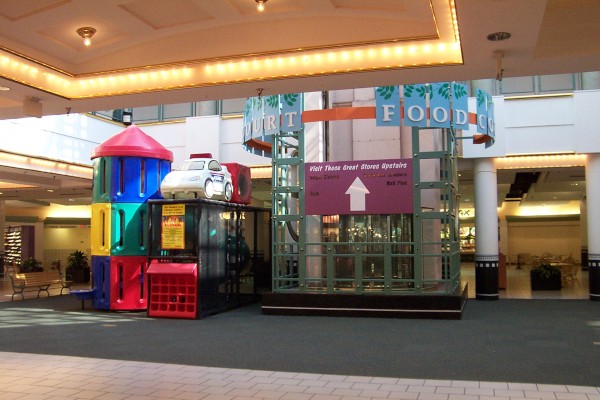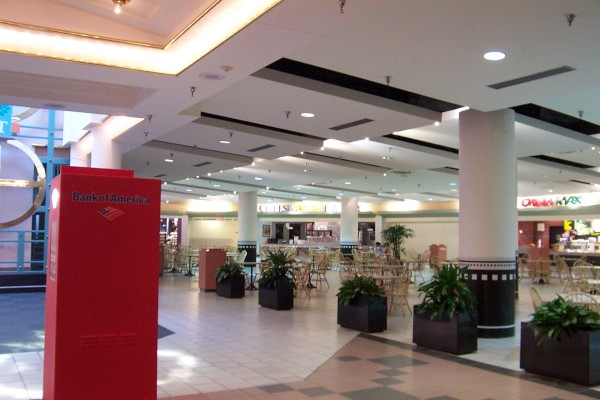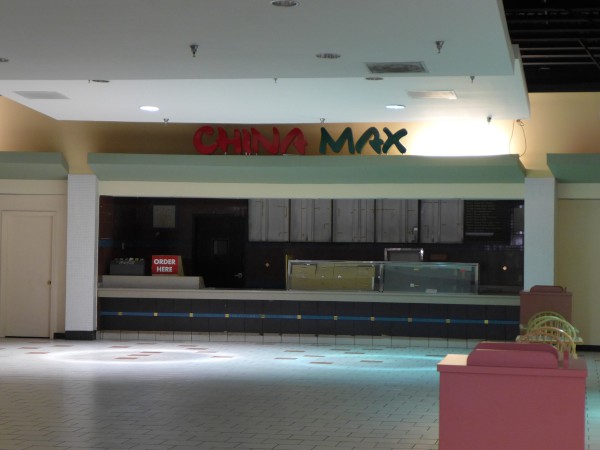 If you look closely at the three pictures above (especially the last one), you can see China Max in operation at the (second) Richland Mall food court.
Commenter MrBO sends in the next two pictures, showing that China Max has now moved shop from the food court to Harden Street. I believe this leaves the food court completely empty, possibly leading some of the call center folks to actually try the pizza at the Barnes & Nobel cafe.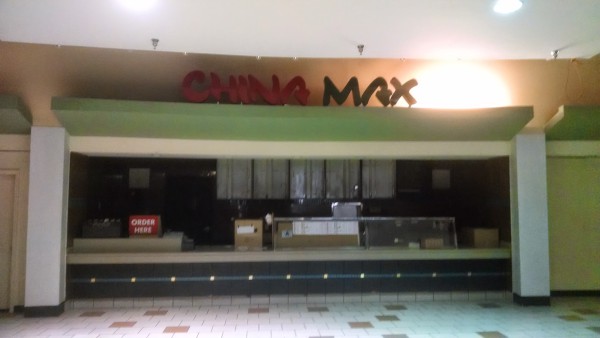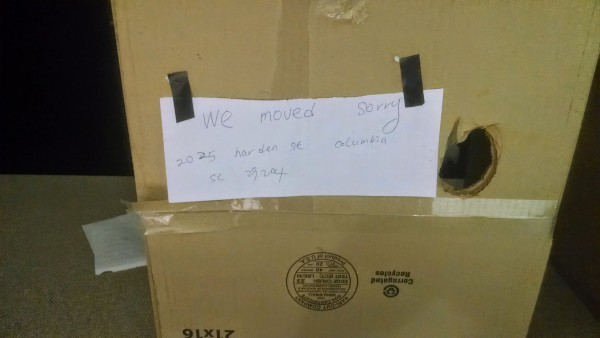 This is another in a long series of blows to the mall, which would be bad enough, but management adds to the problem by adopting an air of defeat, as in, for instance, turning off the elevator fountains and pool, retiring the Christmas singing bears and more recently, closing off the upper level entrance and walk-through for Belk's: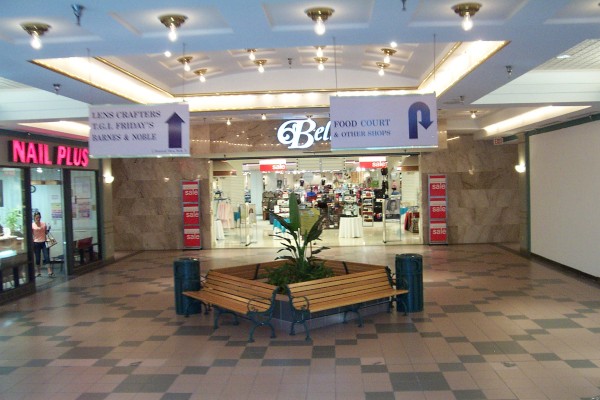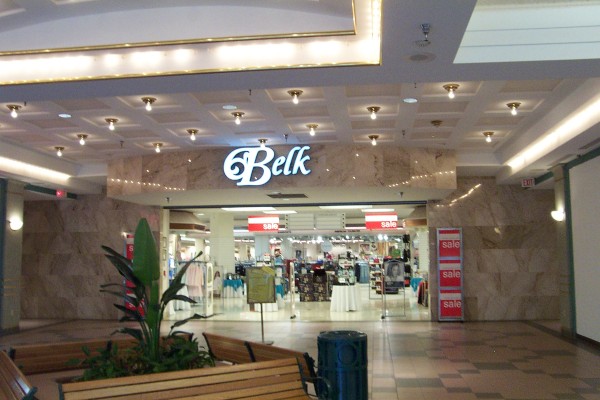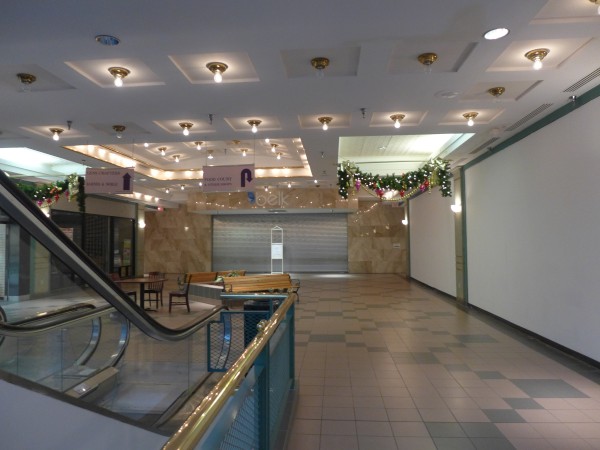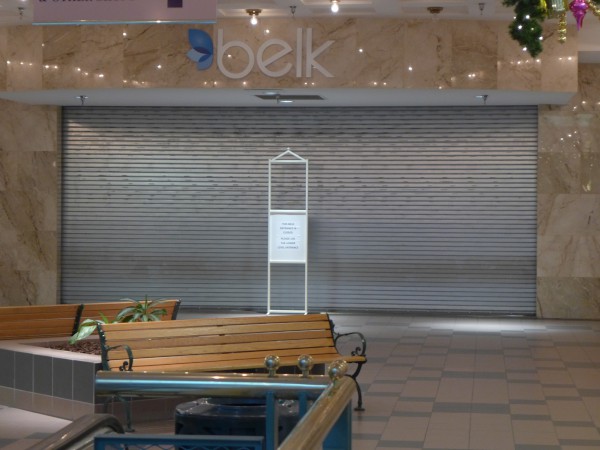 (Hat tip to commenter MrBO)
15 July 2014 -- added an additional picture, though it doesn't really add much value.