Archive for the 'Forest Drive' tag
Posted at 11:34 pm in Uncategorized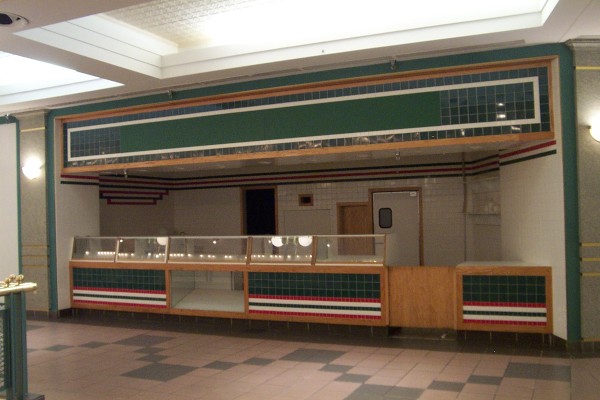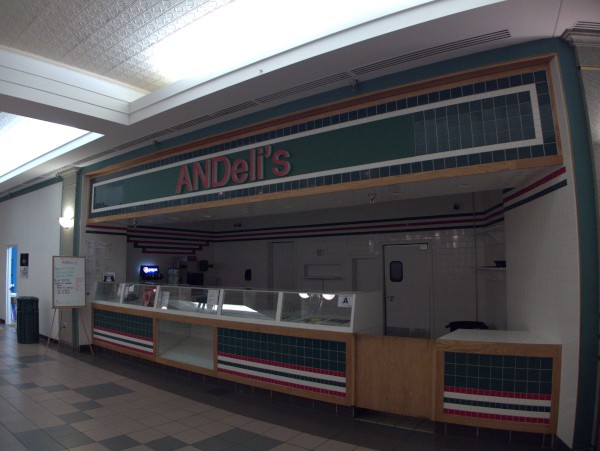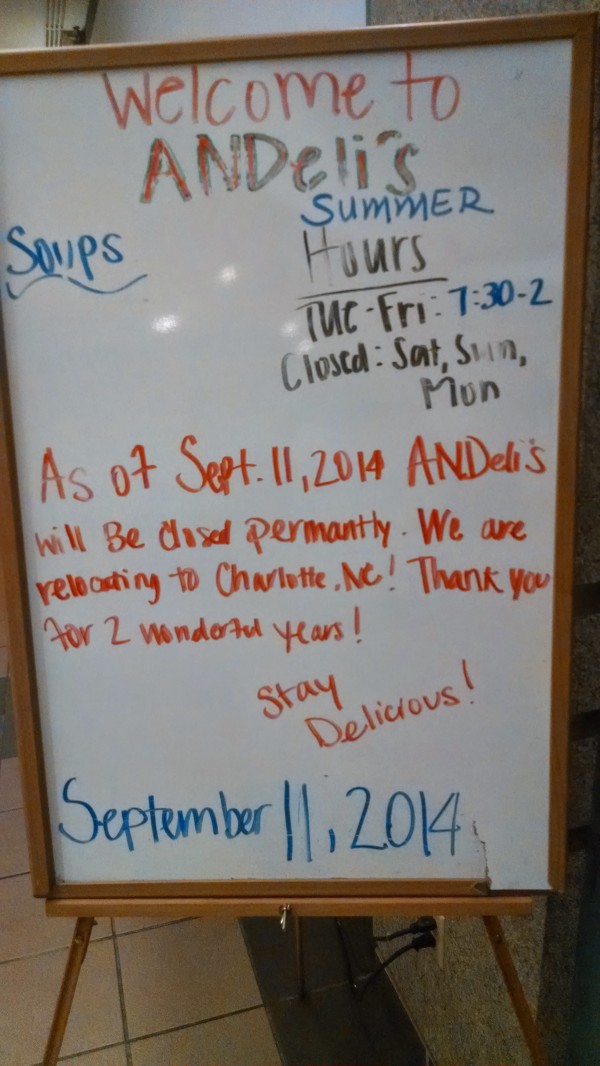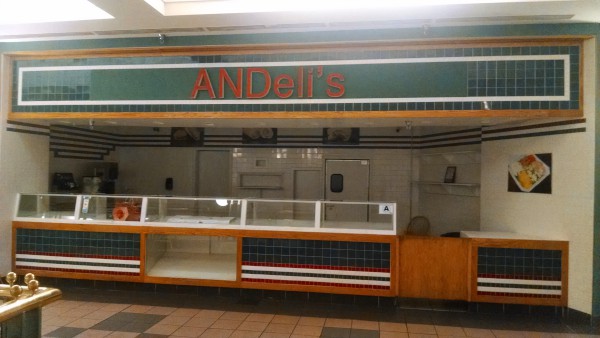 Commenter Mr. BO notes the passing of ANDeli's in Richland Mall sending in the last two pictures and noting that:
They were exhibiting several of the Signs
that they were about to close

1) Not maintaining regular business hours
2) Regular employees not there
3) Running out of routine things.
ANDeli's was actually one of the few recent stalwarts to move into Richland Mall. As you can see from their closing sign, they opened circa 2012, while the first shot above, taken on 13 July 2008, shows the storefront was vacant on that date with the original tenant being already long gone. The second shot is from 26 April 2013 and shows the place in operation.
(Hat tip to Mr. BO, obviously)
UPDATE 19 September 2014: Added 26 April 2013 shot.
UPDATE 22 September 2014: Added Great American Cookie Company to the post title based on the comments.
Posted at 11:56 pm in Uncategorized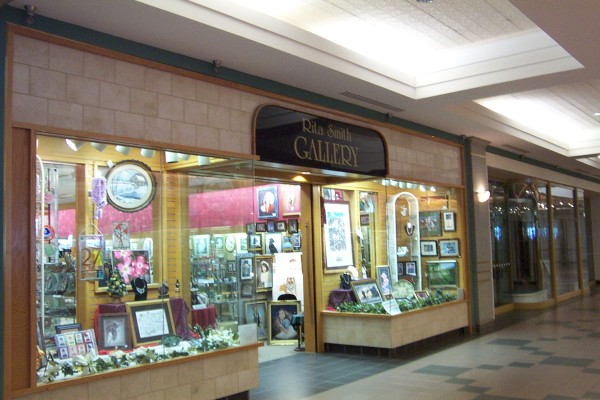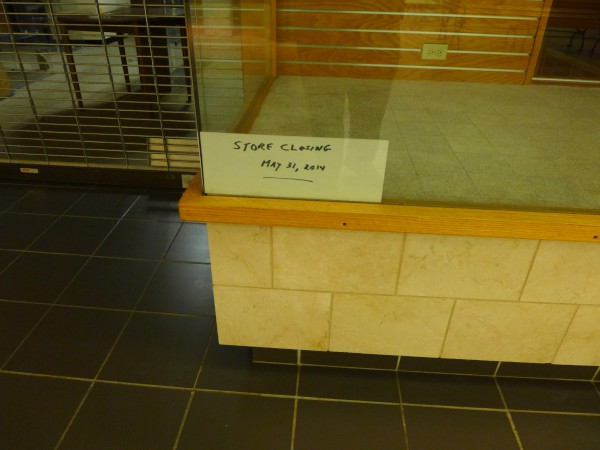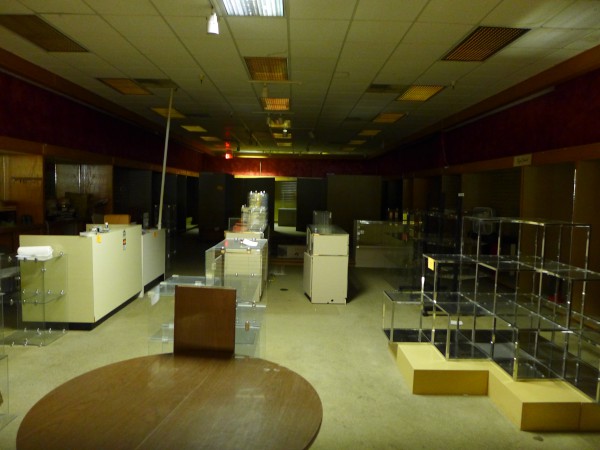 Here's a bit more bad news from Richland Mall, and this in one of the most high visibility areas, just across the corridor from Barnes & Noble.
UPDATE 18 September 2014 -- Added the first shot above, taken on 13 July 2008, showing the gallery in operation.
Posted at 11:24 pm in Uncategorized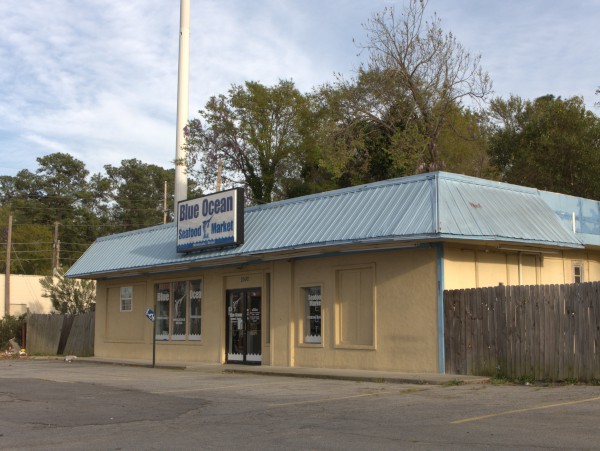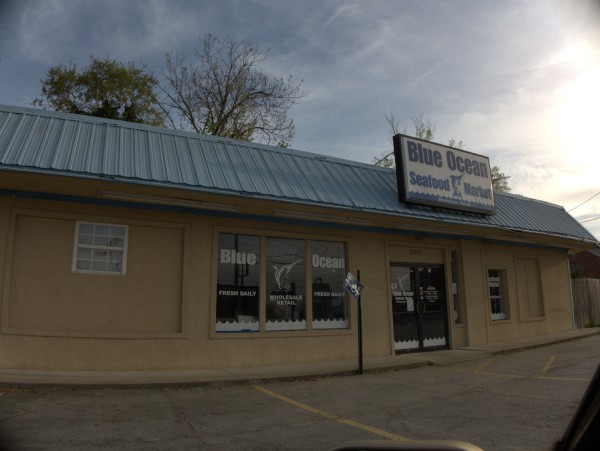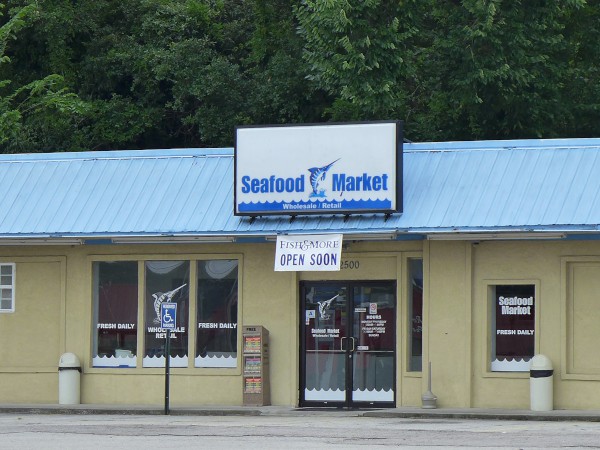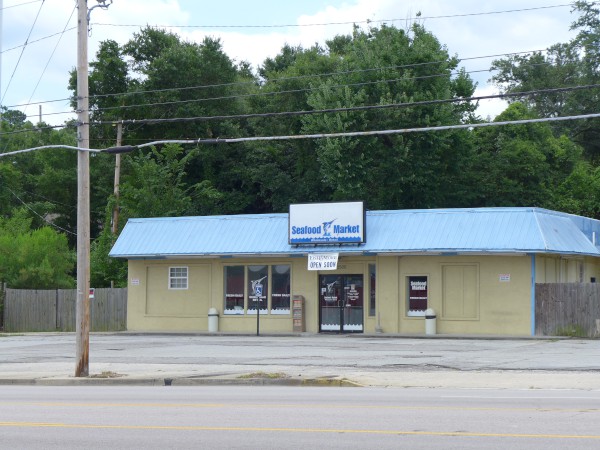 I have some other pictures of this place with the whole "Blue Ocean" moniker still on the sign if I recall correctly. As soon as I come across them, I'll add them as an update. Anyway, I've noticed for a couple of months that this place on Forest Drive more or less across from the old Bojangles was closed. I wasn't entirely sure it was gone for good though until late June when I noticed a new placard proclaiming that the location would soon be Fish & More. Still sounds fishy to me..
UPDATE 15 July 2014 -- Added the first two pictures above, with the original name still on the sign.
Posted at 12:00 am in Uncategorized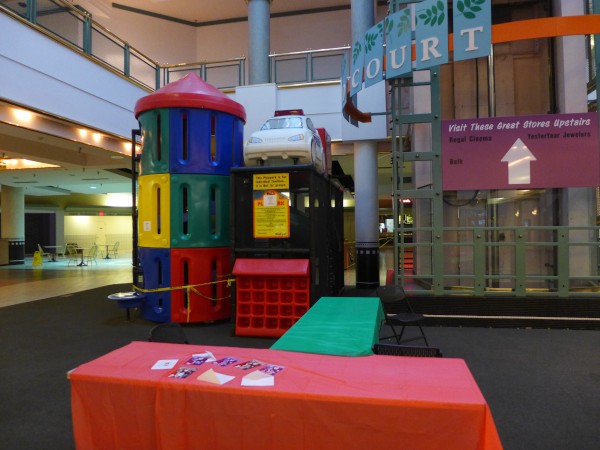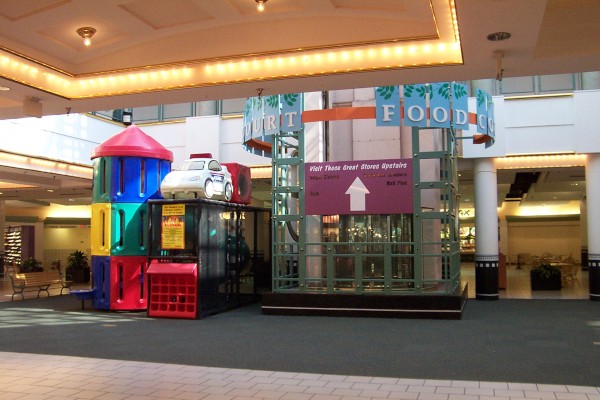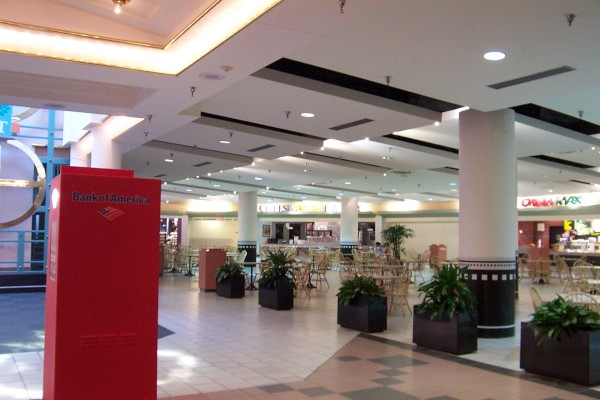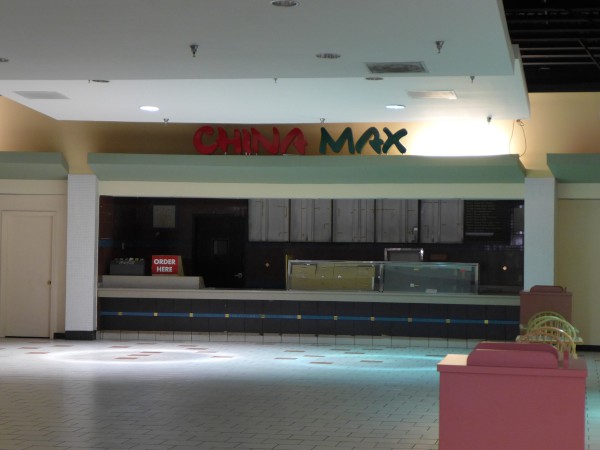 If you look closely at the three pictures above (especially the last one), you can see China Max in operation at the (second) Richland Mall food court.
Commenter MrBO sends in the next two pictures, showing that China Max has now moved shop from the food court to Harden Street. I believe this leaves the food court completely empty, possibly leading some of the call center folks to actually try the pizza at the Barnes & Nobel cafe.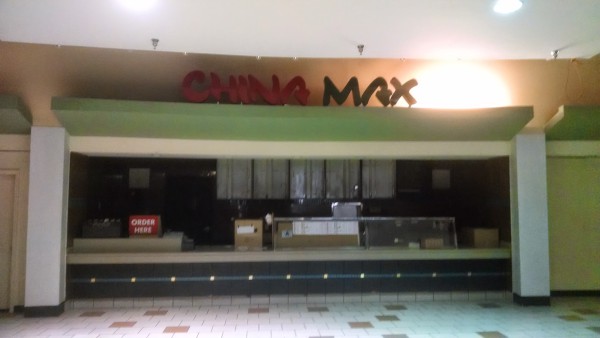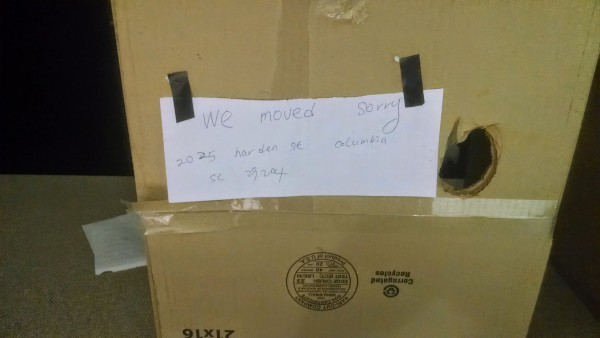 This is another in a long series of blows to the mall, which would be bad enough, but management adds to the problem by adopting an air of defeat, as in, for instance, turning off the elevator fountains and pool, retiring the Christmas singing bears and more recently, closing off the upper level entrance and walk-through for Belk's: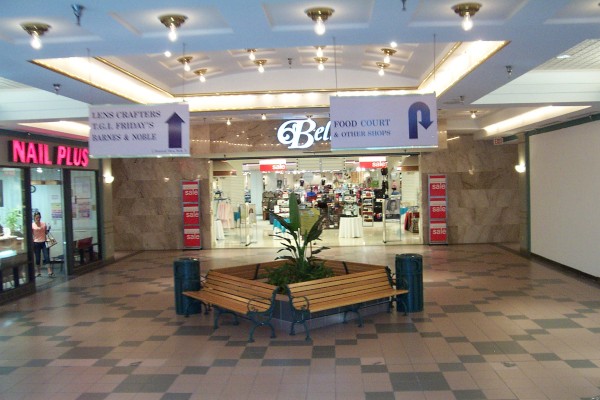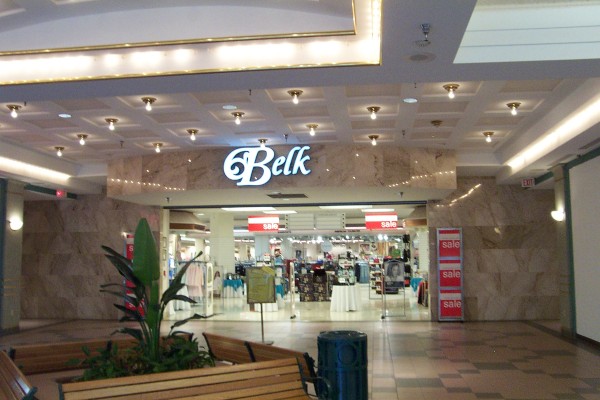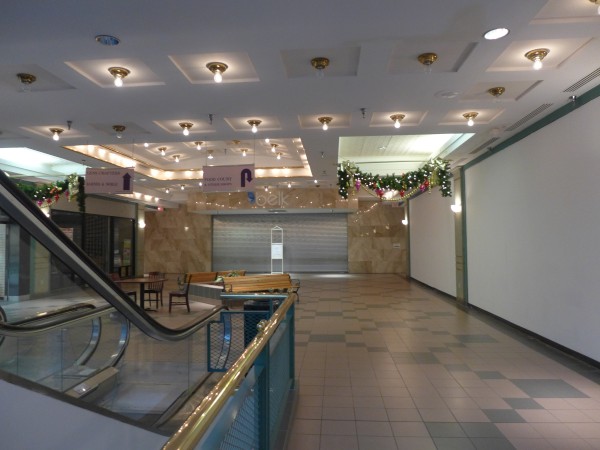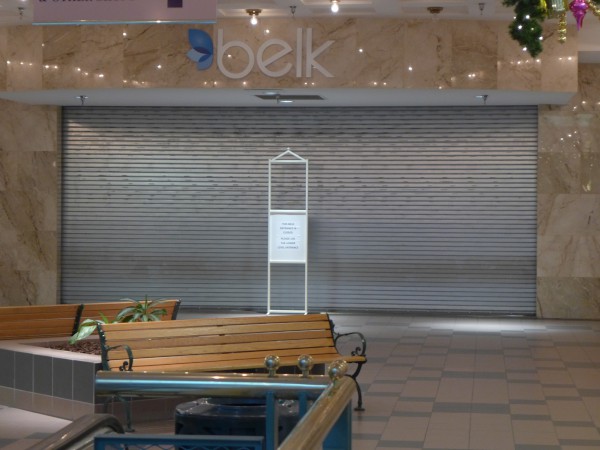 (Hat tip to commenter MrBO)
15 July 2014 -- added an additional picture, though it doesn't really add much value.
Posted at 11:53 pm in Uncategorized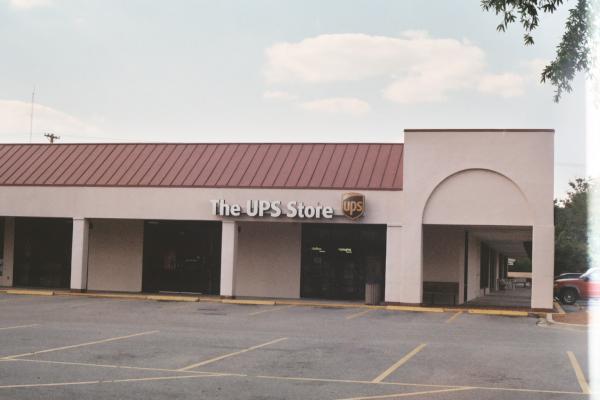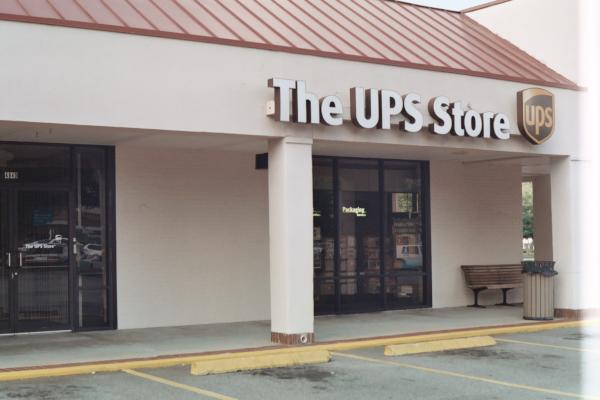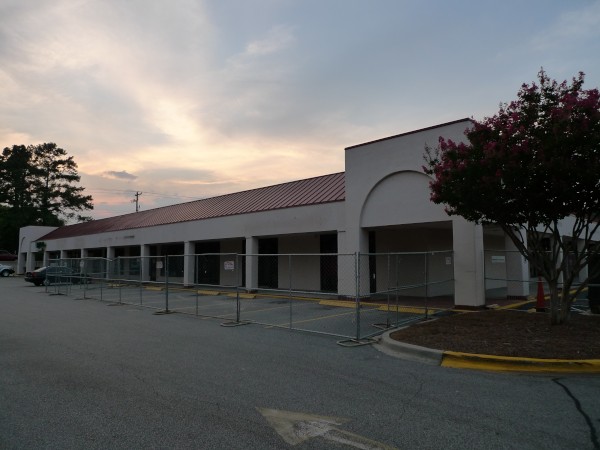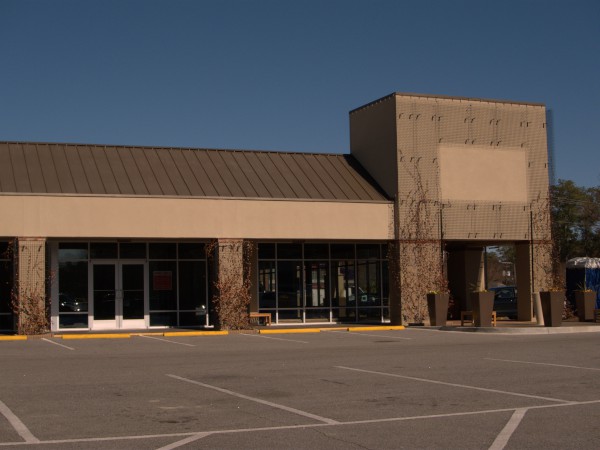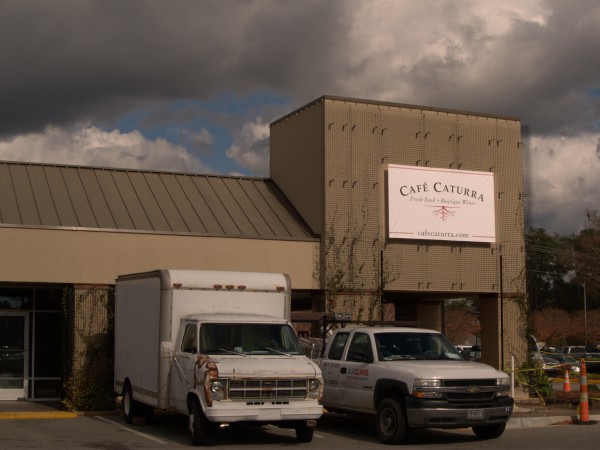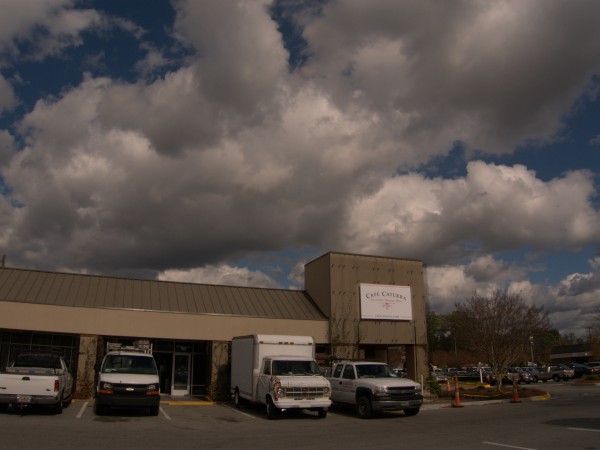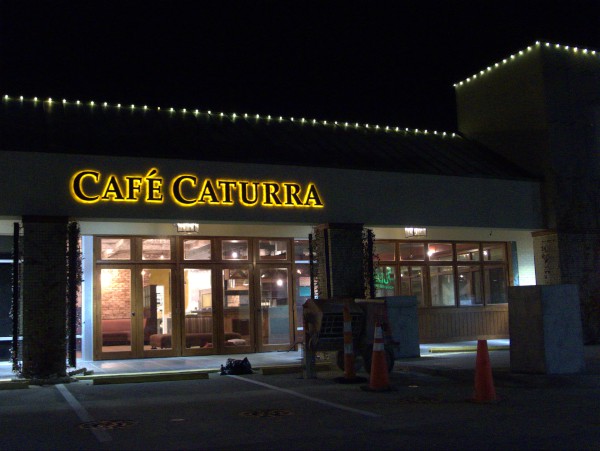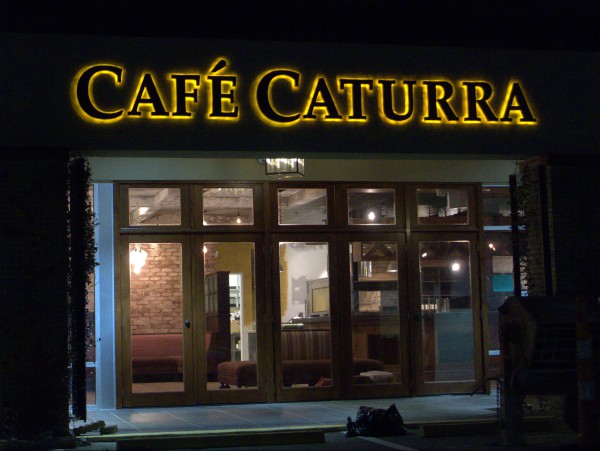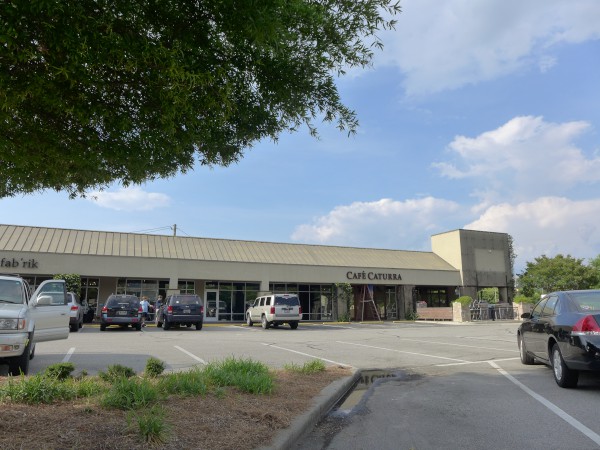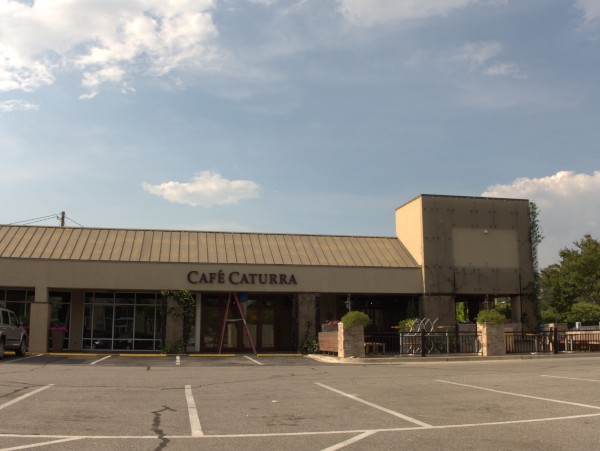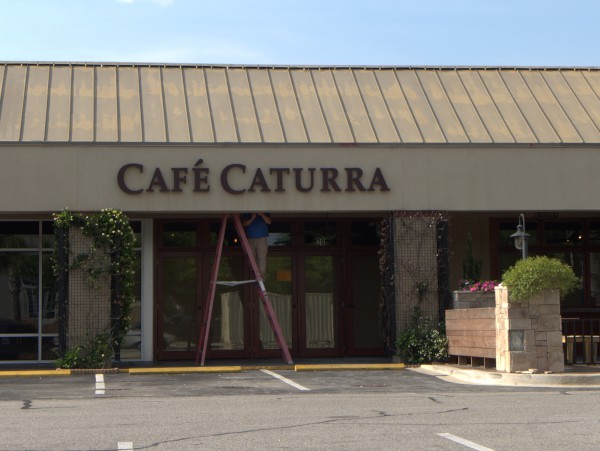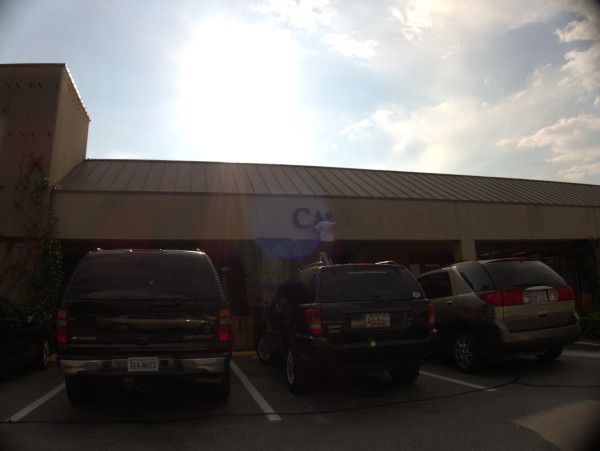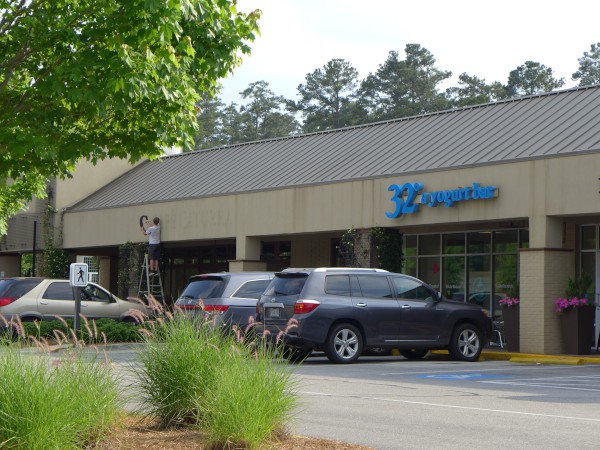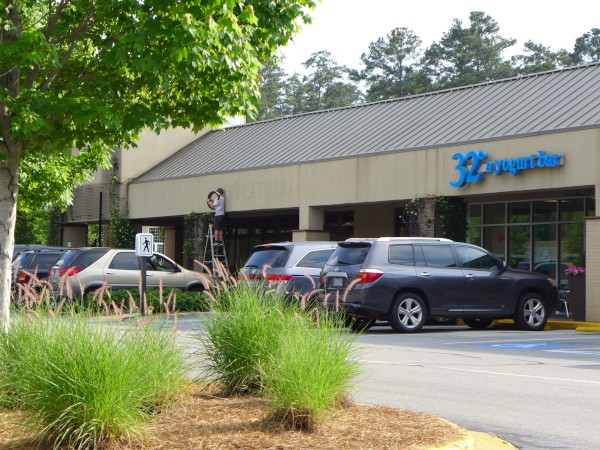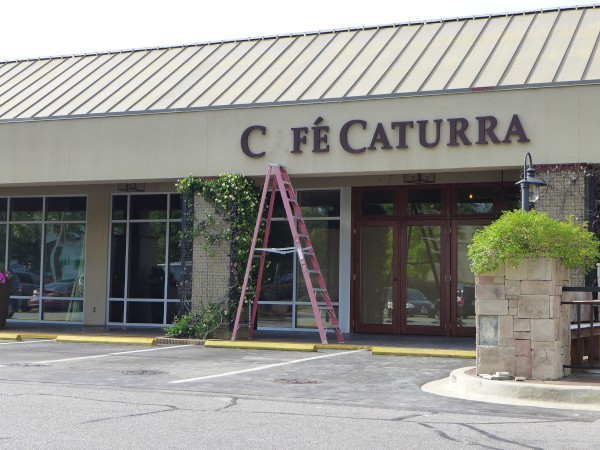 Commenter Dennis scooped The State in reporting that Cafe Caturra in Trenholm Plaza would be closing to reopen as a Tazza Kitchen, and in fact the place has now closed, and is in the process of being revamped with the marquee letters being taken down today. I first knew this spot as Ed Robinson cleaners, and most recently it was the location of the UPS Store before it moved across the plaza.
I don't know exactly what it was, but I never warmed to Cafe Caturra. It seemed like the kind of thing I would like, and was conveniently located, but on the few occasions I went there, I didn't find anything that really hit the spot. The menu for Tazza Kitchen has some promising items (the guacamole sounds good!), but it also seems to have a number of similarities to Rosso by the Post Office.
(Hat tip to commenter Dennis)
UPDATE 11 July 2014: Tazza Kitchen is now open as partially seen in these rather bad pictures: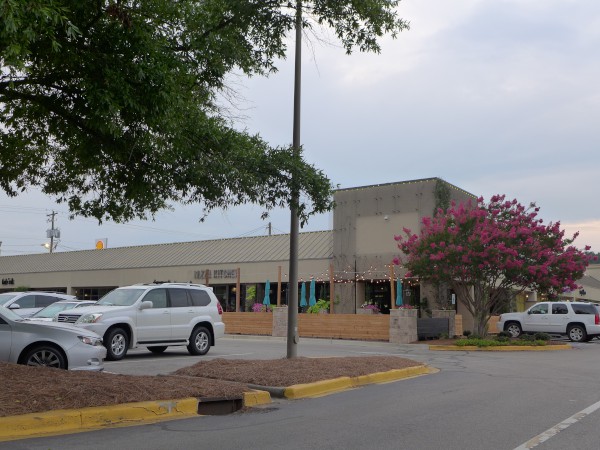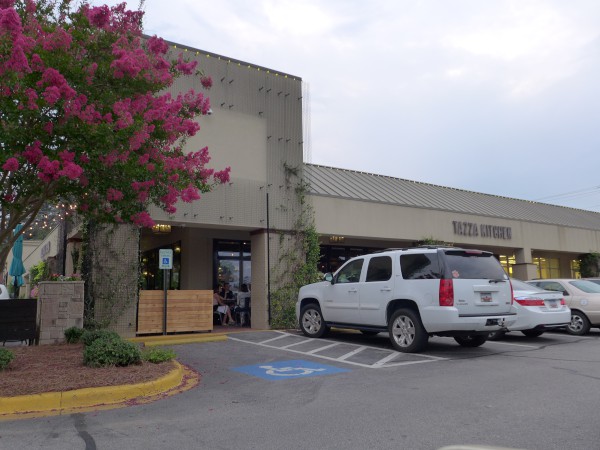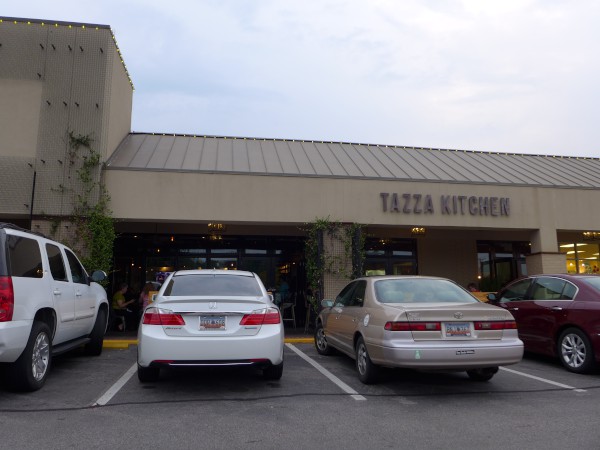 Posted at 11:33 pm in Uncategorized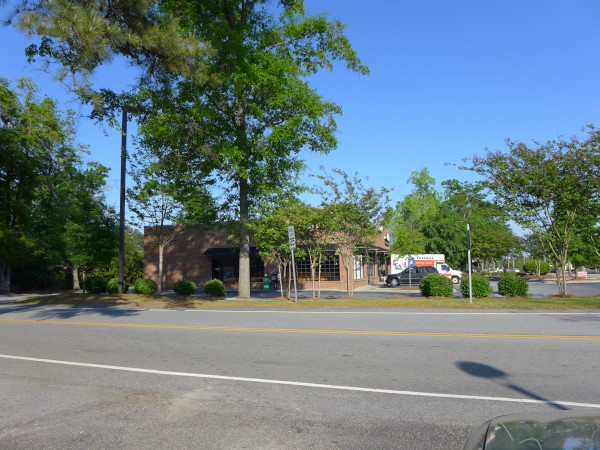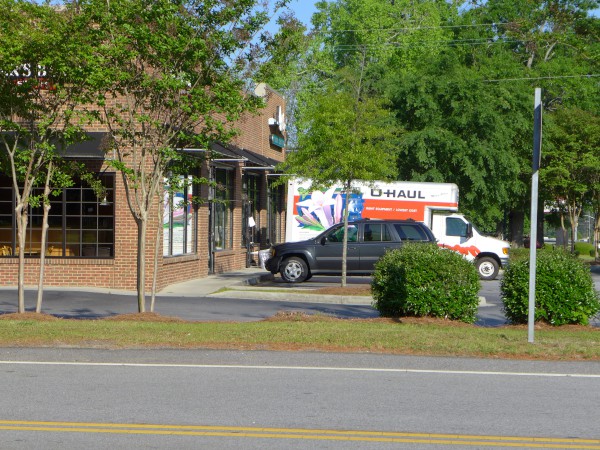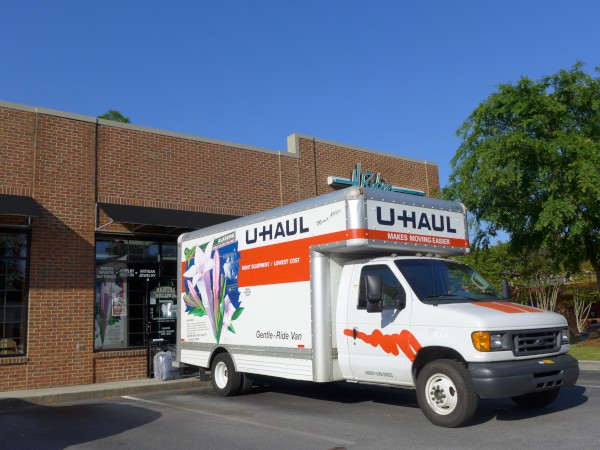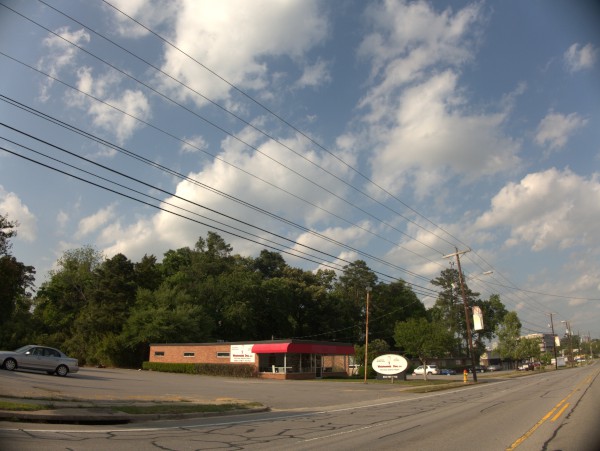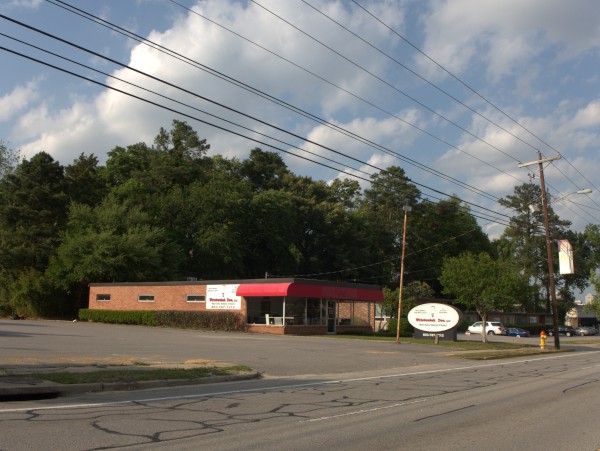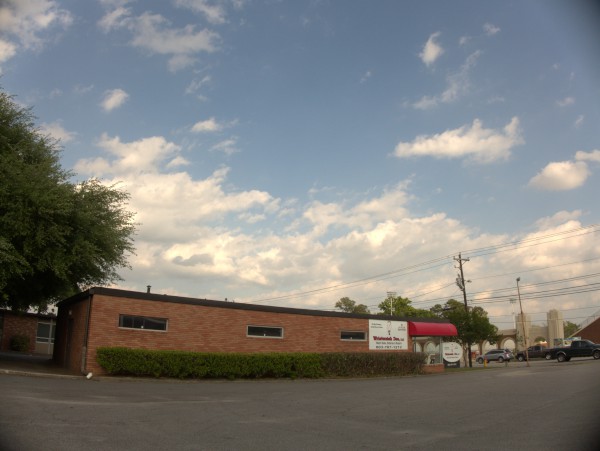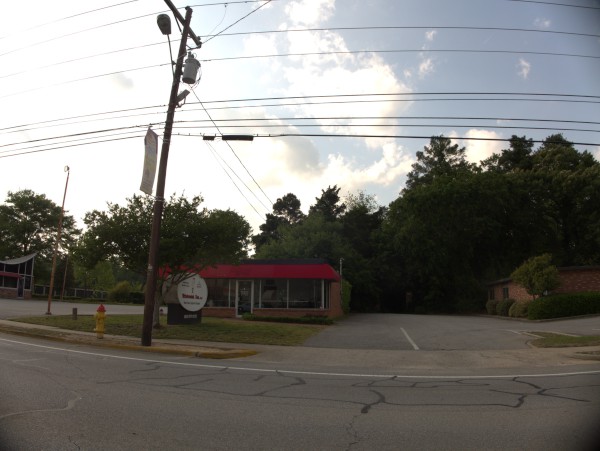 Well, I see I've already done a somewhat confused post on Wristwatch Doc when they opened a workspace on Fort Jackson Boulevard, but I'm going to make this a new post anyway.
As of yesterday, they have moved from the storefront on Forest Drive in the Brueggers building and out to 534 Knox Abbott Drive in Cayce. This, of course, is the former Signs 2 Go location.
I wish them well, but it was very convenient for me to have my watch batteries changed and get new bands at the Forest Drive location.
UPDATE 28 April 2014 -- The Forest Drive storefront and message: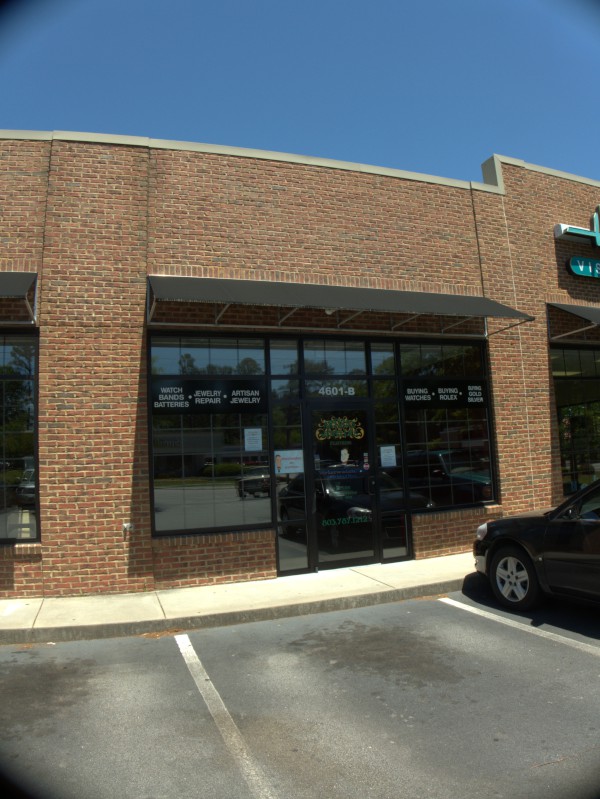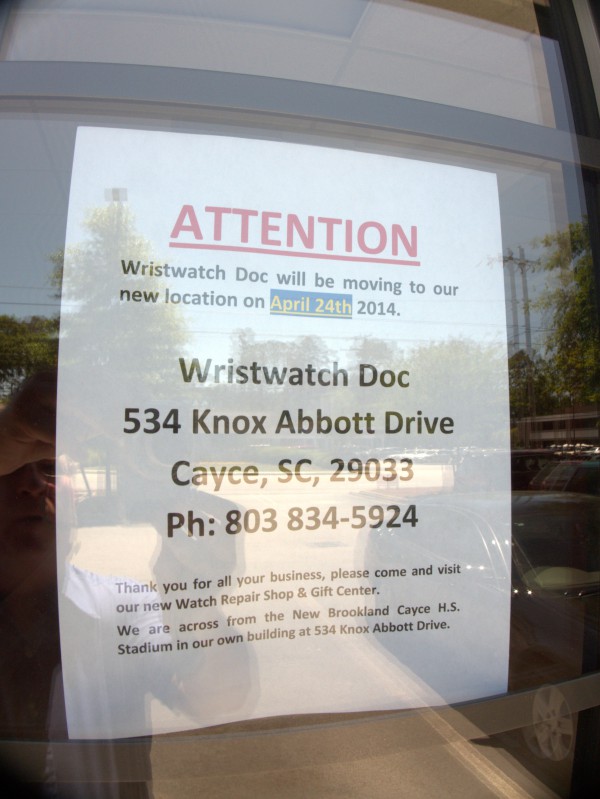 Posted at 12:18 am in Uncategorized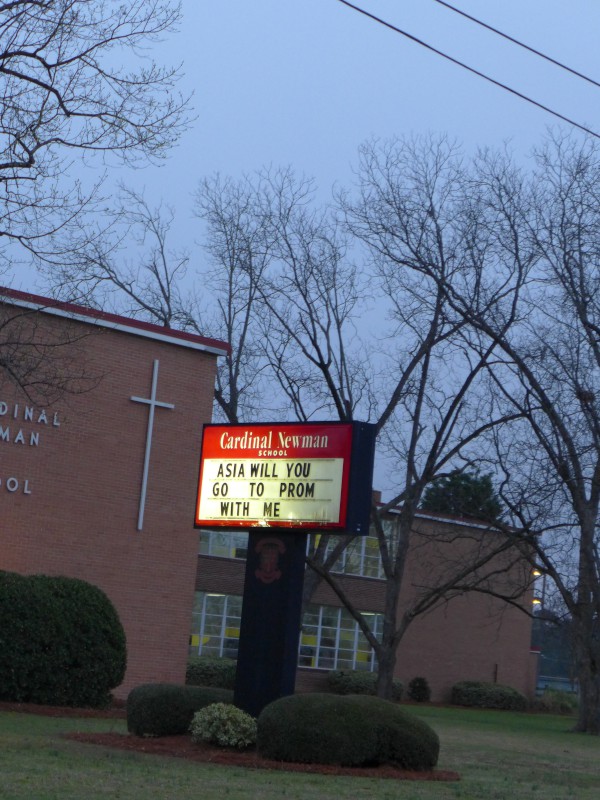 Posted at 12:58 am in Uncategorized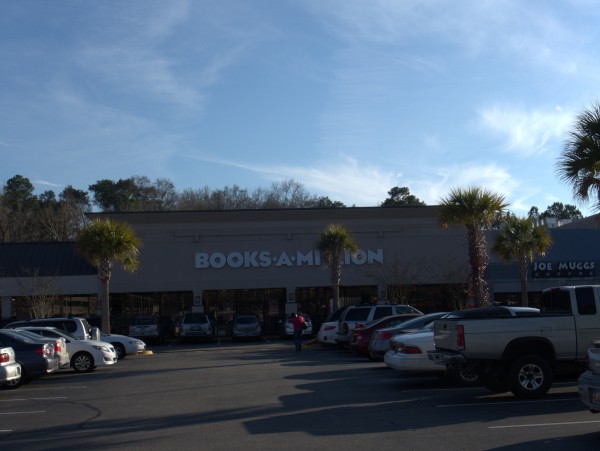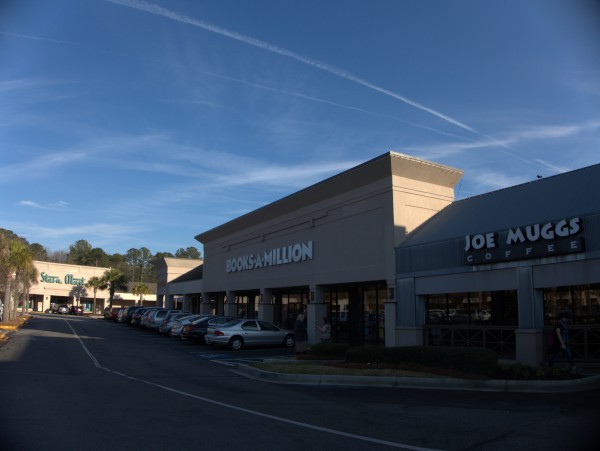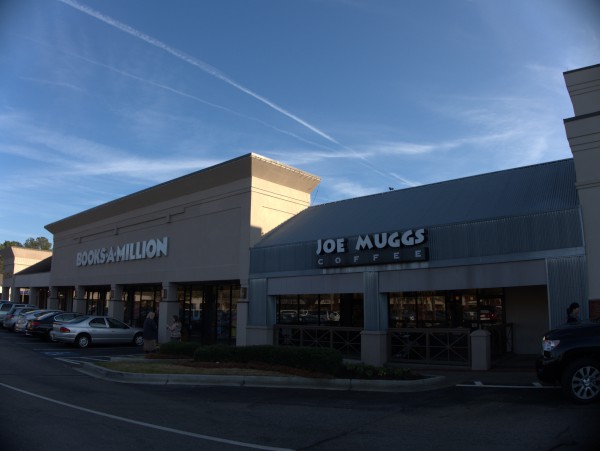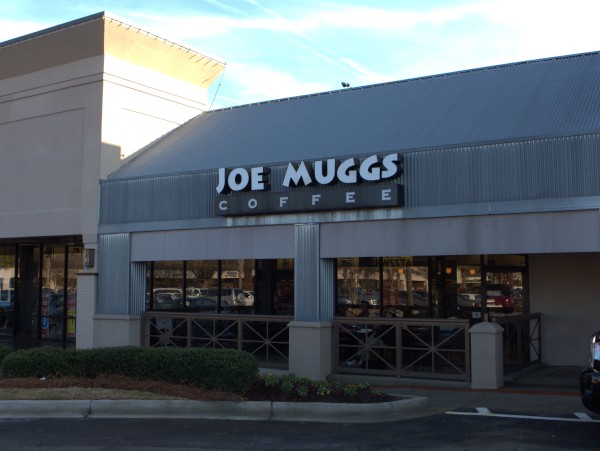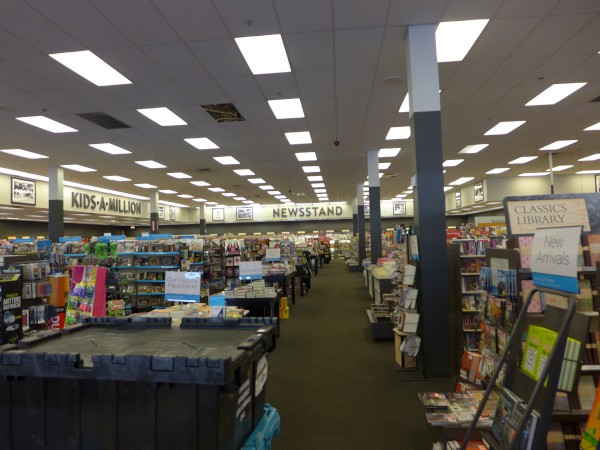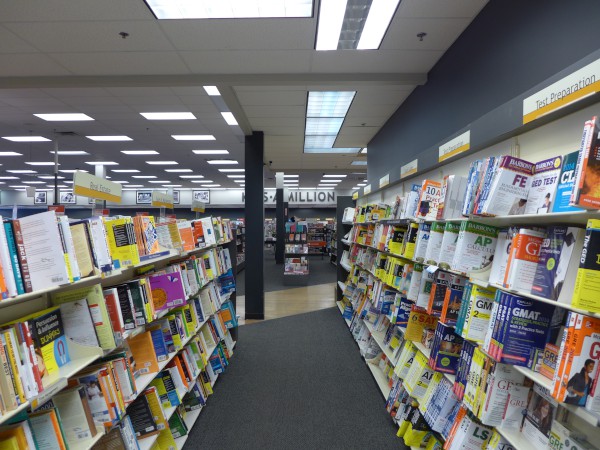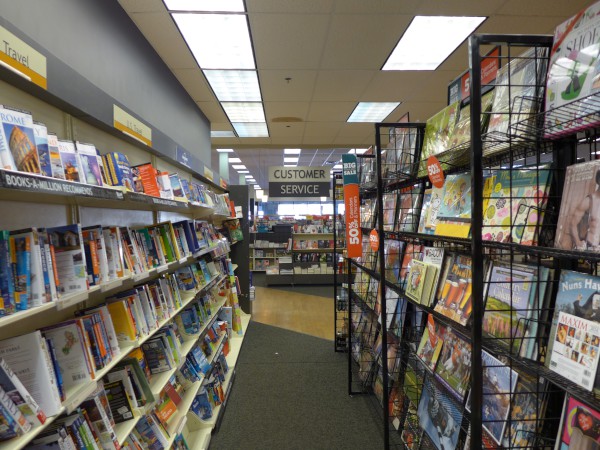 Well, if you've been reading Have Your Say, then you know commenter joelc scooped The State by a week on the news that Books-A-Million in Trenholm Plaza is closing.
I've spent many an hour in the Trenholm Plaza store. When I was younger, and the store was open until 11pm, I would often grab a late-night latte there as I browsed the shelves and magazine racks. In more recent years, I've found a good night's sleep more and more important, and the store has stopped opening so late anyway.
Of course in recent years, I've also done most of my reading on a Kindle and have had less and less need for an actual, physical, bookstore. I still look for comic strip collections, which work better printed, and technical books, but it often seems that given my technical needs, and humor tastes, I'm more likely to find those online as well. I'm definitely not alone in this, as evidenced by the closings of the Harbison Books-A-Million, the Harbison Barnes & Noble, The Happy Bookseller and the list goes on..
The State article suggests that rather than the chain keeping the space and re-working it as they did on Harbison, new clothing retailers will be moving in.
For all us Millionaire's Club members,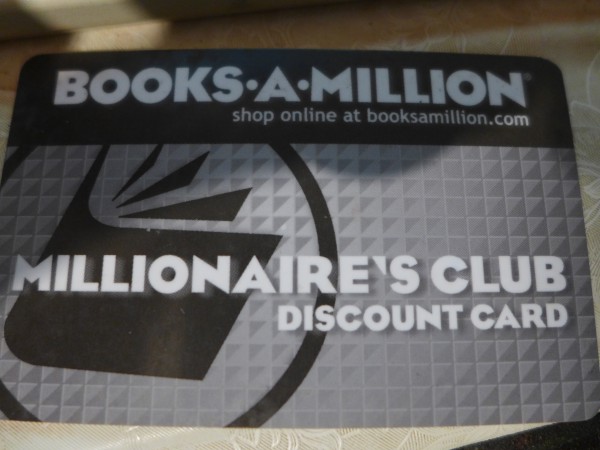 there's still Sandhill, and Lexington.
For now.
(Hat tip to commenter joelc)
UPDATE 4 March 2014 -- Here are some pix from back during the snow of the place with the Store Closing sign deployed: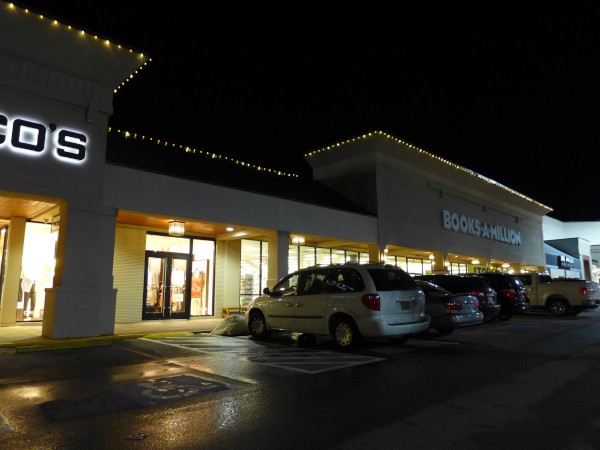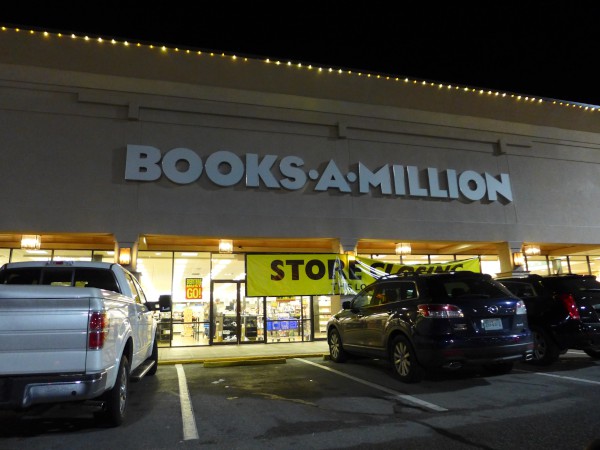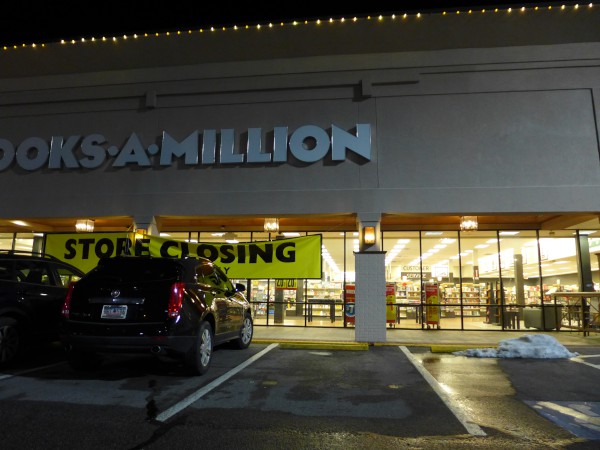 8 March 2014: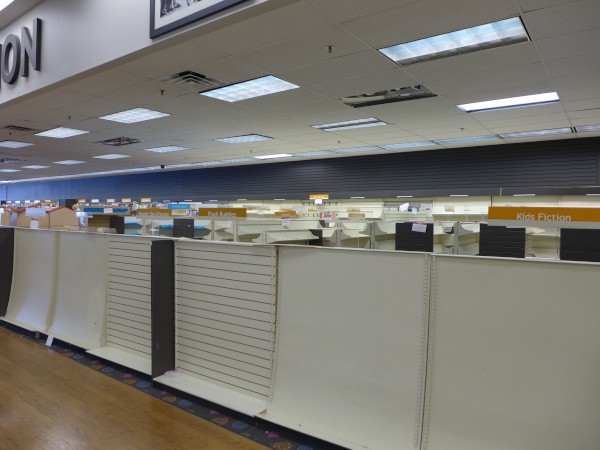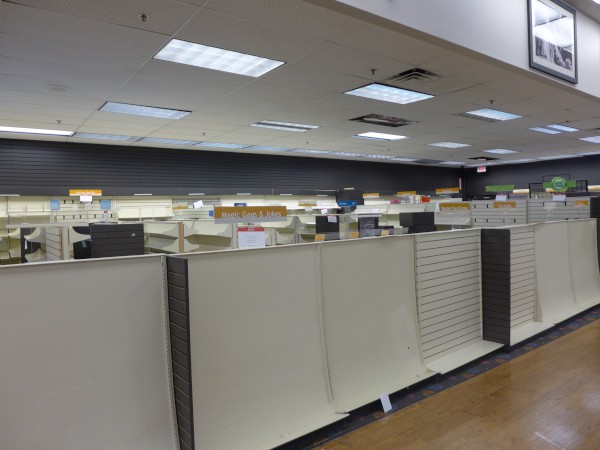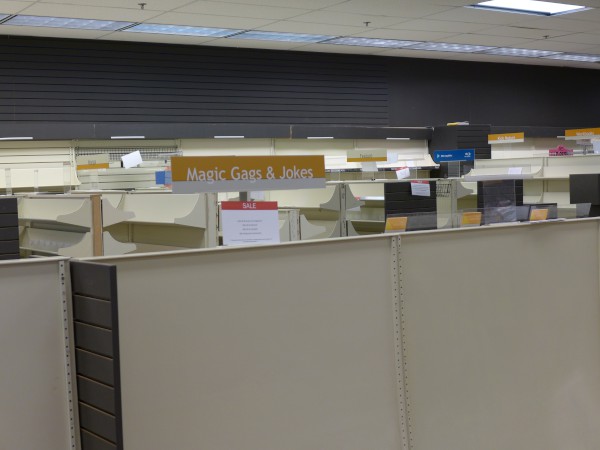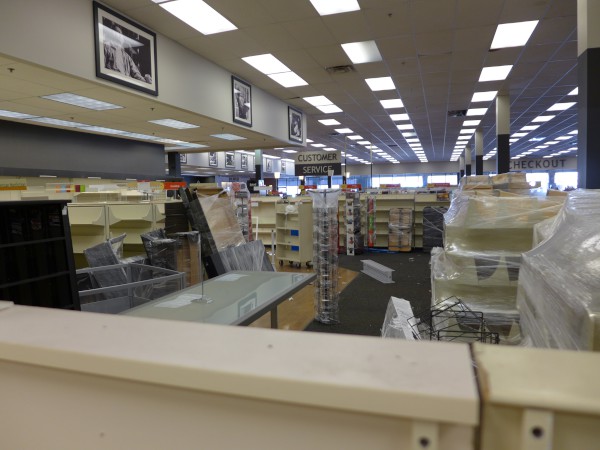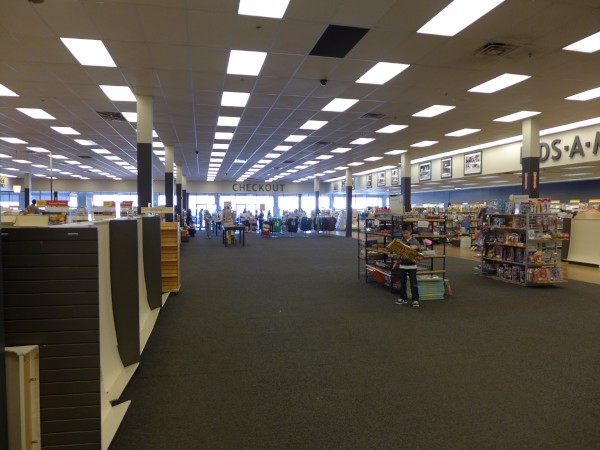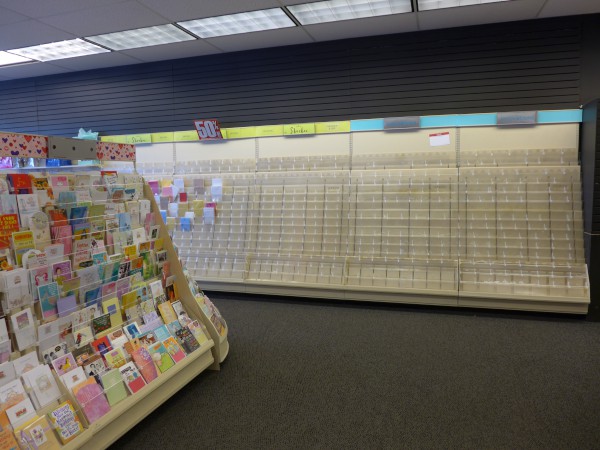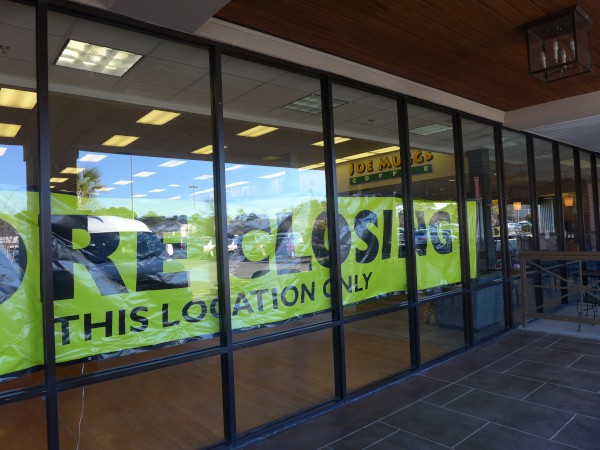 14 March 2014: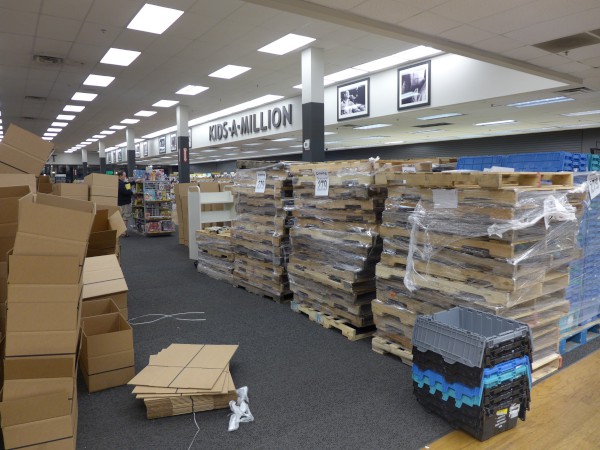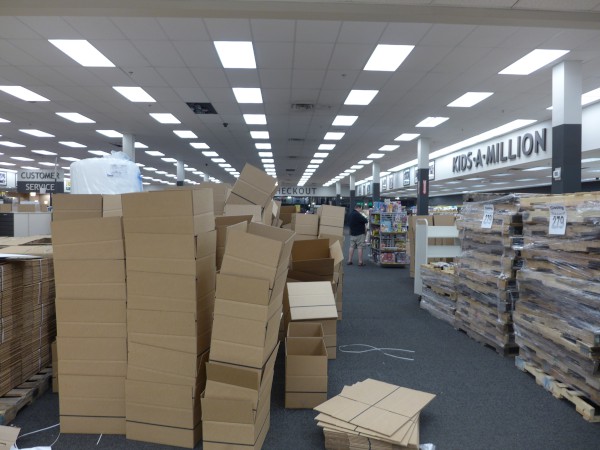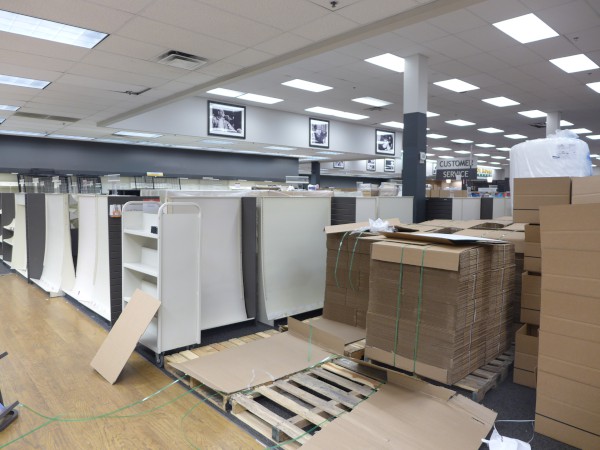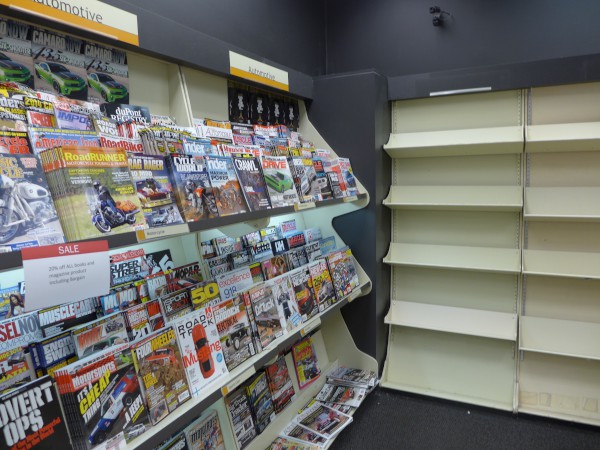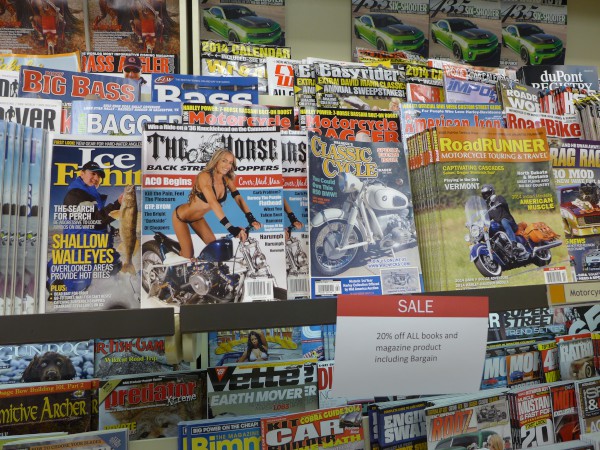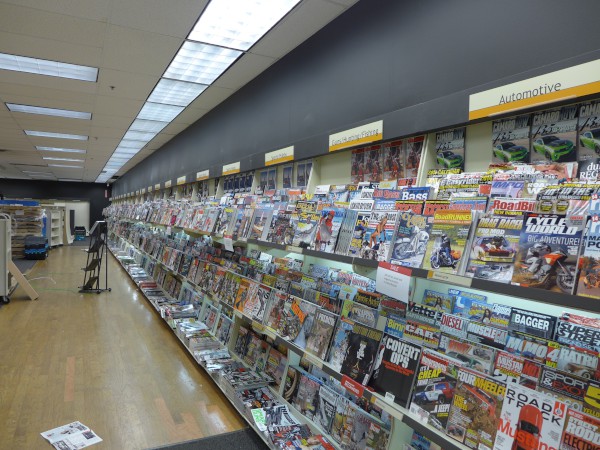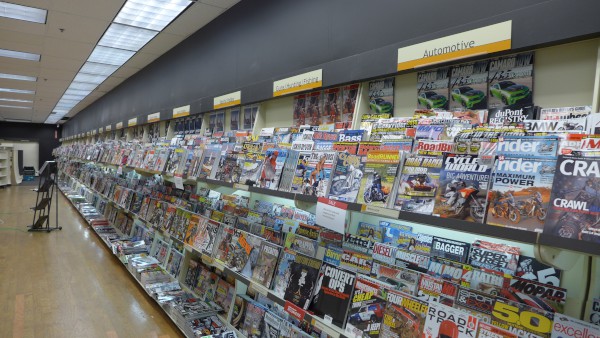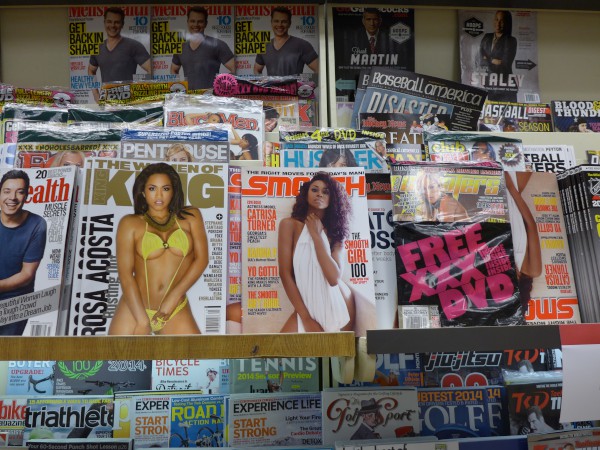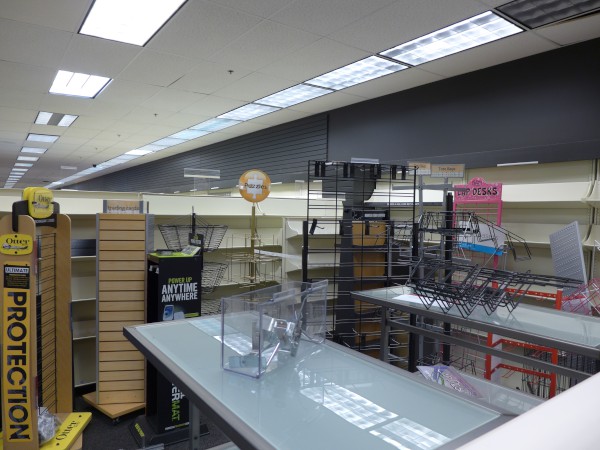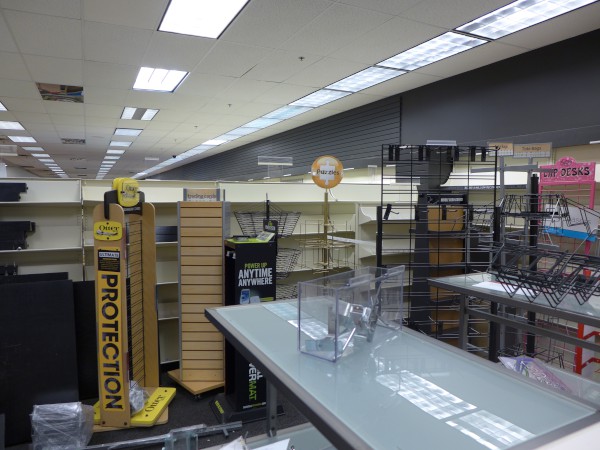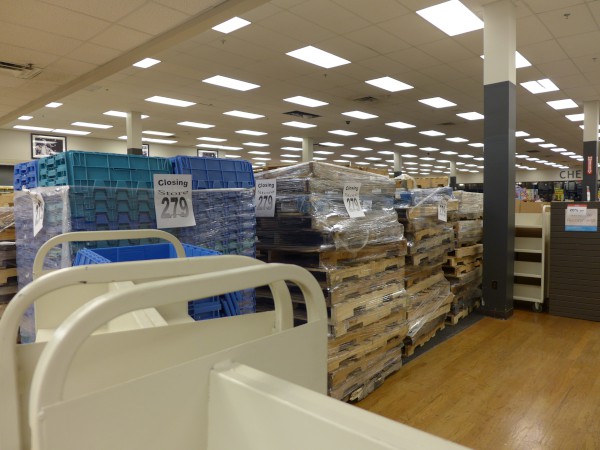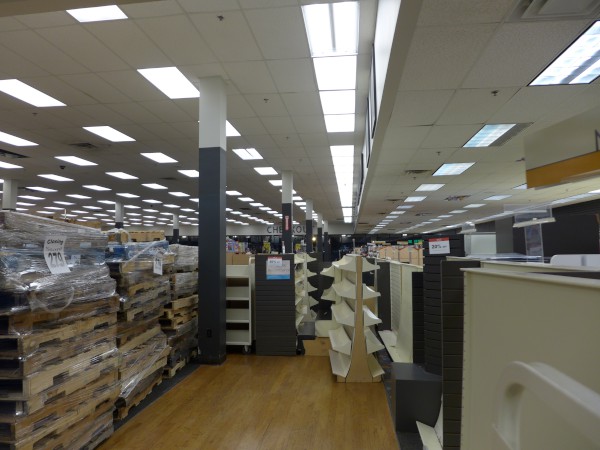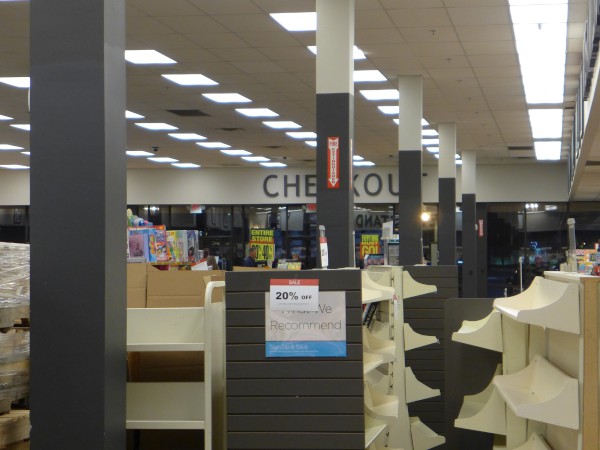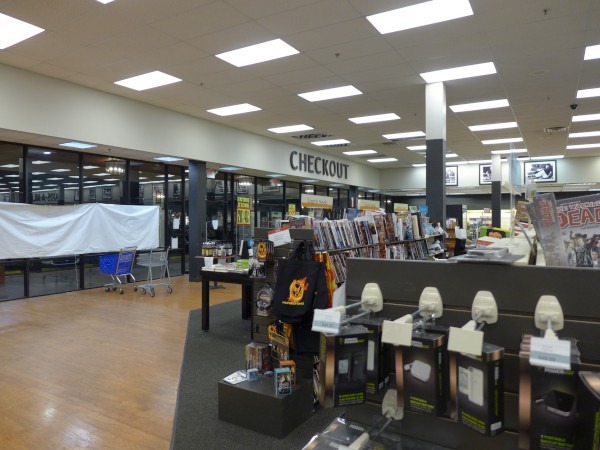 16 March 2014: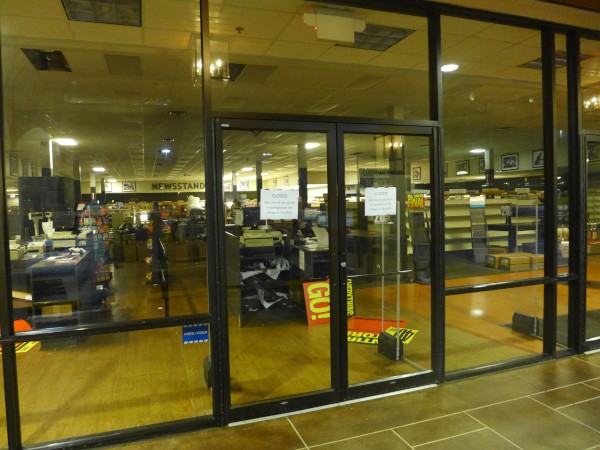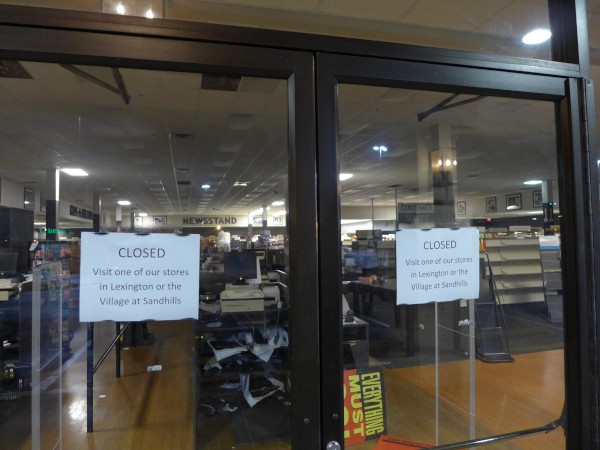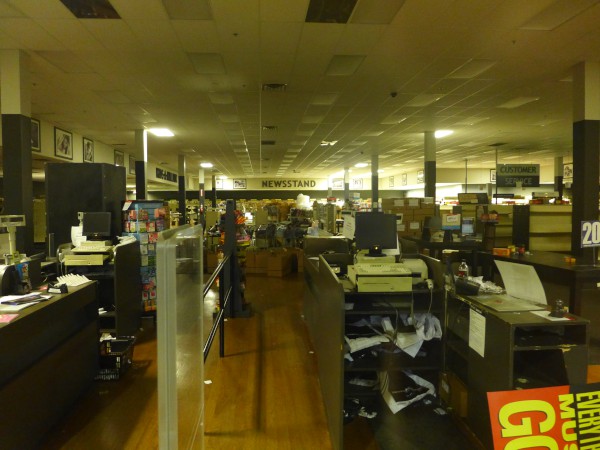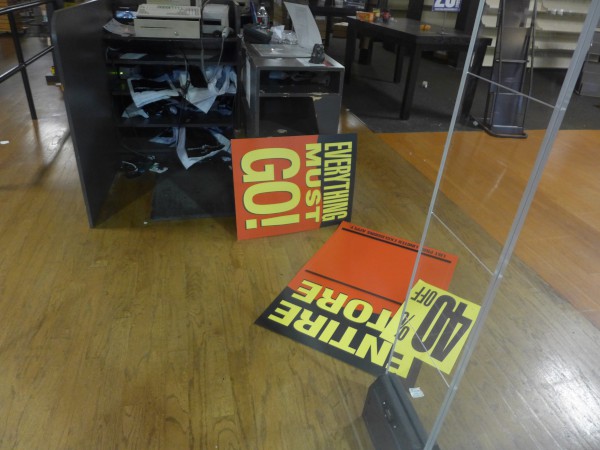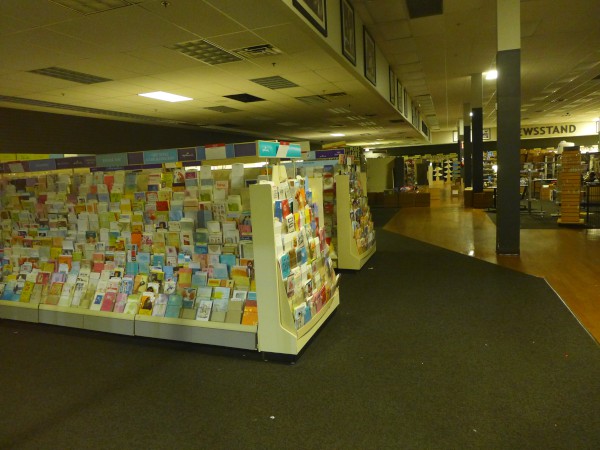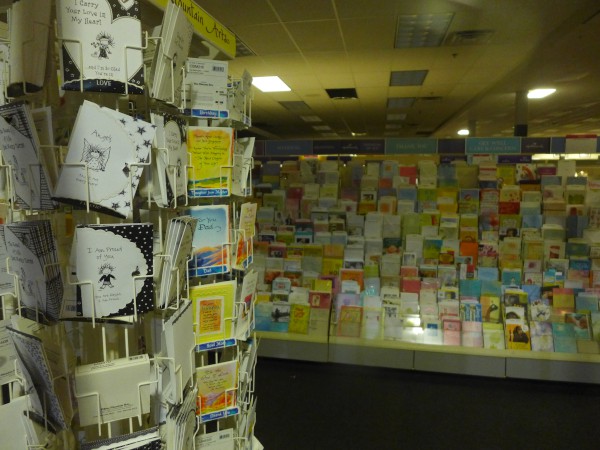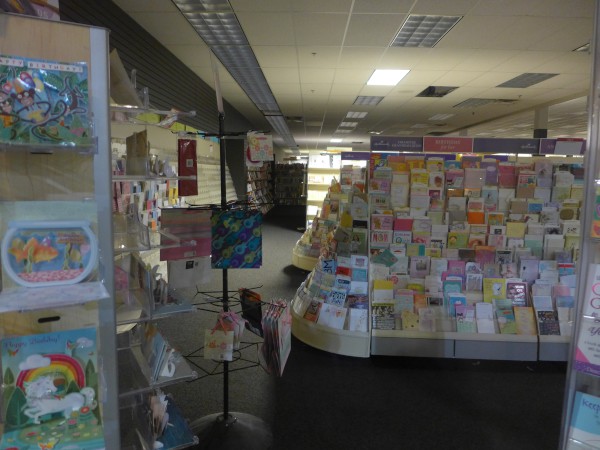 29 March 2014: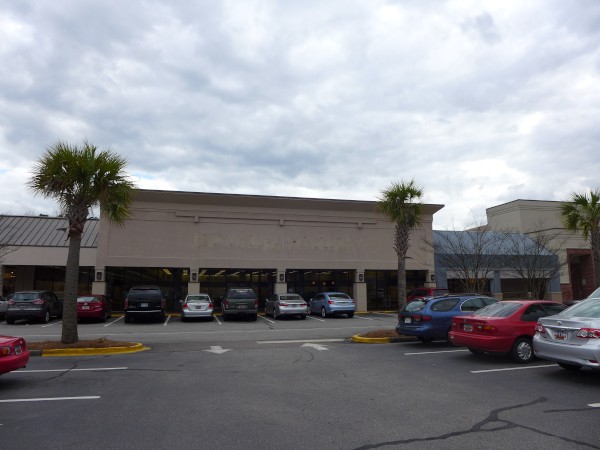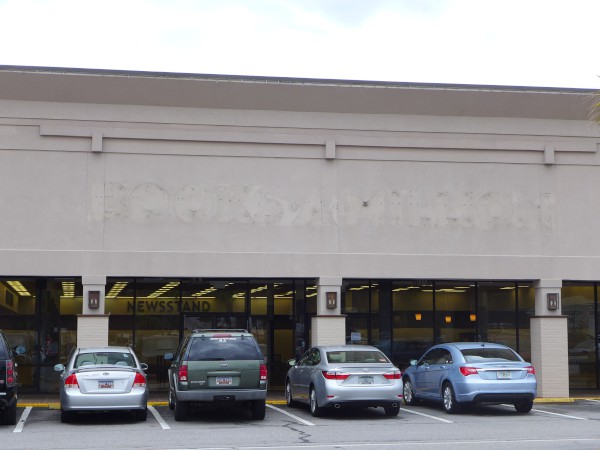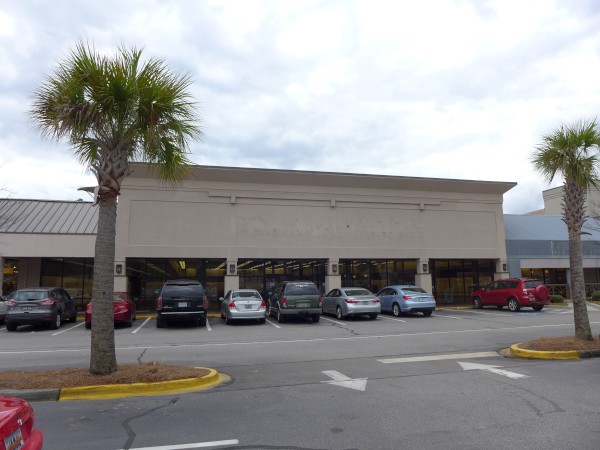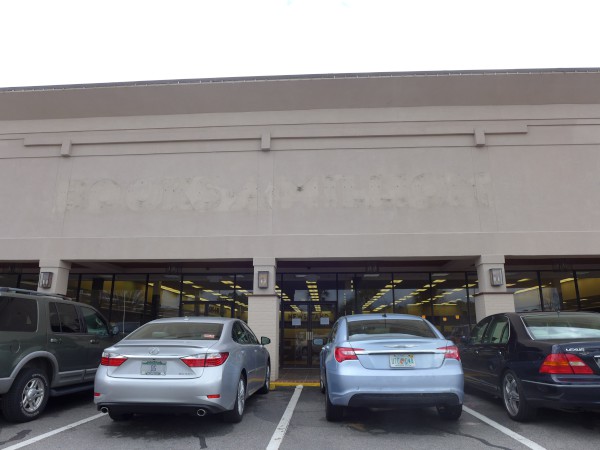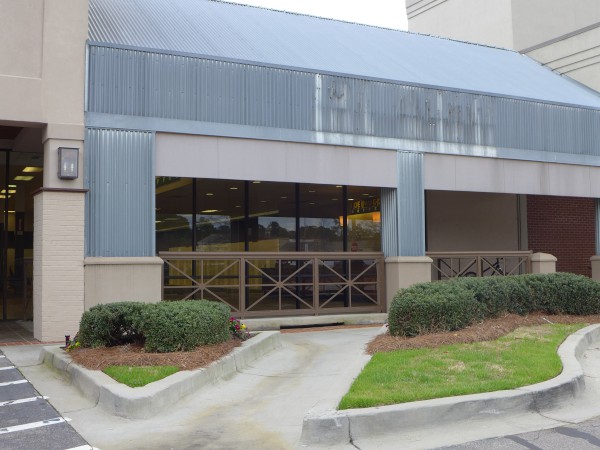 UPDATE 31 March 2014: Added 14 March 2014 pix, 16 March 2014 & 29 March 2014 pix.
UPDATE 1 October 2014: Added 8 March 2014 pix.
Posted at 12:27 am in Uncategorized
I noticed this empty building on Millwood the other day, and a little research shows it was Jack Oliver's Pools & Spas before they made their move to the old Good Wood building at 3303 Forest Drive (keeping the location's signature giant rocker).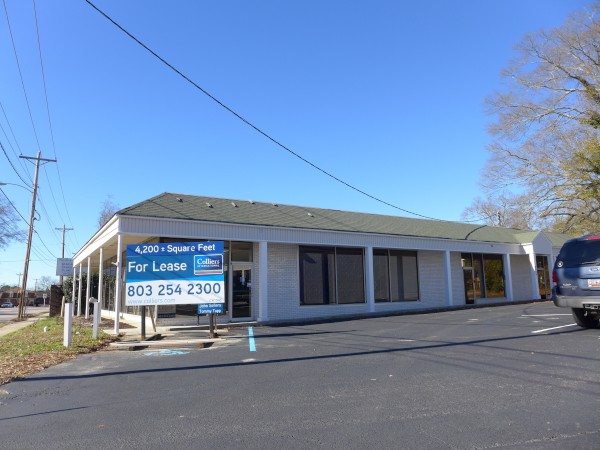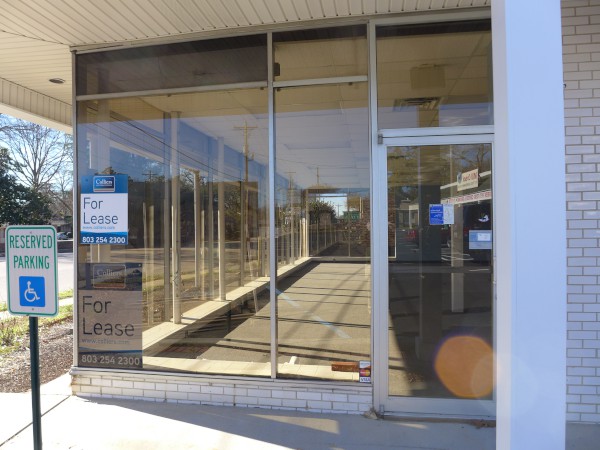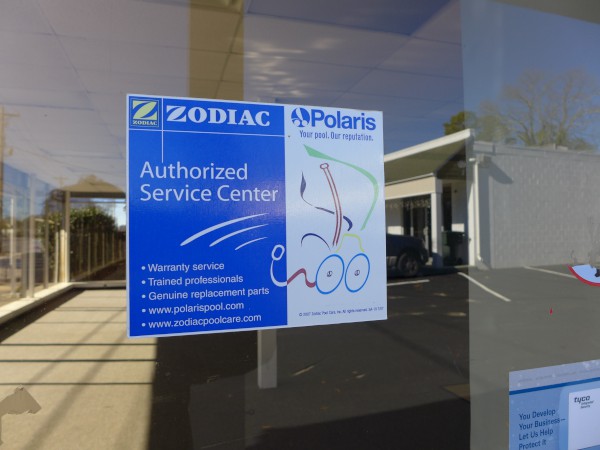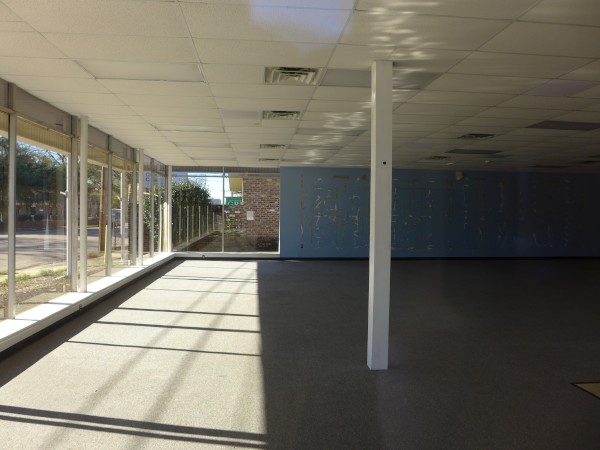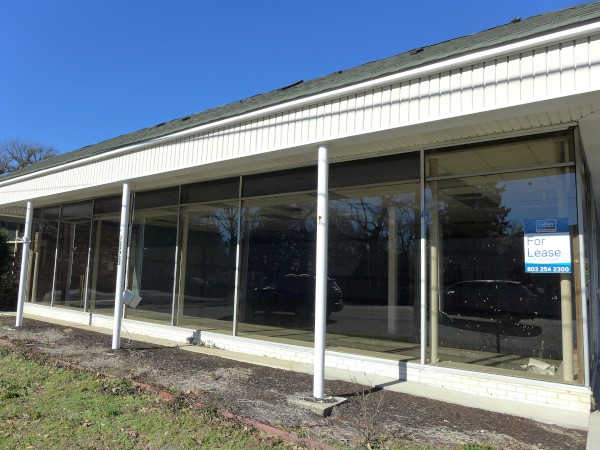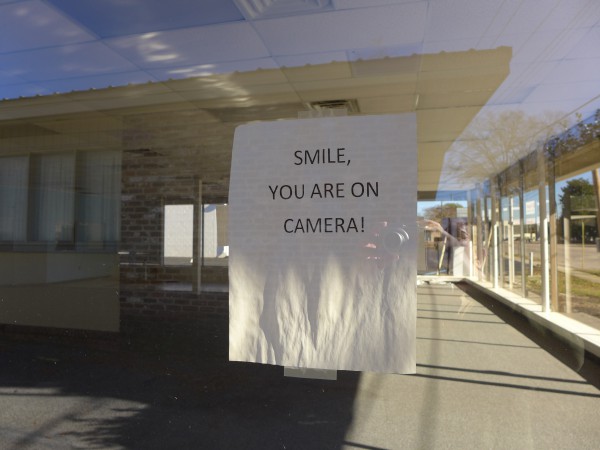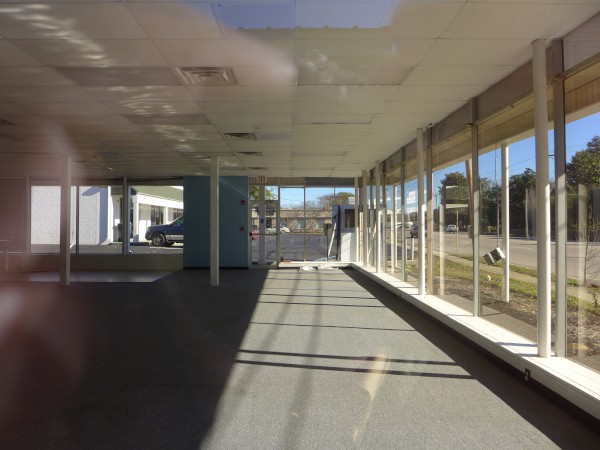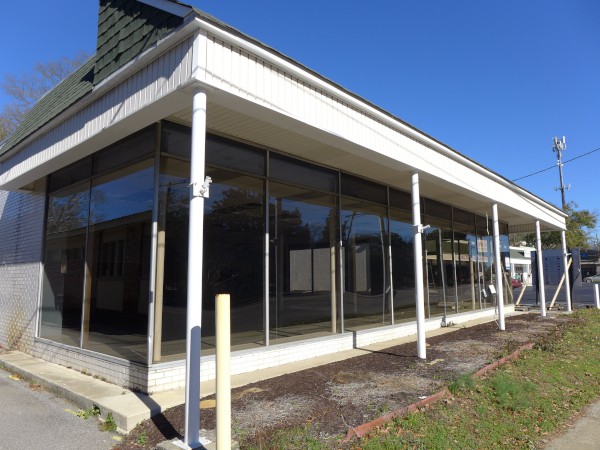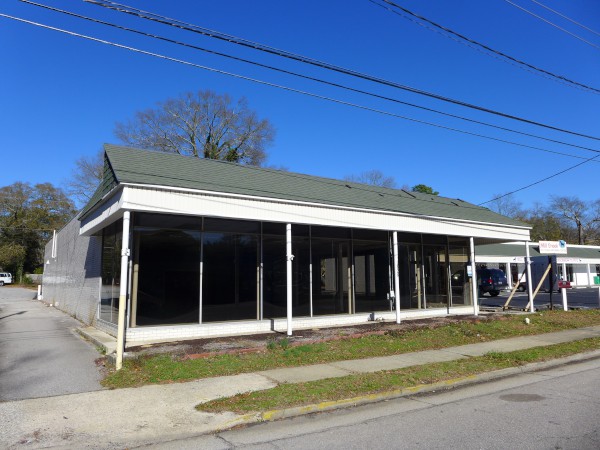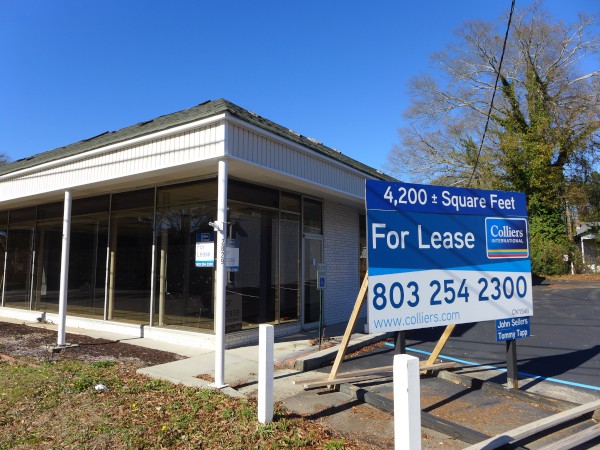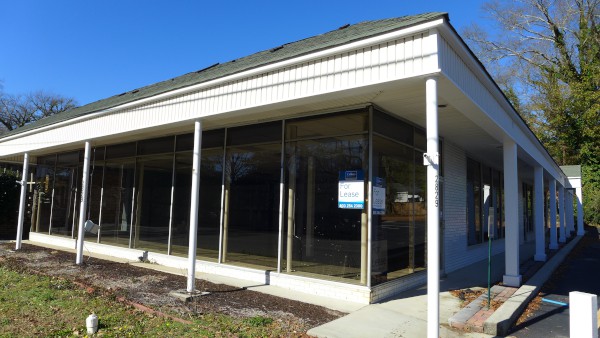 The new location: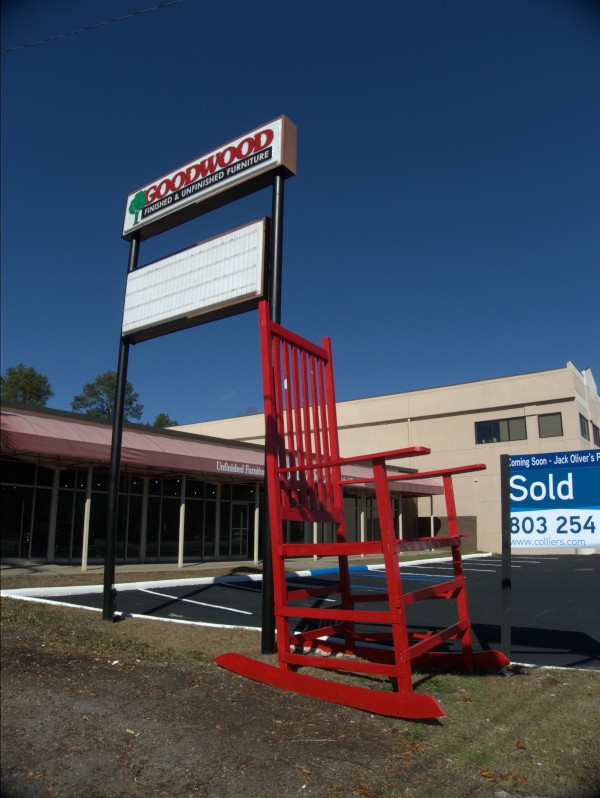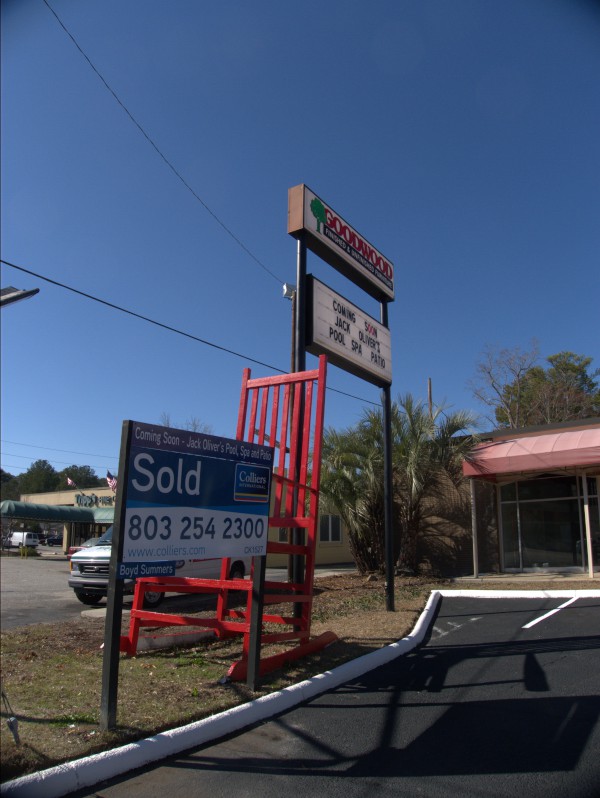 Posted at 1:06 am in Uncategorized