Posted at 7:26 pm in Uncategorized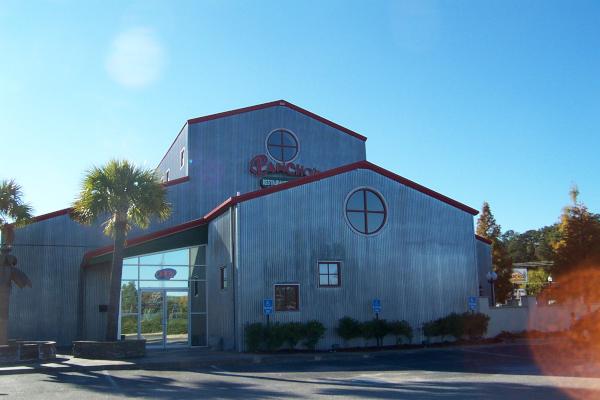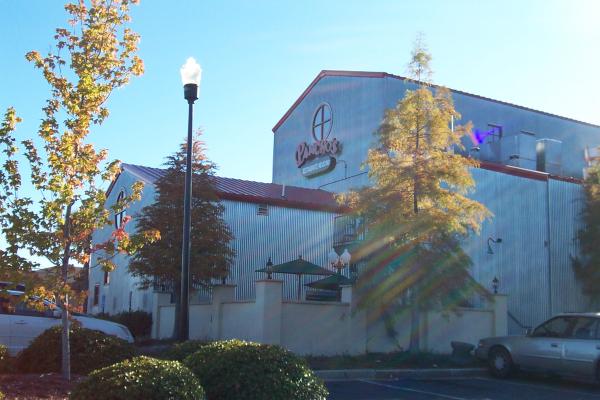 Redbone Alley on Forest Drive in a Wal-Mart outparcel was the Columbia incarnation of a Florence based restaurant. While the Florence location apparently made clever use of a vacated mall anchor slot, the Columbia operation built a completely new building, which perhaps in the end was a bridge too far.
I believe I was still living in Aiken when the place opened, and only ate there once. Looking at their online menu, I'm pretty sure I would have ordered a burger. Whatever I had, it didn't impress me as either exceptionally bad or good. I do remember thinking that the atmosphere was a bit upscale to become a regular hang-out for me. Apparently a lot of people felt that way, as the place did not last long at all.
The next tenant in the building was some sort of Memphis barbecue operation. I'm not a barbecue person, and so had the burger again, and again it was fine, but nothing to write home about. I recall that The Free Times was not impressed with the barbecue, leading to an amusing letter to the editor from one of the Free Times rack jobbers saying that he should have been warned that the FT had just panned the food before being sent to restock the FT rack there!
That place had a very short run as well, and the next operation was a San Jose mexican operation. This led the San Jose up Forest Drive by the Rite Aid to put up a We Are Not Moving! sign as people just assumed that they must be the San Jose handling the new operation. I never ate at that incarnation..
The San Jose had, I think, an even shorter run than any of the other operations there, and the place got new management which changed the name to Pancho's. I believe it's been that way for a year or so now, and I have yet to eat there either.
UPDATE: Commenter Matthew identifies the barbecue operation as Corky's
UPDATE 20 November 2009: Added Corky's to the post title, also added the full street address.
13 Responses to 'Redbone Alley / Corky's Memphis Barbecue, 5400 Forest Drive: mid 2000s'
Subscribe to comments with RSS or TrackBack to 'Redbone Alley / Corky's Memphis Barbecue, 5400 Forest Drive: mid 2000s'.
Leave a Reply