Posted at 1:17 am in Uncategorized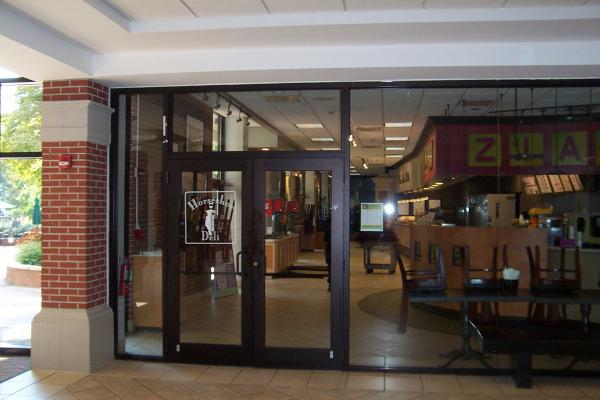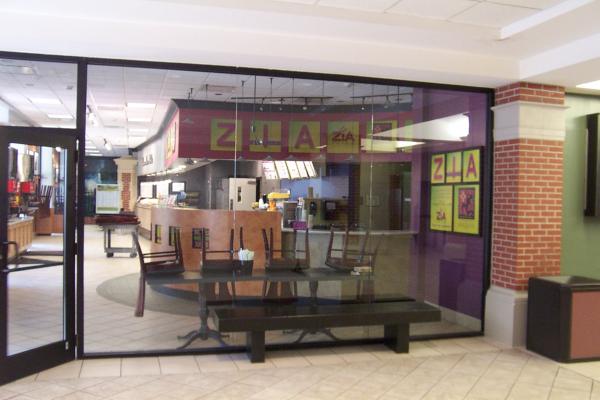 The Horseshoe Deli now occupies the space in the first floor Russell House foyer which used to house the student post office boxes for most (or perhaps all) campus residents.
The Post Office box facility was rather oddly shaped in that it was a rectangular block set in the middle of the current deli space. There was a door to the Russell House courtyard at one end while the other end was open to the foyer. The entire rectangle was covered with old-style (combination lock) post office boxes on all four sides except for a door allowing Postal personell access to the inside so that mail could be put into the boxes. (There may also have been a window, though no full service post-office-like functionality was provided -- you could not buy stamps or mail letters). I don't remember what my PO Box number was, but my box was on the side of the rectangle nearest to Greene Street, and was at a moderate height which involved no stooping or craning.
Since Russell House is more or less in the center of campus, and since I lived in Douglas, which was at the far edge, my practice was that if it looked like it might rain during the day, I would take my compact umbrella with me from my room, and if it wasn't raining by the time I got to Russell House, and if it was after morning mail delivery (which it usually was as I avoided early morning classes if at all possible!), I would put my umbrella in my PO Box and go on with my day. As I'm sure most of you have guessed, this worked well until the day the spring catch decided to release inside the mailbox, turning the umbrella (which was point-first into the box) into one of those objects that can only be pushed one way (like a cable tie or Chinese finger-cuff). I finally had to wait until the next day and ask a postal worker to retreive it for me...
I'm not sure when the PO Boxes were moved. It appears to me that some have been put upstairs by the old game room, while the majority have been put in the "Carolina Underground" basement mall.
9 Responses to 'Russell House Post Office Boxes, USC: 2000s(?)'
Subscribe to comments with RSS or TrackBack to 'Russell House Post Office Boxes, USC: 2000s(?)'.
Leave a Reply