Archive for the 'Charleston Highway' tag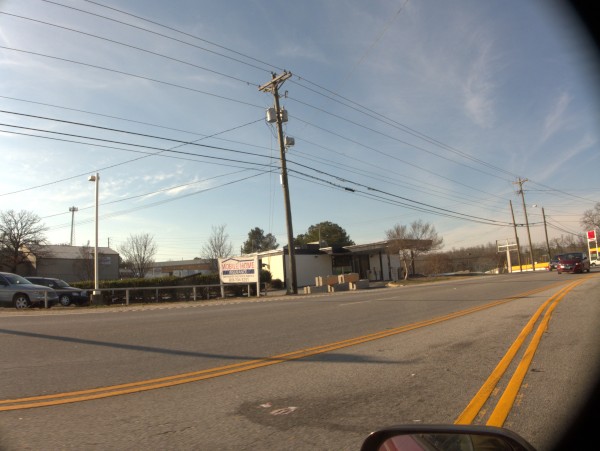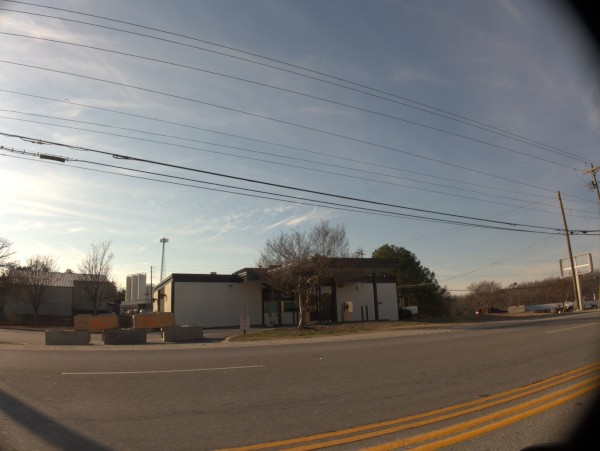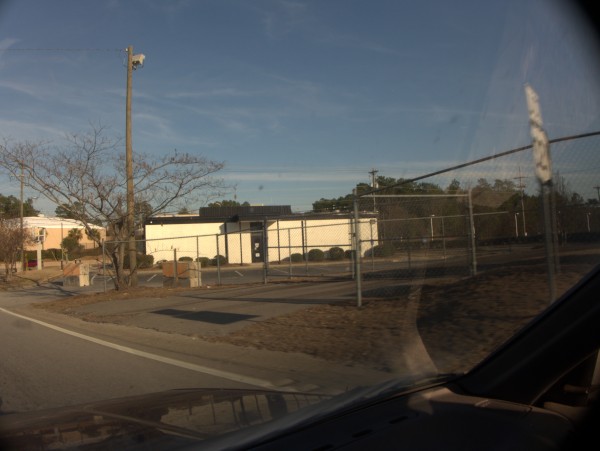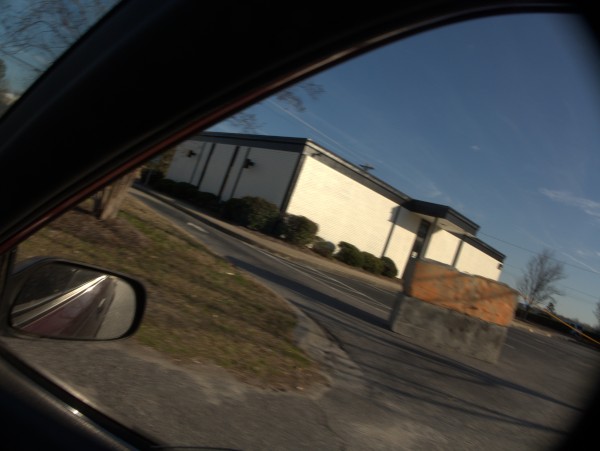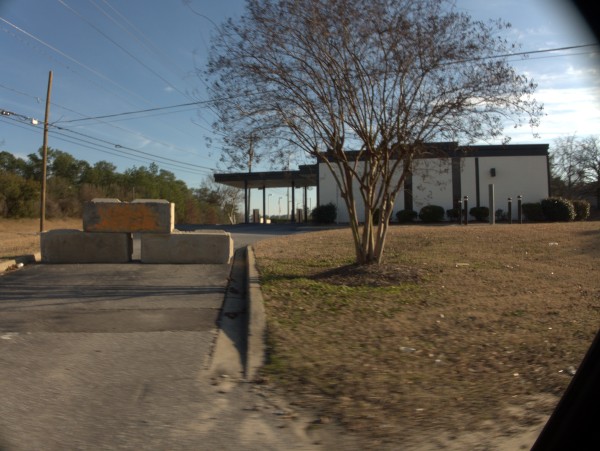 These are some not very good drive-by pictures of this branch at the corner of The Charleston Highway and Old Dunbar Road. There is a much better one in the real estate listing here.
I had it in my mind that the building had been vacant for longer, but it is listed in the February 2017 phonebook, so most likely it closed during 2017 (though as I said a few posts ago, the accuracy of phonebook information is dropping).
At any rate, the process of banks de-branching (pruning?) continues.
UPDATE 28 September 2021: Updating tags and adding map icon.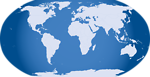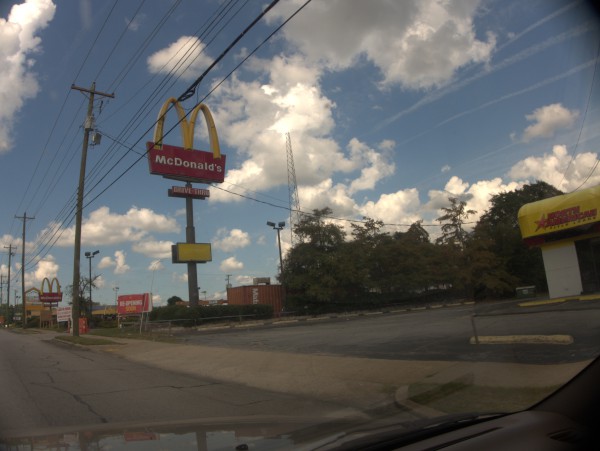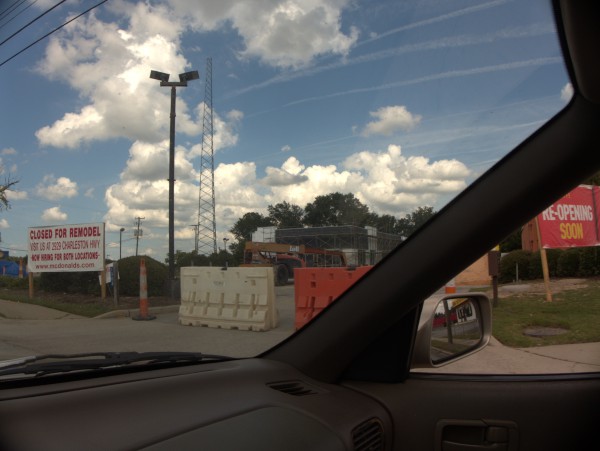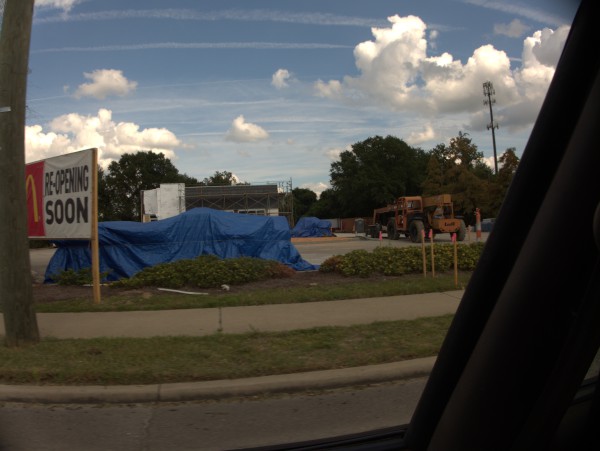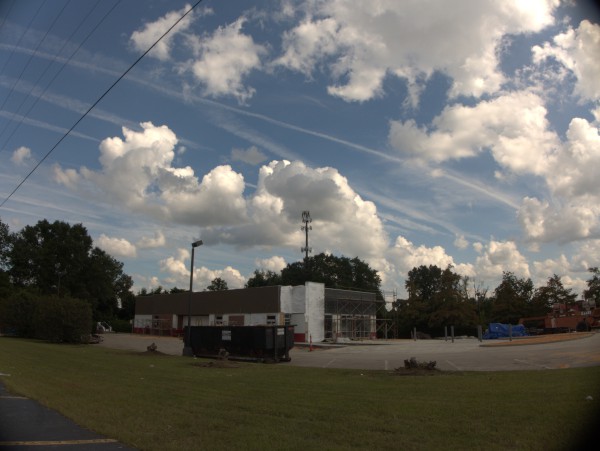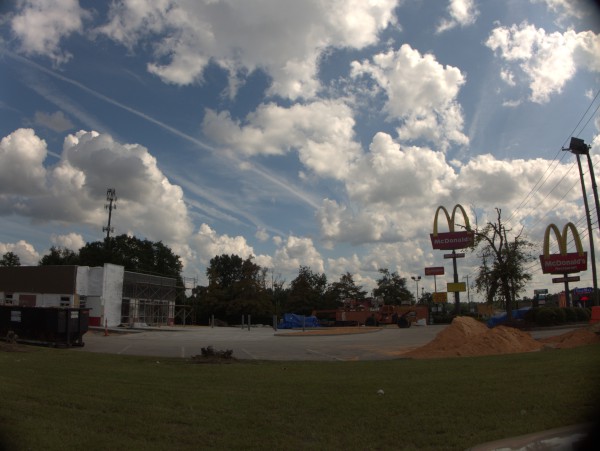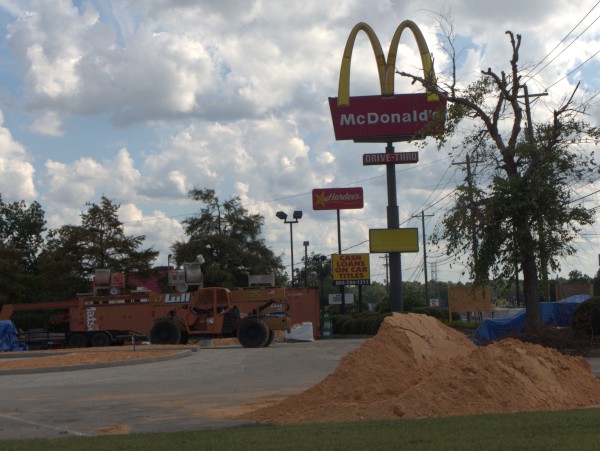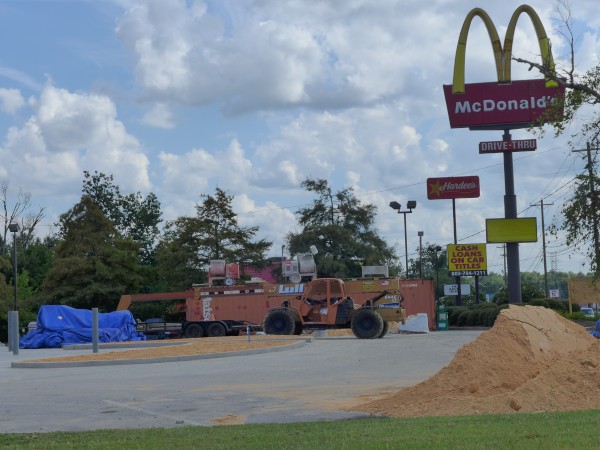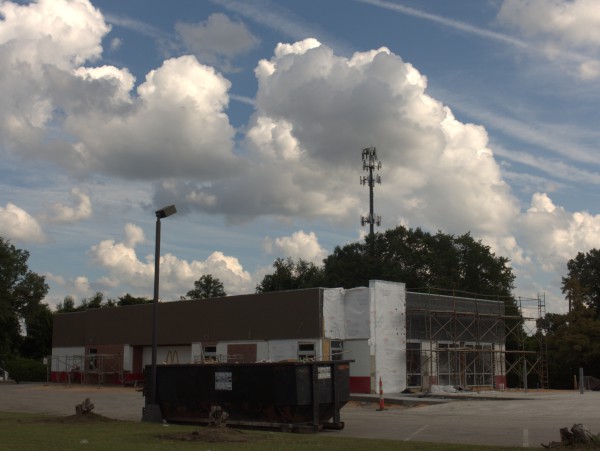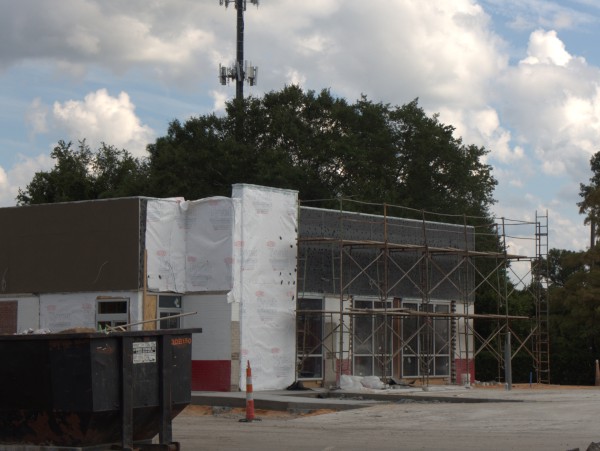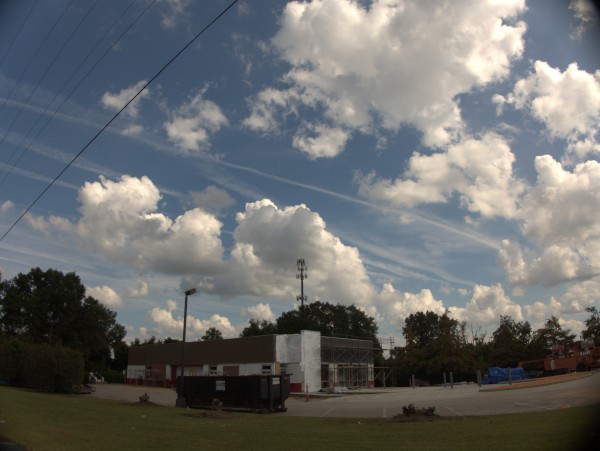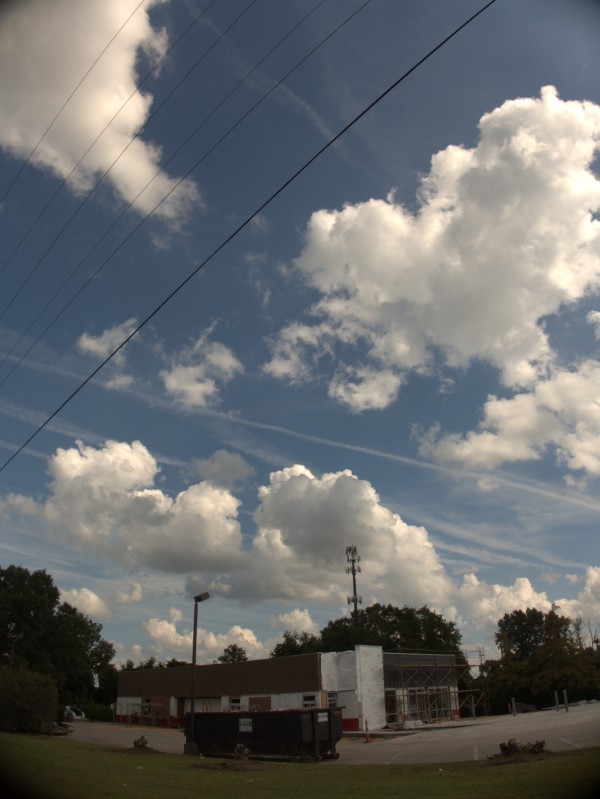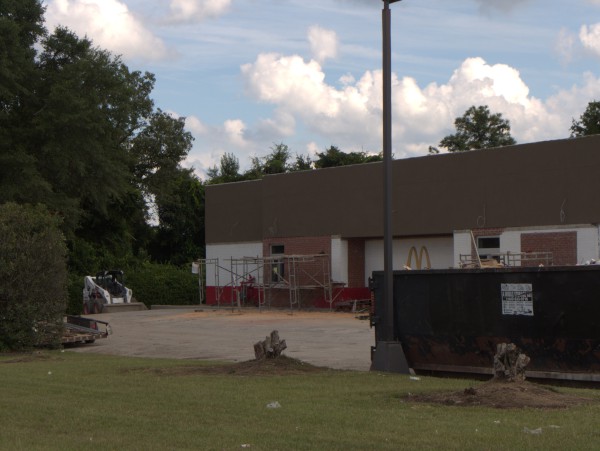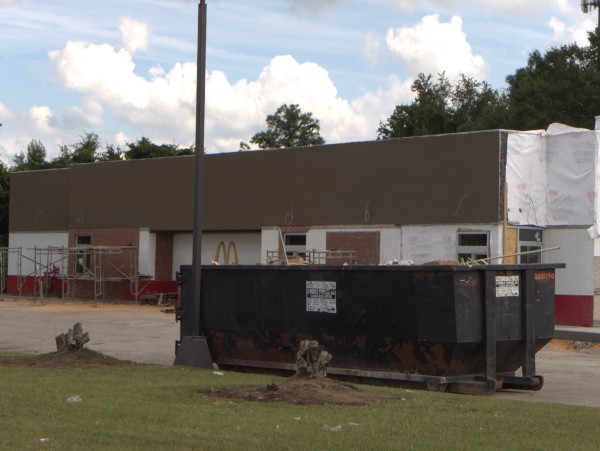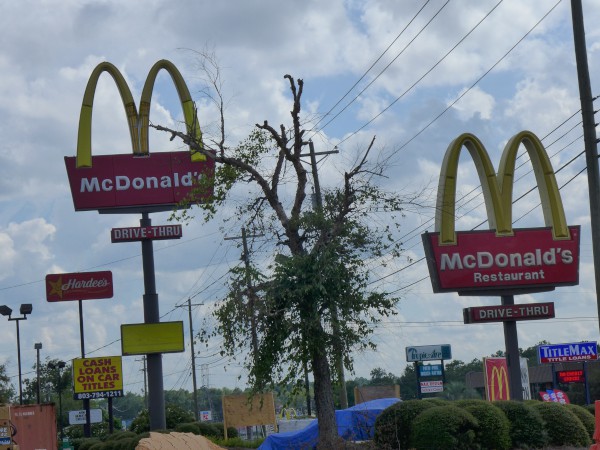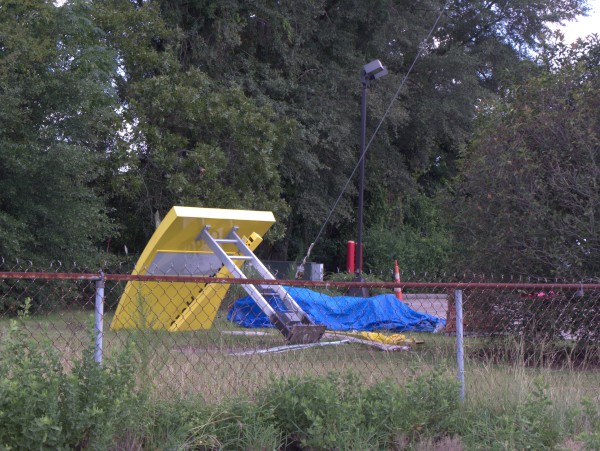 As mentioned by commenter Andrew, here is another McDonald's undergoing upfit to the new style. This one is on the Charleston Highway adjacent to the recently closed Church's Chicken. The setup with two signs seems a little unusual to me, but perhaps I just haven't been paying attention.
(Hat tip to commenter Andrew)
UPDATE 7 February 2018 -- As mentioned in the comments, this store is open again: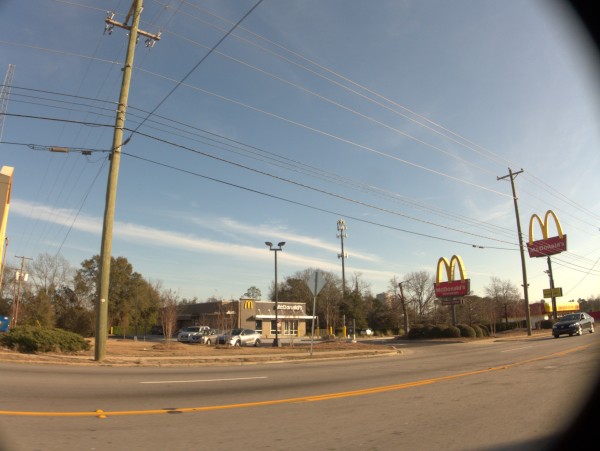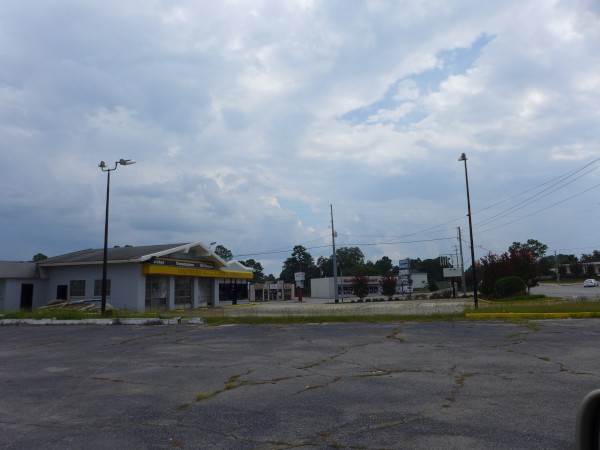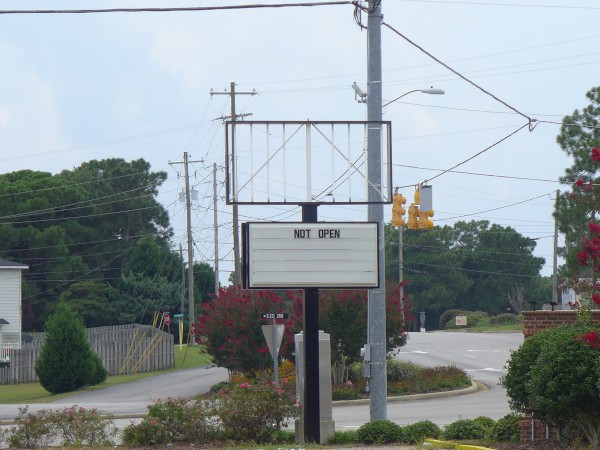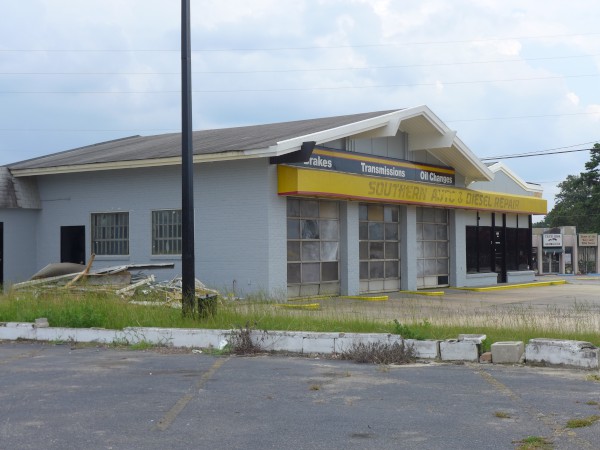 I noticed this former garage in Triangle City on the Charleston Highway last weekend. I can't say exactly when it closed, as I don't see any phonebook listings for it, at least under the marquee name, although Google suggests it might also have been Southern Diesel Truck & Trailer Repair, or a Meineke Car Care location.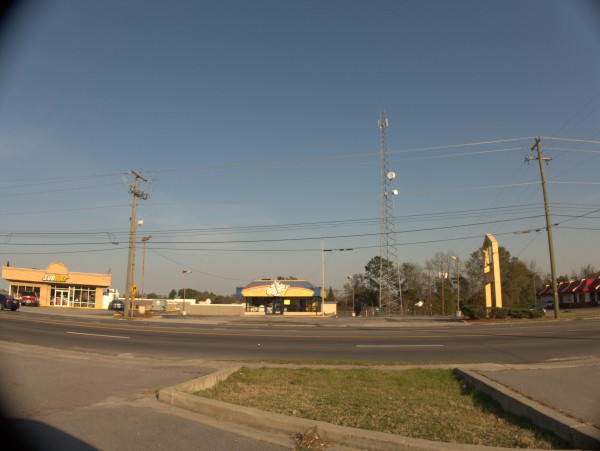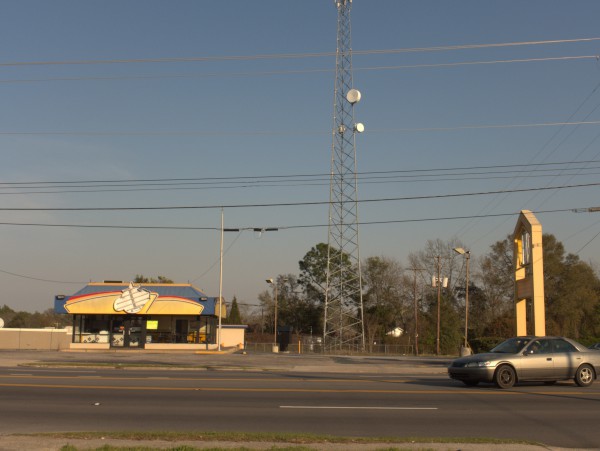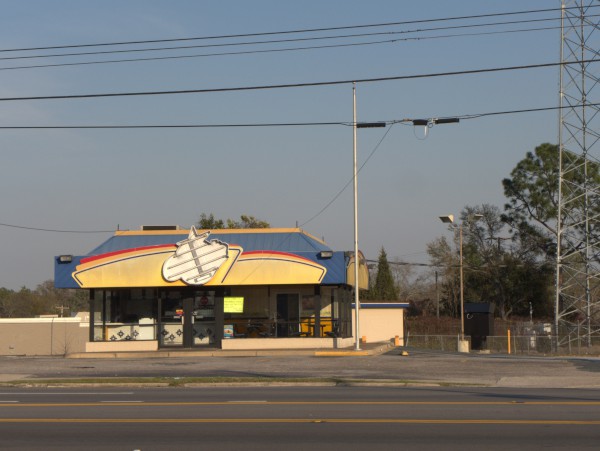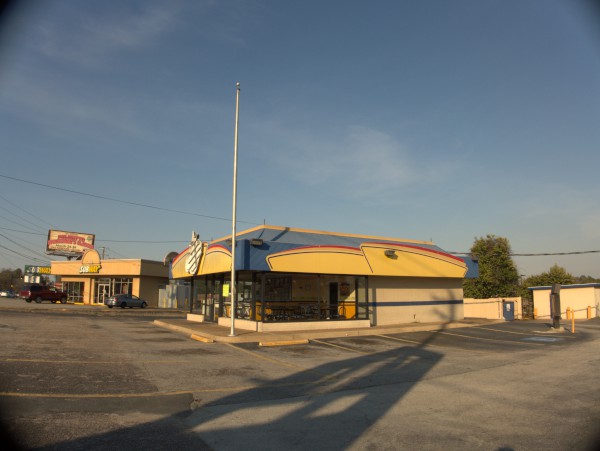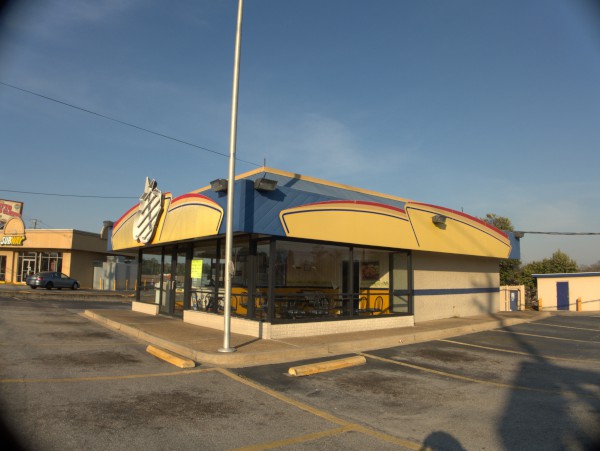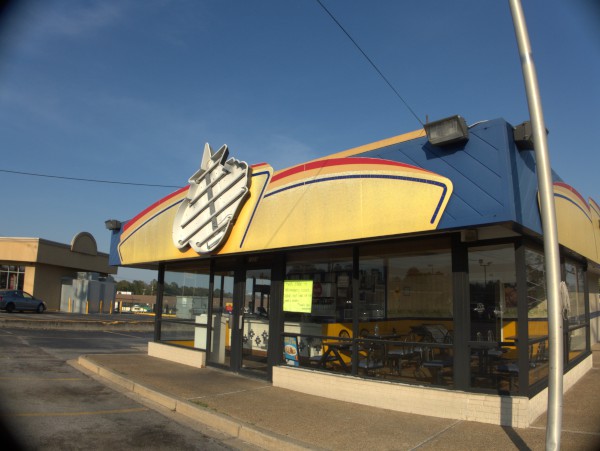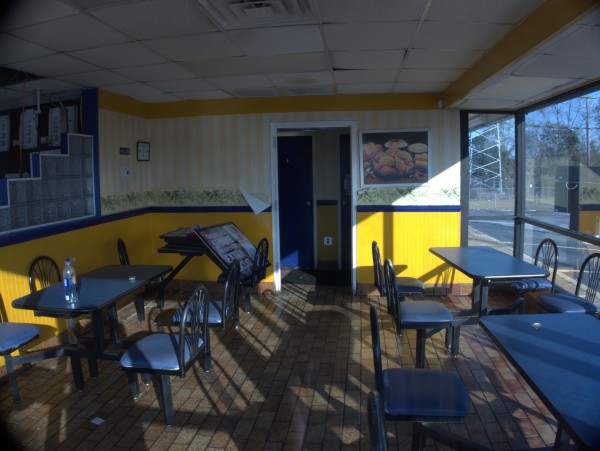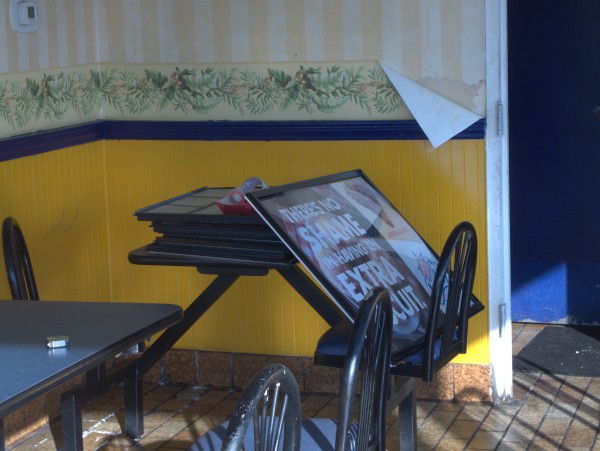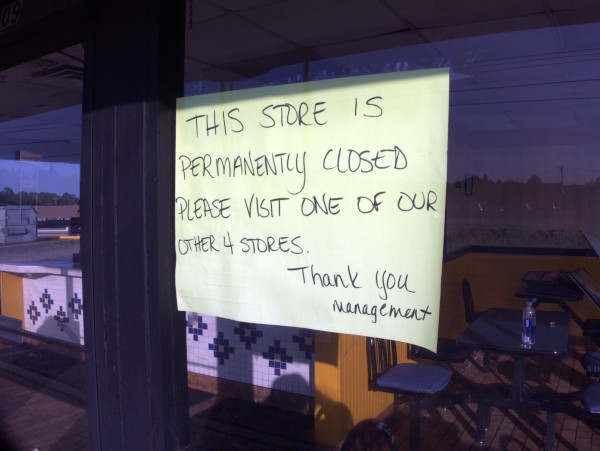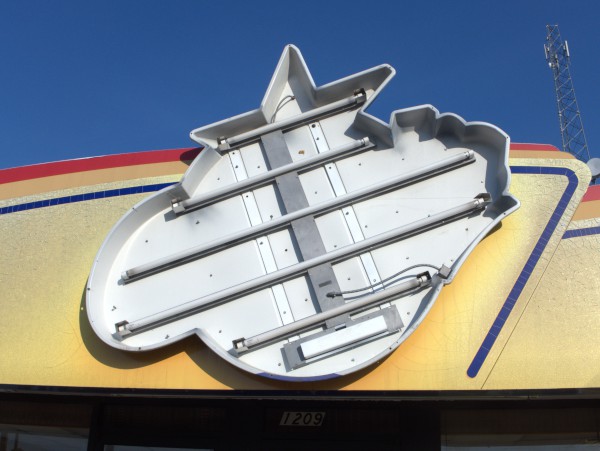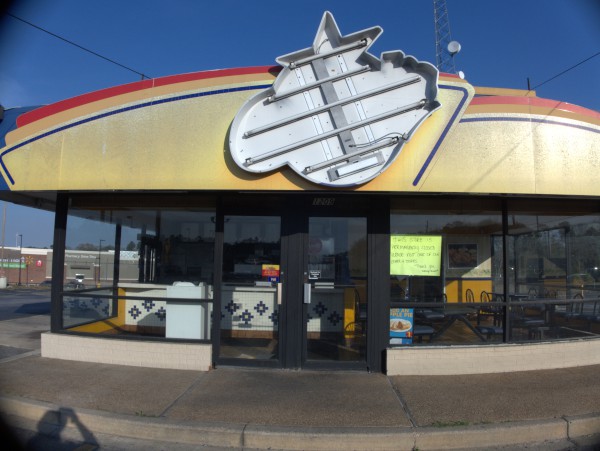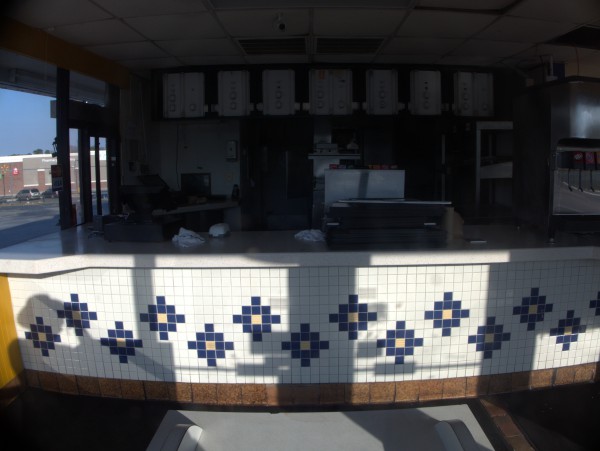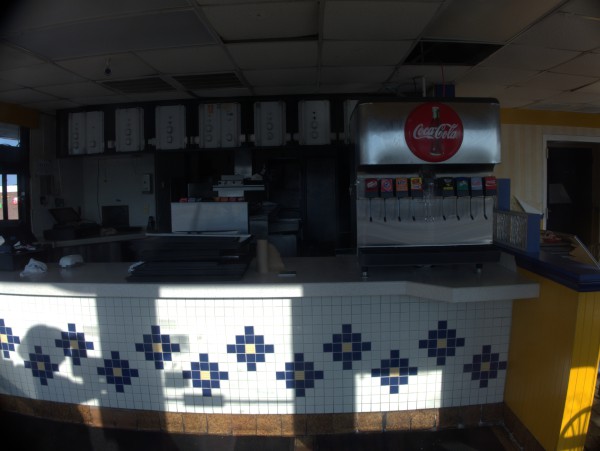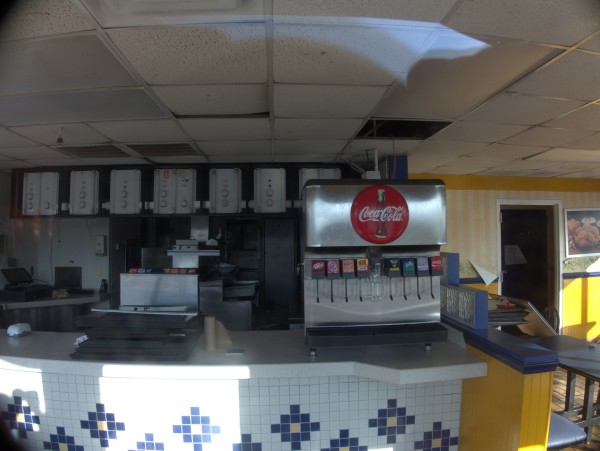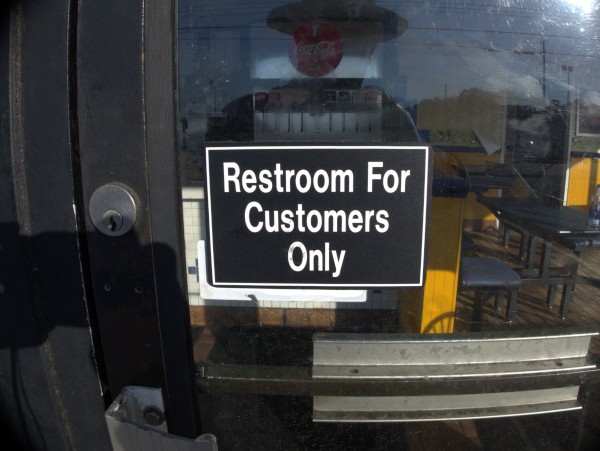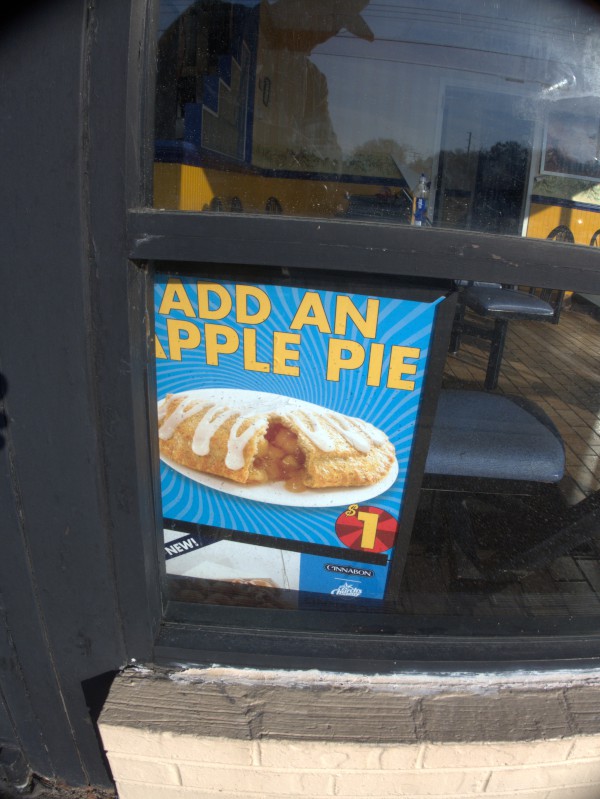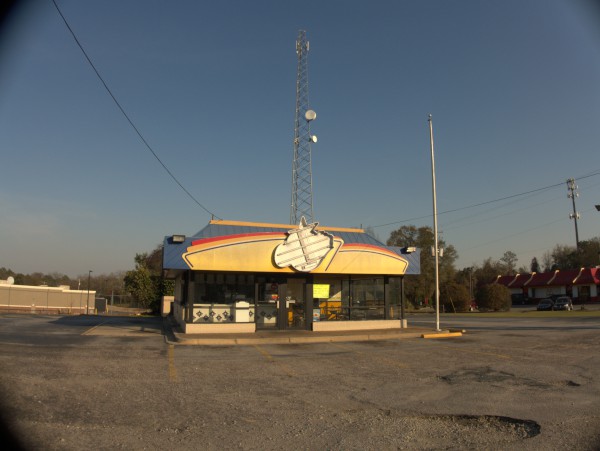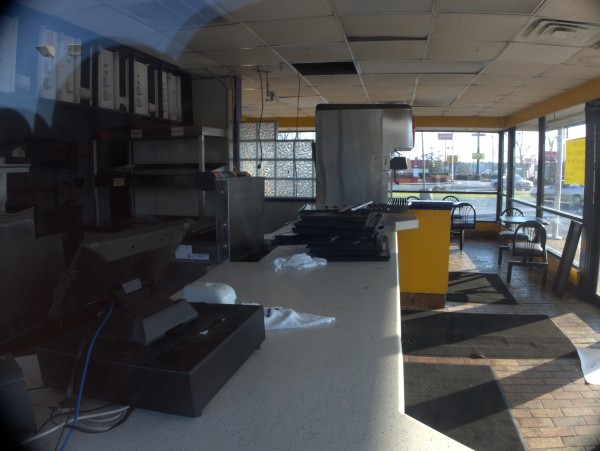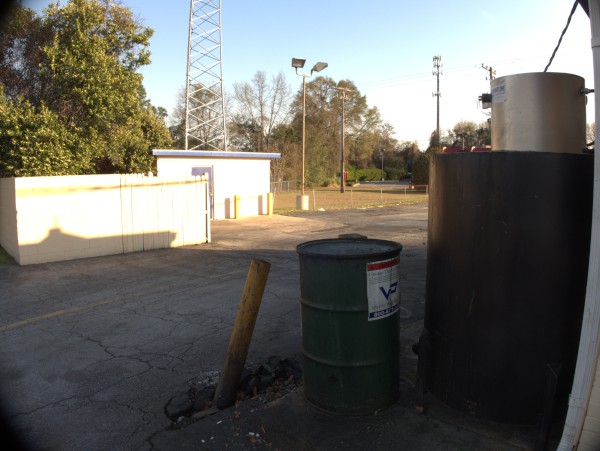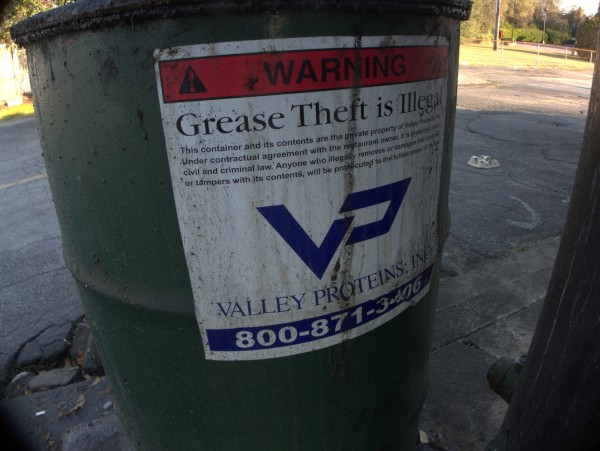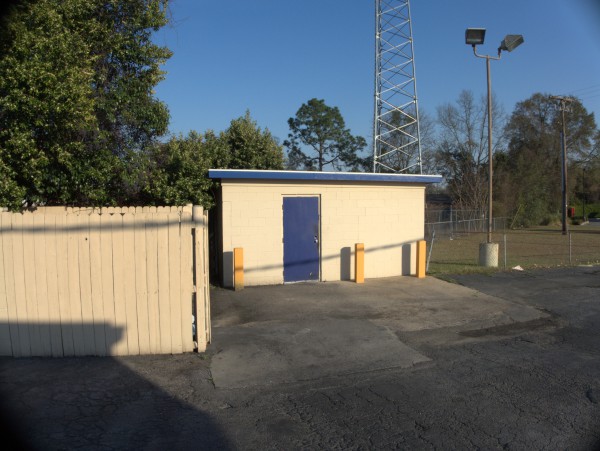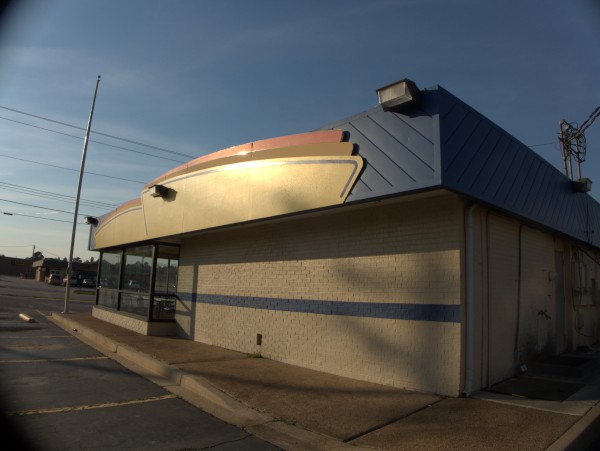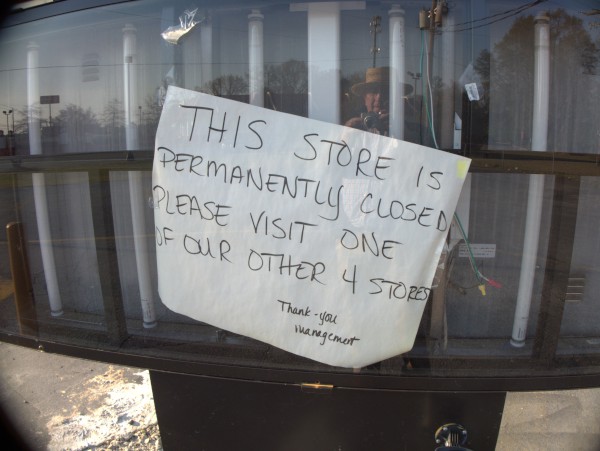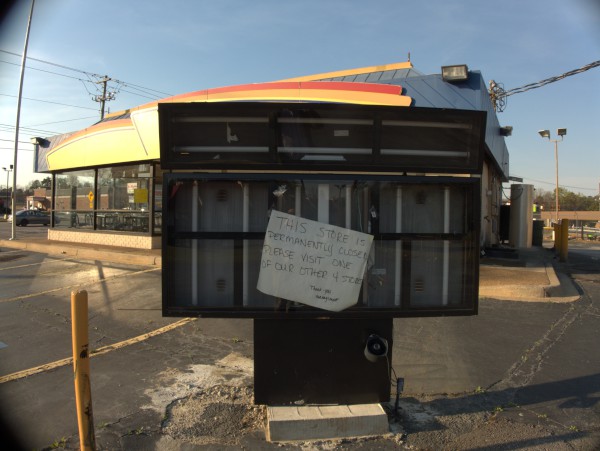 I think I've mentioned my aversion to feathered fare several times here, so it should be no surprise that I never darkened the door at this Church's Chicken more or less accross from the old Shoney's. I suppose for different reasons, not enough other people did either.
(Hat tip to commenter Andrew)
UPDATE 10 March 2017: Changed the closing date from "Late 2016" to early "2017" based on the comments.
UPDATE 18 August 2017 -- It appears some sort of work has started here. The building permit is for SC Wings & Deli: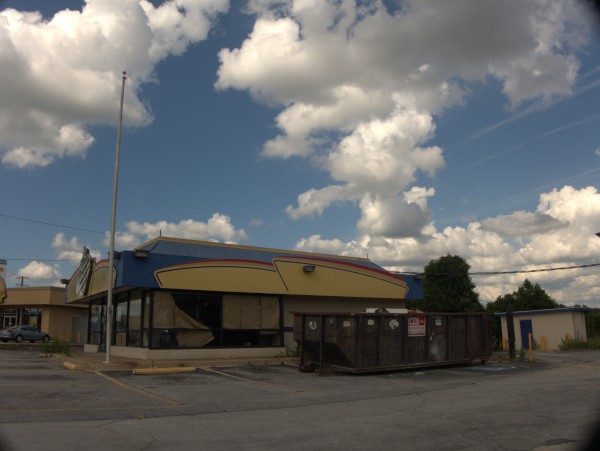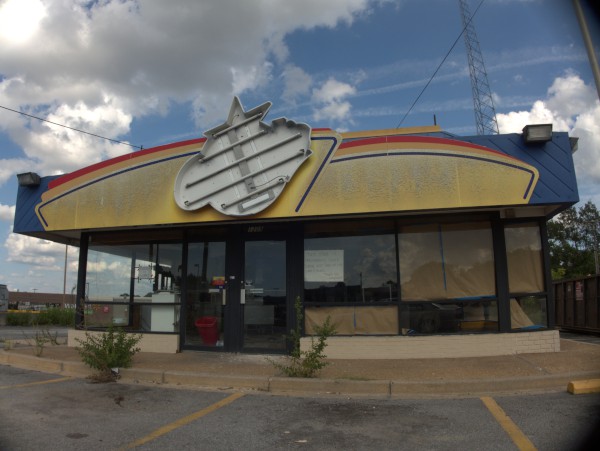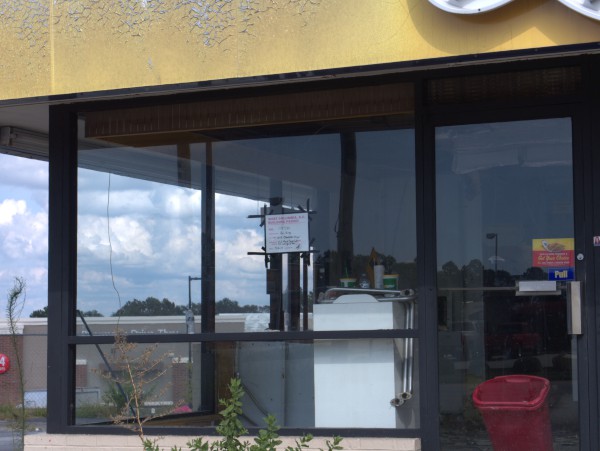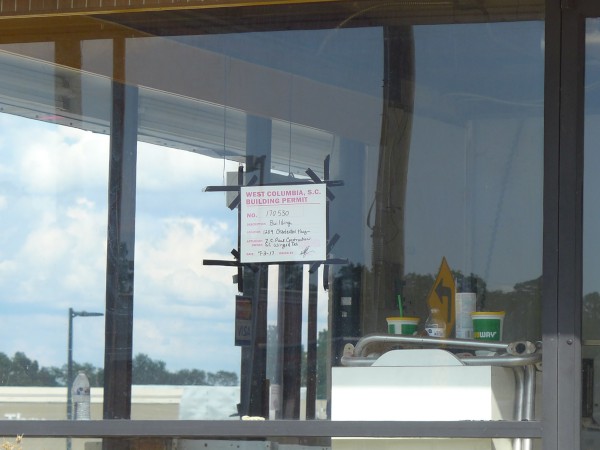 Posted at 12:19 am in Uncategorized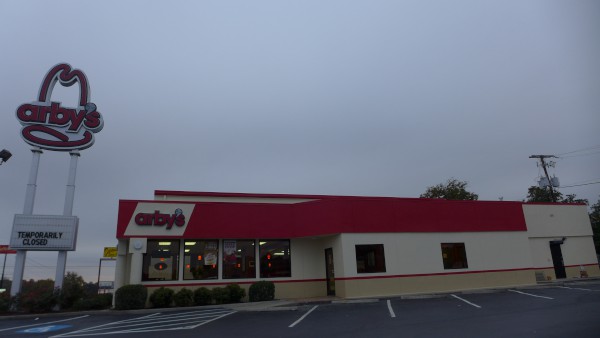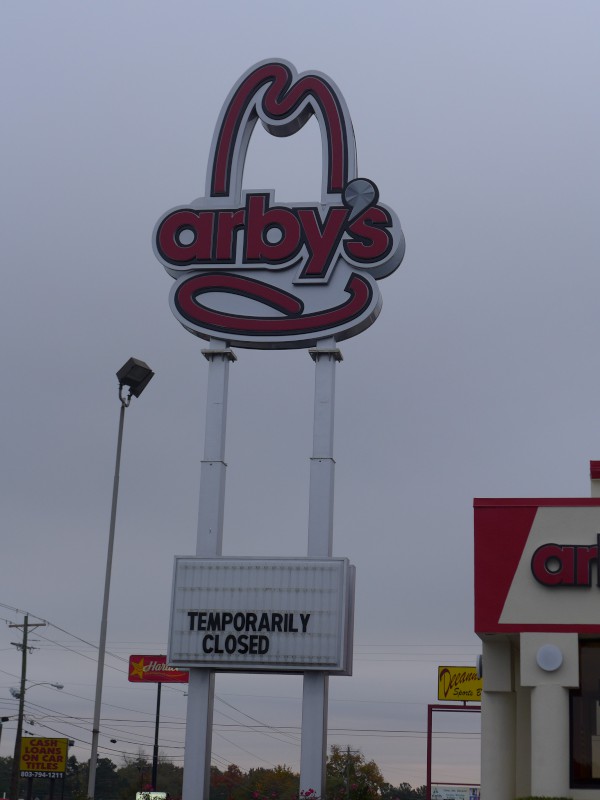 Commenter MrBill points out the Cayce "Arby's" is "temporarily closed".
I can't add any explanation to that, but I can say that there were staff inside, busily doing *something*, so I would expect that this closing really is temporary, unlike many so announced.
(Hat tip to commenter MrBill)
UPDATE 25 November 2014: Commenter Andrew reports this place as open again, so I have updated the post title to reflect that.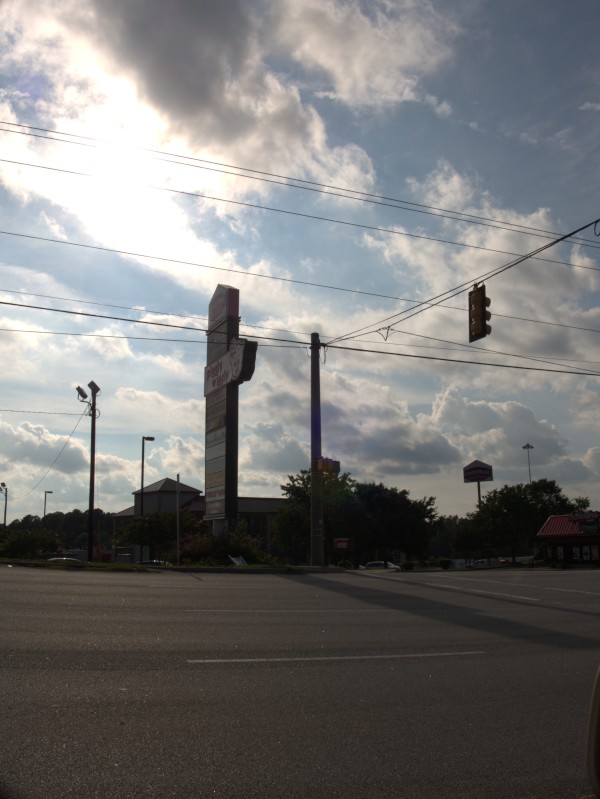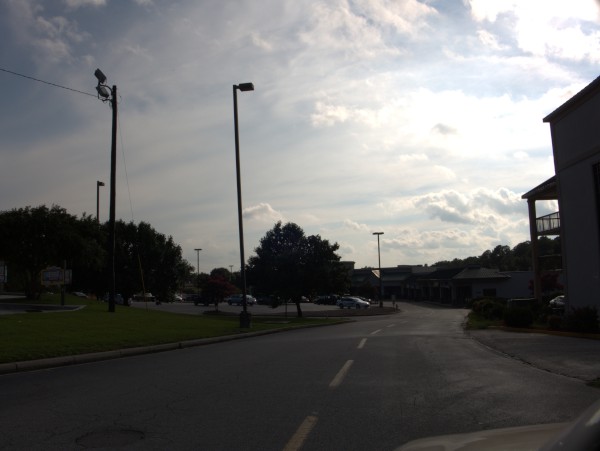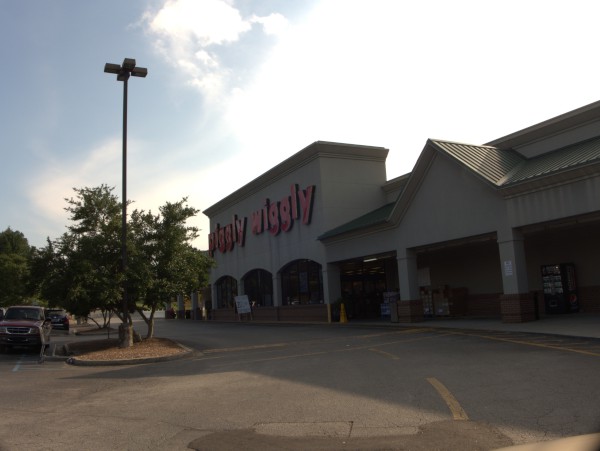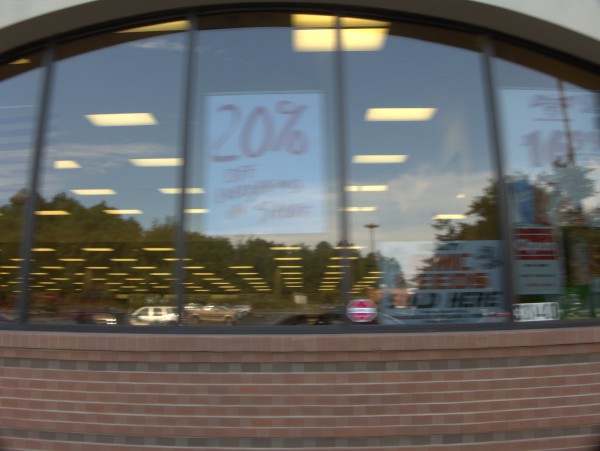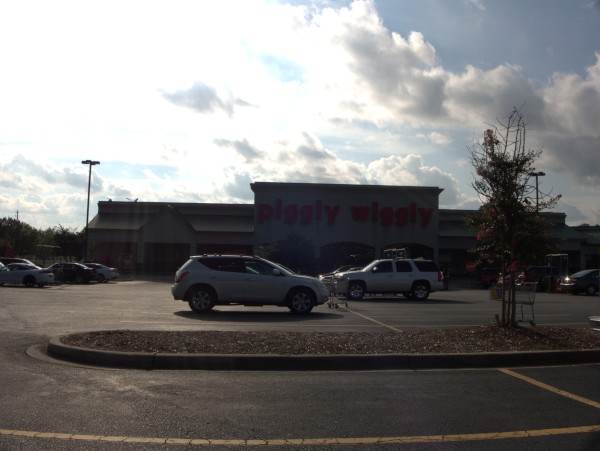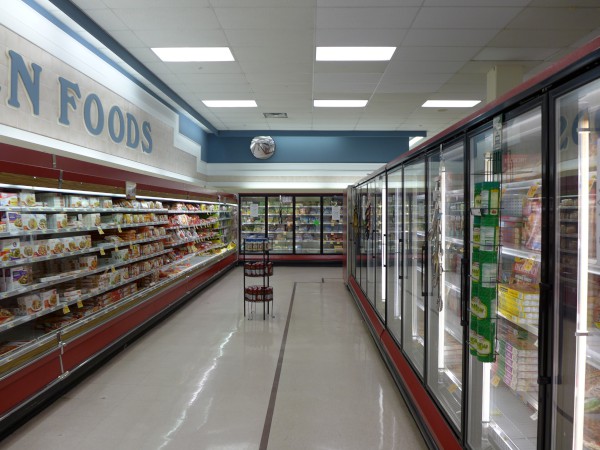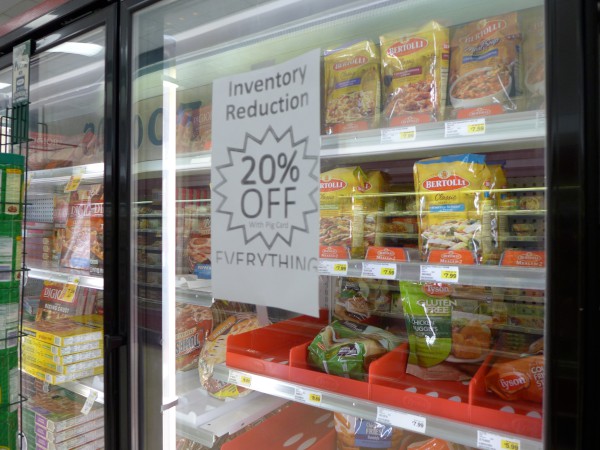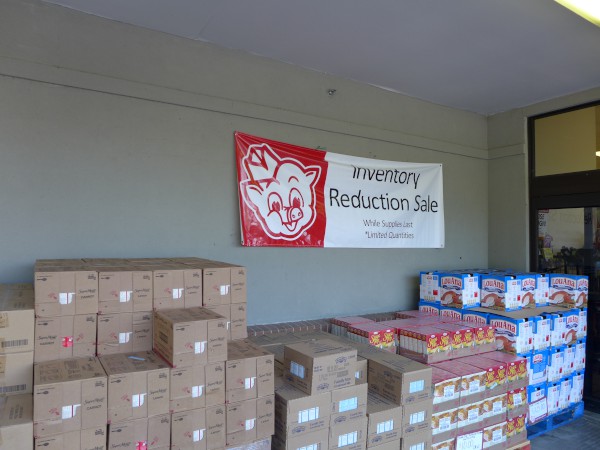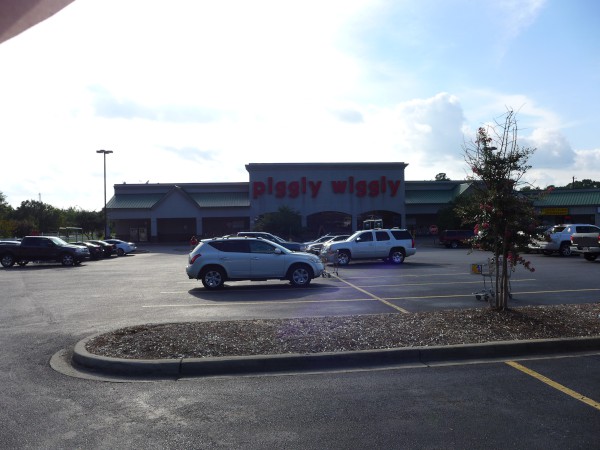 As usual, when I'm trying to shoot against the sun, the results aren't pretty, but this Piggly Wiggly on the Charleston Highway near the I-77/I-26 interchange is on the way out -- in fact, it may actually be closed at this point.
When I took these shots on 3 August 2014, the store was mostly still in full operation. There were a few signs that they were trying to sell off the whole stock, but really, if you had gone for most any normal grocery item, you would have found it and the discounts were pretty modest (I believe most signs said 20%, but only to Pig cardmembers).
With this closure, I'm not quite sure where the nearest replacement store is. There's an IGA in Gaston, but the Reid's which would have been the nearest store in the other direction recently closed as well.
Of course, the new State Farmers' Market is quite nearby for adventurous souls.
UPDATE 21 August 2014 -- The place is now closed: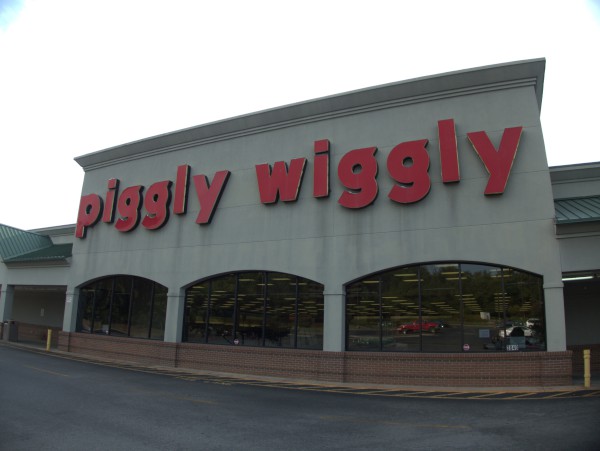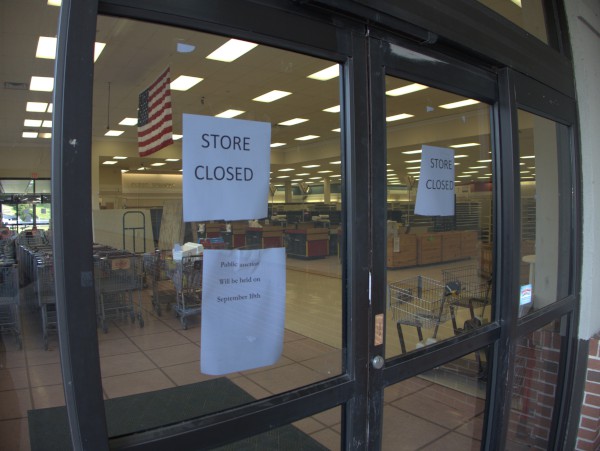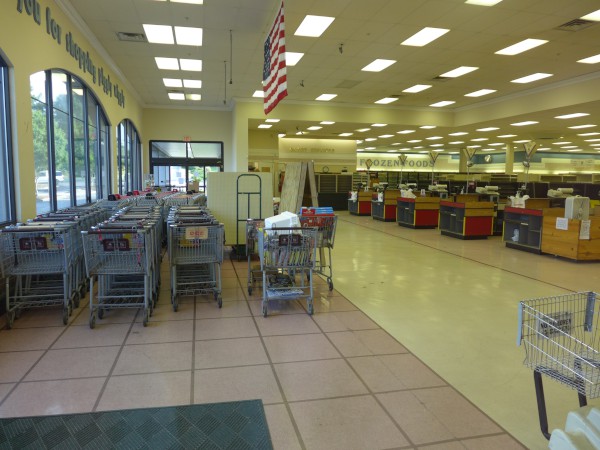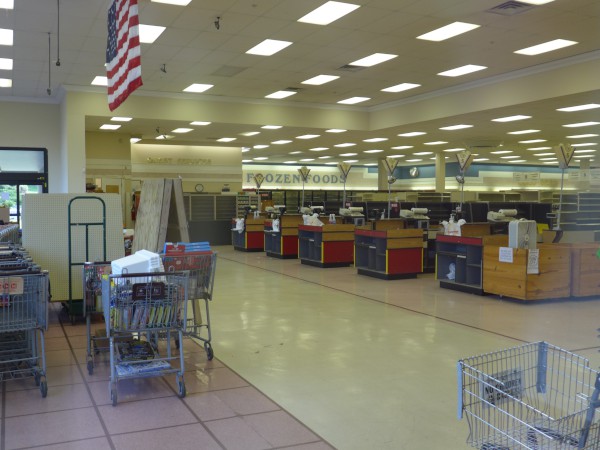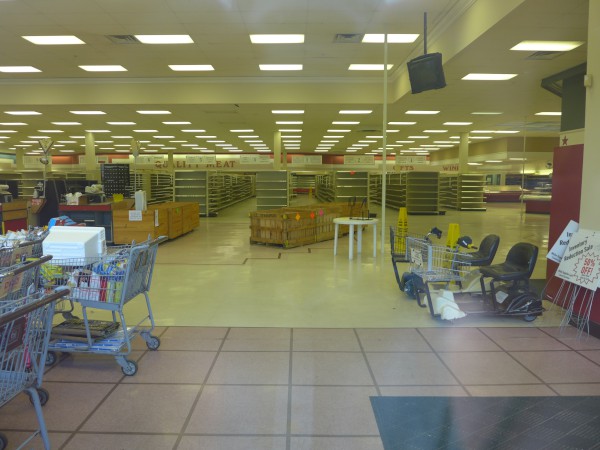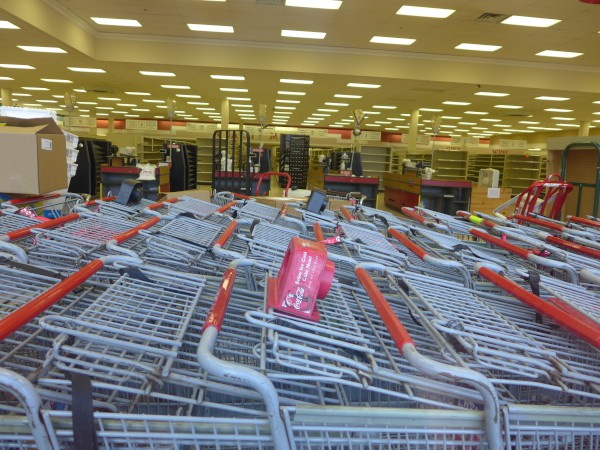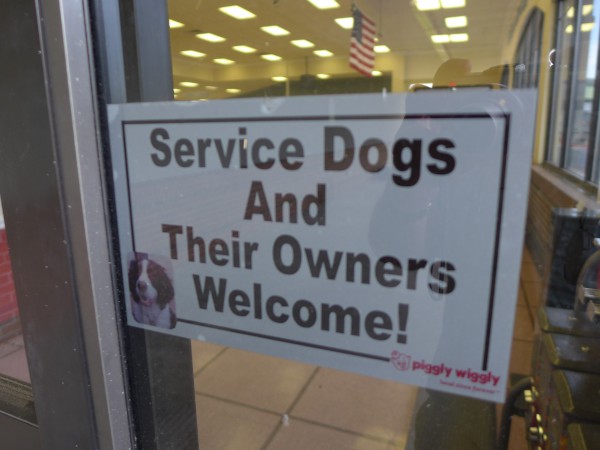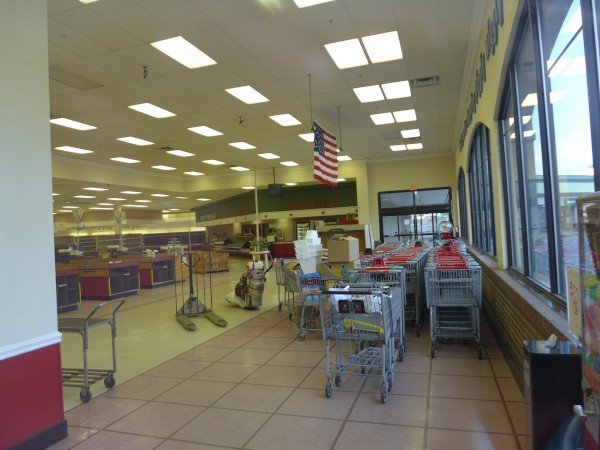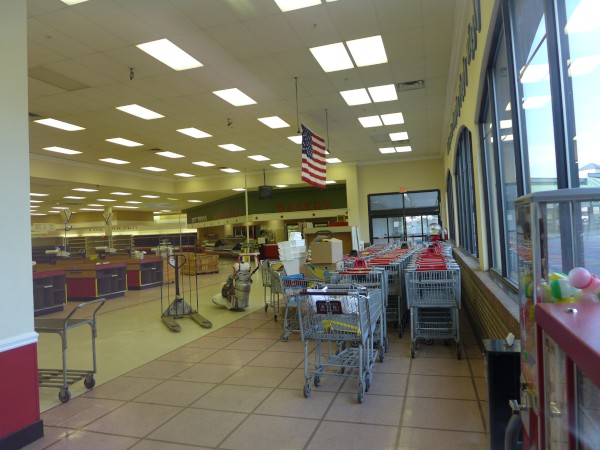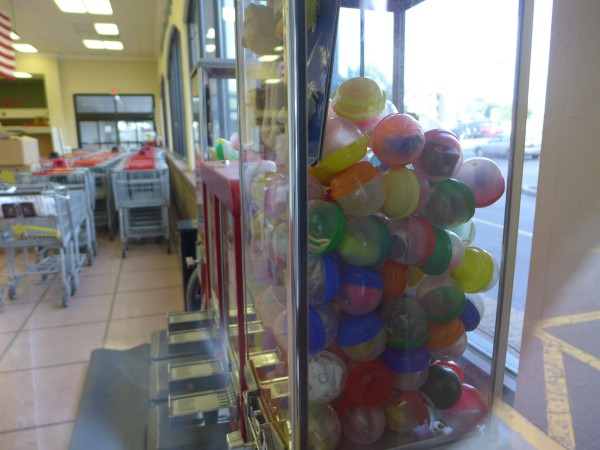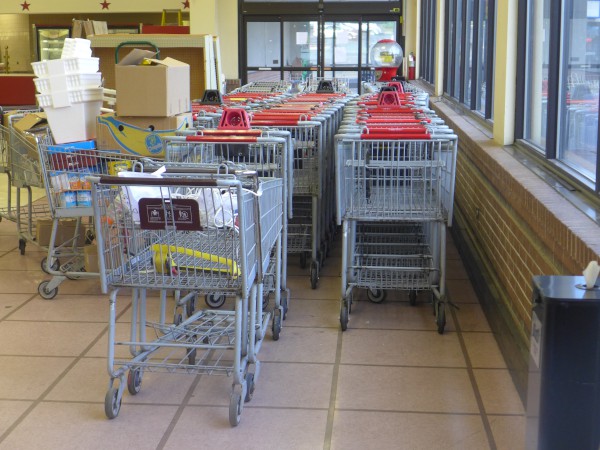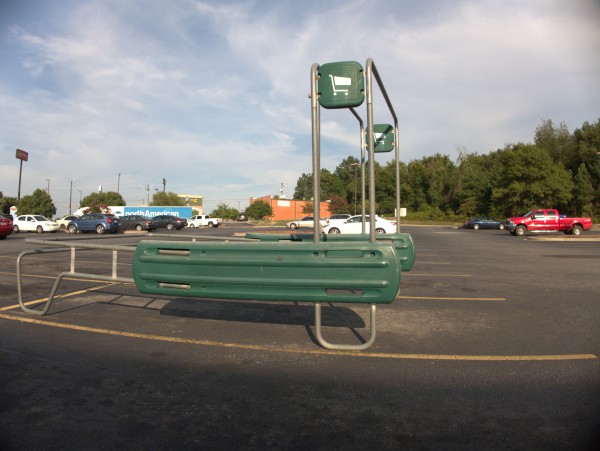 Posted at 11:54 pm in Uncategorized
Posted at 12:14 am in Uncategorized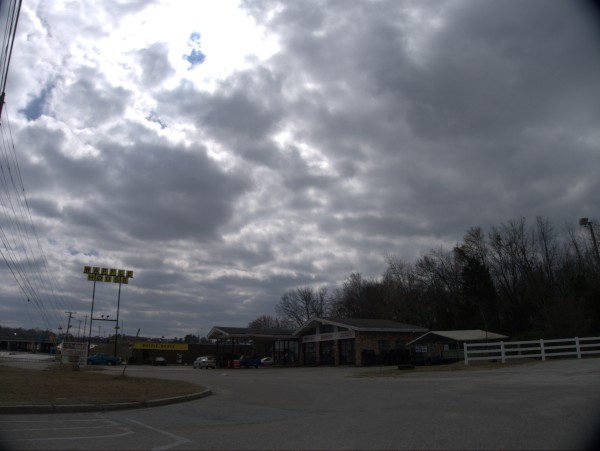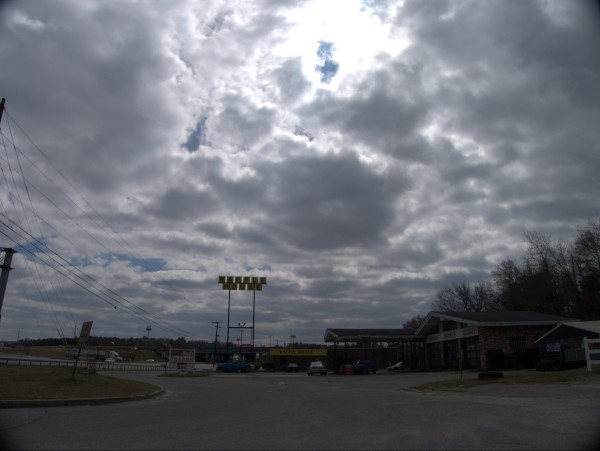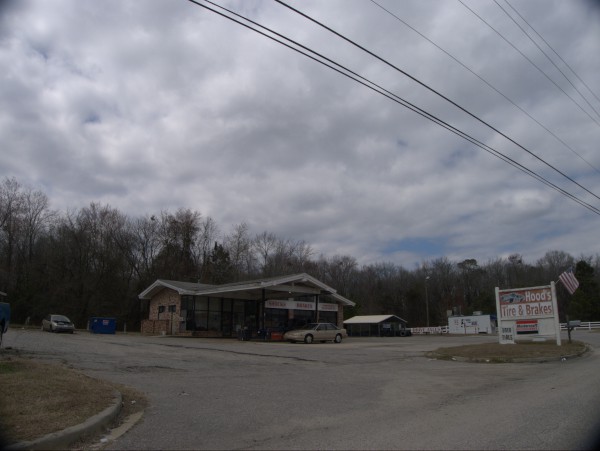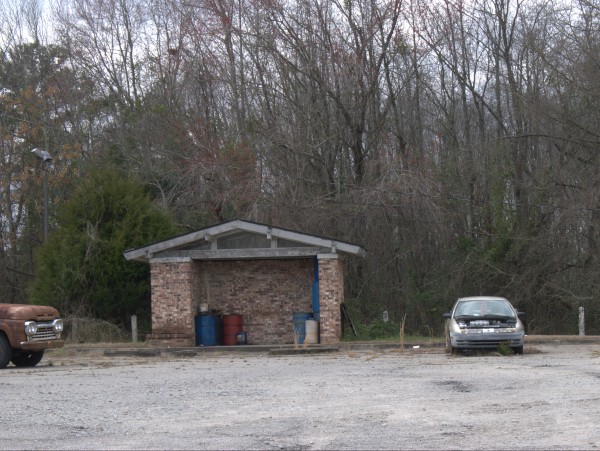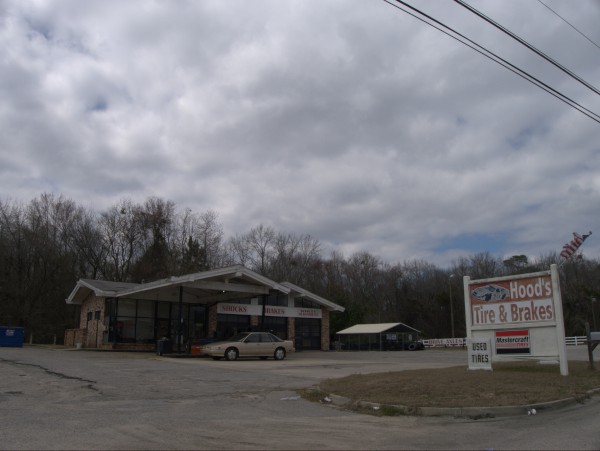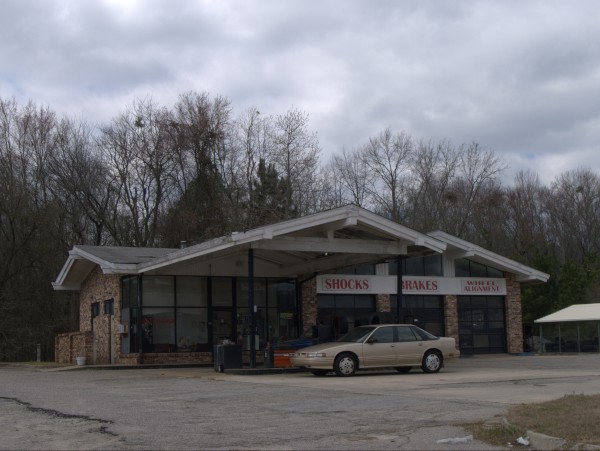 This old service station, now a tire & brake center, is on the Charleston Highway, in that little corner in between I-77 and I-26.
I'm pretty sure it was an Exxon at one time (and may even have gone back into the Esso era). The vending machine bay to the left of the station is very typical of the old days -- a station generally would not like you hanging around inside, which was as much or more "the office" than a retail area.
I'm just guessing "1970s" as a closing date. It could have been much later, but that's when the classic "gas station" started to go into decline..
Posted at 11:10 pm in Uncategorized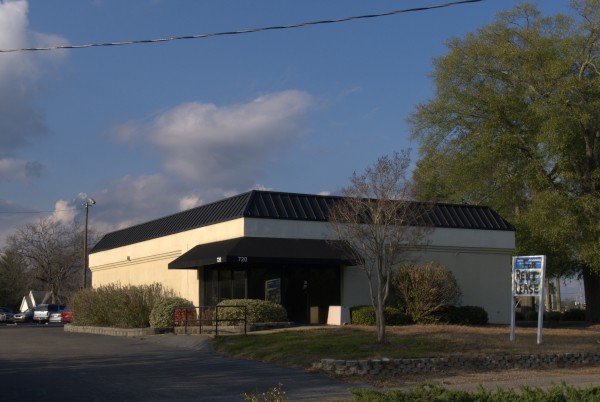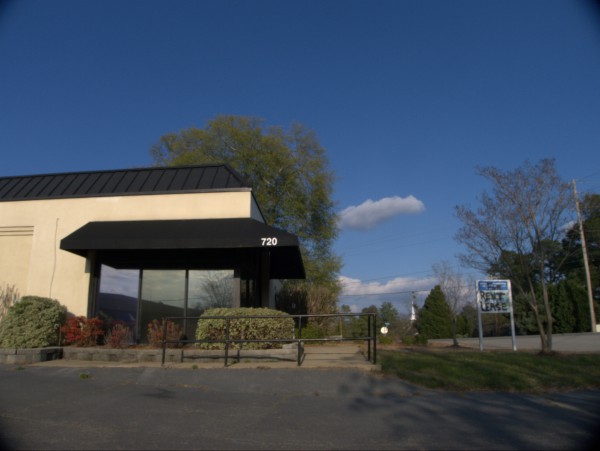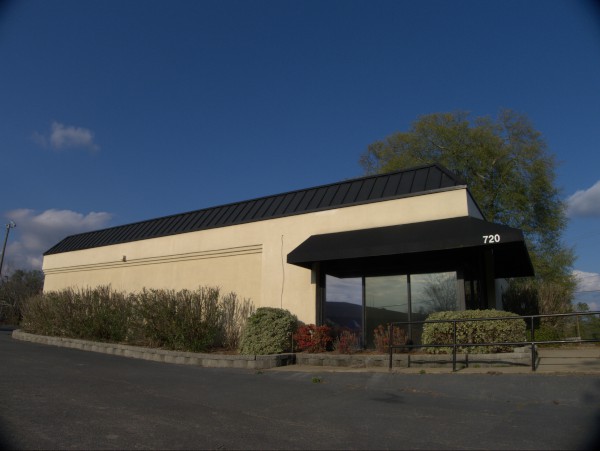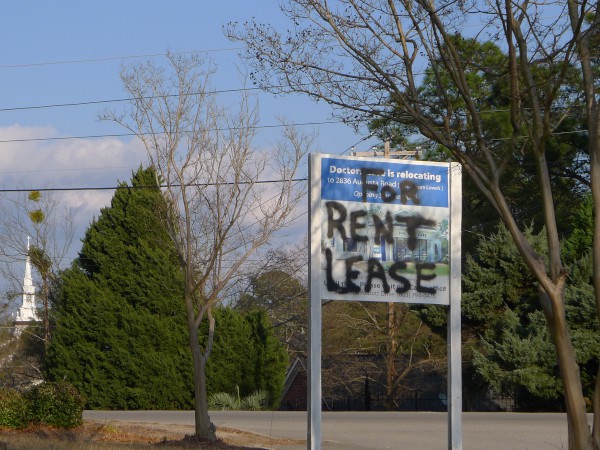 I remember going to this Doctor's Care, in Triangle City right next to the former First Citizens sometime back in the early 2000s for something or other. It was perfectly fine, and they set me up with a prescription with a minimum of waiting.
I had noticed it was closed sometime ago, but never got around to getting any pictures until recently. When I did, I found that it actually is *not* closed -- they actually moved shop to 2836 Augusta Road where they still are. I don't recall any issues with the building, so I'm guessing they simply get more visibility and drive-by traffic at the new location.
Posted at 12:58 am in Uncategorized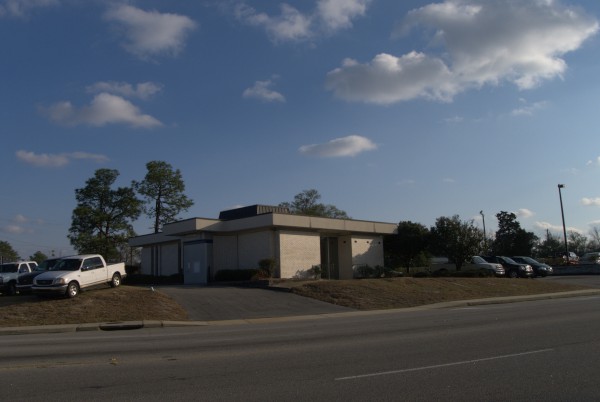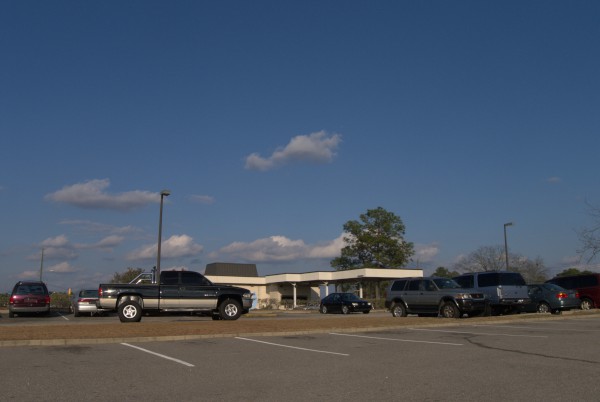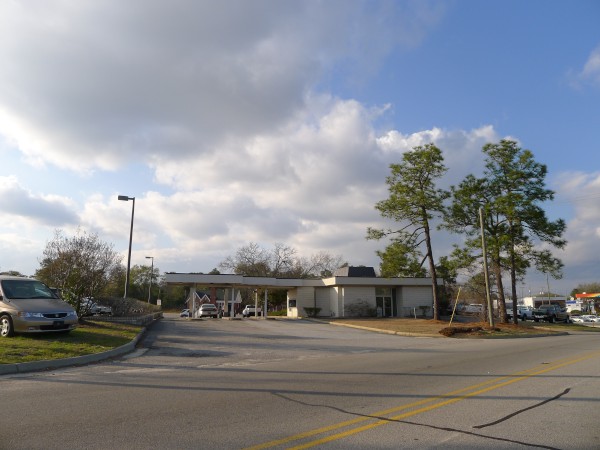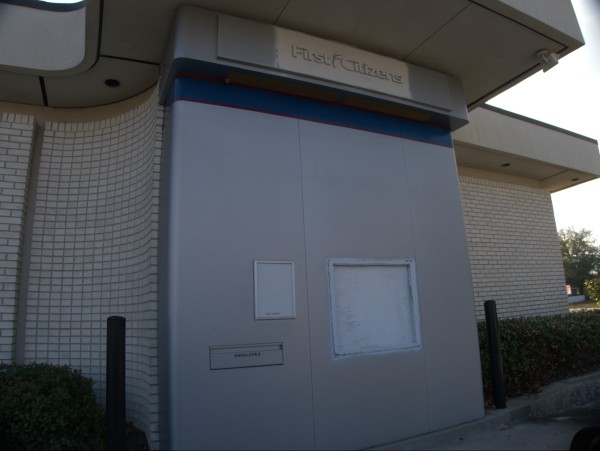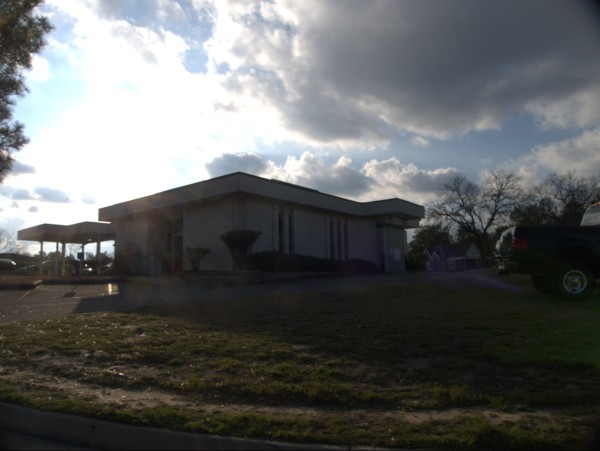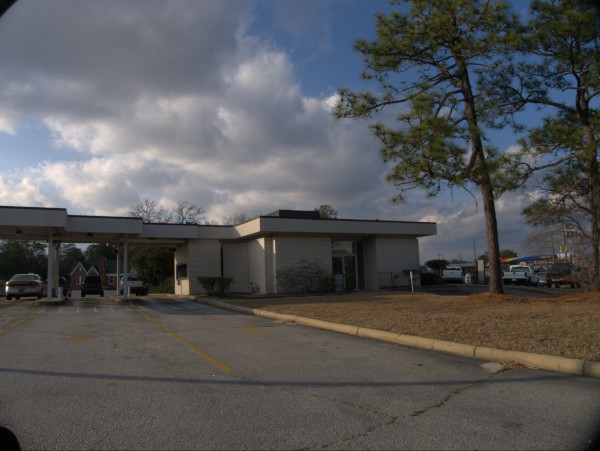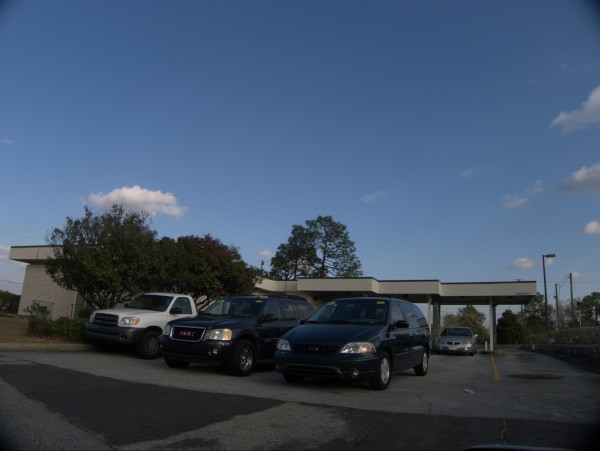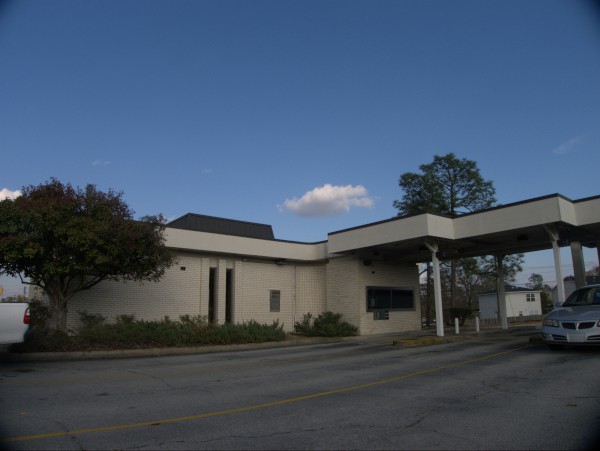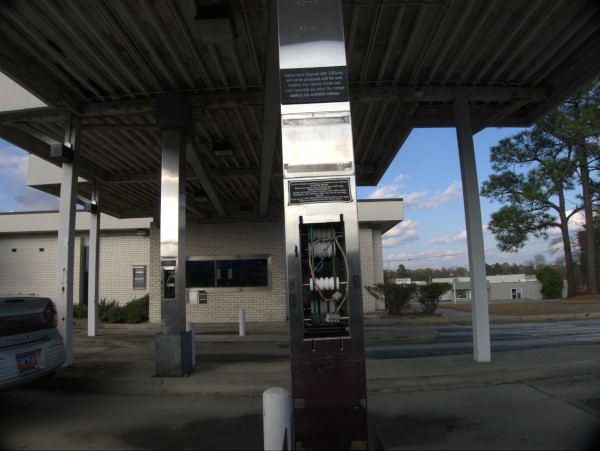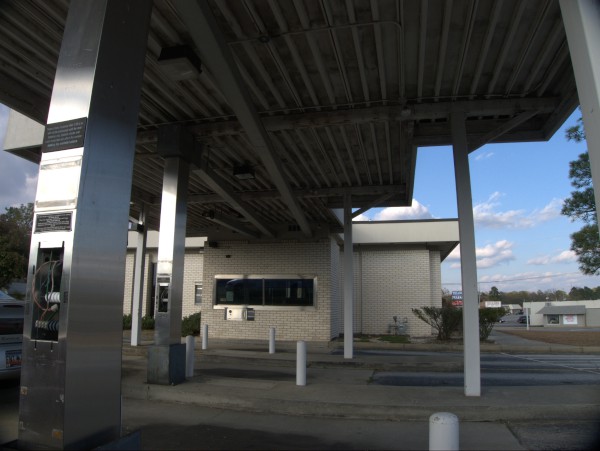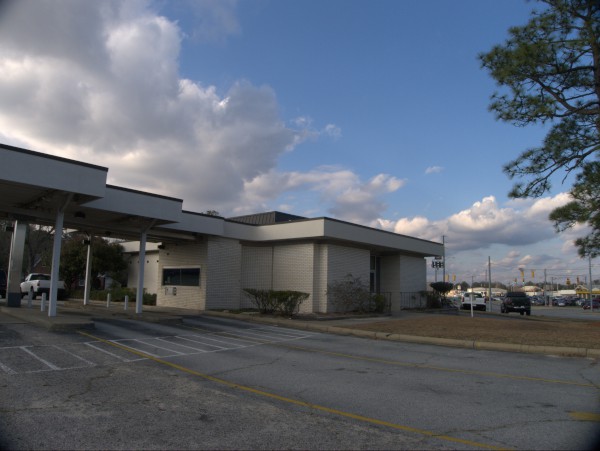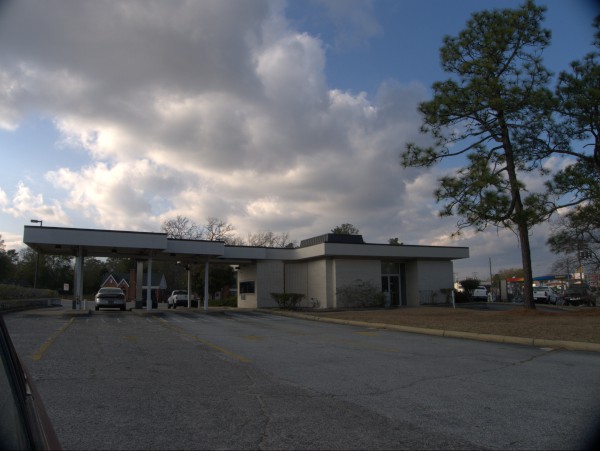 My first thought at seeing this former First Citizens branch at the corner of the Charleston Highway and Platt Springs Road was that there must be some sort of sporting event in the area as the lot was packed full of cars taking advantage of the Sunday bank closure to park there.
A closer inspection revealed the actual facts, which are that the bank is gone, and the lot is being used as an impromptu (I could see no business sign at least..) used car lot. I've heard the old GM described as a bank that sold some cars, perhaps the concept is spreading...