Archive for the 'cars' tag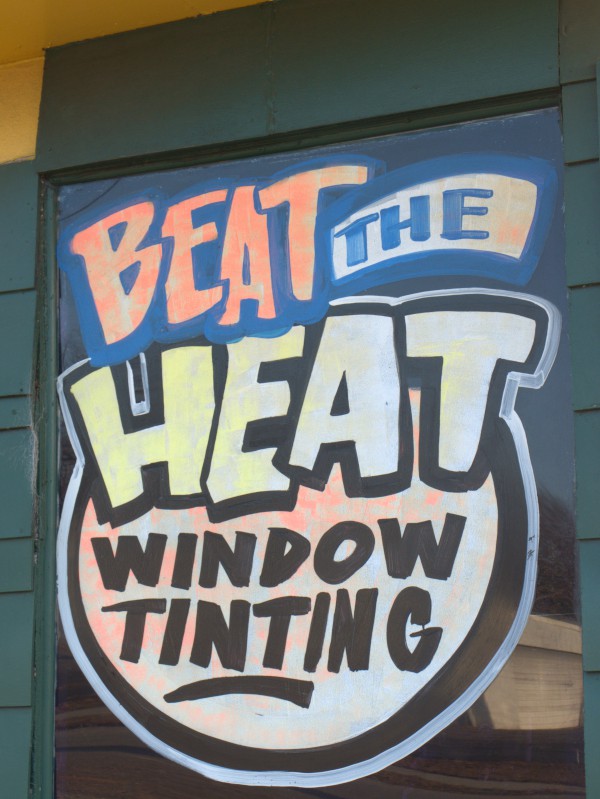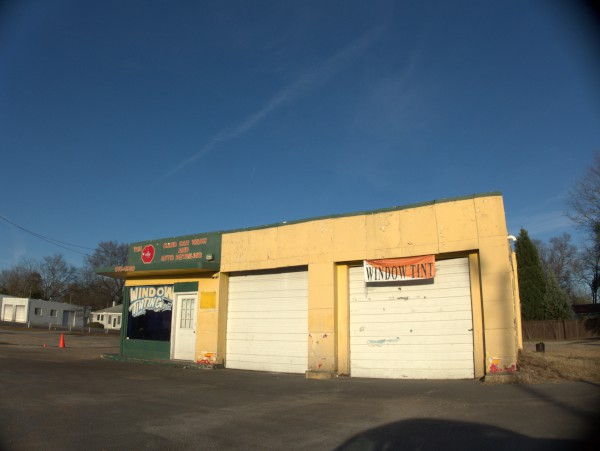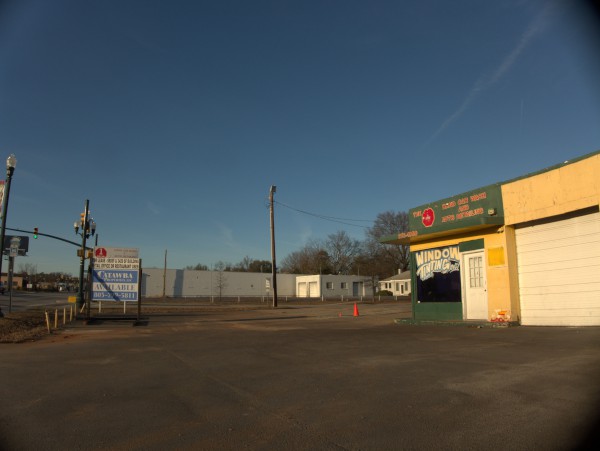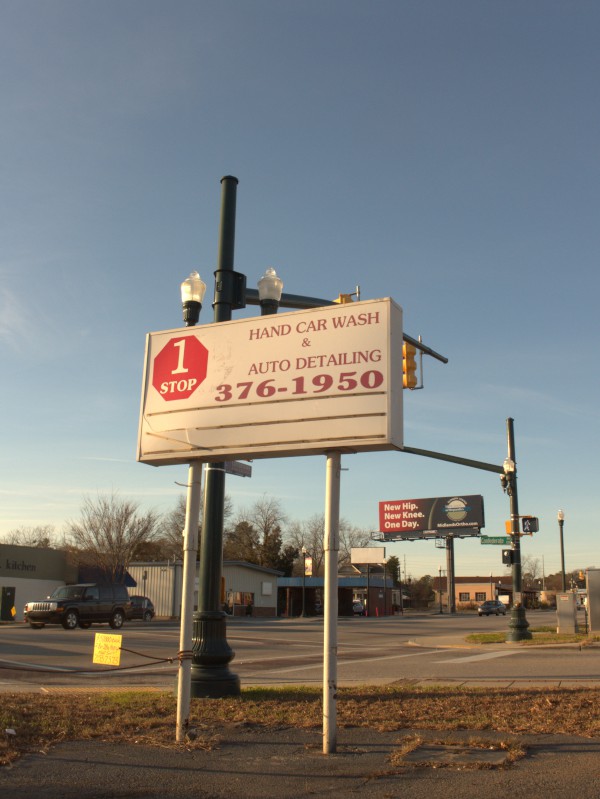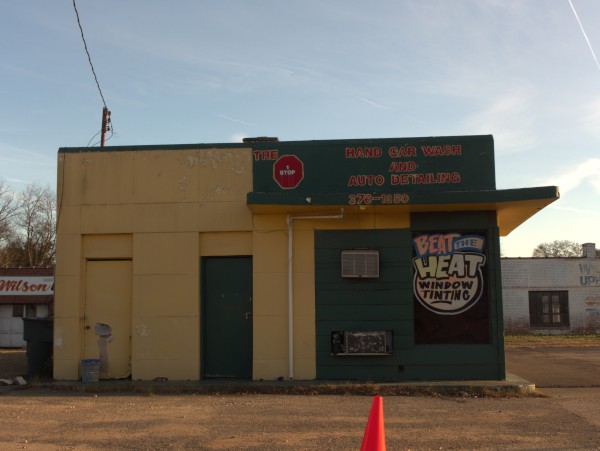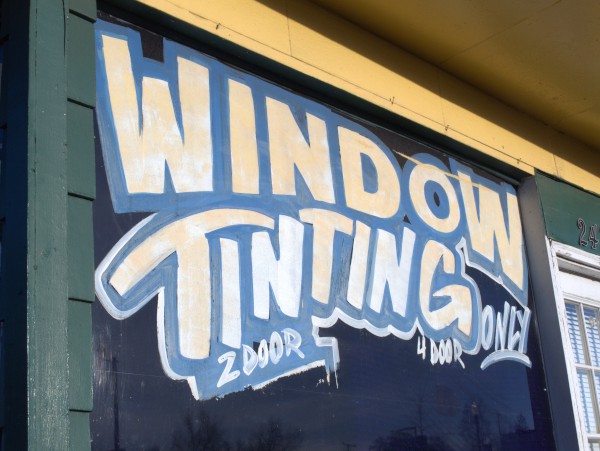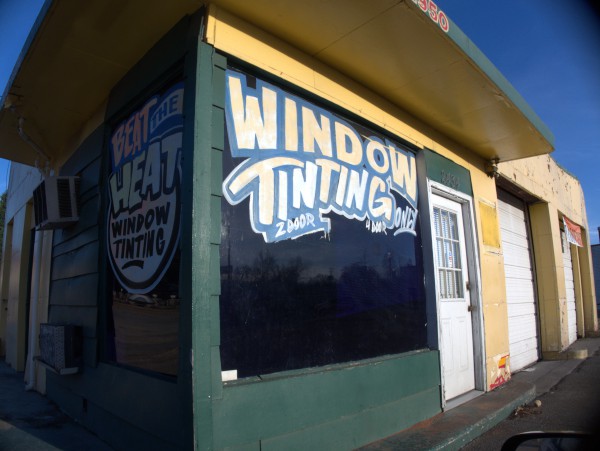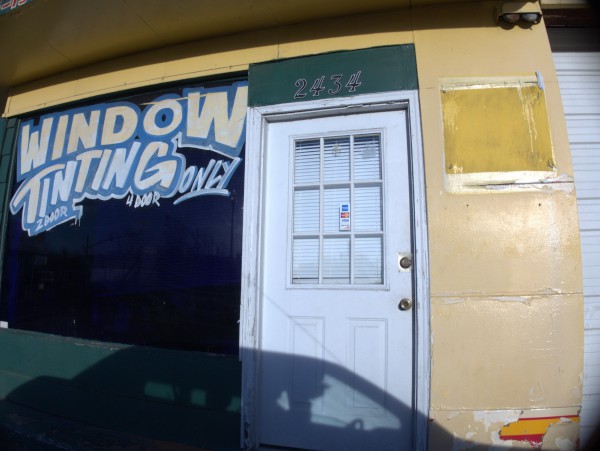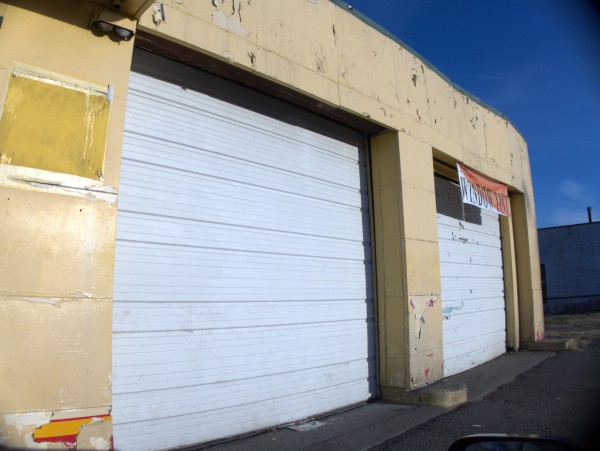 Commenter Justin pointed out this place on Have Your Say a while back, but I misread the comment and blogged about the business on the other side of Confederate instead.
This place looks to be an old gas station of some sort, and in this latest incarnation, stuck with an auto theme. Personally, though I know my car gets scalding in the Columbia summers, I find being behind tinted windows makes me uneasy.
(Hat tip to commenter Justin)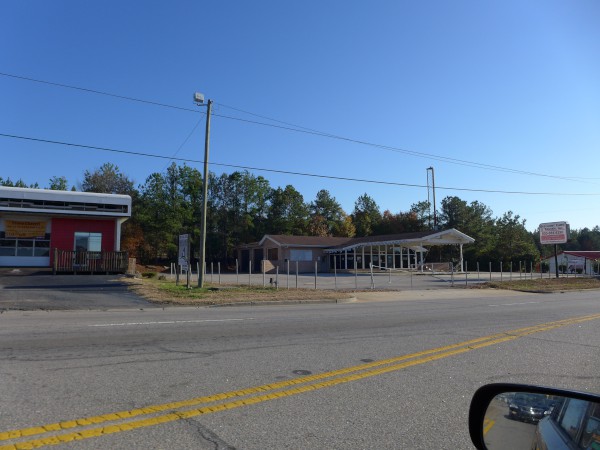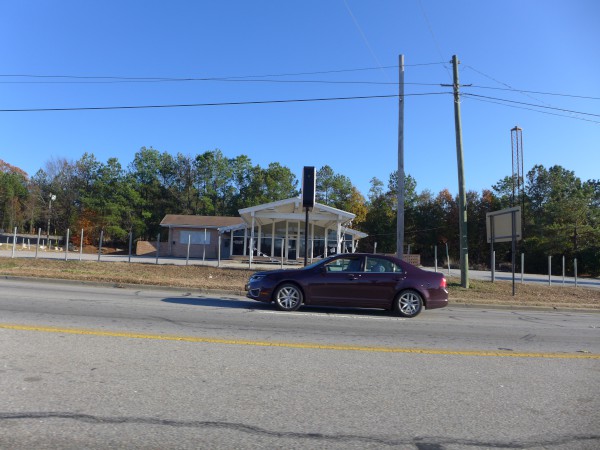 Discount Cars & Trucks was the follow-on operation to Go Used Tires in this old Esso building in Dentsville.
I have to say I can't actually recall seeing any cars or trucks there, though I know there must have been some.
Posted at 12:41 am in Uncategorized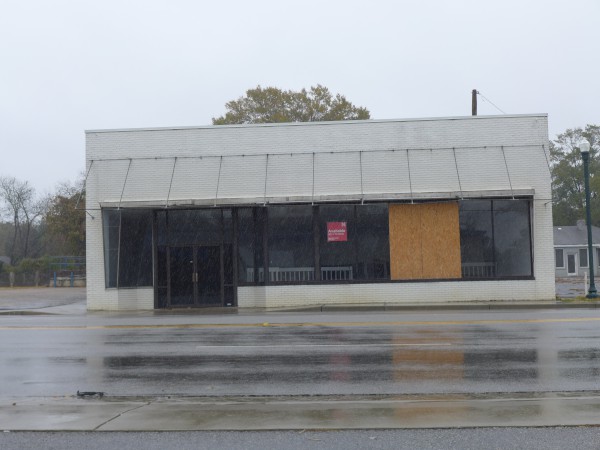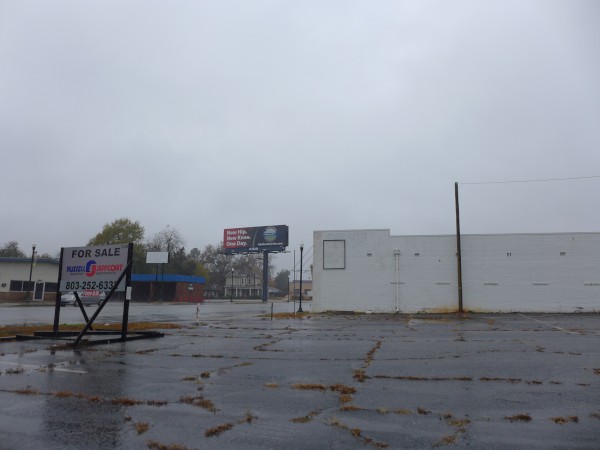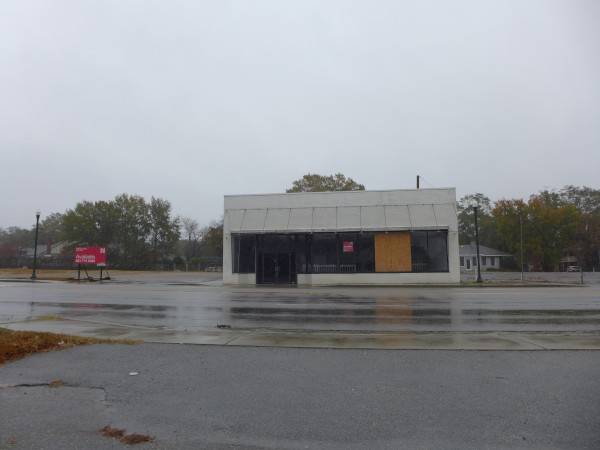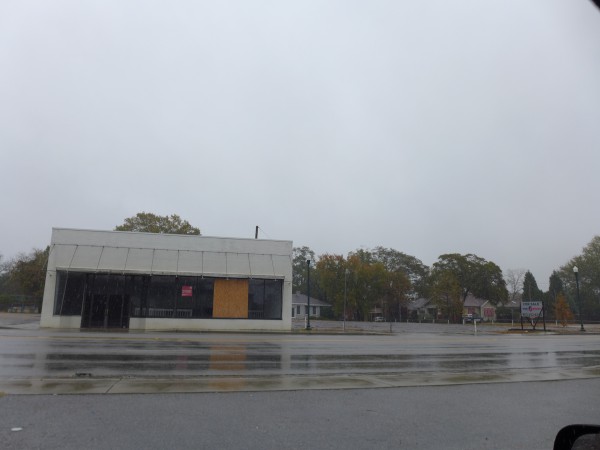 You can look at the corner view in the LoopNet listing for this building at North Main & Confederate and see a portrait format marquee on the side.
Somewhere I have a picture of that marquee up close with the name of the place visible, but as is often the case, knowing I have a picture and being able to put my hands on it in a timely fashion are two sadly different things. Commenter Justin believes this was a window tinting business, and that sounds plausible to me. What google pulls up, however, are references to two different used car operations. If that's accurate, I think they both would have to be from some years ago, as I cannot recall the lot being anything but empty in recent years.
(Hat tip to commenter Justin)
Posted at 1:32 am in Uncategorized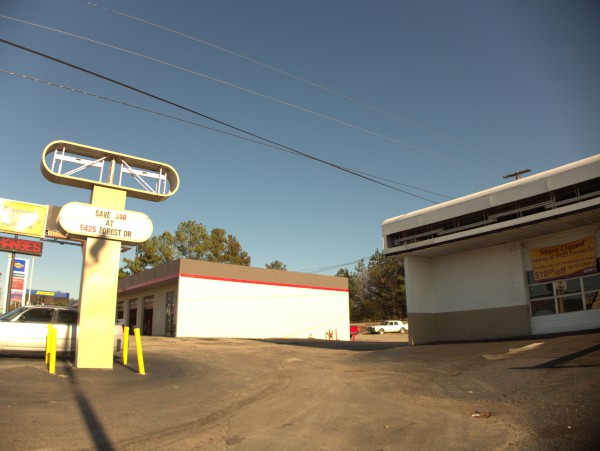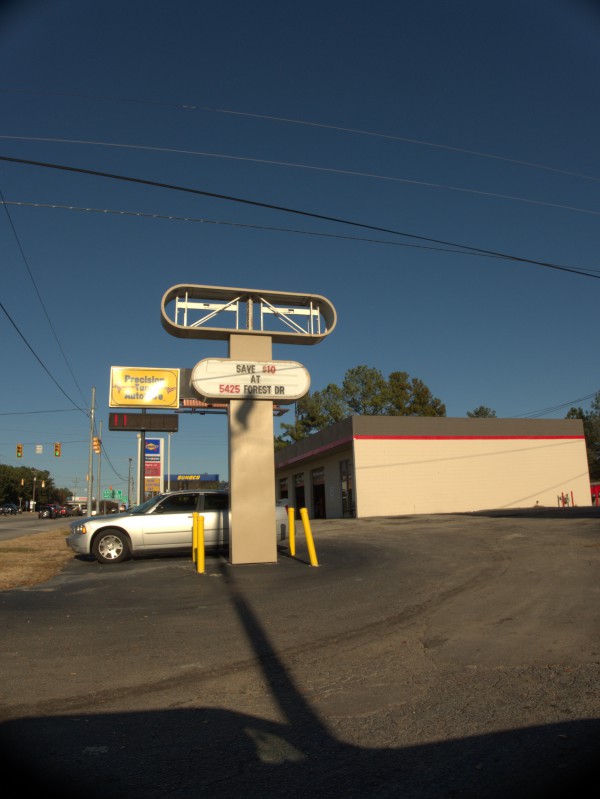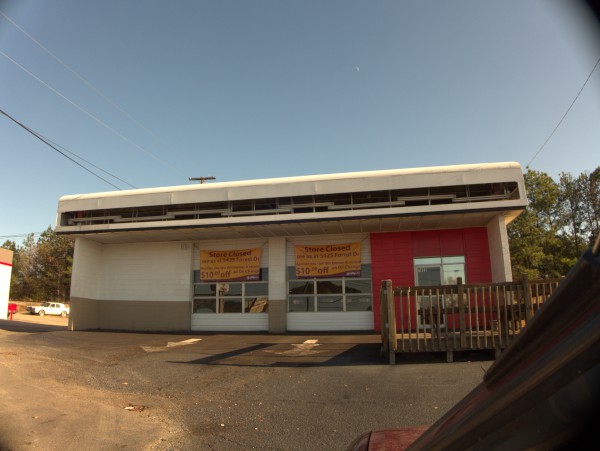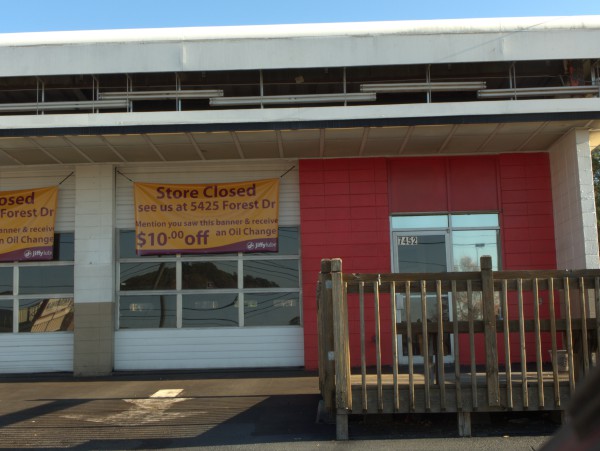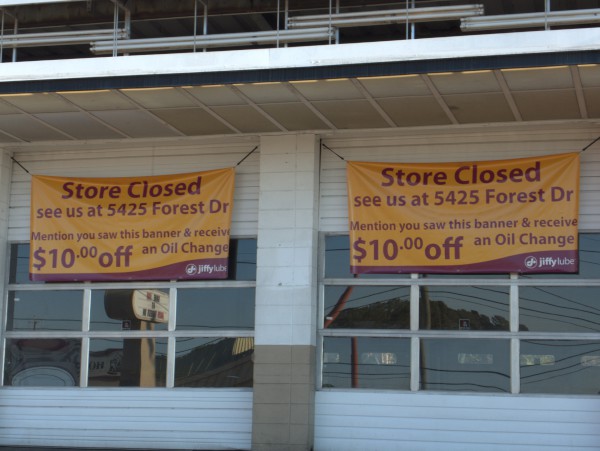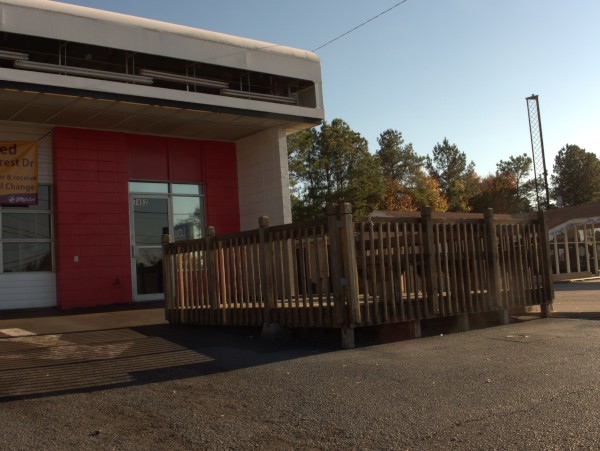 Well, you've seen the signs, now you can get $10.00 off.
I went to this Jiffylube near the I-20 interchange on Two Notch several times. While sitting in the heat and watching traffic up and down Two Notch is no garden vista, the deck was nice as it got you out of the waiting room and away from the TV.
The siting of this store was interesting as it was directly next to a Precision Tune, just as the Knox Abbott location is almost directly across the street from one.
Posted at 2:53 am in Uncategorized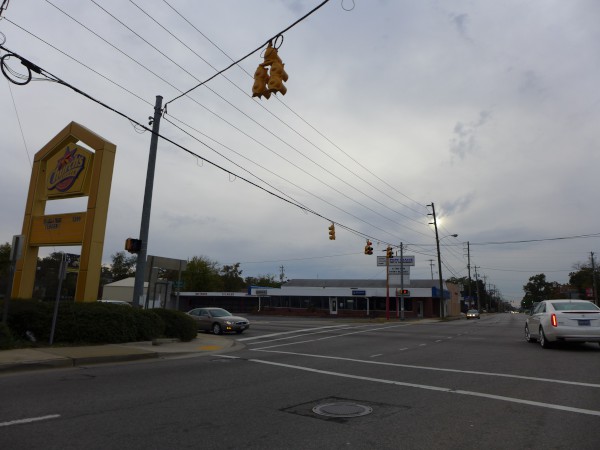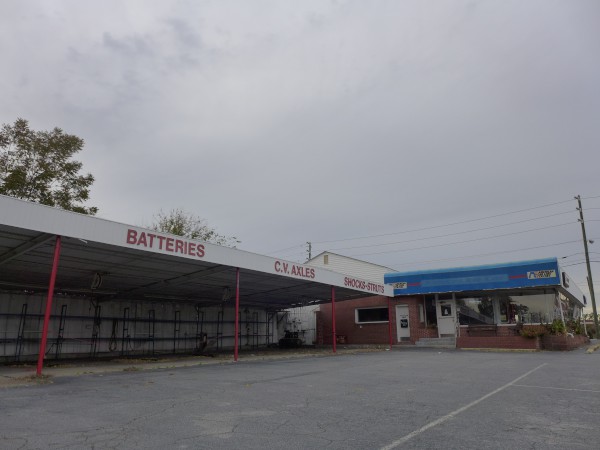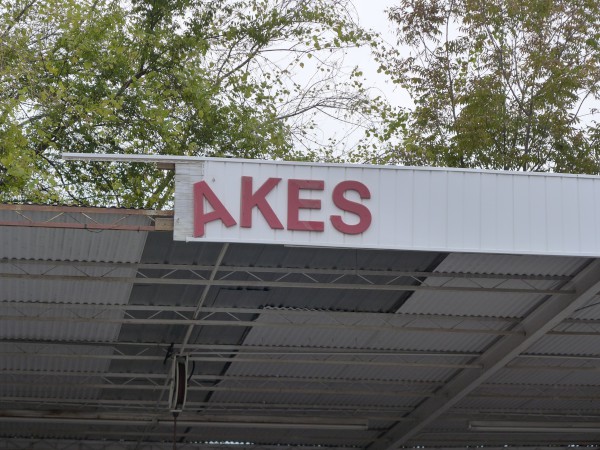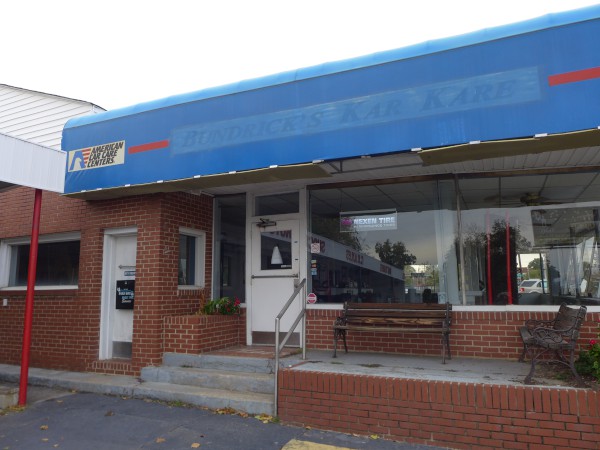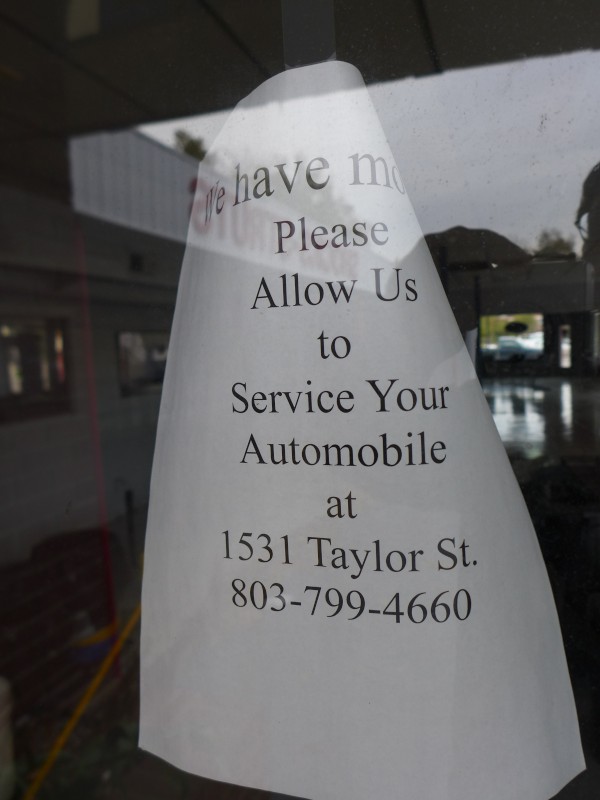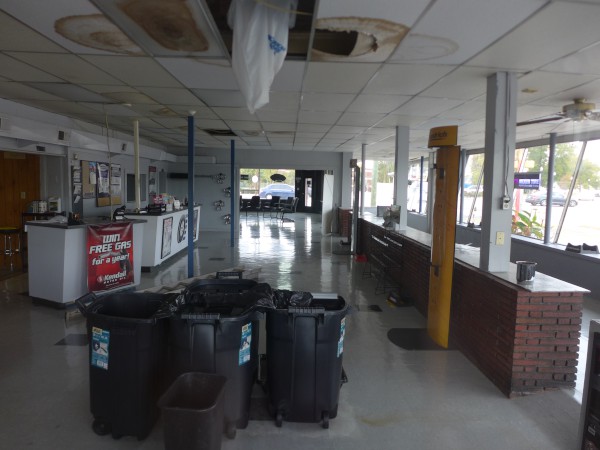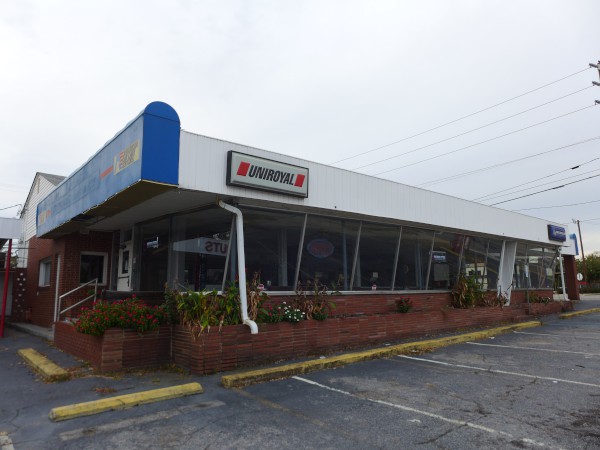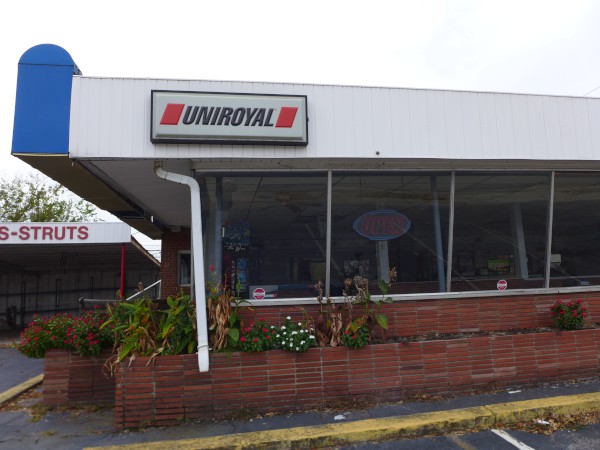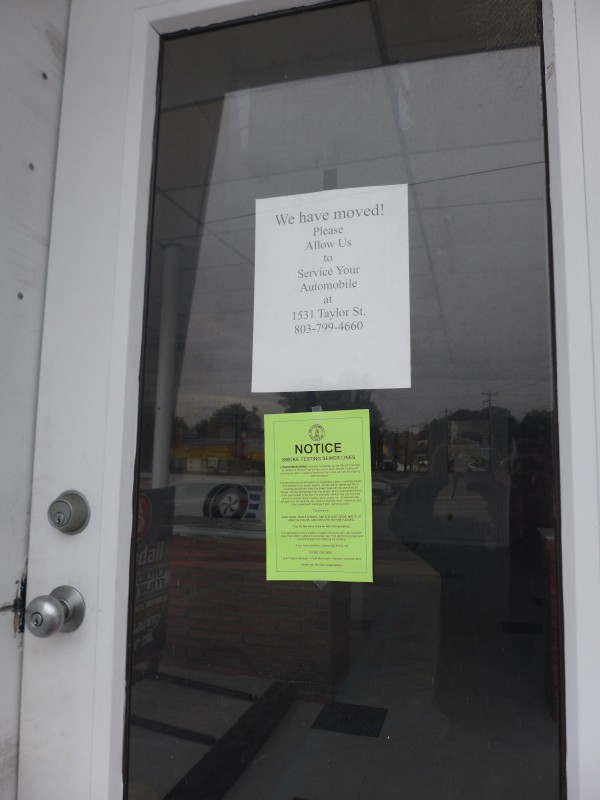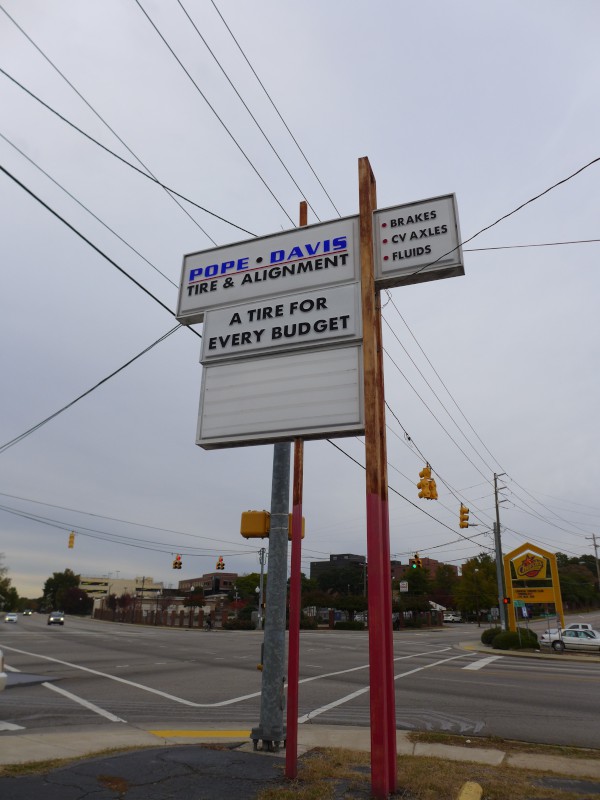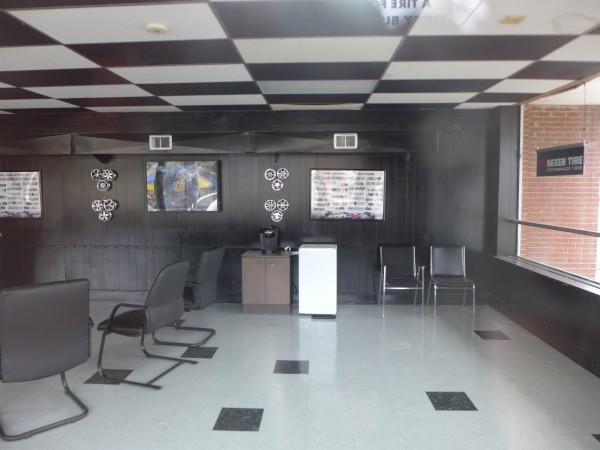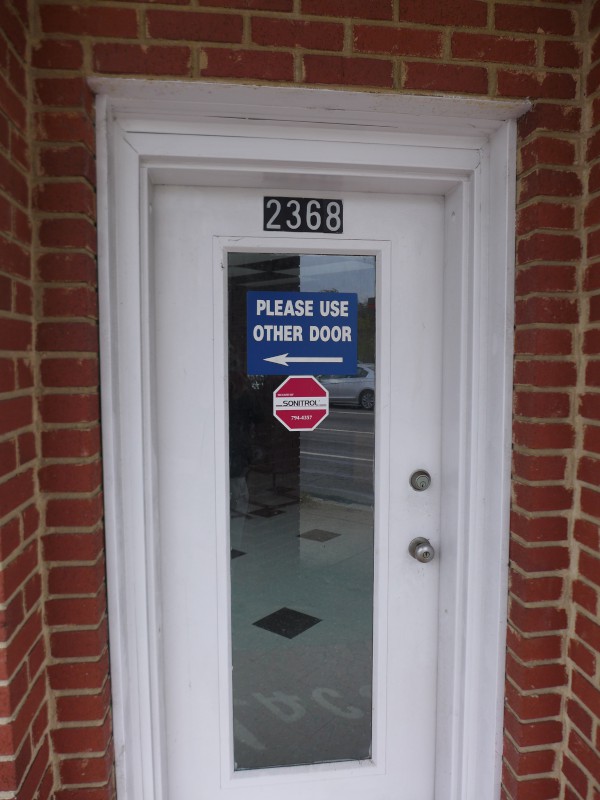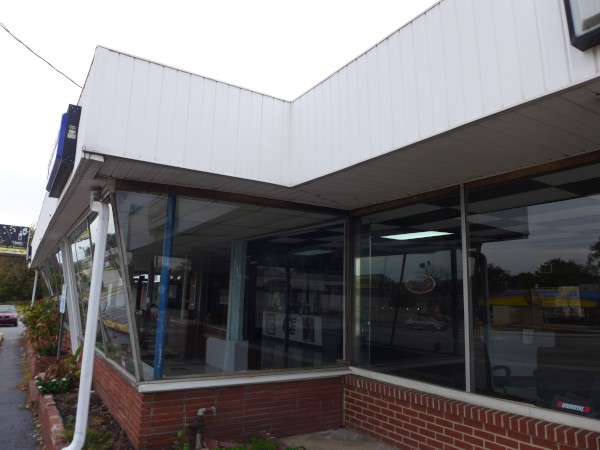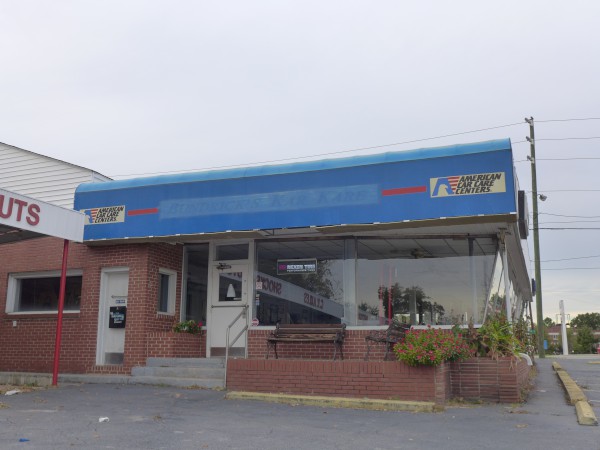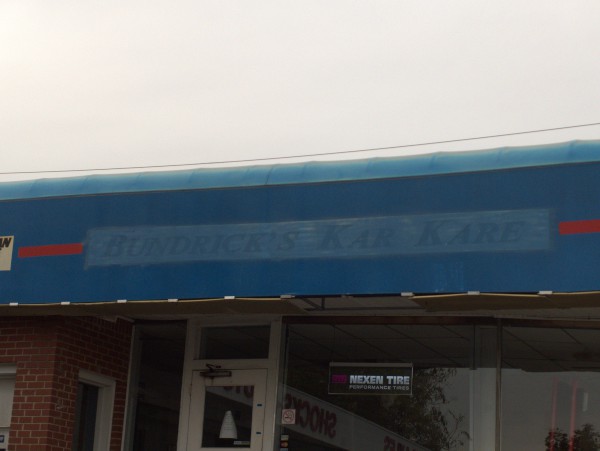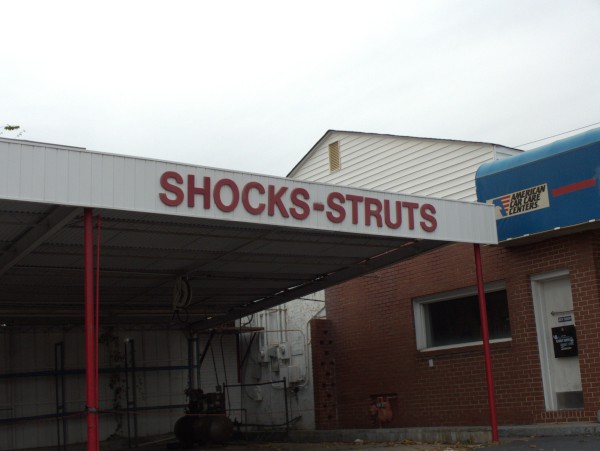 Commenter Matt points out that the Pope Davis on the corner of Taylor and Millwood has closed.
This was one of those open-air auto operations that you don't see much anymore -- certainly no more in this style are being built. (And some, like this have been knocked down.)
You can stll see the Bundrick's label scar on the awning. The building is still apparently owned by Pope Davis as it has not been emptied, and as yet there is no For Sale sign.
(Hat top to commenter Matt)
Posted at 12:23 am in Uncategorized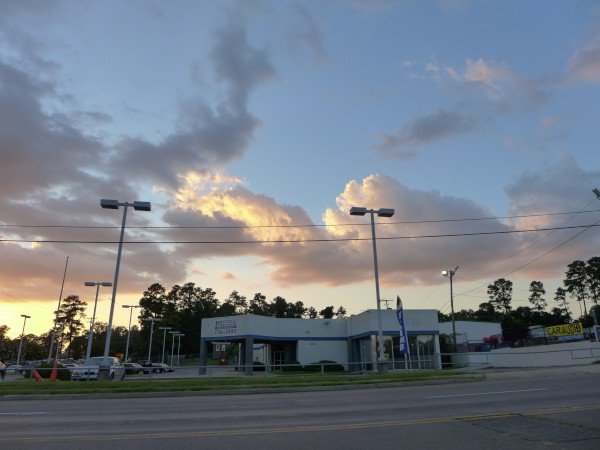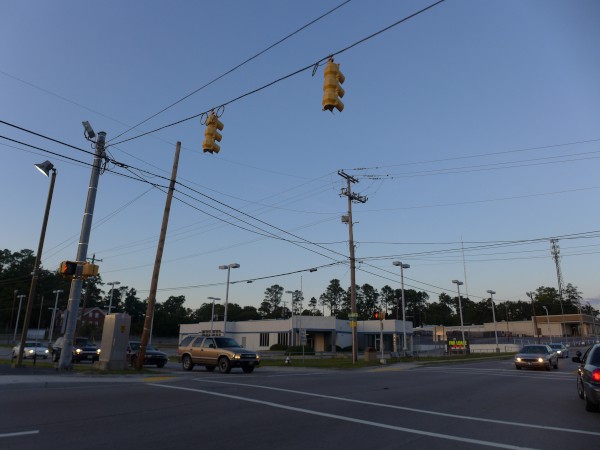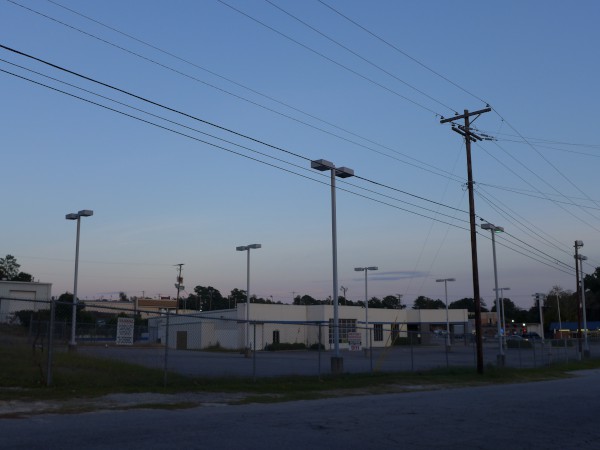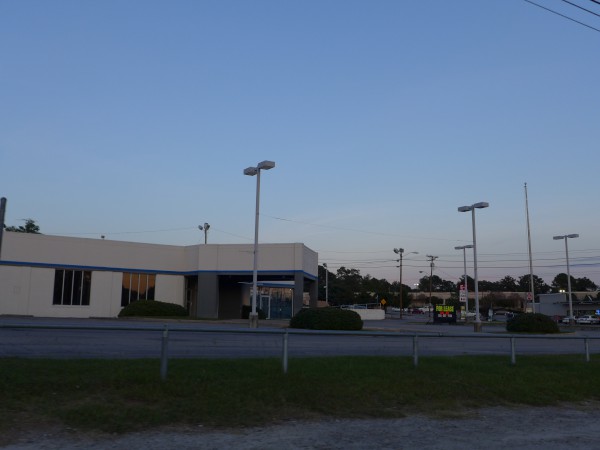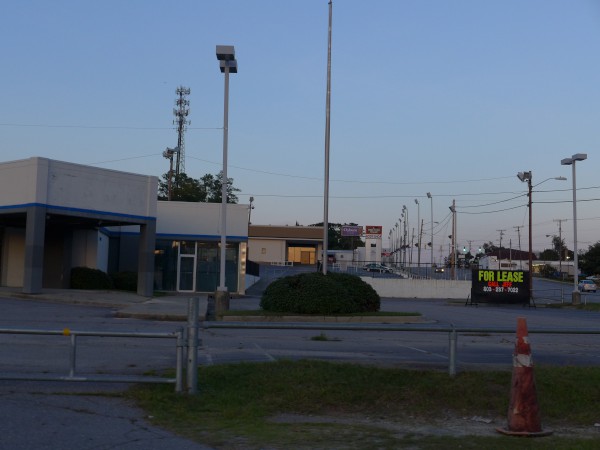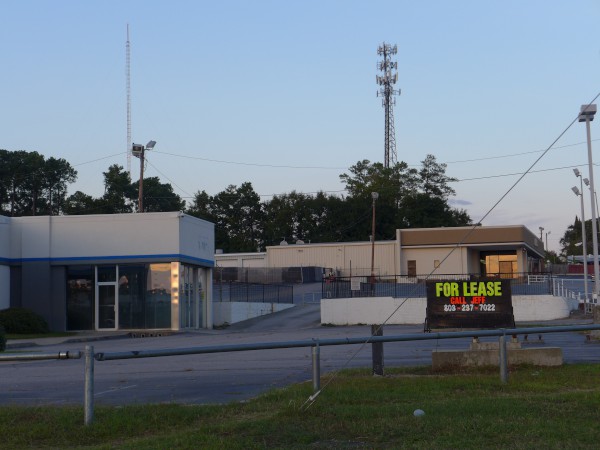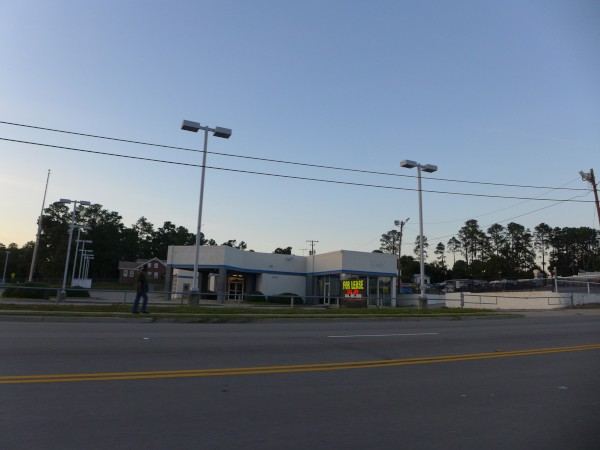 I did a building closing for Prestige Hitech Autowerks when they moved from their old location on Two Notch near Fontaine into the old Dick Dyer Body Shop location at Two Notch and Windover. That was around August 2013, so they lasted a bit over a year in the new location.
In the meantime, as I noted here, the follow-on business at their old location has closed as well.
(Hat tip to commenter David Lee)
Posted at 11:42 pm in Uncategorized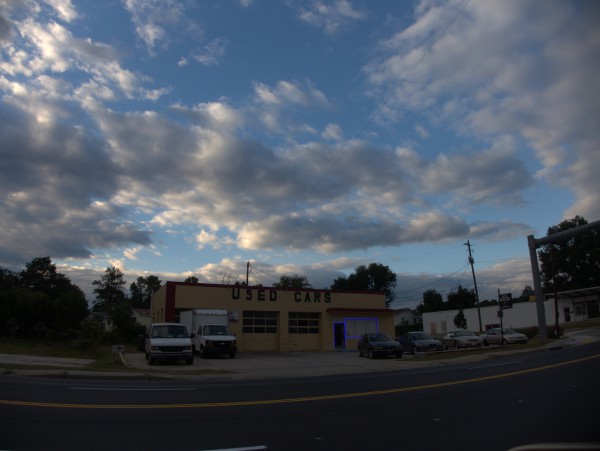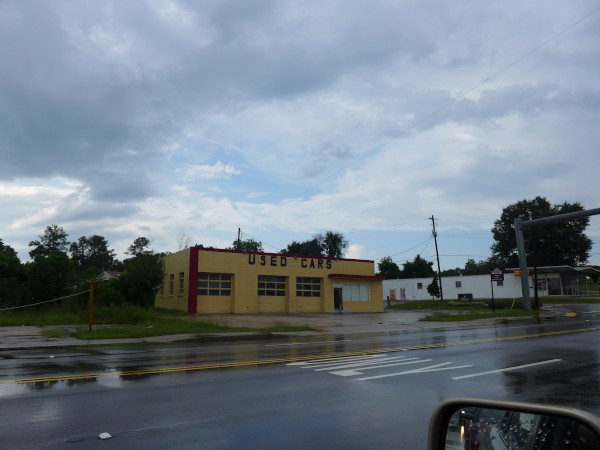 Auto Selection was the follow-up operation to K & C Radiator Center in this old gas station building on Two Notch at Covenant, and I believe it lasted about a year.
I have to say I liked the building better in white. I do like the curved facade on the roof, and would like to see the building restored as the sister building on Devine has been.
Posted at 10:59 pm in Uncategorized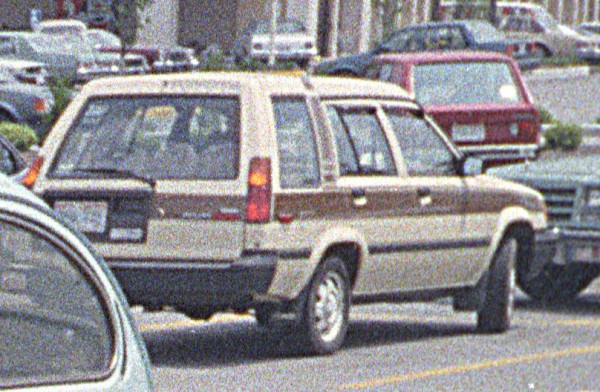 This Toyota Tercel station wagon was the only car we ever bought from Toyota Center. Usually we dealt with Dick Dyer since they were a lot closer, but for whatever reason, Toyota Center had the car we wanted at the time we needed it (even then, 5-speeds were getting harder to come by). The car (which we called The Leatherneck based on a title in the detailing) was a bit of a dog, as Toyota never should have put an engine that small in a body that big, but that wasn't Toyota Center's fault, and as I recall they were fine.
This summer they pulled up stakes for both their new and used operations from their longtime Airport Boulevard location, and relocated to US-378/Sunset Boulevard near I-26. I have not yet seen the new location, but judging from nearby billboards they have also changed their name as part of the move.
On Airport Boulevard, the "new" car center was on the west side of the street at 1640 and the "used" car center was on the east at 1645.
Posted at 1:02 am in Uncategorized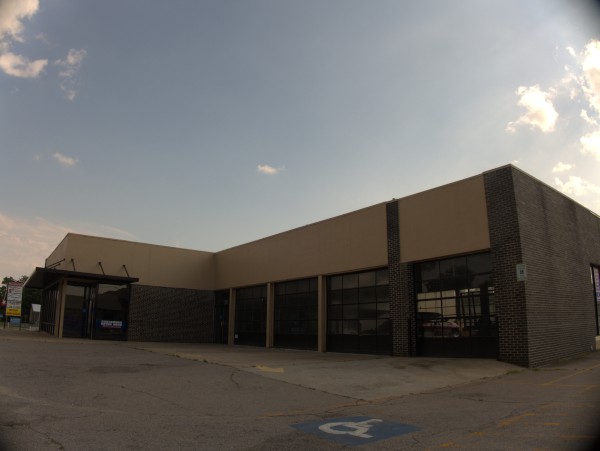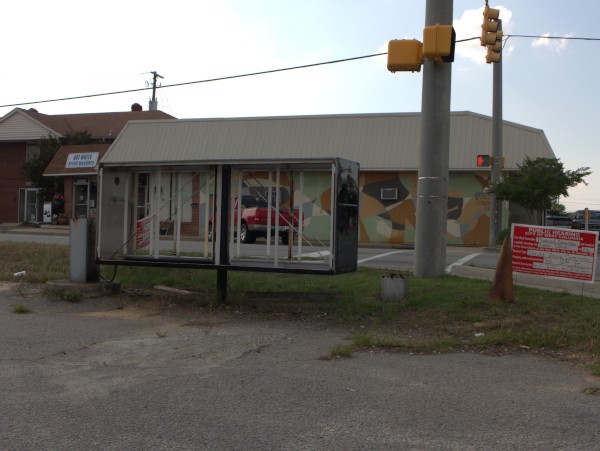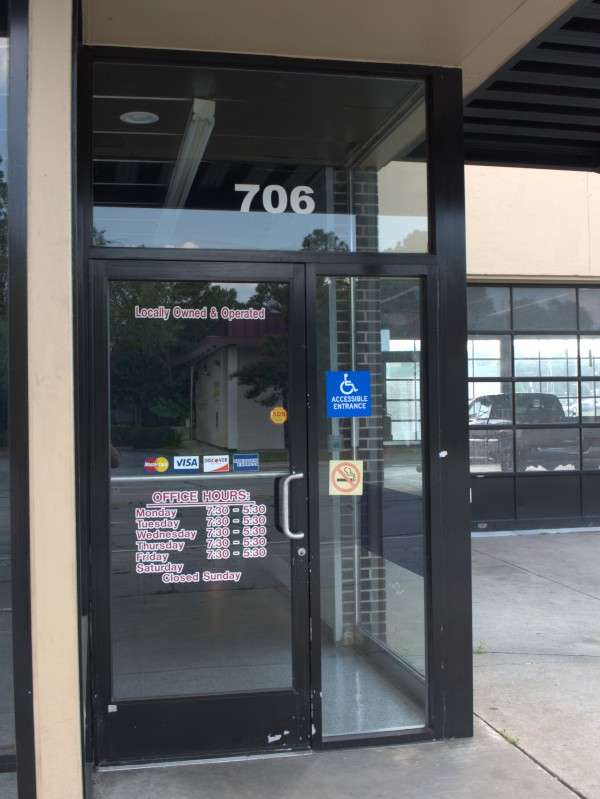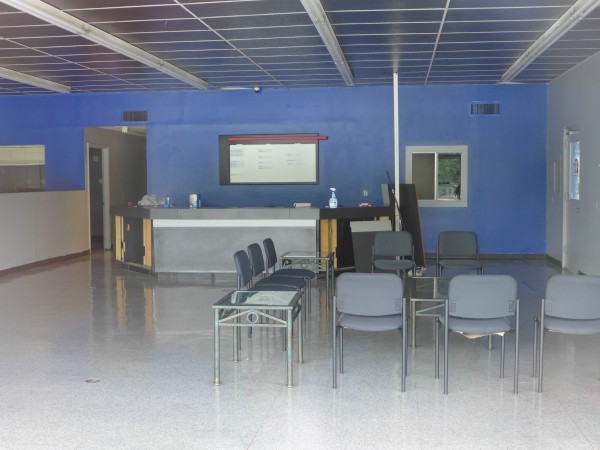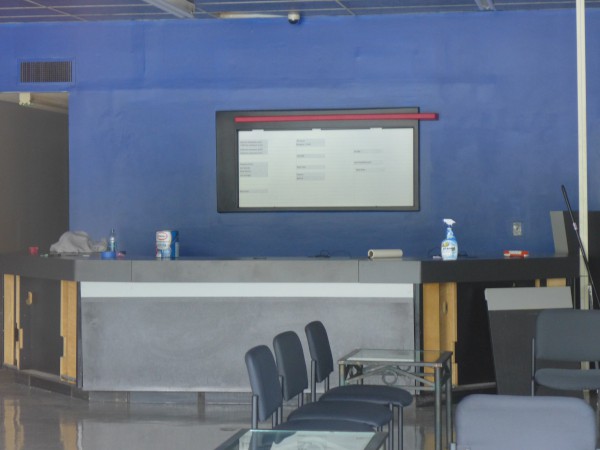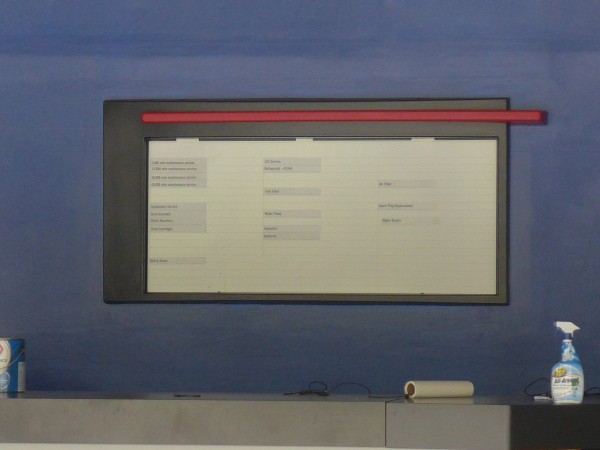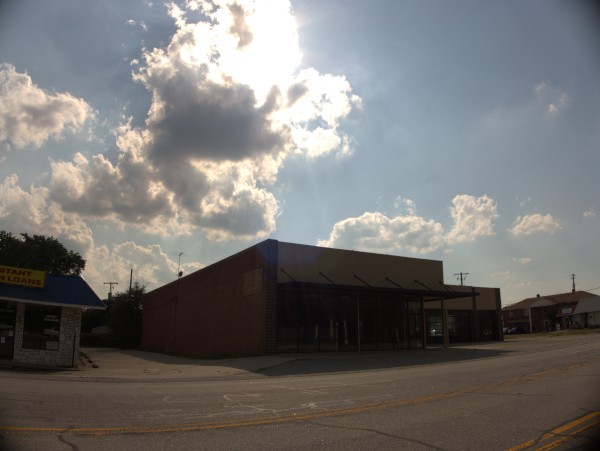 This building in Triangle City as been a number of different automative service operations, as I noted here. Automotive Tekniques moved in at the start of September 2011, and seems to have lasted until late last year. I think I had some photos of the place in operation, but I can put my hands on them right now.
Currently a zoning sign on the property suggests it will be changing from C-1 Intensive Commercial to C-2 General Commercial. I'm not sure what that actually means, but to me it suggests a future retail operation.
(Hat tip to commenter tonkatoy)
Posted at 12:19 am in Uncategorized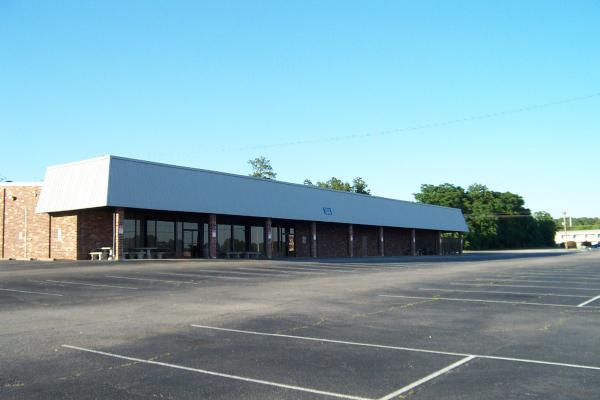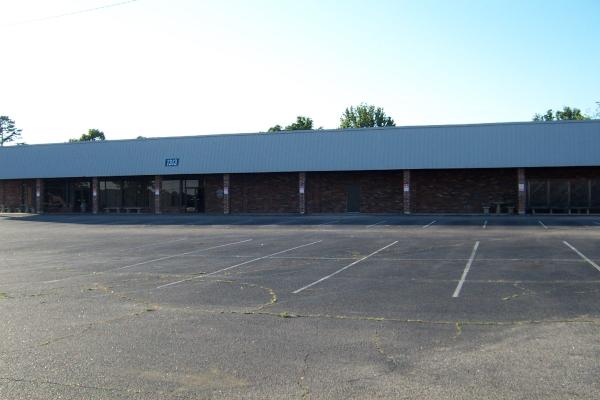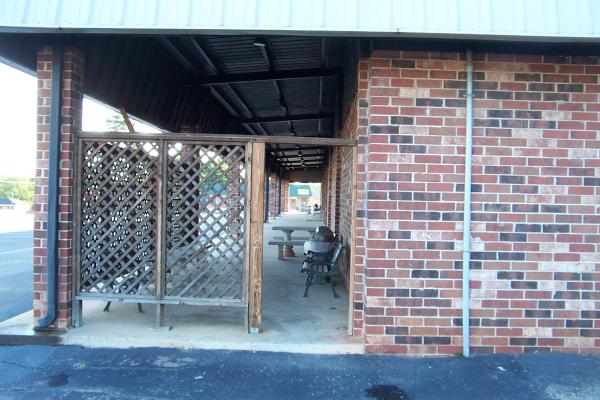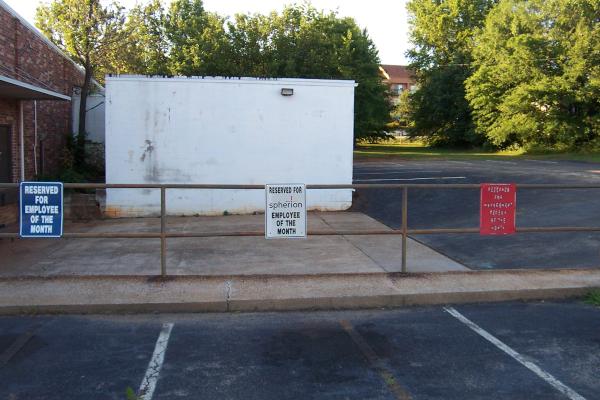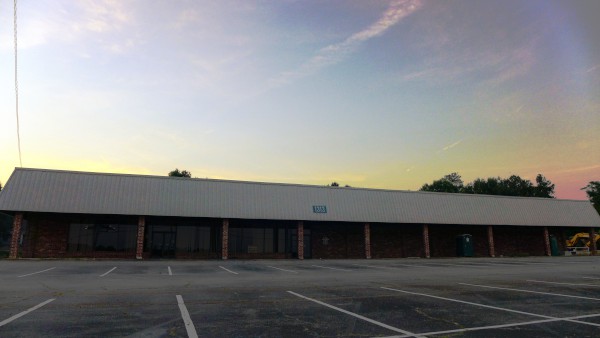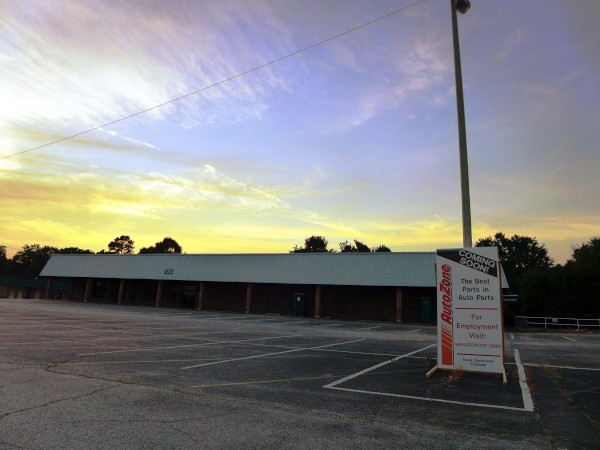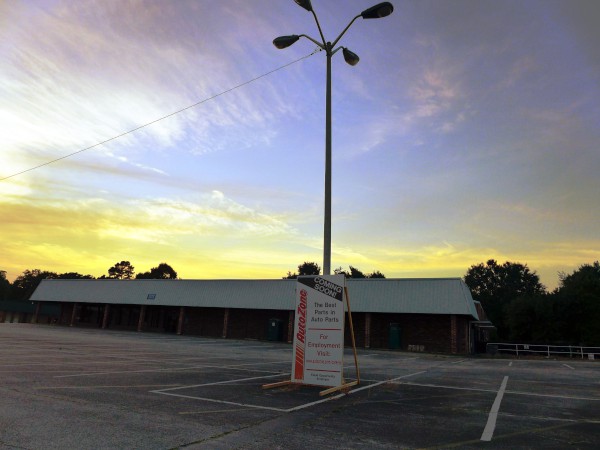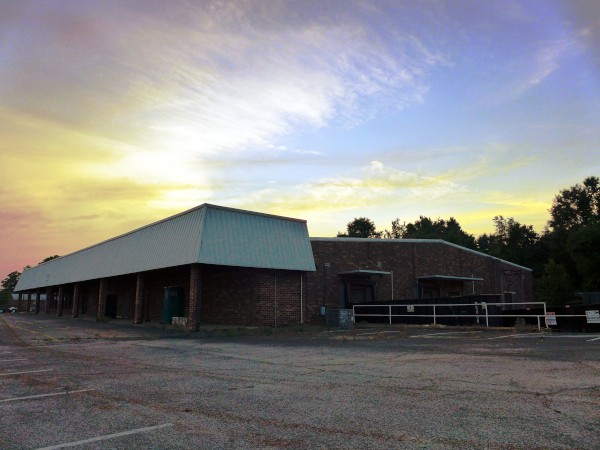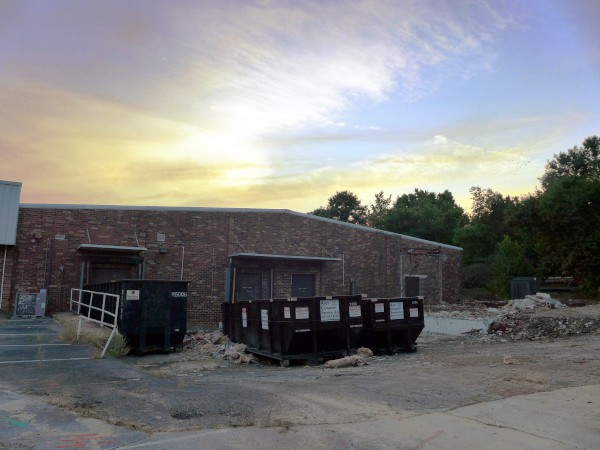 I've featured this building on Bush River Road across from the new(ish) Wal-Mart, before, but erroneously in a post I still have to sit down and clean up and correct eventually. Hopefully this post will be more correct.
This building was a Food Lion grocery until the 1990s. I'm not sure when it closed, but it is not listed in the February 1997 phonebook, so I'm guessing the mid-1990s. According to commenter Saturday's Child, it was built as a Thrifty Mart around 1969 and then became a Food Town, staying with that chain when they switched their name to Food Lion.
After Food Lion left, it was a UPS call center and an operation called Spherion, possibly not in that order.
For the last several years it has been vacant, but as commenter William points out, the building is now being rehabilitated to become an AutoZone.
(Hat tip to commenter William)