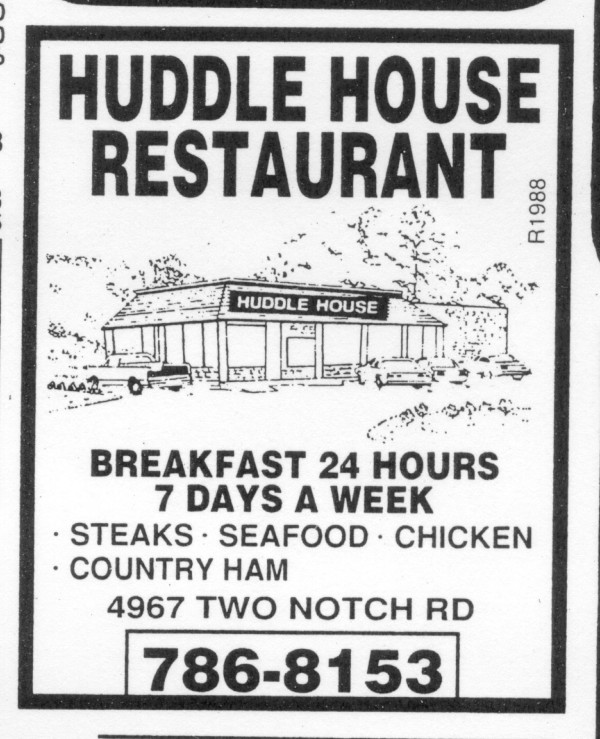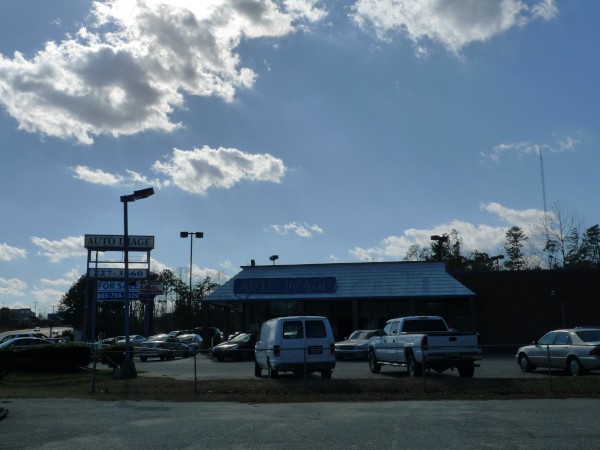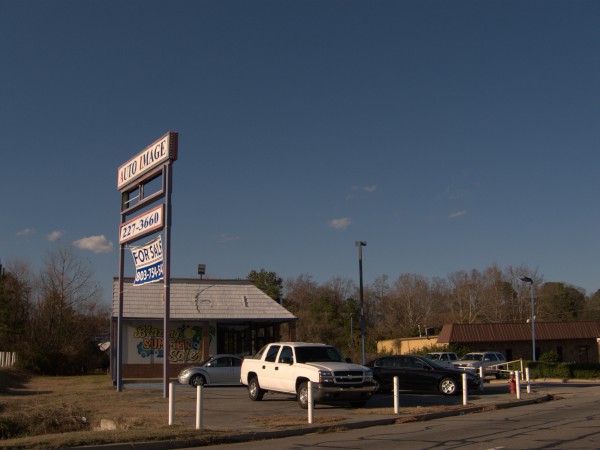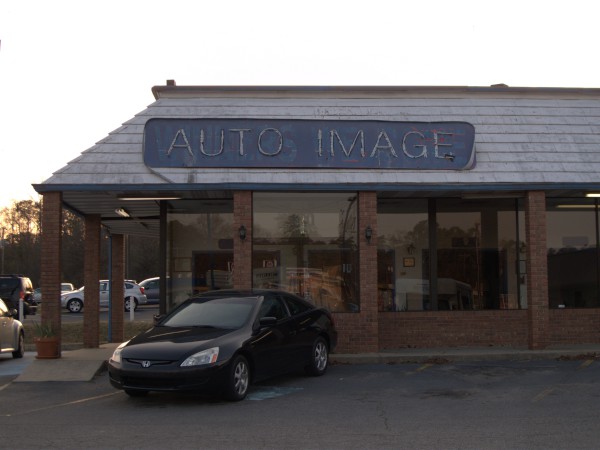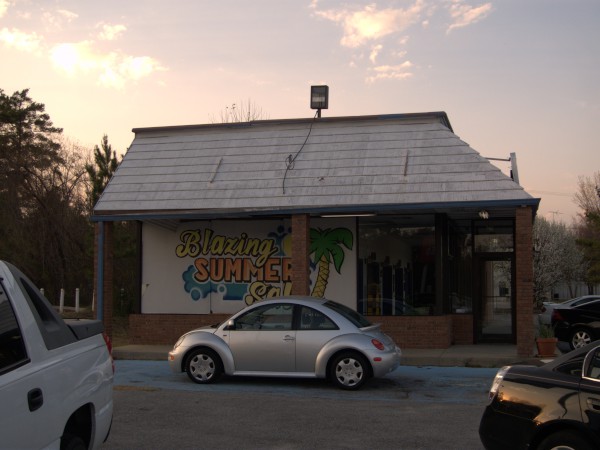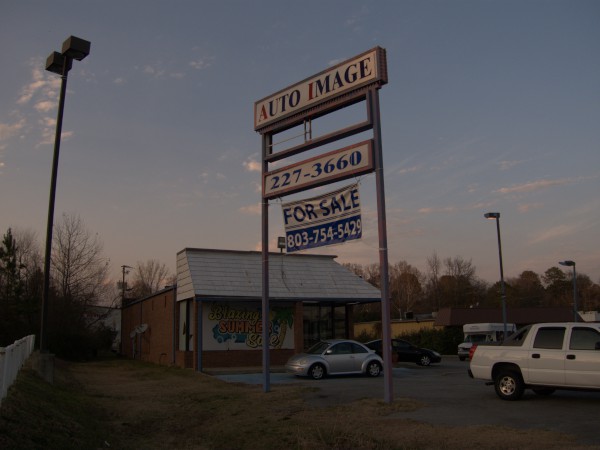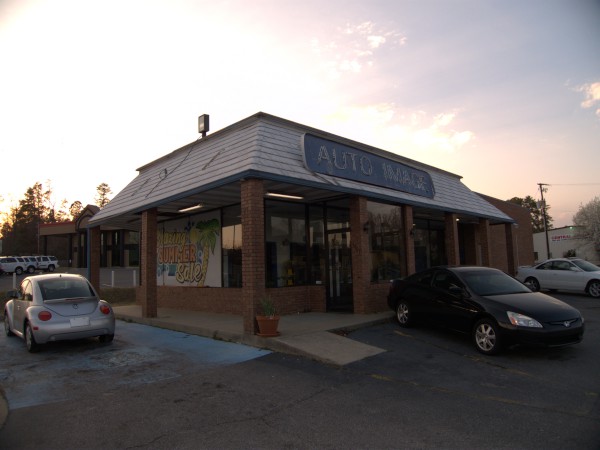 This building, on Two Notch Road, next to the former Hi Line Imports, and more or less across the street from the former Ranch Restaurant, had a definite Huddle House look to it, but I couldn't ever remember actually having seen a Huddle House there. Some research in old city directories at the library showed that 4967 Two Notch Road did not exist as a street address prior to this building being built, and that it was in fact built as a Huddle House.
The ad is from the February 1990 Bellsouth phonebook, and the restaurant did not last long beyond that, being gone by the February 1992 directory. As far as I can tell, there were never two Huddle House restaurants open in Columbia at the same time, and shortly after this one closed, the one at 3801 Rosewood Drive began listing in the phonebook. That could mean either that this one relocated, that the chain was only issuing one franchaise for Columbia at a time, or it could simply be a coincidence.
Today the building is Auto Image, where summer lasts all year.
UPDATE 17 August 2023 -- Update tags, add map icon.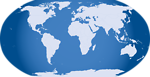 One Response to 'Huddle House #179, 4967 Two Notch Road: 1991'
Subscribe to comments with RSS or TrackBack to 'Huddle House #179, 4967 Two Notch Road: 1991'.
Leave a Reply