Archive for July, 2011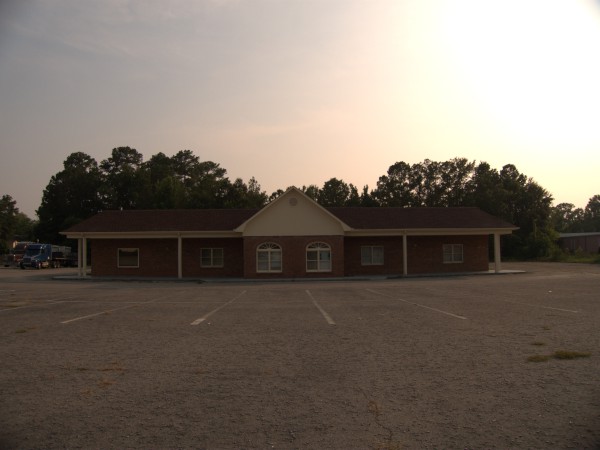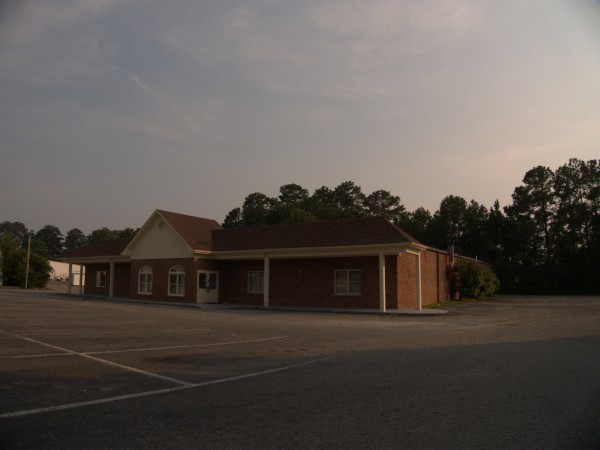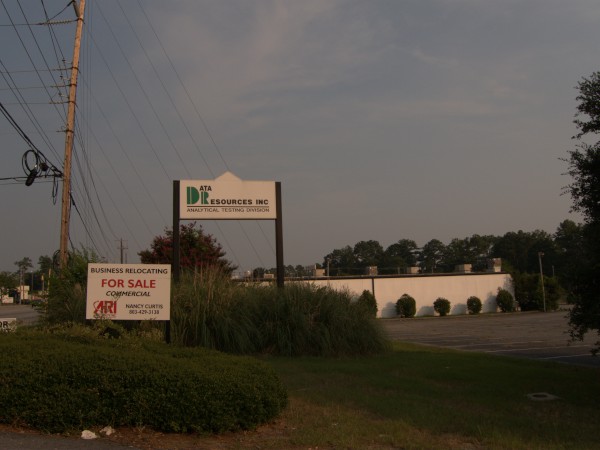 According to their home page, Data Resources Inc is an environmental consulting lab. Also Also according to their site, they moved to 1410 Saint Andrews Road back in January.
The were founded in 1986, and just looking at this building, I think it may have been built then for them as it does not look like a re-purposed office or retail location, and doesn't look much older than mid-80s. Their new location is on Saint Andrews East of Broad River Road, a section I don't believe I've ever driven down.
UPDATE 12 July 2011: Well, I was wrong, it apparently has been several other things, including Duff's buffet and a fitness center.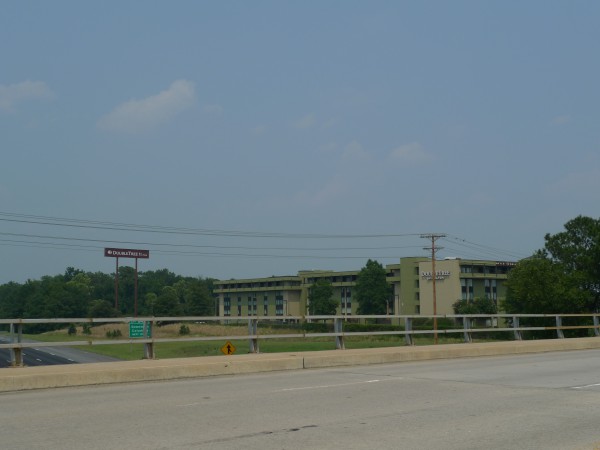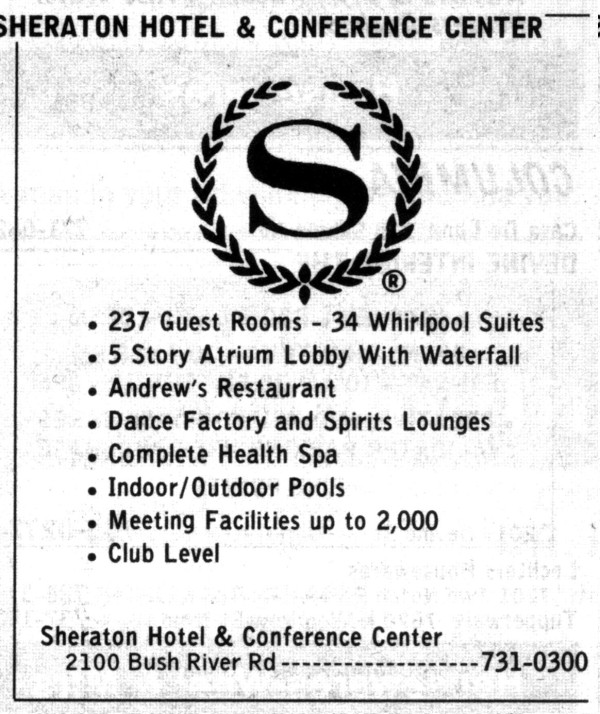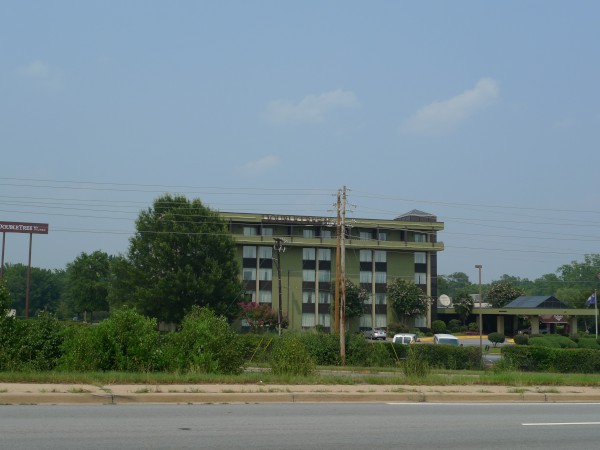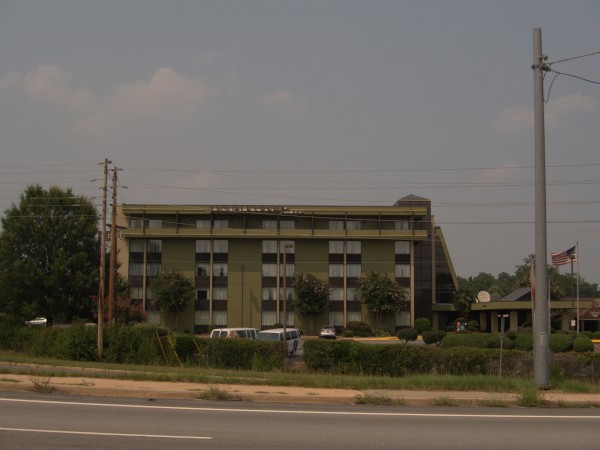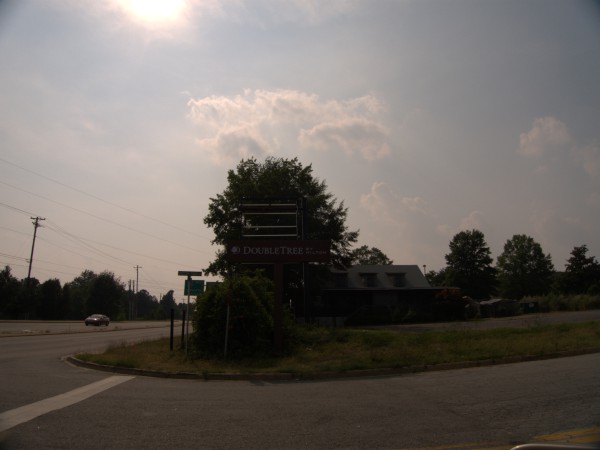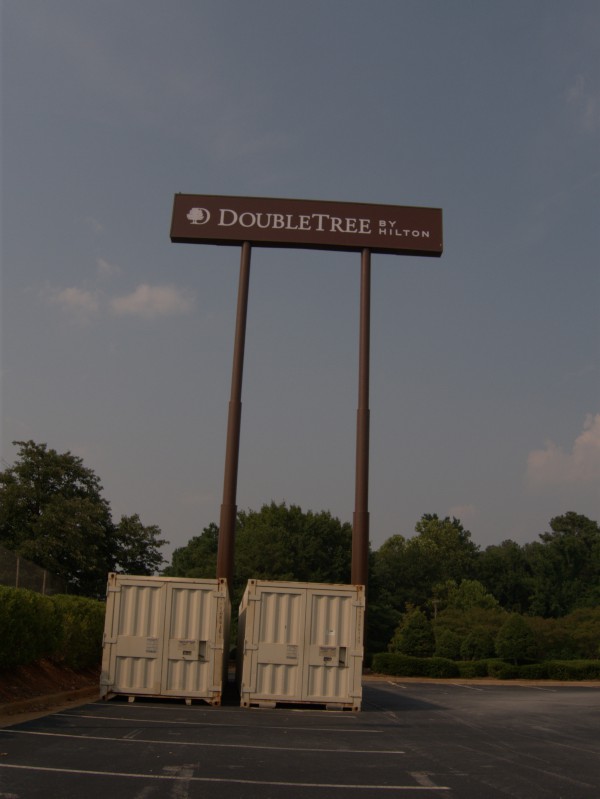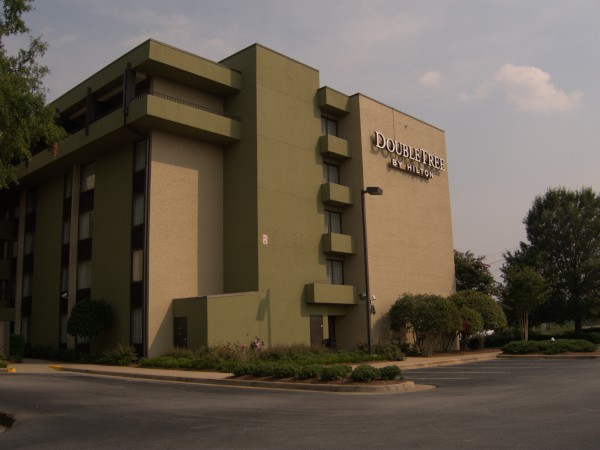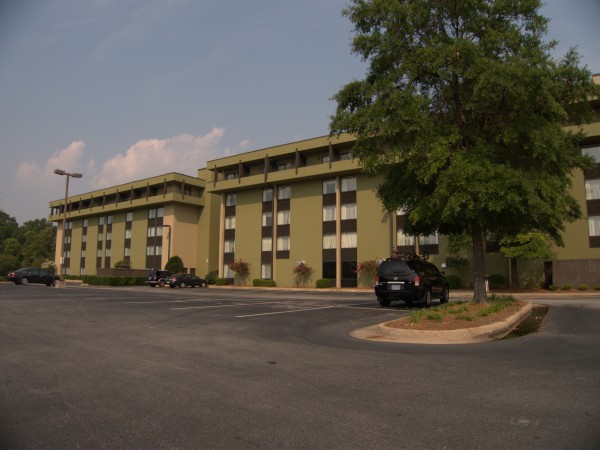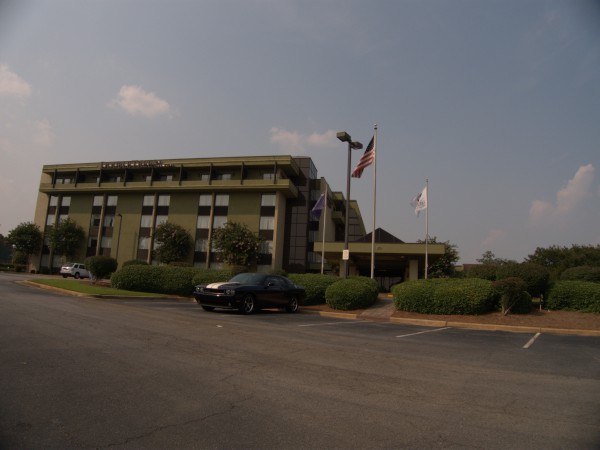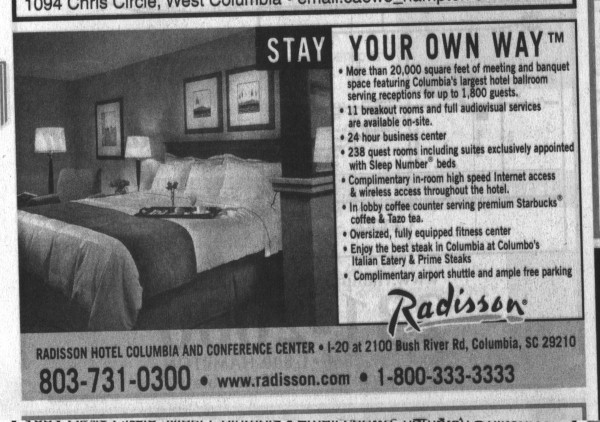 When the The Sheraton on Bush River opened, it was a big deal, and for many years it was certainly an impressive landmark designating the edge of town as you came in from Georgia on I-20. (Now of course the metro area sprawls out past the Lexington exits). Of course since I actually lived in Columbia, I never found a reason to stay at the hotel, and even to visit the restaurant would have been a long drive from Forest Acres, but I always imagined it as a "swanky" place. Thinking about it as an adult, I'm not sure I really understand the concept. It's been my experience in going to conferences that conference hotels are normally built in a downtown, or at least fairly dense suburban area such that there are restaurants and nightclubs for the attendees to go to in the evenings, especially those who took taxis from the airport and want something within walking distance. That pretty much describes exactly the opposite of this spot.. Columbia as a conference destination is a pretty hard sell anyway, but this isn't exactly The Vista (which granted didn't exist as such in the 70s, but there certainly were spots with nightlife..).
Anyway, The Sheraton operated as such until, I believe, the early 2000s. Certainly it still did in 1996 when they would have bought the ad for the February 1997 phonebook pictured here. After that, the hotel reflagged and was operated as a Radisson as shown in this year's (February 2011) phonebook until June. The new flagging is for DoubleTree by Hilton, a brand that I can't really place on the hotel ladder. I'm guessing they don't have a Dance Factory.
(Hat tip to commenter Tom)
UPDATE 11 July 2011 -- Originally I led with this drawing, which I believed was the Sheraton on Bush River, but it appears instead to be another ex-Sheraton, on Assembly Street. I have edited the text claiming that, and moved the picture down here for those who already saw it and commented on it: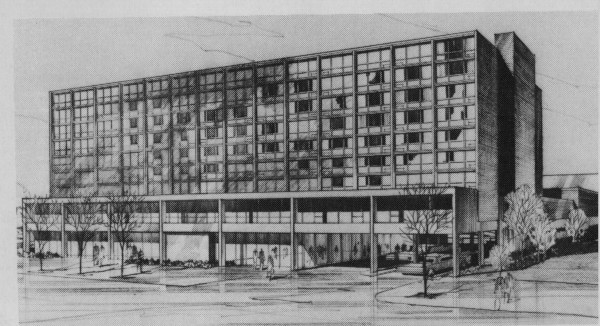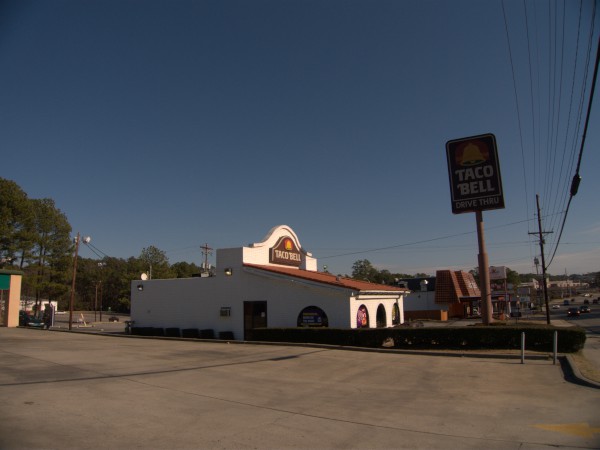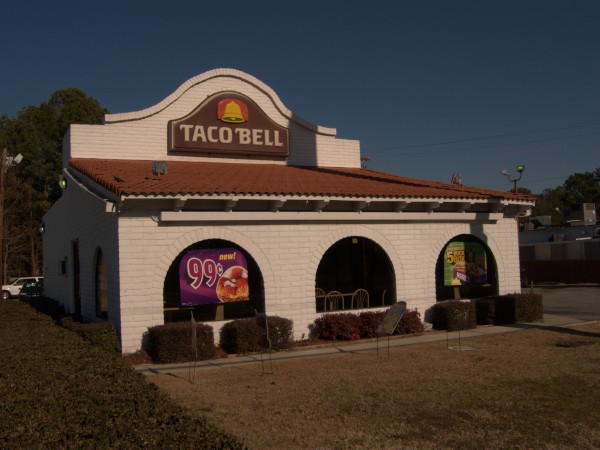 Well, another of the old-style "southwestern" Taco Bell locations has bitten the dust. This one is on Decker Boulevard sort of across from Dent Middle School and next to the old Popeye's / Aloha / Best China/ etc location. While I like the look of this older Taco Bell, the lot and building did have the disadvantage that the drive-through was done through the passenger side window, which is not optimal.
I also like that the manager (or whoever was assigned to do it) was apparently a gardener, taking care to put the "what variety is this" stakes out by the flower plantings.
With the closing of this building, the Taco Bell franchaise moves down towards Two Notch several blocks, setting up shop in a new building at the corner of Decker and Trenholm Road extension on the lot formerly housing Grandy's (whose forlorn building was finally torn down to make way for the new one).
Posted at 12:14 am in Uncategorized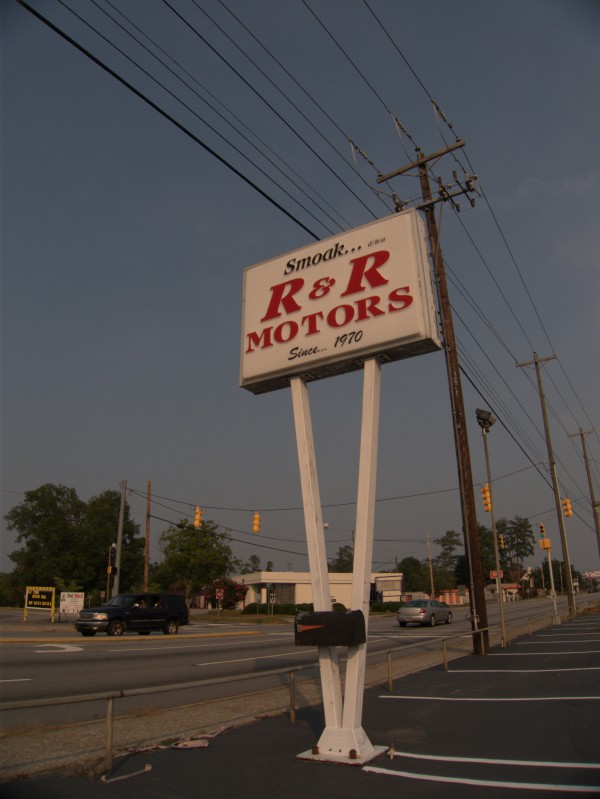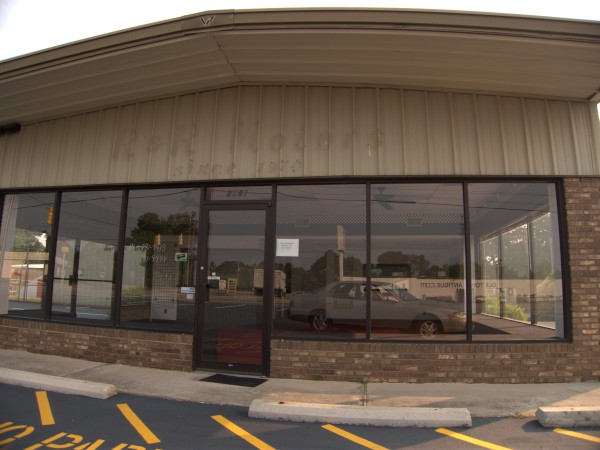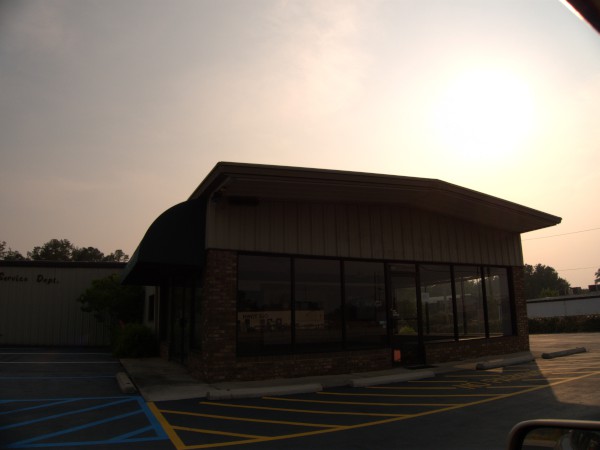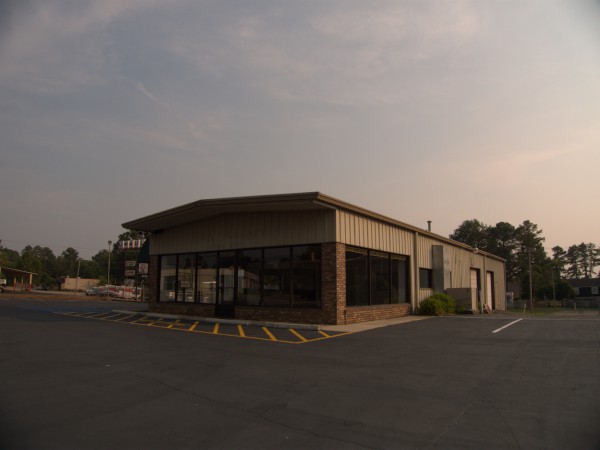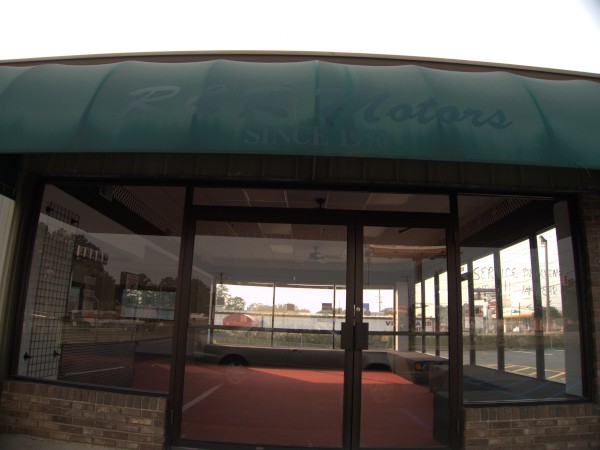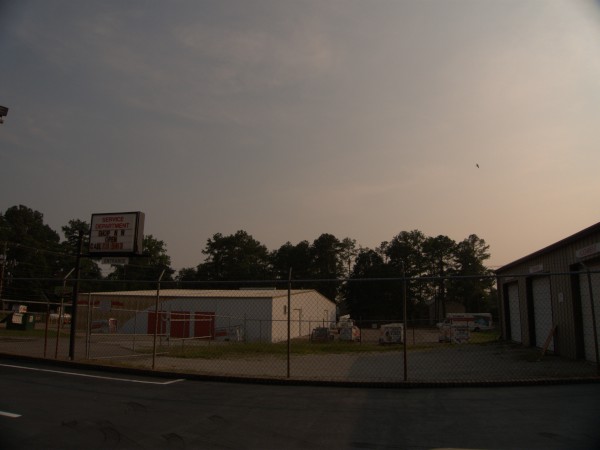 This venerable used car lot is on the west side of Broad River Road, just South of Saint Andrews Road, and according to their sign had been there since 1970, which is definitely a good run. I'm not exactly sure when it closed, but I remember thinking that it was gone sometime in the last few months and then seeing some activity there later which made me think I was wrong. At any rate, it is listed in this year's (Feb 2011 - Feb 2012) phonebook.
UPDATE 8 July 2011: Commenter Jonathan says that they have relocated to I-26 exit 97..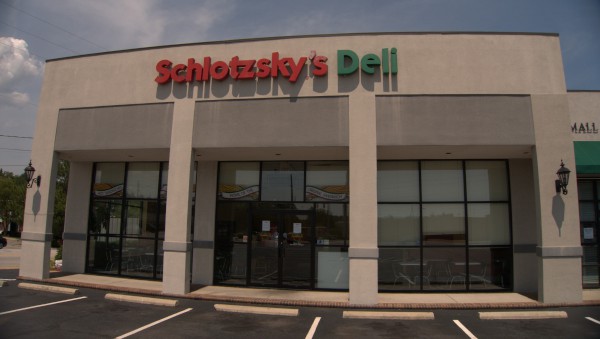 Well, let's see if I can manage to do a closing on a place that actually is closed today!
Schlotzsky's Deli on the corner of Parklane Road and O'Neil Court has been an off and on stop of mine for the last year or so. I like their sourdough buns and its a nice sunlit location to watch the traffic pass.
Last time I was there, they said they would be moving soon though they weren't sure yet to where other than the Dentsville area. In the meantime, it appears this space will become Kaboto Express.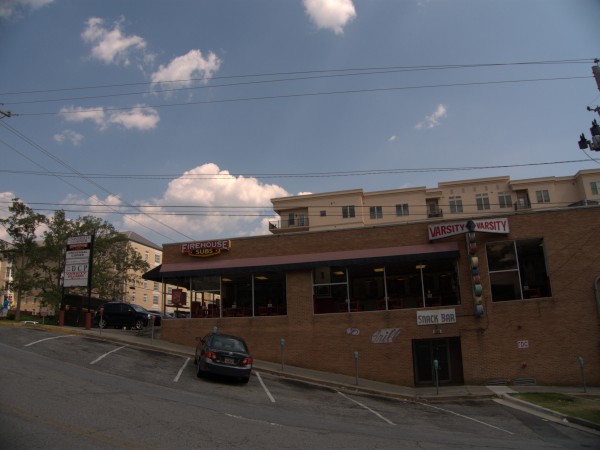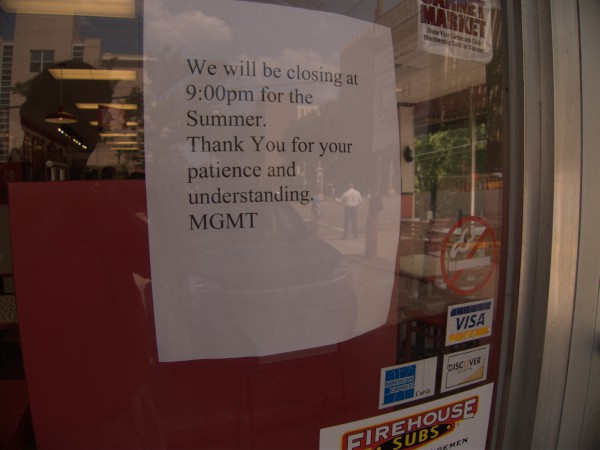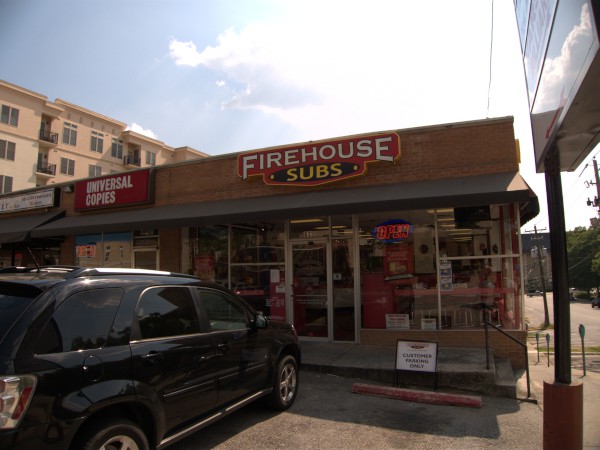 Hmm, this is the reverse of the situation on the Grand Strand. There businesses close when school is in session, but this closing is because (I assume) school is out of session. At any rate, the Firehouse Subs in University Corner over the old Varsity Billiards and next to the old Stuffy's and Big Bird has closed its doors for "the summer" as of Friday.
UPDATE 6 July 2011: As commenter E points out I have completely misinterpreted the sign, which mearly states that during the summer they close at 9PM.
So, as Emily Litella would say: "Never Mind!"
Posted at 11:33 pm in Uncategorized