Archive for the 'Village at Sandhill' tag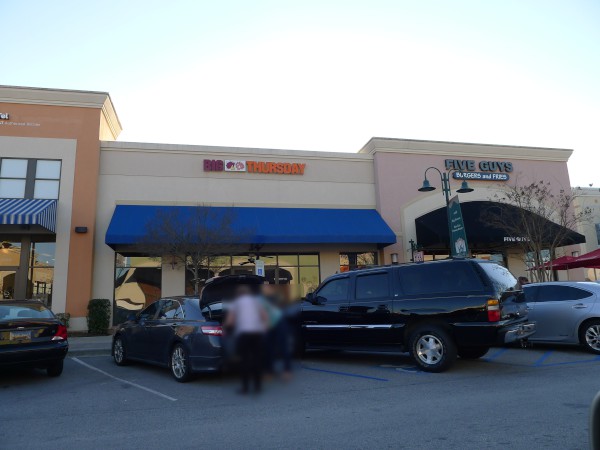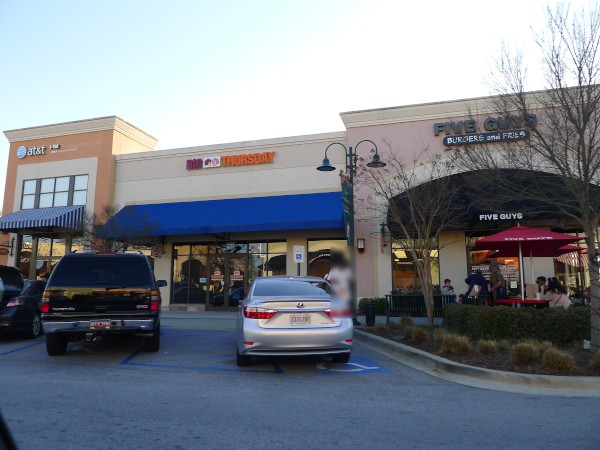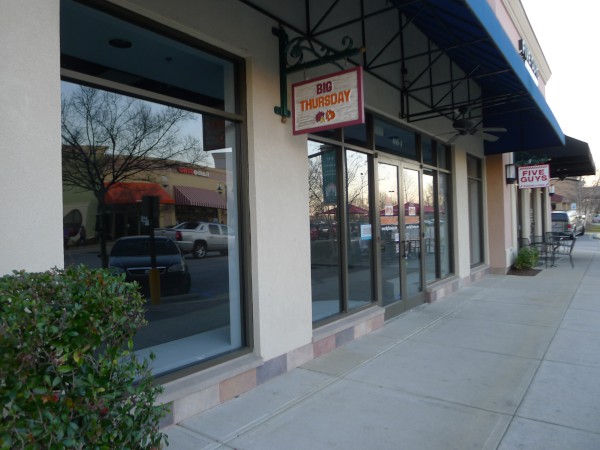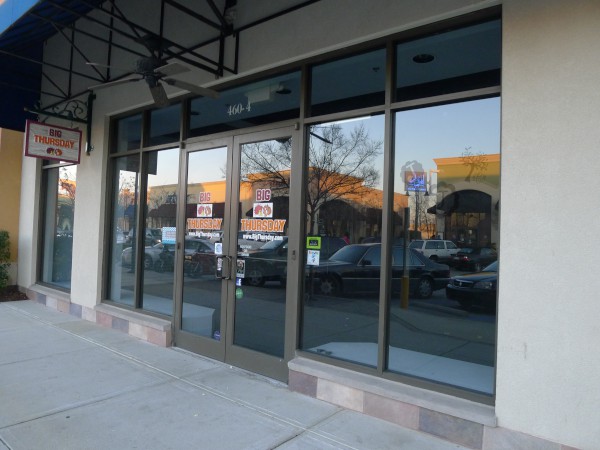 Here's the Village At Sandhill location of Carolina/Clemson sports memorabilia store Big Thursday.
As you can see this is in one of the best parts of Sandhill -- on the main drag and right next to Five Guys so I don't expect it will stay vacant too long. This was a fairly nice day if not yet really "Springlike" and there was a good deal of foot and car traffic.
Posted at 1:15 am in Uncategorized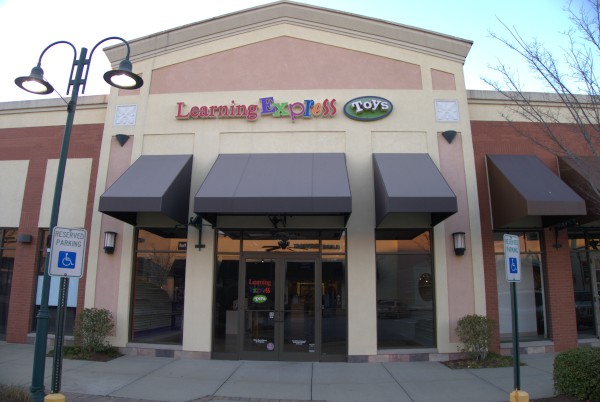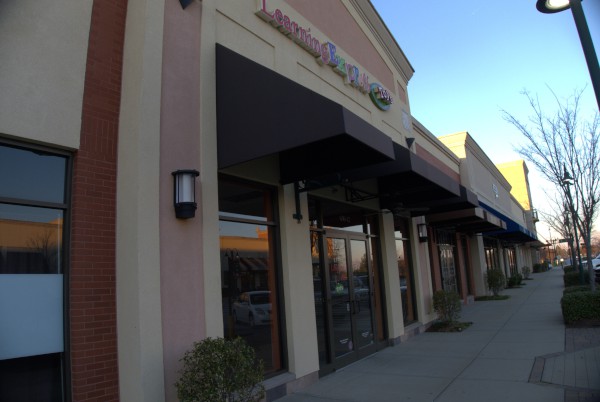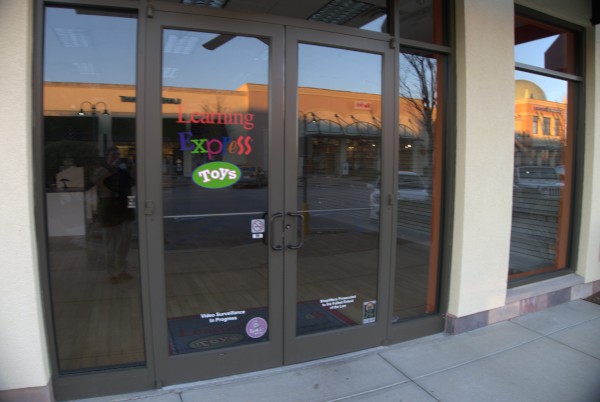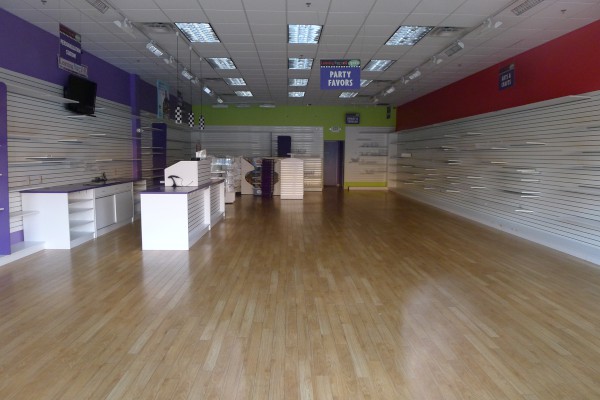 I remember going into Learning Express sometime last year while I was looking for something for my niece. Unfortunately, I can't recall what I was looking for or if I found it. I do recall that the place was upscale and had some toys that I would have been interested in back in the day.
OK, who am I kidding -- I'd still be interested in them!
(Hat tip to commenter Terry)
UPDATE 10 April 2013 -- Interesting. Now it's to reopen as Learning Express under new management: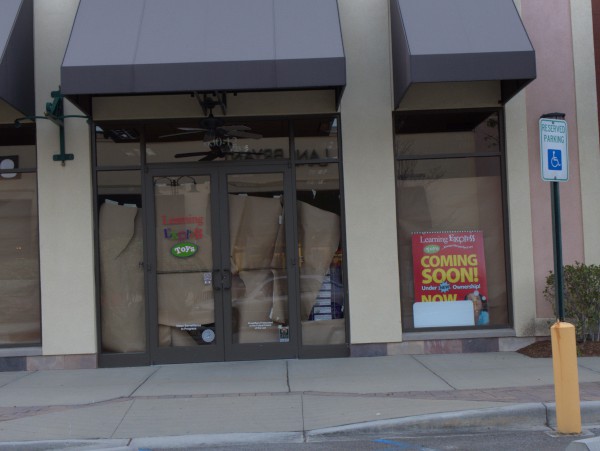 UPDATE 22 April 2013 -- Open again: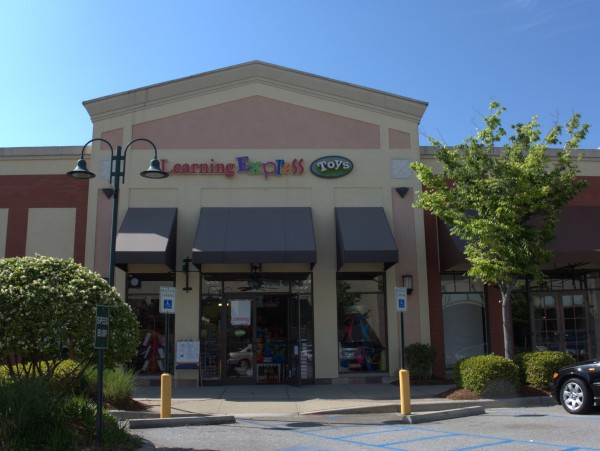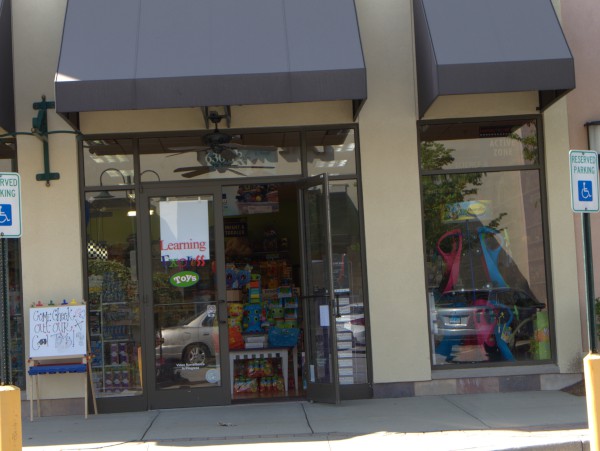 Posted at 1:21 am in Uncategorized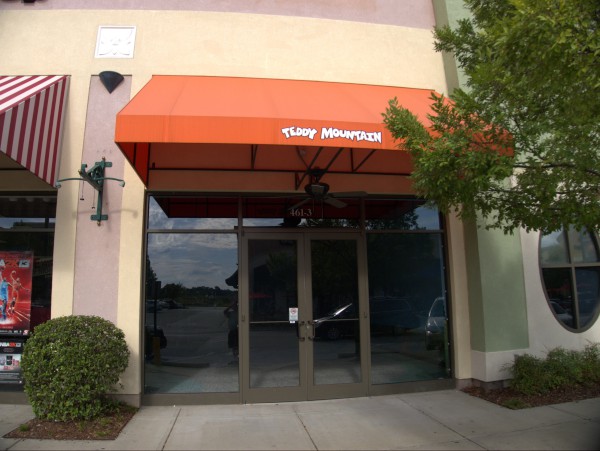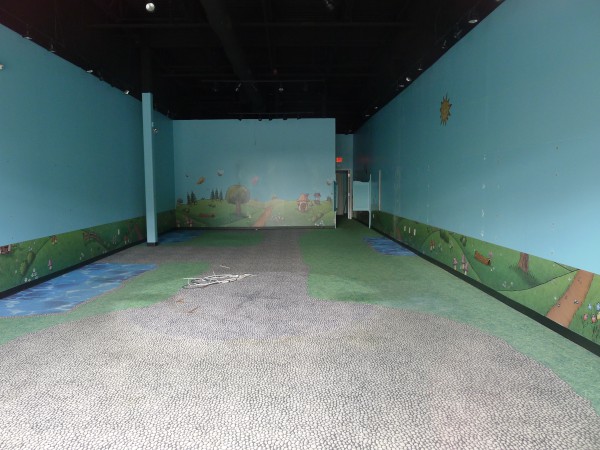 Teddy Mountain is a stuff-your-own-teddy-bear franchaise. The Columbia store was at The Village At Sandhill next to the Nestle cookie store, and just down from Bluefin.
I'm not entirely sure when the store closed, but as the last mention I can find on the Sandhill website is for 30 April 2012, I'm putting it as "Spring 2012".
Posted at 12:46 am in Uncategorized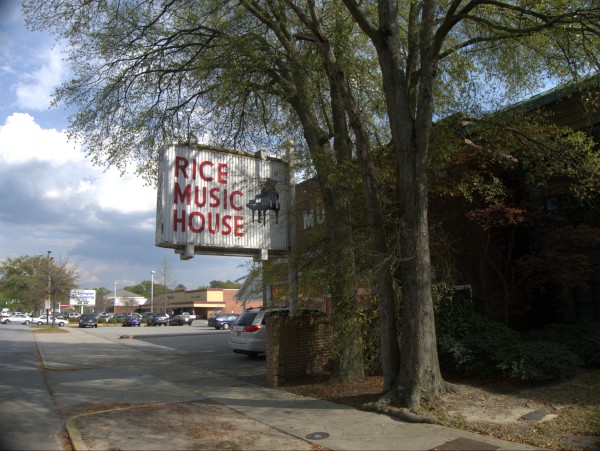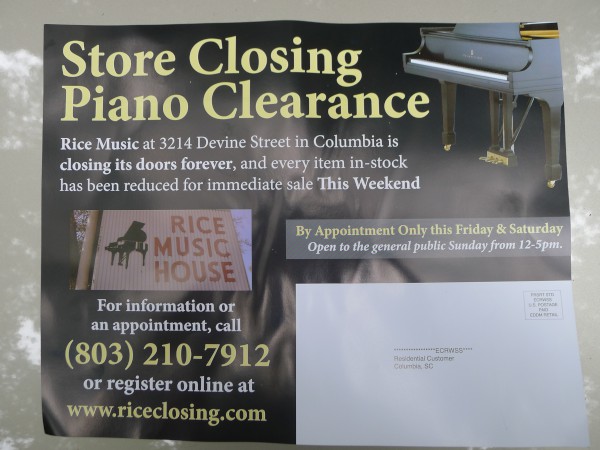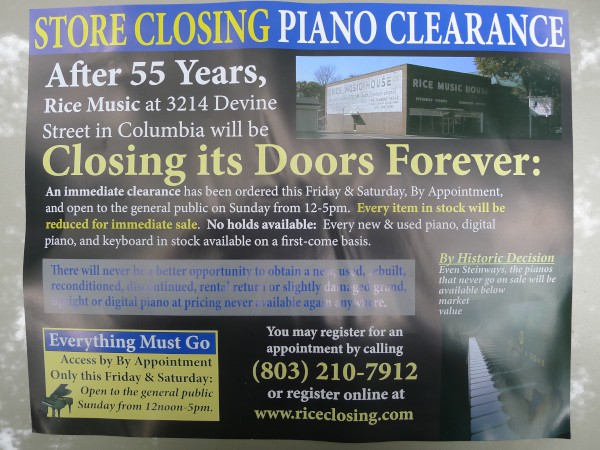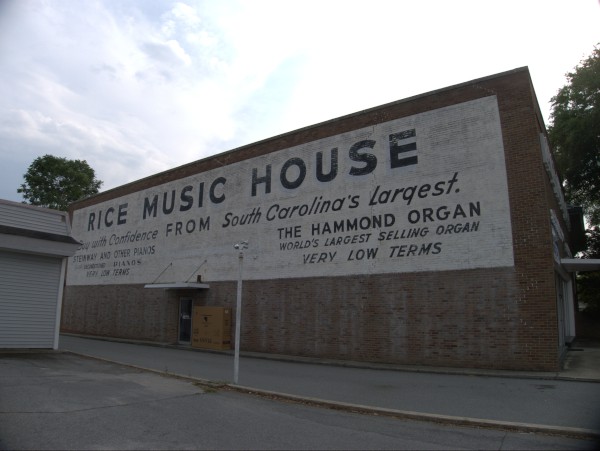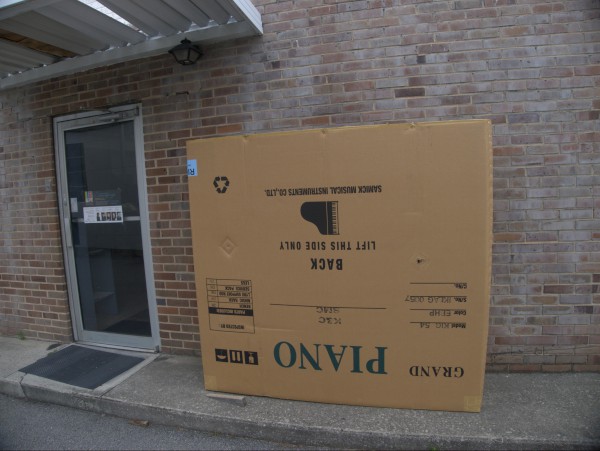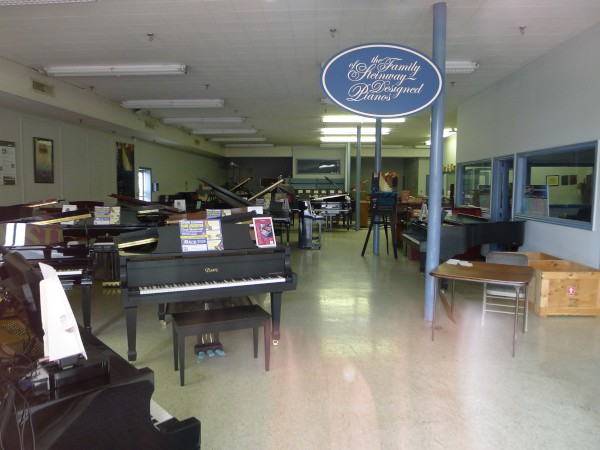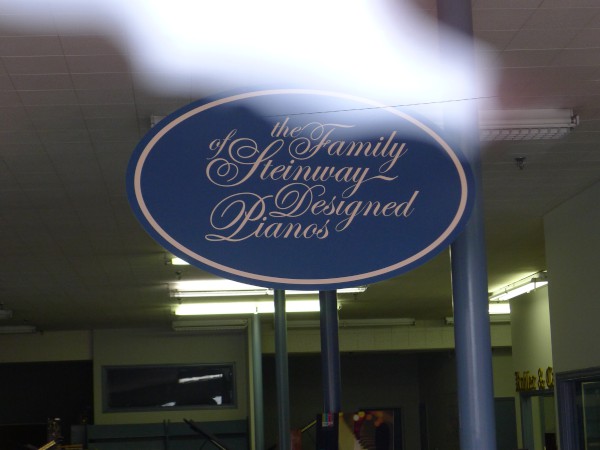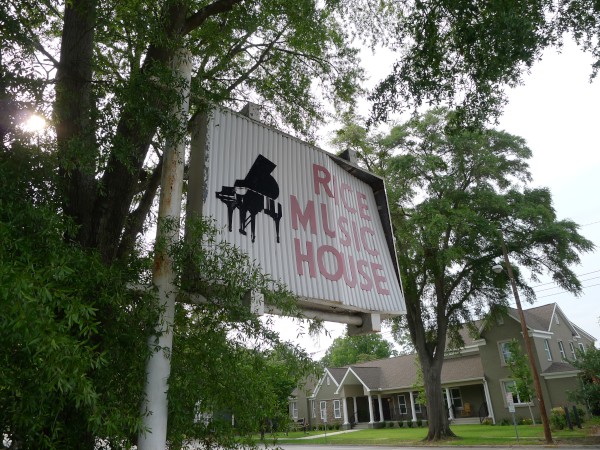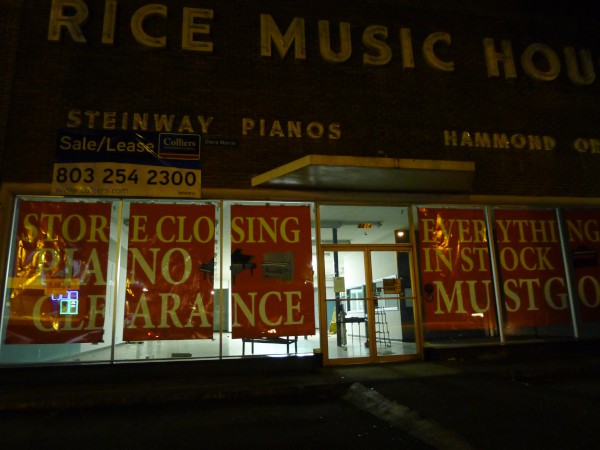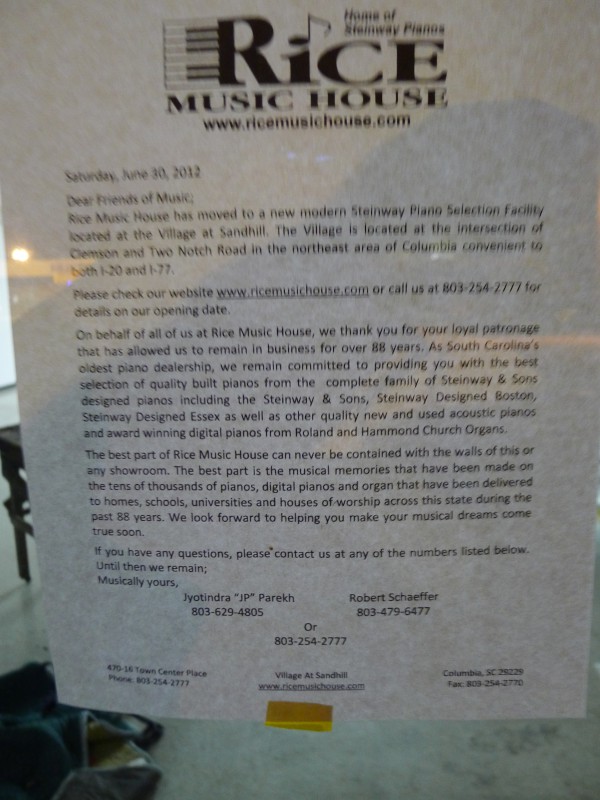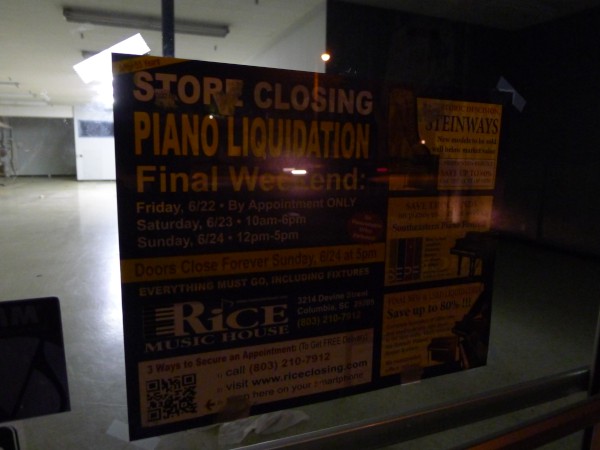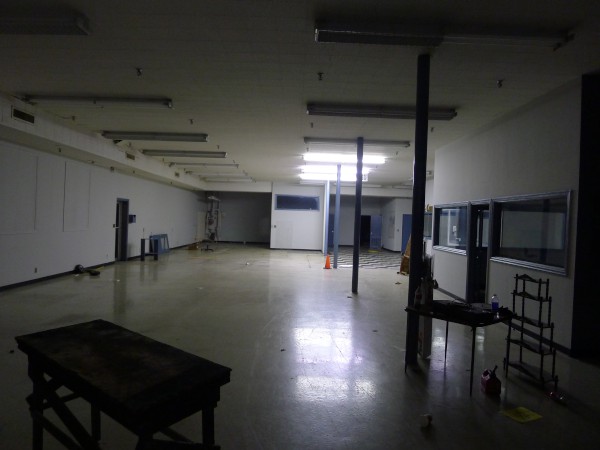 Rice Music House was a daily advertising presence on WIS radio when I was growing up. I remember that they constantly mentioned their Steinway ("The finest piano in the world") and Cable-Nelson pianos. Another big selling point was that "We own all our pianos". At the time, I figured that all stores owned everything they sold, so I didn't see why it was a big deal. Now it seems sort of amazing that they carried all those grand pianos on their own ledgers.
In the event, I suppose advertising isn't everything, because when it came our time to buy a piano, we went with Haven's a bit further up Divine Street. I think they threw in lessons with the instrument, though by the time we finished our year of lessons, they were starting to de-emphasize pianos and get into the framing business that became their mainstay while Rice went on for another 40 years.
Rice announced their closing/move in March. Interestingly, the initial announcements and the story in The State all mentioned that the store would be moving (in downsized form, without sheet music or repair shop) to The Village At Sandhill, but none of their mail circulars, their closing website or the window signage mentioned the move. I was a bit worried at first, but I did finally see their storefront at Sandhill, and the final closing door note does mention the new store.
Posted at 2:45 am in Uncategorized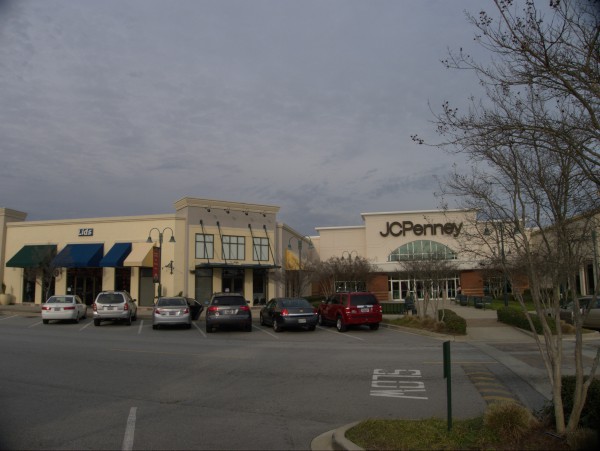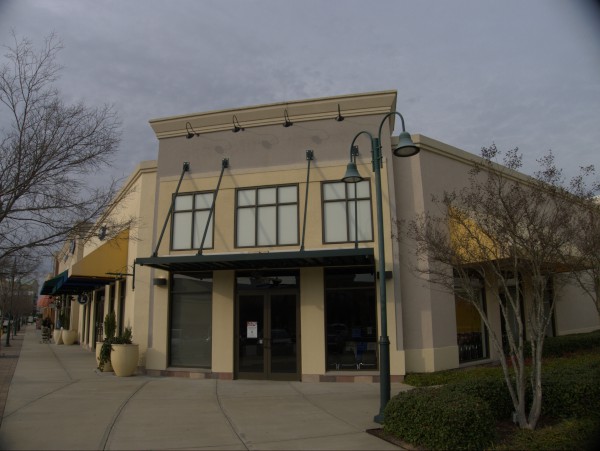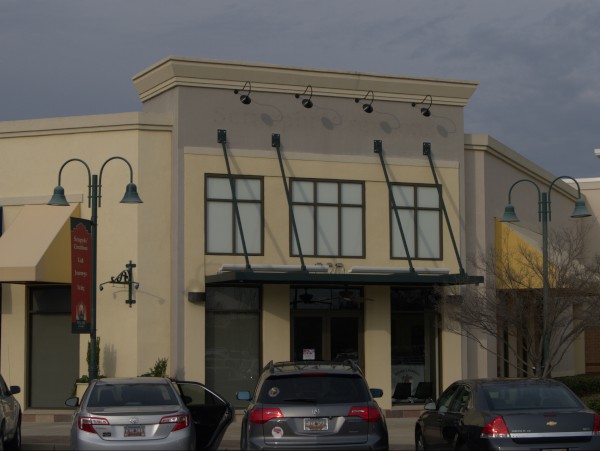 Scrappin' Creations is a scrap-booking operation that had a store at the Village At Sandhill right next to J.C. Penny. When I went by last week, it appeared that the place may now be a police office, or at least there was some sort of sign in there about police. (I didn't look real close because it would be awkward sticking my nose against the window and taking pictures if there were police in there looking out at me..)
Scrappin' Creations itself is still around and organizing events and trips. Their blog is here and they have a Facebook page as well.
(Hat tip to commenter Elizabeth)
Posted at 11:47 pm in Uncategorized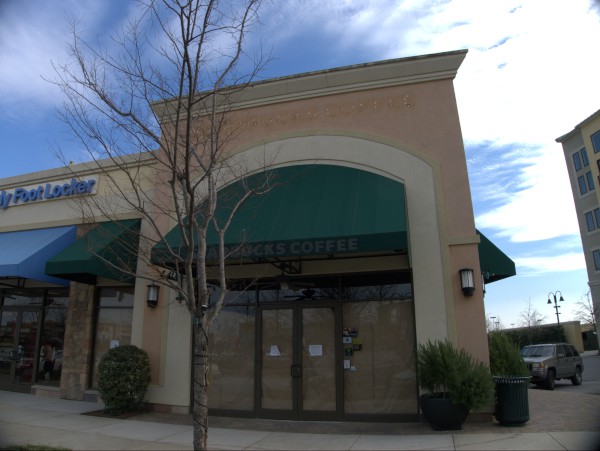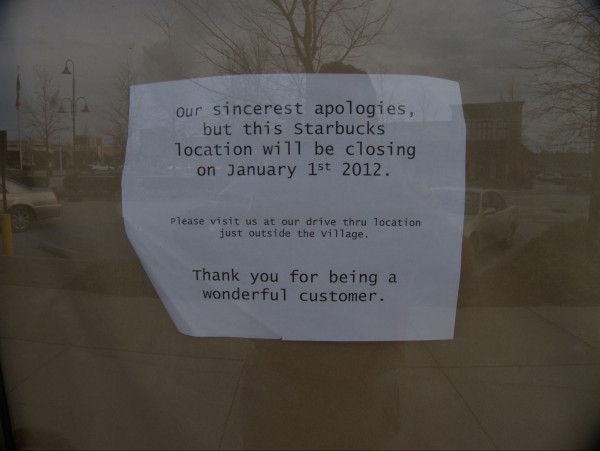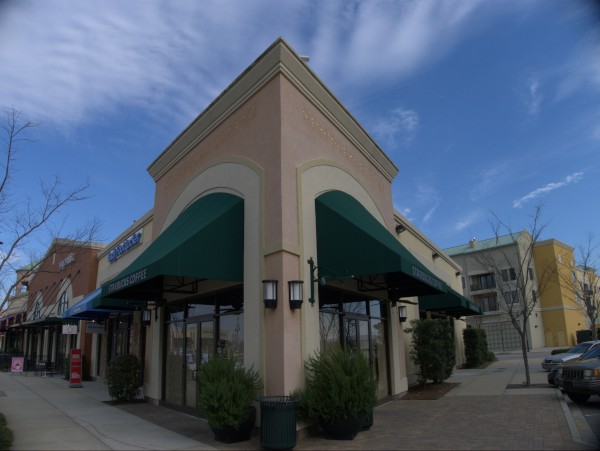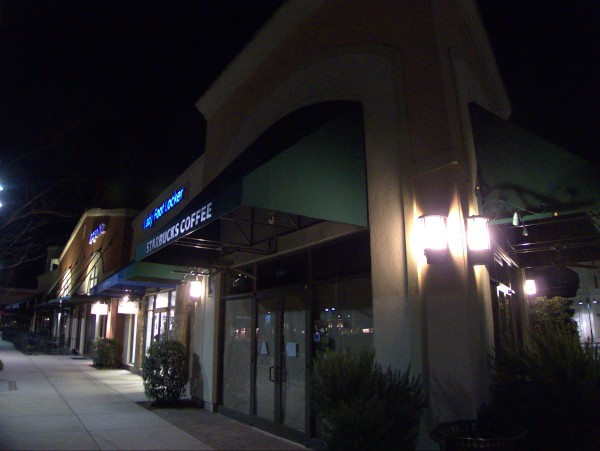 Well, this is an interesting closing, more for the implications than anything else. Starbucks is not in the business of closing stores that make money, and this is a foot-traffic location, so I would say that this section of Sandhill, at least, does not get as much foot traffic as expected, and that, in addition, they decided it wasn't worth it to move to one of the empty spots on the main drag either.
As for the store itself, I think I stopped there once or twice, and it was fine: A typical Starbucks with no apparent problems.
UPDATE 15 February 2012: Added a night-time picture.
(Hat tip to commenter Elizabeth)
UPDATE 10 April 2013 -- It's now a cupcake bakery: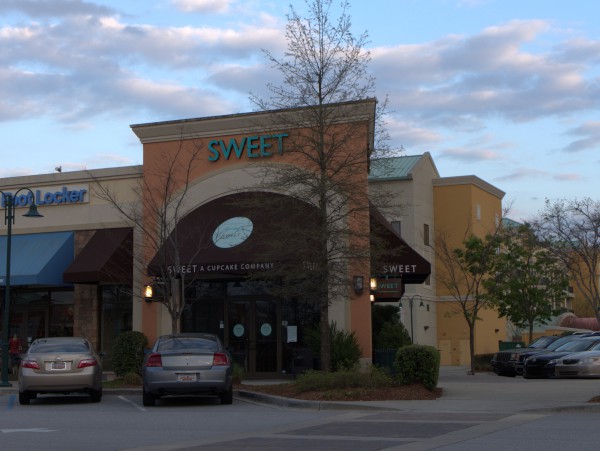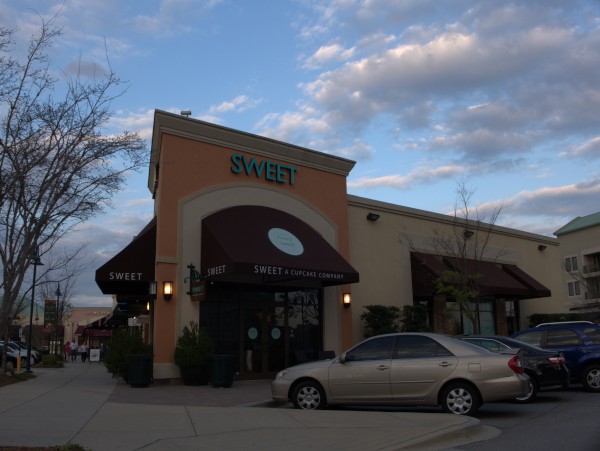 Posted at 11:40 pm in Uncategorized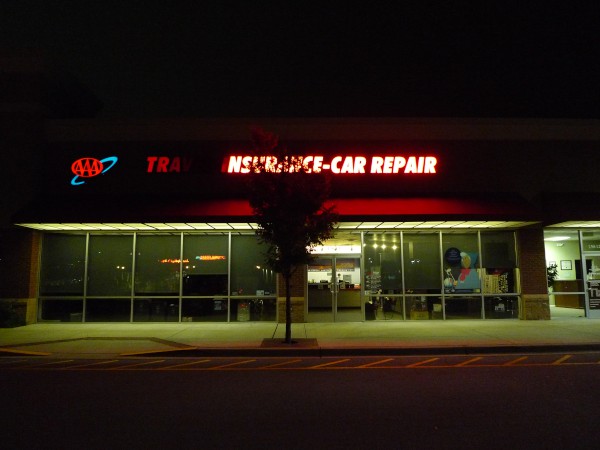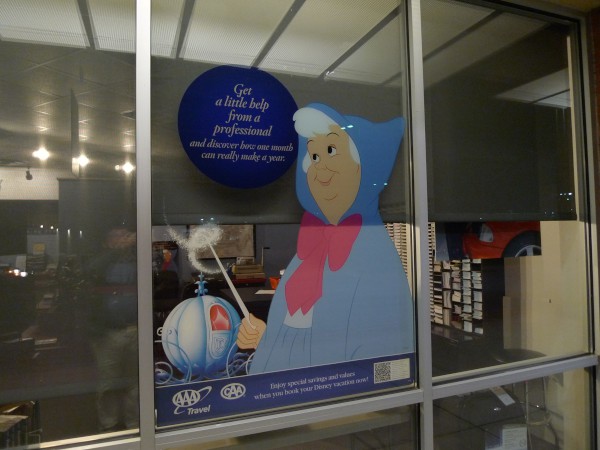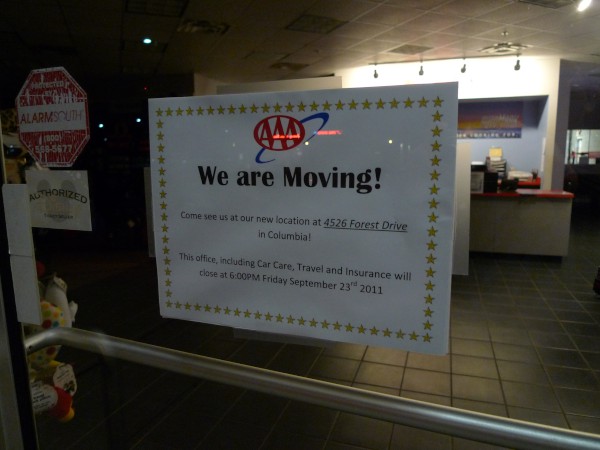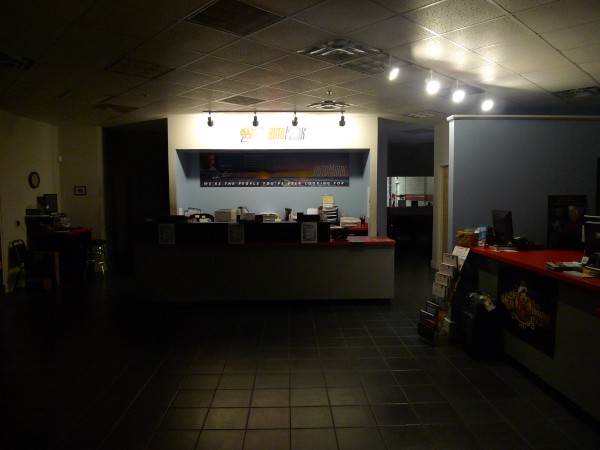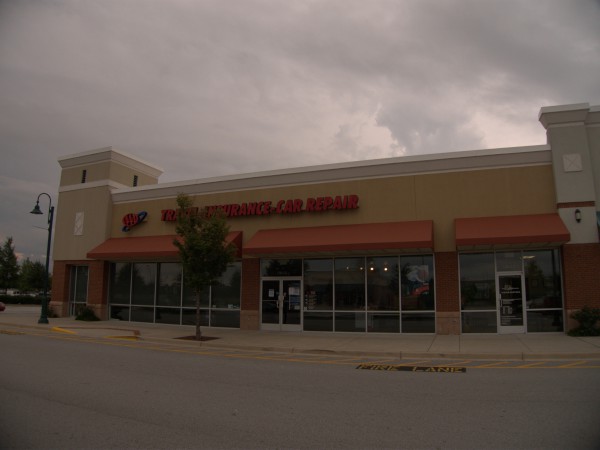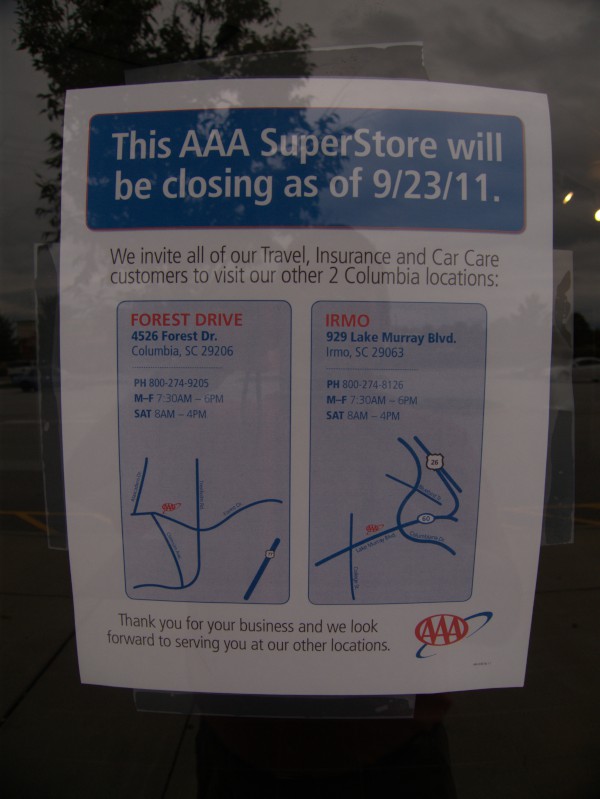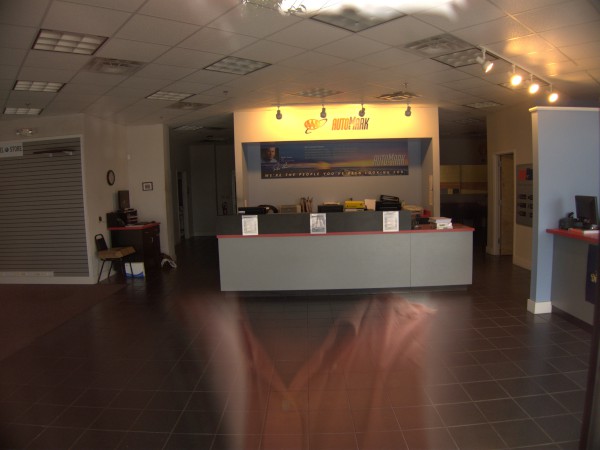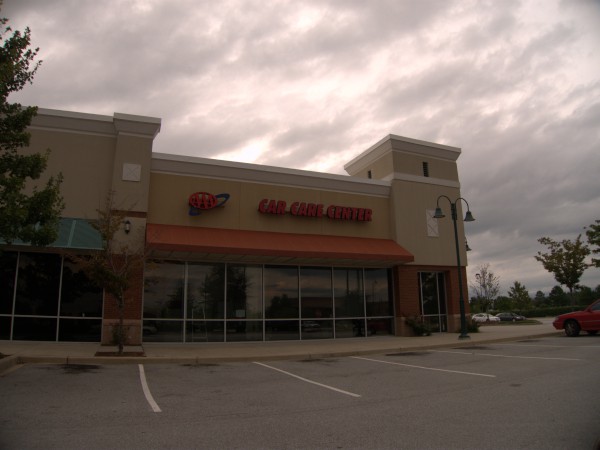 This AAA Car Care Center was at the Village At Sandhill on the Bi-Lo side of the stores. I notice that they say they are moving to 4526 Forest Drive, but I think it would be more accurate to say "consolidating", since as far as I know, this place was open along with Forest Drive, until Forest Drive burned down so the end result when Forest Drive re-opens will still be one location where there were originally two. (The sign from the daytime set of pix is more clear).
Posted at 11:06 pm in Uncategorized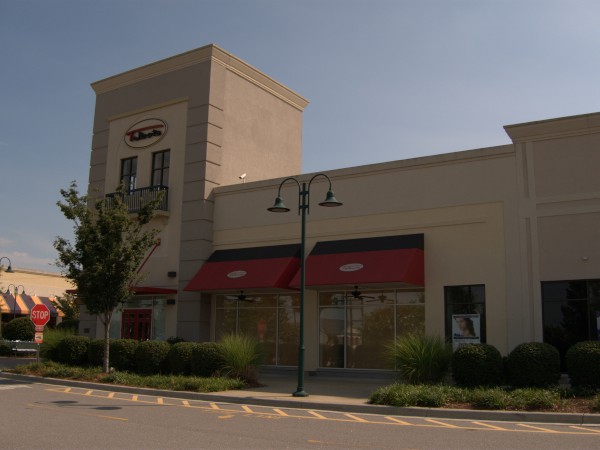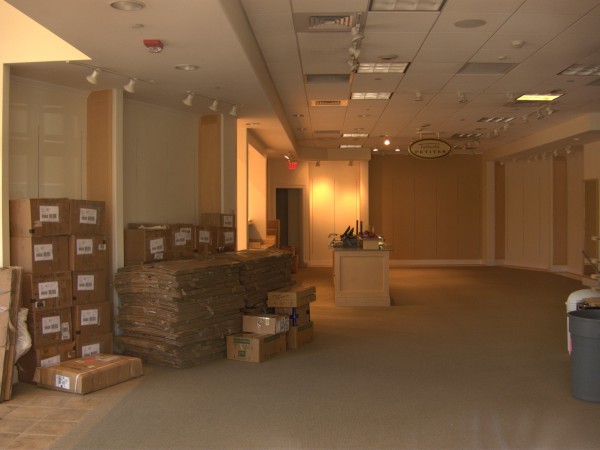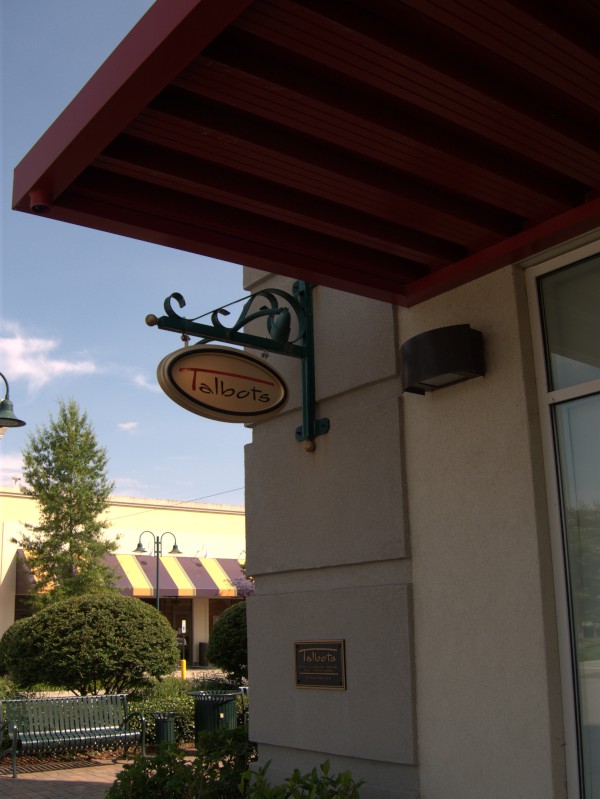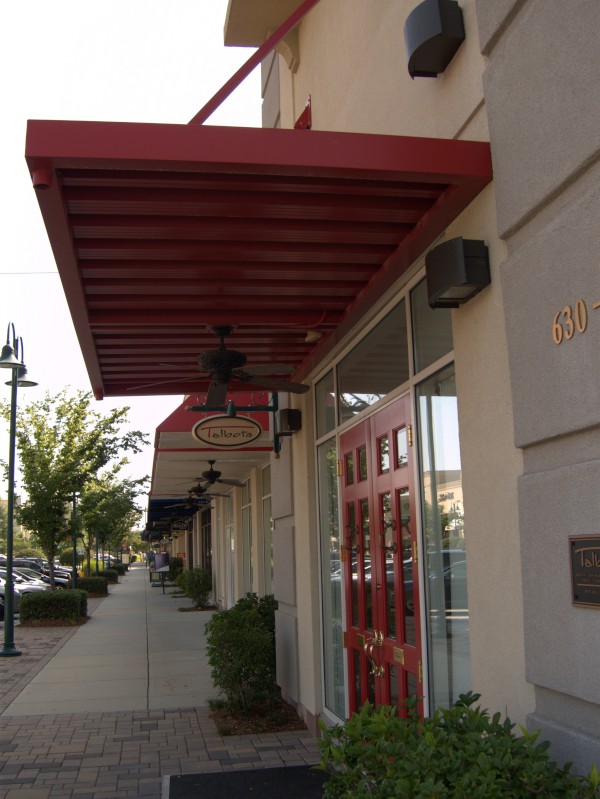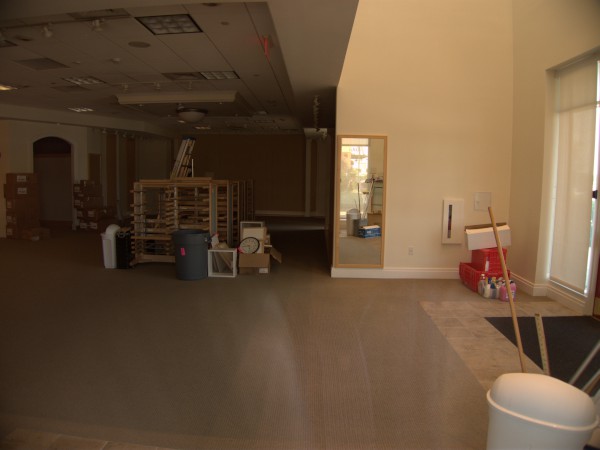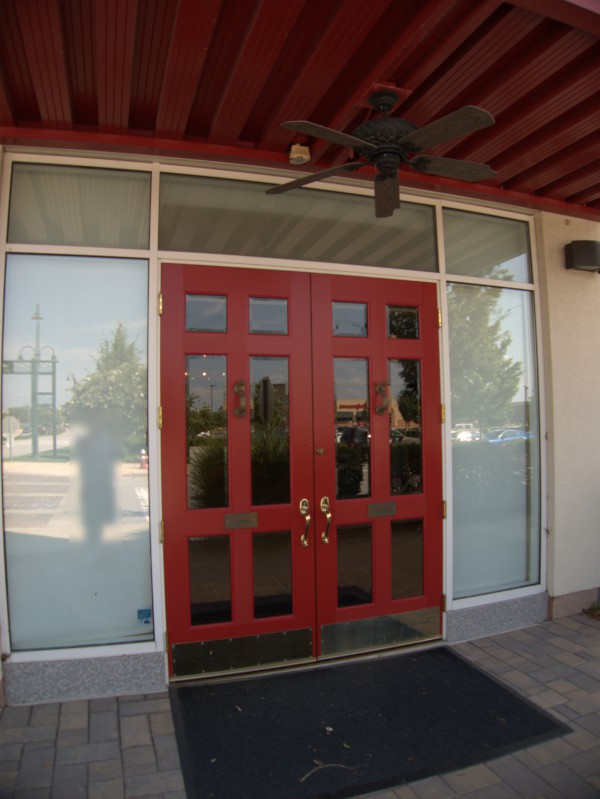 I was having lunch at Panera in Sandhill Saturday when I heard someone in an adjacent booth talking about a clothing store that had closed shop recently. I didn't catch the name, but when I stepped outside I saw that it must have been Talbots on the other side of the street that sparked the conversation.
As I hate shopping for clothes in general, and am even more clueless about women's clothes, I really had no mental picture of where Talbots fit on the retail map. A bit of googling however revealed that it is a somewhat upscale chain largely for women over 30, and has been struggling financially for a while now.
There 's an old story, probably apocryphal, about a feed company that hired a top ad agency to design a campaign to sell its dog food. The ads were brilliant, won awards and everyone loved them, but sales plummeted. The company finally hired a troubleshooter who investigated and issued a succinct report: "The dogs don't like the dog food".
The Wall Street Journal gives as delicate a version of that quote as I have ever heard in the words of Talbots's CEO:
The predominant factors impacting our results were an inconsistent customer response to our merchandise assortments..
The article also goes on to posit a lose/lose situation:
The apparel retailer has been trying to freshen the look of its merchandise and broaden its appeal beyond its core audience of older women. But the approach may be turning them off while also not bringing in new customers.
Other papers speculate that the chain may be heading for a takeover, and mention that it is closing 110 of its 568 stores.
Talbots had three stores in the Columbia area. This one, one on Forest Drive and one on Saint Andrews Road. I drove by the Forest Drive store this evening and it is still there. I have not been by the Irmo location.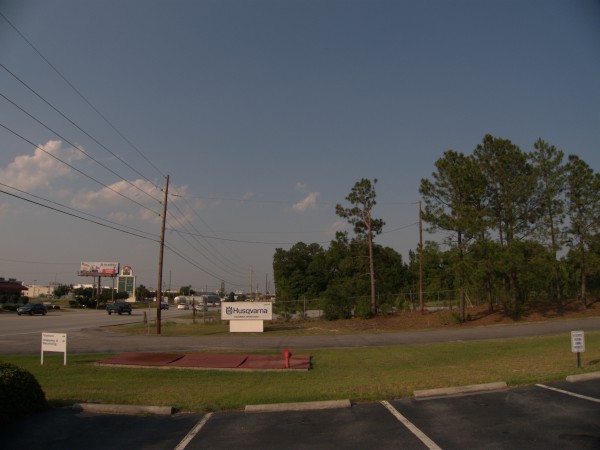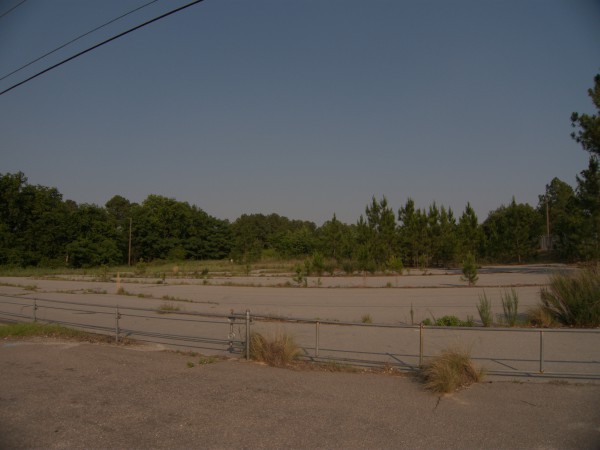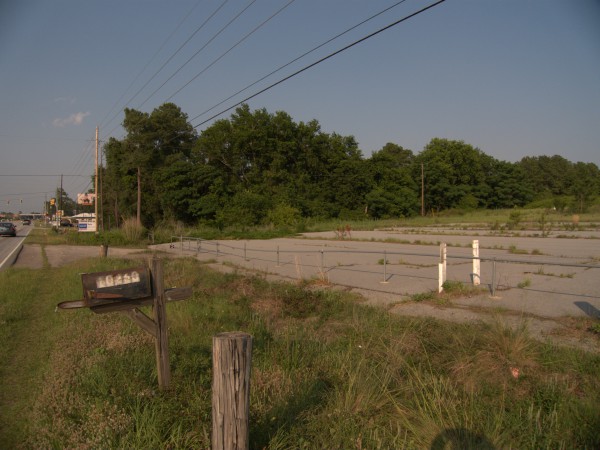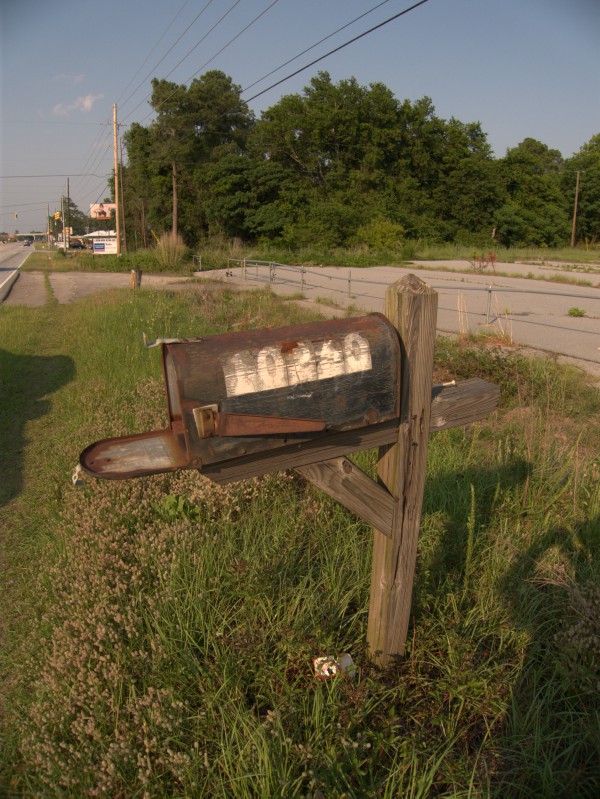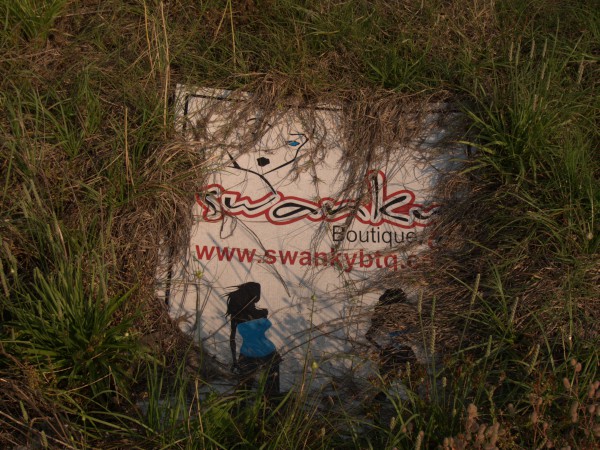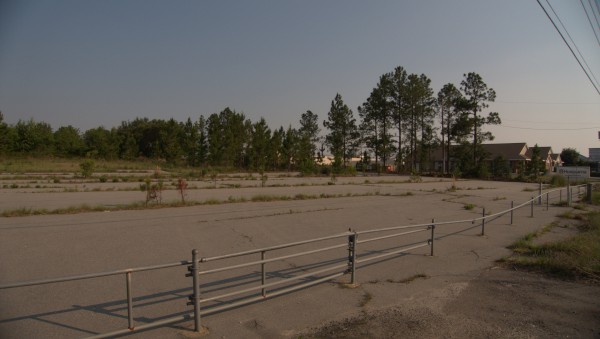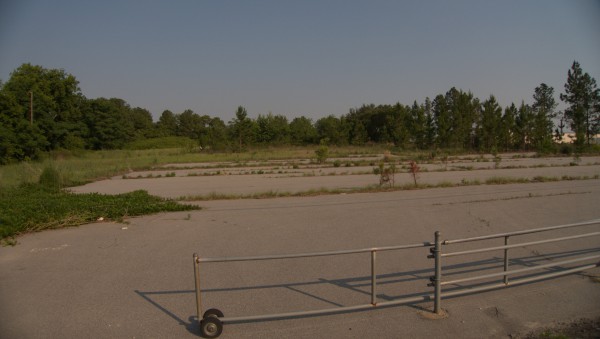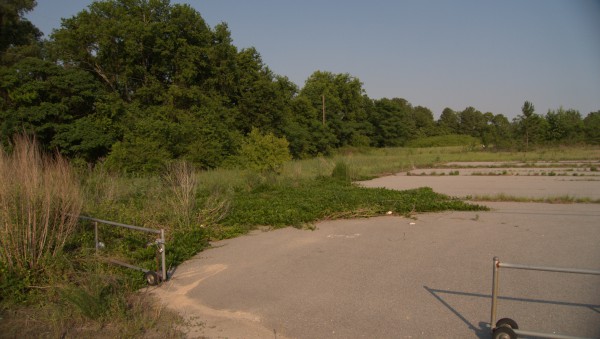 I had been wondering about this vacant lot at Fore Avenue just past Husqvarna and across from Sandhill for a while, but it seemed that whenever I was in the area I would forget exactly where it was and drive past it.
Given the poster I found in the ditch, I thought for a minute it might have been a trailer operating as a botique, but instead, and unsurprisingly, it turned out to be another of Two Notch Road's many car lots.
It's obviously been closed for more than a few years as the whole lot is becoming verdant and overgrown (even including small trees). There are for-sale signs just past the paved frontage, but it's not clear to me whether it includes this lot, or just the wooded area at the next corner (Two Notch & Burmaster Drive). In theory these should be valuable properties due to the Sandhill proximity, but given that Sandhill can't even get full occupancy at present, "in theory" may be the operative words.
UPDATE 7 June 2016 -- Now Hobby Lobby and associated fronting strip-mall: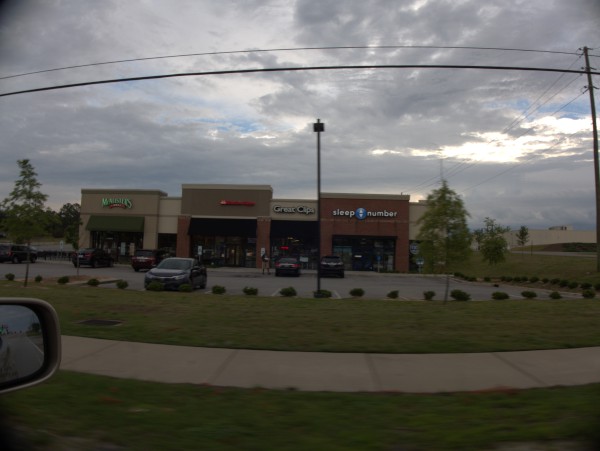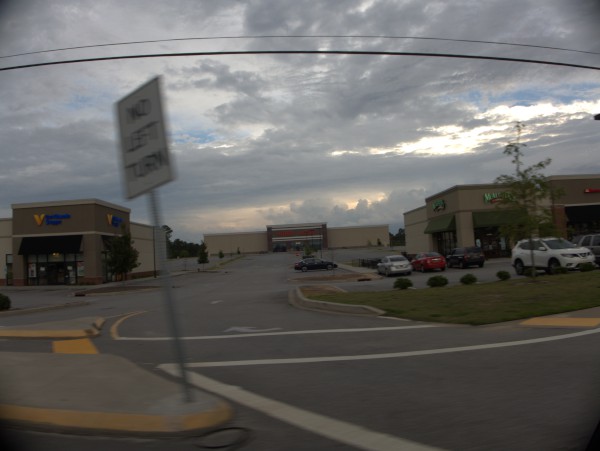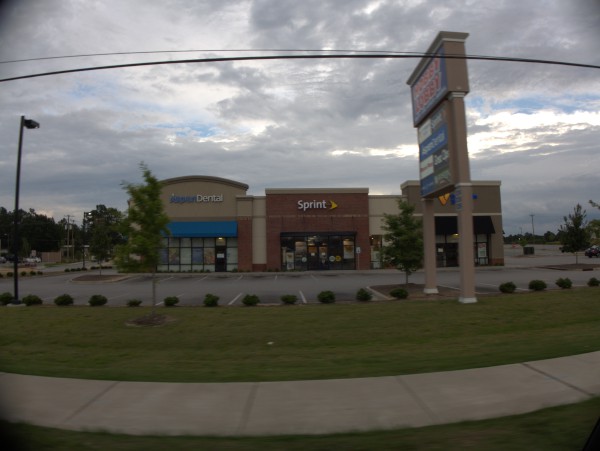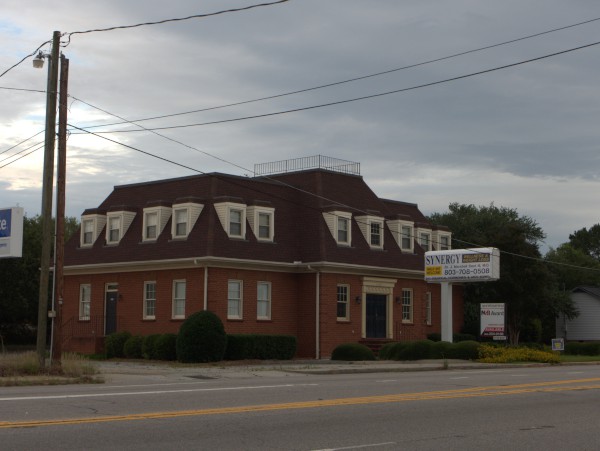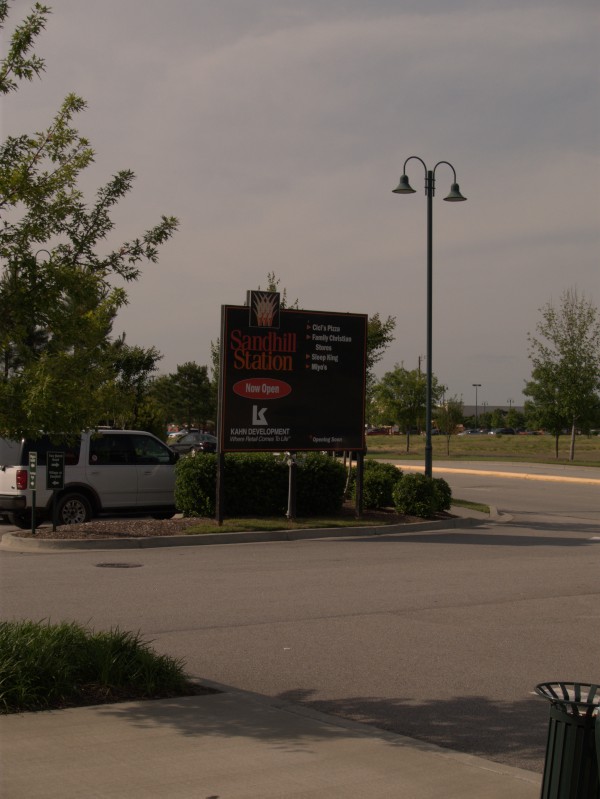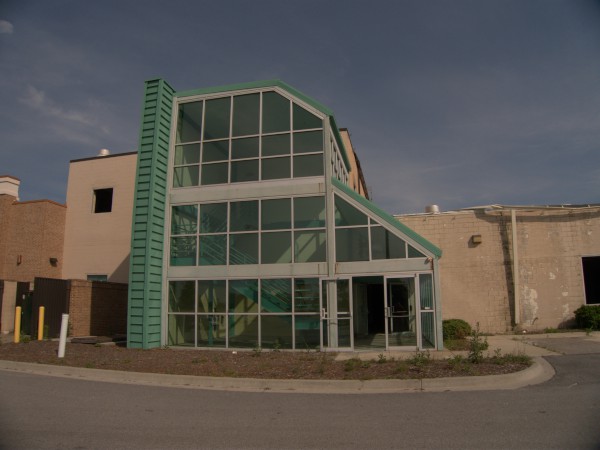 Commenter Megan asked about this place several months ago, and nobody had any response. I finally got a chance to go out there on a nice sunny day and take a look around. What I found is really odd.
This building sits more or less at the intersection of Two Notch Road and Fashion Drive (google maps claims the street is Fashion Lane) which is the stop-lighted Two Notch entrance to The Village at Sandhill. It's in a Sandhill outparcel called Sandhill Station with a Cici's Pizza and Christian bookstore.
However, while the Cici's building is obviously newly built, it was, for some reason, built flush up against this older building. In fact, depending on how you want to define "building" you could almost say it's one building with a new part and an old part.
There is no indication of what this older building was. It obviously dates back at least 20 years, and would probably at one time (before Fashion Drive) have been counted as being on Two Notch Road (albeit on an access road on the wrong side of the tracks). It has the look of a light manufacturing operation of some kind. If you look at the google satellite image here, you can see that it had a huge employee parking lot, some of which is in use by Sandhill Station now, and some of which is sort of going to seed.
I can't imagine why things worked out this way unless Sandhill planned to buy and knock down the building, but it fell through in the crash. The new part is well maintained, but the old part is heavily vandalized, tagged and overgrown. I suppose it is still within the realm of possibility that it could be rehabilitated with some intense TLC, but it seems unlikely, and the new businesses can't be happy about the image it gives them -- surely if it were under the control of Sandhill Station, it would be gone.
Even new, most of the building would have been pretty pedestrian, but the glassed in staircase entrance is actually quite attractive, especially with the bright aqua color scheme.
(Hat tip to commenter Megan)
UPDATE 12 May 2011: OK, given the address commenter Badger dug up, 10261 Two Notch Road, I can find a little more information, and have changed the post title from the generic "Building".
The first reference I find to that address is a press release from September of 2000 saying that a New York based Internet business called Virtual Growth was going to bring 300 jobs to that location. Of course that date was just about the burst date for the Internet Bubble, so I don't know if Virtual Growth ever arrived or not. (BTW, in computer terms, something is "virtual" when it appears to be there when it is in fact not..)
Next, it appears that Blue Cross & Blue Shield ran a Medicare operation out of that location.
I don't know when they left, but I surmise that their move left the building's owner, Parcone Development Corporation in a bind, because I find this note in the Columbia Star from May 2006 saying that Regions Bank was forclosing on Parcone, and that the property was to be sold at auction on 5 June 2006 at high noon. Judging from the current condition of the property, I suspect they did not find a buyer. This Property valuation for 2009/2010 is consistent with that, in that it still lists Parcone as the owner. However that doesn't square with the announced terms of the auction which stated that anyone except Parcone could participate..