Archive for the 'Garners Ferry Road' tag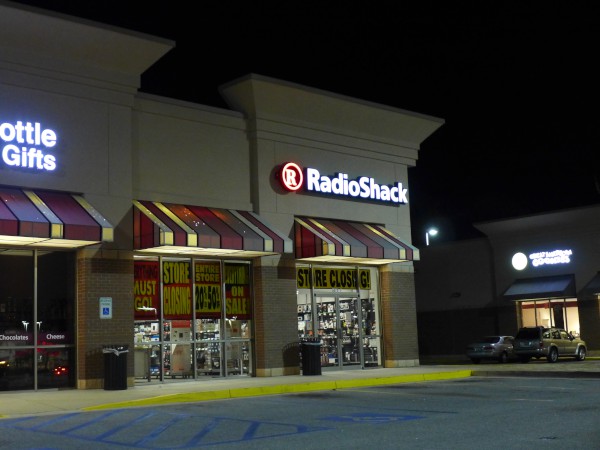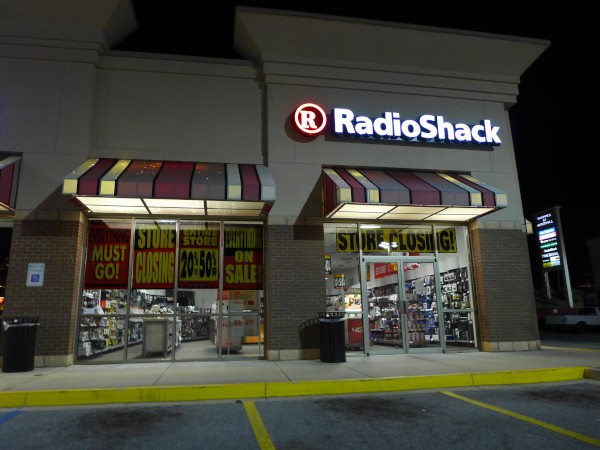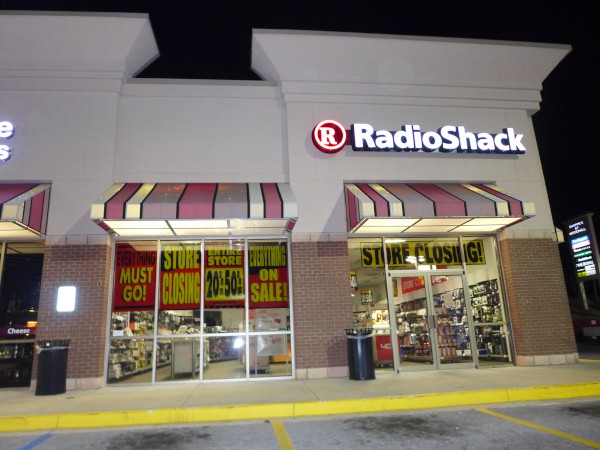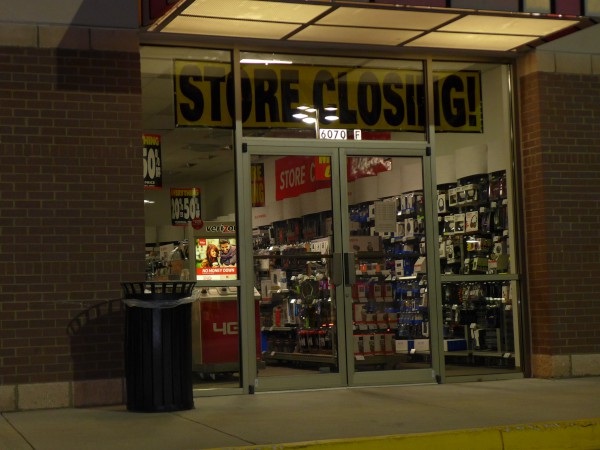 Well, it's been all over the news, but this is the first Radio Shack I've driven past since the bankruptcy announcement.
This store is in Woodhill strip at the top of the lot, parallel to Garners Ferry. I've actually been inside several times over the last year, once for a AC adaptor, once for some CD-R media and once for something that currently slips my mind. The product mix is now a far cry from the old parts & kits era, or even the TRS-80 era, but still I can't see that another Sprint store is really an improvement.
Posted at 2:13 am in Uncategorized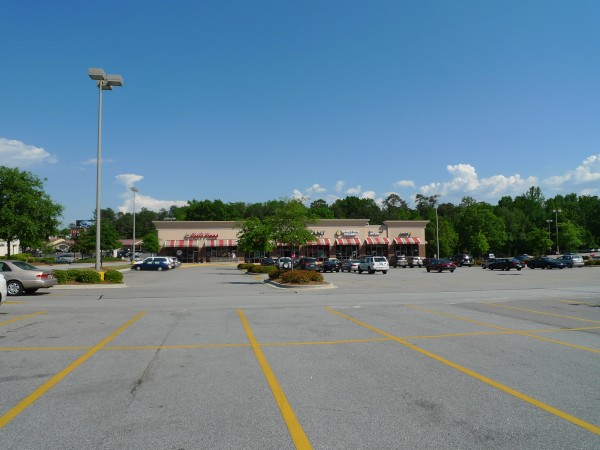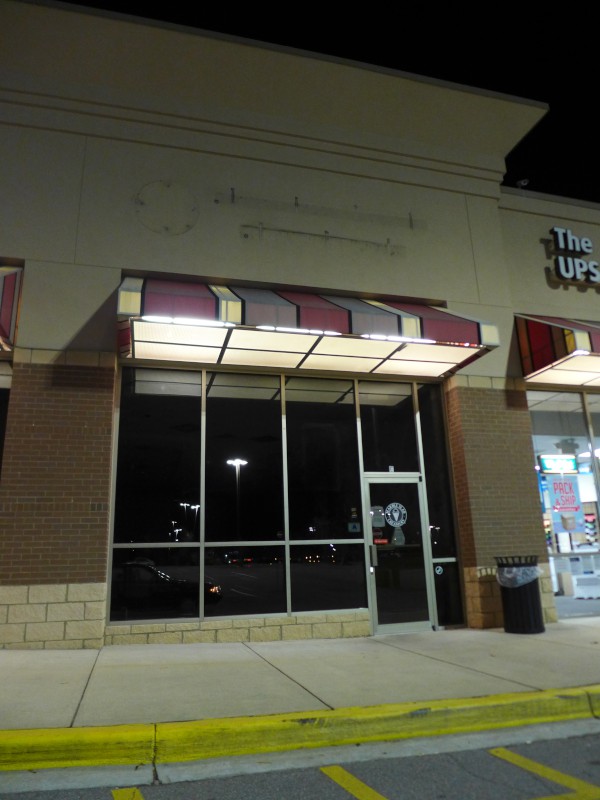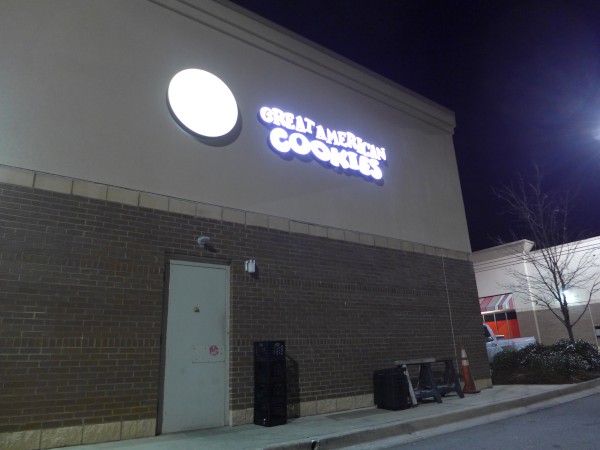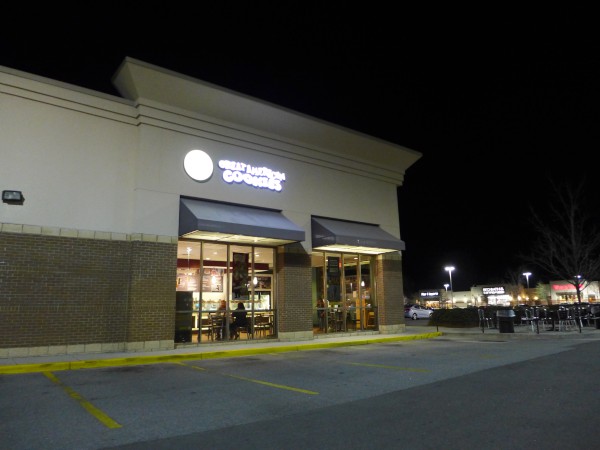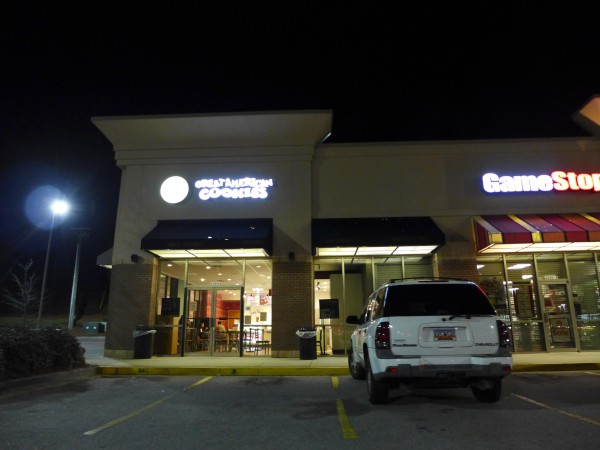 I was at Panera on Garners Ferry this evening and I noticed that the Marble Slab Creamery has moved across the parking lot from the Cici's wing of the shopping center to the Panera wing. The new location is actually the old Starbucks location which became vacant when Starbucks moved into the old Qdoba location.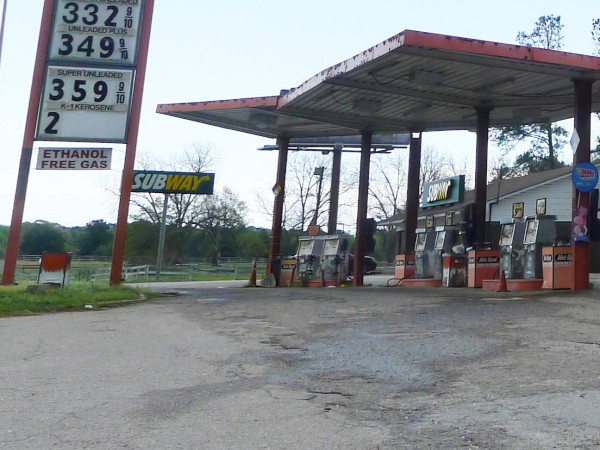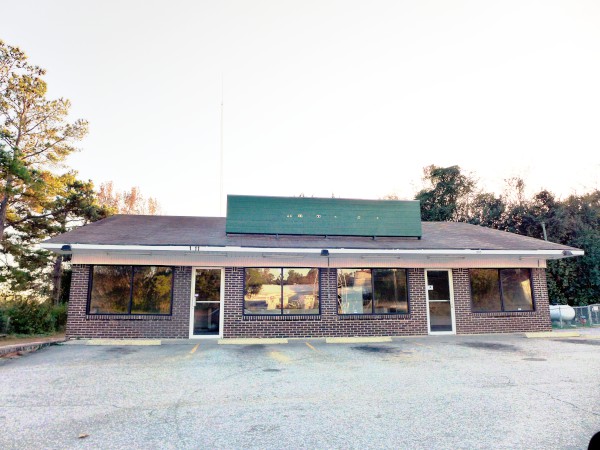 This Subway was way out on Garners Ferry in Eastover, next to the Hot Spot. Restaurants are pretty thin on the ground in this area, especially national chains, so I was a bit surprised to hear they had closed, yet not too surprised because customers are pretty spread out as well.
(Hat tip to commenter Gary)
UPDATE 19 February 2016 -- It's now Hot Sub Stop: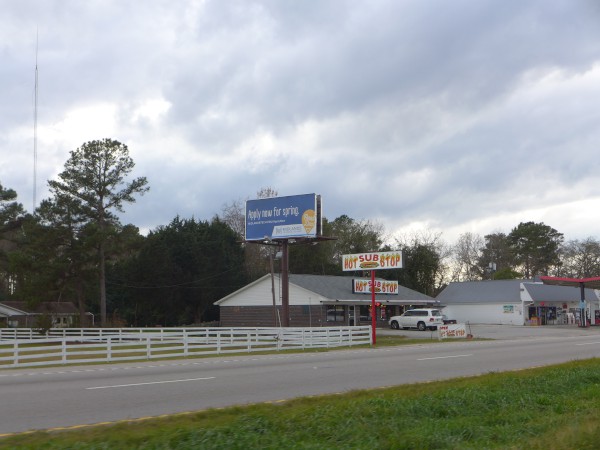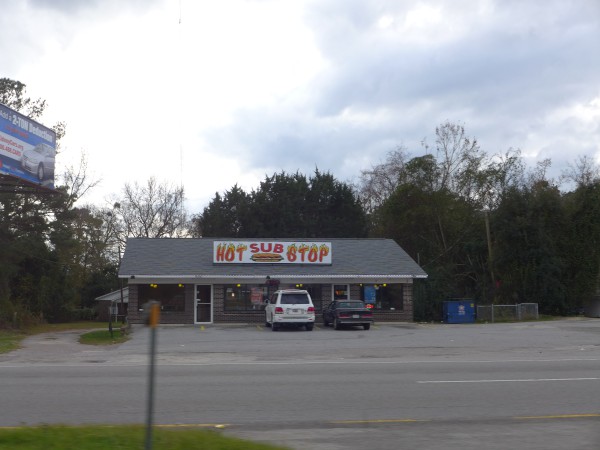 Posted at 10:42 pm in Uncategorized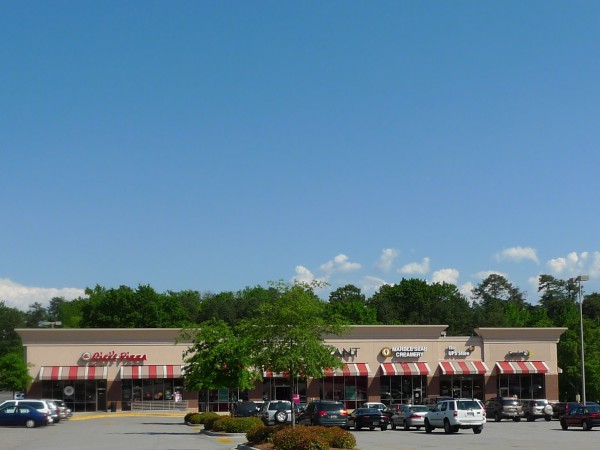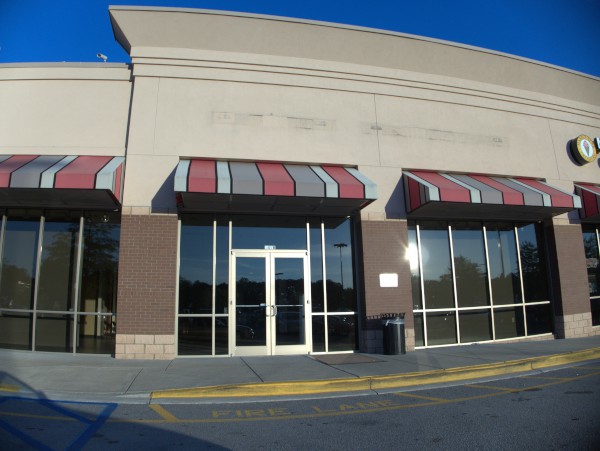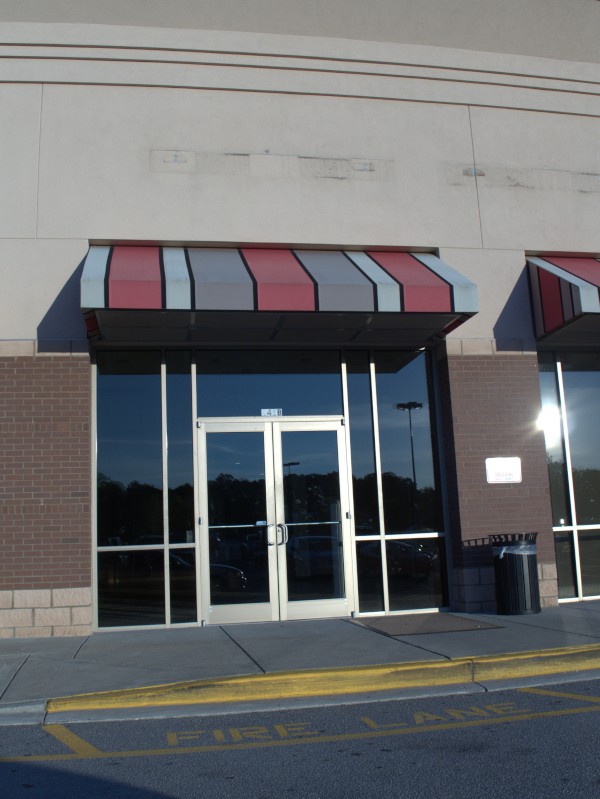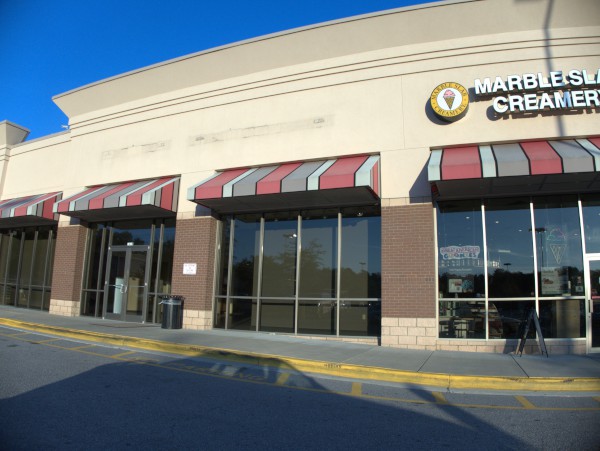 You can sort of see Lane Bryant in operation at the Shoppes At Woodhill if you click-through and peer behind the trees in the first shot.
Judging from the 2014 phonebook, where they still list this location, this shop must have departed in the first part of the year. I've been over there several times to eat at Ci-Ci's, but I just can't remember as my eyes automatically skip over clothing stores. I was a bit surprised to see that this wing of the plaza has a Pelham Drive address, I would have expected all the buildings to piggyback off the Garners Ferry number used by the Panera wing.
Posted at 11:53 pm in Uncategorized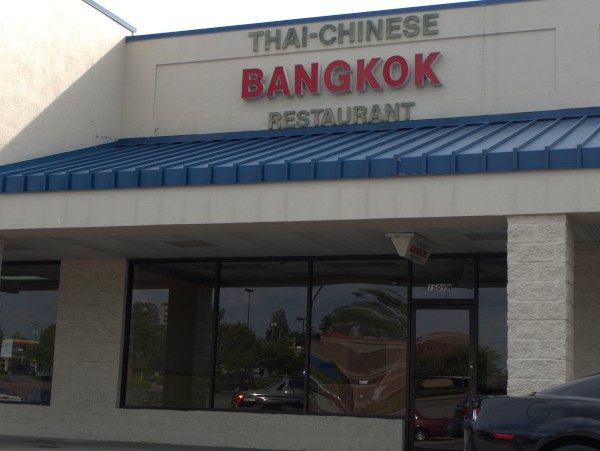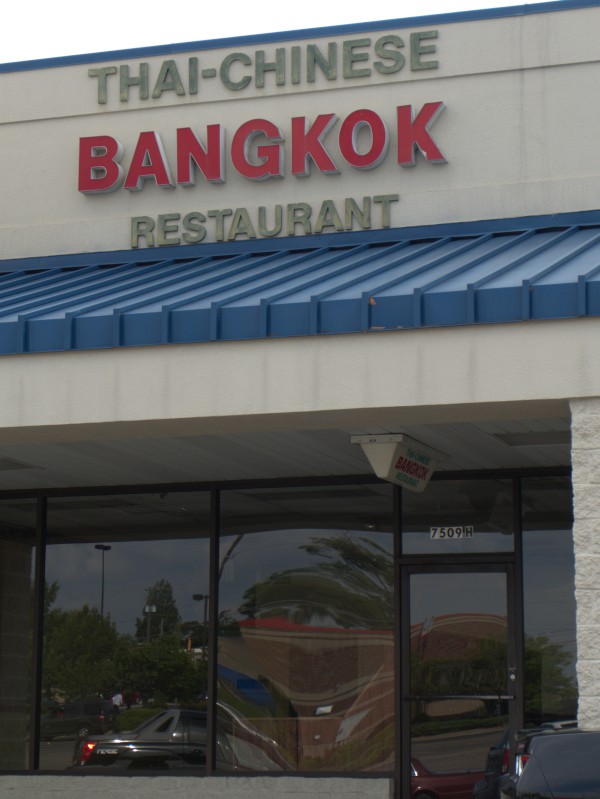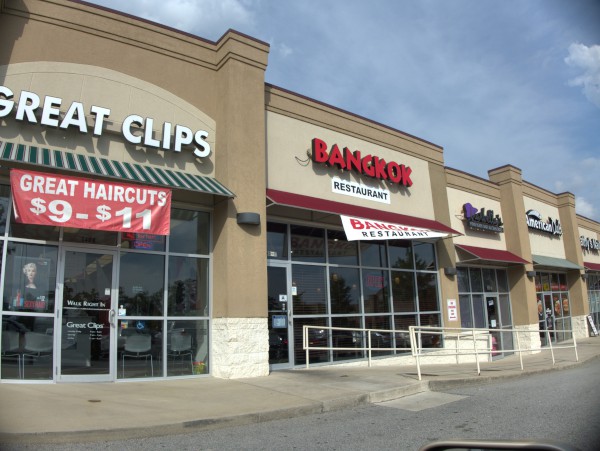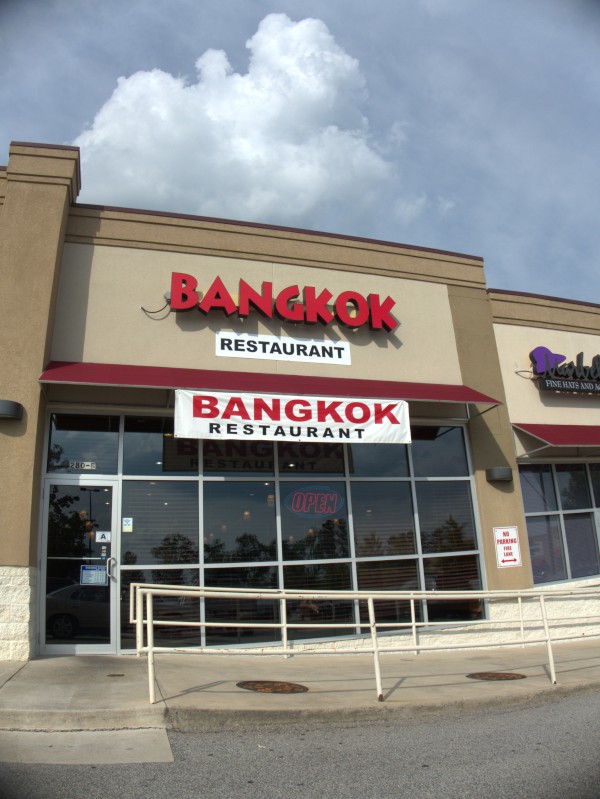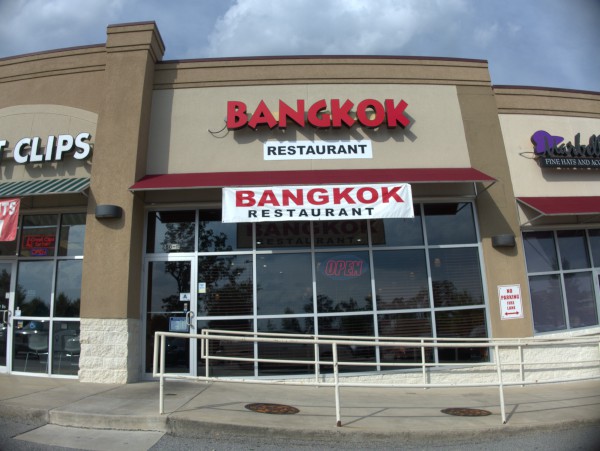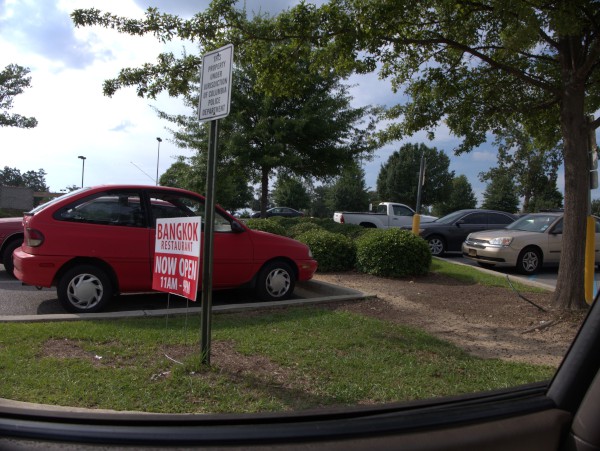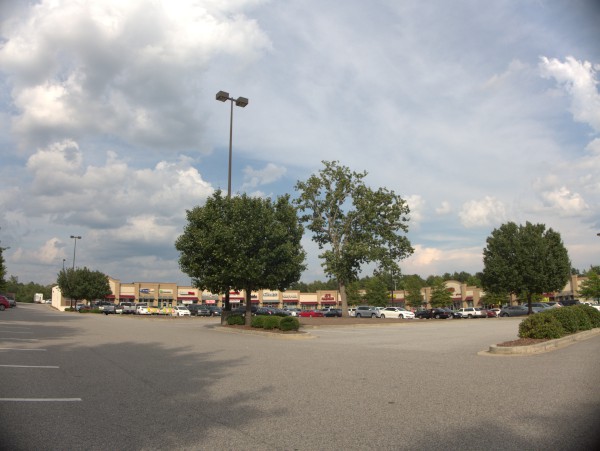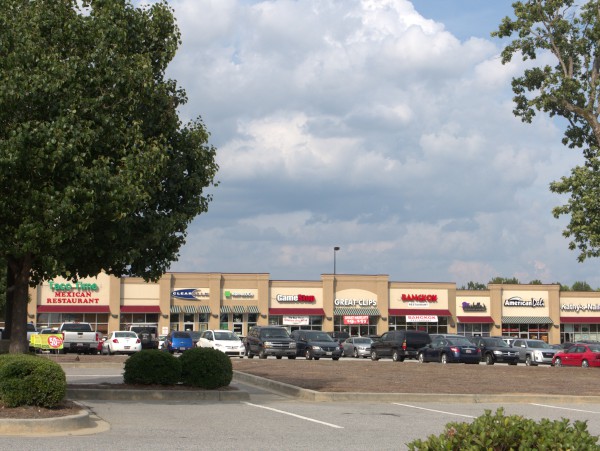 Bangkok Thai-Chinese restaurant has moved across Garners Ferry from its old home in the Southern Salvage plaza to the Wal-Mart outparcel plaza. This is the former site of Larry's Subs and Steve's Subs. It was also the site of Japan Grill about which I need to do a closing.
(Hat tip to commenter Badger).
Posted at 11:51 pm in Uncategorized
Old: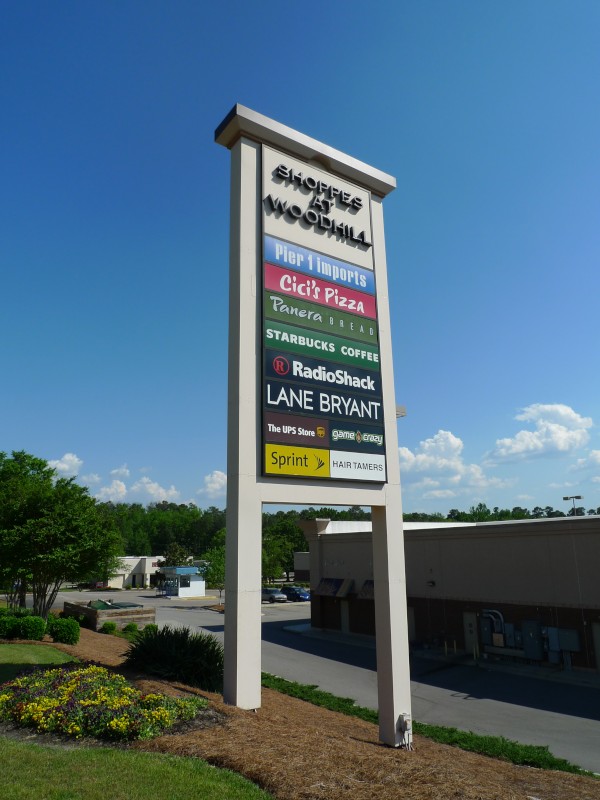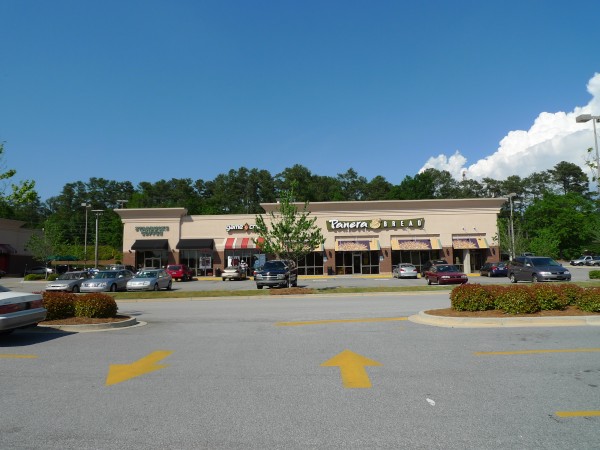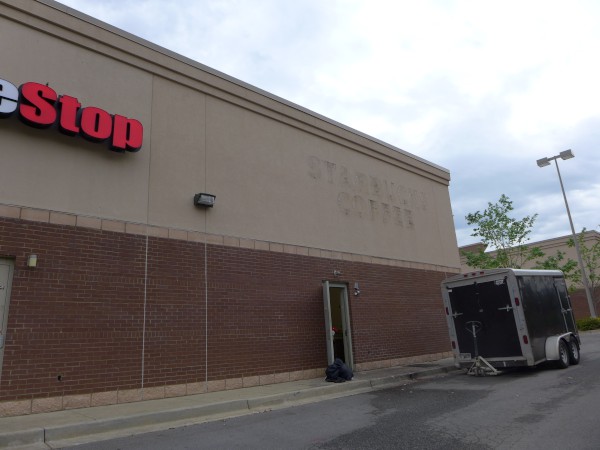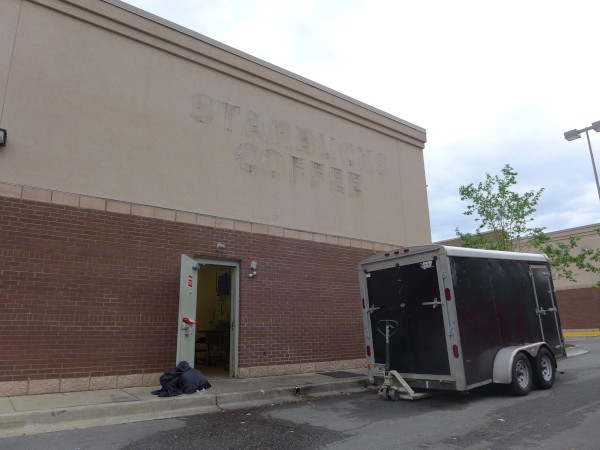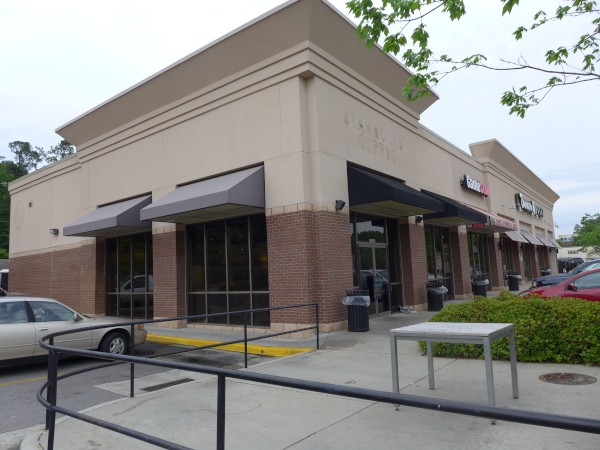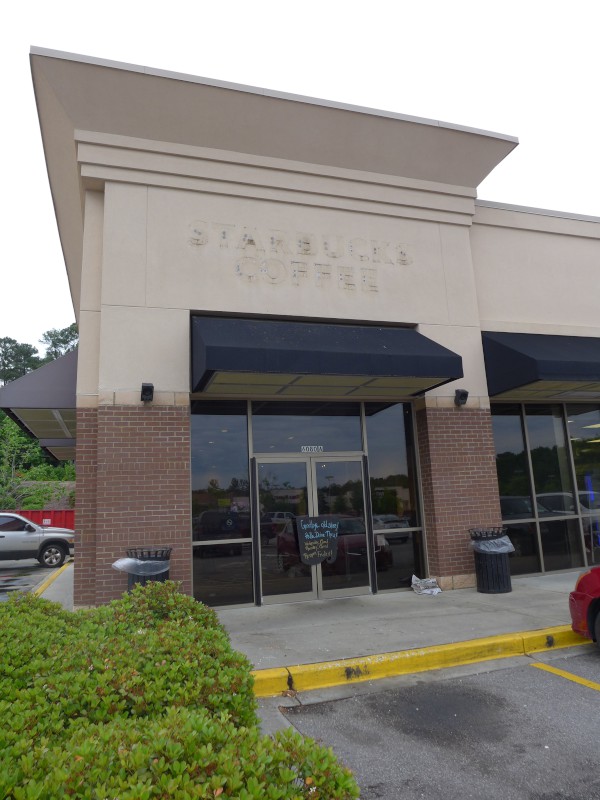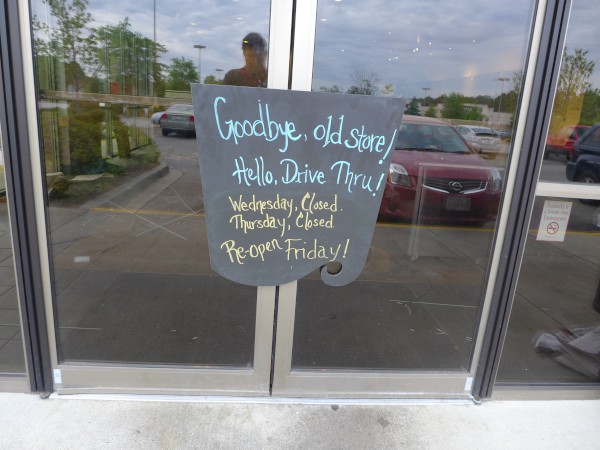 New: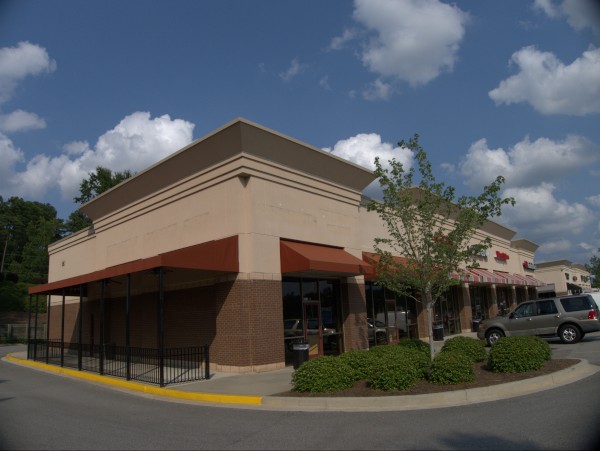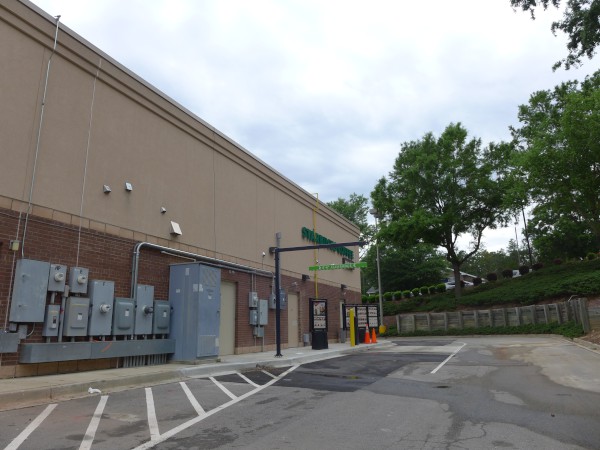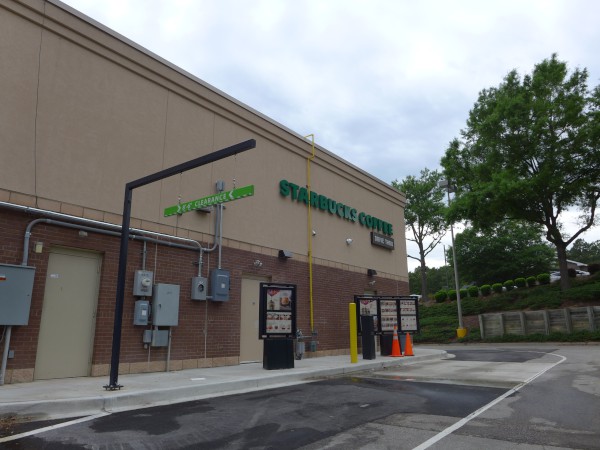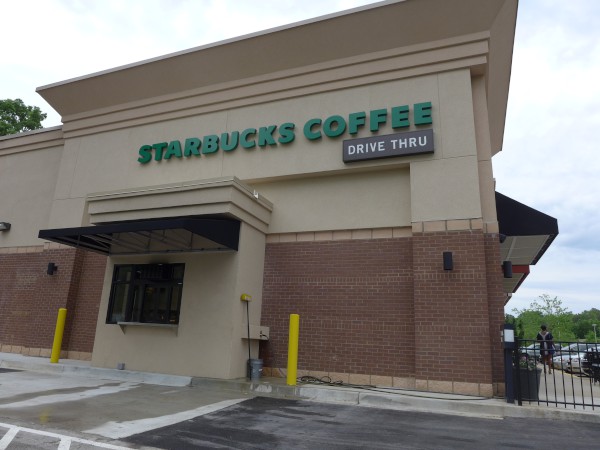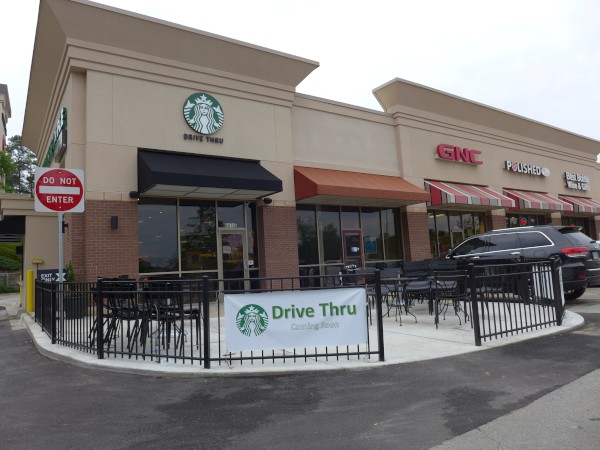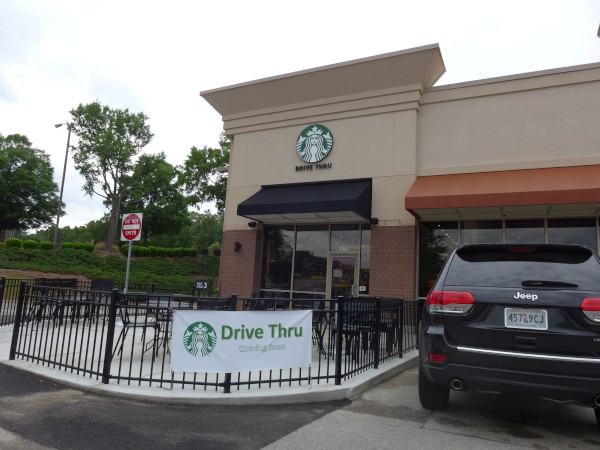 Starbucks has now moved from its original Woodhill location by Panera Bread down to the corner formerly occupied by Qdoba.
The new location gives it a drive through window, but perhaps more importantly in my view, moves it away from Panera. It has never made much sense to me to have a coffee and pastry shop located... right next to a shop that sells better coffee and pastries in a more comfortable setting. Without the drive-through all they had going for them was staying open a little later.
Posted at 12:15 am in Uncategorized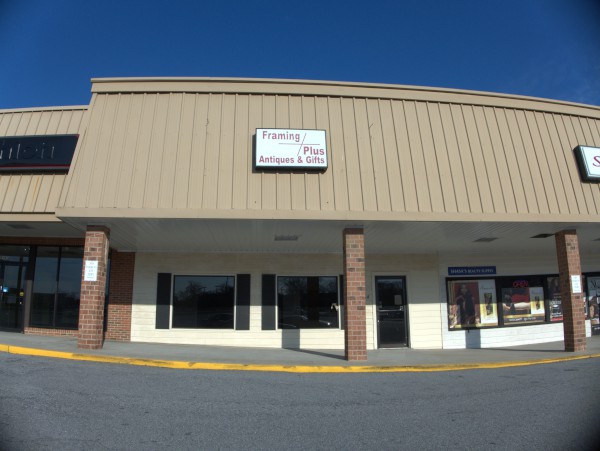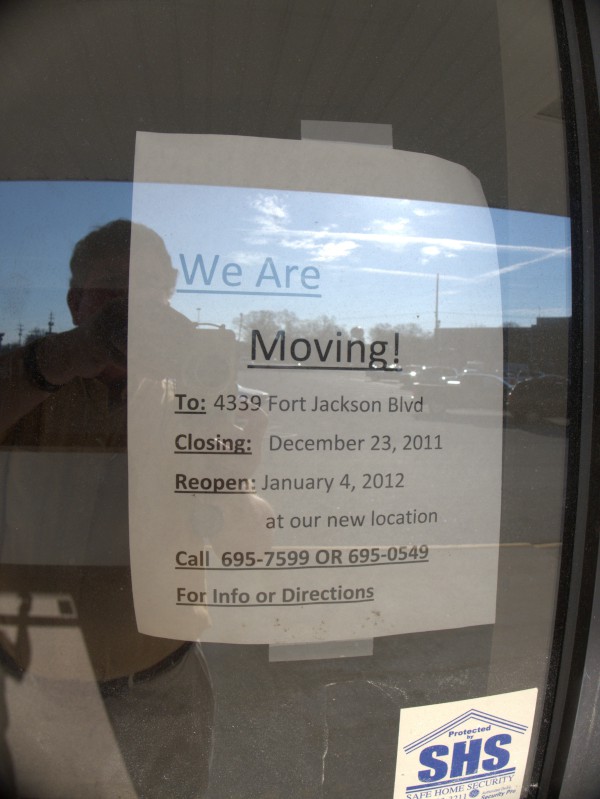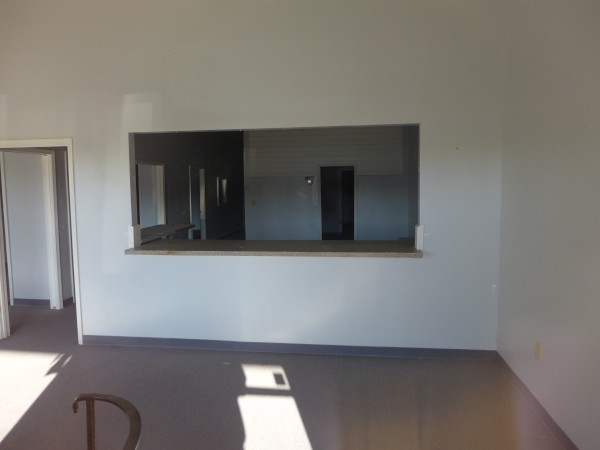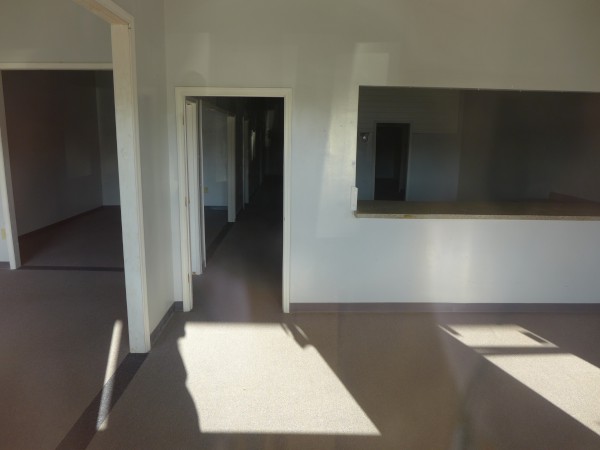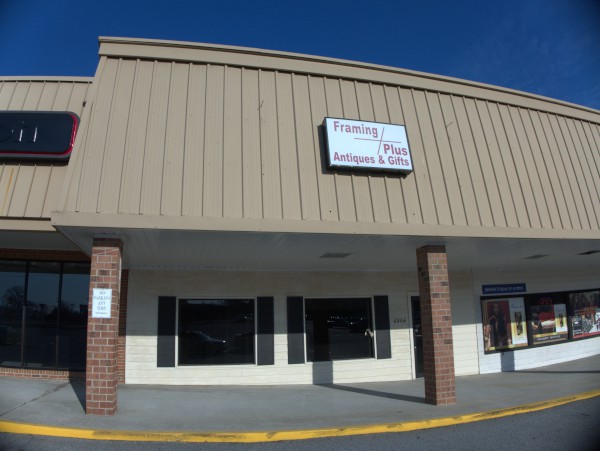 Here's another Landmark Square storefront, this one a framing and gifts operation.
According to their referral sign, they moved to 4339 Fort Jackson Boulevard in late 2011, and according to the February 2013 phonebook, they are still there.
Posted at 11:30 pm in Uncategorized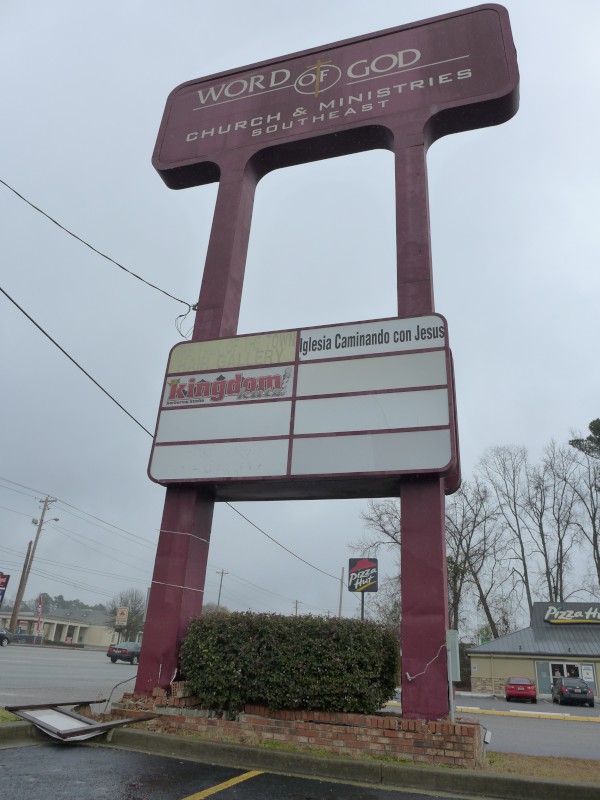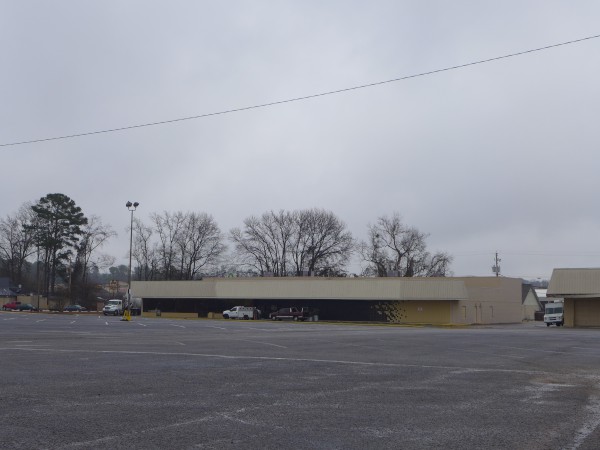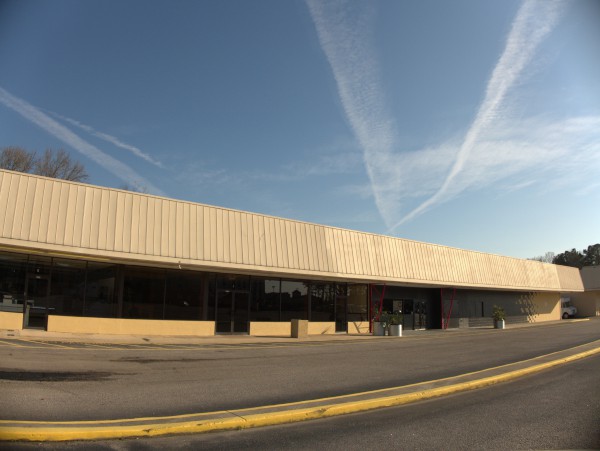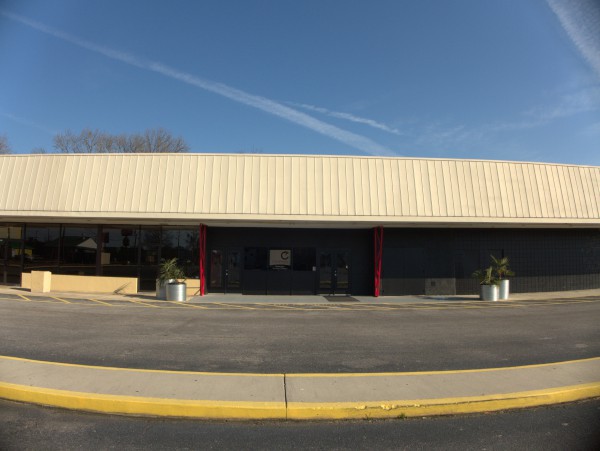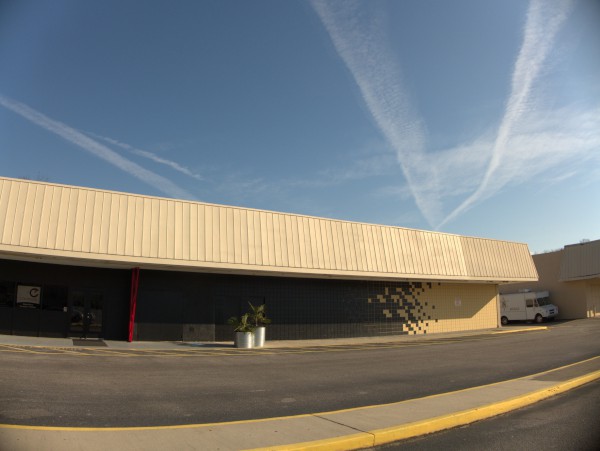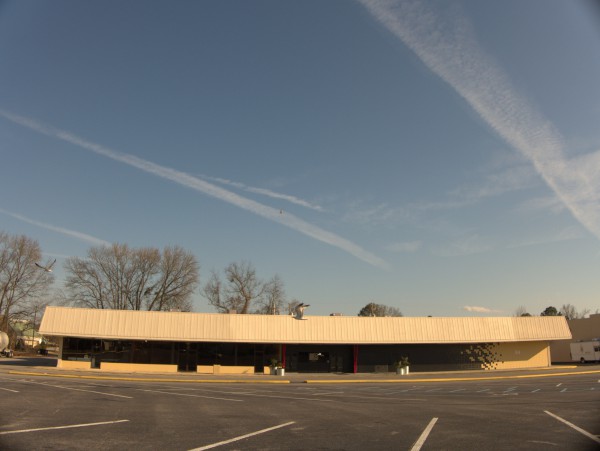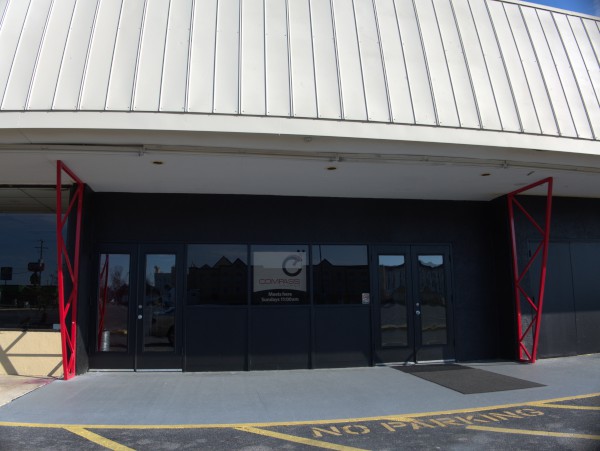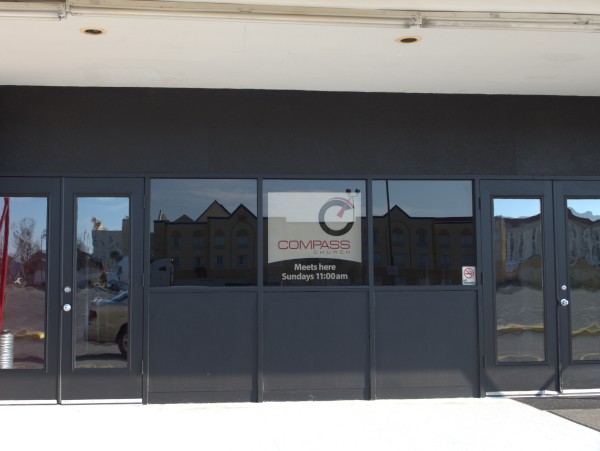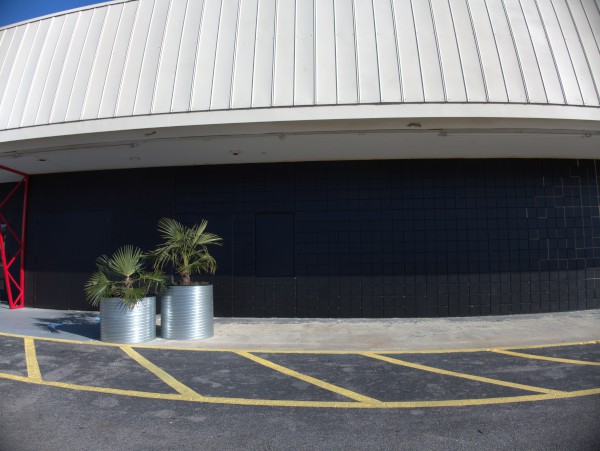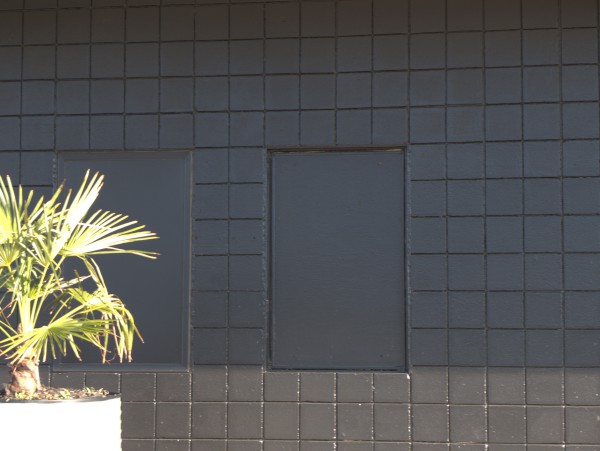 I really can't remember the Columbia East Theaters. I think their heyday was when I was living in Fayetteville, and when I came home during that period, I had plenty of go-to theaters closer than these. Various commenters have described how they started out as a twin theater, later expanded to a quad-plex and ended life as a $0.99 cent venue.
Commenter Dennis mentions that the building pre-existed the theaters and was once The New South Music Hall, a live music club.
Currently the building, and surrounding defunct shopping plaza, is part of the Word Of God Ministries, a church which has also rehabilitated the old Intersection Center / Sam Solomon plaza on Diamond Lane.
7351 Garners Ferry Road is an approximate address, taken from a listing for former plaza business The Talk Of The Town Hair Gallery.
(Hat tip to commenter Brent Carter)
Posted at 10:50 pm in Uncategorized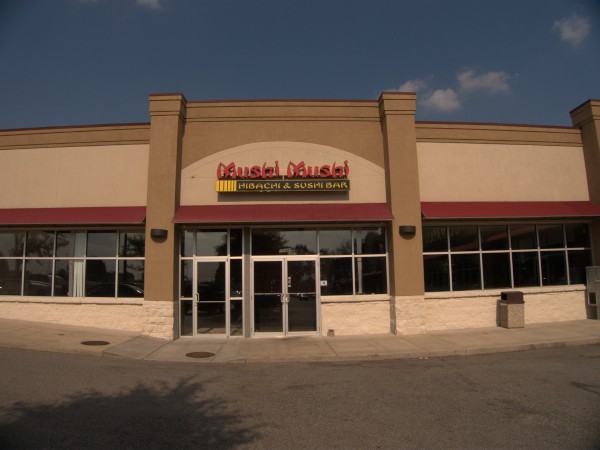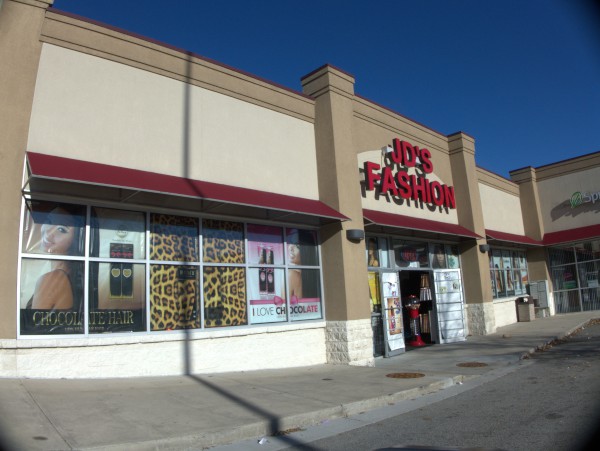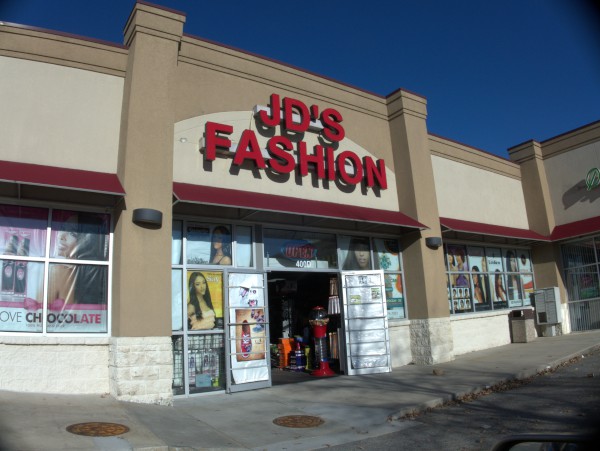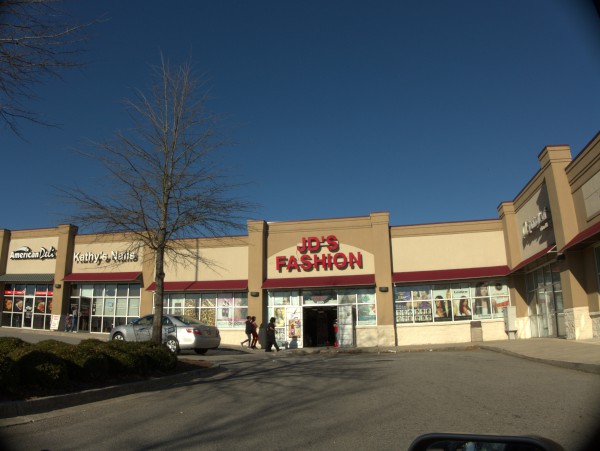 Originally, I was describing CanMan Dew's as being in the same location as Casa Linda.
This was confusion on my part engendered by looking at some closeup pictures of Mushi Mushi and noting that the storfronts and lighting looked the same, which it naturally would in the same strip mall.
So, anyway, I have taken the CatMan Dew's text out of the Casa Linda entry and put it here.
Thanks to commenter badger for setting me straight.
CatMan Dew's was the follow on operation to Mushi Mushi in this strip mall adjoining the Garners Ferry Wal-Mart. It came and went rather quickly, and I never actually saw it in operation. Commenter badger describes is as a burger and wing joint, and WLTX did a video story on it. (I don't have flash working right now, so I haven't been able to watch it yet).
Posted at 11:53 pm in Uncategorized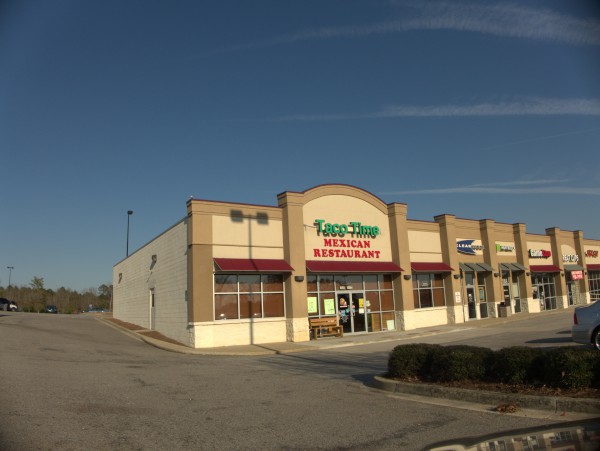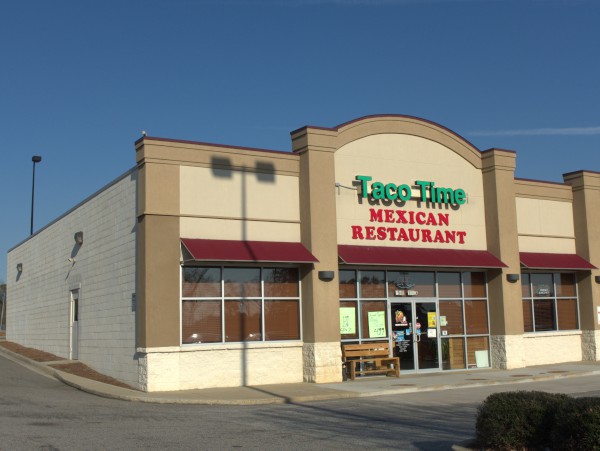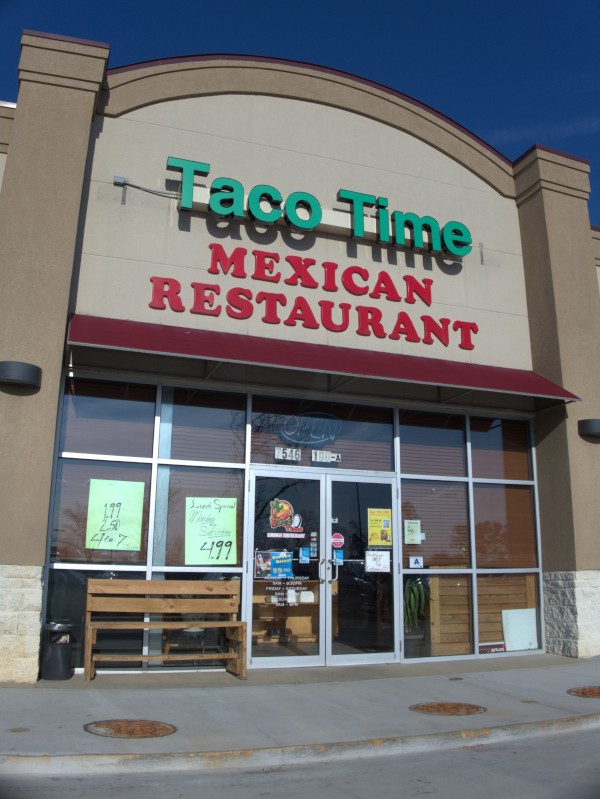 Originally, I had a section on CatMan Dew's here, but as commenter badger pointed out, that was a different storefront.
You can see in this long-shot that this wing of the strip mall does have some similar locations, and I let the red awning and placement of lights to either side of the entranceway fool me: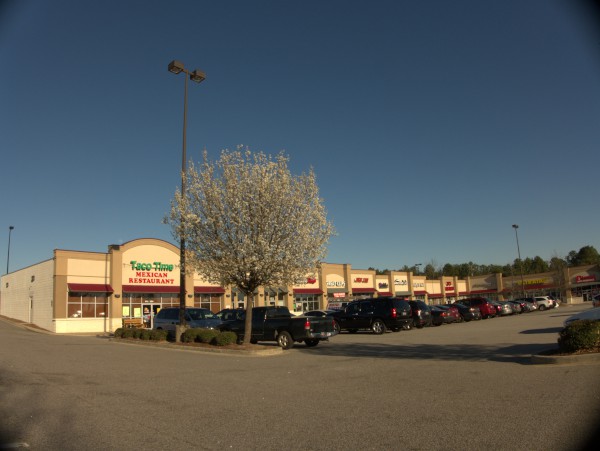 Anyway, I have moved CatMan Dew's to its own post.
The Casa Linda location here was operating until quite recently, and seems to have closed at about the same time as their Lexington location. Currently the place is still a Mexican restaurant, Taco Time.