Archive for the 'Broad River Road' tag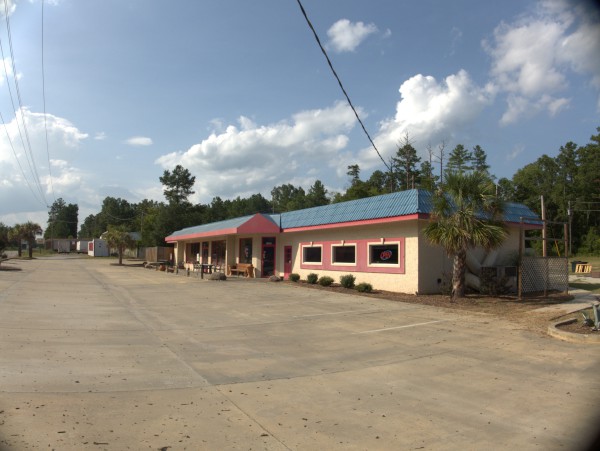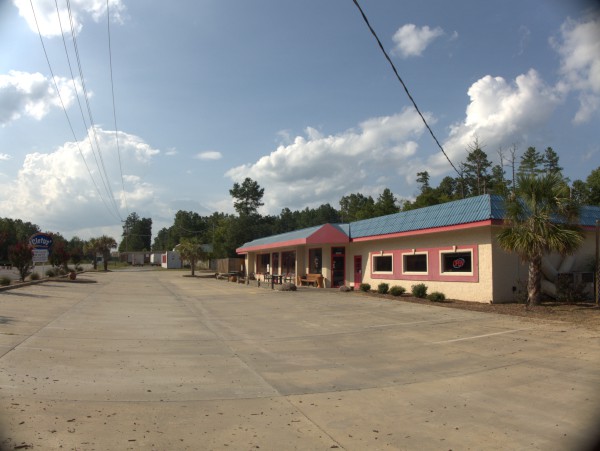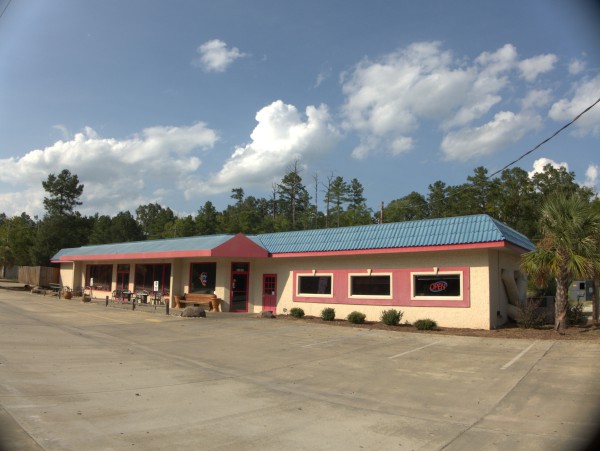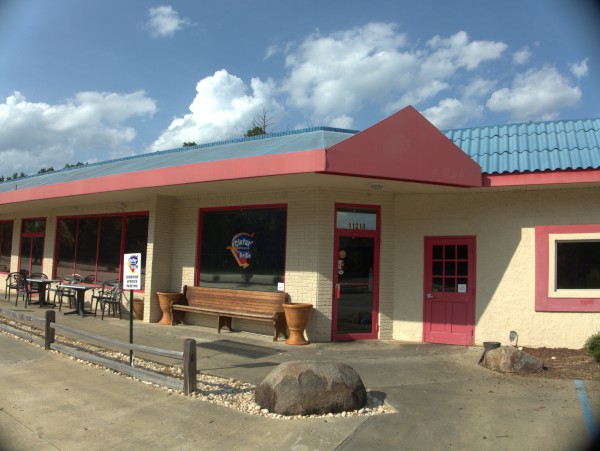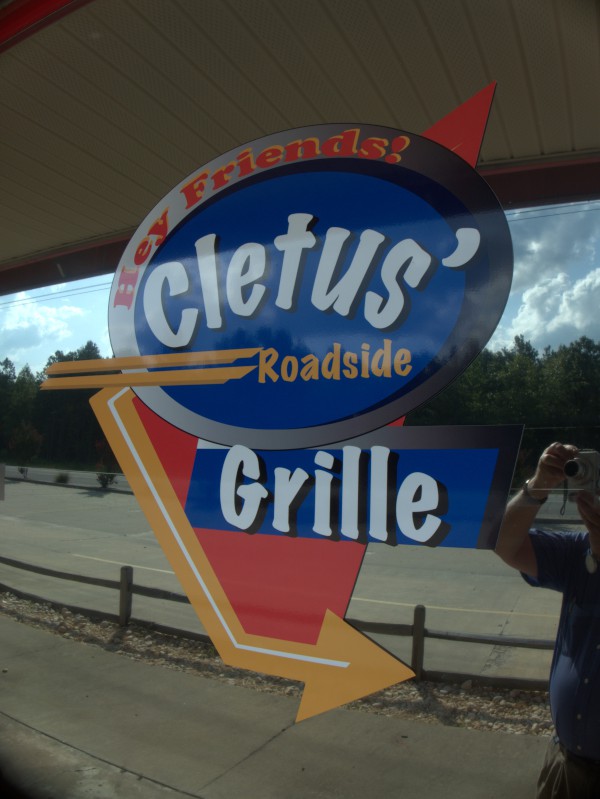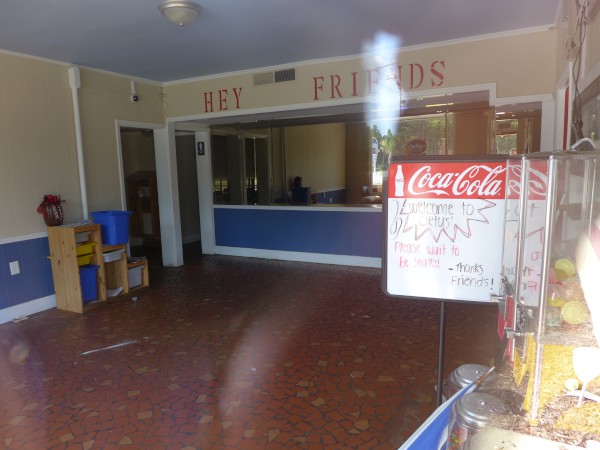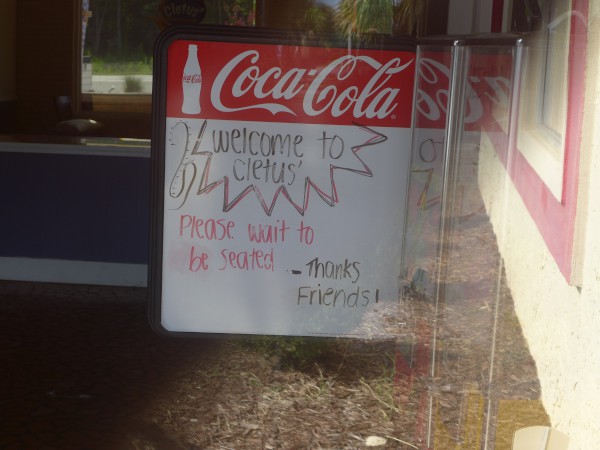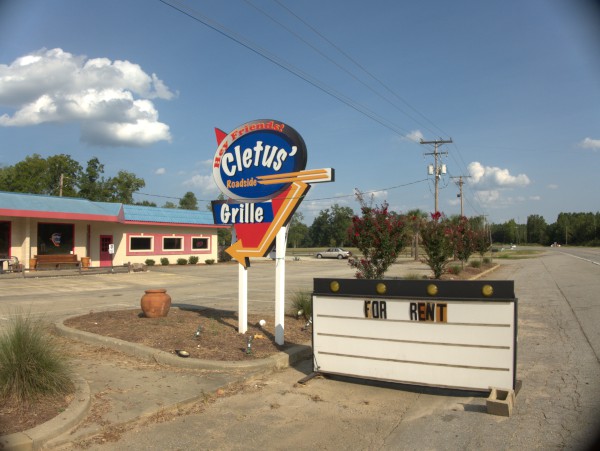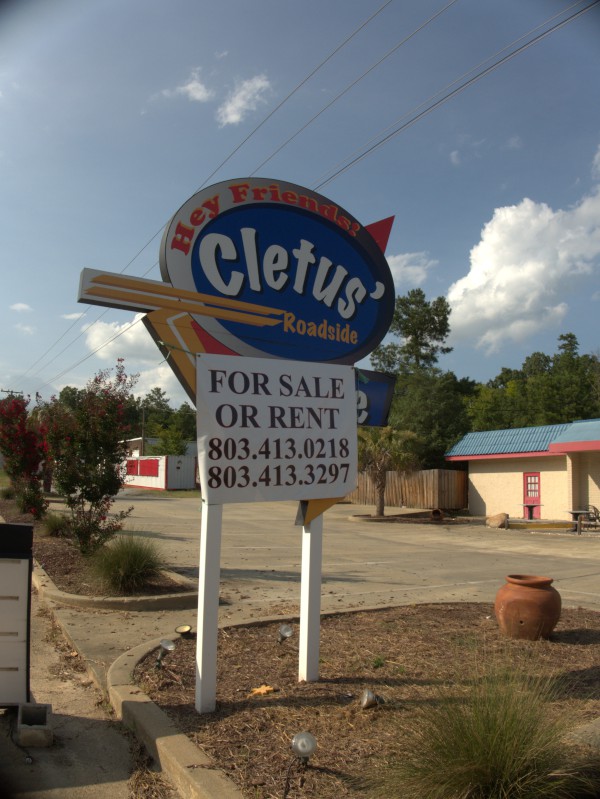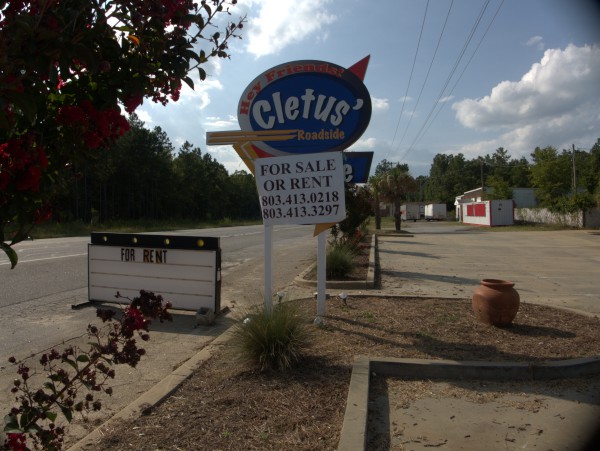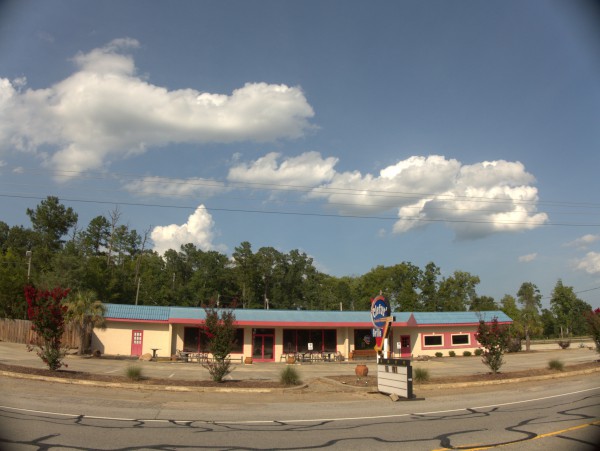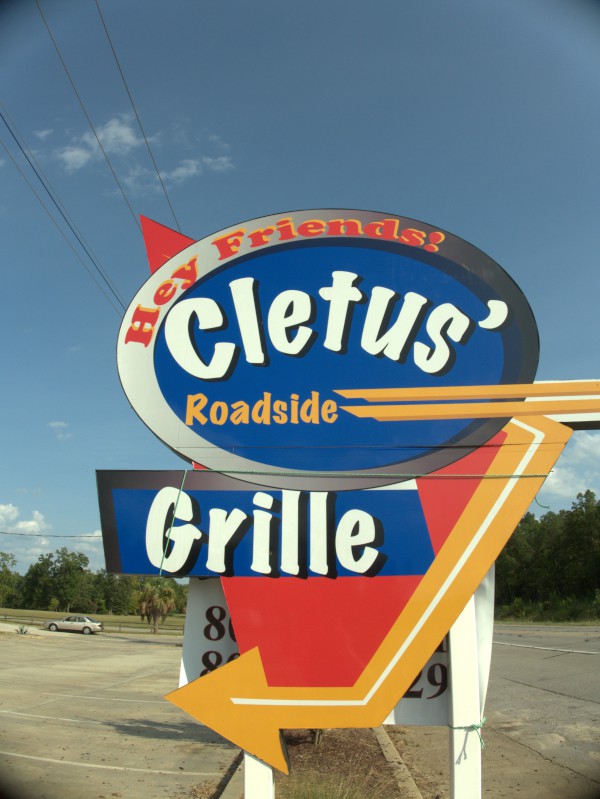 Cletus' Roadside Grille was the latest restaurant to try to make a go of it in the old Whale's Tail spot. I'm not sure what their menu was, but the name puts me in the mind of down-home Southern cooking. I like the colorful, retro logo too.
(Hat tip to commenter Ralph Hightower)
UPDATE 1 May 2015 -- As mentioned by commenter Andrew, this is now Yard Birds Broasted Chicken: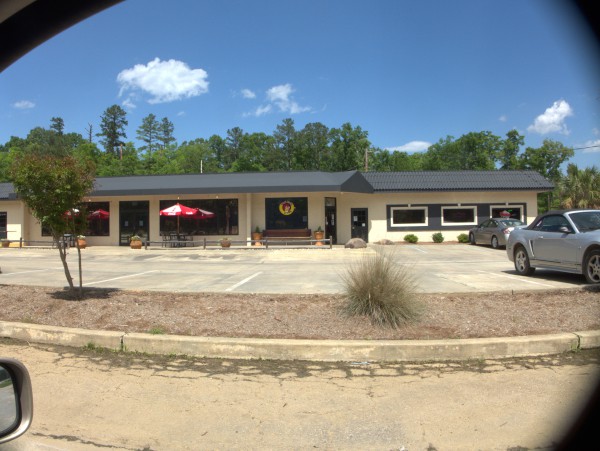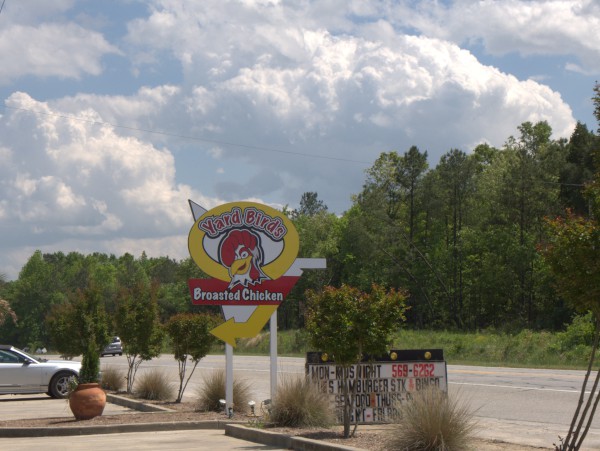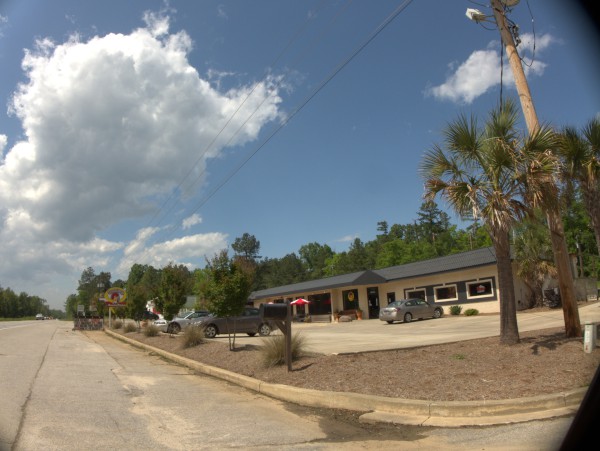 Posted at 11:34 pm in Uncategorized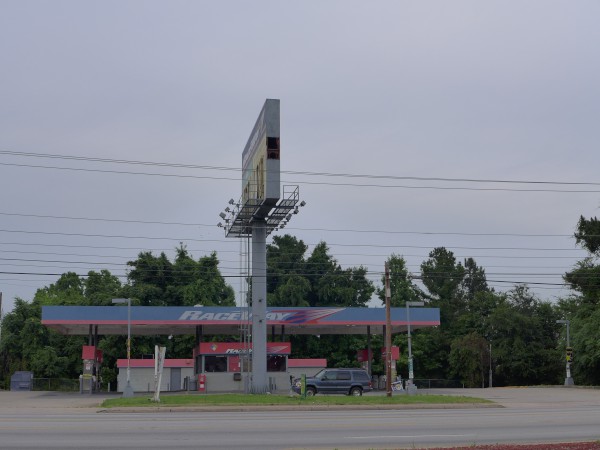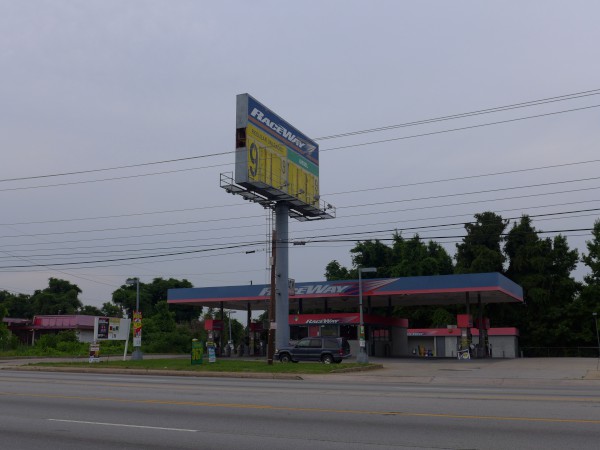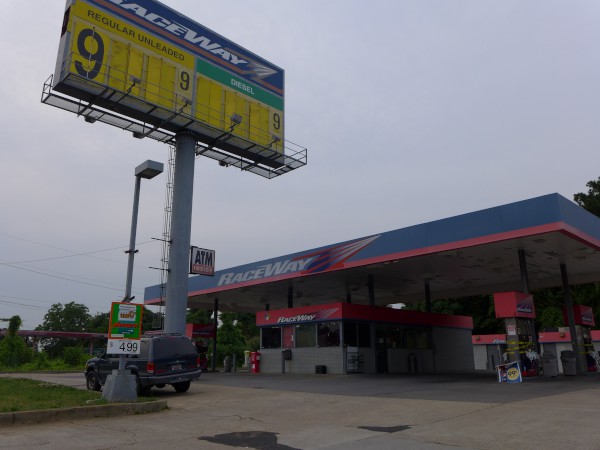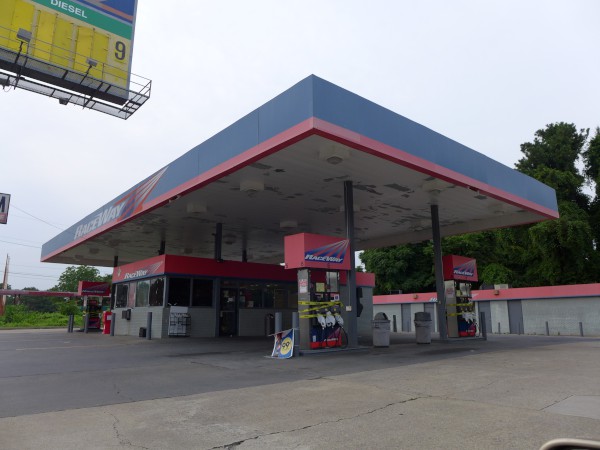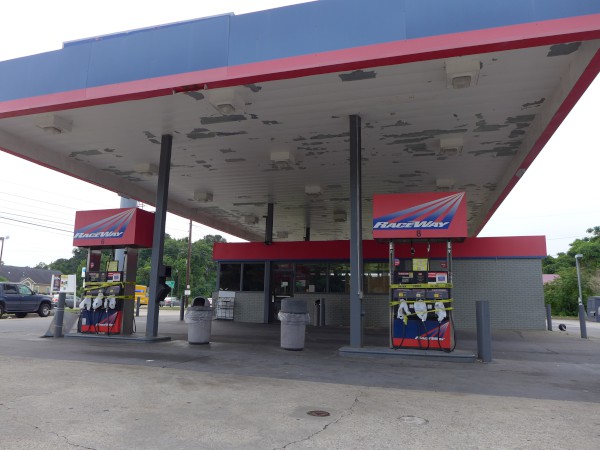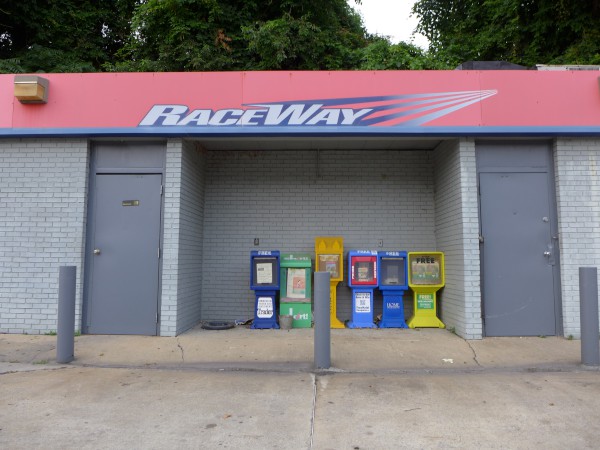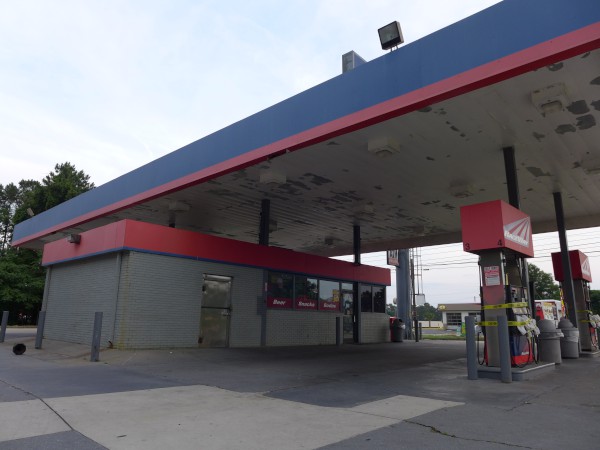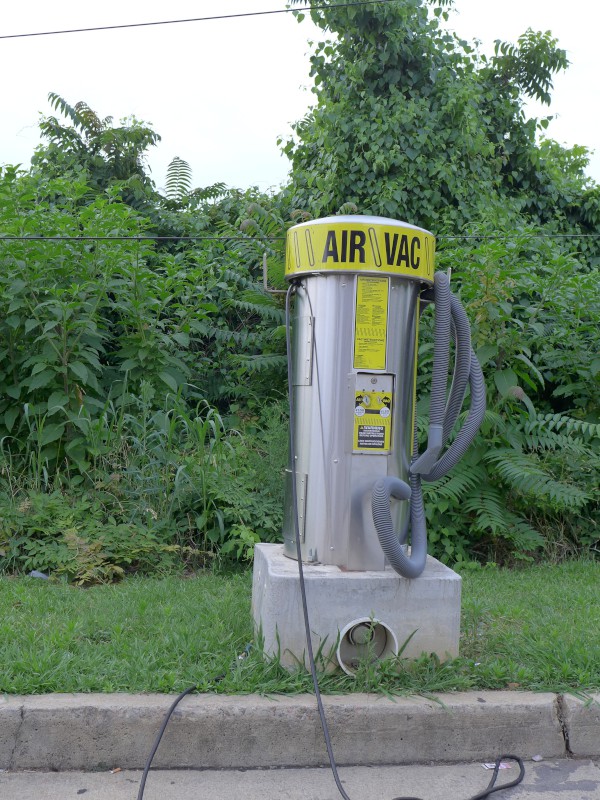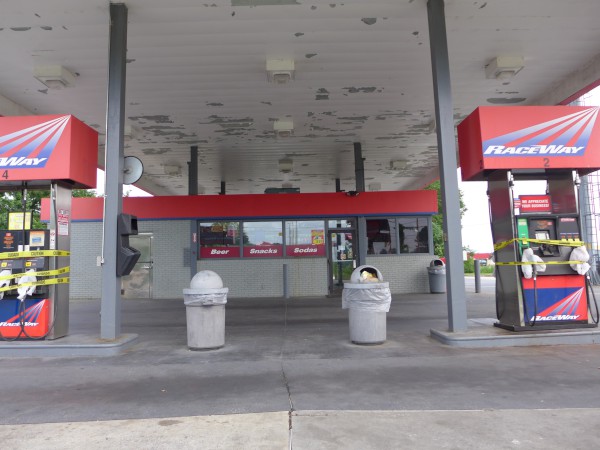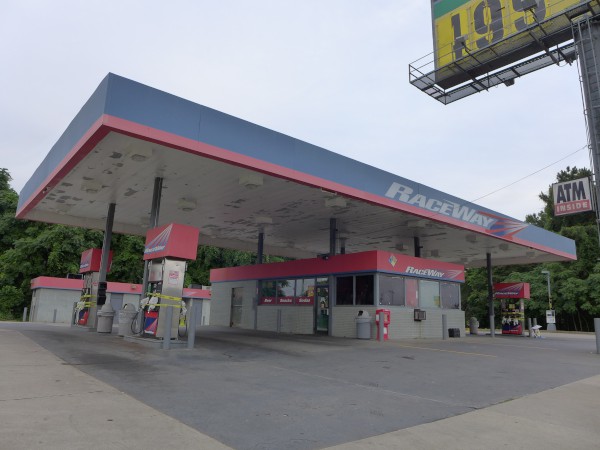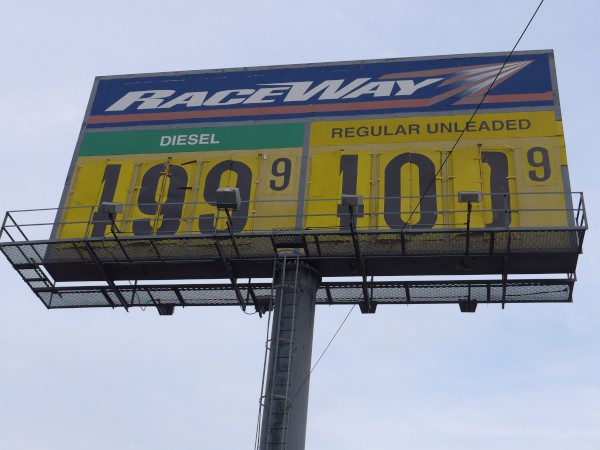 The Raceway on the other river road (Bush River) closed and came back, and now this nearby Broad River Road Raceway has turned off the lights as well. I noticed that the prices on the huge marquee sign didn't look right, so I wasn't too surprised to see the place dark when I got up to it. I actually did stop here a few weeks ago (the only time in the whole period it was open, I think) and found it very hard to get in and out of, since there is no light. Both this and the Bush River location have the somewhat unusual "external bathroom" layout. I think anything built nowdays wants all that traffic to go past the merchandise..
UPDATE 22 December 2014 -- This place is open again (and has been for a while):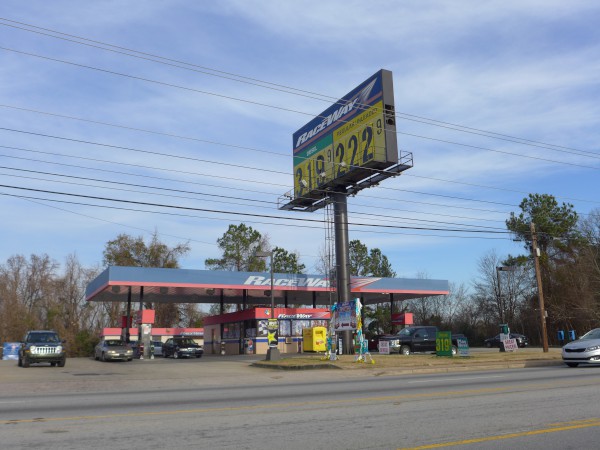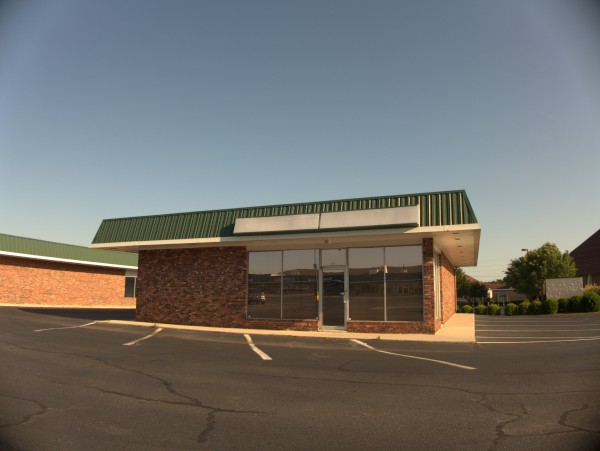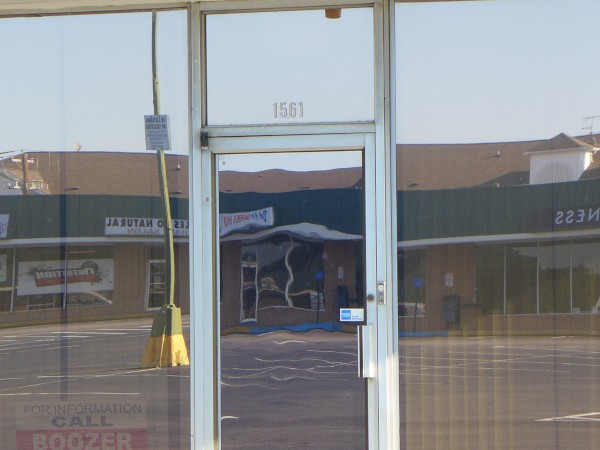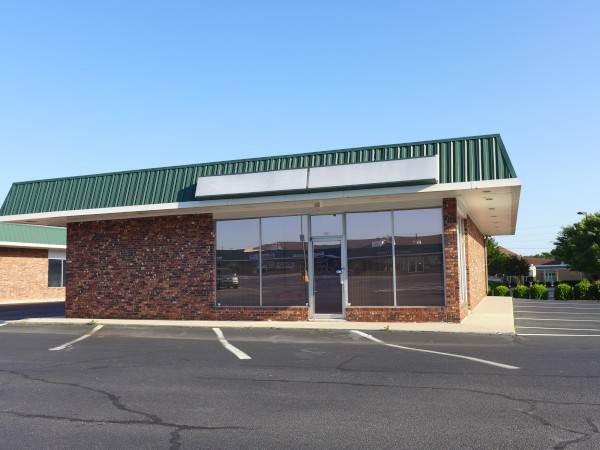 Here's another Boozer Shopping Center storefront, and an interesting busines story.
Assuming that the Sound Advice whose site is here is the same one (and I think it is), then the history of the chain is here. The first store opened in 1974 and it sounds like the original owners decided to sell out and move to Florida around 2004. After that (according to them) the new owners ran things into the ground and then the original owners bought the remnants back in a fire-sale and are now running mostly online with some showrooms in Florida.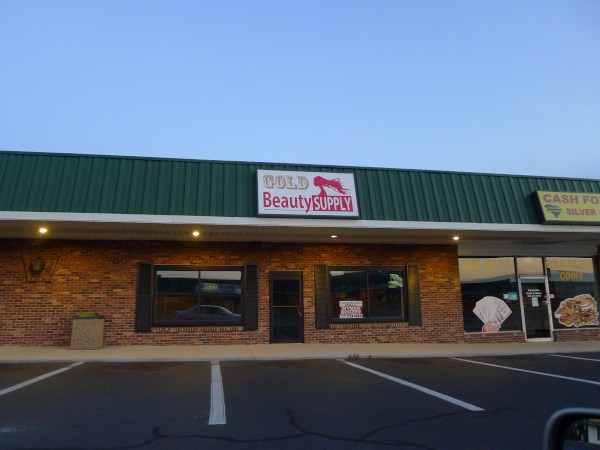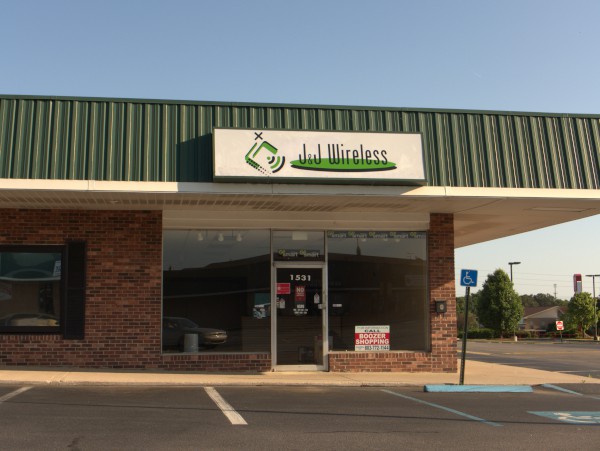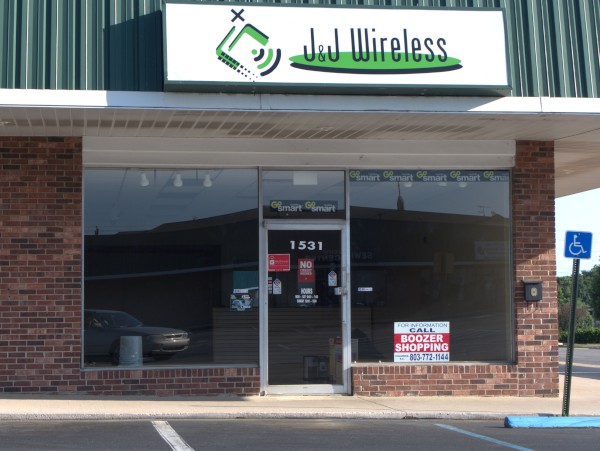 The only picture of Columbia Gold & More that I have is one taken for the Gold Beauty Supply closing, which shows a partial image in the right corner.
When I went by Boozer Shopping Center today, I happened to notice that not only was *that* gone, but the follow-on operation J & J Wireless had come and gone as well.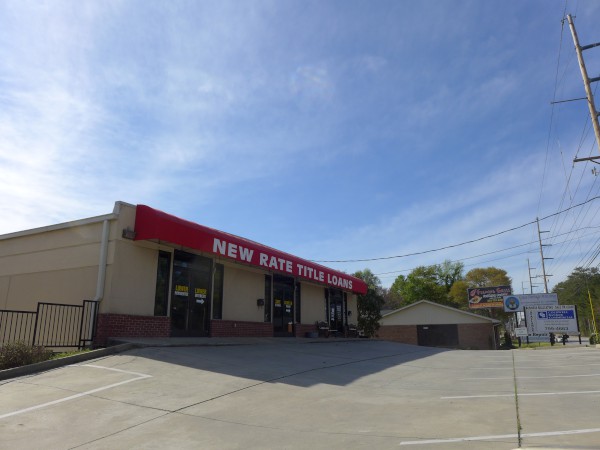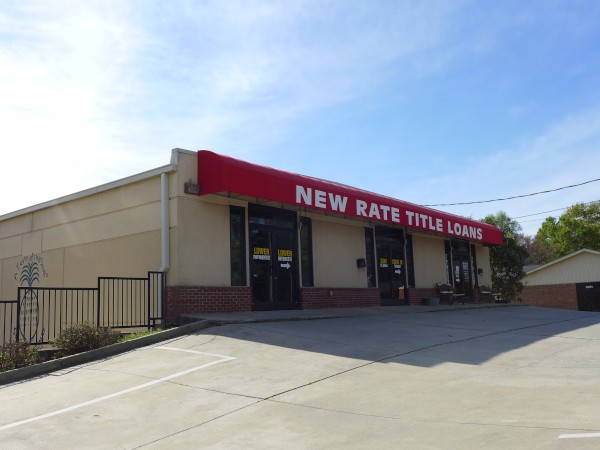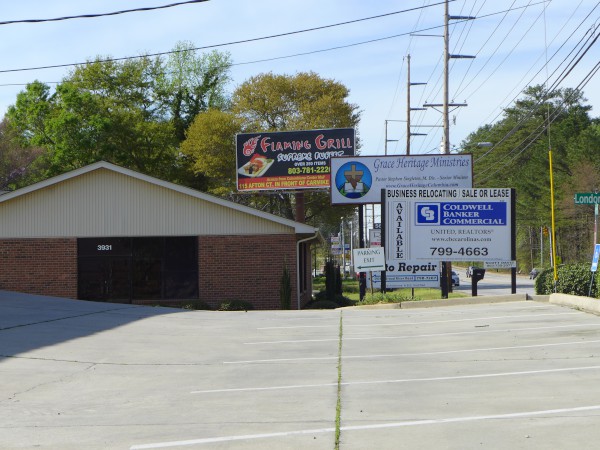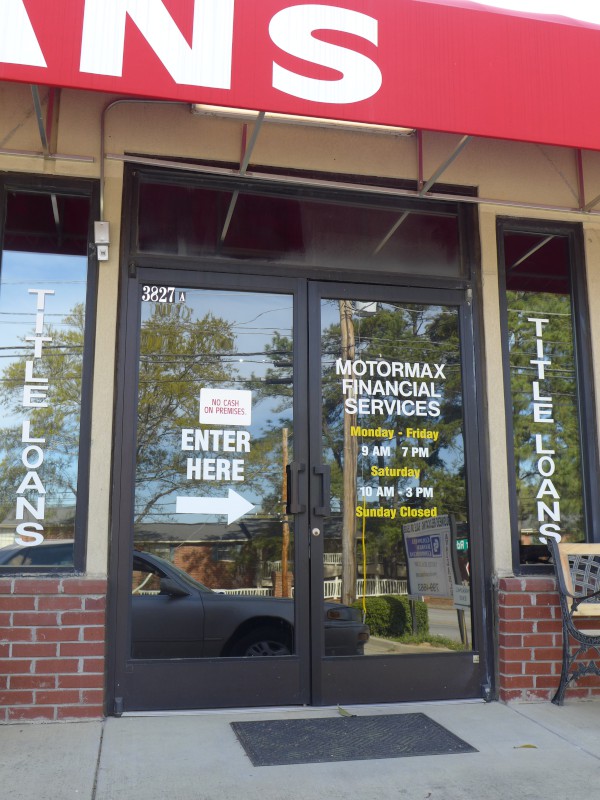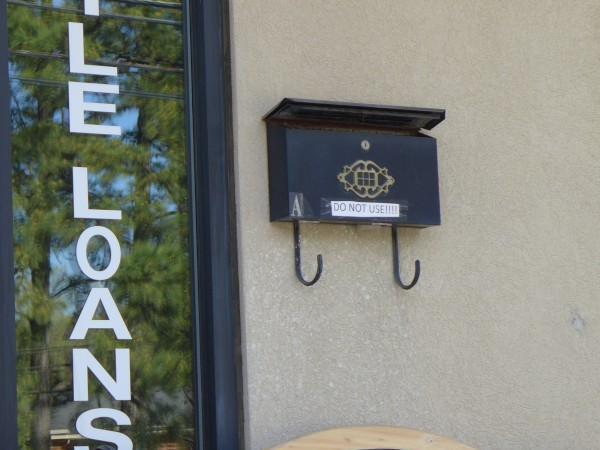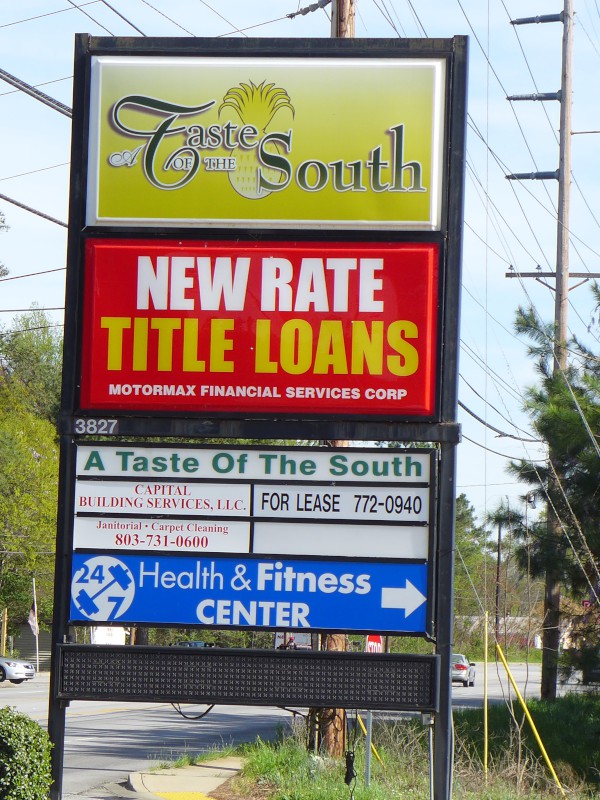 I think they have not quite moved yet, but New Rate Title Loans on Broad River Road near SLED is selling their building and getting ready to go.
Posted at 12:38 am in Uncategorized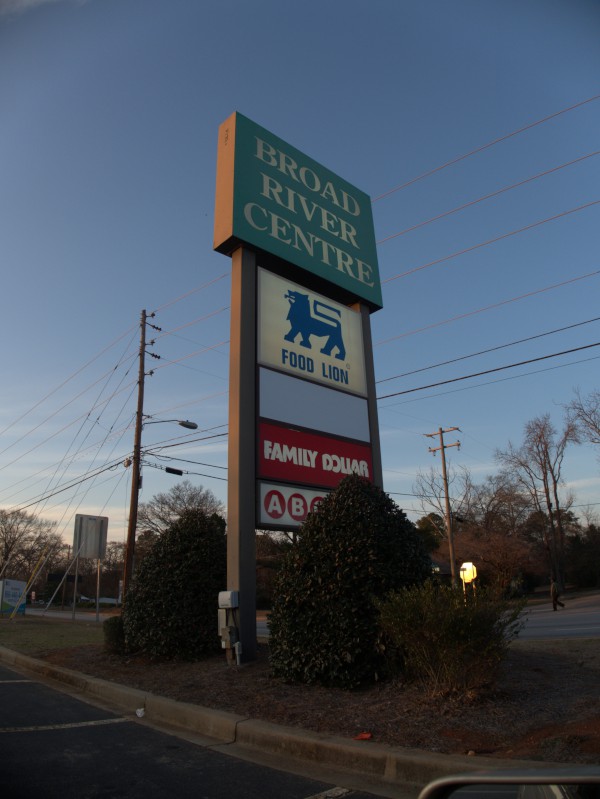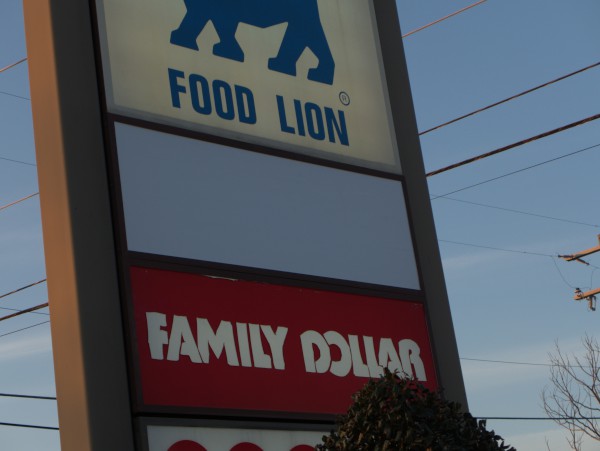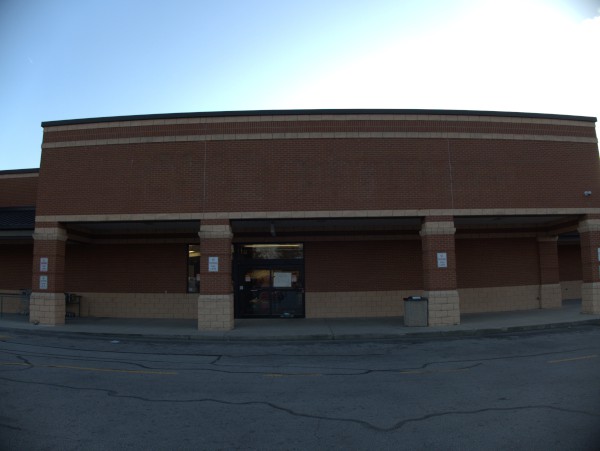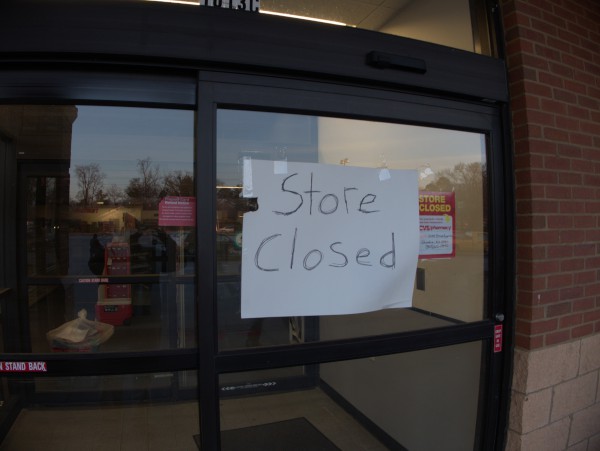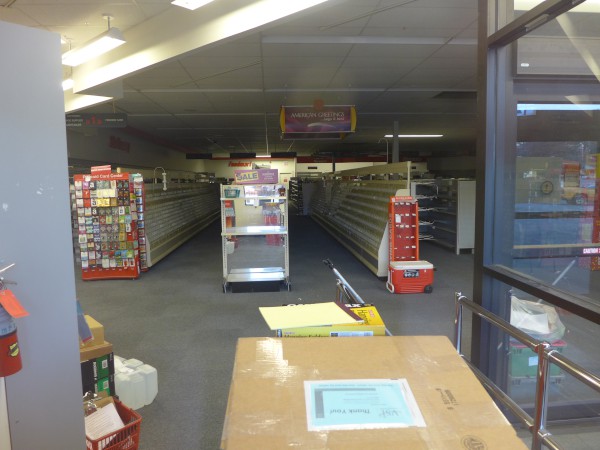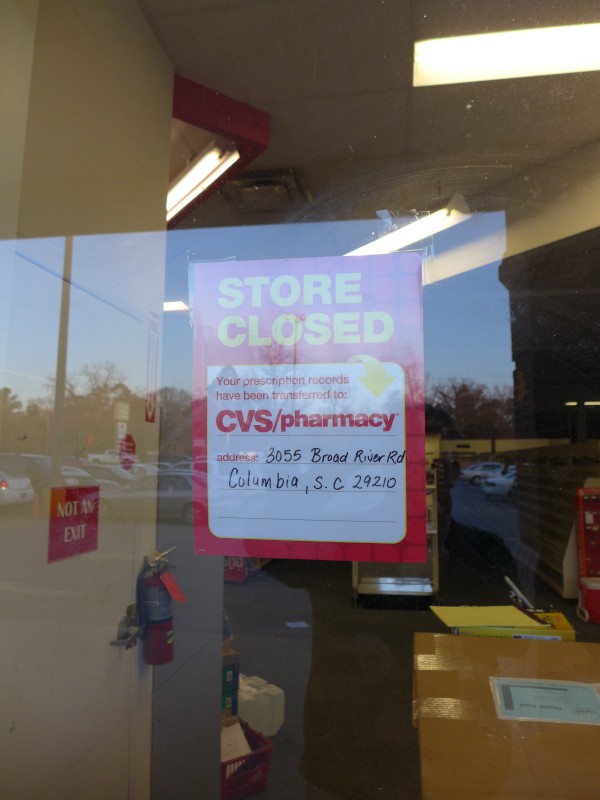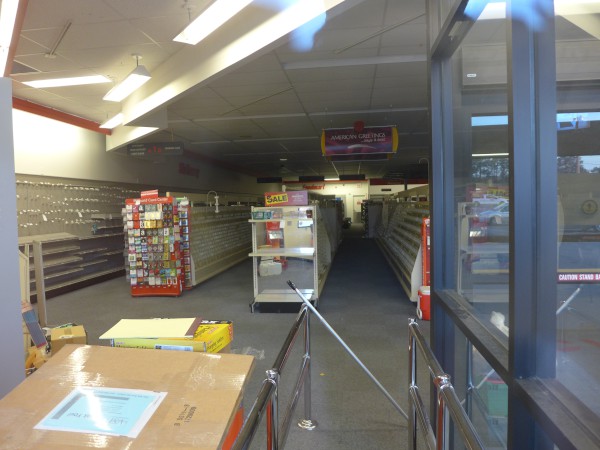 I find it a little curious that the CVS in Broad River Centre near Greystone Boulevard has closed. The co-located Food Lion does a good business (and does not have a pharmacy). In addition, there is only one other drug store in the general area, and that's a Rite Aid, and a) It's not that close and b) Why send them customers? (The actual CVS location that prescriptions are being redirected to is way down at Saint Andrews Road, probably not a good alternative for folks in this area).
(Hat tip to commenter Andrew)
Posted at 11:32 pm in Uncategorized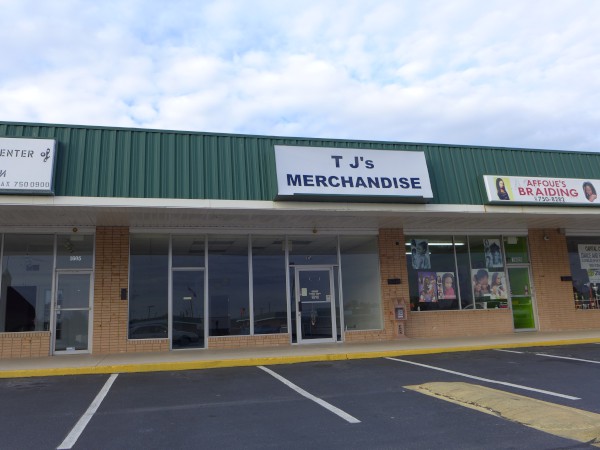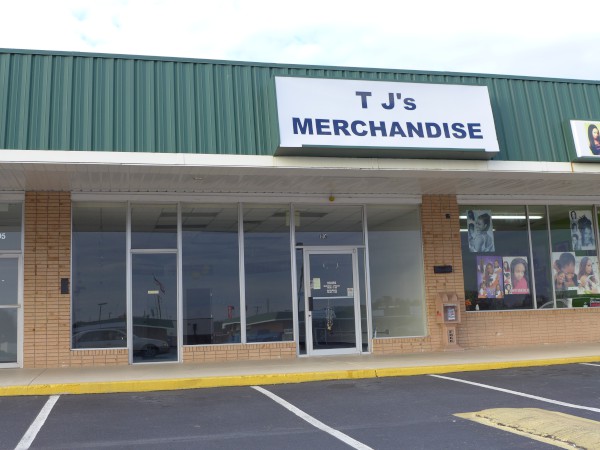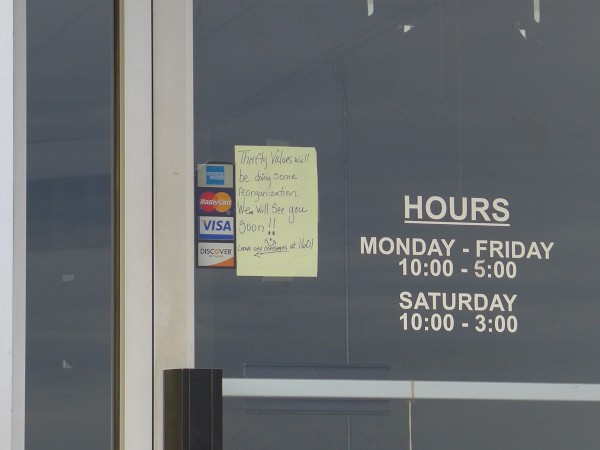 T J's was in the Boozer Shopping Center right next to Columbia Center of Immigration and had a name non-specific enough that I'm not sure what they sold.
Judging from the sign on the door, they may be coming back as Thrifty Values.
Posted at 1:01 am in Uncategorized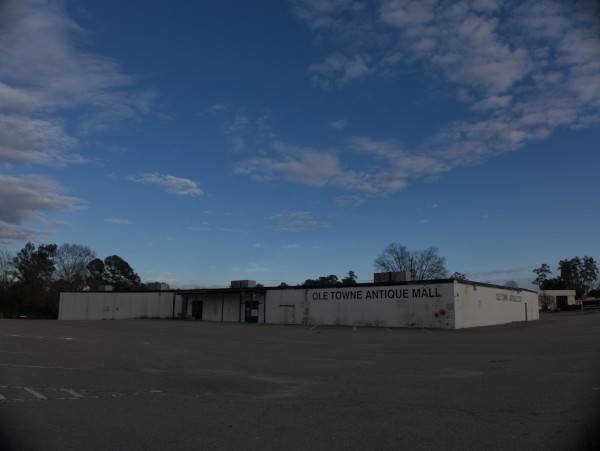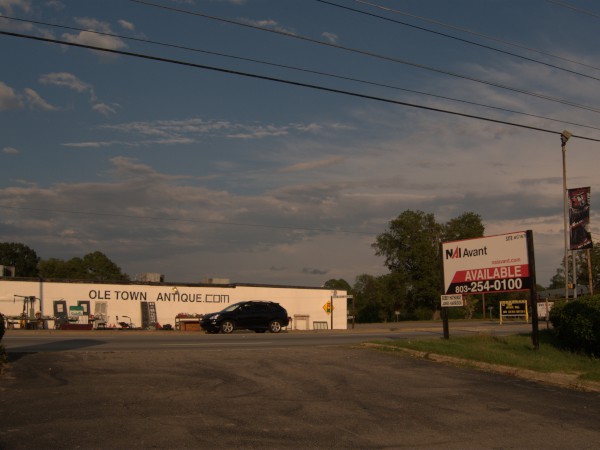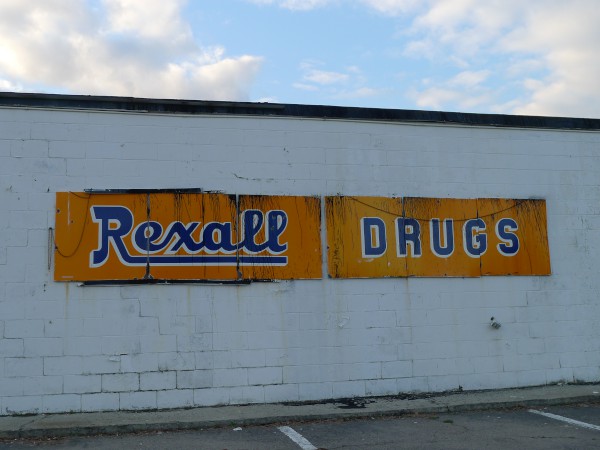 I still have not verified that this building was once a 'Brown Sign With The Sewing Machine In The Corner' Factory Outlet", though I will try to remember to check at the library sometime soon. At any rate, Ole Town Antique Mall was definitely what I knew the place as, seemingly forever.
Through no particular intention of mine, (especially as I do like the State Street one), this has turned out to be the only antique mall in Columbia I've visited in the last several years. Over the years, I've bought a good few books and magazines here, including old Sandlapper magazines which have provided ad scans for a number of my posts. The last time I was here, back in early December as I recall, I picked up several WWII era Columbia newspapers, with an eye to using ads from them eventually.
The place had a rather interesting layout which essentially abuted two buildings together with two large sets of doors connecting them. The larger of the two buildings was the one on the North side, and it seemed to be the preferred location, with more furniture and more elaborate booth setups. The rear (South) building had only one main corridor and was more devoted to miscellany.
In recent years, miscellany had spilled out into the parking lot, which was festooned with tables of, well, junk which stayed out 24/7 but, which, as the signs helpfully reminded you, was not, in fact, free.
The whole lot has been posted for sale for many years, and I suppose the owners were content to wait for their asking price and run the business until they got it. When that finally did happen, things proceded apace, and the mall was gone before I actually heard that it had been sold.
According to this notice, the final auction of the remaining merchandise was held on 5 January 2014, and apparently everything is now cleaned out.
As of yet, there is no indication of what the new owners will do with the property.
Posted at 11:35 pm in Uncategorized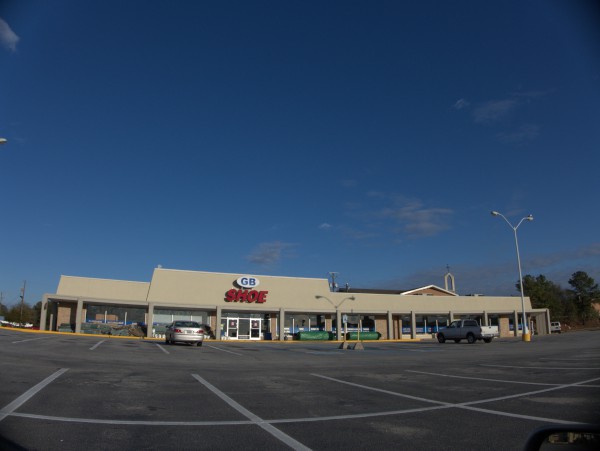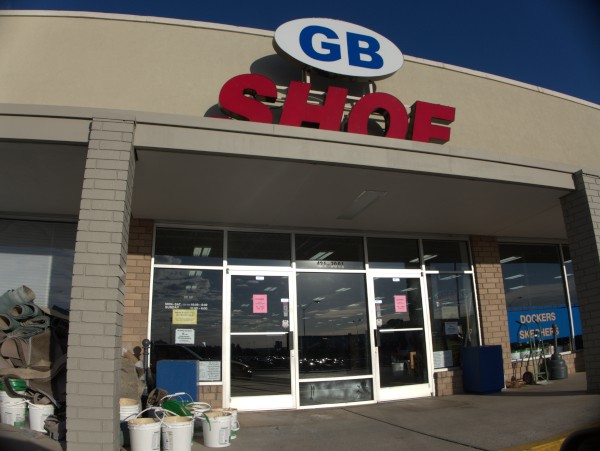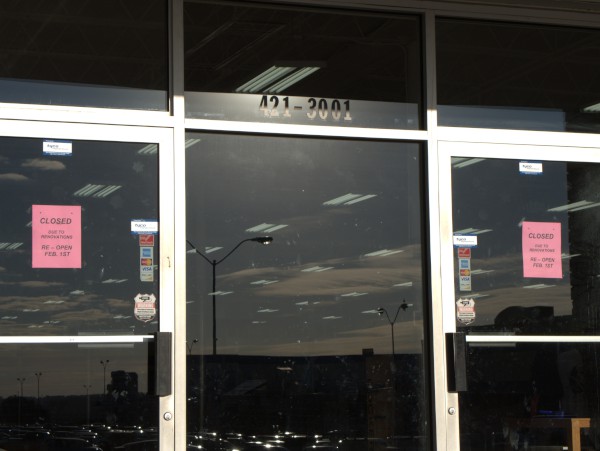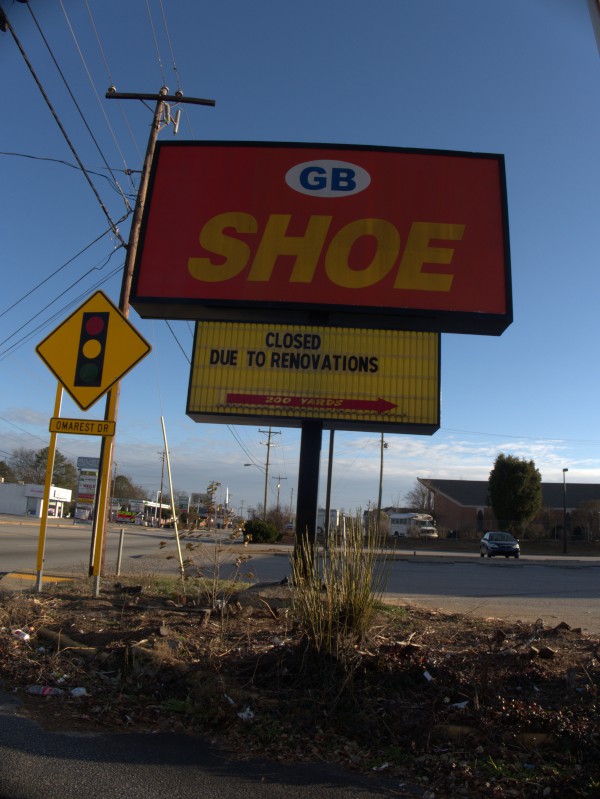 GB Shoe is currently closed for renovations, and unlike many places claiming such and then vanishing, there actually are renovations underway. In fact, if things go to schedule, they should be open again next week.
GB is in the old Dutch Square A&P building, and as part of the Dutch Square property, has a really odd address. We are to think of it as 421 Bush River Road, when the actual store has no access to Bush River, and does have access to Broad River!
By the way, does anyone know what GB stands for (or stood for)?
(Hat tip to commenter Justin)
UPDATE 20 February 2014 -- Open again, as promised, and as reported by commenter Andrew: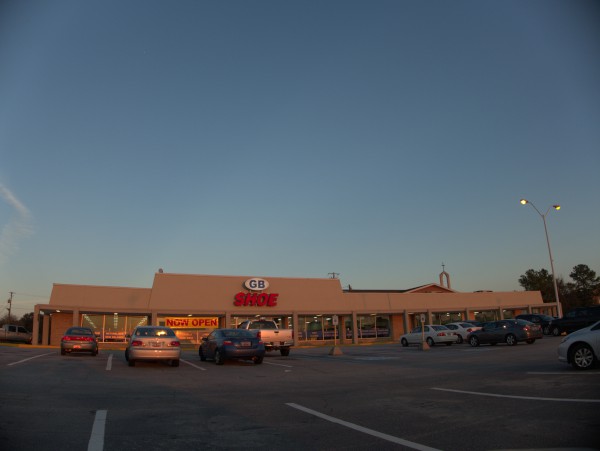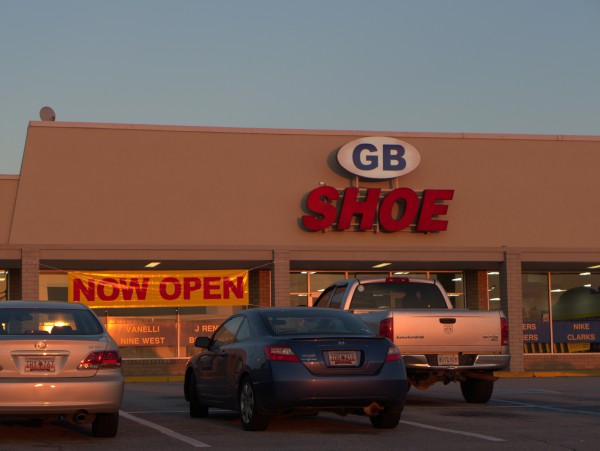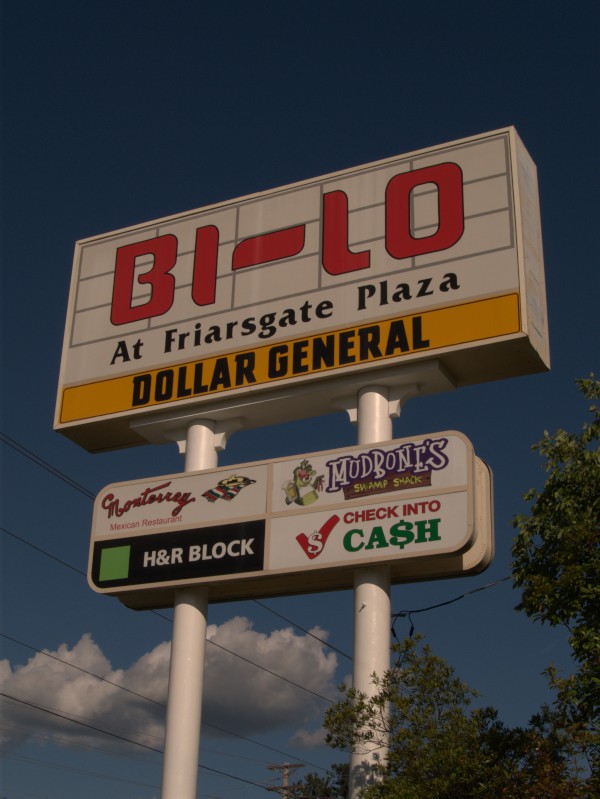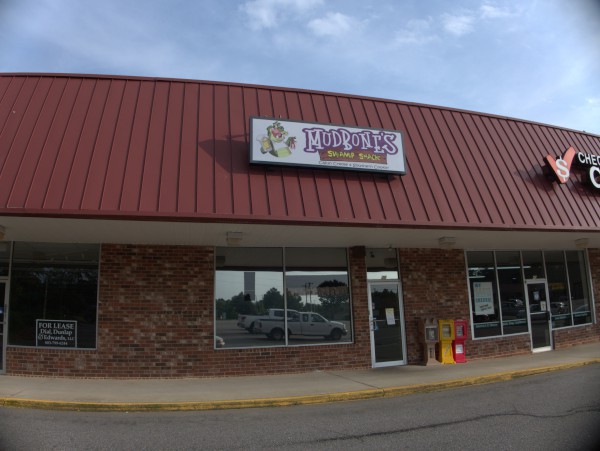 I have some more pictures of this place.. somewhere.
Mudbone's was a cajun restaurant in Friarsgate Plaza on Broad River Road just North of the I-26 interchange.
Reviews were mixed, but everyone seemed to agree they had great hushpuppies.
UPDATE 16 January 2014 -- Commenter badger sends in these scans of the Mudbone's menu: